One of the biggest factors newly engaged couples need to consider when planning a wedding is how much everything is going to cost. From finding your perfect venue to locking in your supplier dream team, there are many costs associated with wedding planning.
Settling on a budget is one of the first steps newly engaged couples make when they begin planning their big day. In this article, we delve into how much a wedding costs, looking at how much you should expect to spend on each of the key elements for your special day.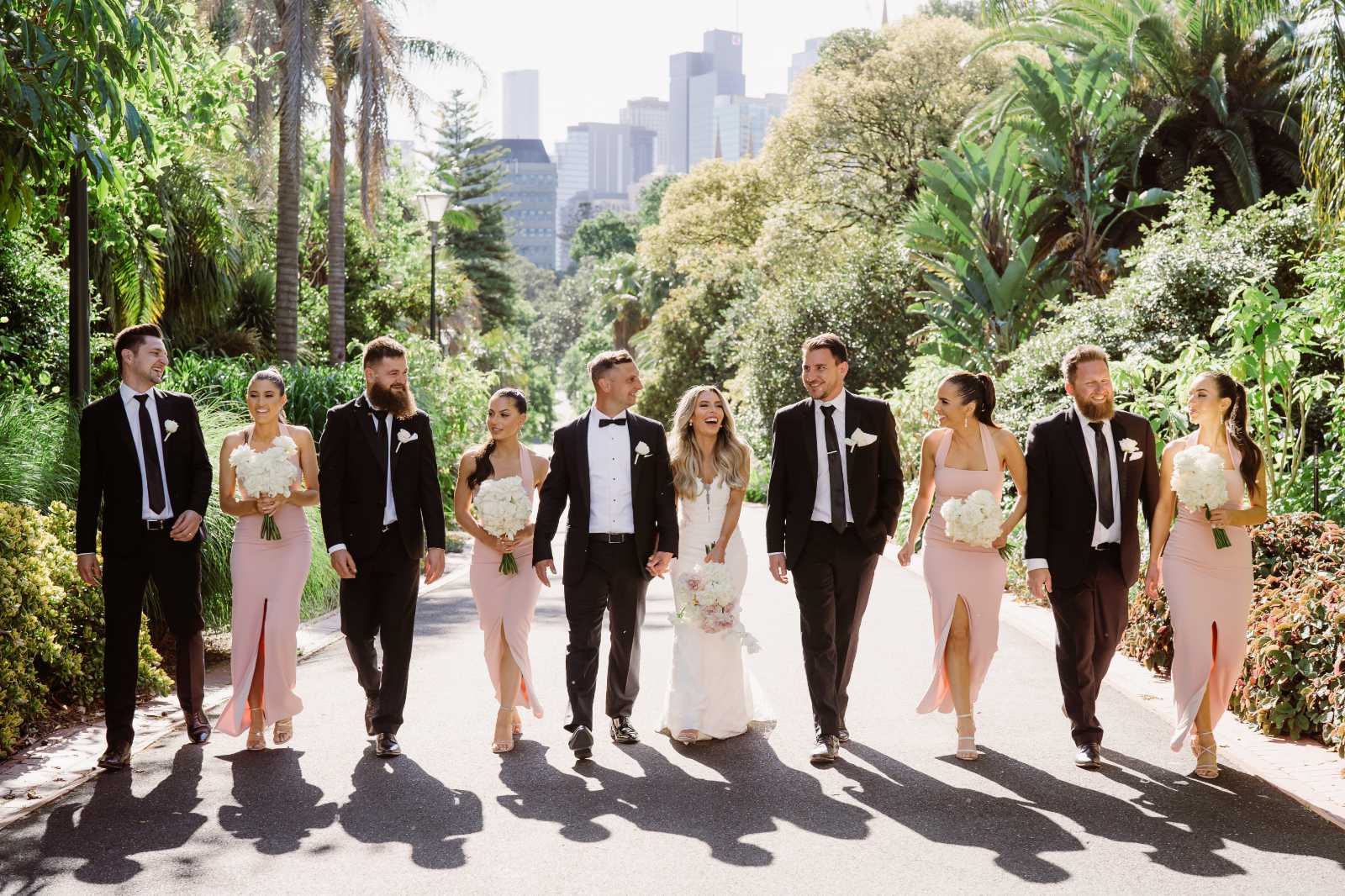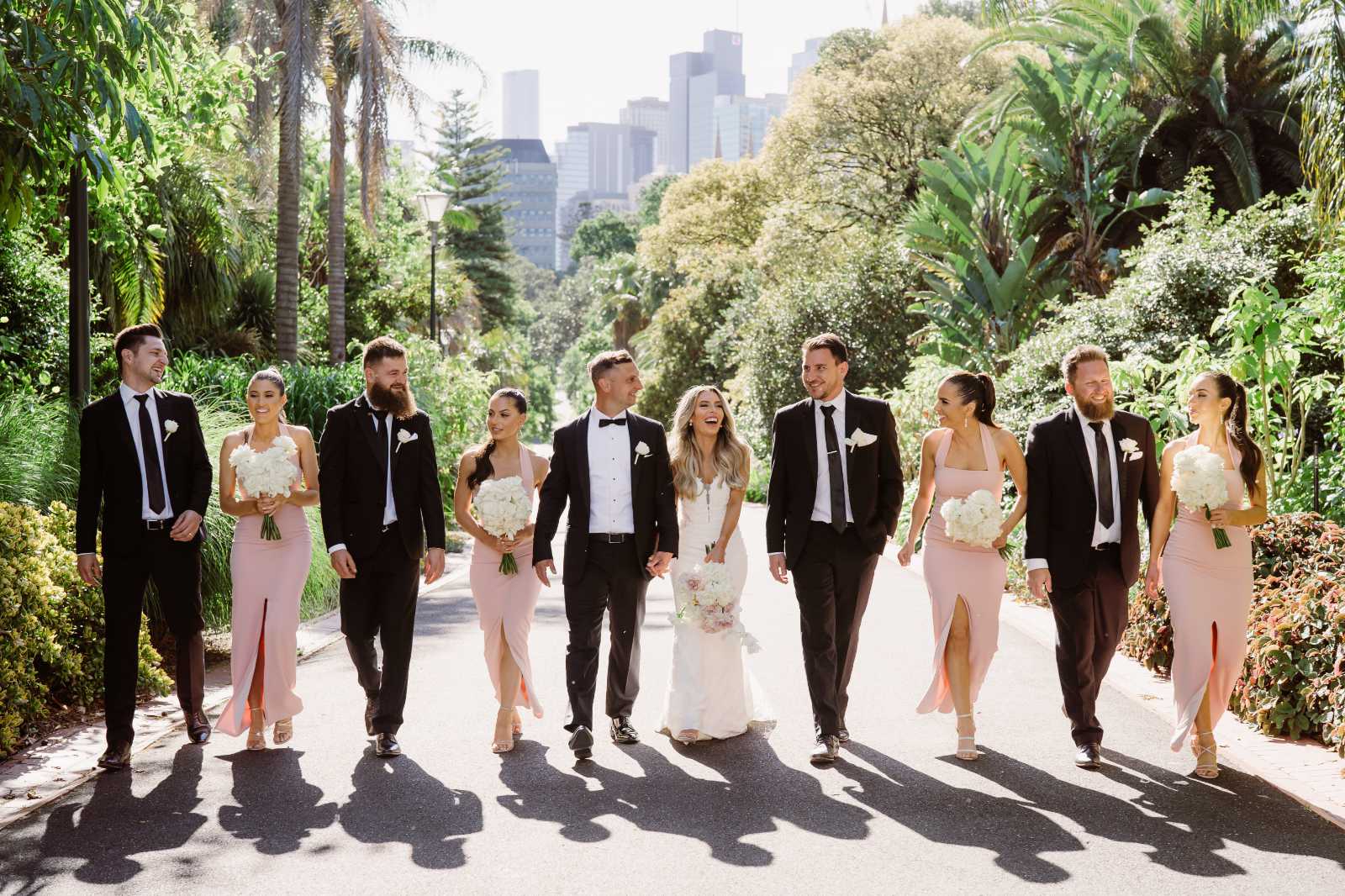 ---
How much does the average couple spend on a wedding?
Our recent annual survey of 4,200+ engaged and recently married couples confirms that Australian couples spent an average of $33,810 on their wedding day. On average, couples spend about 22% more than their original wedding budget, with most Australian couples starting their wedding budget at around $27,650.
Of course, your wedding budget is always going to depend on you and your own financial situation. Many couples share their wedding costs with their families, with 36% of couples receiving financial assistance from their parents.
If you're keen to save up to 20% on your overall wedding cost, why not enlist the help of our lovely wedding planning experts? After a quick chat about your plans, our wedding specialists will curate a dream team of suppliers just for you, including your celebrant, photographer, DJ or live musicians, photo booth, and wedding cars.
chat to a wedding expert
---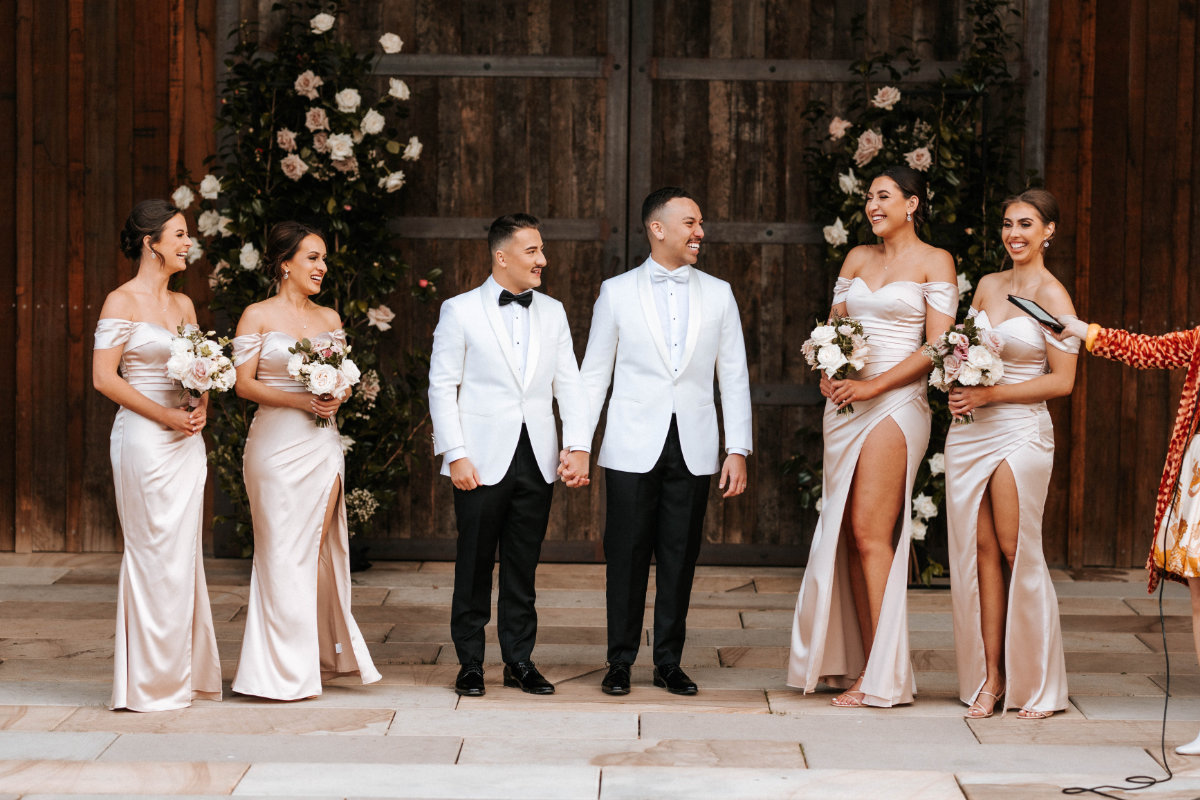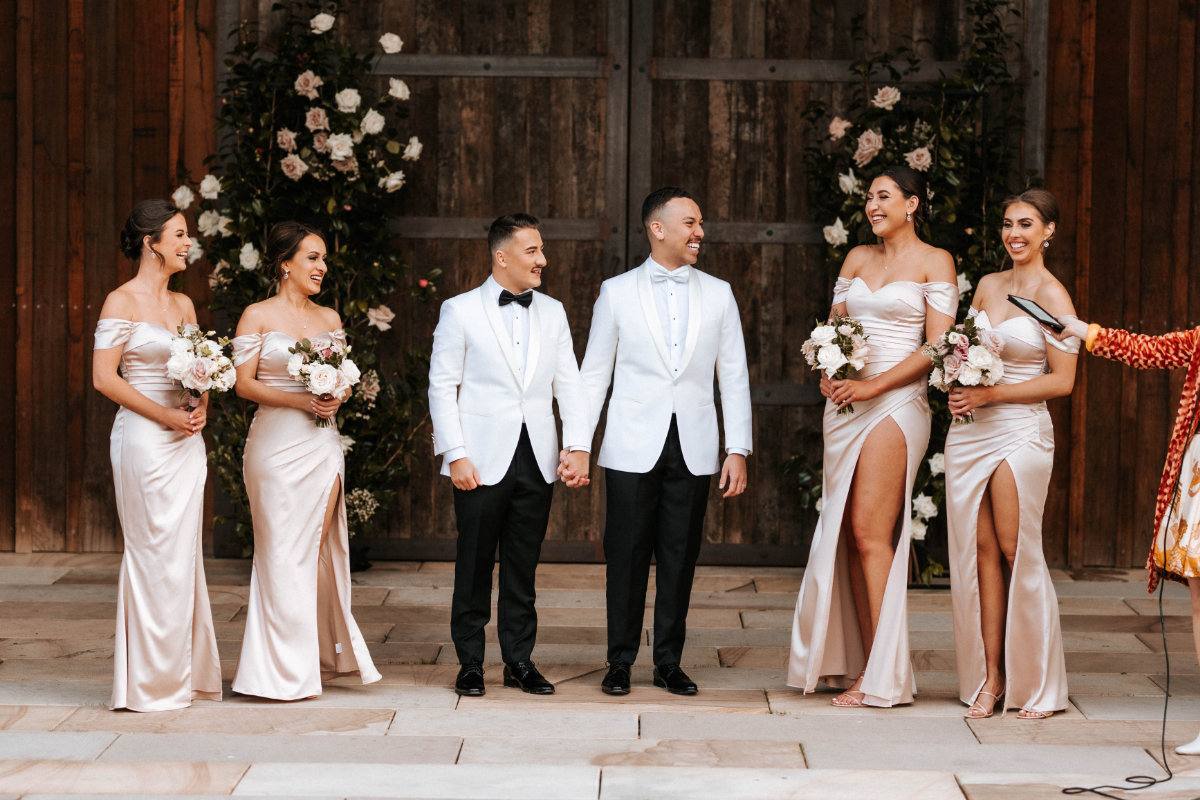 Making a start on your wedding budget
So how do you break down your wedding budget? The first thing to do is to work out how much you expect to pay for each supplier and budget accordingly. Then you can move your budget around depending on what is or isn't the most important to you and your partner.
Our resident wedding planning specialist Darcy Allen has put together some helpful budget discussion points to help get you started.
"You'll first need to consider the location and non-negotiable elements of your wedding," explains Darcy. "For example, will you spend more on food and drinks and less on flowers? Or more on entertainment and less on photography or videography? These things should be discussed with your partner in great detail before finalising the wedding budget."
Once the budget discussions are over, and you're ready to get down to the nitty-gritty, check out our helpful Budget Calculator tool. The calculator is super easy to use and will help you keep track of your spending to ensure any unexpected expenses are accounted for, including quotes from venues and suppliers, actual costs, and payments made.
plan your budget
---
Here's a list of the most popular services couples include on their wedding day and a guide to how much you can expect to pay for each:
Wedding Venues
Of course, the first item you should budget for is your venue. Our most recent survey revealed the average cost of a wedding venue in Australia is $15,230.
The venue is usually the biggest cost you'll have for your wedding, with most couples spending an average of 43% of their entire budget on the reception venue alone. Starting with your wedding venue and budget won't just let you set a date, but it will also help you set a more realistic budget for other items down the track.
Need help finding the perfect venue? Our free Venue Finder service will match you with a list of your most suited wedding venues.
How our Venue Finder service works:
We pair you with a list of wedding venues matched to your needs and budget
We schedule site inspections for you at your preferred venues
We finalise the details and arrange a contract for your chosen wedding venue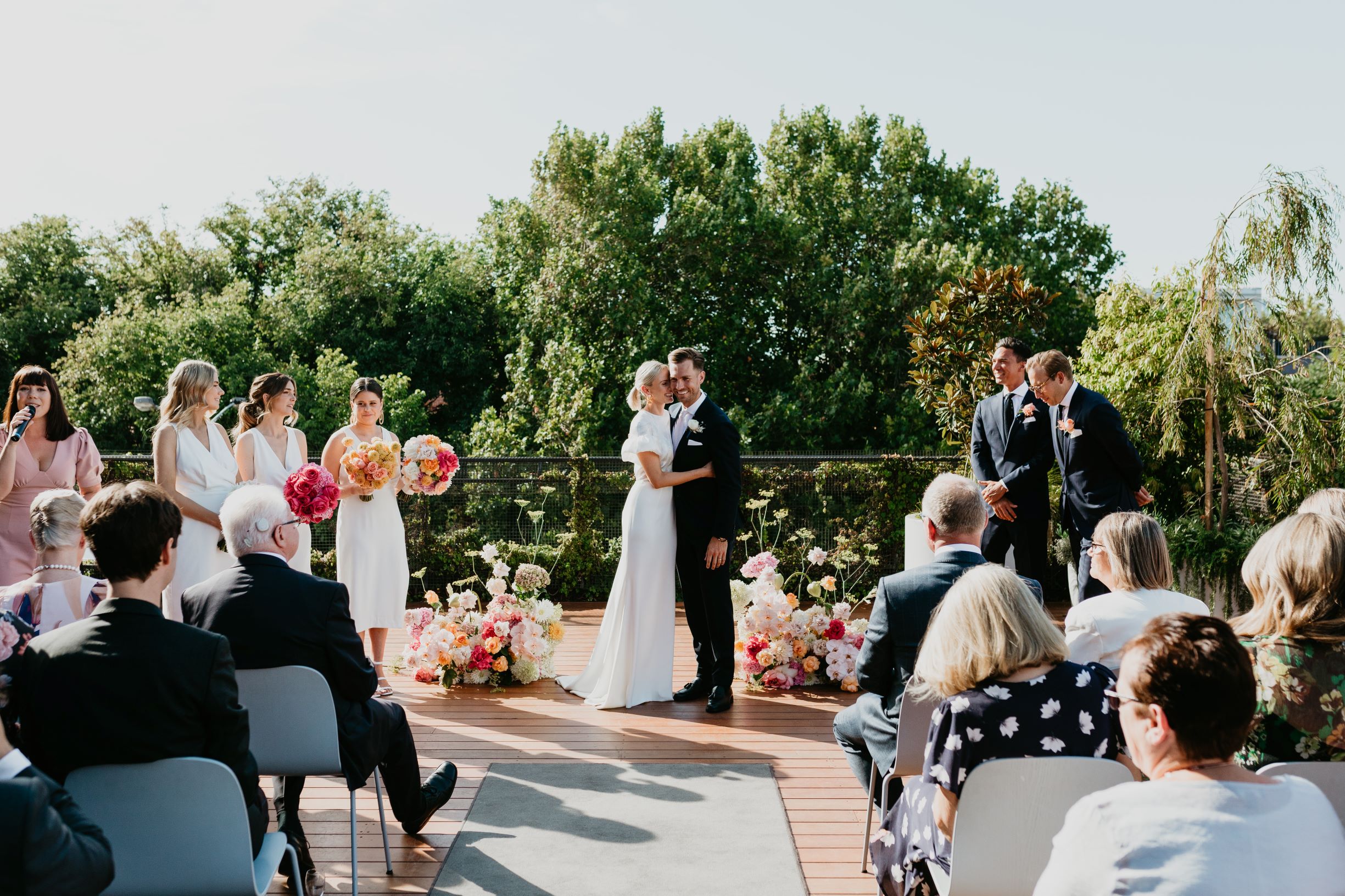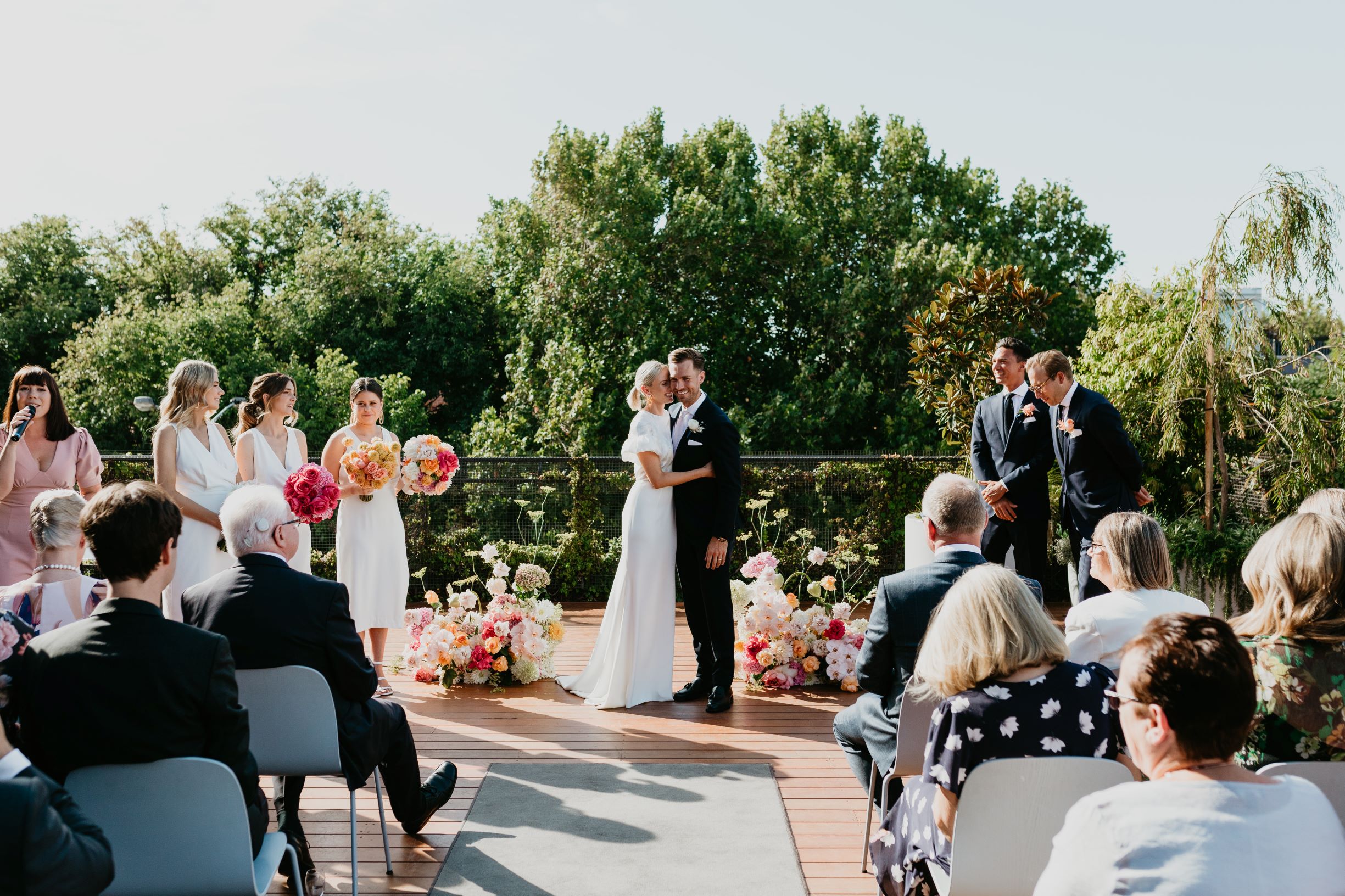 find a venue
---
Marriage Celebrants
The next supplier most couples book is their marriage celebrant. Your celebrant will set the tone for your wedding ceremony and craft a beautiful script that perfectly reflects your unique love story, so it's worth investing in an amazing celebrant who matches your personality.
The average cost of a marriage celebrant around Australia is $874. However, there are many different types of ceremonies. A longer, more personalised and tailored service may cost upwards of $1,200, so consider what you want for your ceremony and budget accordingly.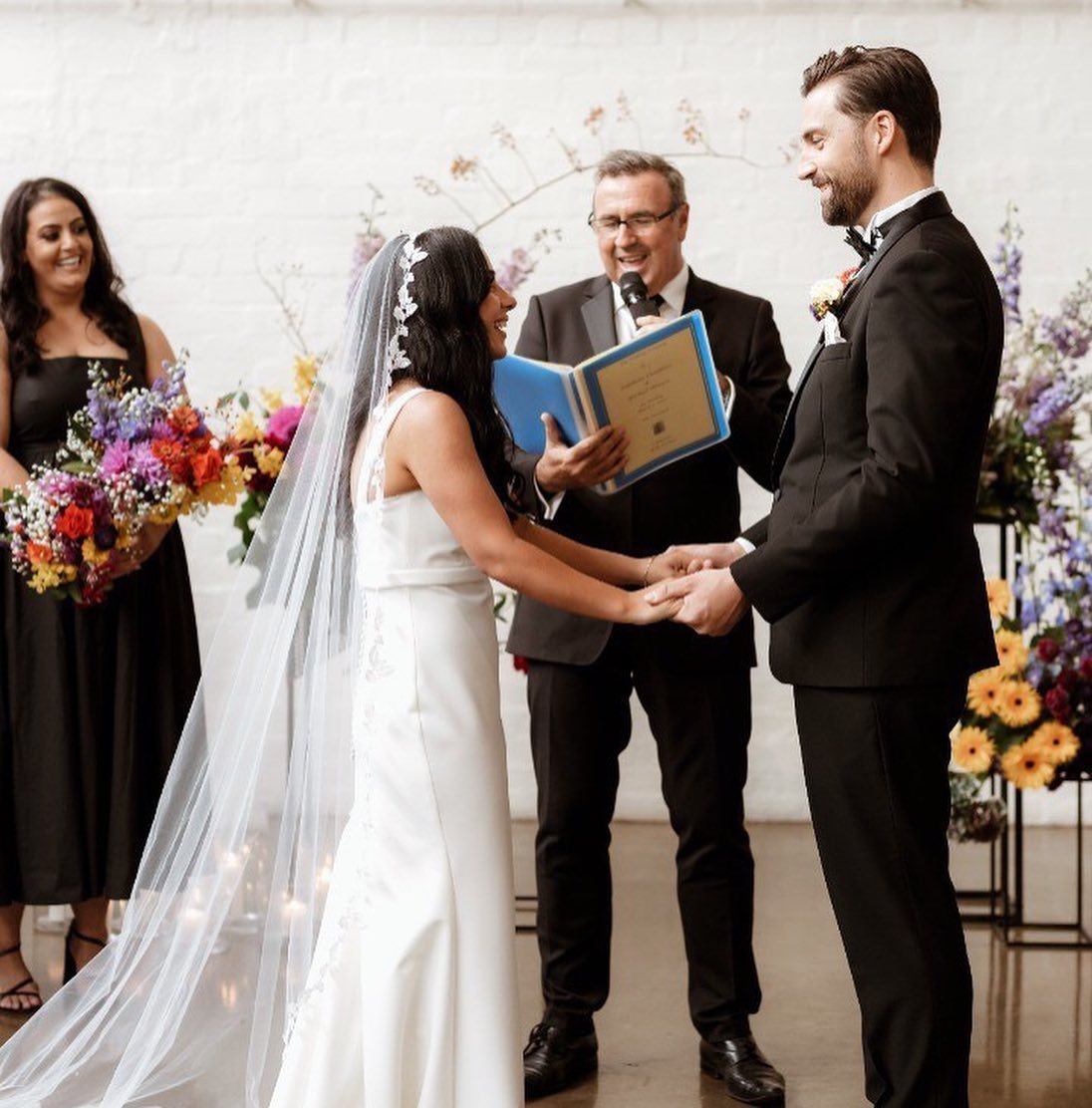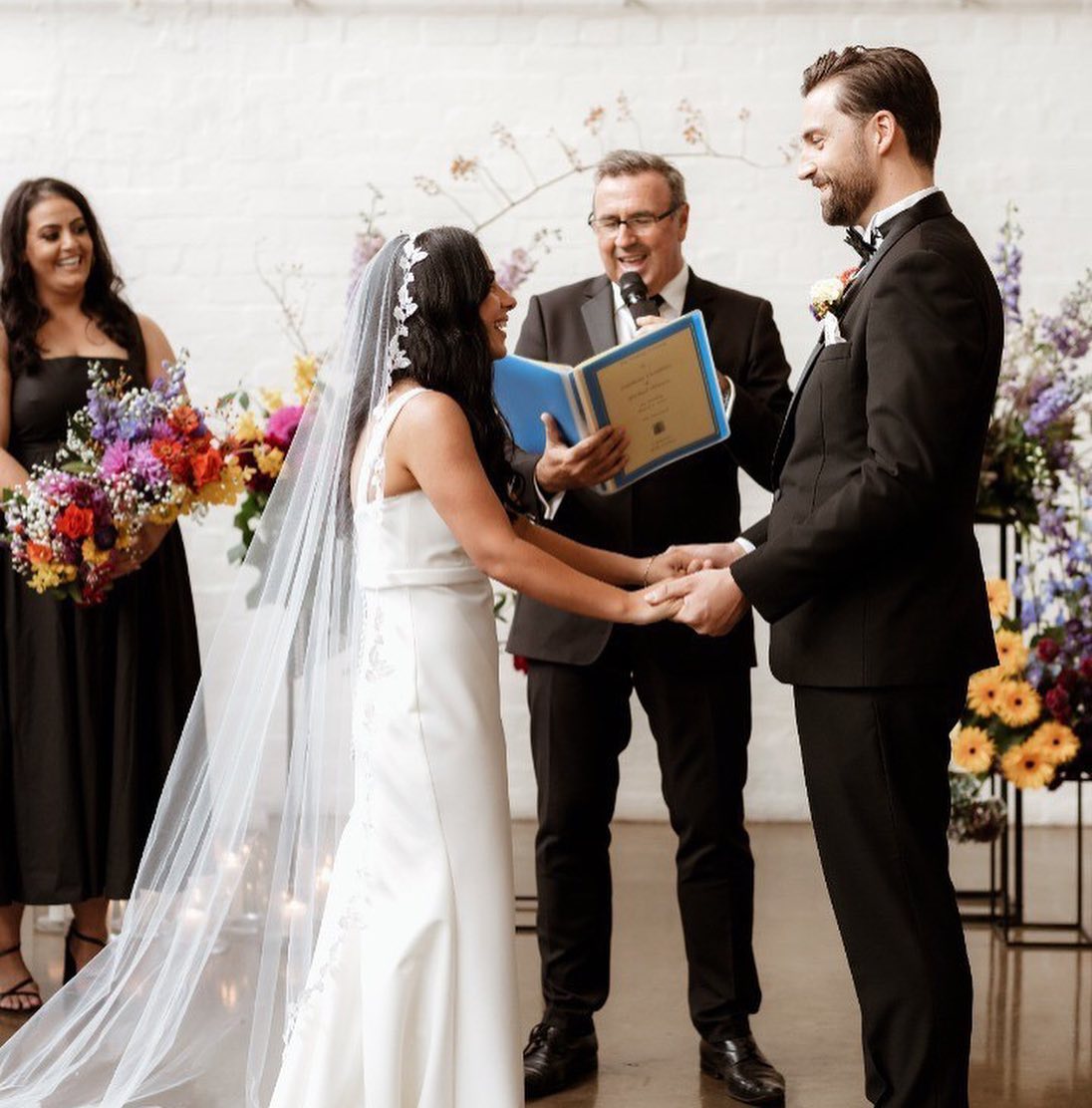 View Celebrants
---
Photography
Having a professional photographer present to capture all the incredible moments is an important part of any wedding. 91% of all couples will hire a professional wedding photographer, the highest number of any service. According to our recent survey, the average cost of a wedding photographer in Australia is $3,266. Many couples look for a mix of candid and posed photography for their special day.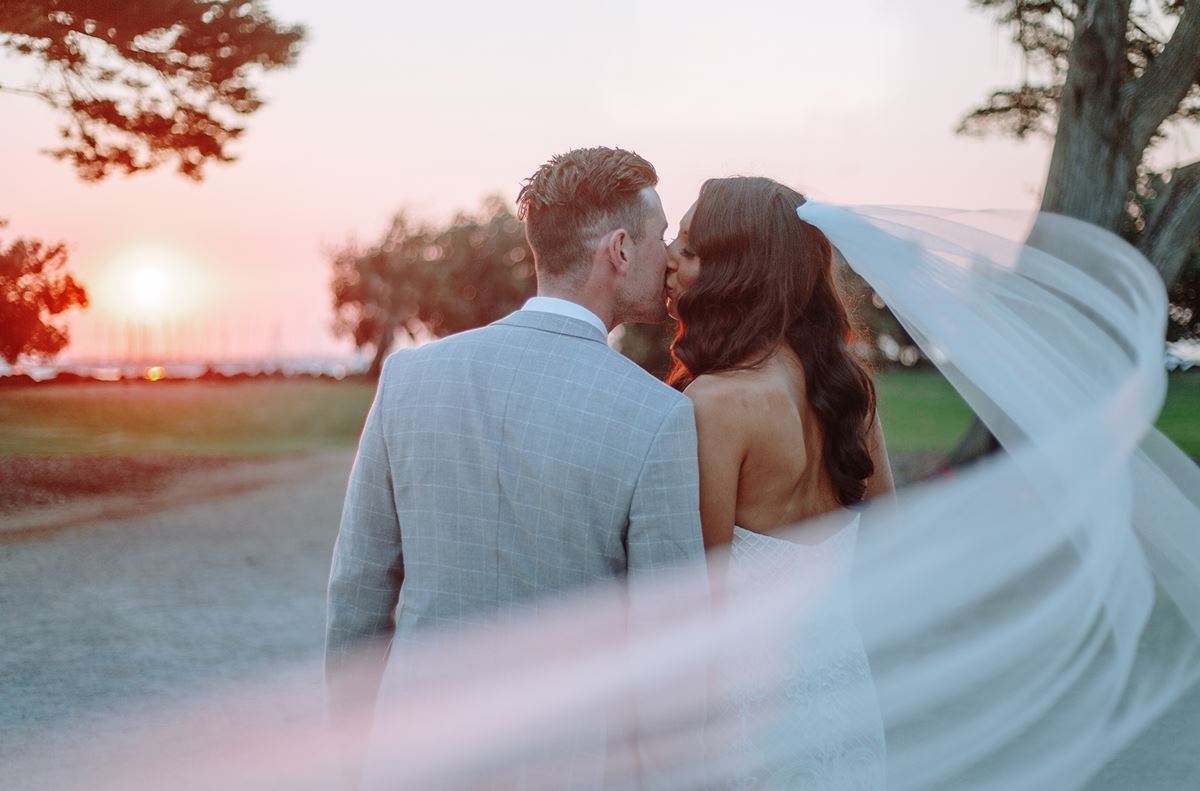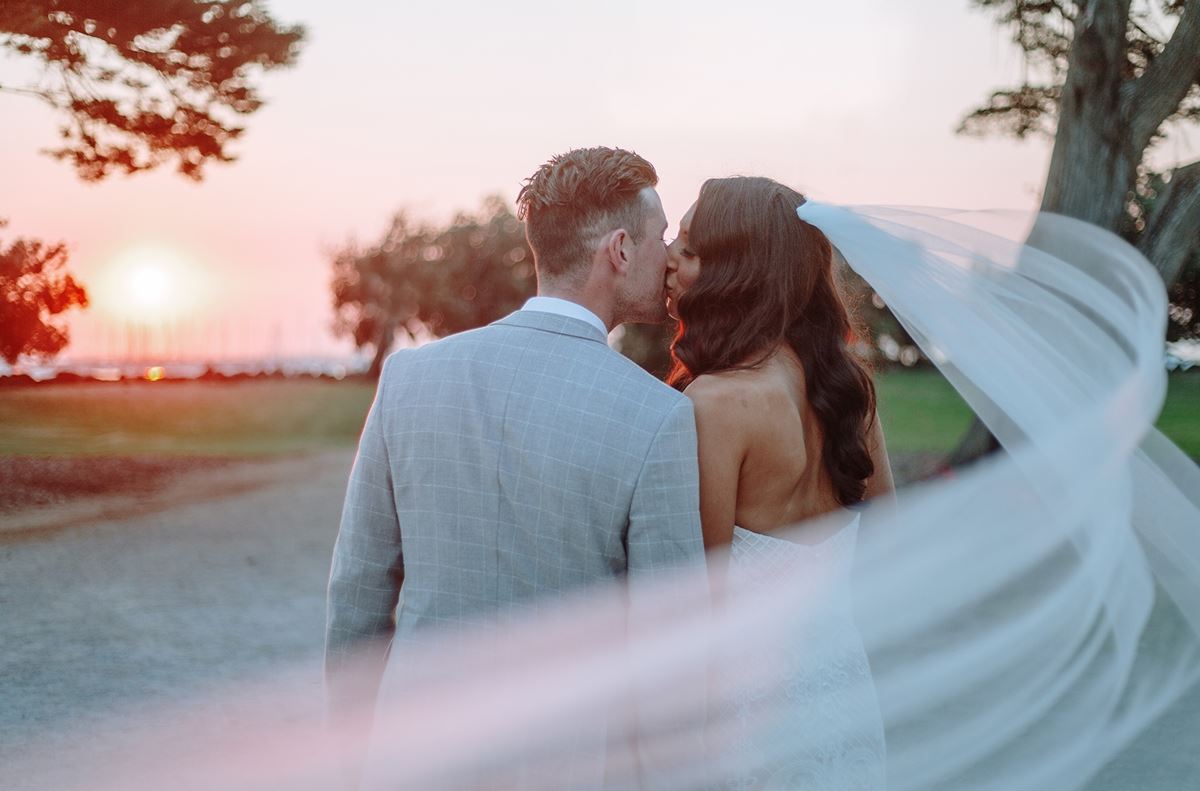 View Photographers
---
Wedding Dresses
For most brides, a wedding dress will often be one of the most expensive items of clothing they'll buy in their lifetime. The average wedding dress budget comes in at $2,403. Three-quarters of brides purchase their dress brand new, and a further 17% have their gown custom made.
Given this is a highly emotive purchase, 68% of brides will keep their wedding gown to cherish long after the day has been and gone.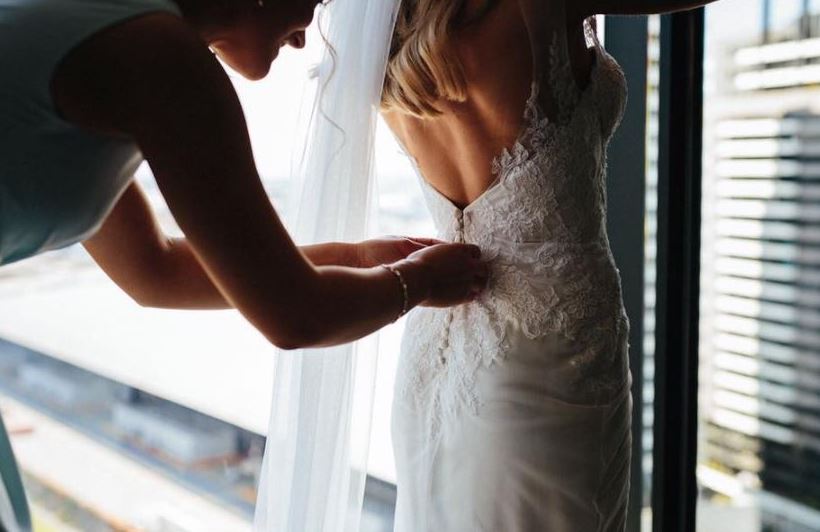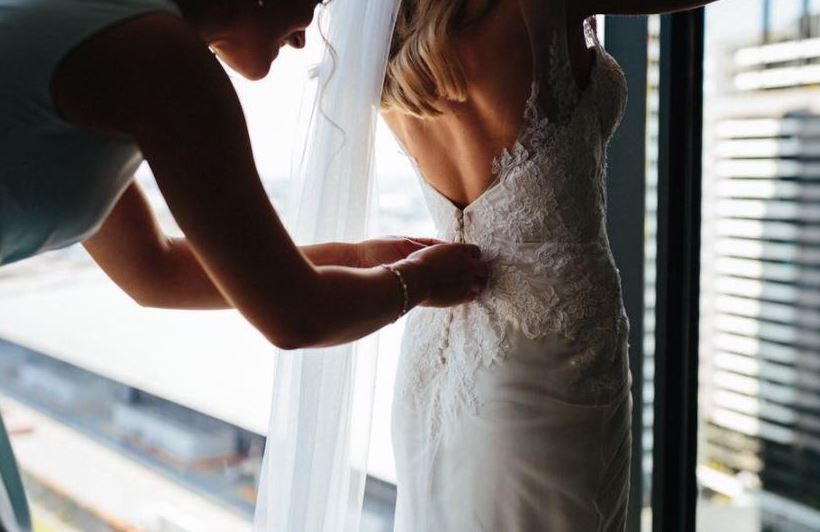 View Wedding Dresses
---
Wedding Cars
Hiring transport for your wedding isn't just about getting from A to B, it's about making an entrance in the most stylish way possible and finding an experienced driver you can rely on. The average cost of wedding cars in Australia is $1,170. The two most popular wedding car styles among Australian couples are vintage and classic.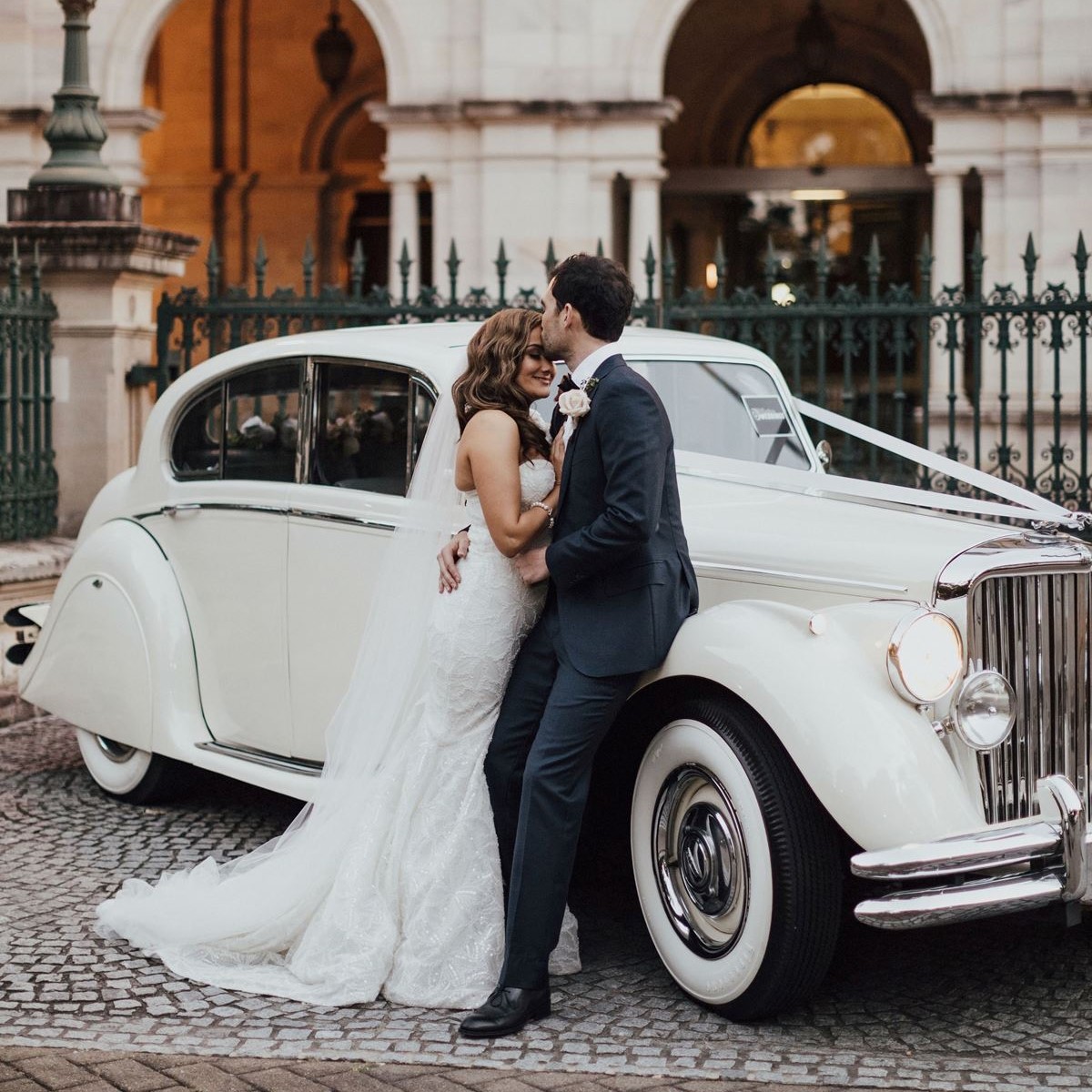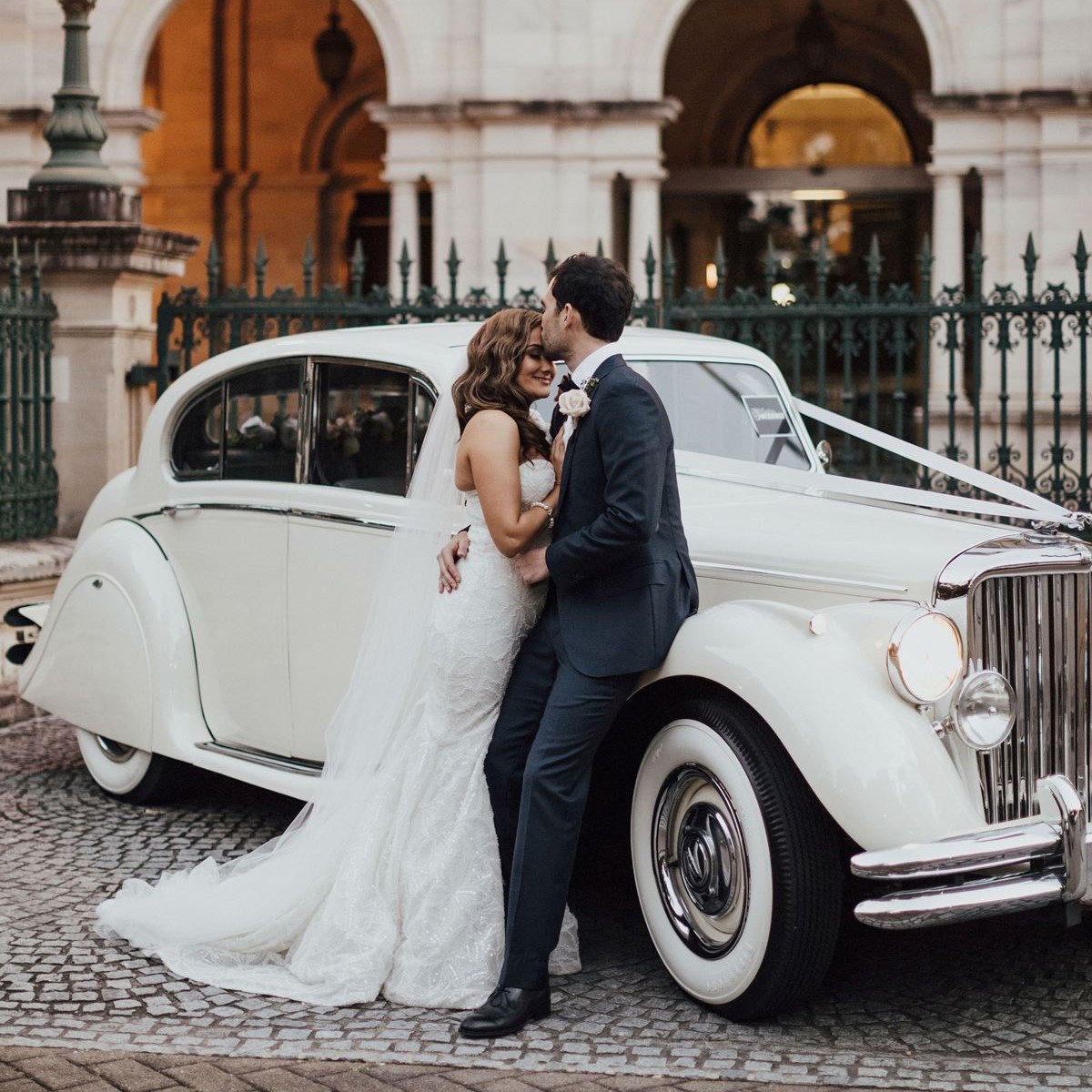 View Wedding Cars
---
Videography
75% of all couples we surveyed are choosing to have their wedding filmed, and of these, 91% will engage a professional videographer. Wedding videography has become increasingly in recent years as couples don't want to miss out on capturing the raw emotions of their special day.
A wedding videographer should cost you an average of $2,934. However, if you're on the fence about hiring a videographer and worried about the cost, consider finding a supplier that can offer both photography and videography to save money, or book an Easy Weddings supplier package.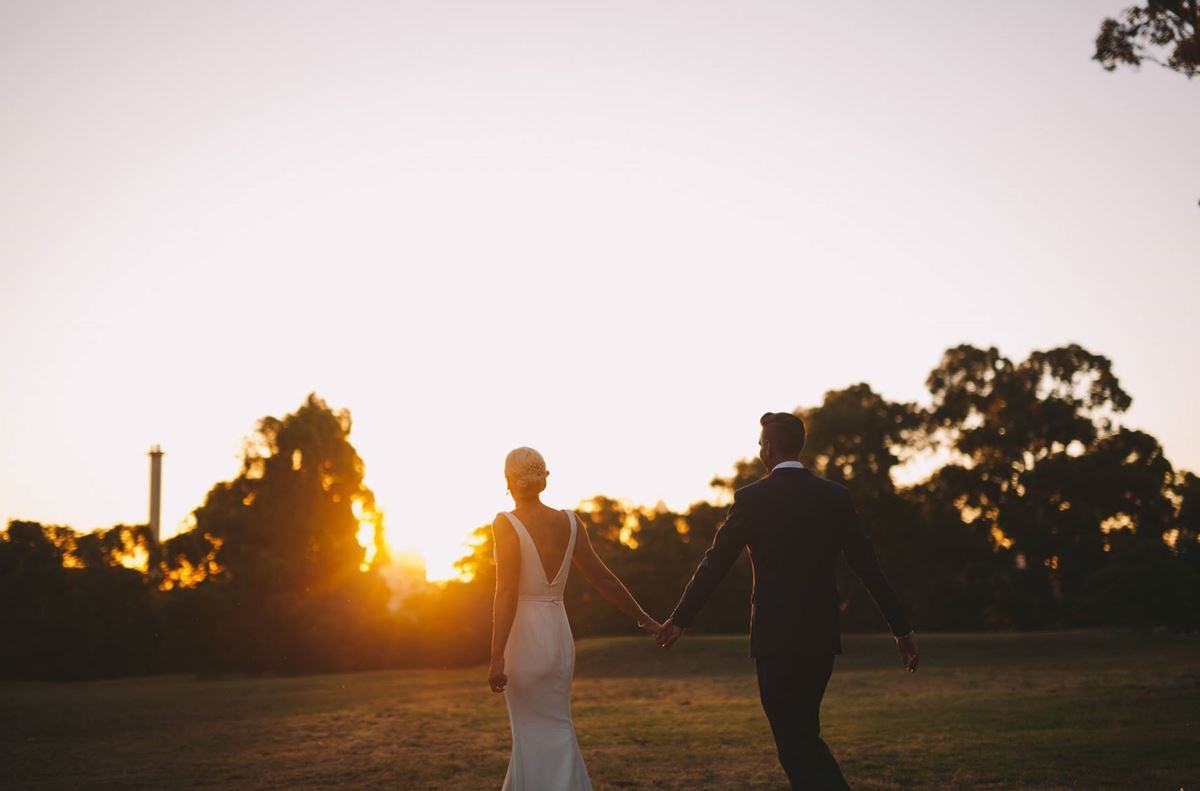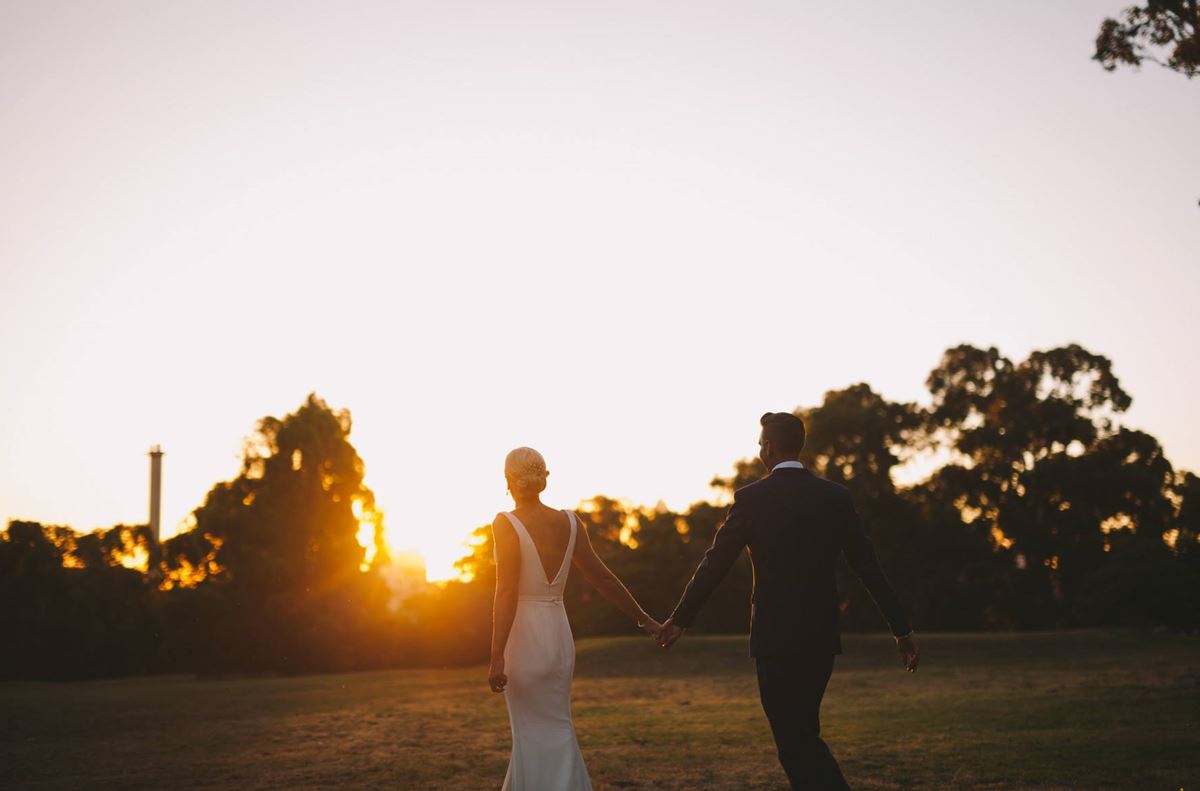 View Wedding Videographers
---
Wedding Music
Whether it's a live band or a killer DJ, having good music at your wedding can make or break your night. You want to make sure that your chosen wedding music supplier can create the perfect ambience for your ceremony while ensuring the dancefloor remains packed during the reception.
On average, Australian couples spend around $1,892 on their wedding music. The most popular option is a DJ, followed equally by a band/DJ combo, and for fewer couples, an acoustic duo.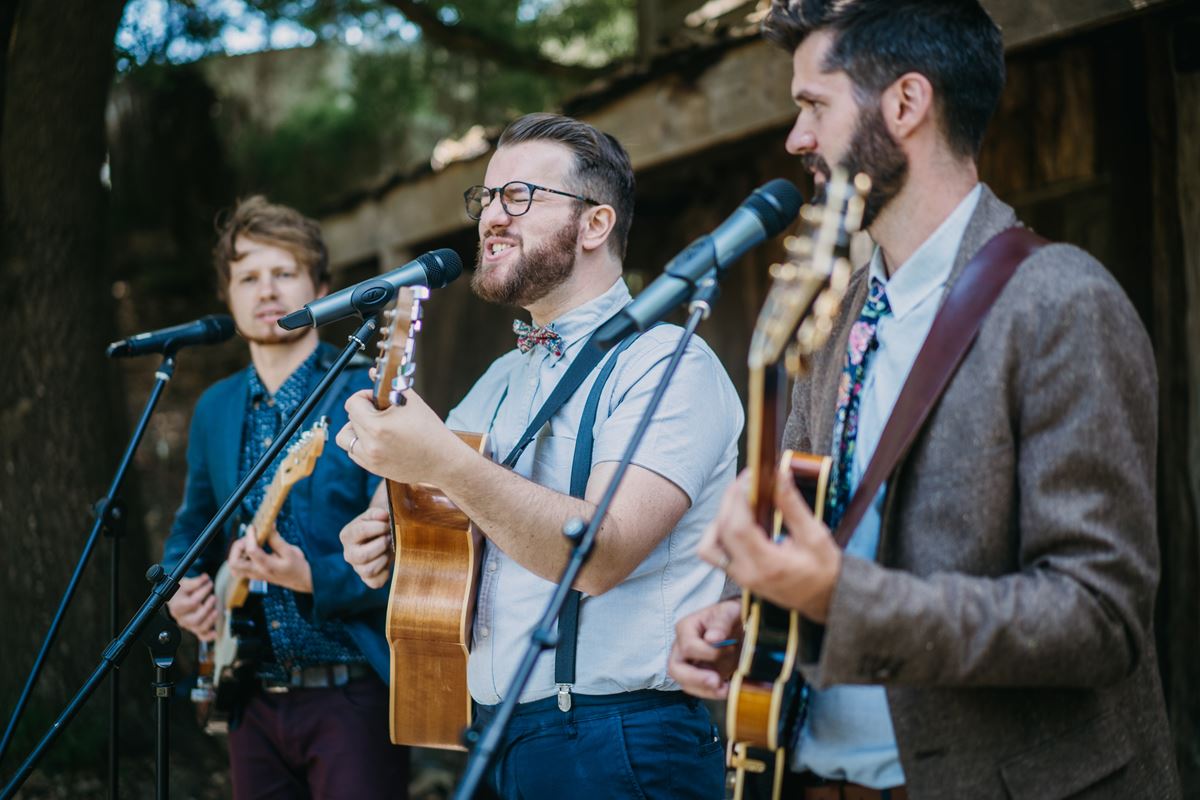 View Wedding Music
---
Wedding Flowers
Stunning floral arrangements will elevate the look and feel of your wedding day, bringing your theme together and creating a gorgeous focal point for your wedding photos. According to our recent annual survey, the average Australian couple spent $2,084 on their wedding flowers, but this can vary greatly depending on the amount and type of flowers you require.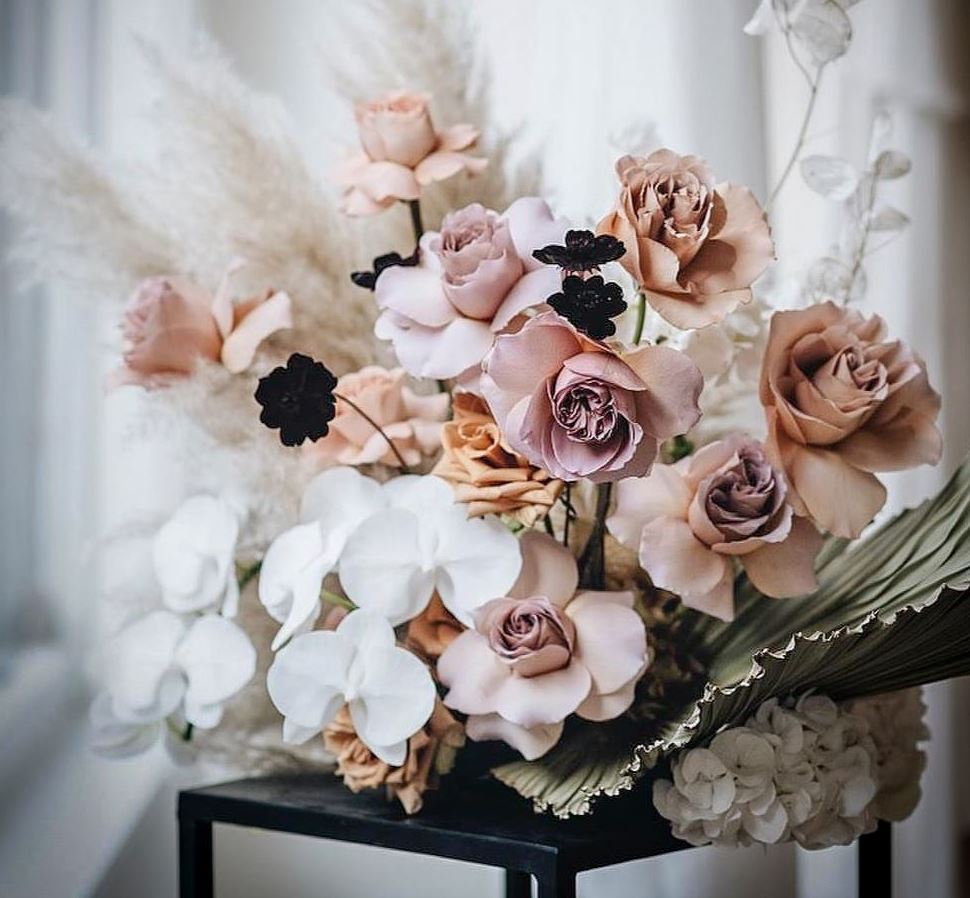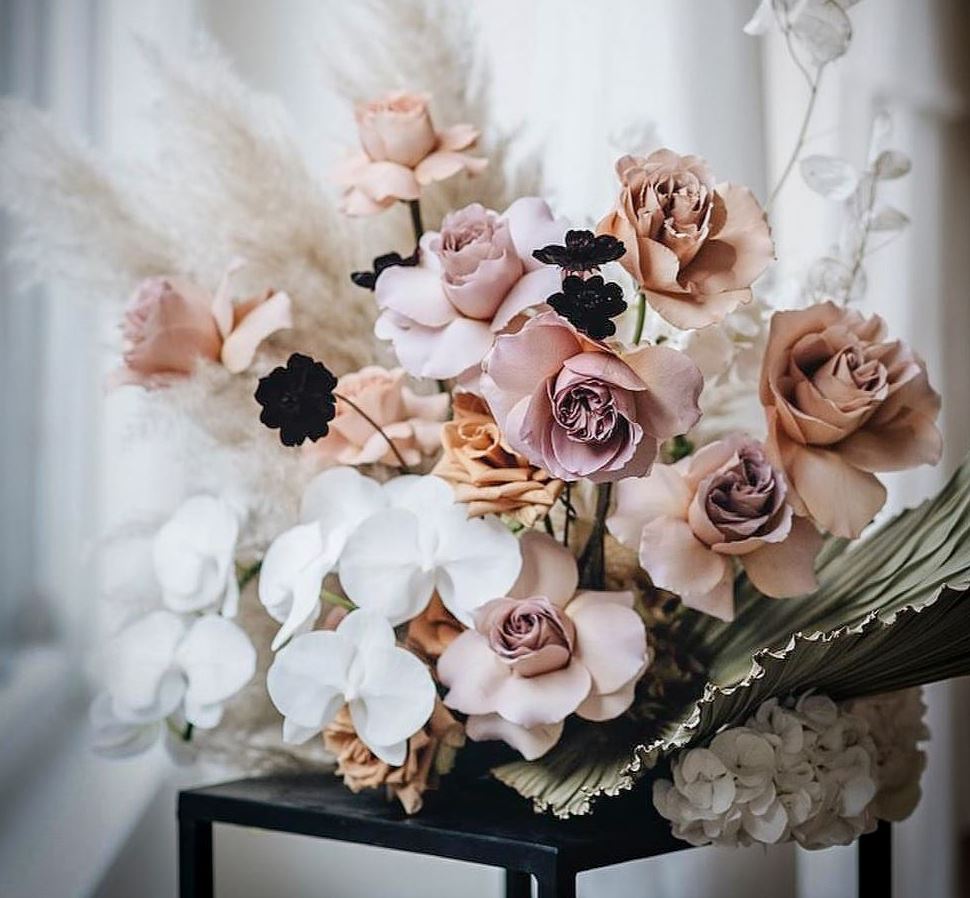 View Wedding Florists
---
Catering
Making sure your guests are well-fed is crucial when planning a wedding, and because of this, catering will take up a significant chunk of your overall budget. The average cost for wedding catering in Australia in 2023 was $5,416.
Many Australian couples are sticking with traditional alternate-drop meals, while 44% opted for various other styles, including roving finger food, buffets, grazing tables, food trucks, and feasting platters. If you're in need of some creative wedding menu ideas, check out this article.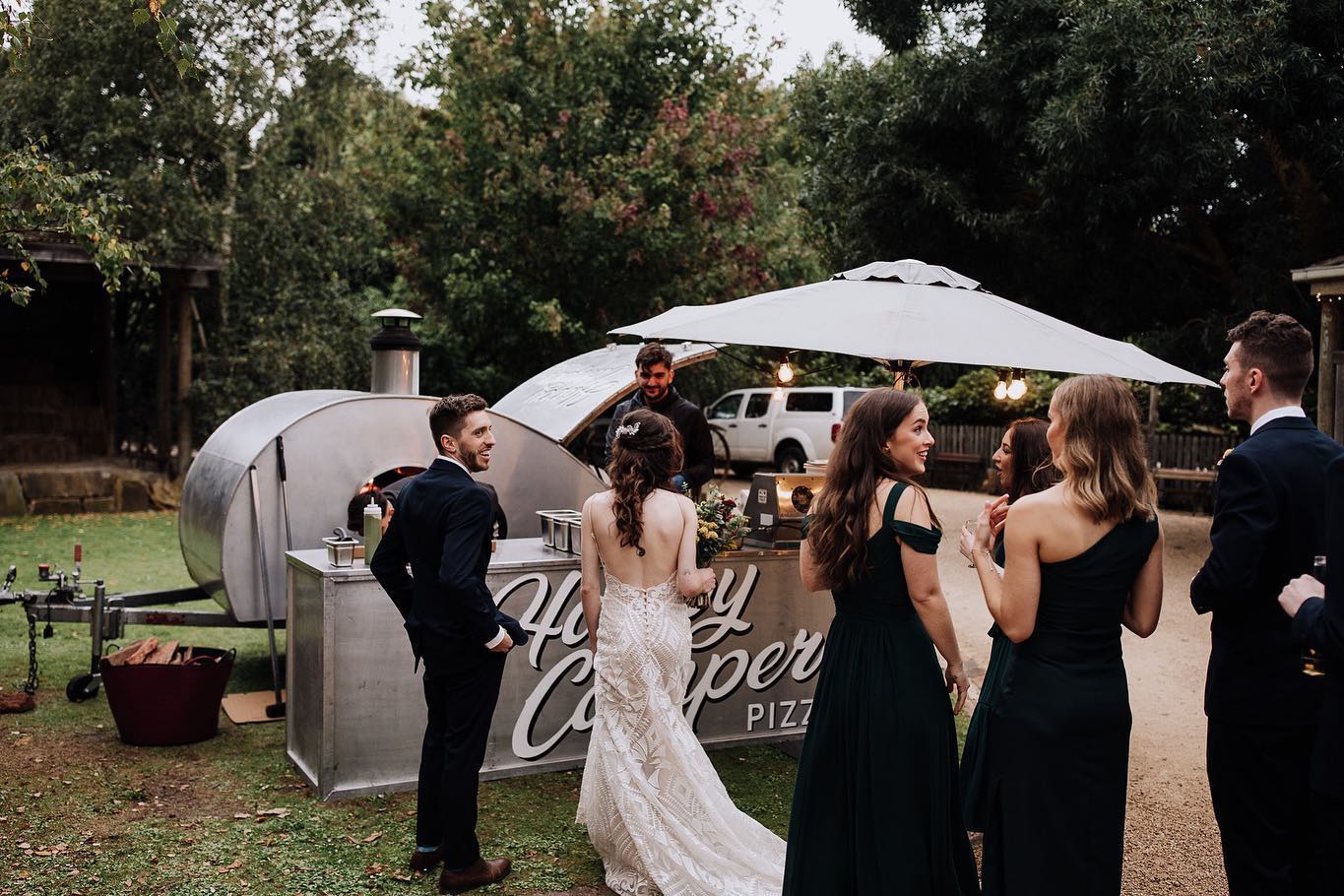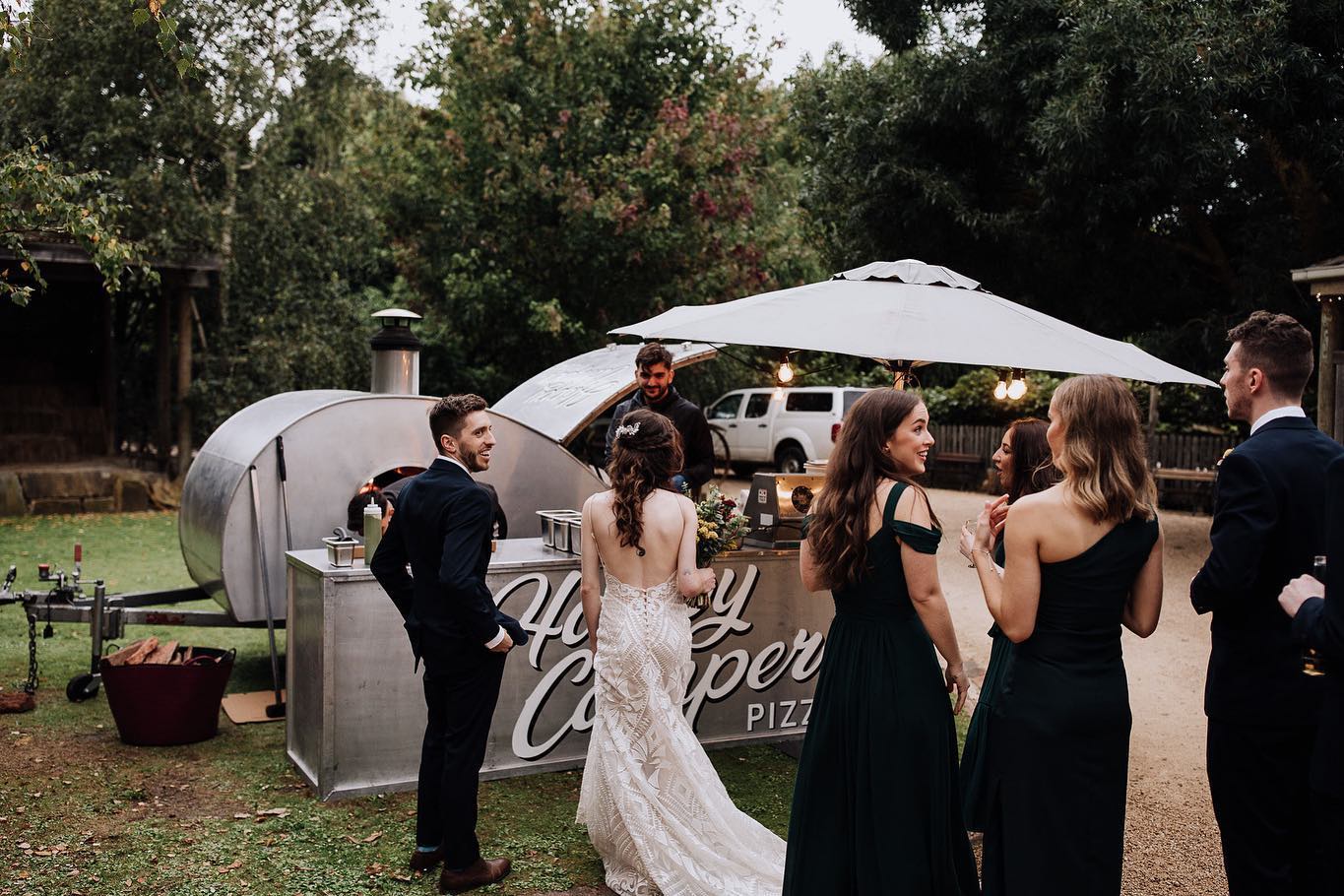 View Wedding Caterers
---
Wedding Hire
Looking at bringing extra furniture or hiring decor for your wedding? According to our recent annual wedding survey, the average cost of wedding hire furniture and decor items was $2,774, up 6% from the previous year. If you're interested in bringing in practical items like marquees or ceremony chairs, we'd suggest erring on the higher side for your budget.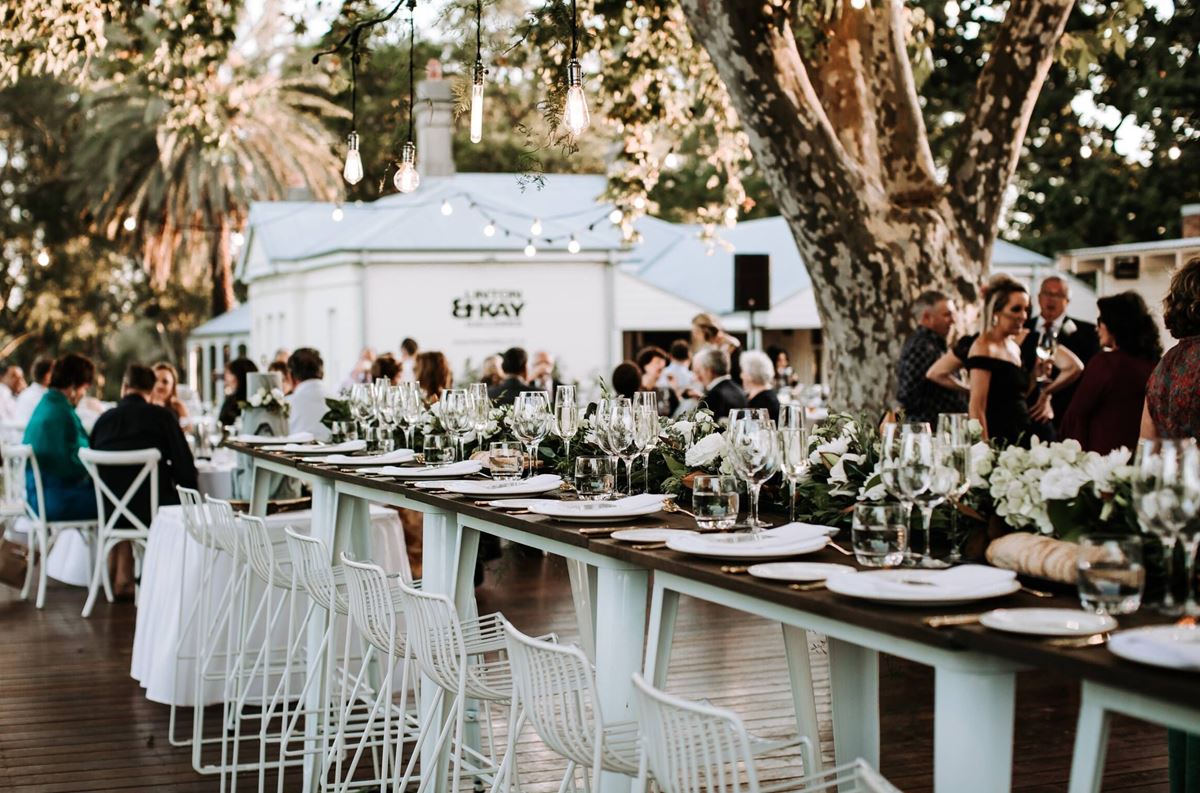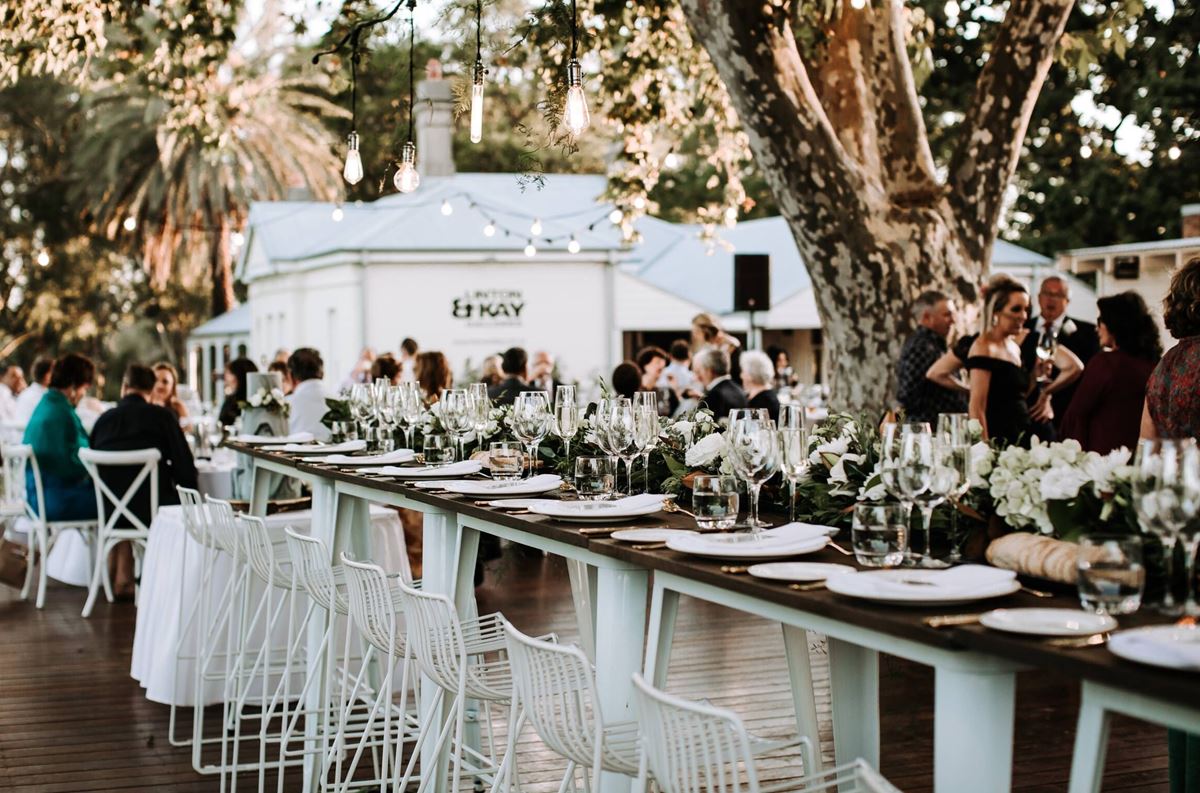 View wedding Hire
---
Formal Wear
For the grooms or groomsmen, formal wear will cost around $1,749. This can also depend on how many people you're having as part of your wedding party and who is helping with the costs. The average couple will have eight people in their wedding party, including themselves. This works out to the traditional benchmark of three groomsmen. If you're having more people in your wedding party, you should alter your budget accordingly.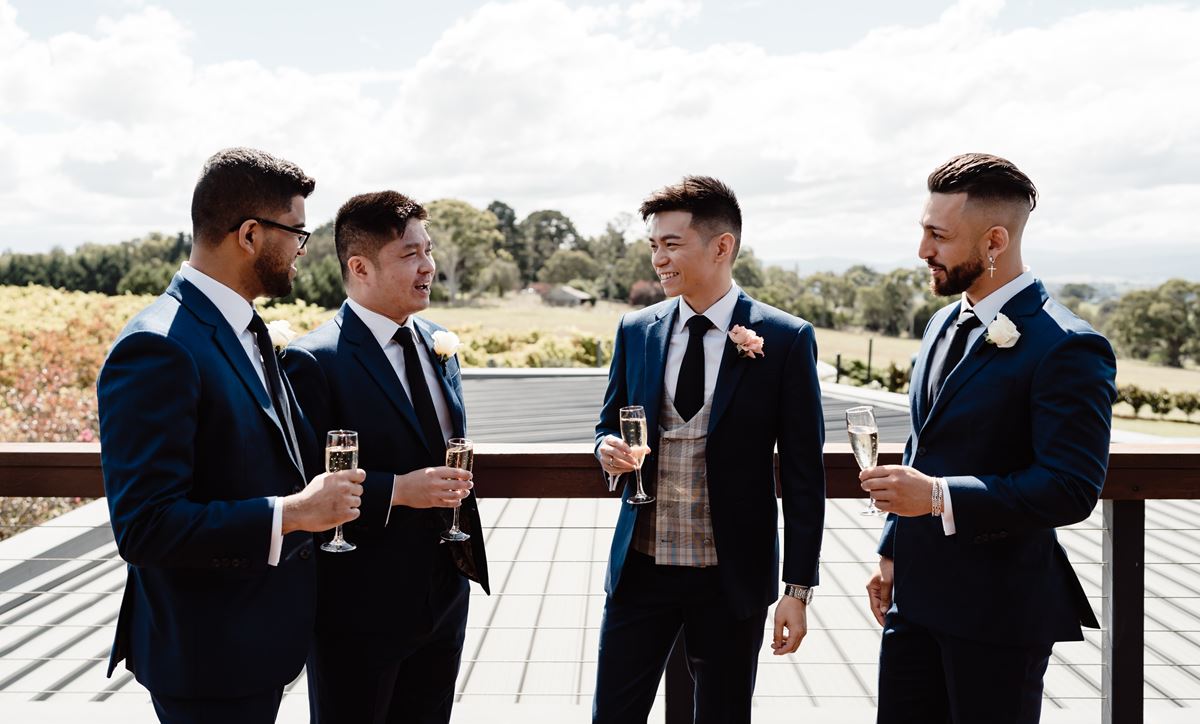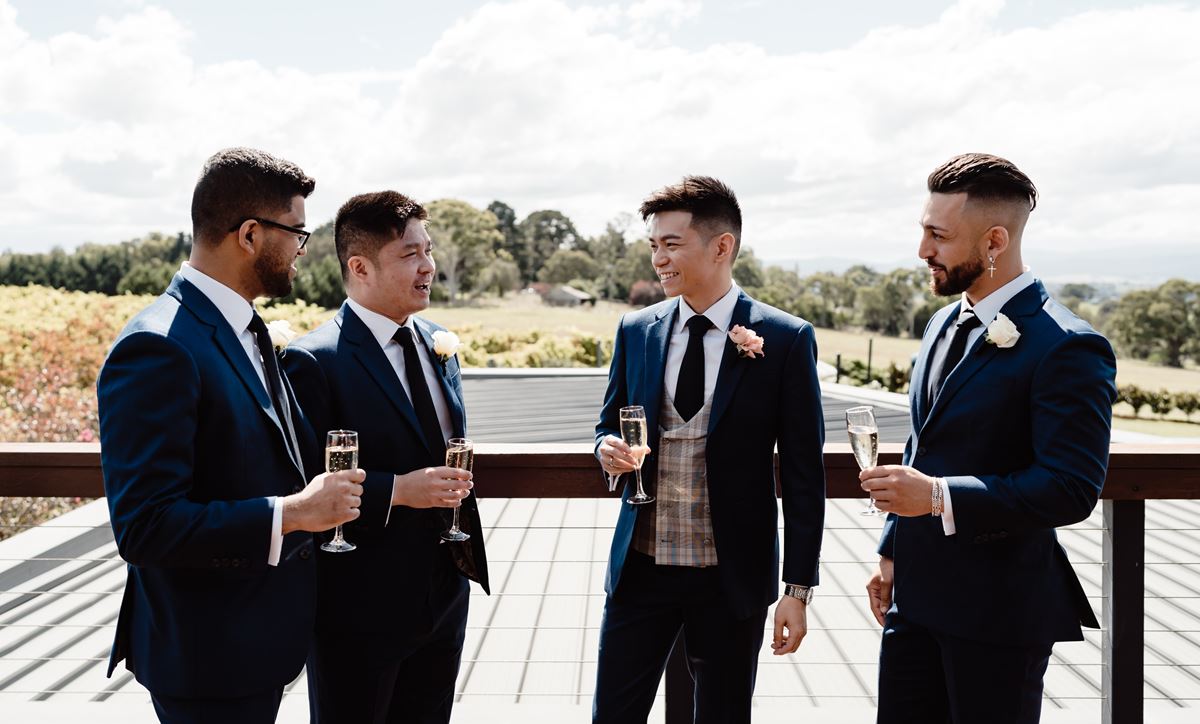 View Formal Wear
---
Decorations
Not to be confused with wedding hire, decorations for your day come into the styling aspect of your wedding theme. This could be anything from specialty linens and napkins to a custom ceremony arbour or a personalised sign welcoming guests into your reception. Most couples will spend around $2,175 on decorations, but this number can vary significantly depending on your wedding vision and whether you're working with a stylist or designer.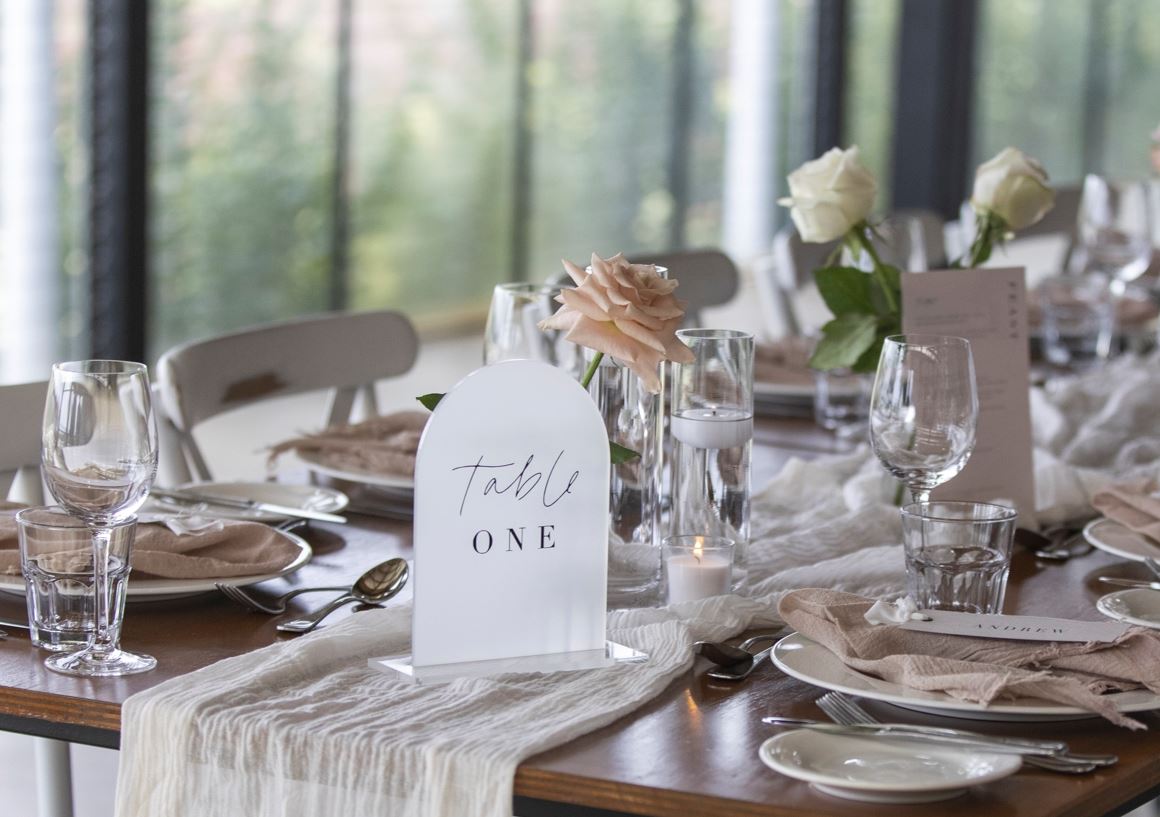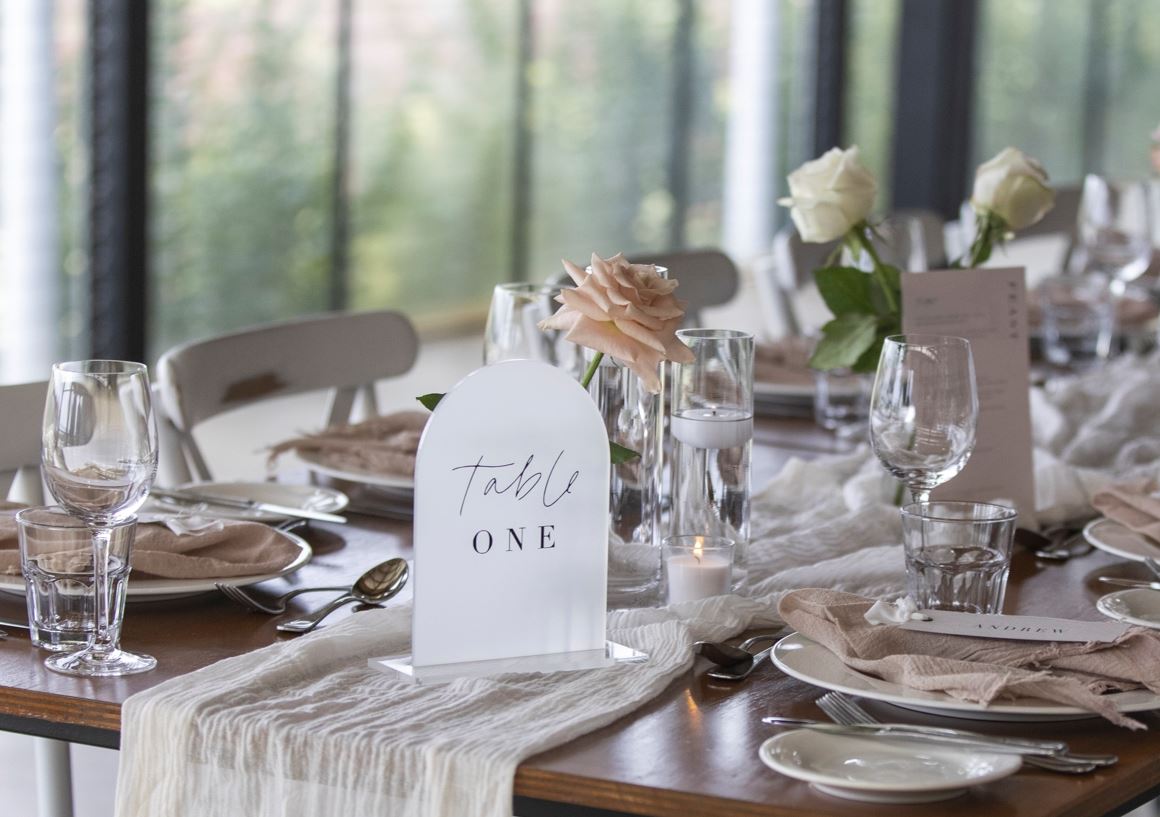 View Decorations
---
Bridesmaids' Dresses
When it comes to bridesmaid dresses, most couples will spend an average of $683on the total cost of their bridesmaid dresses. For a more detailed breakdown, 42% of couples will spend less than $200 on each dress, while another 34% will spend between $200 and $400 on each dress.
If you're in need of some bridesmaid dress inspo, check out this article to discover the most popular bridesmaid dress colours.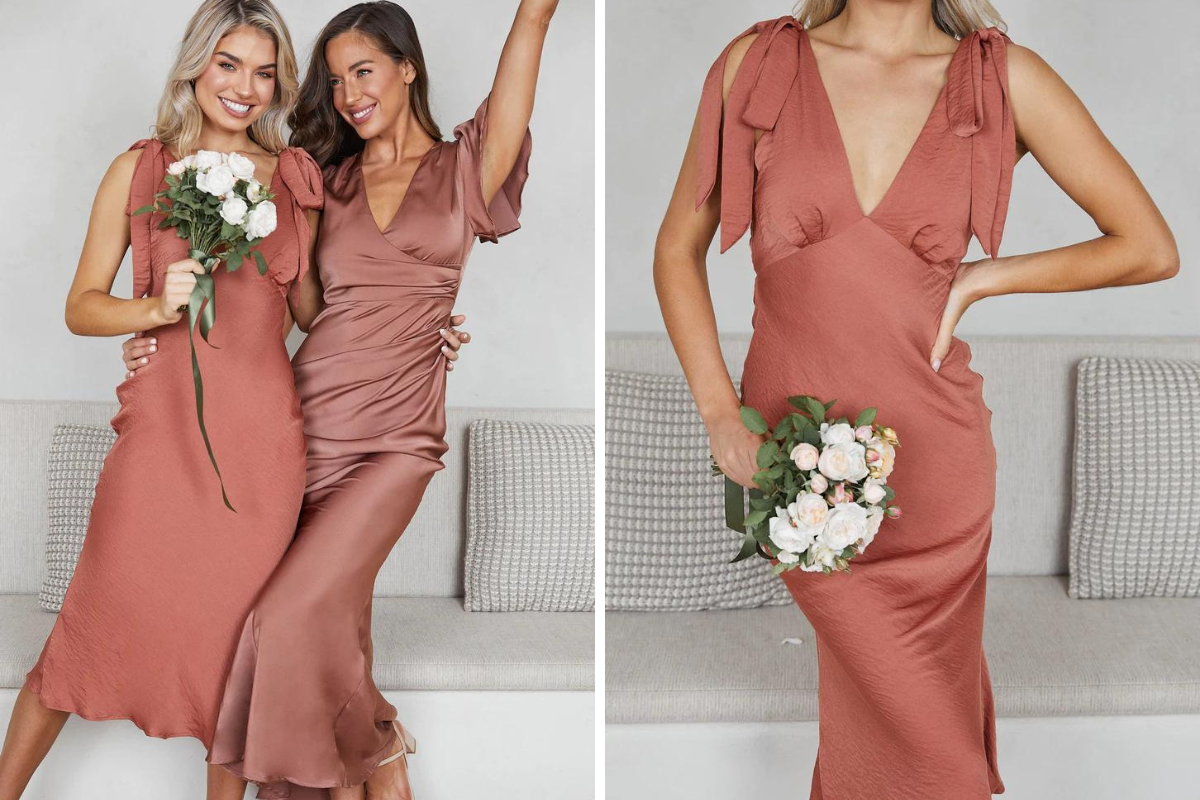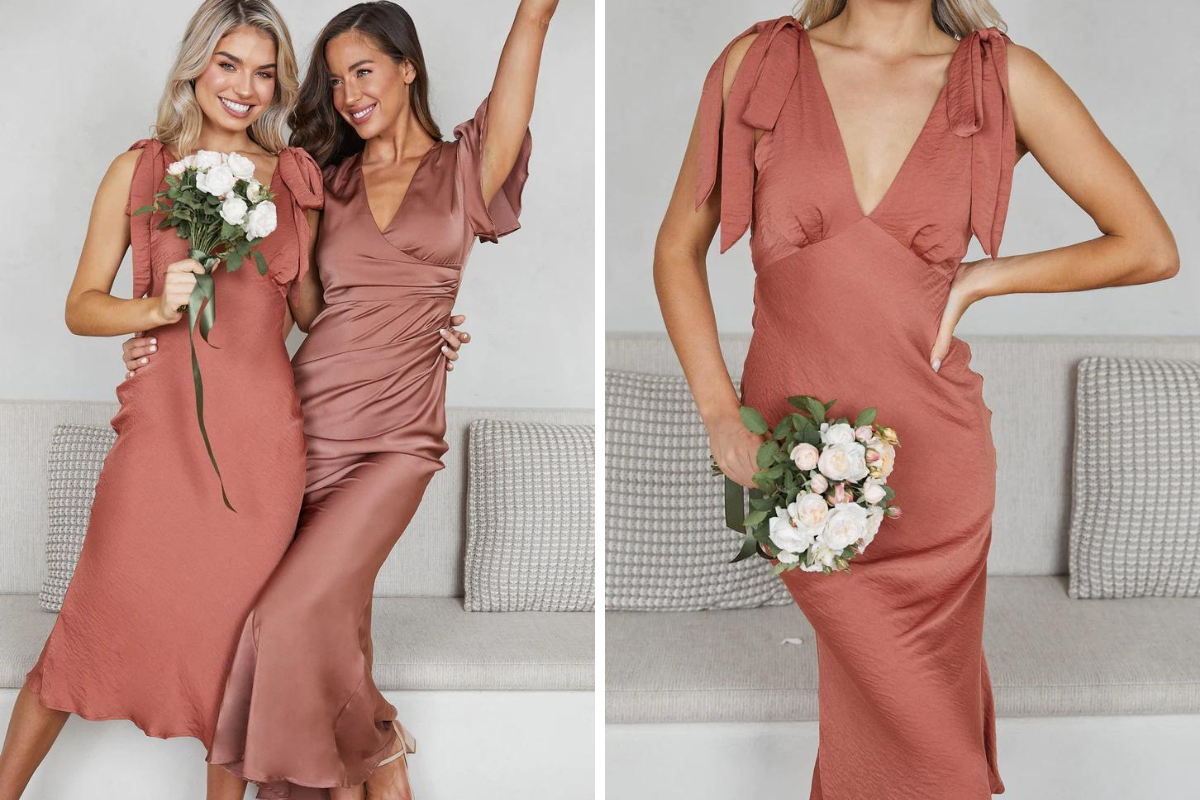 View Bridesmaids Dresses
---
Invitations
Wedding invitations will cost around $841. But this is one service that often comes with a hidden cost — the cost of stamps! You should budget at least $2 on postage for each invitation you are sending out. If you're wondering when to send your wedding invitations and what to include, we've created this handy in-depth guide that covers all things invitation related.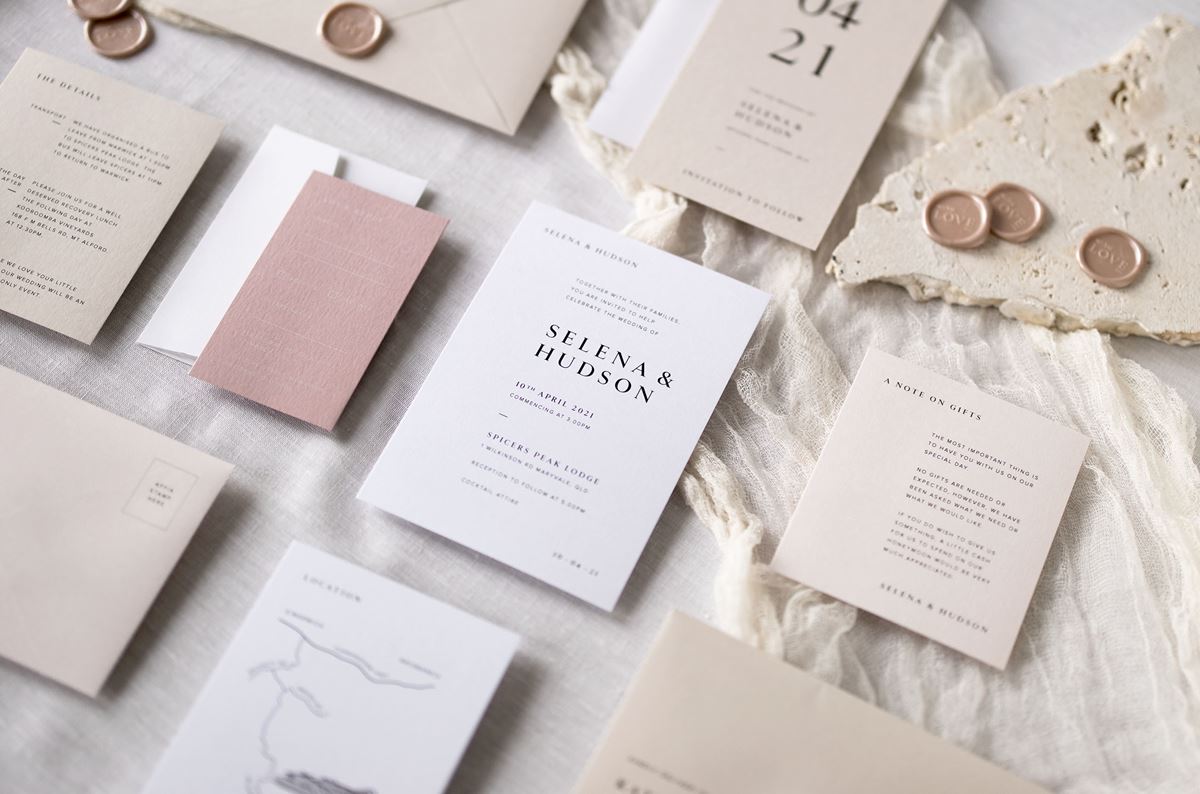 View Wedding Invitations
---
Cakes
Your wedding cake may be one of the most delicious and expensive desserts you'll ever buy, coming in at around $609. Ordering a wedding cake that's large enough to feed all of your guests can certainly be a money saver, as you can serve the cake after dinner without having to spend more on extra desserts.
If you're in need of some inspiration for your cake, check out all the wedding cake trends we're loving at the moment.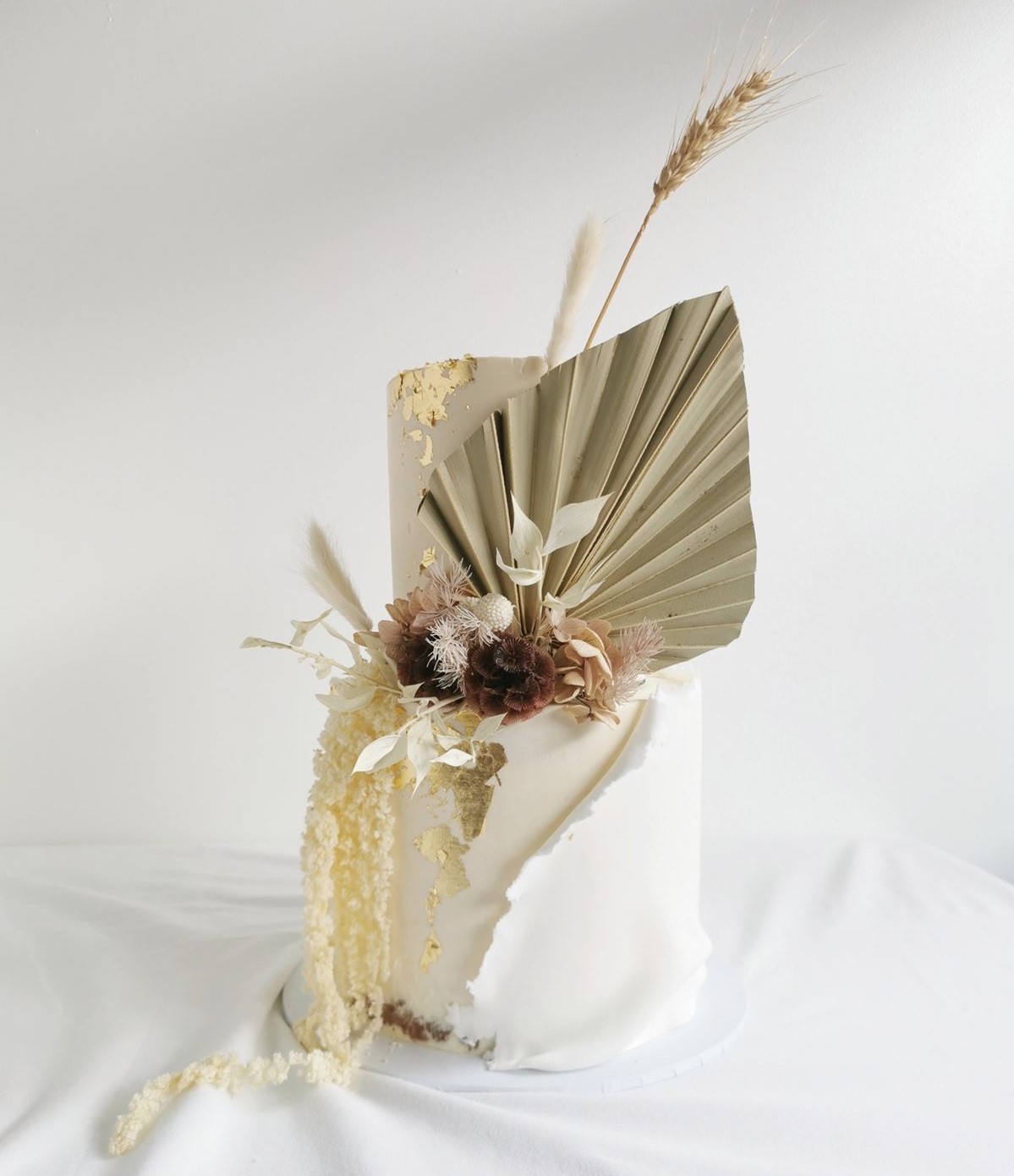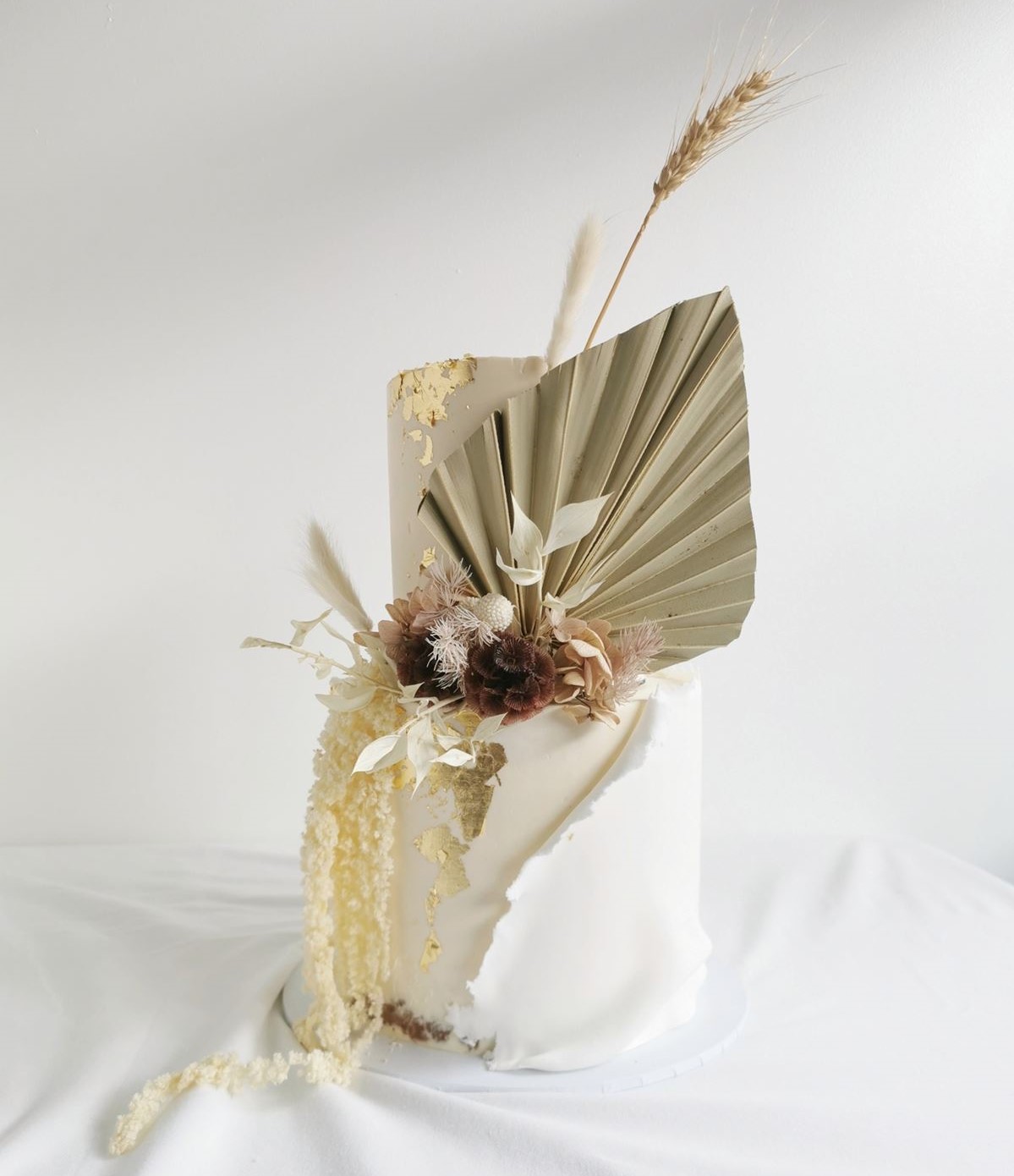 View Wedding Cakes
---
Hair and Makeup
Couples typically spend around $841 on hair and makeup for their wedding, with the cost of the wedding party hair and makeup usually included in this. 81% of brides will have a hair and/or makeup trial in the lead-up to their day, which is usually a standalone cost in itself.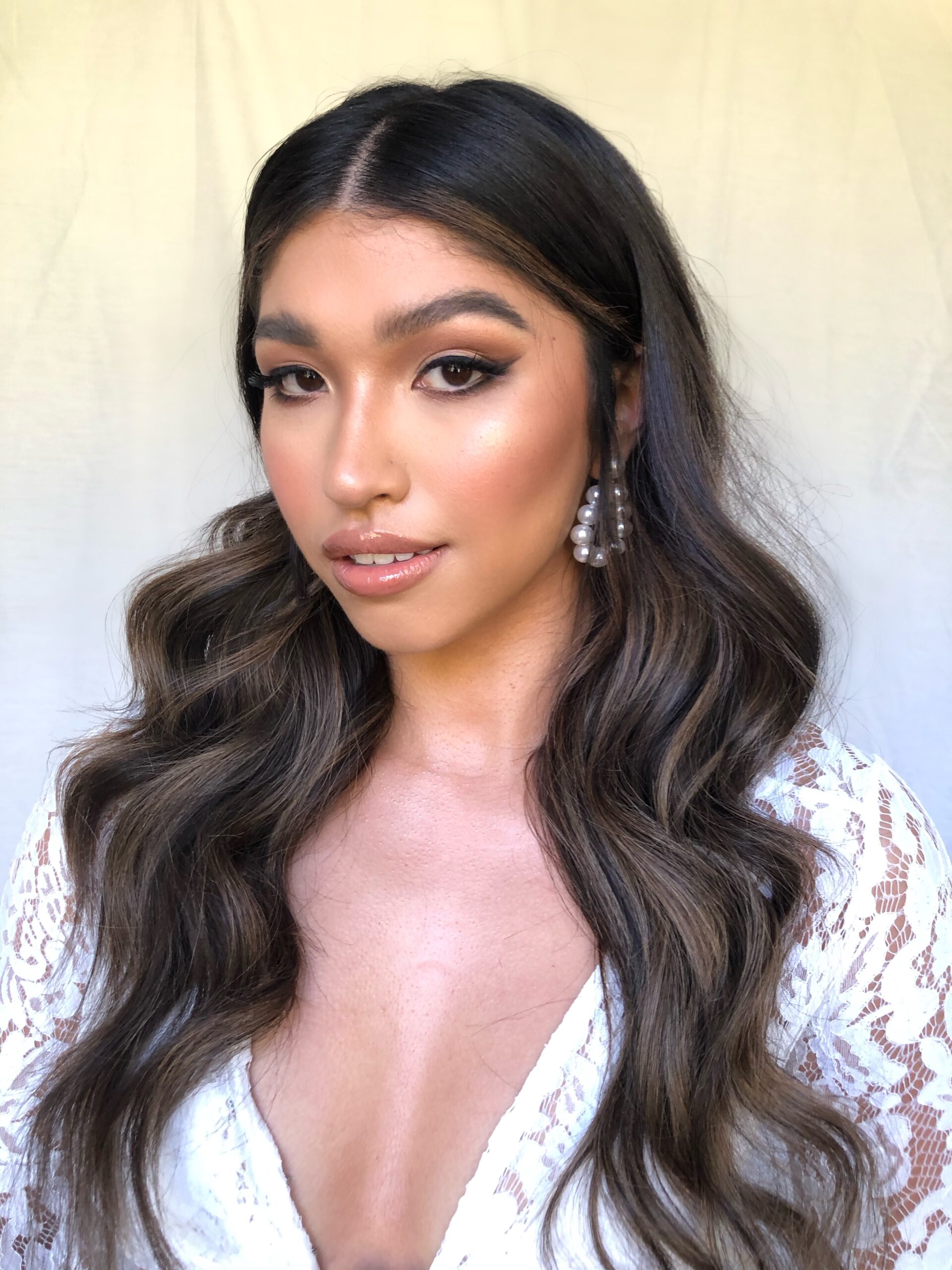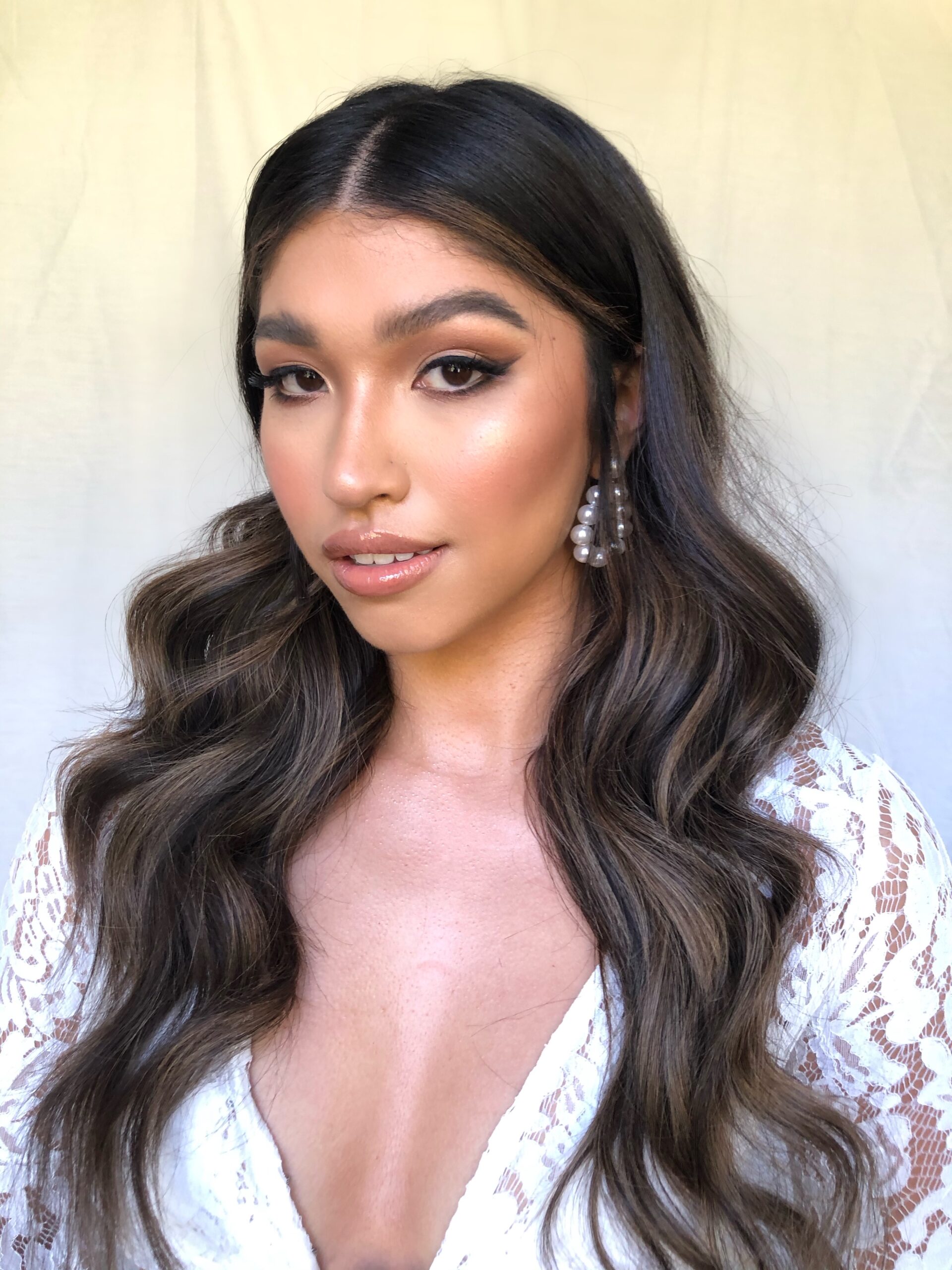 View hair and makeup artists
---
Photo Booths
As a fun addition to your wedding reception, you can expect to spend around $963 on photo booth hire for your wedding. With a variety of booths to decide between, couple preferences are fairly evenly distributed between the traditional enclosed photo booth; one run by their photographer; innovative booths like the Kombi van or mirror booth; and Polaroid-style photo booths. Only 8% of couples choose to DIY their own photo booth.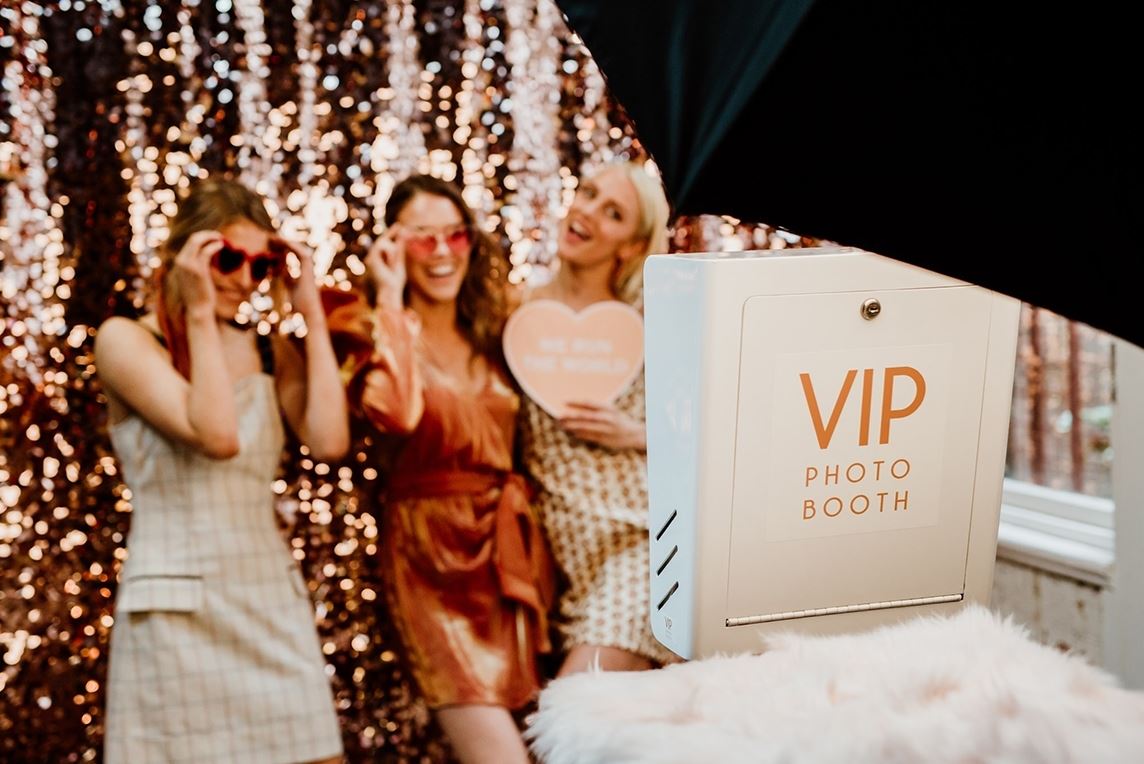 Browse Photobooths
---
Bomboniere
One of the final touches you'll purchase in the lead-up to your wedding is your wedding favours. This usually comes to a total cost of $674, with most couples spending up to $5 on each favour for their wedding guests.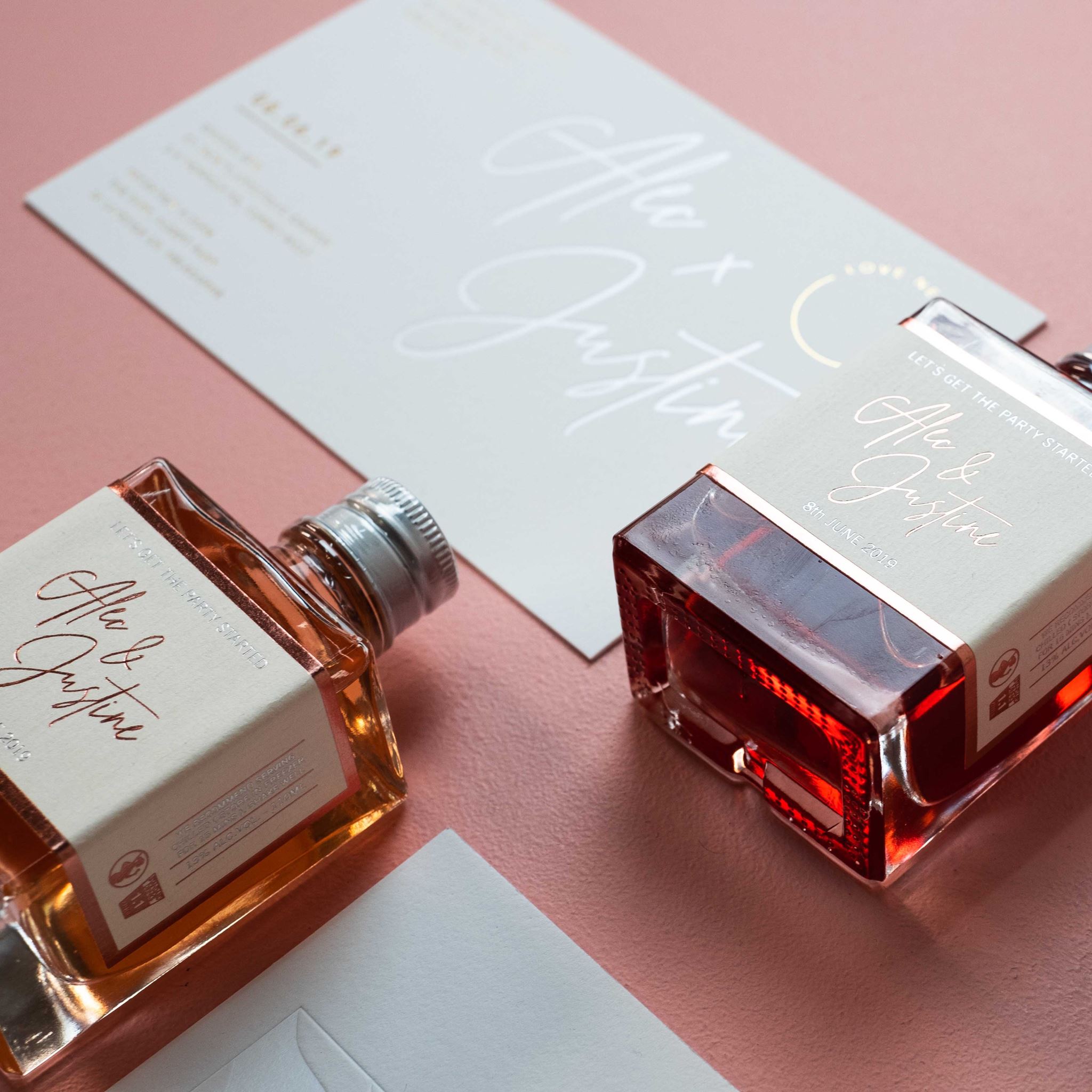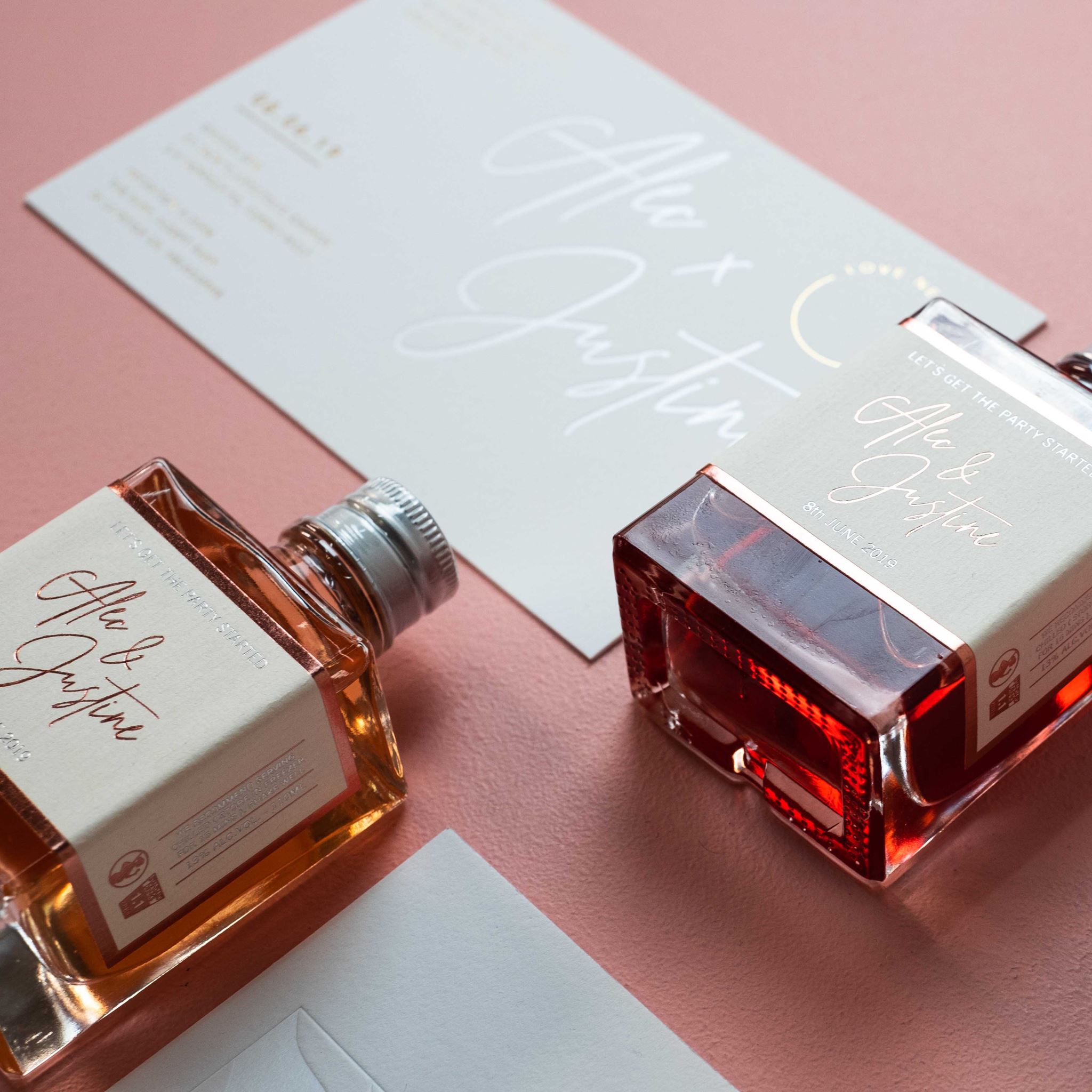 Browse Bomboniere
---
We hope this in-depth wedding cost guide has helped you with your planning 💗 If you're hoping to save money on your wedding and get some invaluable planning advice, our dedicated wedding experts are here to help!
Based on your vision and budget, they'll curate a personalised and affordable wedding supplier package just for you, including your celebrant, photographer, videographer, musicians, transport, and more.

speak to a wedding expert
---
For more helpful planning advice, download our free wedding planning PDF below!