Wedding transport is an important part of the wedding planning process and arriving in style is a vital part of the day for couples. Our directory is full of transport suggestions, but before you jump headfirst into making your decision, consider how much you should budget for that stylish ride.
Typically, in wedding planning, selecting the cars for your wedding day is seventh on the to-do list among couples. The cost of your wedding car or the cost of your wedding day transport will likely shift, depending on what you need on the day. You will need to consider things like how many cars you want to hire, how many people are being transported and how long you plan to hire them for. However, in all areas of wedding planning, we find that it's always a smart move to chat to those who have done it before.
As soon as you've set your wedding budget and had a think about what you need from your wedding transport, it's time to see what other couples around the country have done in the past, and give you an idea of what you can expect to spend.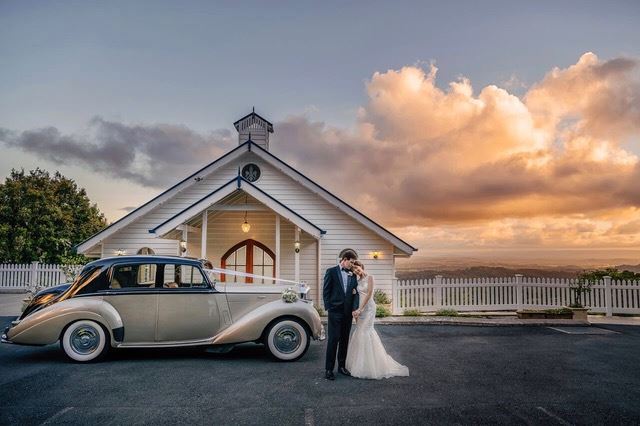 What is the national average cost of wedding cars?
Couples in Australia can expect to pay an average of $1,289 on wedding cars and transportation, according to our 2020 Australian Wedding Industry Report.
While this number hasn't changed much in the last year, we've found that more couples are opting to book 3 cars instead of 4 compared to 2019.
Costs across the states of Australia vary quite a bit for transportation, some as much as $500! If you're curious to know what you should spend, below are the average costs in different areas of the country.
Victoria – $1,222
New South Wales – $1,537
Queensland – $936
South Australia – $1,075
Western Australia – $1,036
Australian Capital Territory – $1,306
(For those in Tasmania or the Northern Territory, take a look at the national average to work out how much you should be spending on your special day.)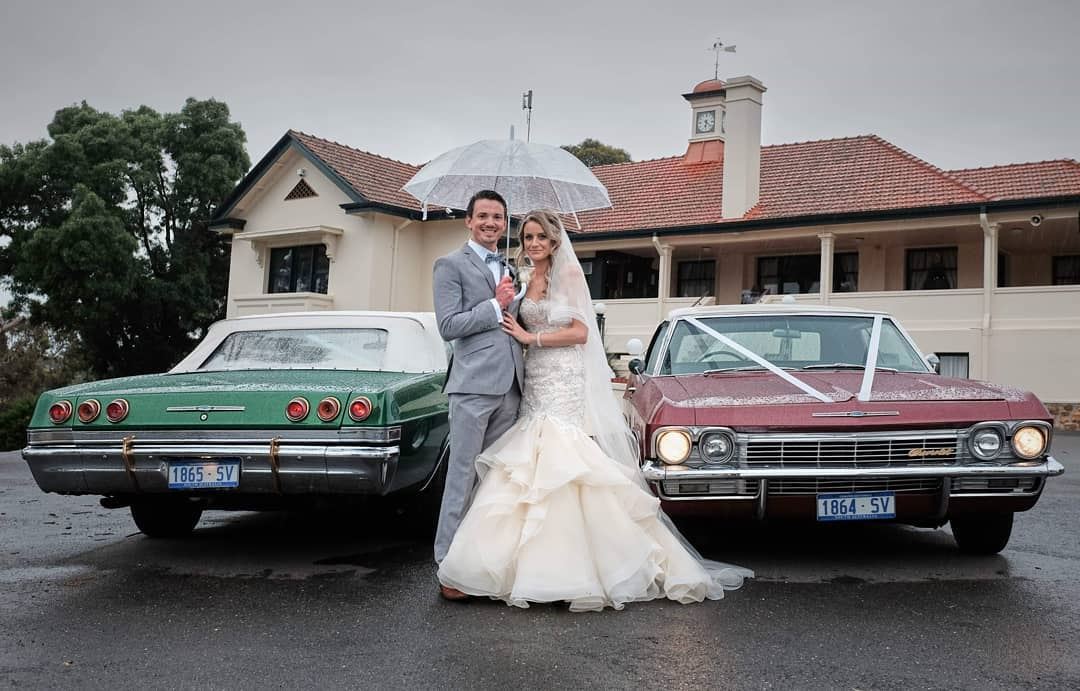 How many cars should I hire?
Choosing the correct number of cars for the big day is a very important decision to make; after all, you need to consider who will need transportation. Is the entire wedding party being transported? Does it include parents or other family members? Will you and your future spouse arrive in separate cars, at a similar time, from a completely different location? All of this needs careful consideration before settling on types of cars and how many seats you need for the day.
To break it down, 41% of couples hire a single car for their wedding day. This could be the car taking them to the ceremony, or they could hire it primarily to pick them up at separate times from separate locations.
For those that need more vehicles, 33% of couples will hire two cars for their big day. 23% of couples will then hire three cars, with 3% deciding to hire four or more.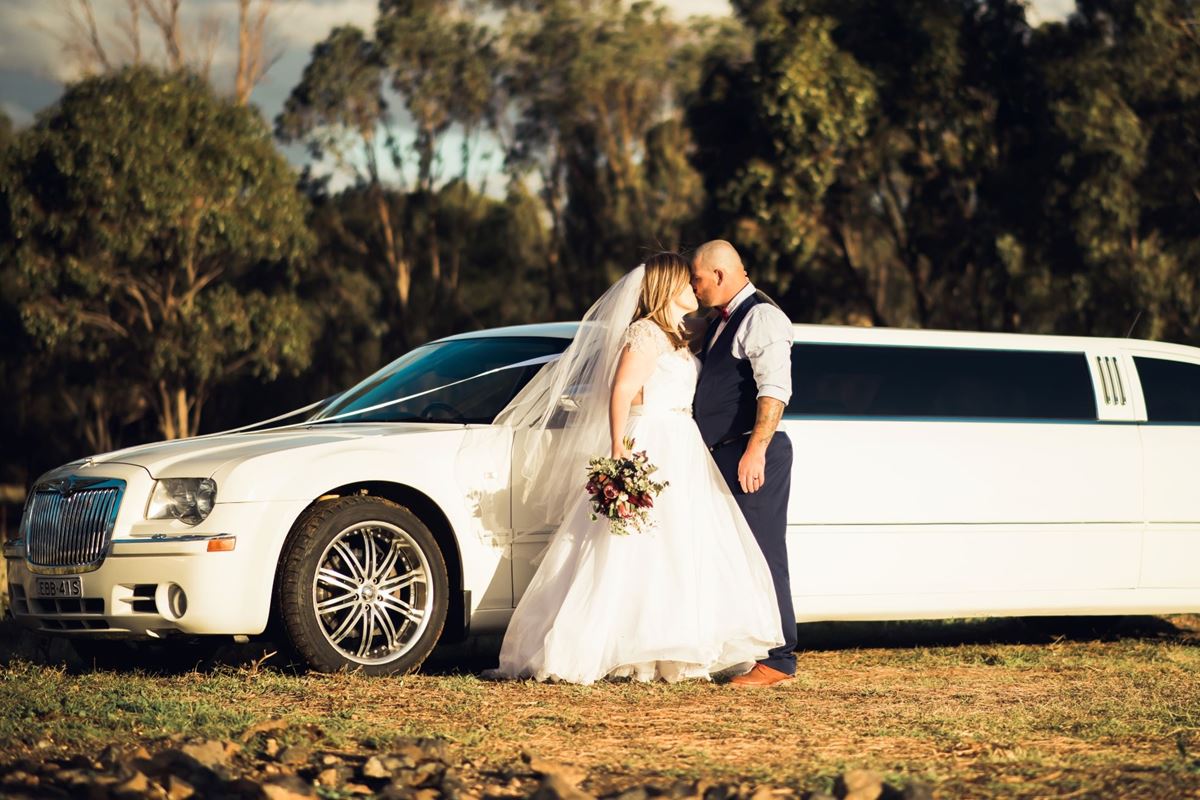 What style of car or transport should I choose?
Selecting your mode of transportation for your wedding day will often depend on the theme and style you have chosen, as well as it being suitable for you and your spouse-to-be.
A common option is a vintage car, with 32% of couples choosing from a wide range of vehicles, from a vintage mustang all the way to an old school Kombi Van.
The second most popular car style is a classic car, chosen by 24% of couples. This kind of car is perfect if you're having a luxury, traditional or classic wedding.
While limousines have seen a small decline in recent years, 16% of couples still prefer this as their wedding transport. Limousines are a great option for transporting a larger group of people from a single location, and they can work out more cost-effective than hiring several cars.
15% of couples opt for a modern mode of transport, while 8% go for a sports car and another 5% prefer a hot rod.
Cars are the most common choice of wedding transportation, but don't let that limit you; there are so many other options available (depending on budget and location of course) for your big day. Care to arrive by air? Hire a helicopter. Is your wedding on the beach or an island? Sweep in on a speed boat. There's also Vespas, buses and even a horse and carriage to choose from. Whatever your vibe, pick something you feel is right and will help you arrive in unforgettable style.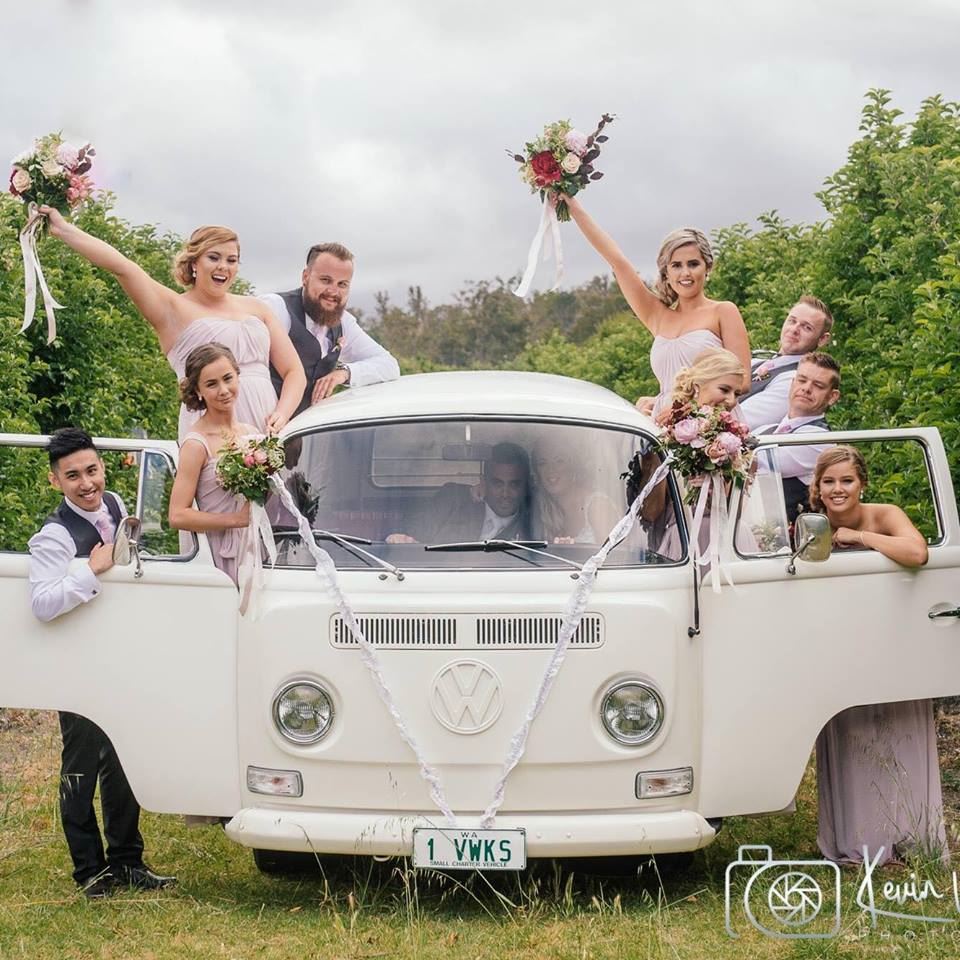 What to look for in a transport provider
The best place to start when considering your wedding transportation is looking at reviews for your suppliers. Reviews are the best way to gain an insight into how a vendor acts on the day and how they interact with couples.
One of the first things to note is how clean and well presented the vehicles are. There is nothing worse than a sloppy or dirty looking car! Presentation is key and previous couples have expressed this as being one of their favourite things about wedding transport providers.
Another thing to consider is flexibility when it comes to pickups and dropoffs. This is very useful, especially if you and your spouse are using the same car for different locations. It's also useful if there are multiple stops on the way, or if you're keeping the car for transport between ceremony and reception.
Keeping an eye on driver reviews is also critical; you want someone who is friendly, knowledgeable, and well presented. It's a bonus if they're unobtrusive! When your driver knows exactly where to go without any interruptions, it helps lessen your stress and nerves on the day.
There are a few things you should look out for when it comes to transport providers; make sure you check reviews based on presentation and directions. If the driver is unsure of how to get to the wedding venue, gets lost along the way, or forgets details such as ribbons on cars, it could leave you feeling frustrated and annoyed on your big day.