If you're at the stage of booking your wedding day transport, you're probably wondering what vehicles go best with what wedding theme. Here's a general guide to help you make your choice.
Classic vehicles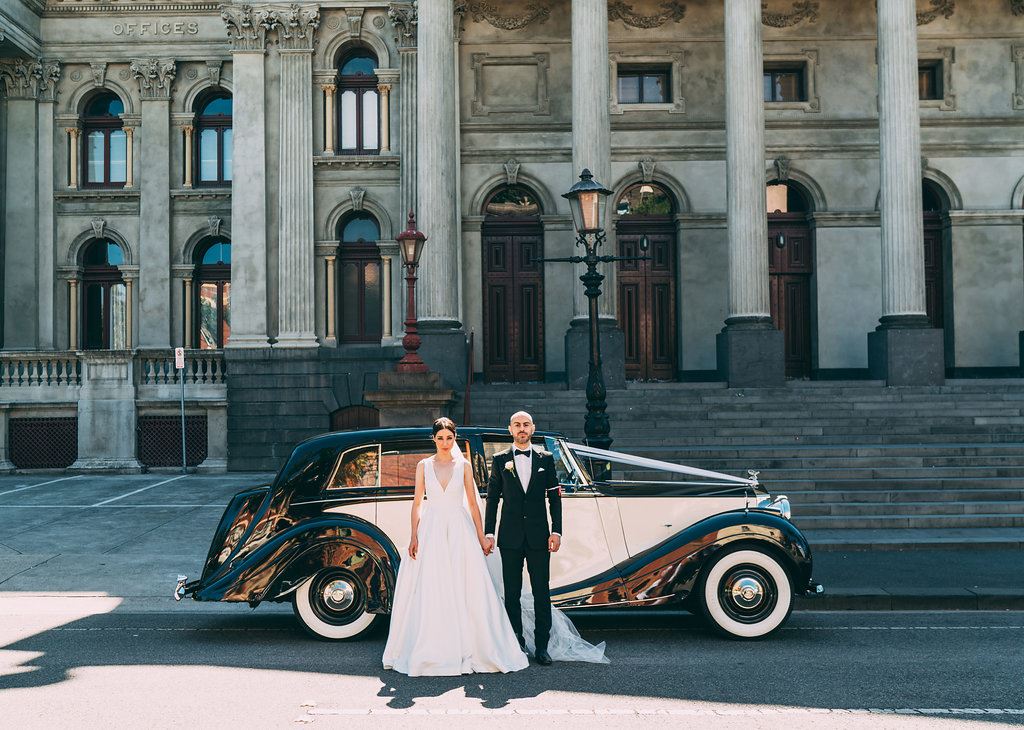 Nothing screams romance like a beautiful classic vehicle complete with uniformed chauffeur.  Classic cars include brands such as Rolls Royce, Bentley, Jaguar, Mercedes Benz, Daimler and more.
These cars are possibly the most versatile when it comes to wedding day transport, perfectly complementing themes across the board such as traditional, classic, rustic, modern, vintage, fairy tale and glamorous.
Hummer limousines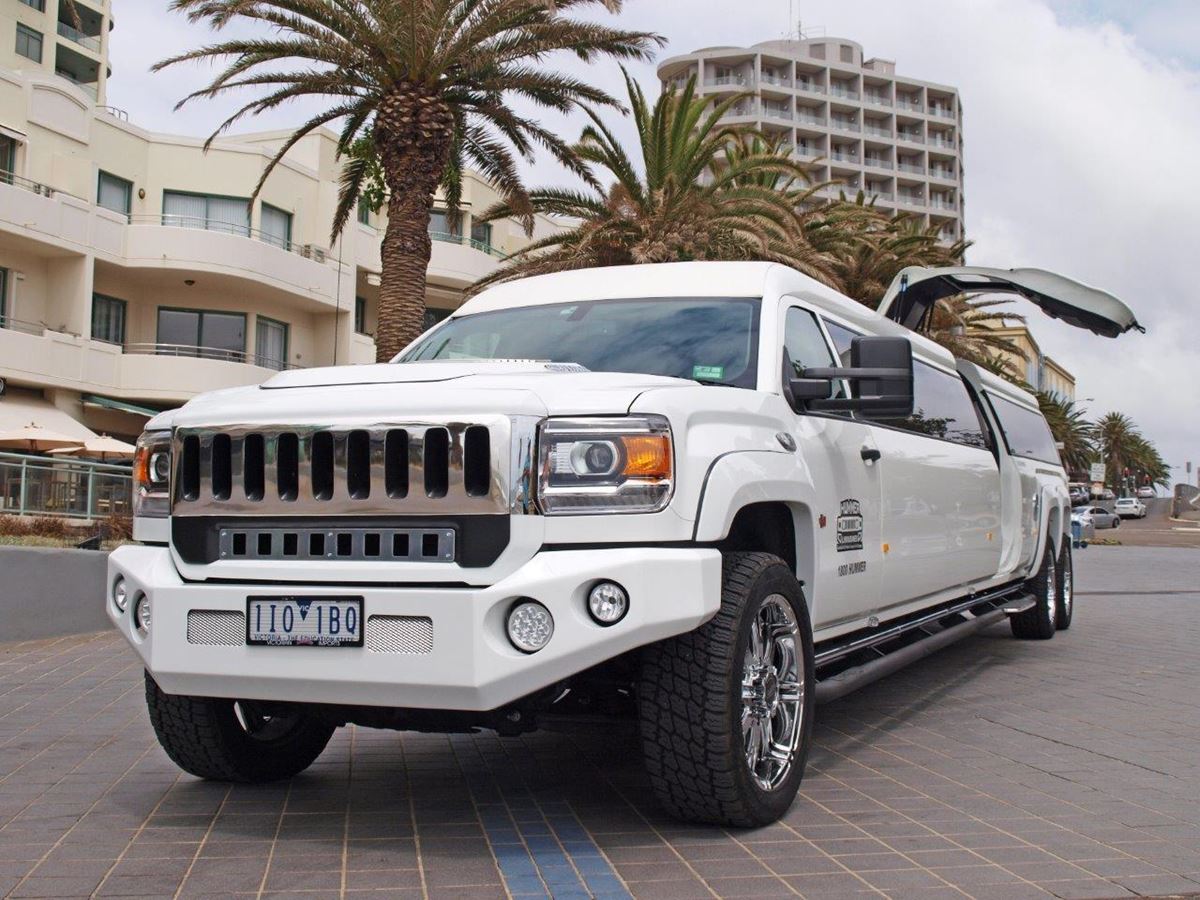 Hummer limousines and stretch limousines are the perfect choice for those with large bridal parties. These glorified people movers allow bridal parties to travel in impeccable style, sippin' on champagne and listening to the latest tunes while exploring nearby photoshoot locations.
Kombi vans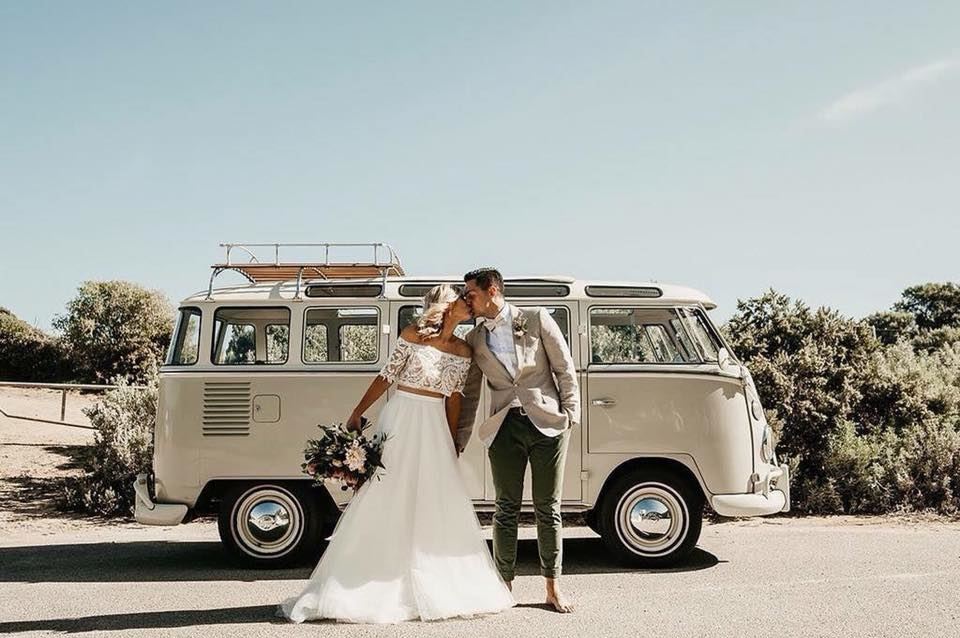 If you're after that statement arrival, a classic kombi van is the perfect choice of wedding day transport.
These classic vehicles work best with beach weddings, rustic weddings and vintage weddings, but can be used as a statement piece at any wedding theme to show off the couple's quirky side.
Oldschool cars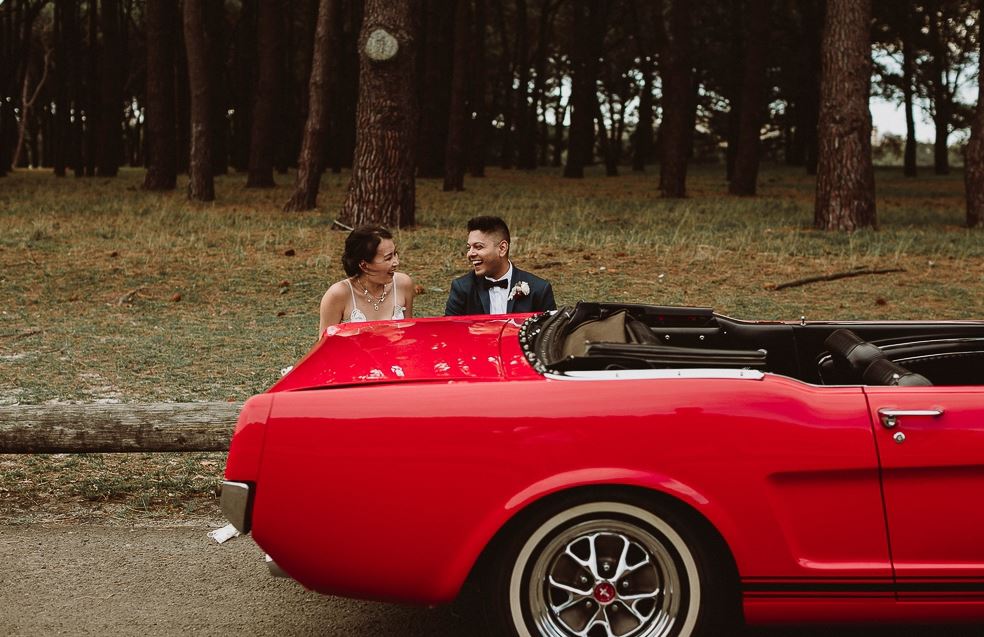 The Duke and Duchess of Sussex, Prince Harry and Meghan Markle, used a vintage blue Jaguar as their reception vehicle at their incredibly romantic Royal Wedding. Their car perfectly complemented their classic romantic theme, but we believe these oldschool cars also go with rustic, vintage and elegant themed weddings.
Keep in mind there's limited space in these cars – you may need to hire other transport for the rest of your bridal party!
Sports cars

Nothing says luxury like a sports car!
Sports cars go best with lavish weddings with themes such as classic, elegant, traditional, glamorous and modern. These cars look best in a motorcade of other sports cars and sleek limousines to cart the entire bridal party from ceremony to reception.
Horse-drawn carriages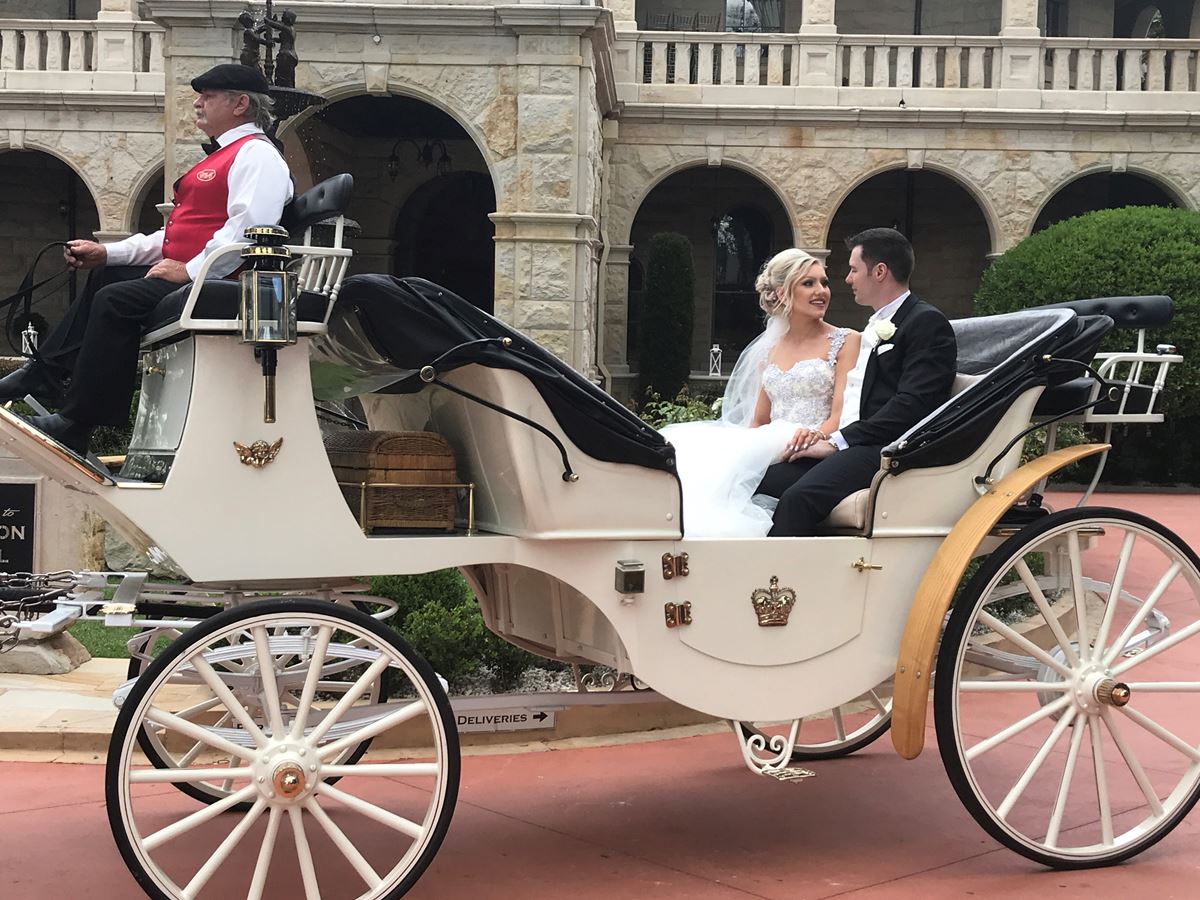 For those looking to create a spectacular statement arrival, all the while feeling like a princess, a horse-drawn carriage is the perfect choice. This unique wedding transport option goes best with fairy tale, rustic and vintage themed weddings.
Something to keep in mind
Transport is one of the few elements you can really play with for your wedding. Your wedding theme should not constrain your vehicle choice – if you've always wanted to ride in a Lamborghini, your wedding day is the perfect excuse to splurge. Have fun with it!