For some couples, what you wear on your wedding day is just as important as the vows themselves! While the attention may be on the bride and her beautiful dress, what the groom wears is also something that needs to be considered. But how much should you spend on formal wear?
You want to stand out on one of the biggest days of your life but deciding what kind of formal wear you'll be wearing on the day is not an easy decision. Do you purchase a suit, hire one, or have something custom made?
We took a look at what past couples have done with their formal wear so you have an idea of what kind of budget you should set aside and what options you have for your day.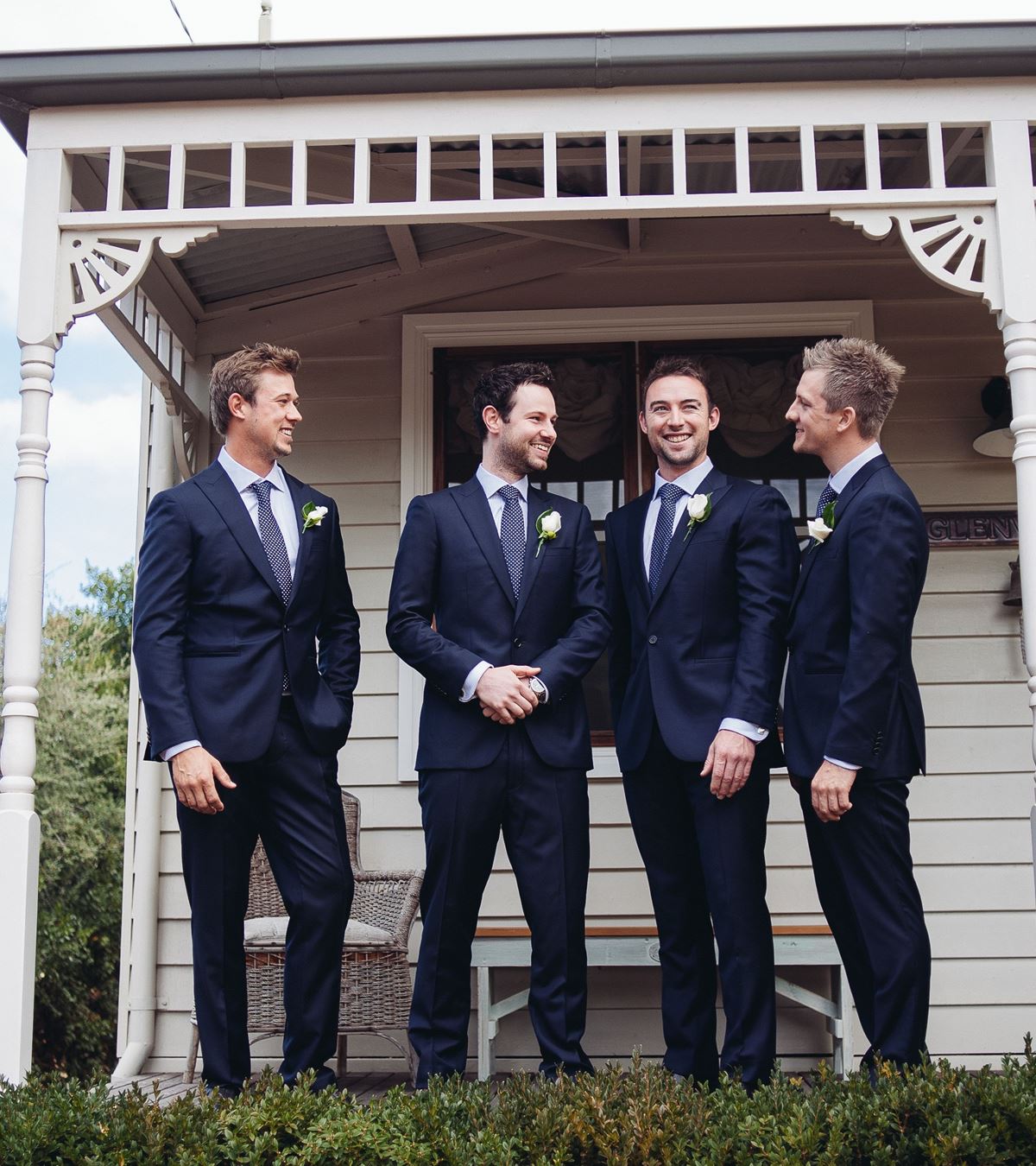 How much should I spend on formal wear?
There are few factors that come into play when deciding what to spend on your wedding suits; the style, whether you're hiring or buying and the total quantity of suits you're paying for.
The latter is something to keep an eye on, as the average couple has 8 people in their wedding party, including themselves. Going by the tradition of an even split between bridesmaids and groomsmen, that's four suits that you'll need to factor into your cost; one for yourself and one each for your groomsmen.
However, wedding traditions are seeing a shift in the last few years, so this could be different for you. Generally, the average amount spent on formal wear around Australia for this year will be$1,446.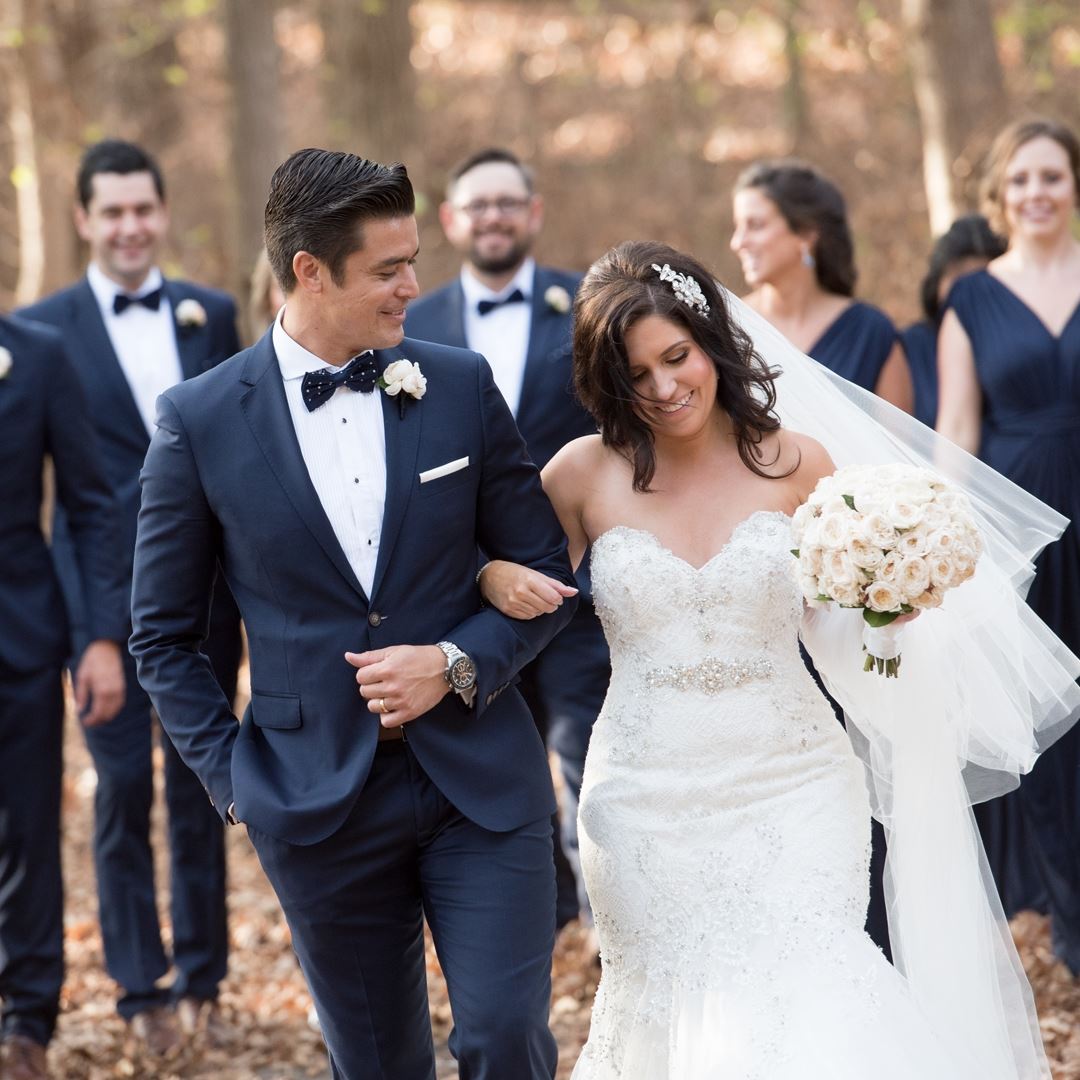 It's no surprise that those living in New South Wales are likely to spend more, but they are not the only state spending over the national average, with Victoria and South Australia spending a little extra to look good on their day. Queensland and Western Australia spend less than this average, mainly because of the warmer weather, which sometimes means the style of suits won't be as bulky.
Broken down by state:
New South Wales – $1,621
South Australia – $1,583
Victoria – $1,580
Australian Capital Territory – $1,360
Queensland – $1,290
Western Australia – $997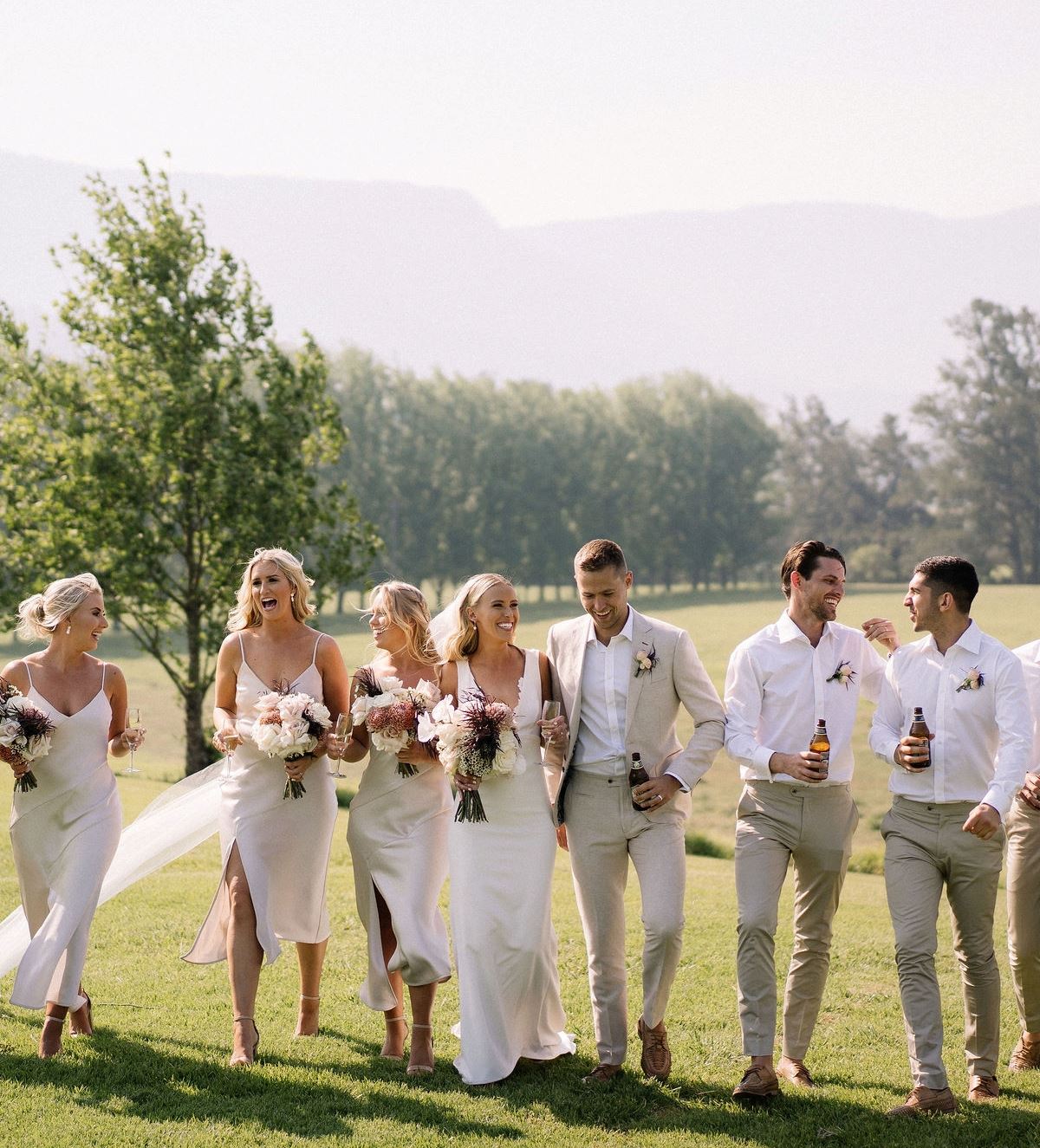 Hiring, buying or having something custom-made
Once you've taken the time to work out your formal wear budget, it's time to decide what is most suitable for you and how it ties into your wedding. You can hire your suit, buy something off the rack or have something custom made to properly fit you.
66% of couples have chosen to get their formal wear from an official formalwear provider in order to nail their look on the big day. The majority of couples choose to purchase their suits off the rack from an official formal wear provider, with 57% of grooms making this decision.
Next, 25% of grooms opted to have their wedding suit custom made. It's also become more common for grooms to accessorise with statement features, such as patterned socks to stylish suit jackets. There's nothing wrong with standing out on your wedding day!
And finally, 18% of grooms choose to hire their suits and formal wear. This is a great option if it allows more spend in your budget but is also good if you don't want to buy something for single use.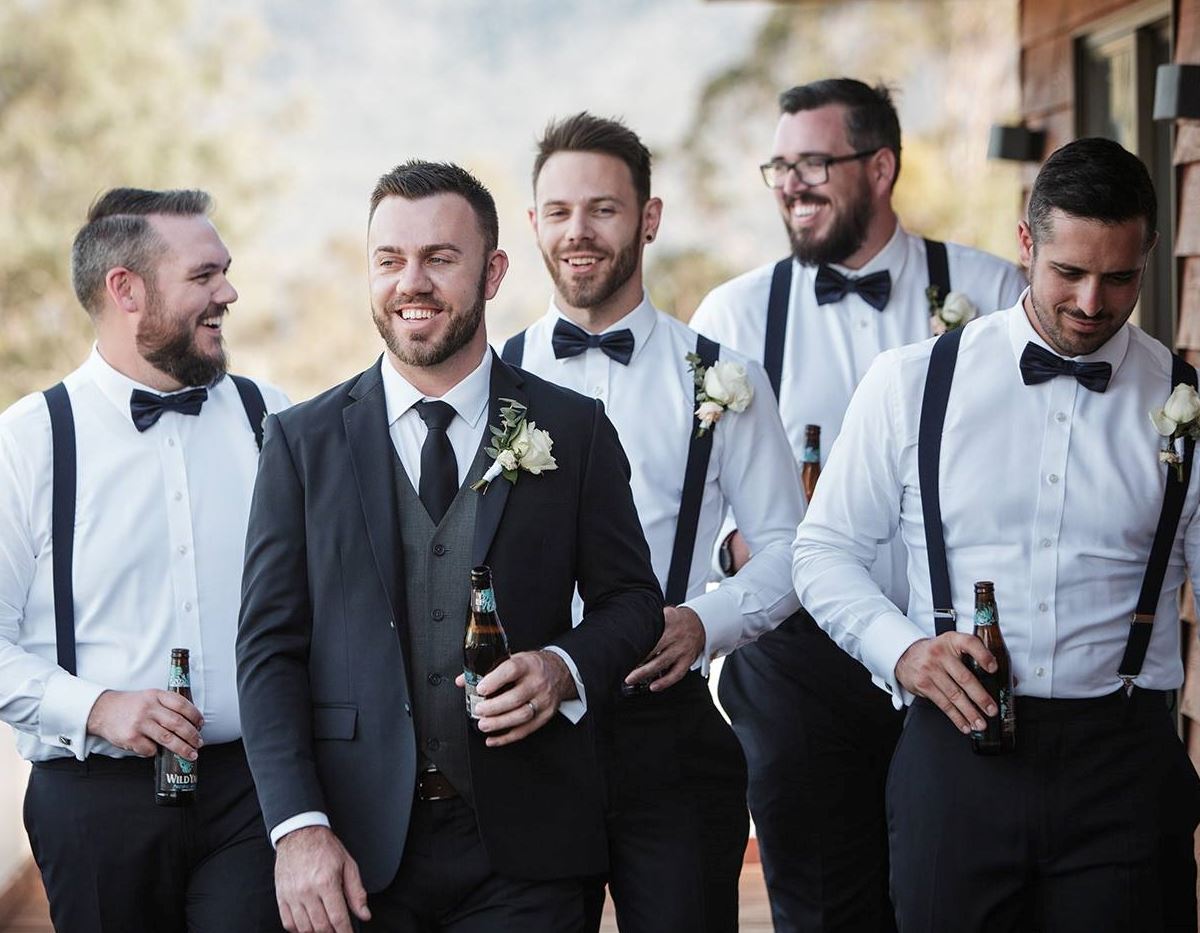 What style of formal wear is right for you
Next, it's time to figure out what style is going to suit you on your big day. Long gone are the days where suits were stock standard and ill-fitting; these days, there are so many styles to choose from!
The classic suit – black, navy or grey in colour, paired with a white shirt, tie or bow tie and black or tan shoes will always look great on your wedding day. Comfort-wise, this is a great option if you aren't accustomed to wearing suits as you can easily remove your suit jacket and relax. Modern variations of this would be a designer jacket or pants and bold colours and patterns will always make a statement.
The three-piece suit – a step up from your classic suit, this includes a vest and gives you more of a formal look. This is a go-to for classic or modern weddings.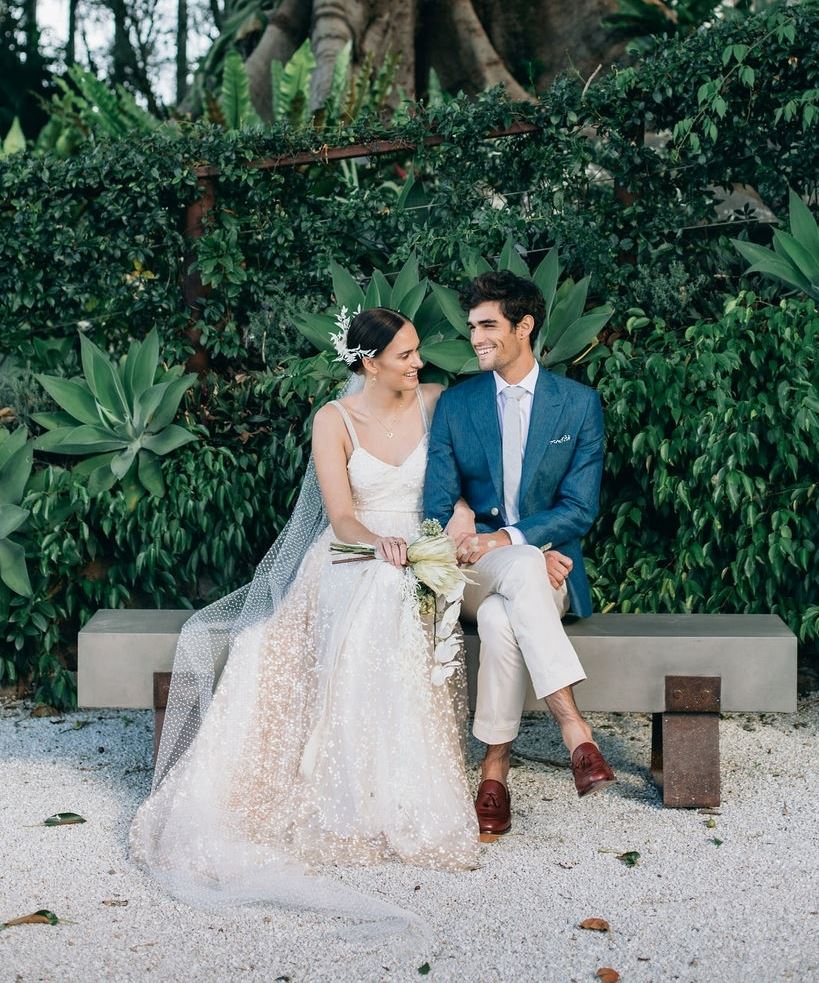 Black-tie – if your wedding theme is elegant or luxury, make the most of the black-tie and opt for a tuxedo. Super stylish and it may be the only time you can channel your inner James Bond!
Smart-casual – Bohemian or beach themed weddings often lean to a more relaxed style; think smart chinos, a good shirt and a bow tie or tie. It's still formal, but with a little more flair to suit the wedding theme. Suspenders are also another great way to accessorise.
Use these as a guideline, but ultimately, it's up to you what variation you decide. Navy jackets on tan pants, floral bow ties, personalised cuff links and even flower crowns have been used by grooms who have wanted to stand out.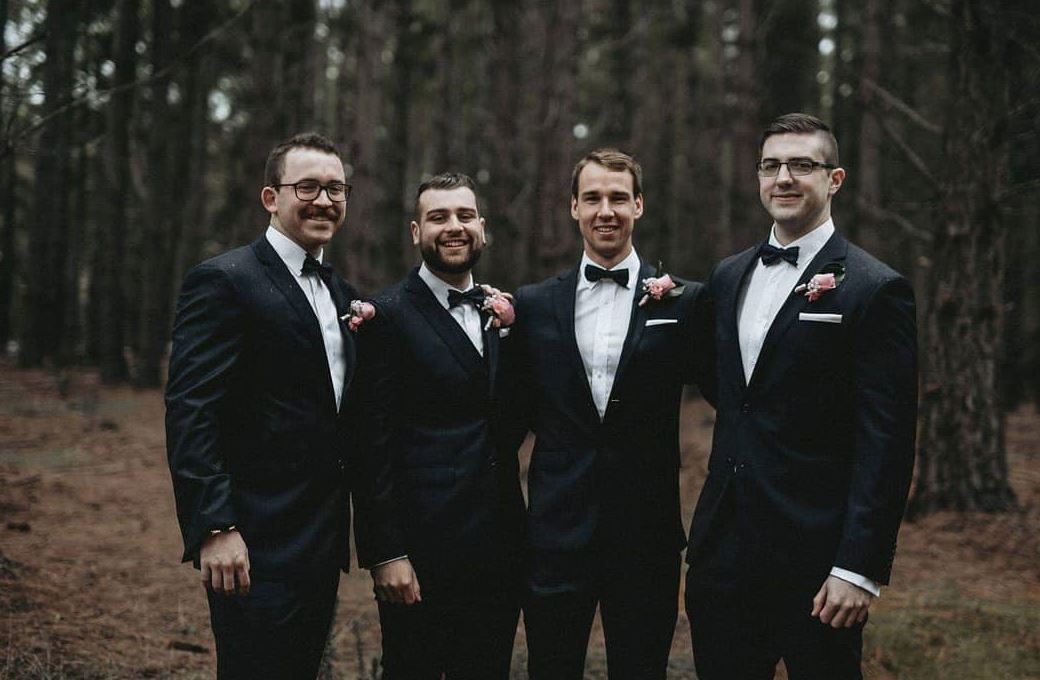 What to look for in a good formal wear supplier
Now that you've decided what you want, how much you'll spend and whether you're hiring or buying, its time to find a supplier. But how do you know if a formal wear provider is any good or not?
Couples are very comfortable looking at reviews on suppliers, with 62% going down this road before making a choice. 19% will check out their photo gallery and 13% will look at their website.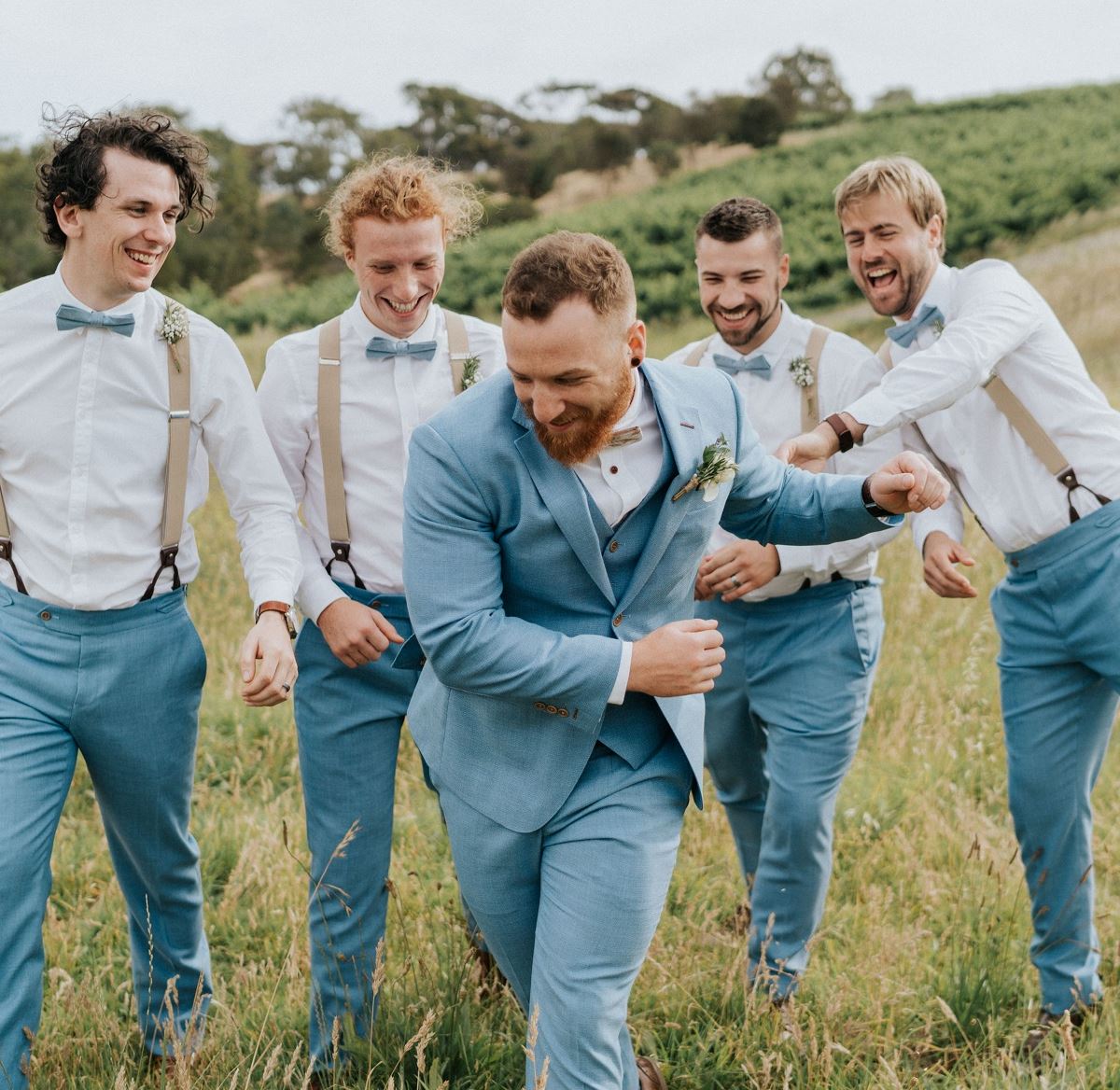 Ultimately, couples love when formal wear suppliers easily coordinate colours with any samples provided and also praise them for their flexibility around fittings and schedules.
Be wary of suppliers that try to change your colours once they've been selected; not only will this inconvenience you but it's very unprofessional. There's a big difference between offering advice and changing things based on what they prefer. Ensure your communications are clear from day dot so there is no confusion.