In need of some delicious inspiration for your wedding cake? We've got you covered! From retro frills to preserved florals, here are some of the wedding cake trends we're loving at the moment.
With the help of our amazing cake suppliers here on Easy Weddings, we've put together a list of our favourite wedding cake trends for 2022 and beyond.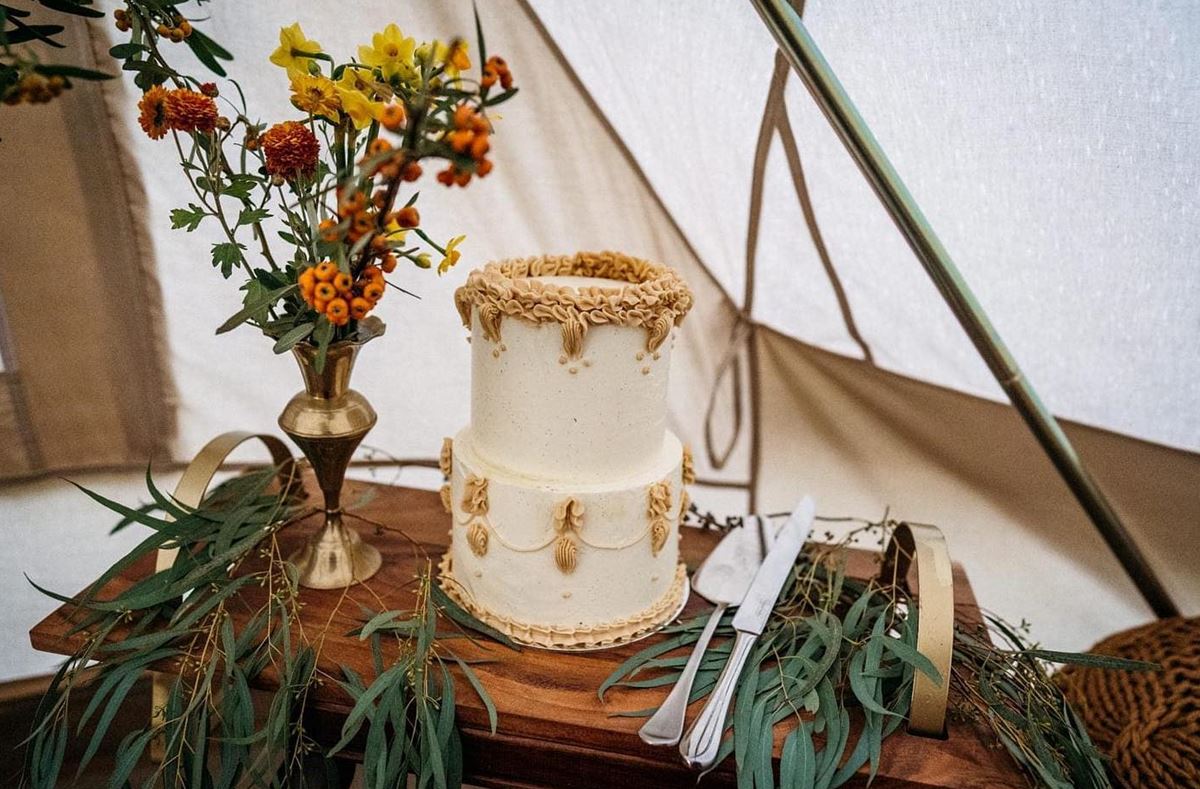 browse cake makers
---
Preserved Florals
This dreamy romantic wedding cake design works best with naked or semi-naked buttercream cakes and is a popular choice with the on-trend boho bride.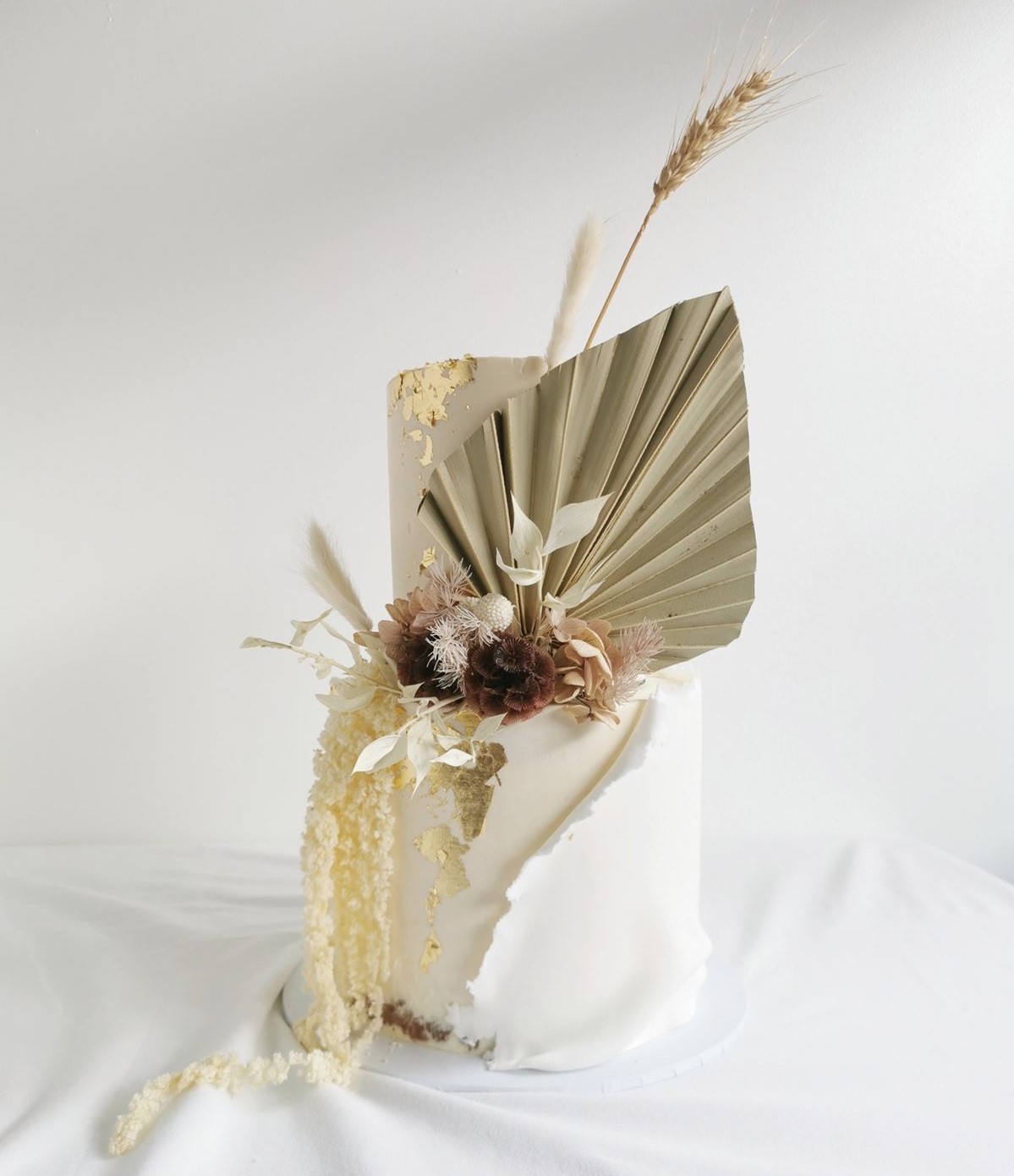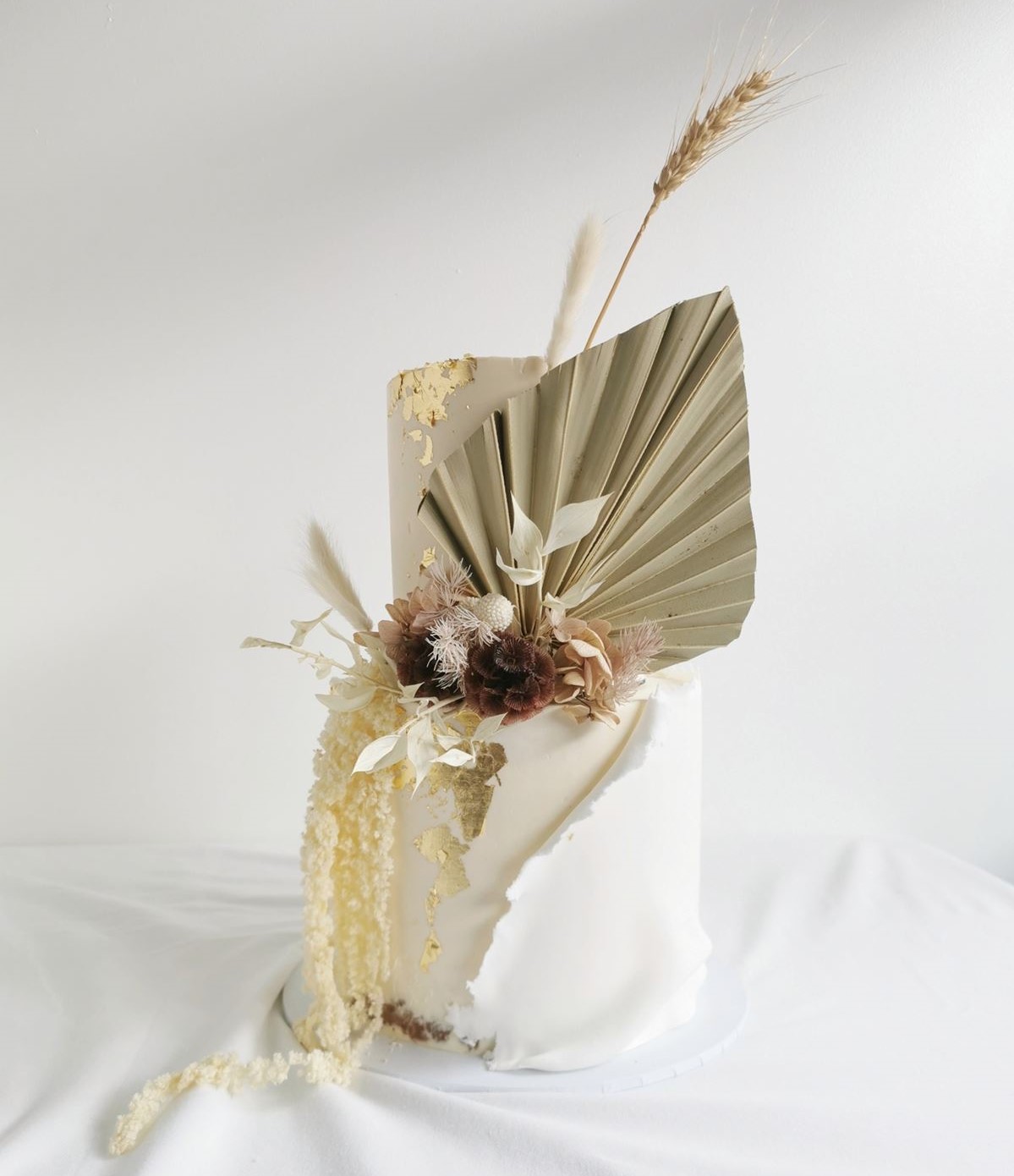 "Naked cakes work beautifully with the natural feel of preserved florals. Or you could mix it up with some stencilled buttercream. Using preserved florals on a wedding cake means there's no need to worry about flowers wilting in the summer heat!"
---
Elegant Ruffles and Waves
If you're after a modern, one-of-a-kind wedding cake design, elegant ruffles and waves are the way to go. No two wave cakes are the same, which means you're guaranteed a beautiful, unique creation that will wow your guests.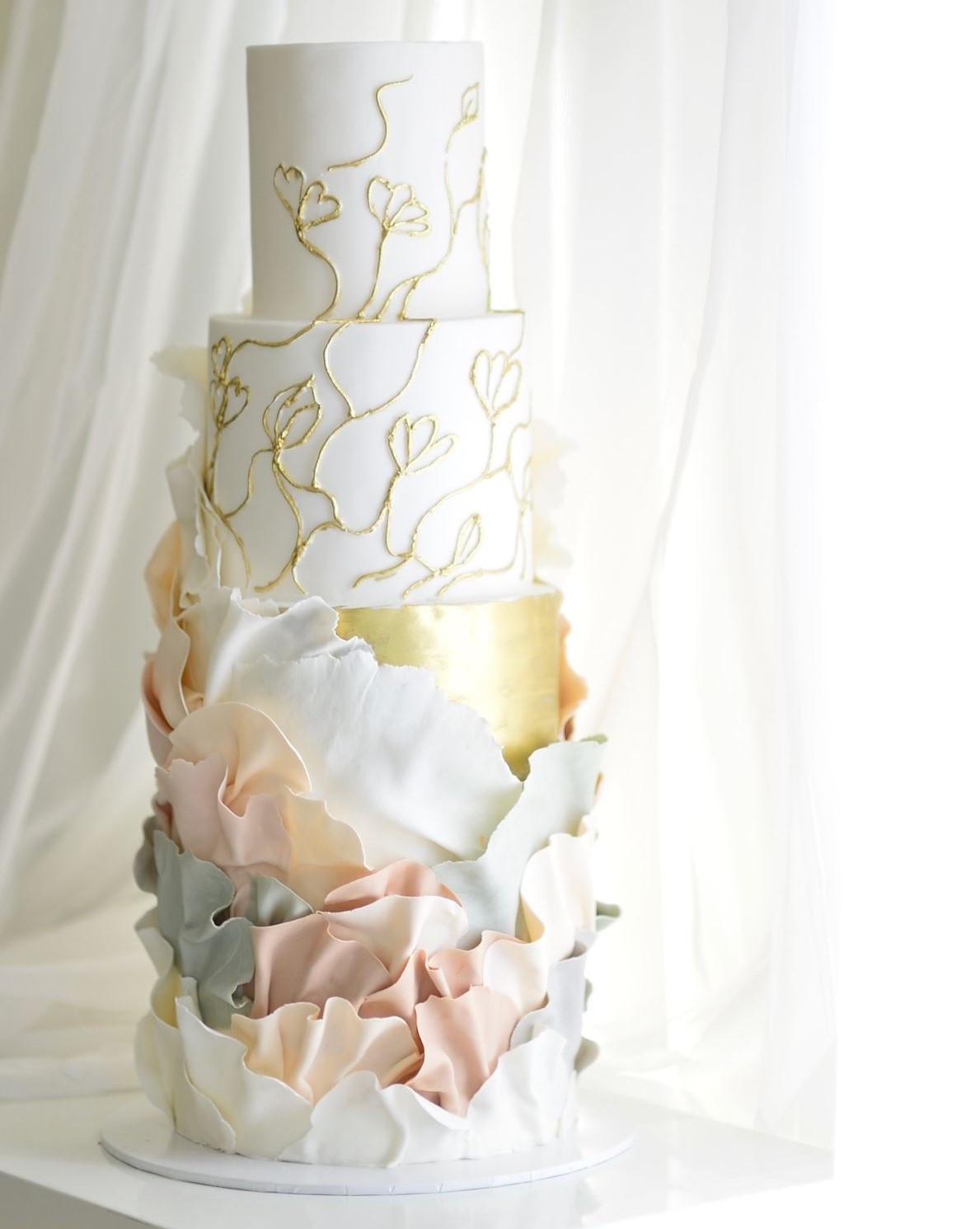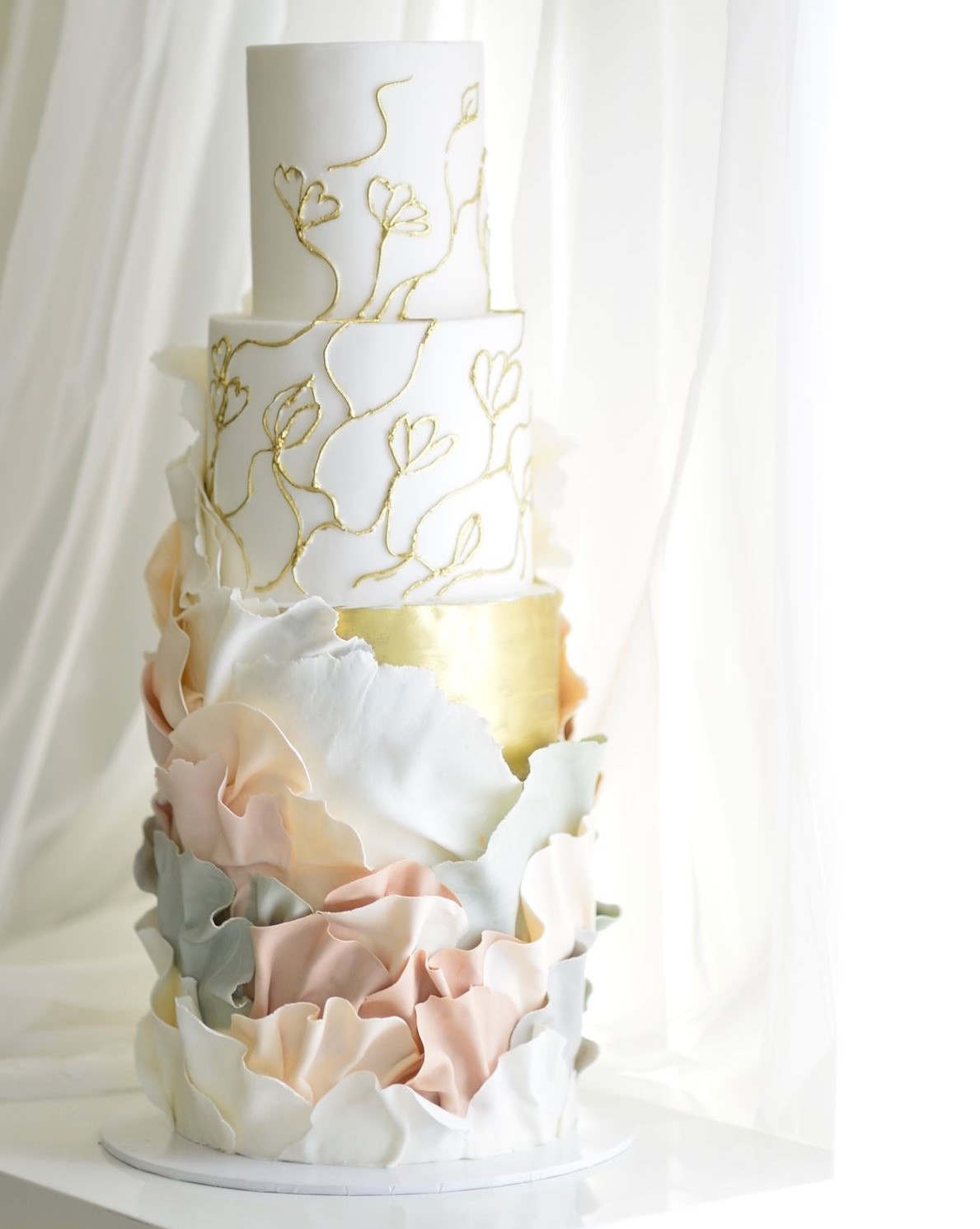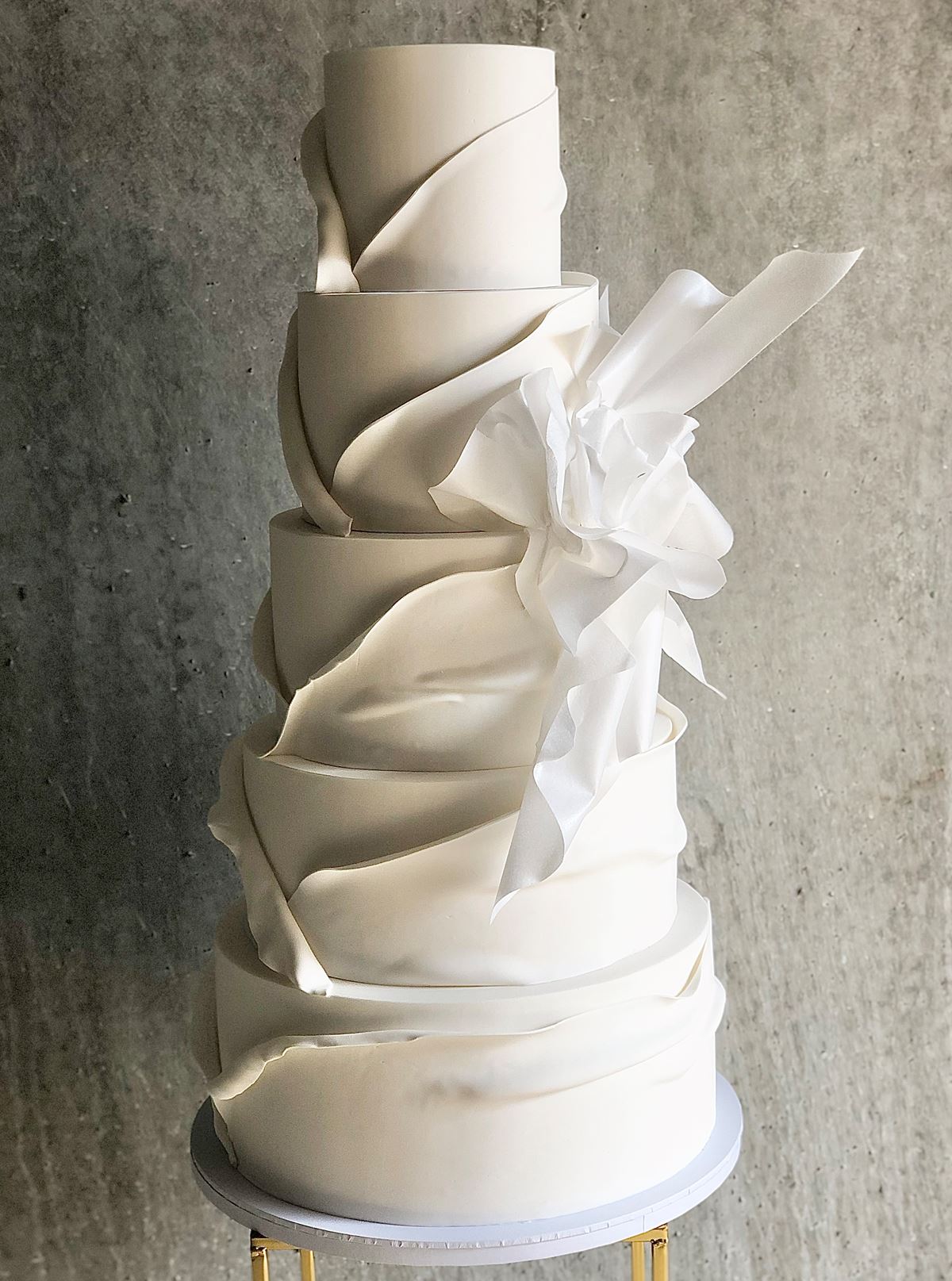 "My favourite wedding cake style at the moment would have to be the use of unassuming, flowing mediums such as fondant, rice paper, wafer paper wraps, waves, and sails. As far as materials go, rice paper and wafer paper are translucent and airy, giving off a natural and effortless expression.

This style requires quite a bit of trust from clients as no two waves/sails/wraps are the same. Generally, I'm seeing a preference for this style in classic colours such as white and ivory, but I also have a few wedding cakes coming up with nude, latte tones that I cannot wait to create." 
---
Retro Frills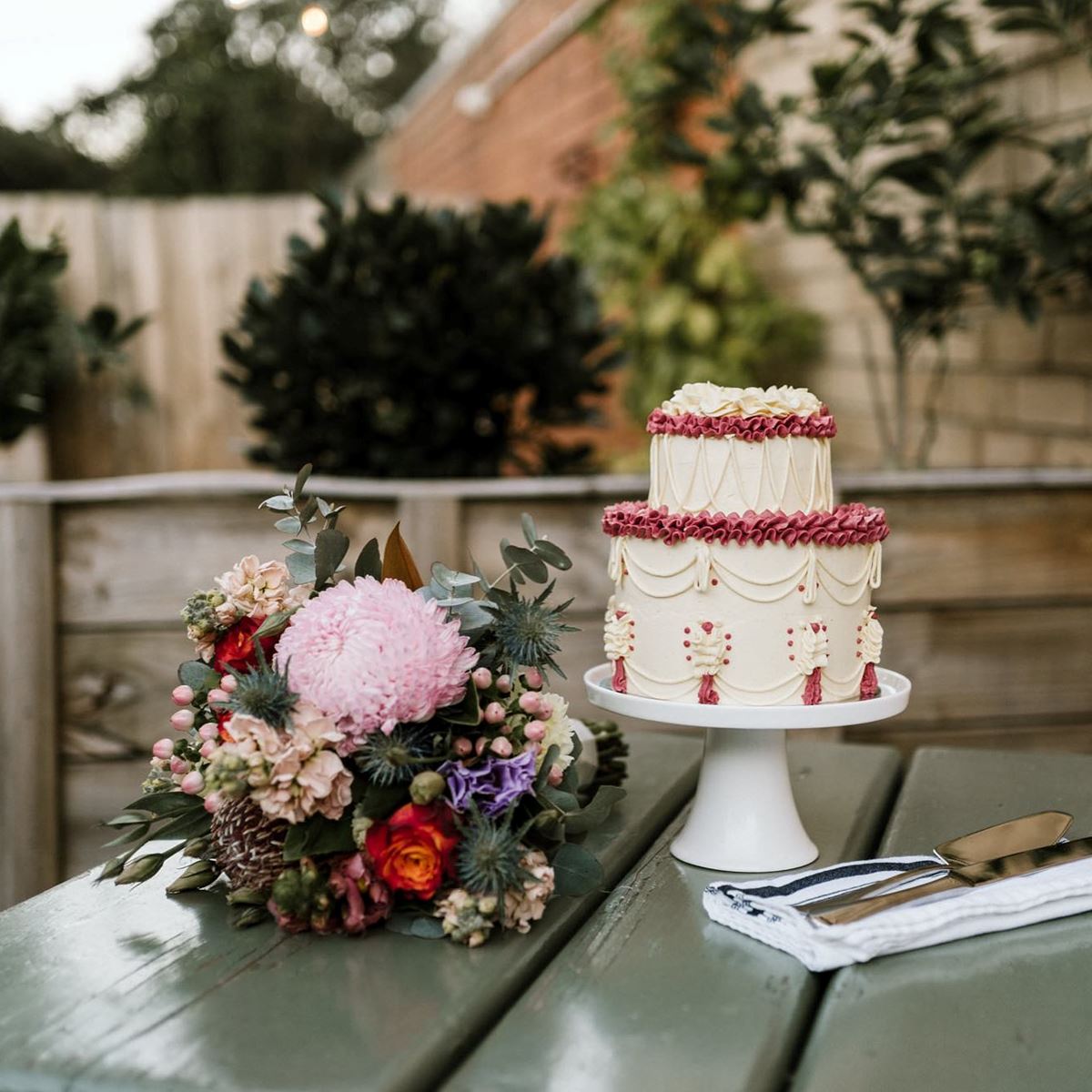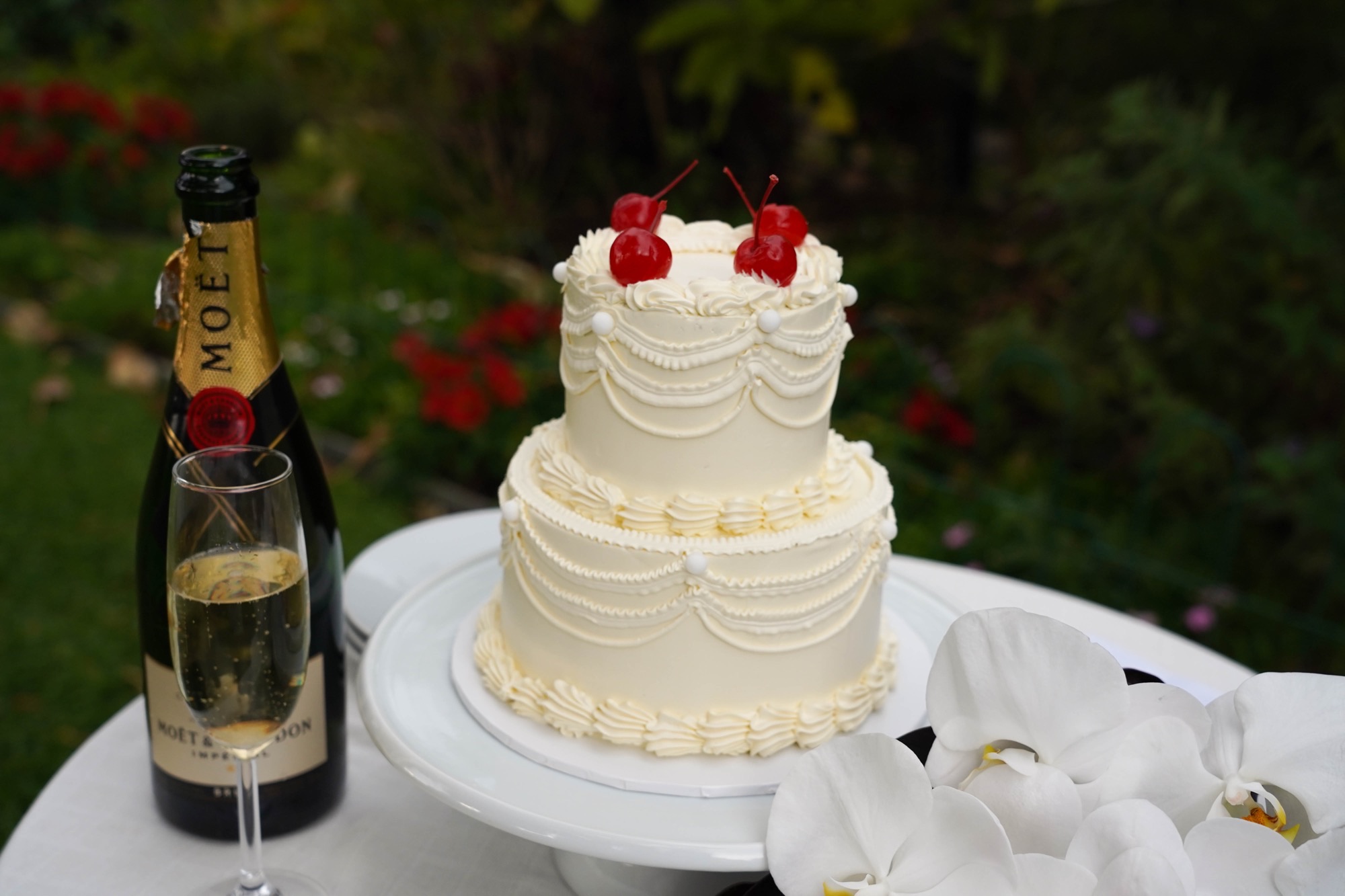 "These gorgeous retro-style wedding cakes are super on-trend at the moment and can be made from petite to grand scales. Think Marie Antoinette and the French Revolution days, with dreamy pastel palettes, frills, and extravagant ruffles, finished with a cherry on top."
---
Palette Knife Painted Flowers
Using palette knives to create a textured paint effect with buttercream has become increasingly popular with couples looking to add a pop of colour and vibrance to their wedding day. The beauty of hand painting flowers on a wedding cake is that the results are beautifully unique every single time. We love the idea of having a few different single-layer cakes painted in different designs!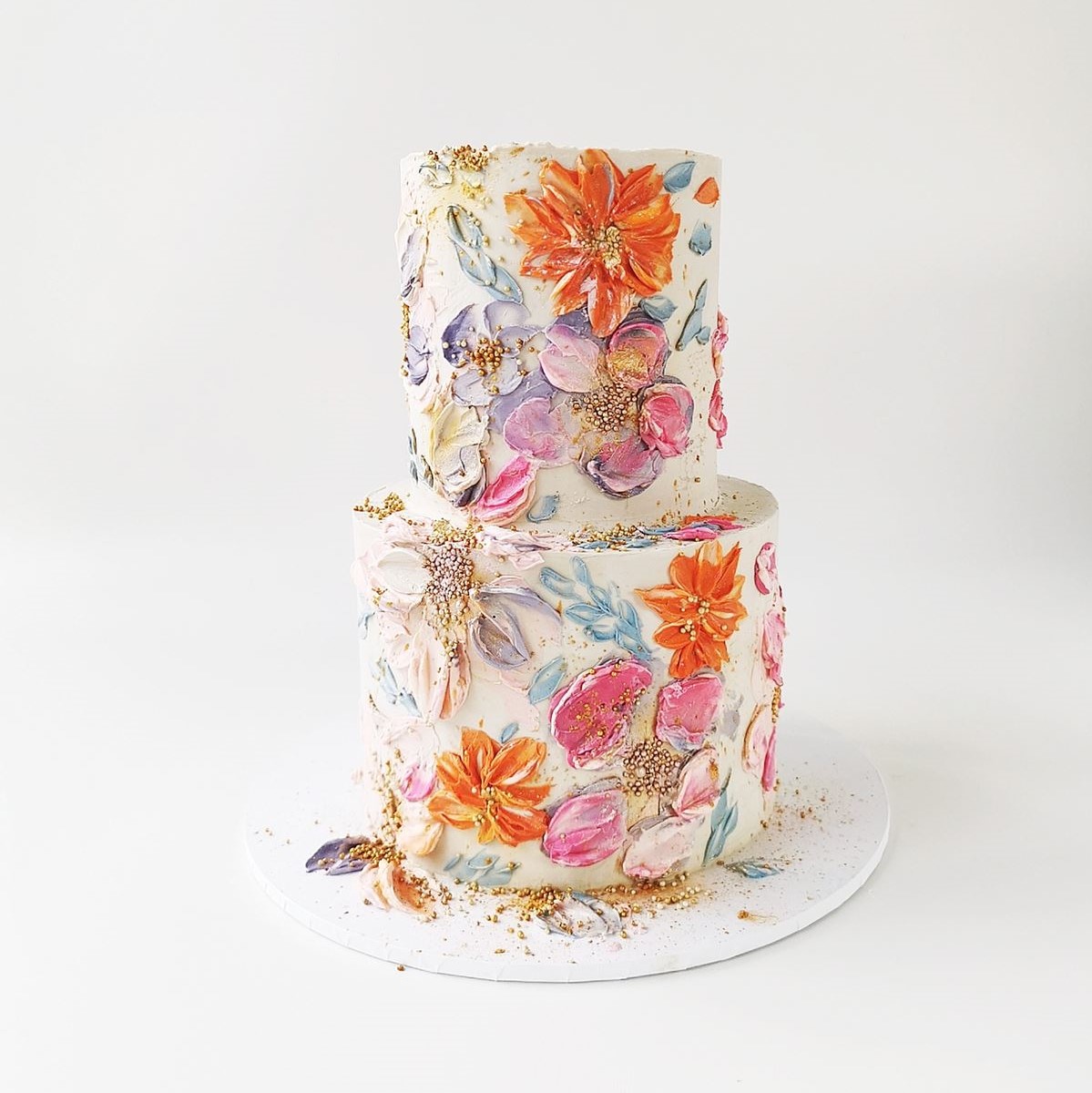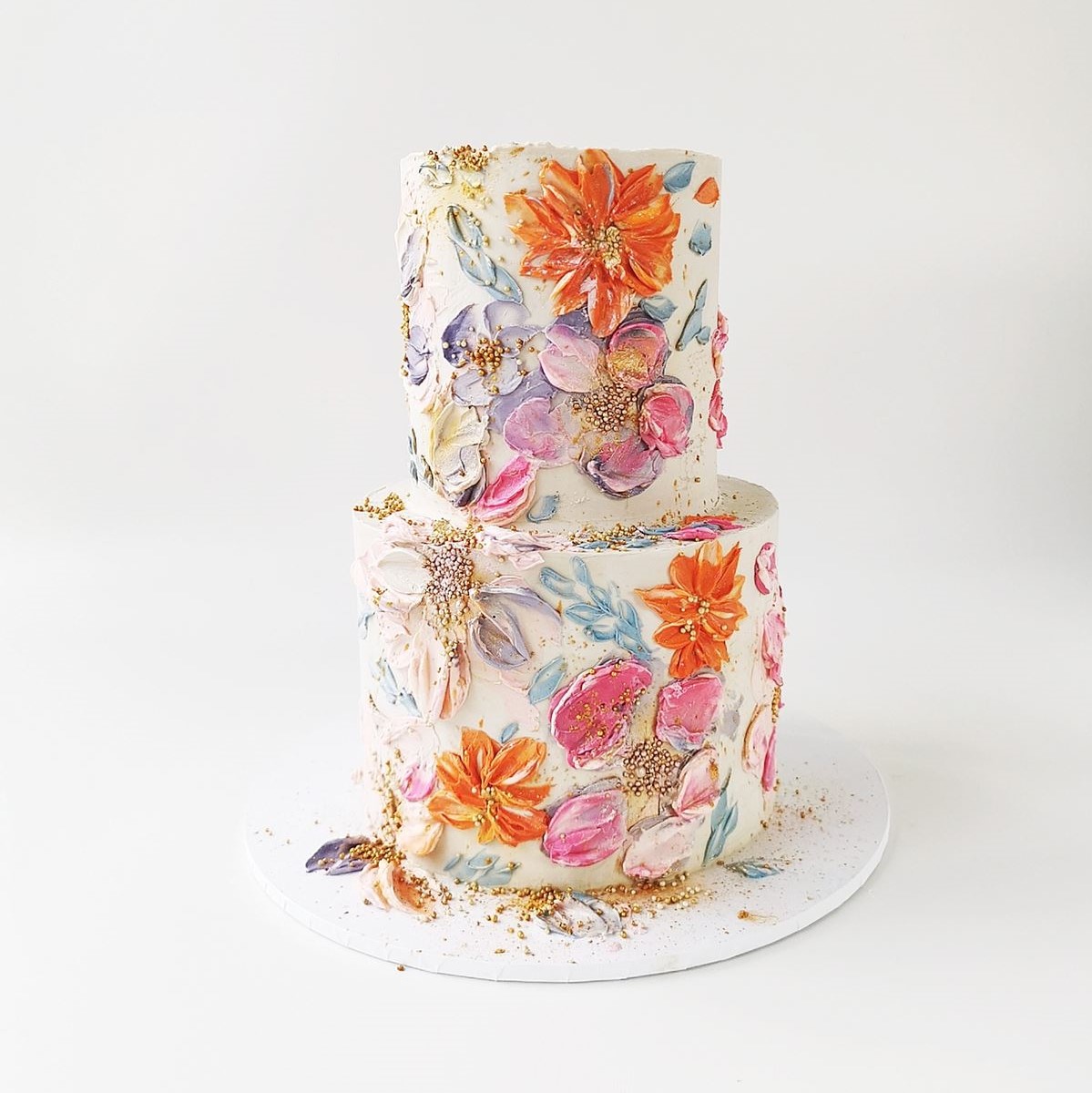 find a cake supplier
---
Rustic Semi-Naked Cakes
Rustic naked wedding cakes are a timeless classic that has stood the test of time. This style of wedding cake is popular with couples looking for a budget-friendly design without compromising on style or taste.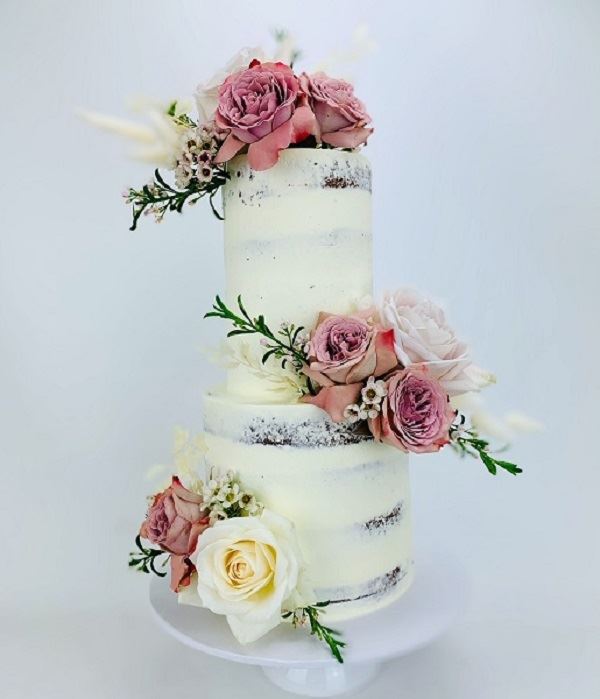 "The semi-naked rustic cake is perfect for any wedding location, from the beach to the vineyard. They can be styled with everything from beautiful fresh florals to delectable edible decorations. Stay on-trend and pair with preserved florals for that beachy boho vibe."
---
Classic Victoria Sponge
The classic Victoria sponge is the absolute perfect cake for any style of wedding. With lashings of vanilla Italian meringue buttercream, lemon curd, and berries teamed with a super fluffy sponge, what's not to love!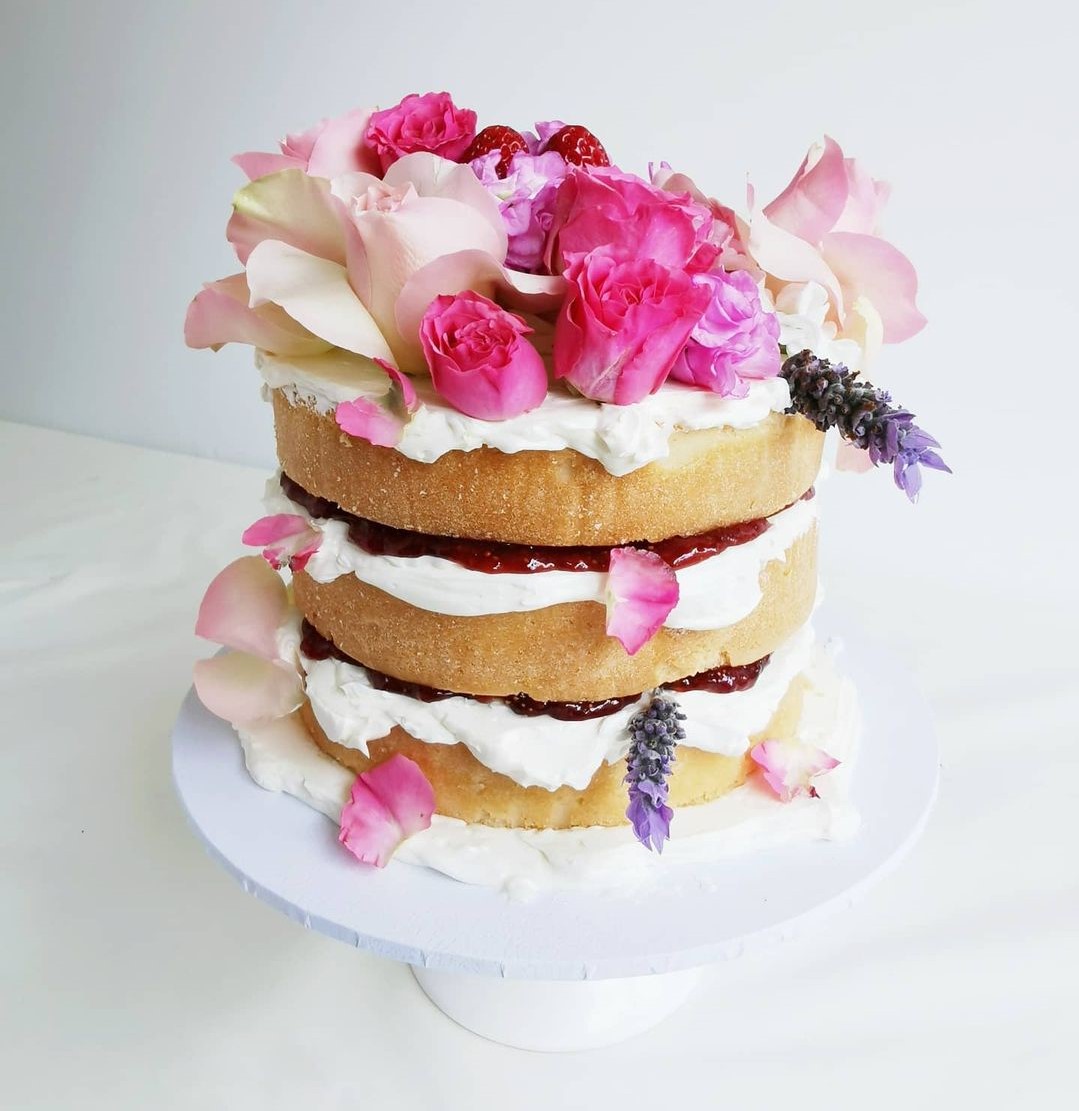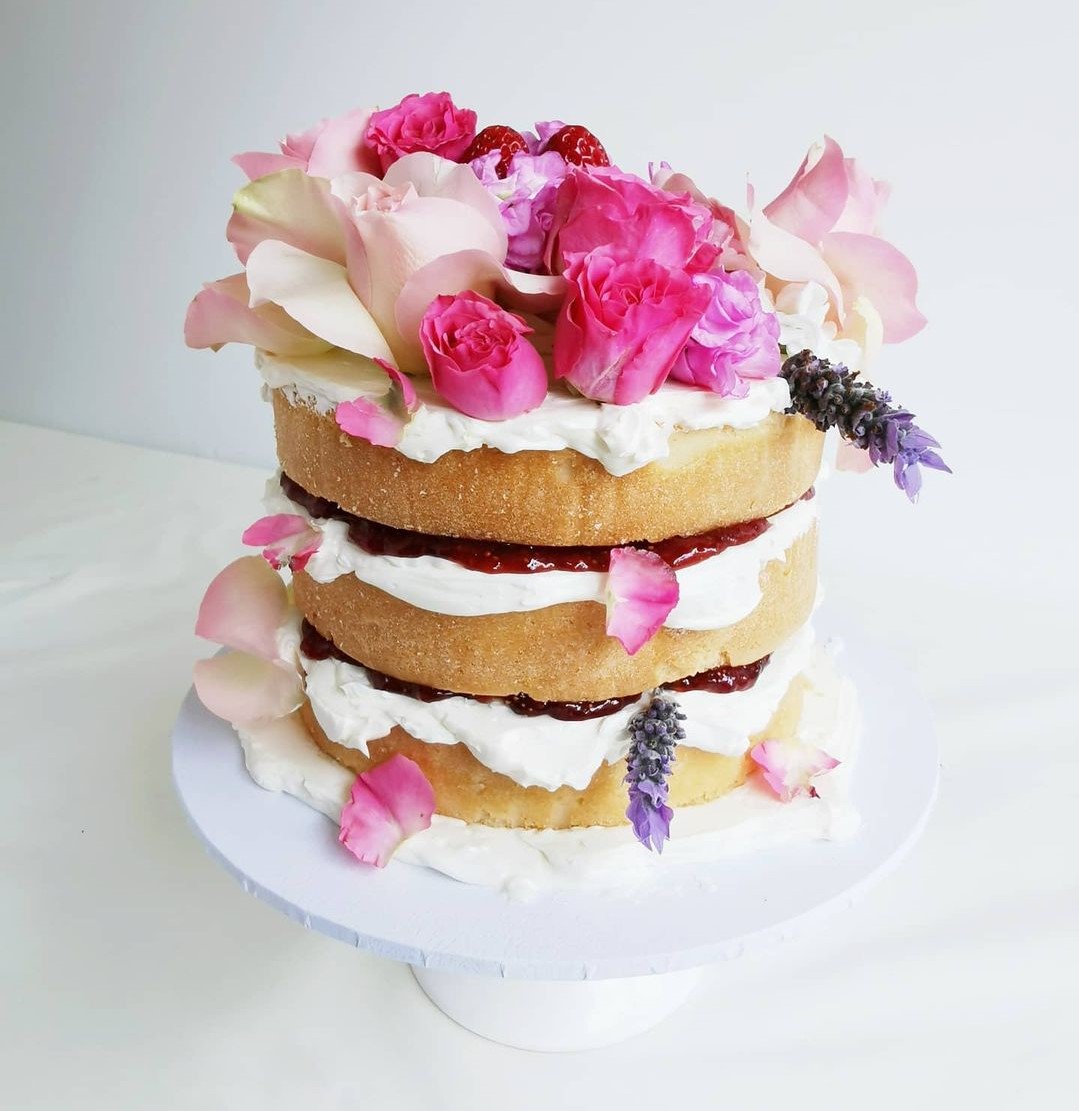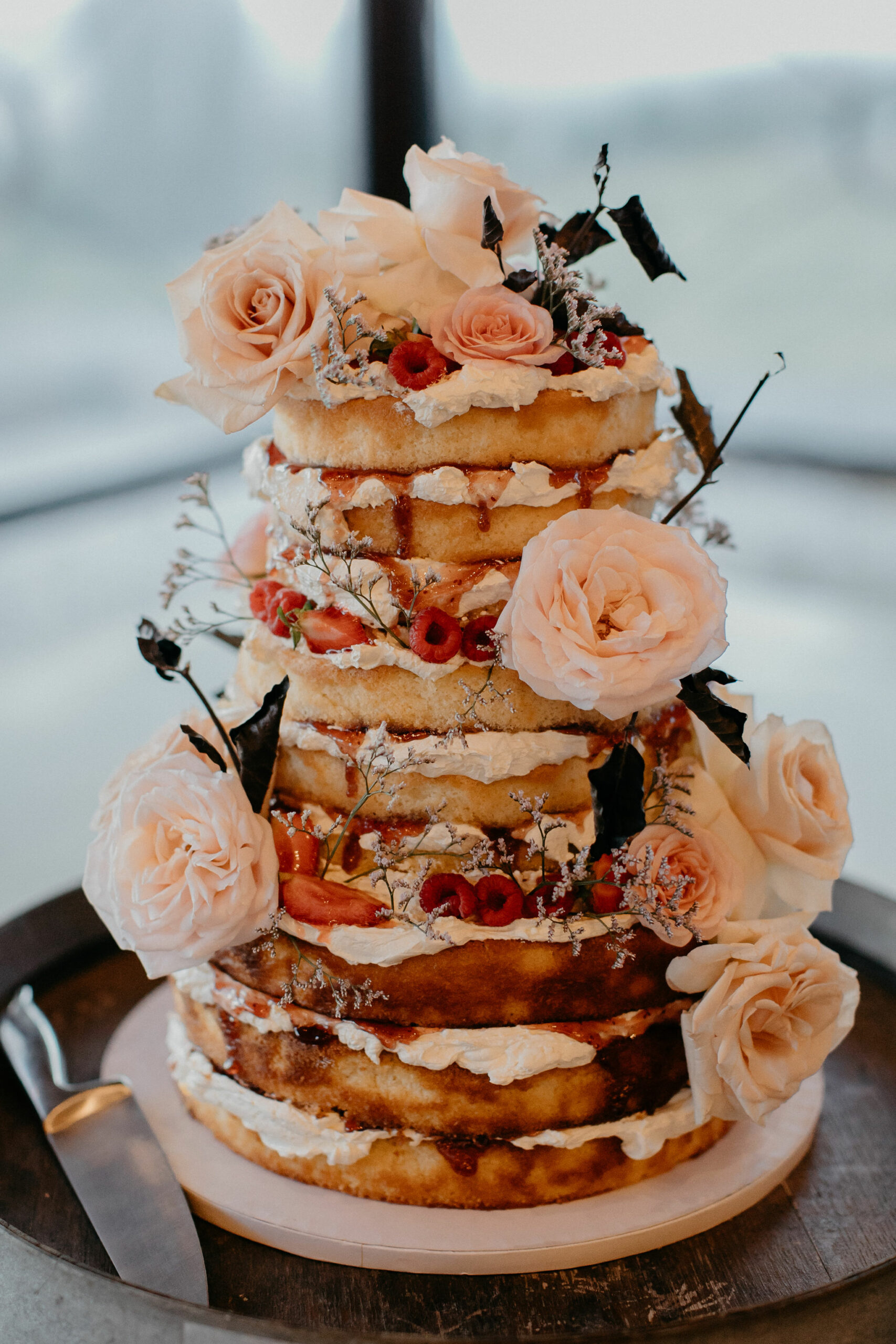 "The Victoria sponge can be dressed up with more classic florals or made fun with a different variety of seasonal fruits and pops of vibrant colours. It looks fab as a two or three-tiered cake but can also be used on its own to accompany a dessert table. It's a real show stopper!"
---
Elevated Wedding Cakes
Another style we're loving at the moment is wedding cakes with elevations. A versatile addition to wedding cakes, the elevations act as dividers between tiers and can be dressed with gold/silver leaf or dreamy florals.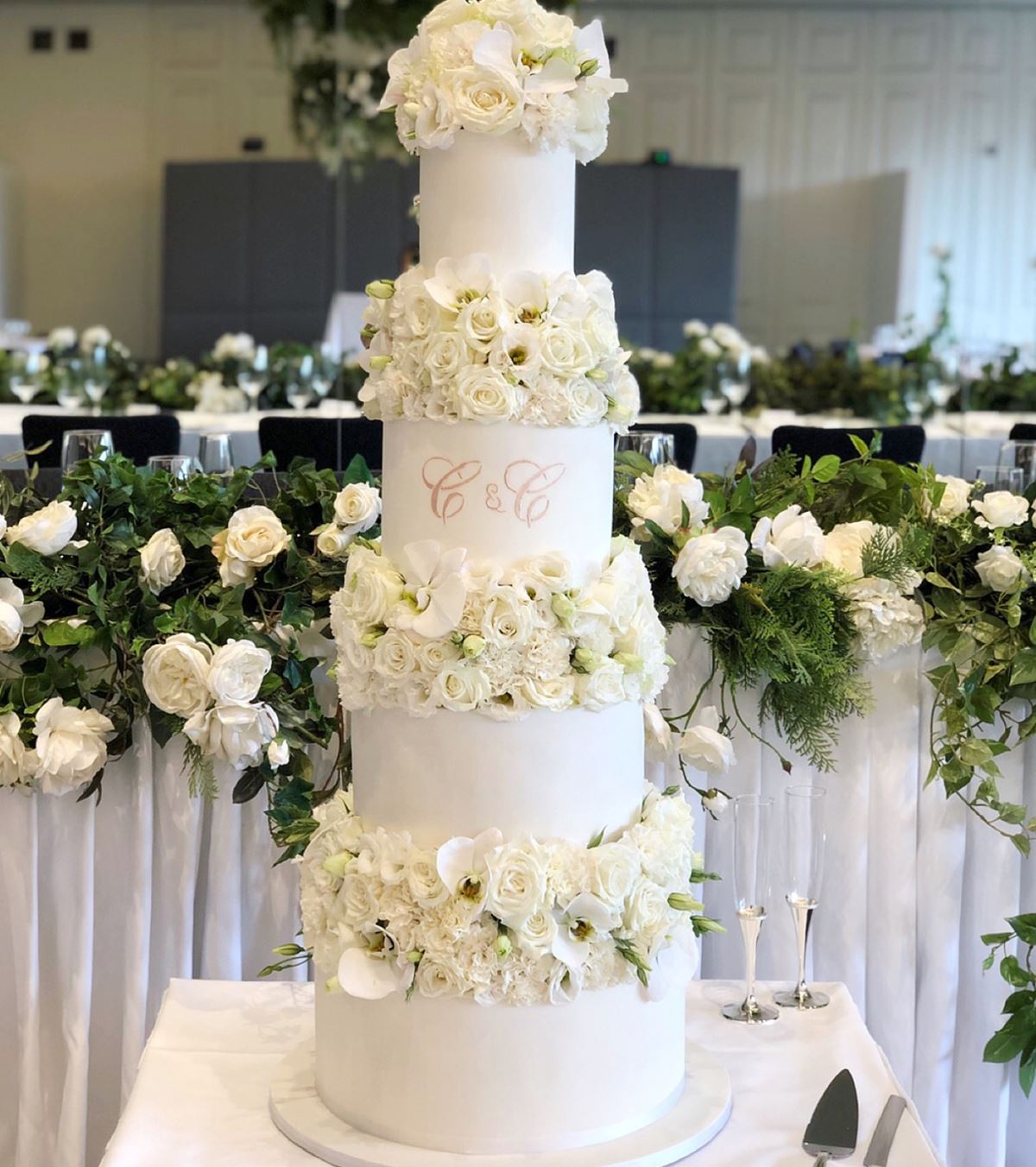 "I love how the elevations can work as the exclusive eye-catching feature on the cake or simply for the addition of some extra height and originality."
---
Hand-Painted Buttercream
Similar to the palette knife flower technique, this gorgeous wedding cake trend is perfect if you're looking to incorporate a splash of colour into your wedding cake and stand out from the crowd.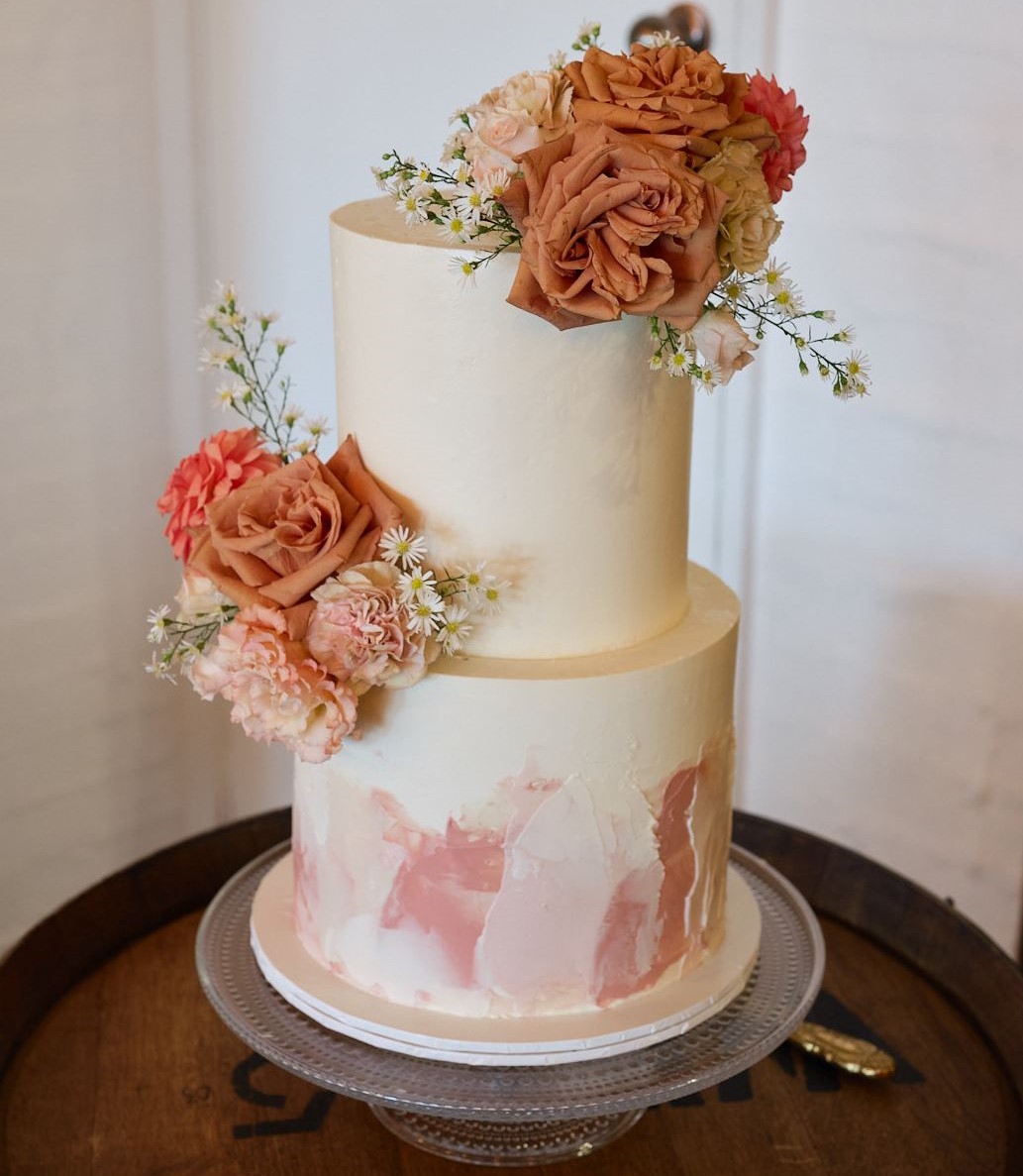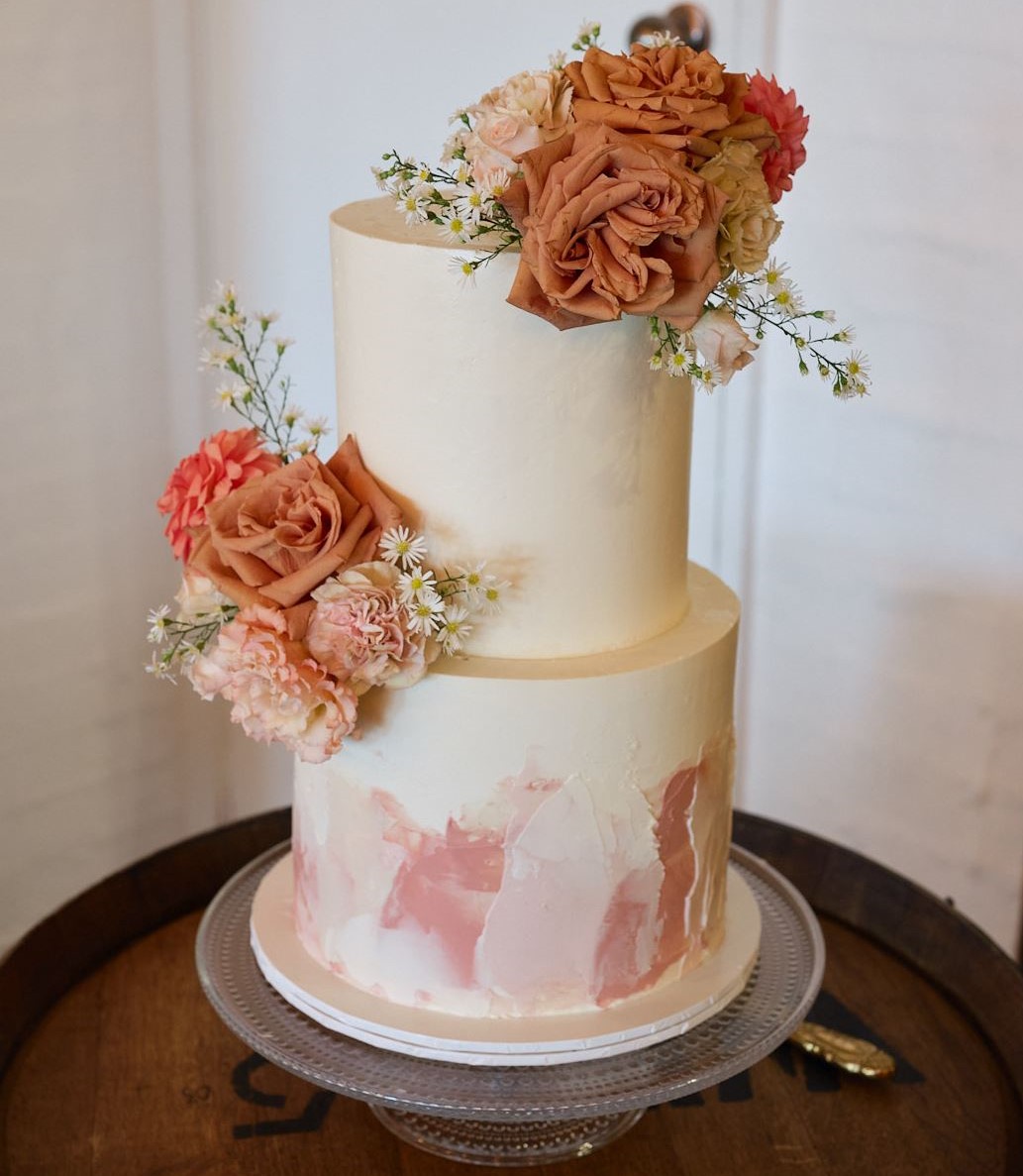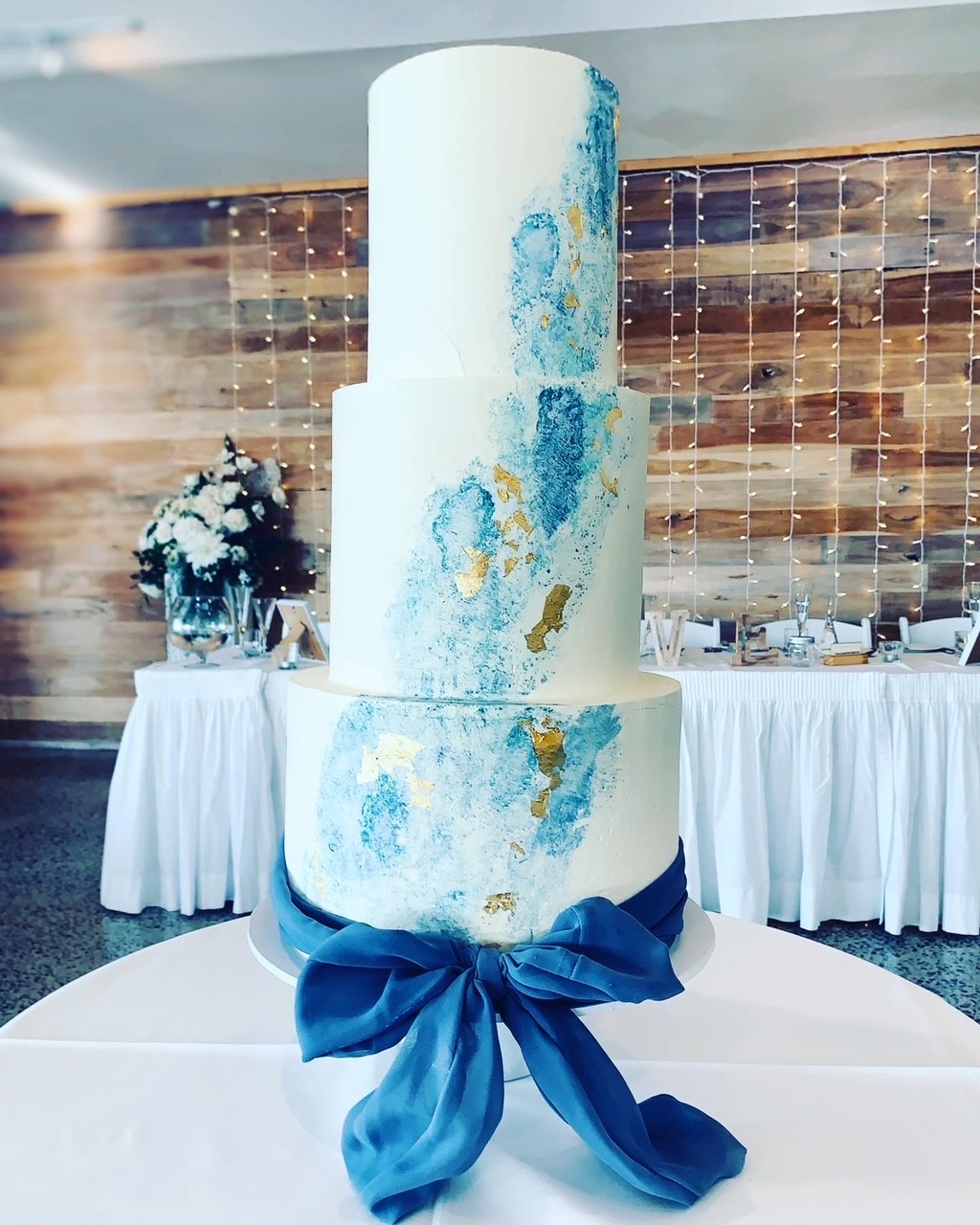 "Each cake is incredibly unique and meticulously hand-painted with a mix of techniques, resulting in a beautiful piece of art for your wedding day. Style with matching florals or just let the artwork shine all on its own."
---
browse cake suppliers
---