Your wedding cake isn't just something delicious to eat on the day, but more and more it's becoming part of your wedding aesthetic as well.
You want a cake that can bring your theme or colour scheme to life and tastes great while doing it!
When it comes to looking for your wedding cake it's important to look at this separate to your decoration or styling budget and look at it as a standalone cost. Your cake can factor into dessert for your guests as well as a decorative centrepiece so it blurs the lines between catering and decoration. Which can make it hard to determine a budget.
So how much does a wedding cake cost? We've taken a look at what couples have done in the past to give you an idea of what's appropriate to spend as well as what size you could consider for your big day.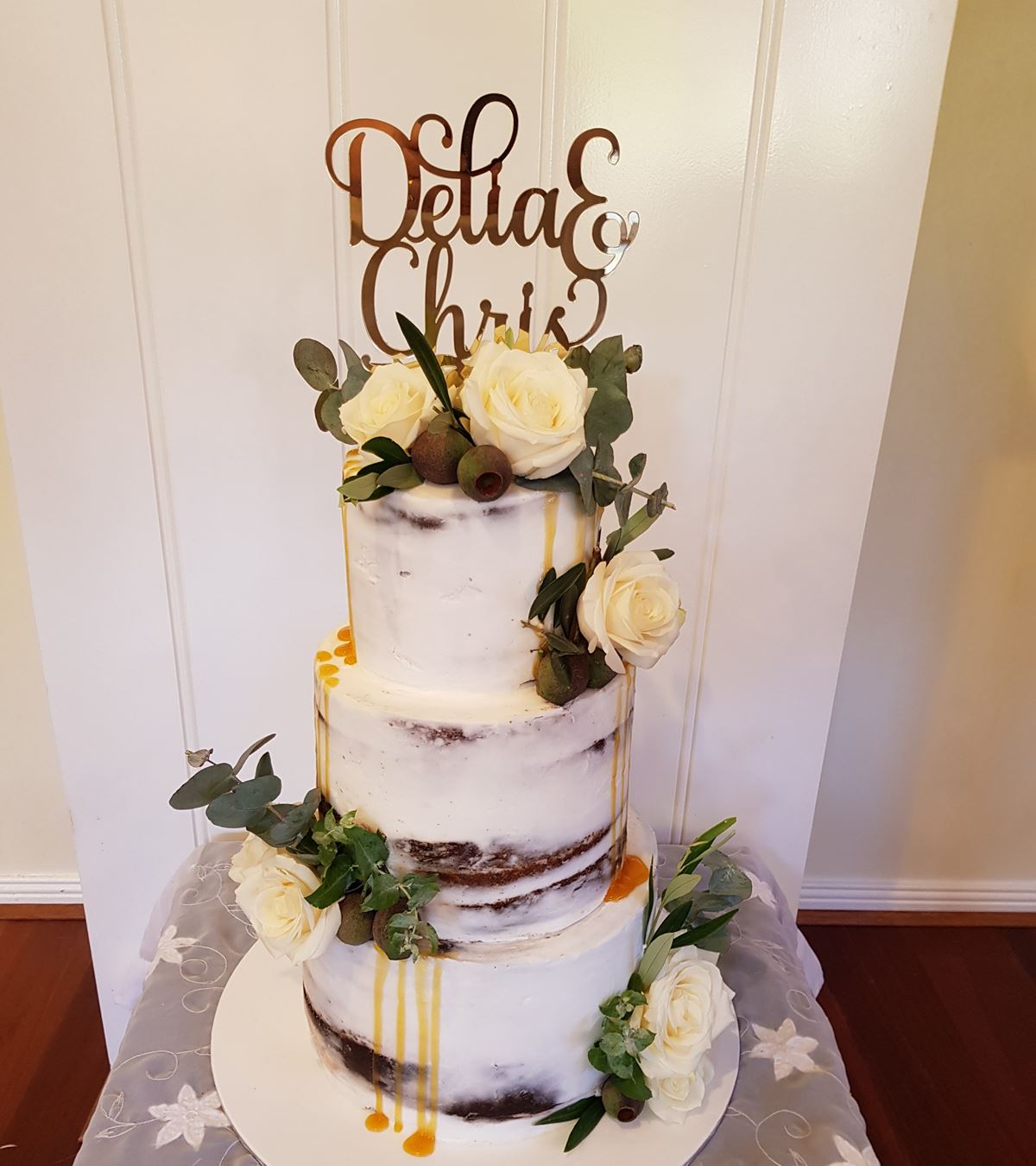 What's the average cost of a wedding cake?
Wedding cakes can vary in price depending on cake size, serving sizes, and what decorations are included in the design. Will you be serving coffee sized portions or serving your cake for dessert? How many guests do you need to serve? Are you having a topper or do you want fresh flowers in your decorations as well? Before deciding how much to spend on your cake consider what is included in that cost.
The average wedding cake around Australia costs $537. Couples in Western Australia and Victoria can expect to pay a bit above average for a cake. Those in other states will come in below average with couples in the Northern Territory spending the least amount on their wedding cake.
Victoria – $553
New South Wales – $533
Queensland – $511
South Australia – $467
Western Australia – $581
Australian Capital Territory – $461
Tasmania – $498
Northern Territory – $429
Don't forget to factor delivery in with your cake cost as well. It may be tempting to save costs by having someone pick it up yourself but many suppliers don't actually allow this. Don't run the risk and pay the extra for delivery, you won't regret it!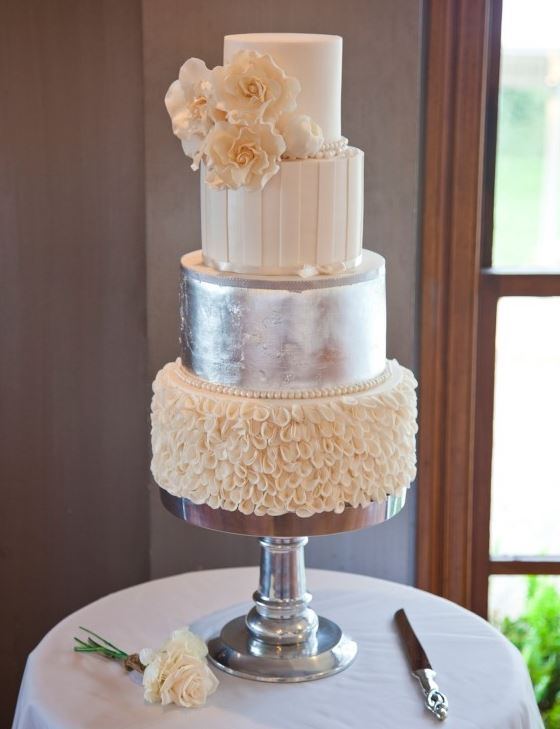 How many tiers should my cake have?
The number of tiers your cake should have comes down to how many serves of cake you want as well as your wedding aesthetic.
Double barrelled cakes have become extremely popular and may appear as though there is only one tier due to the stacked cake effect. Tiered cakes on top of these double barrels are also very popular. With a double barrelled cake you have more cake involved and are therefore able to serve more couples, but bear in mind that a taller tier may cost you a bit extra.
To give you an idea of what you might want, 48% of all couples choose to have a 3-tiered wedding cake. 31% then opt for 2-tiers, 12% for 4-tiers, and just 9% of couples have a single tiered cake.
Wedding cakes can also be served with different size portions in mind. Consider whether you are serving your cake as dessert or as a side to coffee. Coffee cake portions are smaller so could leave your guests wanting more if you are serving these as dessert. But it could also be a really good way to make a smaller cake get around to more guests.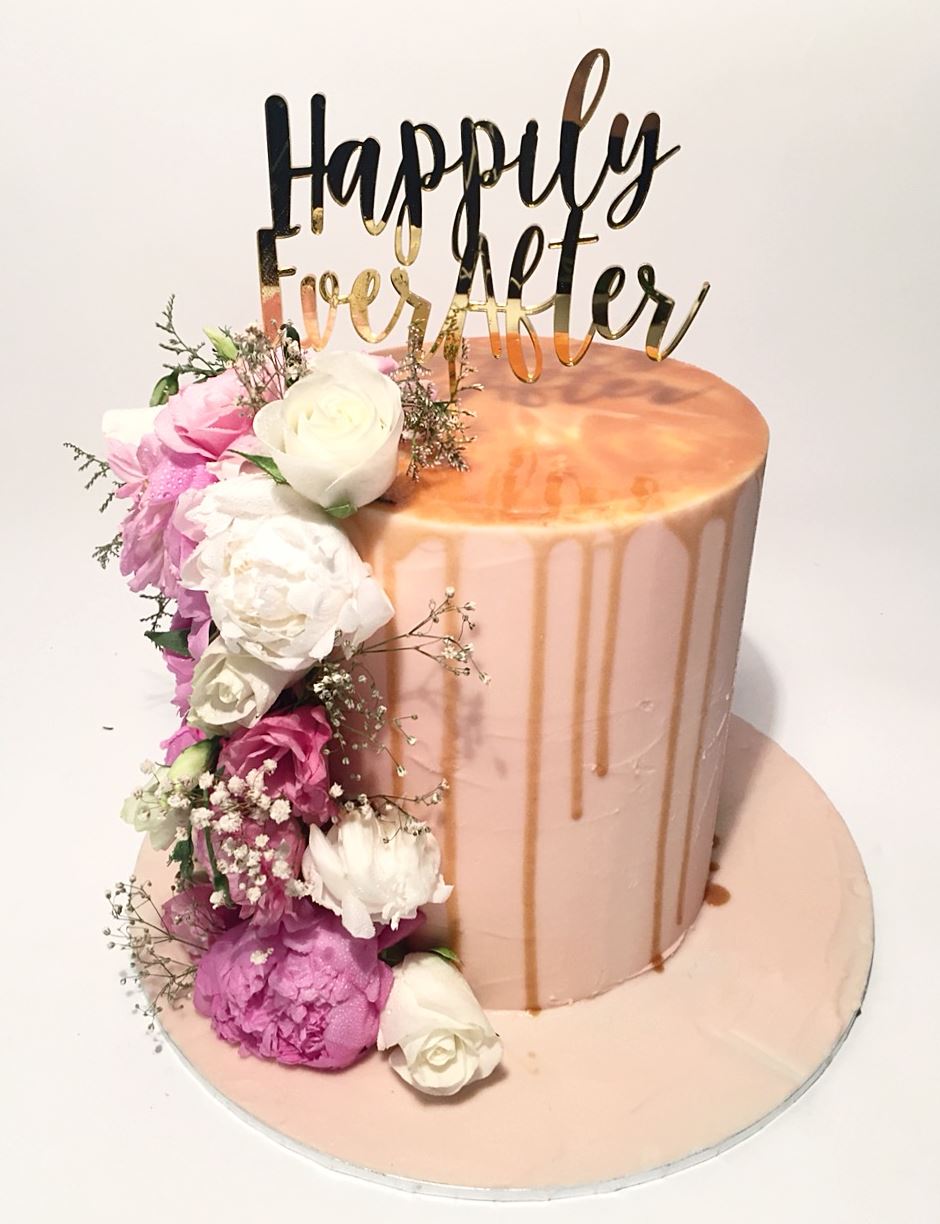 What is a 'sheet' cake?
If you need more cake but don't want to ruin the aesthetic of your cake design you may opt for a sheet cake. A sheet cake is a single layered rectangular cake that your baker can create for you in the same flavour or flavours as your decorative cake.
This can be hidden away in the kitchen and cut up only when cake is served. It means that you can have more cake for your day while saving on the size and decorations of what you actually want on show.
This is a great option for weddings with a lot of guests and could be an option to help you save on your budget by having a smaller decorative cake. Chat with your cake supplier about what is more suitable for your wedding as well as your venue about what facilities they have for cake storage in the kitchen.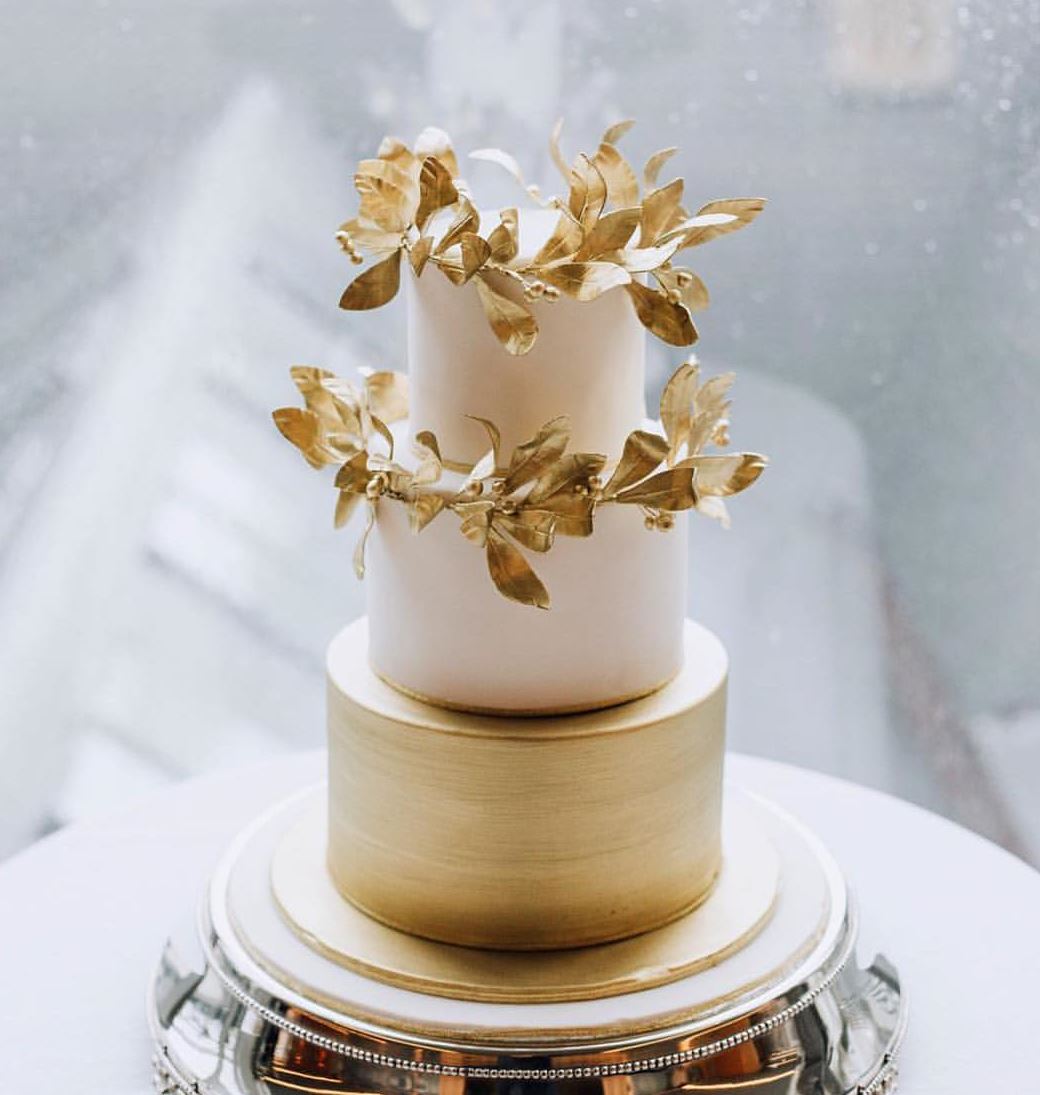 What flavours and trends are popular?
5% of couples have a fruit cake for their wedding despite it being the traditional flavour for wedding cakes in the past. 69% of couples are instead opting for a mud cake in a chocolate or vanilla flavour.
21% of couples opt for other flavours such as lemon or raspberry. 5% have a flourless or gluten-free cake. We're seeing a rise in mixed flavoured cakes with combinations like raspberry and champagne definitely getting us in the mood for a cake tasting.
Naked cakes and rough icing are still very popular with couples stylistically. Rustic, vintage and bohemian themes will be well suited to these cake designs. White and mixed metallic cake designs that add that luxe factor come in on the other side of the wedding spectrum. We're seeing more of these in traditional, elegant and modern weddings.
We're also seeing couples who don't like sweets go for a cheese cake for their wedding. We are 100% on board with this trend!
What to look for in a cake supplier
70% of couples will book a cake supplier for their wedding day. These couples are impressed when a baker can work with the stylist or decorator to coordinate the cake decorations with other areas of the wedding.
Couples in the past have also favoured having a variety of flavours to choose from as well as having different flavours for different tiers.
Check reviews for cake suppliers to look out for whether couples have had any issues in the past. Not providing a cake tasting before purchase is one flag to look out for. Having a different flavour or different decorations without consulting the couple are also things to look out for.