Wedding music is such a great addition to your big day. Your theme and style might make everything look amazing, but your wedding music is what makes it all FEEL. The right music and vibe will give your wedding a great atmosphere and leave you with the best memories of dancing the night away.
There are a few different options when it comes to picking the right wedding music for your day. Should you hire a killer DJ? A wicked live band? Or are you looking for a soloist or duo to make an impression?
To help you decide on what style of music you want it's good to know how it all fits into your budget. We've taken a look at what couples are spending on their wedding music in 2020 to give you an idea of what you can budget to keep your good vibes going all night long.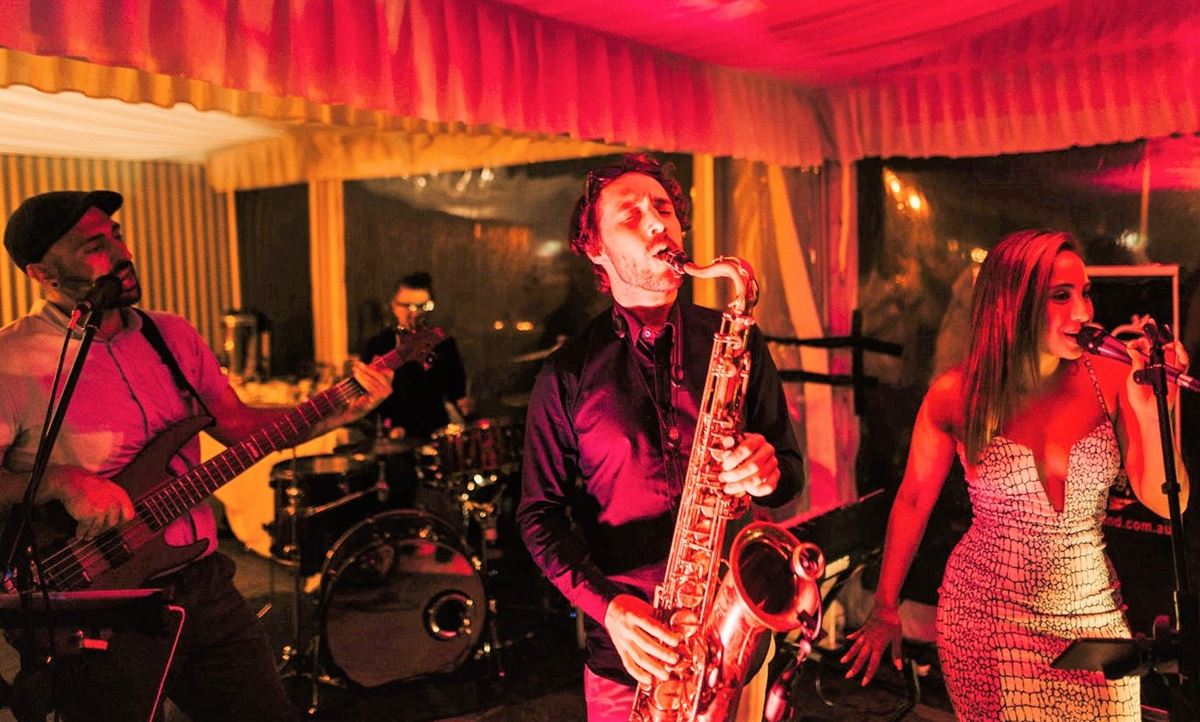 How much does wedding music cost?
The amount you'll spend on your wedding music will depend on what services you hire for your day. Think about the number of people involved in what you want. For example, a wedding DJ is a solo artist compared to an acoustic duo, or a four, six or even ten-piece band.
Generally, the average couple will spend $1,693 on their wedding music around Australia. Those in New South Wales, Victoria and the ACT can expect to spend a little over the national average, with those in other states coming in below average.
Here's where you can start your budget depending on what state you're in.
Victoria – $1,738
New South Wales – $1,888
Queensland – $1,475
South Australia – $1,325
Western Australia – $1,483
Australian Capital Territory – $1,821
Tasmania – $1,281
Couples in the Northern Territory should use the average national spend as a guide for setting up your music budget.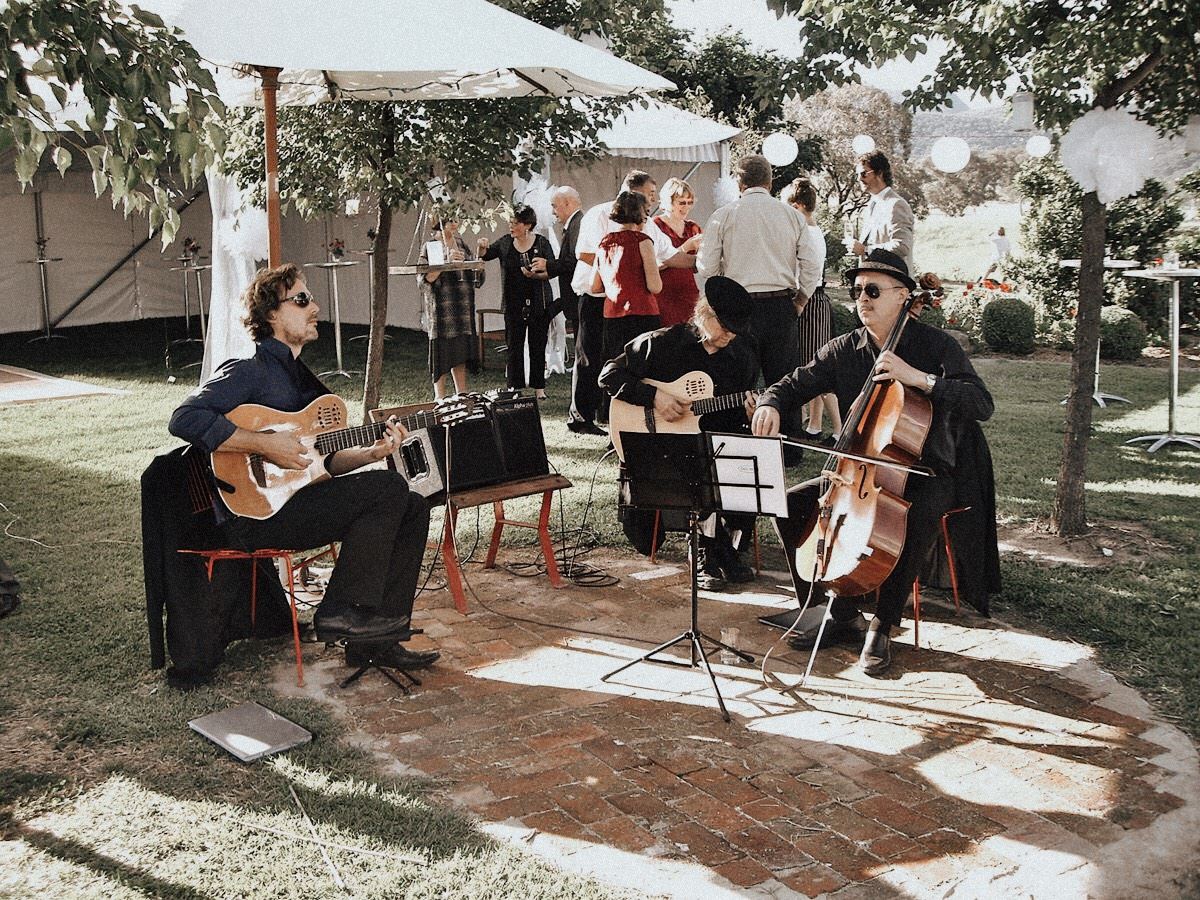 Should I hire a band or a DJ?
As we've already mentioned, the type of music supplier you hire for your day will determine how much you should spend. But what about determining what sort of a vibe you want for your big day?
The first thing you want to do is research the difference between a wedding band and a DJ to make a decision you'll be happy with, rather than just something that fits into your budget.
As a guide, 48% of couples will hire a DJ while another 35% will hire a band. And another 17% of couples hire both!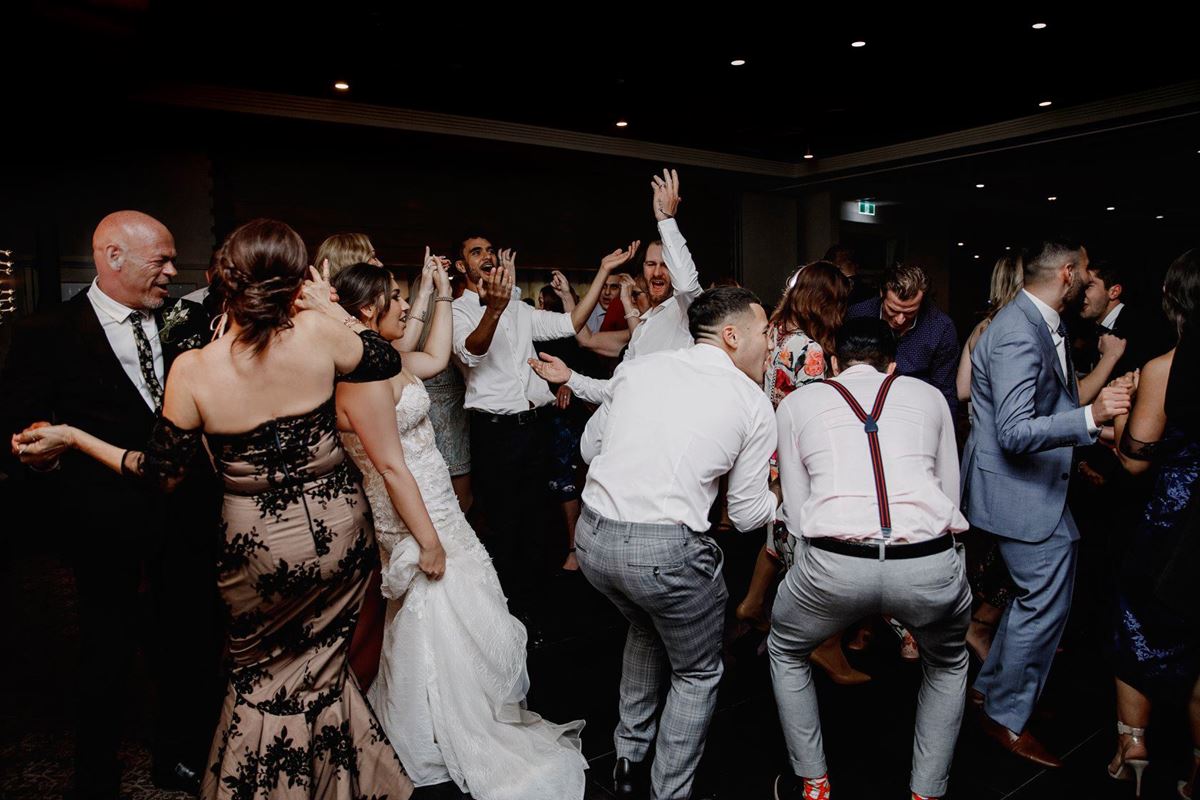 What style of music should I play at my wedding?
It's the responsibility of your band, duo or DJ to help keep the vibes going at your wedding and make sure the dancefloor is packed when it's time to party.
They'll be able to read the audience and see what music is working well. They also have previous experience to know what works with a diverse crowd. After all, you want to make sure that you find something that's going to get everyone up and dancing!
A mix of popular new music with a few older classics thrown will go down well with most crowds. Just be sure to let your band or DJ know if you have any songs on your 'do not play' list!
If you're looking for music to play during your official proceedings then 'Can't Help Falling In Love' is a sure way to go. It's the most popular song of 2020 with variations by Elvis Presley, Kina Grannis and Haley Reinhart all being used at weddings this year.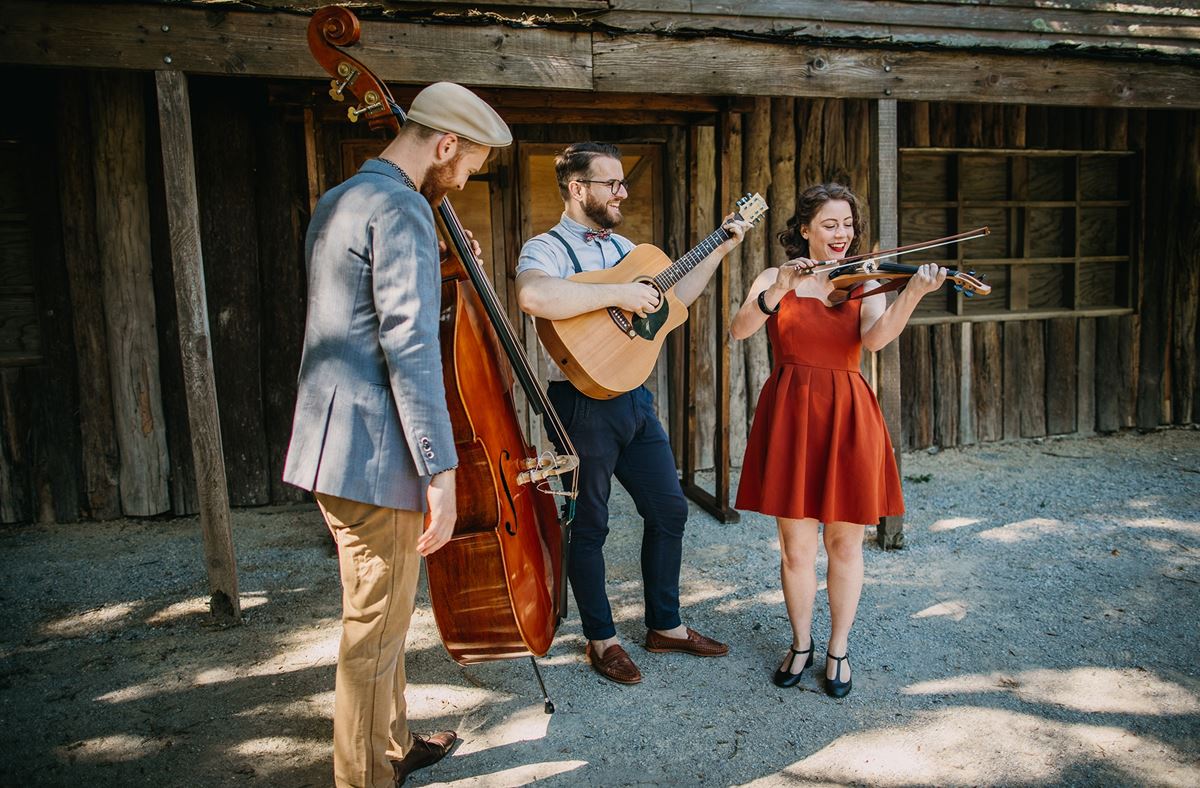 What to look for in a good music supplier
It's hard to know what to look for in a supplier when you might not have ever booked a band, DJ or duo before. We took some notes from previous couples to see what they value in suppliers, and what to watch out for.
Couples love having a professional supplier who can actually offer advice on the flow of music and their formalities. This is such a big part of how your night runs and can be the difference between a reception that feels like it's stopping and starting, or a party that feels like it flows on.
Couples also like it when their suppliers can offer music options for both the ceremony and reception. If you're making a statement with your reception music, then it makes sense to add this into the ceremony. The majority of couples say their ceremony is the most important part of their wedding. We're not surprised they're making their big ceremonies standout with quality musical features.
Another plus is when your musician can also double as a DJ. This could be a great option for having an acoustic ceremony touch with a party feel at the reception.
Couples feel their suppliers could improve when it comes to how animated a DJ or MC is and the timing of important songs. Couples also want to make sure the package they are given matches what has been agreed upon before the big day.
Make sure you read plenty of reviews to see what previous couples say about wedding music suppliers.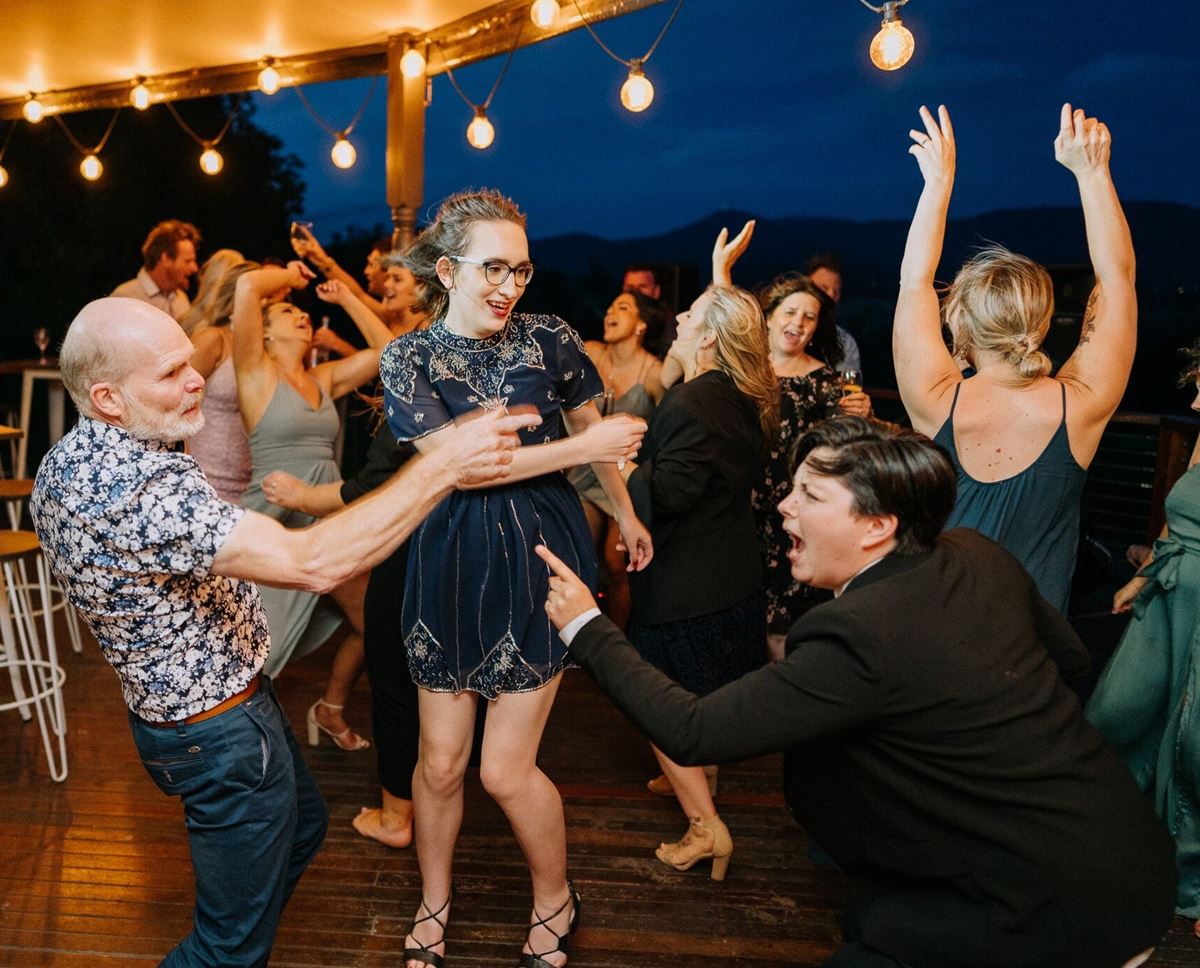 Why should I hire someone rather than do it myself?
91% of all couples in Australia will hire a professional wedding music supplier for their wedding day. This is a massive majority and shows that couples value having someone to manage that service for them. It not only takes time off you before the big day, but it also means you're not having to worry about it ON the day.
A major benefit of hiring a professional is that all the equipment is brought to you. You're guaranteed to get good quality sound at the right level. Professionals will also vibe with your audience so you know there's no need to skip certain songs.
If you're on a budget chat with your music supplier about what services they can offer. They might be able to offer additional services like MCing or photo booths that can save you money in the long run.
The music at your wedding will help set that atmosphere that your guests will remember for years to come. So whatever it is, make sure you take the time out to enjoy it yourself!