Want to mesmerise your guests with your wedding entertainment? From lively interactive bands and soulful acoustic duos to stand-up comics and magicians, the possibilities are endless!
If you want to absolutely nail your wedding entertainment and leave your guests speechless, there are plenty of creative and exciting ways to do so! Think captivating saxophonists roaming the dancefloor, surprise singers serenading you as you dine, and spectacular magicians wowing your guests before the ceremony.
Whether you're planning an intimate, ambient occasion with your nearest and dearest or an extravagant, vibrant affair, there are several ways to add some extra magic and spark to your wedding day that your guests will LOVE!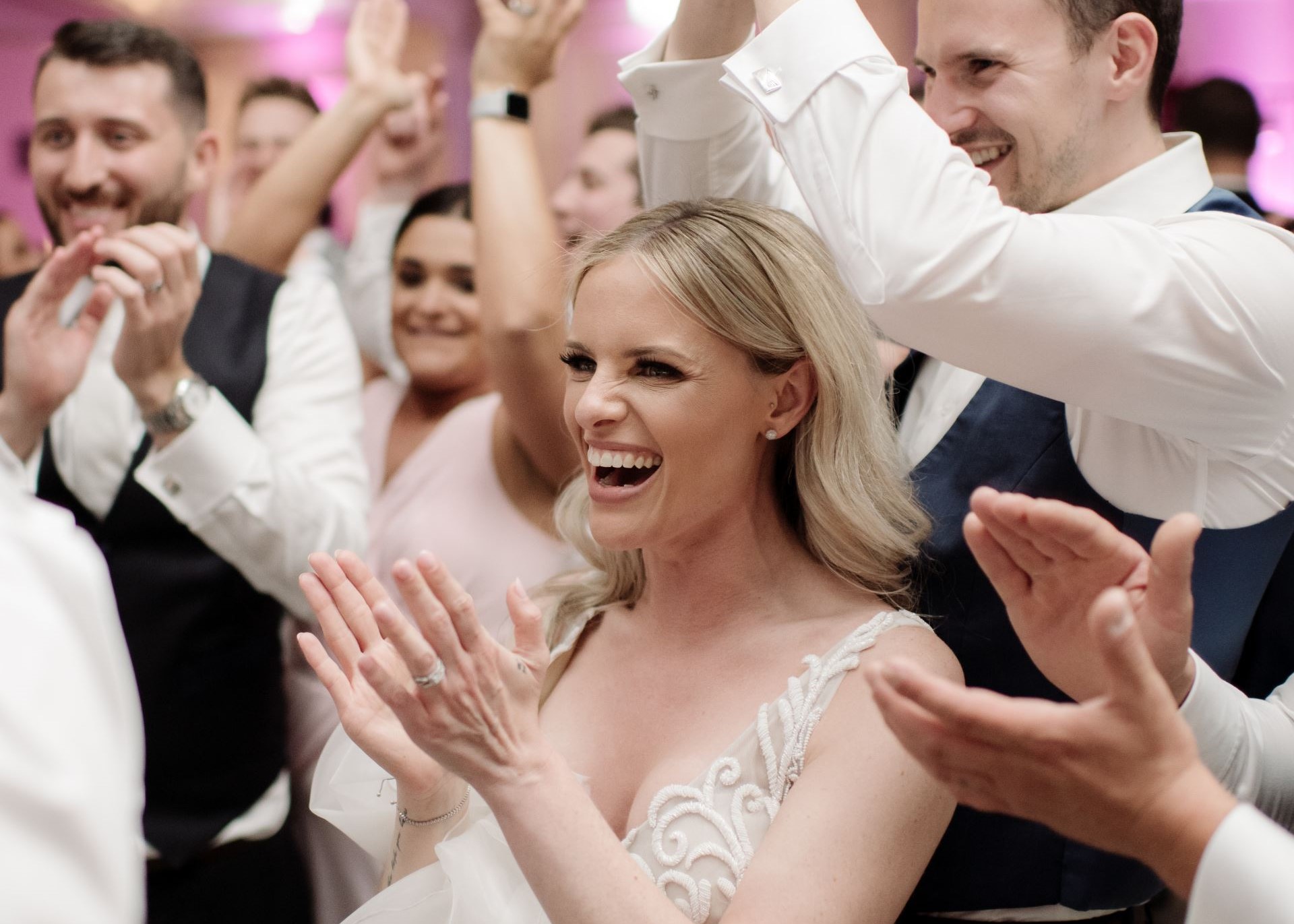 browse musicians
Here are twelve ways to take your wedding entertainment to the next level and create an unforgettable day your guests will rave about for years to come:
1. Hire all-in-one hybrid artists
If you're struggling to choose between a live ensemble or a DJ, why not have both? All-in-one artists have become increasingly popular — whether a DJ band hybrid or acoustic soloist-DJs! You can soak up the interactive, lively atmosphere of a band while enjoying your favourite tunes orchestrated by a killer DJ.
As Melbourne's renowned Melbourne Entertainment Co. says: "These two-bird-one-stone performers are our most booked because you get a bit of live and DJ entertainment at the same time. They can seamlessly switch between live performance and DJ performance throughout the night as needed, making them the most versatile performers on our roster." 
You can enjoy the soulful tunes of an acoustic artist during your ceremony and watch them switch gears at your reception to get the dancefloor pumping with some absolute bangers. You won't have to worry about the band refraining from taking song requests, as your dedicated DJ is right there to accommodate you!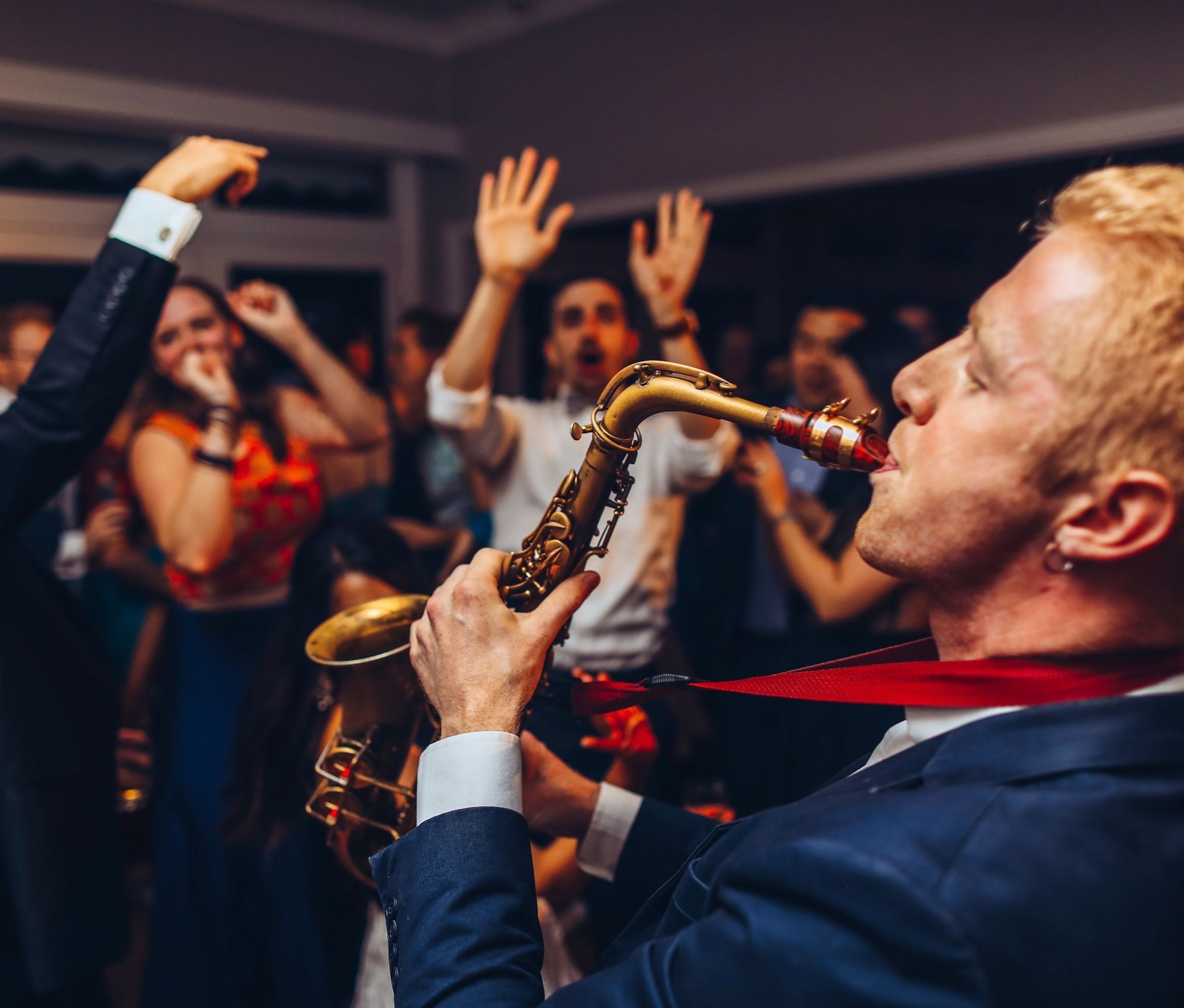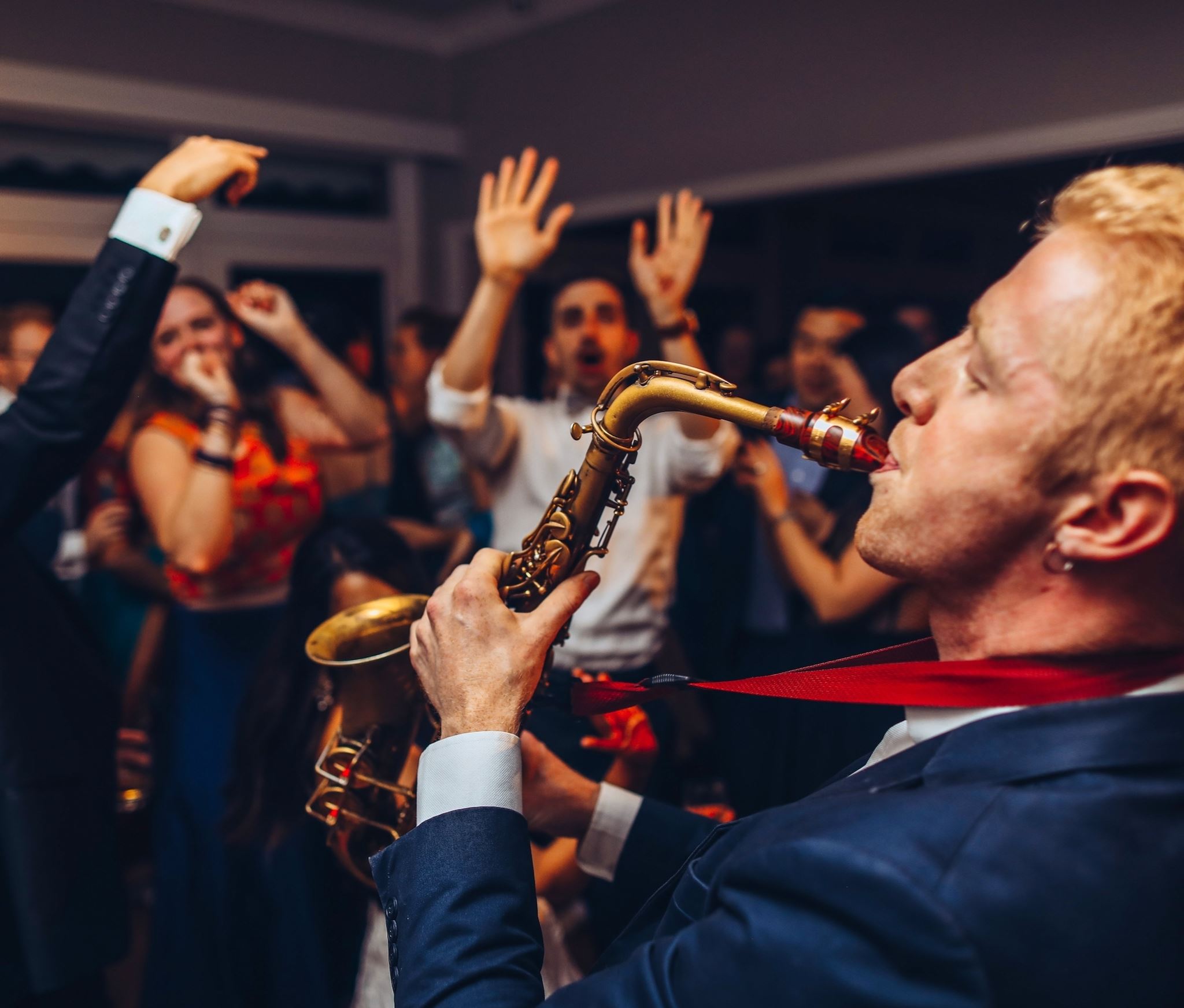 2. Opt for interactive musicians
Another perk of hiring a DJ band is the level of interaction they can have with your guests. The band won't be confined to the stage or behind the decks but can roam about in the crowd, psyching up your loved ones for an unforgettable night!
As Melbourne's Hey Jack explains: "A DJ band is the best of both worlds and something that we're loving at the moment. You've got your live performers there, roaming in and out of the dancefloor, and you've also got your DJ there so they can play all of your requested tracks." 
Whether you want to wow your guests with a talented saxophonist jamming out amongst the crowd, an electric guitarist, or even a bongo player bringing some fun to the dancefloor — the choice is yours! Interactive musicians are one of the best ways to get your guests up, dancing, and letting their hair down for the night.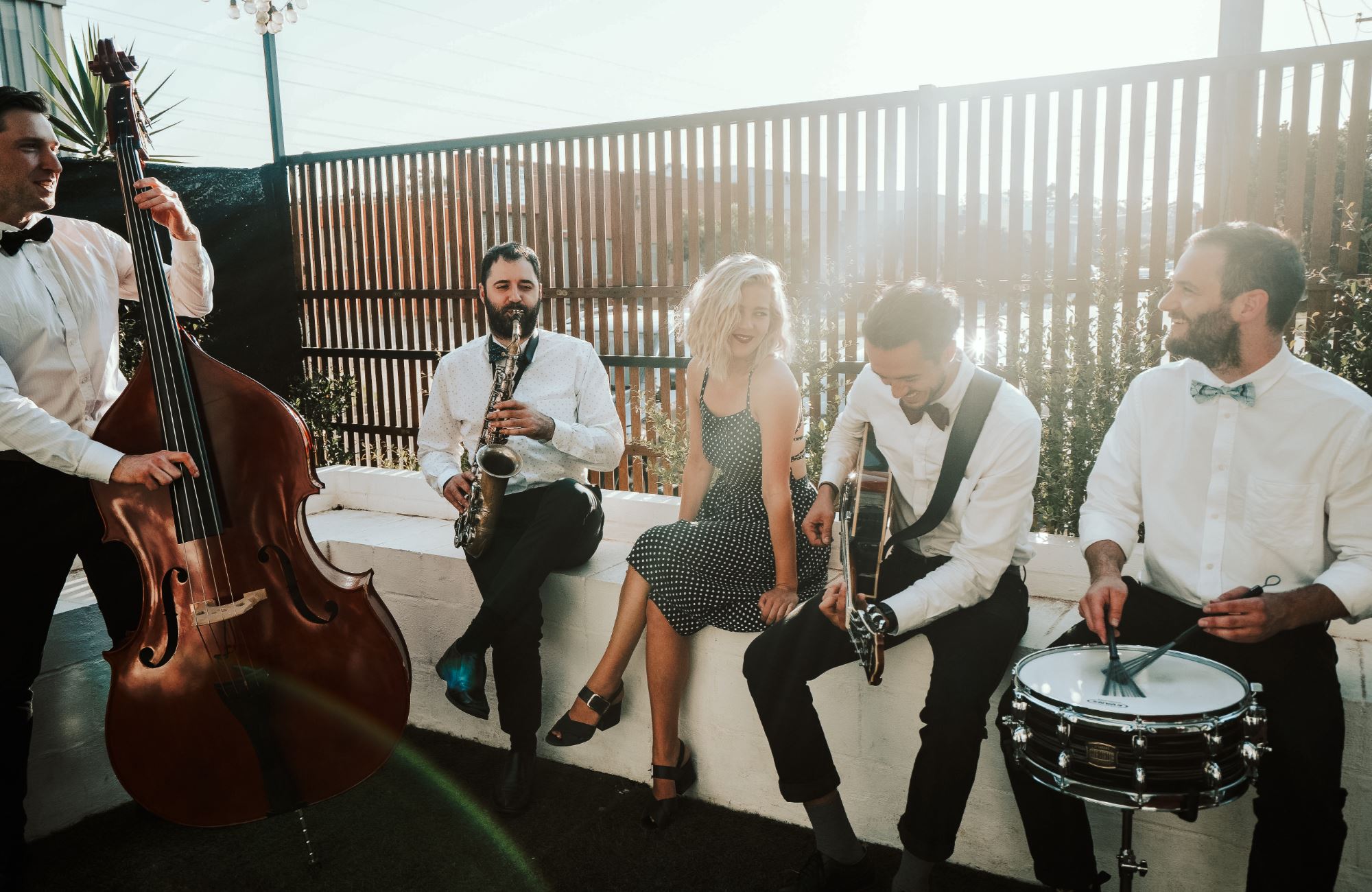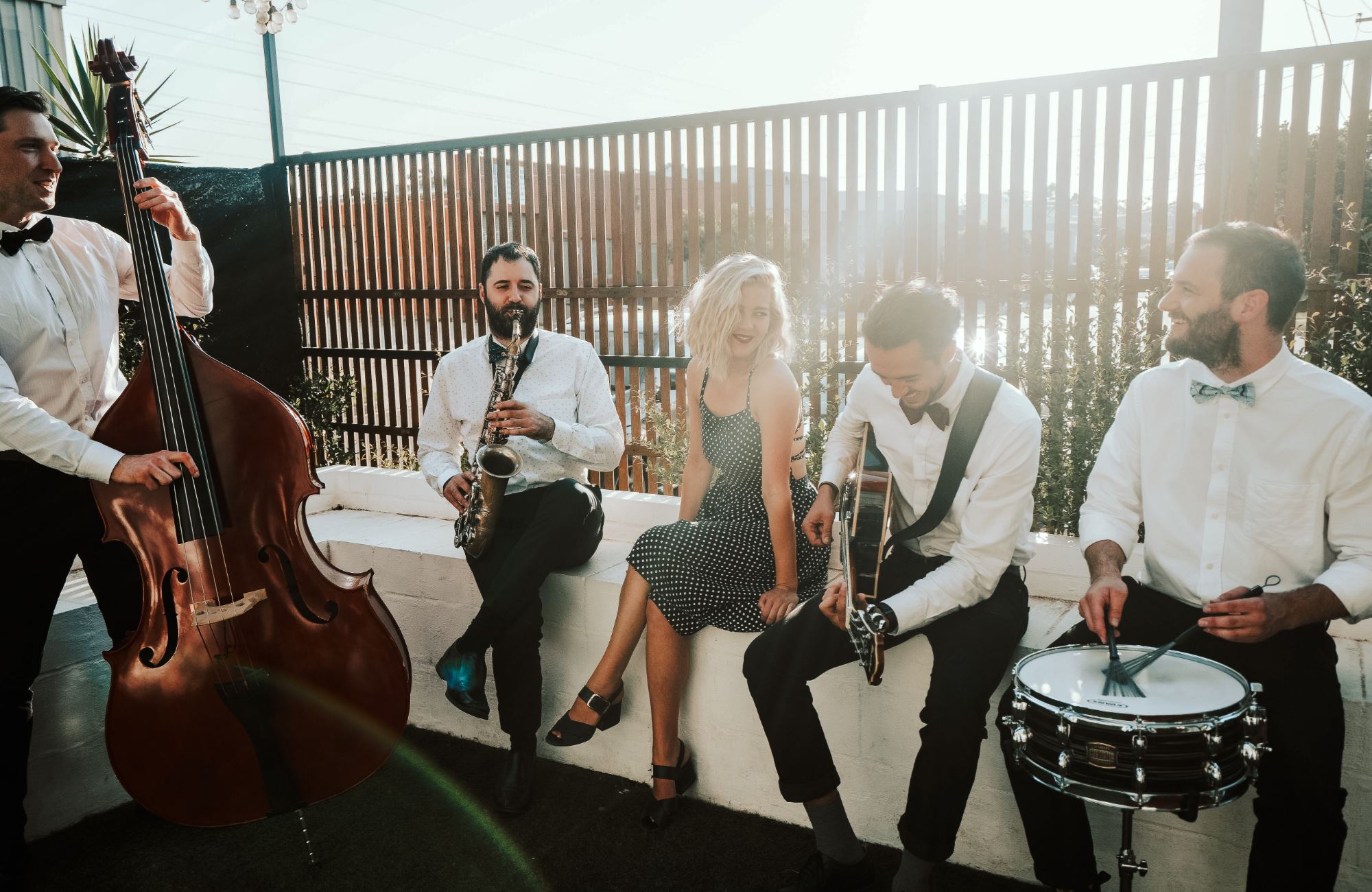 3. Surprise your guests with unexpected serenades
If you think your guests will appreciate a surprise serenade by some incredibly talented vocalists, look no further than Sydney's Surprise Singers. They will go undercover as waiters, chefs, and MCs, and when your guests least expect it, burst into song! Everybody loves a flashmob, so why not at your wedding? The professional performers will interact with your guests and take the mickey out of the wedding party, all the while delighting your guests with their stunning vocal abilities!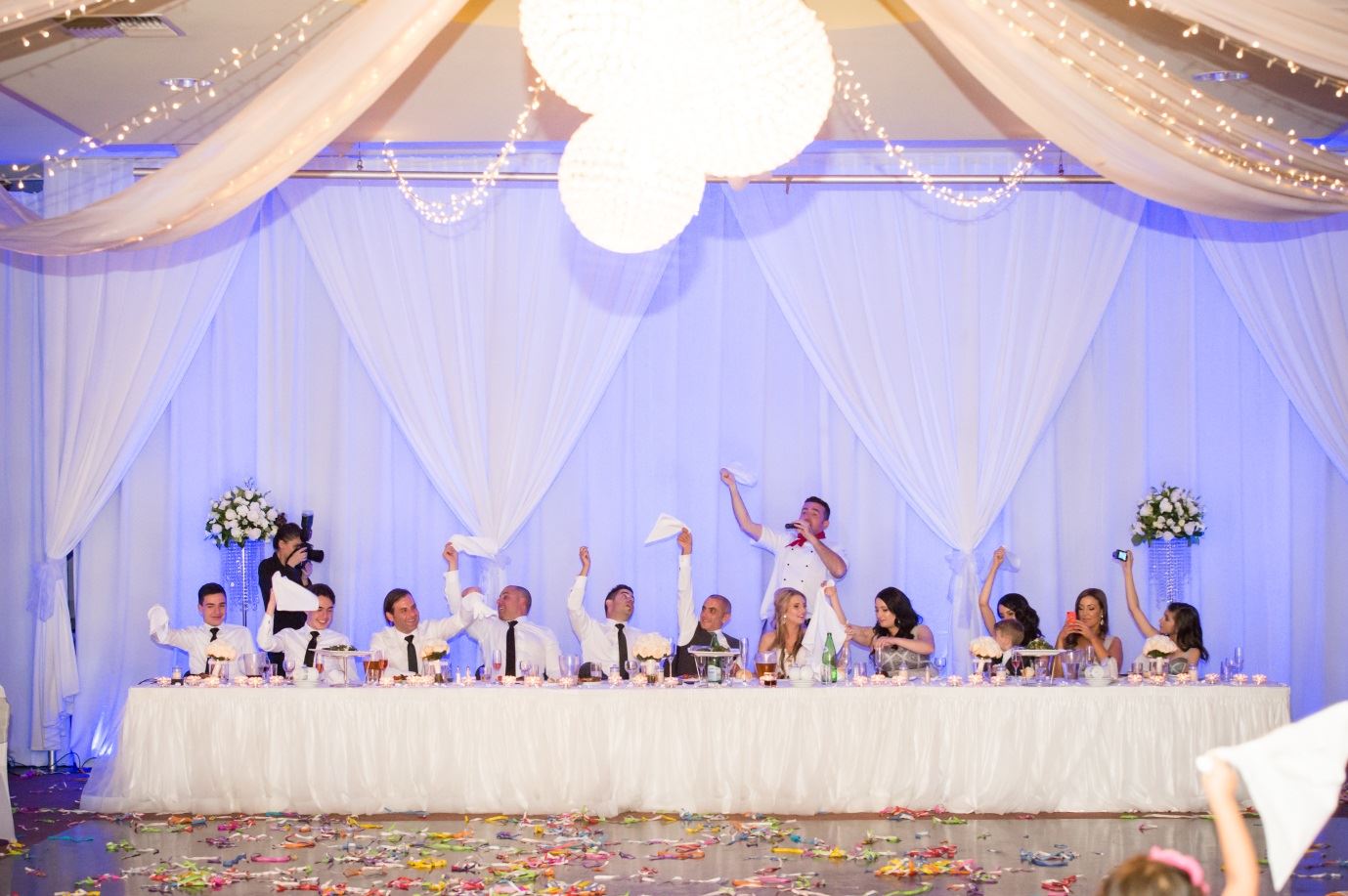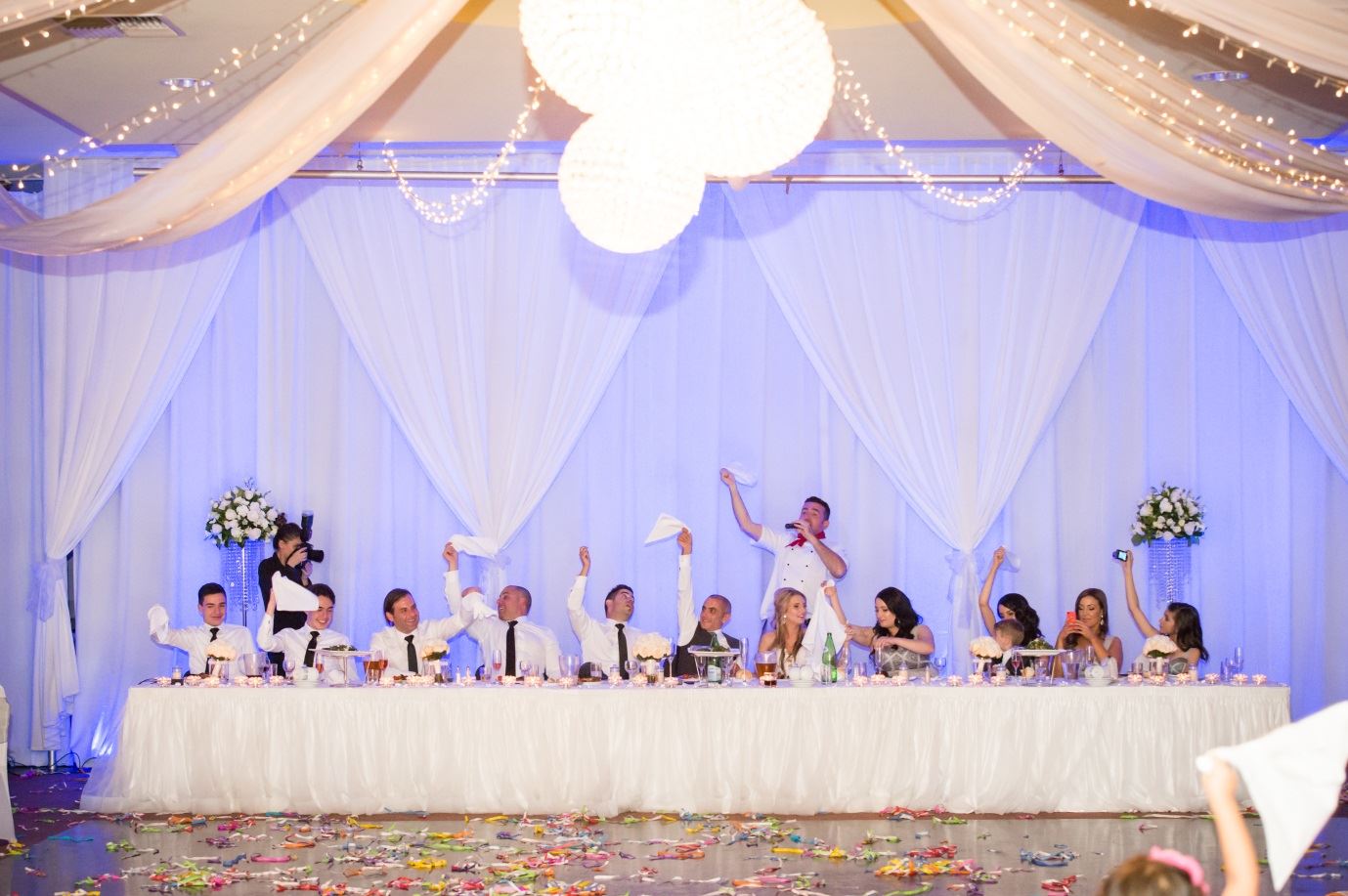 4. Entertain your guests with a hilarious stand-up comedian
One of the ultimate ways to ensure your guests are having a fun, memorable time is to get them laughing! Hiring a stand-up comic to entertain your guests before the ceremony or during your reception will undoubtedly set a light-hearted, joyful tone for the rest of your day. Whether your loved ones share a strong funny bone or you're attempting to get your Great Aunty Irma — who finds nothing amusing — to laugh, your chosen comedian may very well be your greatest wedding decision. Melbourne's Pete the Celebrant and A Stand-up Celebrant are both known for their delightfully witty deliveries and stellar engagement with the crowd.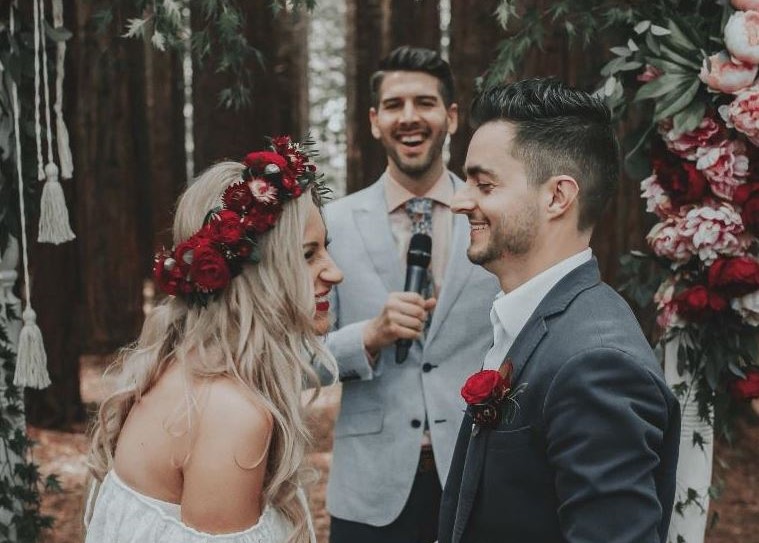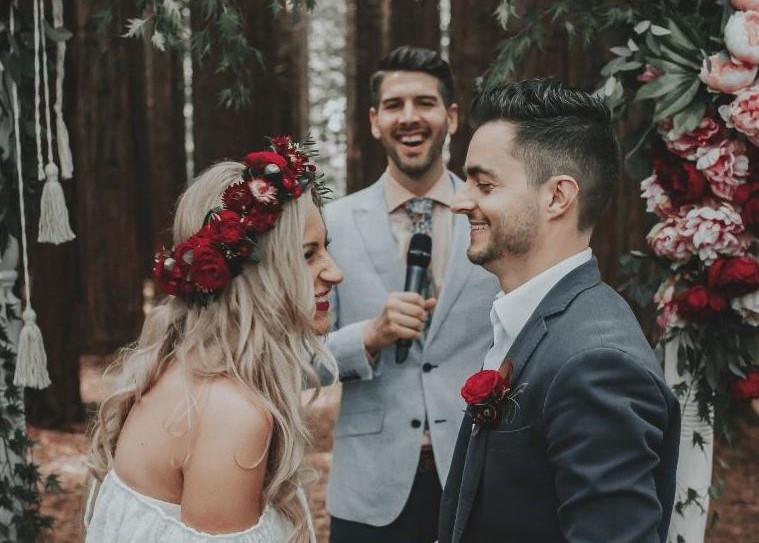 5. Keep the dancefloor packed with a high-energy DJ
If you and your guests love a good ol' fashioned boogie on the dancefloor and are known for hitting the clubs on a Saturday night, opting for a charismatic, high-energy DJ may be the perfect way to please your loved ones. Their versatility, reliability, and impressive musical repertoire make them an easy, respected choice if all you desire is a vibrant, lively atmosphere pumping with your favourite tunes.
DJs are a stellar choice if your guests want to request songs, as they have an extensive library of music on hand. If you also prefer original songs over covers, you can't go wrong with a DJ. Adelaide's Justin Smale of Supreme Sound DJ Service, for example, is known for his incredible ability to read the crowd, bring the dancefloor to life, and charm guests with his outgoing, high-spirited nature.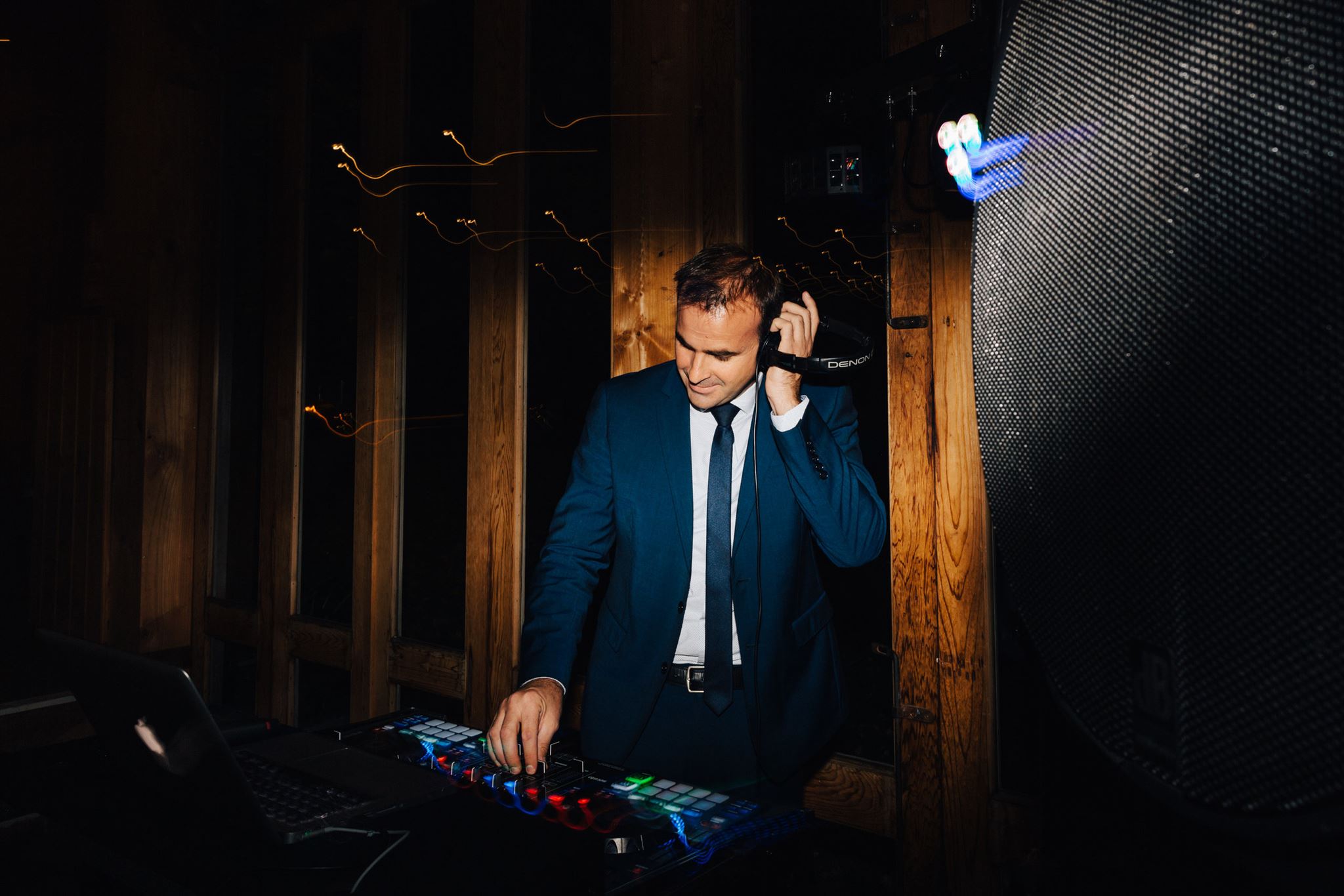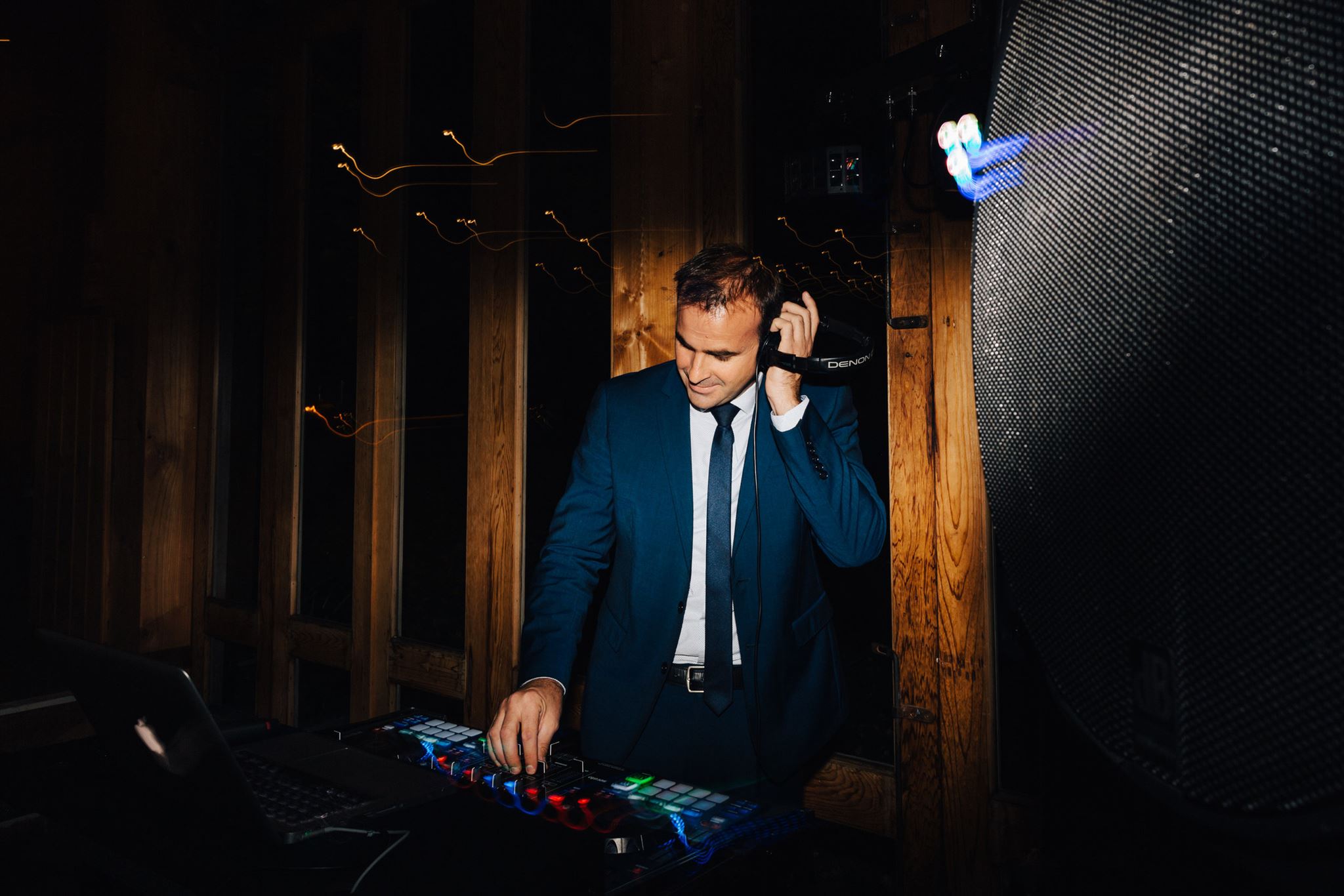 6. Wow your guests with a live magician
If you want to add some wonder and magic to your wedding day (literally!), why not charm your guests with a magician? One sure way to wow your guests is by blowing their minds with a few close-up illusions! This is a great way to break the ice between guests who haven't met before and ease any nerves. From fiery rose displays and classic 'pick a card' tricks to disappearing items, there's an illusion for every age bracket.
The Brisbane-based 'master of manipulation' — Nathan Hedger Magician — won't fail to entrance your loved ones and leave them wondering how he fooled them for the rest of the evening. If you're Melbourne-based, FELIX the Magician may be for you — offering delightfully witty displays and mind-blowing close-up magic!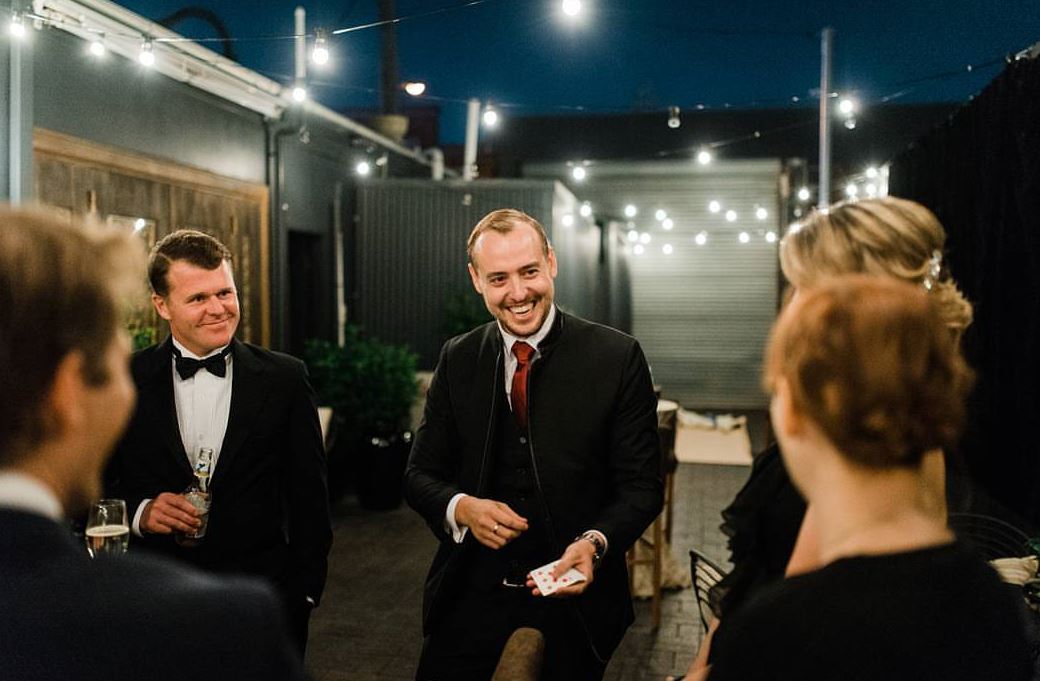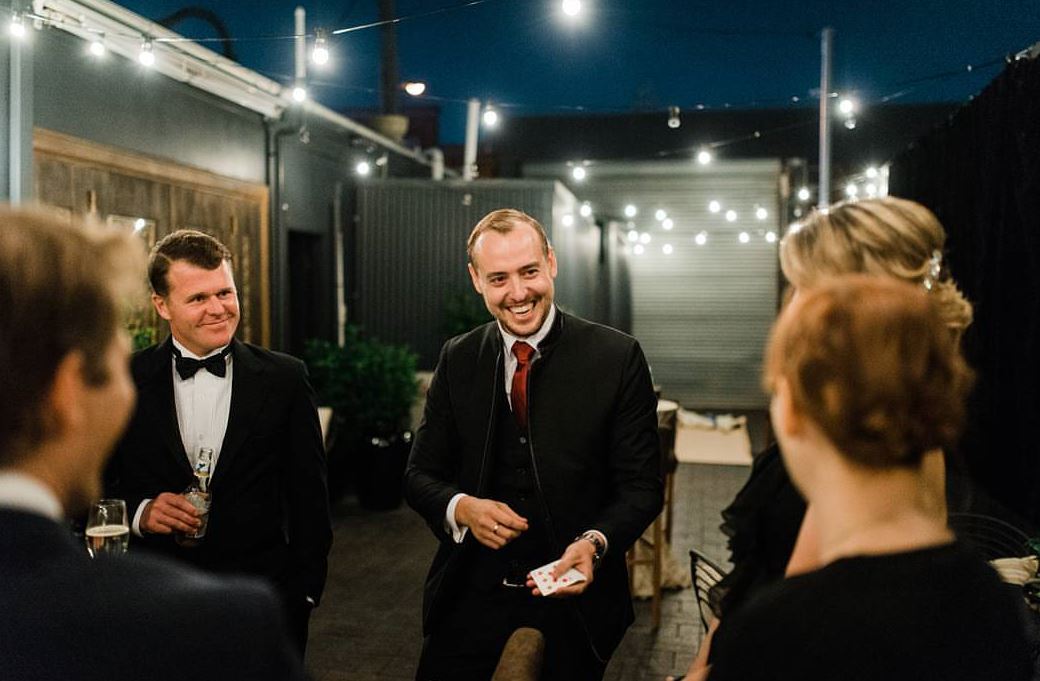 find your perfect wedding entertainment
7. Hire a talented live band
If you're keen to create a lively and fun musical experience for your wedding guests, hiring a live band may be the way to go. Live bands offer a personal, interactive level of engagement that you may not achieve from one singular artist or a DJ. They'll often put their own unique spin on their covers — adding layers you may end up loving more than the original tunes!
As Wedding Band Collective Melbourne explains, "if you're the kind of couple who love going to live concerts, then maybe the live feel of a band is best for you." This couldn't be more true for your guests as well! If your family and friendships circles are known for attending as many live gigs and concerts as they can, then choosing a soulful live band to inject some atmosphere and life into the room surely won't disappoint.
8. Opt for a soloist or acoustic duos
If you want to set a romantic, intimate mood for your wedding, opting for an expressive soloist musician or acoustic duo is a wonderful choice. Sydney's award-winning musician, DJ, and MC — Nick Read — is known for his stunning, dynamic sound and versatile vocals.
As Nick believes, you need to be able to connect with the person you choose for your wedding entertainment, and sometimes solo artists or acoustic duos offer that perfect level of connection you may not receive from larger-scale performances or bands. It's often easier to work one-on-one with these types of artists to bring your desired sound and wedding feel to life.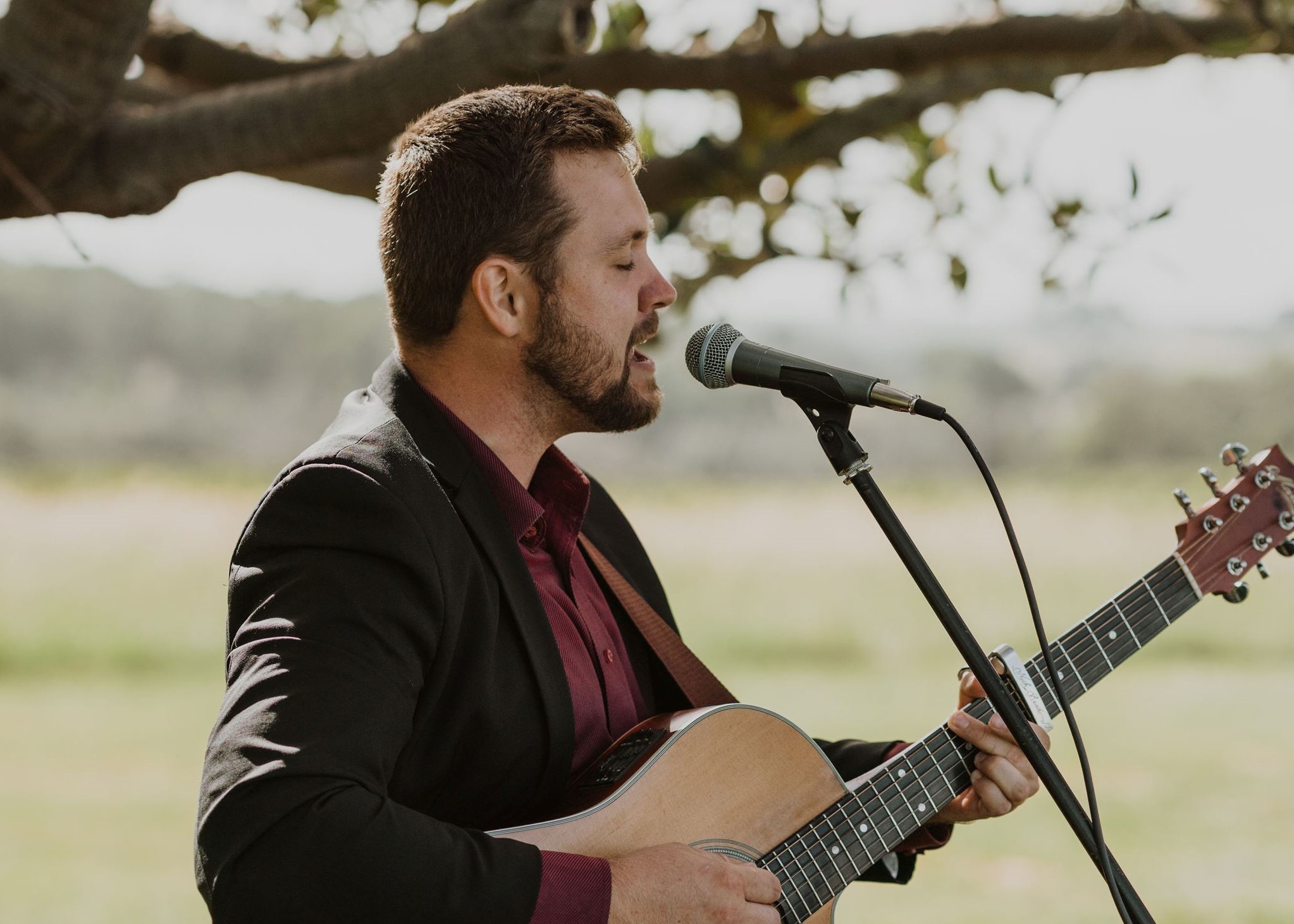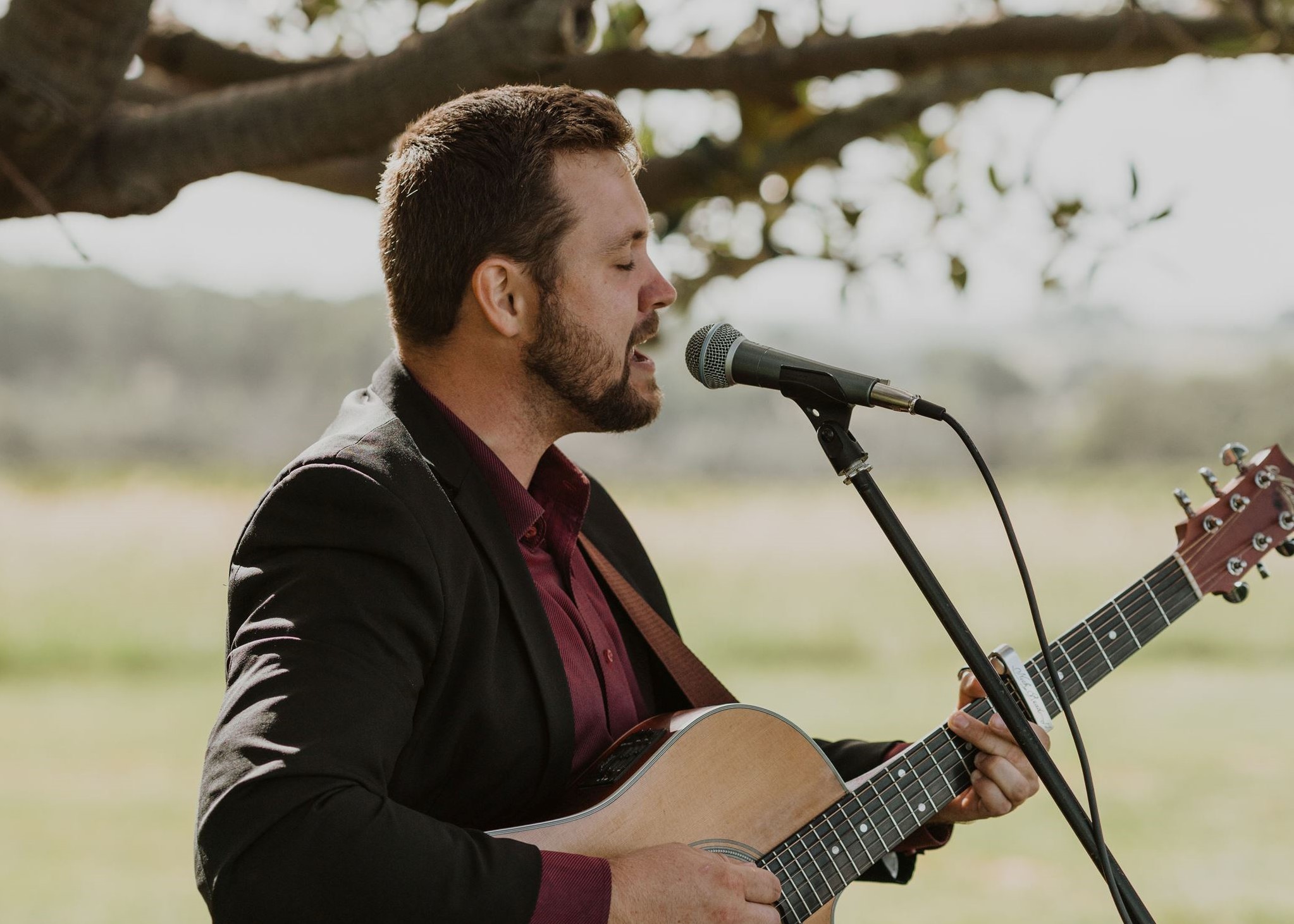 9. Choose a performer who takes song requests
If you wish to curate your very own wedding playlist or at least contribute some of your favourite songs, it's important to choose an entertainer who can accommodate. While some bands prefer to craft their own setlists, several artists, including the talented aforementioned — Nick Read — are willing to tailor their soundtracks to meet your wedding vision. They may also learn specific songs for you and create a special, personalised melody for your first dance that reflects your unique personality and connection as a couple.
Your guests will also appreciate calling out song requests on the dancefloor to a band, DJ, or soloist who will actually perform them. Finding an entertainer who has a knack for reading the crowd and ensuring there's something for everyone is important!
10. Enchant your guests with acrobats or fire performers
Nothing says 'entertainment' than some daring yet graceful acrobats or fire breathers! Whether you have a soft spot for the wondrous world of the circus or simply wish to wow your guests with something they wouldn't see on the daily, filling your wedding (venue permitting) with some exquisite, skilful performers swinging from aerial hoops or juggling fire won't be forgotten!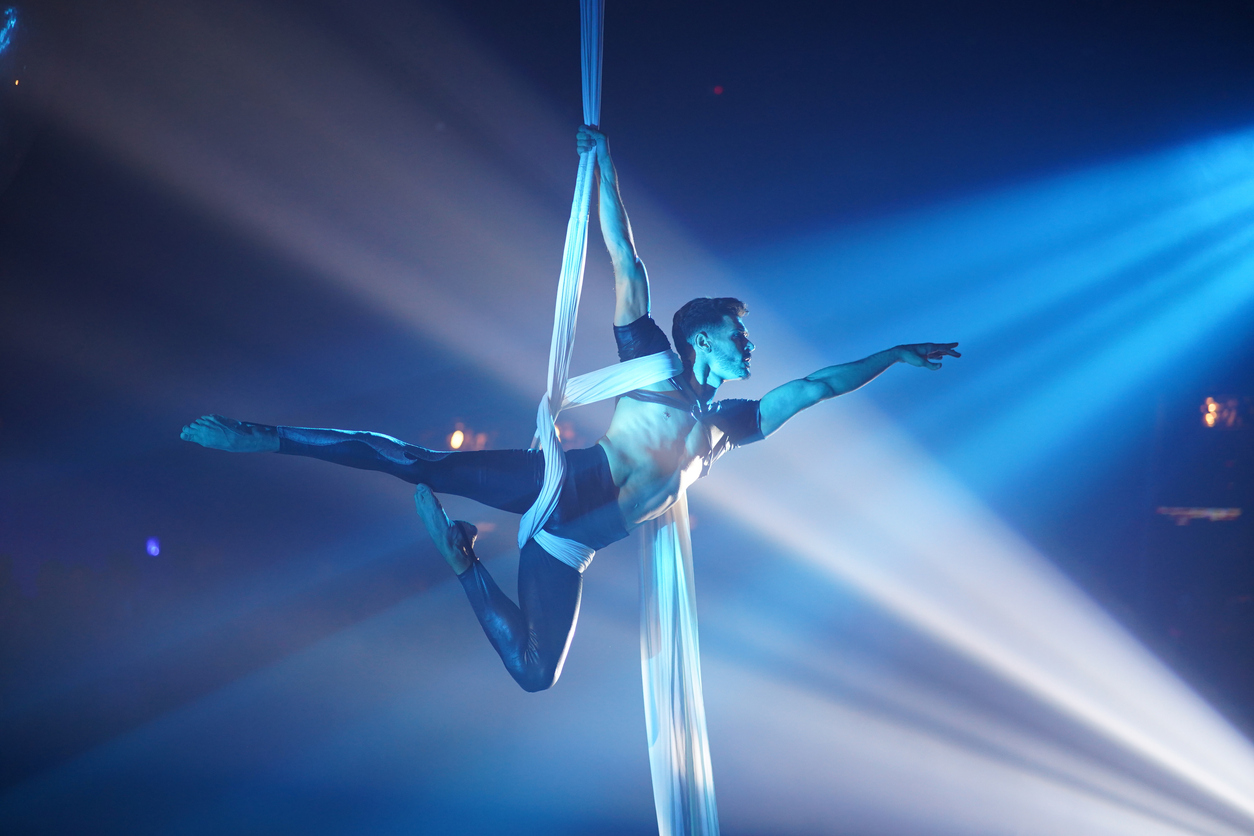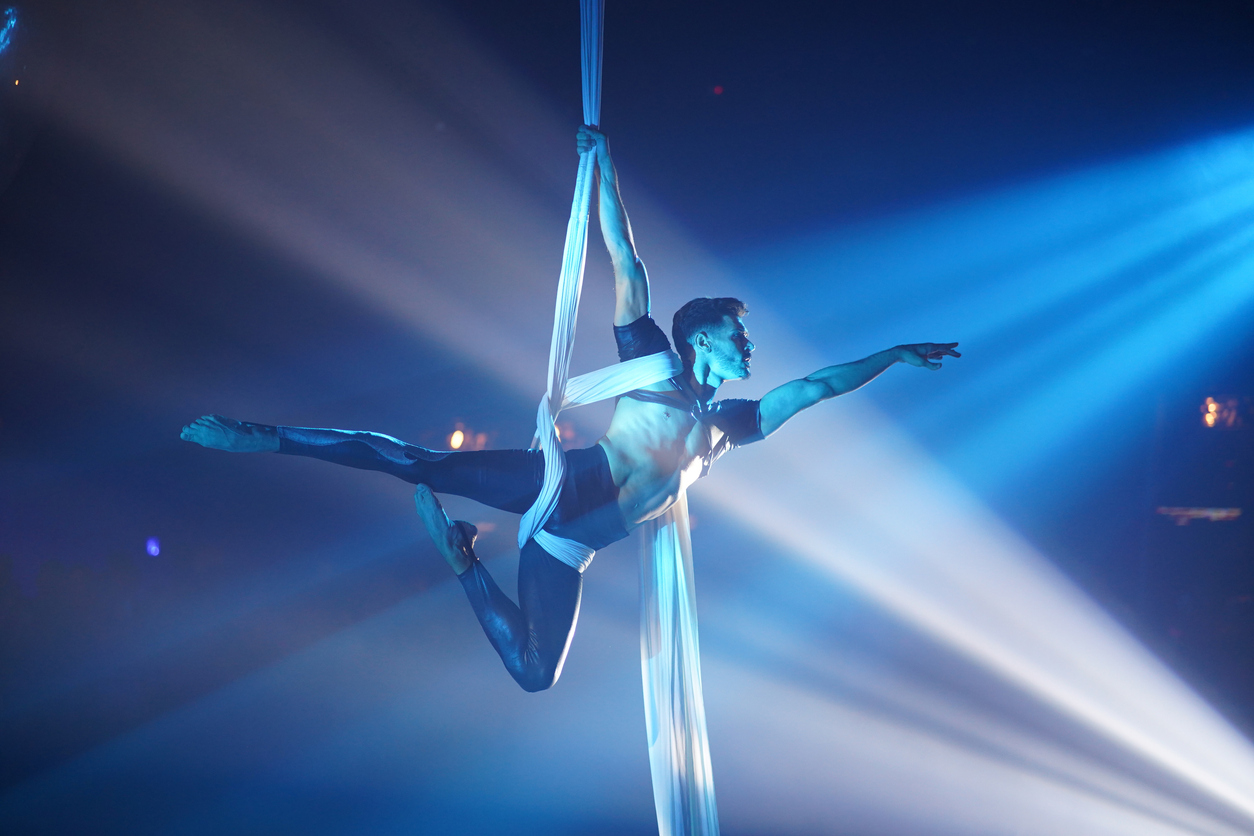 11. Hire a professional dance group
There's nothing quite like watching a talented group of dancers coordinate their timing and skills to create a one-of-a-kind performance your guests will love! You may want to include some culturally-specific dances, some fun belly-dancing displays, or even a Gatsby-inspired performance from Melbourne's FX Entertainment.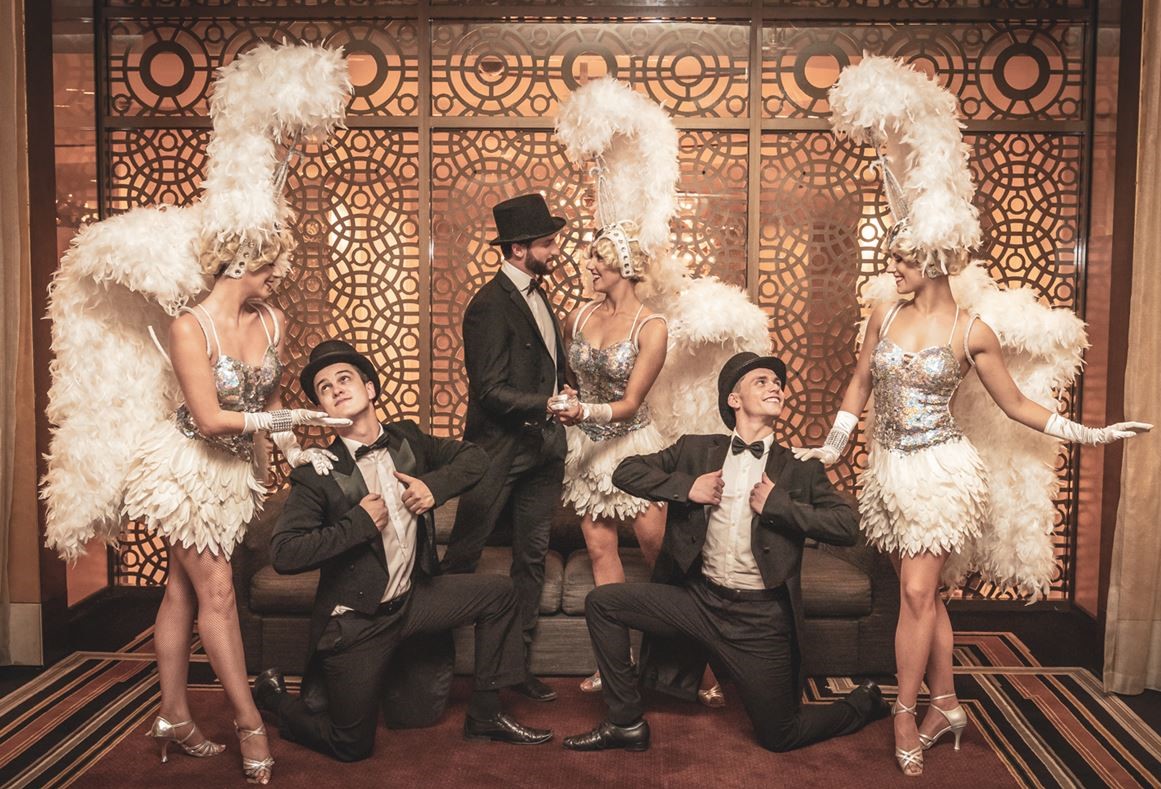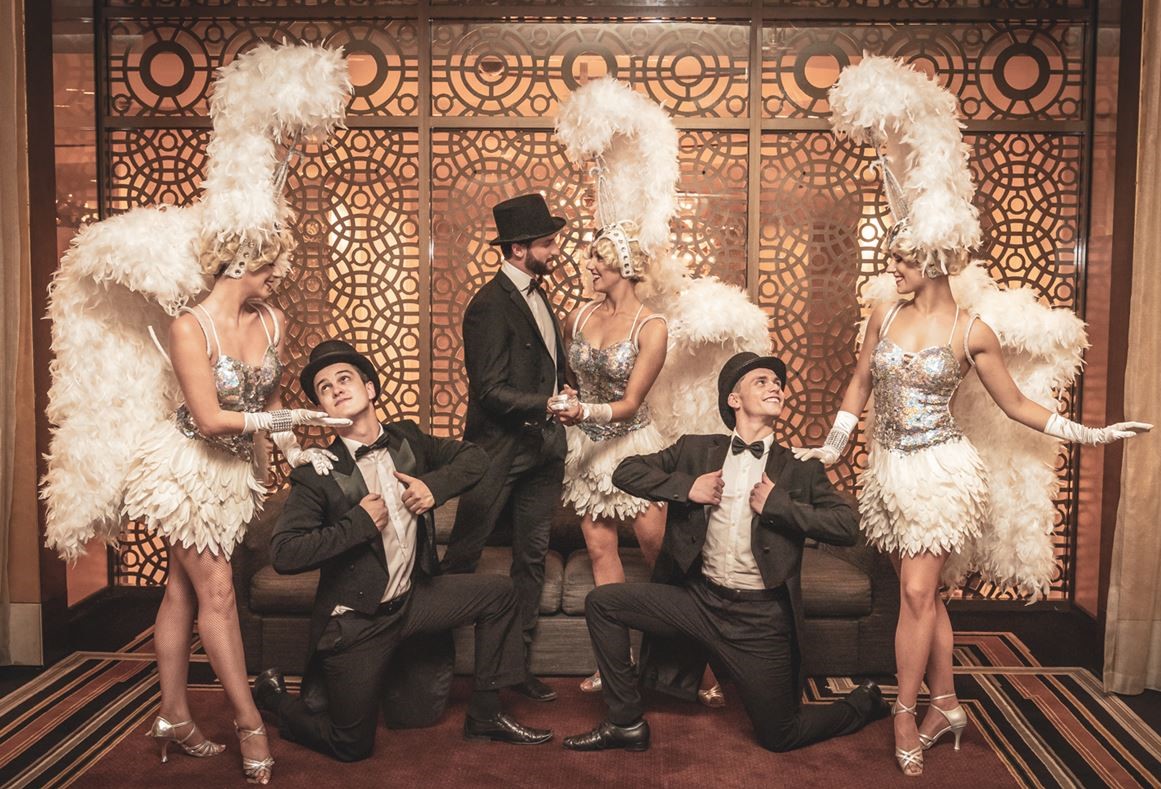 12. Align your entertainment with your wedding theme
Lastly, if you're still unsure what wedding entertainment you'd like, reflecting on your overall wedding theme is a great place to start. If you're planning a 1950s-inspired wedding, why not book a blues, swing, or rock 'n' roll band to create the ideal atmosphere?
If you've planned a classy, elegant affair, a string quartet won't disappoint. Or, if you've organised a super casual yet fun outdoor garden wedding, a soulful acoustic artist will surely set the perfect mood. Your choice of entertainment should ultimately reflect your unique personality as a couple — and if you wish to wow your guests, ensure your entertainer can also cater to their musical preferences!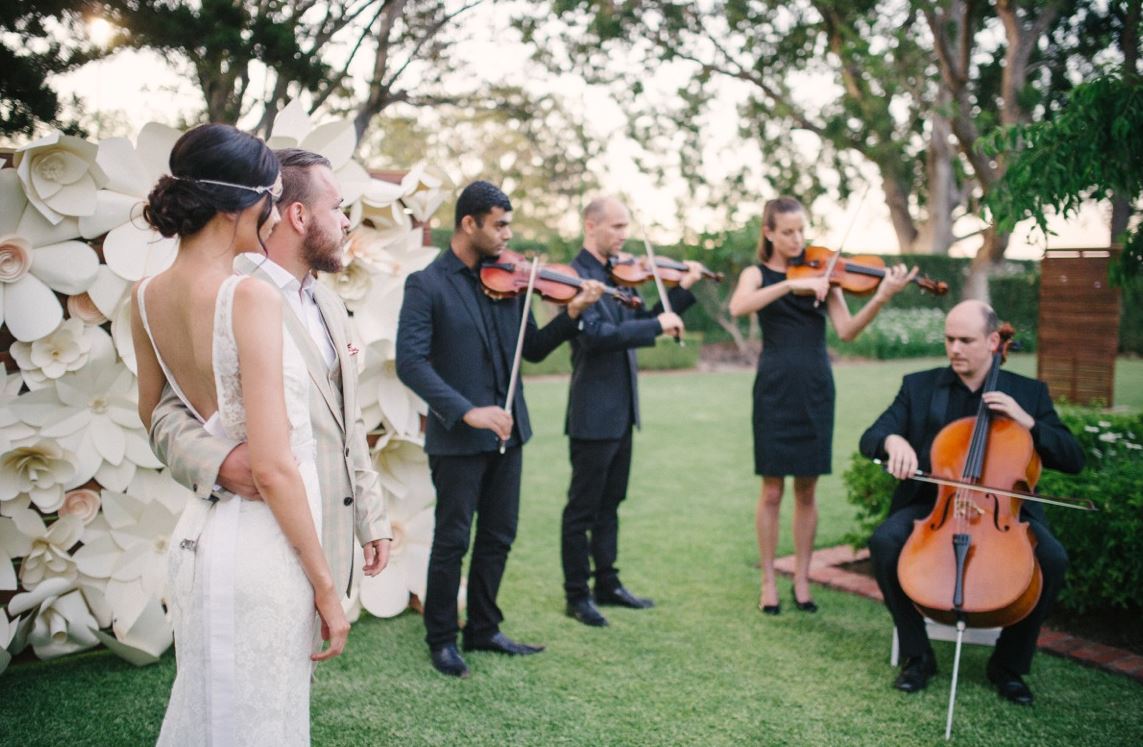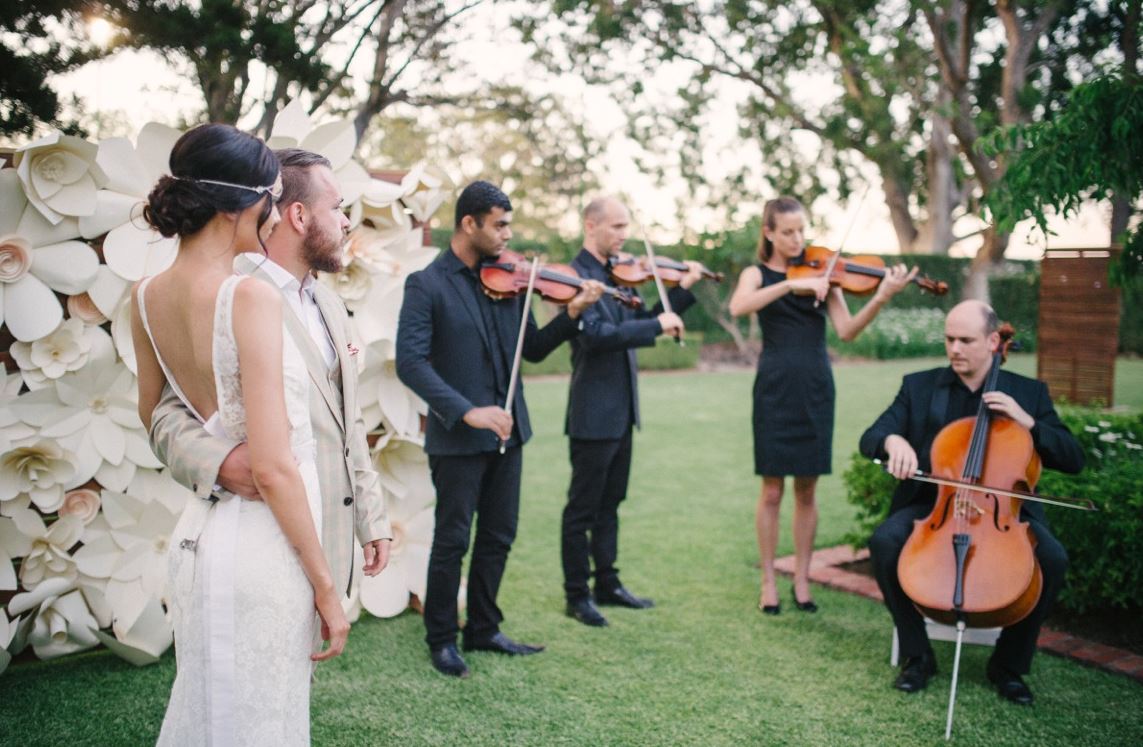 If you've been wondering how to nail your wedding entertainment while keeping your guests engaged, there are several creative, fun, and heartfelt ways to do so! Whether you desire a charismatic DJ, a lively band, an enchanting magician, or a stand-up comic — there's something for every taste and style.
---
browse musicians
---