Your wedding day is one of the most important days of your life. But you don't just want to do the important stuff, you want to be able to have fun as well!
When it comes to making sure your wedding is as enjoyable as possible for yourself and your guests you want to look at who you're hiring as well as when you're hosting your formalities.
A professional MC or DJ will help you build the vibes for your wedding day and bring your guests together without you having to worry about whether people are having fun. They're also going to be vital in helping you plan the ideal wedding reception timeline to make sure your sequence of events and formalities doesn't ruin the vibe.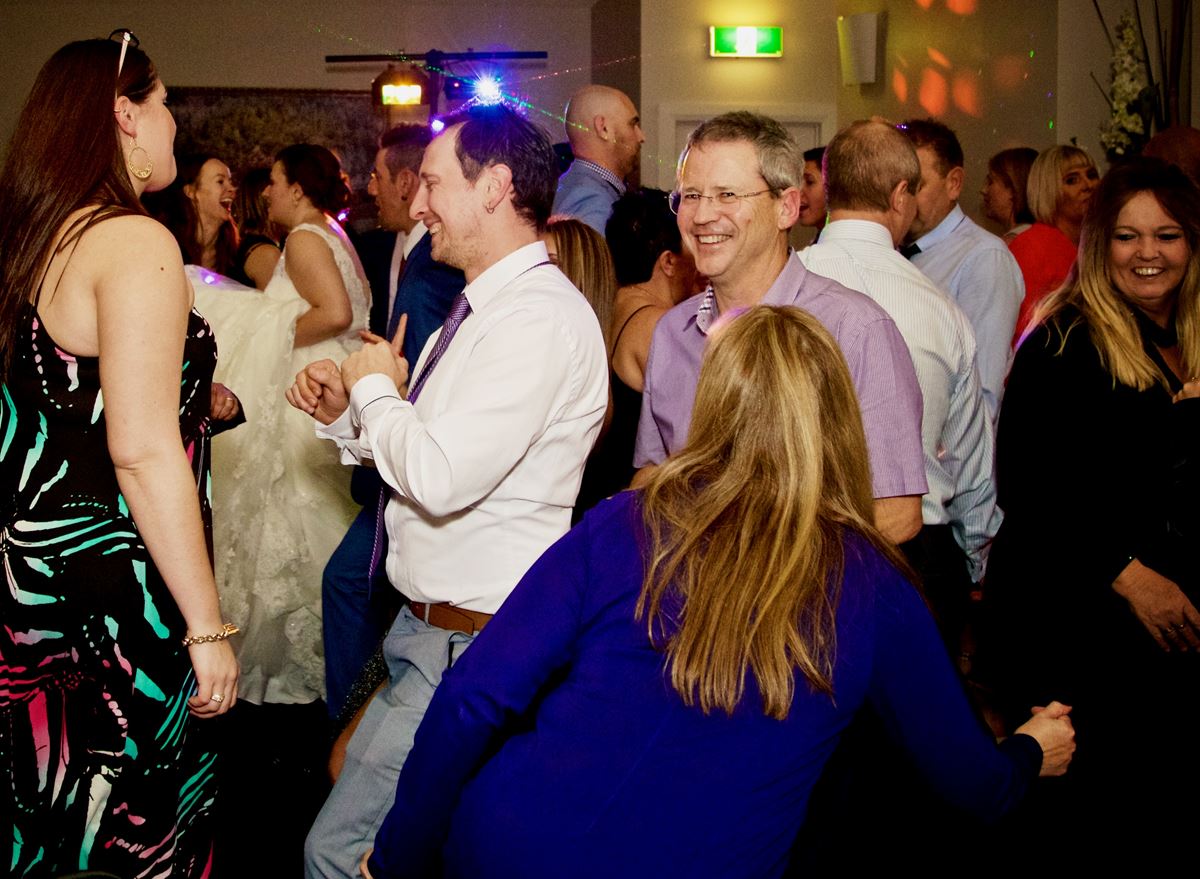 Why is your reception sequence important?
Your wedding reception sequence is the order that you perform your formalities in. Look at the order of when you're doing these rather than focusing on the actual times. This is important to make sure that you're not letting the vibe of your wedding fluctuate too much.
Ideally, you want to build up the vibe of your wedding rather than bringing it up, and then letting it die down again. Unfortunately, we've seen too many weddings where guests have just got going on the dance floor, before being called back to their seats for the main course.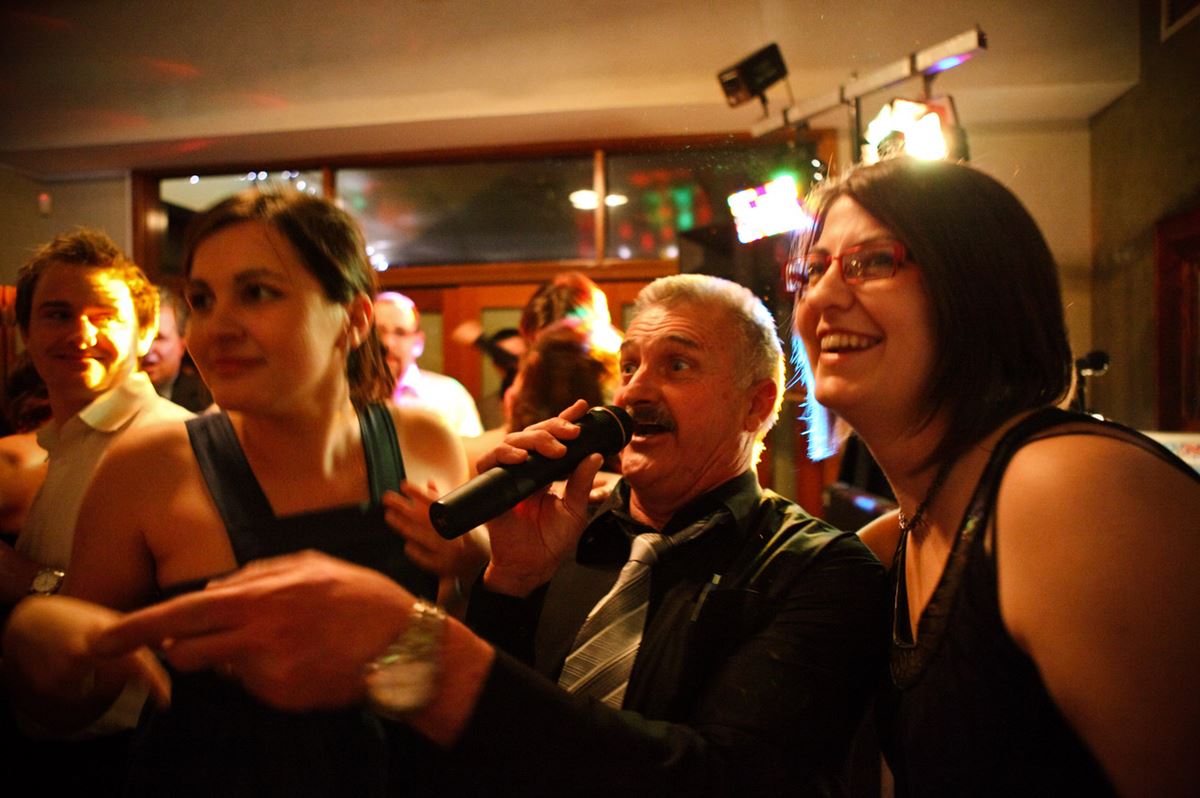 The ideal wedding reception sequence
Canapés and finding your seat
Your guests will be busy trying to find their seat and get nibbles while you're getting your photos done. This is where your reception really starts.
Start the vibes with an acoustic duo or some lighter music to bridge the gap from the seriousness of the ceremony.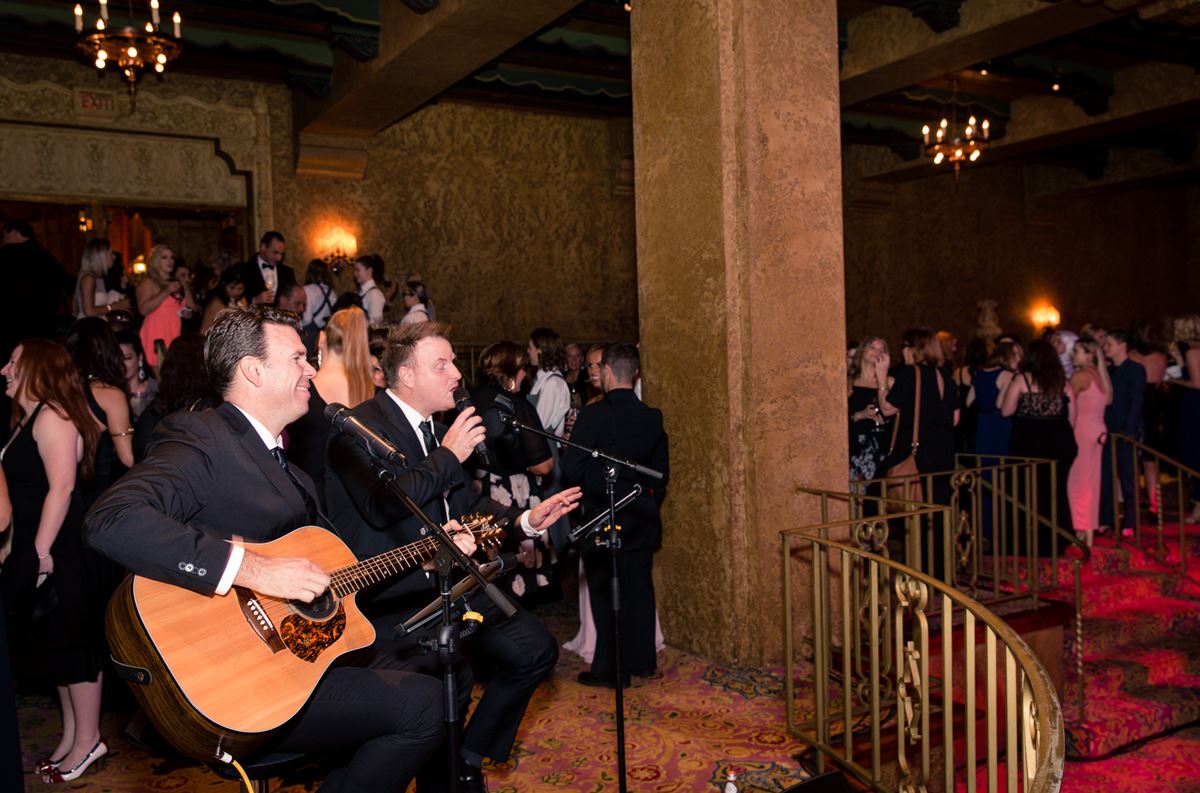 Your grand entrance
Your guests should all be in their seats by the time you enter the reception. This is the time to set the mood for your reception with a fun entrance!
A fun and upbeat song to get your guests moving is a good way to go. Set the mood for how much fun your guests can have by showing them how much fun you're having!
The first round of speeches
Keep the attention and vibe going after your entrance with the first speech, and second speech if you have more than three.
Make sure the people who are speaking here are going to have shorter more fun speeches. This could be the perfect place for the Best Man and/or Maid of Honour to speak. This will keep the mood up from your entrance while transitioning into the formal setting of speeches and a seated dinner.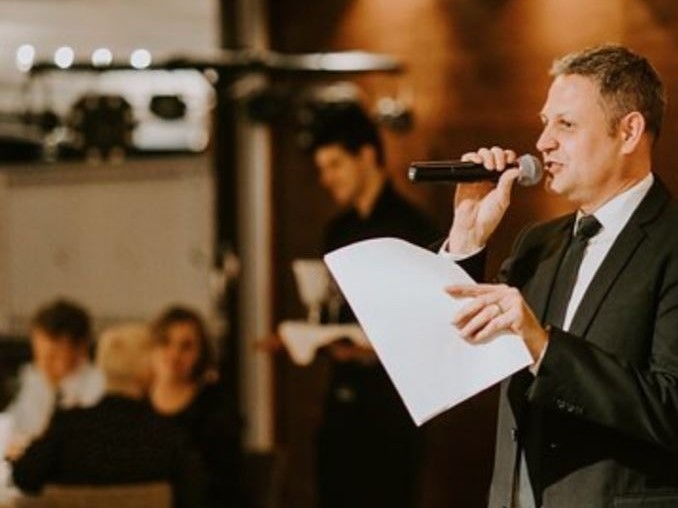 Entrées
Serve the entrées once your speeches are completely finished. Ideally, you want to avoid any food being served or eaten during speeches. There's nothing worse than the consistent sound of knives and forks clicking while your Dad is presenting his speech. Make sure the tables have been cleared before your next round of speeches starts.
Your music should be a bit more upbeat but not enough that people want to get up onto the dance floor. This is still very much a part of the night for conversation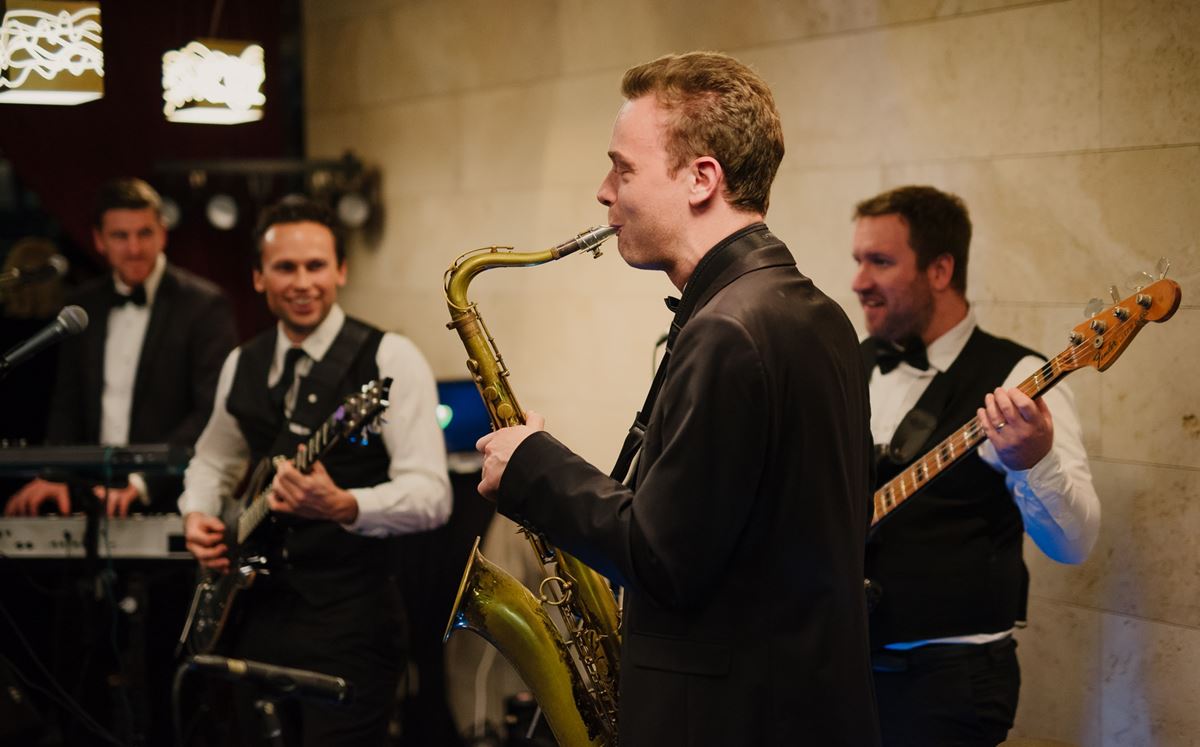 The second round of speeches
This is a great time to take the second speech if you only have two. Or if you're onto your third and fourth speech, you want to be doing them here.
This is a natural formal setting while you're waiting for the mains to be served so it's perfect for the more serious speeches, such as those being done by your parents. Plus your guests won't starve waiting through long speeches if they've already eaten!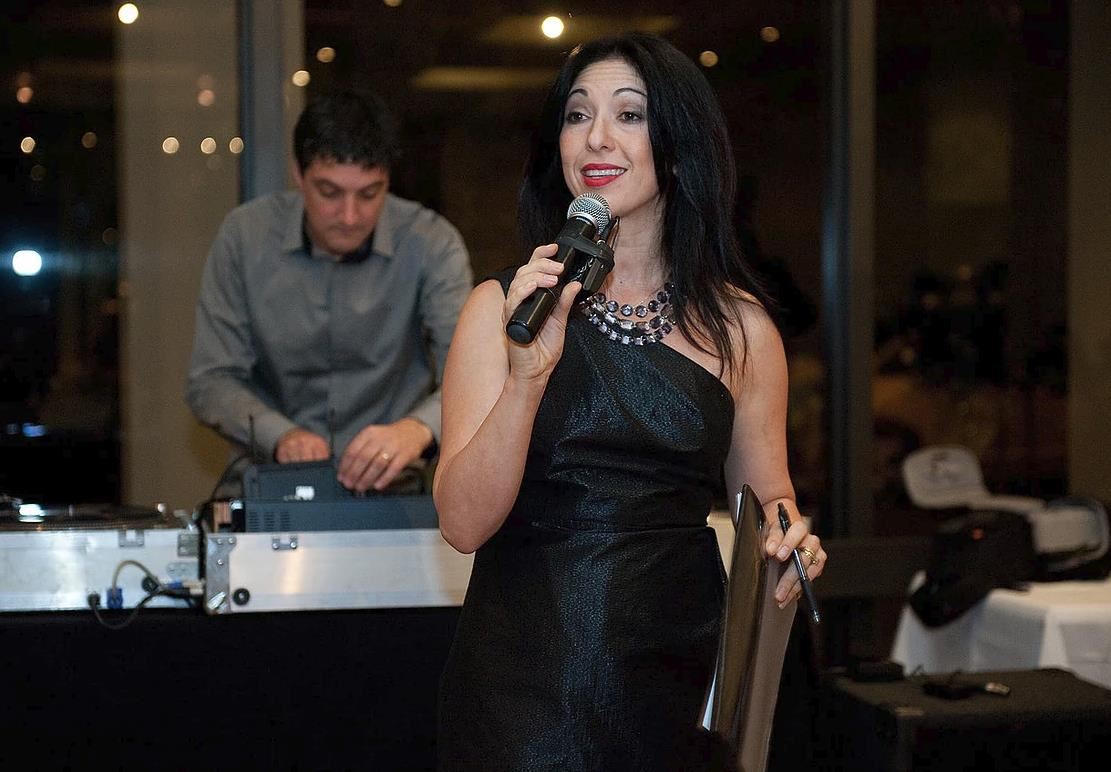 Main course
It's food time again! Set the mood with more upbeat music, again making sure it's not too loud to drown out the conversation. This is the time to start building your guests up for the party aspect of the night now your speeches are over.
Cutting your cake
Set up your formal cake cutting once mains are all cleared. This is also a great time to do your thank you speech if you haven't already.
The cake cutting can be a fun part of the night even though it's considered a formality. Encourage your guests to get out of their seats to become more involved or take photos to lead into the next part of your night which is…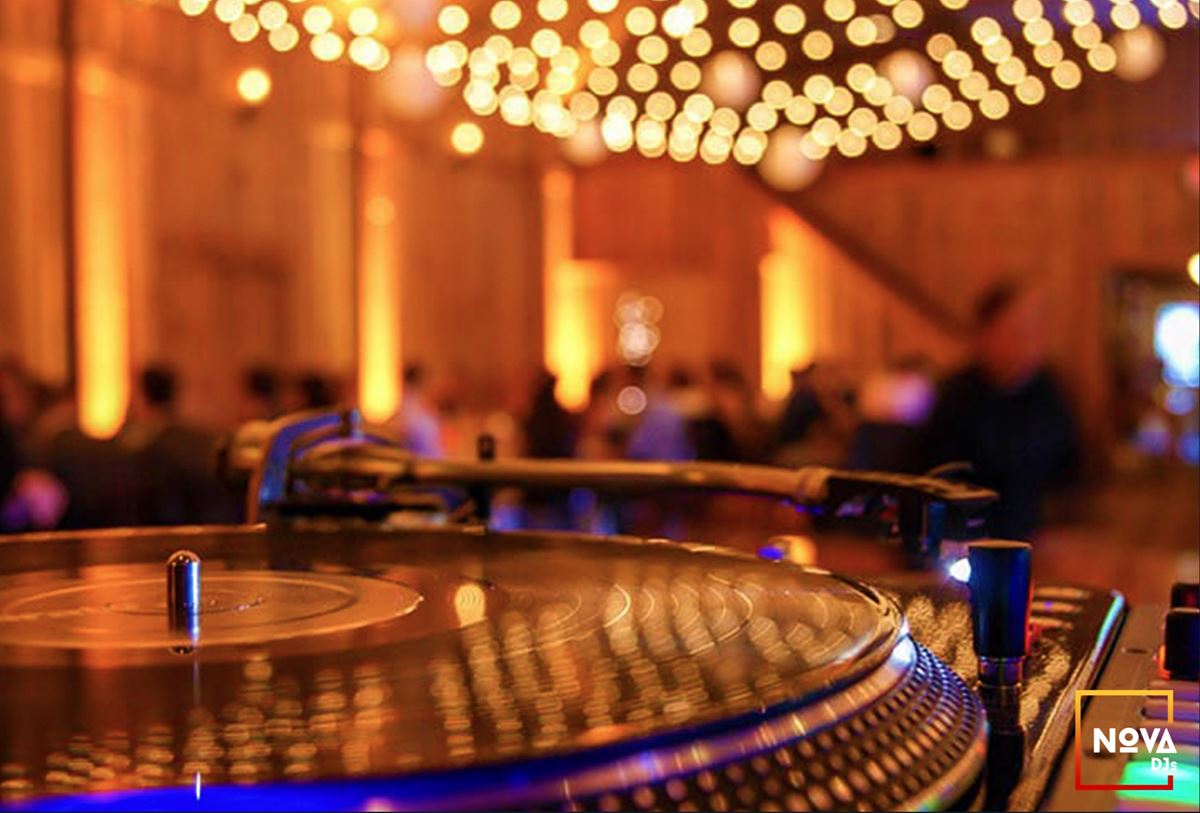 Your first dance
Take to the dancefloor for your first dance! This puts less pressure on you by bringing all your formalities into one part of the evening. It also helps kickstart the dancing portion of your evening for your guests.
Whether it's your first dance, father-daughter dance, mother-son dance, couple-pet dance, go straight from your formal dances into getting the party started!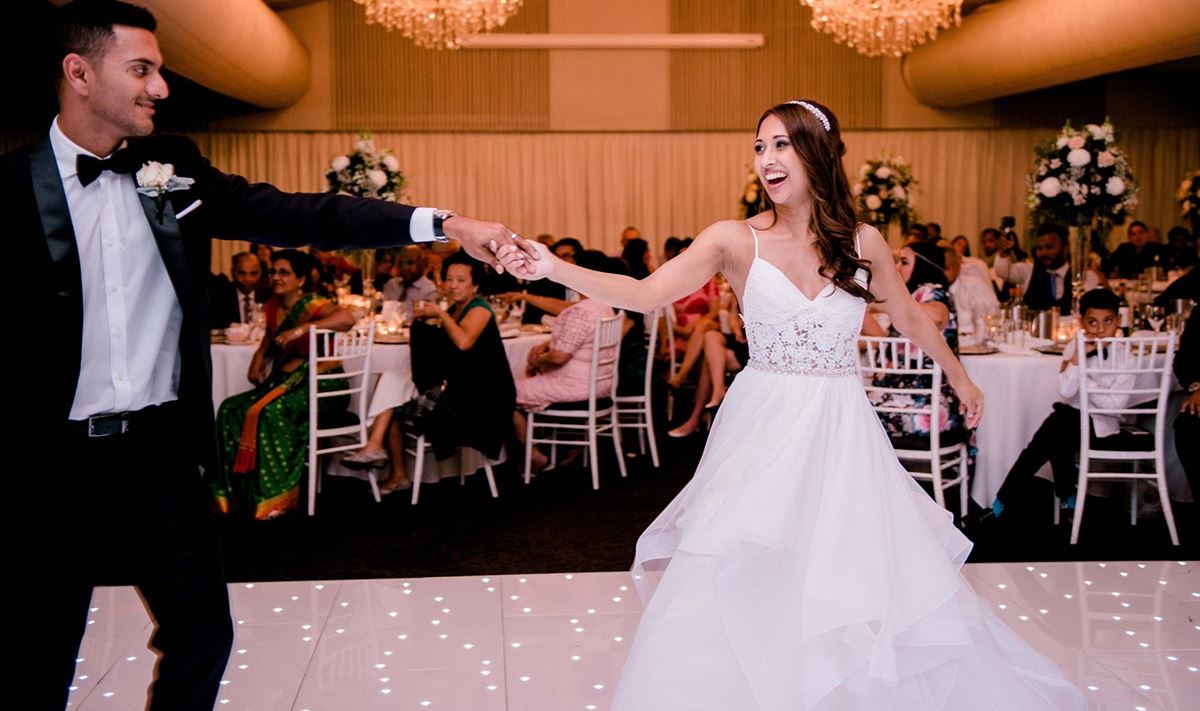 Let's get this party started!
Now it's time to party and play some of your favourite songs to get everyone up on that dancefloor!
Make sure your guests aren't forced to sit down again once dancing has begun, even if you want to stray from this sequence. Nothing quite kills the mood like having to sit down again once you've got started.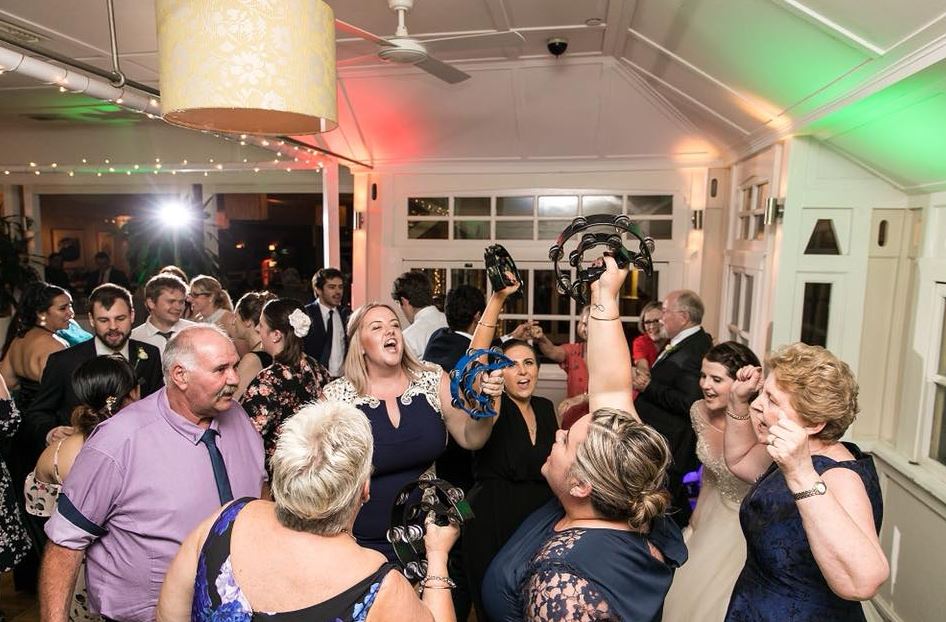 So what about dessert and cake?
Your guests will be getting up or sitting down when they want now that the dancing has started, so this is the perfect time to serve dessert and cake. After all, no one can keep dancing for 2+ solid hours!
Guests will sit down for breaks, head to the bar to get drinks or rush back to their table to make sure they get a piece of that wedding mud cake (guilty!) Let them choose which songs to dance to and which ones to rest their feet. This is the perfect way to continue and end your reception.