Your wedding day has finally arrived and it's time to get glamorous. But what sort of costs goes into hiring a hair and makeup artist?
Deciding on how you, your bridesmaids, wedding squad, mother, future mother-in-law or other will all look on your wedding day is a big job to coordinate. It's also something that must be included in your wedding budget.
We crunched the numbers in our 2020 Annual Wedding Report and will share with you what kind of costs you can expect for hair and makeup on your wedding day.
The cost of wedding hair and makeup
On average, most wedding parties will be made up of 8 members. In terms of hair and makeup, this traditionally works out to one bride and three bridesmaids. Of course, your wedding party could require more or fewer people to have their hair and makeup done if you're a same-sex couple or have more bridesmaids. So use these figures as a general guide.
Across the country, the national average is $743 for wedding hair and makeup. However, this cost can fluctuate depending on how many people will be getting hair and makeup done – as it might not just be limited to wedding party – as well as who is and isn't paying.
As with other wedding categories, couples in New South Wales can expect to pay more than other states. We've broken down the average cost for hair and makeup per state for 2020:
Victoria – $785
New South Wales – $865
Queensland – $694
South Australia – $552
Western Australia – $613
Australian Capital Territory – $499
Tasmania – $688
Northern Territory – $567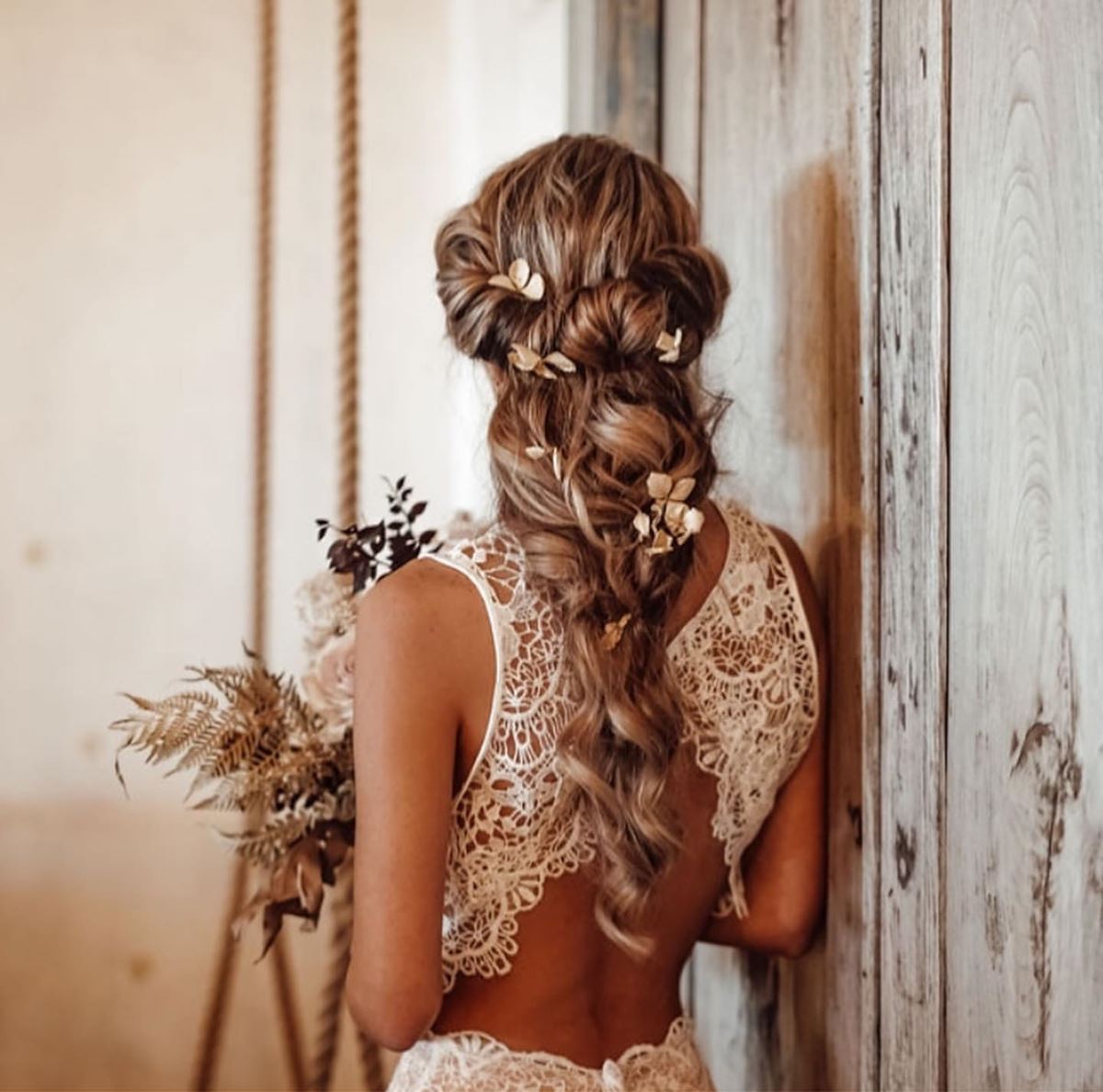 Who pays for what?
Like with bridesmaid dresses, this question also comes into play with hair and makeup. Deciding on who pays for what is something you should work out before the big day so it's all sorted out and there are no surprises.
In most cases, a bride and her bridal party will be the ones getting their hair and makeup done together. However, it's becoming more and more common for grooms and groomsmen to get their own pampering before the big day. These actions will impact costs as wedding party numbers increase, but when it comes down to it, always do what you feel is right and what fits into your budget.
Rather than splitting both, couples will often decide to split either the cost of bridesmaid dresses or the cost of their hair and makeup. Although, if accommodation comes into play, the couple may pay for the lot.
It's your wedding, so don't be afraid to have a chat to your wedding squad about costs and contributions so it's clear what you're all comfortable with.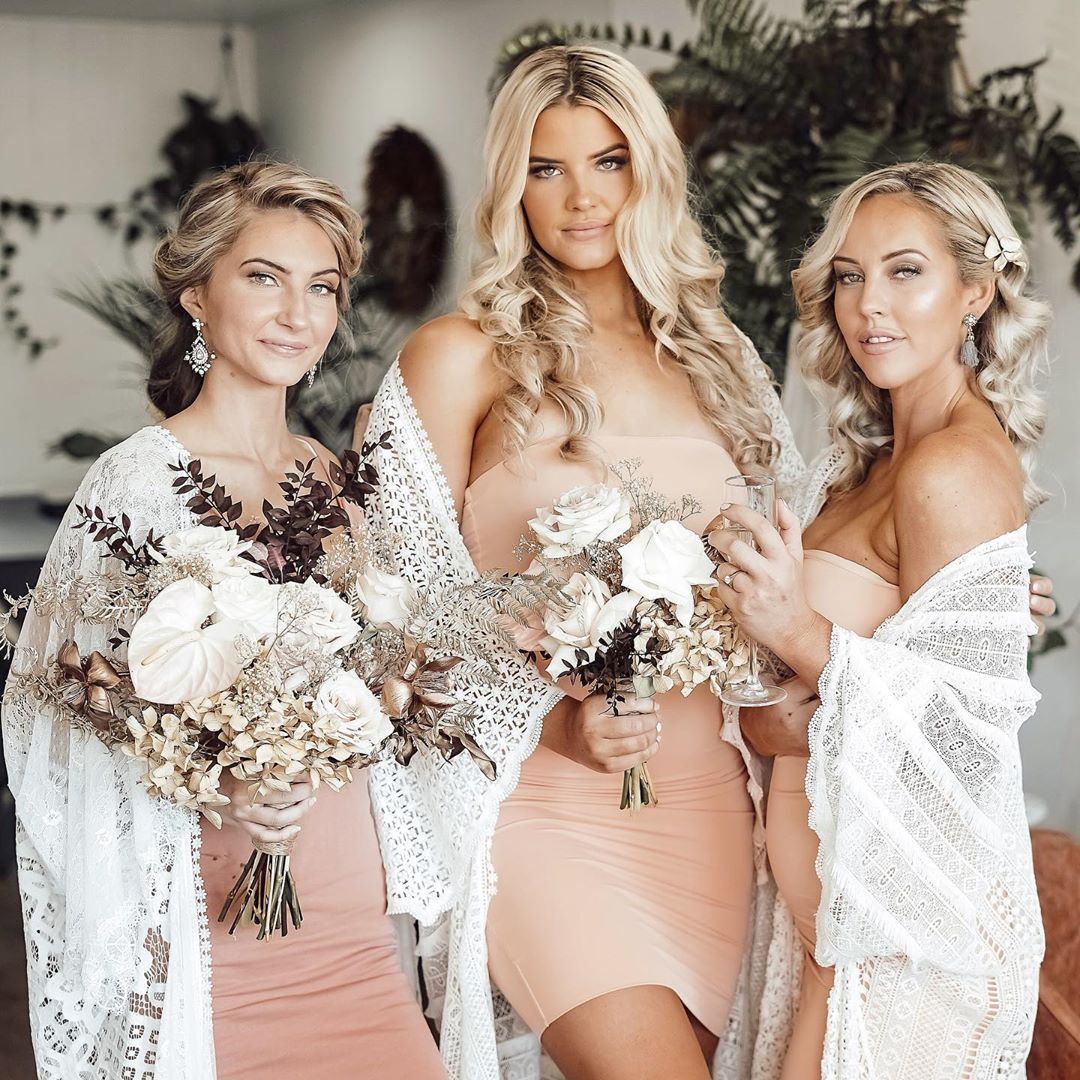 Booking a hair and makeup trial
One of the best things you can do is have a hair and makeup trial before the big day. You don't want to risk any flaws or disappointment on your wedding day! A staggering 84% of brides believe a trial is a good idea.
Makeup trials have seen an increase of 9% in the last year, after a slight drop the year previous. After all, it's a great way to see how you will look and also if you want to change any features.
If this is a choice you make, be sure to include the cost into your budget so you aren't caught out, especially since it can be forgotten in the original plan. Also, be smart with your planning – so your beautiful hair and makeup don't go to waste! Plan a night out so you can make the most of your trial look, whether it's a dinner date or even aligning it with your hens party!
What to look for in a good hair and makeup supplier
Now that you've planned your hair and makeup looks, it's time to find a supplier. Finding the right person for the job can be tricky, especially because their job will have a huge impact on how you look on your day. 83% of brides will hire a professional hair and/or makeup artist for the day, while 14% will have a friend or family member do it for them.
If you plan to go with a professional, reviews are one of the best ways to get a feel for how a supplier has worked at a wedding before. The feedback comes from real people, so you know its genuine, and it can also help troubleshoot any questions you have.
Previous brides have really appreciated when a hair or makeup supplier has been available and is willing to have multiple trials before the big day, just to ensure they look perfect. They also like it when their hair or makeup supplier can give them care advice for how to maintain their look throughout the day. Reference images are a great help in creating the look you want – Instagram, Pinterest, magazines and even real weddings are a great source of inspiration.
Suppliers that are educated in their products or who have organic or more ethical products will be highly valued by couples ion 2020. Someone with great experience will be able to provide advice on what will suit you based on what you have in mind, including colour and coverup techniques if required.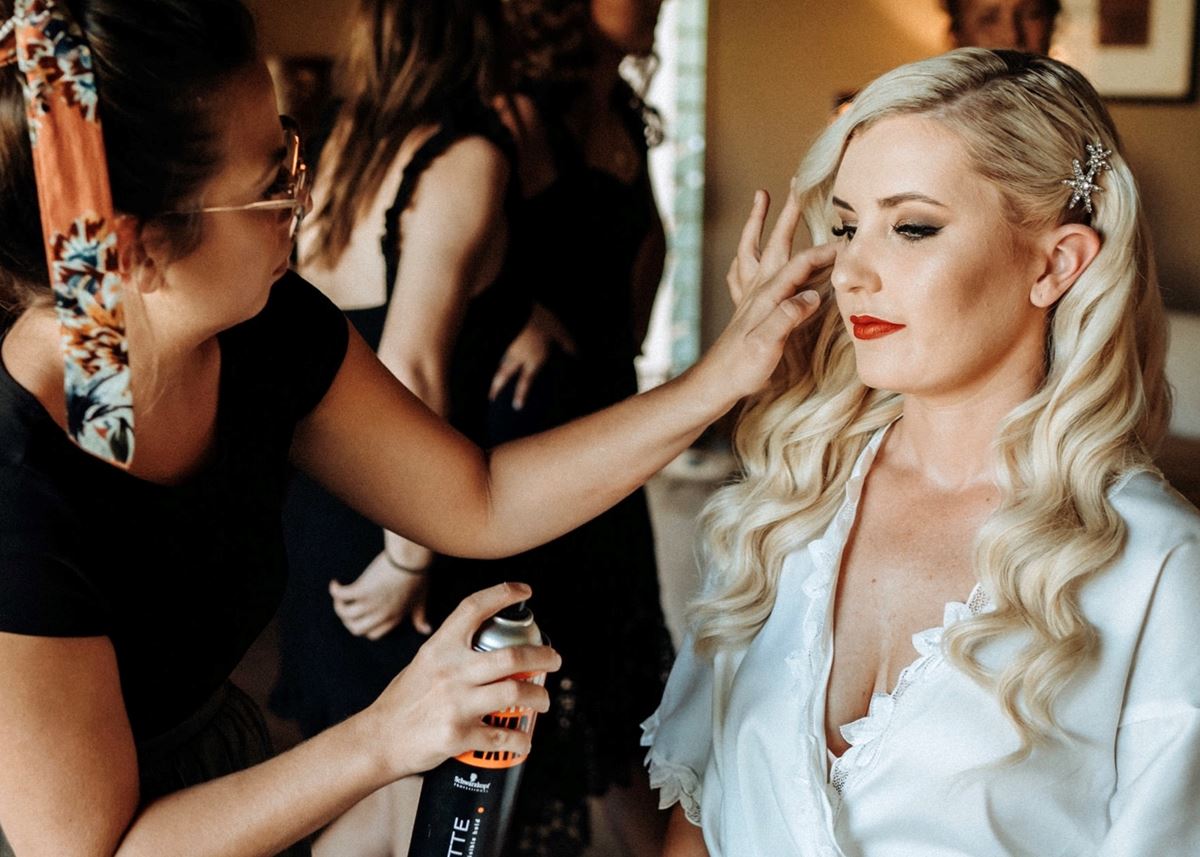 How to avoid potential disappointment
The last thing you want is something to go wrong, so it's very important to look out for any red flags, such as the supplier not offering a trial before the day. When a trial is offered, it shows that the supplier wants you to look perfect just as much as you do. While you're not obligated to do a trial, it should be standard practice (unless you've booked too late and there isn't time to fit one in before the wedding day).
Another thing to be aware of is making sure there's enough time for everyone on the day. Prepare yourself and your artist by having a conversation about the different hair and skin types, as well as the number of people getting ready on the day. That way, they can allocate enough time for each person, so everyone is ready on time.
As a professional hair and makeup artist, heed their advice when it comes to the morning of your wedding. They will have a good idea of timing and how long it should take for everyone to get ready. If you are worried about time or size of the wedding party, consider hiring an additional artist to ease any stress.