Asking your closest loved ones to be in your wedding party is a big responsibility, and while it's certainly an honour, there's no denying that it can be a pricey affair. With an array of events and expenses in the lead-up to the wedding, on the day, and even sometimes afterwards, costs can add up pretty quickly. Wondering who pays for what? Read on as we break down bridal party costs.
Potential costs associated with being in the bridal party include hair and makeup, bridesmaid dresses, groomsmen's suits, hen's and buck's parties, gifts, and more. To avoid any awkward situations with your wedding party, we suggest finalising your budget early and being as clear as possible upfront about who will be paying for what.
Some couples cover all costs associated with wedding party attire and hair and makeup, while others ask their groomsmen and bridesmaids to pay for some things themselves. How you allocate costs will depend on your budget and personal situation, so it's entirely up to you! Just make sure you're transparent about what's expected so your wedding party members can budget accordingly.
If you're feeling a little confused about who pays for what in your wedding party or how to set realistic expectations, fear not — we're here to help. We recently ran a series of polls over on the Easy Weddings Instagram to get the inside scoop from real couples planning their weddings. Keep reading for all the goss as we break down what bridesmaids and groomsmen pay for when it comes to wedding expenses versus what falls on the couple.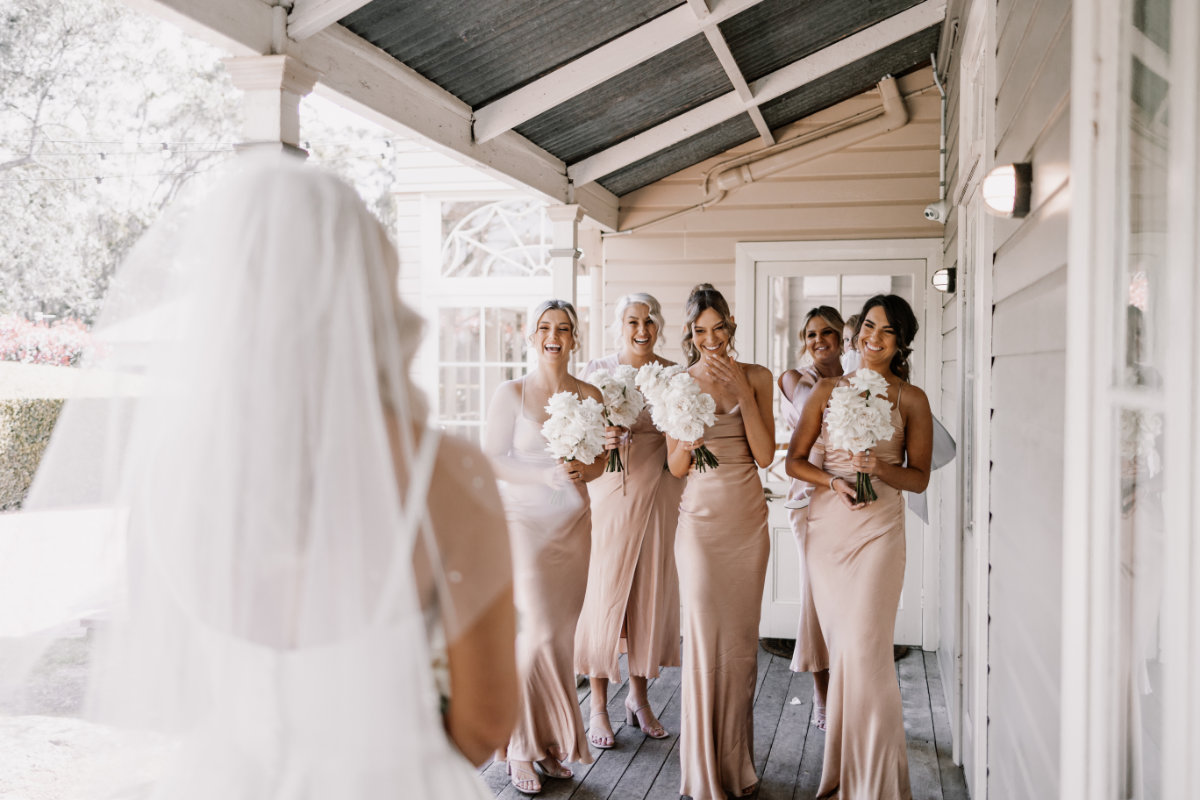 Get Help Planning Your Wedding
---
Managing wedding costs together
There are typically three different options when it comes to paying for items for your wedding party. These include:
The couple covers all costs associated with the wedding party
The wedding party pays for everything themselves
You come to an agreement and split the costs between you
The third option is generally the most popular with couples as it means you can come to an agreement on what you do and don't want to contribute to. You can also work together on keeping the costs affordable for everyone.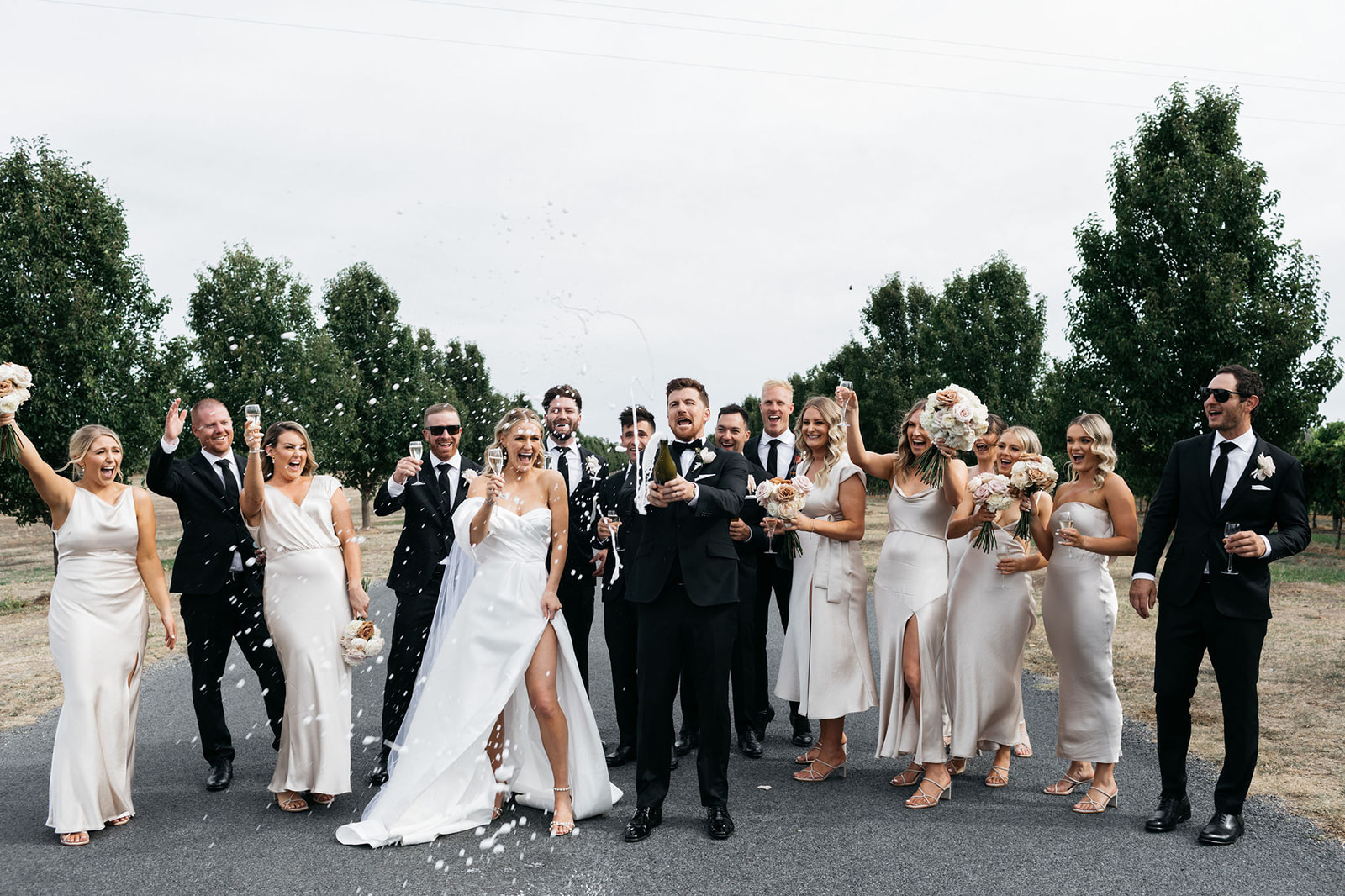 Wedding party attire
One of the major costs associated with the wedding party is their outfits, including suits, dresses, shoes, jewellery, accessories, and any alterations. Who pays for wedding party attire is often up for debate and will differ depending on your budget, but we think it's totally fine to ask your wedding party to buy their own outfits, as long as you're not expecting them to fork out a small fortune for a Gucci suit.
Our Insta polls revealed it was a pretty even split between couples covering the entire cost of their wedding party's attire and those sharing the costs or asking bridal party members to pay for their own outfits and shoes. Here's what some of our amazing real couples had to say about wedding party outfit costs:
I asked my bridesmaids to pay for their own dresses, but they were able to pick a dress they loved with our colours so they could resell or re-wear it.
Our wedding party paid for clothes and shoes, we paid for their jewellery.
We covered the cost of clothes and accessories, so our wedding party members just had to pay for their own shoes and any alterations.
I gifted my bridesmaids jewellery and gave them a $300 voucher to buy whatever dress they wanted in my preferred colour.
Our groomsmen are paying for their own suits and shoes, but we gifted them personalised cufflinks and paid for alterations.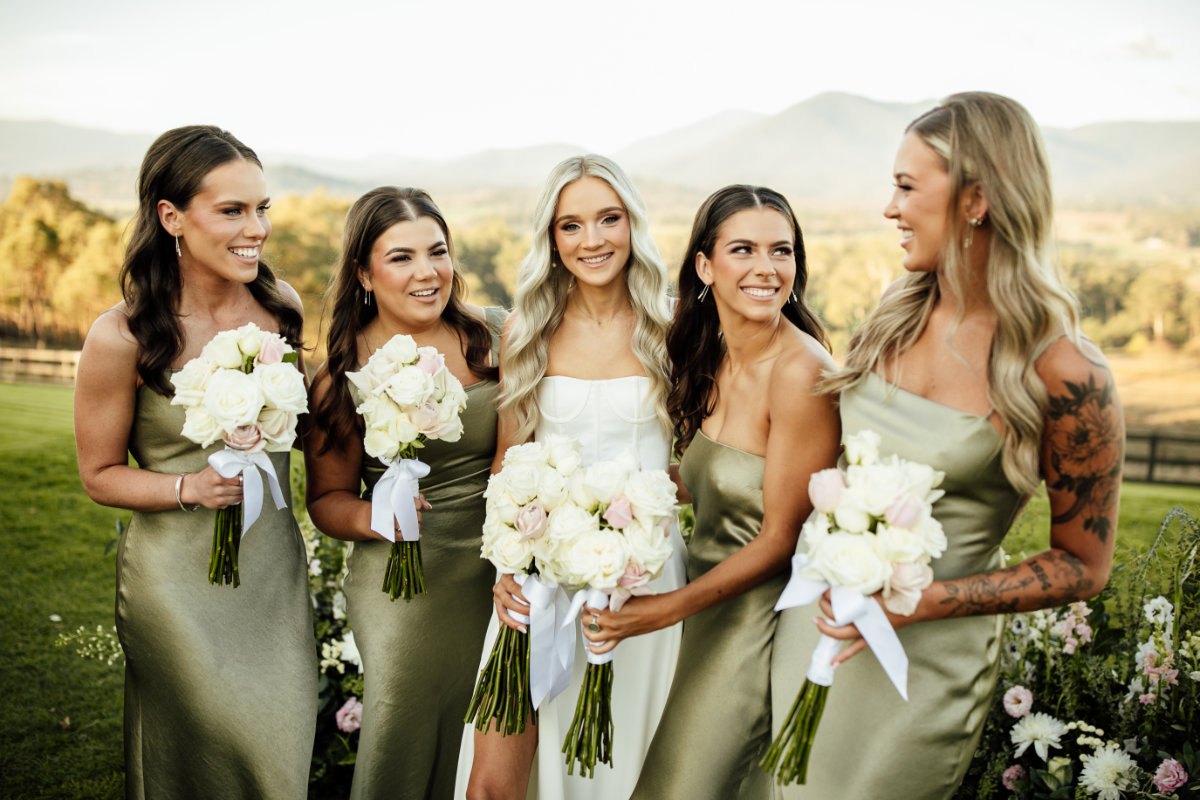 Hair and makeup
While this category is still mostly reserved for brides and bridesmaids, more grooms and groomsmen are opting for barbershop treatments or pampering ahead of the big day. Traditionally, the couple will pay for hair and makeup services for the bridal party, with more than 80% of real couples surveyed covering this cost themselves.
If you do want your bridesmaids to pay some or all of the cost, it's typically split with something else on the list. For instance, you might pay for the dress and shoes and have your bridesmaids pay for their own hair and makeup. Services like beauty treatments, waxing, or getting nails done before the day should usually be paid for by members of the wedding party.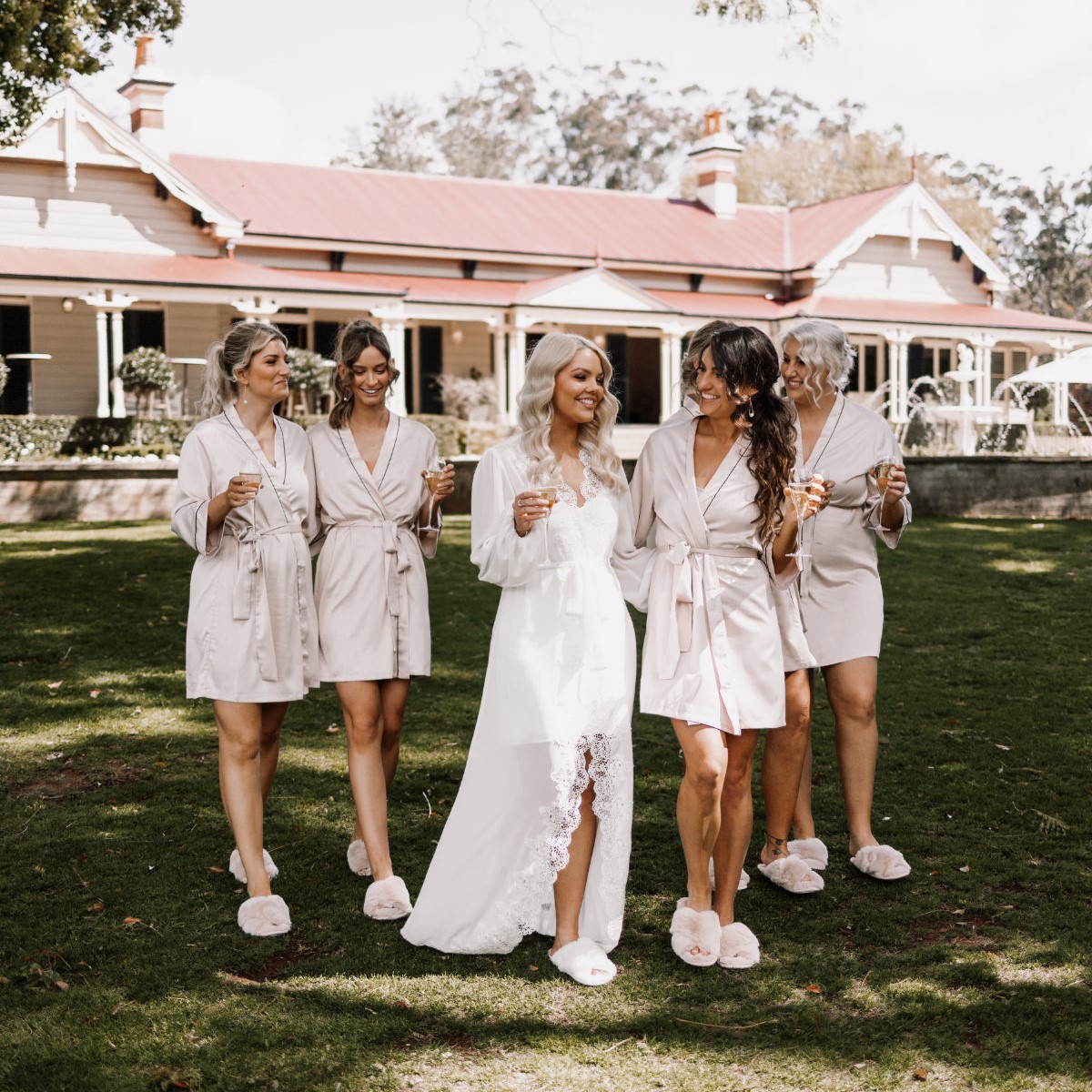 Hen's and buck's parties
Unlike hair, makeup, and outfits, the hen's and buck's costs are usually always covered by the wedding party members and other guests. Planning, decorations, deposits, games, transport and other details can be paid for by the wedding party. Meals and drinks will then be covered by the guests who are attending.
Here's the inside scoop from our Insta polls around hen's and buck's party costs:
Each guest is paying for themselves, and my bridesmaids are splitting my cost for the hen's party.
Bridesmaids are paying more than guests, but guests are still paying a base price. The bridesmaids are covering my cost.
All guests paid including me as the bride. It was important to me that no one covered my costs.
---
Need a hand planning your dream day? Our amazing supplier specialists are here to help! Chat with them today & they'll assist with curating your supplier dream team. 💖