Sometimes bridal parties are more effort and expenses than they're worth, and often couples are left disheartened or disappointed when the bridal party don't meet their expectations. So, if you're thinking of mixing it up with your bridal party, here are 7 alternative bridal party trends you should consider!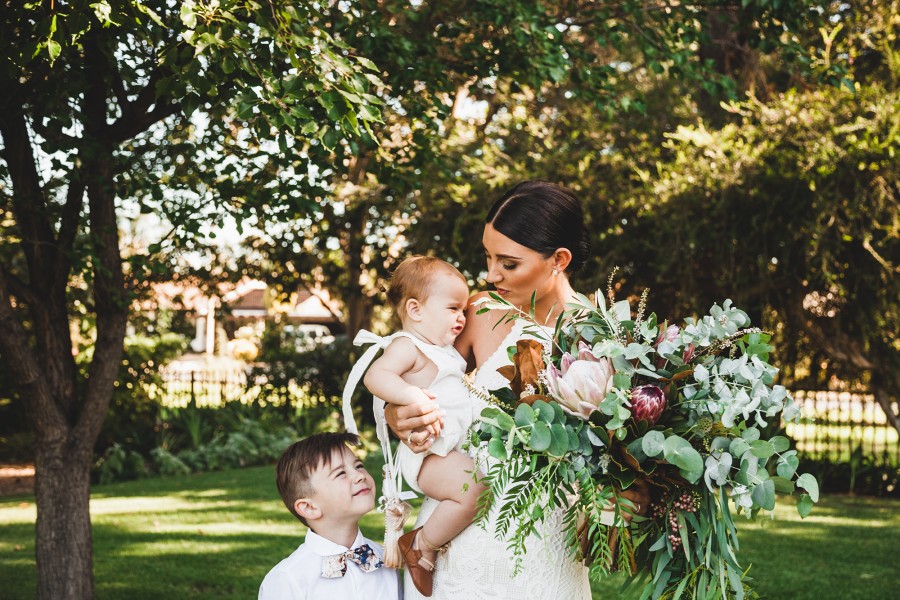 Children only
A great way to avoid bridal party drama is to only include those who aren't capable of creating drama – children! The innocent nature of children will only make your wedding more endearing and happy, and the children themselves will be honoured to have a special role in your wedding day. They won't fuss about with bridesmaid or groomsmen expenses or complain when you put them in a dress that doesn't particularly suit their usual style. They're children – give them a cute outfit, a special job, and a lollypop and they'll be happy!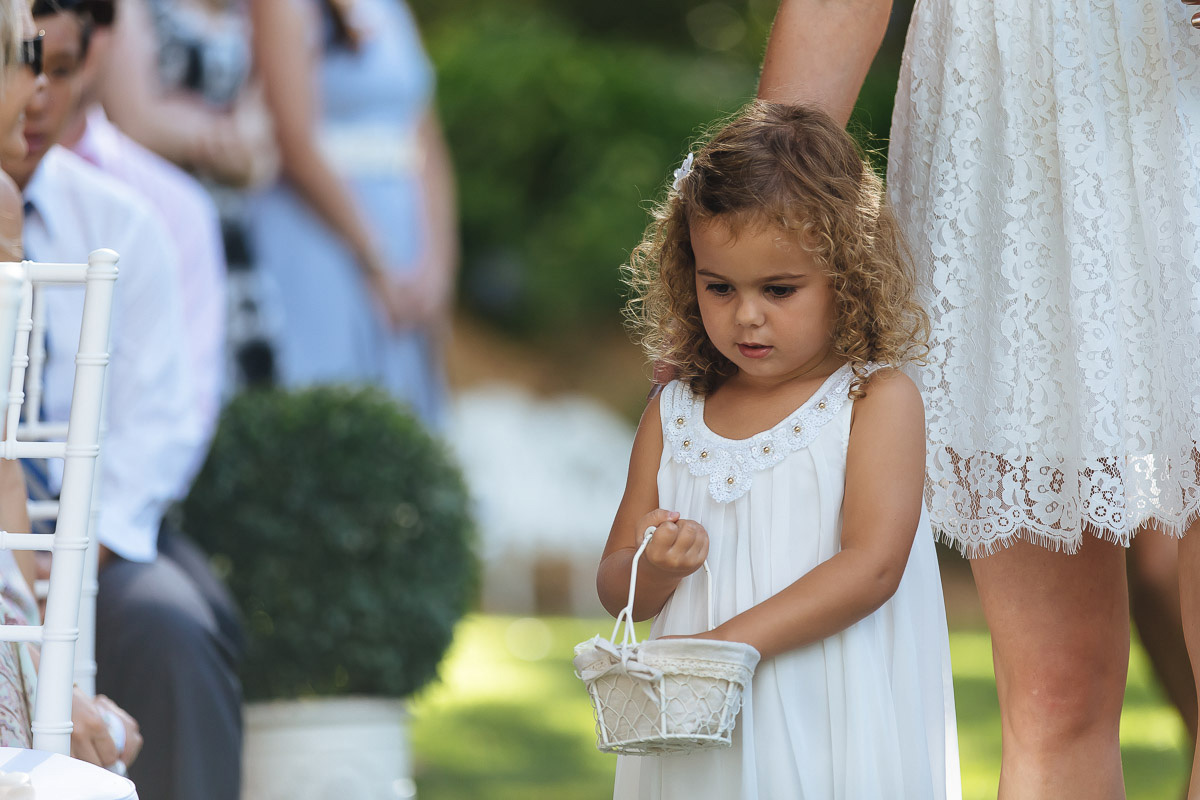 Swap gender roles
Instead of having a groom's best man and a bride's maid of honour, why not change up the gender dynamics and have a 'best woman' and a 'man of honour'. Dictating your bridal party via gender roles may constrict who you choose, and choosing someone of the opposite gender may actually be a better choice in the long run. You never know, a 'man of honour' may be more helpful than a maid of honour anyway!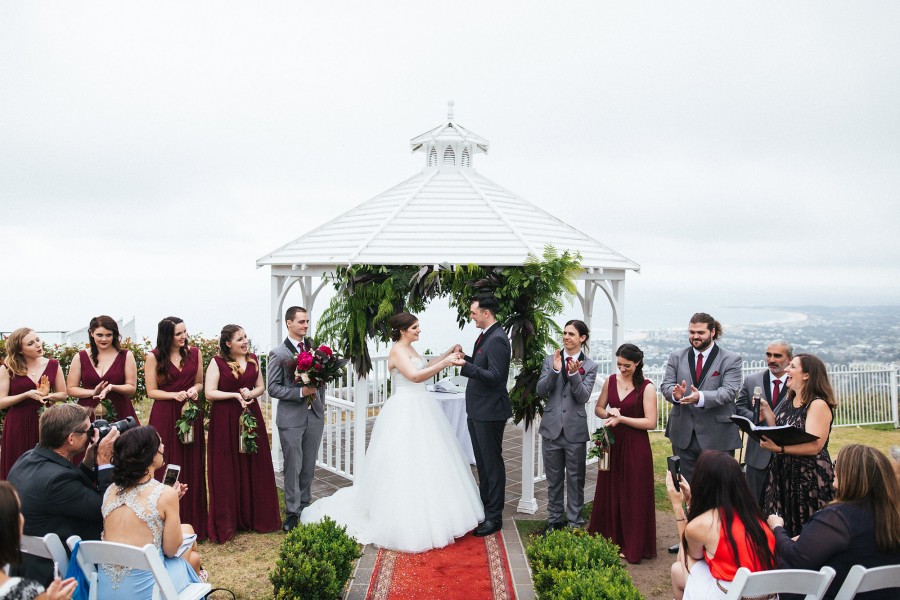 Include your grandparents
A really sweet idea to side-step bridal party traditions is to include your grandparents. Instead of having a gang of bridesmaids, you could instead have your cherished grandmother walk ahead of you down the aisle.
Grandmothers also make fantastic flower girls, as seen below!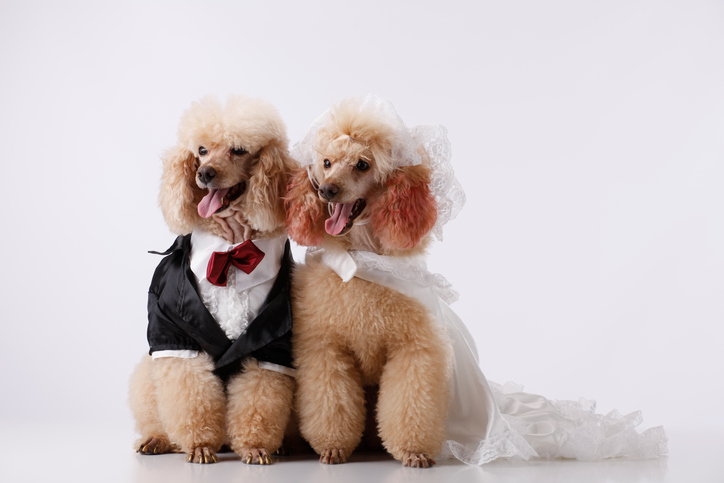 Have you furry friend as your maid of honour or best man
Dogs are commonly known as 'man's best friend', so why aren't they immediately considered when choosing your bridal party? While they might (heaven forbid) take a leak on your dress, they won't give you strife over what they're meant to wear, how much they're spending on your hen's night, and most importantly, won't disappoint you! (Plus you get an exceptionally cute companion to walk ahead of you down the aisle).
Read related: Would you have your fur friend walk you down the aisle?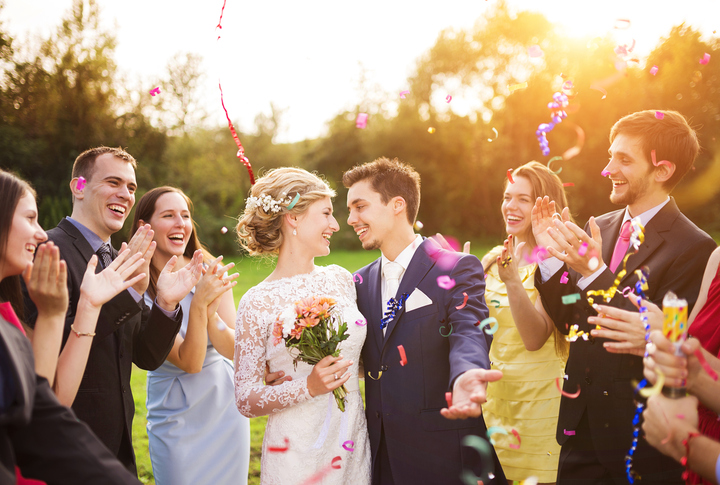 Ask your closest family and friends to wear a certain colour
Instead of having an exclusive and uniformed bridal party, you can avoid this totally by asking your nearest and dearest family and friends to wear a certain colour. This way they'll all be included in your day, and won't feel left out of an exclusive bridal party.
Give corsages to your would-be bridal party
Like mentioned above, another great way to avoid traditional bridal party roles is to give corsages to your would-be bridal party. They needn't be involved in the day as far as formalities or jobs go, but they're still given a token of your appreciation without looking and feeling exclusive, and without carrying the pressure to perform on your special day.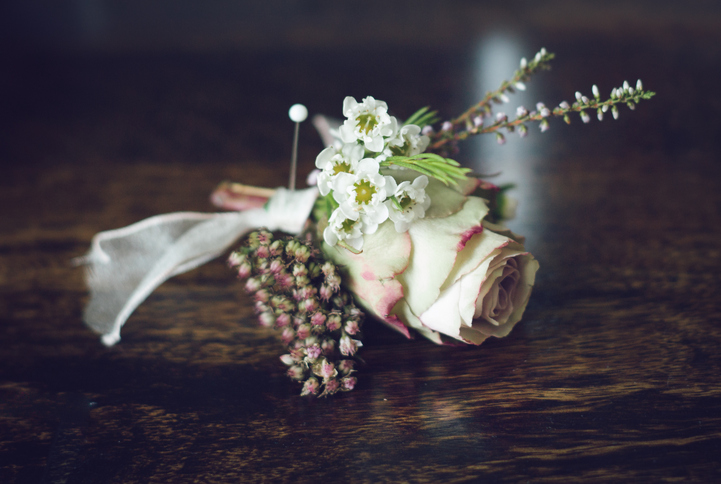 Giving your would-be bridal party special jobs
While you might not want a uniformed bridal party, it's still nice to include the special people in your life by giving them a specific task to perform at your wedding. This might mean acting as an usher, giving a speech, or announcing your arrival at the reception. The people you choose will be grateful for their inclusion, they won't have to worry about the pressures of being a bridesmaid or a groomsman, and you won't be disappointed or let down by any possibility of bridesmaid Zilla antics! It's win win!