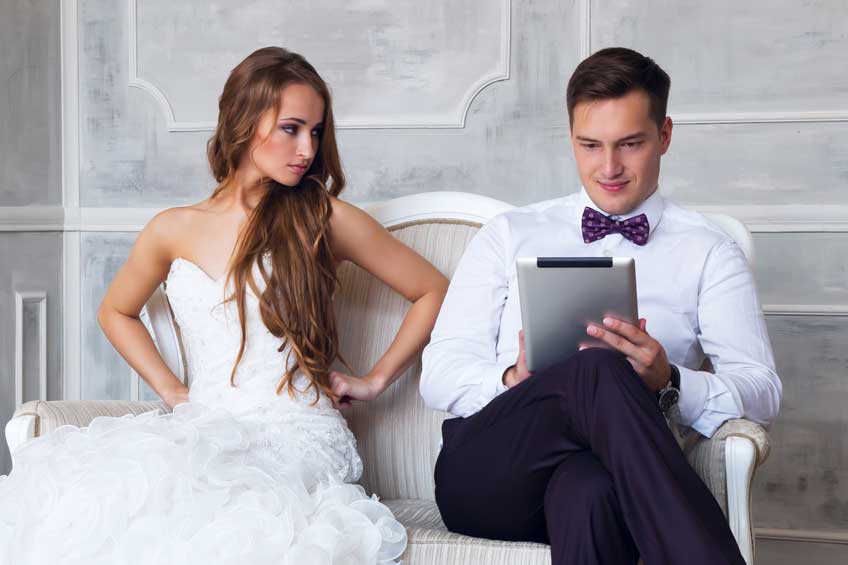 Weddings are a wonderful exercise in romance, creativity, emotion and inspiration. But underpinning the day's style, sophistication, sentiment and success is a very practical consideration – how much is it going to cost?
It's fair to say very few couples are planning their weddings with a blank cheque in their back pockets, so it's all about bringing your vision to life within the confines of a wedding budget.
Here's everything you need to know to set one up.
Set up a money tracker
As any financial planner will tell you, the first and most important facet of managing your money is to keep track of exactly how much you have coming in and going out. The same principle applies to a wedding, whether you plan to spend $1,000, $10,000, $100,000 or even $1 million.
So, what's the best way to do it? Well the short answer is, there's no one right solution for everybody.
If you're computer literate, a spreadsheet might be the way to go, as you can set up formulas that will automatically calculate your bottom line as you add, subtract or adjust different amounts. This will help when you're trying to decide, for example, how much you would need to cut out of the budget for favours if you want to have a particularly expensive pair of shoes.
Of course, the easiest way to keep on top of your wedding budget is to use
Easy Weddings' budget planner, which has the advantage of being available online – and as an iPad app, meaning you can access it whether you're at home, on the train at the baker or browsing in a dress shop – and you won't have to mess with spreadsheets, tabs and formulae!
Other ideas to consider include a folder with different sections for the likes of clothing, the ceremony and reception, or even a chalkboard that gives a rundown of your financial position at a glance.
As long as you have some way to track your expenses and upcoming costs, you won't run the risk of running out of cash right at the end.
Along the same lines, if you can have a separate bank account just for your wedding, that will also help you keep an eye on all things related to money.
[ew-supplier-carousel]
Do some research
Once you've decided how you're going to track your budget, you'll need to populate it with potential products and services. That way you can start researching what things roughly cost, so you're not tripped up by assumptions. Drop by Easy Weddings' supplier directory and you can request quotes from within the site. Of course, you could ring or email vendors for quotes, too – and don't forget to ask advice from people you know who've recently married.
Also make sure to include things you're not sure about – or even things you've never wanted – just so you're prepared in case you change your mind later. The aim, at the end of this process, is to be in an informed headspace as you move forward.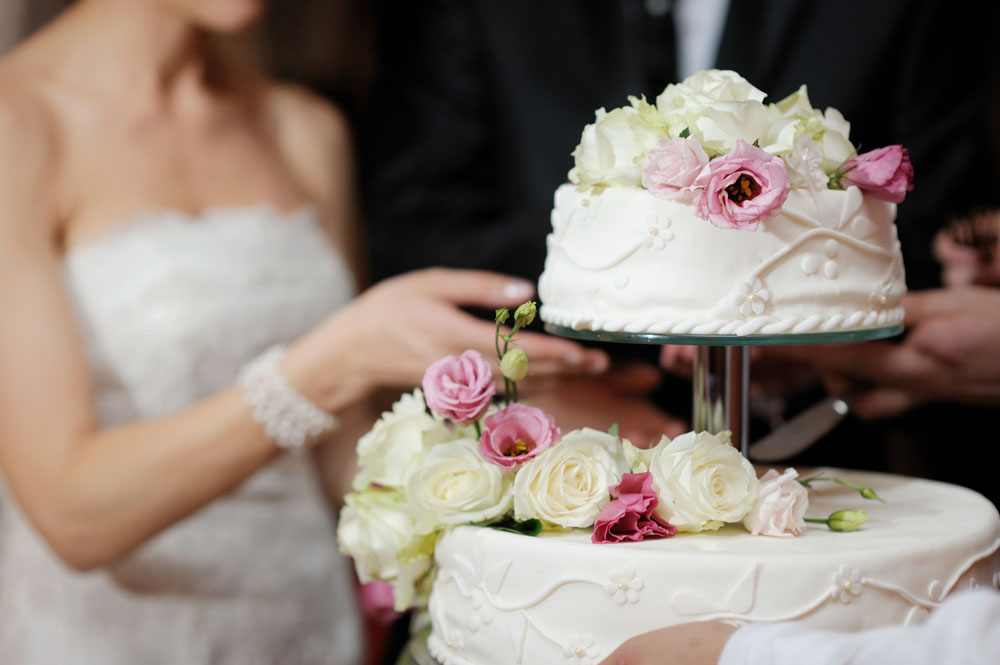 Don't forget to check out this list of nine wedding costs (most) people forget! 
Talk about money
Once that's done – and you have a rough idea about how much different aspects of a wedding will cost – the next logical step, if you haven't done it already, is to find out how much money you have to spend.
For starters, of course, there's your personal input, as most modern couples will wear at least a good chunk of the cost themselves.
Then there's your parents, many of whom will also want to make a contribution.
So, ask them to put a specific dollar figure to their support and be grateful for anything they can give, no matter how big or small it might be.
On the flip side of this, never factor in any money that is not absolutely guaranteed. For example, if you usually get a Christmas bonus at work, that's great. But until it's in your bank, don't incorporate it in wedding funds so you don't end up falling short.
Nobody needs that disappointment so keep it real to keep things ideal.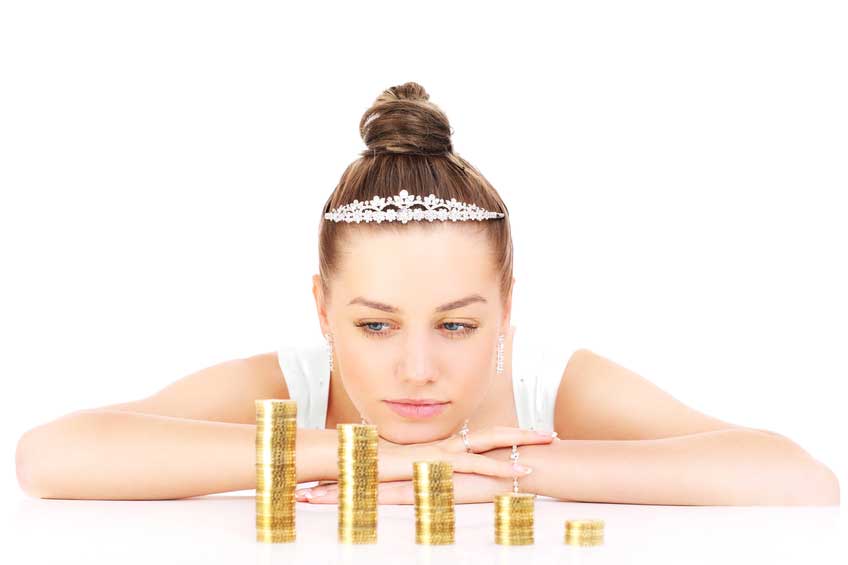 Firm up the essentials
Next up comes the chance to look at big-picture decisions. Because while a lot of costs will come down to your choice of vendors, there are other factors that play a role. And you need to consider them early to allow for a realistic budget.
Firstly, decide on the when and where. If you're getting married in peak season, expected to pay more, whereas another time of year may bring good discounts. It's a similar situation when deciding what day to marry (weeknights versus weekends), where to marry (CBD versus country) and when to marry (night versus day). Also decide on your style, say formal elegance versus casual charm, as this will be a big budget consideration.
Another must-address, of course, is the guest list, as this is probably the biggest determinant of costs. So ask yourself the important questions now. Can single friends bring a plus one? Will you be inviting children? Should long-term partners you've never met make the cut?
Chances are, you'll find more than one 'no' in amongst the answers, but don't feel bad about it. A line has to be drawn somewhere, and it's just as important to be financially responsible with a wedding as it is with everyday life.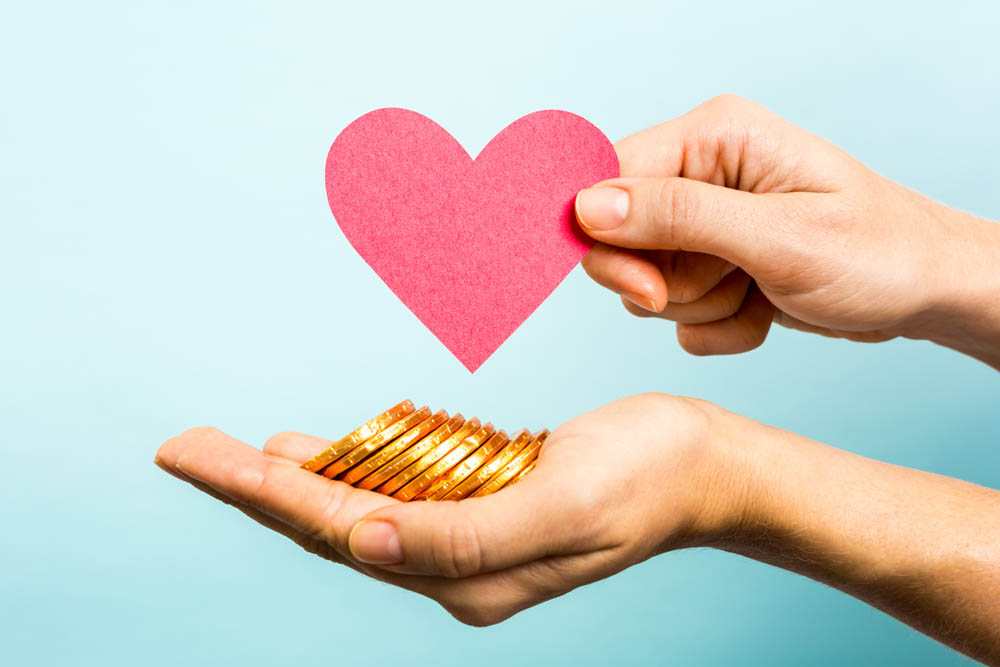 Create a priority list
If you're lucky enough to have the funds to pull off your dream wedding, you'll easily be able to fulfill every wedding whim and wish you've ever had. But, realistically, most of us don't, which is why it's important to set a priority list.
As a starting point, go back to your budget planner, which has a list of everything that could be part of your wedding, from the dress and a bespoke cake to a live band or performing magician.
Then, start working out what your priorities are, from most to least important. Most couples, for example, will have photography as a high priority to ensure they have gorgeous lifelong mementos of their big day. For others, a degustation menu will be a must, while still others will aim for fabulous bomboniere.
There's no right or wrong order – it really is about planning your day your way. But at least if you can decide on what's most and least important, you can start allocating funds from the top down.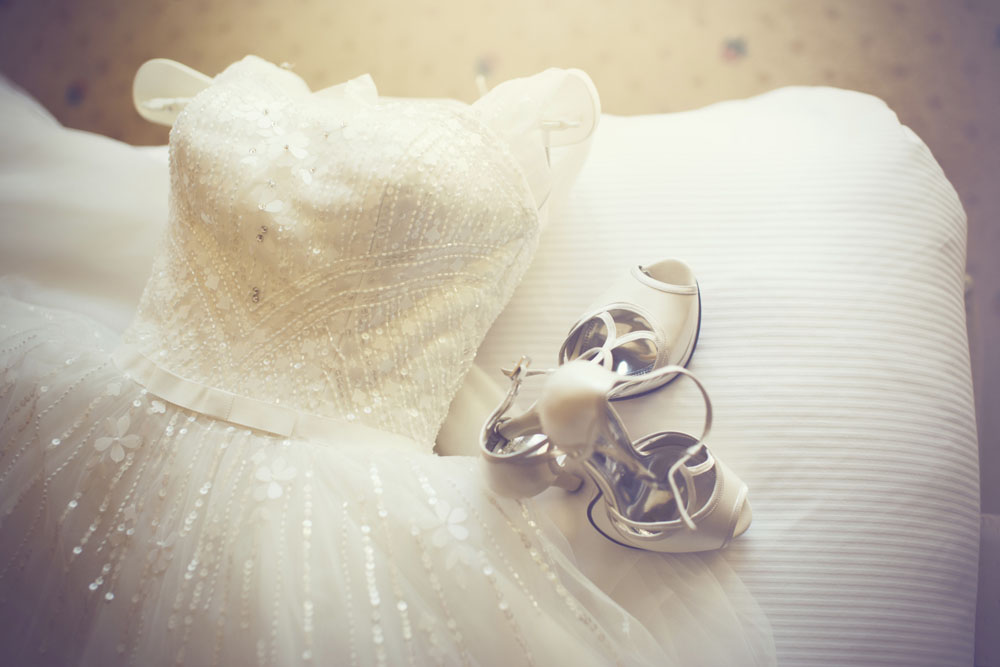 Final steps
Once this is all done, it's time to start pulling together your actual budget. And if you've followed all these steps, it should be relatively painless. You'll know how much money you have to spend, what you need to include, how much things will roughly cost and what things have to stay and could be omitted if finances demand it.
Then it's just a case of finding the right people to bring your dream day to life.
And as you do, there's one more thing to make sure you consider, which is due dates. It's no good saying you can get to $25,000 if you save X amount of money each month for six months, if you're going to need more than ¾ of it for deposits in just two months. So, read payment timelines carefully and plan accordingly. Here's some other handy tips:
* Set aside some money in the budget for an emergency fund. This could cover anything from last-minute spot cleaning on your dress to having to buy a wedding's worth of umbrellas if heavy rain threatens.
* Don't forget to incorporate items for people outside the wedding party. This could be corsages for your mothers or thank-you gifts for people such as the MC.
* Take note of overtime charges in contracts. You'll need to know these upfront for the budget so you don't get lost in the heat of the reception moment and end up with extra debt.
* Make sure, when booking professionals, that you know exactly what you're getting. For example, if you could see yourself wanting two trials with a make-up artist, always ask if there's a charge for the second one. Better to be budget safe than sorry.
Finally, as a starting point, here's some basics to include in your wedding budget. More information is available here.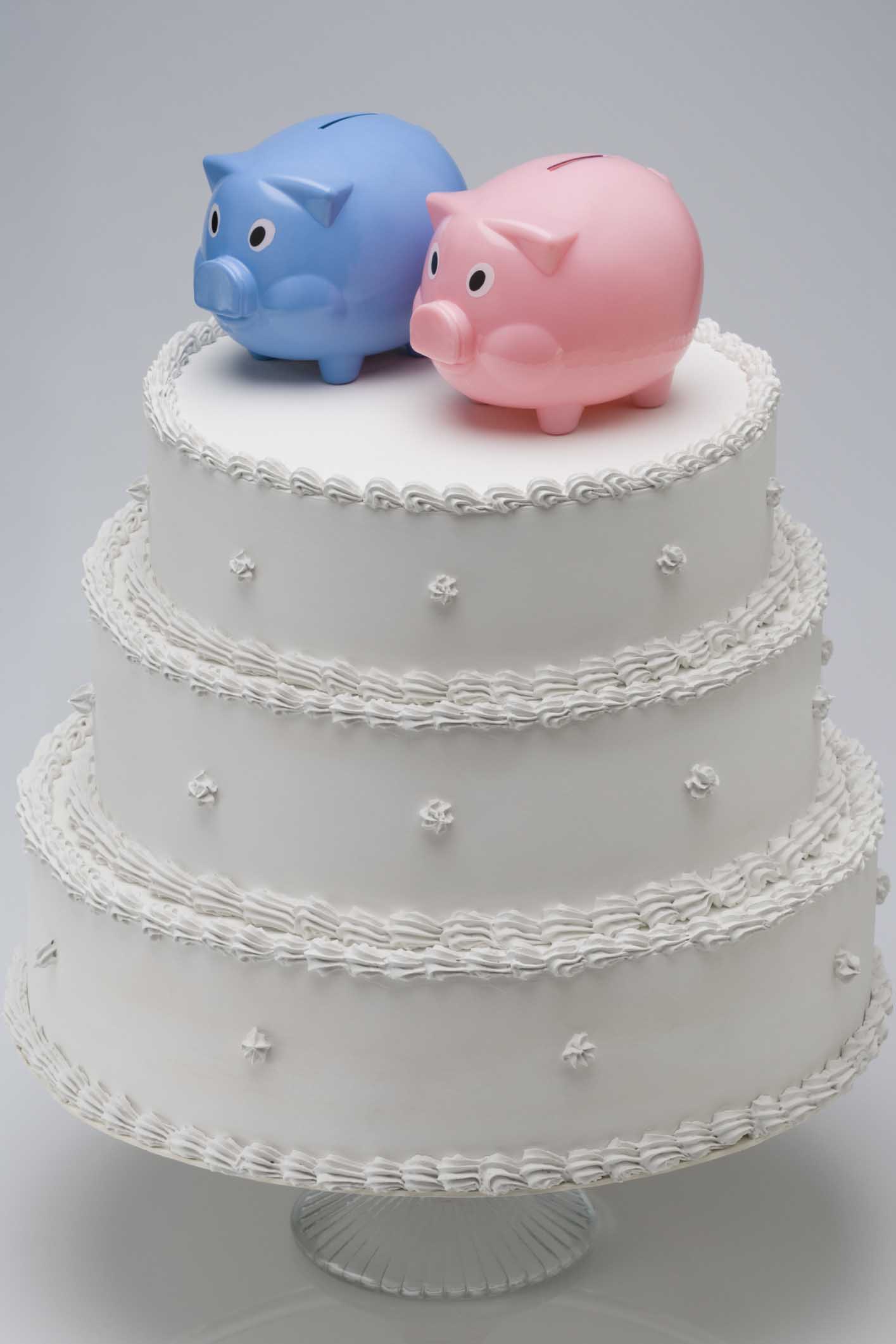 Engagement
Gifts/flowers/tokens to ask people to be your attendant
Engagement party
Rehearsal dinner
Personal costs for pre-wedding parties, for example, a new outfit for the hen's night
Beauty treatments
Engagement photos
Engagement video
Stationery
Save the date notices
Wedding invitation suite (includes RSVP, maps and registry cards)
Stamps/postage
Miscellaneous items such as table numbers, escort cards and reception menus

Clothing and accessories
Wedding rings
Wedding dress
Alterations
Veil
Slip/petticoat/hoop
Jewellery
Shoes
Garter
Stockings
Gloves
Lingerie
Headpiece
Purse or clutch
Manicure
Pedicure
Bridesmaids' dresses
Bridesmaids' accessories
Bridesmaids' shoes
Groom's outfit
Groom's accessories
Groomsmen's outfits
Groomsmen's accessories
Junior attendants' apparel
Make-up artist/s
Hairdresser/s
Big day
Hotel room/s the night before
Breakfast and other food while getting ready
Photography
Videography
Transport
Florist
Bride's bouquets
Bridal party bouquets
Groom's buttonhole
Groom's party buttonholes
Guest corsages/boutonnieres
Ceremony flowers/altar arrangements/pew decorations
Toss bouquet
Flowers for junior attendants
Confetti
Flowers on top of the cake
Reception centrepieces
Reception decorations
Ceremony
Venue hire
Celebrant
Marriage certificate
Professional musician/s
Aisle runner
Confetti
Ceremony programs
Props such as a unity candle
Location and pew decorations
Guest book/pen
Flower girl basket / pageboy ring holder
Childcare
Parking
Reception
Venue hire
Venue staff
Catering
Beverage package
Corkage
Favours
Extra meals for vendors
Professional MC
Babysitter
Activity packs for children
Photo booth
Live artist/band
DJ
Cake
Cake topper
Decorative items
Cigars
Guest book/pen
Unexpected guests
Parking
Miscellaneous
Thank you gifts for bridesmaids, groomsmen, parents etc
Transport after the reception