Planning a wedding is basically planning the biggest party of your life! Most of the time you'll be booking the highest number of services for any event, and spending the most money.
So when it comes to booking all of those services how much should you pay? We've taken a look at what couples in Queensland have done in the past to help you plan your big day.
18% of all Australian weddings are held in Queensland, with the average Queensland couple spending $24,759 on their big day. Luckily for you, that's $8,000 under the national average!
So from Cairns to Brisbane, here's how much you can budget for each of your suppliers if you're hosting a wedding in Queensland.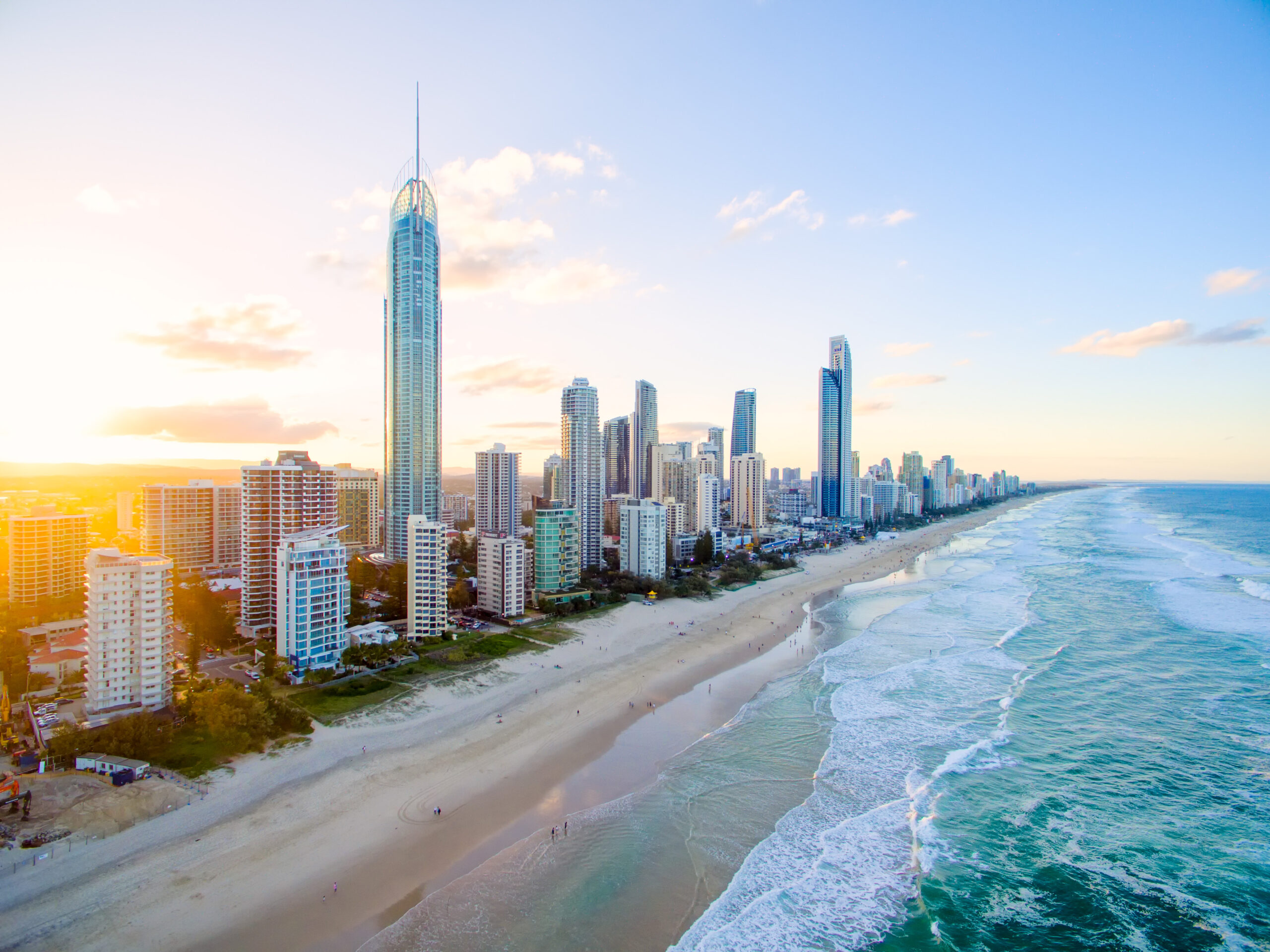 Wedding Venues
93% of all Australian couples will hire a venue for their wedding, so we know it's important to you!
The average couple in Queensland will spend $12,504 on their wedding venue. This has gone up by 19% in the last year as we've seen more couples putting a focus on the type of venue they hire.
The average couple will invite 97 guests to their big day so this works out to around $129 per head. If you're looking for a benchmark on your wedding spend, this is a good place to start.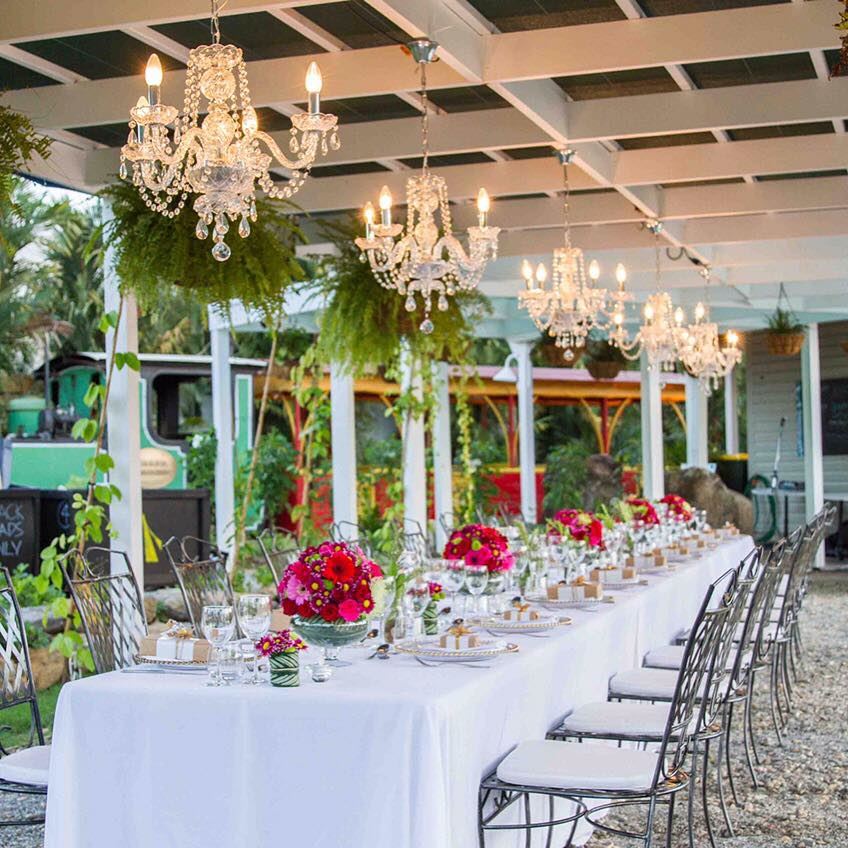 Wedding Dresses
Your wedding dress is likely going to be the most expensive dress you'll ever buy in your life. But it's so worth it! Other brides before you have agreed, with the average couple spending 22% more on their wedding dress now than they did in 2018.
The average wedding dress in Queensland should cost around $2,179.
And while we know that 75% of you have a budget to stick to when it comes to choosing your dress, another 25% of you say that budget doesn't matter. You'll buy the perfect gown regardless of the cost!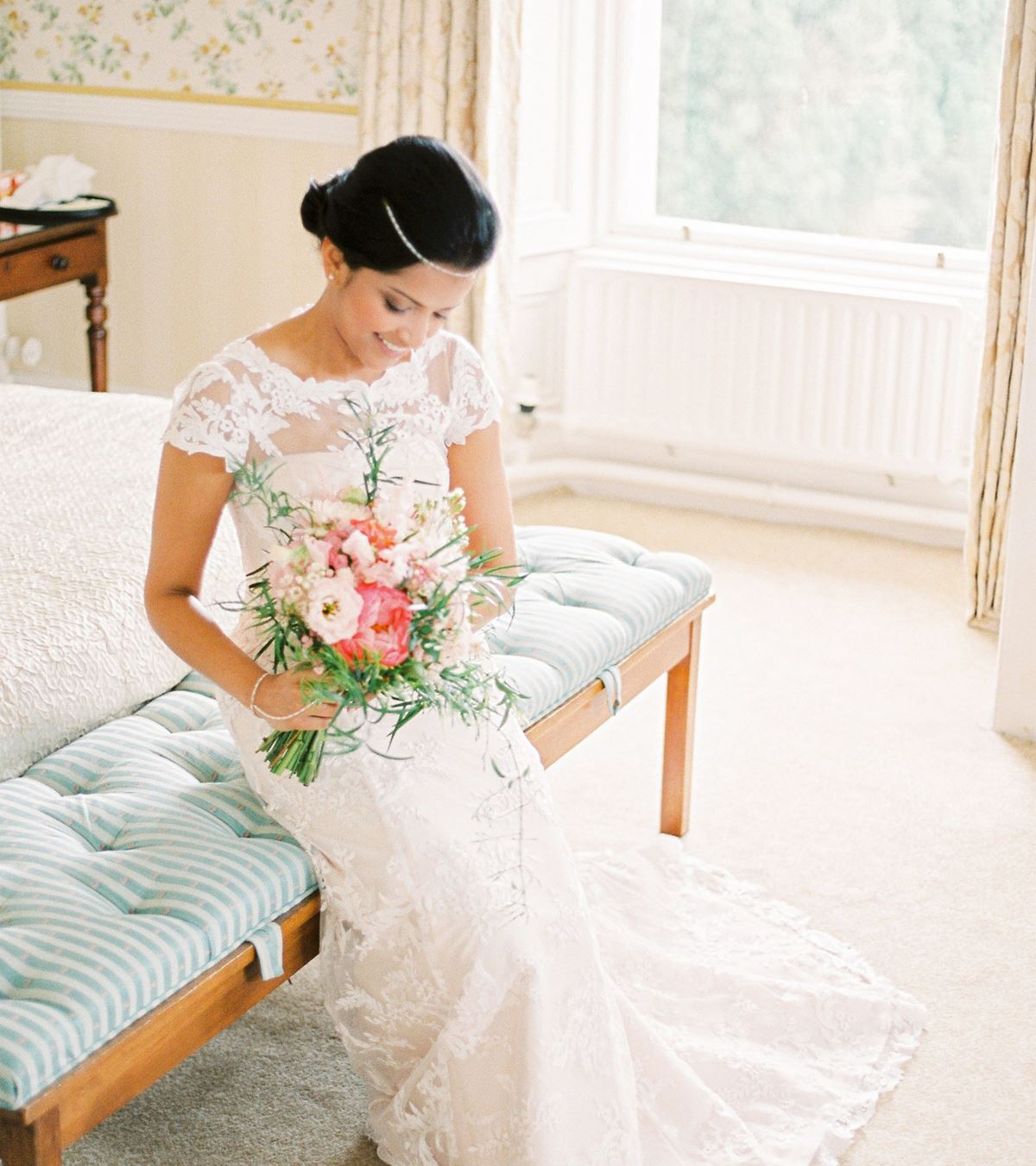 Wedding Photography
We're starting to see a lot more couples opting for natural and candid imagery on their day rather than the traditional posed shots. That said, 99% of Aussies say that they're going to have a photographer at their wedding, which is huge! It really is a day where you don't want to miss a thing.
Of that, 91% of you are looking to hire a professional. If you're hiring someone in Queensland, you're looking at spending an average of $2,514. This is around the same cost as last year.
When looking for a wedding photographer make sure that you find someone that you're comfortable with and confident in. You want them to be able to give you great directions on the day so that you truly can get great photos to remember it with.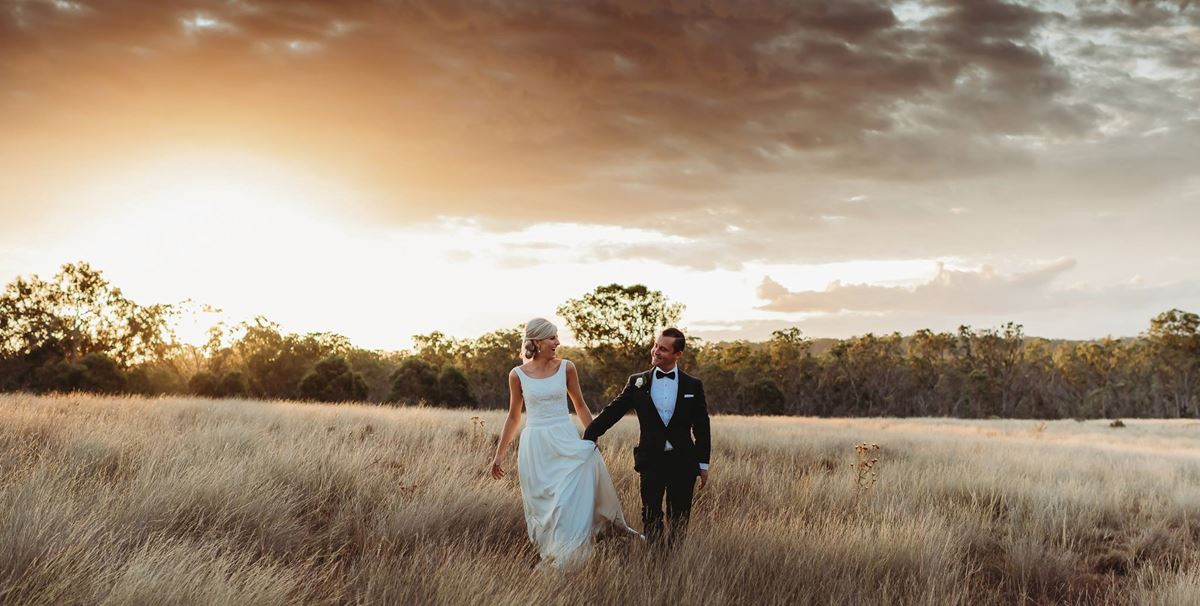 Marriage Celebrants
It's easy to just go to the registry office and get your legal piece of paper. But where's the fun in that? Most marriages in Australia are performed by celebrants who can handle all of that legal work for you. After all, the only thing making your big day a wedding and not just a party is the marriage and marriage celebrant part!
That's why it's really important to choose a celebrant that you really connect with. Nearly half of all couples are choosing a celebrant because they like their approach to ceremonies, and therefore will like the way that they can present their own wedding. So take that into consideration when you are making your choice.
The average cost of a celebrant in Queensland is $612.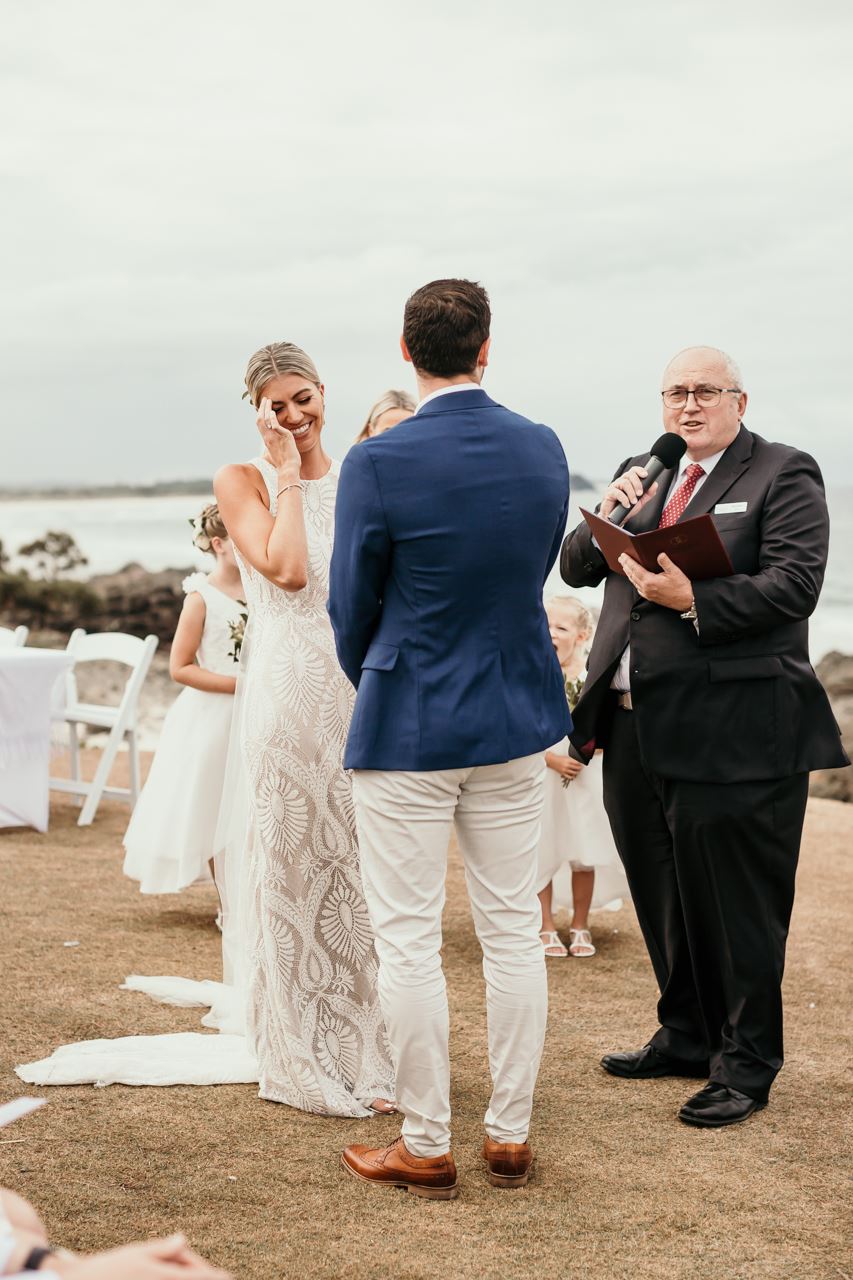 Wedding Cars
Whether it's a hot rod, hummer, limousine or something more traditional, arriving in style to your big day is not only important, but it can be incredibly fun as well!
The cost of wedding cars in Queensland saw a drop prior to 2018 as most couples opted to book just one vehicle for their day. Now we're seeing 33% of couples choosing 2 cars for their day and the cost of a wedding car has increased.
Transport for your wedding in Queensland should cost you around $918.
When you are looking for a car provider, make sure you take the size of your venues driveway into consideration. You don't want to have to get dropped off in the street!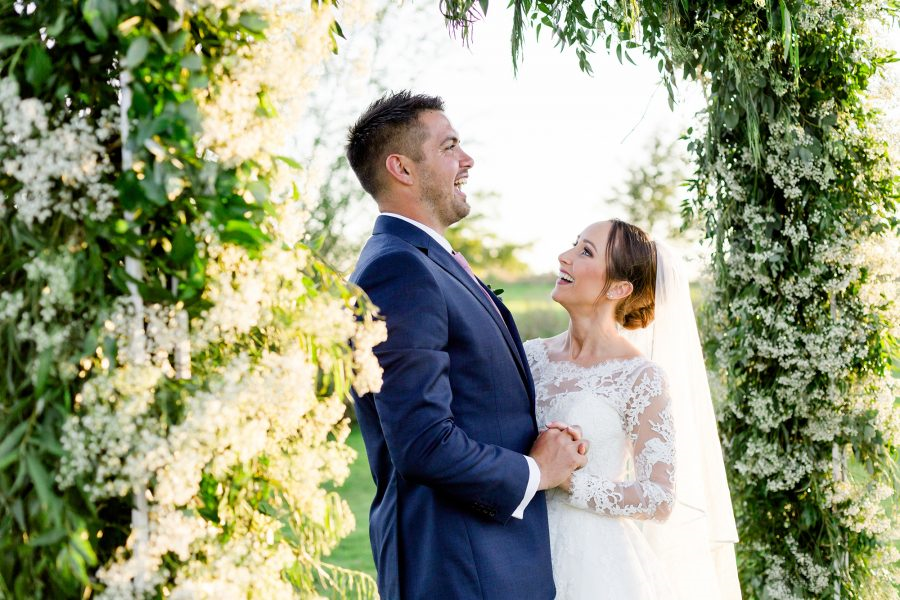 Wedding Videography
49% of couples want to make sure that they're not missing moving memories of their big day. Your photos will be able to capture what happened on your wedding day, but it's your wedding video that can show you the actual vibe of the day.
You should budget around $2,263 for a videographer if you live in Queensland.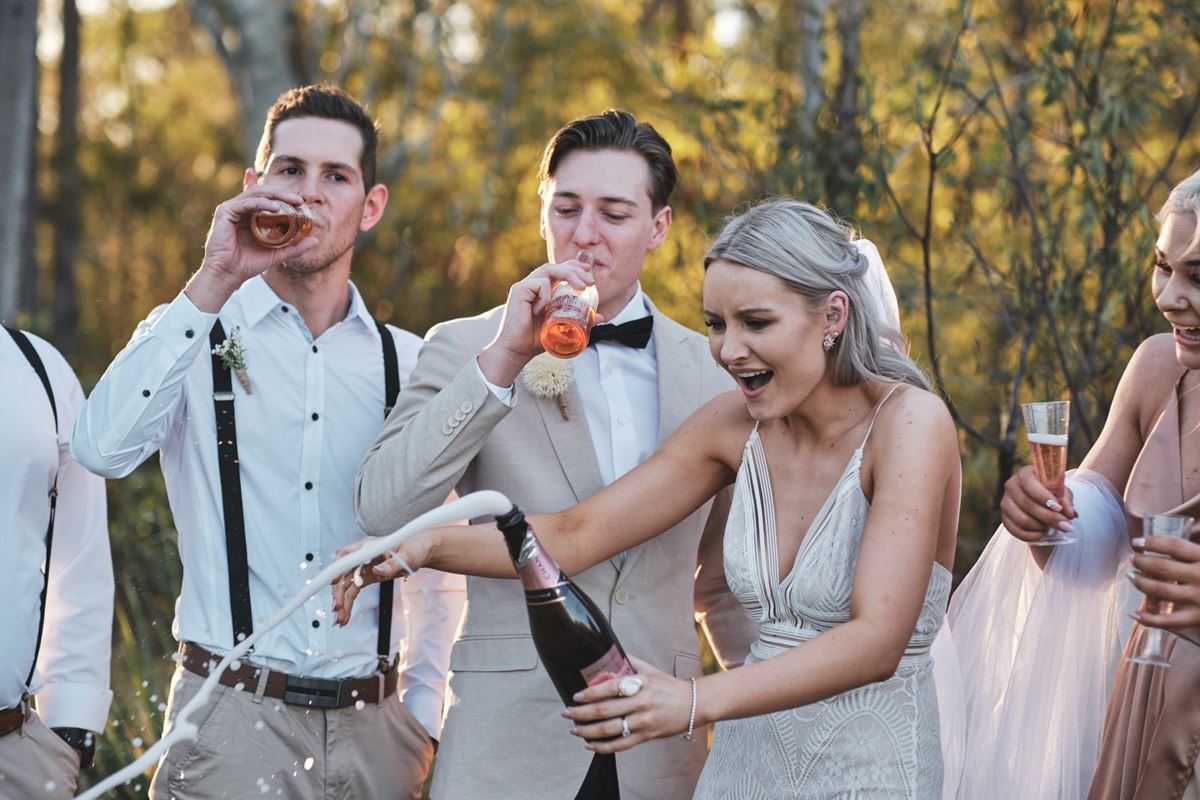 Catering
What's a wedding without good food and drinks? If you're spending on an external wedding caterer, you'll probably spend around $5,659 in Queensland.
Look for someone whose food you not only like, but can also cater to the different dietary requirements of you and your guests. And remember to take the weather into consideration as well. If it's a super hot day you don't want to be serving too much hot food!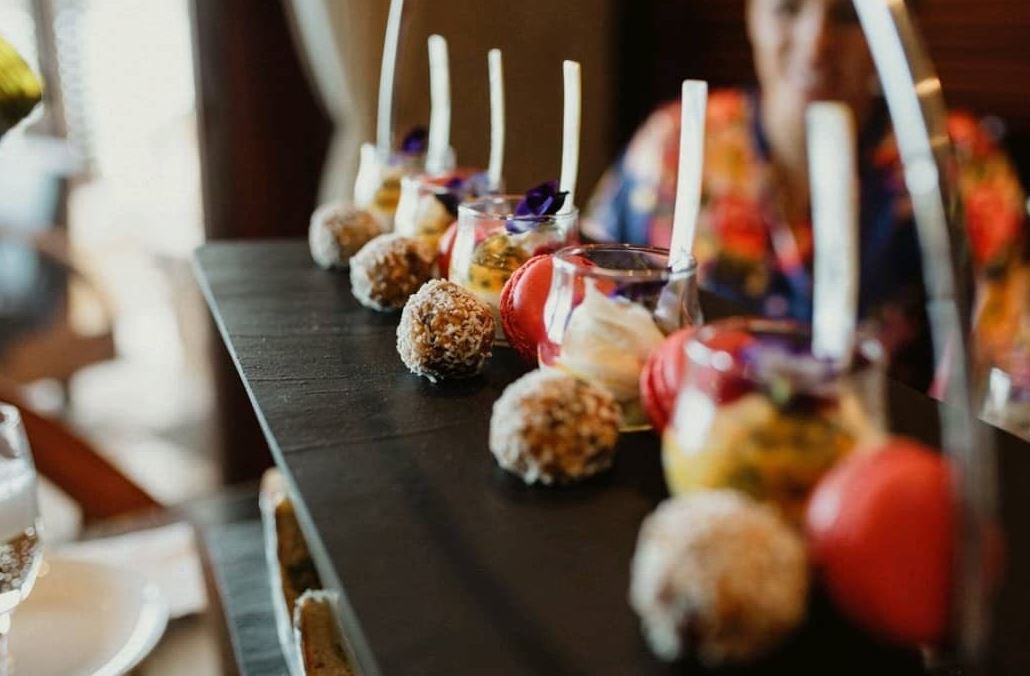 Wedding Hire
There's nothing quite like those extra bits and pieces to really make a wedding shine. Whether it's practical items such as marquees and chairs, or decorative items to make your venue shine even more, wedding hire can be really important for couples doing their own thing or getting married outside a specific wedding venue.
You probably want to budget around $1,751 if you're going to be hiring external items from Queensland suppliers. And remember to take the setup fee into consideration if you're planning your budget.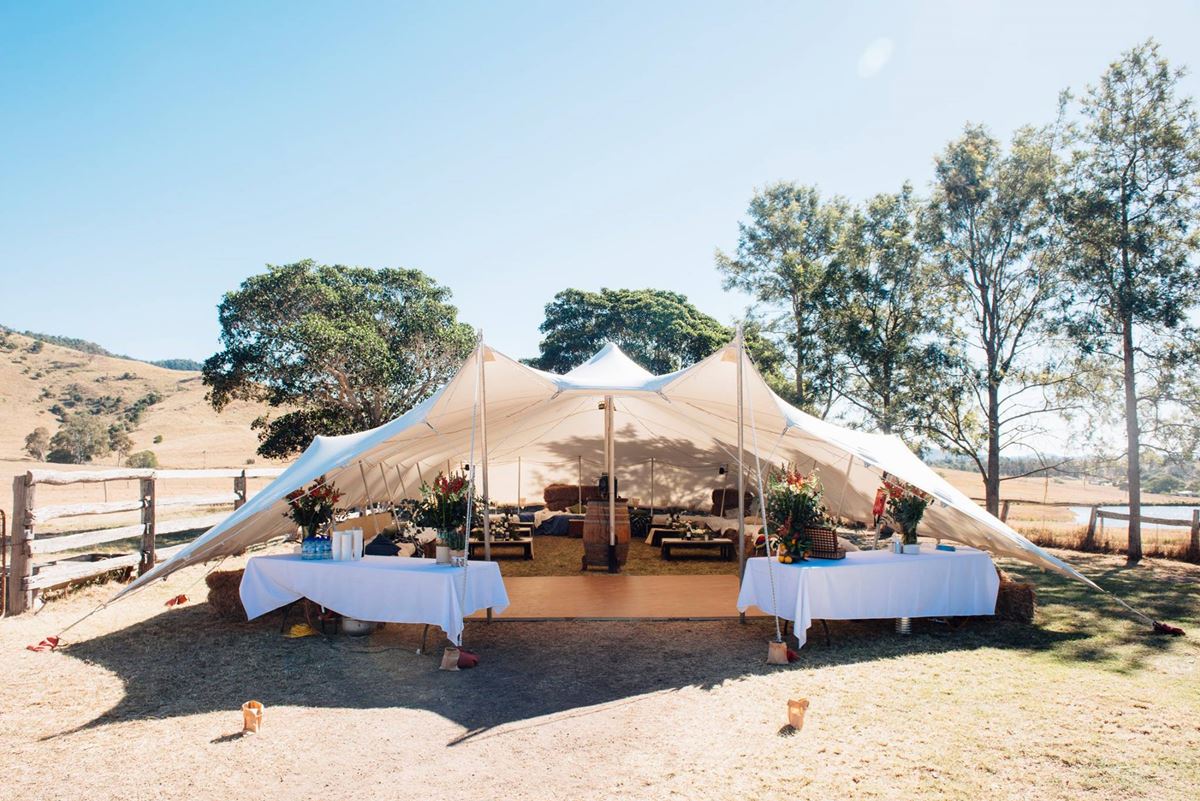 Wedding Music
DJ's are still the most popular choice for couples on a national scale but don't be turned off if you just can't go past that awesome live band or acoustic artist for your big day.
Regardless of what sort of wedding music you're having, make sure that it suits the feel and atmosphere of your wedding.
If you are booking a DJ, solo artist or band for a wedding in Queensland, you can expect to spend around $1,397. Use this as a guide for where to start your budget. A band with several members may cost a bit more than a DJ who is a solo performer.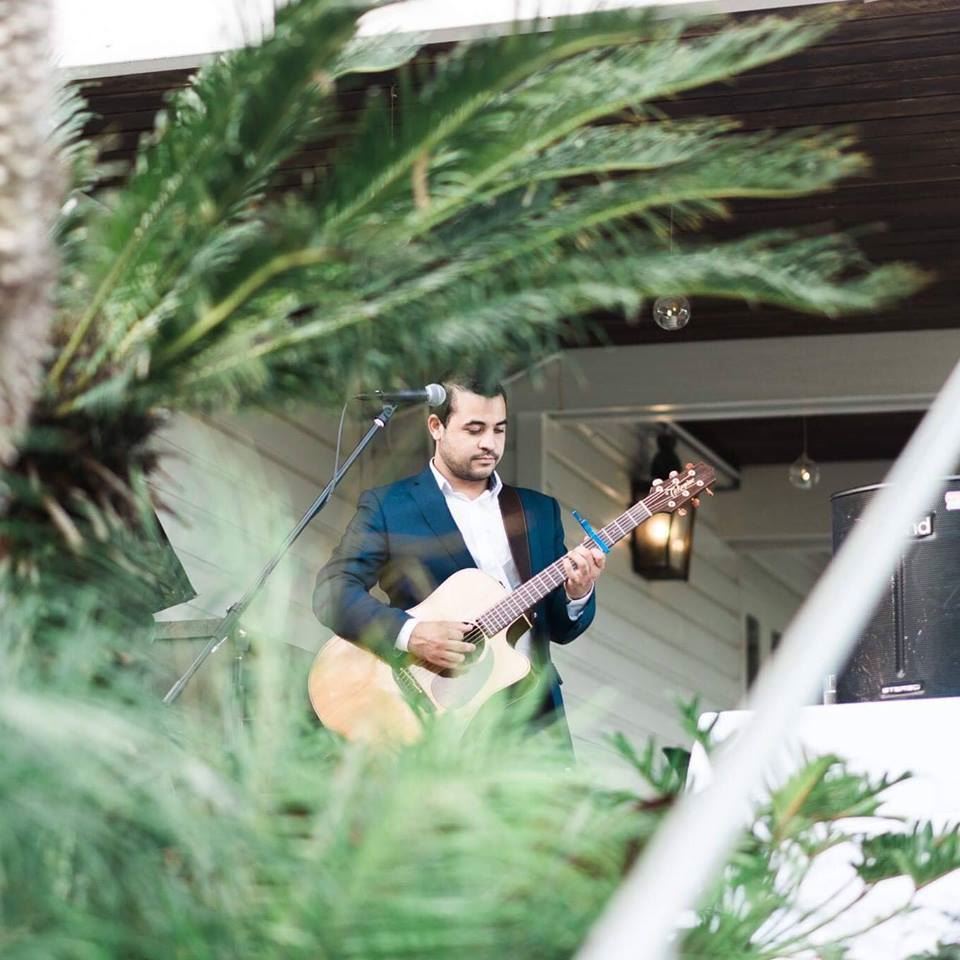 Formal Wear
No, you cannot just wear the old suit at the back of your wardrobe to your wedding! Nowadays we're seeing more grooms wanting to look just as dapper as their partner. In fact, 27% of all grooms are having their suit custom made to really make a statement on their big day. After all, it's not all about brides.
If you're hiring formal wear for your big day it will cost you around $1,266.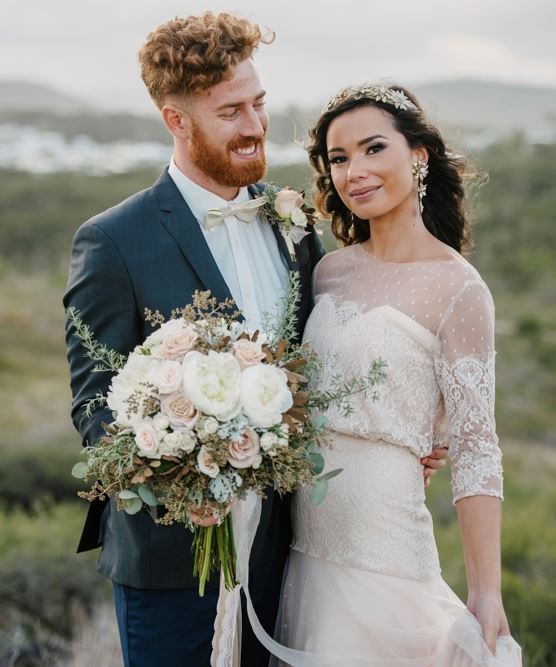 Decorations
It's theme and styling time! Decorations can add to your wedding hire and really make your wedding day shine. Whether you're going for a rustic, boho, contemporary or classic wedding theme, budget around $1,563 to spend on your wedding decorations.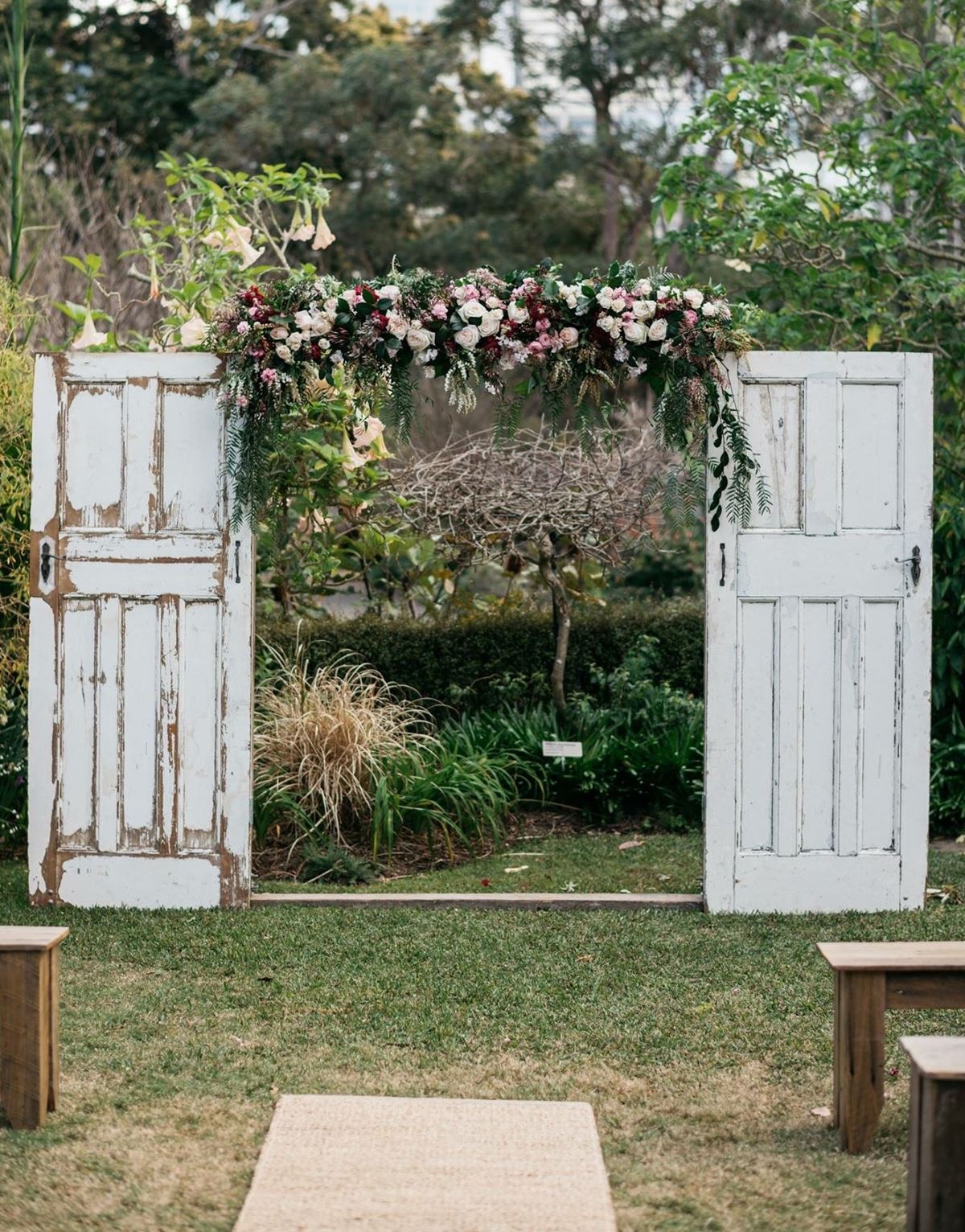 Bridesmaids Dresses
It makes sense that the more bridesmaids (or bridesmen) you have in your wedding party, the more you're going to spend dressing them up. That said, most couples will have 8 people in their wedding party including themselves. So you're looking at an average of 3 people on each side for a traditional wedding party.
Most other Queensland couples have spent around $559 on bridesmaids dresses for their wedding.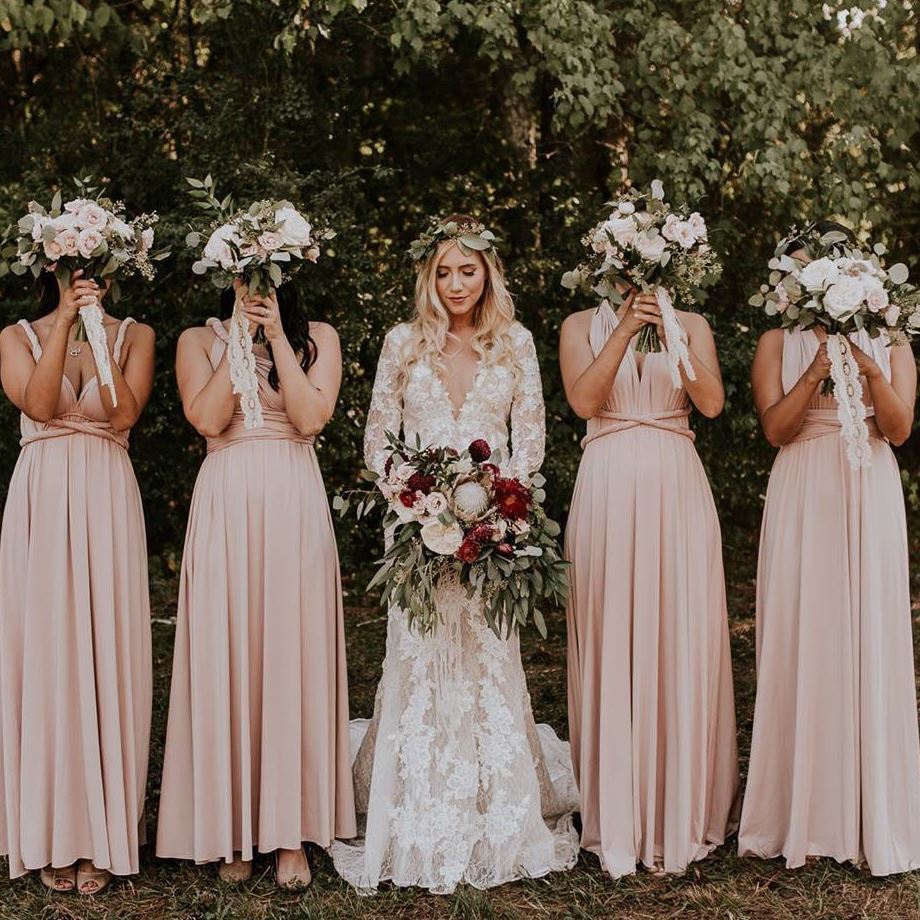 Wedding Invitations
The average cost of wedding invitations in Queensland is $633.  This went up by a massive 69% between 2017 and 2018 but has remained steady into 2019.  Don't forget to factor the cost of your stamps into your wedding invitation cost. The average stamp around Australia will cost $1 so that really adds up when you're sending them out to 97 guests!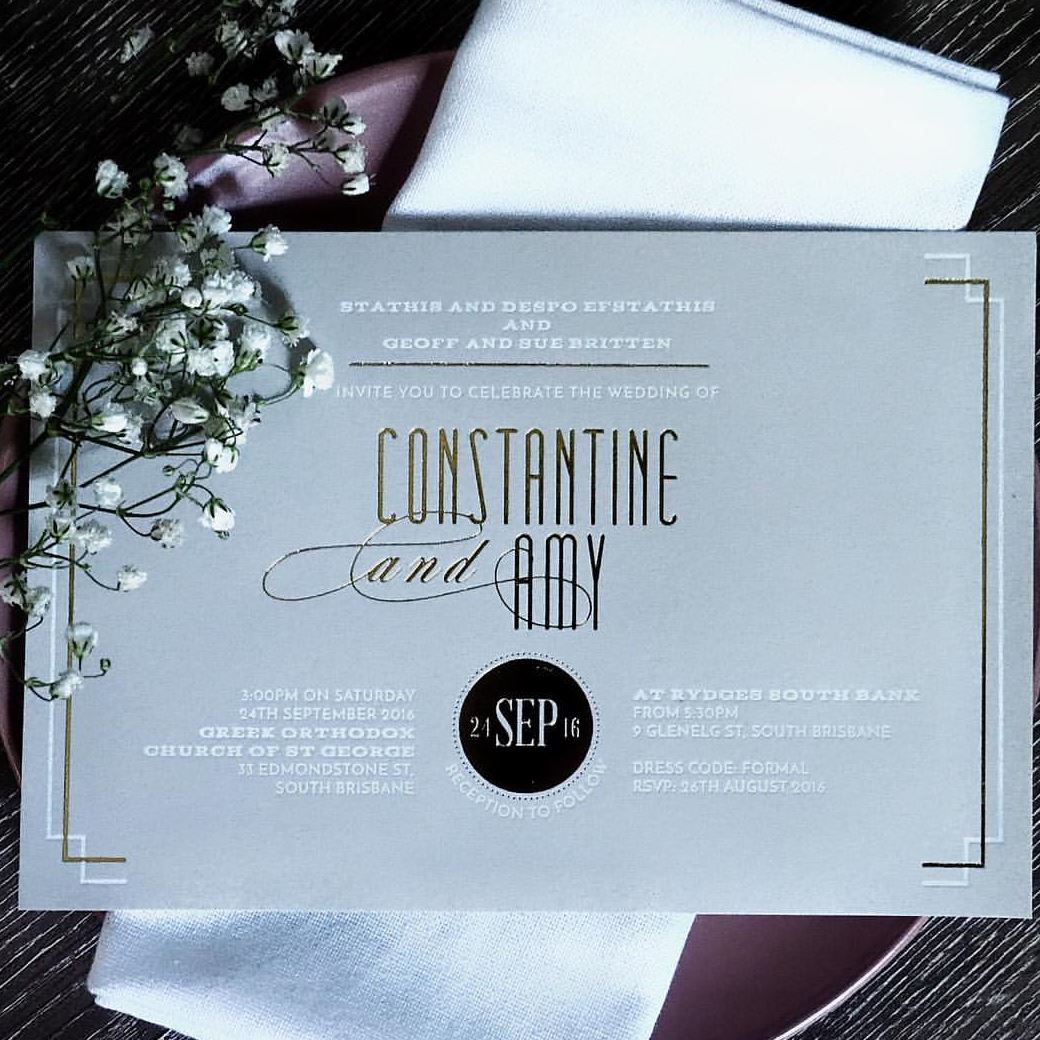 Wedding Cakes
Whether it's one tier, two, three or four, you want your wedding cake to look spectacular. You can even pick different flavours and dietary requirements for the different tiers! We're seeing more couples factor the style of their wedding cake into the decorations around their venue to tie it all together.
A wedding cake in Queensland will set you back around $511.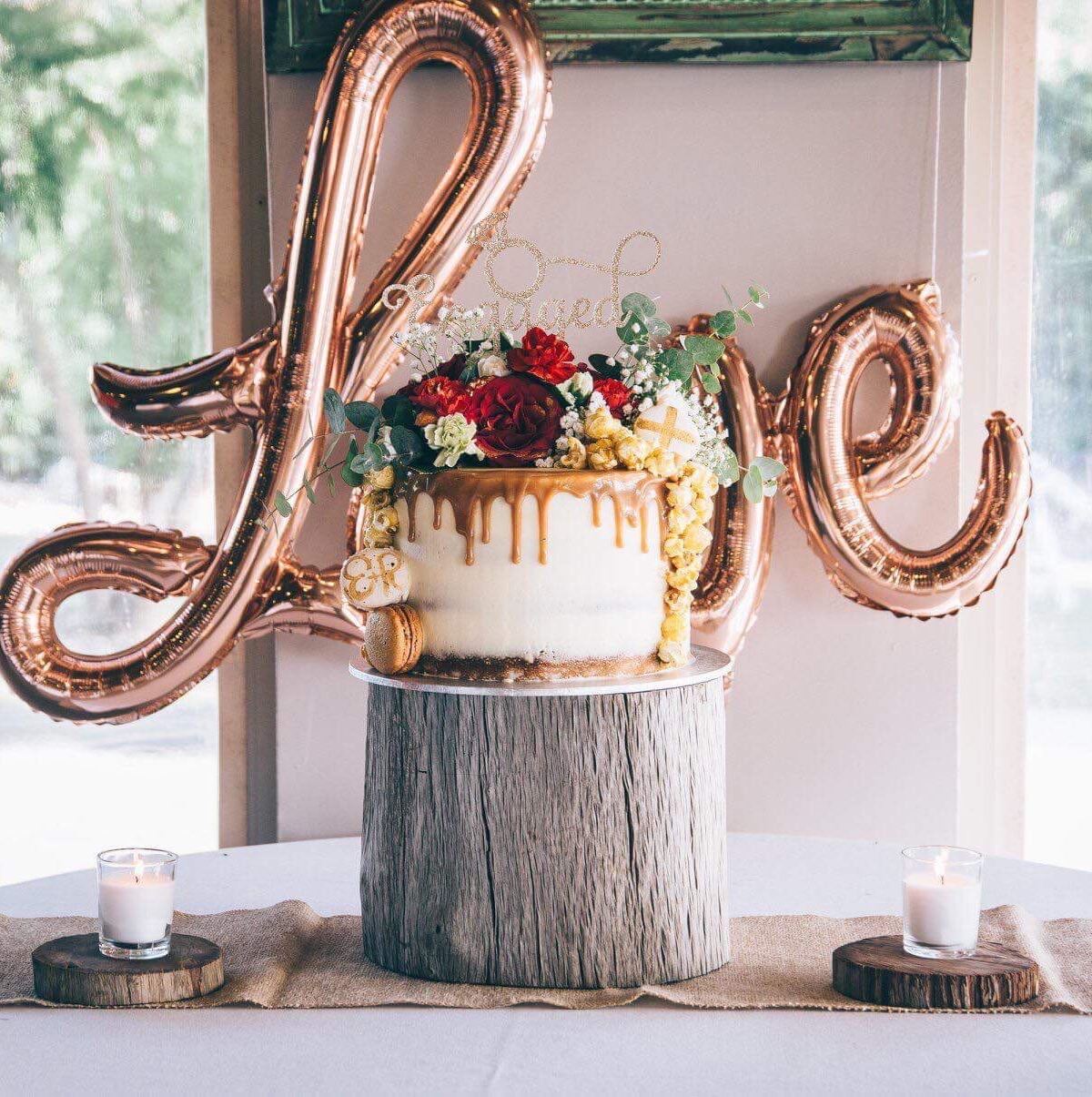 Wedding Flowers
When looking at flowers for your wedding check what's going to be in season in the month you're getting married. You want to make sure that the bouquet or decor can stay as fresh as possible throughout the day, while also making sure that it's on-trend with your theme.
Flowers that are sourced in season or locally will also save you a bit on importing costs. In Queensland, the average couple spends $1,062 on their wedding flowers. This has gone up by 15% over the last year as we've seen more couples embracing floral arbours for their big day.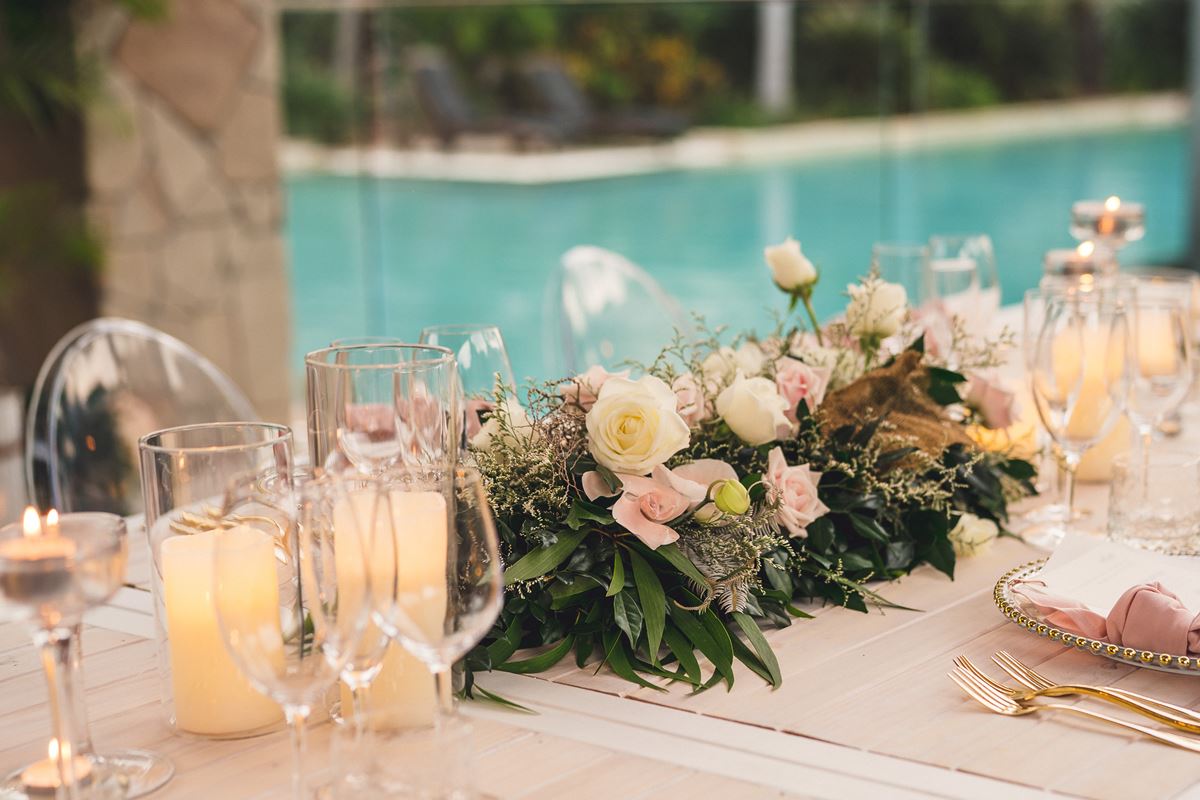 Photo Booths
Photo booths can be a lot of fun and are another way to capture the natural vibe at your wedding. 33% of couples nationally will hire a photo booth for their wedding.
$869 is the average price you'll pay to hire a photo booth in Queensland.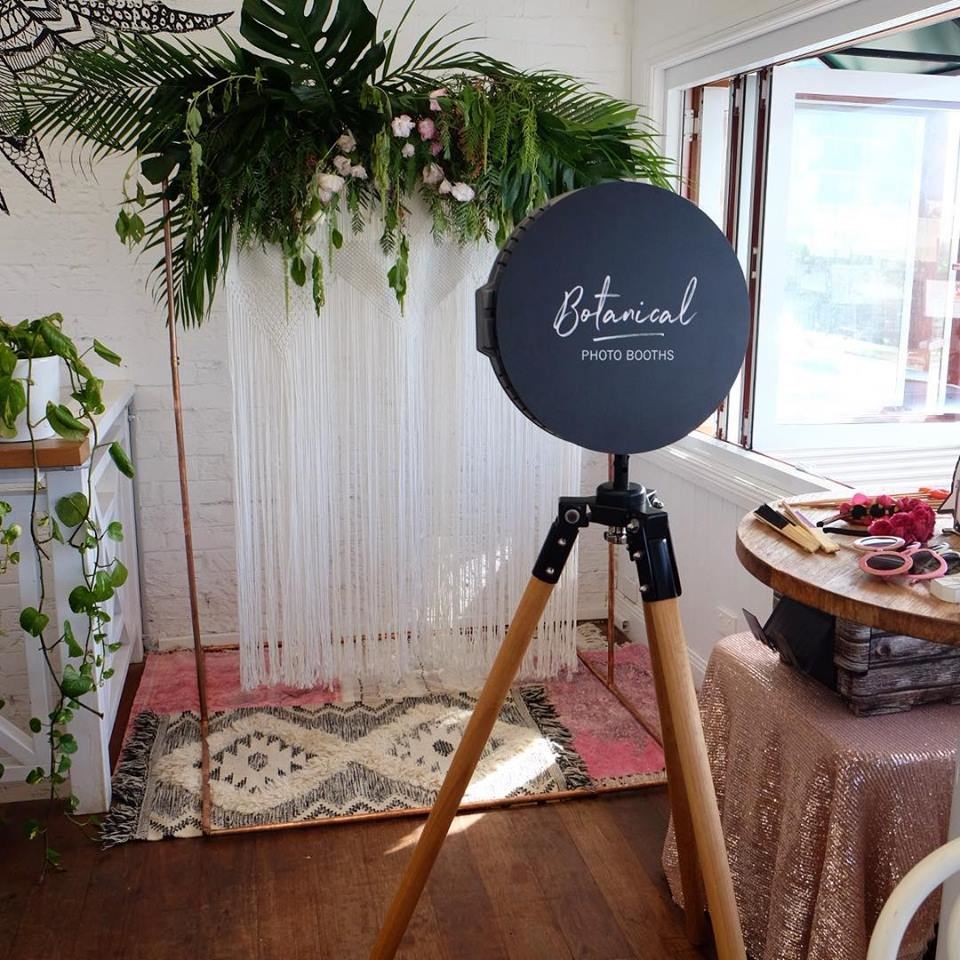 Hair and Makeup
As a bride (or groom!), you want to look your best on your wedding day. Which is why so many couples choose to book a professional hair and makeup artist on their wedding day rather than risking it.
77% of couples nationally also make sure they have a hair and makeup trial before their big day to make sure they're 100% happy with the look.
Couples are usually spending around $653 in Queensland on wedding hair and makeup services.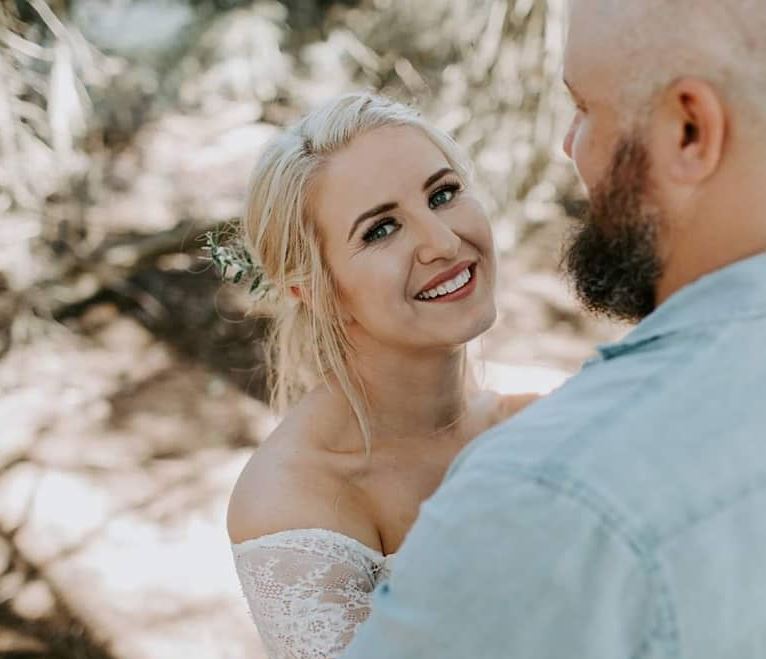 Bomboniere
Bomboniere are a fun way to give your guests a reminder of your wedding to take home with them. They can be anything from succulents through to charity donations.
Most couples will spend between $1 and $5 on each piece on bomboniere, with the average cost overall coming to $331 for Queensland couples.