Amongst all the excitement on your wedding day, you'll need to stop to have something to eat. In recent years, we've seen more of an emphasis on what food is served at weddings. But how much do you need to spend on catering?
Today's couples are putting more effort into the food served at their wedding; some choosing the highest quality and best-tasting food on offer – no matter the price! Guests will often remember the food they were served at a wedding, so it's important to really think about what you will serve to them on the day.
Gone are the traditional days of alternating chicken or the beef. More and more couples are exploring different food options – cocktail catering, food trucks and interactive stations are all trends being celebrated by Australian couples.
We took a look at catering in our 2020 Australian Wedding Industry Report to see how much catering should cost you, and what you should look for when it comes to booking a caterer for your wedding.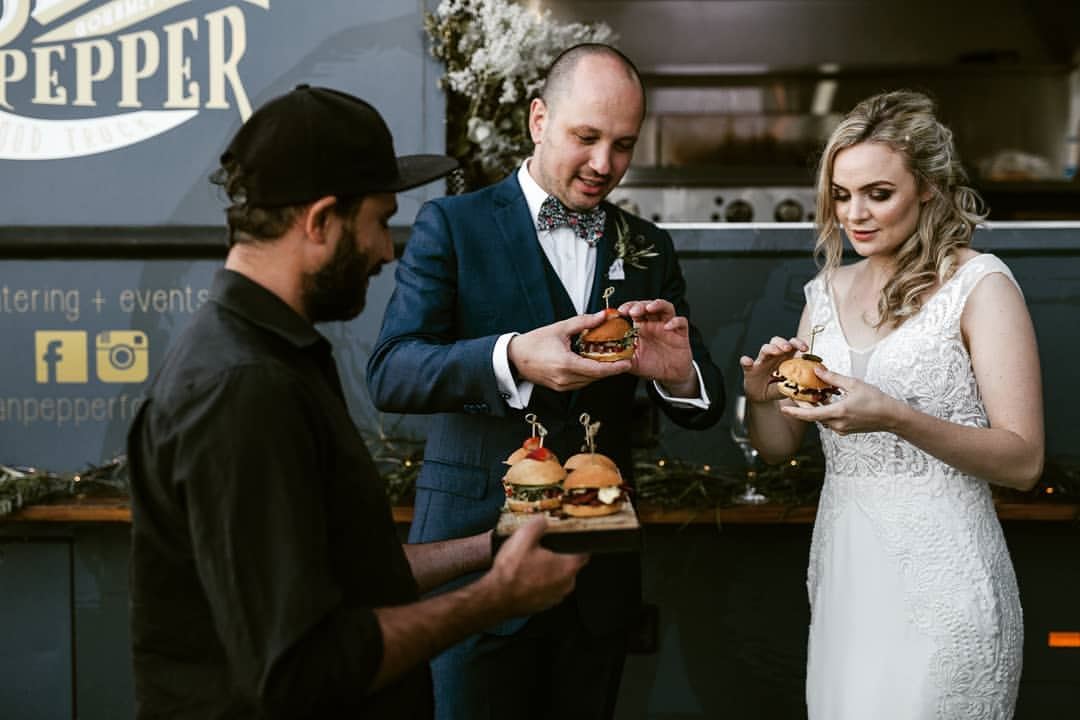 How much should my wedding catering cost?
Wedding trends are constantly shifting, so we're not surprised to see the average amount spent on wedding catering has risen over the last few years as more couples hire external services.
The average wedding catering cost in Australia for 2020 is $9,891, up 2% from last year. If you calculate the average amount of wedding guests at 98, it works out to around $100 per person for food. This cost has to be added to the venue you've hired as well as other costs such as staffing for external caterers, so you're looking at an overall total of around $157 per head.
If we break down costs per state, prices can range dramatically. It's no surprise that foodies in Victoria will spend the most on catering for their wedding – couples from this state are looking at an average of $12,330 for their catering. Victoria also hosts more rustic style weddings, so external catering could come into play more here.
Coming in second is Western Australia at $10,784, followed by New South Wales, which comes in at $9,213.
Couples in the ACT can expect to spend around $7,192 for their wedding catering, while those in South Australia will pay an average of $6,322. Those who live in Queensland are likely to spend the least amount on the catering of any state, with the cost coming in at around $5,754.
If you're in Tasmania or the Northern Territory take a look at the national average to give yourself a guide of your catering costs here.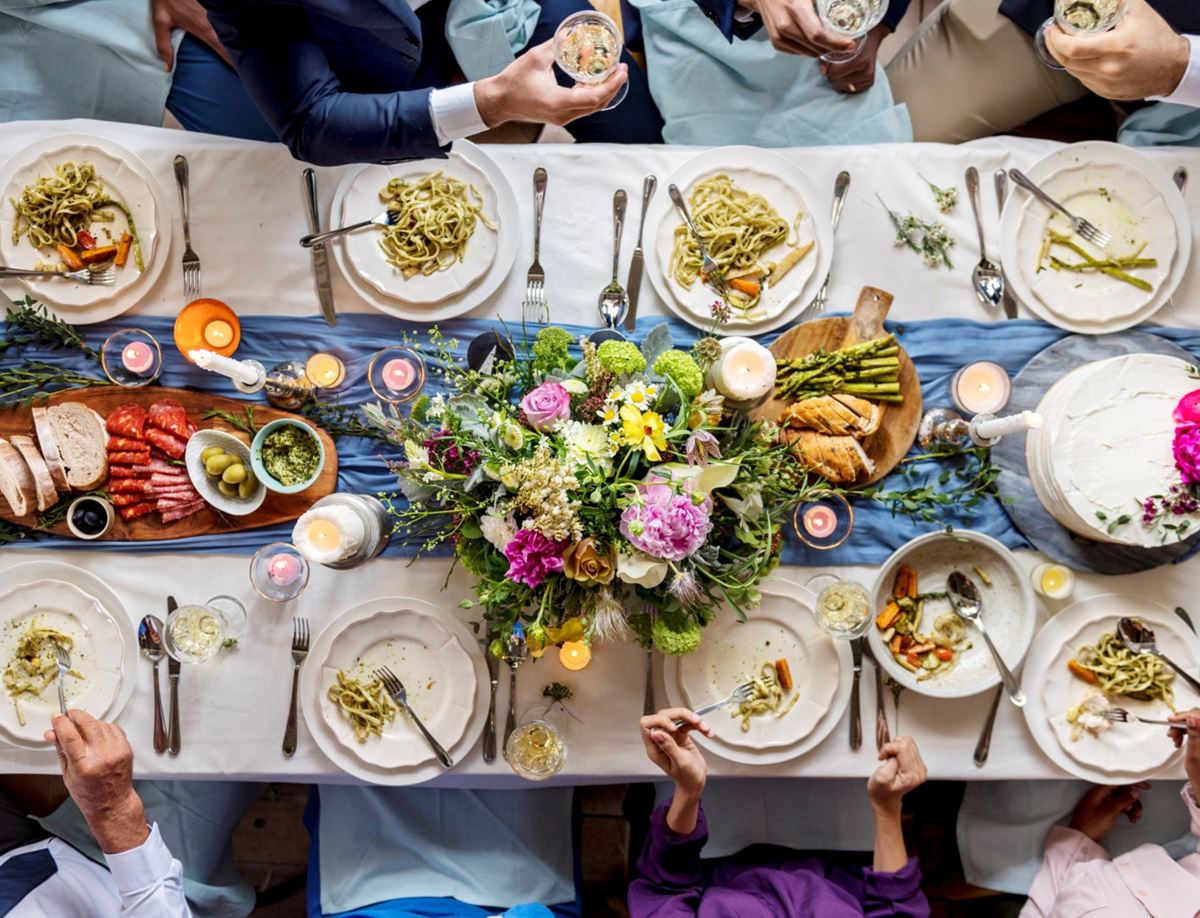 What's included in wedding catering?
Depending on the caterer, these are some of the items included in a catering package.
Food (obviously!)
Wedding food cost and price should be included in your package, depending on your catering style.
Beverages
it's highly likely your caterer will oversee the beverages, including both alcoholic and non-alcoholic, depending on the package. If this is the case expect to spend more for these packages. If you have your own venue you could have a choice of doing BYO and pay a corkage fee, or hiring a different supplier or mobile bar for beverages.
Staffing
This includes staff from cooks to servers and bartenders. Staffing will depend on the catering style that you choose as well as the number of guests you have for a wedding. Depending on the type of catering you choose you may also require less staff such as servers. For example, a food truck or buffet option requires fewer servers than a sit-down meal does.
Rentals
Anything from chairs, tables, dishes or glassware can be provided by your caterer. If it doesn't match your wedding style, you can always hire these rentals with a different supplier, but most venues will provide them.
Extras
Suppliers may charge additional fees and costs like corkage fees or cake cutting.
It's also important to note that your wedding cake is generally not included in your wedding catering. While your catering may include desserts, you're better off going to a wedding cake supplier who specialises in that area.
We highly recommend that you have a chat with your chosen catering company and review your contract, so everything is crystal clear and you're happy with what you are getting.
What type of catering is the most popular?
There are several choices you can have for your catering, so it's important to figure out what style you're going to have on your big day.
Sit down catering is still the number one choice for couples, making up 54% of weddings. Out of this, 68% of couples will have set seating as opposed to 32% who let their guests choose their seating.
While buffet catering is the second-highest style of catering at 19%, it has dropped in popularity as alternative options begin to rise, such as food trucks and interactive food stations. Food trucks and interactive food stations, such as grazing tables, have been on the rise for the last few years. We won't be surprised if we see a further increase in these trends for 2020.
Finally, 18% of couples serve finger food, while 9% will offer a different style of catering. And for those people with gluten intolerance, 43% of couples will offer gluten-free choices at their wedding.
Whichever style you choose, making sure that your guests are fed on the day is important. Especially if you're serving alcohol!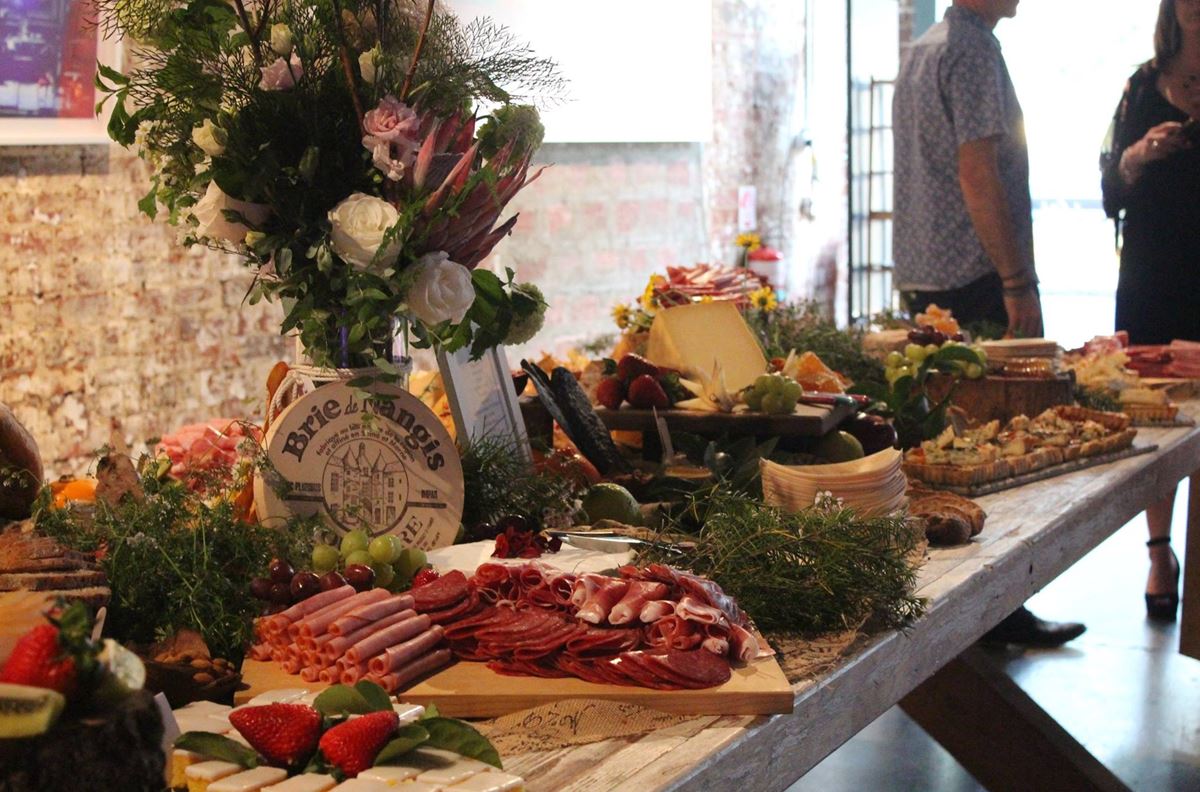 What makes a good wedding caterer?
According to feedback from other real coupes, wedding caterers that offer a decent range of different and exciting options is a big plus. This is great, especially as it caters for different allergies and food intolerances.
Packages that include catering, drinks and wait staff is also a big hit with couples. However personalised your wedding is, having that flexibility will really help in the decision making.
Taking on expert advice for the run time of your wedding also needs to be highly considered, otherwise you could end up with a rushed wave of food!
If you decide to hire a catering service, be sure to read some reviews to make sure the food is at a high standard – served at the right temperature, the right quantities served and presented well. Also make sure to confirm the ratio of staff to guests so that no one is being overlooked on the day.