Looking to hold your magical wedding in Victoria? We break down exactly how much you're looking to pay for your dreamy venue and suppliers.
Victoria is one of the most popular states to host a wedding in Australia, and luckily, there's a whole range of experienced, professional wedding suppliers and vendors to choose from.
Whether you're thinking of hosting a wedding in the centre of Melbourne or having an amazing getaway in the Yarra Valley, Bellarine Peninsula or beyond, we want to help you out. This is why we chatted with couples who have already planned their weddings in Victoria: to help give you an idea of what you can budget for your wedding day.
According to Easy Weddings' 2022 wedding survey, the average cost of a wedding in Victoria is $33,422, which is higher than the national average of $32,228.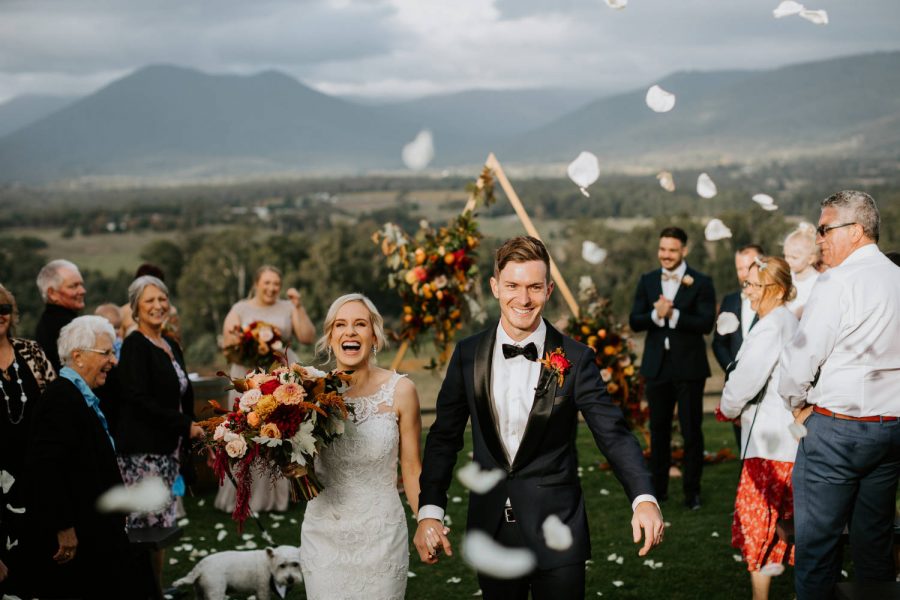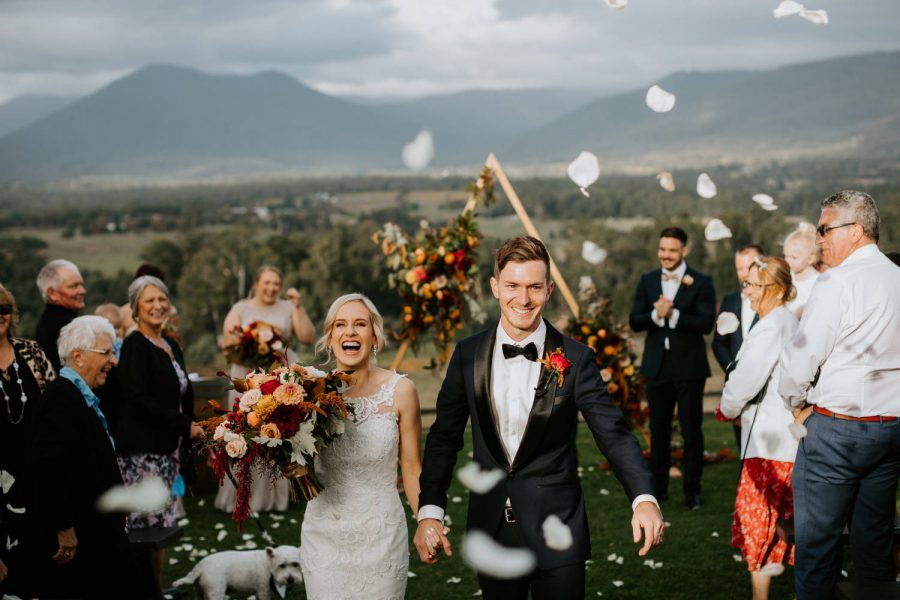 Wedding Venues
Your wedding venue is going to be the major cost for your big day, and comes in above the national average of $13,901. You can expect to spend around $14,911 on hiring your wedding venue if you live in Victoria.
And when it comes to inviting guests to said venue, the average guest list comes in at 80 attendees, down 20% from last year. Our tip? You may want to think about having a weekday wedding to keep costs down. Venues often offer discounted rates on mid-week weddings and low season dates.
View wedding venues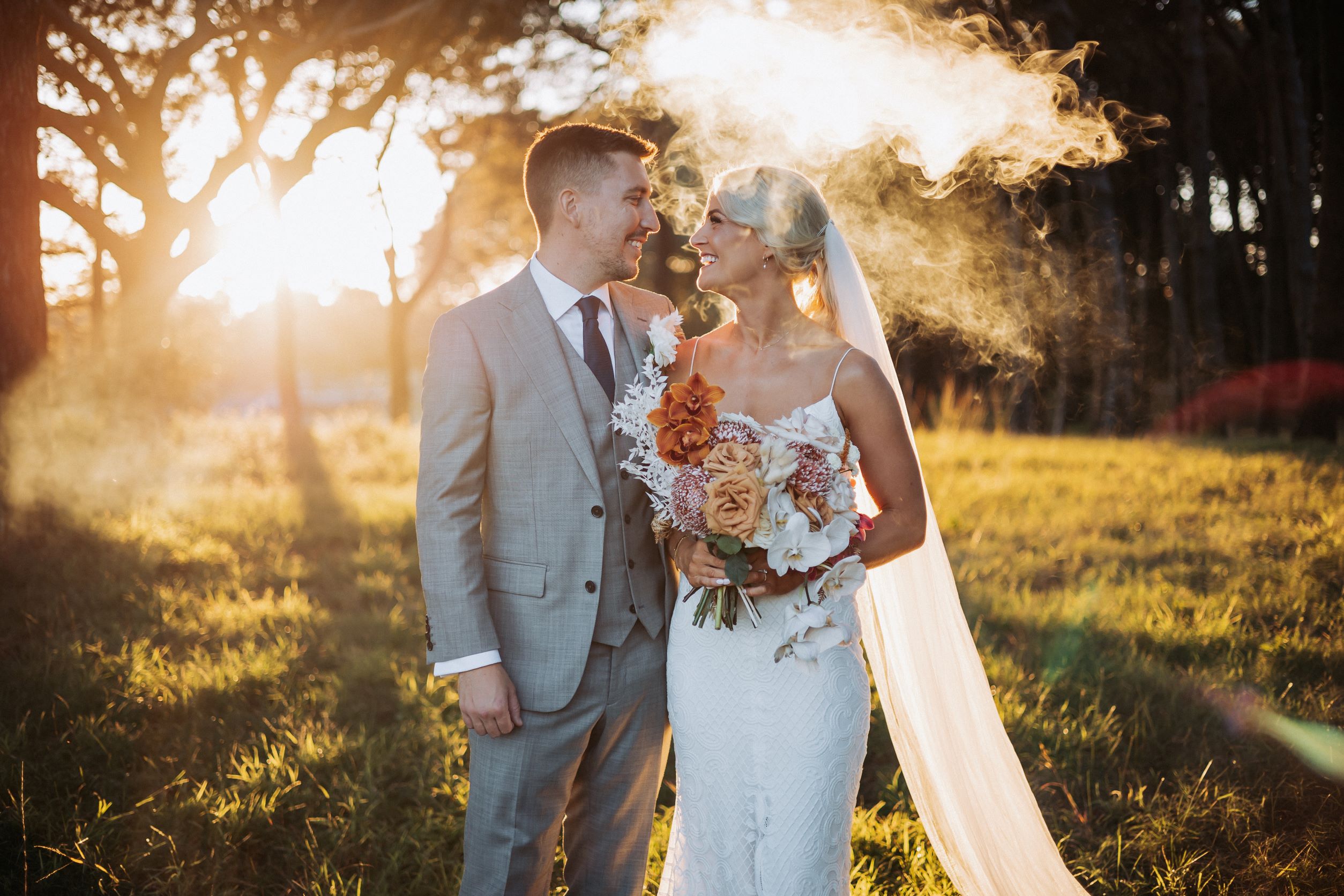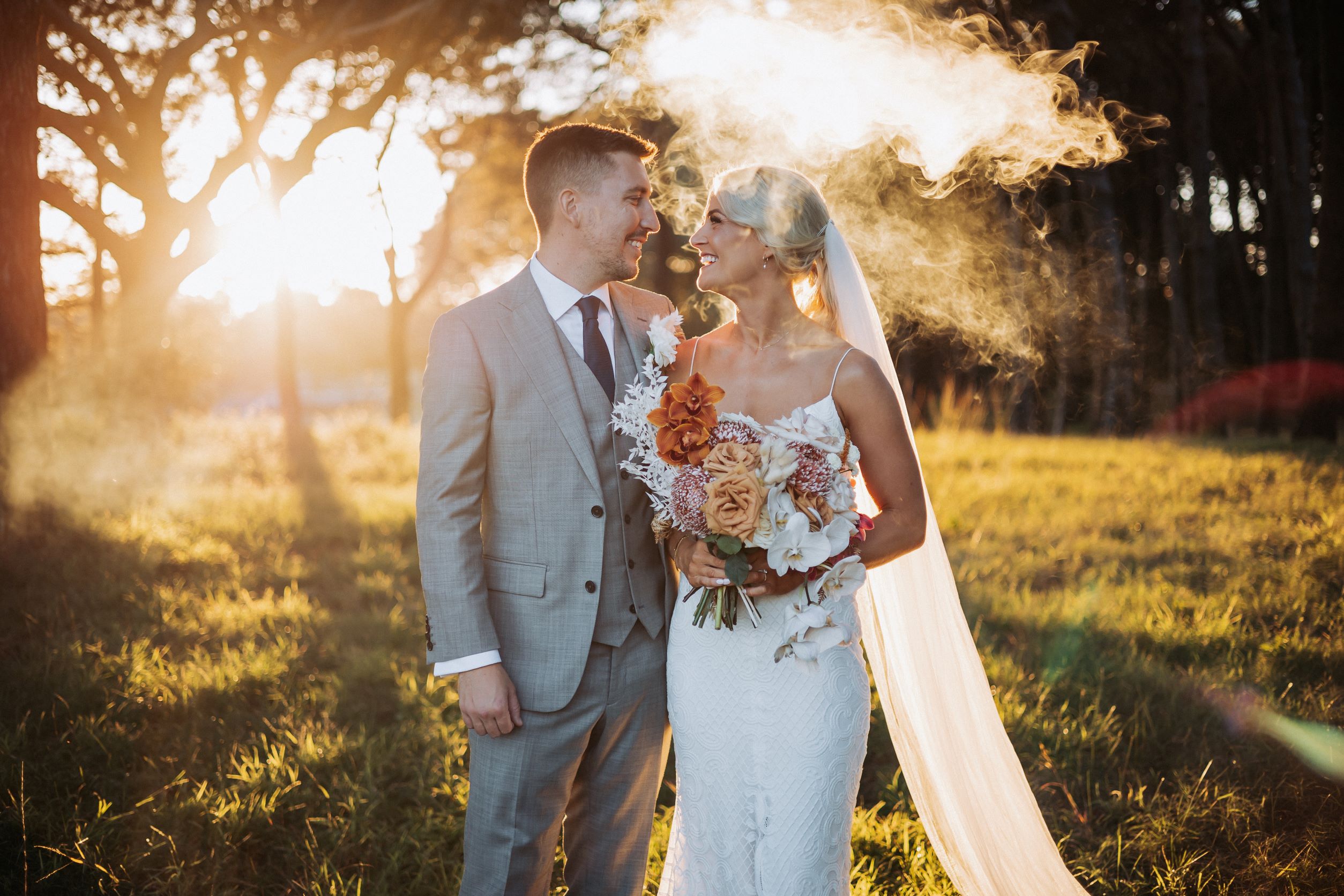 Wedding Dresses
Now, onto the sartorial good stuff! The average wedding dress in Victoria costs $2,640, coming in slightly higher than the national average of $2,316 (we're sensing a trend here…).
A custom-made gown will likely cost you a bit more (around 18% of brides opt for a bespoke wedding dress), while those shopping for pre-loved dresses might be able to score a bargain.
View wedding dress suppliers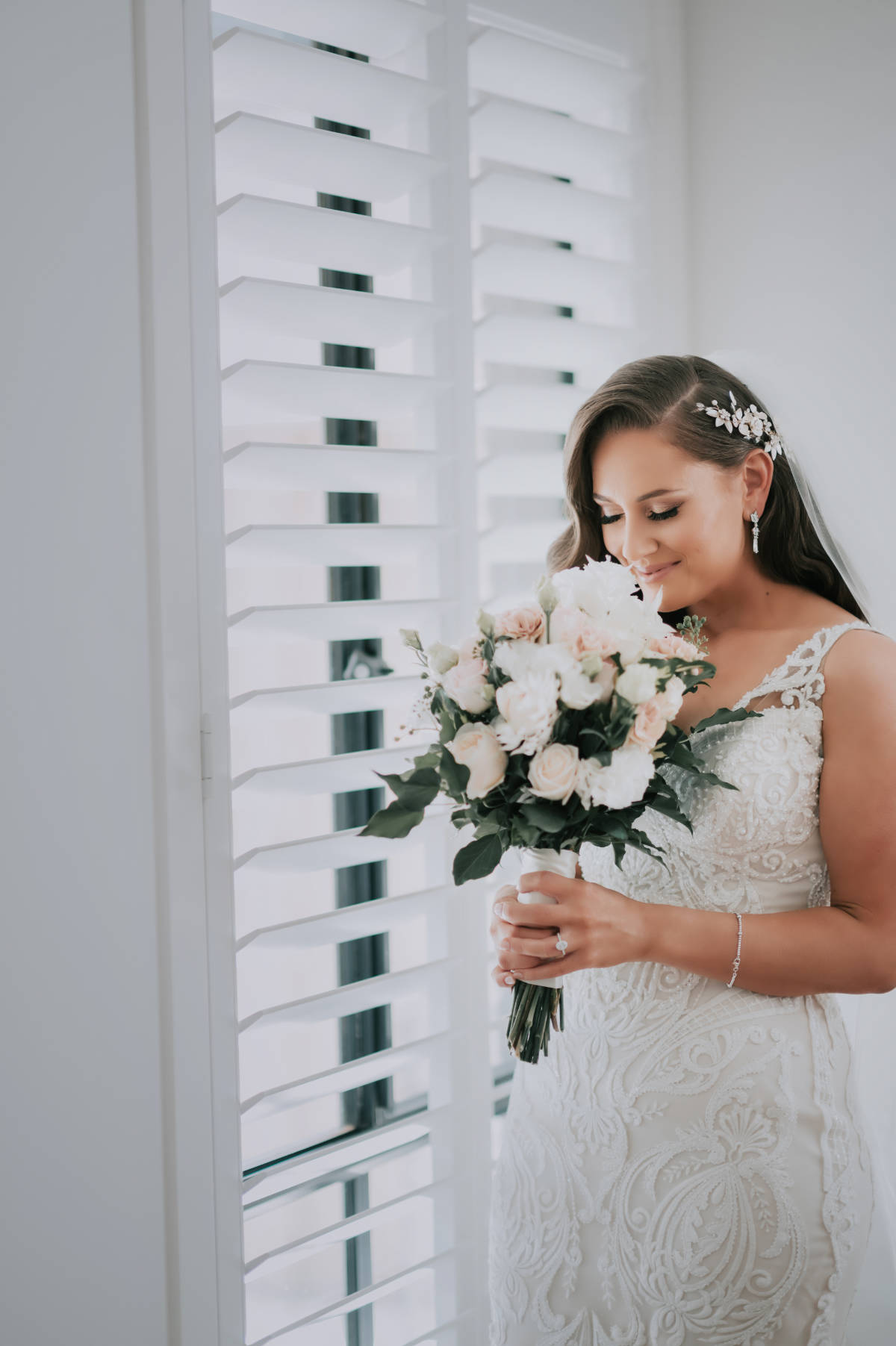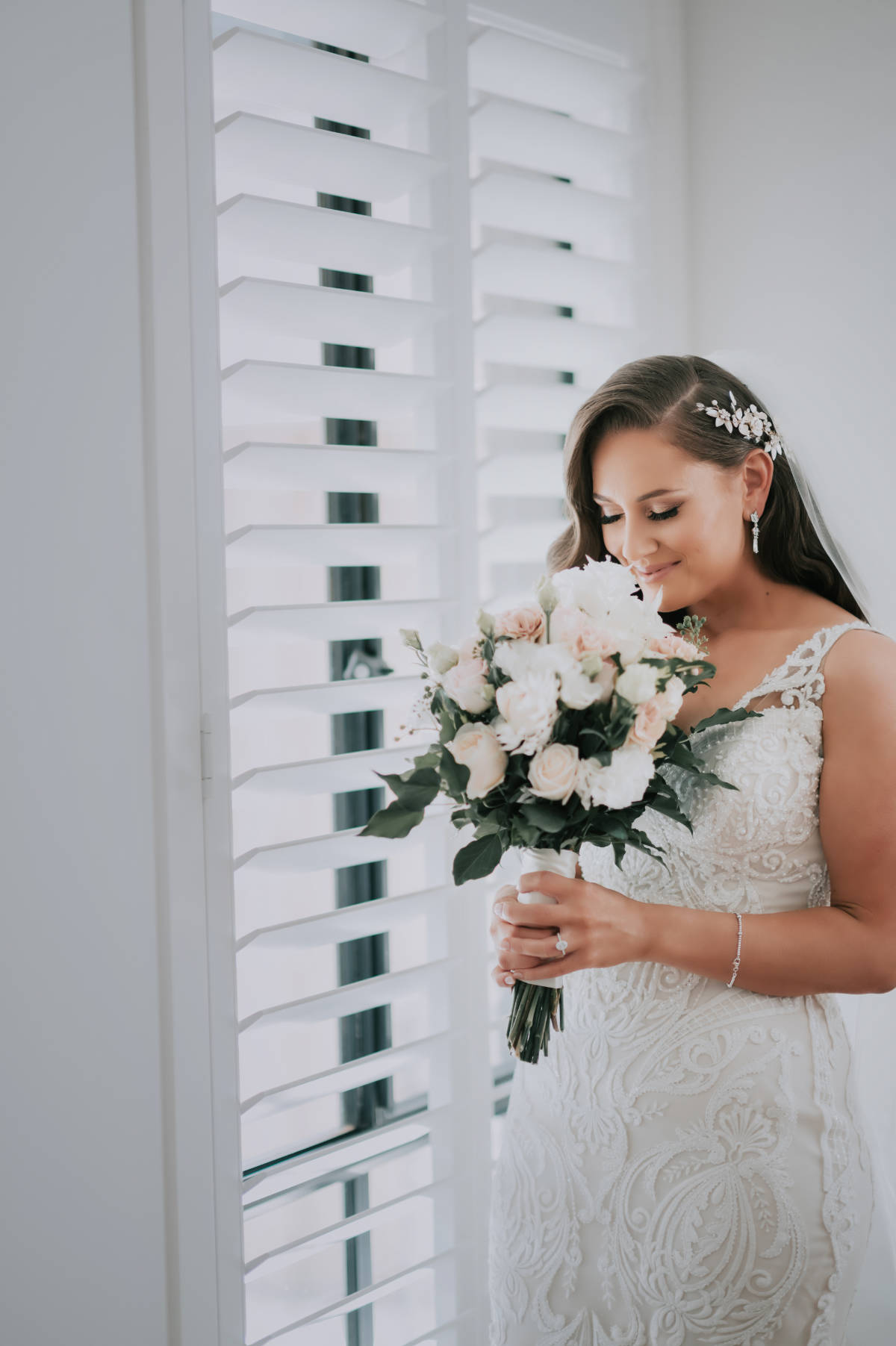 Photography
Your photographer is important. So important, in fact, that a whopping 91% of all couples around Australia hire one for their wedding day.
If you're in Victoria, you can budget around $3,074 for your wedding photography, which actually comes in a bit below the national average of $3,152. Bargain.
60.2% of couples will purchase a wedding album with their photos, so factor this into your budget when you're meeting with your preferred wedding photographer.
Pssst. Here are some other facts that may pique your interest: 60.4% of couples prefer natural, candid photos. Meanwhile, 63.9% of couples elect not to have a professional engagement photo shoot.
View wedding photographers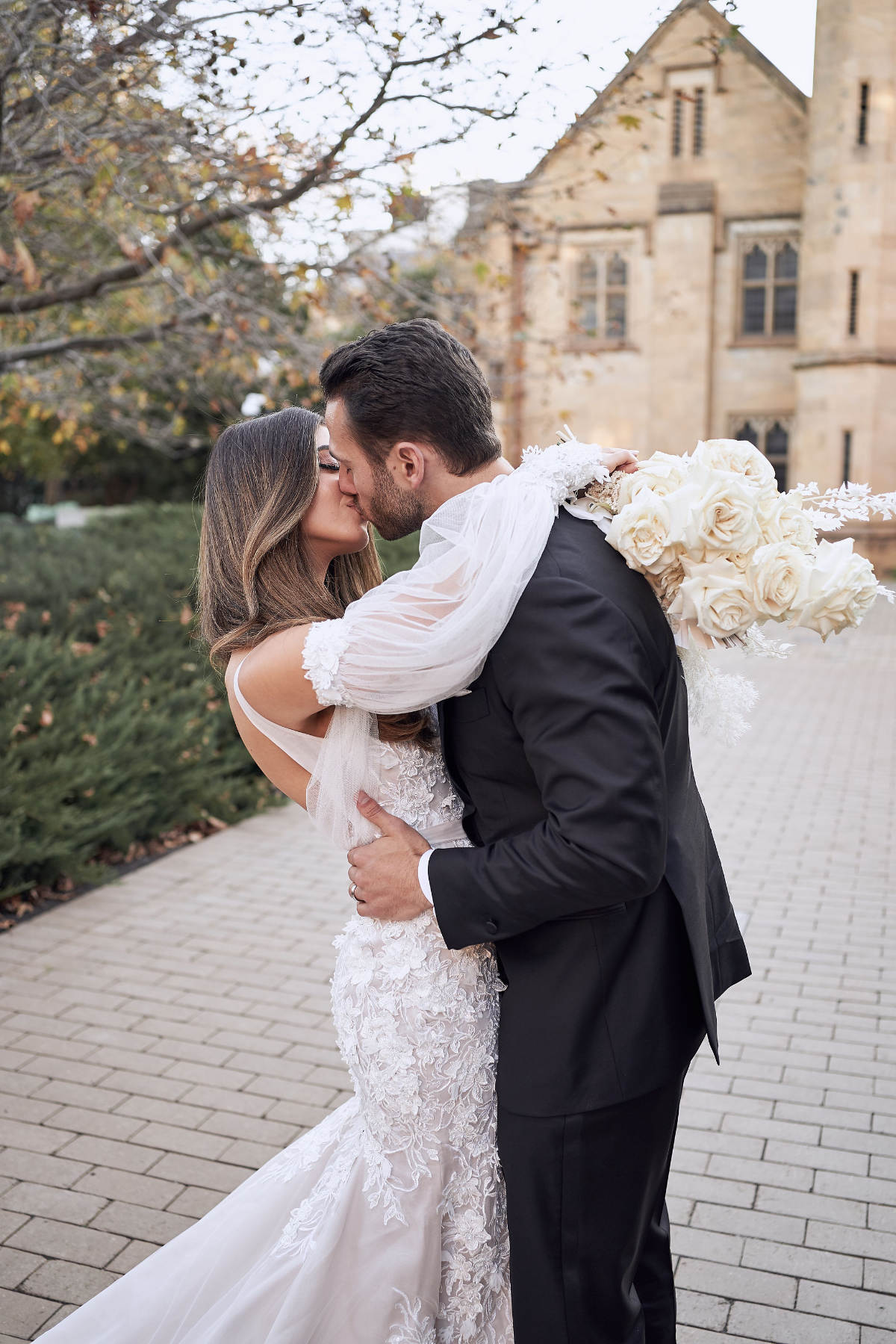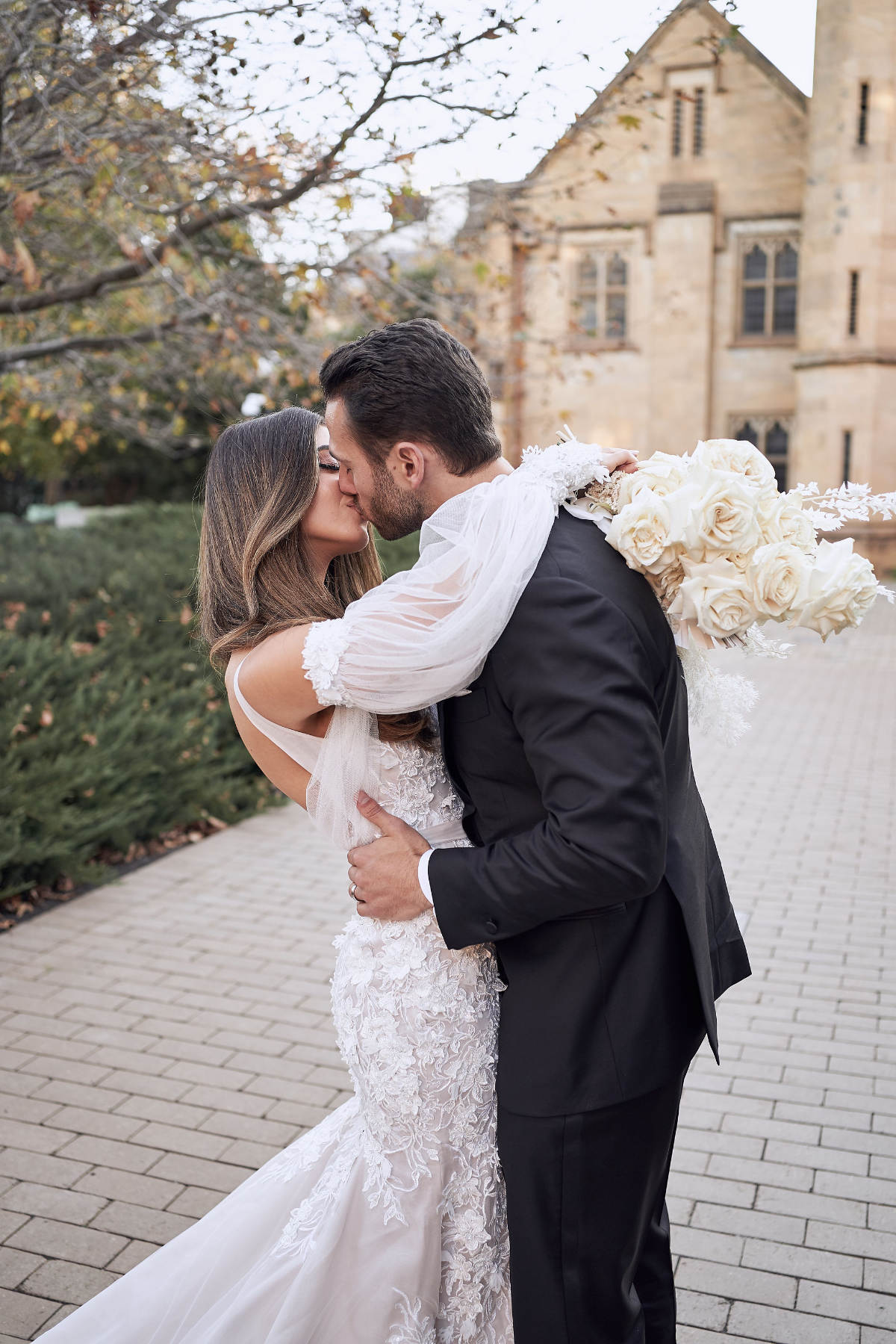 Marriage Celebrants
A marriage celebrant is one of the — if not the —  most important wedding supplier you'll need on your wedding day. After all, they're the one vendor who turns your big day from a party into an actual wedding!
The average cost of a celebrant in Victoria is $881, which is slightly up from previous years, while the national average is $770.
View marriage celebrants
Wedding Cars
How much you spend on your wedding cars or other transport is going to depend on how many cars you're actually hiring for your big day.
40% of all couples won't hire a car, and 25% will hire just one car for their big day. Meanwhile, 21% will hire two.
If you're planning on hiring one vehicle, you can expect to spend around $1,080 on your wedding car in Victoria. If you are hiring more than two cars, consider adding a bit of a buffer into your budget to allocate for the additional vehicles.
View wedding cars
Videography
Videographers are becoming more popular for weddings, with couples across the country ensuring they don't miss out on reliving any beautiful memories.
If you're getting married in Victoria, you should budget around $2,876 for your wedding videography. 
View wedding videographers
Catering
Victorians and Melburnians, in particular, are known for being big foodies, which is why it's surprising that couples in the ACT and South Australia are spending more on catering ($6,643 and $6,000 respectively) than their Melbourne counterparts.
The national average price of catering is $5,368, however, if you're in Victoria, plan to spend around $5,853.
View wedding caterers
Wedding Hire
The average spend on wedding hire has dropped, with last year's national average$2,425 and this year at $2,195.
Hiring items such as chairs, tables, arbours, marquees, and more will cost you $2,234 in Victoria.
The majority of couples (56.5%) will hire furniture/styling props for their wedding.
View wedding hire suppliers
Wedding Music
Whether you're hiring a DJ or booking a band for your big day, your wedding music is going to be so important to set the mood for both your ceremony and reception.
41% of couples hire a DJ, followed by DJ and band combos at 23%.
You can expect to spend $2,019 on wedding music services if you live in Victoria.
View wedding music suppliers
Formal Wear
Formal wear in Victoria should cost you around $1,442, which is near identical to the national average.
Most grooms will choose to purchase a brand new suit for their wedding (64.6%), followed by having their suits tailor-made (18.3%).
Just 10.5% of grooms hire their suit for their wedding day.
View wedding formalwear
Decorations
More couples are putting an emphasis on the decorations they have for their wedding to make sure it looks just as they imagined.
We've seen a whopping 58.5% increase in the national amount spent on wedding decorations and Victoria has experienced an increase as well.
You should budget around $2,029 for your wedding decorations.
View wedding decorations
Bridesmaid Dresses
If you've already had a chat about who is paying for the bridesmaid dresses, then this budget might be a bit different for you.
However, if you're offering to pay for your bridesmaids' gowns, the total average spend on bridesmaid dresses in Victoria will be roughly $843.
View bridesmaid dress suppliers
Wedding Invitations
57% of all couples are buying their wedding invitations from a professional supplier to get those trending features such as acrylic, metallic, and letterpress details.
They're also opting for additional items such as save the dates, menus, signage, and table settings with the same style and theme as their main invitations.
Despite this, you can expect to spend slightly less on wedding invitations as you would've last year at $793 in Victoria.
Don't forget to factor the cost of stamps into your budget!
View wedding invitations
Wedding Cakes
Couples are making their wedding cakes their wedding dessert, with 39% of couples saying their cake will be the main and only dessert.
Meanwhile, 34.5% will opt for a smaller cake combined with a dessert buffet.
The average wedding cake in Victoria should cost around $579, with most couples ordering a cake with two tiers — down one from last year.
View wedding cakes
Wedding Flowers
Wedding flowers and greenery are still massively popular at weddings, with 80% of couples hiring a florist for their wedding.
Most couples prefer real flowers (74%) over artificial flowers (11%), with a large portion of couples opting for white and neutral bouquets.
Including your bouquets, buttonholes, centrepieces, and an arbour, wedding flowers in Victoria will cost around $1,666, which is on par with last year.
View wedding florists
Photo Booths
48% of couples will not invest in a photo booth for their wedding, but the ones who do opt for Polaroid photo booths and unique photo booths (e.g. kombi, mirror, etc.)
You should budget around $902 to hire a photo booth if you're based in Melbourne or Victoria.
View wedding photobooth
Hair and Makeup
Couples can expect to spend around $686 on wedding hair and makeup services in Australia. Hollywood waves and textured low buns are preferred hairstyles, while natural, dewy makeup seems to be a bridal favourite.
This is separate from the amount that couples will spend on other beauty services in the lead-up to their day.
Most brides (78.7%) opt for both hair and makeup trials ahead of their wedding day.
View hair and makeup artists
Bomboniere
If this is something that you're looking at, factor in how many guests you have and budget appropriately.
All up, the average Victorian couple will spend $716 on their wedding favours.
The most popular type of wedding favour is edible gifts, followed closely by personalised items.
View wedding bomboniere