Booking your dream venue is the first major decision you'll make in your wedding planning journey, and it's also usually the largest investment. In this article, we take a look at wedding venue budget trends across Australia, so you know roughly how much you can expect to pay for your venue.
Your wedding venue will usually be the largest expense of your wedding budget. Setting your budget early and knowing what most couples spend on a venue is important so that you can make informed decisions throughout your wedding planning journey.
This year, we did a massive wedding survey of 2,500 Australian couples to see what the average couple spends on their big day. If you're planning your wedding in 2022 and beyond and you're not sure what to expect when it comes to wedding venue costs, keep reading!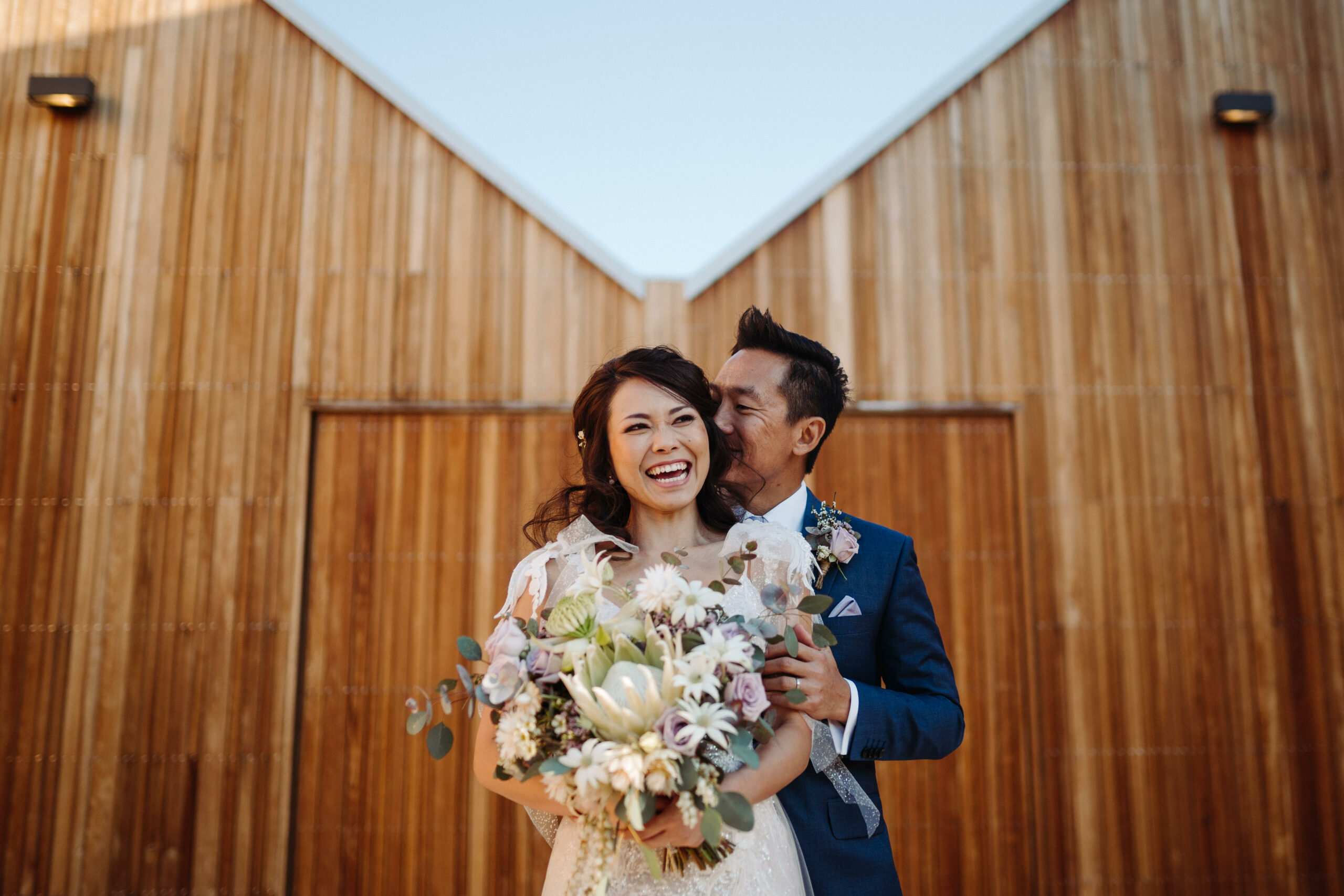 ---
Need help finding the perfect venue? Our free Venue Finder service will match you with a list of your most suited wedding venues.
How our Venue Finder service works:
We pair you with a list of wedding venues matched to your needs and budget
We schedule site inspections for you at your preferred venues
We finalise the details and arrange a contract for your chosen wedding venue
Get help finding a venue
---
How much should I spend on a wedding venue?
Did you know, on average, the venue cost makes up 43% of the entire wedding budget? Of course, it's worth noting that the number of guests you invite will directly impact how much you're spending on your venue per head.
Every venue has its own way of selling packages. While some simply charge a minimum spend or minimum guest count and set a per-head price, other wedding venues set their pricing with a room hire fee or flat rate to use different spaces. Some venues do a combination of the two, using a hire fee for the ceremony space and minimum food and beverage spend for the reception.
In 2021, the average cost of a wedding venue in Australia was $13,901, with the average number of guests sitting at around 80 people. Based on this, the average cost of a wedding venue per head came to around $174. Weddings in recent years have been much more intimate due to COVID restrictions, resulting in a higher average spend per head.
Our Venue Specialists recommend that you have a vague idea of how many people you want to invite when you start talking about your wedding venue budget. Darcy Allen, our resident wedding expert, says you can expect to pay around $140-$175 per head for your venue.
"I usually tell couples to assume they'll spend around $140-175 per guest just on their venue and catering, but that number really ranges depending on location and the type of venue they're after," explains Darcy. "Because it's really the biggest number in the budget, once you settle this part, it makes the rest of the budget easier to map out because you instantly have a clearer sense of what you have left to spend in different categories."
It's worth keeping in mind that most couples plan their weddings on a Saturday night, so the average couple is looking at per-person pricing at its peak. Non-Saturday weddings, daytime weddings, and cocktail-style receptions will have lower price points and are well worth considering as peak dates are booking up quickly for 2022 and 2023. On the flip side of that, higher-end venue pricing can range in the $200-300 per person for bespoke menu creation and exclusive venue use.
find a venue
---
New South Wales Wedding Venue Cost
In New South Wales, the average cost of a wedding venue in 2021 was above the national average, coming in at $15,000. This is a significant increase from previous years, as many couples prioritised style and atmosphere during their venue search.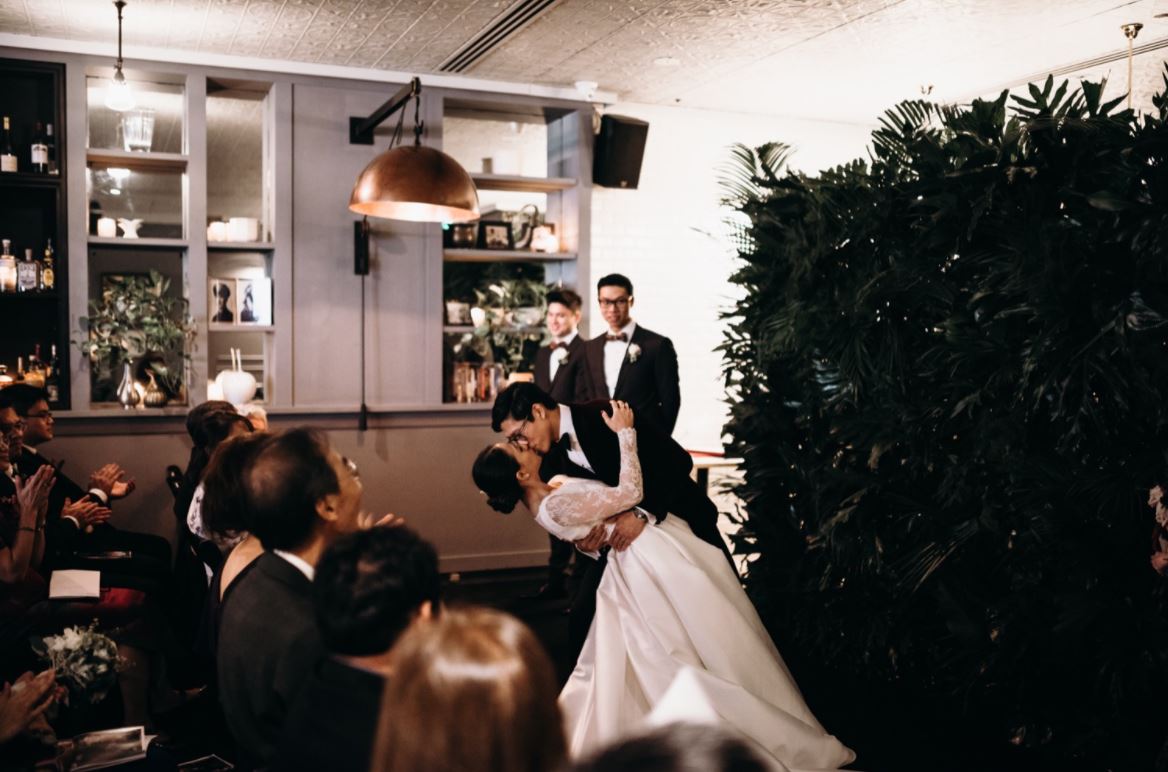 View Sydney wedding venues
---
Victoria Wedding Venue Cost
What does a wedding venue cost in Melbourne? In 2021, the average Victorian couple spent $14,911 on their venue, which is slightly higher than the national average.
Our local Melbourne Venue Specialists recommend budgeting in that sweet spot of $150-175 per guest to keep things realistic and similar to what we're tracking throughout Victoria.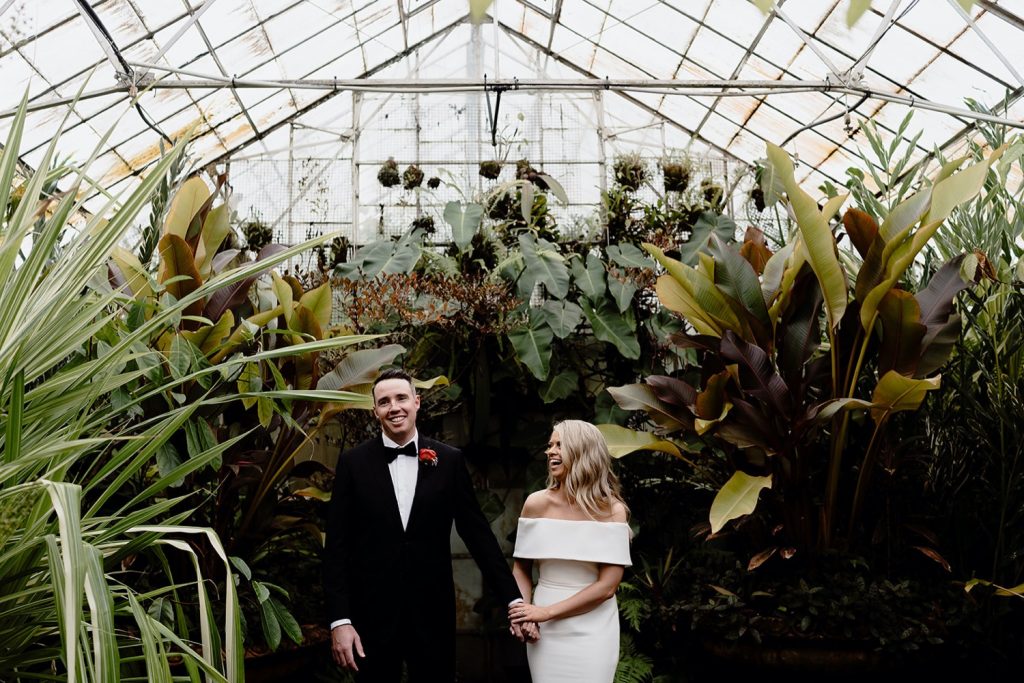 Browse VIC wedding venues
---
Queensland Wedding Venue Cost
The average cost of a wedding venue in Queensland in 2021 was $11,363, which is a significant increase of almost $3,000 from the previous year. If you're getting married somewhere more urban, like Brisbane, your venue cost would likely increase to be a bit closer to the national average.
In many rural areas of Queensland, budgeting a range of $100-130 per guest is probably sufficient, though you'll want to allow closer to $130-160 per head if the destination is closer to a city or a more popular wedding destination like the Gold Coast.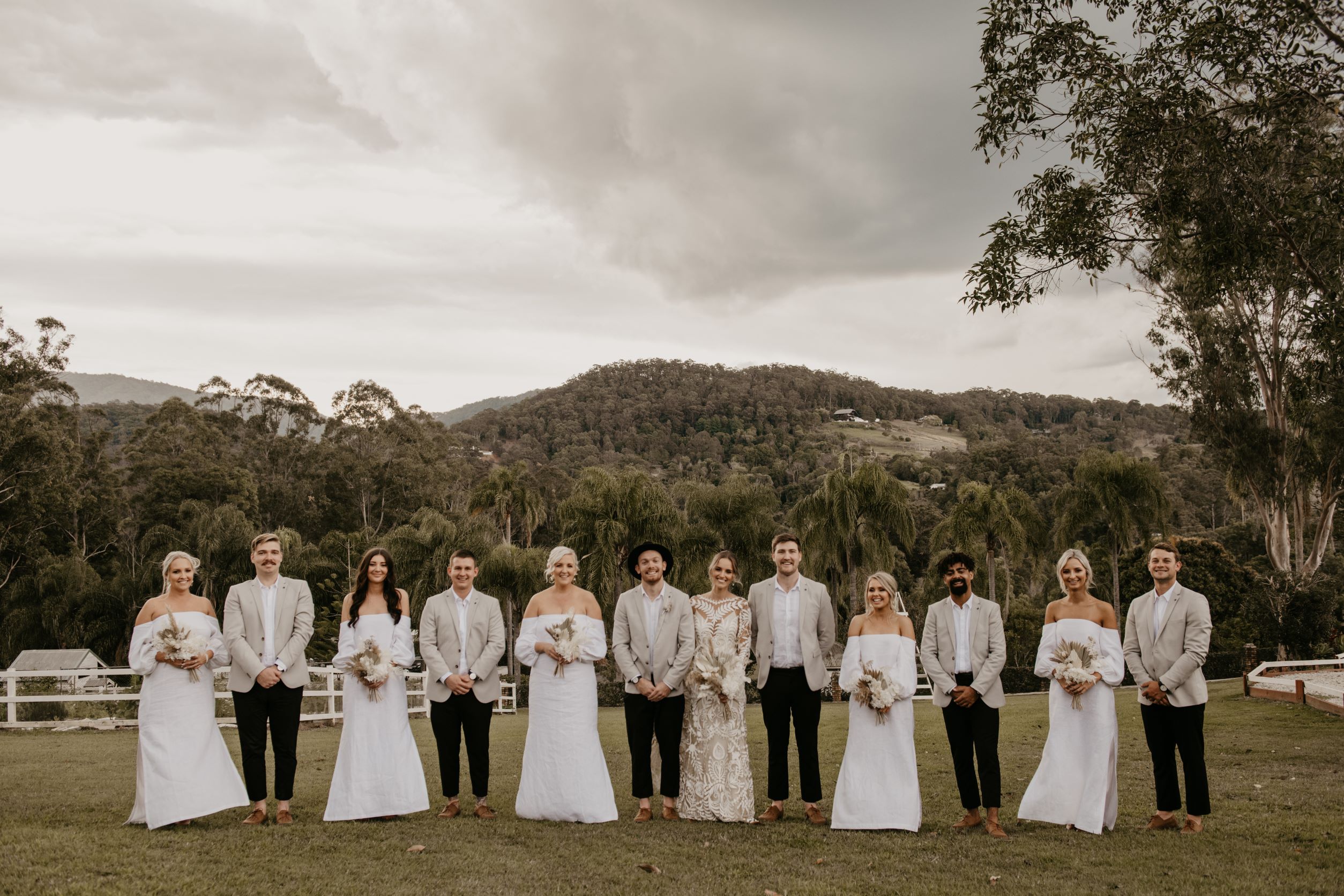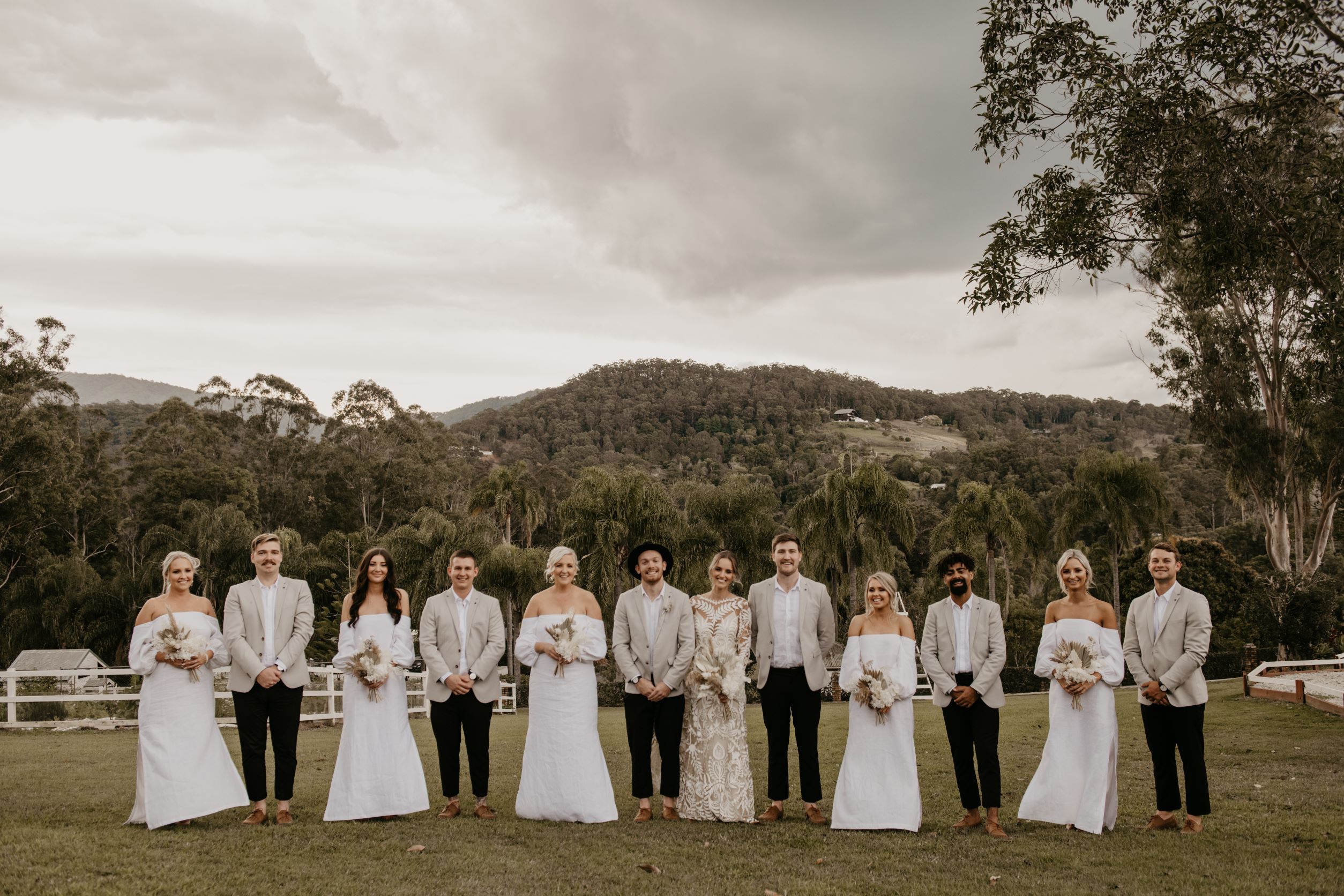 Browse Queensland venues
---
South Australia Wedding Venue Cost
The cost of a wedding venue in South Australia for 2021 increased to $14,040, coming up slightly more expensive than the national average.
If you're planning a wedding in South Australia for 2022 and beyond, we'd suggest looking to the 2019 average wedding venue cost of about $154 per head as a more realistic budget calculation.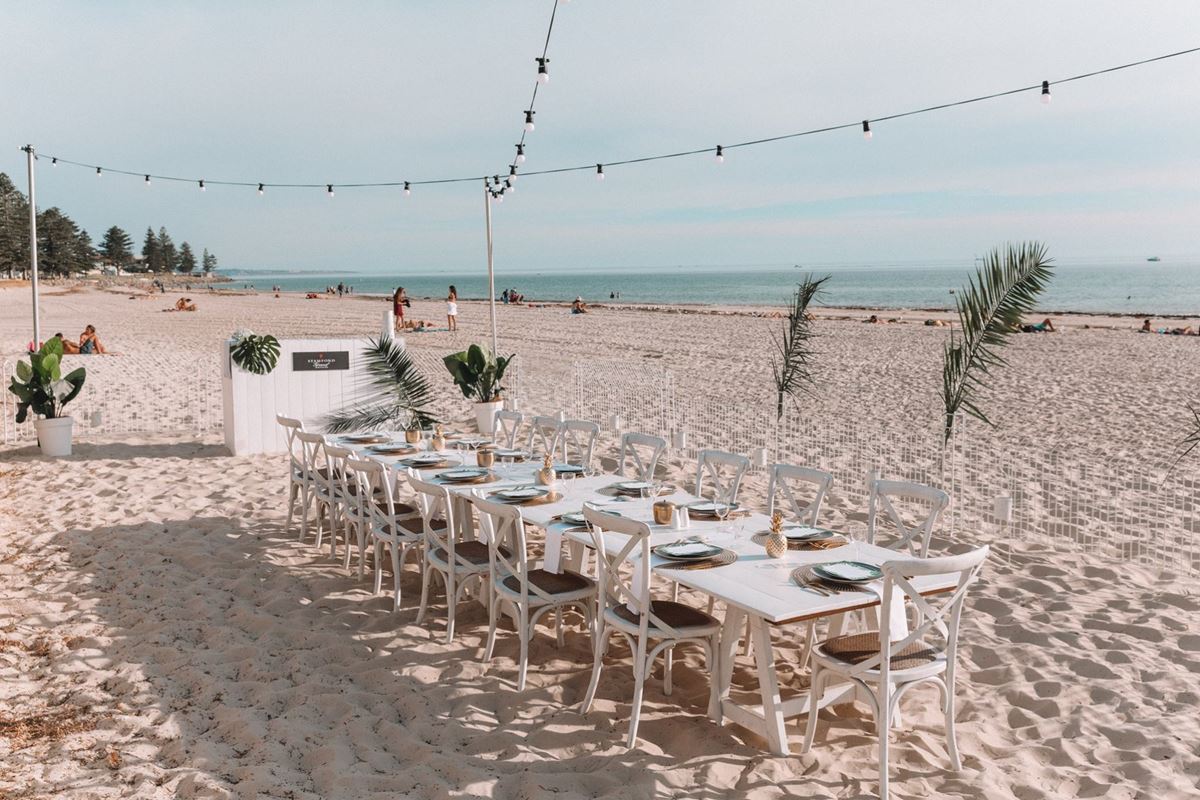 View Adelaide wedding venues
---
Western Australia Wedding Venue Cost
Our friends out west reported spending an average of $12,154 on their wedding venue in 2021, another drop from the national average and a drop from previous years. Again, we think this is largely attributable to COVID restrictions and a lack of interstate guests arriving in WA.
To set a realistic wedding budget for your WA venue, our Venue Specialists recommend looking to previous years' average wedding costs and calculating closer to $140-160 per guest.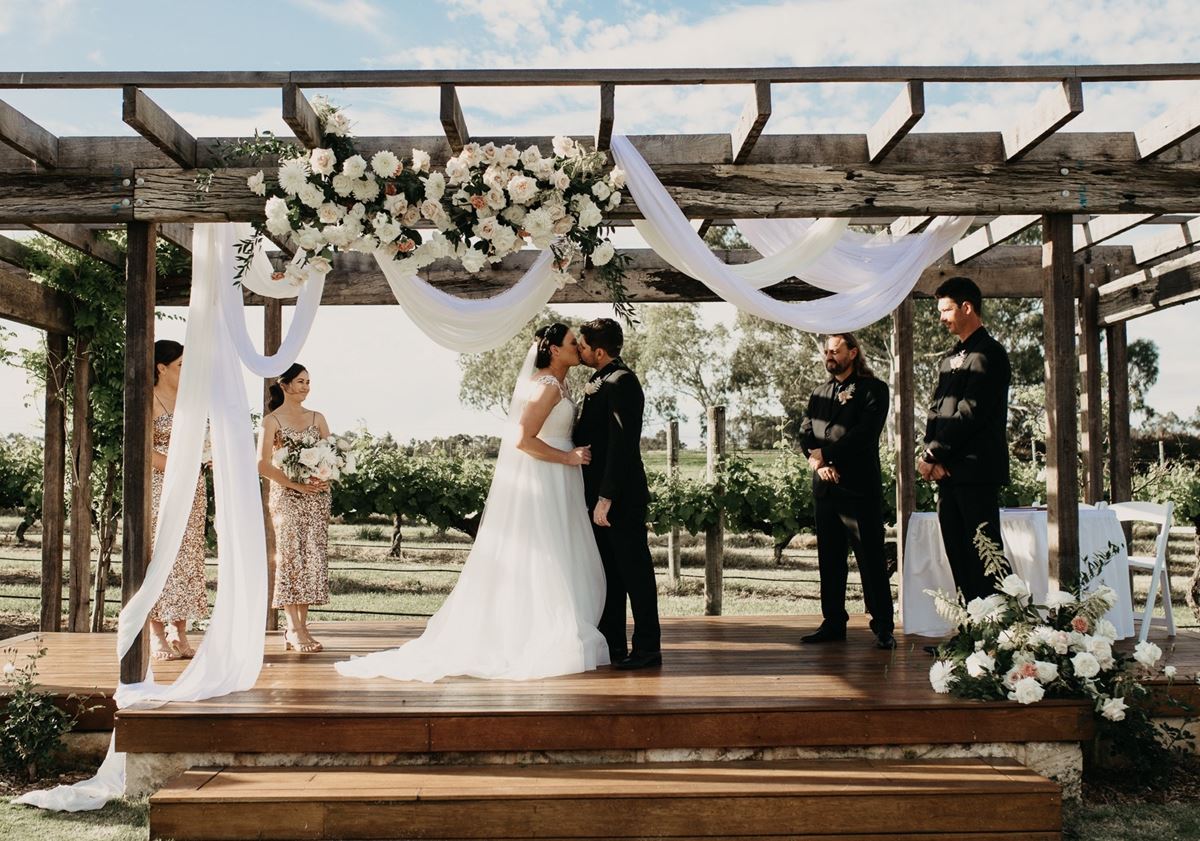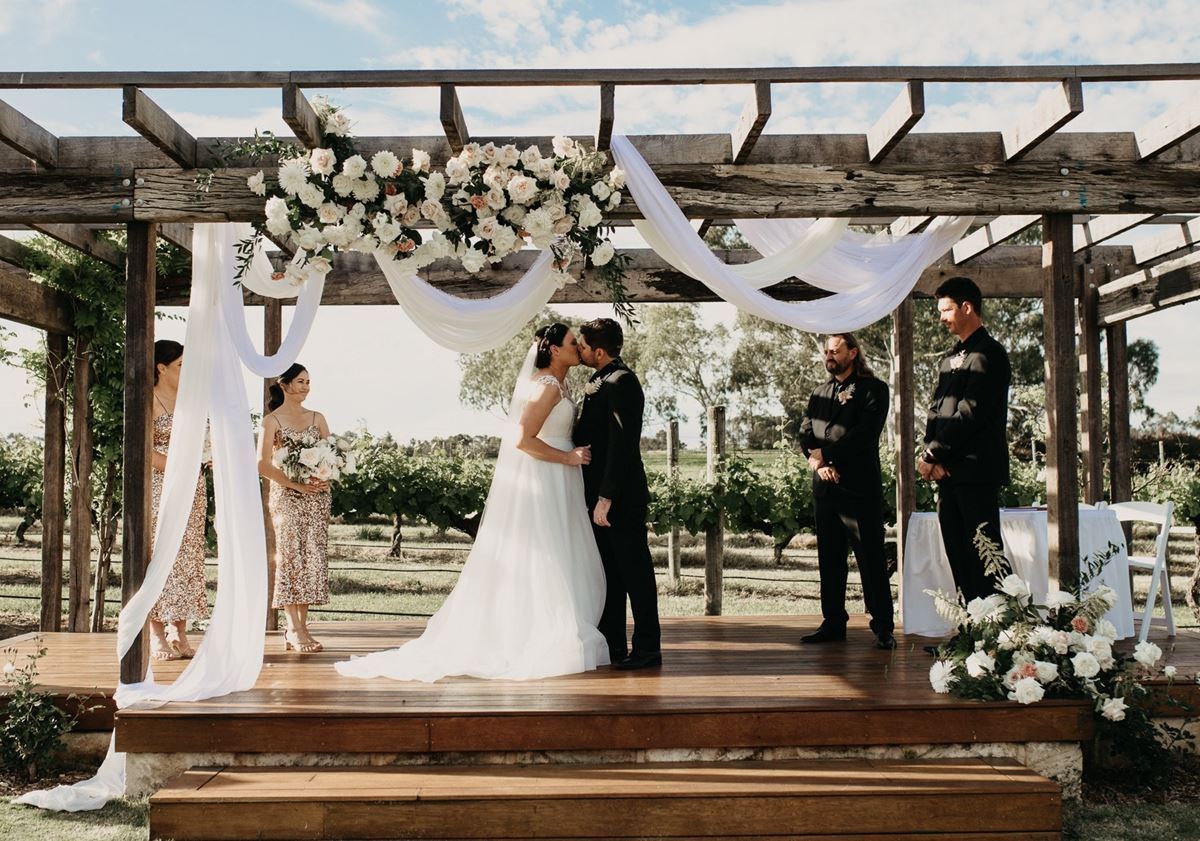 View Perth wedding venues
---
ACT Wedding Venue Cost
Canberra and the ACT have experienced a rise in the average cost of a wedding venue in the last year, increasing from $8,779 to $11,825.
In the ACT, our Venue Specialists suggest setting a range of $120-150 for your wedding venue budget, though there are many high-end venues in Canberra that may cost more.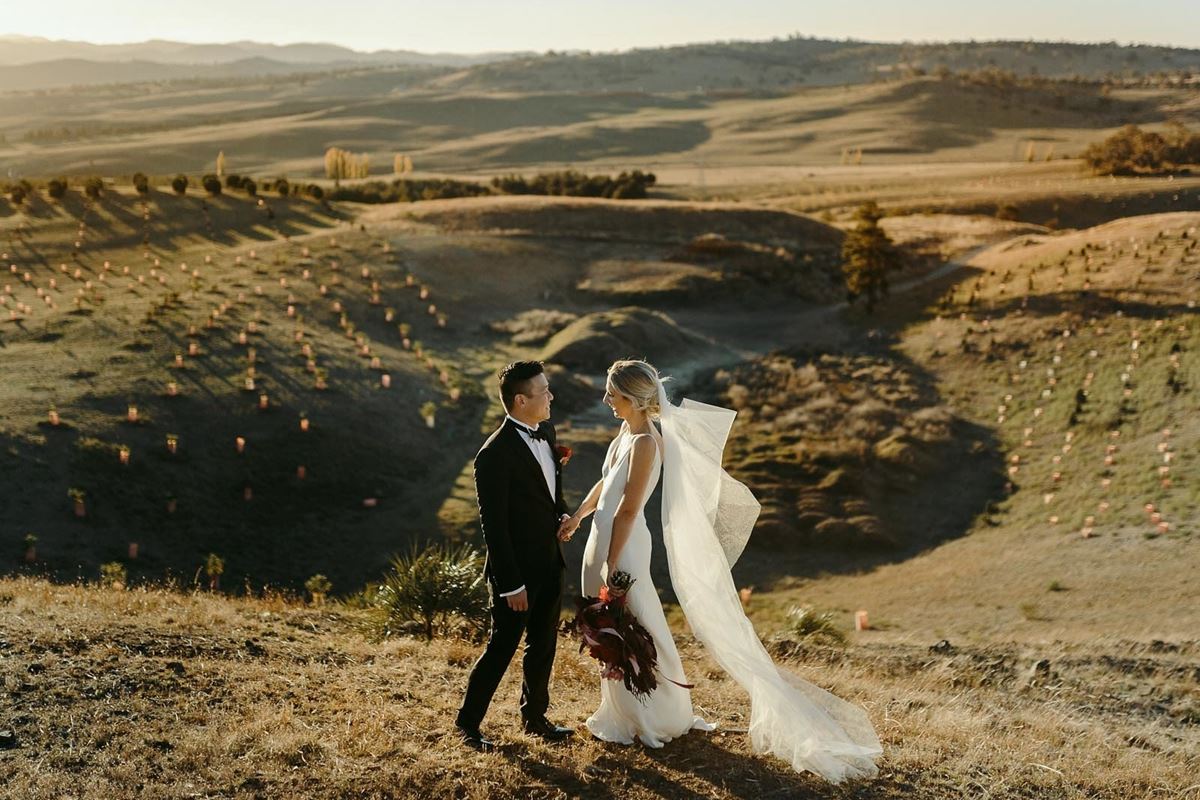 View Canberra wedding venues
---
---
Tasmania Wedding Venue Cost
The average cost of a wedding venue in Tasmania in 2021 came in well below the national average at $8,658. We expect this number to increase significantly for 2022 and beyond, as Tassie is quickly becoming a popular destination wedding venue.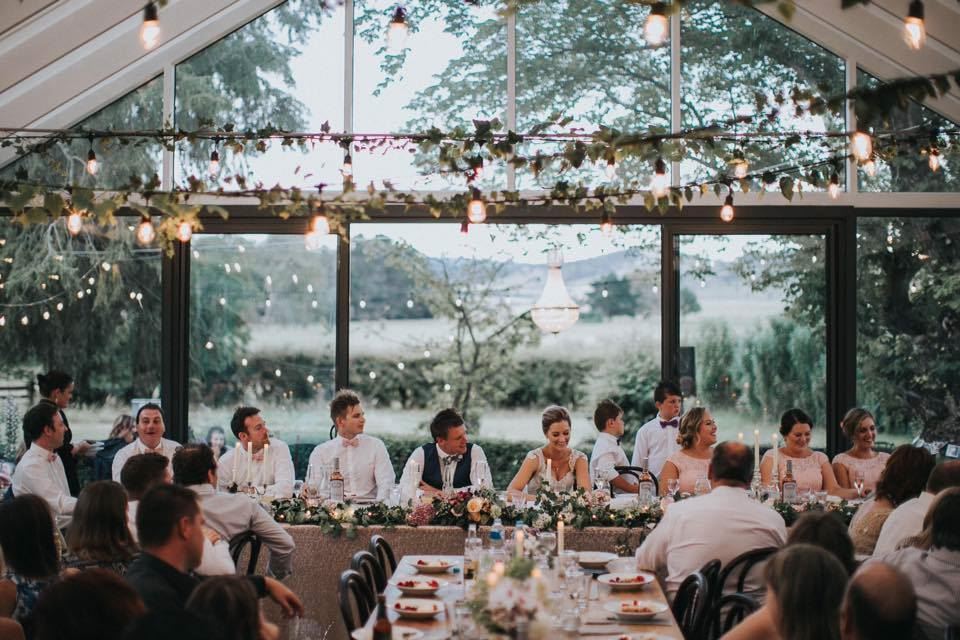 browse Tassie wedding venues
---
What type of venue should I hire?
If you're still searching for your dream wedding venue, consider your overall wedding priorities and the styles that resonate with you. This year, the most popular venue styles were outdoor and garden venues as well as rustic and romantic spots.
What's the overall atmosphere you're envisioning? Do you have a theme in mind that will be suited more to a particular venue style? Have you weighed up all the pros and cons of cocktail vs. sit-down weddings? All these details can work together to help you find what style of wedding venue will best suit your vision.
If you're still not sure where to start with your venue search, our expert Venue Specialists are here to help! After a quick chat about your wedding plans and budget, they'll match you with a list of beautiful venues to check out.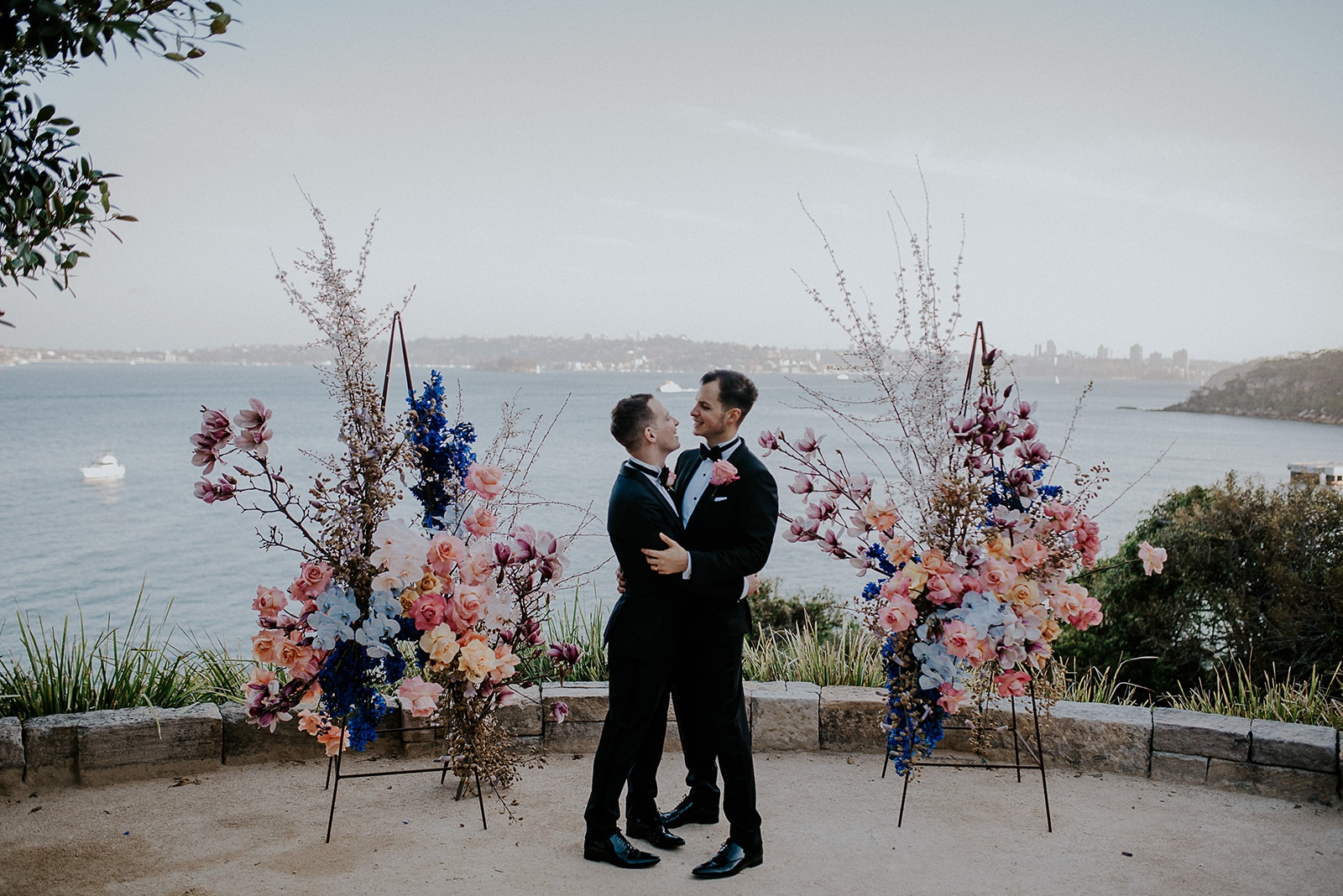 What should I look for in my dream wedding venue?
It can be hard trying to work out what to look for in a venue when you've never planned a wedding before! This is why we find looking at what couples have done in the past such a good guide for newly engaged couples.
One thing that couples love when looking for their venue is a dedicated wedding coordinator who listens to all of their ideas. This makes couples feel like the venue team really wants to help plan the day for them, especially when they provide suggestions of what will or won't work for their vision.
Making sure all your cost inclusions and extras are clear from the initial enquiry or quote is also a big plus as it means you can budget accordingly for your other suppliers. Couples also like it when venue coordinators touch base to see if they have more questions or need more help, rather than just getting in touch when they need something.
On the whole, wedding venues are one of the highest-ranked vendors for a wedding day. In fact, venues scored a massive 4.9 out of 5 stars for their customer service and couple happiness score in 2021 (even amidst the craziness of date changes due to COVID). Rest assured, you'll be in great hands once you find your dream venue!
browse wedding venues
---

chat to a venue expert