Not sure whether to stick with the traditional sit-down wedding style or opt for a more informal cocktail-style reception? Here are some of the pros and cons of each.
There are many benefits of both cocktail-style and sit-down weddings, and you may be struggling to choose between the two styles for your reception. We've enlisted the help of our resident wedding specialist, Darcy Allen, to break down the pros and cons of cocktail vs. sit-down wedding receptions and help you with your decision.
---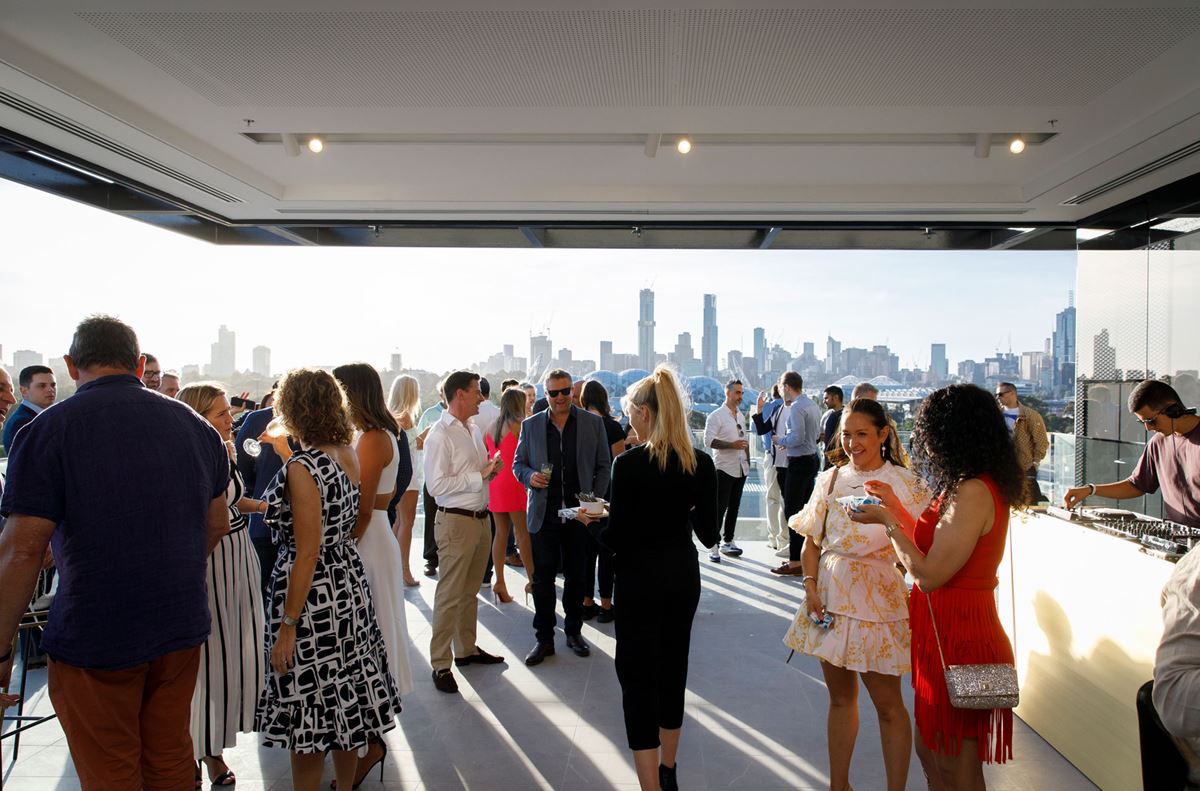 Sit-Down Weddings
Pros: If you're envisioning a more elegant and classic affair for your wedding, a sit-down reception is the way to go. A formal atmosphere allows for a natural flow of formalities during your wedding reception, with dedicated time frames for speeches, dinner, and dancing.
"I love the idea of a seated dinner as I enjoy a formal affair and sit-down weddings just scream luxury," says Darcy. "There are also a lot more elements to work with when executing your styling vision for a sit-down wedding, including tables, chairs, linens, and centrepieces."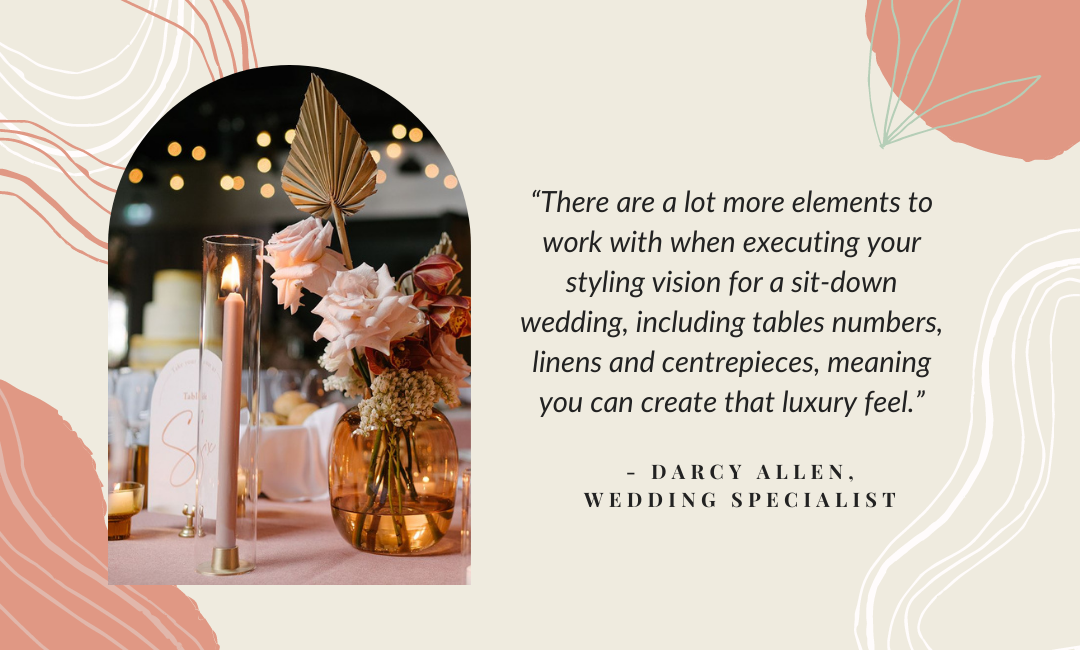 For seated wedding receptions in Melbourne, you can't go past Metropolis Events, a stunning waterfront wedding venue on Melbourne's iconic South Bank. And if you're planning a Brisbane wedding, some of our favourite venues for sit-down receptions are Cloudland and Austinvilla Estate.
"Metropolis is perfect for luxurious sit-down weddings, with gorgeous high ceilings and plenty of space for dinner tables," says Darcy. "And in Sydney, Ivy Ballroom by Merivale and Pier One Sydney Harbour offer elegant settings for seated wedding receptions."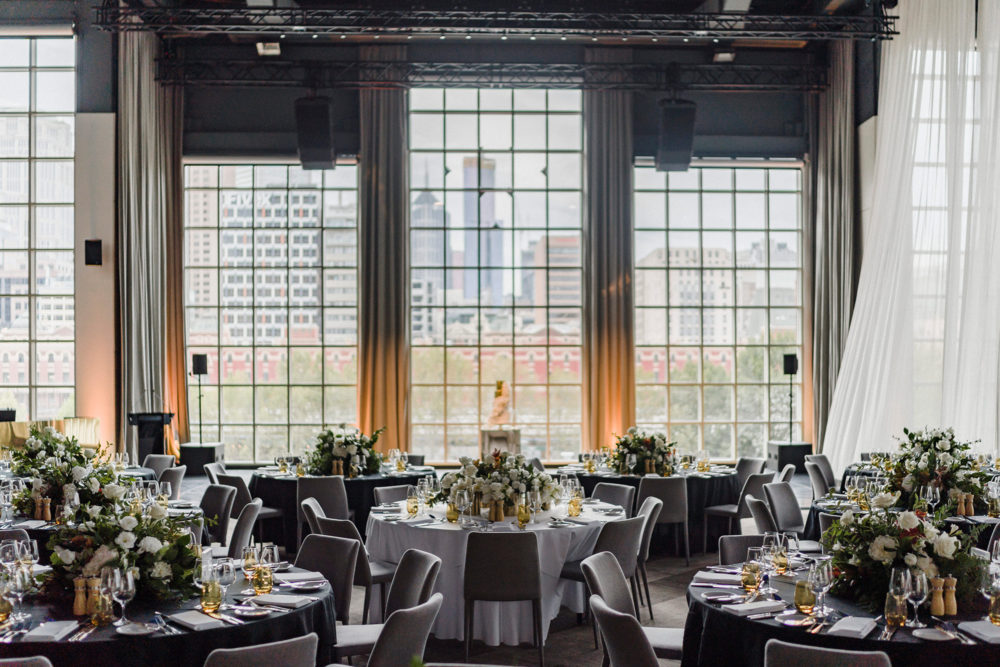 If you're struggling to find the right venue for your sit-down wedding reception, our expert Venue Finders can help you narrow down your search. It's super simple — just let our Venue Finders know your wedding style, budget and must-haves, and they will send through a list of stunning venue options in your city.
Speak to a venue expert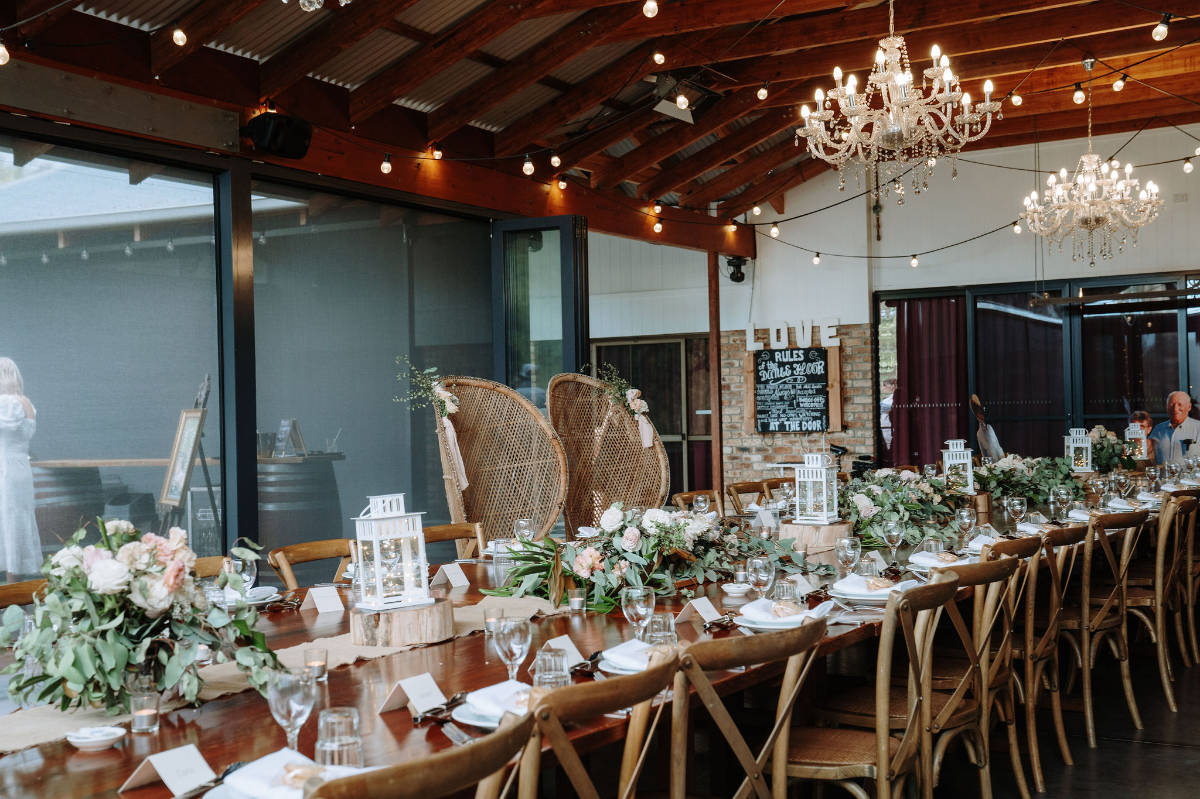 Cons: One of the major downsides of a seated wedding reception is deciding where your guests are actually going to sit. Finalising the seating chart can be a pain point, especially if you have difficult family members who prefer to be seated apart.
Another thing to consider is that the cost of table styling for sit-down weddings can add up quickly, so if you're trying to stick to a tighter budget, a cocktail-style wedding may be the way to go. Alternatively, there are plenty of ways to DIY your table decor and still create a beautiful setting for your seated wedding dinner. If you need some inspiration, you can read about some of our favourite DIY wedding decor ideas here.
Expert tip: Long gone are the days of having a traditional chicken-or-fish alternate drop affair. If you're keen to have a sit-down wedding reception and are looking to mix things up, why not opt for delicious feasting platters served sharing style to each table?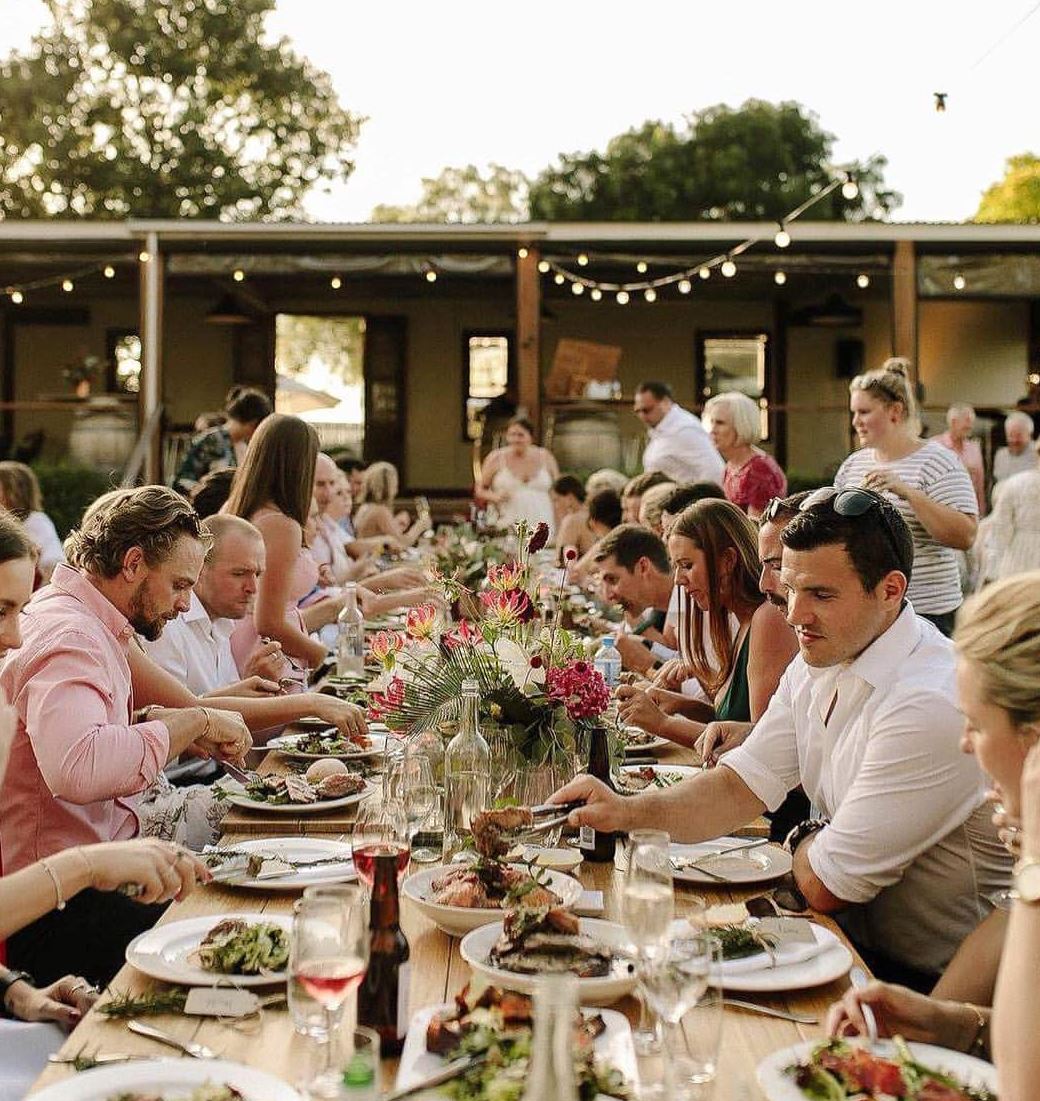 Cocktail-Style Weddings
Pros: We've seen a rise in the number of cocktail-style weddings in recent years, as more couples veer away from the traditional seated affair in favour of a more laidback celebration.
The main benefit of a cocktail wedding reception is that you can create a real party vibe, with plenty of room for a dancefloor and a spacious bar area. Cocktail weddings are also a great option if you're planning to have a larger guest list, as there'll be more space to accommodate standing guests.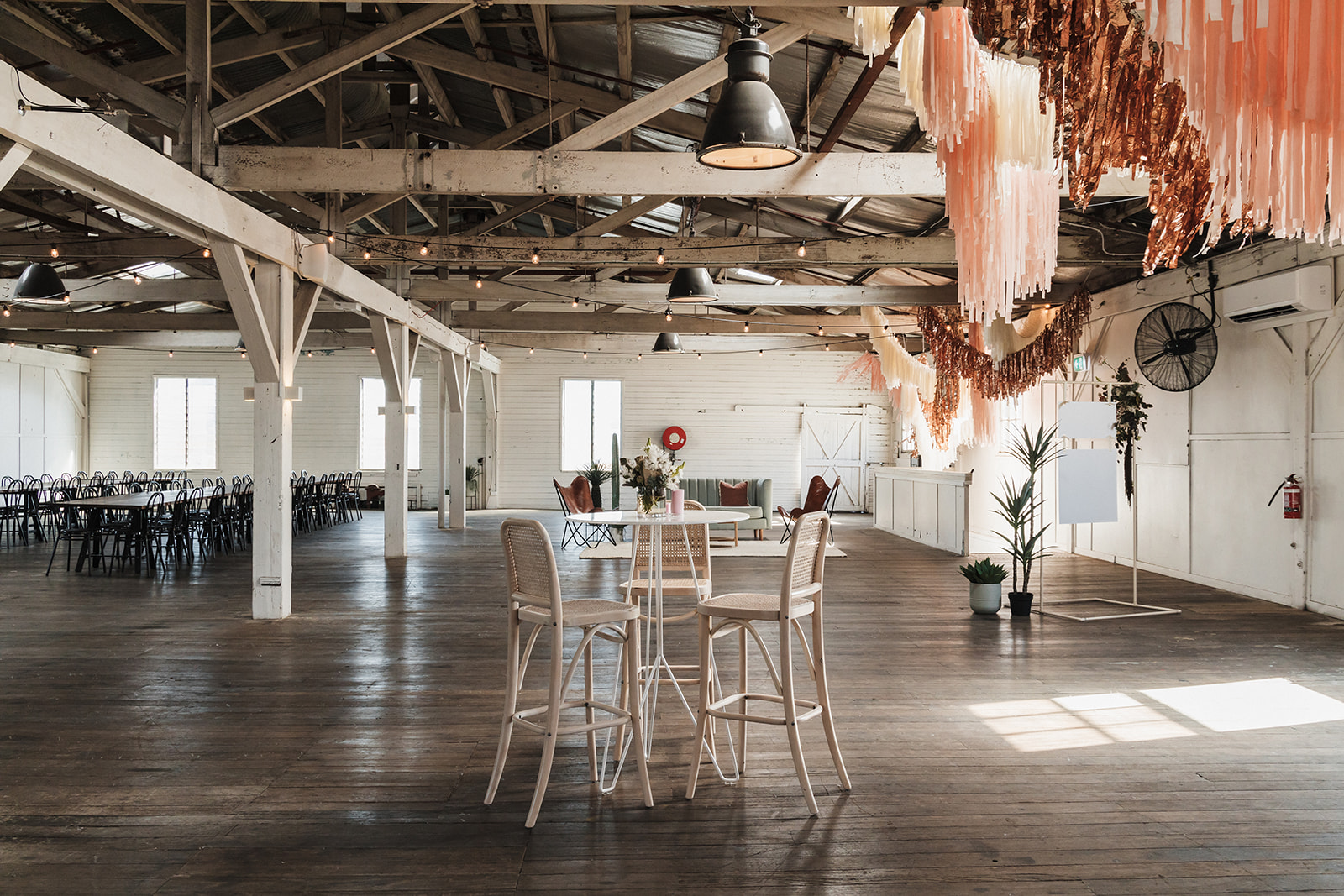 "Another advantage of cocktail weddings is that you don't have to worry about a seating chart, which means you can avoid the tedious task of deciding who needs to sit with who," explains Darcy. "Your guests will be free to mingle with whomever they choose, creating a relaxed and social atmosphere at your reception."
We love the creativity and fun that comes with cocktail-style weddings, as they have a casual feel that allows you to go wild with the styling, menu, entertainment, and even your outfit! "You could have a traditional ceremony dress with a train and a veil, then change it up with a short and sweet party dress for your cocktail reception," says Darcy.
Some of our favourite Melbourne venues for cocktail-style weddings include The Prince Deck St Kilda and Jardin Tan in the beautiful Royal Botanic Gardens. And if you're planning a cocktail wedding reception in Sydney, we recommend checking out Kittyhawk in Sydney's vibrant CBD.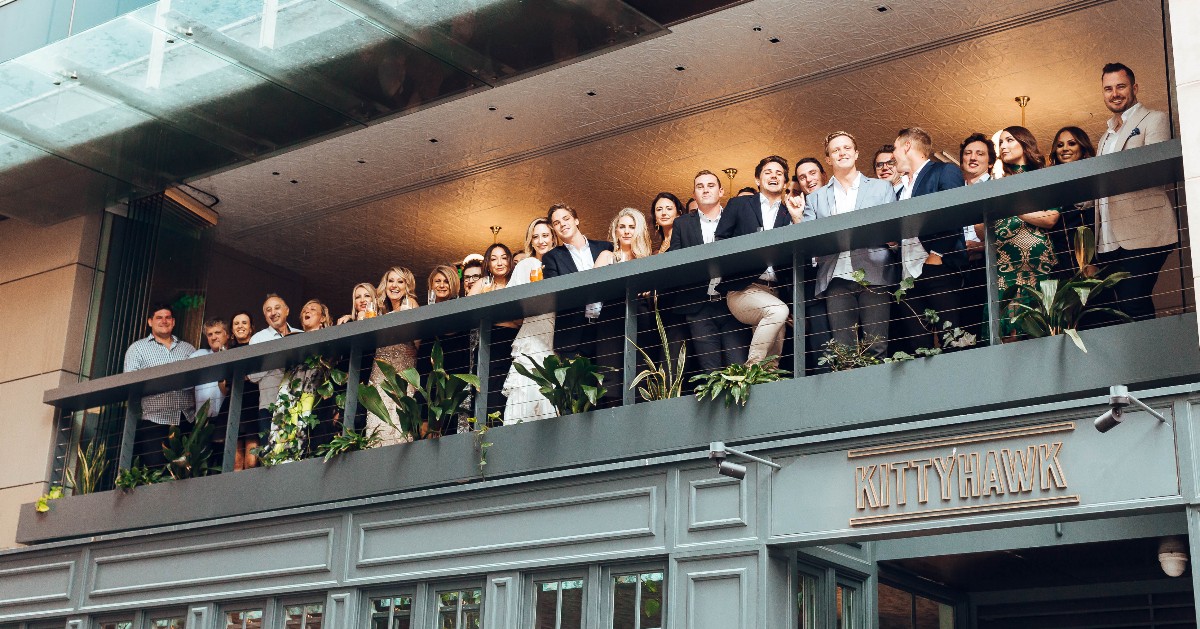 Searching for the perfect venue for your cocktail-style wedding? Enlist the help of our expert Venue Finders, and they'll take the stress out of the venue search.
Find a venue
Cons: It can be tricky to ensure your guests are well-fed at cocktail-style wedding receptions, as the meals aren't put in front of them and individually portioned.
"Some guests will be distracted while chatting, drinking, and dancing and may forget to indulge in the canapés being passed around or head to the self serve canapé station," says Darcy. "Pairing this with one too many drinks can be a recipe for disaster!"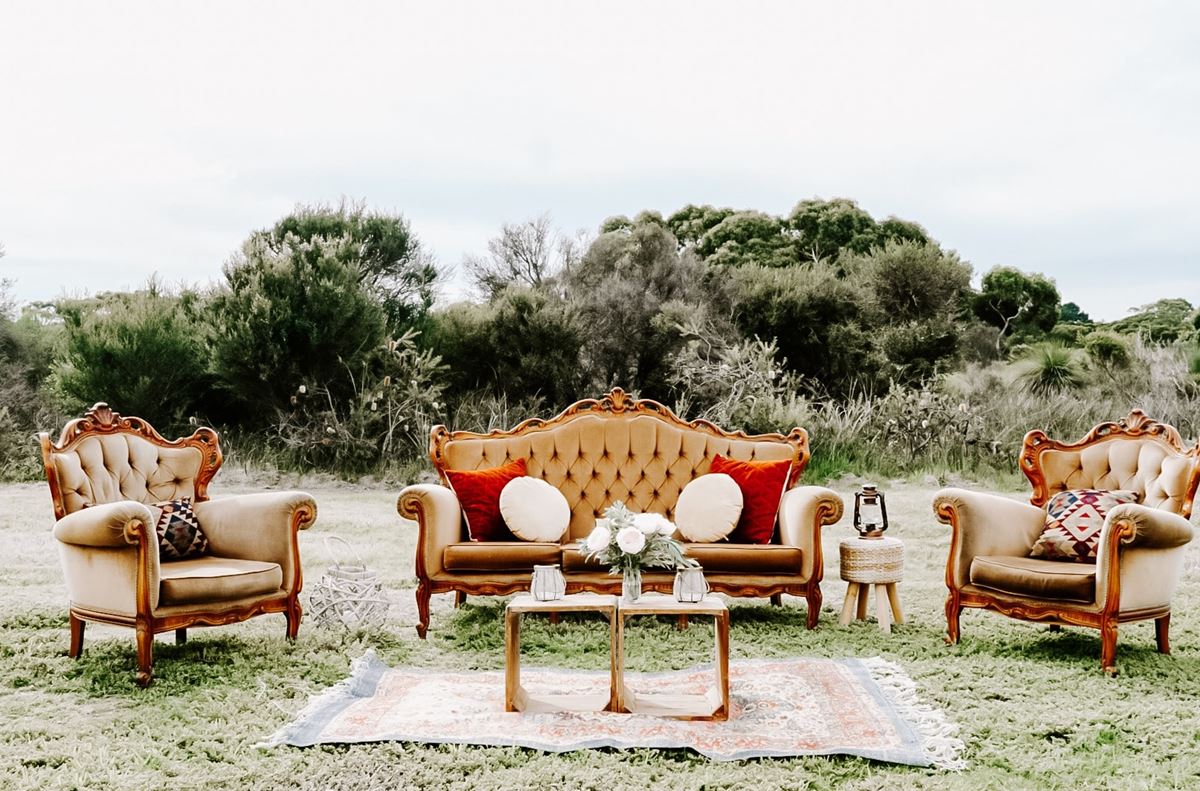 Another potential negative of a cocktail-style wedding is that your guests will be standing for an extended time, with receptions typically lasting around four to five hours. A way to avoid this issue is to ensure you place enough furniture around your venue so that your guests can still find places to sit down and relax. You might choose to create cosy lounge areas or scatter high tables with bar stools around the space.
Expert tip: If you're opting for the cocktail route, Darcy recommends choosing heartier options like sliders, pasta, baos, arancini, and dumplings. "You can also serve delicious late-night snacks like pizza or fish and chip baskets to keep your guests sustained as they dance the night away," she explains. "It's always a great idea to ask your venue what canapé stations and substantial canapé options they can offer in addition to their standard canapé selection."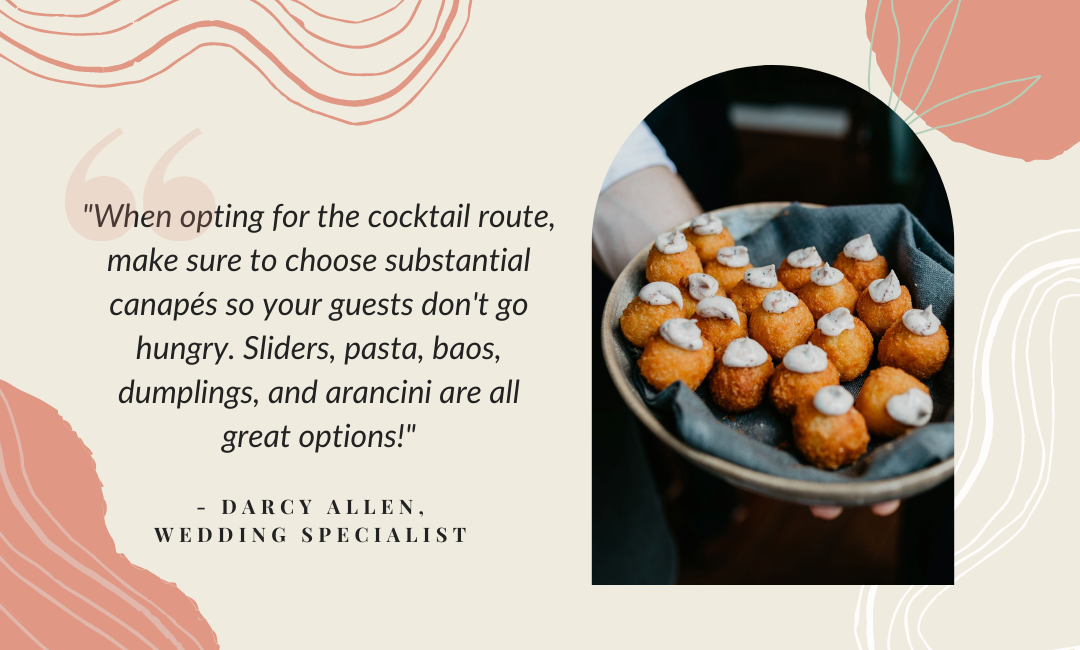 Another popular catering style for cocktail wedding receptions is a grazing table or sharing platters. Guests are still standing and can enjoy the relaxed party vibe, but you ensure they fill up on a substantial meal — not just booze! If you're not keen on having a communal grazing table at your reception, you can check out our favourite grazing platter alternatives for COVID-safe weddings here.
---
Find a venue
---