New South Wales is the most popular state for weddings in Australia. And who could argue with that when you have so many amazing natural and man-made landscapes to use as the backdrop for your big day?
But NSW also has a big luxury wedding market, making it one of the more expensive states to marry in. In fact, the average couple in NSW will spend around $35,993 on their perfect wedding compared to the national average of $32,228.
So whether you're having a luxurious Sydney Harbour wedding, a boho beach ceremony in Byron Bay, or a rustic dream wedding in the Blue Mountains, we've broken down where you should start your budget for each service you could hire.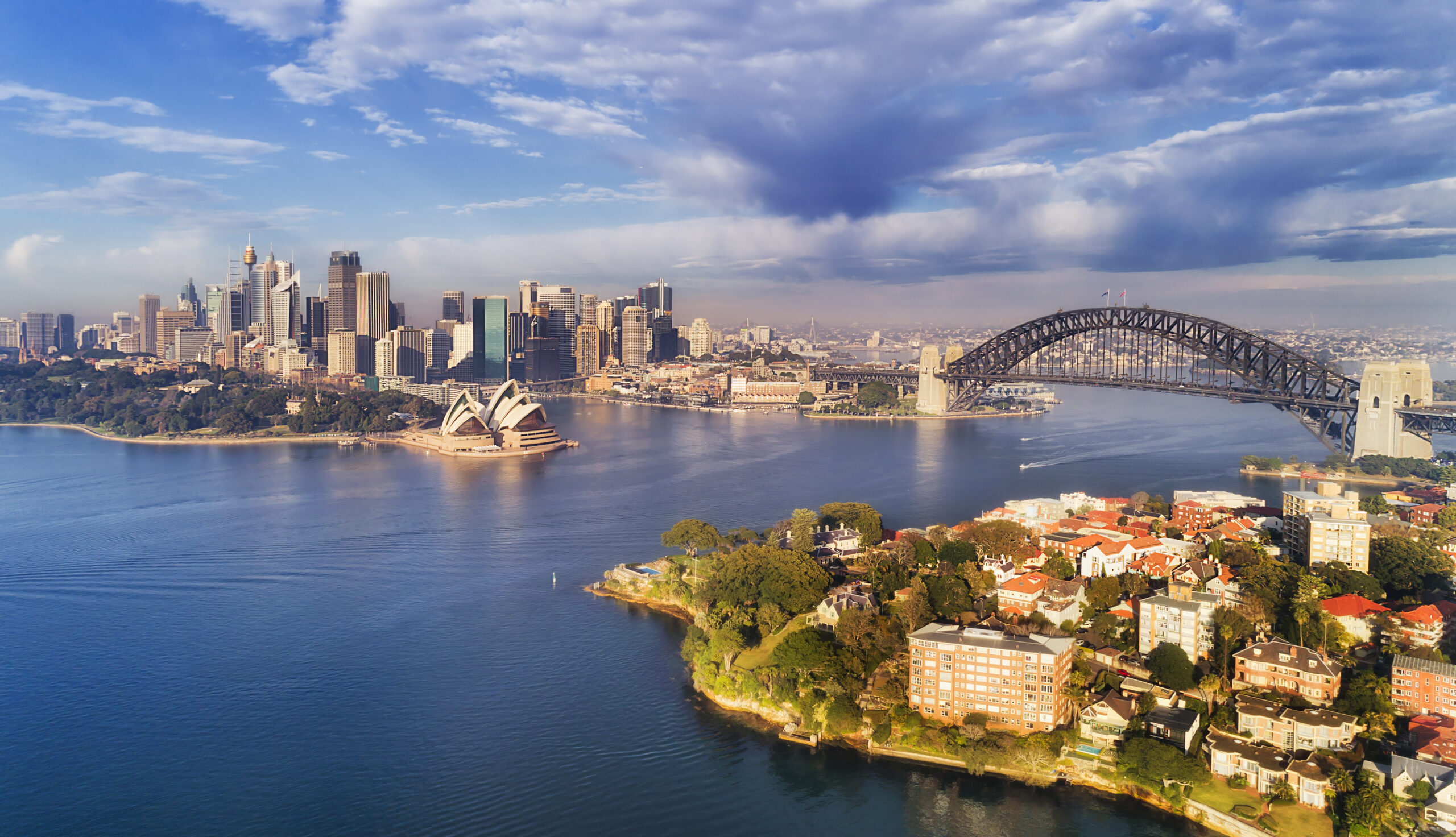 Wedding Venues
With 90% of couples hiring a wedding venue on their big day, it's one of the most popular categories. It's also one of the first things you'll book and the category that will take up the most of your budget.
Don't let this alarm you, though. A venue in NSW will cost you an average of $15,002, coming in above the national average of $13,901. Based on the average of 100 guests, you should budget around $150 per head for your venue, including additions.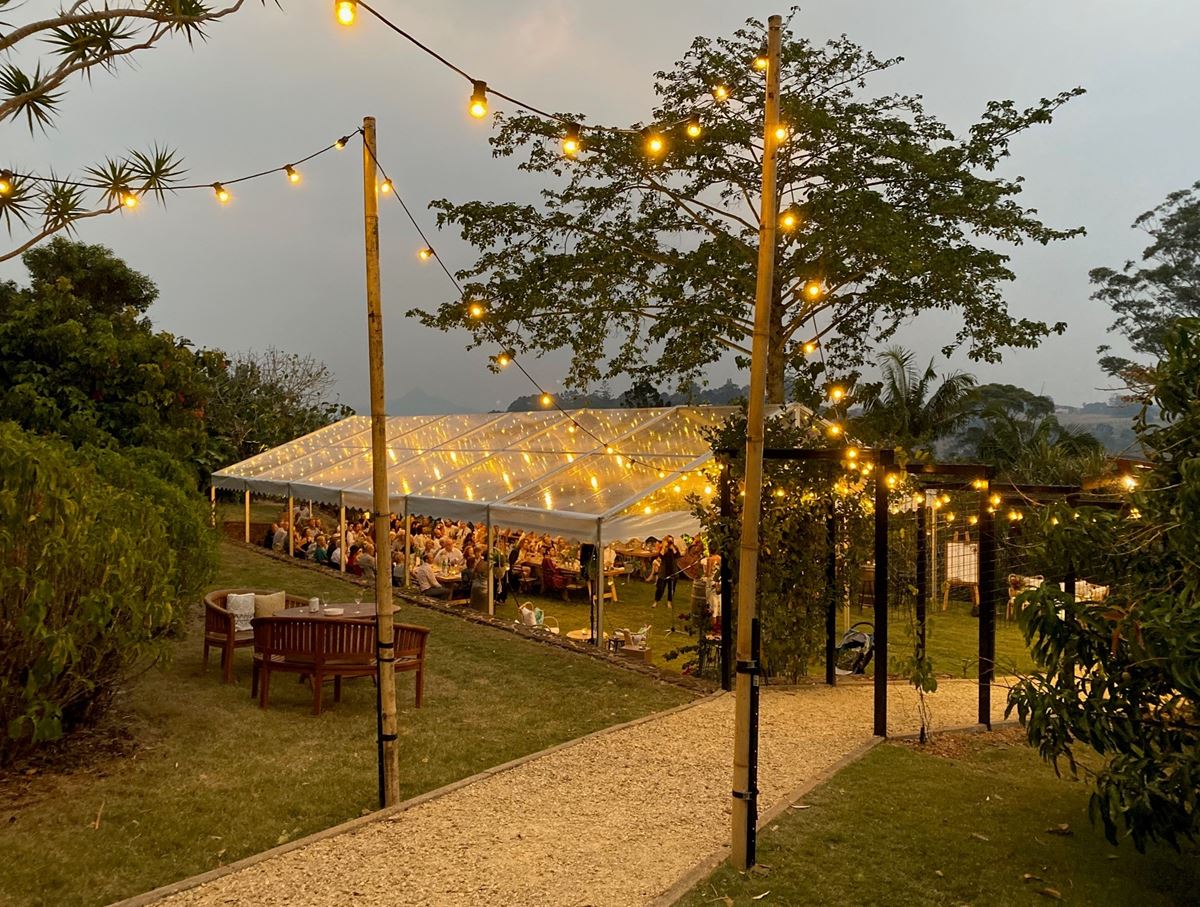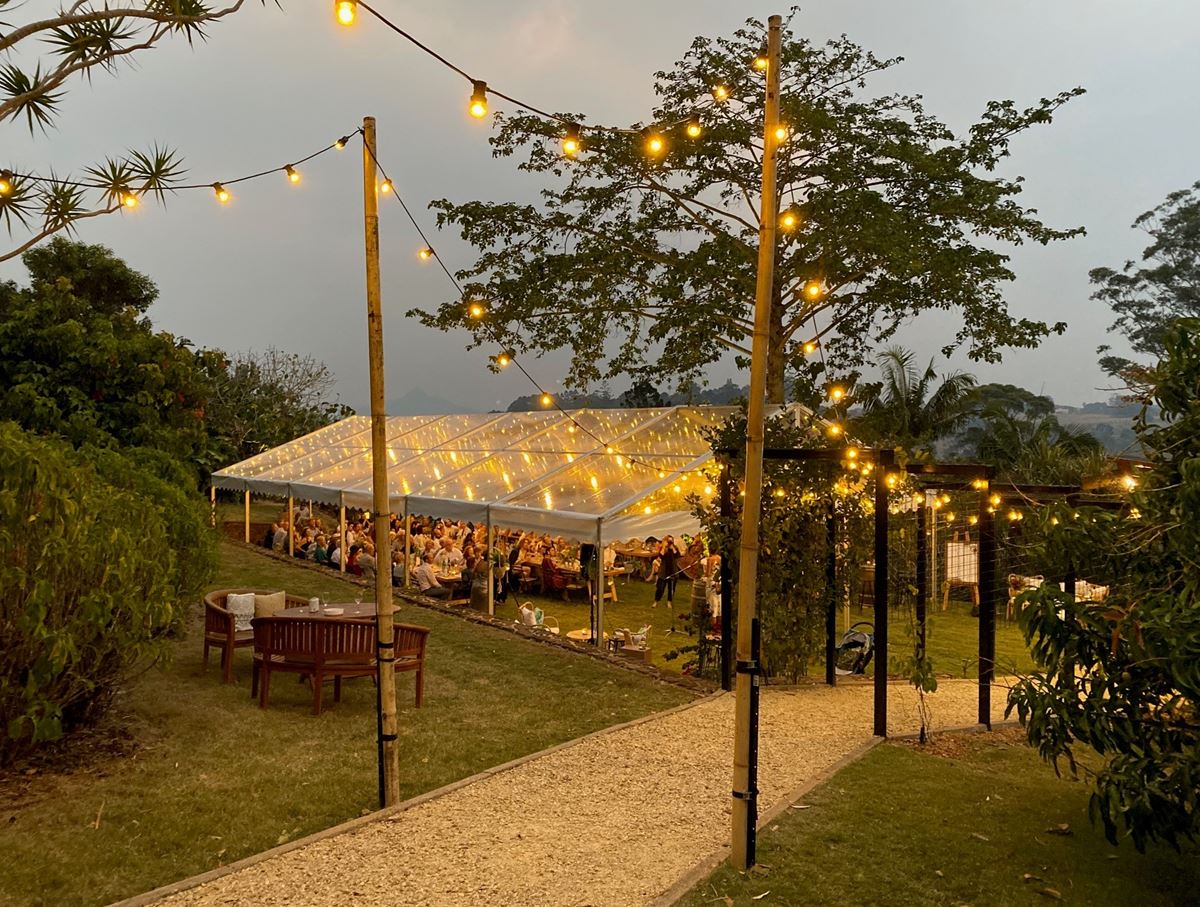 Wedding Dresses
The cost of a wedding dress hasn't increased or decreased a significant amount over the past 12 months, sitting at $2,501.
If you feel silly for wanting to hold onto your wedding dress to cherish for years to come, don't worry, you're not alone! 76% of brides choose to keep their wedding gowns long after the special day – some even making small and large alterations to suit their taste better.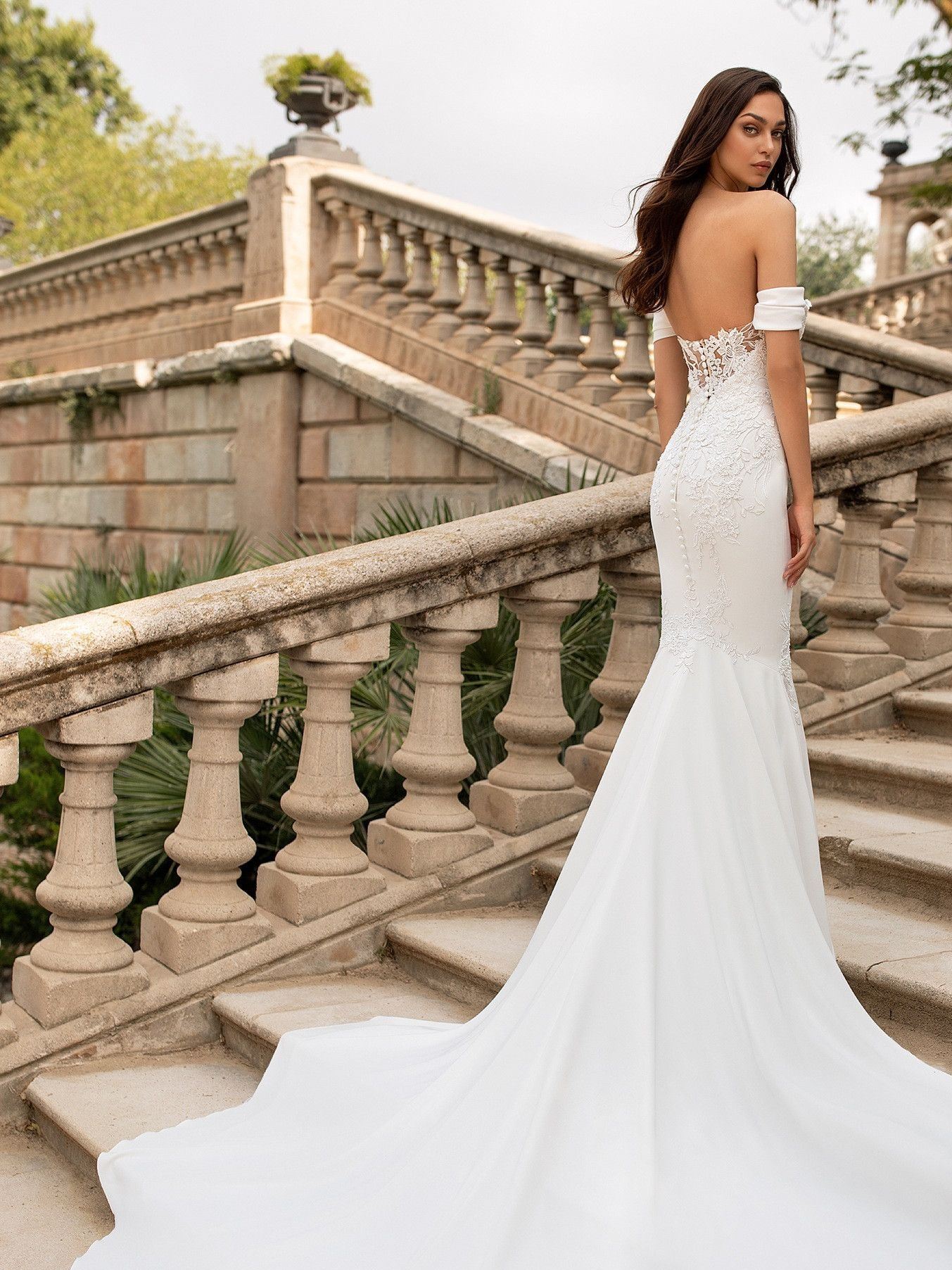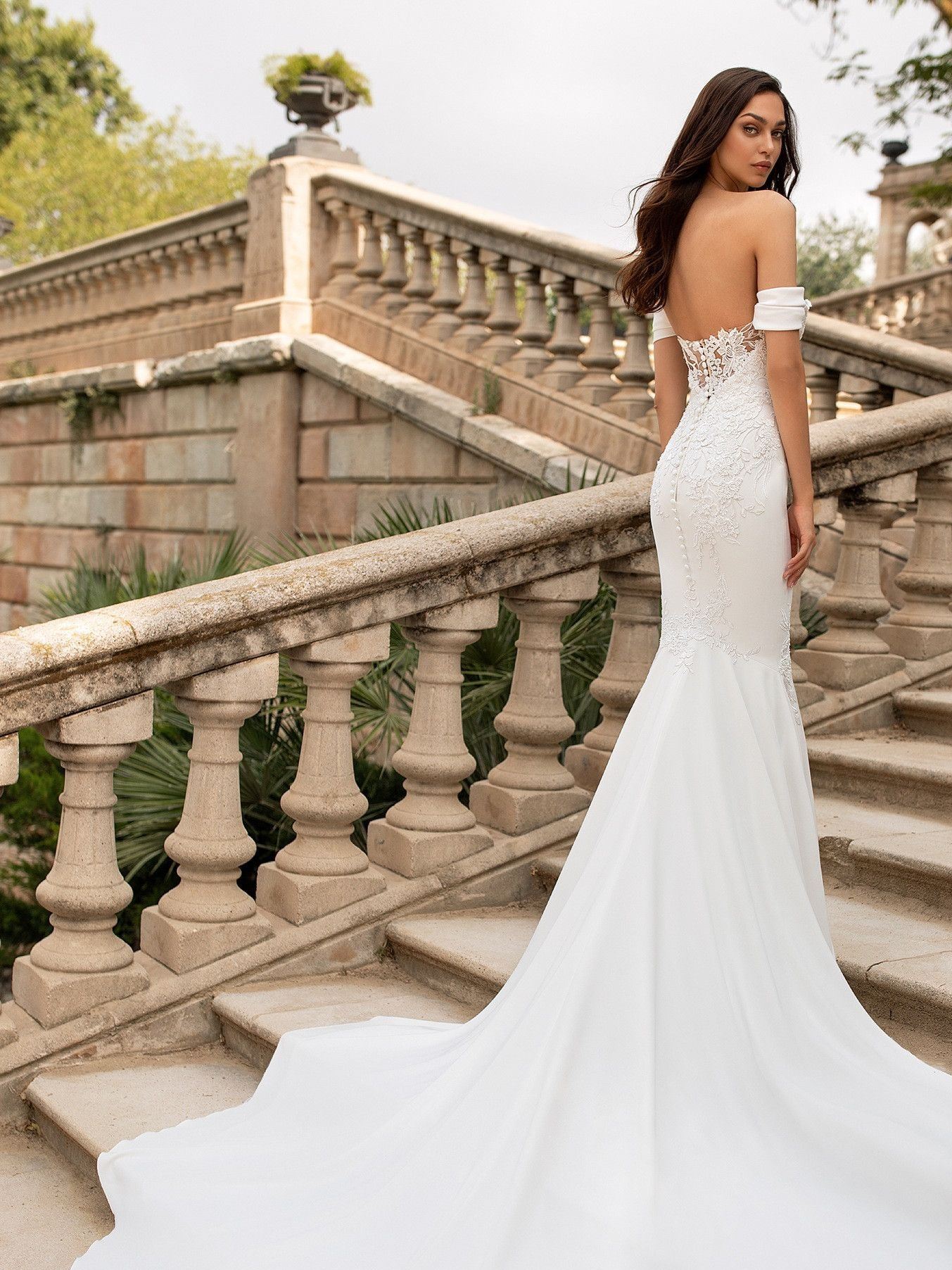 Photography
When it comes to capturing your wedding day, you want to make sure you're doing it right. This is why 91% of Australian couples hire a professional photographer.
In NSW, this should cost you an average of $3,702. While 33% of couples desire a combination of both traditionally posed and candid shots, a whopping 61% prefer candid, natural images.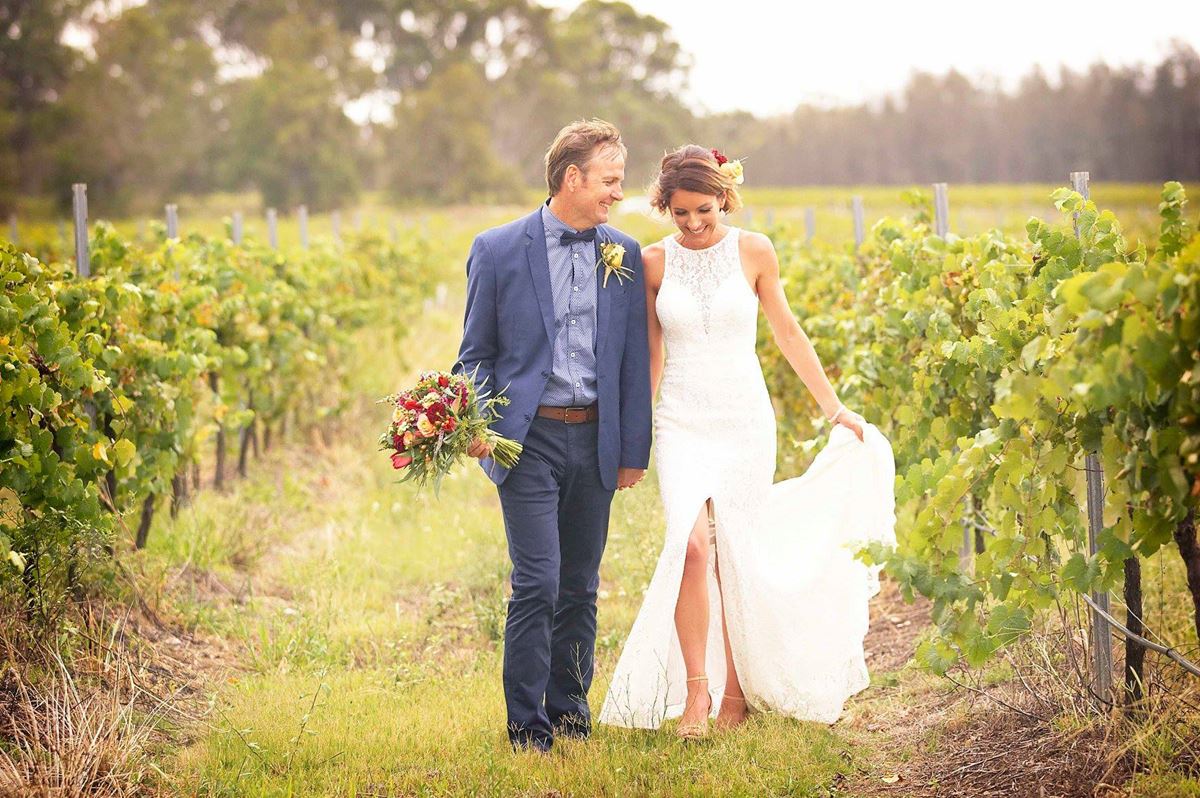 Marriage Celebrants
Your marriage celebrant has more of a role to play than just rocking up on the day. They sign your paperwork, lodge your marriage certificate, and support you throughout the entire planning process. It's, therefore, essential to choose someone you feel comfortable around and know has your back. 
Your celebrant services should cost you around $779 in NSW. If you're looking for a more personalised and detailed service, this will likely cost you more. Approximately 43% of couples prefer a warm celebrant style, while 25% prefer funny. Keep an eye out for your favourite qualities while searching for your ideal celebrant.
Wedding Cars
Arriving in style with a charismatic chauffeur to ease your nerves, whether in one classic vintage car or a fleet of four modern vehicles, is a popular notion, with almost 60% of couples across Australia hiring transportation for their day.
The average cost of wedding cars in NSW comes in at $1,318 above the national average of $1,118. 44% of couples will hire just one car for their wedding day, while 35% prefer two. It's wise to factor in the size of the cars for the size of your wedding party to see where you can save costs.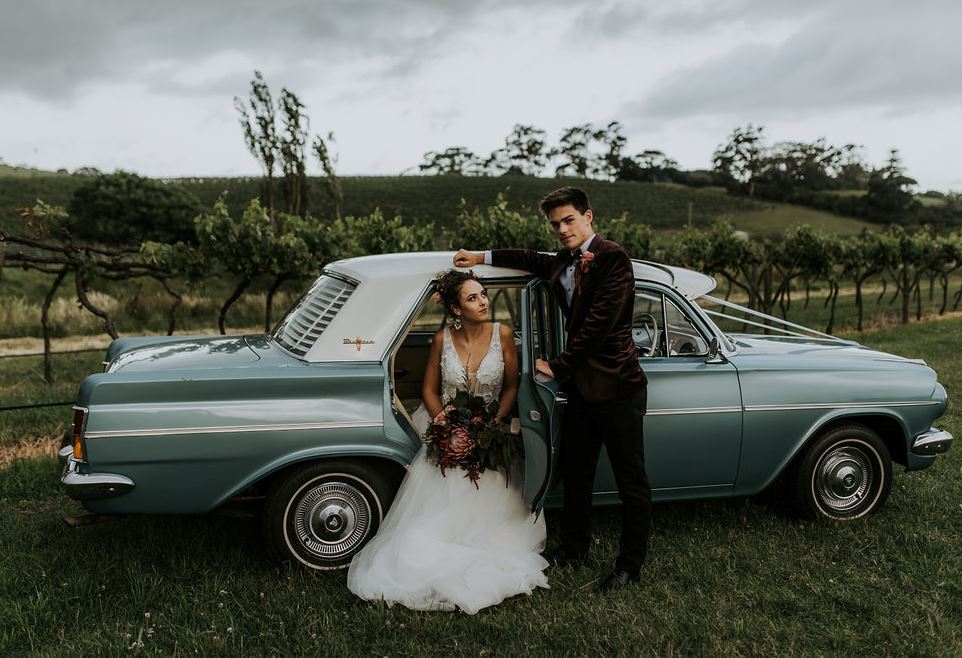 Videography
Having a wedding video is becoming more and more important to couples across the country, with 78% of all couples now hiring a videographer to capture the special moments of their day – 61% of whom will hire a professional videographer. 
Couples in New South Wales are embracing their videographers, spending $3,034 on their wedding video compared to the national average of $2,817. 56% of couples will book their videographer for the entire duration of their wedding day — usually between 8 and 12 hours.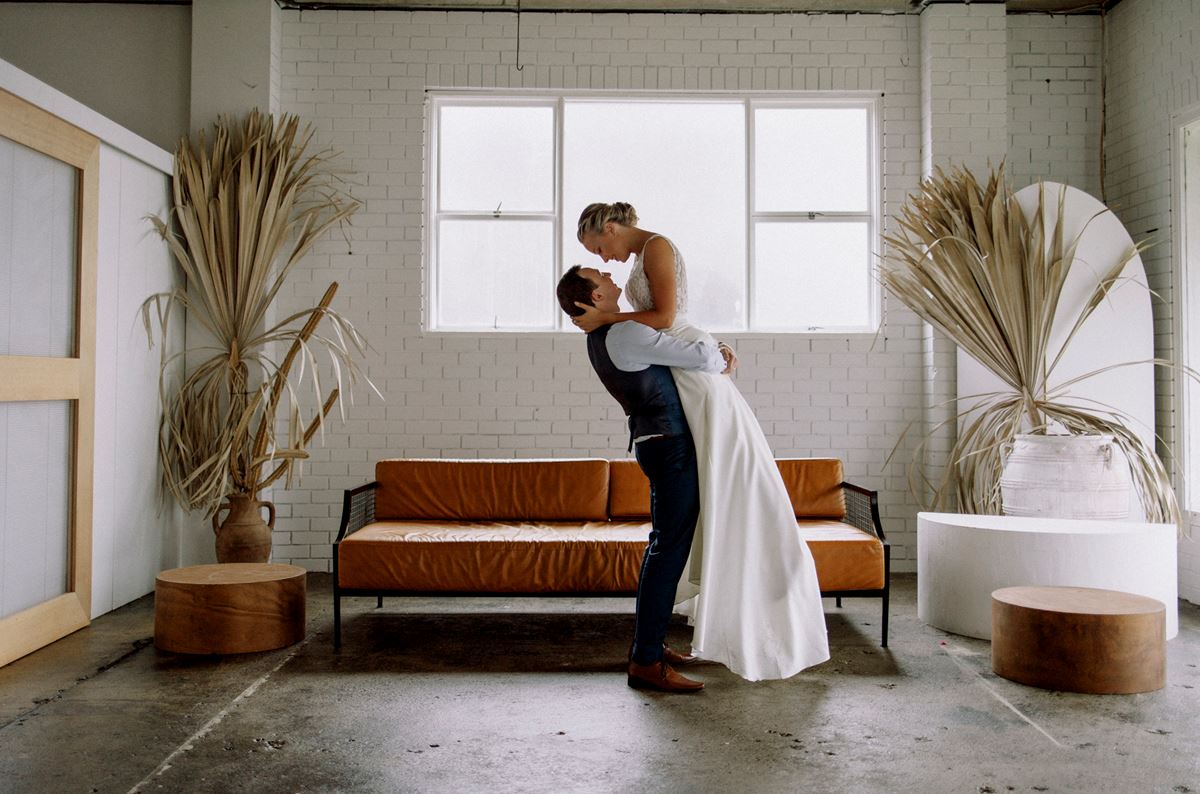 Catering
Whether you're having a sit-down dinner, buffet, or cocktail reception with finger food, you're likely going to be paying for some of your wedding food. This could be included in your wedding venue package, or you might want to go with an external caterer who serves up your favourite treats.
The cost of wedding catering in NSW currently sits at $5,639, a little higher than the national average of $5,368 but lower than other states such as the ACT, sitting on $6,643.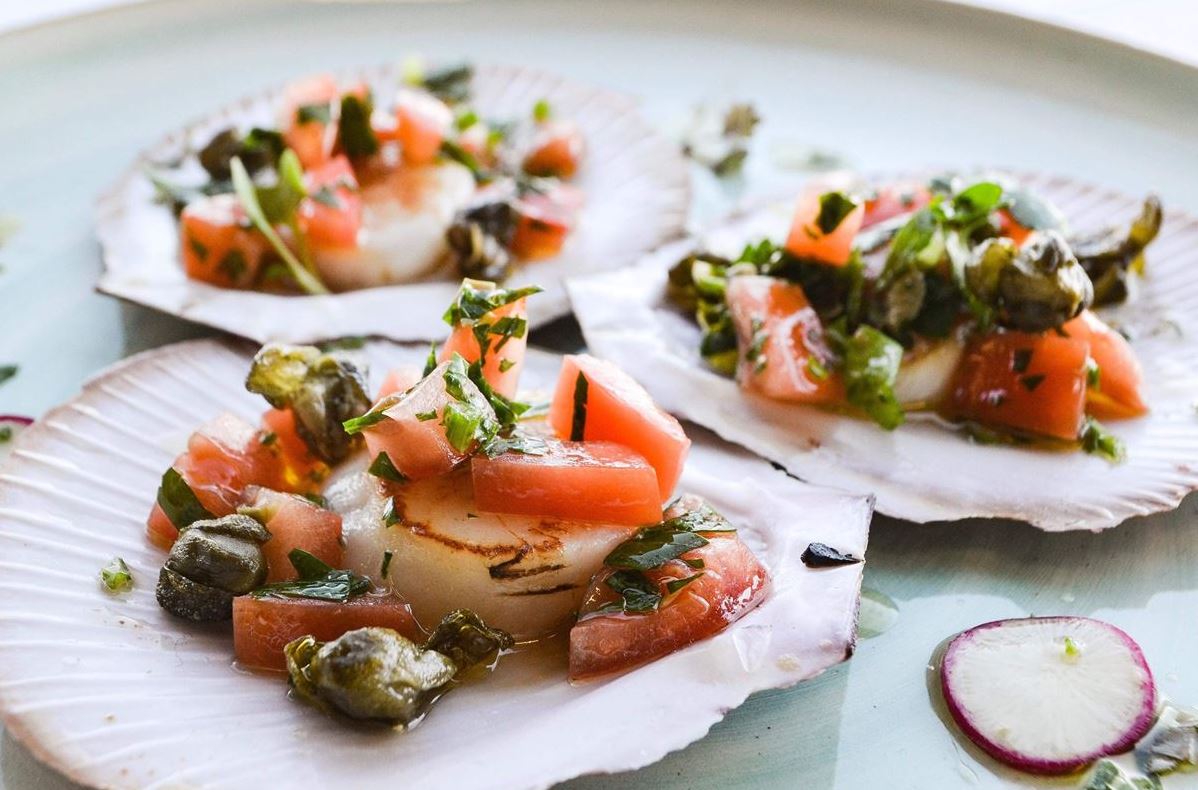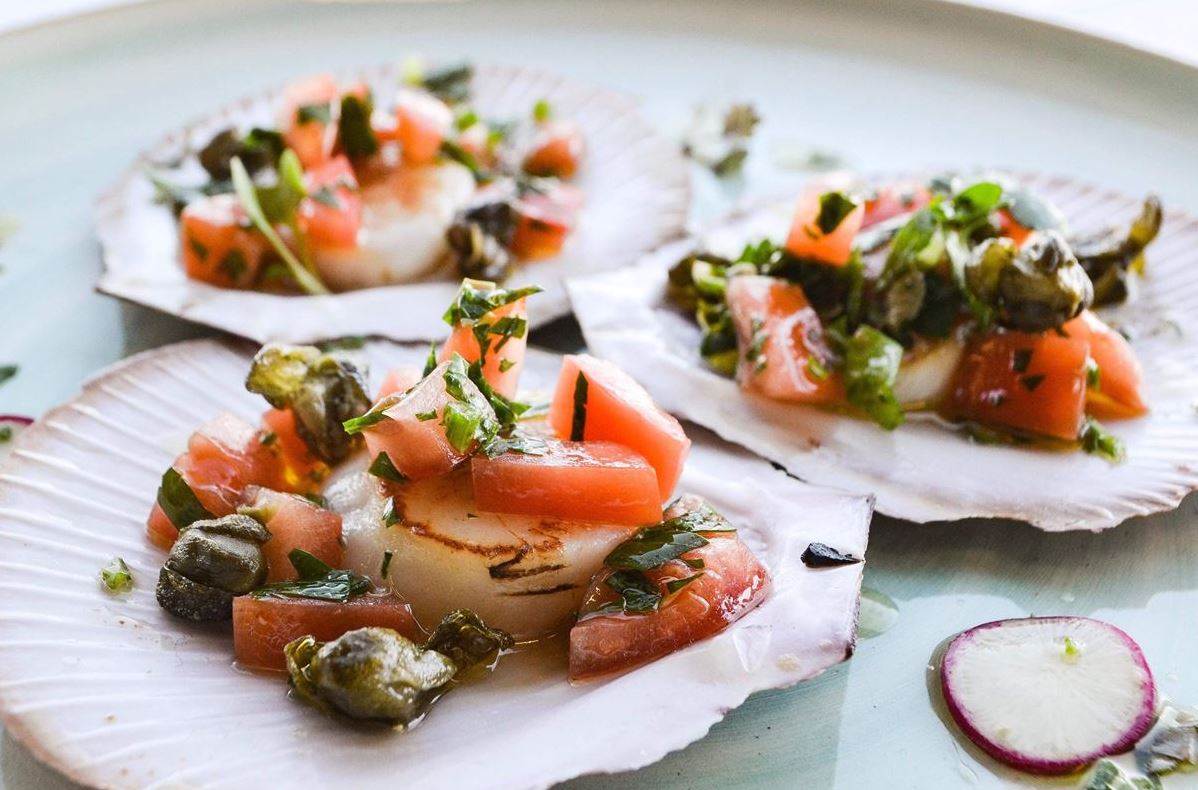 Wedding Hire
57% of couples are hiring furniture/styling props to spruce up their wedding day, many favouring companies offering full-service, including delivery, setup, and pickup. The current cost of wedding hire in NSW is around $2,431, a significant decrease from the $3,685 2016 witnessed.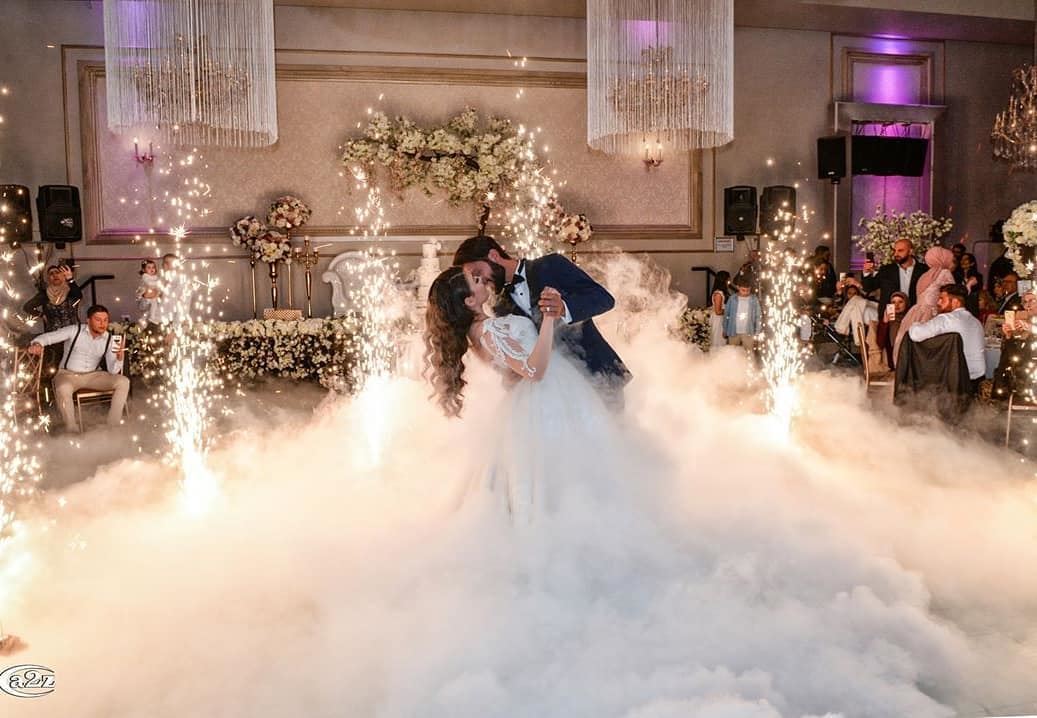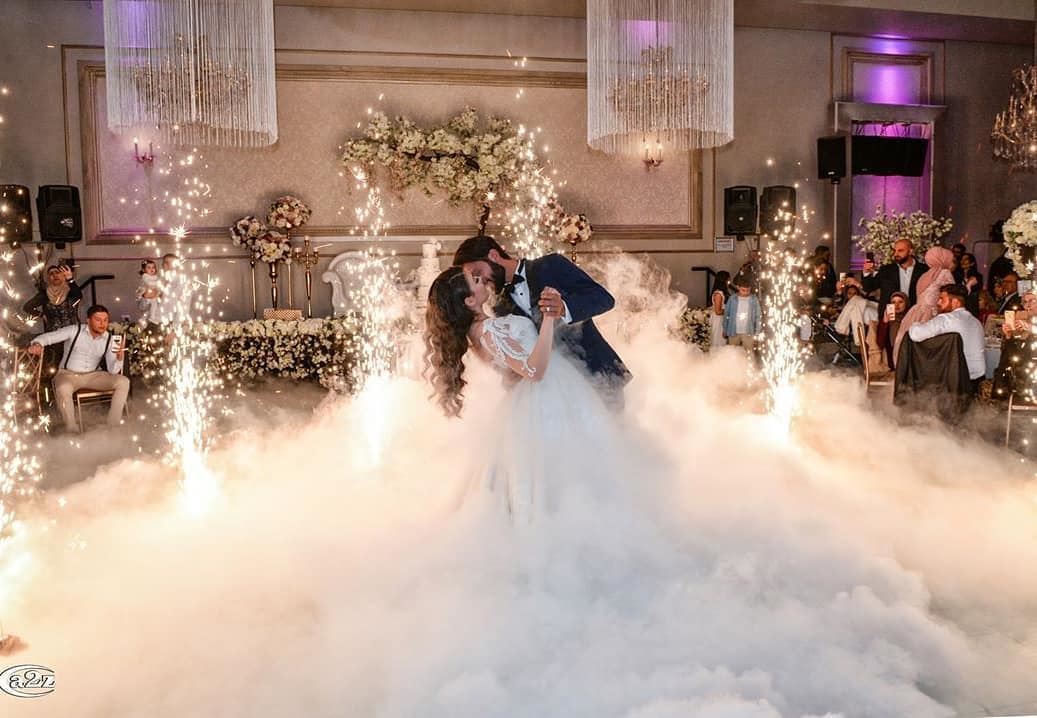 Wedding Music
73% of Australian couples are still choosing to hire professional wedding music for their big day, with DJ services being the most popular, followed by a band and DJ combo.
Wedding music in NSW will cost you an average of $1,772.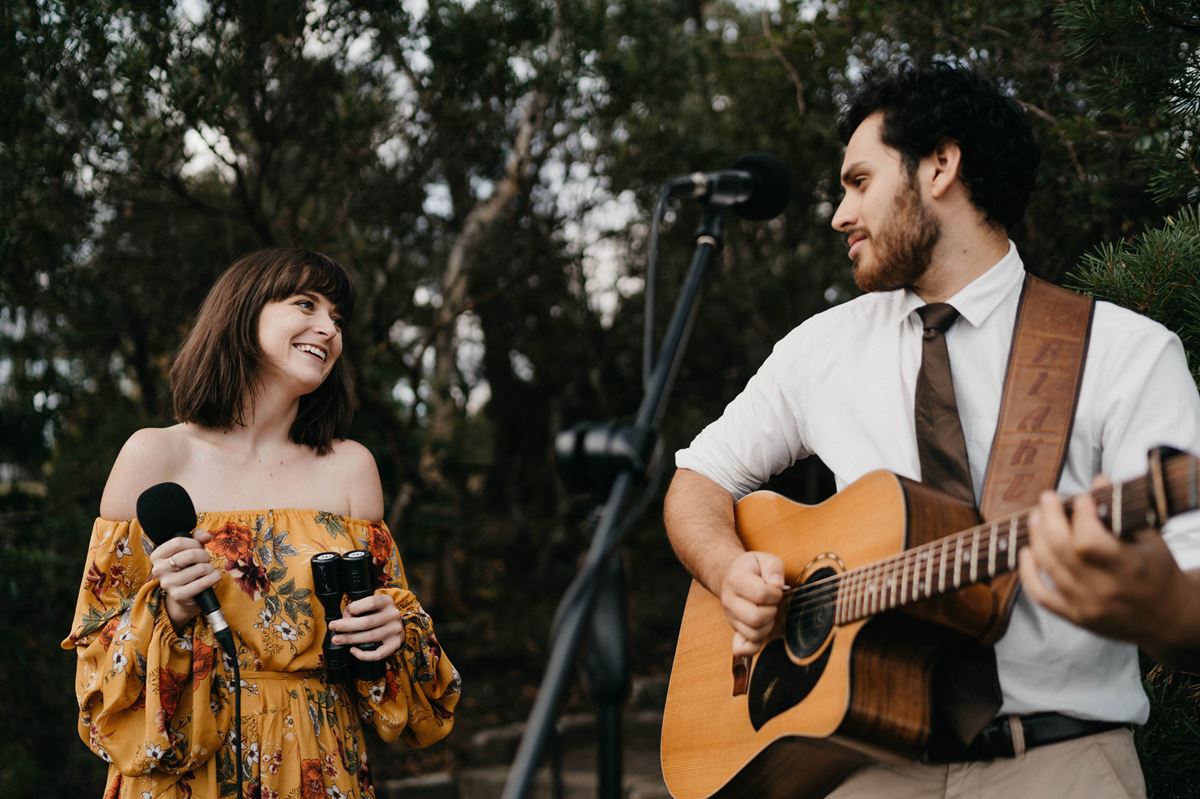 Formal Wear
Choosing formal wear is key for a classy wedding day (or whatever style of wedding you choose!). Whether it's a tuxedo, a collection of suits, or that perfectly tailored design, you're looking at spending an average of $1,777 for your formal wear in NSW.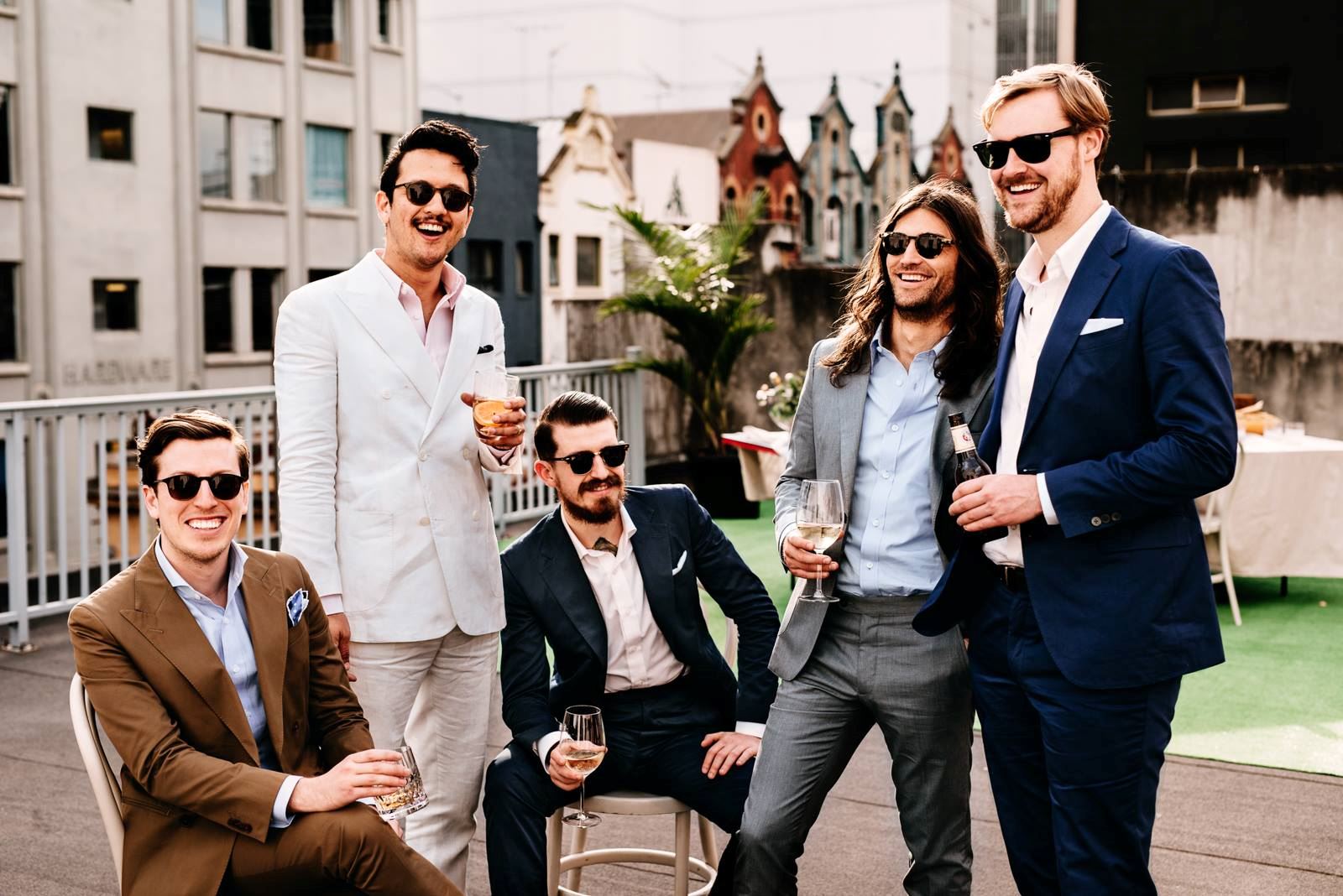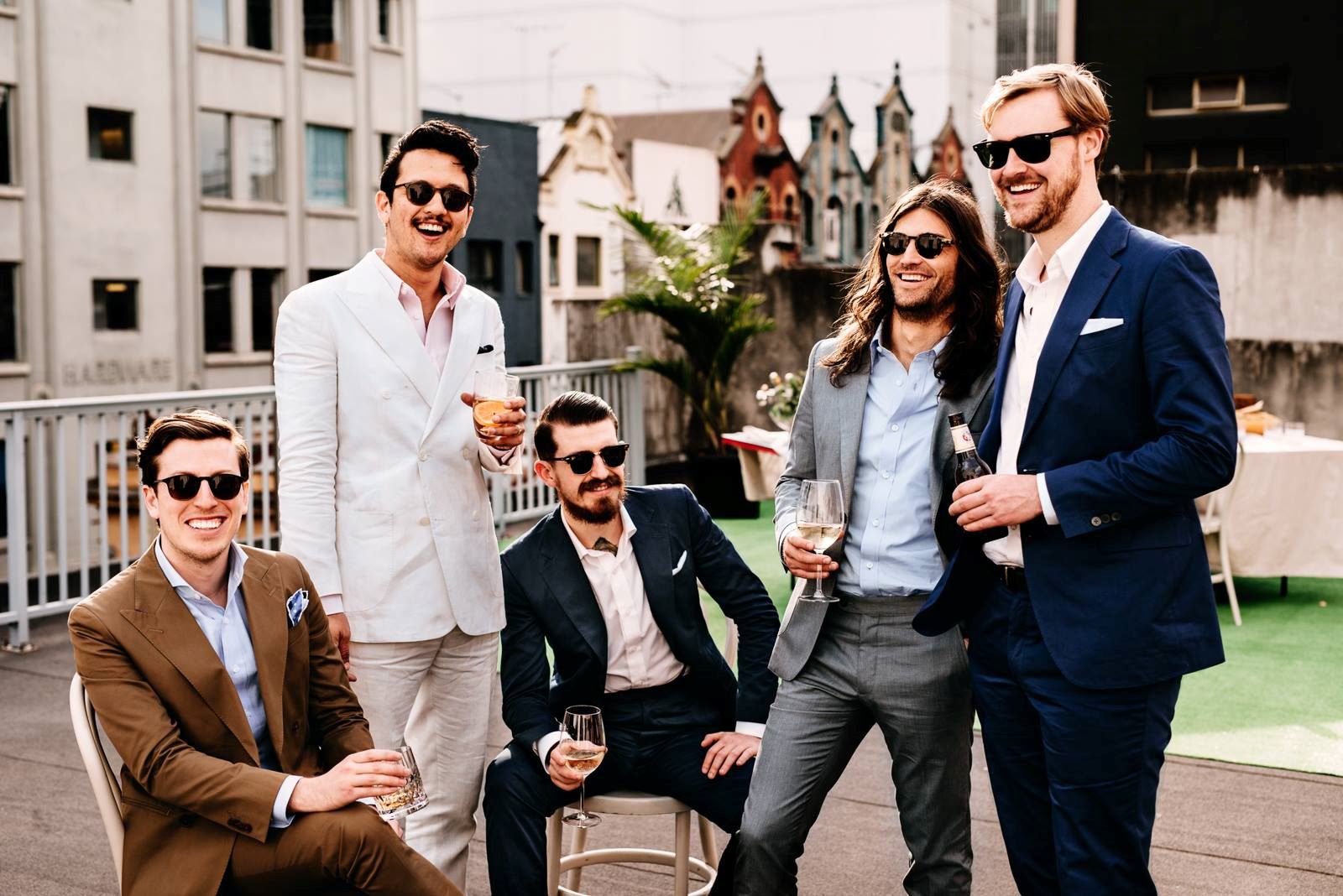 Decorations
With 77% of couples turning to Pinterest and Instagram for decor inspiration wedding decorations are becoming increasingly popular. 32% of couples will hire decorations, and 52% will have a combination of hired, bought, and homemade props.
You can expect to spend around $2,313 on your decorations in Sydney or NSW.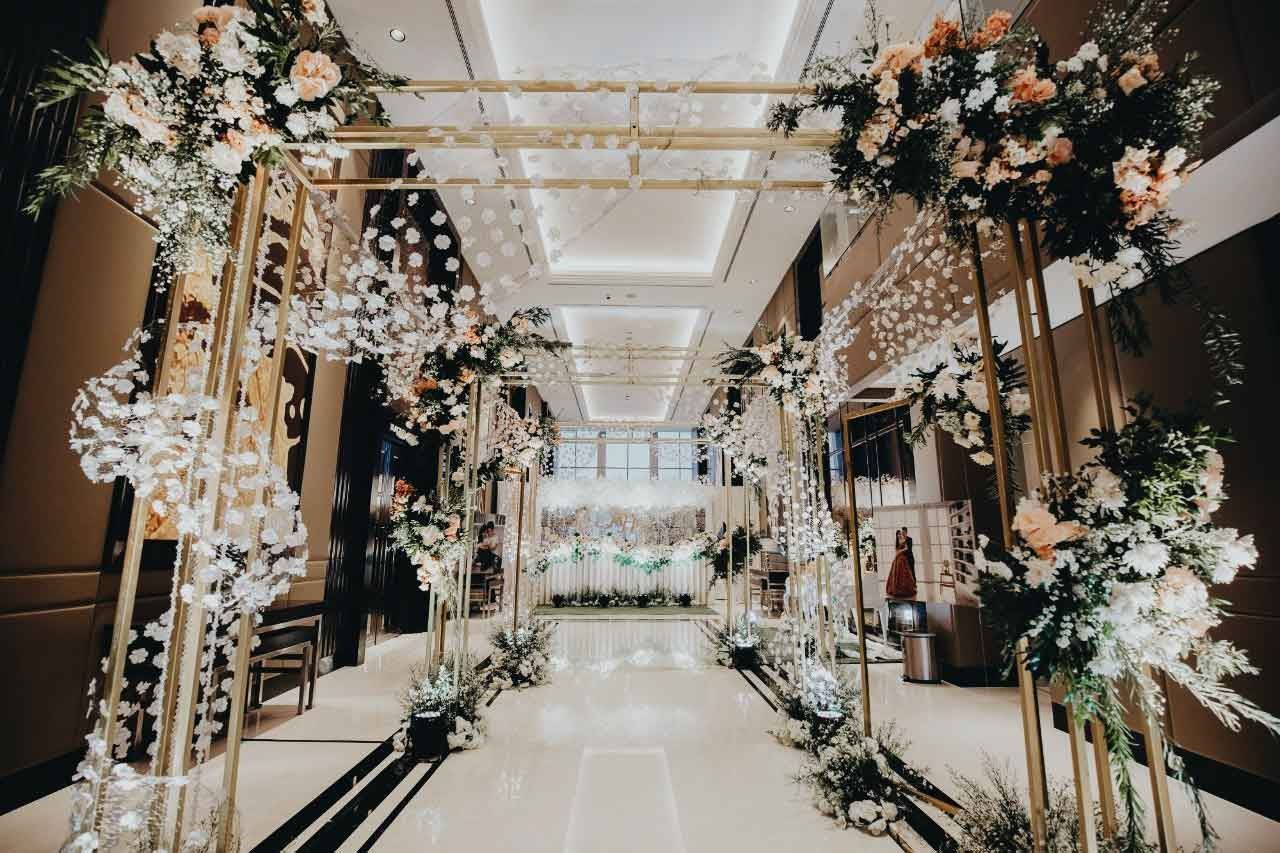 Bridesmaid Dresses
The average wedding party is made up of eight people. Usually, this means that three bridesmaids are involved on the big day. In New South Wales, in particular, we're seeing more couples investing in what their bridal party is wearing. 48% opt for matching gowns, while 34% prefer the same colour but different style to suit each bridesmaid better.
The average spend on bridesmaids dresses in NSW is $903.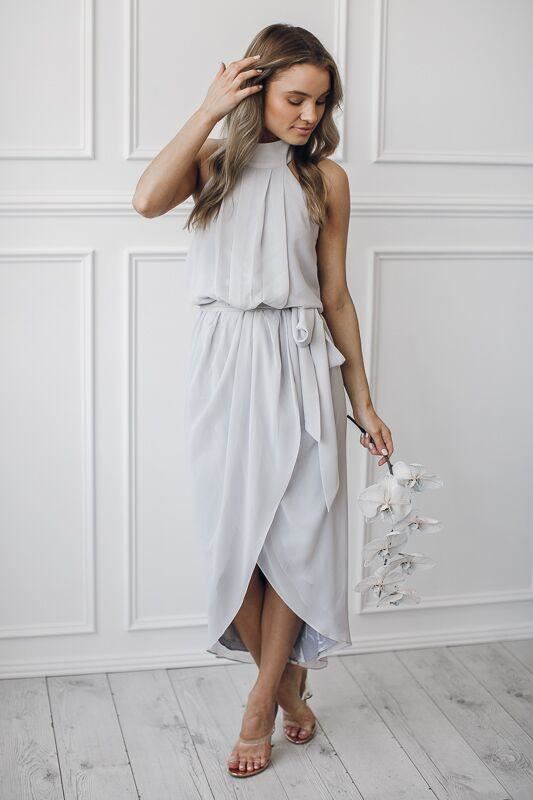 Wedding Invitations
Wedding invitations in NSW will cost you an average of $851. But that's just for the invitations. Remember to factor in the additional charge of stamps and postage when you're inviting people to your big day!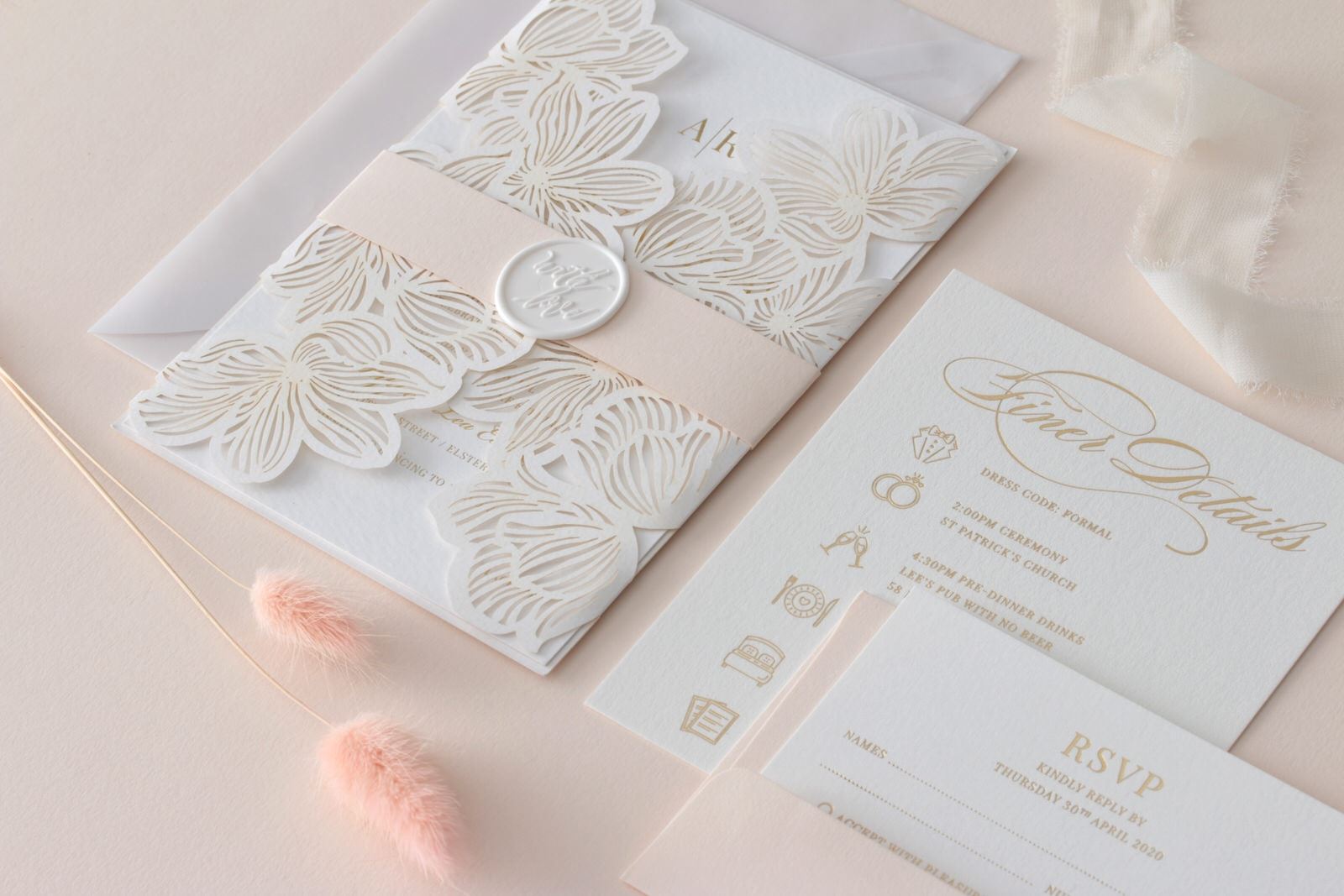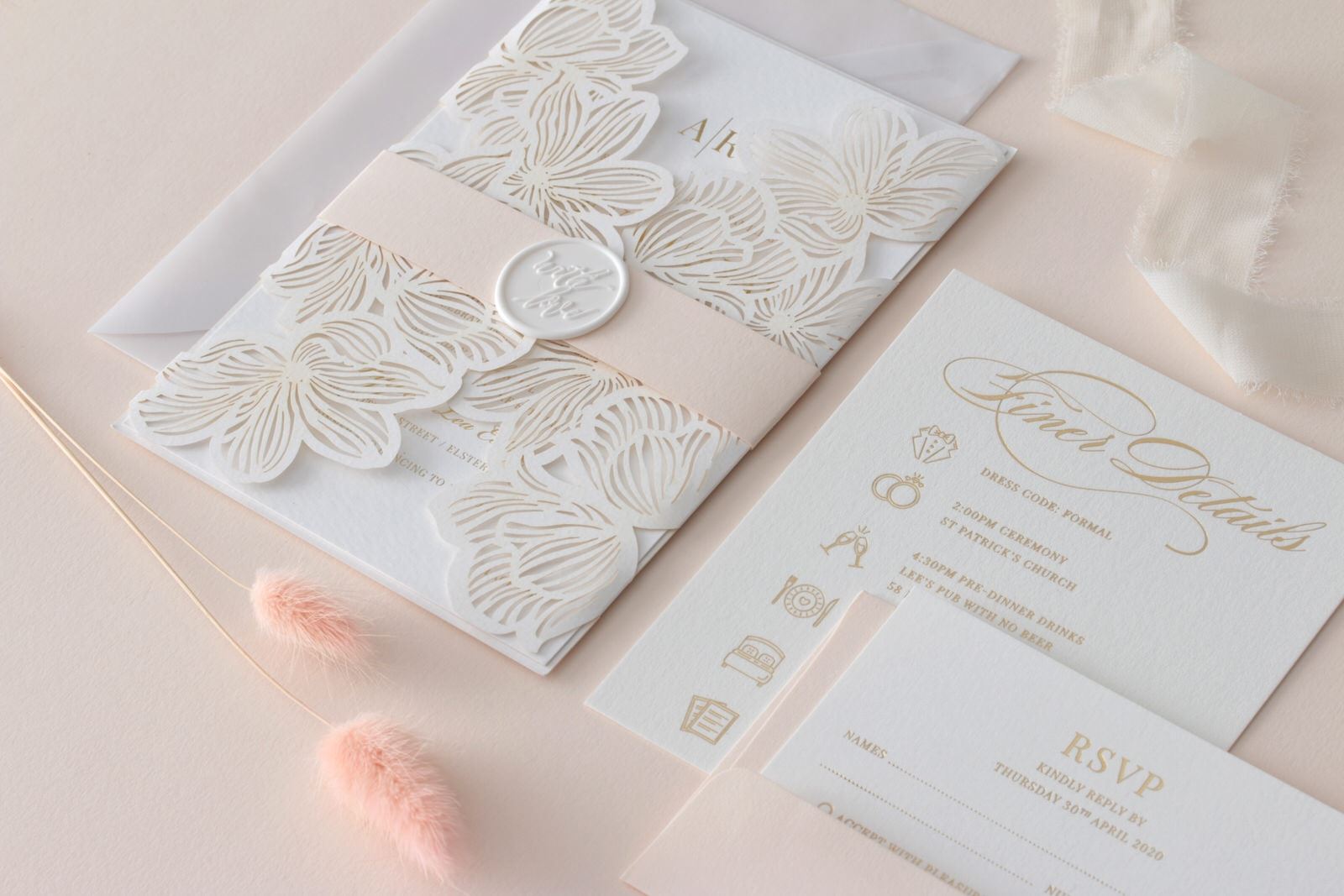 Wedding Cakes
With 69% of couples opting for a professional cake maker, it's obvious that your wedding cake is one of the most delicious purchases you'll be making.
The cost of wedding cakes in NSW is sitting at $574 — a whopping $487 less than the cost in QLD.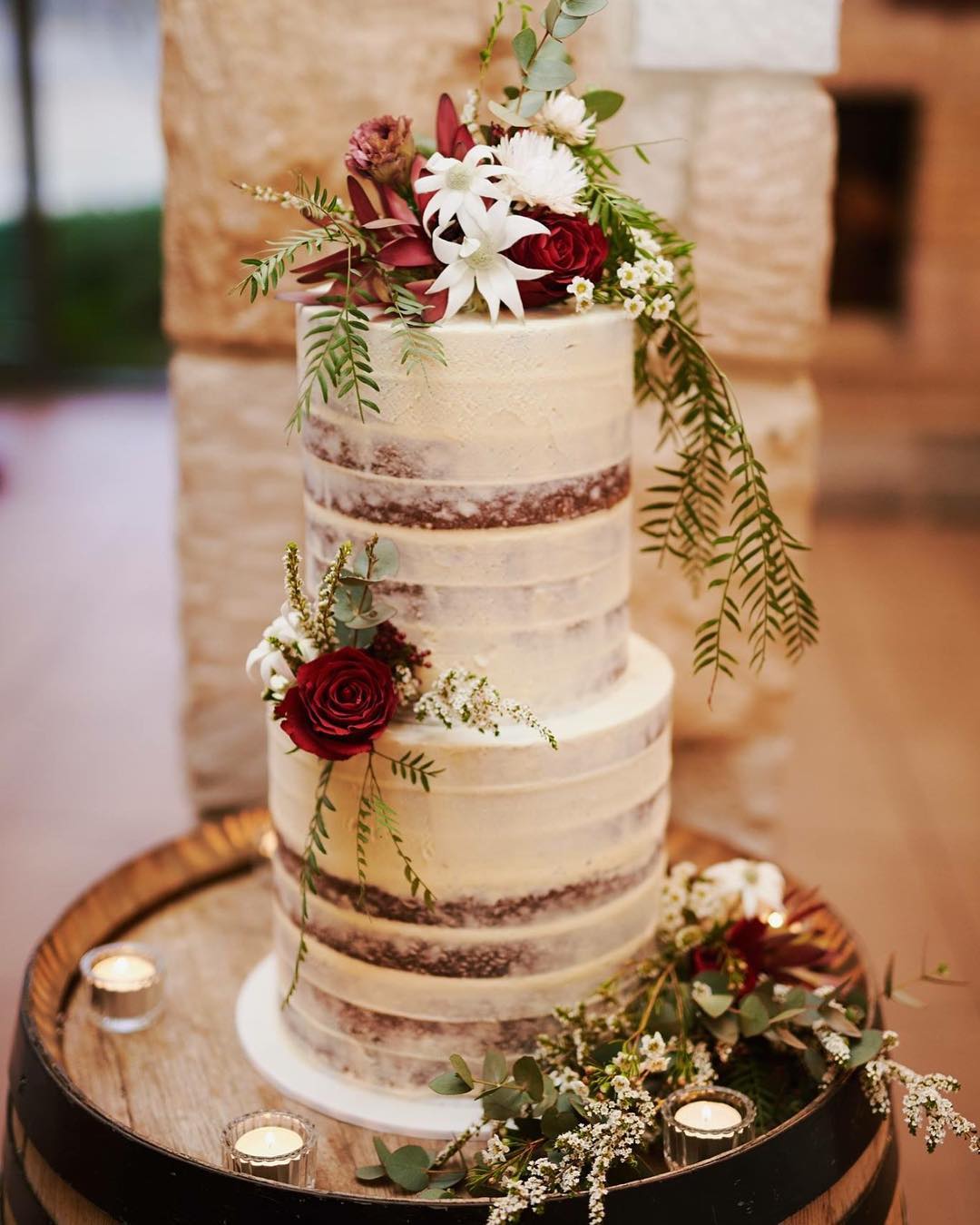 Wedding Flowers
Florals and greenery have become much more popular as styling elements over the last few years, so it's no wonder we've seen a price rise across the board. Rather than just choosing flowers for their bouquets, more and more couples are incorporating leafy greens and foliage into their wedding decor, which often costs the same amount as blooms do.
The average cost of wedding flowers is $2,026, with 74% of couples opting for real, fresh blooms over artificial flowers.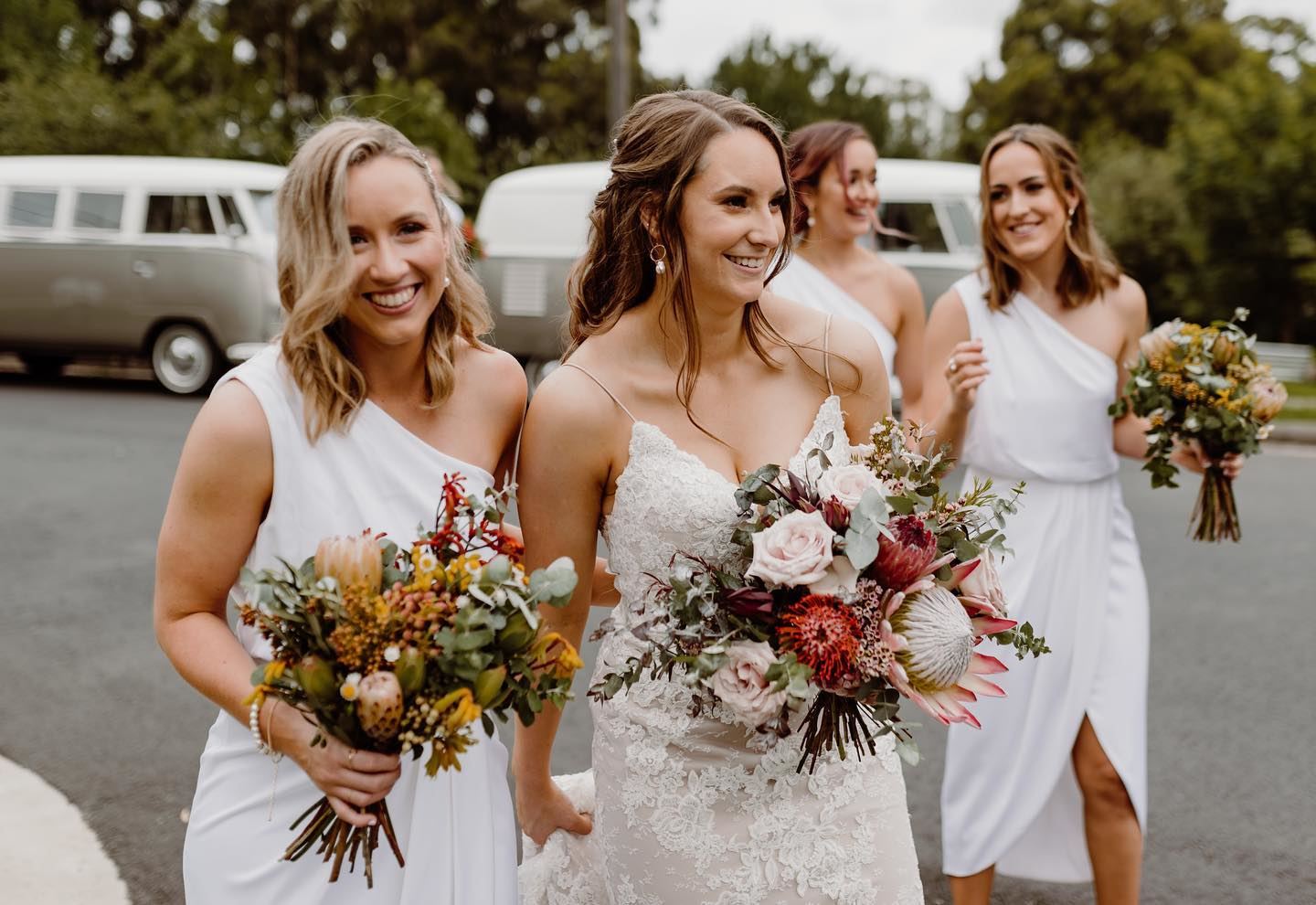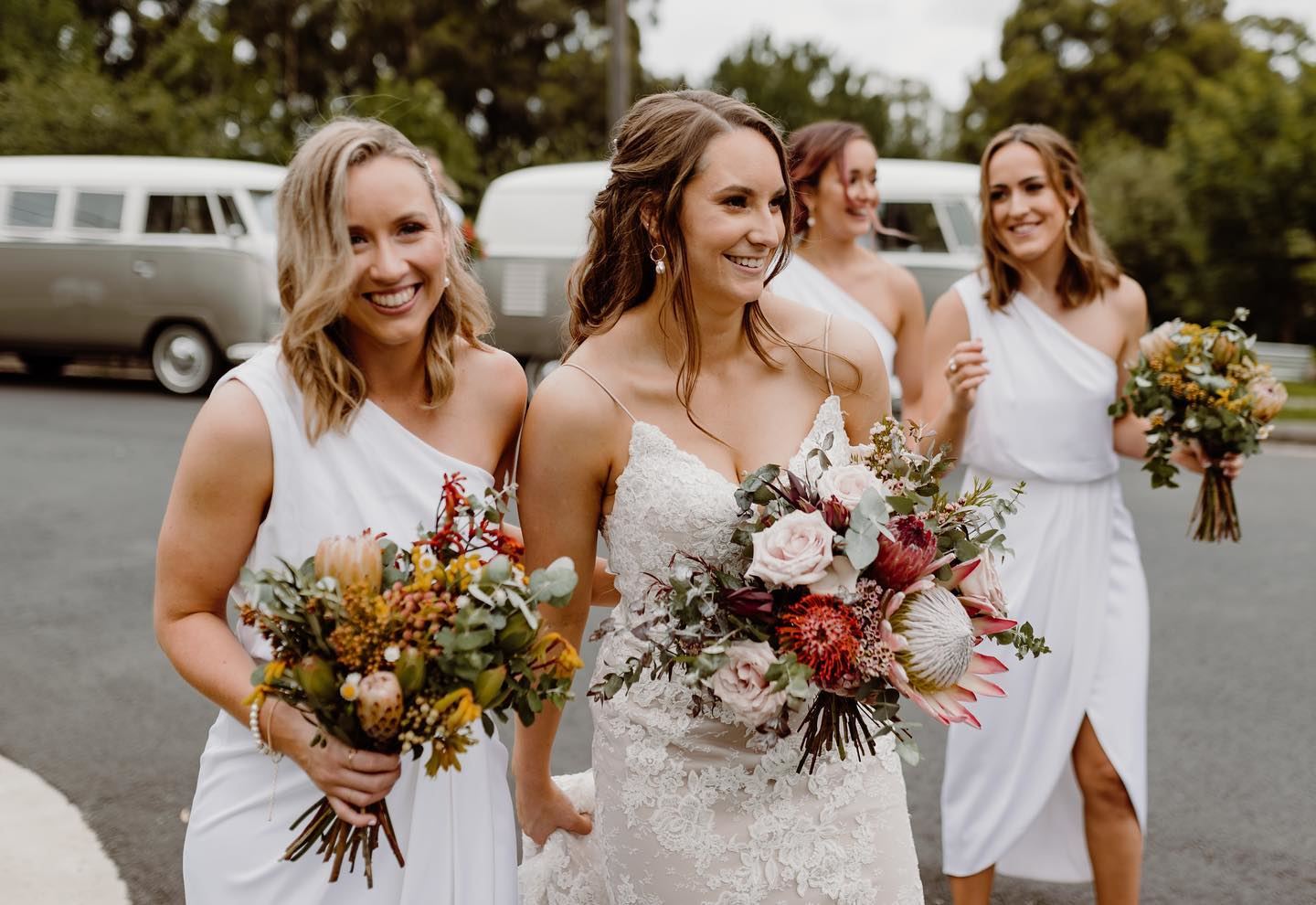 Photo Booths
Photo booths, whether traditional or unique, have been gaining traction, with just over half of couples incorporating them into their wedding days for an interactive form of entertainment.
It should cost you around $963 to hire a photo booth in NSW.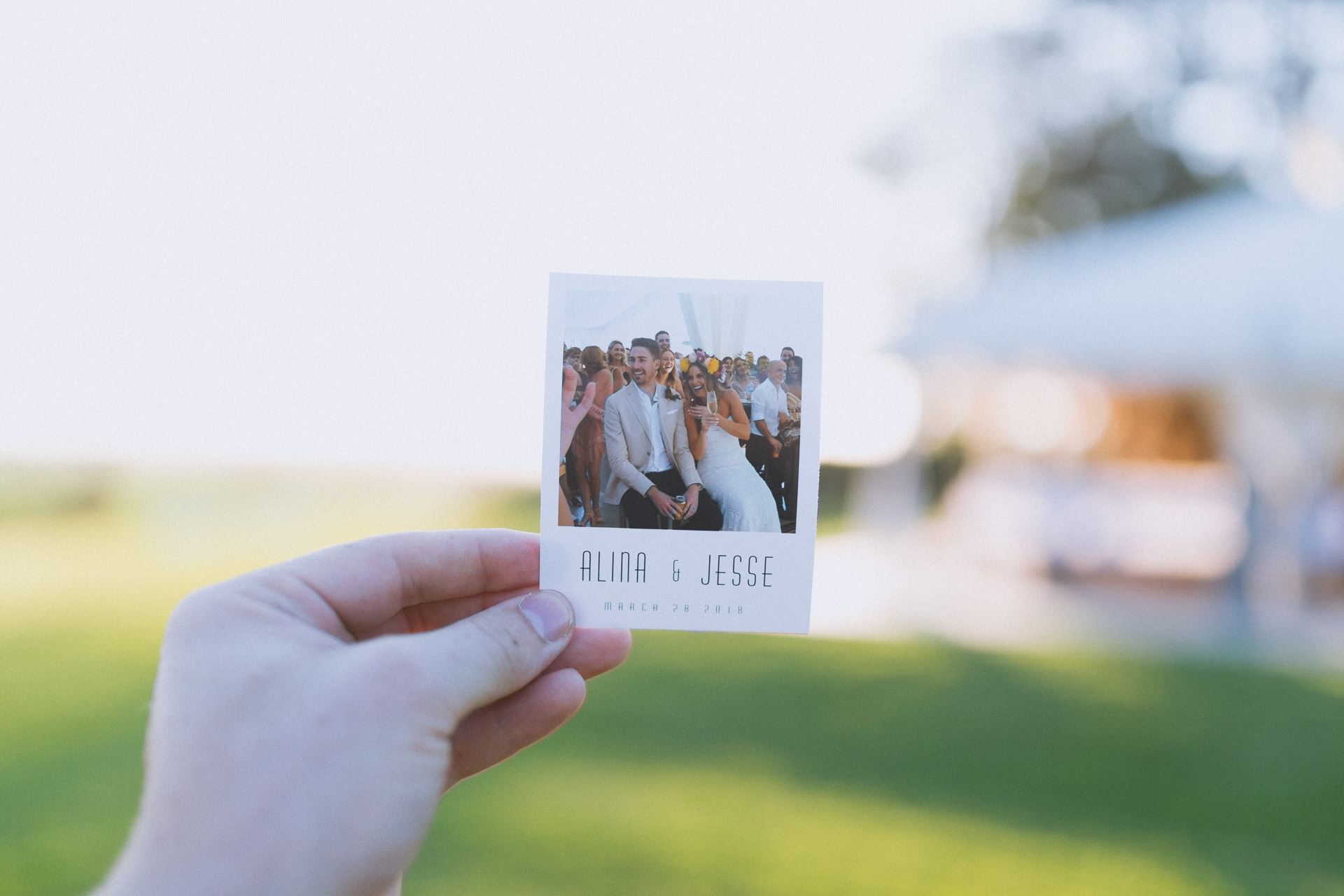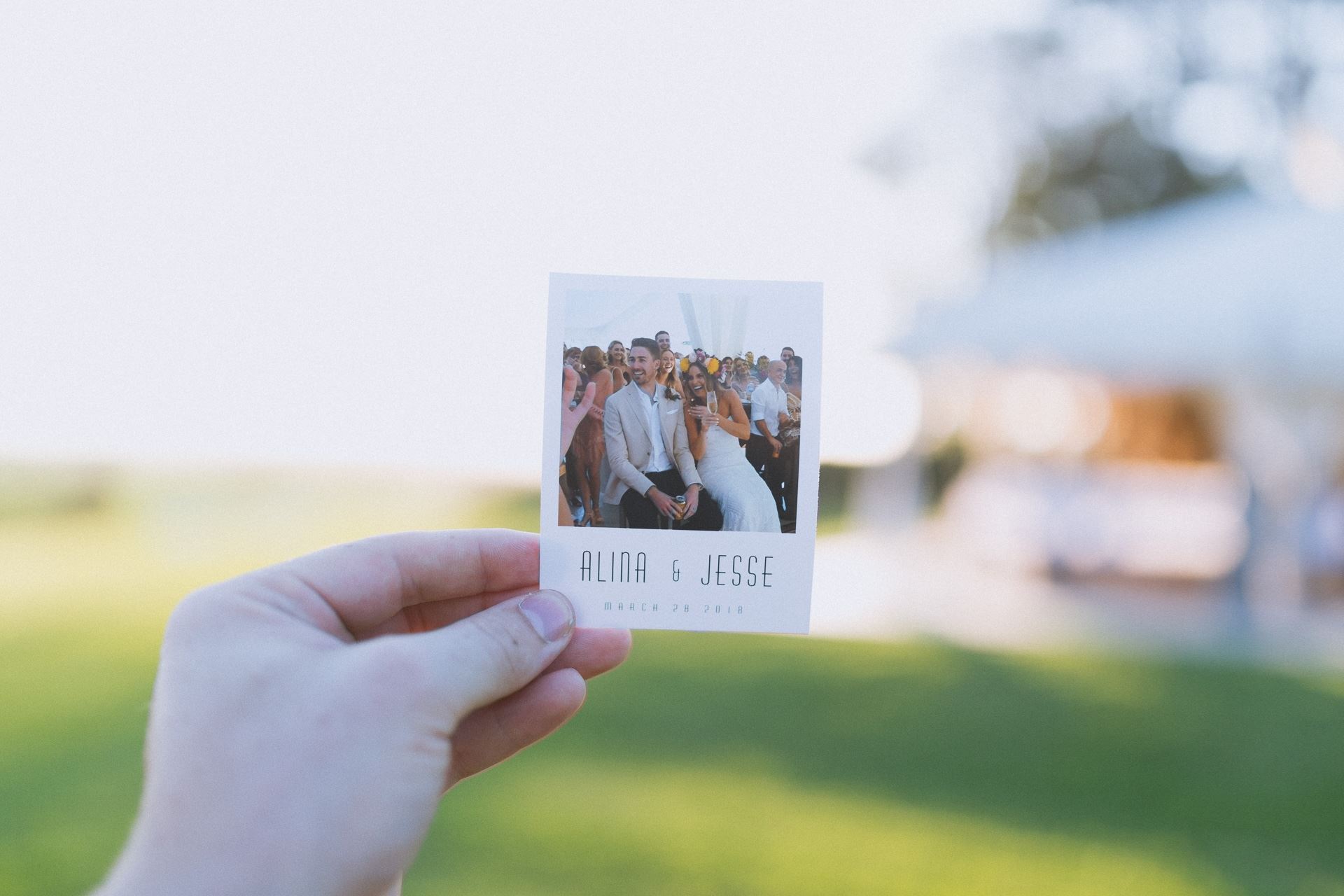 Hair and Makeup
We've seen a massive spike in the number of brides opting for natural makeup since Meghan Markle and Prince Harry's wedding. But this look still takes time and experience to perfect!
You should budget around $835 for your hair and makeup.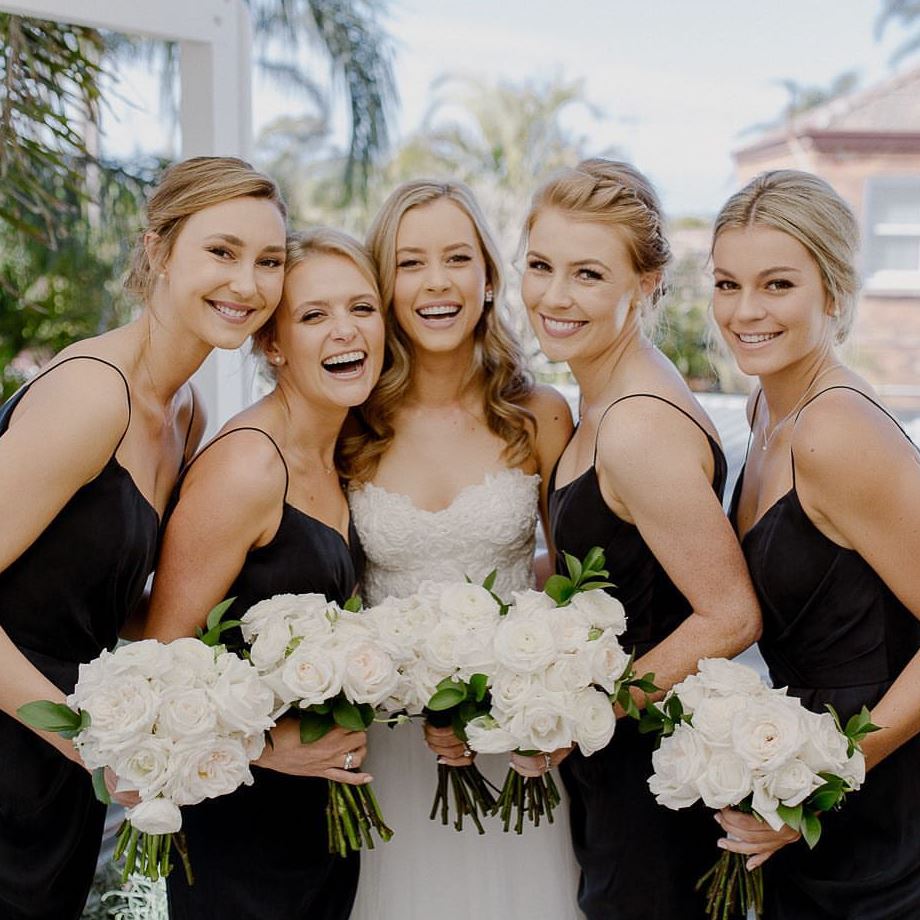 Bomboniere
Last but not least are your bomboniere or wedding favours. 64% of couples still love this tradition of thanking their guests with something special. 39% opt for edible gifts, while 34% prefer personalised items. Most NSW couples spend around $512 on their bomboniere.