If you're struggling to find availability for your perfect venue and dream team of suppliers, why not consider having a weekday wedding?
As wedding postponements carry over into 2022 and beyond, many venues and suppliers are booking up quickly. One solution for this issue is to have a weekday wedding. If you're not entirely sure what this involves, here are six reasons you should get married midweek.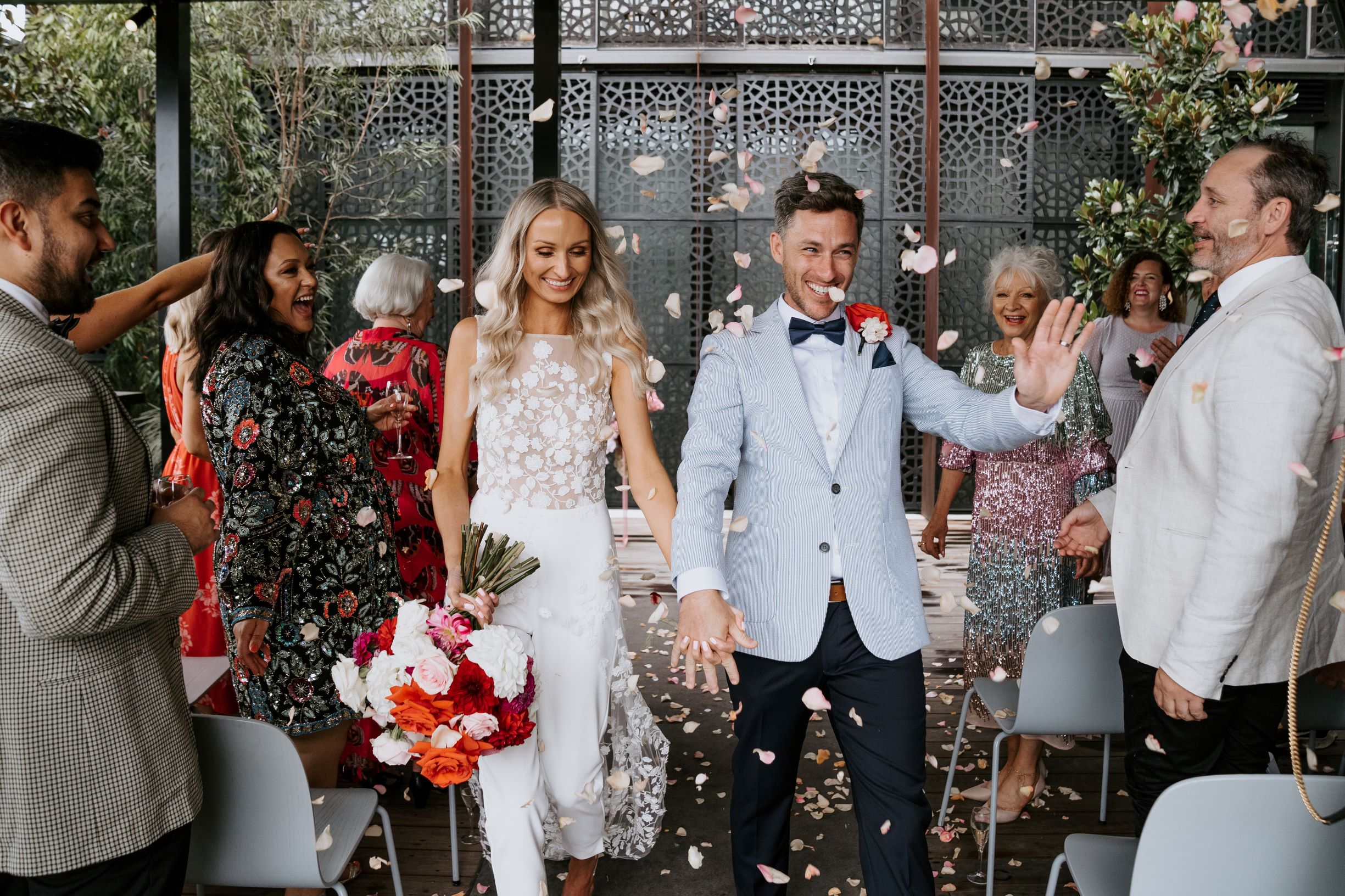 1. You'll have more flexibility around dates.
This first point may seem obvious, but there are more weekdays to choose from than weekend days, and more days = more flexibility. If you've got your heart set on a beautiful spring wedding, you'll have plenty more dates to choose from if you're not restricting yourself by only wanting to get married on the weekend.
2. Your suppliers are more likely to have availability.
As restrictions ease and weddings are in full swing again, venues and suppliers will book out fast, with many weekends already filling up quickly for 2022 and beyond. Having a weekday wedding means there's a higher chance that your favourite band, photographer, or makeup artist will be available, allowing you to create your supplier dream team.
"Having your wedding on a weekday means you won't be competing with other couples to book in suppliers on popular weekend dates," explains Easy Weddings Planning Specialist Darcy Allen. "You'll have the first pick for your makeup artist, photographer, and other key suppliers while still managing to stay within budget."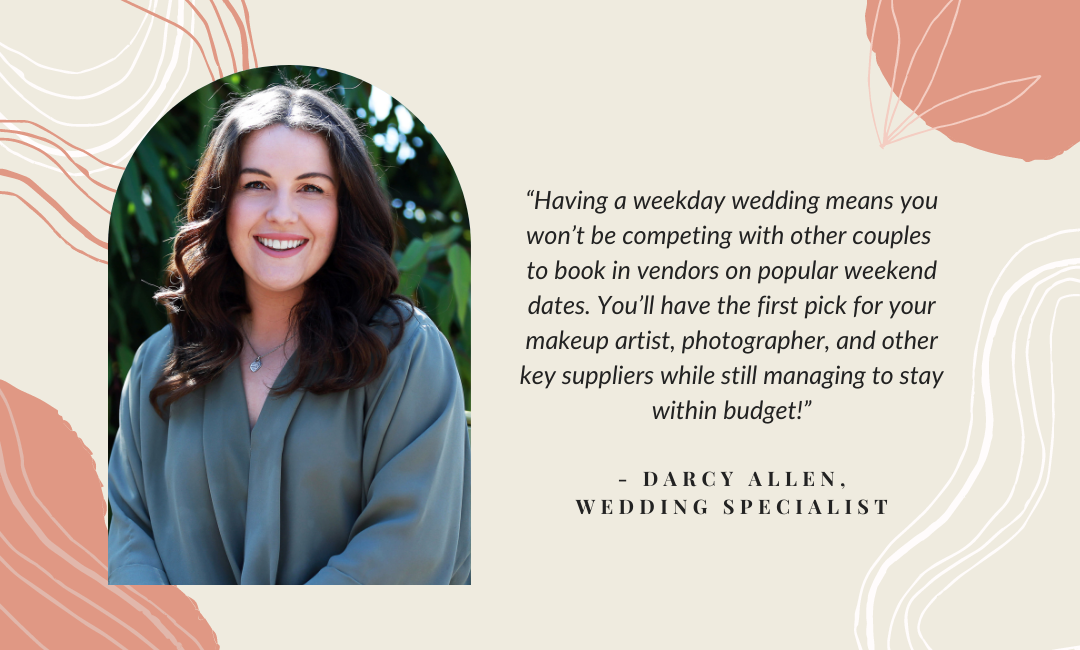 If you need some help curating your supplier dream team for your weekday wedding, our bespoke wedding packages are the way to go. After a quick chat about your plans, our Wedding Supplier Experts will lean on their extensive network of five-star suppliers to match you with your perfect team.
Chat to a wedding expert
3. You'll have a better chance of booking your dream venue.
That gorgeous venue you've had your heart set on may have its Saturdays booked out for months, or even years, in advance, especially with all the postponements for weddings affected by COVID. This is where weekday weddings come in, as even the most sought-after venues would be more likely to have midweek availability.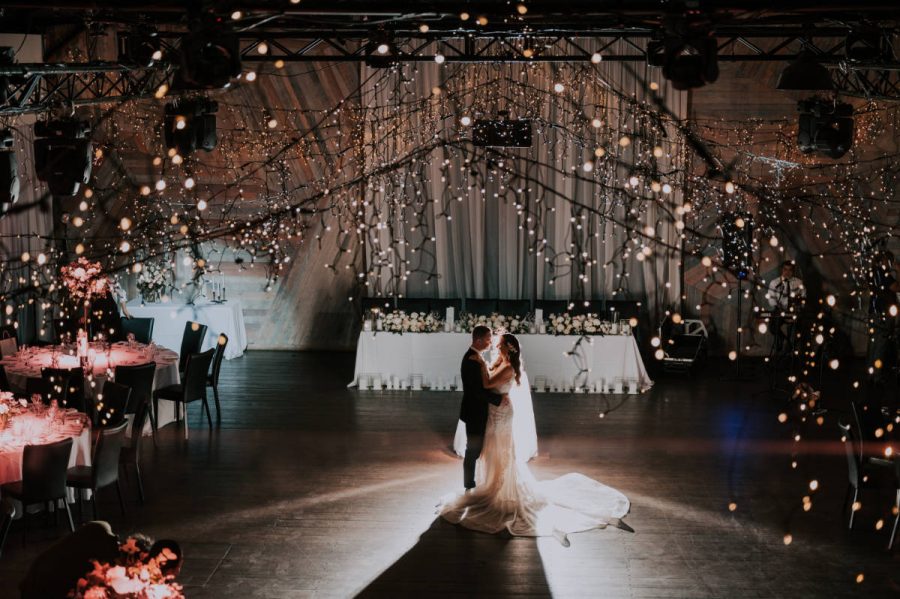 Expert tip: "If you're planning to have an inner-city wedding, make sure to check out the parking options and weekday rates in advance," says Darcy. "It's also worth checking with your venue if they'll be hosting any corporate events during the week that might affect your setup time."
find your dream venue
4. Weekday weddings are usually easier on the budget.
Many suppliers and venues offer discounted rates for mid-week weddings, which means that getting married on any day other than Saturday will help you save money. What's more, you'll have a much better chance of booking your favourite vendors as they'll have more availability during the week than on weekends.
"As well as the money you'll save on your suppliers, most venues offer amazing incentives and added extras for weekday weddings," says Darcy. "These often include reduced minimum spends and complimentary goodies like arrival cocktails, upgraded beverage options, antipasto stations, and side dishes."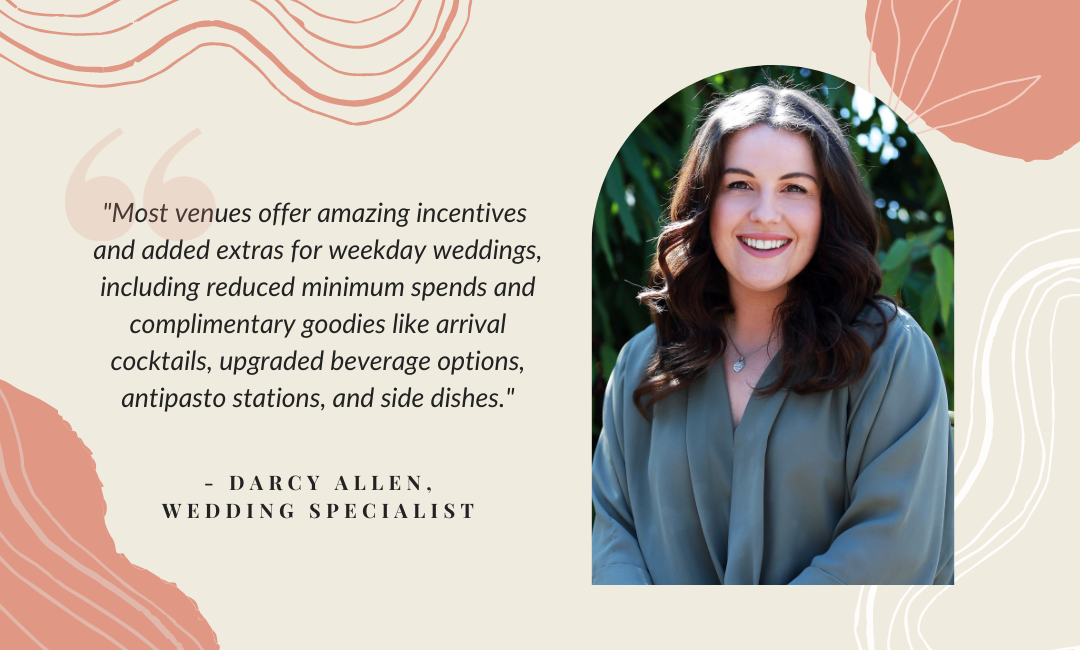 For more expert money-saving tips, here are 15 clever ways to save money on your wedding.
5. Your guests will be grateful for a day off work.
Let's face it — the last couple of years have been tough for many people. We've spent days, weeks, and even months in lockdown, working from home and trying to stay positive. With everything that's happened, your guests will be craving a day of socialising and reconnecting at your wedding, regardless of the day of the week.
"People will be hankering for an excuse to dress up for a party, and even better, a wedding of those they love," says Showtime Event Group's Wedding Producer, Colleen Haggarty. "After being cooped up at home for all this time during lockdown, your guests will have built up annual leave or paid time off and will happily take a day or two off for a wedding!"
6. You can keep the party going.
A weekday wedding is a great way to extend the celebrations and make the most of the local area you're staying in, especially if you're planning a regional destination wedding. Your guests will be grateful for a mini-break away from home, and you could even organise some fun pre and post-wedding events like winery visits, long lunches or nature hikes.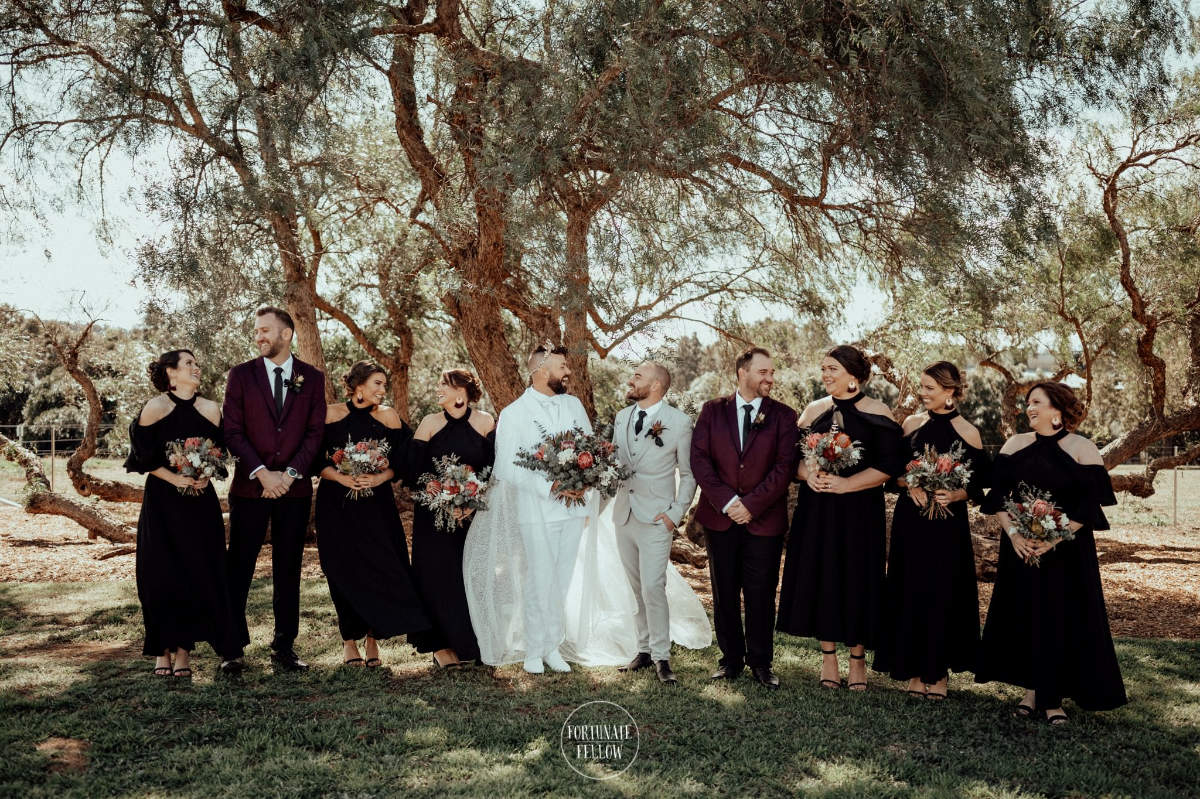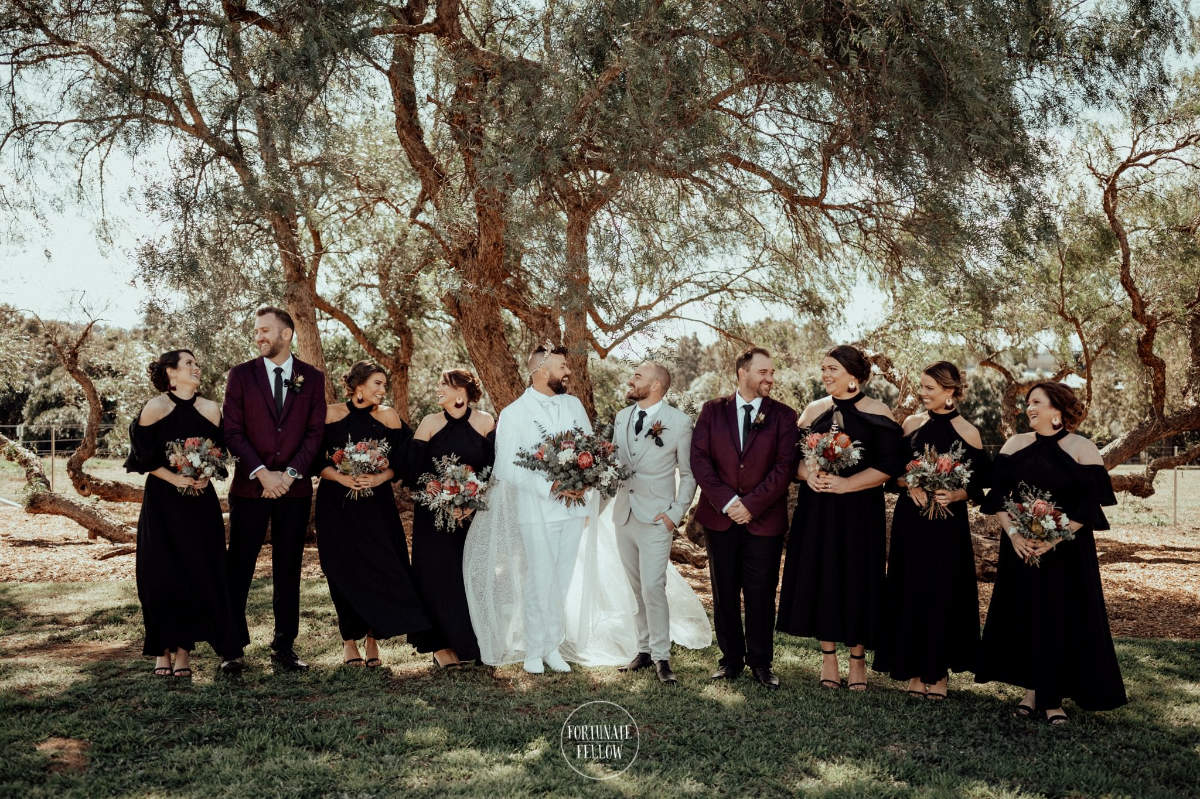 ---
Chat to a wedding expert
---