It's no secret that your wedding will make a significant dent in your savings, and it can be hard to stay on top of the dreaded wedding budget no matter where you're at in your planning journey. To help, we thought we'd share some of our top money-saving tips, so you can rein in your spending without compromising on style.
We're firm believers that you can plan and enjoy the most incredible wedding on almost any budget, whether you're planning an intimate occasion with your nearest and dearest or a lavish celebration with hundreds of guests. It's important to constantly remind yourself that weddings aren't about breaking the bank — they're about celebrating your love with the people you love most.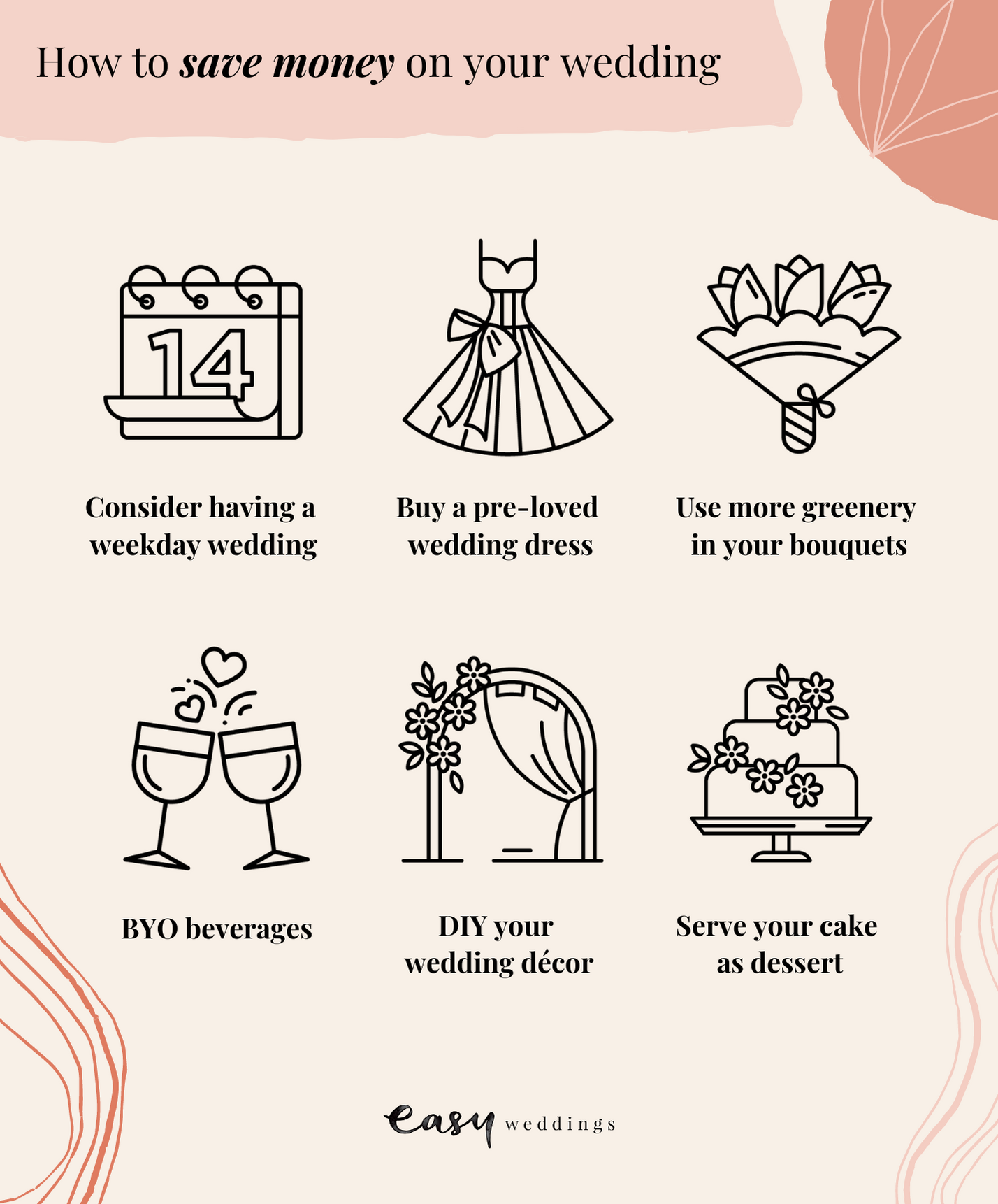 Keep reading for more ways to save money when planning a wedding!
---
1. Consider a weekday wedding
To put it simply, getting married on any day other than Saturday will help you save money on your wedding. Many suppliers and venues offer discounted rates for mid-week weddings, and you'll also have a much better chance of booking your preferred vendors as they'll have more availability during the week than on weekends.
2. Choose a venue that requires little additional styling
Another great way to tighten the budget is to choose a wedding venue that is already stunning and doesn't need too much decorating. We recommend finding a venue that you can just add a few flowers and some pretty lights to make a breathtaking reception space. And to avoid any surprise costs, be sure to ask your venue what is included in the hire price and what you'll need to source yourself.
If you're struggling to find a dreamy wedding venue that needs little additional styling, speak to our expert Venue Specialists. They have years of experience and will match you with a gorgeous venue that perfectly suits your vision.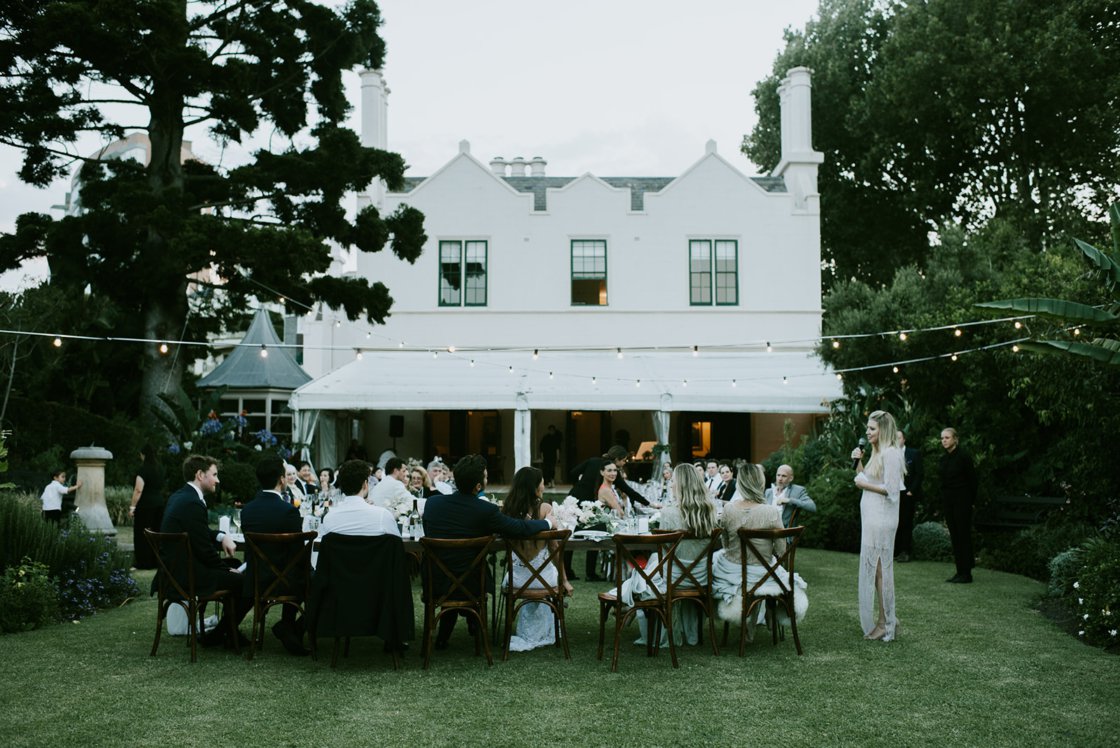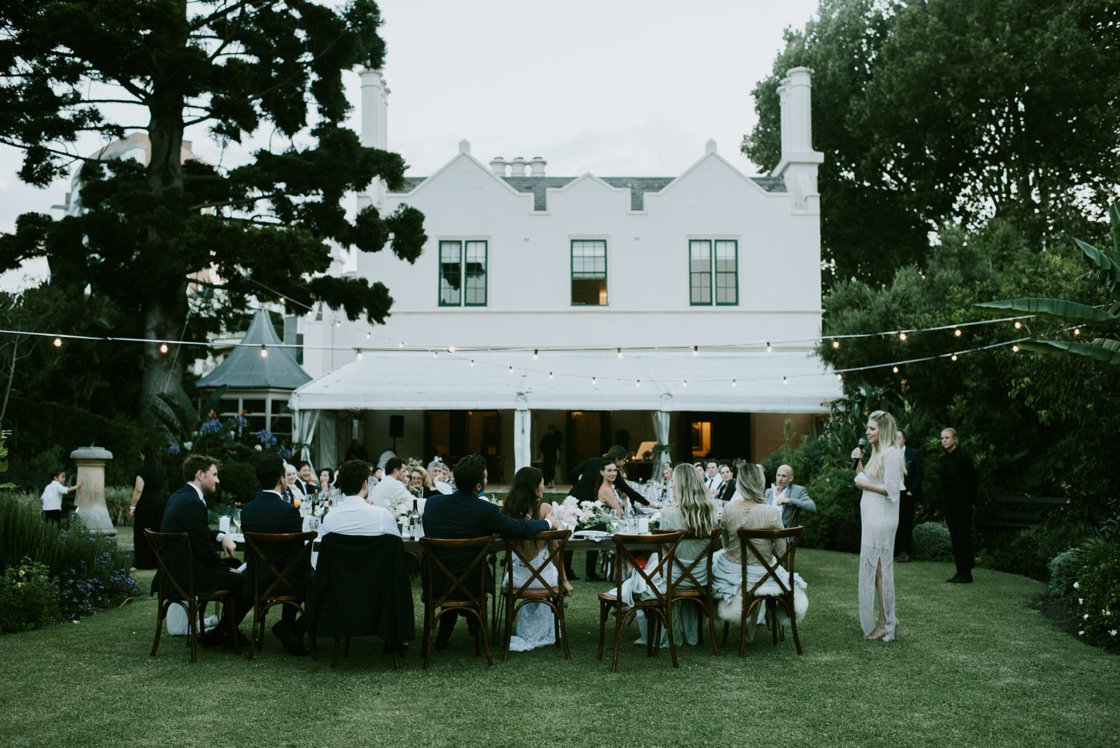 Find a venue
3. Keep things intimate with a smaller guest list
This one may seem obvious, but fewer guests = fewer wedding expenses, and we're loving the trend of intimate celebrations we're seeing at the moment. Not only will having a smaller guest list save you a pretty penny, but it will also make things easier if you have to amend your wedding plans due to COVID.
4. Book a wedding supplier package
Excuse the shameless self-promo, but did you know that Easy Weddings offers bespoke supplier packages that will help you save money on your wedding? After a quick chat about your plans, our wedding experts will curate a dream team of wedding vendors just for you, including your celebrant, photographer, DJ or live musicians, photo booth, and wedding cars.
Not only will this save you time and stress, but it will also save around 20% on your overall wedding cost. "Because we're able to bring suppliers repeat business, they're able to offer us exclusive deals," explains Easy Weddings planning specialist Darcy Allen. "We then pass on those deals directly to couples with our affordable wedding supplier packages — most couples save around 20% working with us."

Chat to a wedding expert
5. Host your ceremony and reception in one place
By choosing an all-in-one wedding venue that can accommodate your ceremony, reception, and wedding photoshoot, you save money on hiring multiple spaces and the travel costs associated with getting your guests from point A to point B. This option is also much more convenient than figuring out the logistics of transporting everyone from the ceremony site to the reception!
Some of our favourite all-in-one venues for your ceremony and reception are Austinvilla Estate in the Gold Coast hinterland and Prince Deck St Kilda.
6. Have a cosy winter wedding
The winter months in Australia are usually considered to be the slow season for wedding bookings, which means that many venues offer discounts on winter wedding packages. Aside from the savings, what's not to love about a winter wedding? Imagine a cosy indoor ceremony followed by a dreamy reception with lots of mulled wine, moody florals, and a roaring fireplace.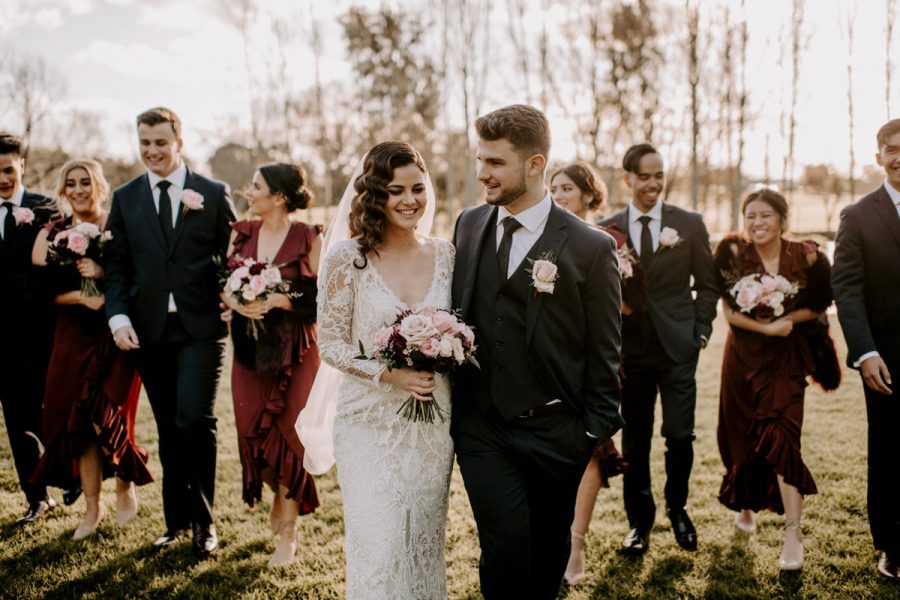 7. Book a photography and videography package through the same supplier
Booking your wedding videographer and photographer through the same company is a great way to save some money, as suppliers offer discounted rates on their photo and video combo packages.
If you're struggling to find a talented and affordable videographer and photographer for your wedding, our supplier experts can match you with the best in the business.
Chat to a wedding expert
8. Ditch the alternate drop menu
Long gone are the days of just having the traditional chicken-or-beef alternate serve dinner at weddings. If you're keen to save some money on your wedding menu and are looking to mix things up, why not opt for delicious sharing-style feasting platters, food trucks or even a gourmet barbecue?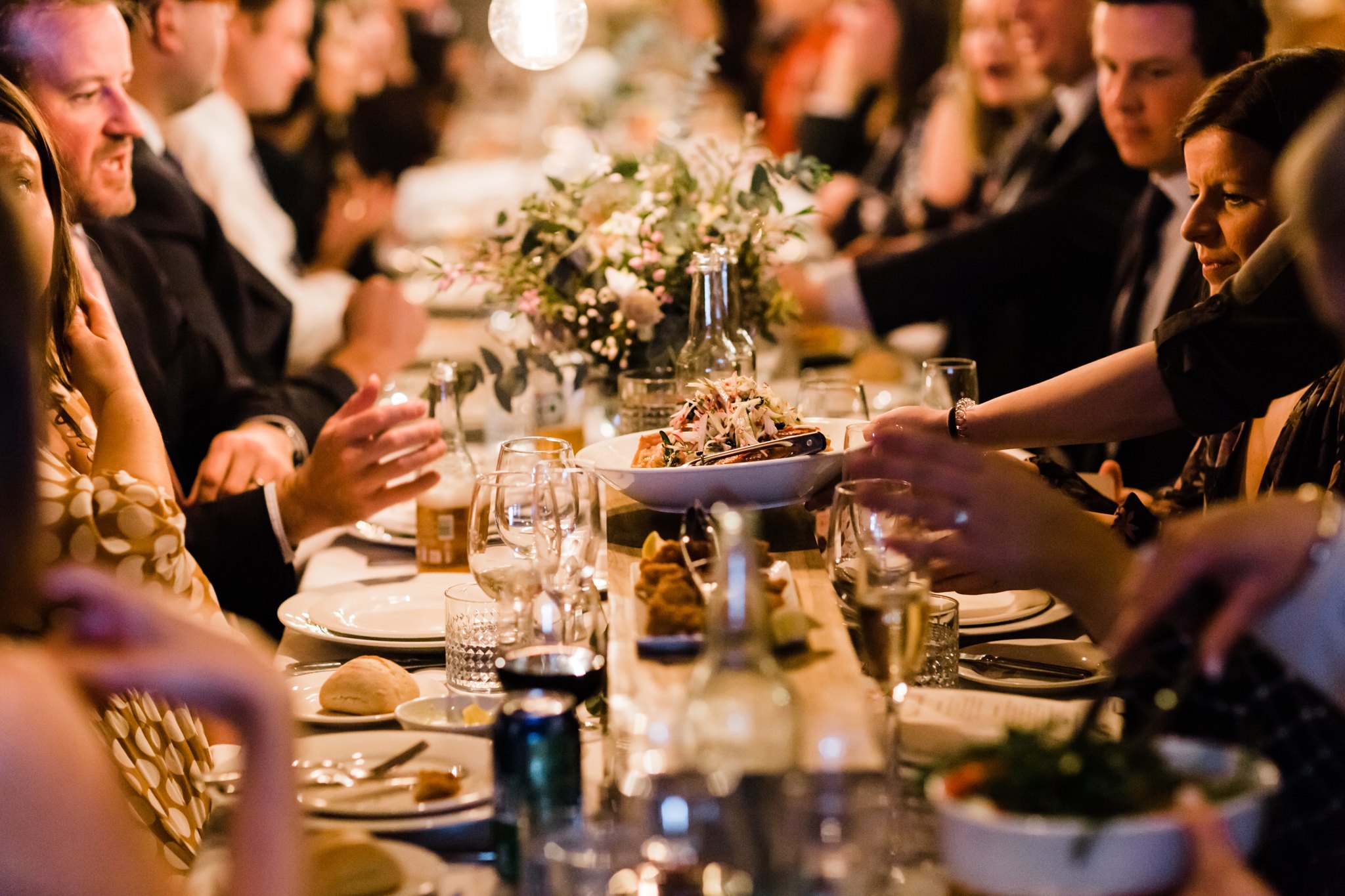 9. Consider booking your photographer for 8-10 hours instead of a full day
If you're keen to have the most important moments of your wedding captured on film but don't want to fork out for a full-day package, you can always book your photographer for just eight to ten hours.
Pro tip: Leave disposable cameras on the tables for your guests to capture all those sweaty dancefloor shots later in the night once your official photographer has gone home.
10. Serve your wedding cake as dessert instead of a dessert course
Ordering a wedding cake that's large enough to feed all of your guests can certainly be a money saver, as you can serve the cake after dinner without having to spend more on extra desserts. We're loving the rustic look of naked cakes at the moment, and this is a more affordable option than the classic fondant wedding cake.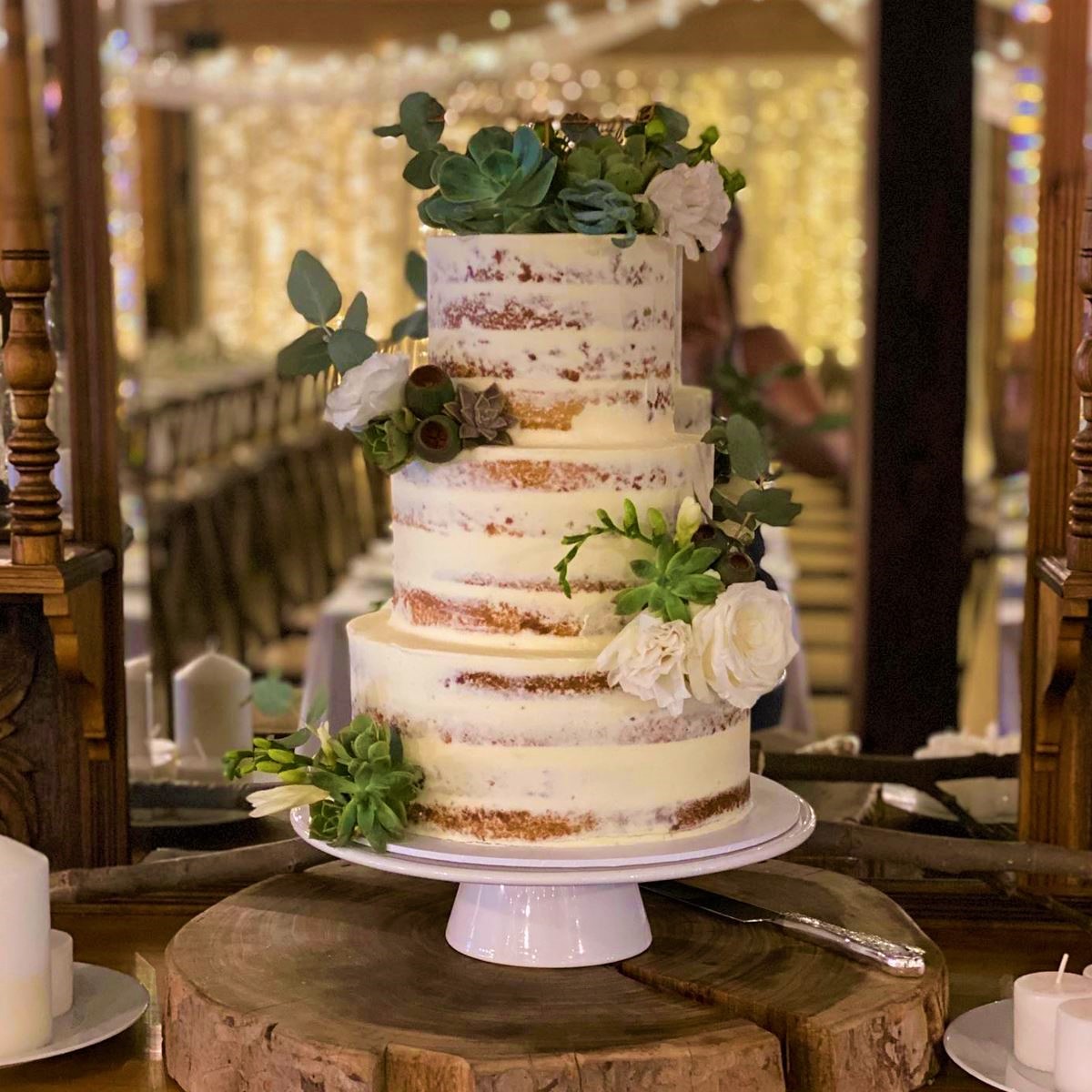 11. DIY your wedding décor
If you're a DIY-savvy or budget-friendly couple, why not get crafty and take decorating the reception tablescape into your own hands? Head to Pinterest for some DIY inspiration and get your partner or bridal party involved as you create gorgeous handmade wedding decorations like centrepieces, table runners, signs, and place cards.
12. Save on florals
For a stunning minimalist look that's kinder to your wedding budget, opt for lots of lush greenery in your bouquets and other floral arrangements. Leaves and foliage are inexpensive and will add lots of size and texture to your arrangements without having to break the bank on flowers.
Pro tip: Another affordable alternative to floral table centrepieces is candles, and they look equally dreamy. Scatter tealights and larger candles in amongst simple floral arrangements for an elegant and romantic feel.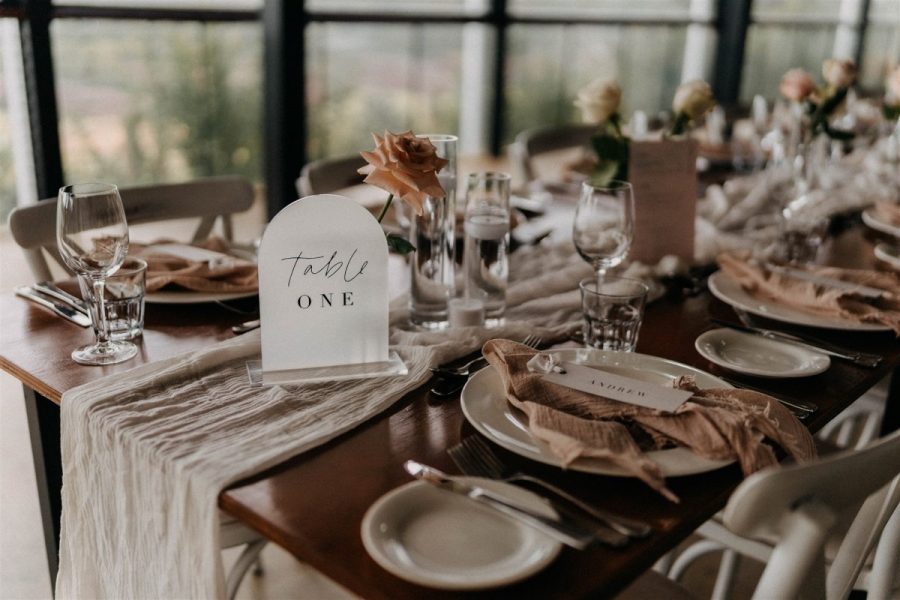 13. Buy a pre-loved wedding dress
If your wedding fund is quickly disappearing and you're struggling to decide between splurging on your dream dress or hiring a videographer, we recommend buying a pre-loved wedding dress. Because let's be honest, your wedding dress is something that you will most likely only wear once, and it can be tough to justify spending a decent chunk of your entire budget on just the gown. Buying a pre-owned dress is a great way to get that designer look without the hefty price tag.
browse pre-loved dresses
14. Let your bridesmaids pick their own shoes and dress at their own cost
Deciding who pays for the bridesmaids' dresses and shoes has always been somewhat of a grey area, but we think it's absolutely fine to ask your bridesmaids to pay for their own, as long as you're not expecting them to fork out for a pricey designer dress. Giving your bridesmaids the freedom to pick a dress that fits their budget and suits their body shape will make them feel more confident on the day, and they can also choose something they will wear again.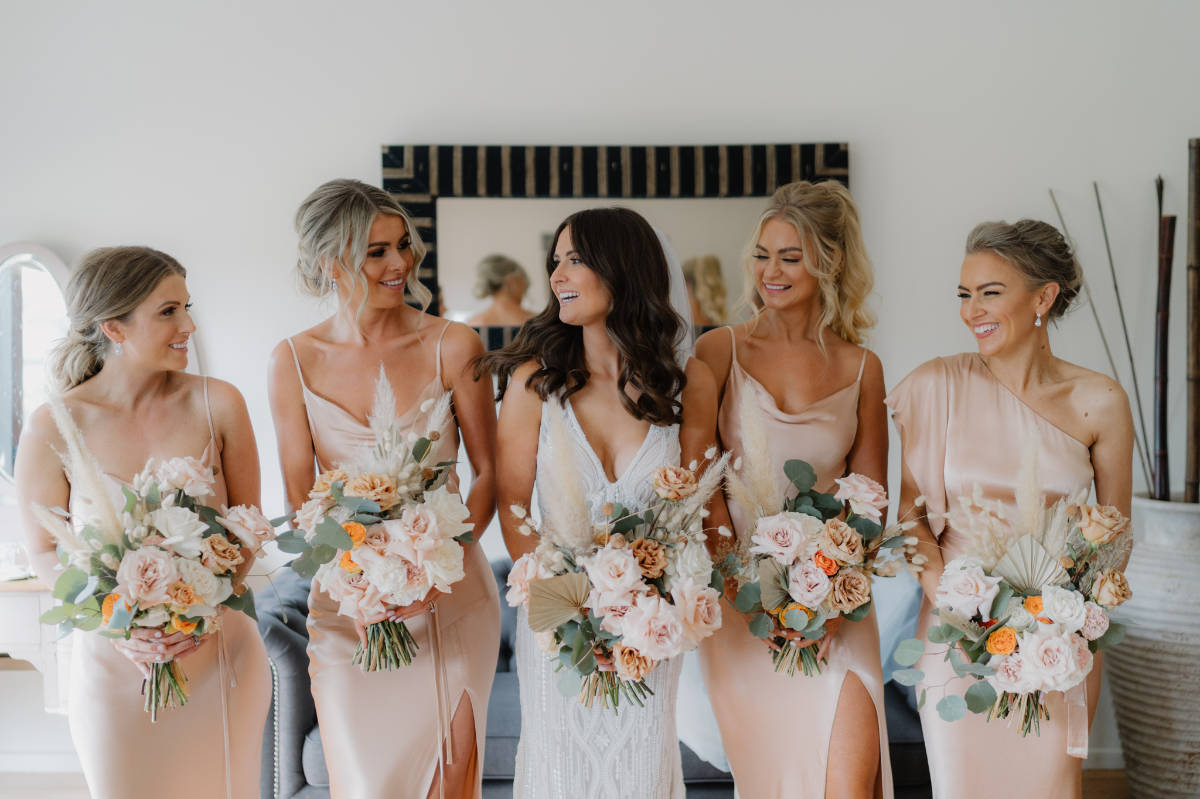 15. BYO beverages
To give you more control over the cost per bottle when serving alcohol at your wedding, we recommend finding a venue that allows you to bring in your own beverages. And to save even more money, be sure to keep an eye out for special offers or bulk-buy deals at the big booze retailers and stock up in advance.
---
Speak to a wedding expert
---