Planning your wedding will no doubt mean you've got a million questions running through your mind. But fear not because we're here to help!
We recently took to Instagram to ask our lovely followers to submit their burning wedding planning questions, and it came as no surprise that our inbox was flooded! To answer all of your most asked questions, we've enlisted the help of our resident wedding planning experts.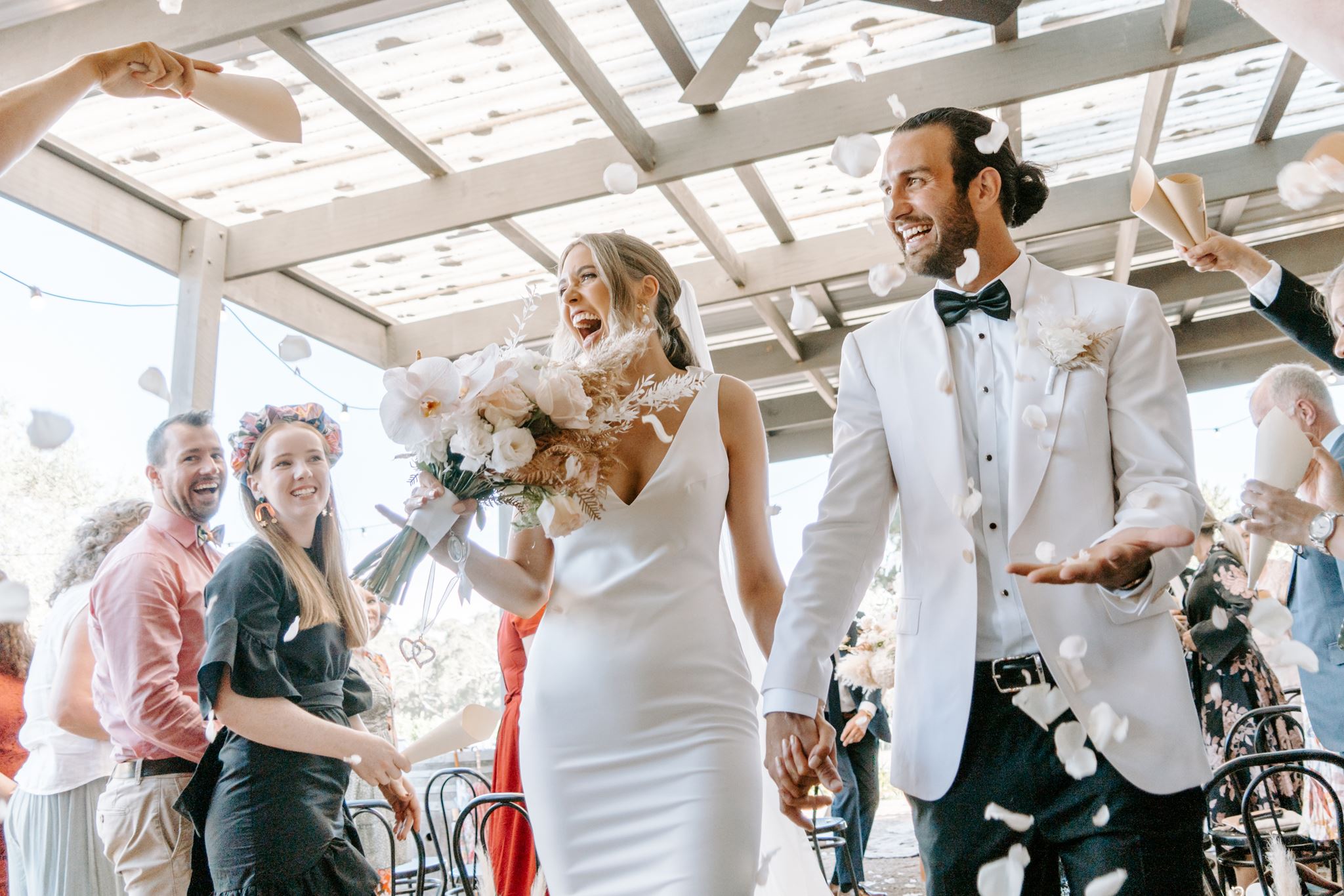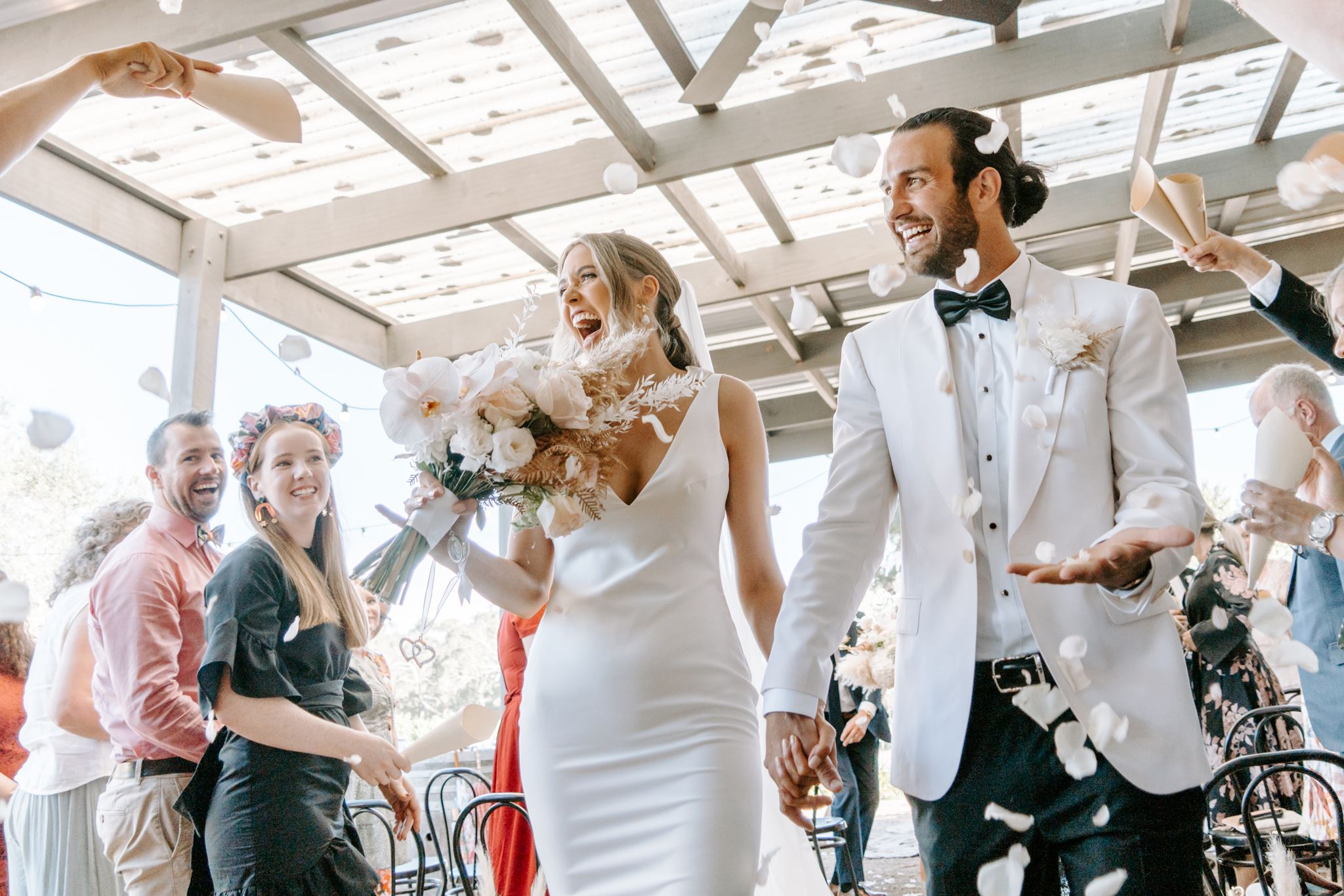 Keep reading to discover all of our top tips, and if you're still feeling a tad overwhelmed, why not chat with one of our expert wedding planners and get some help planning your dream day?
speak to a wedding expert
---
How do I pick a wedding date?
Our advice is don't pick one — let your wedding venue tell you what they have available and work from there. If Saturday is your preference, snatch it up as quickly as you can!
And if you are stuck on the time of year, then think about the budget (winter weddings cost less), clothing (long sleeve gowns and coats or thin strappy dresses for summer), and styling (check when flowers are in season if you have a specific colour scheme in mind).
How far in advance should I book my suppliers?
Generally speaking, we advise couples to start booking their suppliers as soon as they've chosen a date and a venue and mapped out a budget. Without that important information in place, it'll be hard to lock in any suppliers.
Here are the time frames we recommend for booking your supplier dream team:
---
10-18 Months:
Wedding Planner
Ceremony & Reception Venues
Celebrant
Dress & Suit
Photographer
Musicians
Videographer
8-10 Months:
5-8 Months:
Decor & Furniture
Cake
Wedding Party Attire
Transport
2-3 Months:
---
Read more about how long it takes to plan a wedding here.
What are some tips for the wedding week?
Our top three tips for your wedding week are:
DON'T CHANGE YOUR SKINCARE ROUTINE!
Have a checklist and make sure you haven't missed anything
Drink lots of water and try (as hard as it may be) to be excited and not just nervous — you have most likely waited a long time for this day, so enjoy the pre-wedding jitters and the daydreaming because it will be over before you know it!
I want someone to run the day for me — should I hire them for the last week or just the day?
This all depends on what you feel comfortable/capable of doing yourself. If your venue has a wedding planning team, we recommend getting someone to manage on-the-day coordination and make sure everything runs smoothly. If it's a DIY venue and you feel out of your depth, don't be afraid to call in the experts to help you throughout the planning process.
I am struggling as a bride with the timeline for hair and makeup! Do I go first?
Hair and makeup will take around 45 minutes to an hour per person, and the bride should always go second last.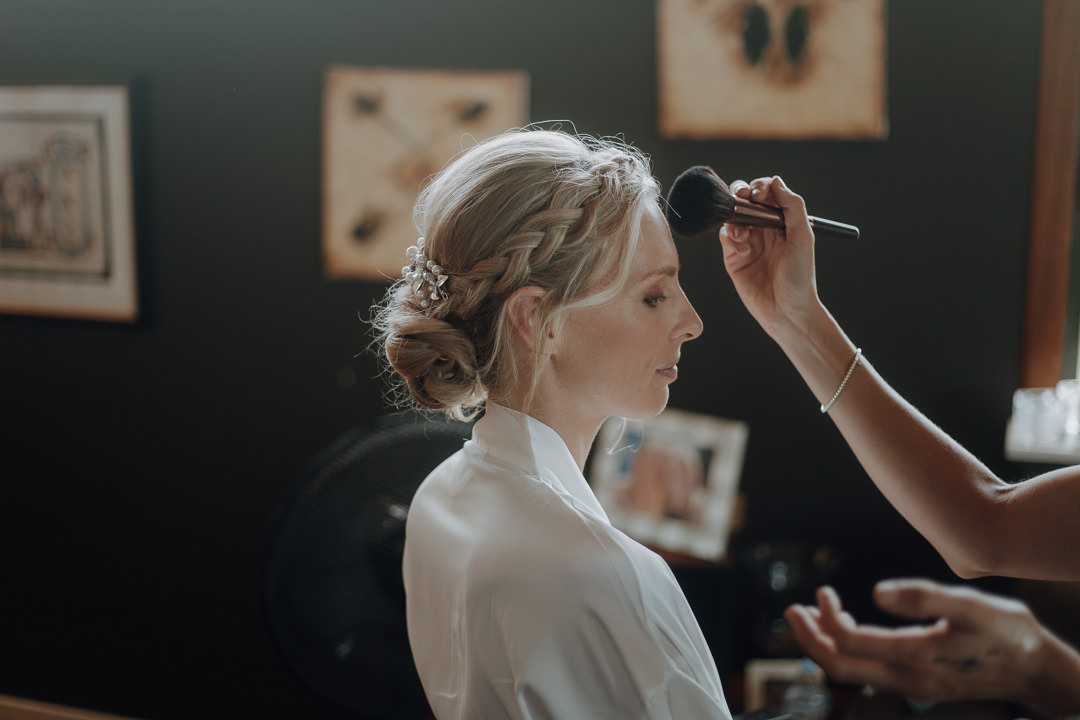 What is something every wedding needs?
Every wedding needs good tunes — invest in a professional DJ or a live band you won't regret!
What are some must-dos that most people forget to do on their wedding day?
EAT! Couples tend to be way too busy to actually eat on the day, so make sure you and your partner take time at meals to eat the food you are paying for!
Can you provide a basic run sheet for the wedding day?
Here's our recommended running sheet for your wedding day:
---
1:00pm: First Look
2:00pm: Photos
4:00pm: Ceremony
5:00pm: Pre-dinner canapes
6:00pm: Guests seated for reception
7:15pm: Entrees served
8:15pm: Main course served
9:00pm: First dance, speeches
9:30pm: Dessert served
11:00pm: Reception finishes
---
We're doing pre-ceremony photos and have accommodation on site. How do we make sure that guests don't see us before the ceremony?
STEALTH MODE ACTIVATED! Try to take all your photos with 20 minutes to spare before guests start to arrive, then go and relax in the bridal suite or somewhere out of sight!
Can you share some tips for including DIY elements, especially on-the-day items?
We suggest nominating someone as your go-to person for the wedding day. This person will know where everything needs to be and who everyone is so that if you are off taking photos or dancing the night away, they can answer questions or give directions. Mums and aunties are great at this job!
Checklists are your new best friend — list everything you've made or brought in and allocate it to a space or person to keep things on track.
Things like a DIY Polaroid guest book are great, but make sure you have enough film, pens and sticky tape, and batteries to last the day.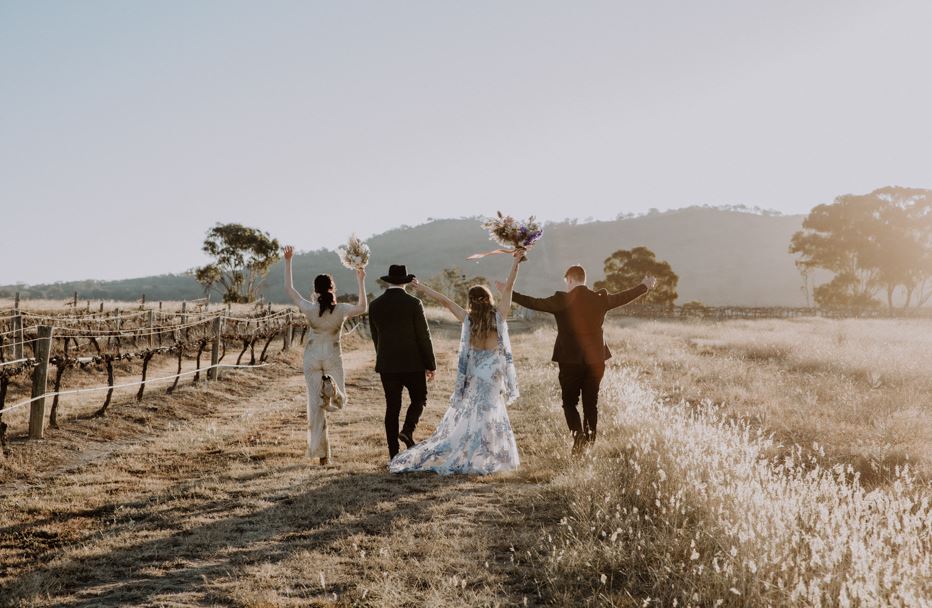 How can I make overseas guests watching via Zoom feel included?
Have a TV or screen set up in view of everyone so your guests at the venue can also see and interact with your guests who are attending virtually. Make sure to mention all those who couldn't make it during your speech and thank them for Zooming in.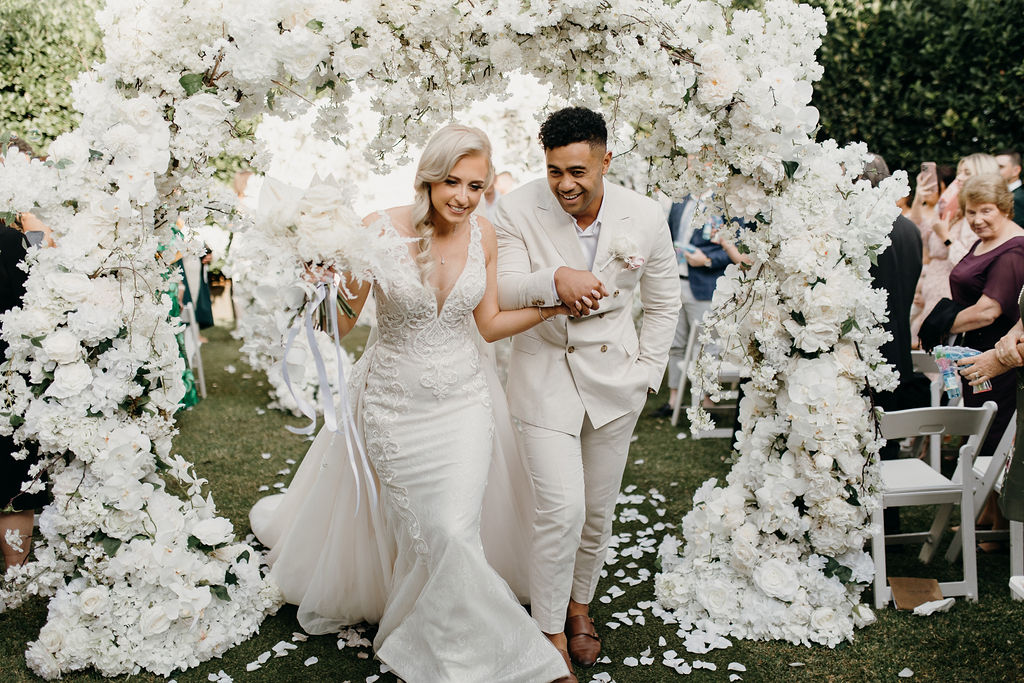 ---