Lockdown? What lockdown? On their big day at Yarra Ranges Estate, nothing was to burst Lauren and Damir's wedding bubble – not even the news that Melbourne's Stage 4 restrictions were starting (again!) in a few short hours.
If you believe in positive thinking, Lauren and Damir's Yarra Ranges Estate wedding on February 12, 2021, is a sign that what you think about you bring about. The Melbourne couple set their auspicious date (12/2/21) in late 2019 only to have doubt and uncertainty cast over their plans multiple times through the 2020 pandemic. But with an attitude that they'd enjoy whatever parts of the planning they could control, their modern romantic vineyard wedding went off just as they (quite literally) dreamed about.
---
"I am glad we kept our date and I feel relieved that we could have our day as planned. Having a positive mindset and supporting each other as a couple was extremely important and aided in us being able to navigate the uncertain times. Damir was very calm throughout and we focused on what we could control ie: learning and choreographing our first dance, which we knew would happen no matter the scale of our wedding.
On the day, I had no idea what was in the news, I was in my own world just enjoying my time. Our celebrant Sian Lavater arrived at about 2:30pm and said we were one of the luckiest couples! This was the first I had heard of the lockdown and I was already in my wedding gown. I didn't register what it really meant as I was on cloud nine just cruising through my morning, laughing and enjoying life!
Naturally, we felt sad for the coupes whose weddings had to be postponed for that coming weekend and if it was us we would have had to navigate accordingly. Our family know I am perfectly planned and Damir is very last minute, so they were saying I either planned it this way or Damir just made it in time!
I dreamed about our wedding day many nights per week to try and envision every single detail and honestly some of the bad dreams I had helped me resolve potential issues that might have occurred.
We both enjoyed our day so much – I would not change a thing!"
Lauren
---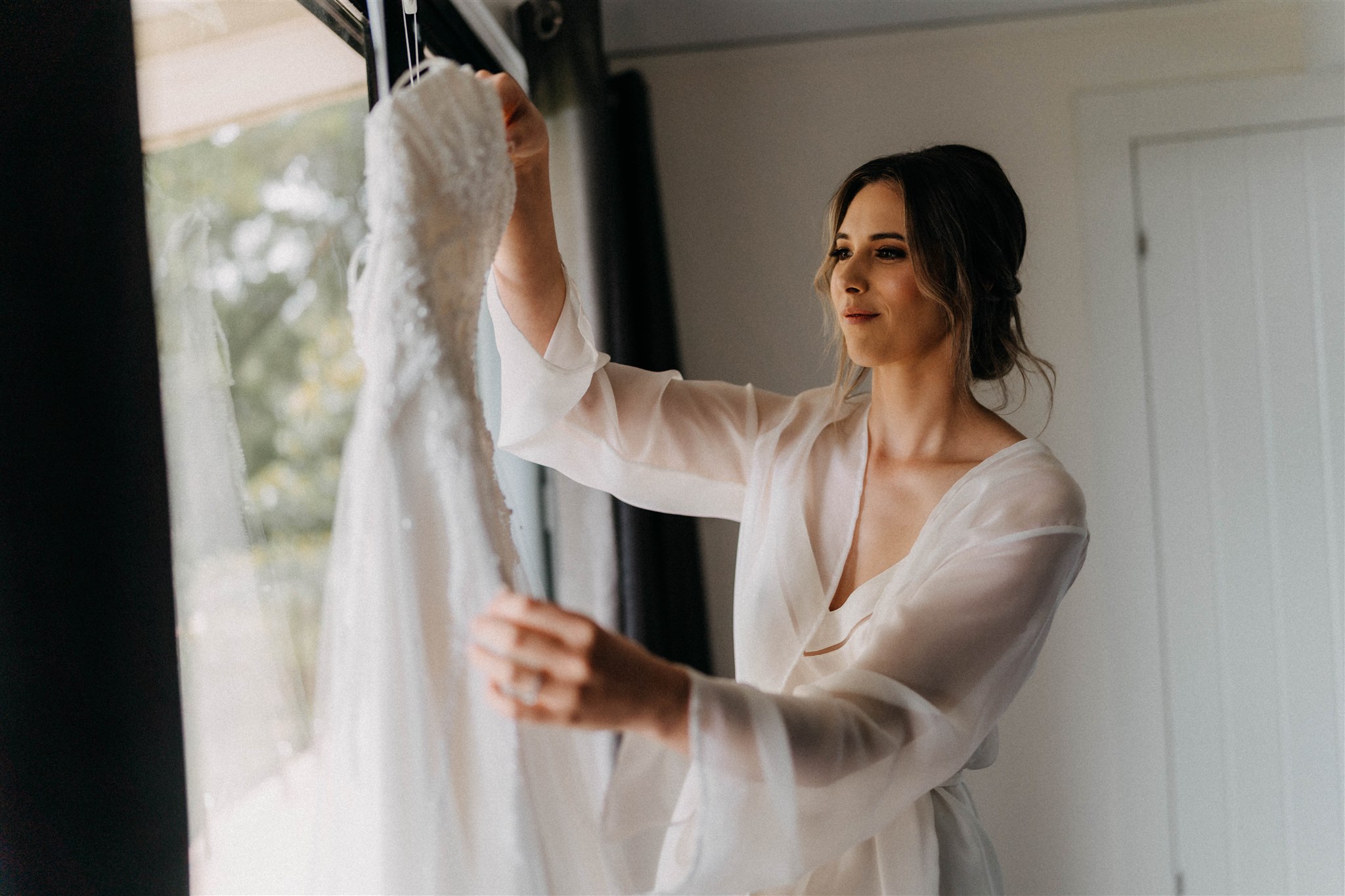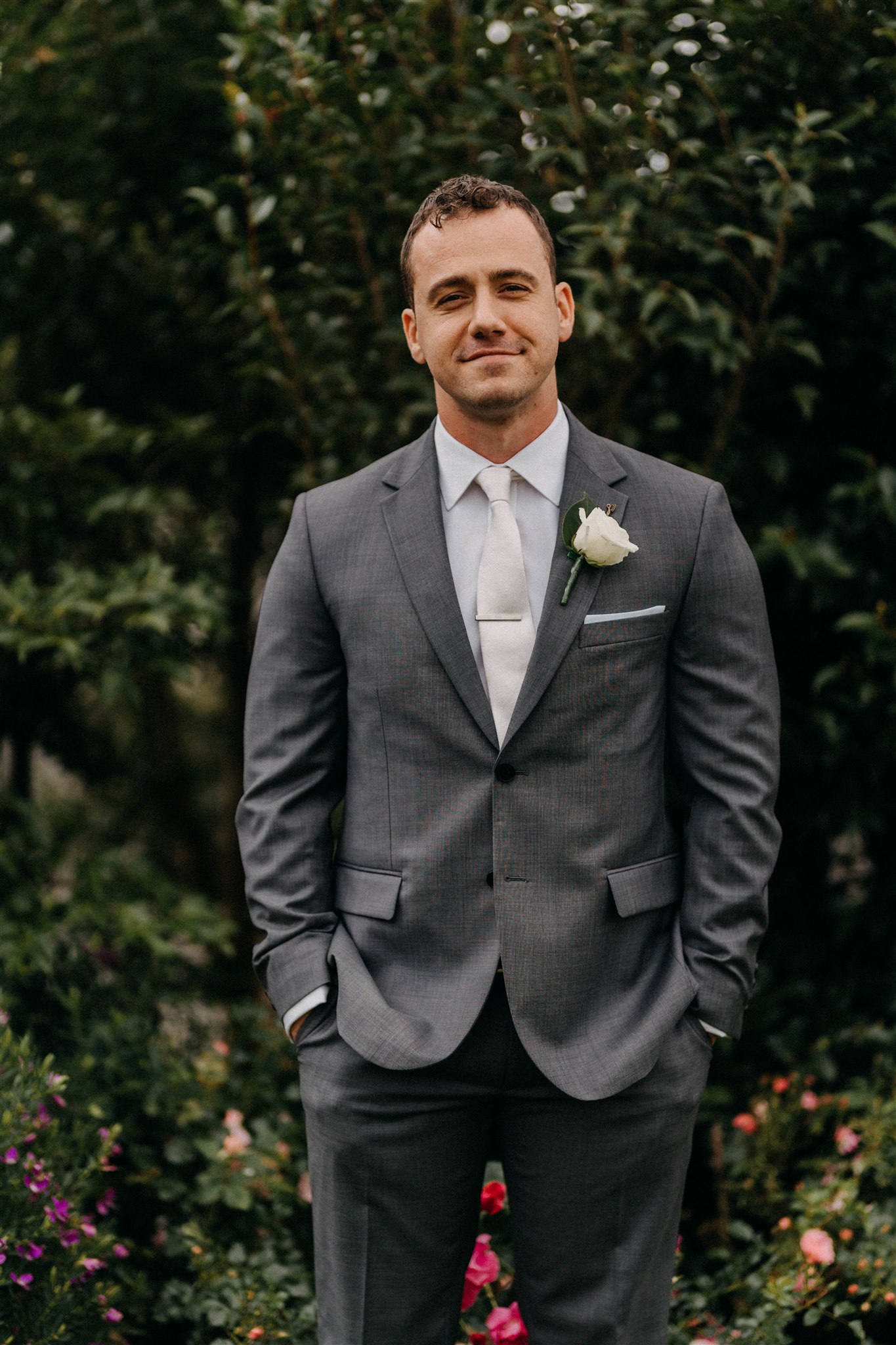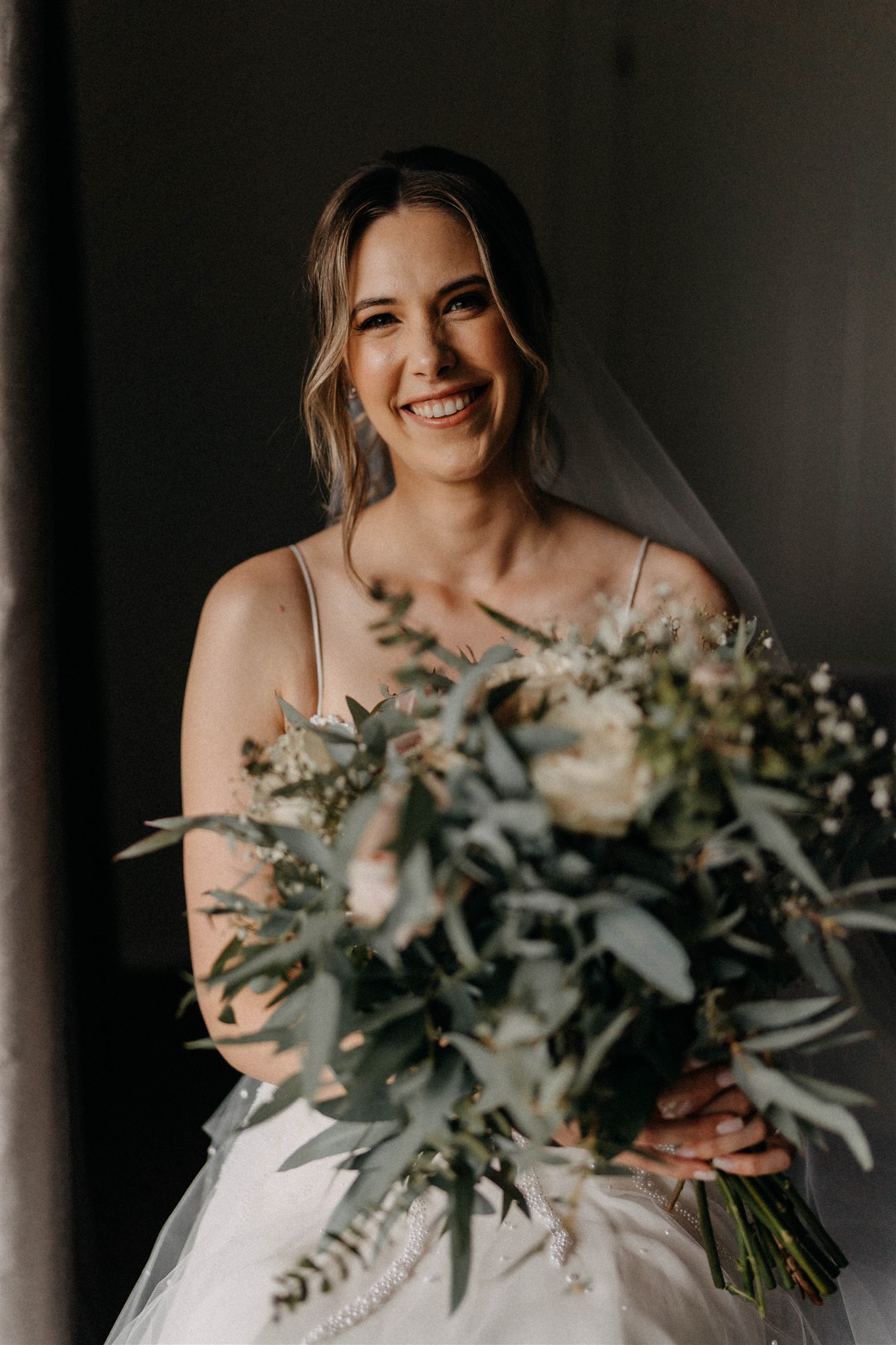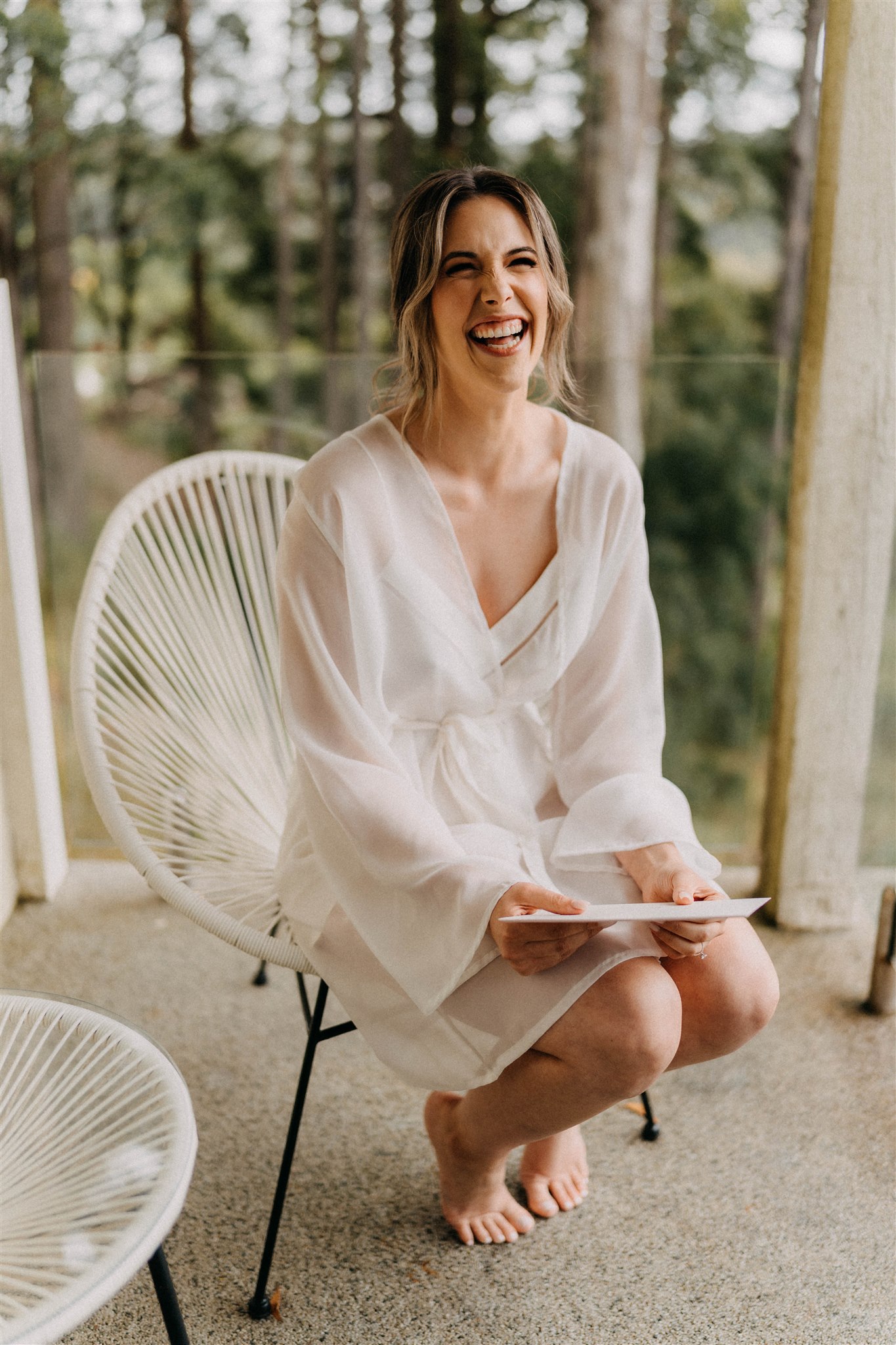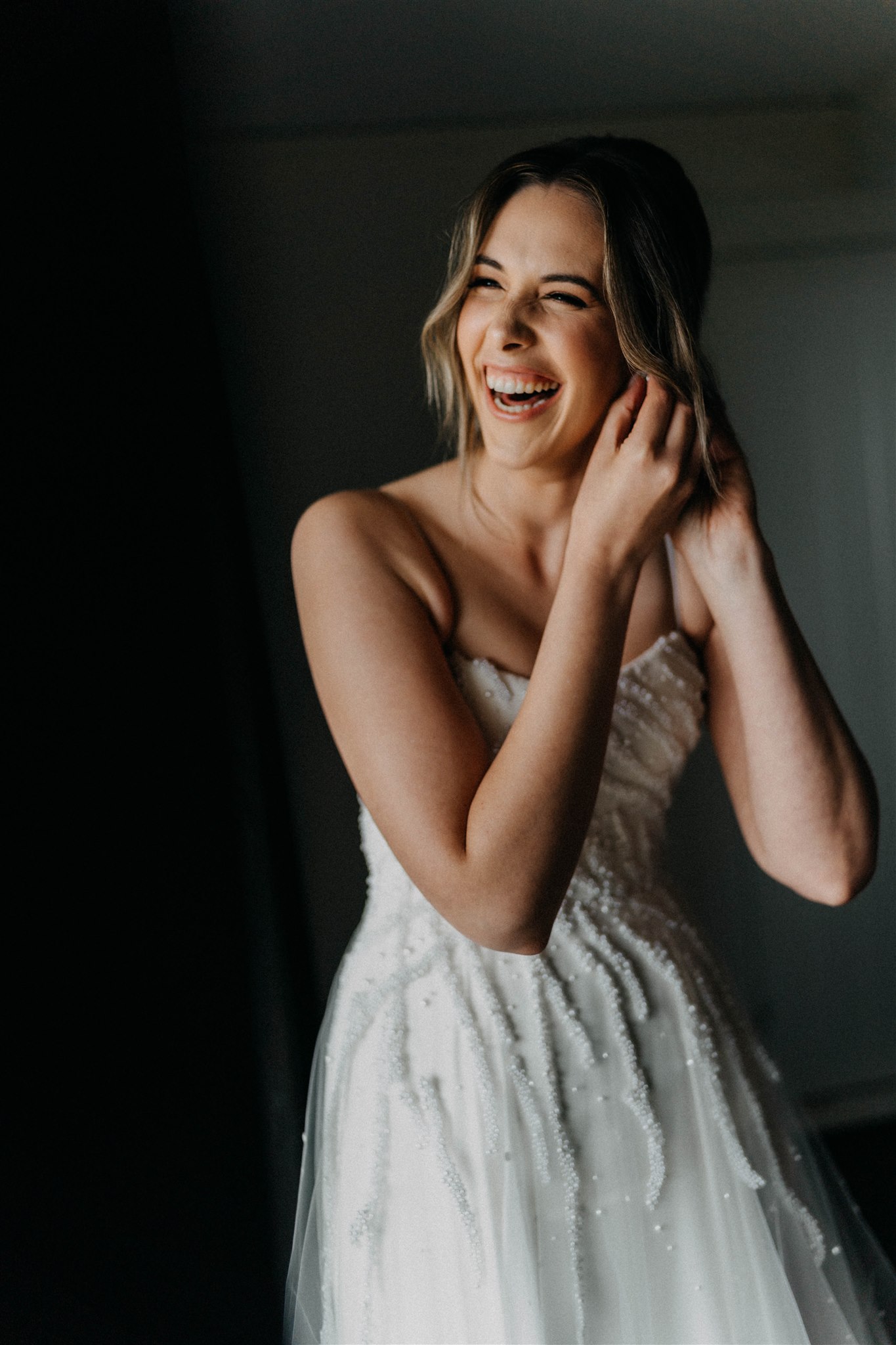 Bride Lauren relied on the Easy Weddings app and to-do list to plan her and Damir's Yarra Ranges Estate wedding.
Even though Lauren had plenty of insider planning knowledge – she's a long-time team member at Easy Weddings – she said she found the Easy Weddings app and the to-do list to be "super helpful" to keep her on track with finding suppliers and the countless wedding tasks one encounters!
DOWNLOAD THE EASY WEDDINGS APP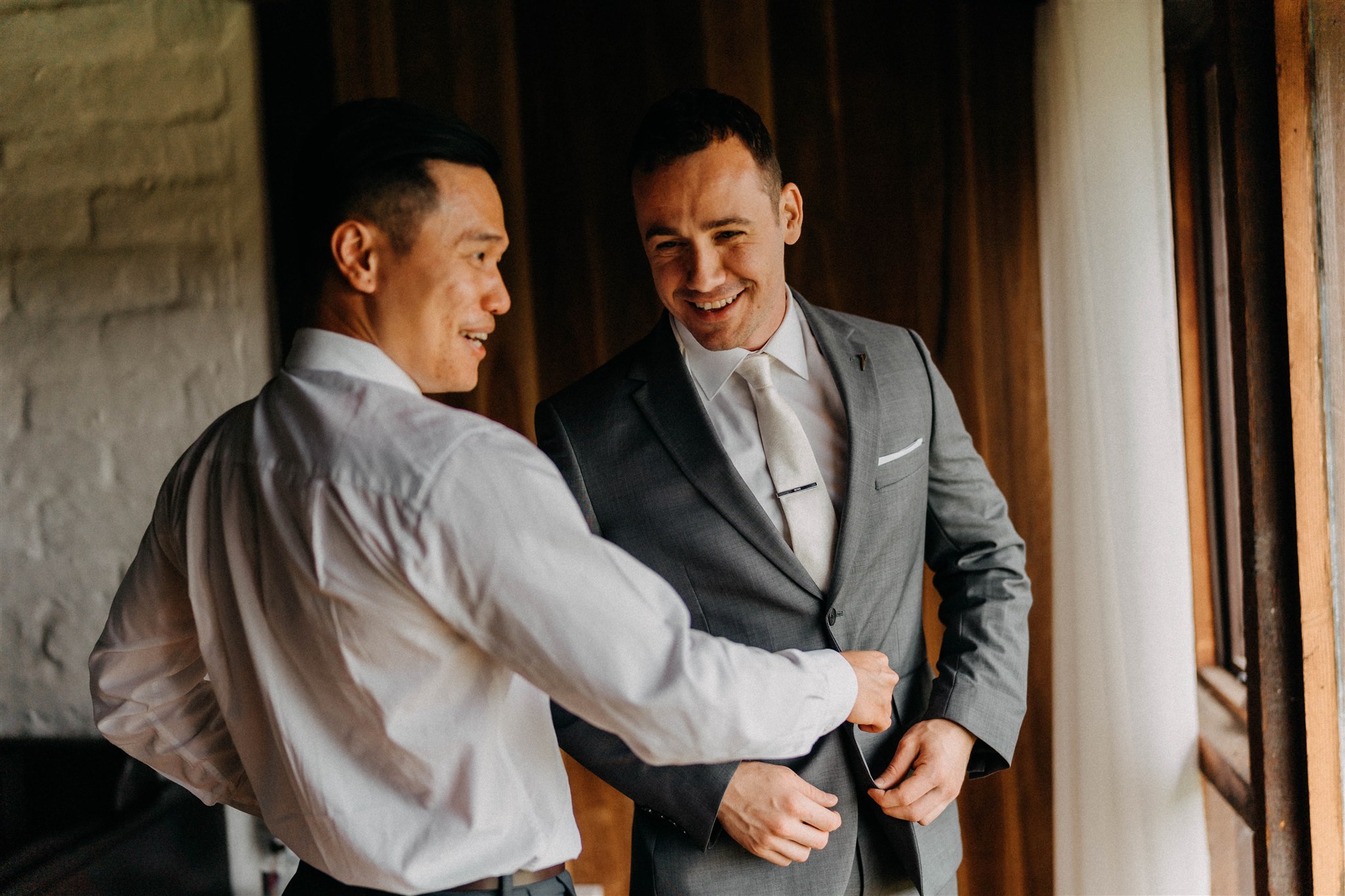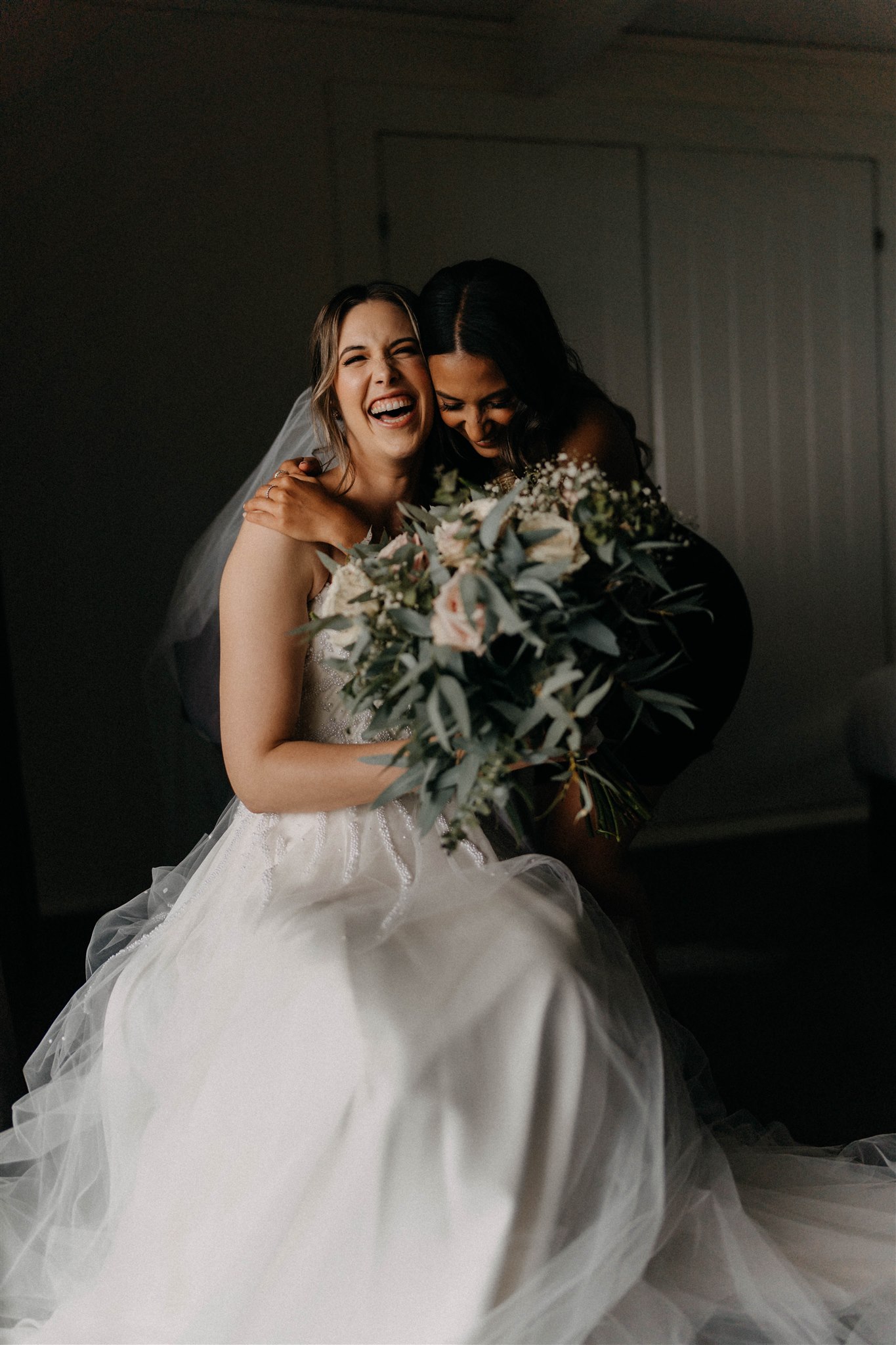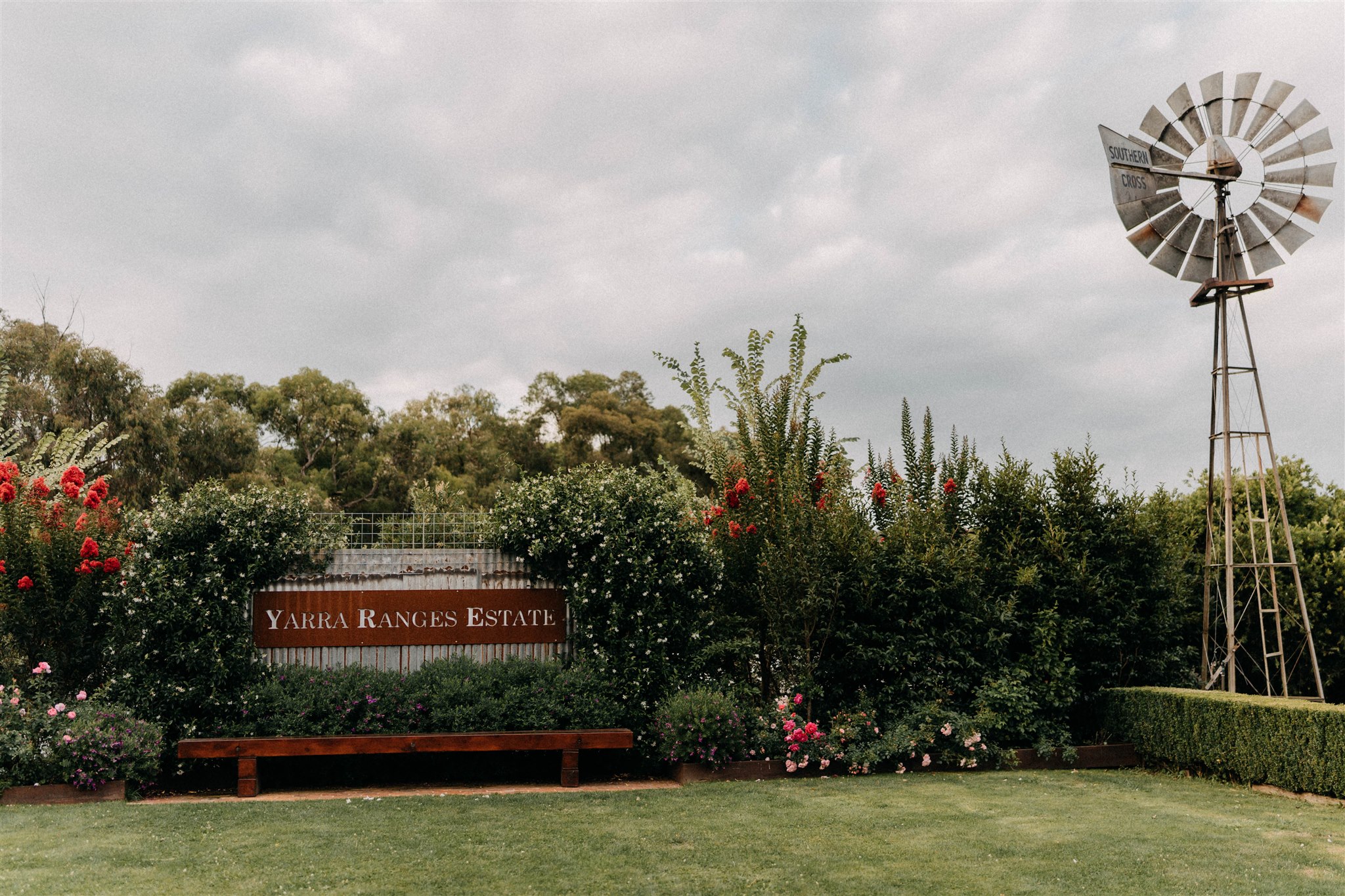 It took Lauren and Damir several attempts to find their perfect venue – but when they finally inspected Yarra Ranges Estate – they'd found the one.
"When we were looking for wedding venues, having the ceremony and the reception at the one location was a key element. We had seen five venues before looking at Yarra Ranges Estate; none of them had felt right. When we arrived for the first time, I had taken a few wrong turns and was feeling a little overwhelmed, however as soon as we parked and got out of the car, we were both instantly blown away by the stunning view. We knew this was the place for us."
Lauren
CHECK OUT YARRA RANGES ESTATE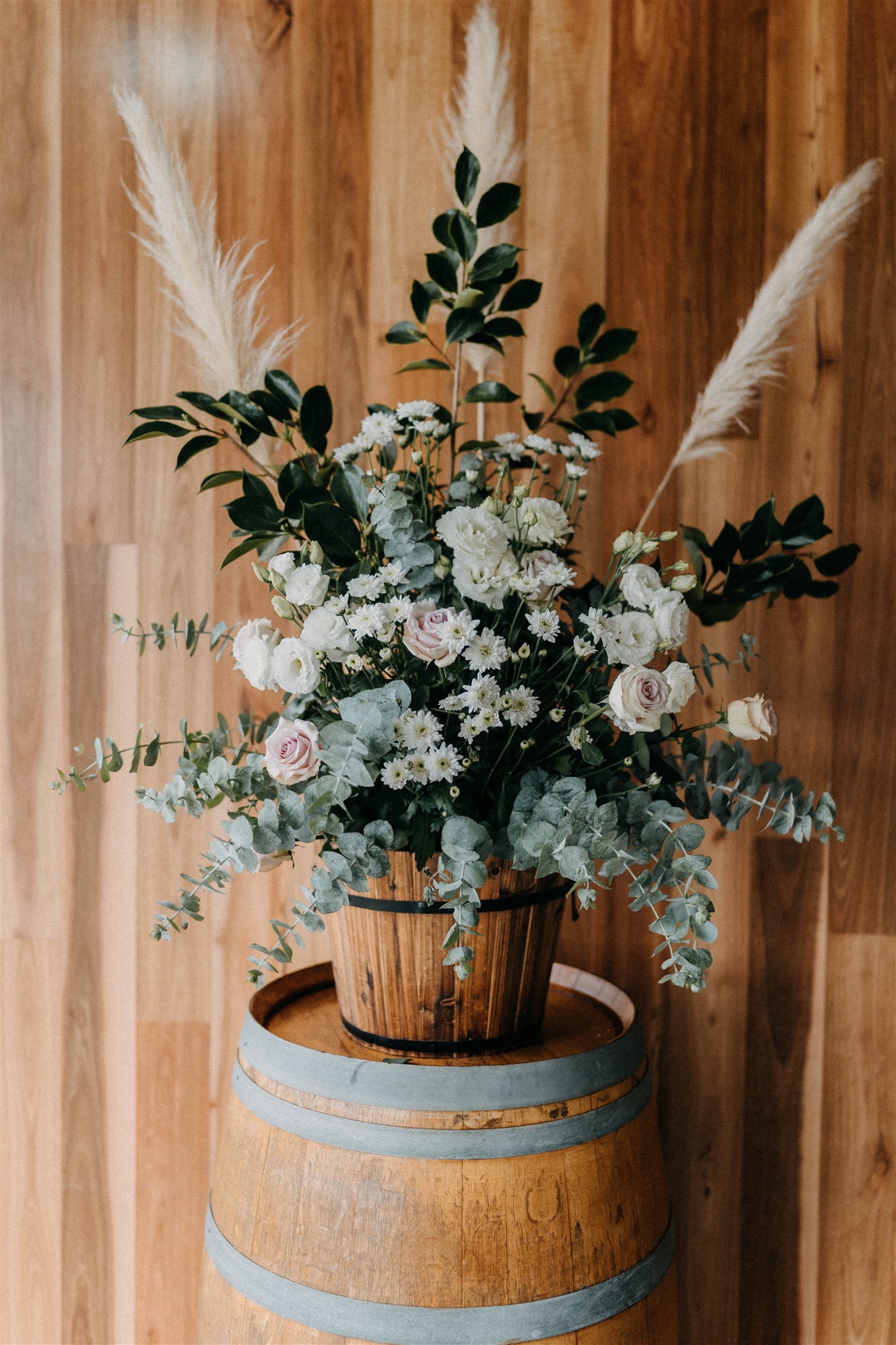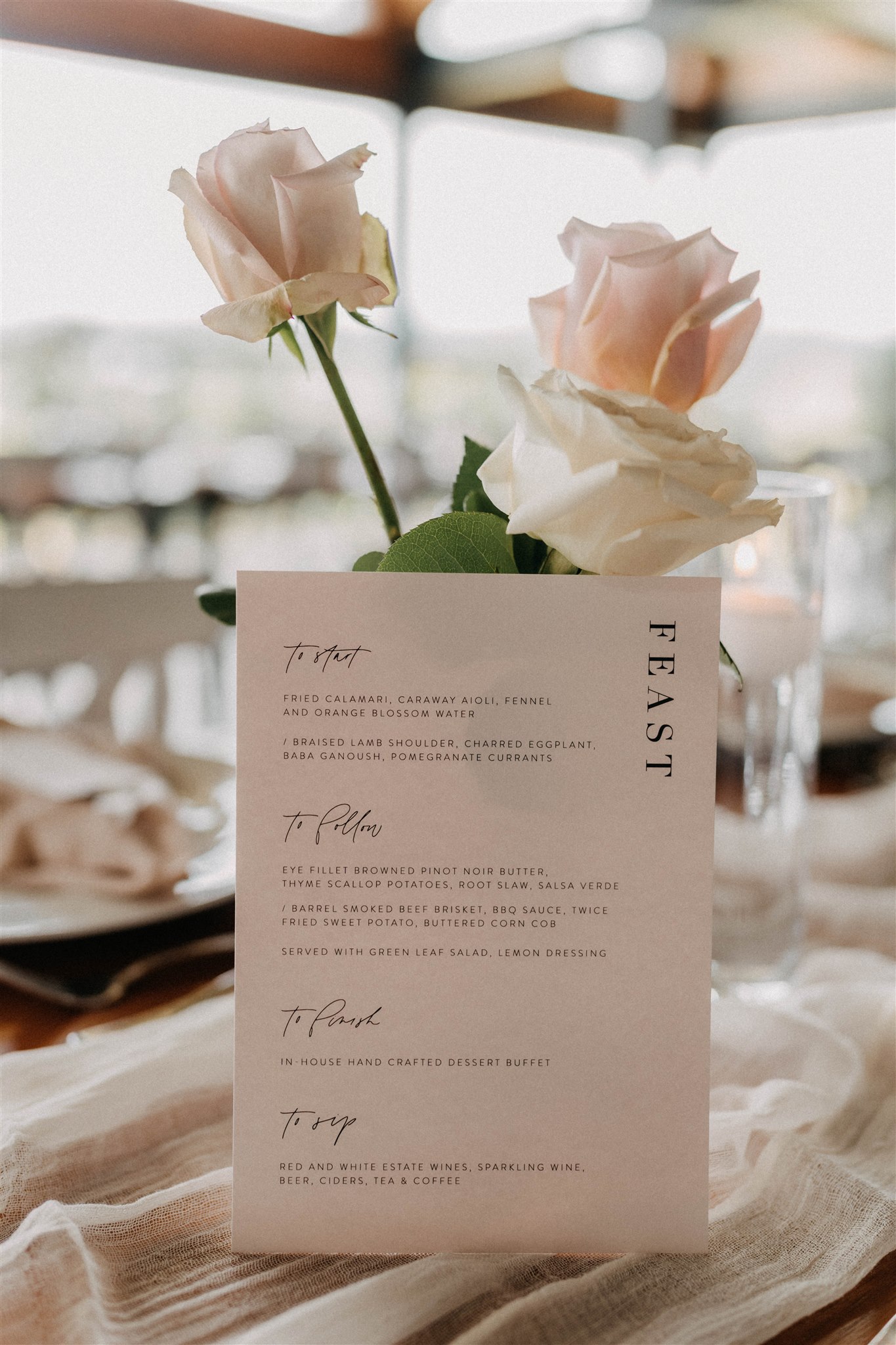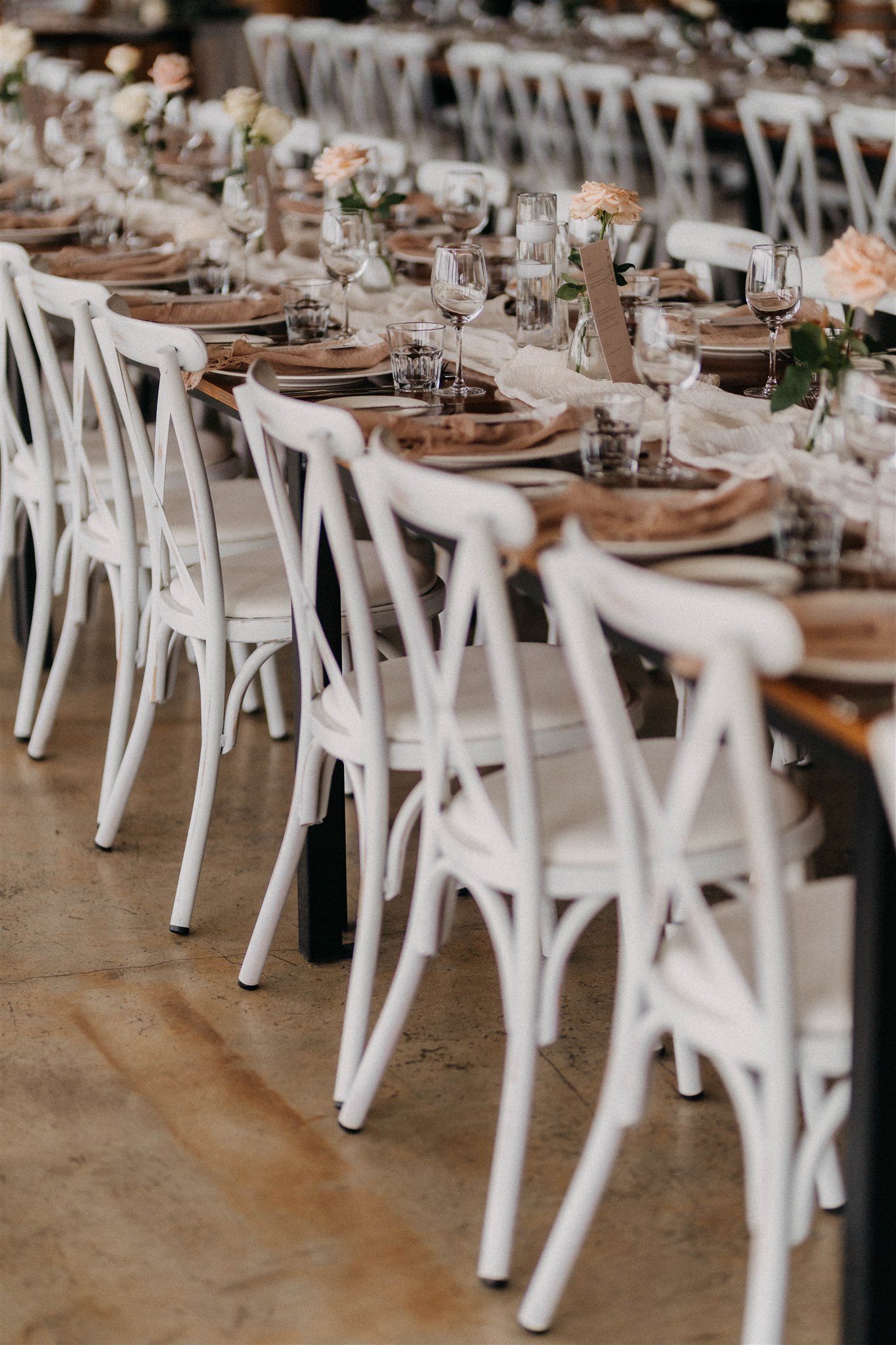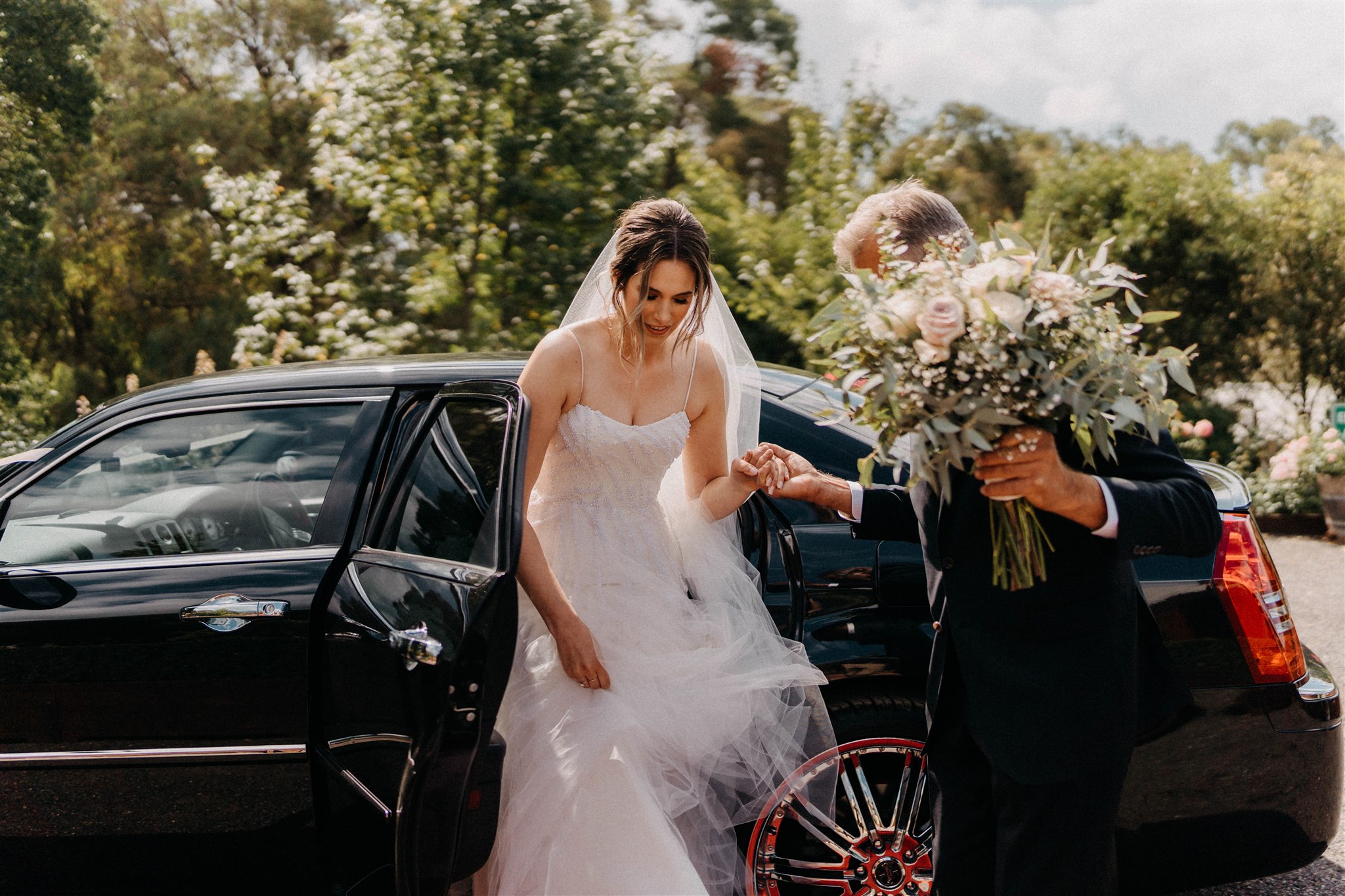 The couple decided not to have a wedding party, but were each joined by their best friends in the lead up to and on the morning of the wedding. Affinity Limousines was chauffeur for the day.
"I travelled with my best friend Ash, my sister Brooke and my brother's girlfriend Laura in a black sedan Chrysler from Affinity Limousines. Our driver Adrian was amazing and I felt calm and relaxed as he was on time. He dropped me to the ceremony and then picked Damir and I up to take us back to our wedding night accommodation."
Lauren
CHECK OUT AFFINITY LIMOUSINES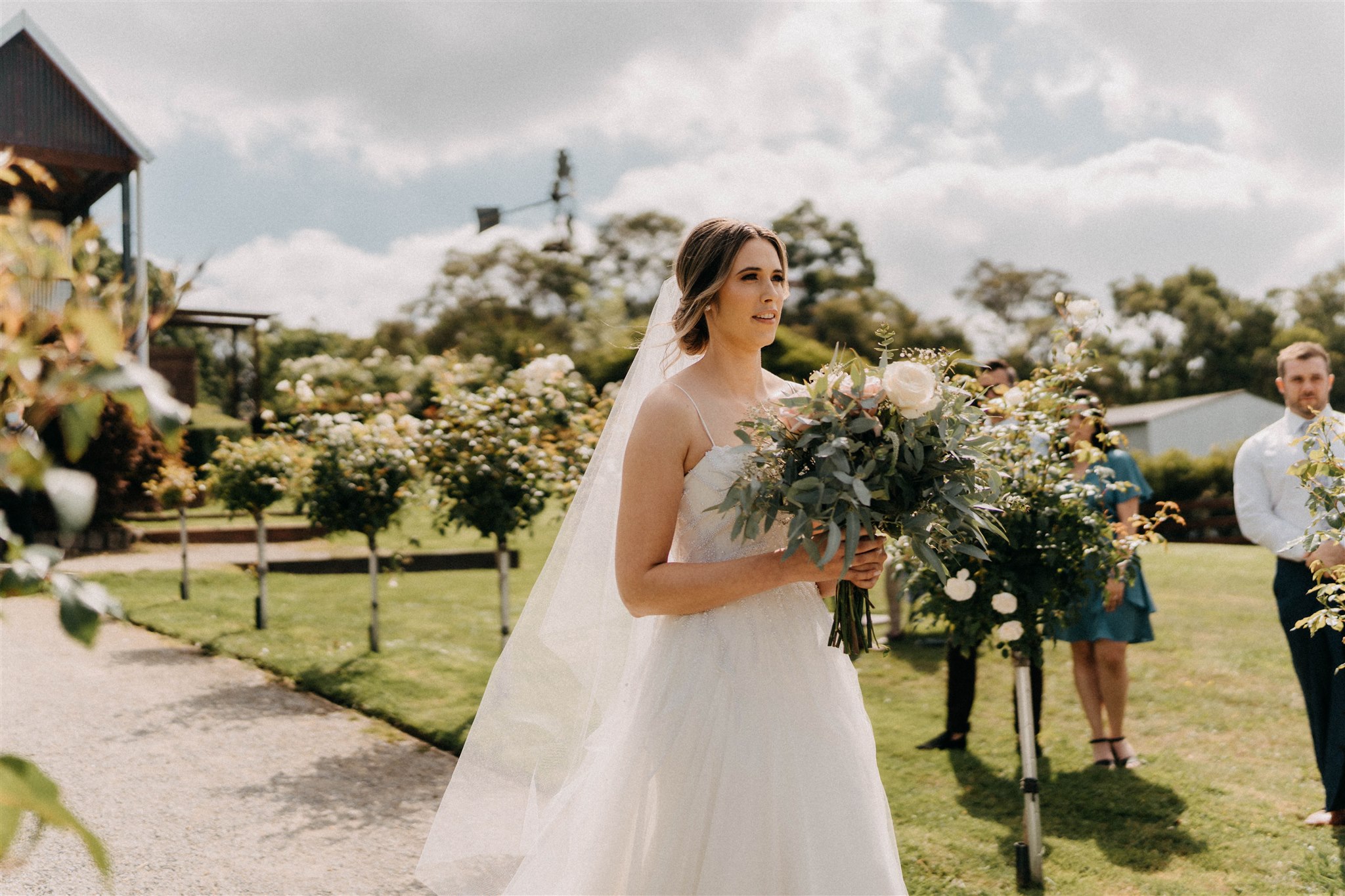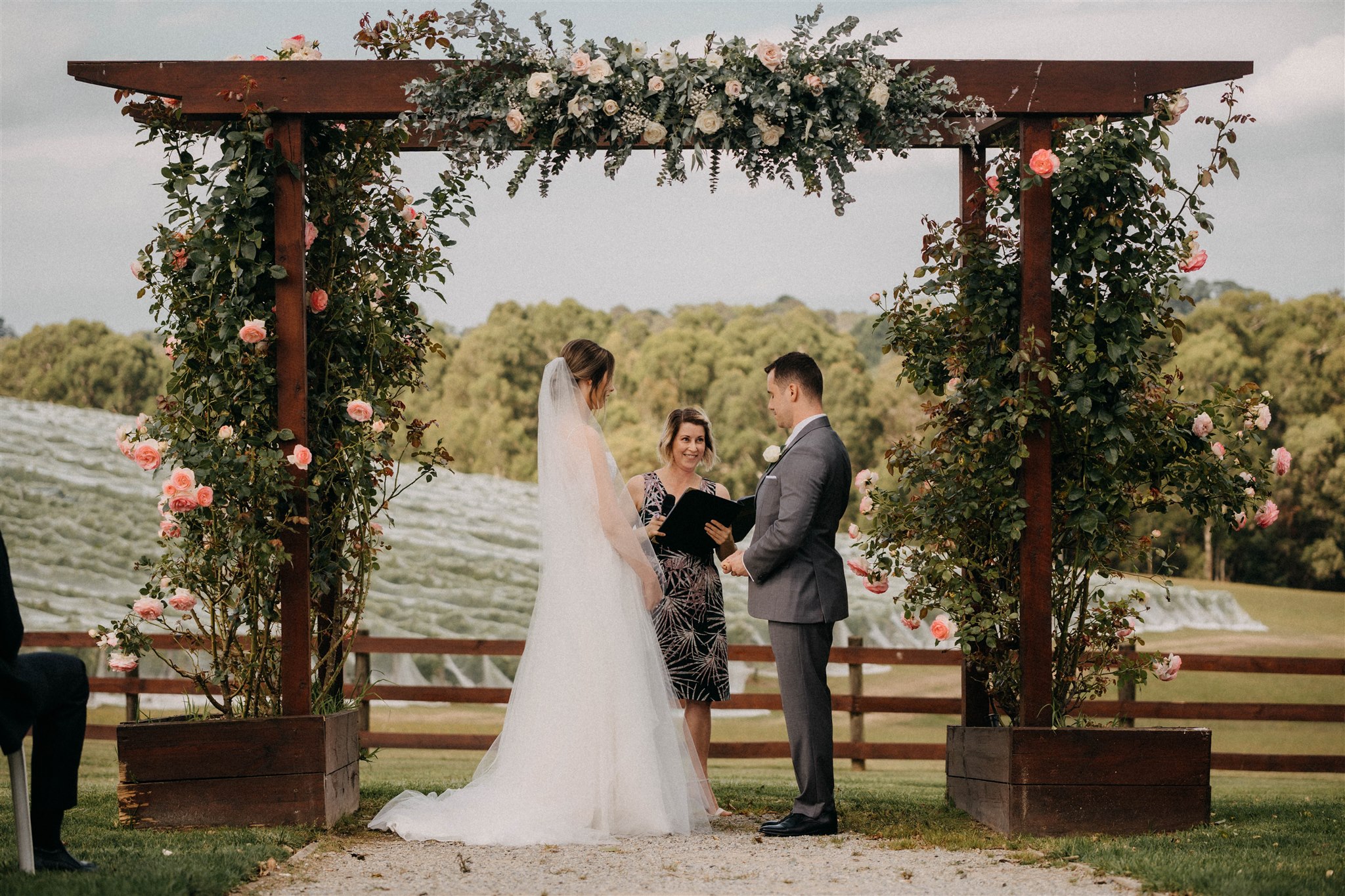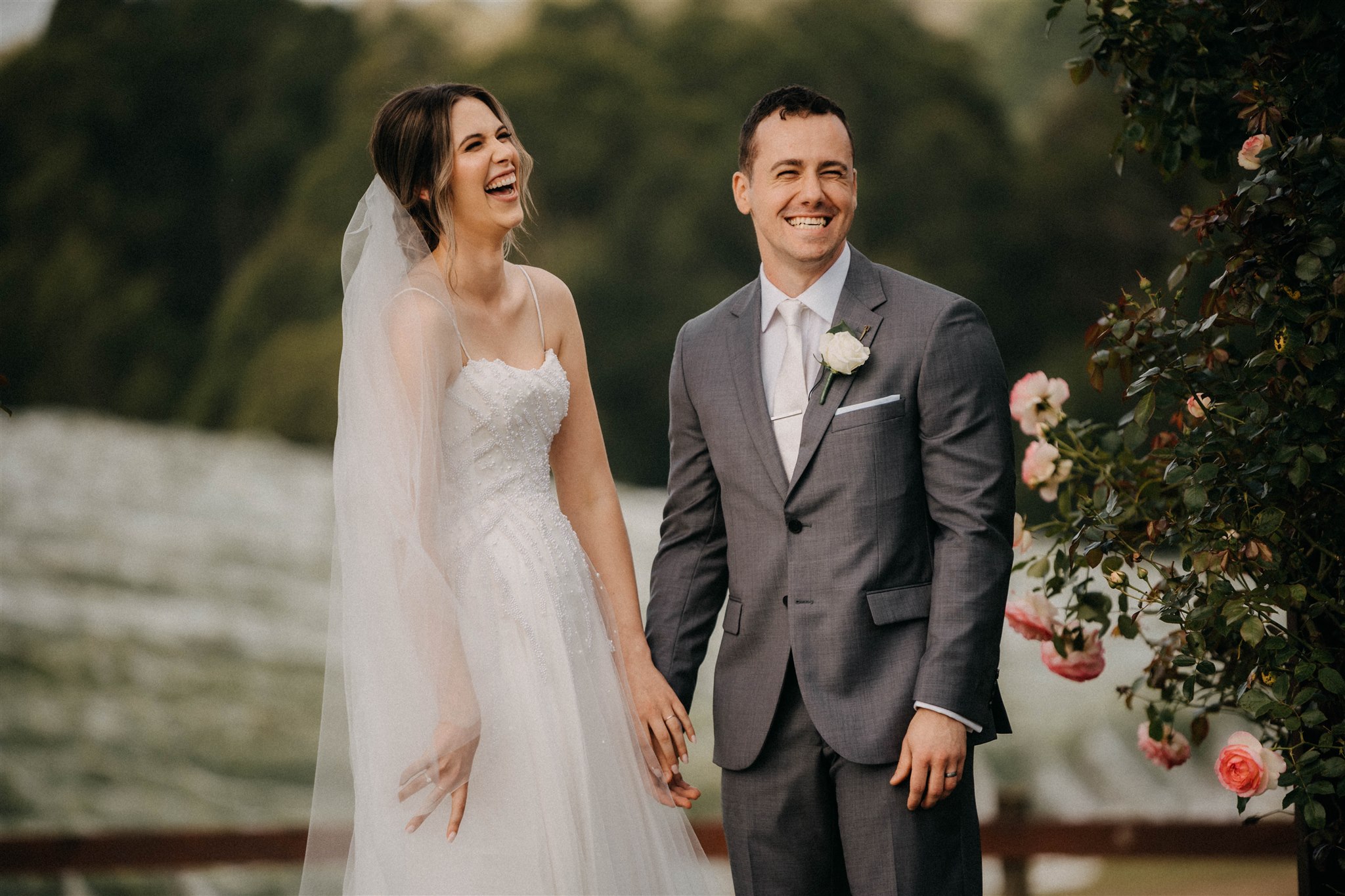 Lauren wearing a delicate beaded Holly Butler wedding gown and Damir in a classic charcoal suit, the longtime partners exchanged vows beneath the venue's outdoor arbour overlooking the vineyard.
"We were both so nervous at the ceremony, but I loved that we went with the flow. I was that nervous I had to ask our celebrant Sian to repeat a line, but I love that it was real and reflected us as a couple. Sian actually worked with Damir a few years ago so it was great she already knew him which made the process of working together pretty special."
Lauren
CHECK OUT CELEBRANT SIAN LAVATER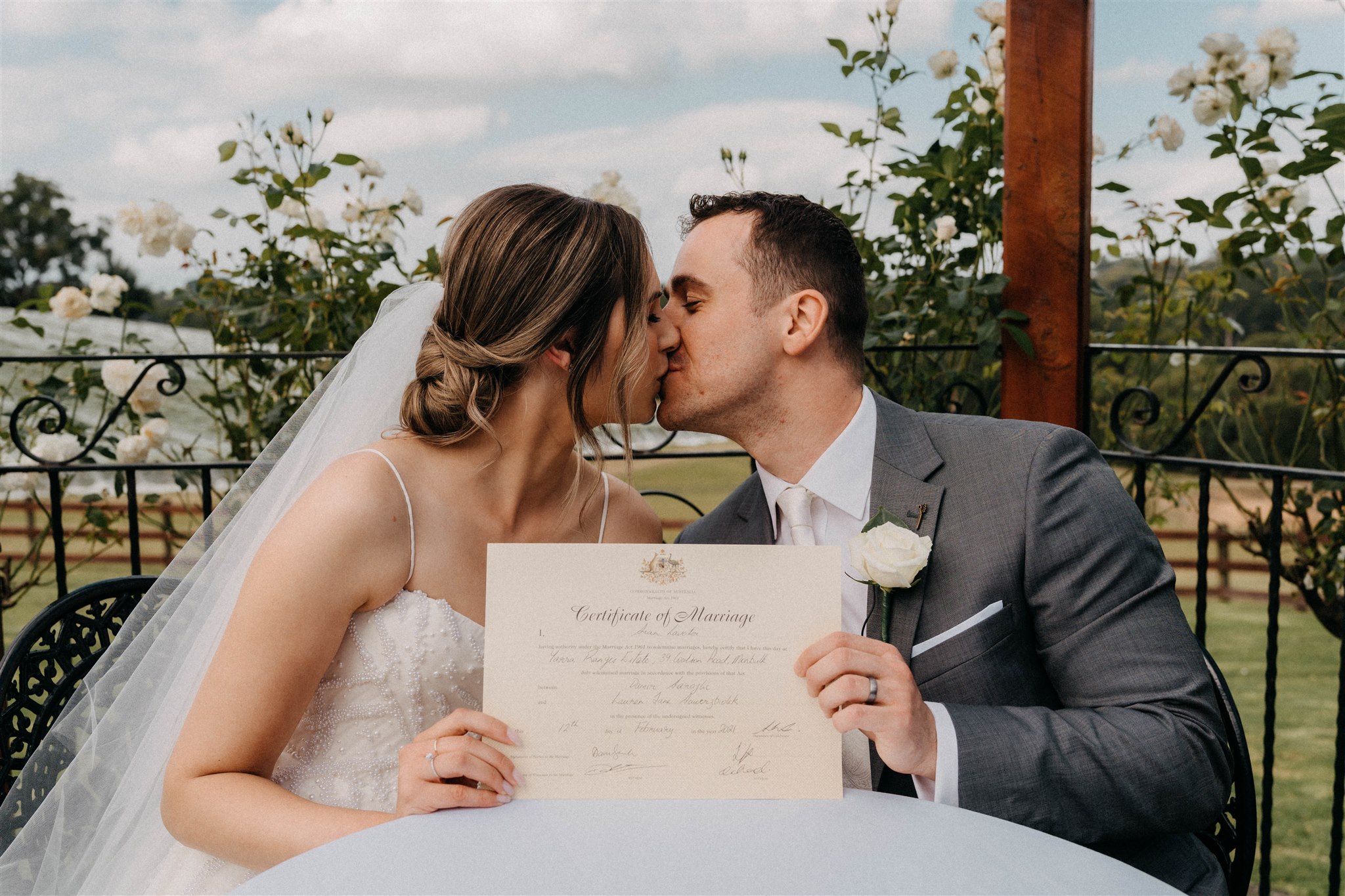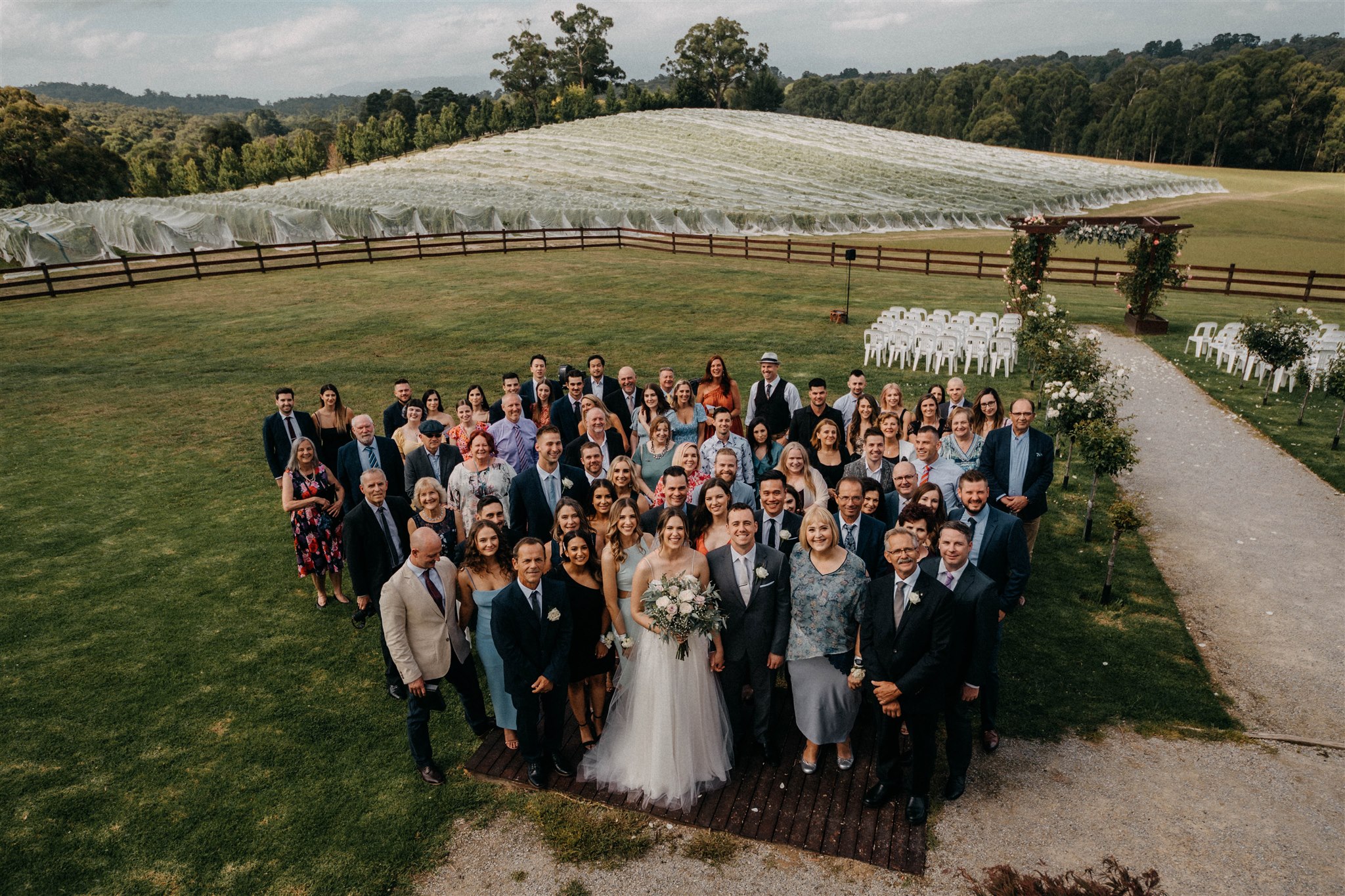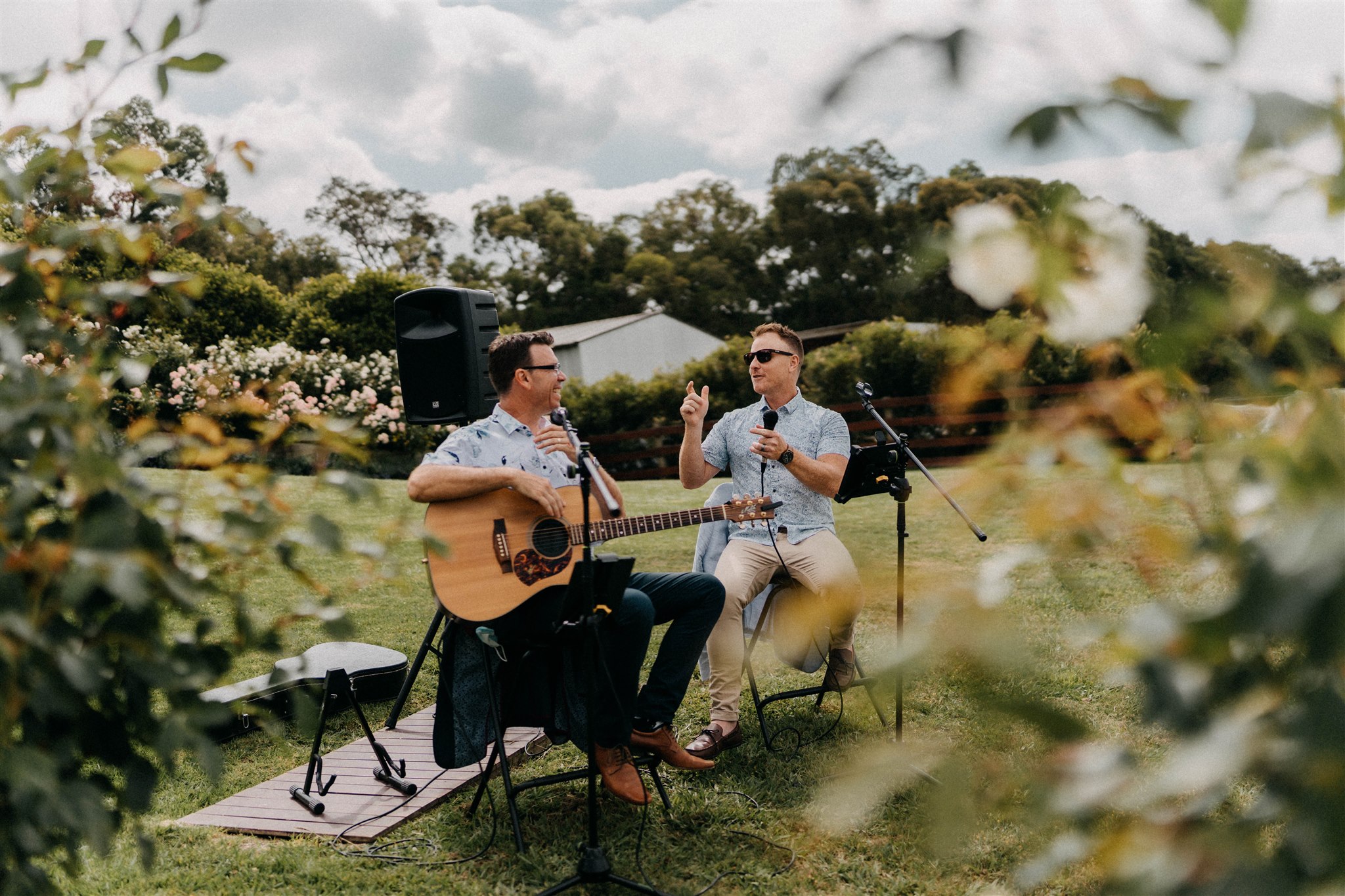 Award-winning wedding musicians Something Borrowed covered acoustic ceremony tunes as well as dancefloor anthems at the Yarra Ranges Estate wedding.
"Something Borrowed played live at the ceremony and reception and then moved into a DJ set. They created such a fun, relaxed vibe which worked so well! We wished we had more time to dance as the day went so quickly.
We also had Caitie & Ko play at our canape hour which created a different vibe and helped seperate the different parts of the day."
Lauren
CHECK OUT SOMETHING BORROWED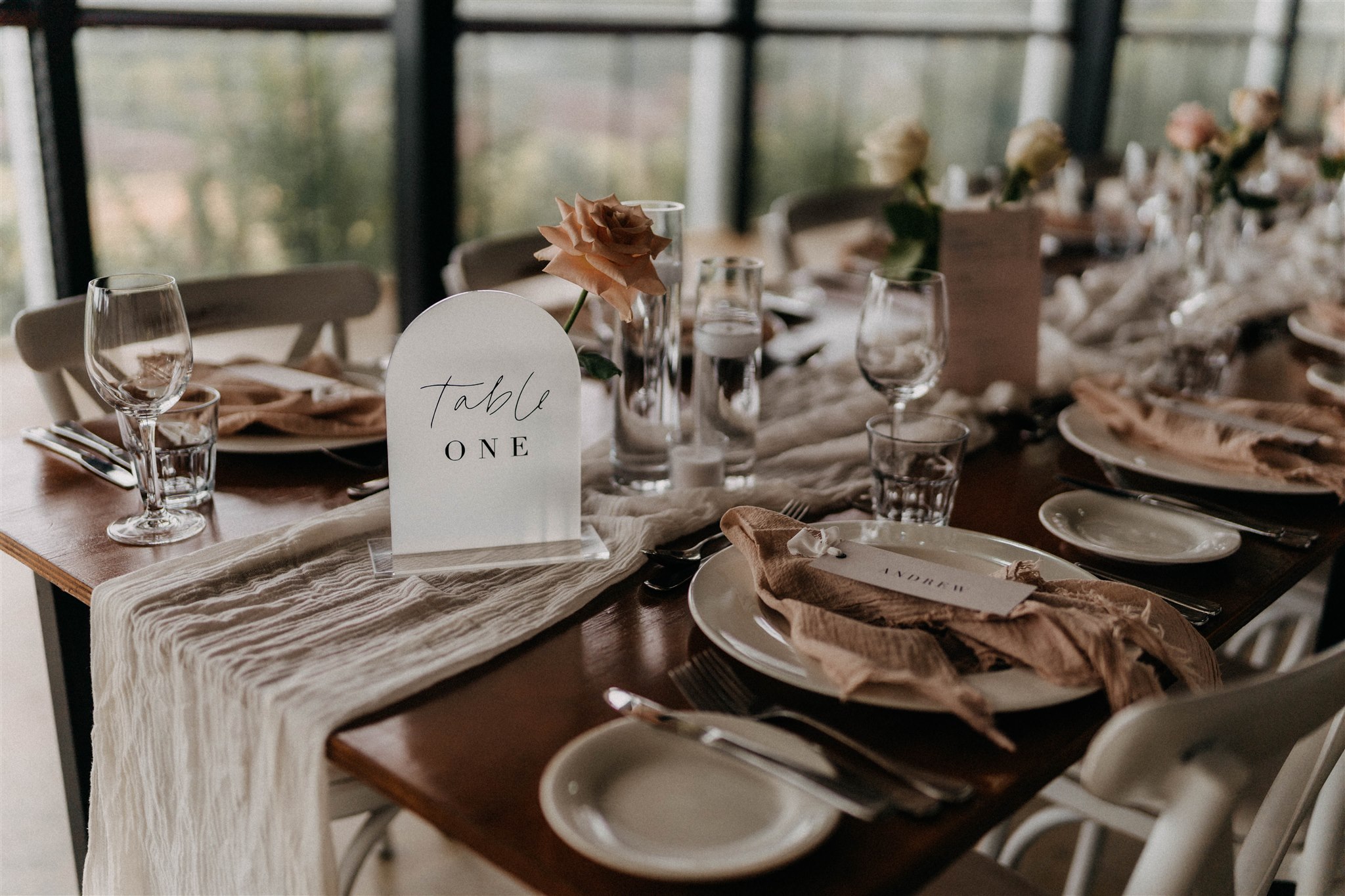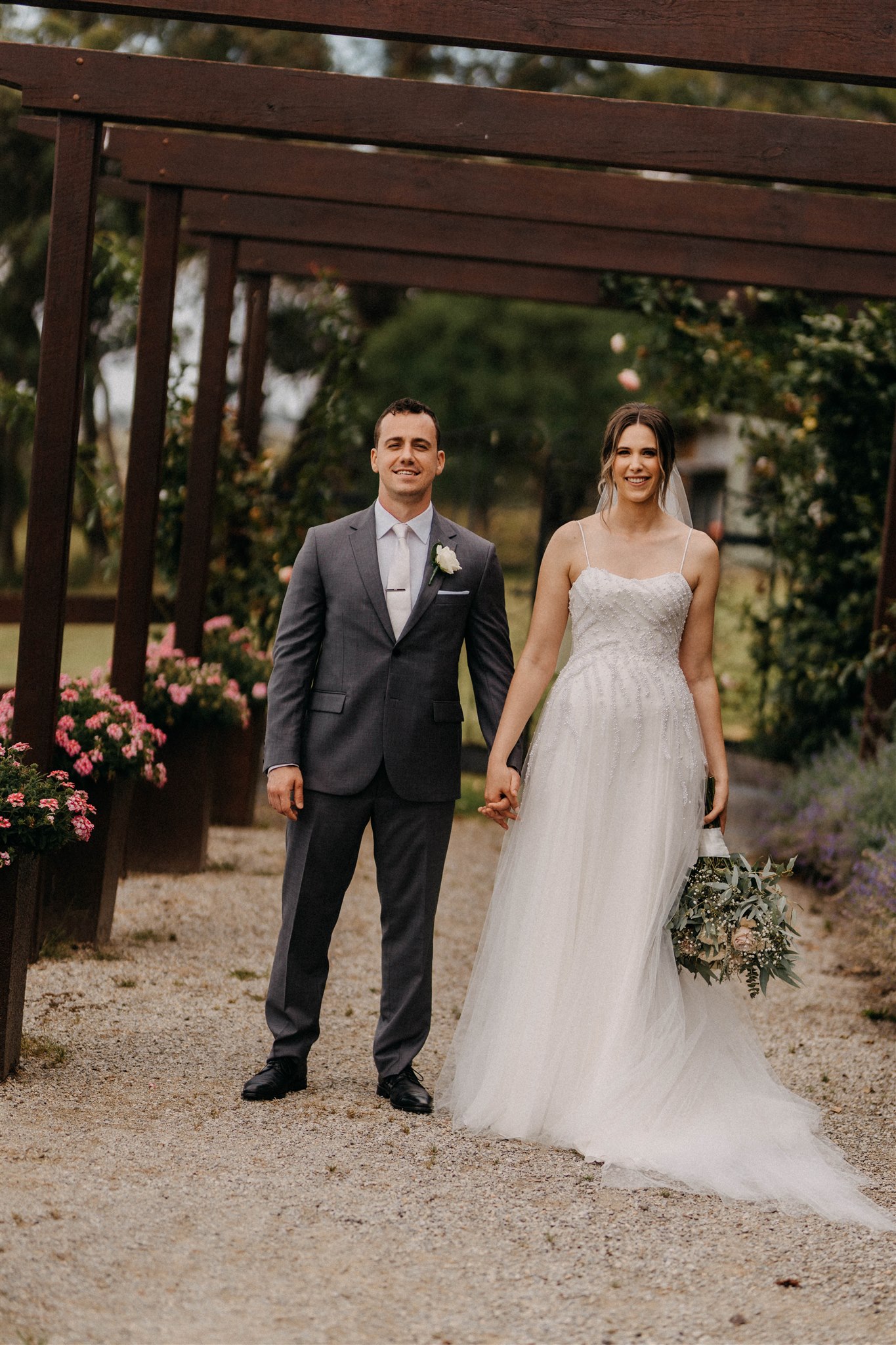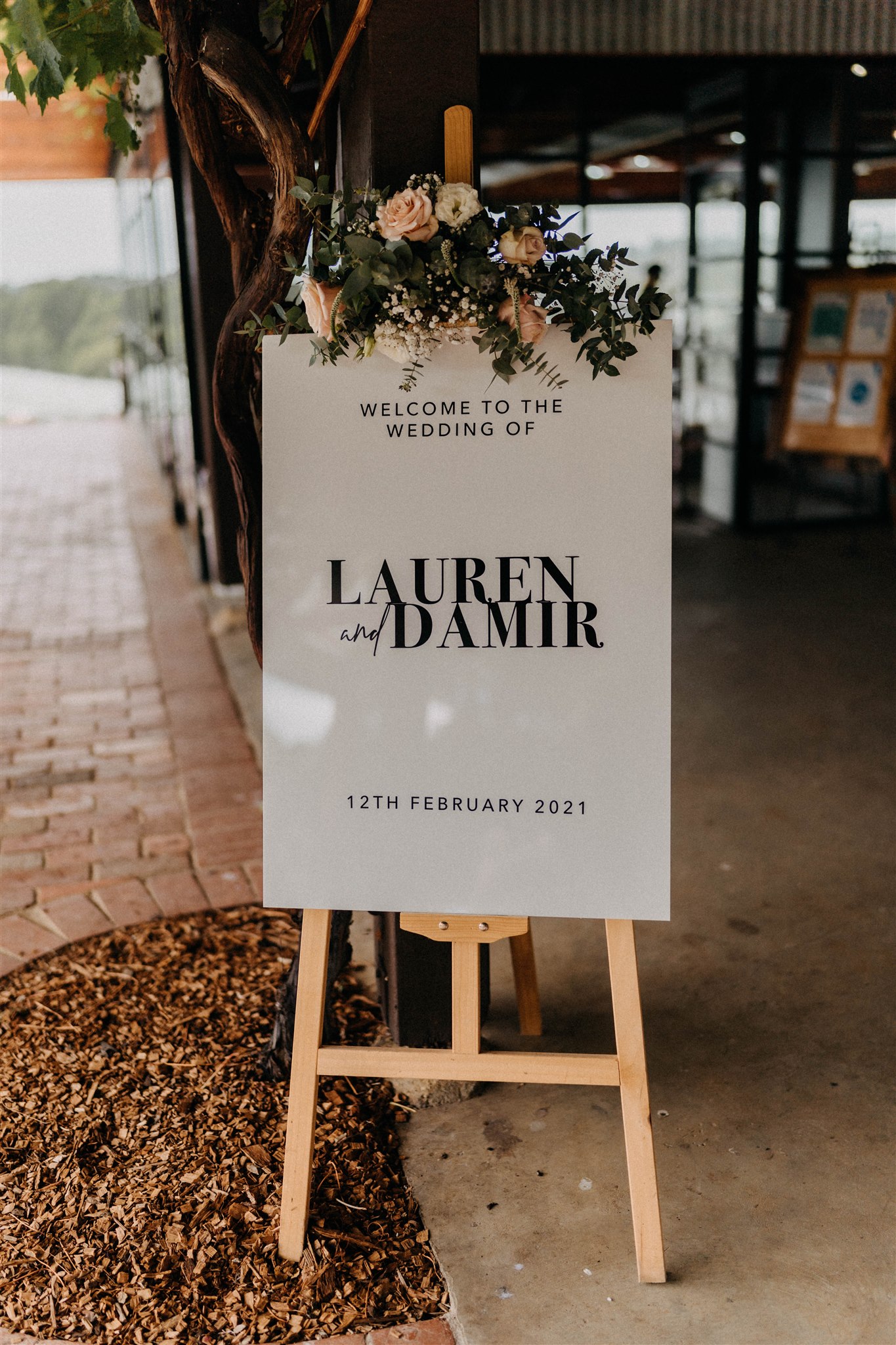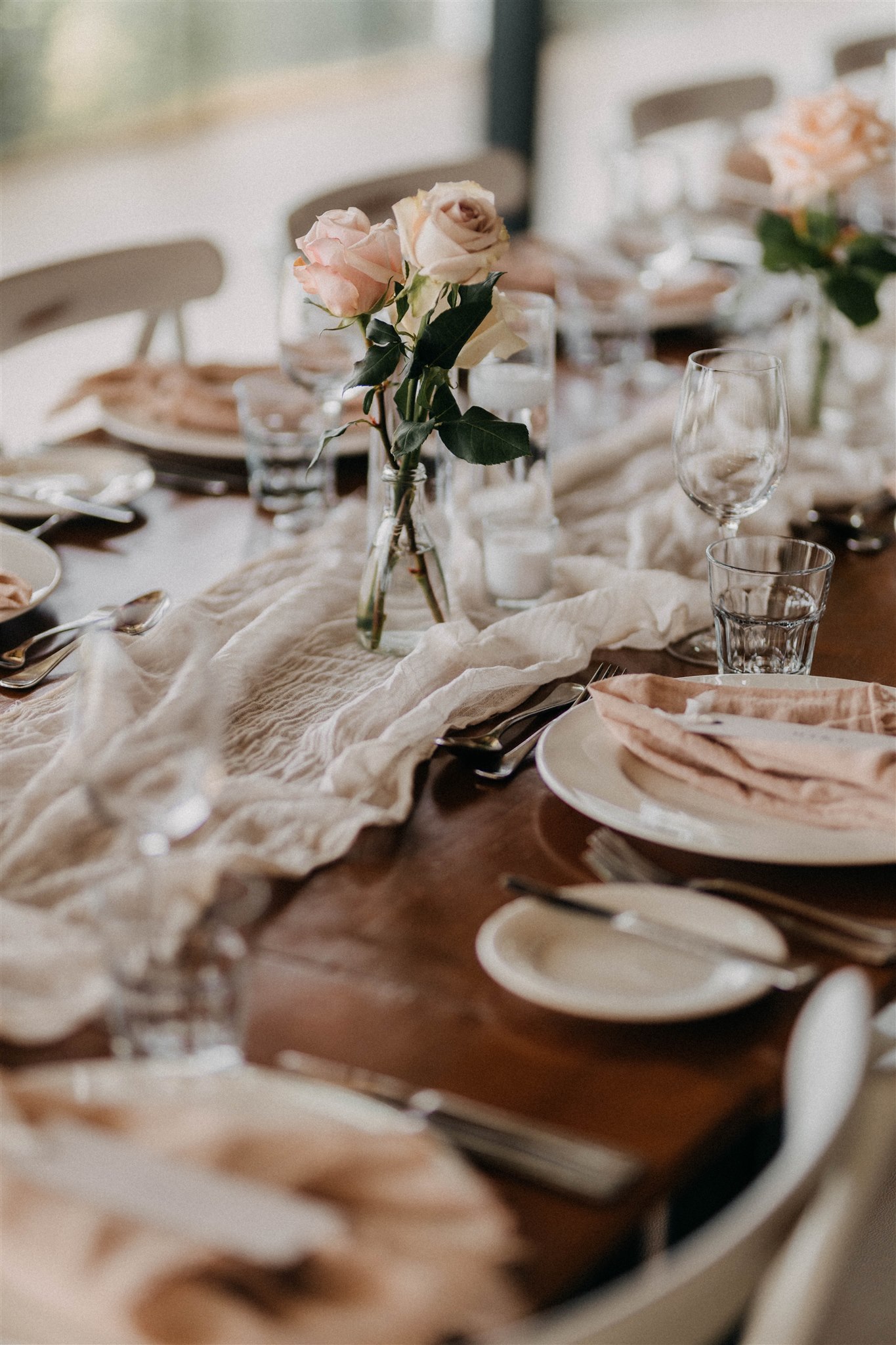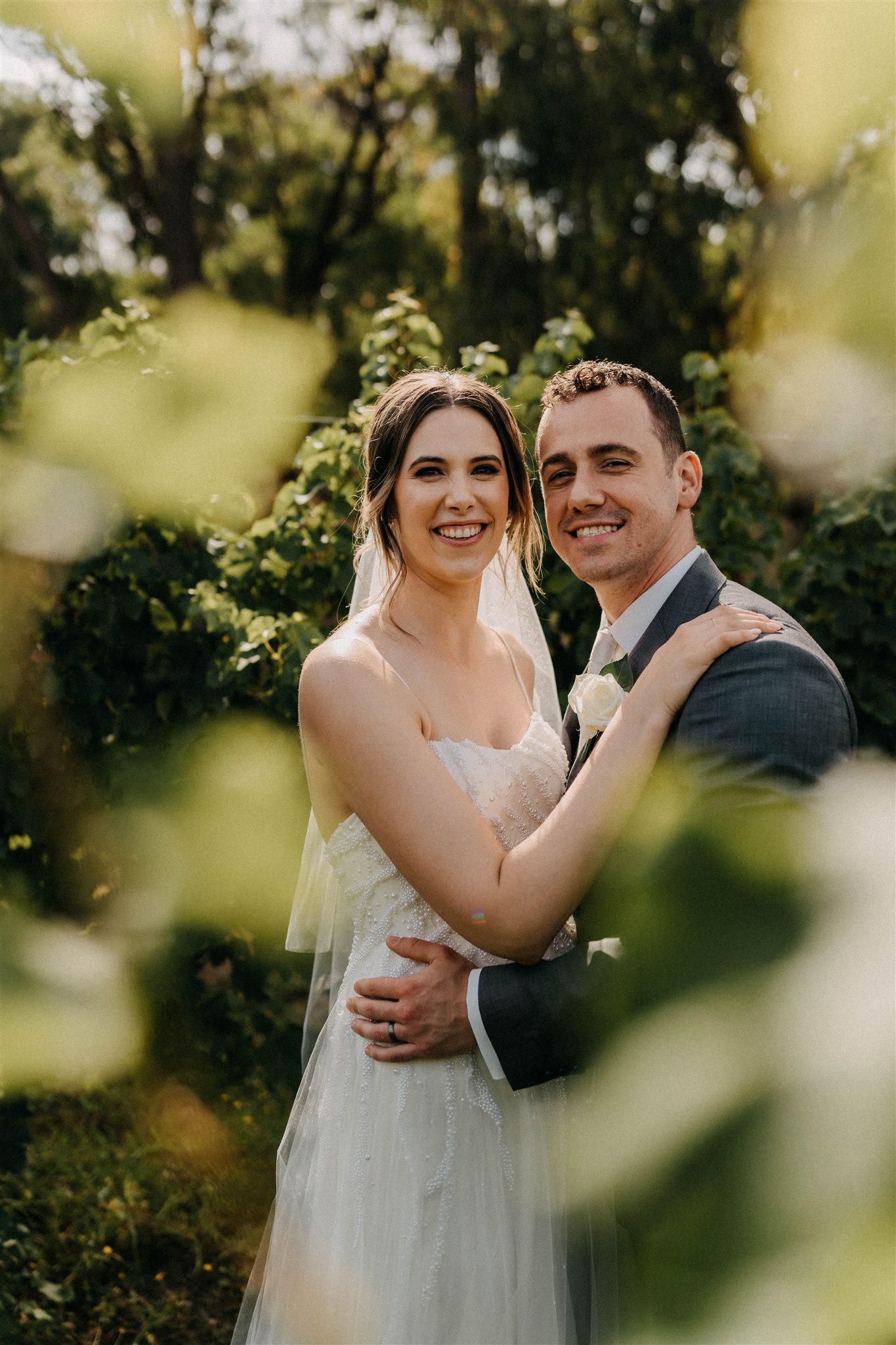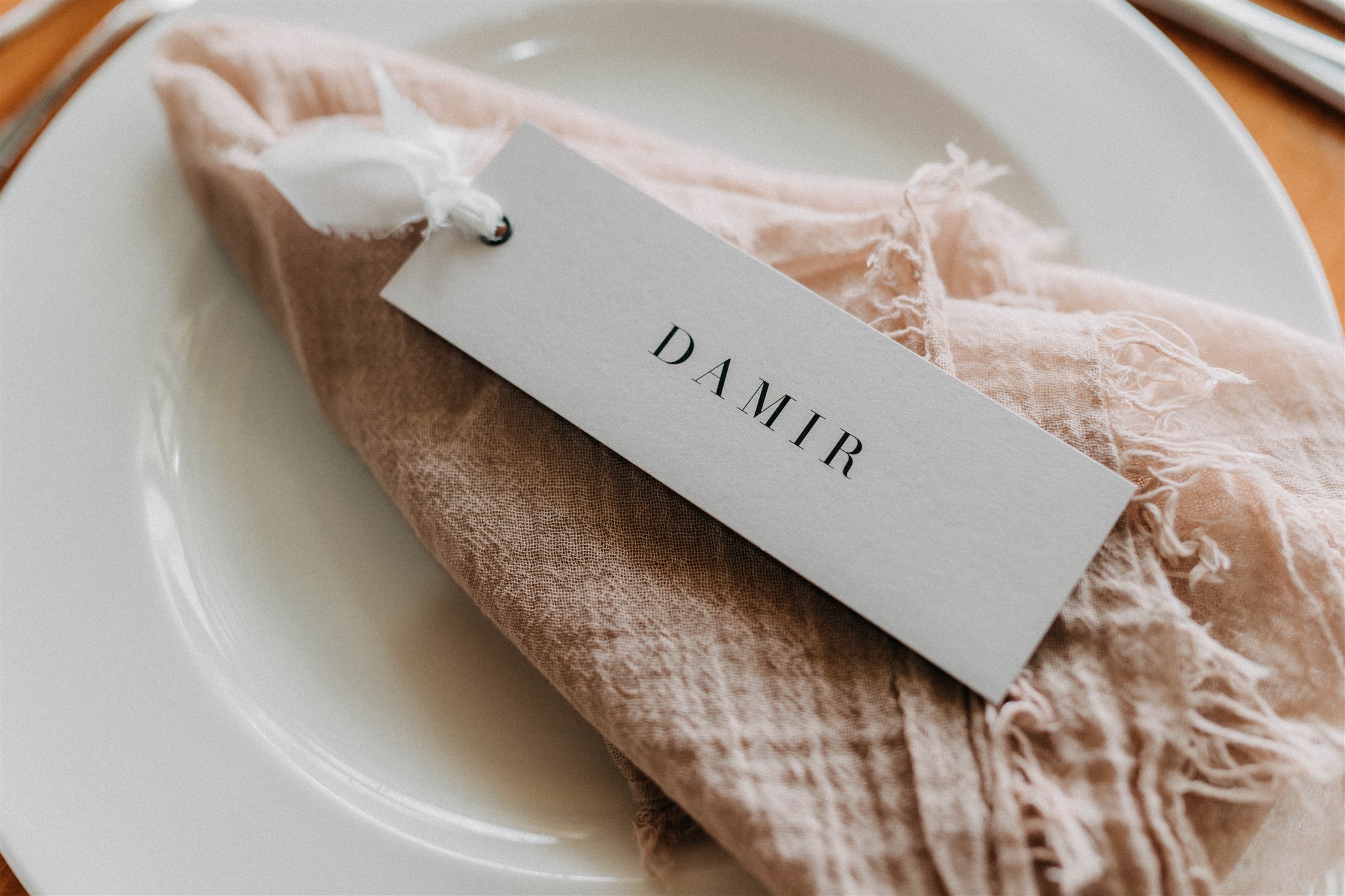 Whilst simplicity was important for Lauren and Damir's day, so was a beautiful tablescape! Confetti & Co was there on the day for styling services.
"We hired stunning French blush napkins for our table setting and Jaz helped coordinate the set up on the day to ensure everything was perfect. As our focus was to keep our wedding simple and priorities the atmosphere we still wanted to have our table set beautifully and create a memorable experience for our guests."
Lauren
CHECK OUT CLOTH & CONFETTI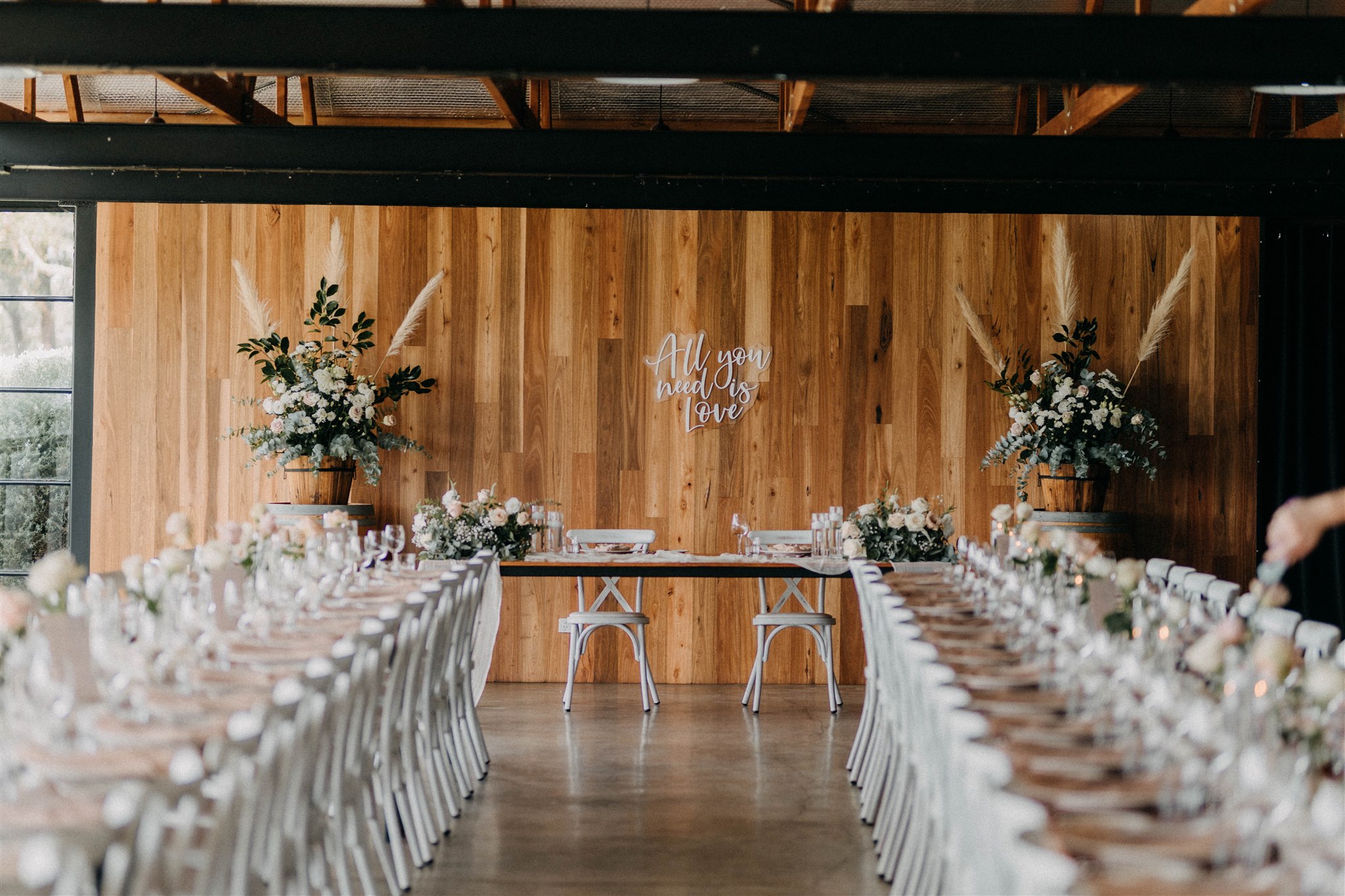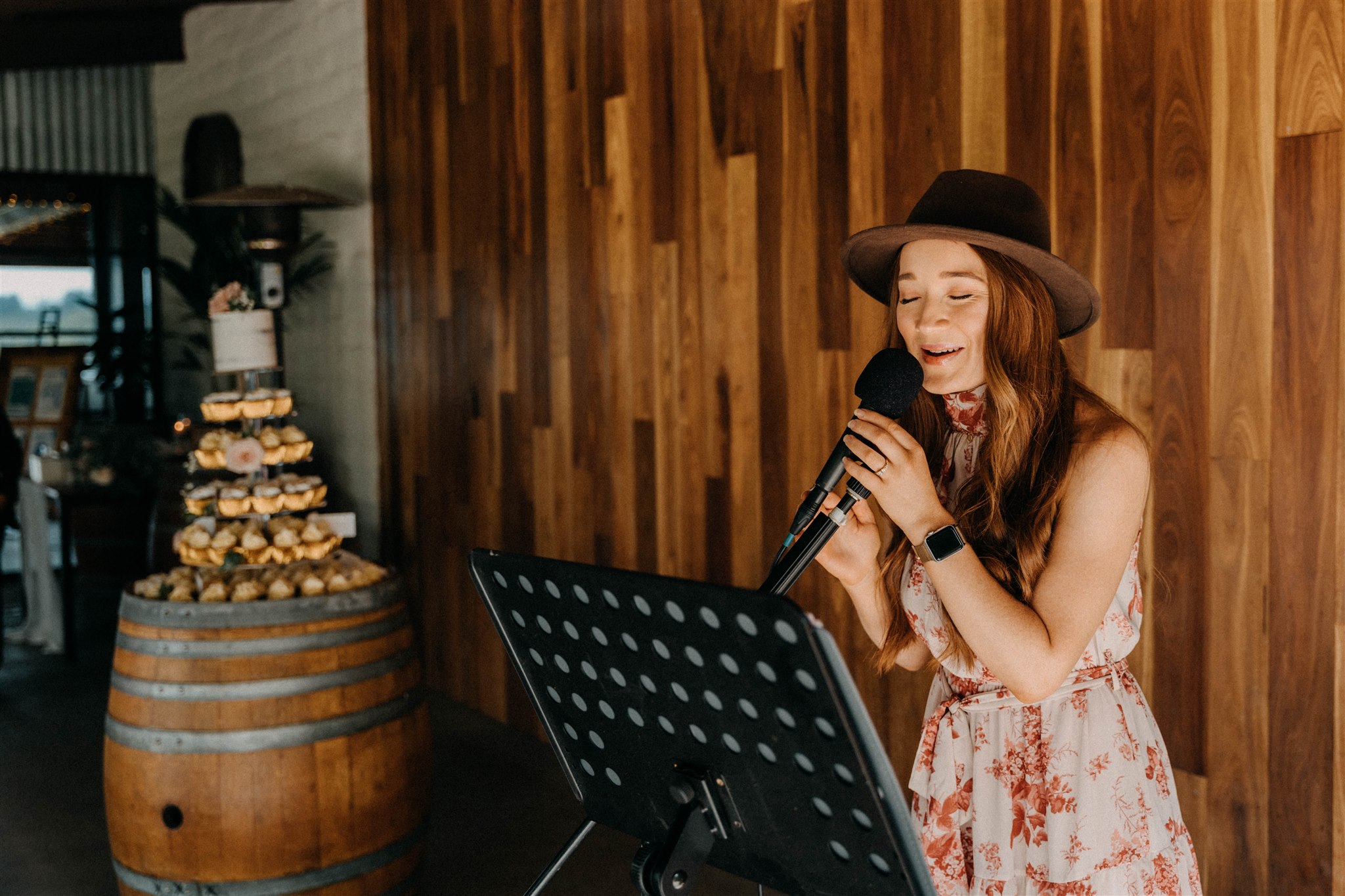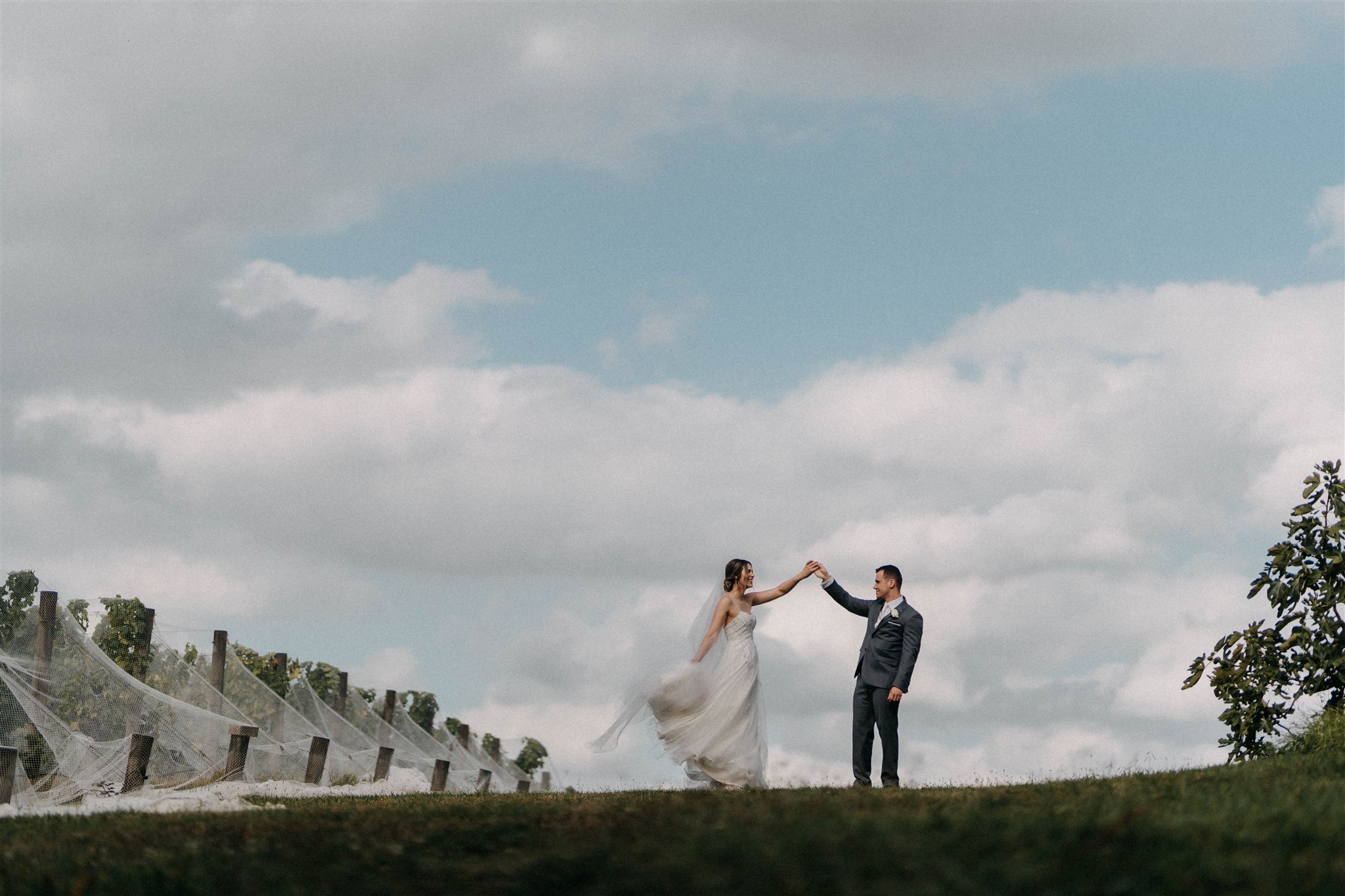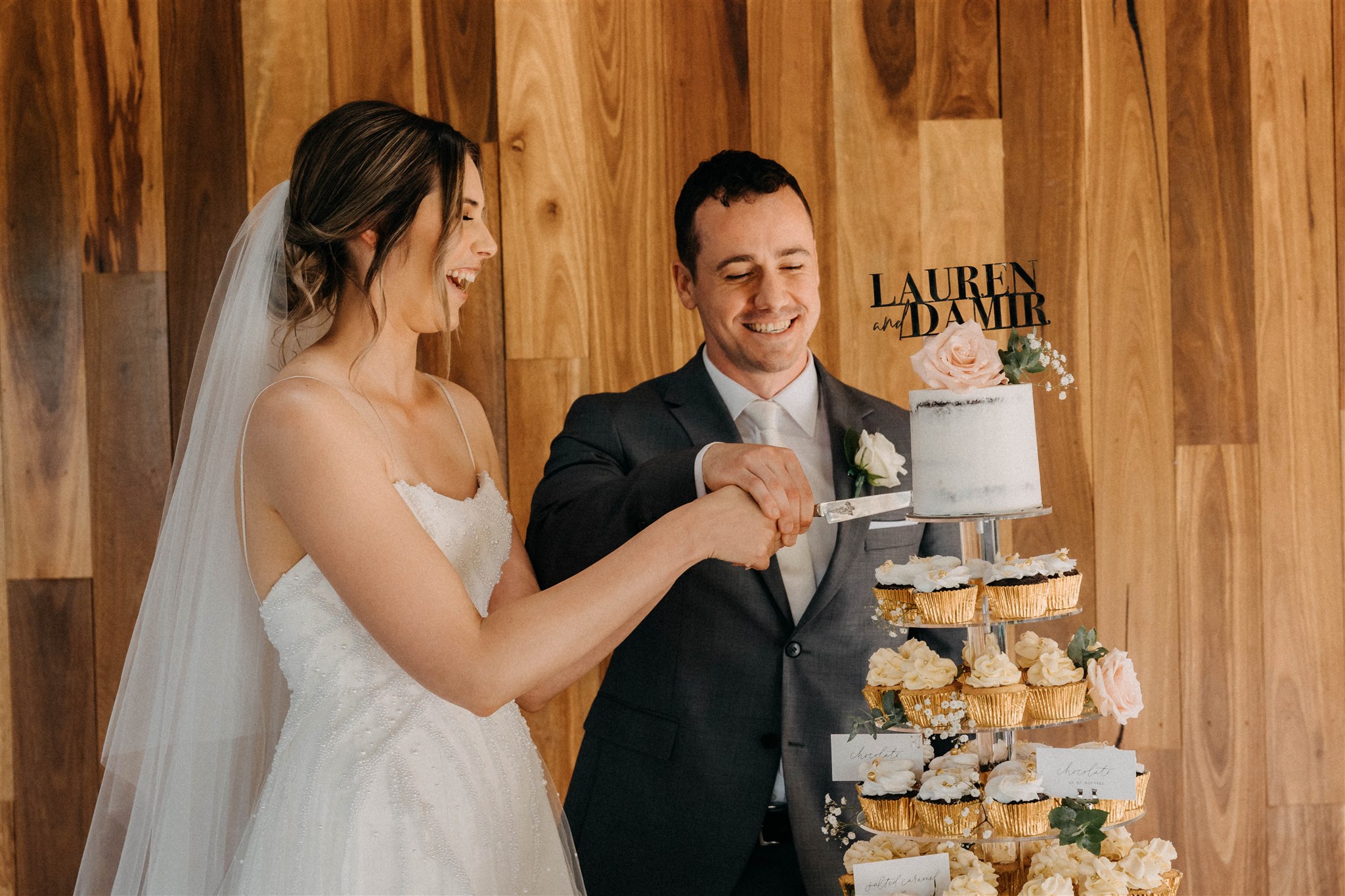 As a gluten- and dairy-free bride, Lauren sought out Mad About Cakes who specialise in dietary requirement wedding cakes.
"We had a naked 7-inch cake for the top to cut and then 100 cupcakes of different flavours – Ferrero Rocher, salted caramel, and chocolate. All the cakes were gluten-free and the chocolate cupcakes were vegan and nut-free. As soon as we tasted all these flavours, we booked them! Guests could take the leftover cupcakes home. Our acrylic cake topper was from Luxx co as well as our seating chart and welcome sign."
Lauren
CHECK OUT MAD ABOUT CAKES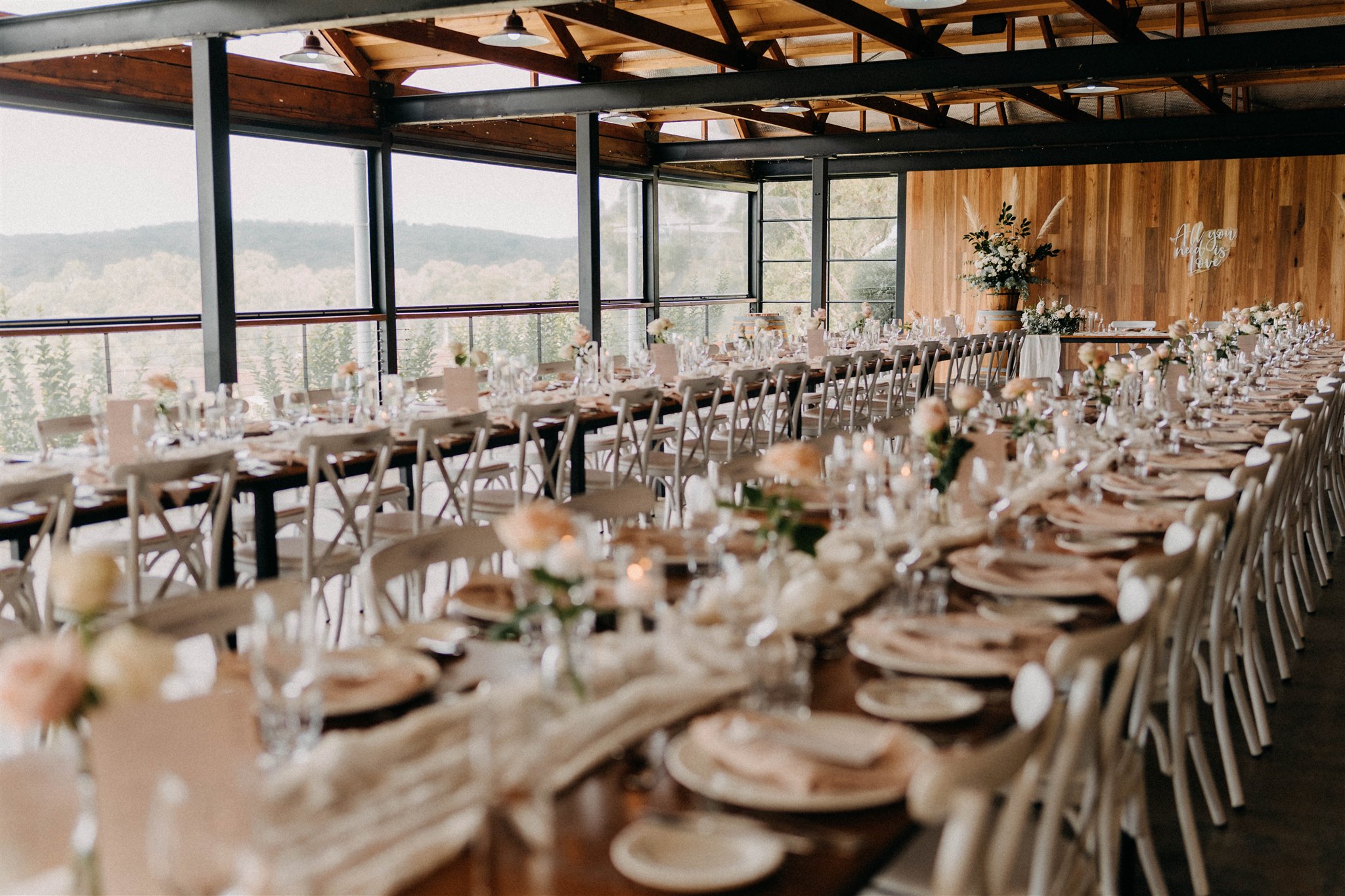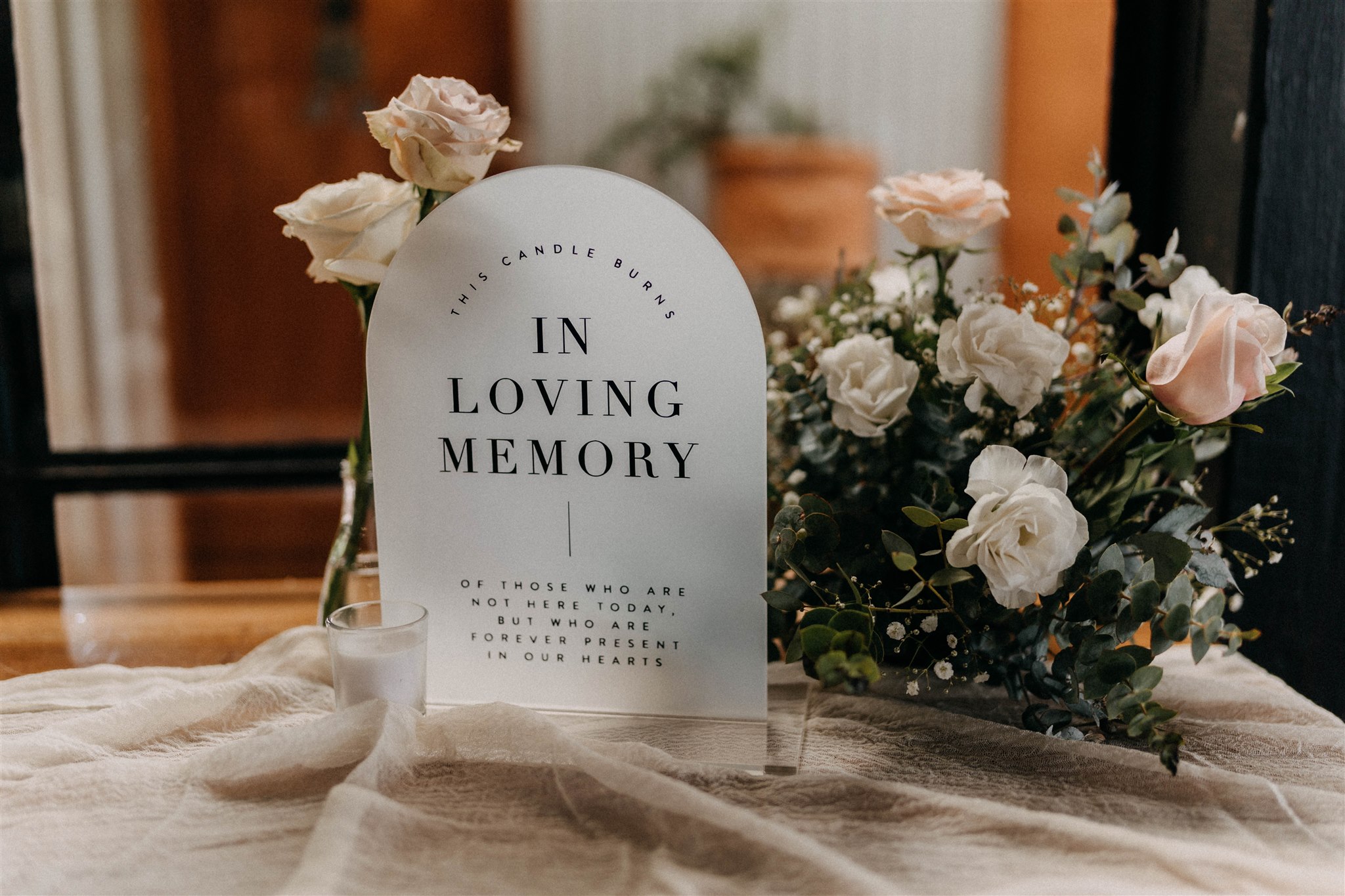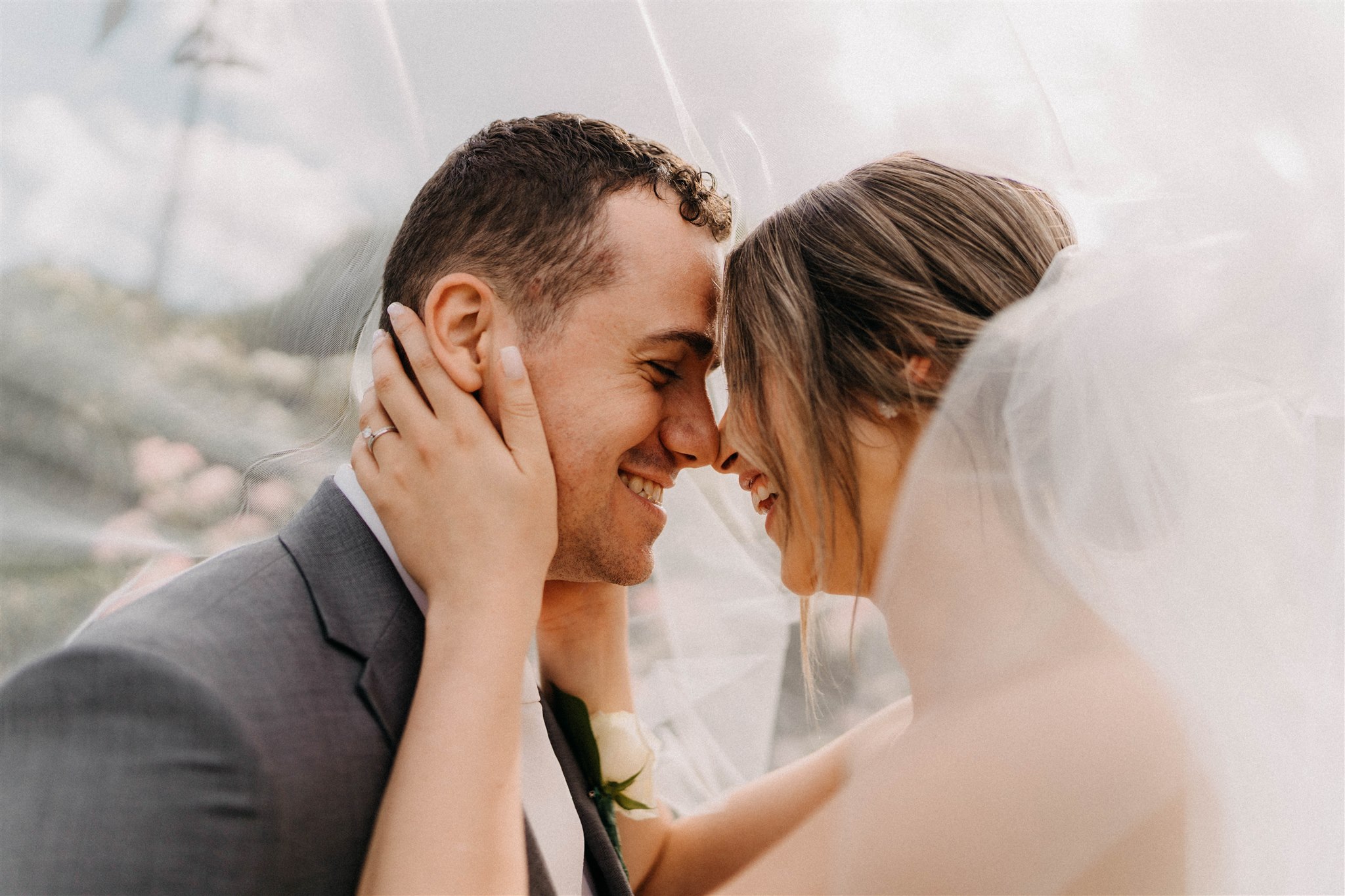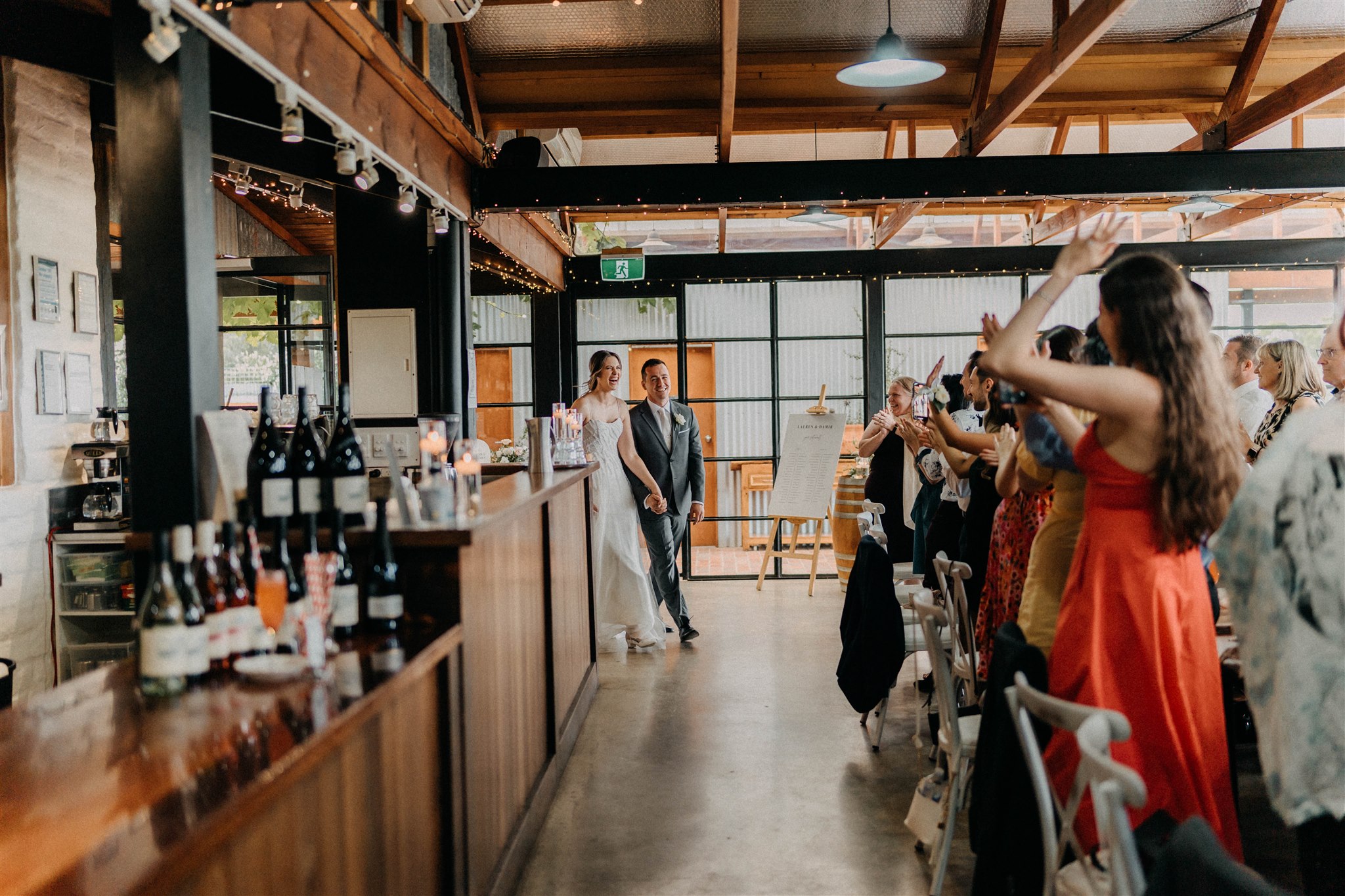 Following canapes and photos, the newlyweds were welcomed into Yarra Ranges Estate's restaurant reception space for dinner, drinks and dancing.
"Our venue had the most amazing food and drink package and they catered so well to the many dietary requirements of our guests. The estate is stunning and there were many great photo opportunities on site."
Lauren
CHECK OUT YARRA RANGES ESTATE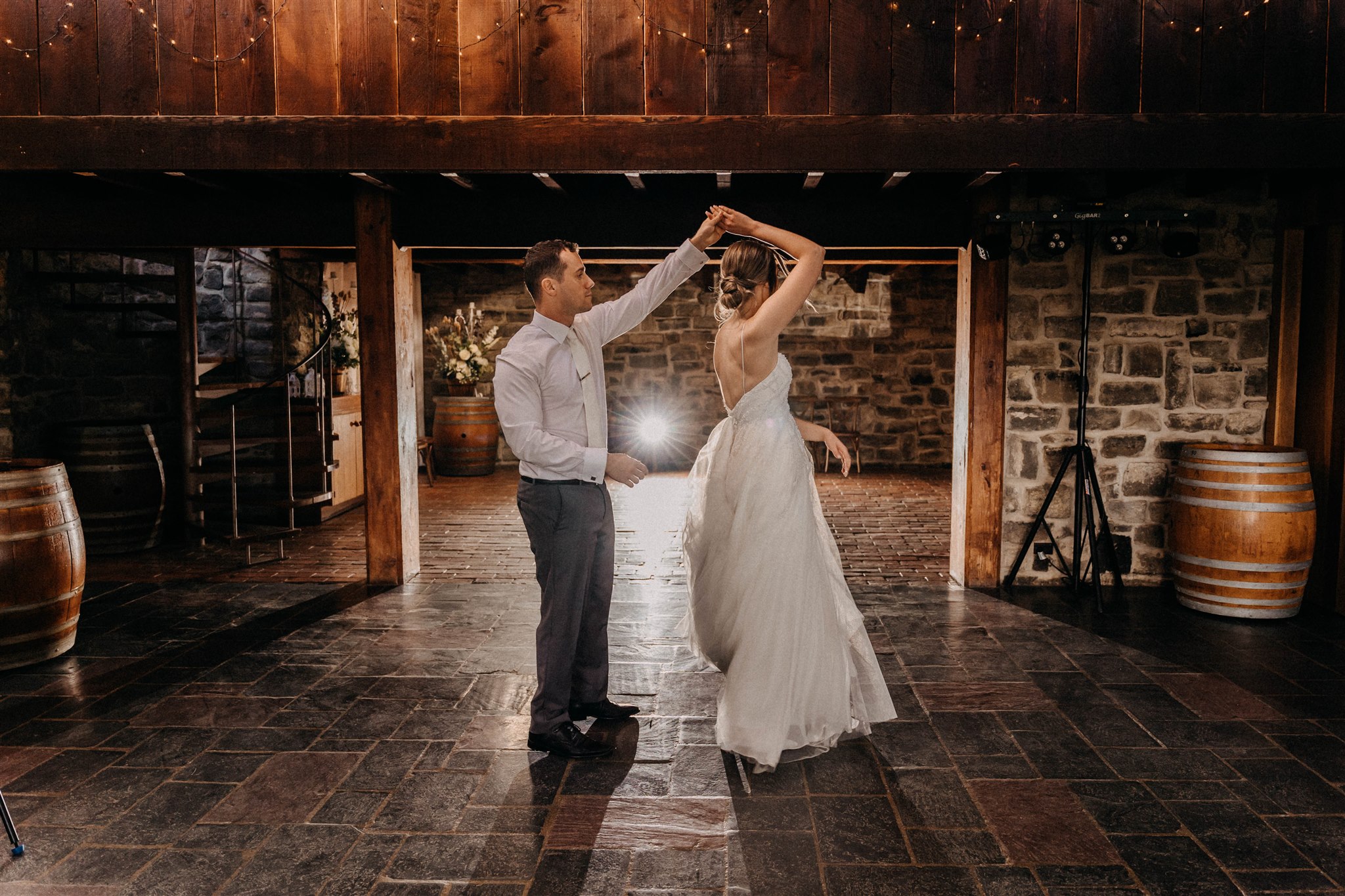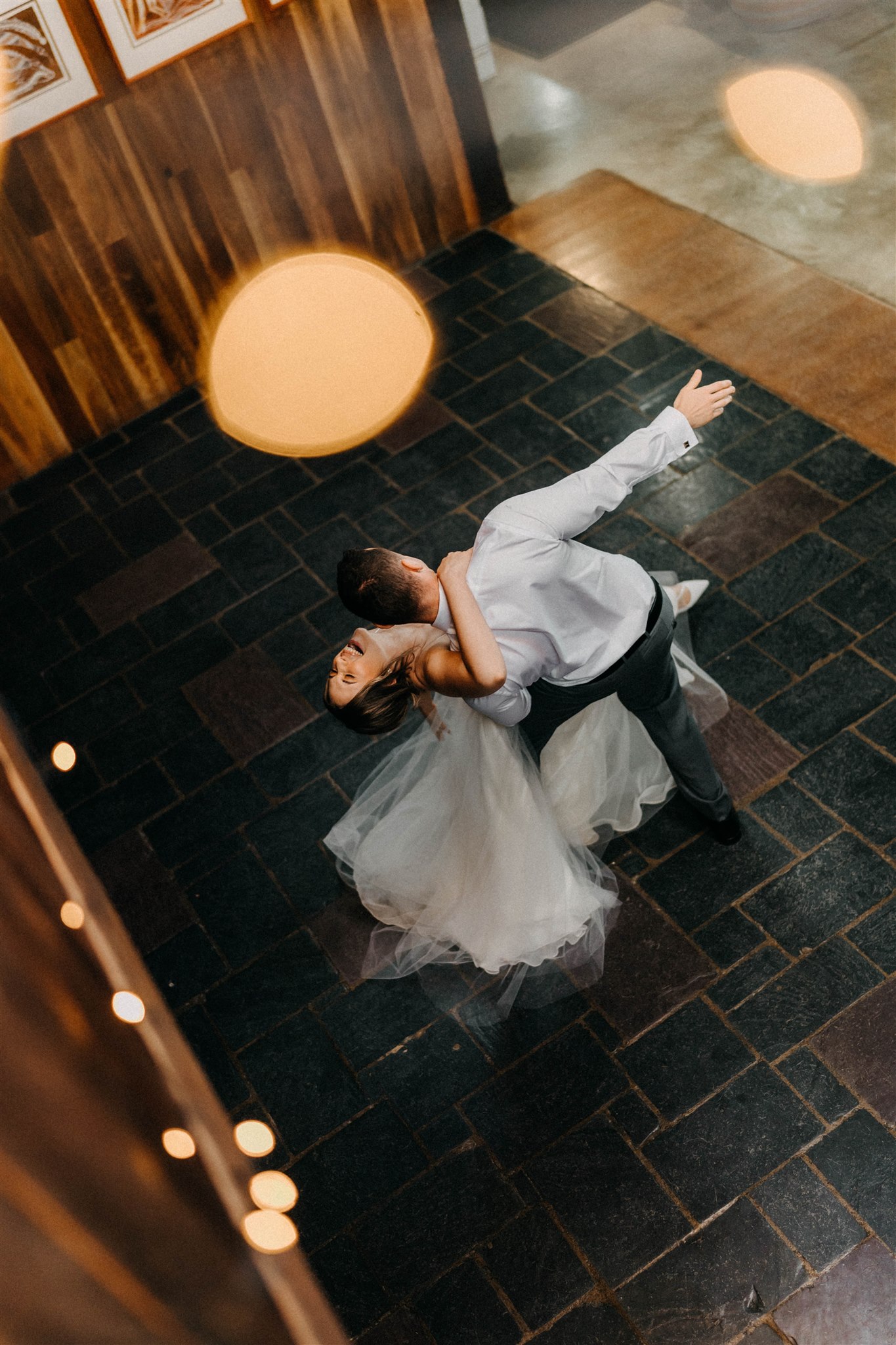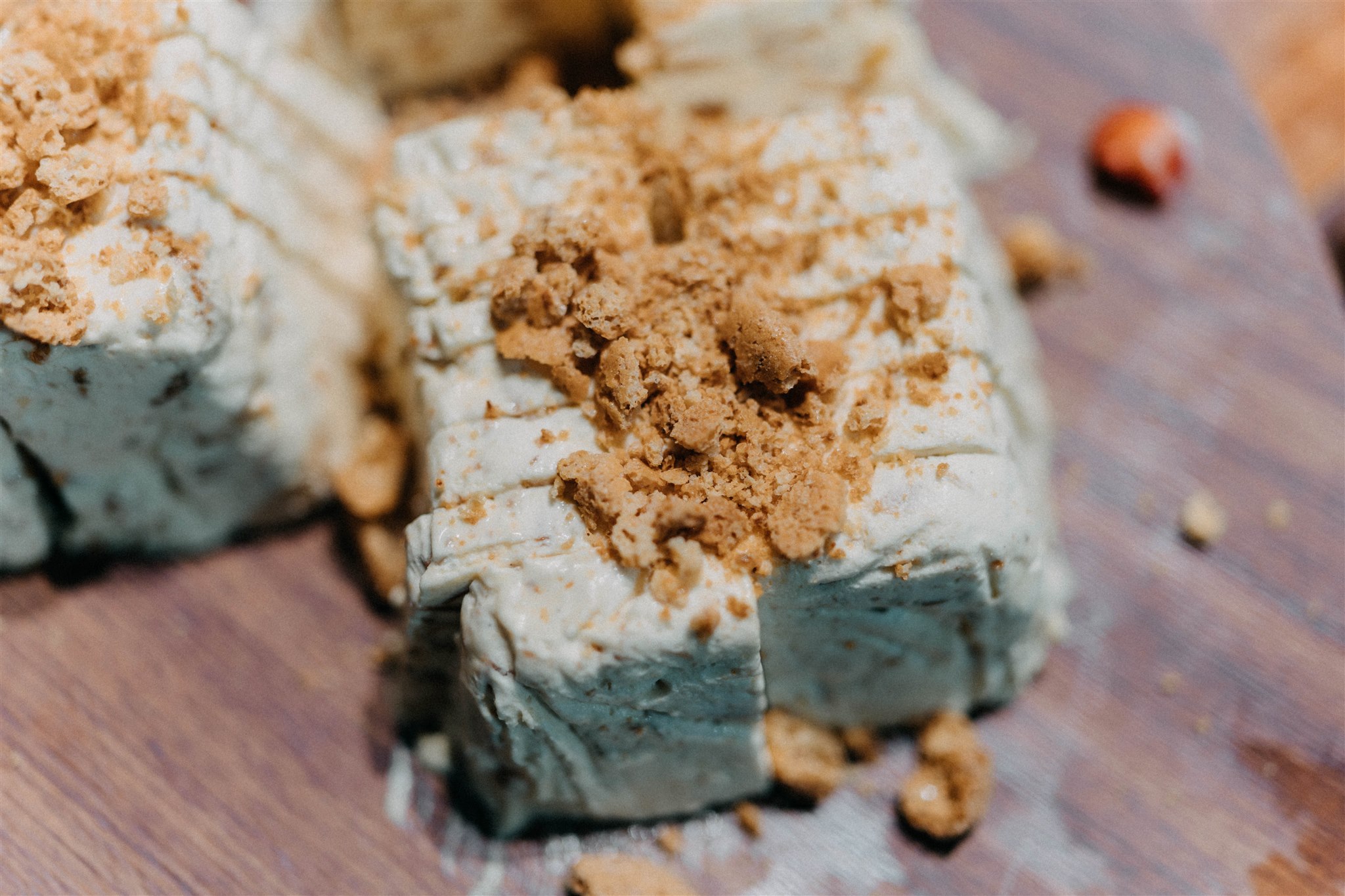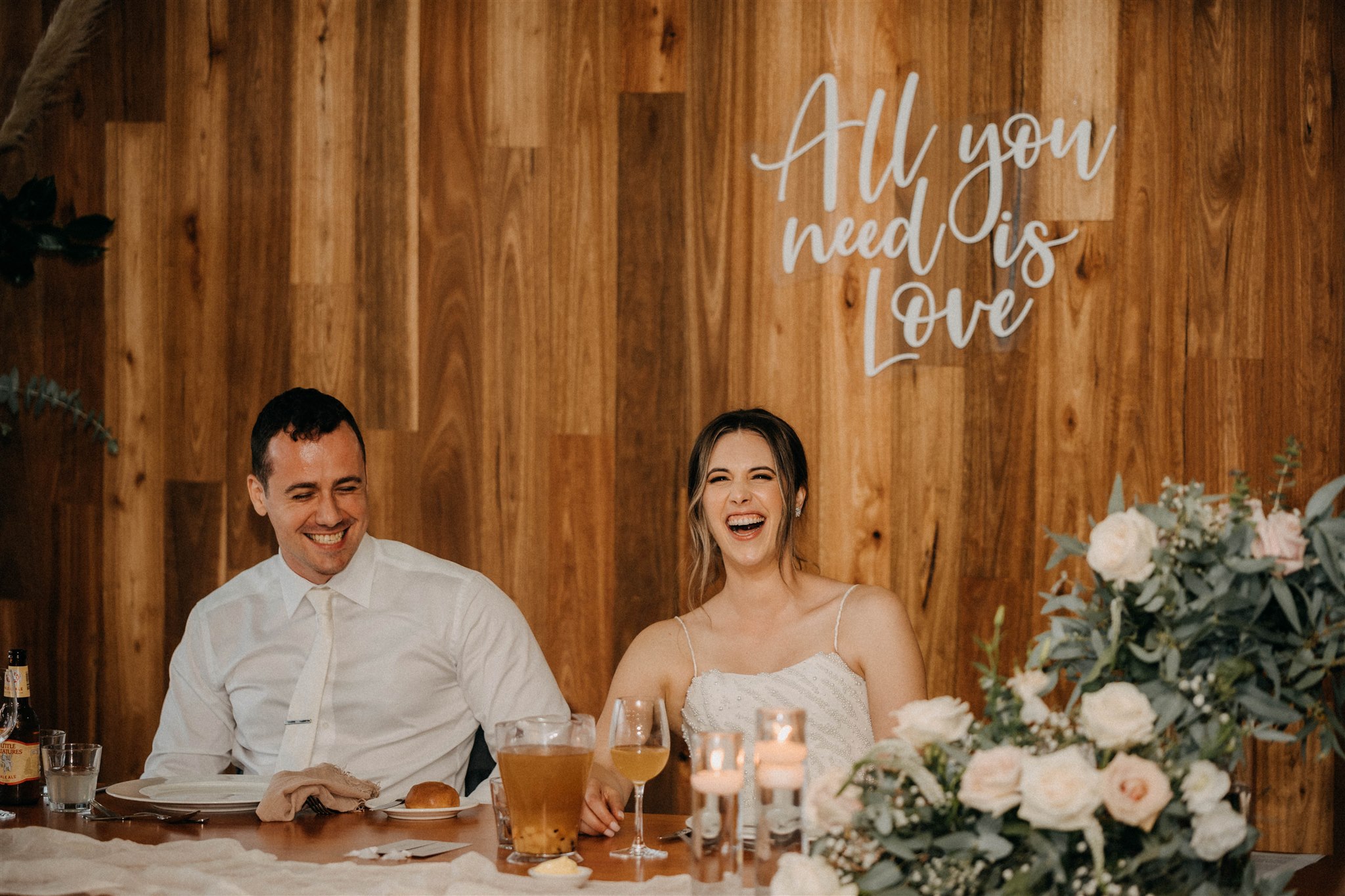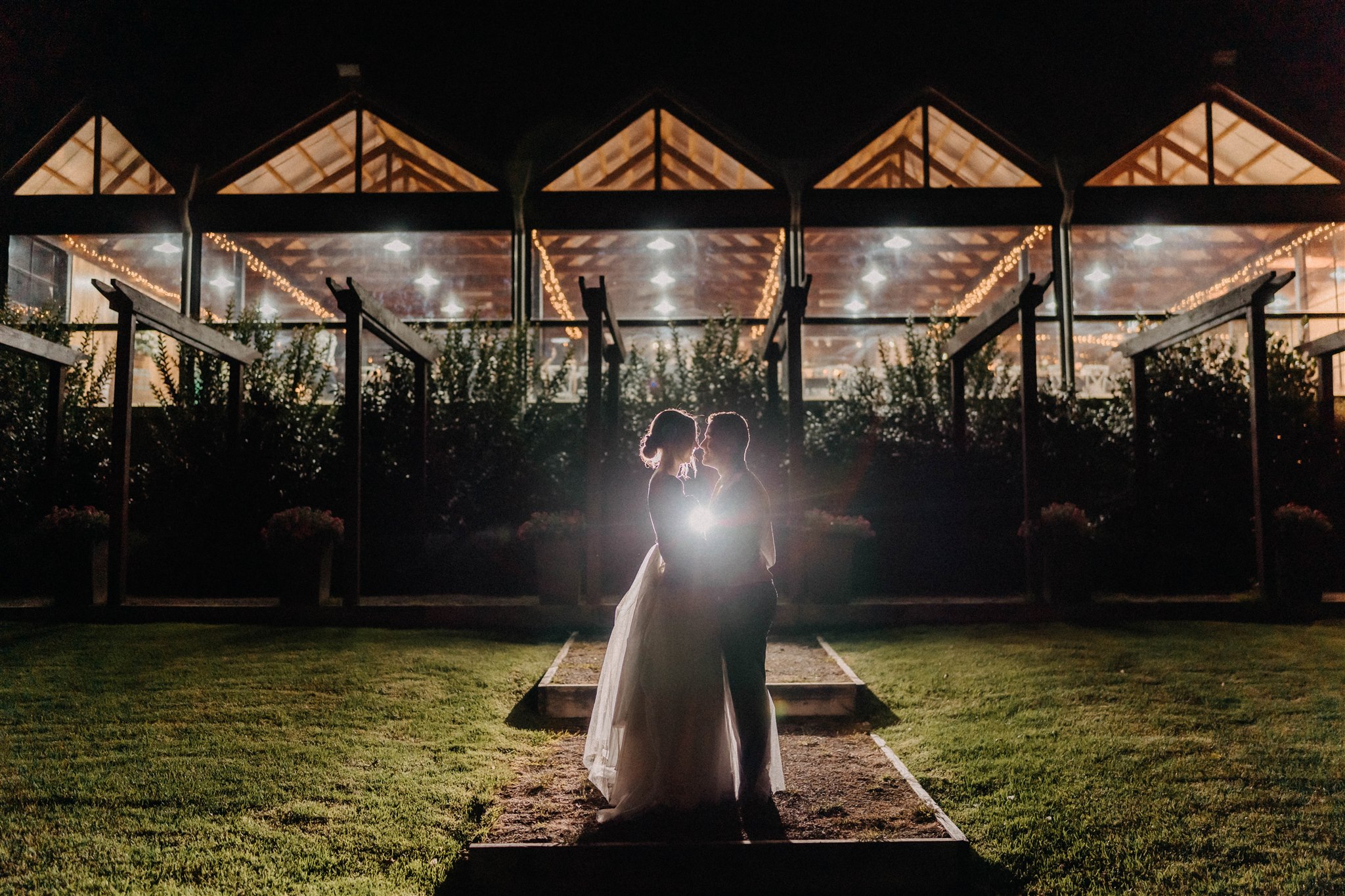 "Our photos and video captured our whole day and we just love them! They are real and candid and captured who we are as a couple."
Lauren