Forget garters and tiaras – at this Lyrebird Falls wedding in Victoria's Dandenong Ranges, Melbourne bride Grace chose the ultimate wedding accessory.
Umbrellas! Fifty white wedding umbrellas for a day that she describes simply with one word.
"Our wedding day was WET!" she explains of her Lyrebird Falls nuptials to partner Mike on April 24, 2021.
"We got married in the beautiful outdoor gazebo, with plans for the ceremony to finish just before the rain was supposed to start. Because the Dandenong Ranges roads can be a bit tricky, our limo driver had to take a longer route so we were running a little behind. Unfortunately, this meant the last part of our ceremony was caught in the rain – but this made for a memorable day! Lucky we were prepared and had just over 50 umbrellas for our guests."
As well as a supplier dream team that included 5-star vendors such as Baker Boys Band, Magical Makeovers, T-One Image and OTAA Neckties & Accessories, Grace and Mike chose Lyrebird Falls for its romantic scenery, intimate size, and rave reviews they'd read online that helped them book with confidence.
The lush outdoor ceremony before 80 guests in the venue's charming white gazebo quickly moved indoors where roaming canapes were served from the all-inclusive package, followed by stand-up entrees, a sit-down dinner and finally, shared dessert platters.
Food was a big thing for us, so we started cocktail food early to make sure no one got hungry. We also had roaming entrees to give our guests time to mingle before we used the dining room for main course, speeches, and the all important dancefloor.

We love the Dandenong Ranges, and wanted somewhere lush and green that also had beautiful autumn colours. Lyrebird Falls was the one as soon as we walked in – we both knew. It was the perfect size so our wedding could still feel intimate, and we loved that everything was onsite.
Grace & Mike
VISIT LYREBIRD FALLS
---
This classic garden wedding at Lyrebird Falls was captured beautifully by T-One Image.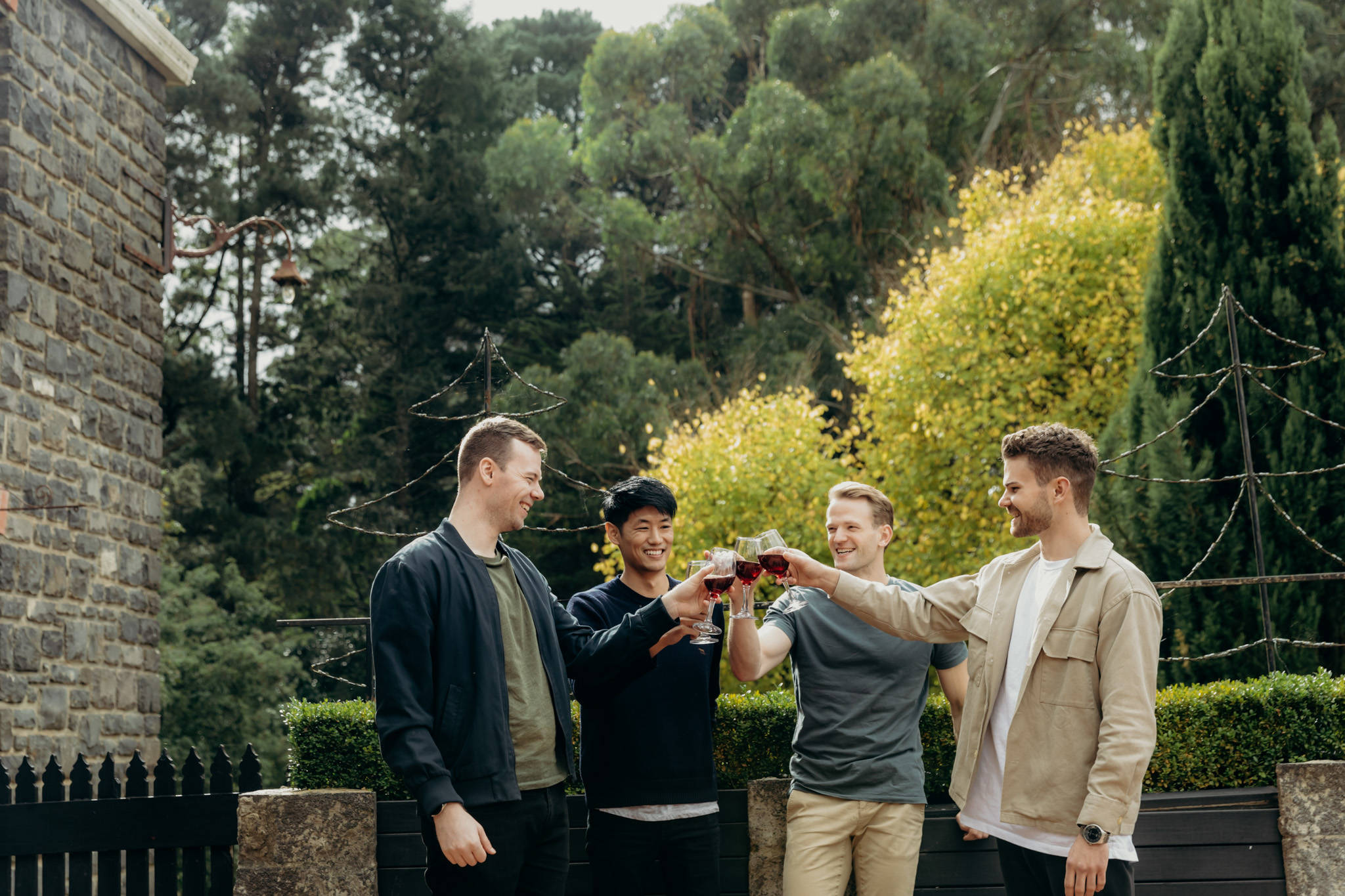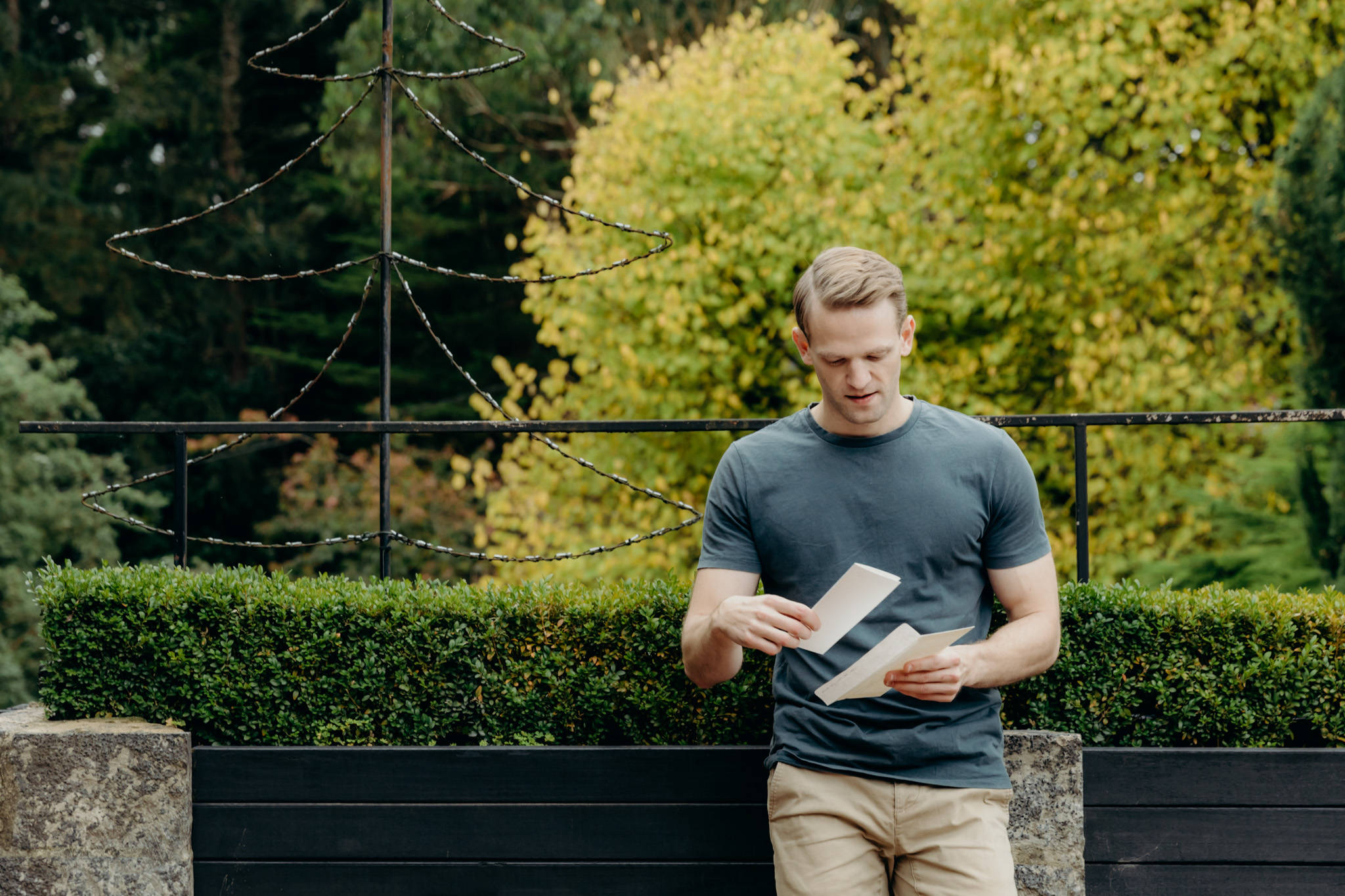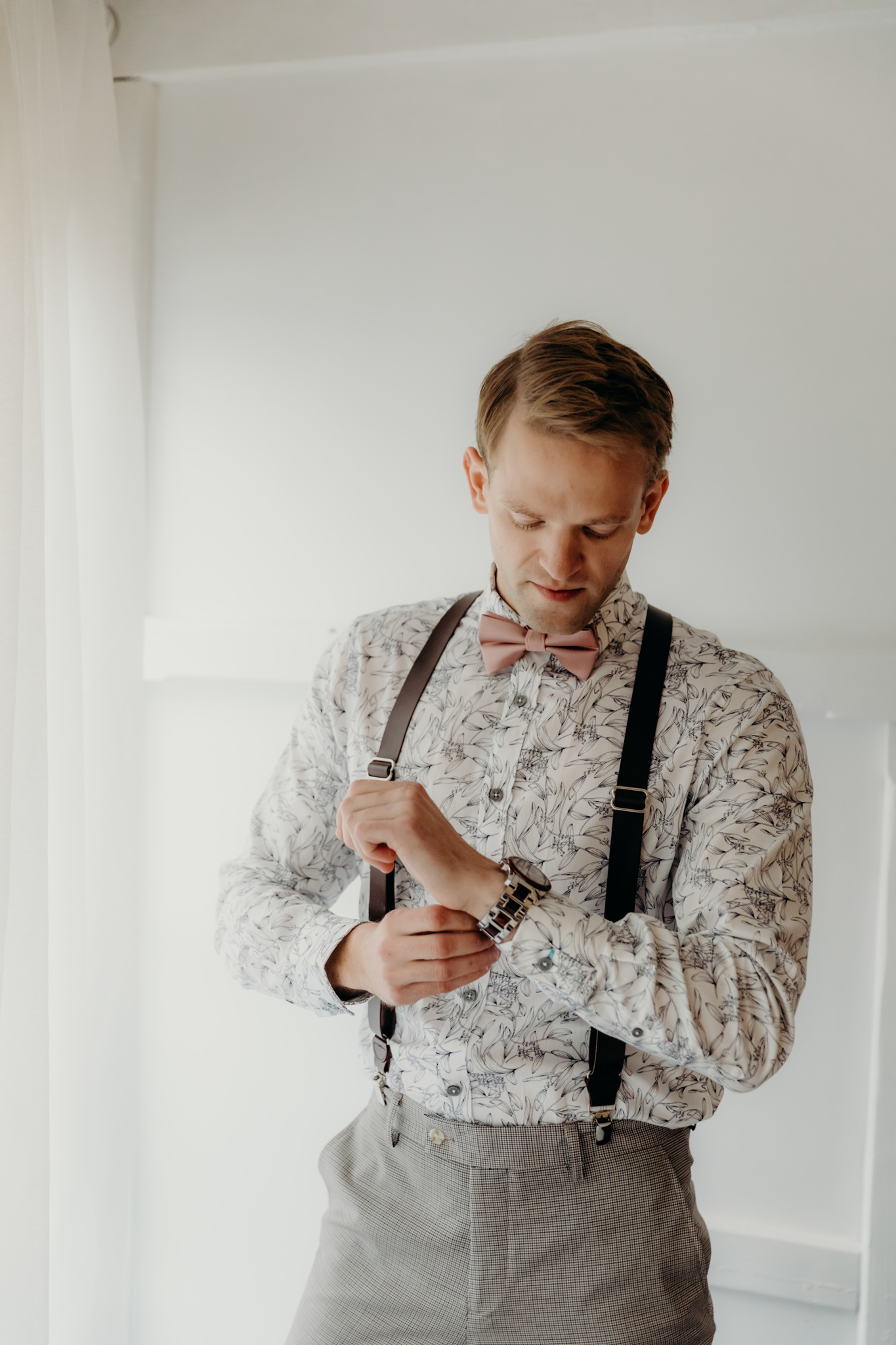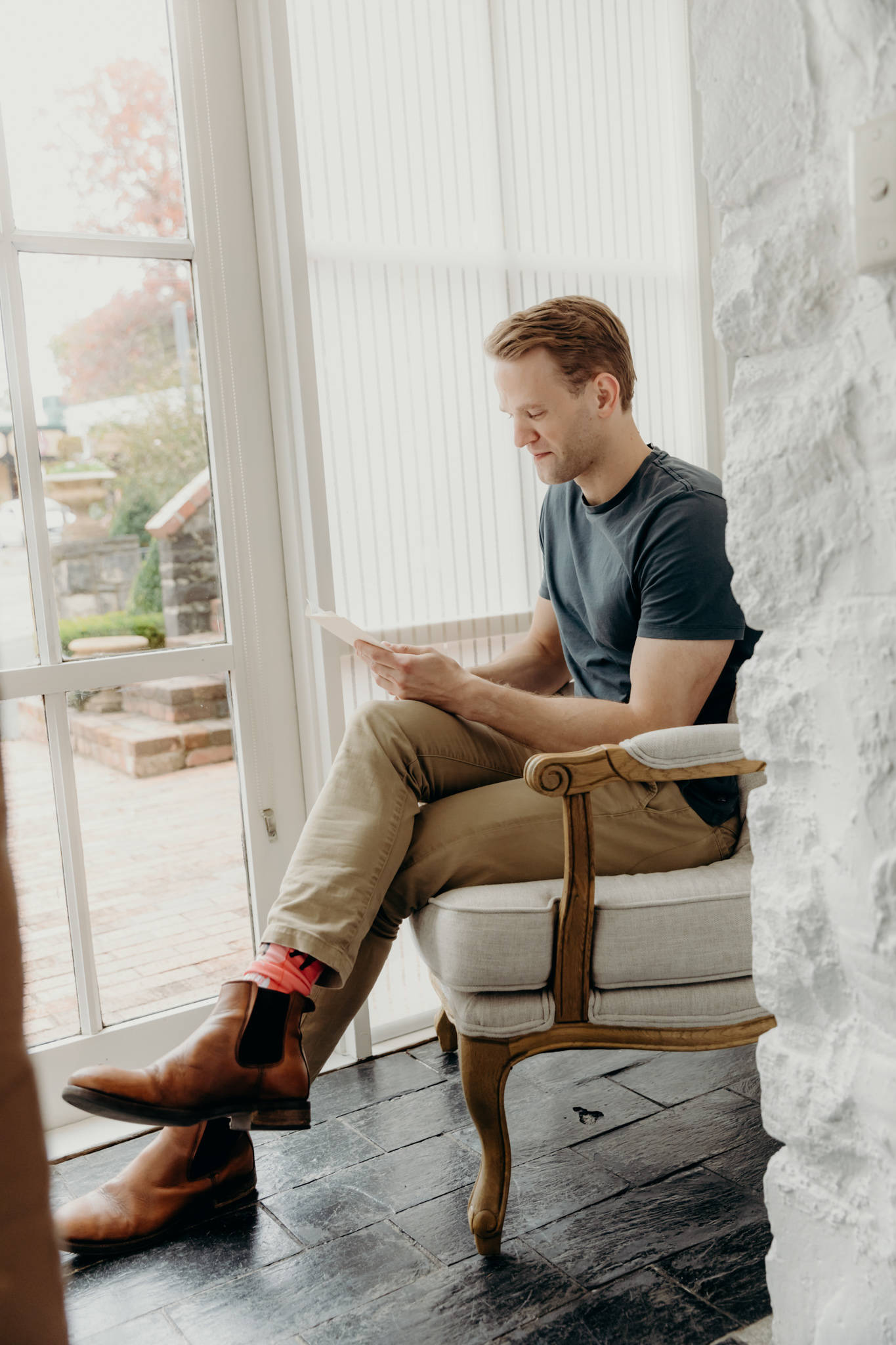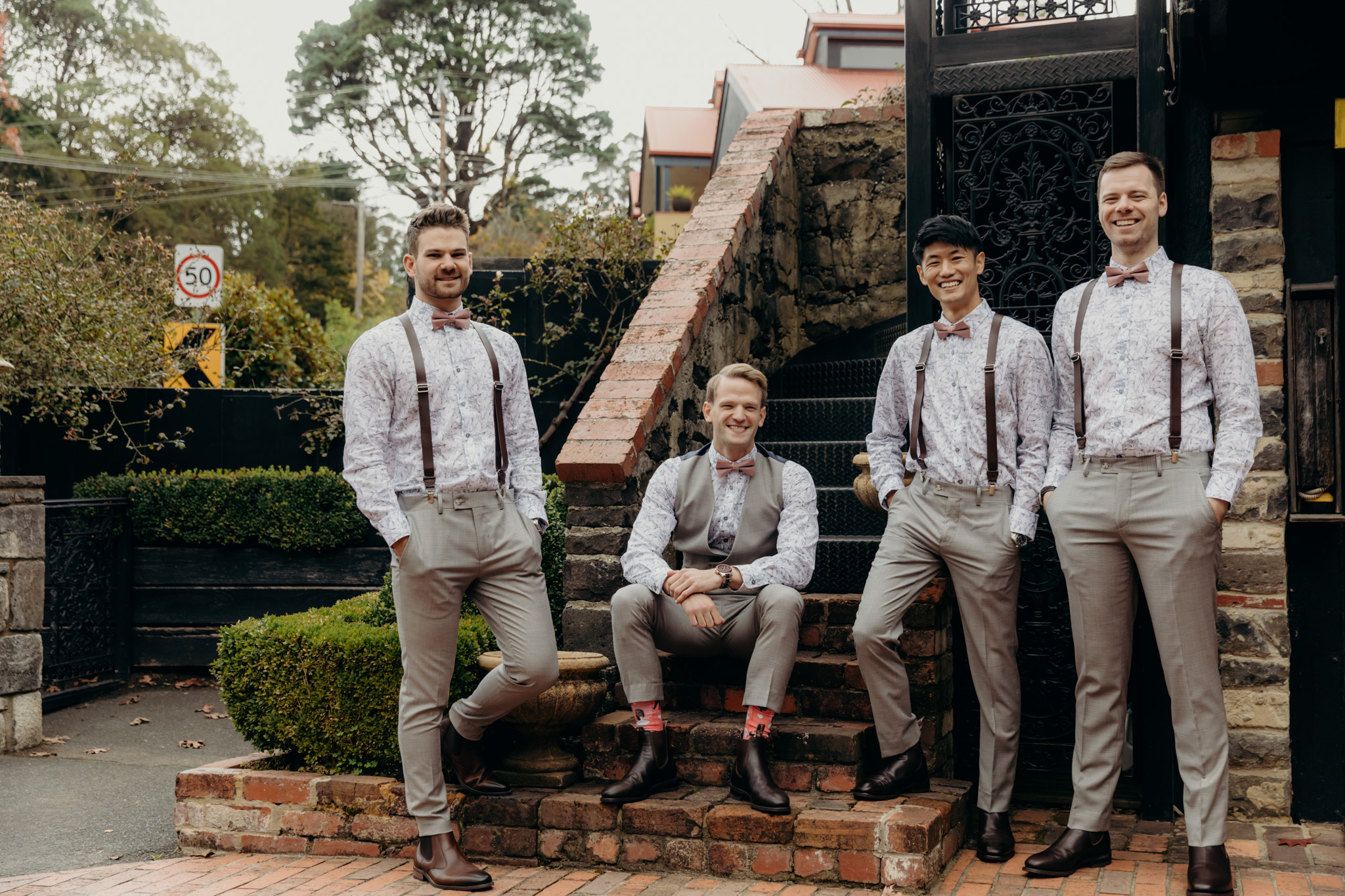 "Finding a suit for Michael was harder than finding my dress!"
He wanted something classy and with a vest, as he's not a jacket person. He also wanted something a bit different (not a standard navy or black). We eventually stumbled upon Uberstone, carried by David Jones, and went with the micro-houndstooth pants for Mike and his groomsmen, and vest for Mike. We completed the look with leather suspenders, and dusty bowties from OTAA.
Grace
CHECK OUT OTAA NECKTIES & ACCESSORIES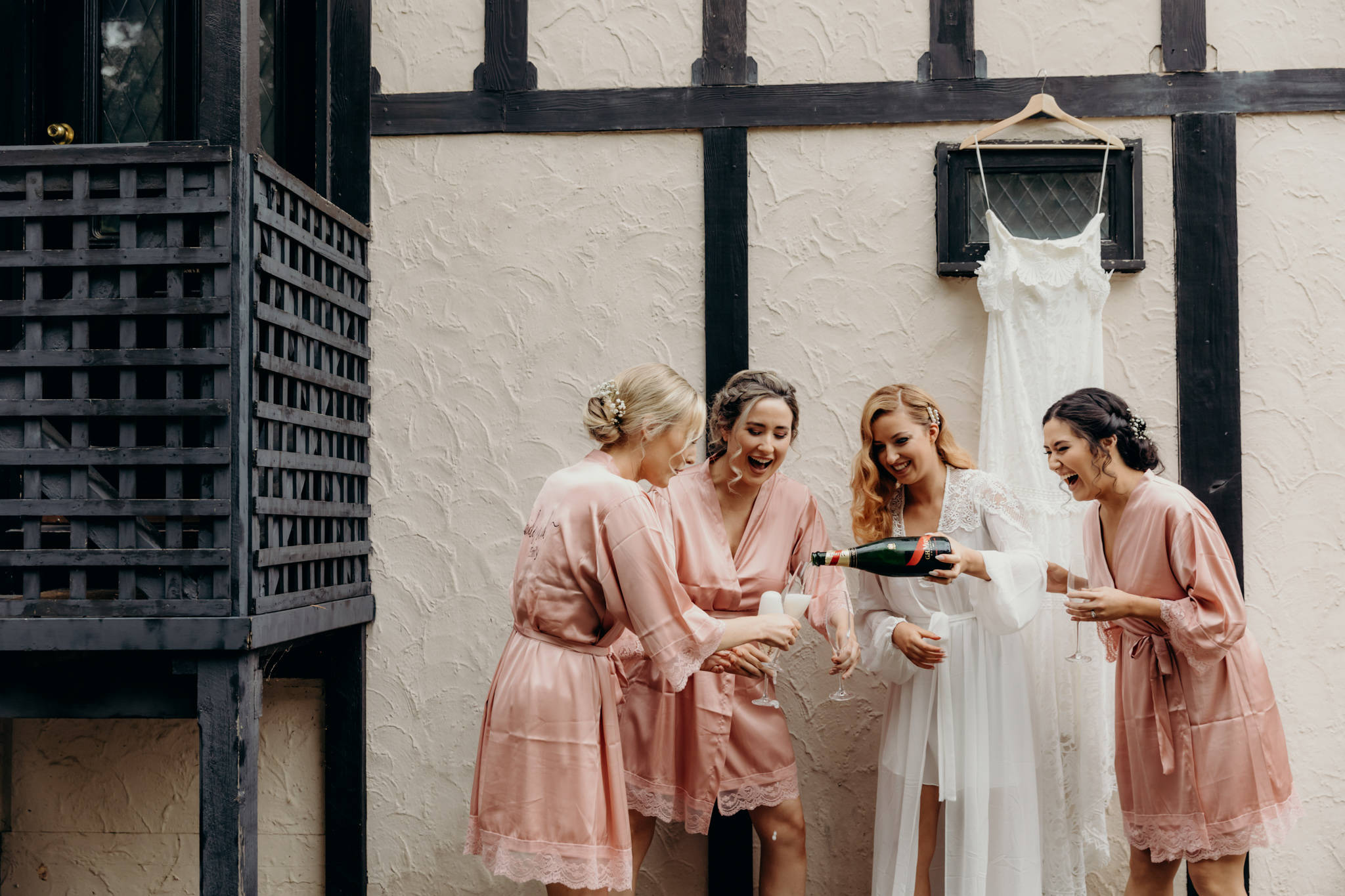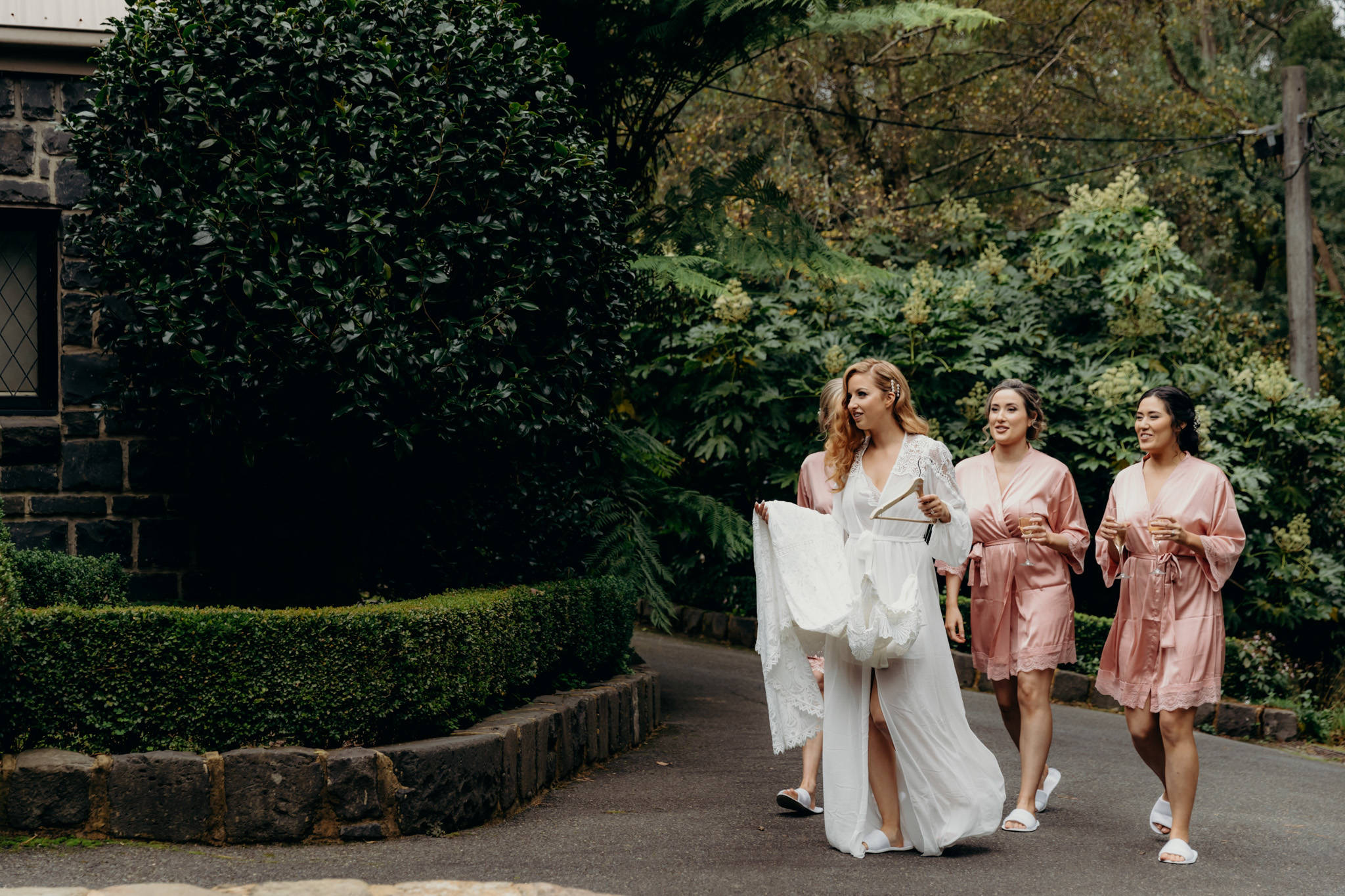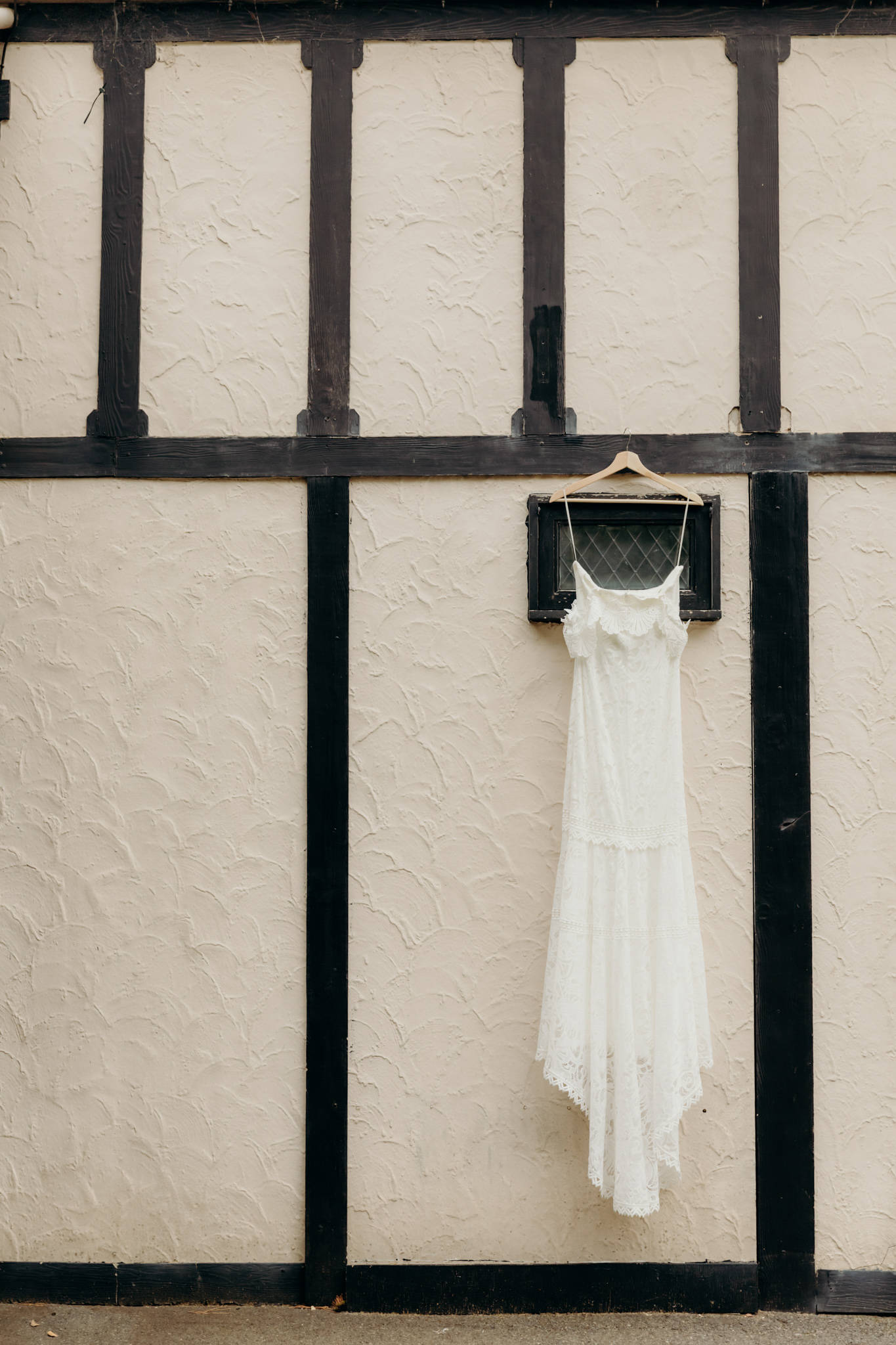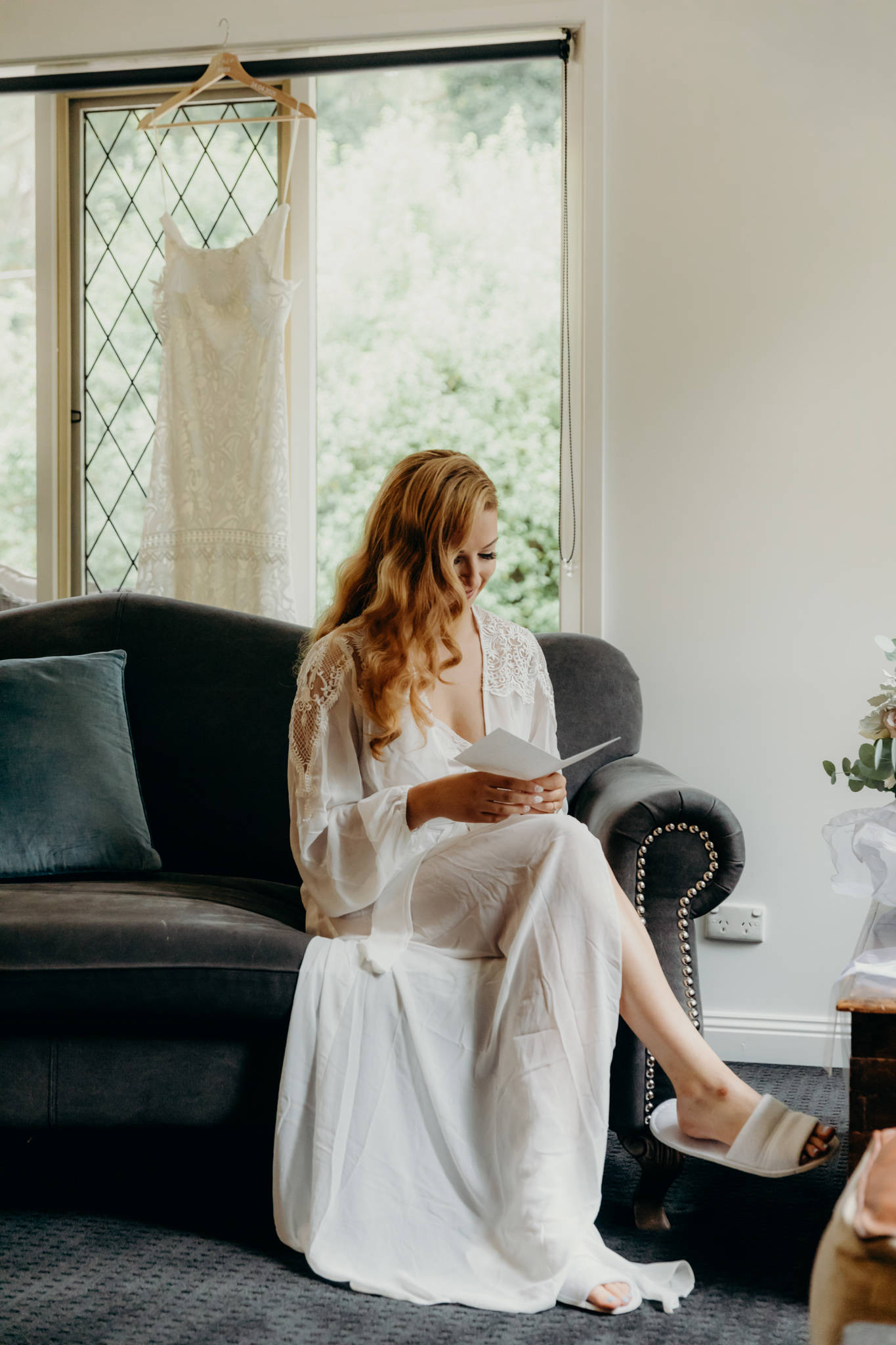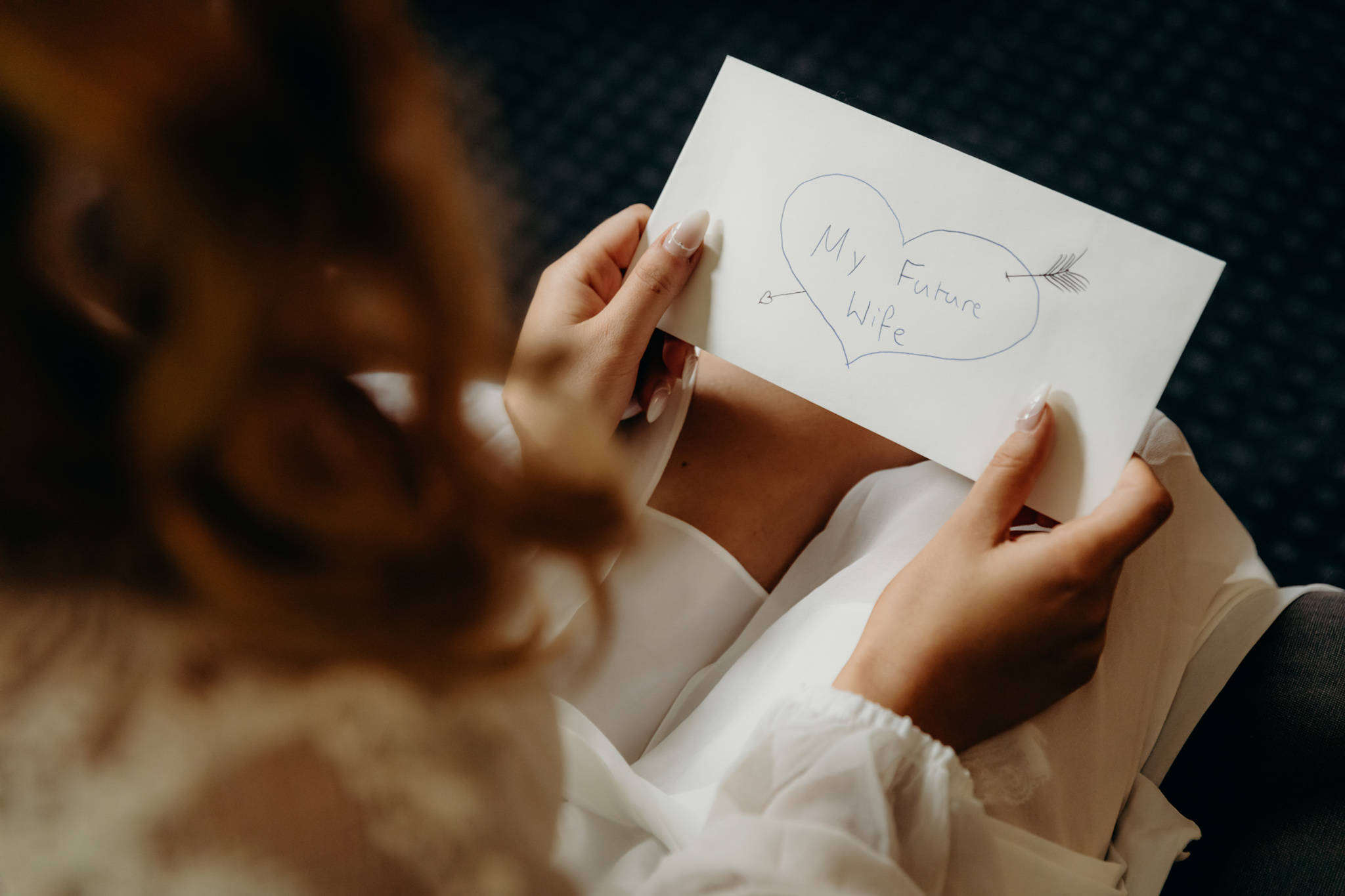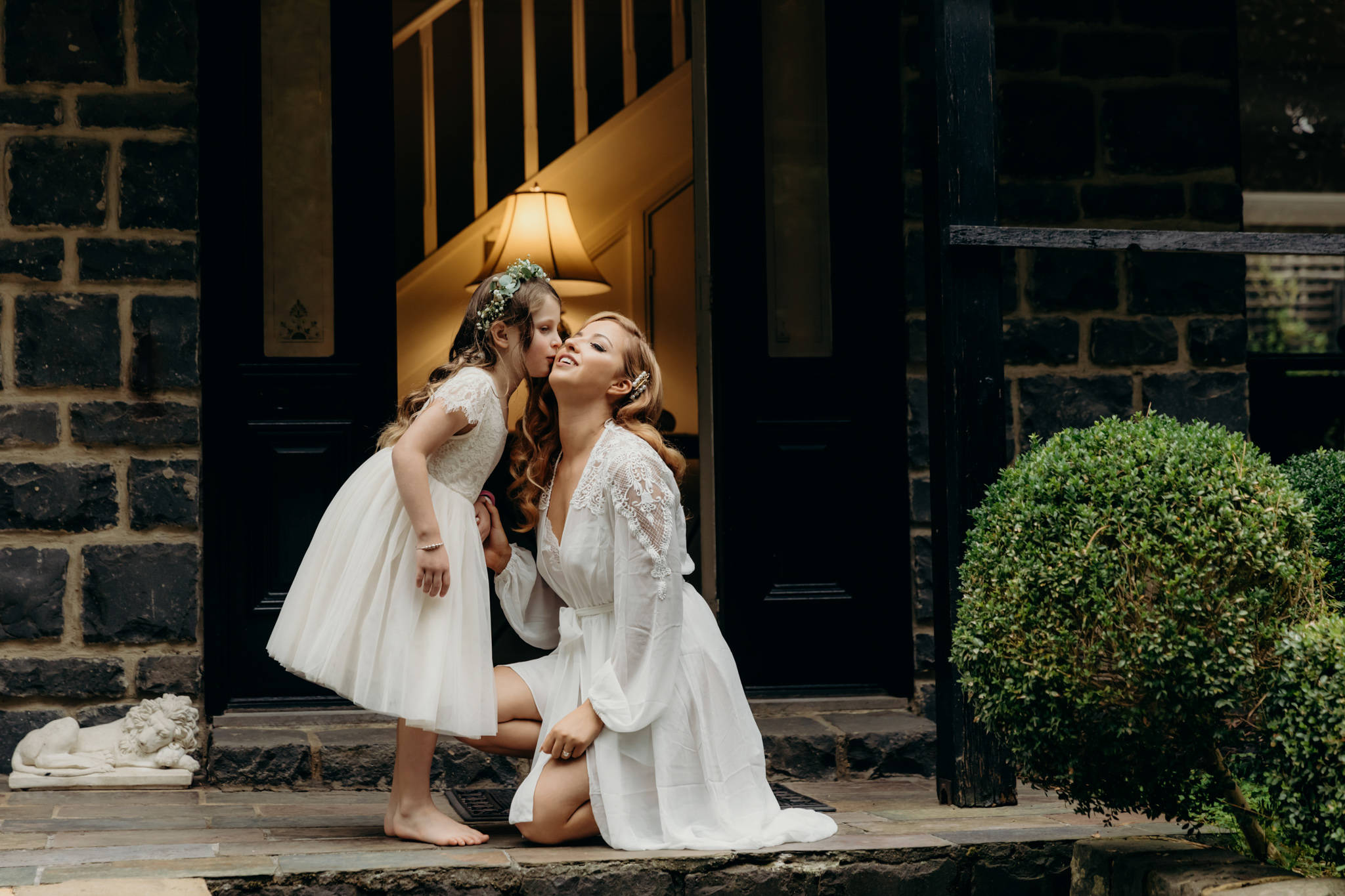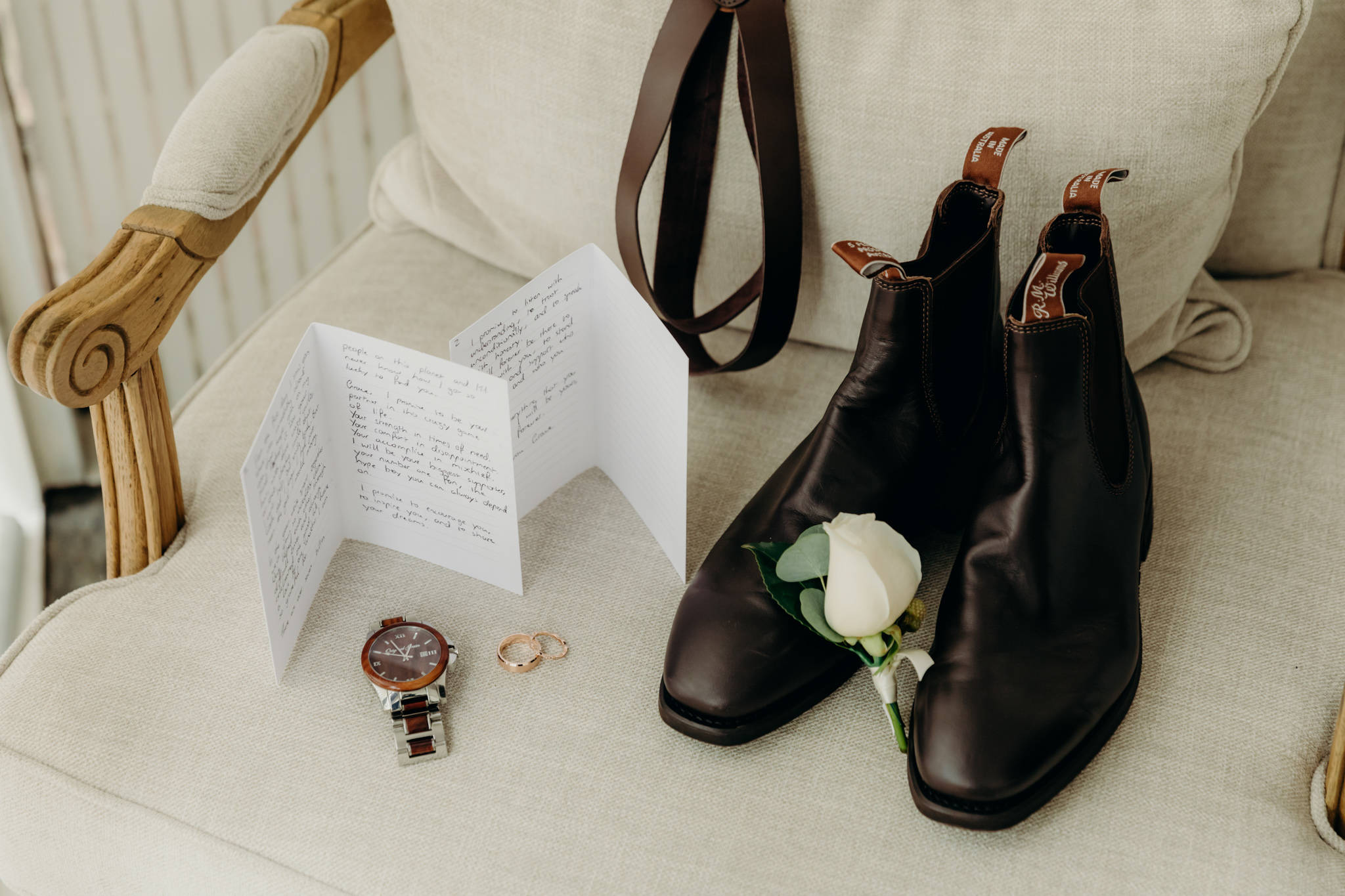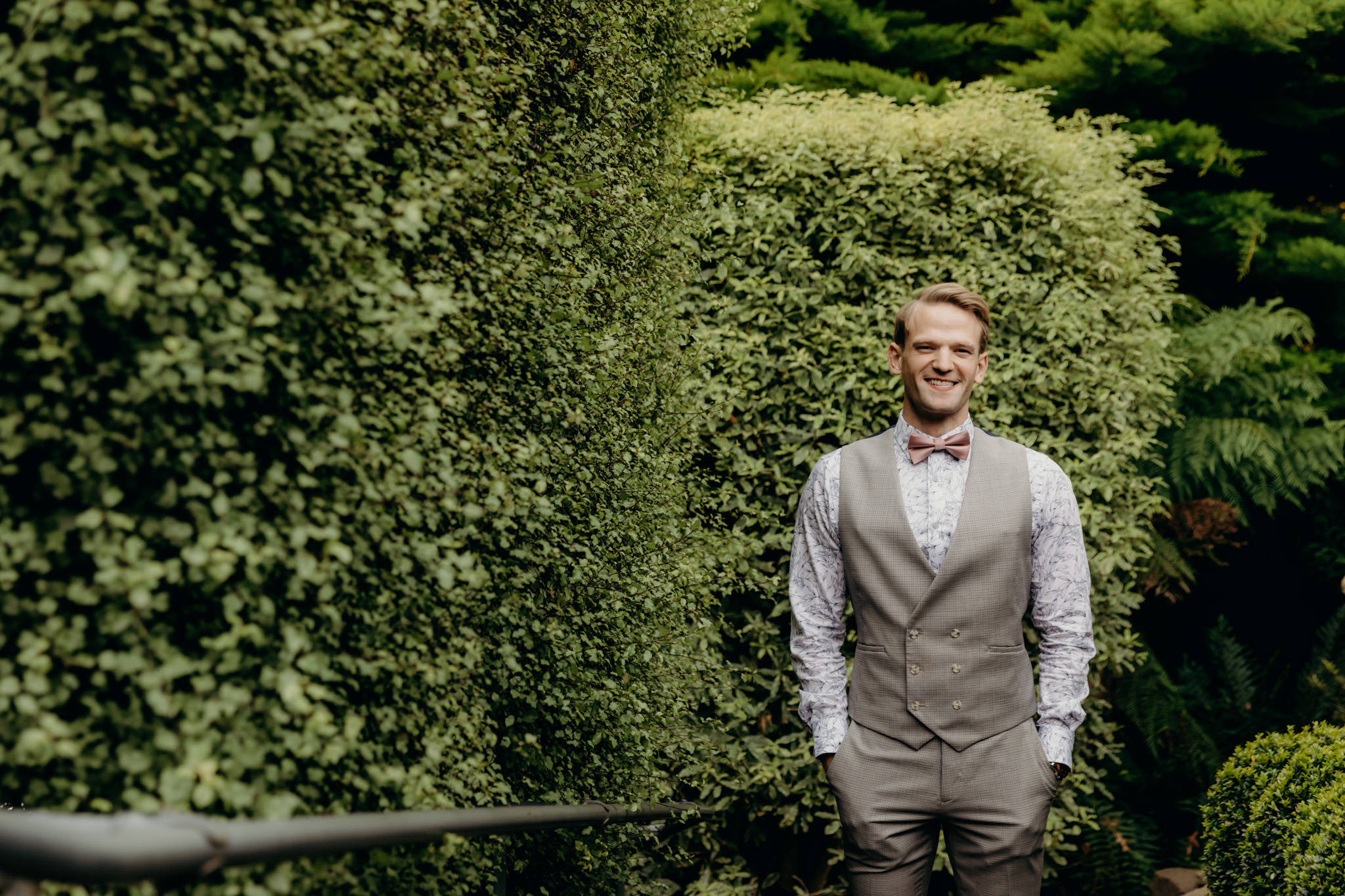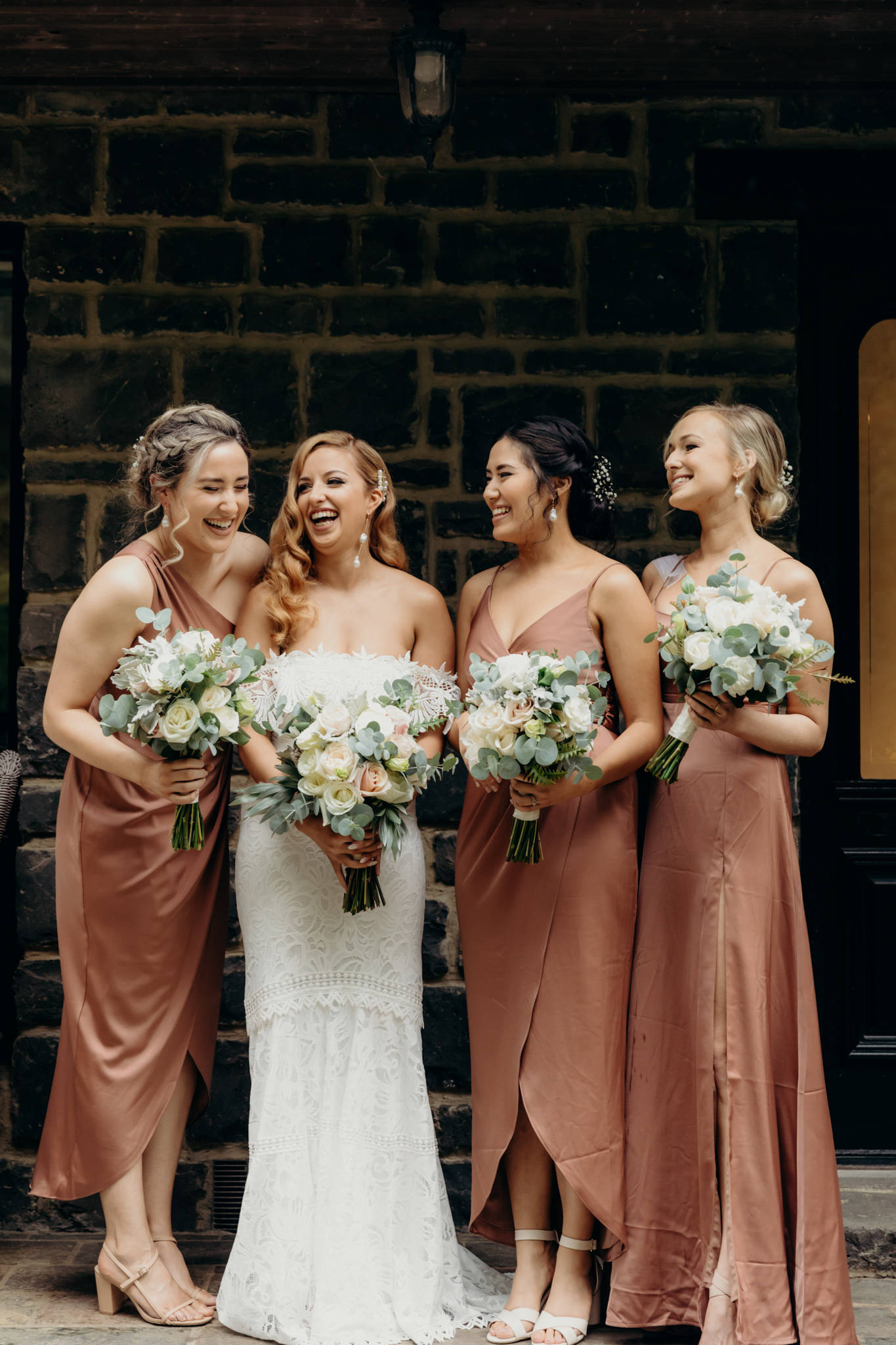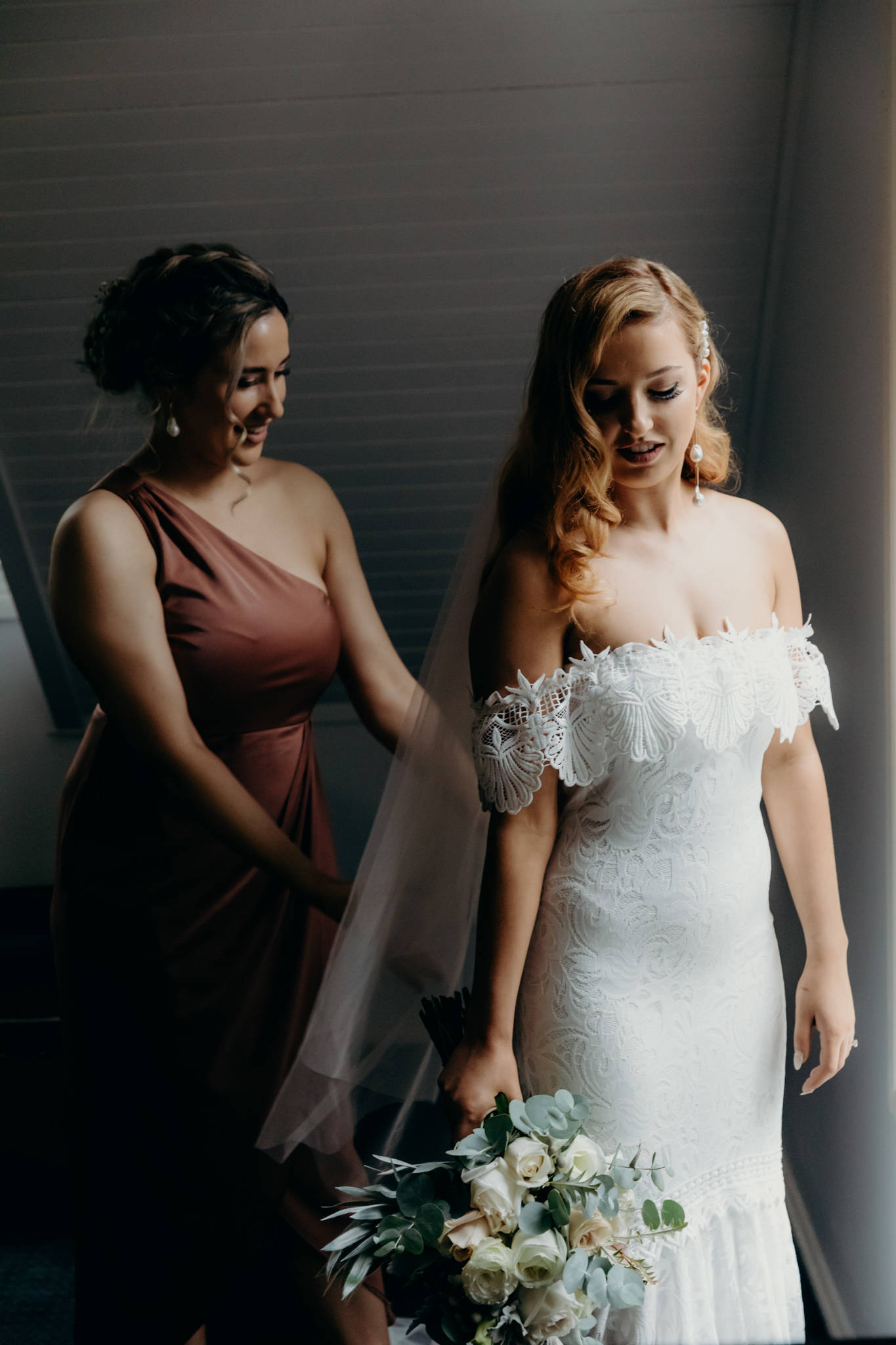 Two weeks before the wedding, Grace found herself without a makeup artist. Thankfully, Magical Makeovers, with a team of more than 50 makeup artists, were available at short notice.
My original make-up artist had to back out last-minute unfortunately due to health complications, and Anna from Magical Makeovers stepped in with two weeks notice, even managing to fit a trial in for me! Both my hairstylist and makeup artists were awesome on the day and helped keep me calm.
Grace
VISIT MAGICAL MAKEOVERS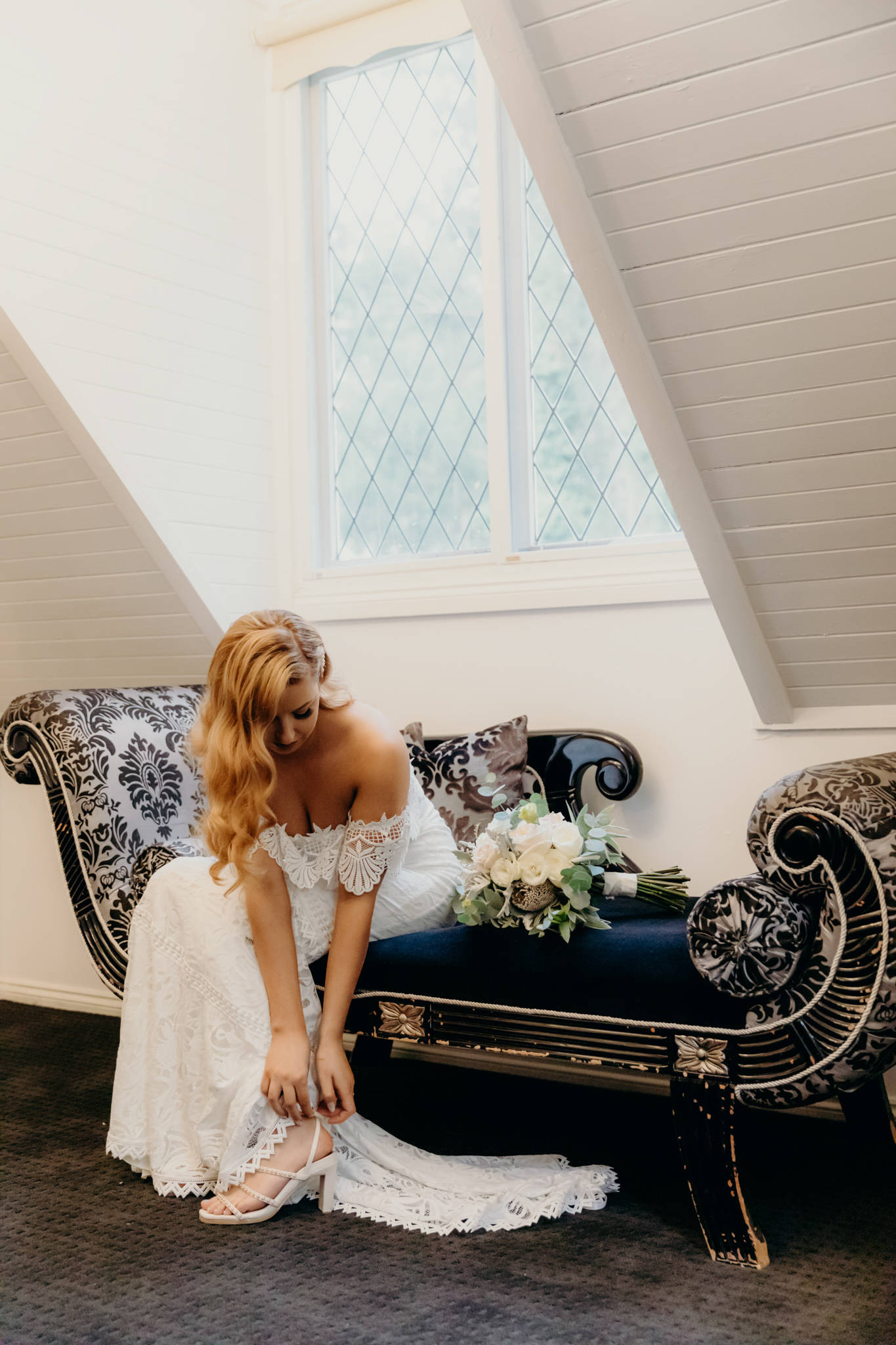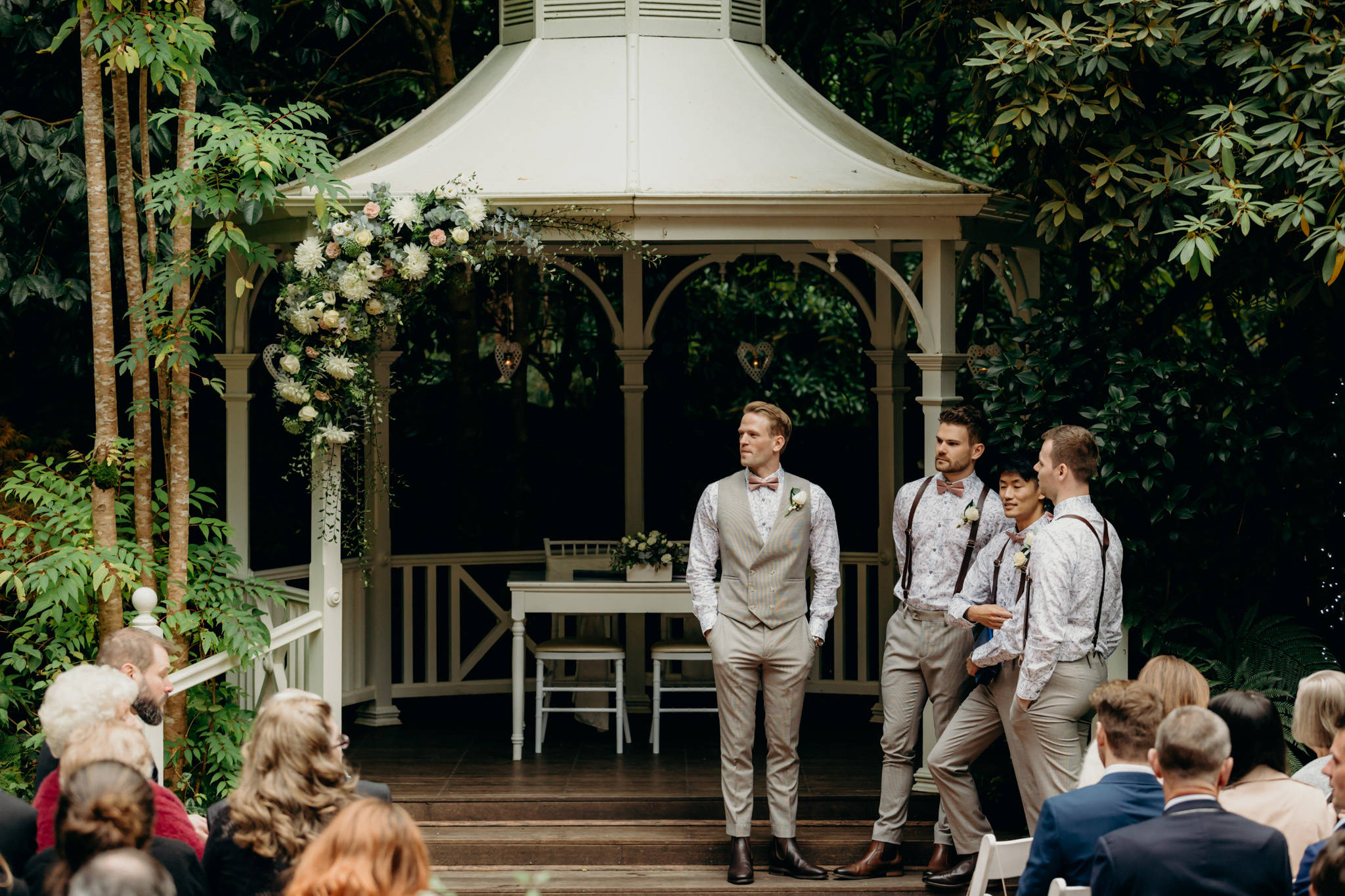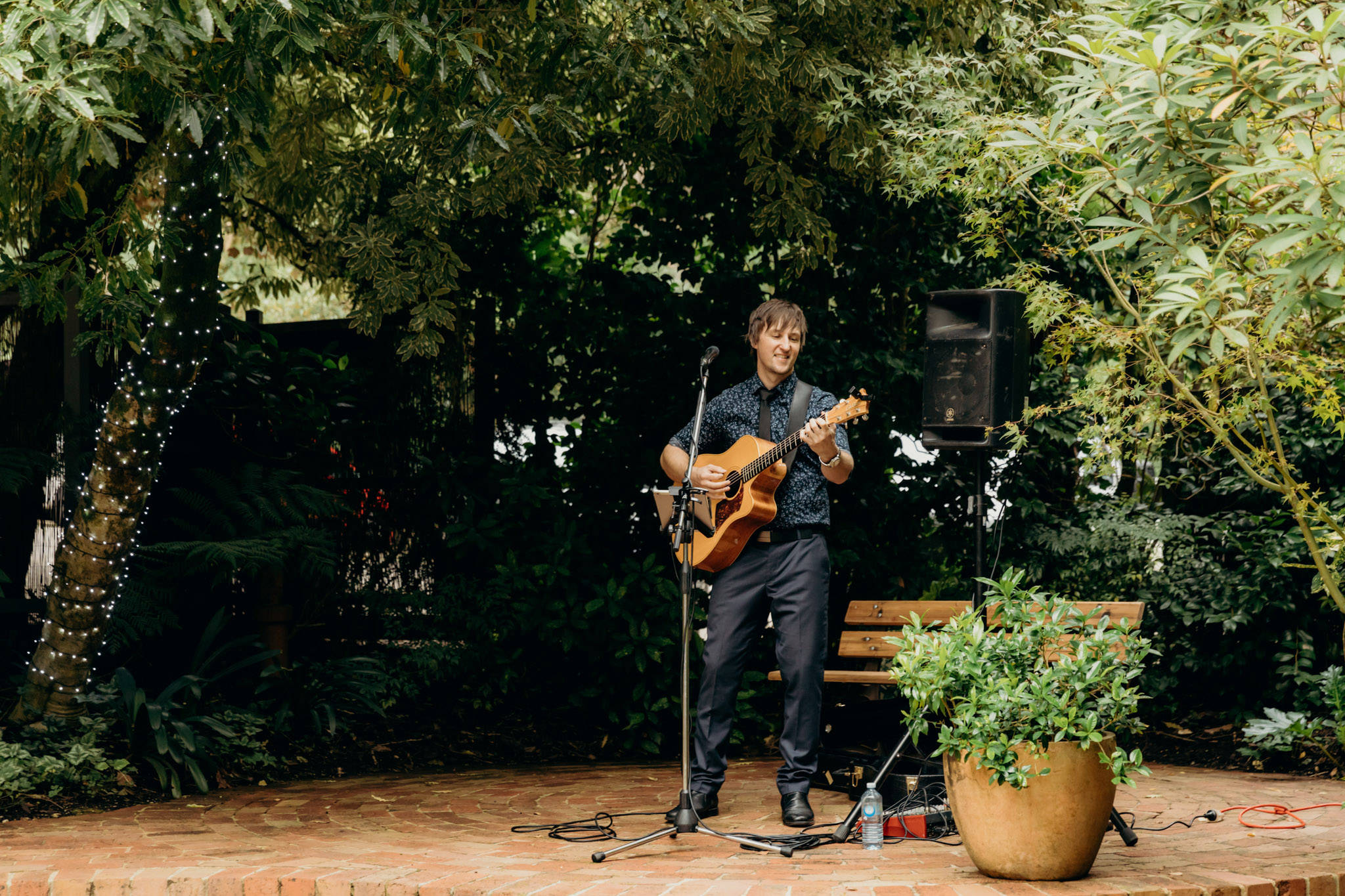 Grace and Mike chose popular wedding entertainers Baker Boys Band who performed live during their ceremony and reception.
We had a soloist for our ceremony and cocktail hour, and then a three-piece band for the reception. Having a live band was awesome, and took the night to another level. Baker Boys learnt all of our favourite 00's classics and had everyone on the dancefloor.
Grace
VISIT BAKER BOYS BAND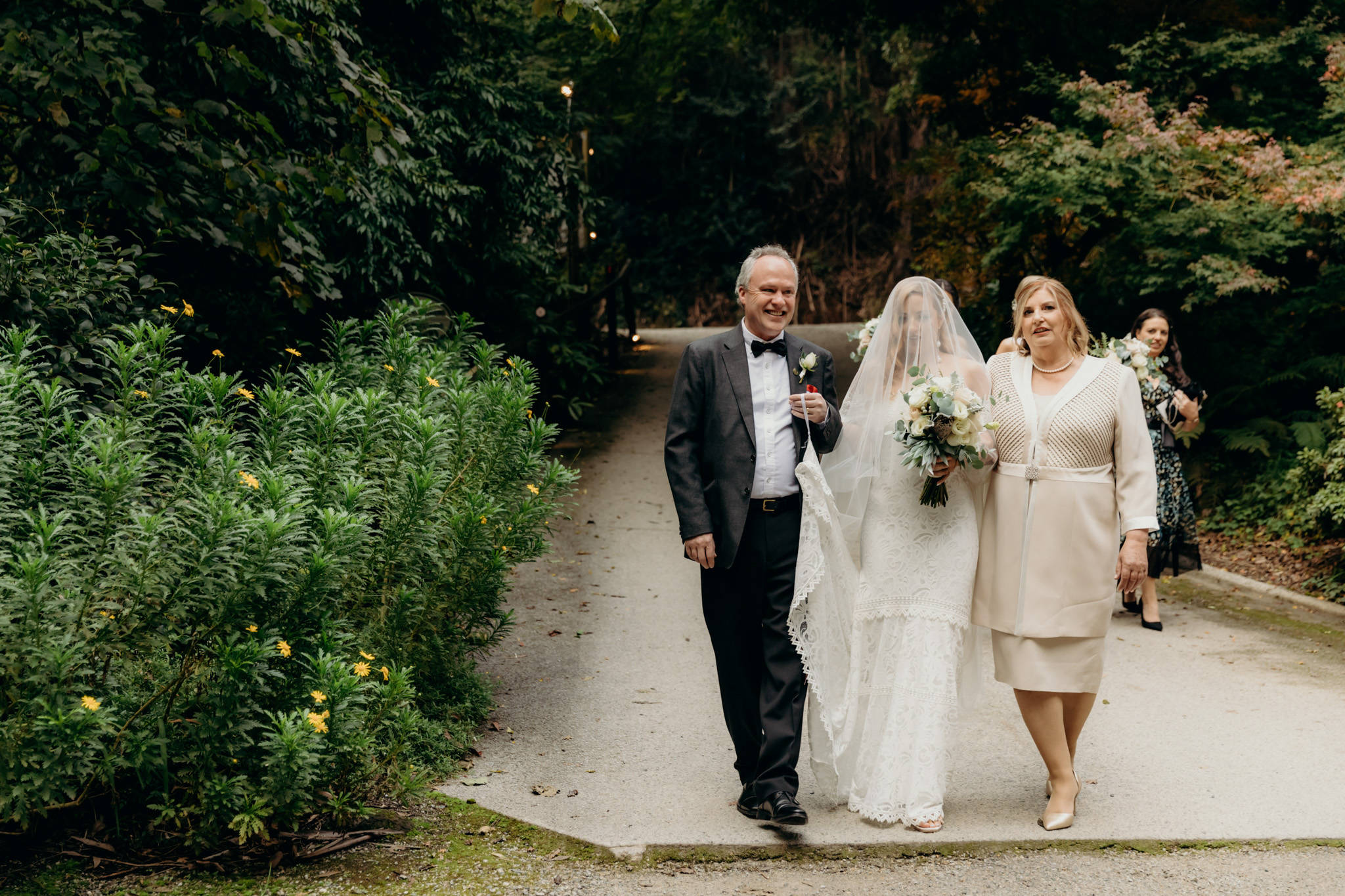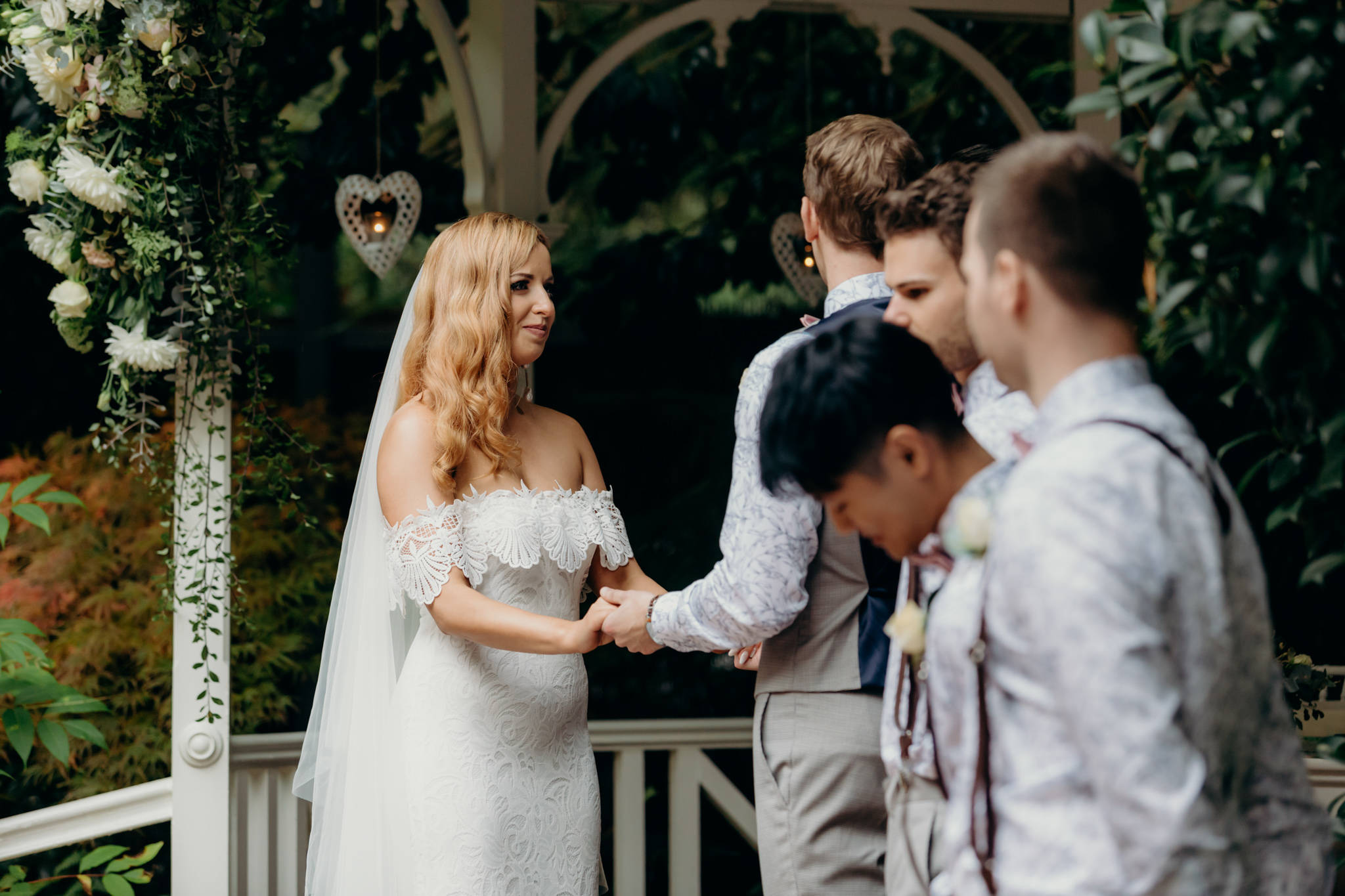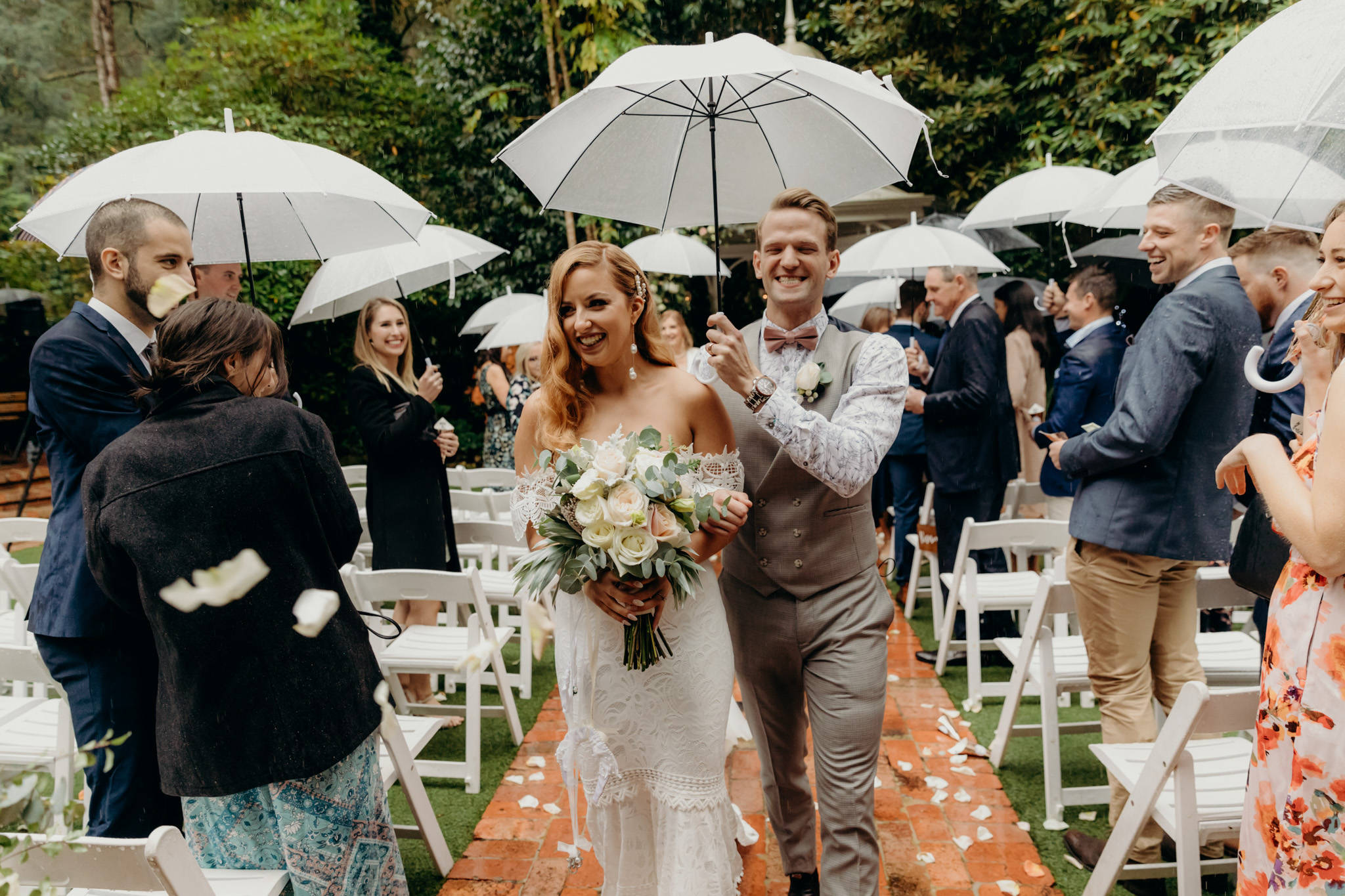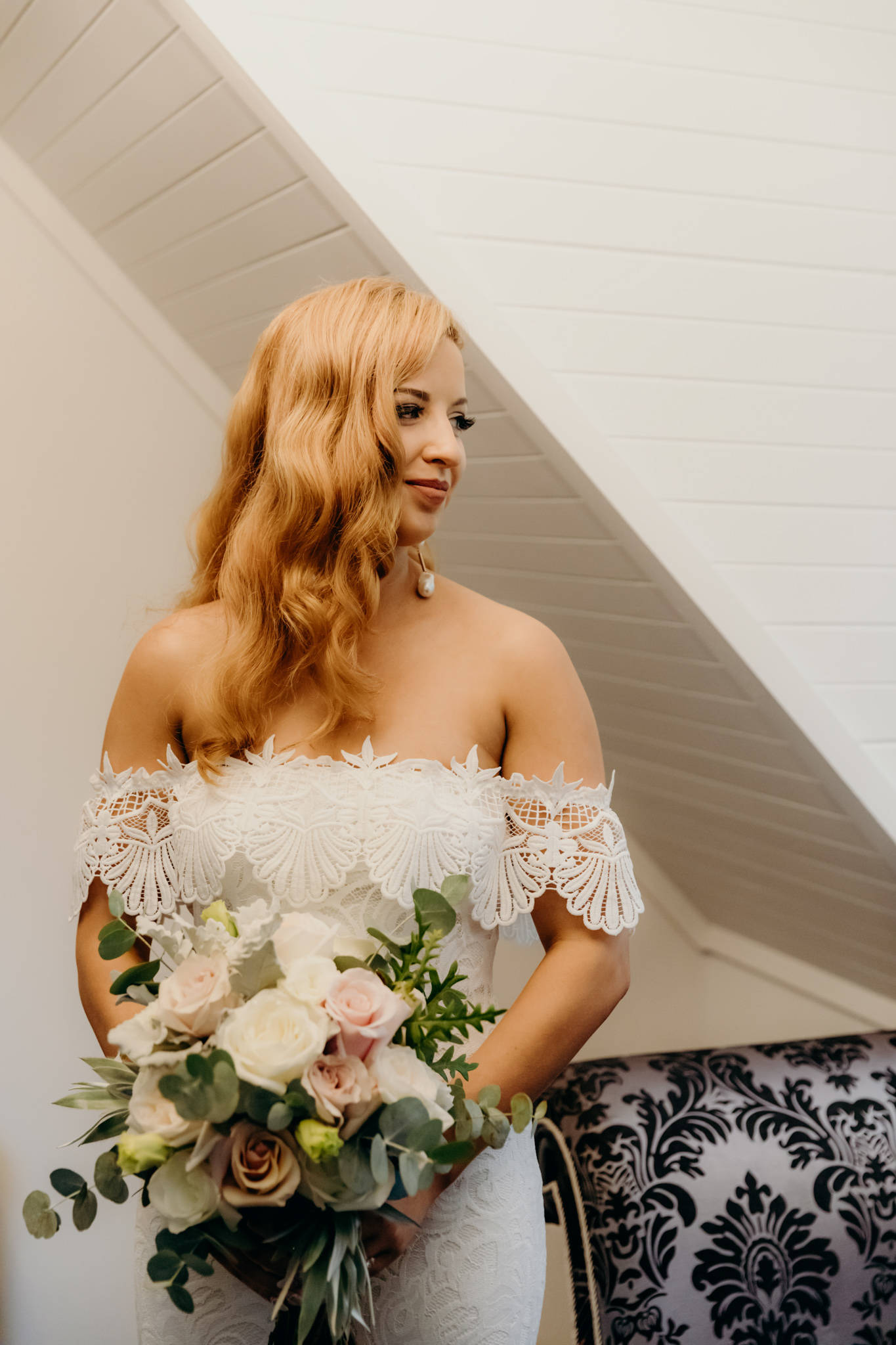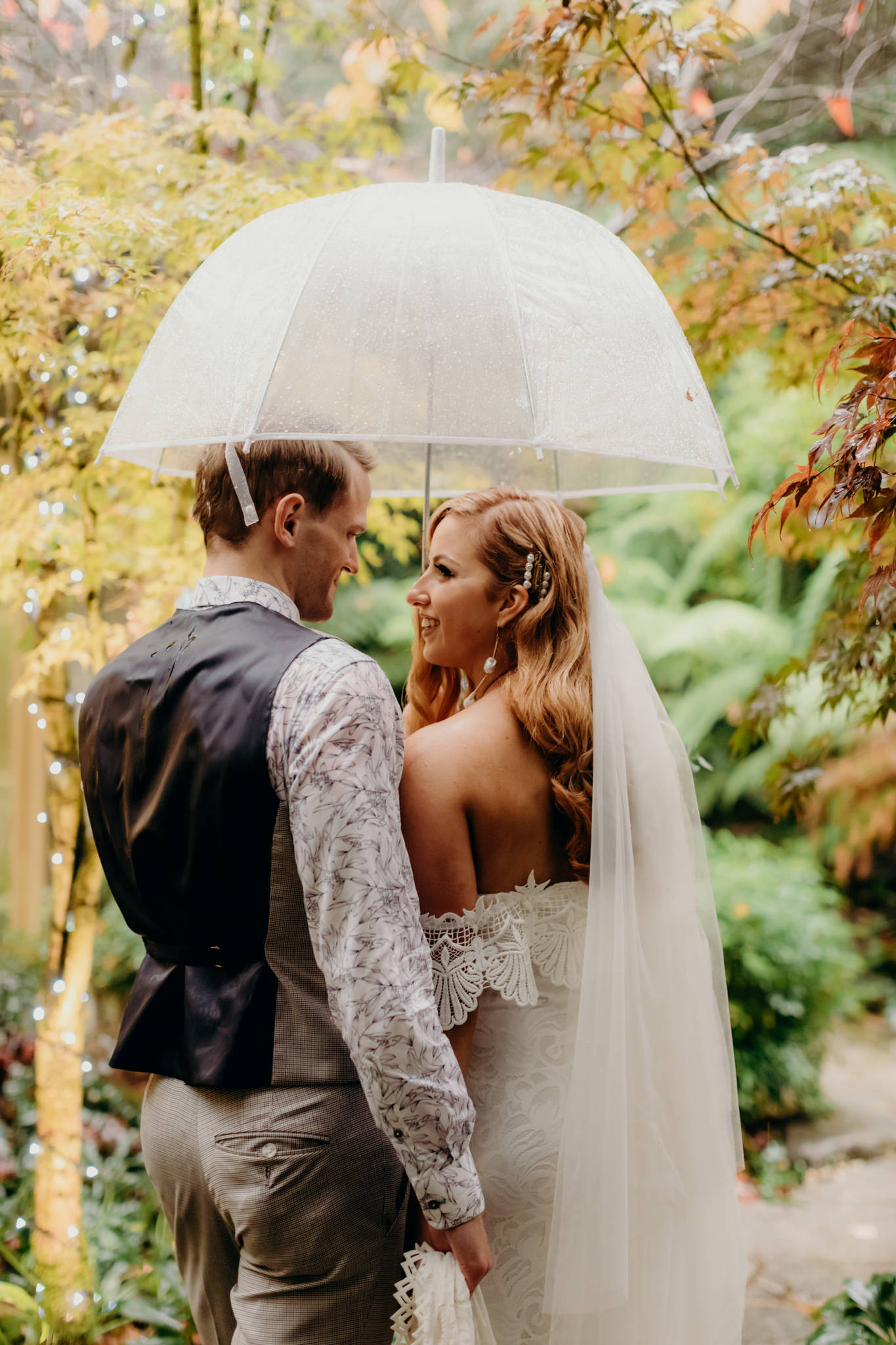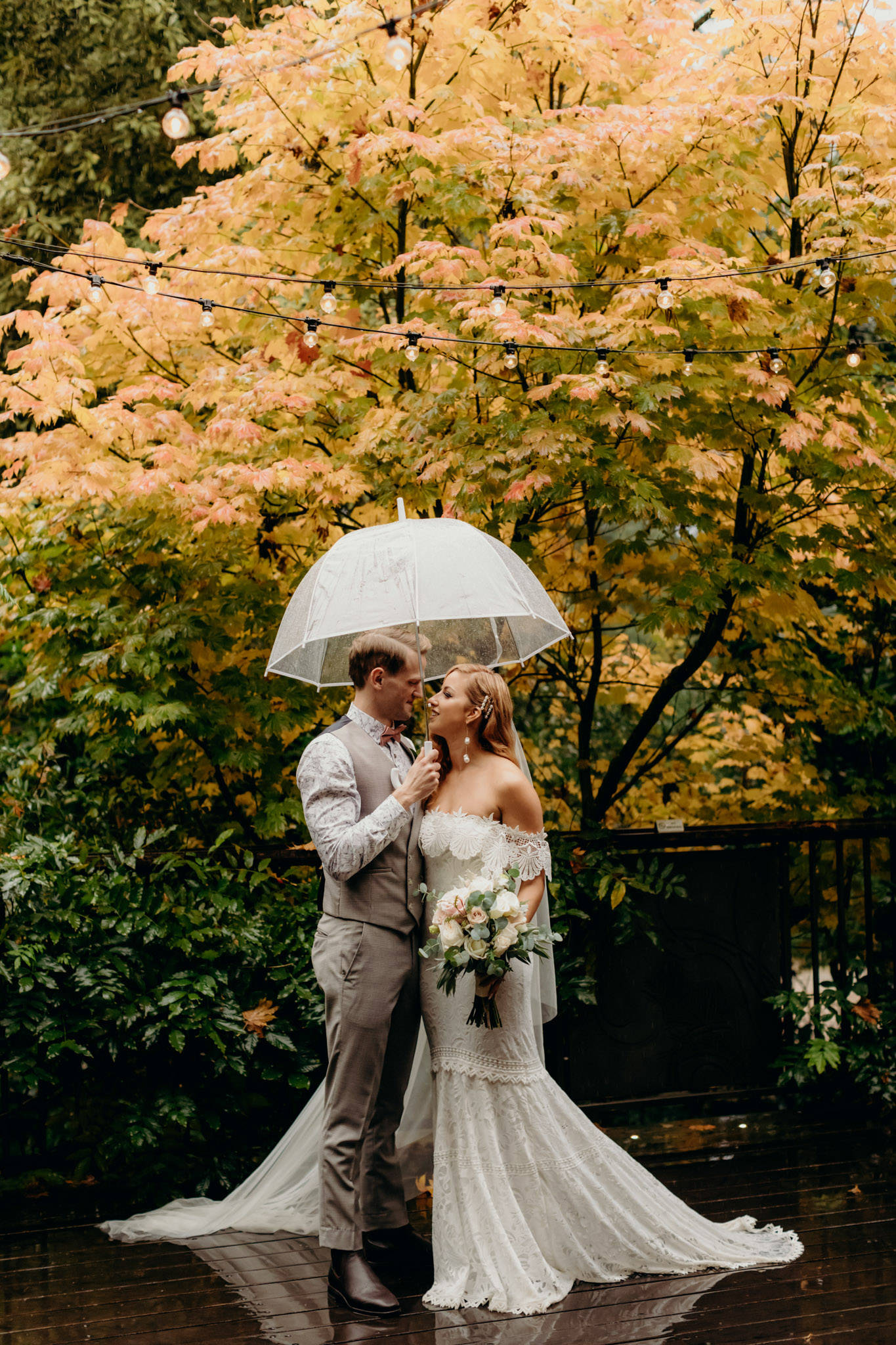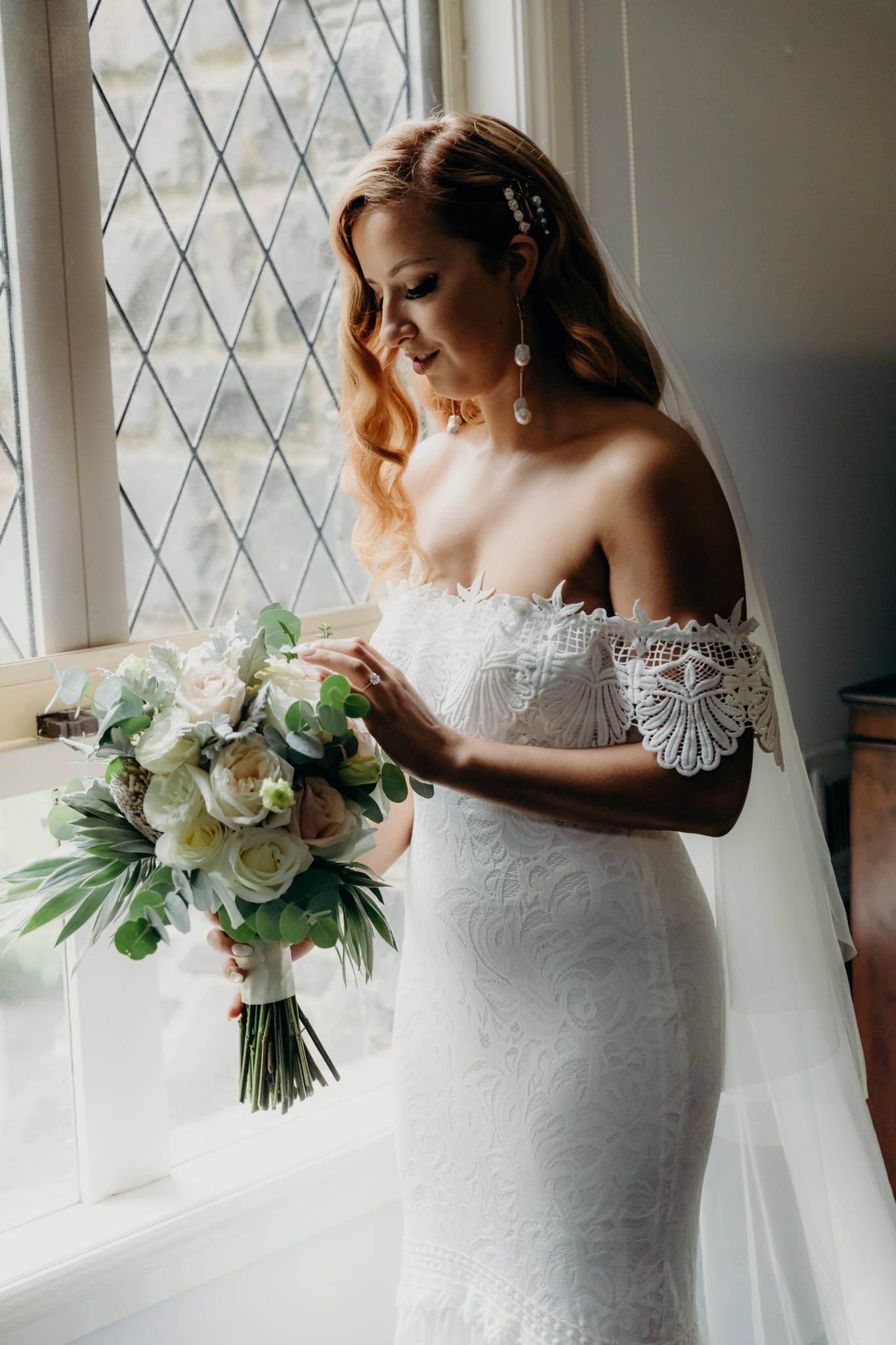 Melbourne photographers and videographers T-One Image captured Grace and Mike's wet wedding day beautifully.
Having T-One do the photography and video was great, it meant they were all in sync. They were so great to work with and they got some awesome shots. The only tip I would have for other couples is to request specific guest photos in addition to family portraits. The day goes by so fast that we didn't get many photos with our guests.
Grace
CHECK OUT T-ONE IMAGE MELBOURNE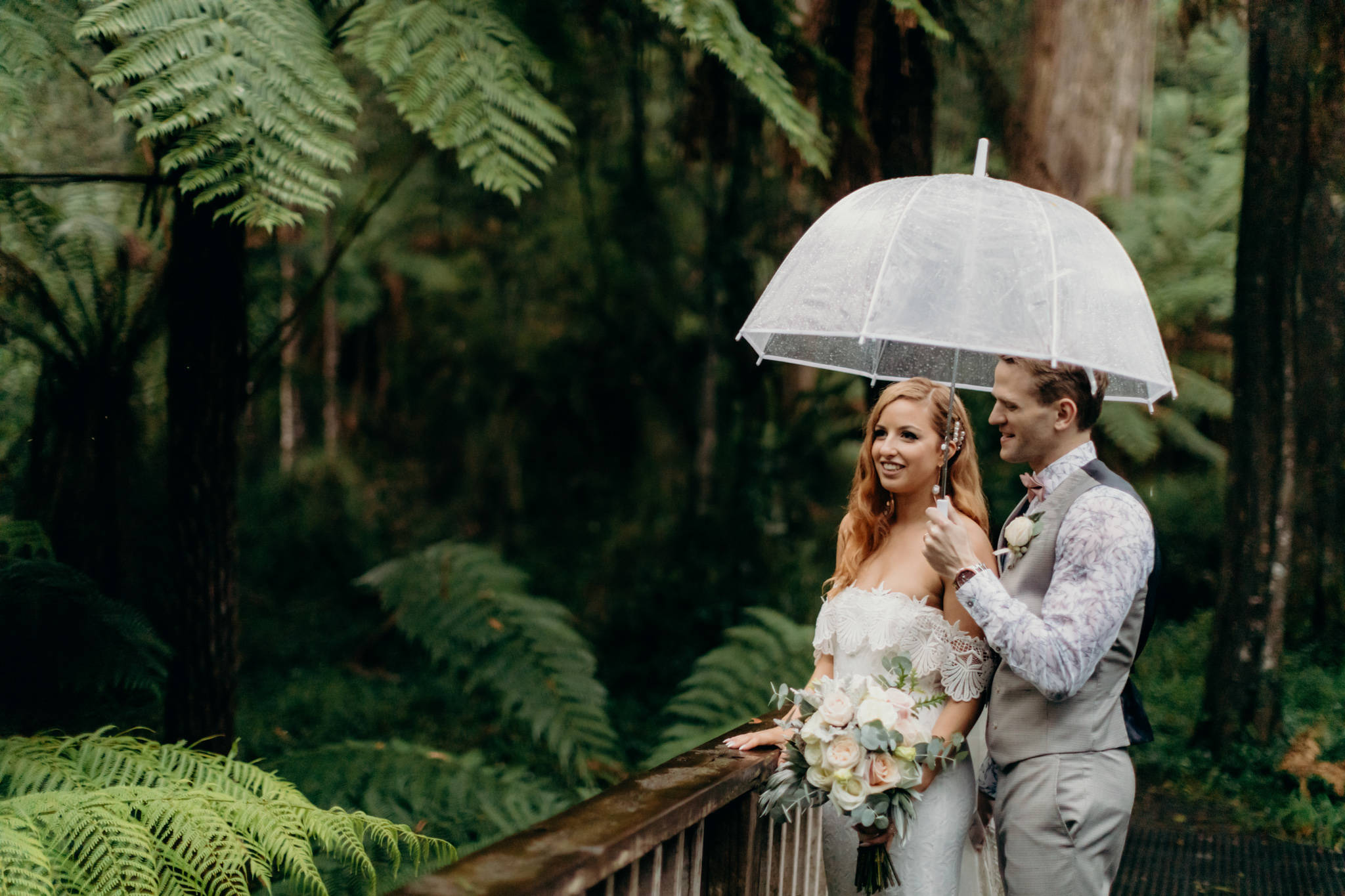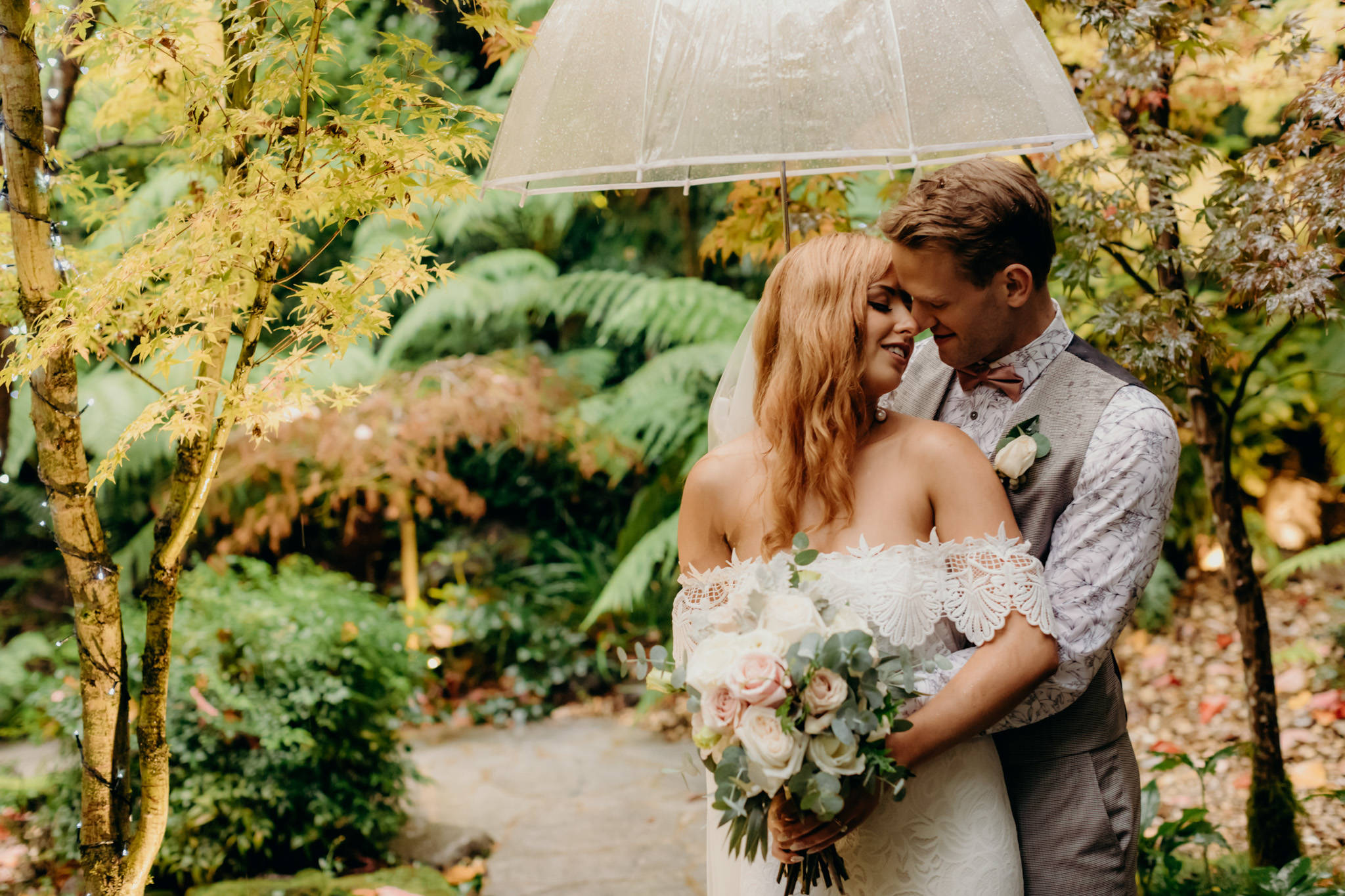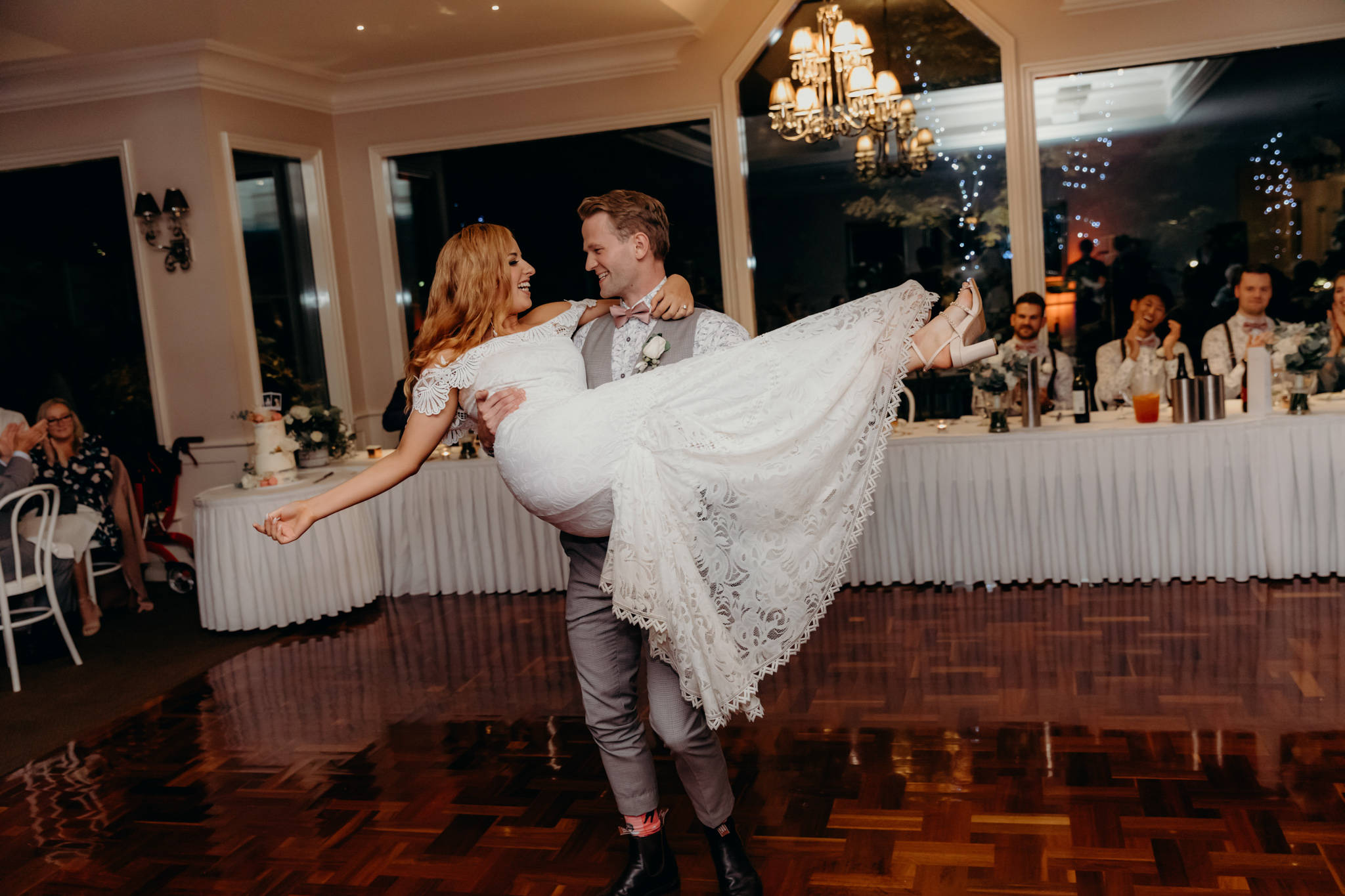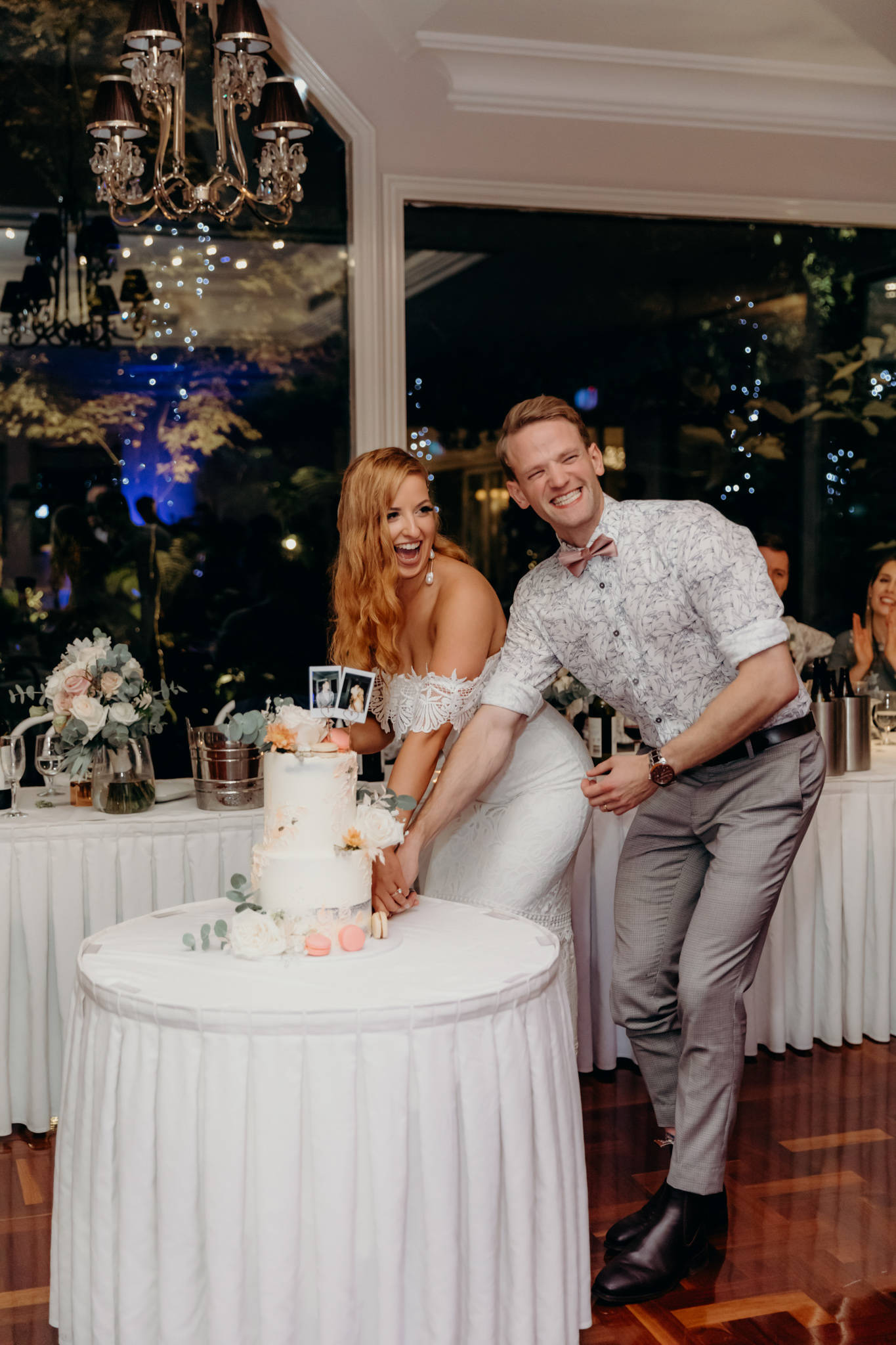 "Lyrebird Falls Receptions is an all-inclusive wedding venue which made planning much easier."
We wanted a mix of cocktail and sit-down, so our menu ended up being:
Dip and charcuterie platters post-reception
Roaming hot and cold canapes
Roaming entree selection of pesto gnocchi, barbecue pork, and barramundi
Sit-down main with alternate serve of macadamia and wattleseed crusted chicken, or slow-cooked lamb rump
Dessert platters
And finally wedding cake (white chocolate raspberry and chocolate mud) – most guests ended up taking the cake home because there was so much food.
Grace
VISIT LYREBIRD FALLS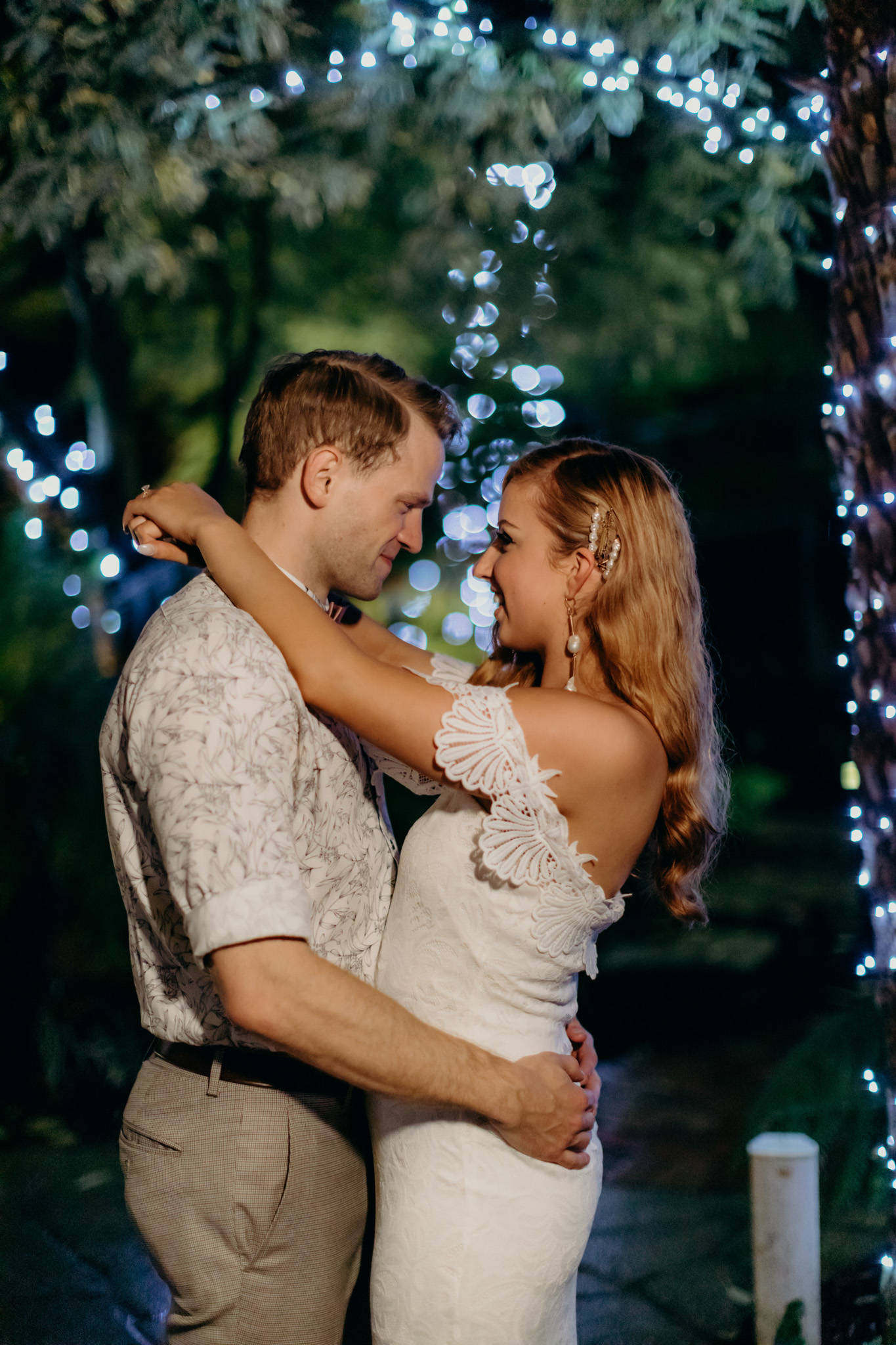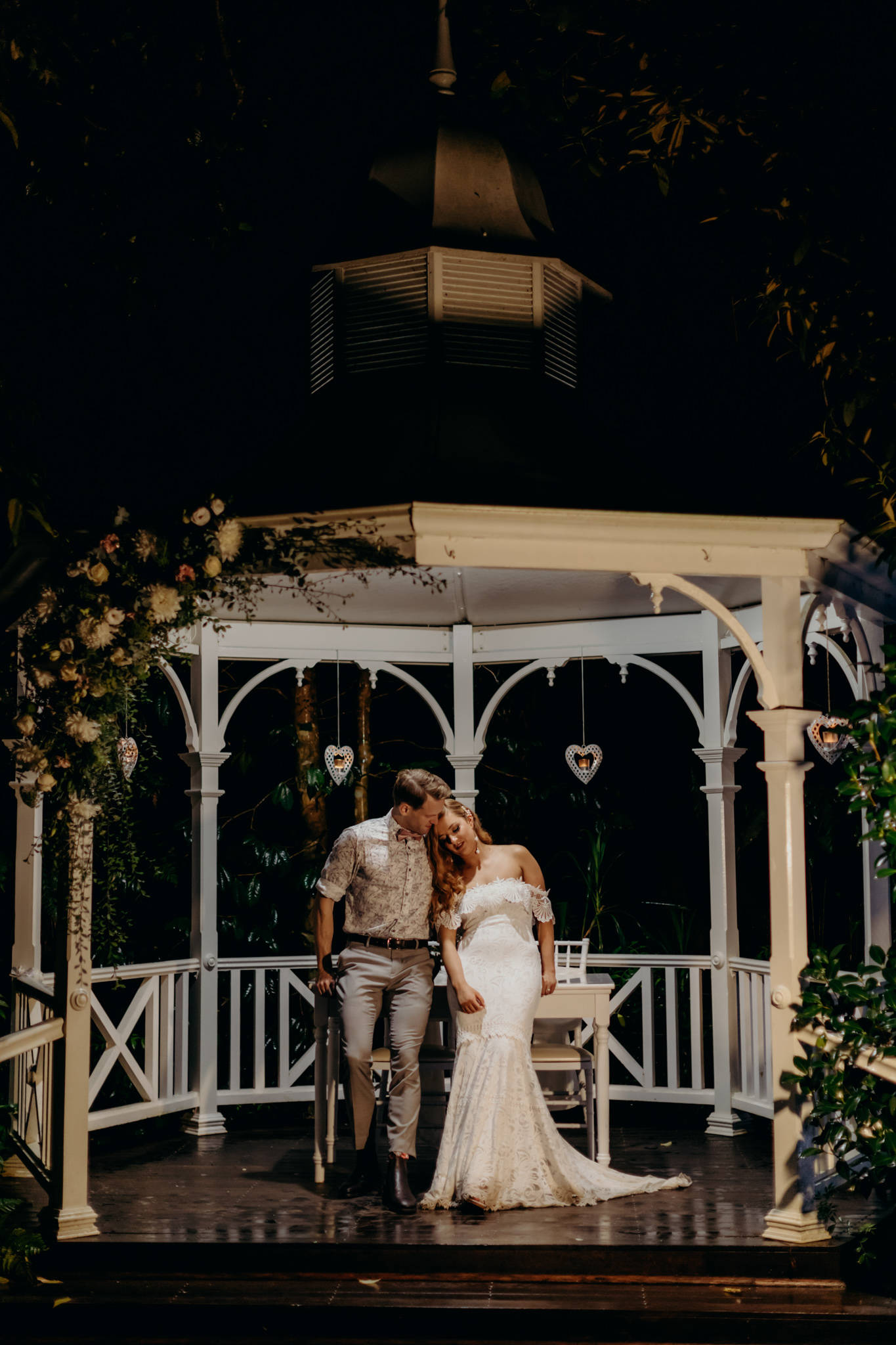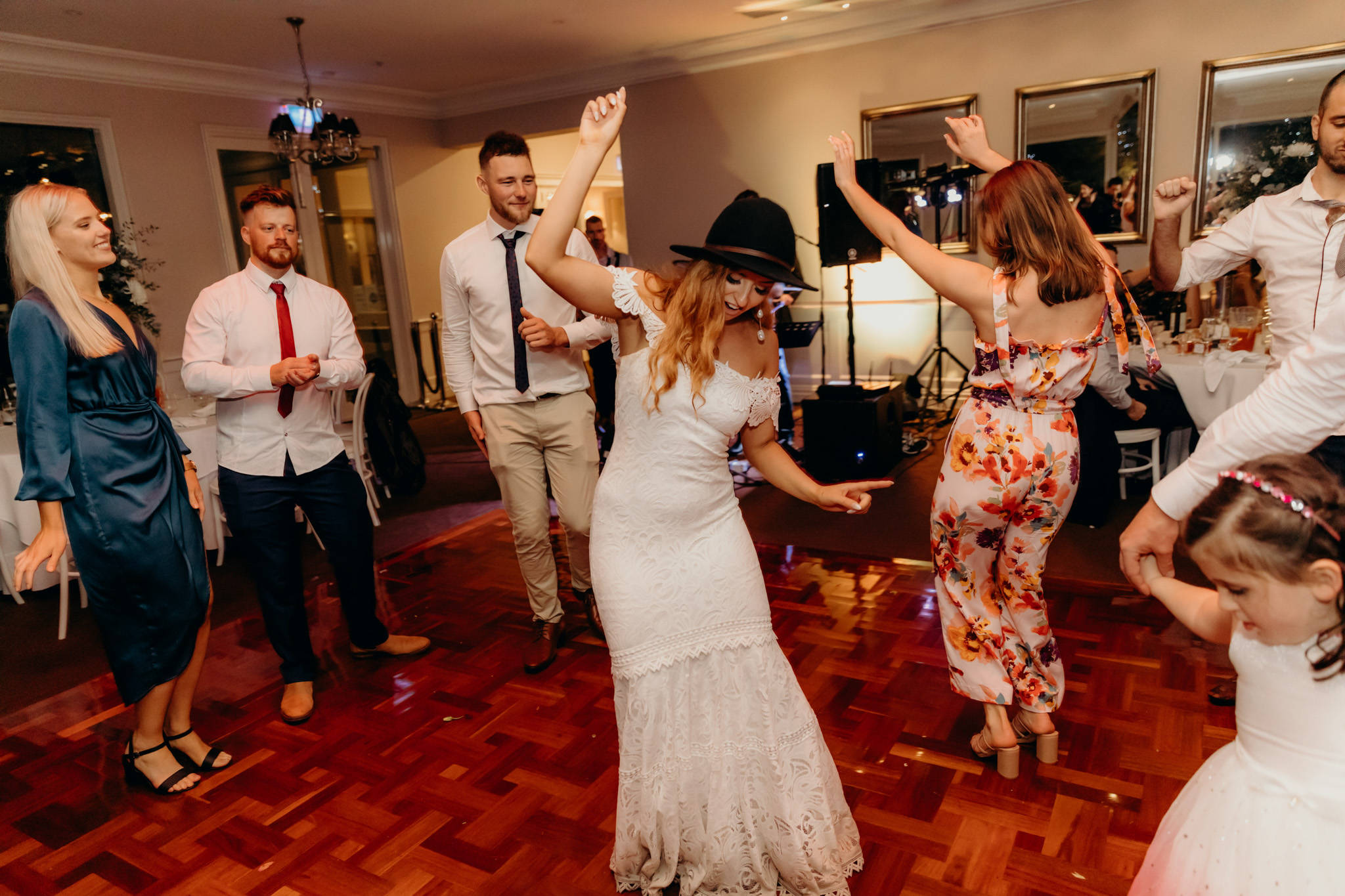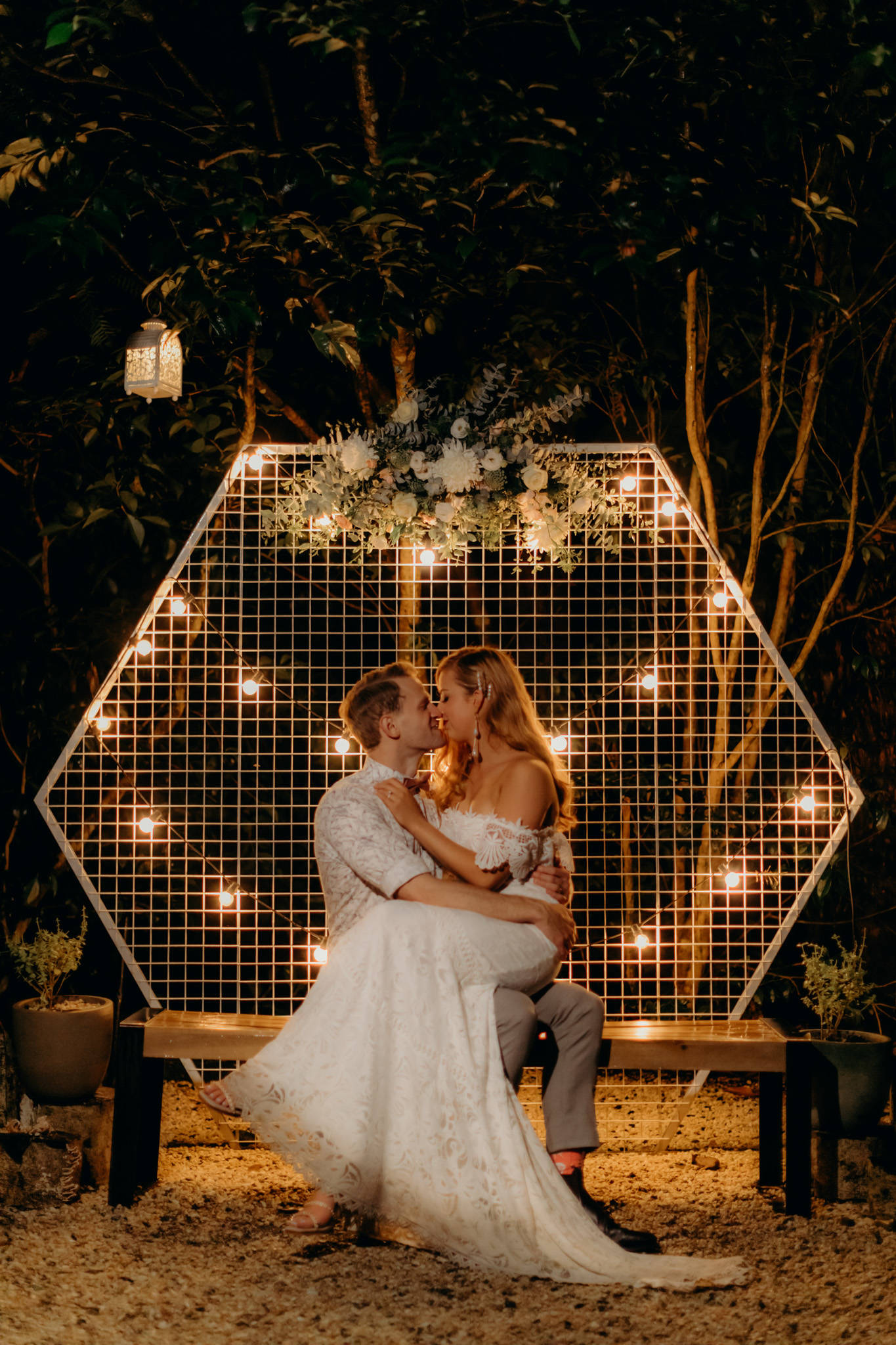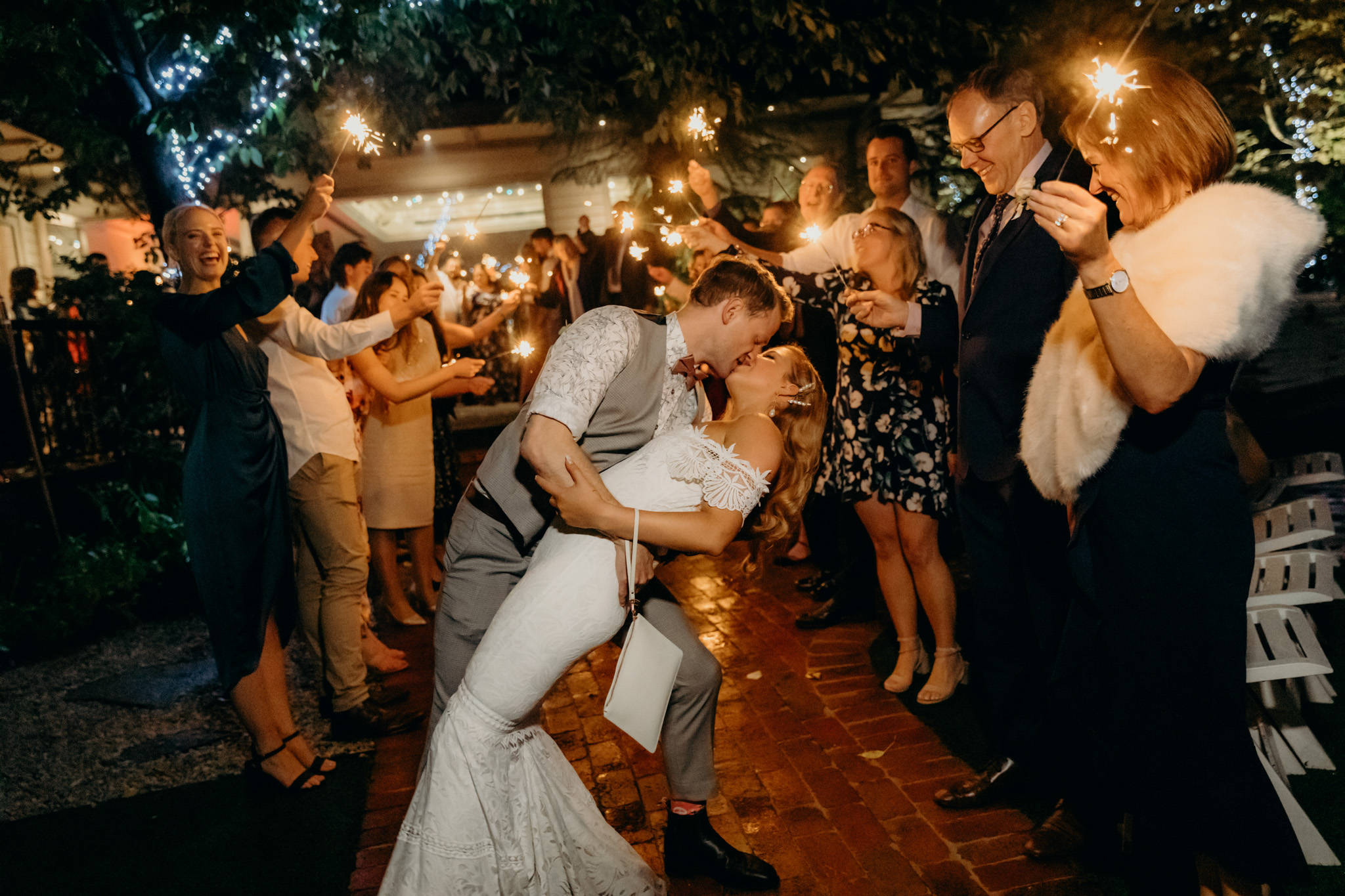 Photos & video courtesy of T-One Image.
---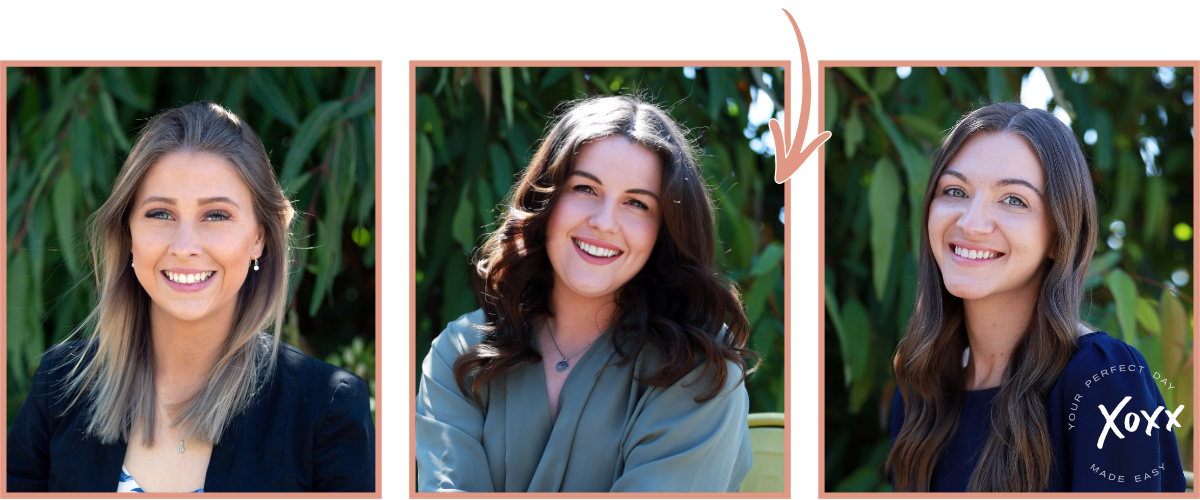 SPEAK TO A PLANNER HERE