"We wanted a rustic vibe for our wedding but with a modern twist. Immerse Winery had everything we were looking for."
Melbourne duo Jayne and Chad's Immerse Winery Yarra Valley wedding went by "SO fast", according to the bride, but thankfully their celebrations rolled into one weekend-long love-fest.
This gorgeous wedding in Victoria's iconic Yarra Valley was held with 120 loved ones on March 5, 2021. On the eve of the big day, Jayne and Chad hosted a bridal party and partners dinner before spending their last official night as 'singles' at their respective Airbnbs. "It was amazing to get everyone together for the 'last supper' and enjoy each other's company, before going our separate ways," describes Jayne.
The two wedding parties arrived separately at Immerse the next day. Jayne and her maids made use of the venue's deluxe bridal suite for champagne and photos by Duuet Photography, and Chad and his groomsmen chilled in the Barrel Room before guests arrived – many of whom were staying onsite in the beautiful boutique accommodation.
Following the couple's outdoor vows in the lakeview garden chapel and a sit-down reception accompanied by wedding band, The Bombastics, Immerse catered a post-wedding breakfast.
"It was great to see everyone to recap on the night before and retell all the stories from the day!" says Jayne. "Plus – we also had a wedding 'recovery' day where a few of our closest friends came to stay at our Healesville Airbnb and we had a late lunch at Rochford Winery."
"That was also an amazing day with all our closest friends getting together for a secondary celebration!"
We were always keen on a rustic/winery wedding venue with beautiful views and vineyards that was different to standard venues. Immerse had everything we were looking for – a beautiful, expansive property with stunning views, a lake, and beautiful lush gardens. We wanted warm, earthy tones for our wedding theme and with greenery through our floral arrangements, and the venue suited this vision perfectly. Plus we wanted a venue where we and our guests could stay, and Immerse accommodated for this. The event flowed perfectly, the timeline worked well, and honestly we were so happy with how the day ran and how everything turned out.
Jayne & Chad
VISIT IMMERSE WINERY
---
This modern rustic wedding at Immerse Winery Yarra Valley was captured beautifully by Duuet Photography.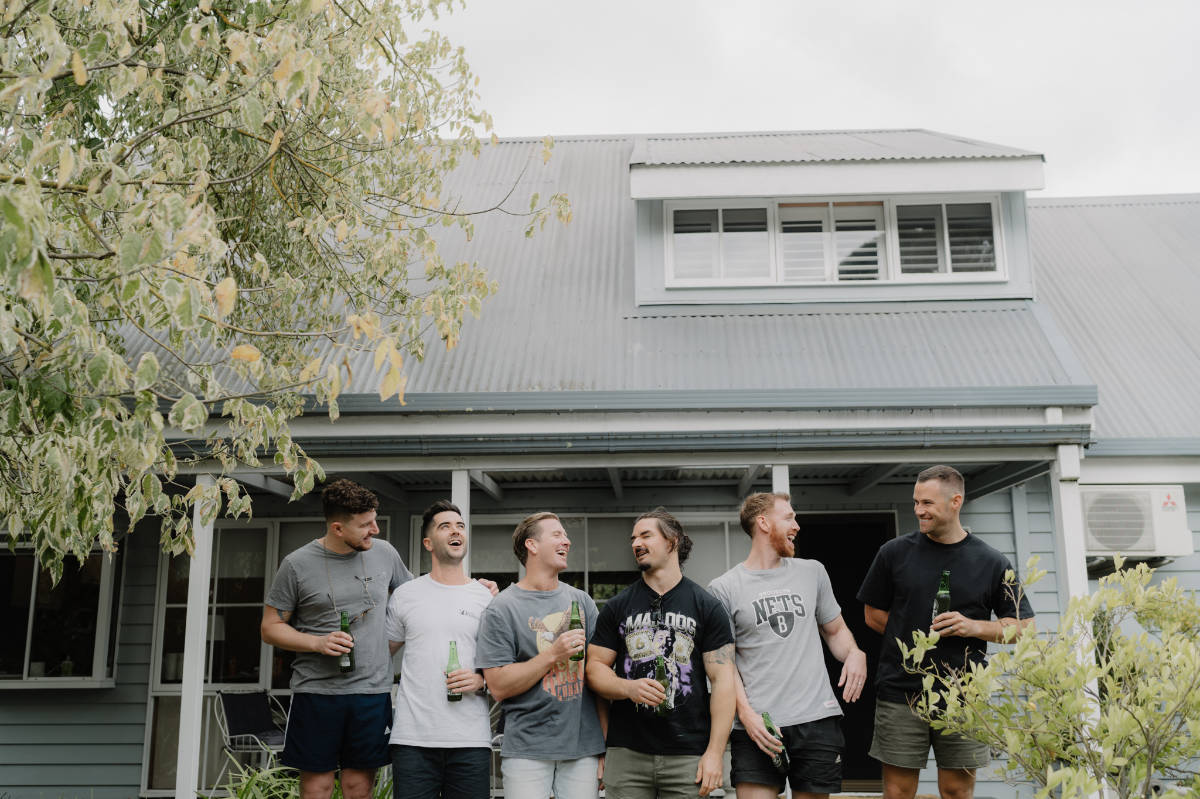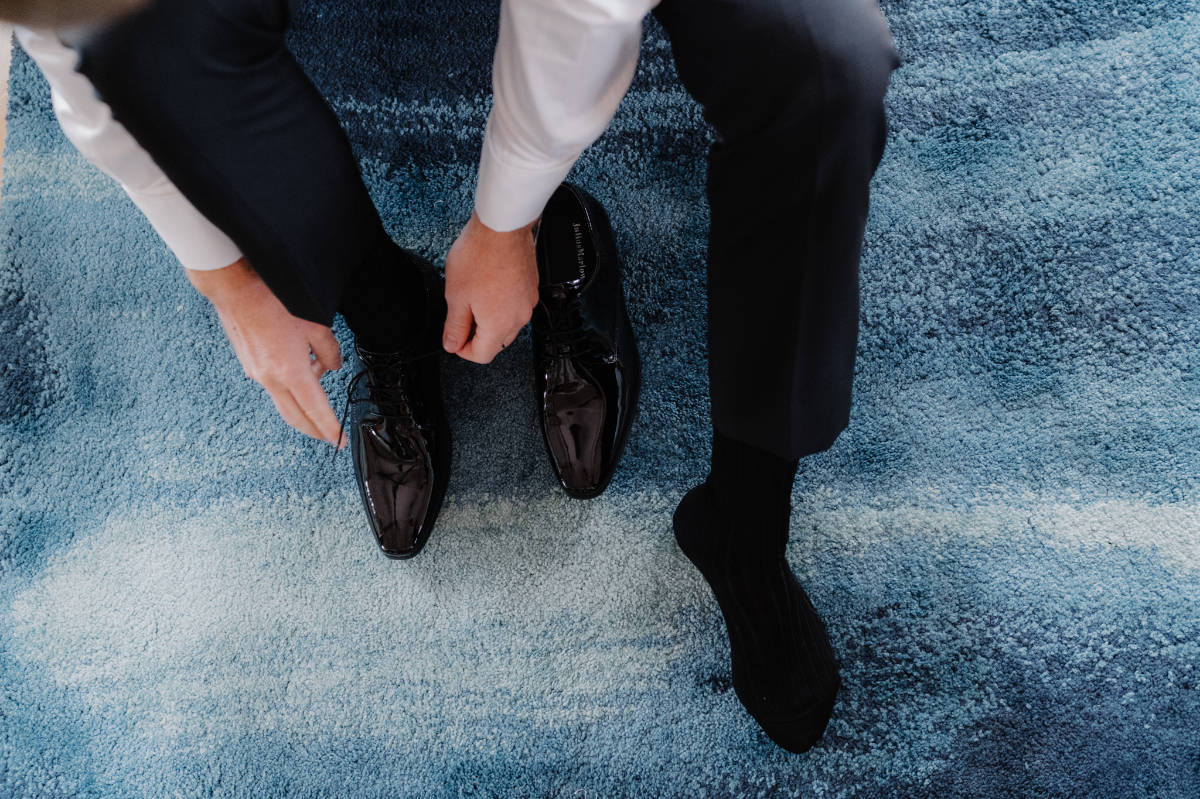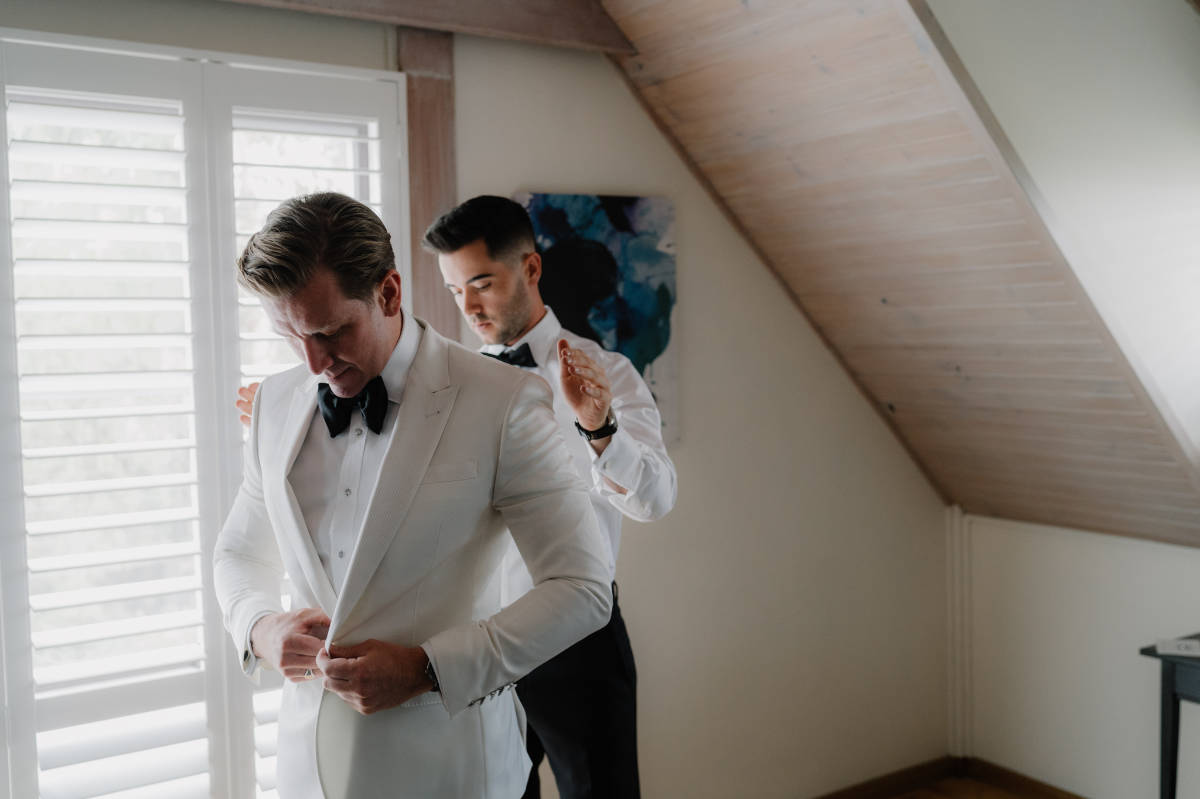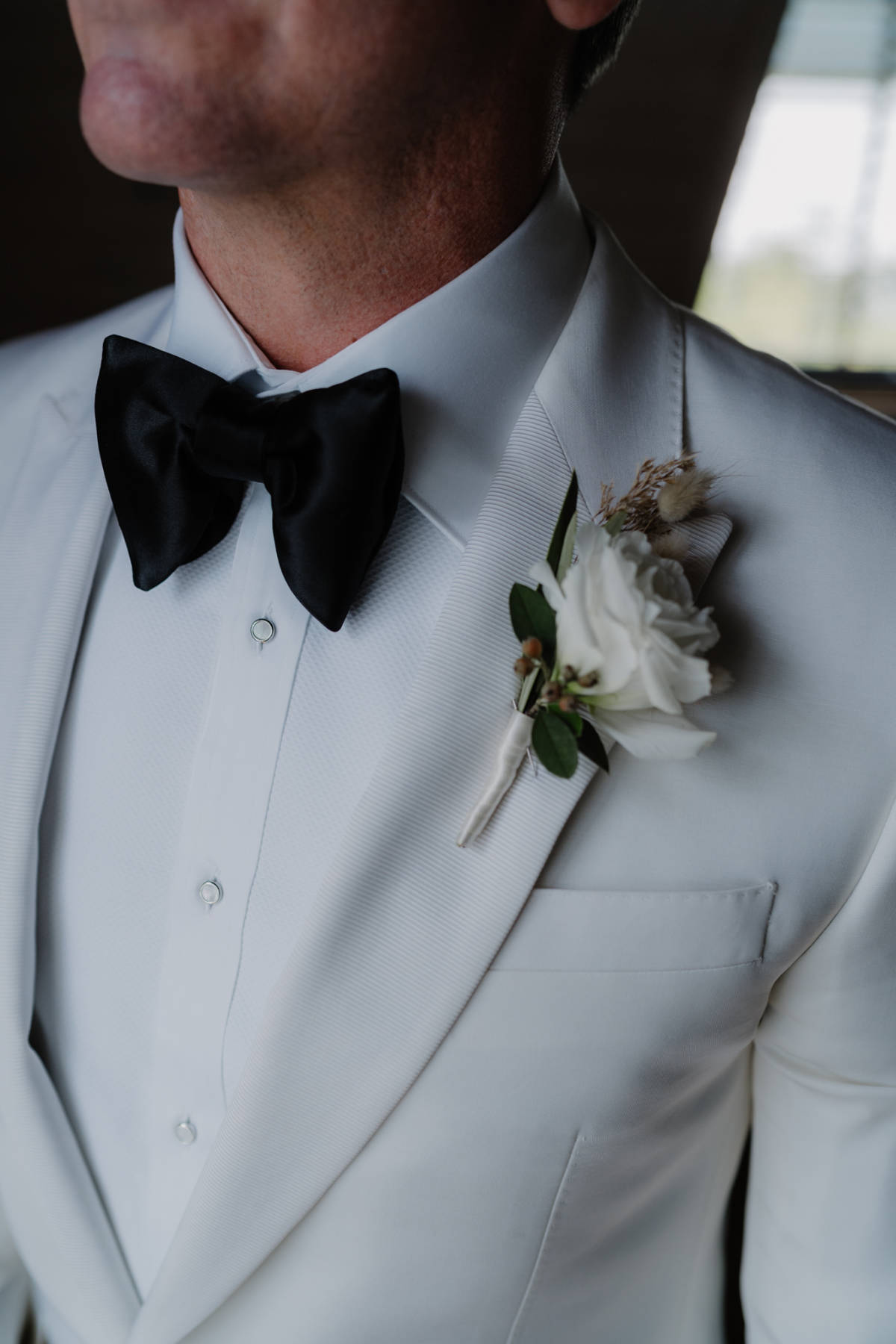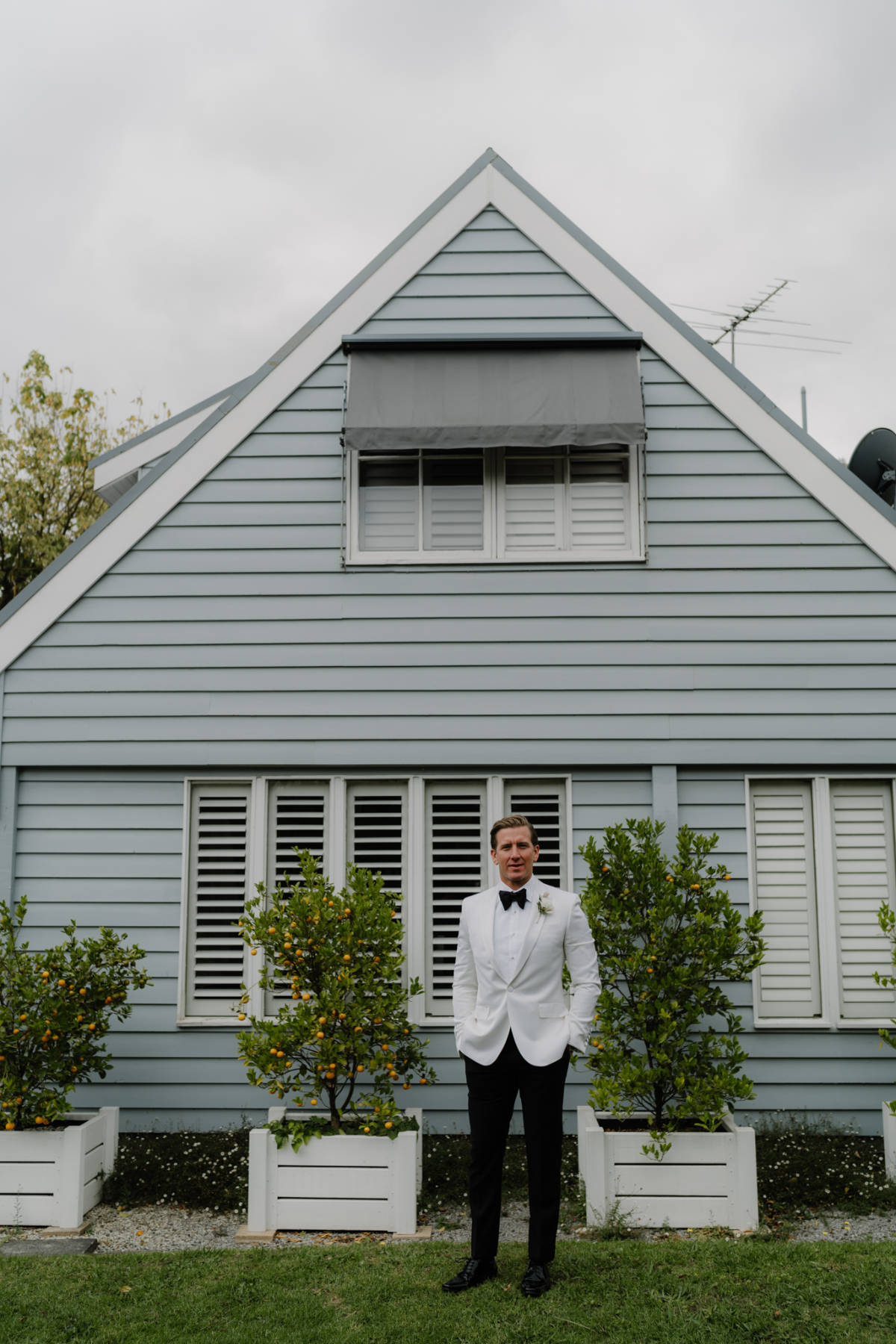 "Chad wore a white Calibre suit jacket for the ceremony and changed into a black velvet Hugo Boss jacket for the reception."
The rest of his suit was from M.J. Bale. All the groomsmen suits were M.J. Bale too, they did a great deal for the bridal party and my brothers/our fathers who also wore the same suits.
Jayne
BROWSE FORMAL WEAR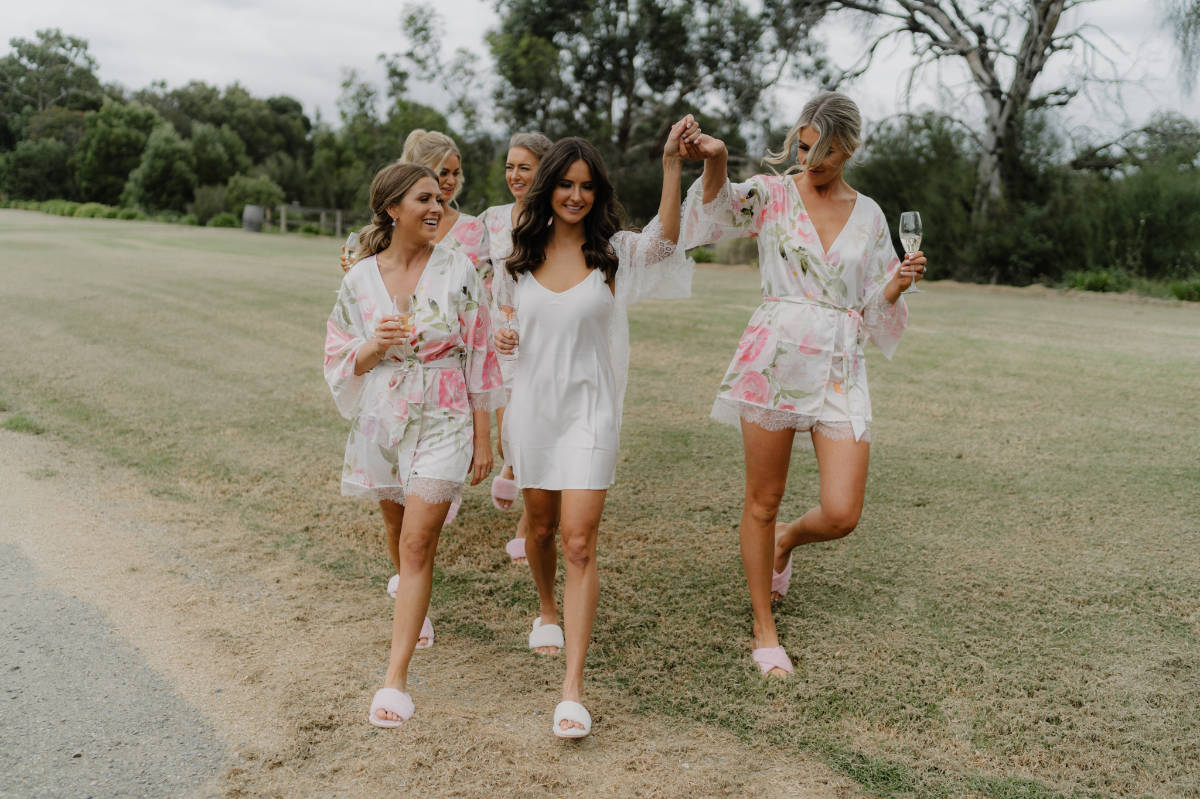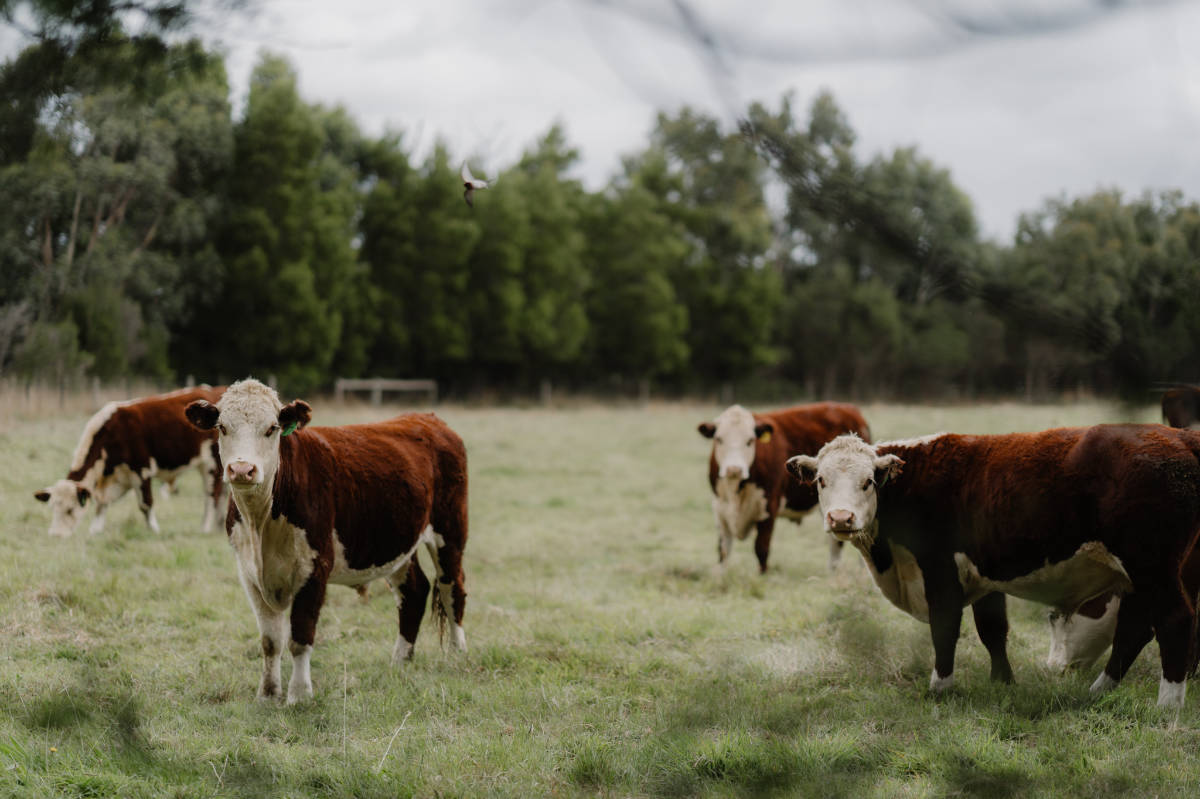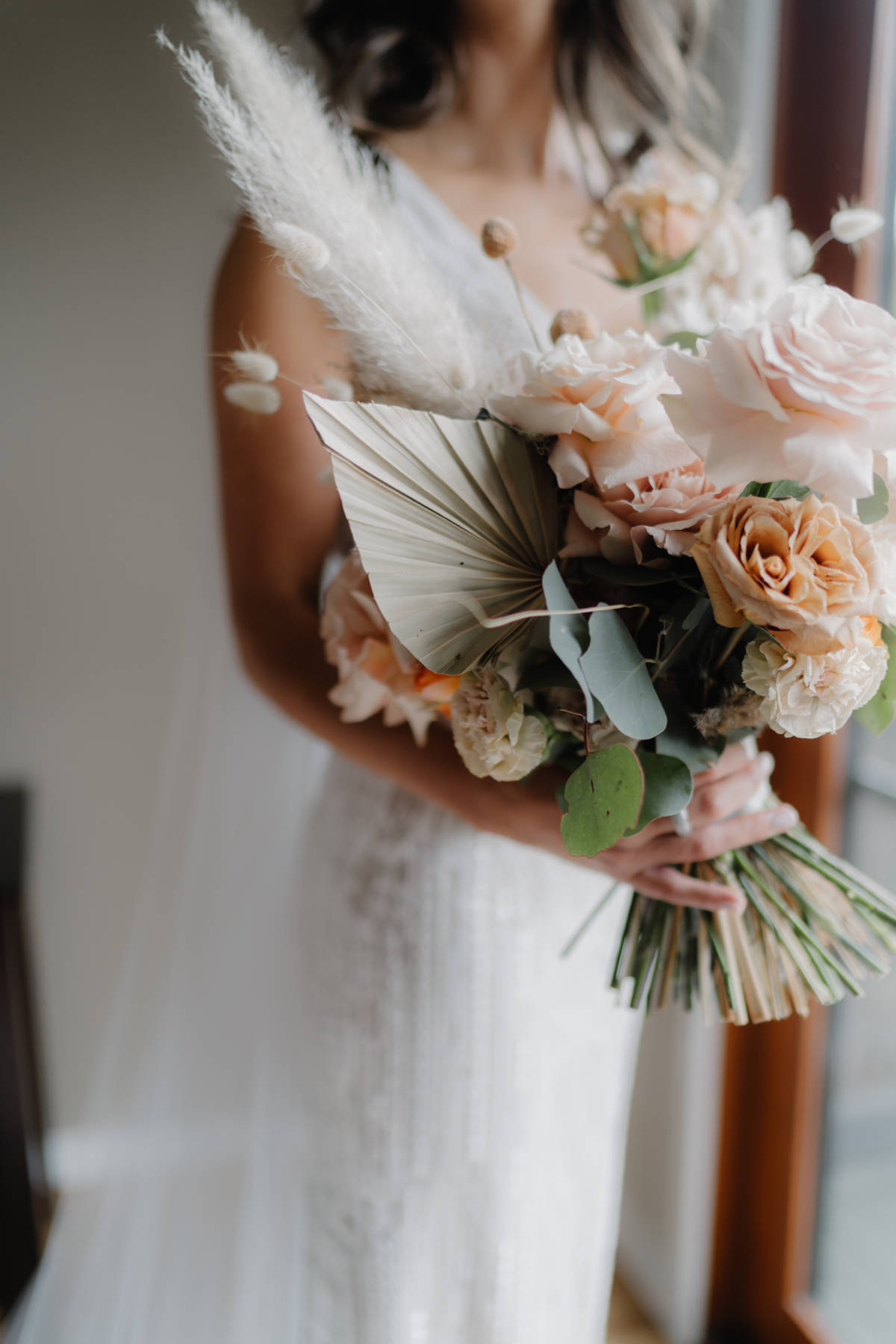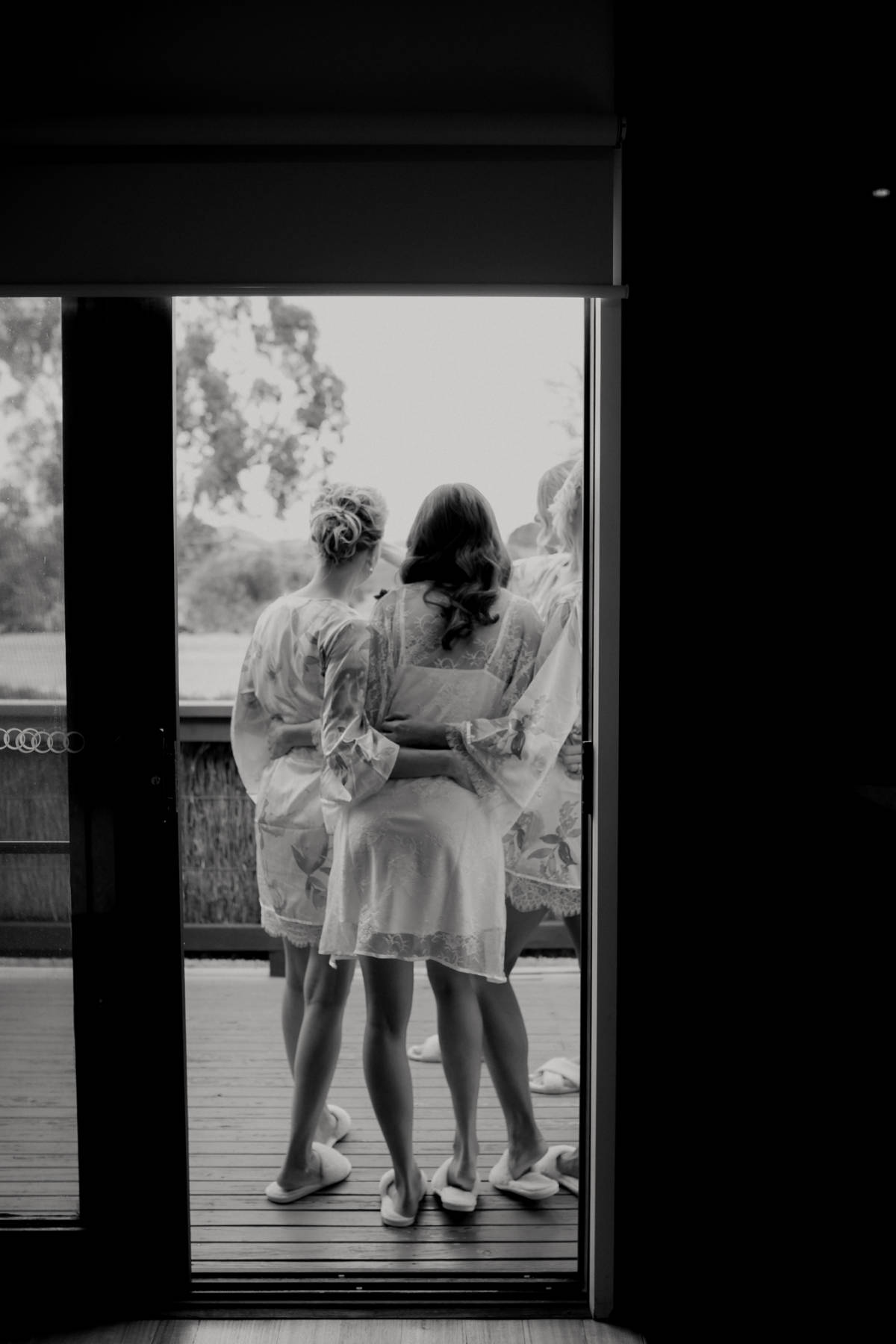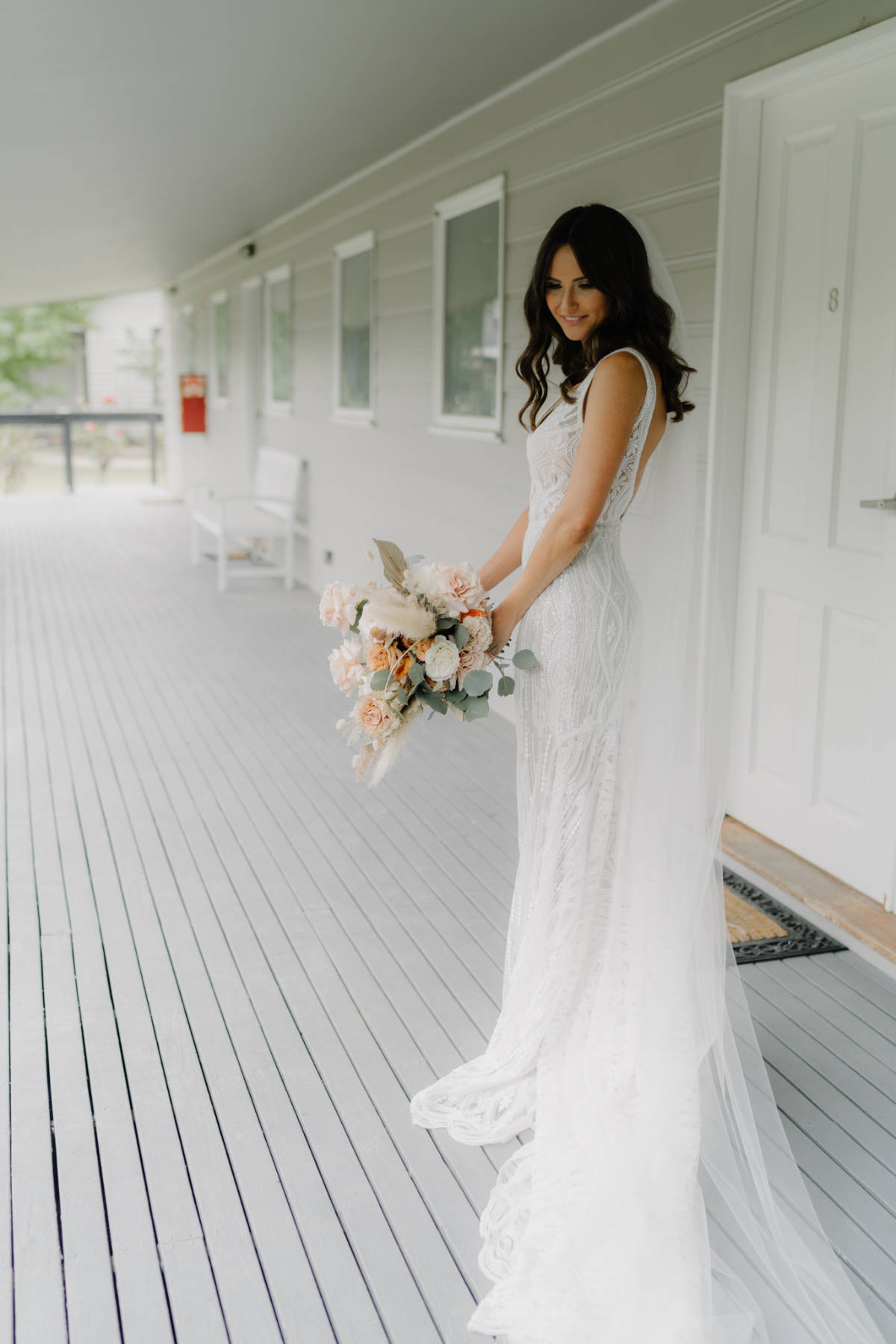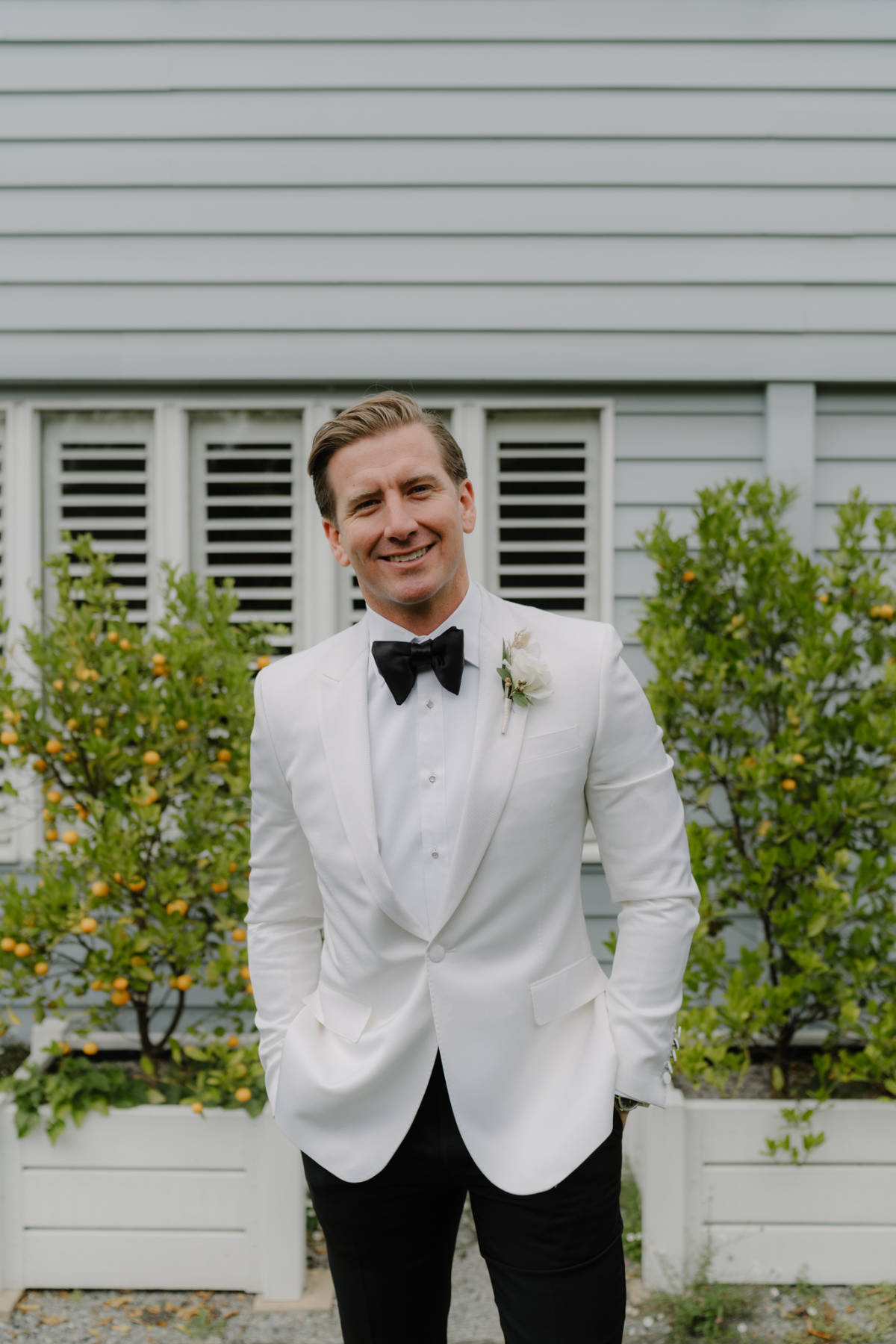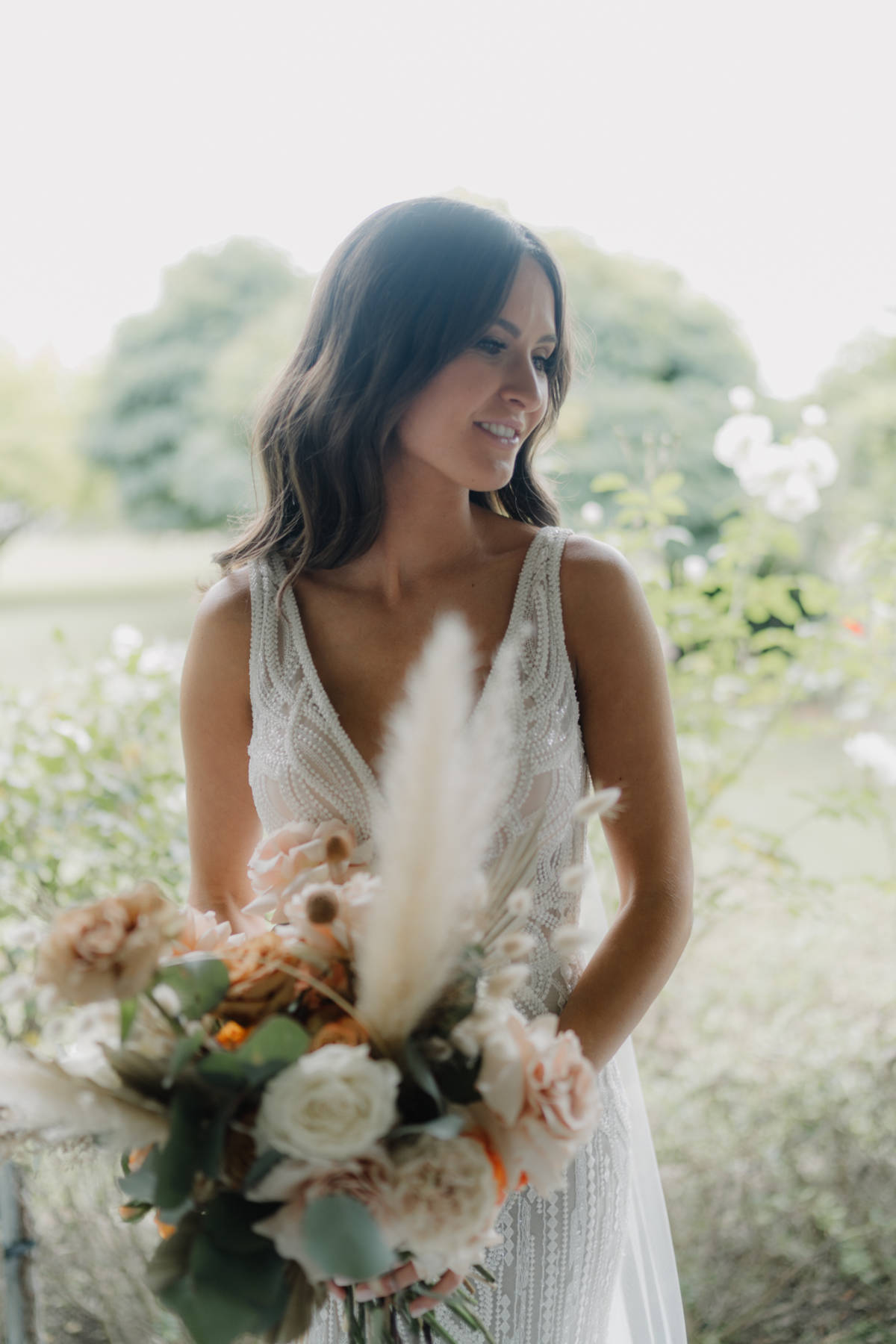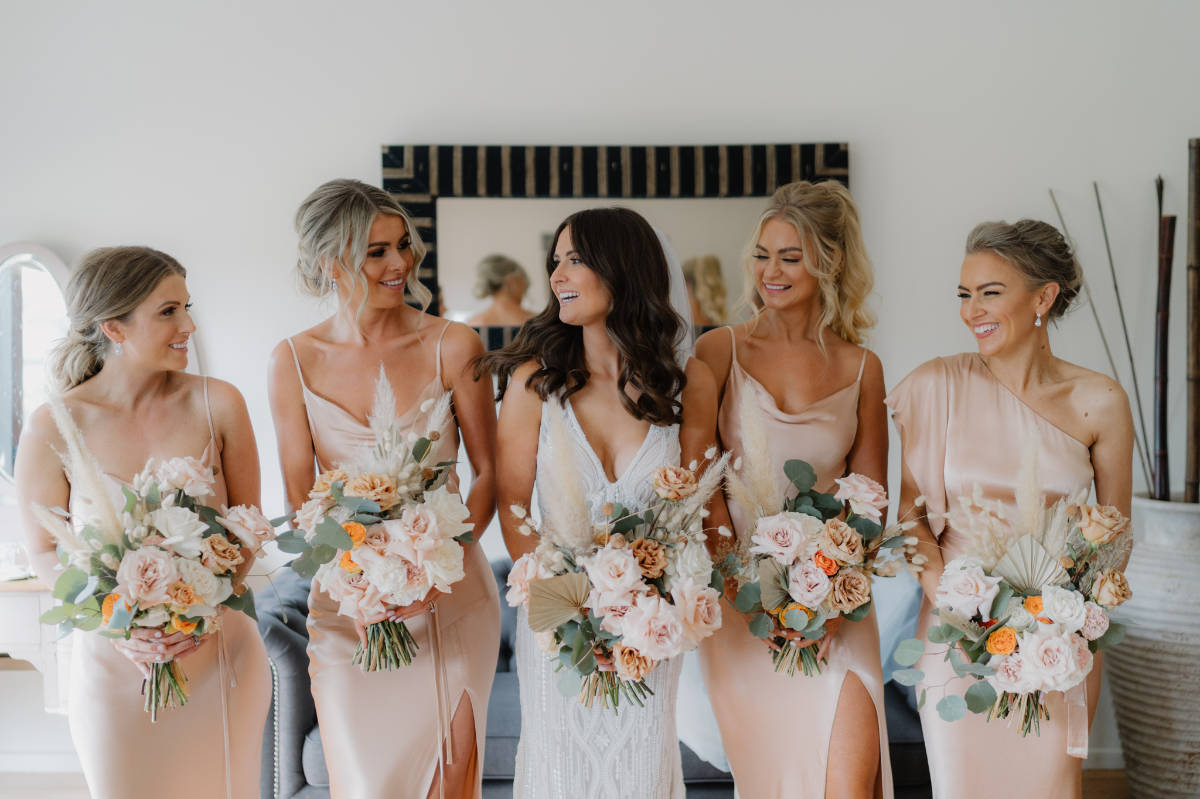 "Our flowers were absolutely stunning and far beyond anything I ever expected."
Flowers St Germain did such an incredible job with our bouquets, ceremony decorations, and aisle flowers; and all the table flowers at the reception were simply stunning. Plus we had some finishing touches on our welcome sign, wedding cake, and wishing well table.
Jayne
BROWSE FLORISTS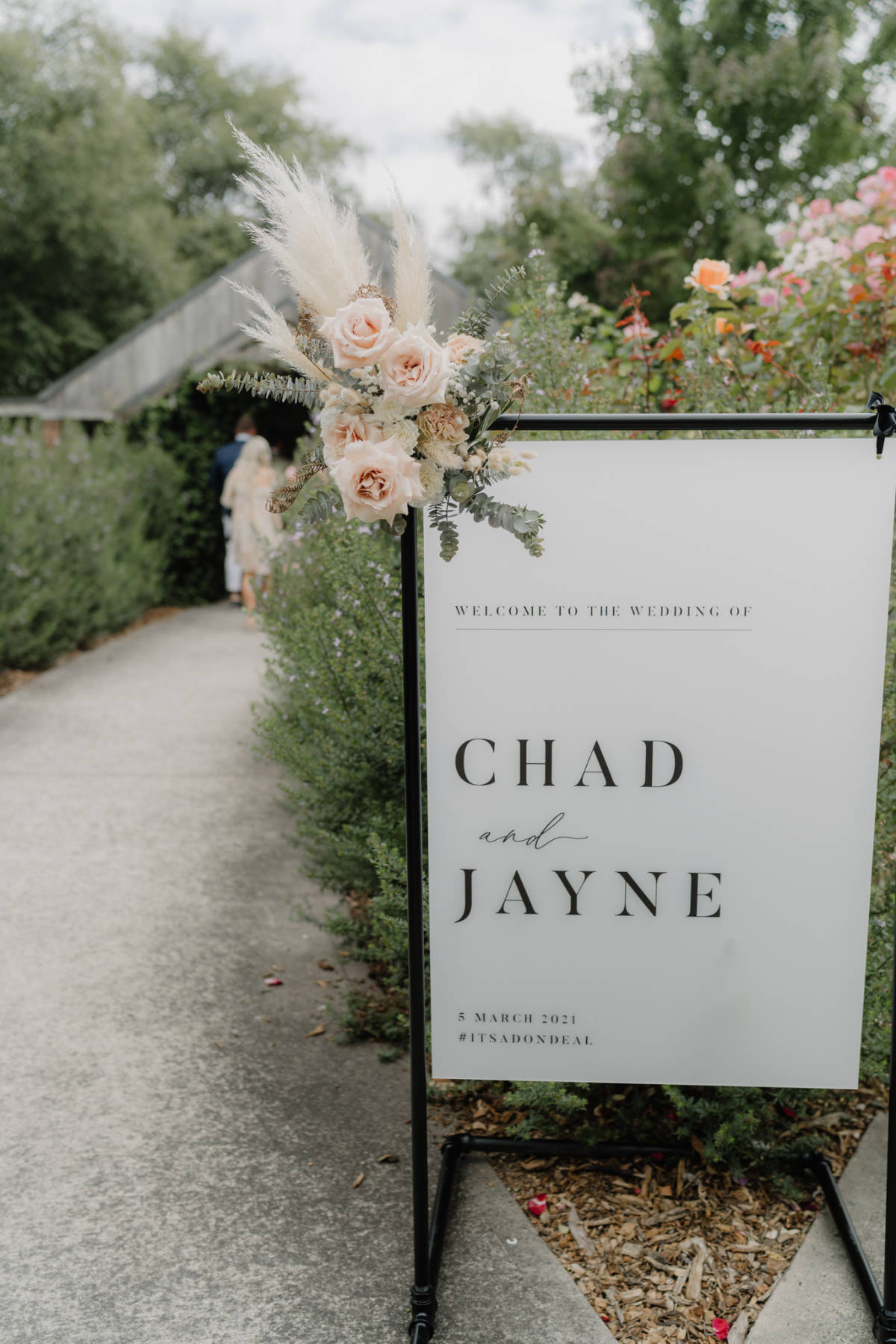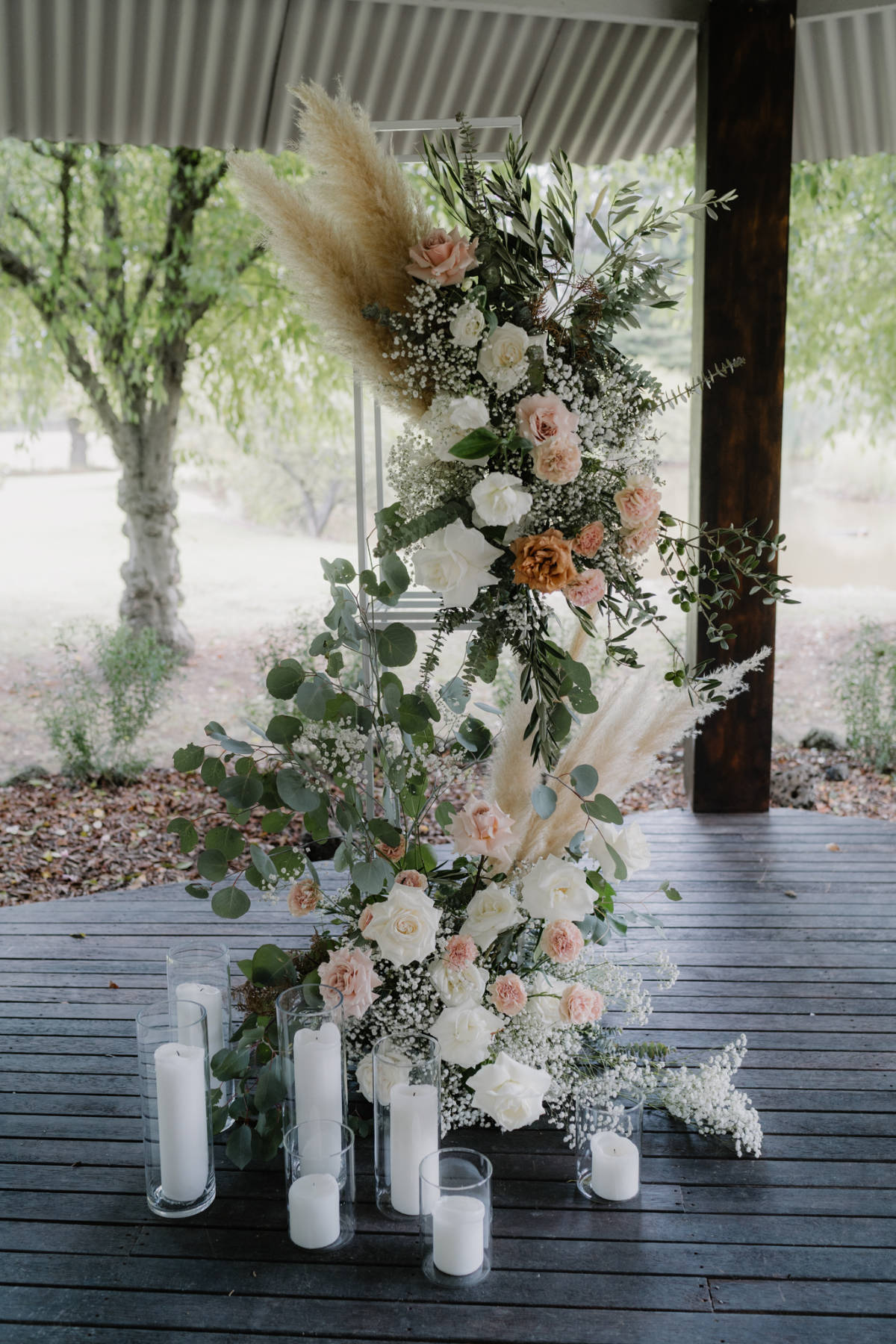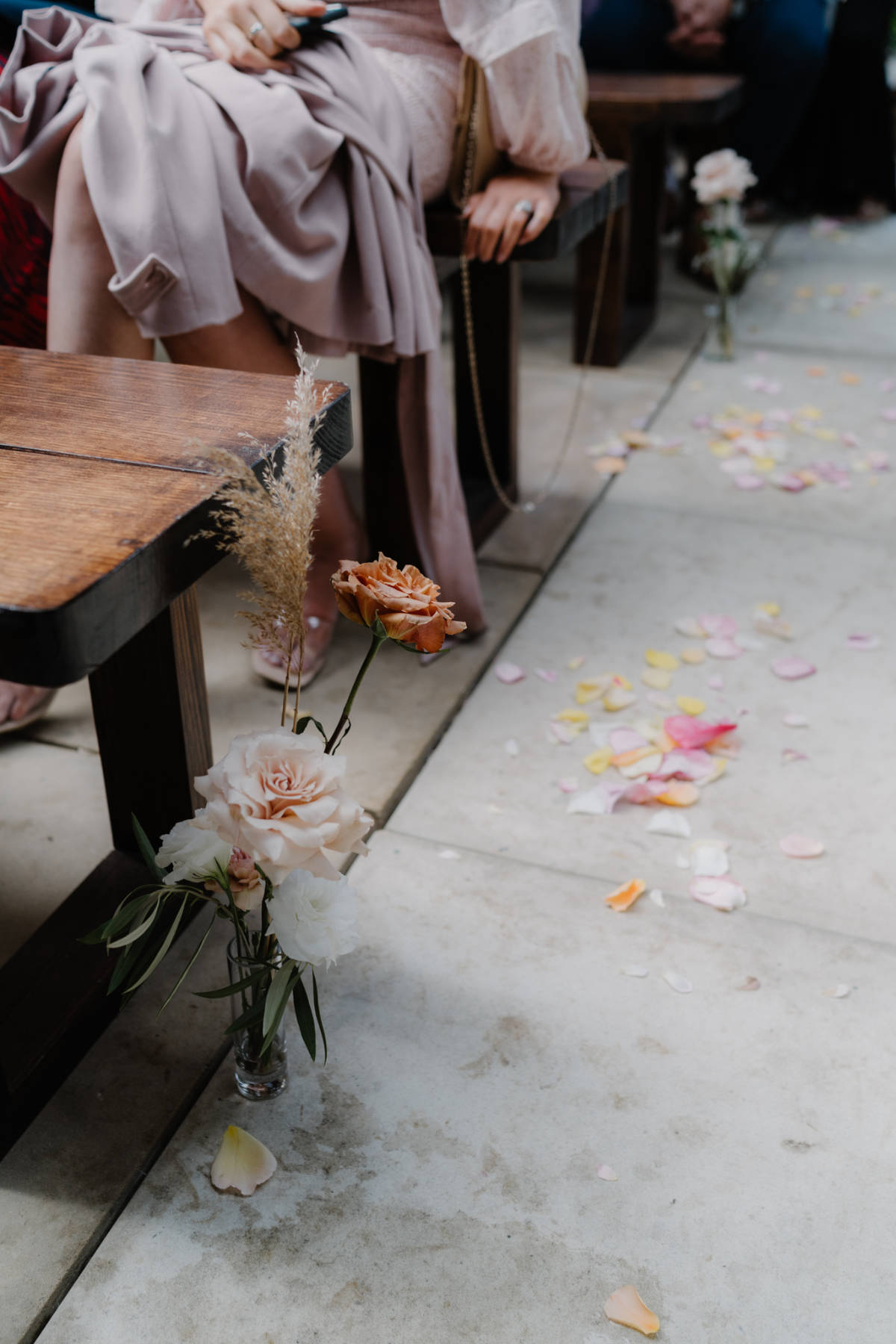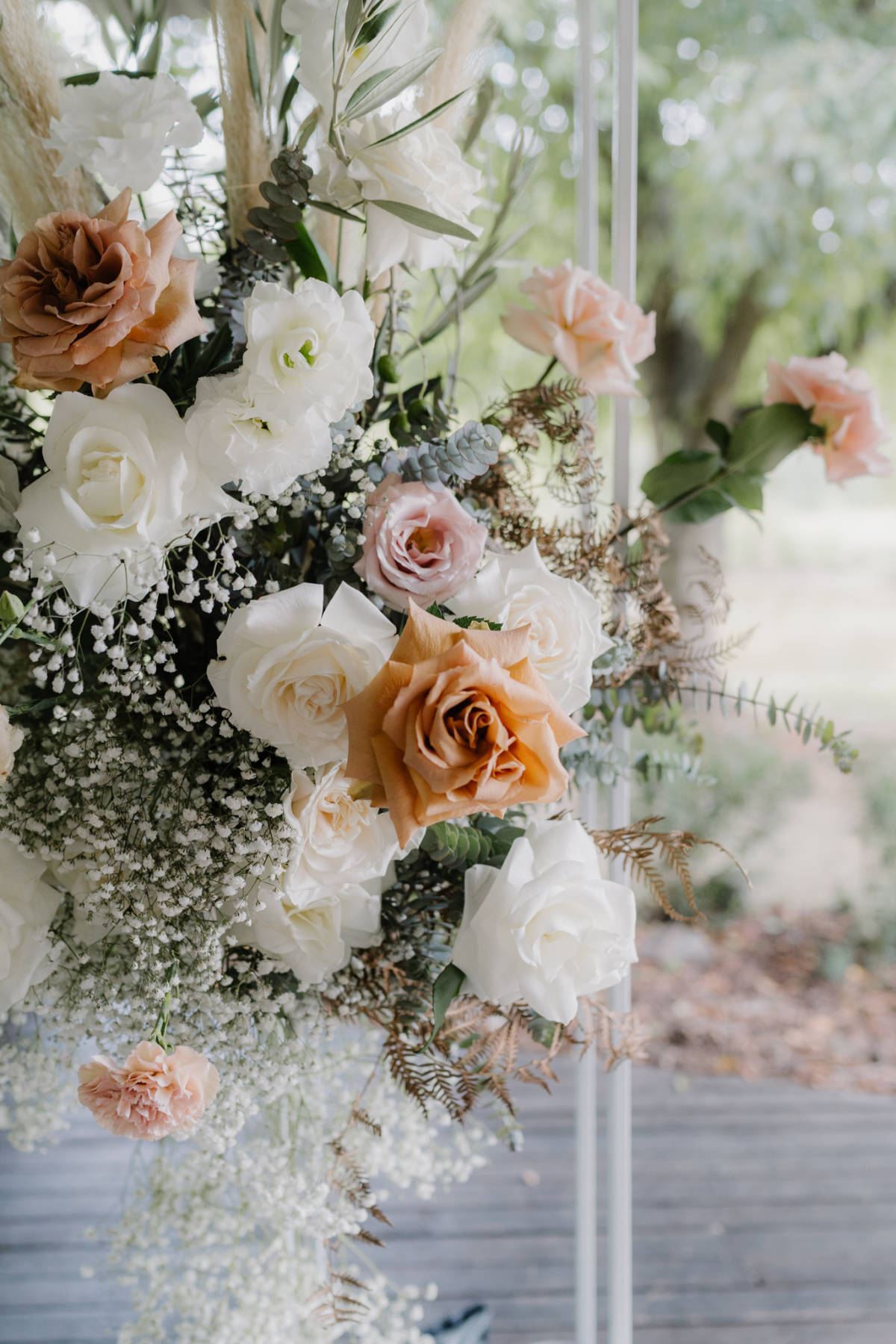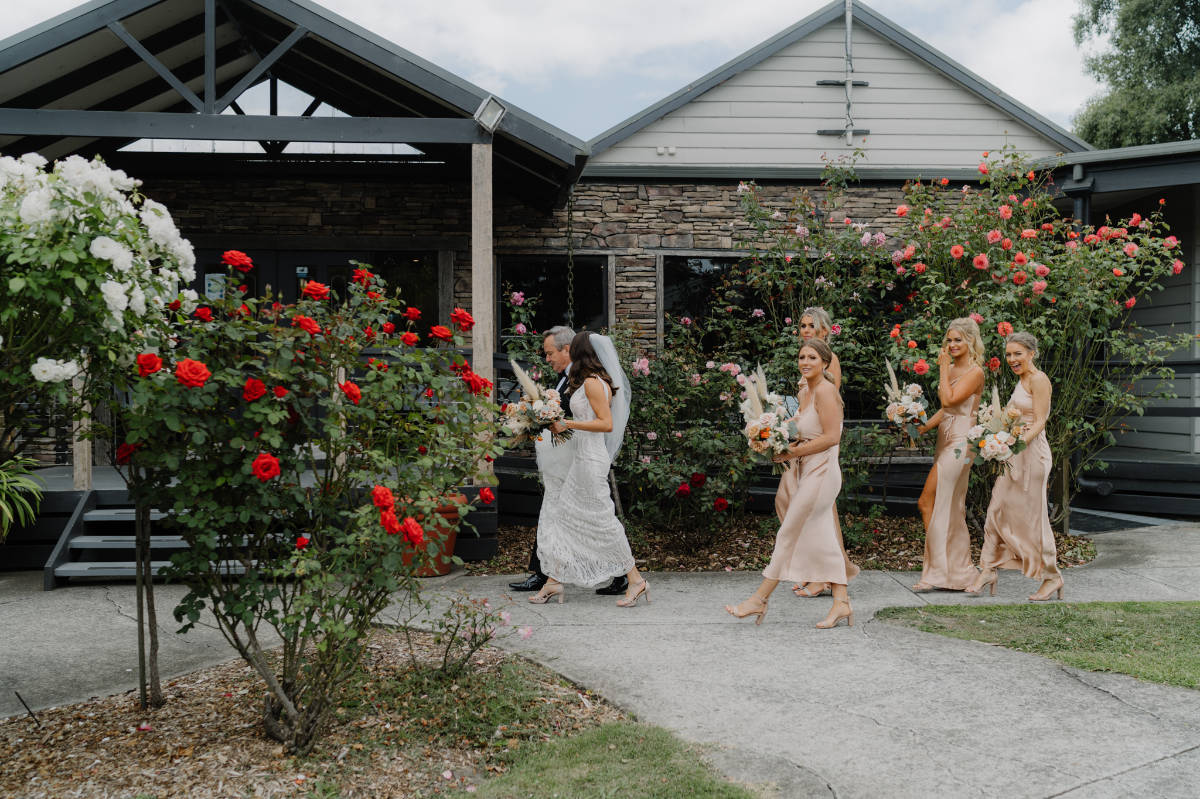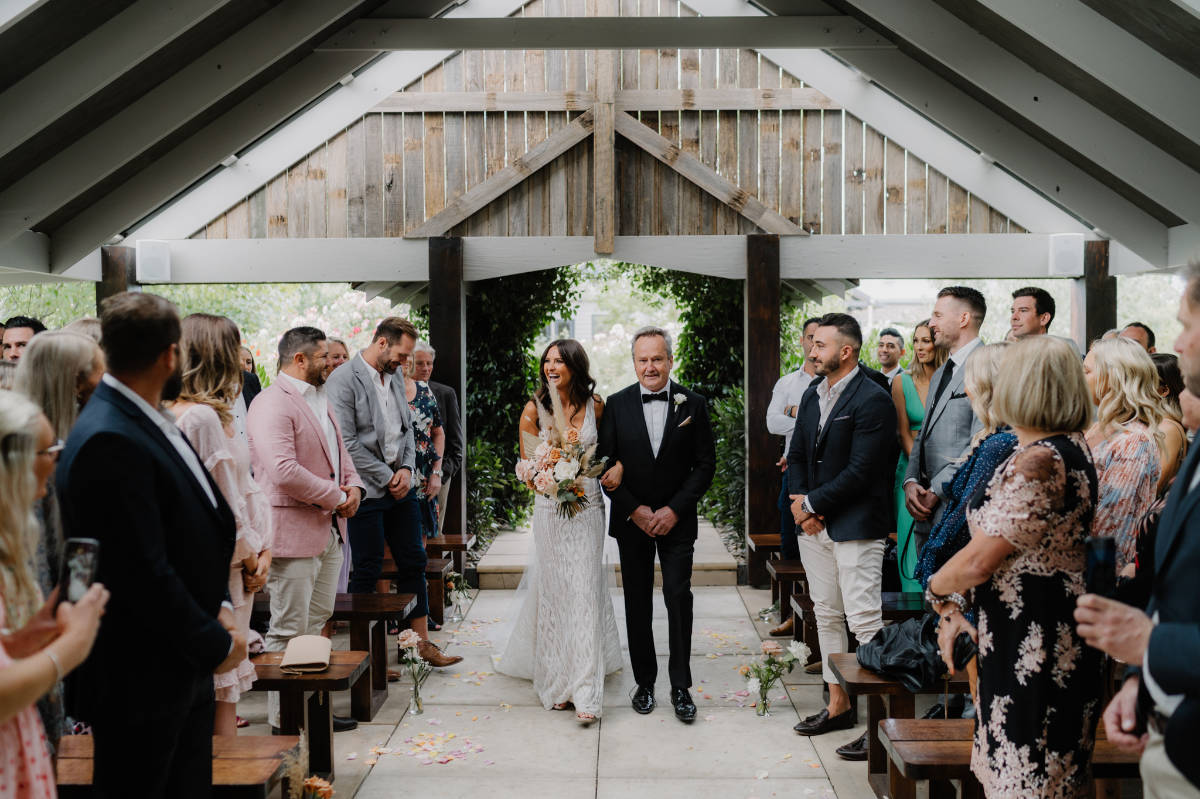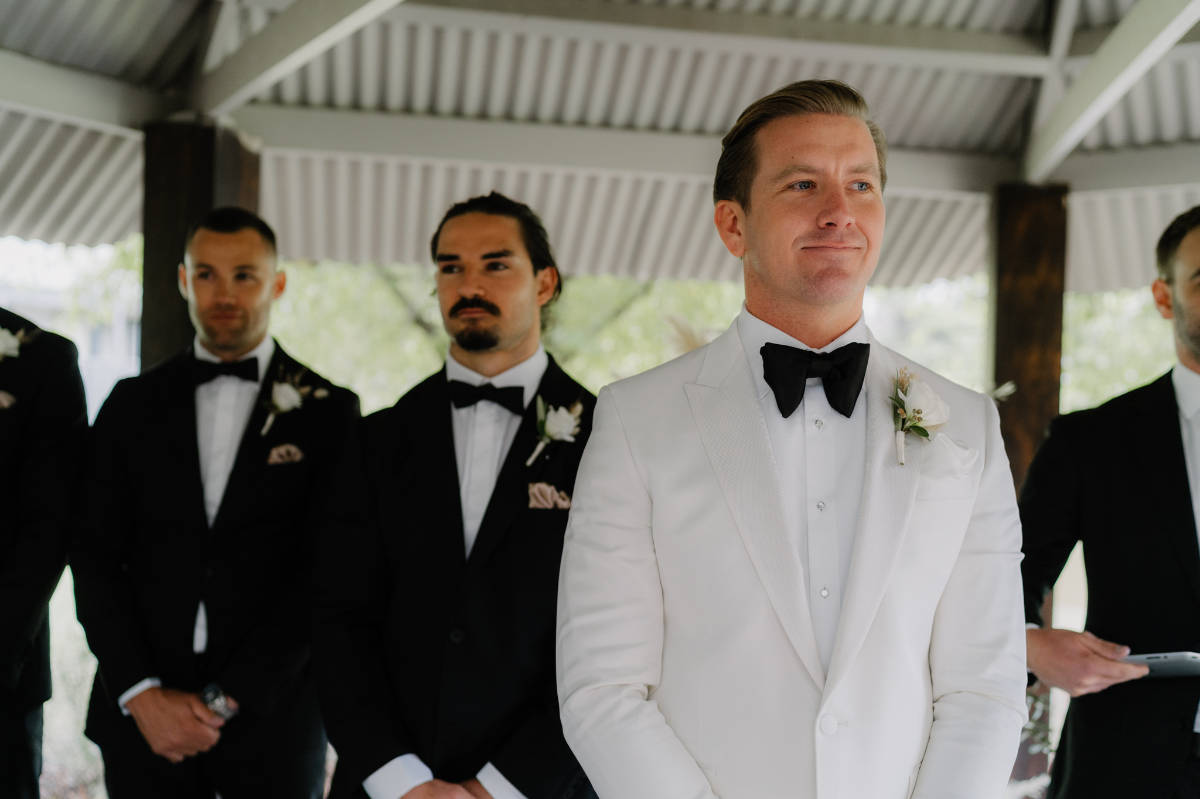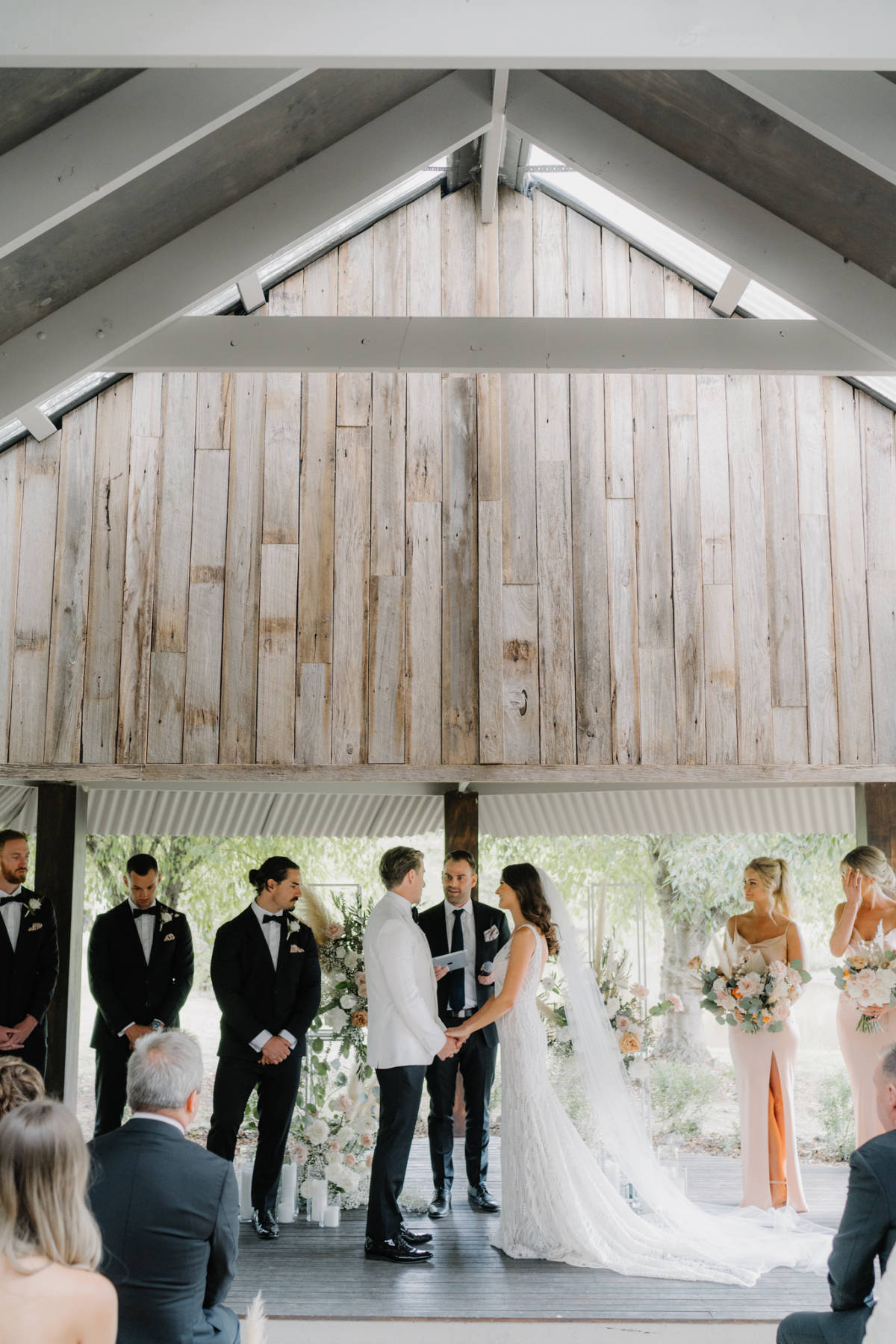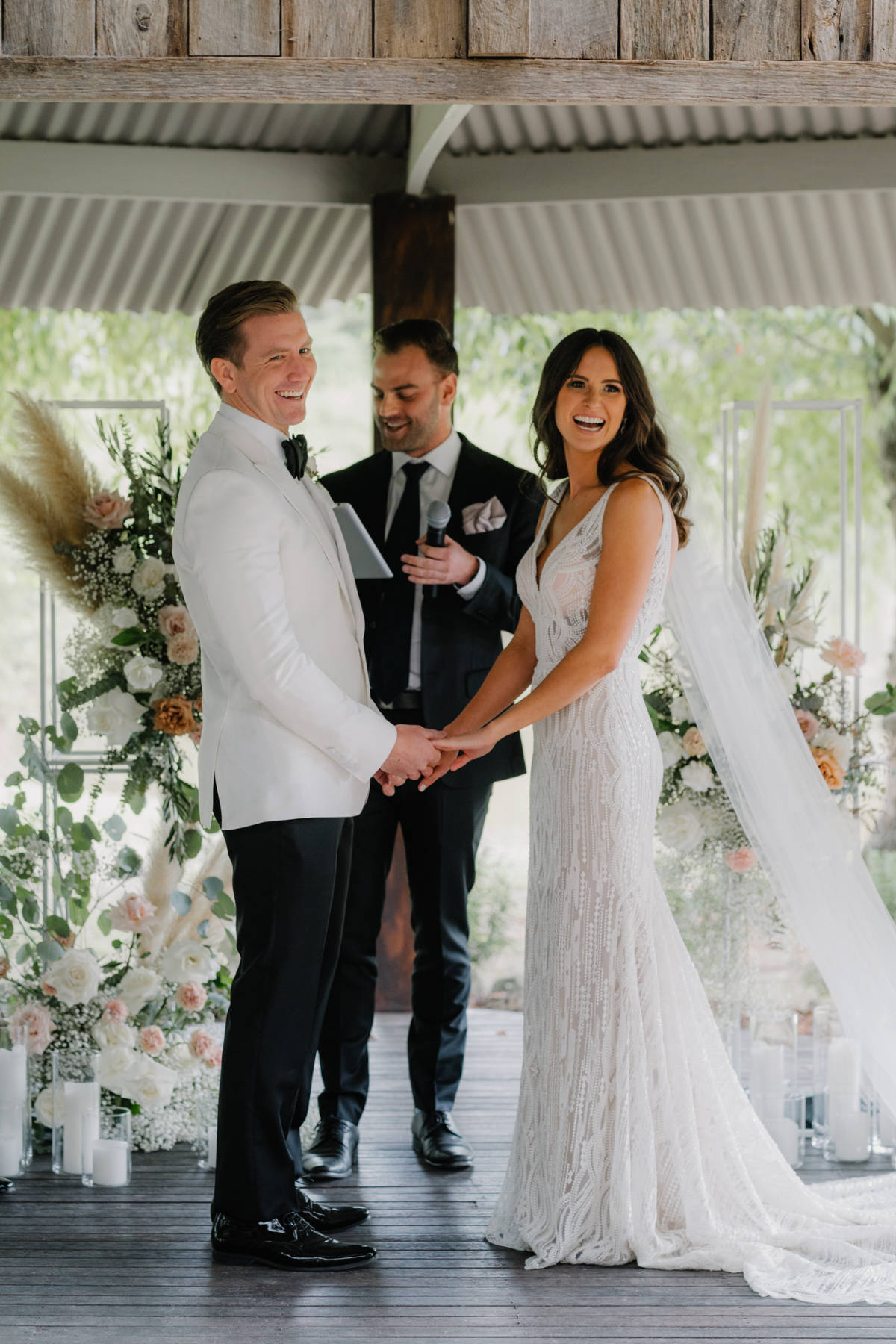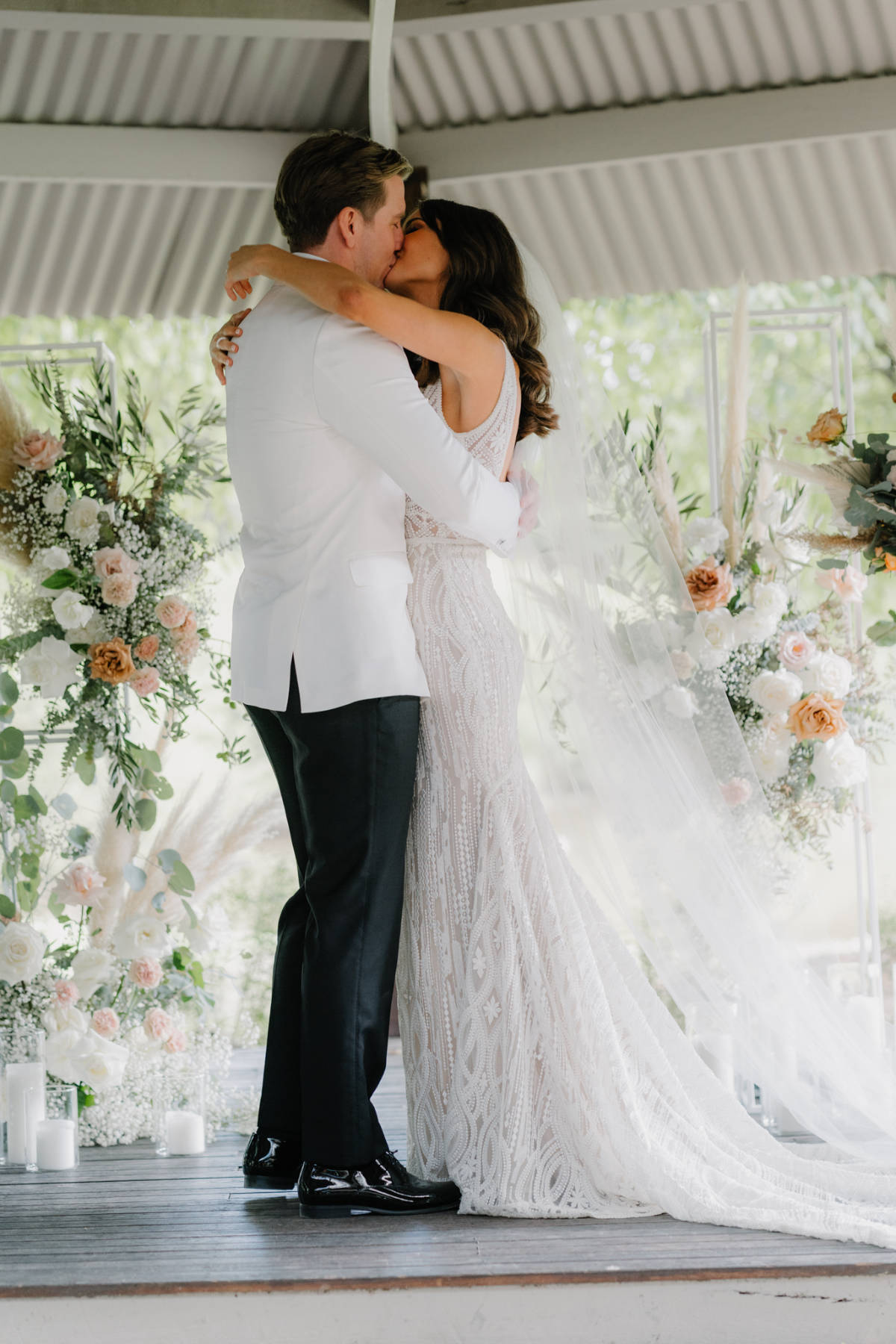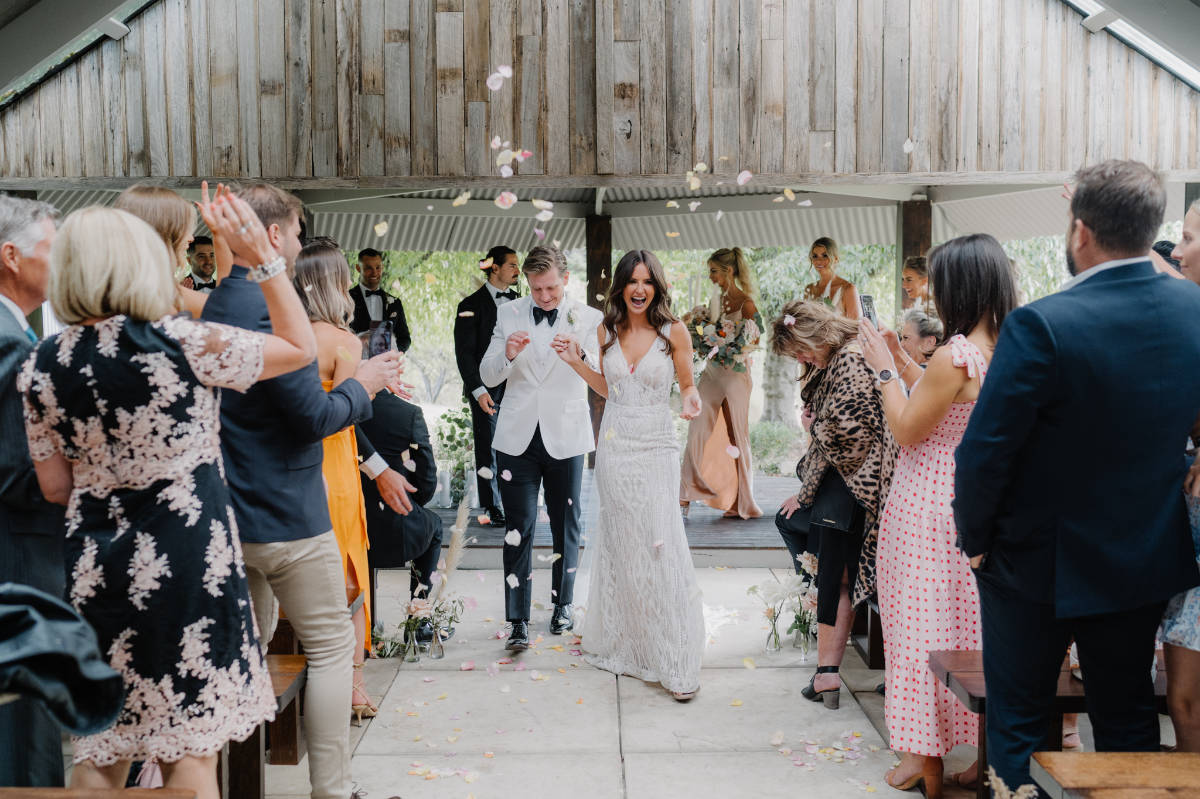 "I think the most important thing for your wedding is the photographs and videos, as it's really the only thing you get to keep forever."
Duuet Photography were incredible – they were within range of our budget and offered us a great deal for videography included too. They were amazing to work with on the day, all the photos were so candid and relaxed, exactly what we wanted. And the professional quality of the images and video were beyond what we ever expected, and we were so happy we chose them.
CHECK OUT DUUET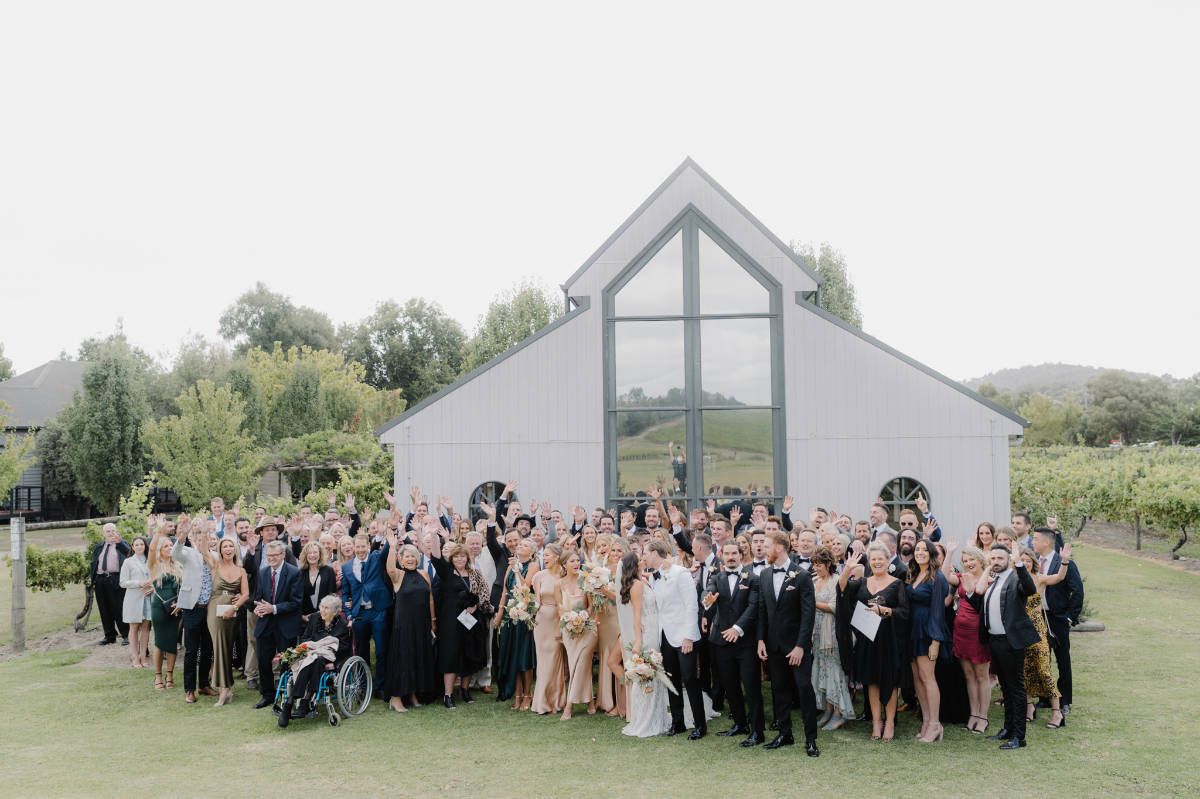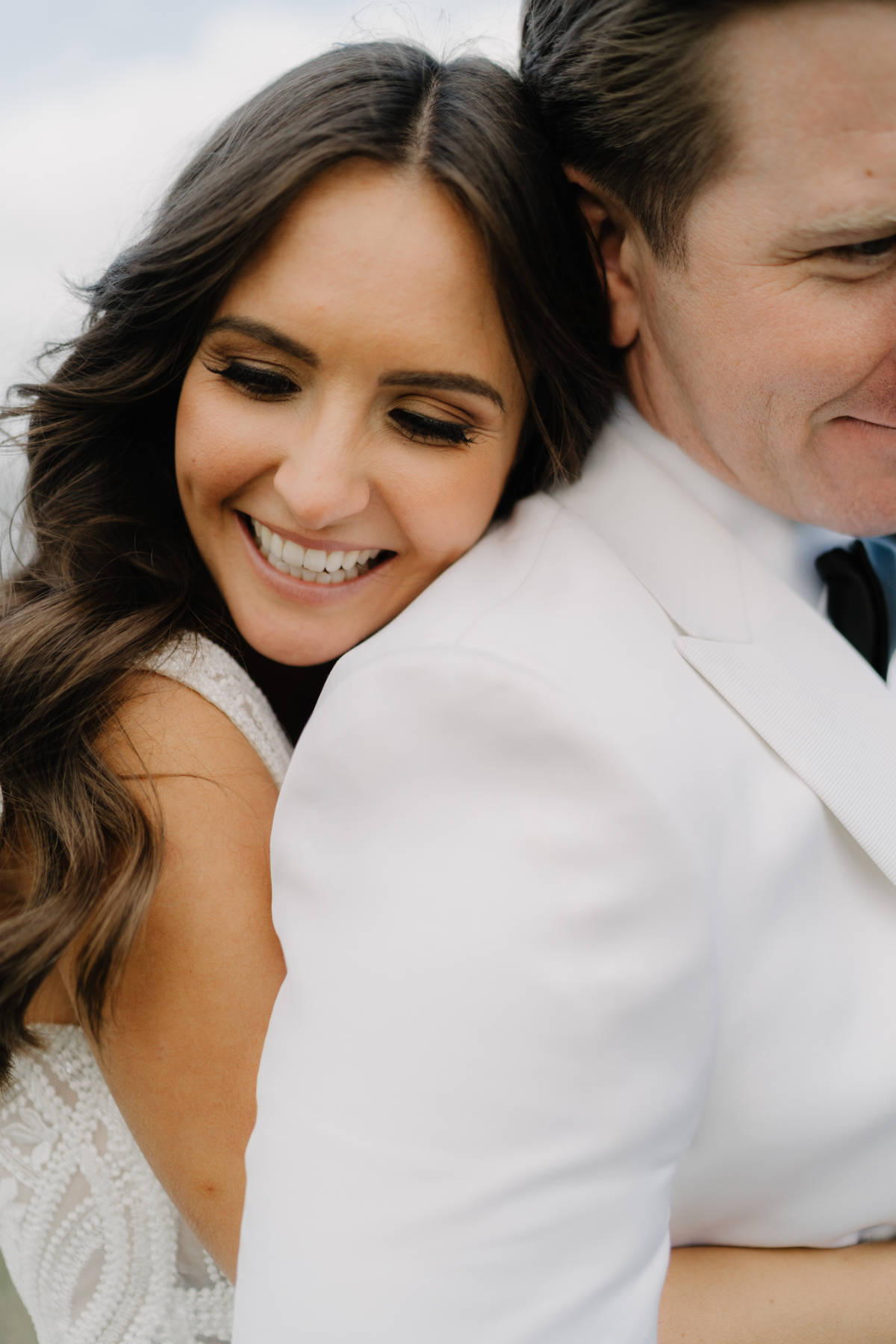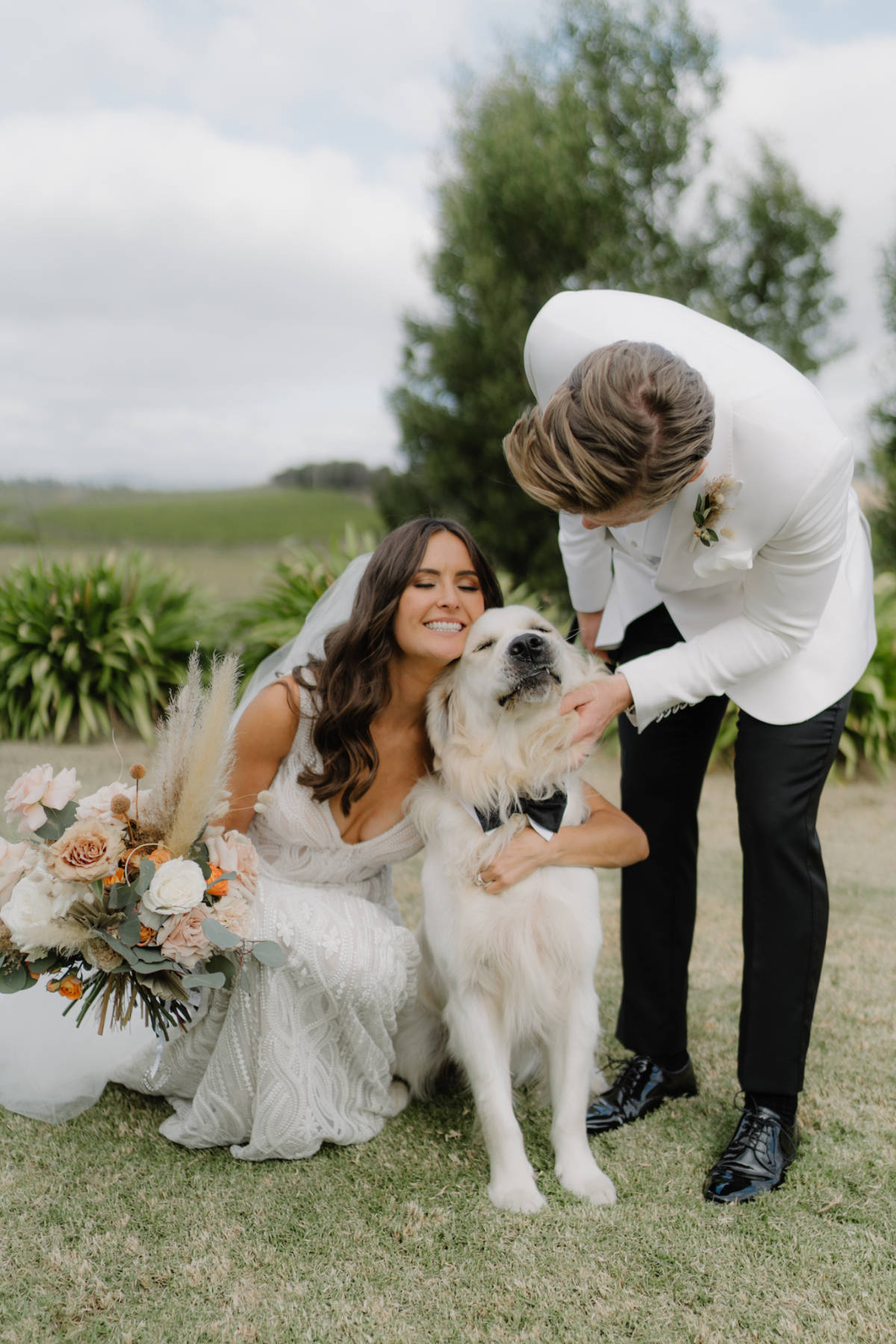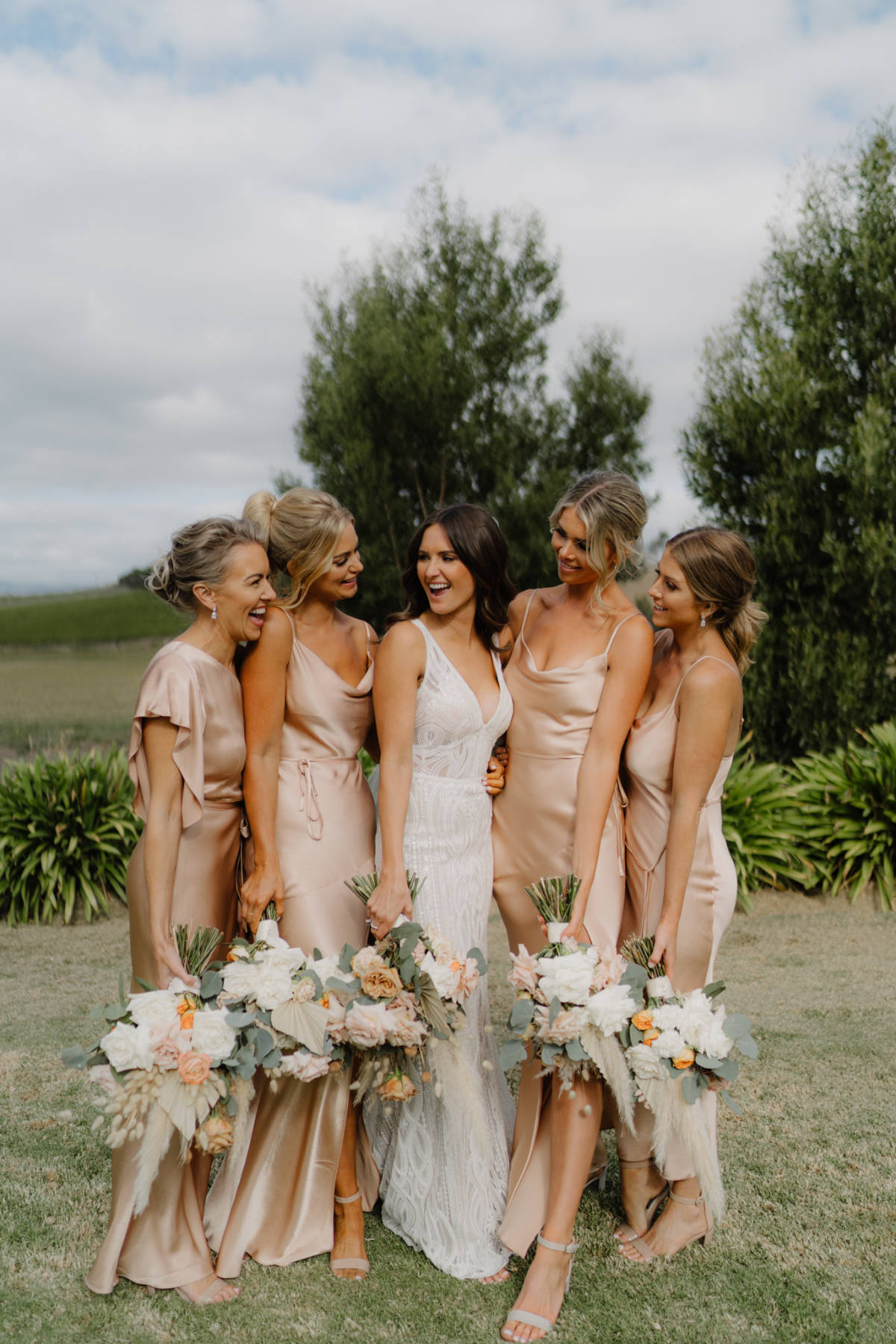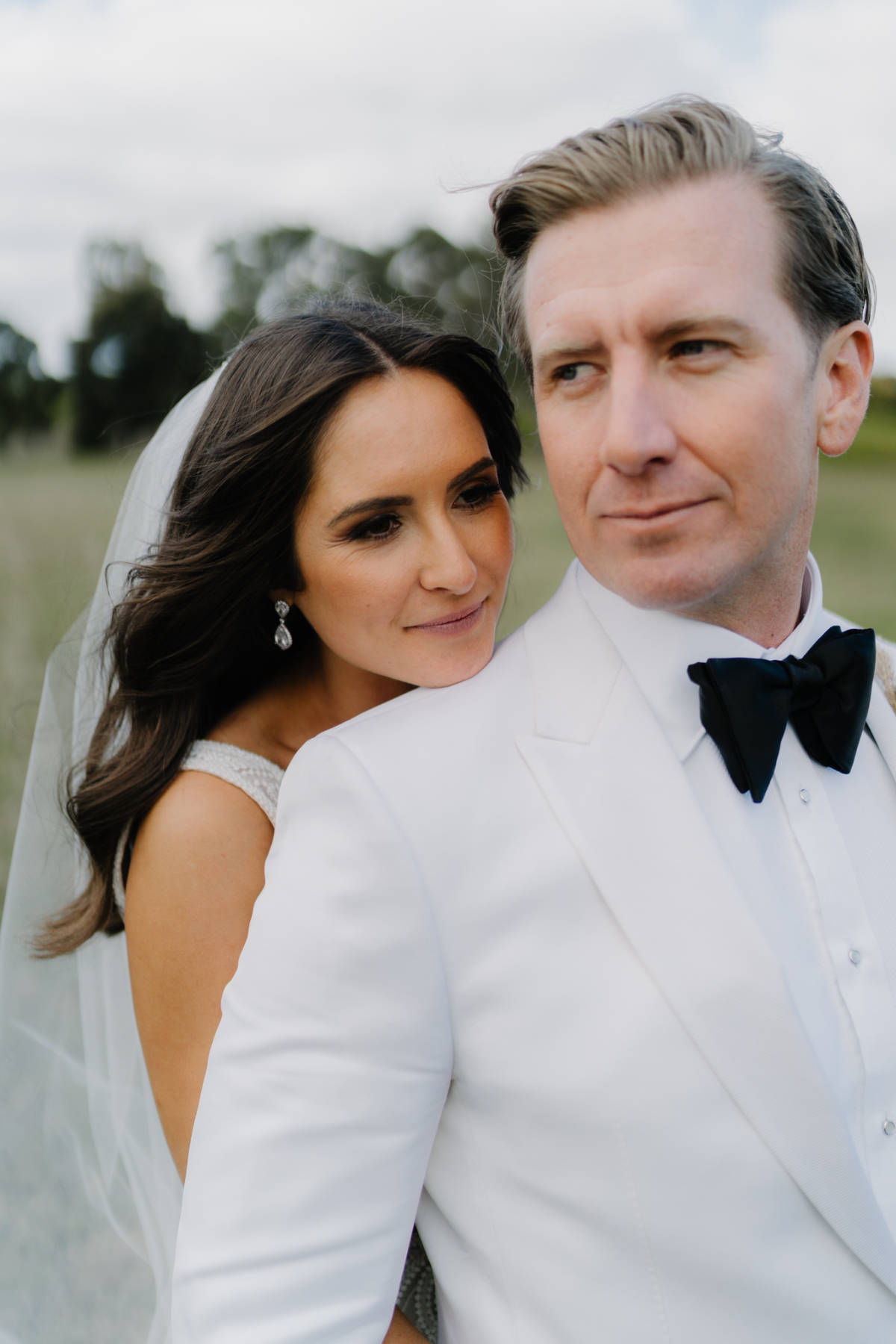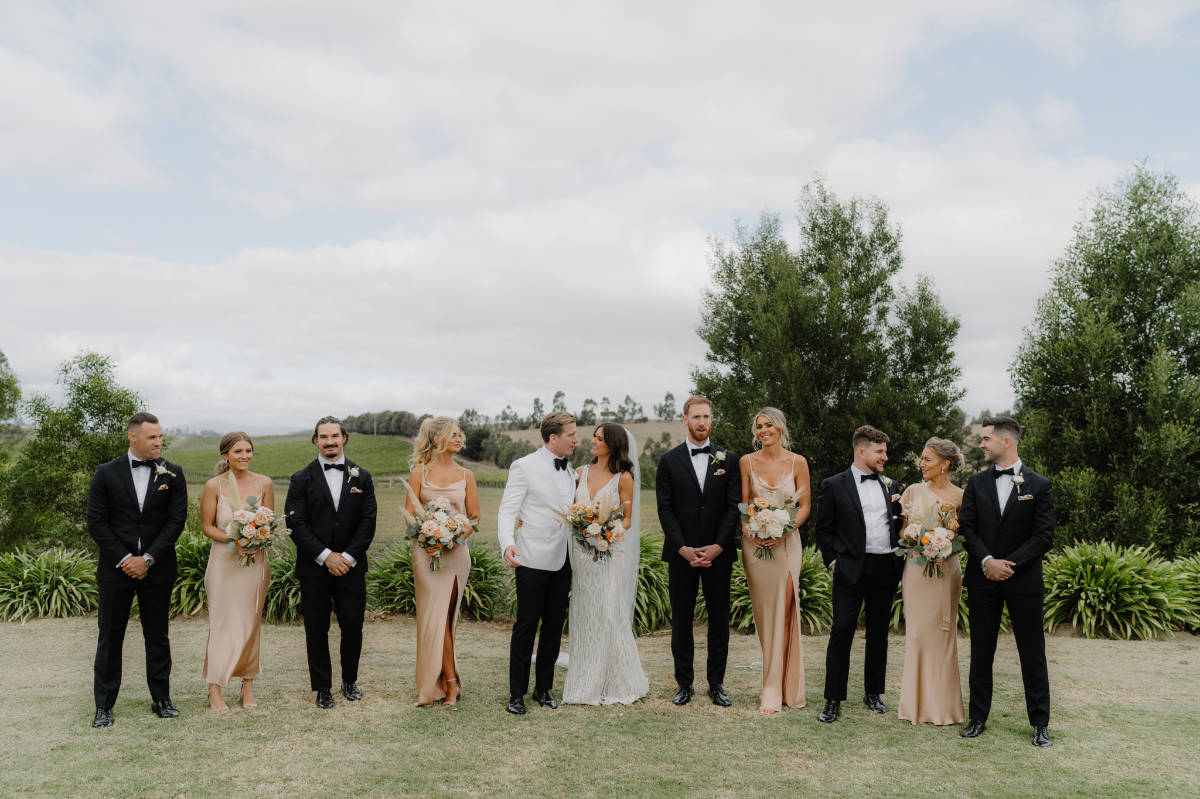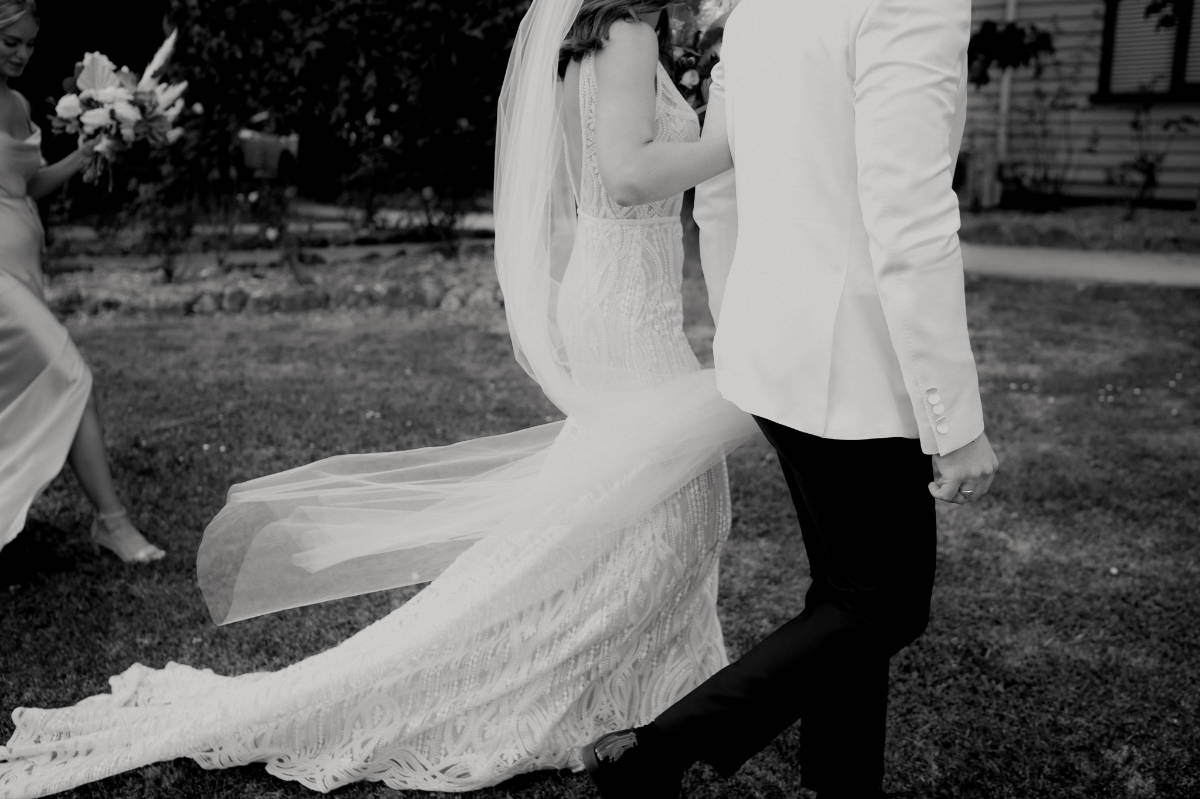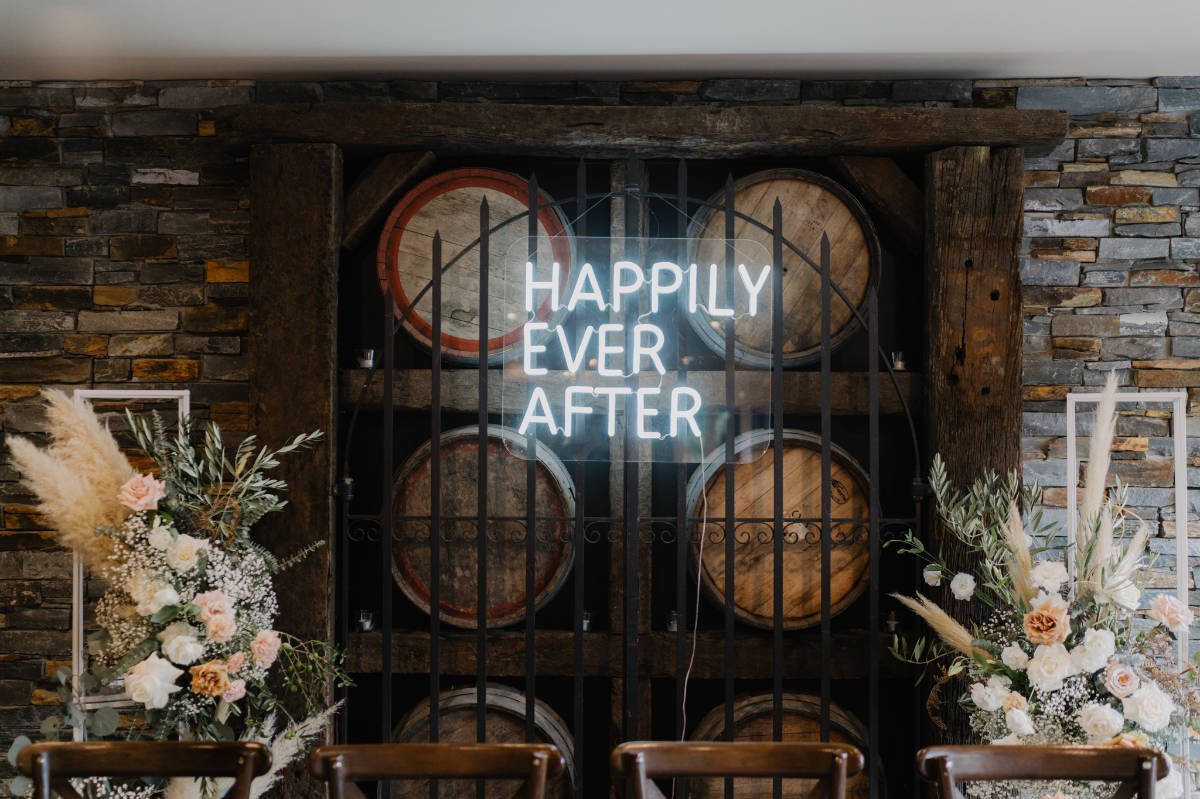 "Immerse catered for the whole event and the food was delicious."
 We started with drinks and canapes (nibbles), then alternating entrees and mains once everyone was sitting, and roving desserts after dinner as we wanted everyone up and dancing as soon as speeches were over. The food was constantly flowing and we were very happy with the service provided.
Jayne
VISIT IMMERSE WINERY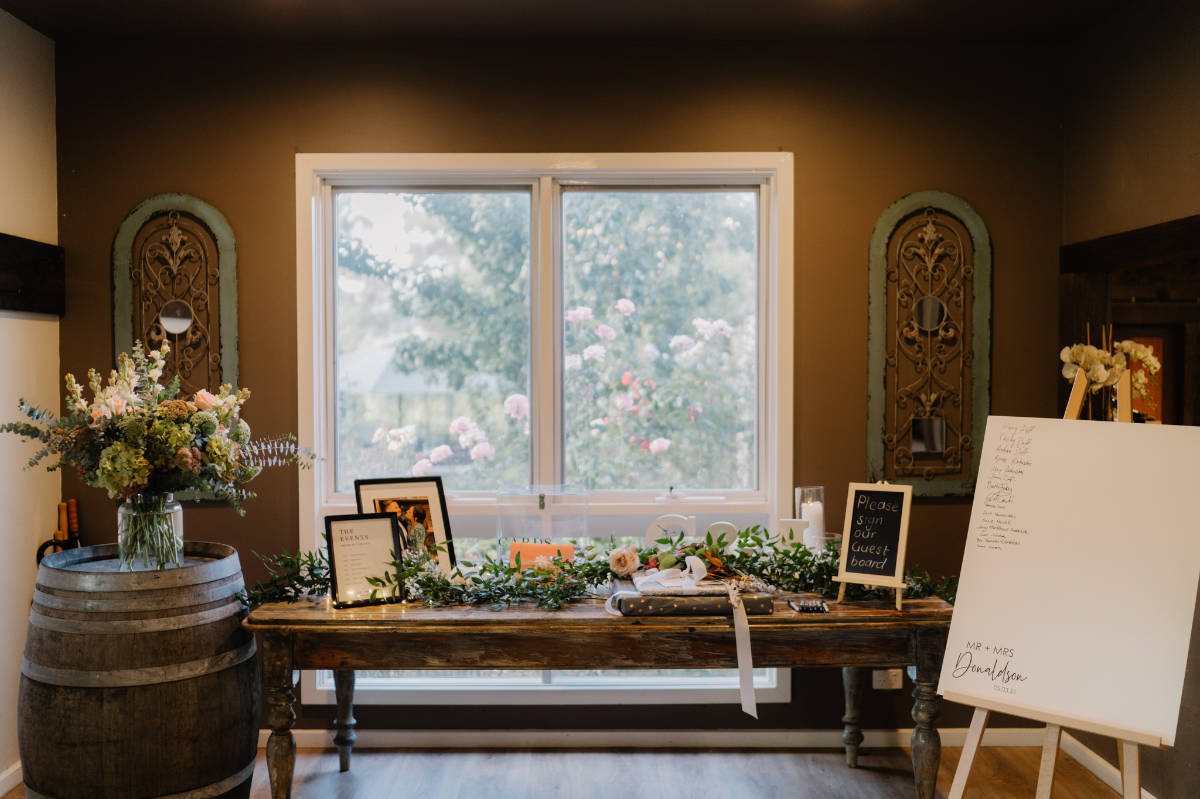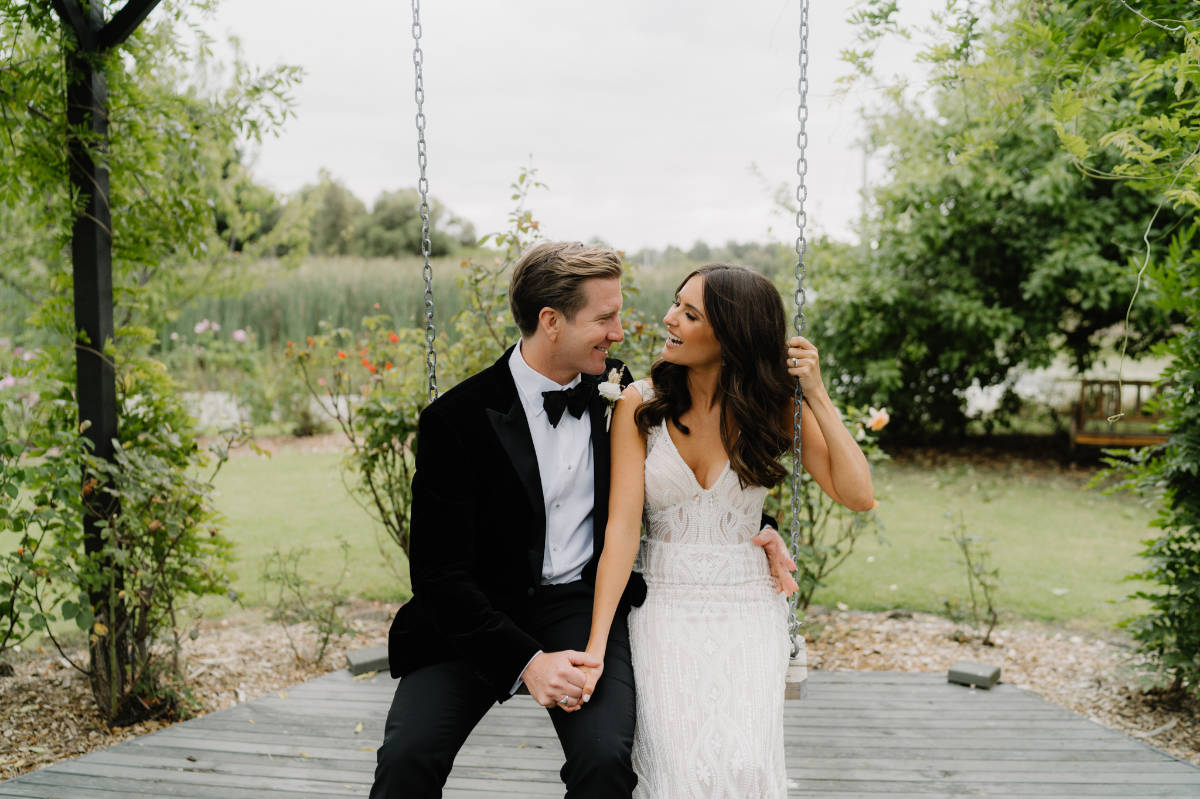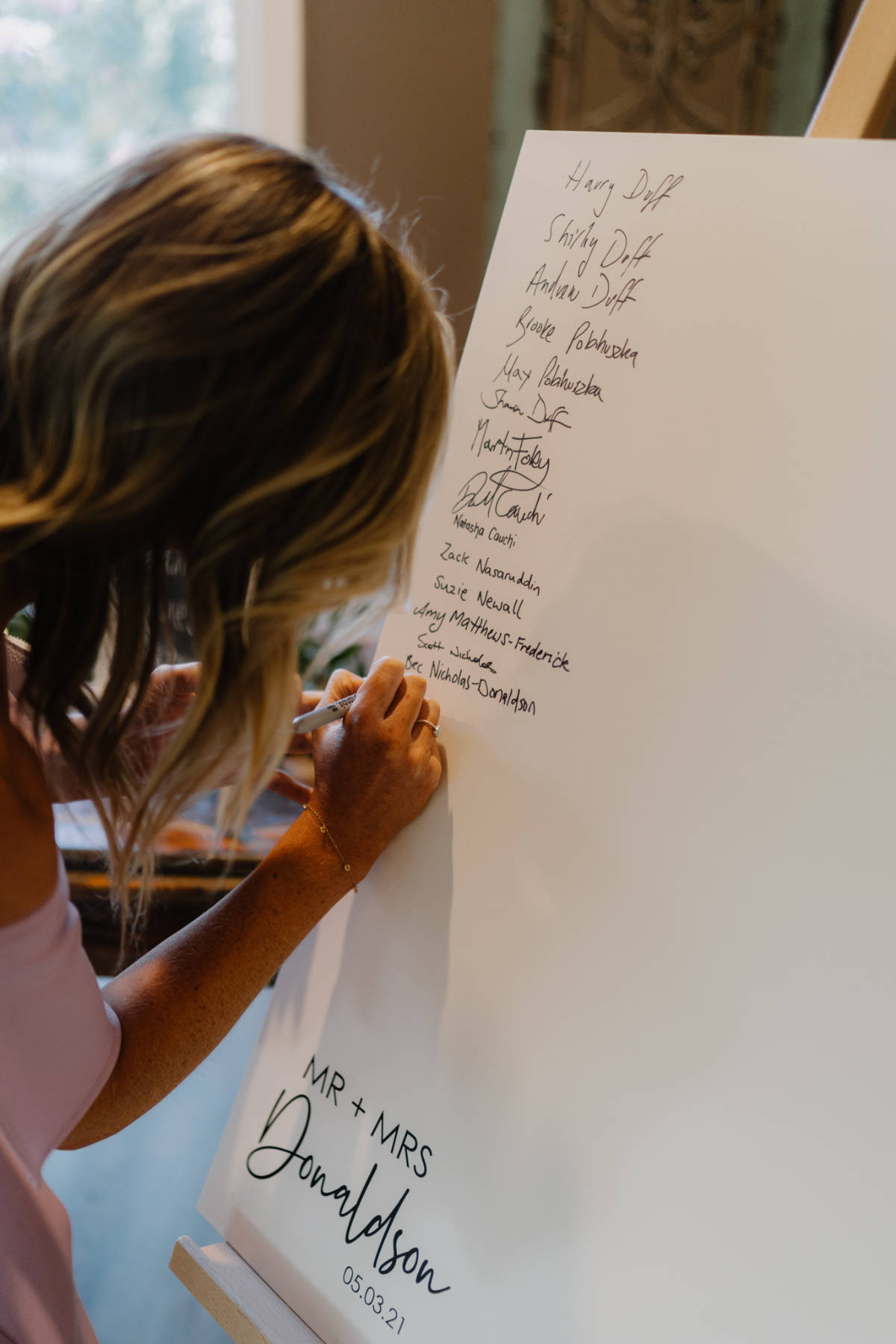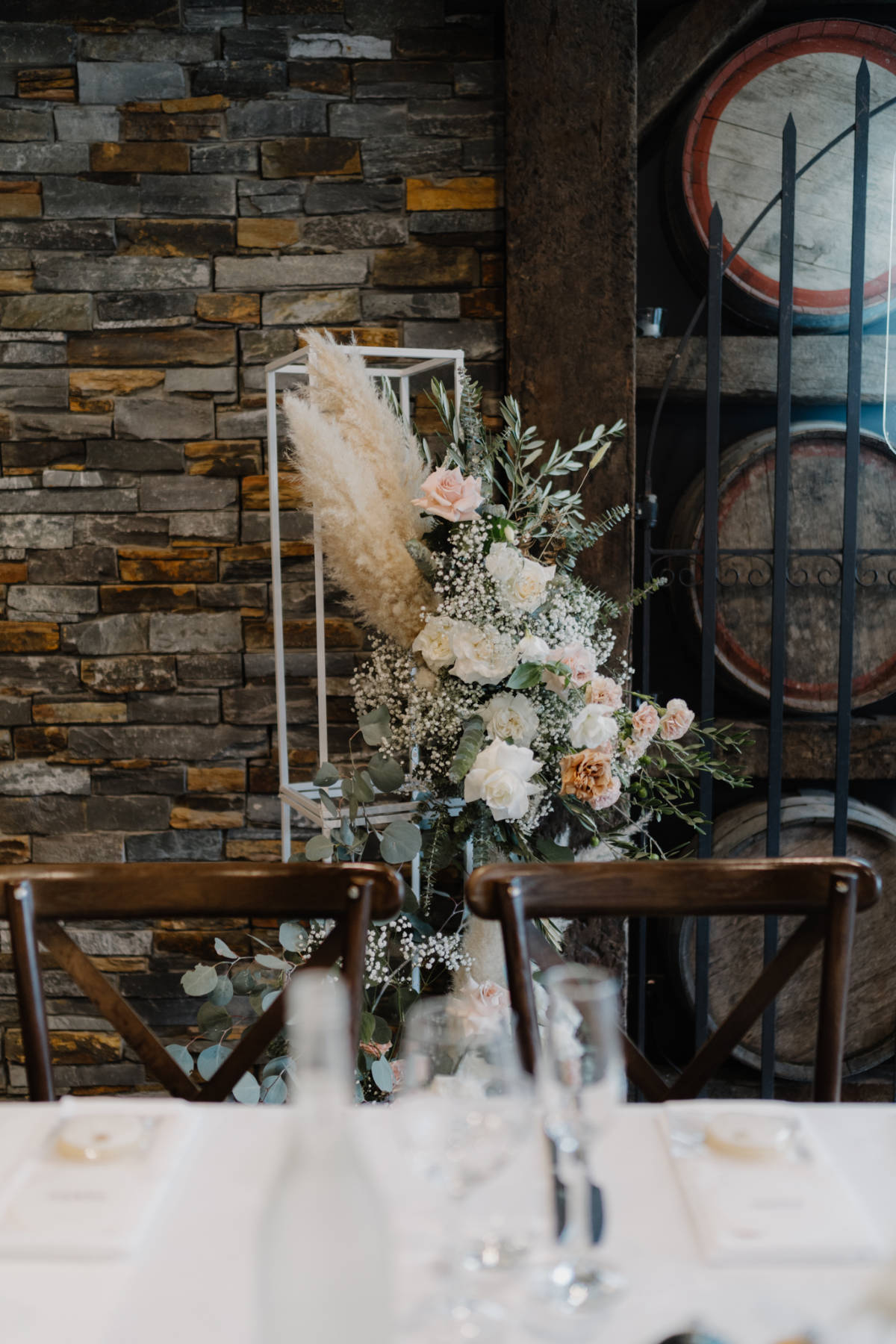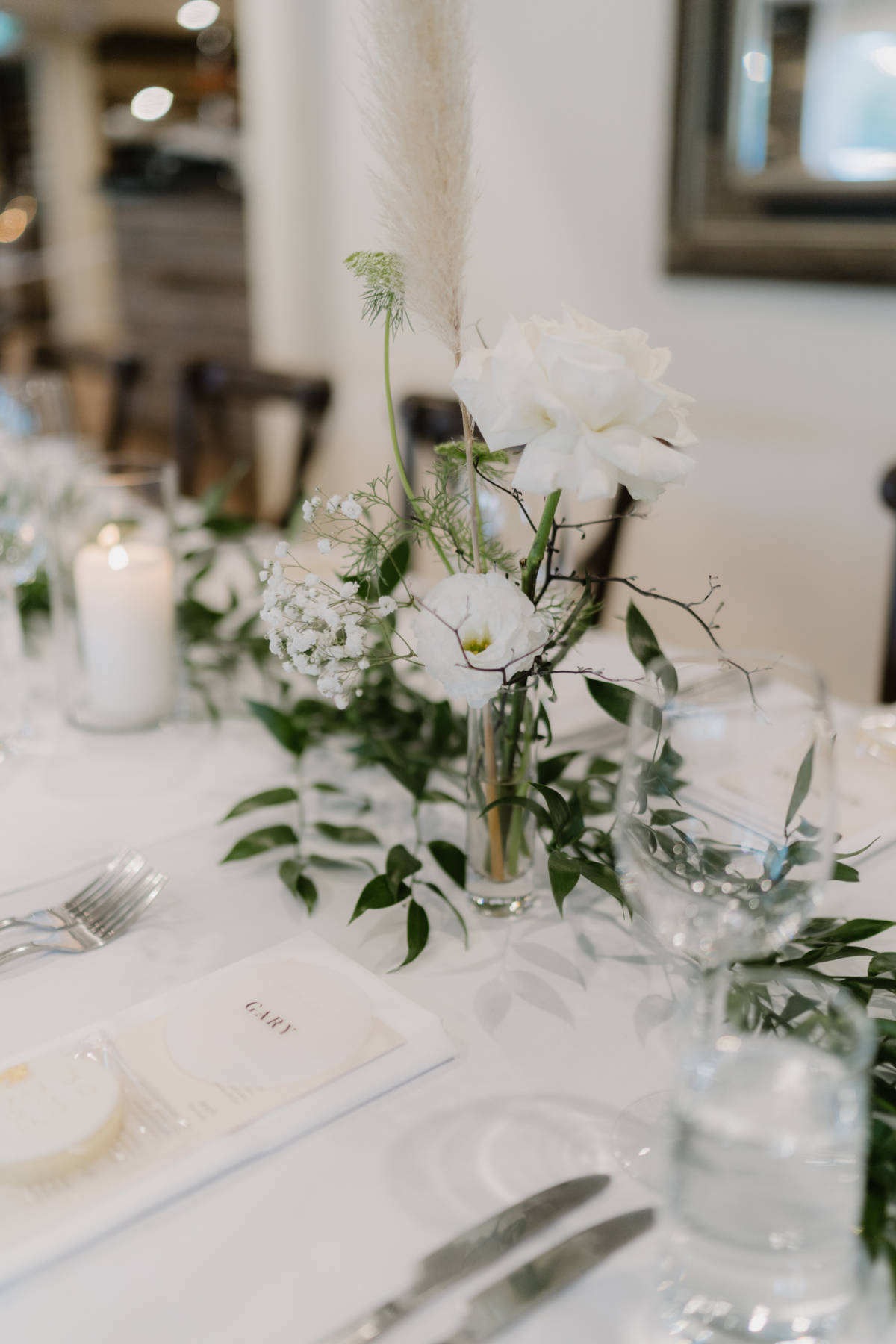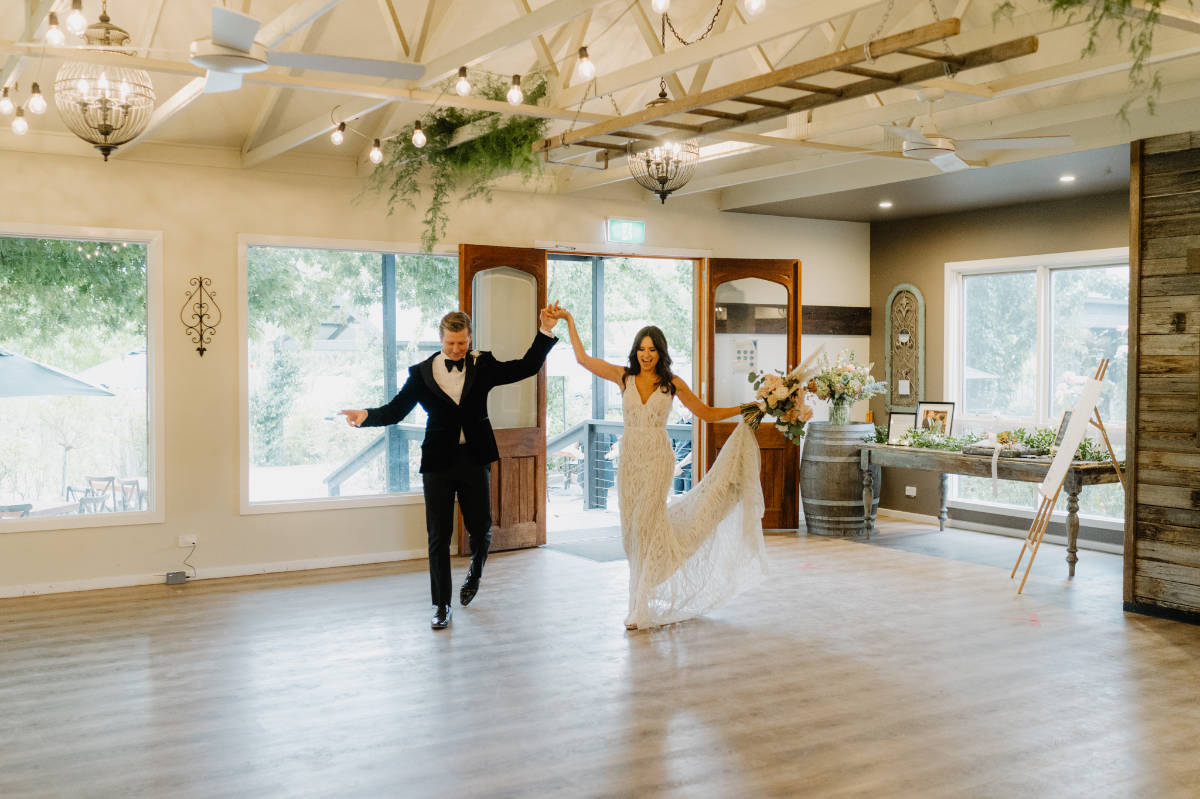 We had a guitarist, singer and pianist playing acoustic music for the ceremony and pre-reception drinks and canapes, and the band set up just before dinner time and got everybody dancing! They played such a great range of music and had everyone on their feet – we got so many compliments on the band.
Jayne
CHECK OUT THE BOMBASTICS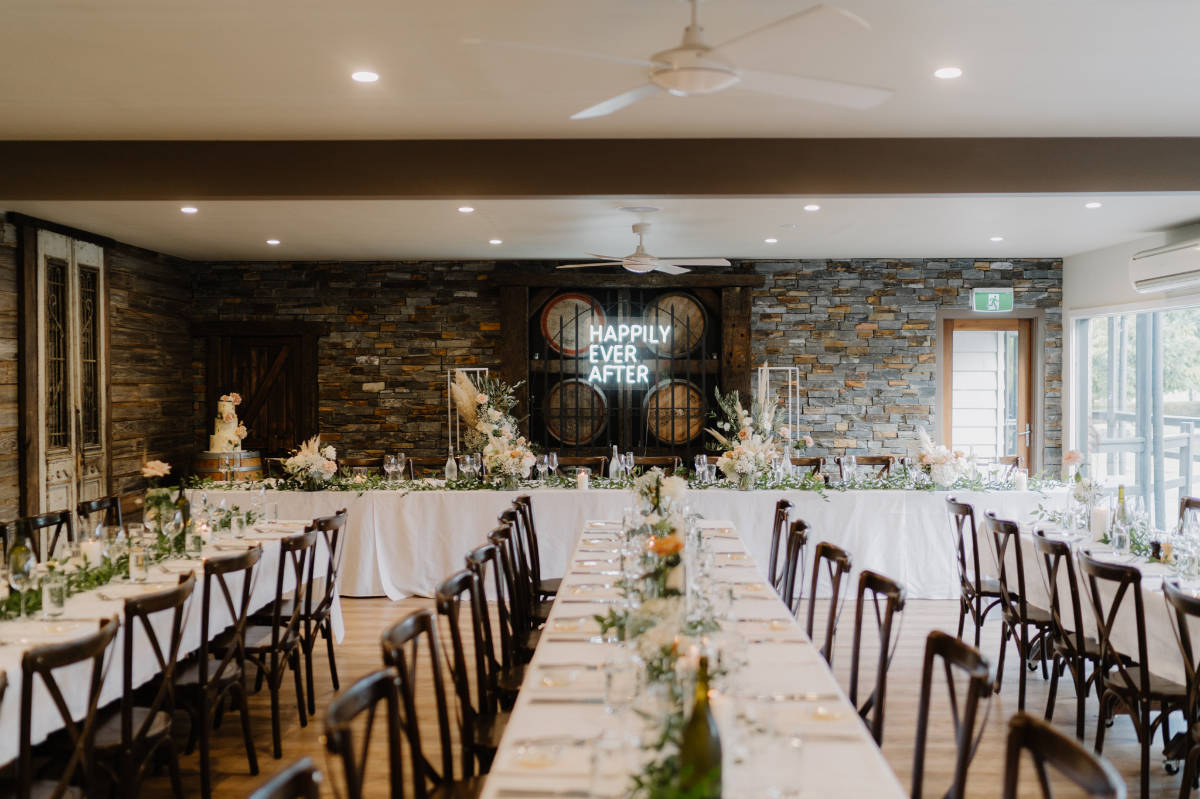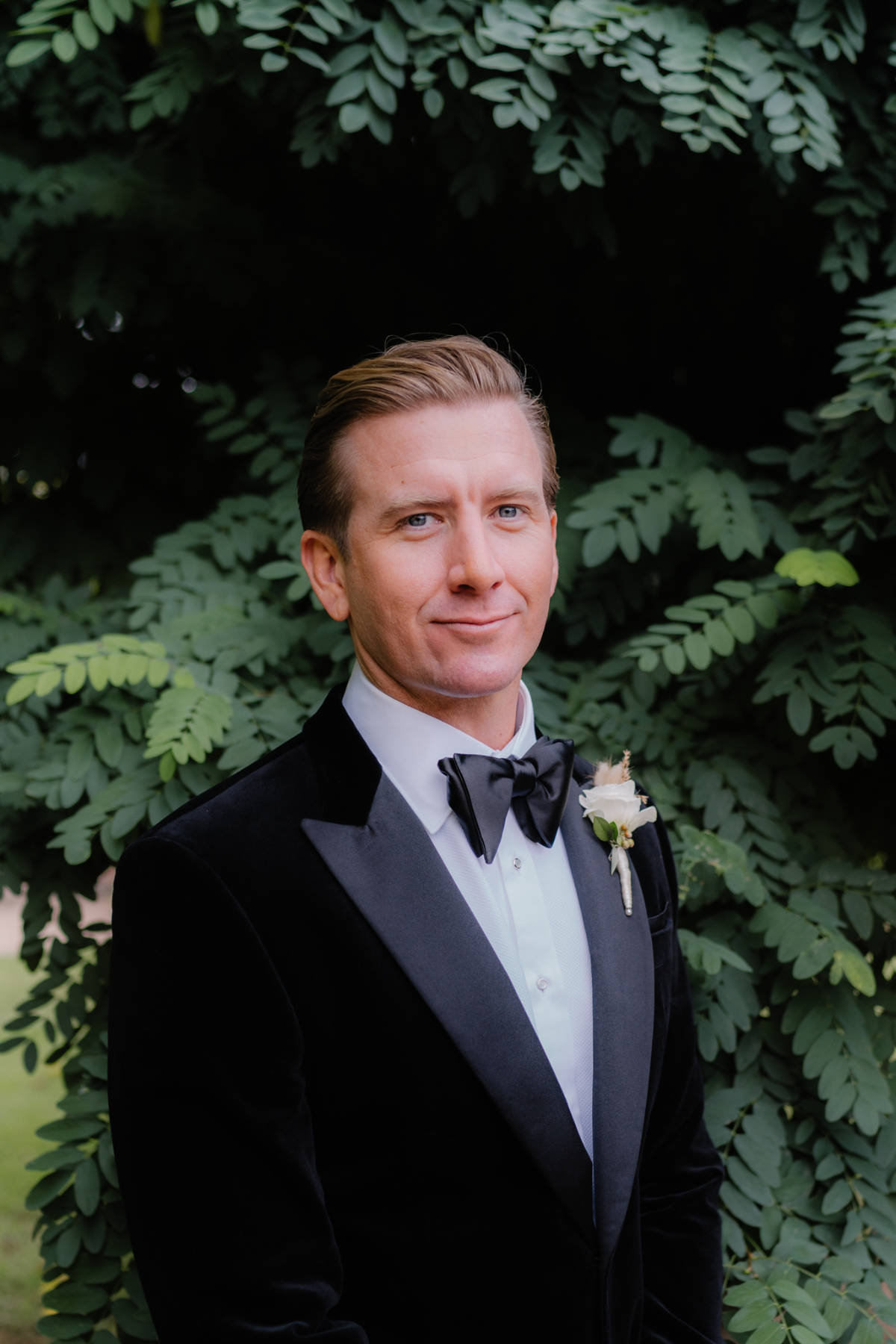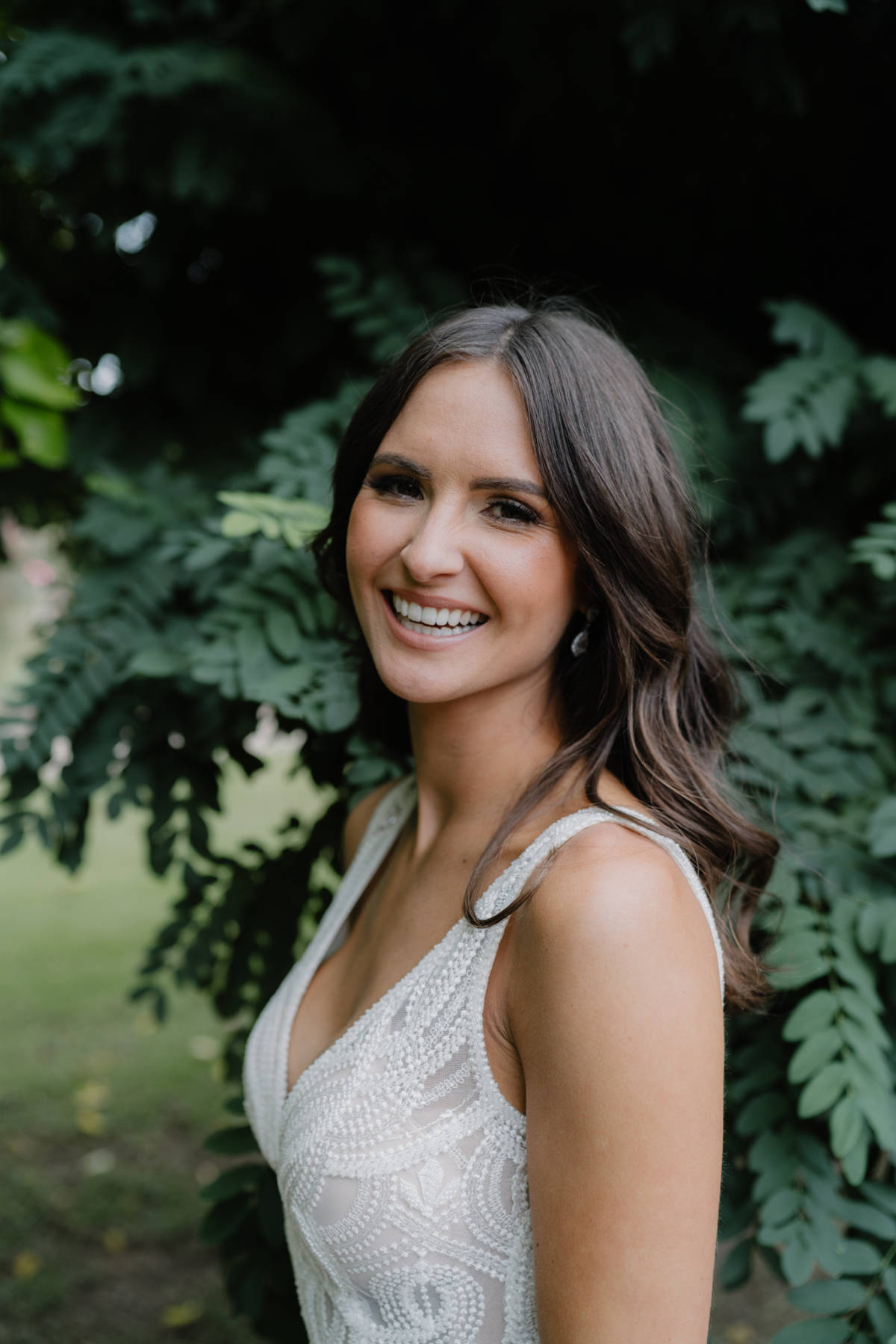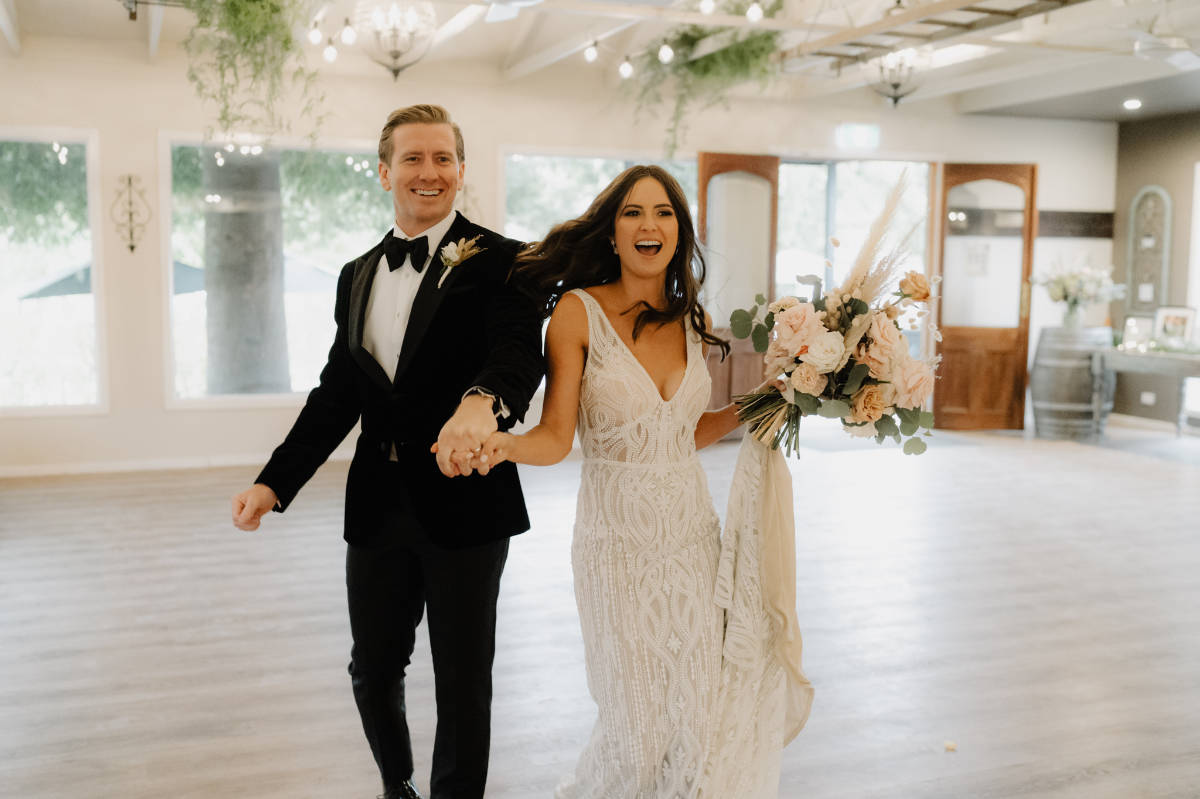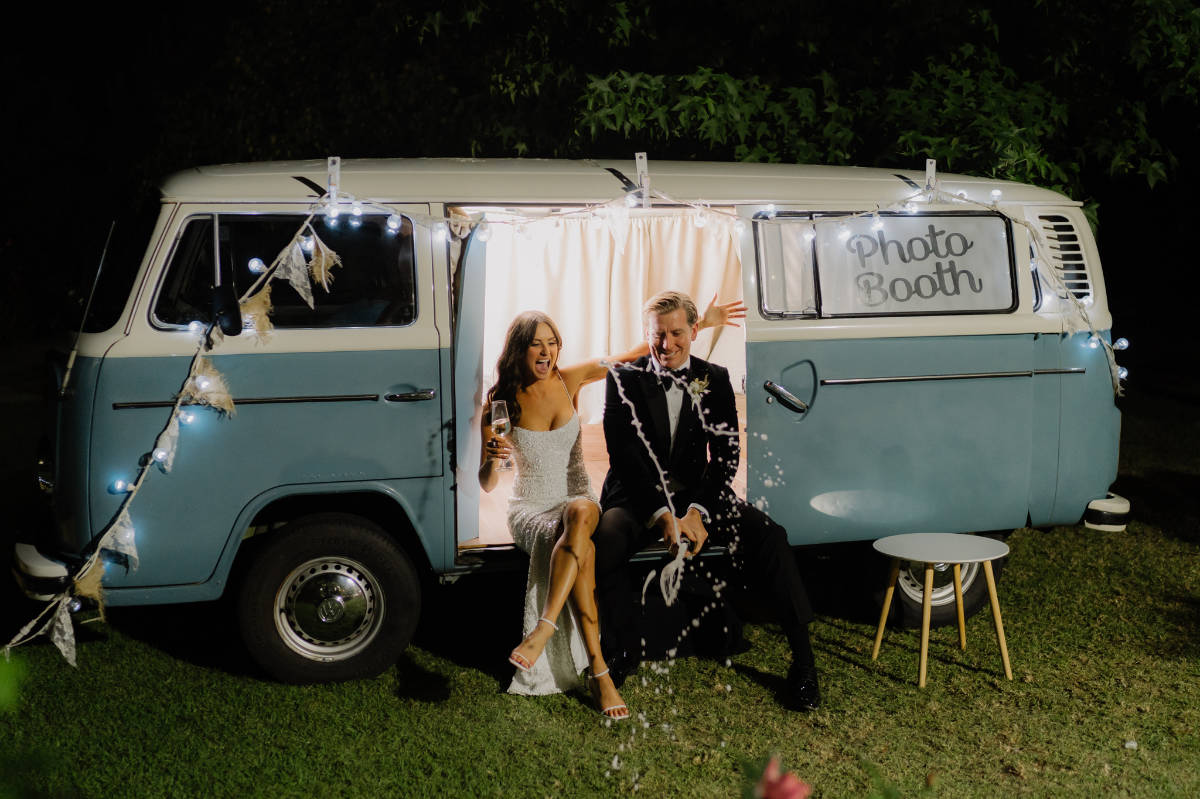 Photos & video courtesy of Duuet.
---
Inspired by Jayne & Chad's modern rustic vineyard wedding? Let our supplier specialists pick out personalised vendors matched to

your

unique vision. (Save time and money, too.)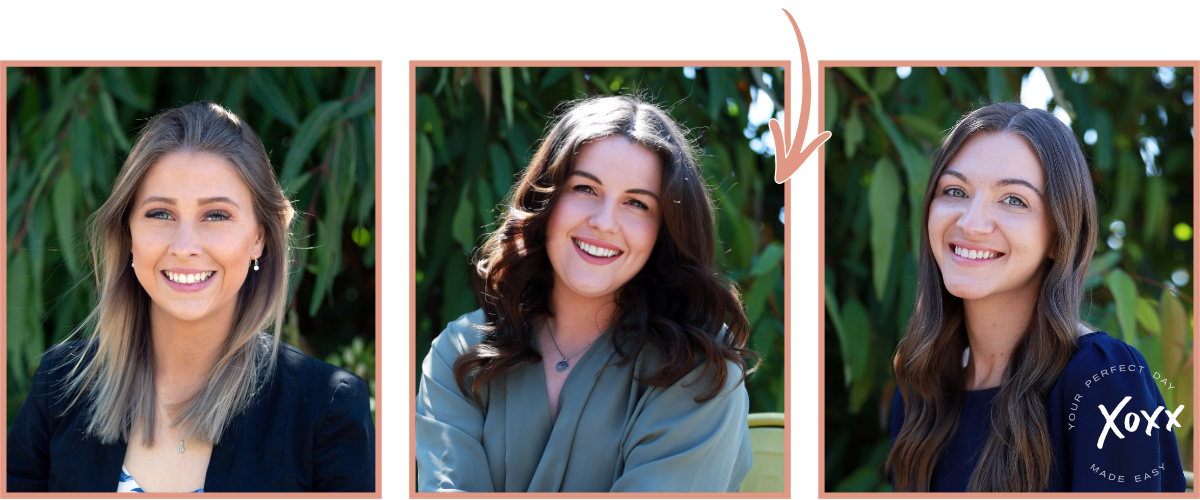 SPEAK TO A PLANNER HERE