Celebrating alongside their family and friends was the top priority for Vivienne and Dominic's romantic winter wedding.
"With a huge focus on our family, our year-long wedding planning couldn't have been less stressful with this perspective in mind," explains Vivienne.
"We focused on the formation of our marriage leading up to our wedding and we had so much support from people of faith, our family and friends."
Vivienne and Dominic, both aged 23, wed in a traditional ceremony at Our Lady of the Angels, Rouse Hill, in the presence of 80 guests on July 12, 2019.
The ceremony was intimate and peaceful and the bride walked down the aisle with a locket of her late father's pictures attached to her bouquet.
The reception was held at Crown Plaza Hawkesbury Valley, which was chosen for its romantic ambience and on-site spa.
"Krista and her event team were so accommodating and easy to work with! They had the fireplace going and candles lit on our tables, perfect for a cosy winter wedding," praises the bride.
"Hug tighter, laugh louder and love deeper, it all goes so quick!"
Photos courtesy of Amber Wynn-Jones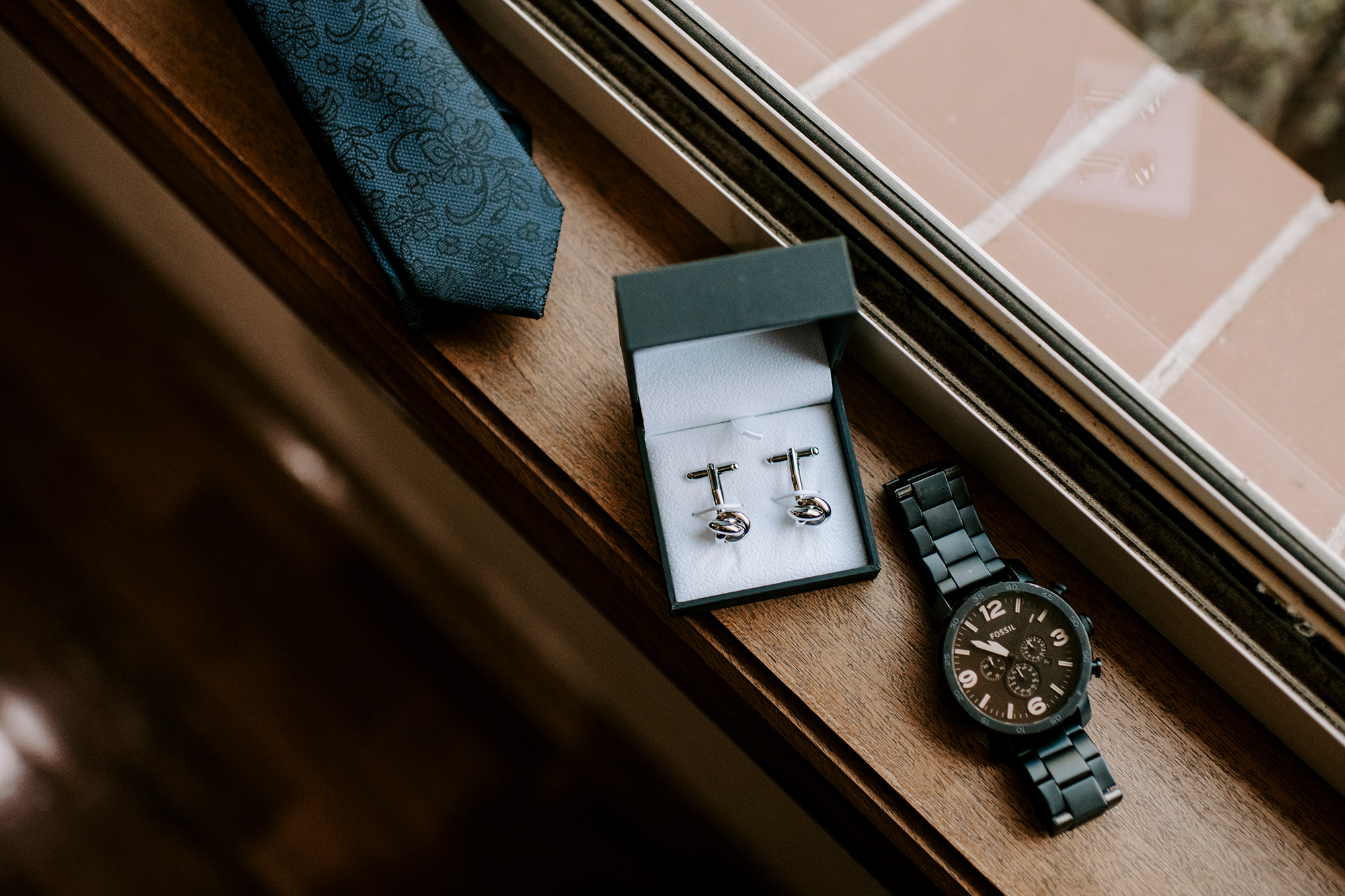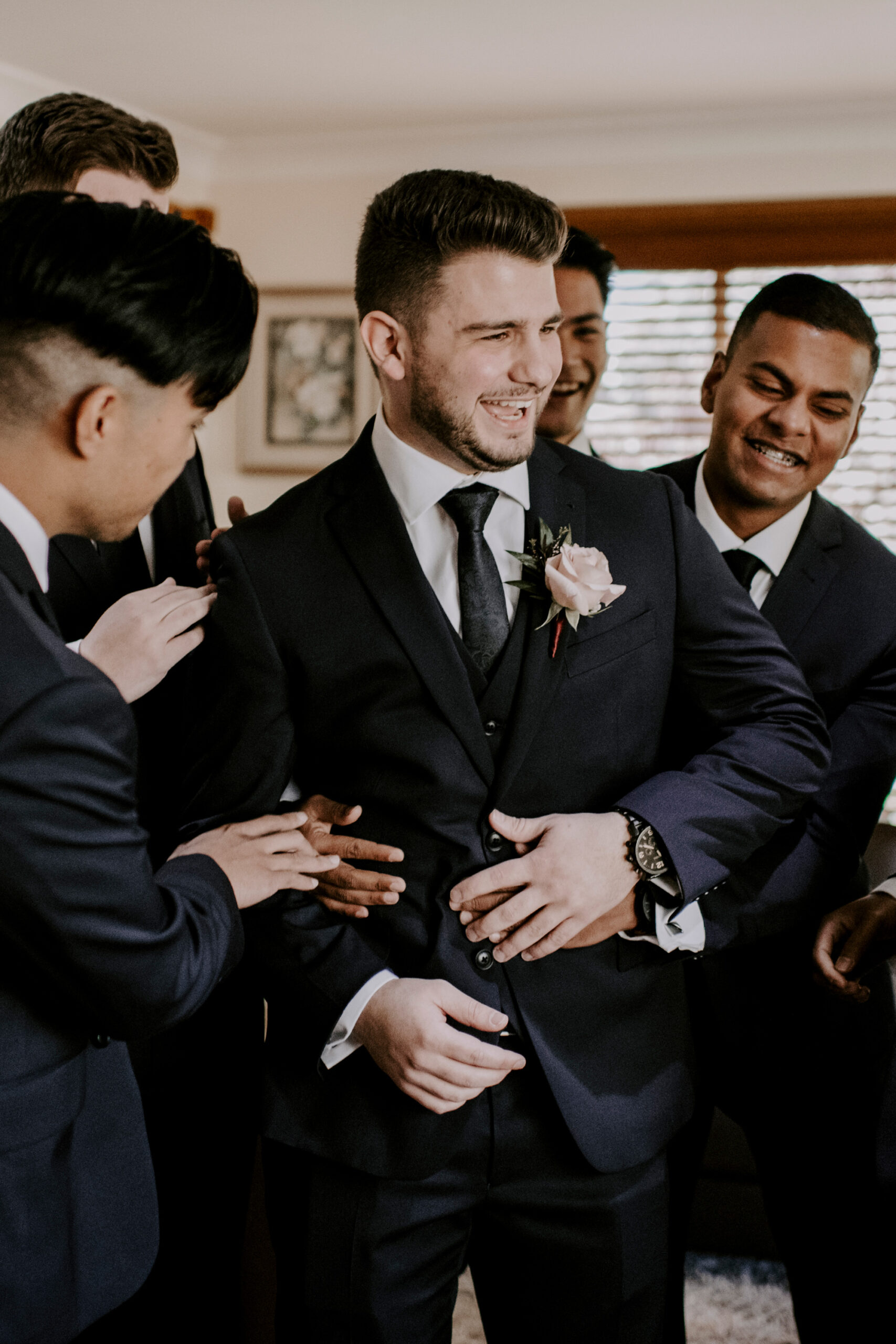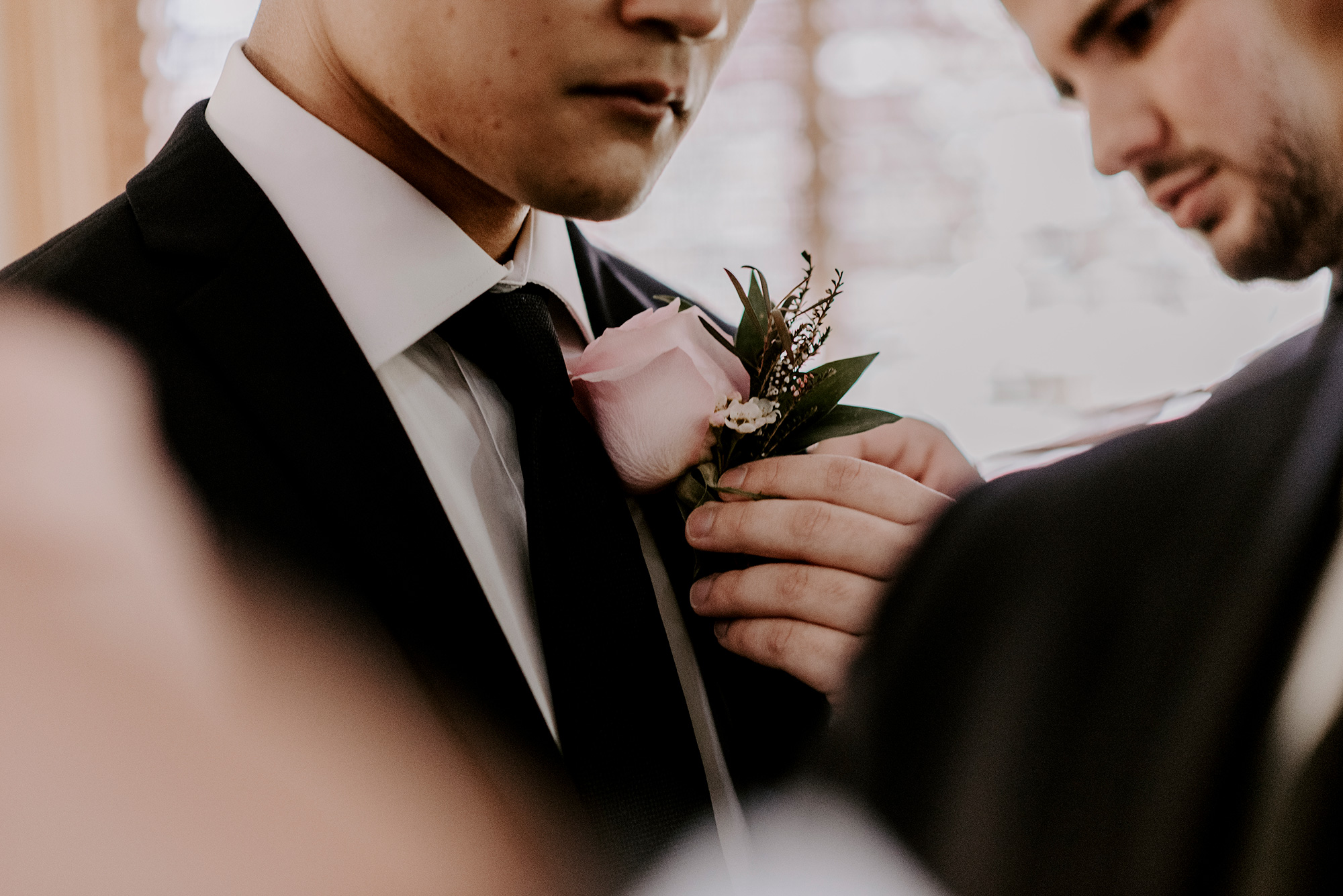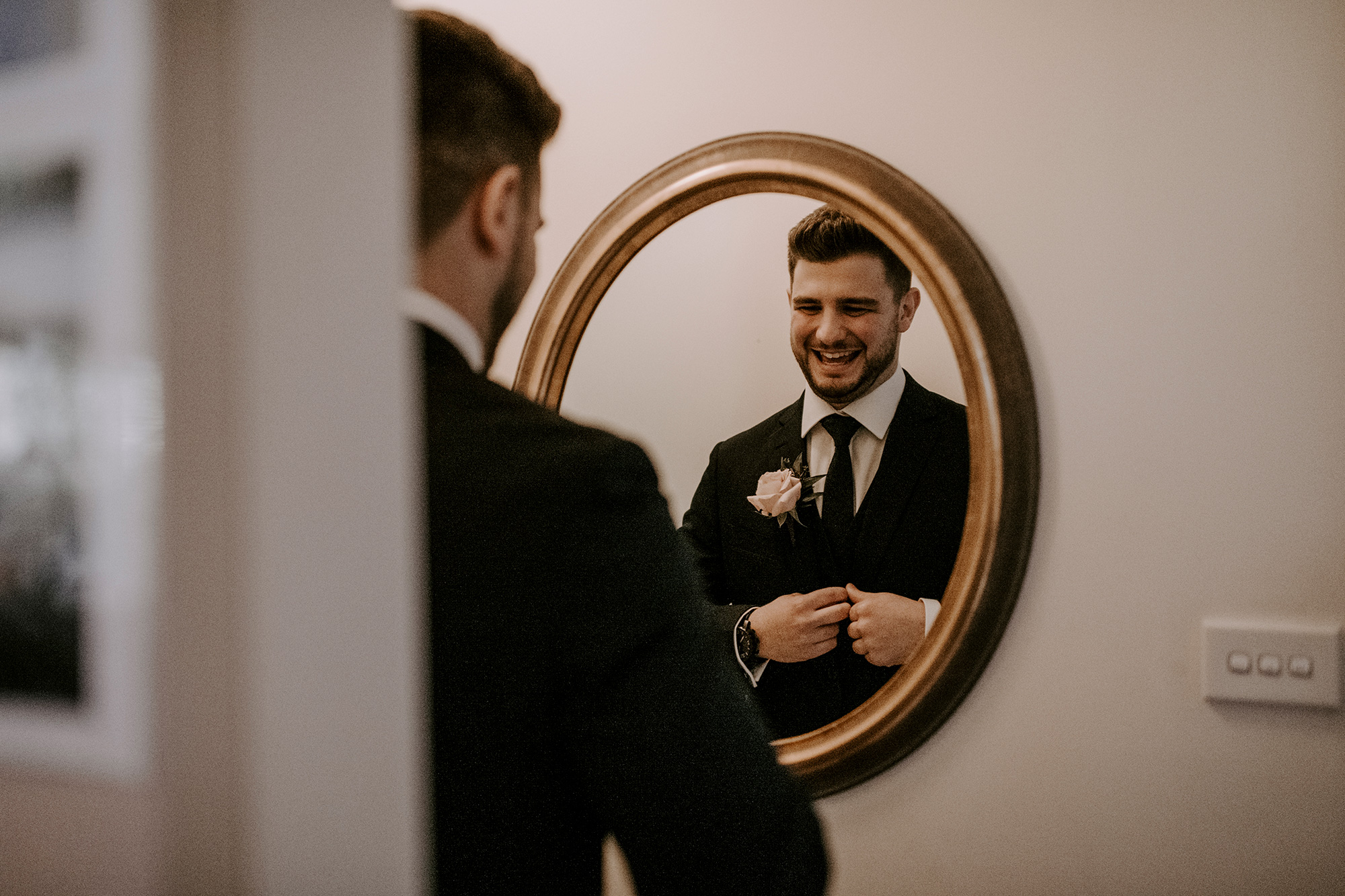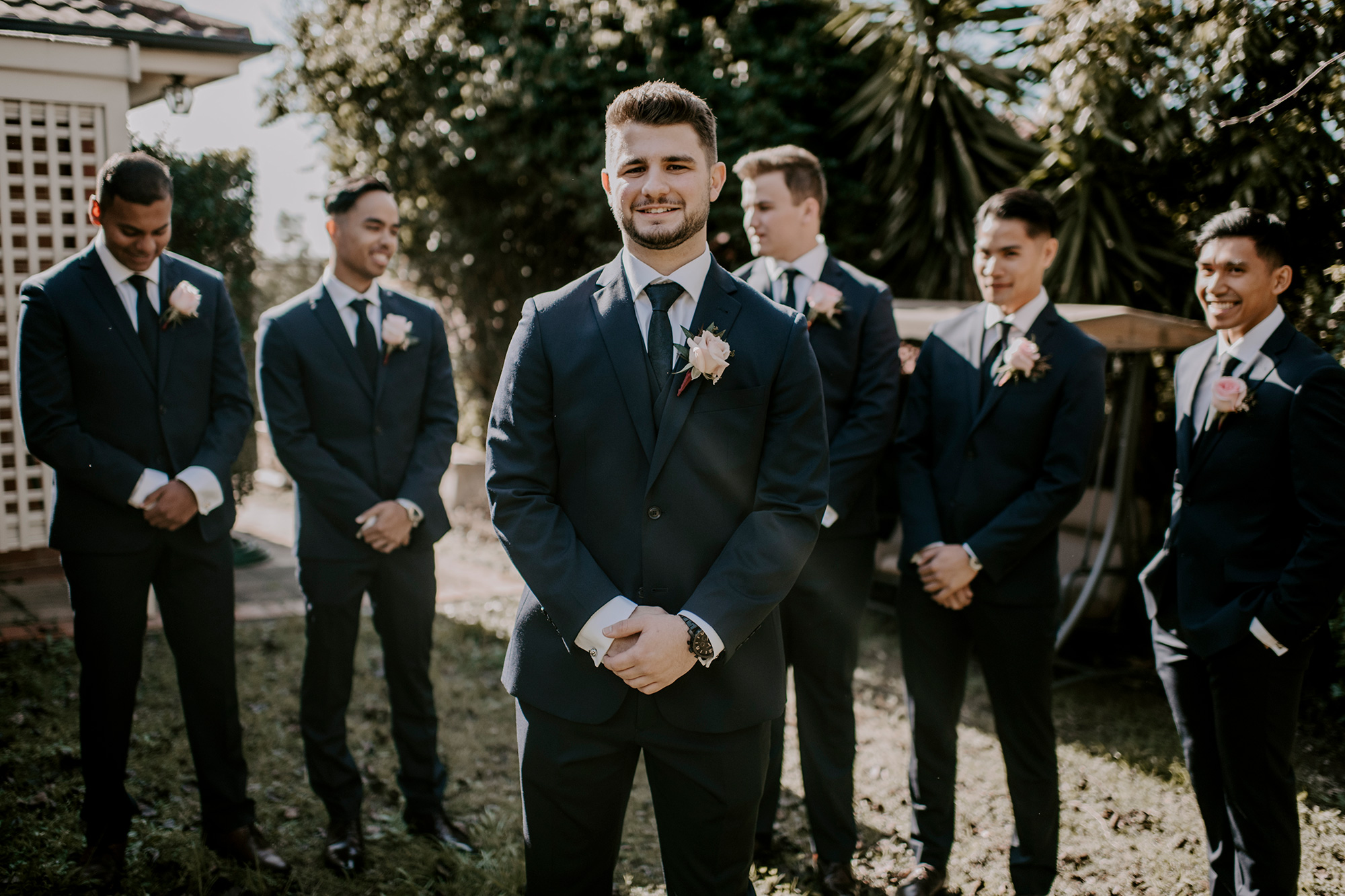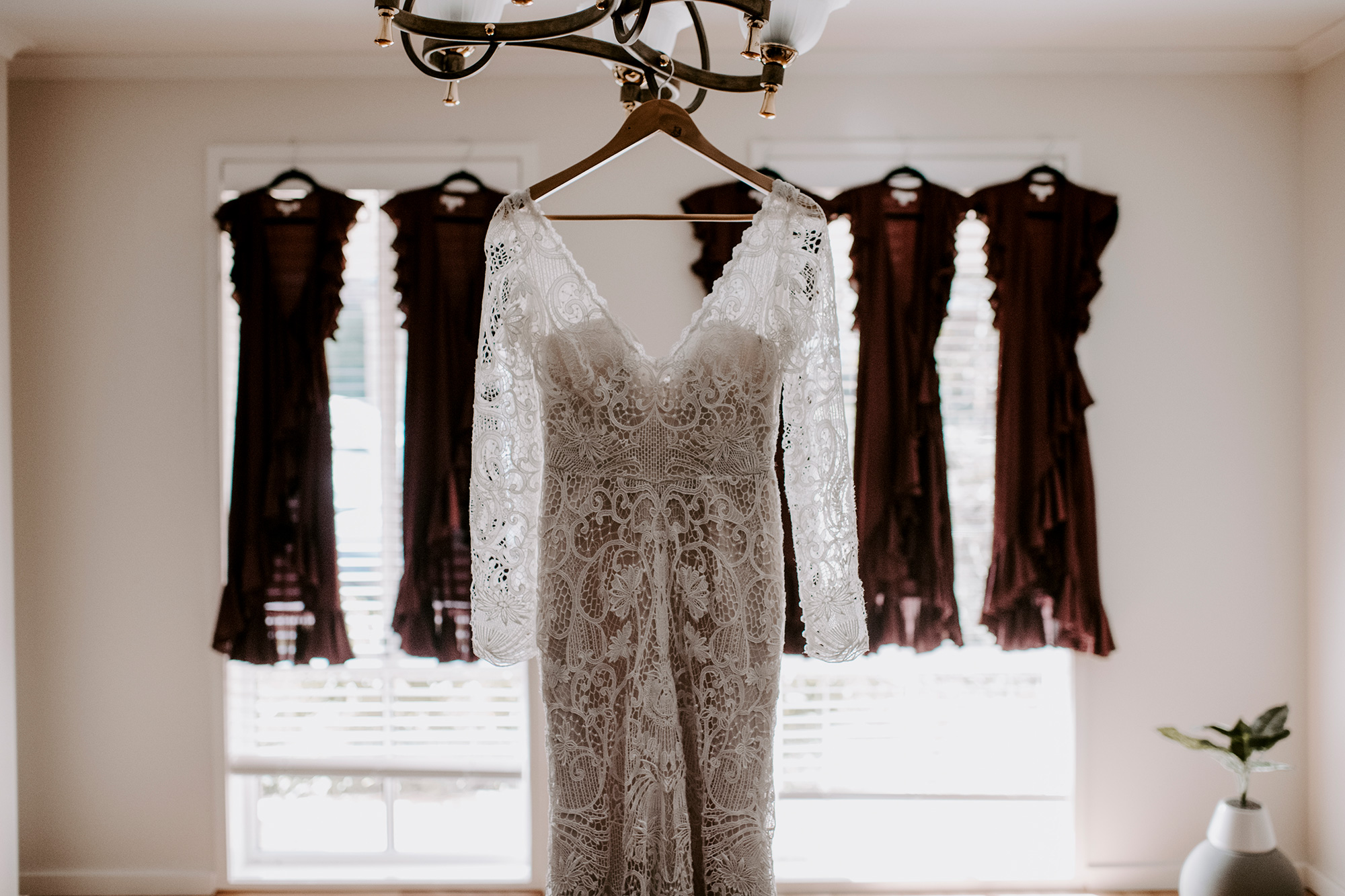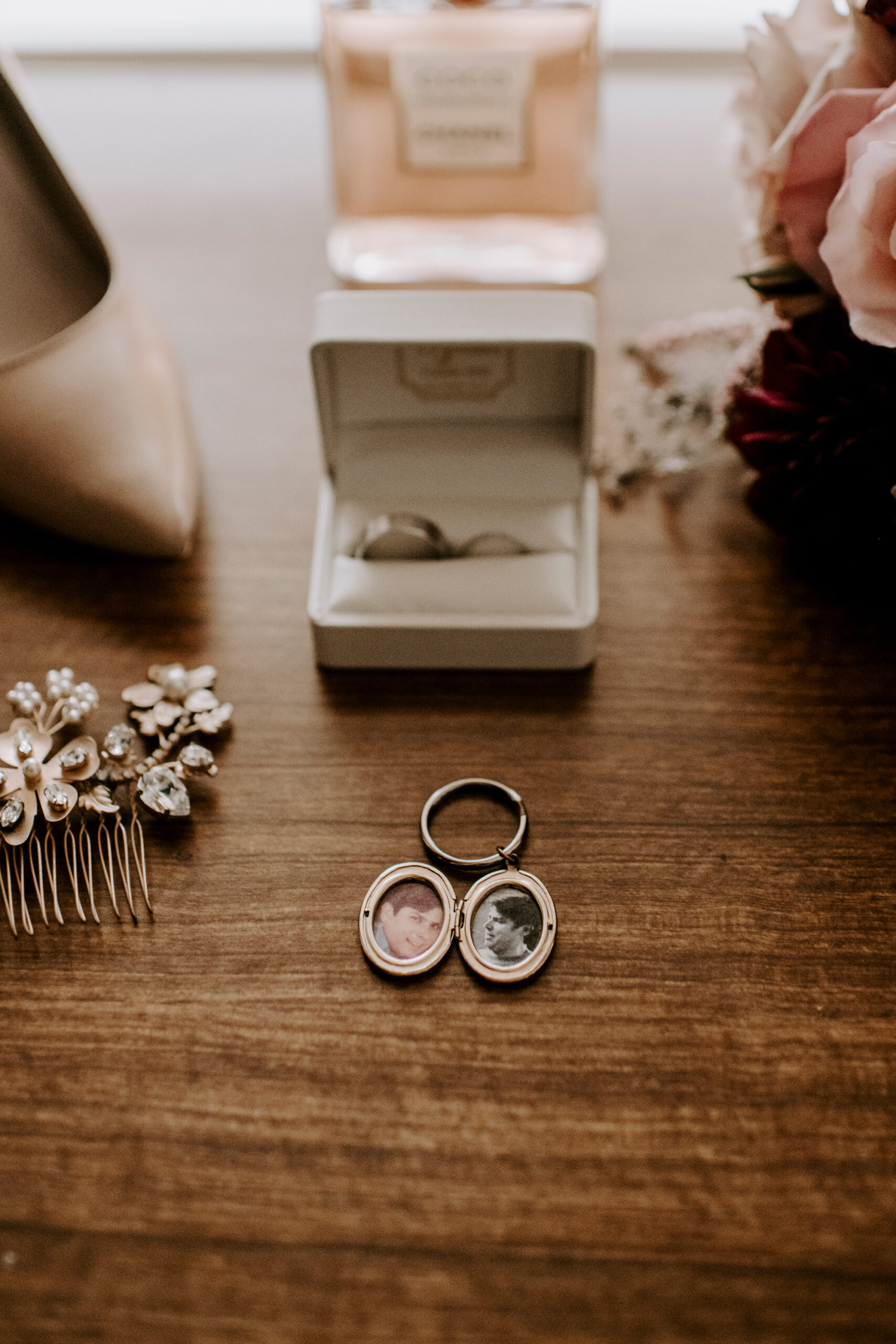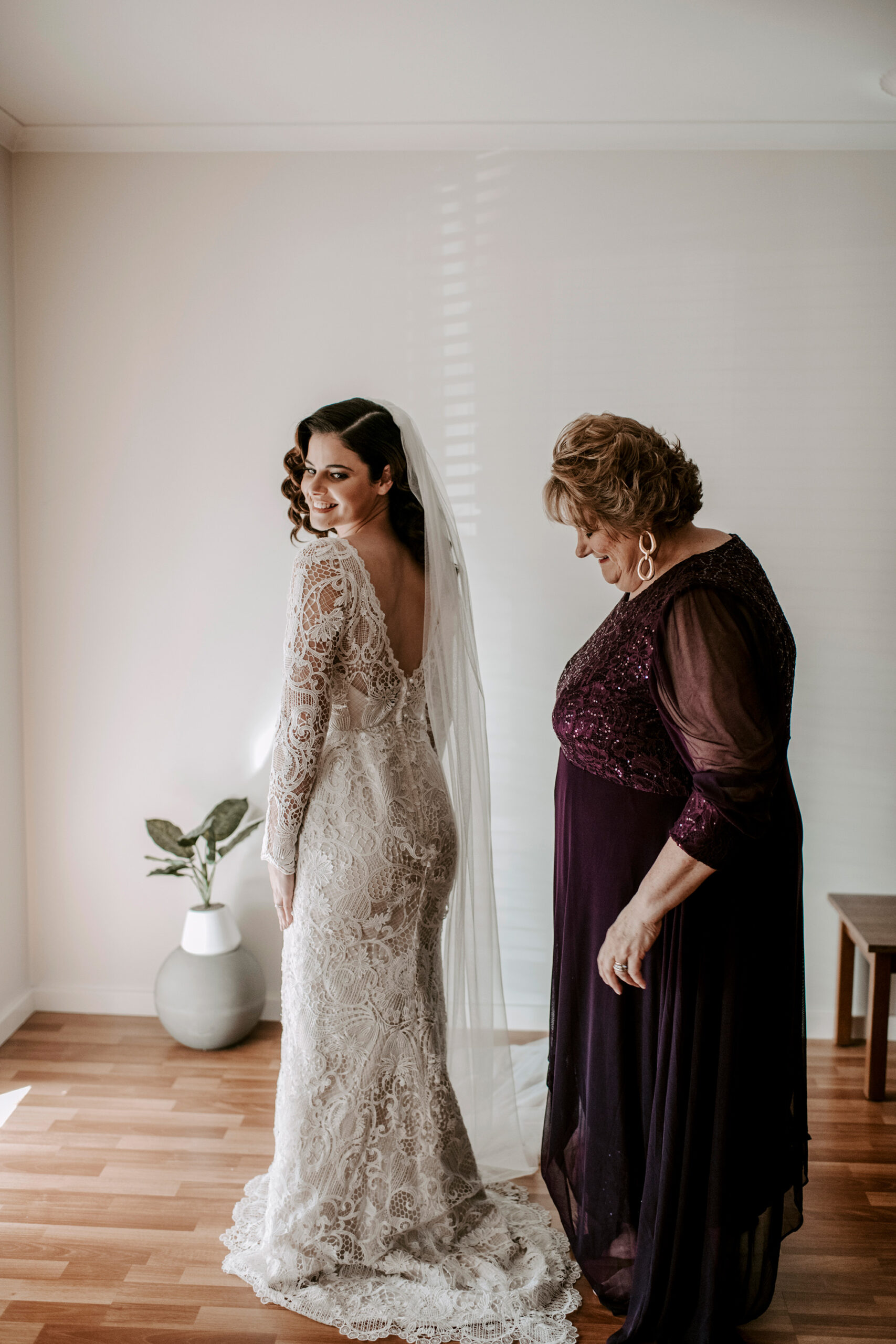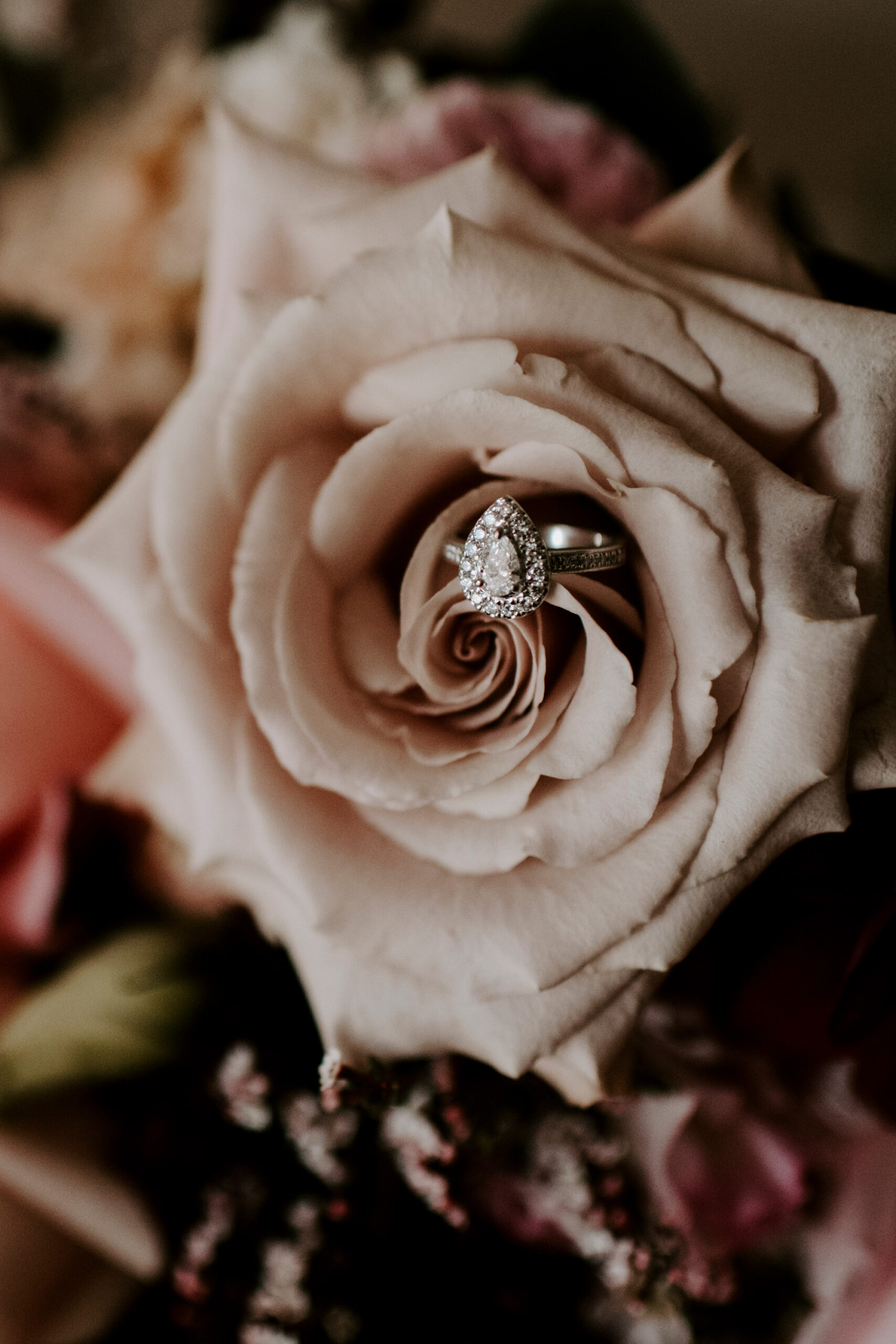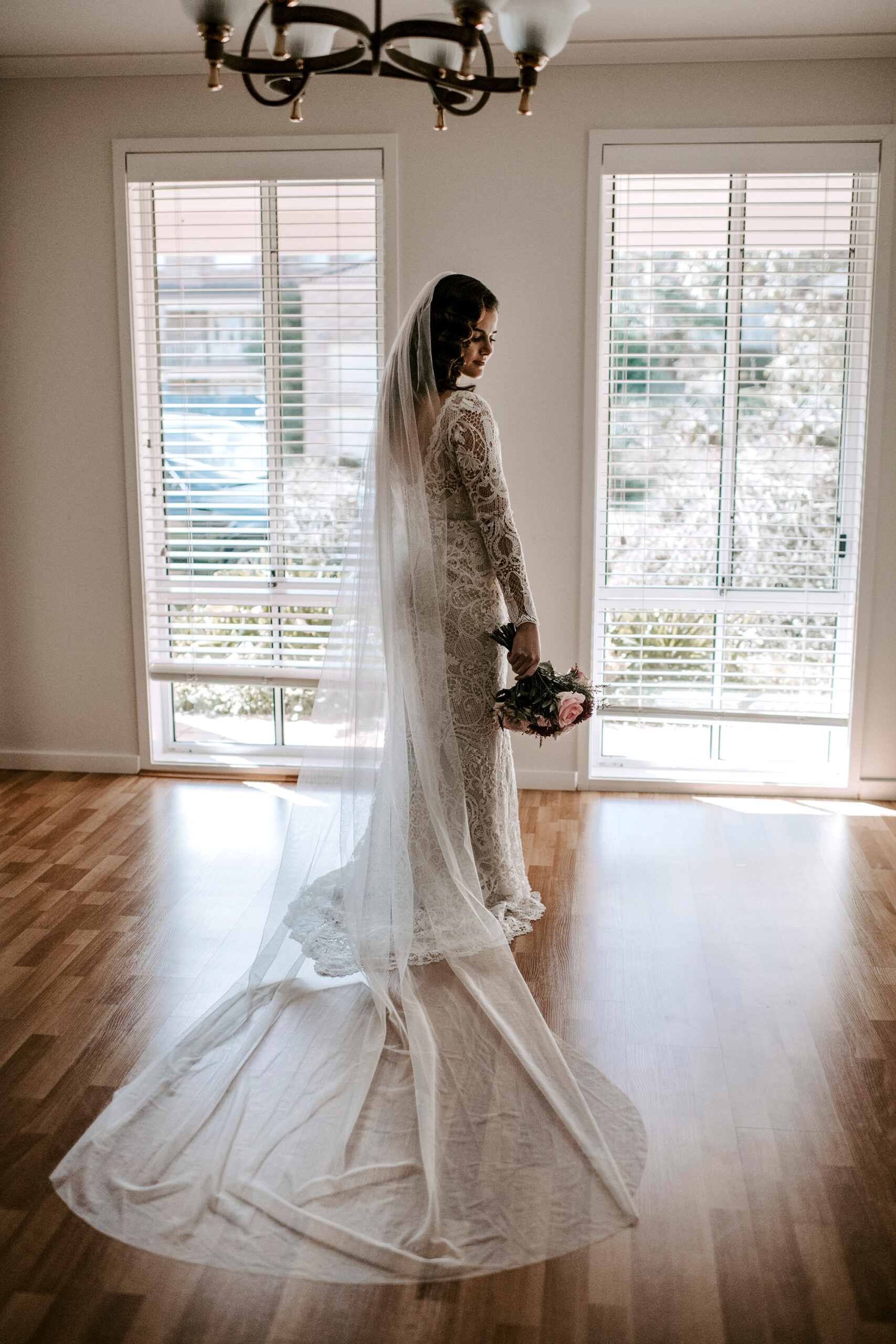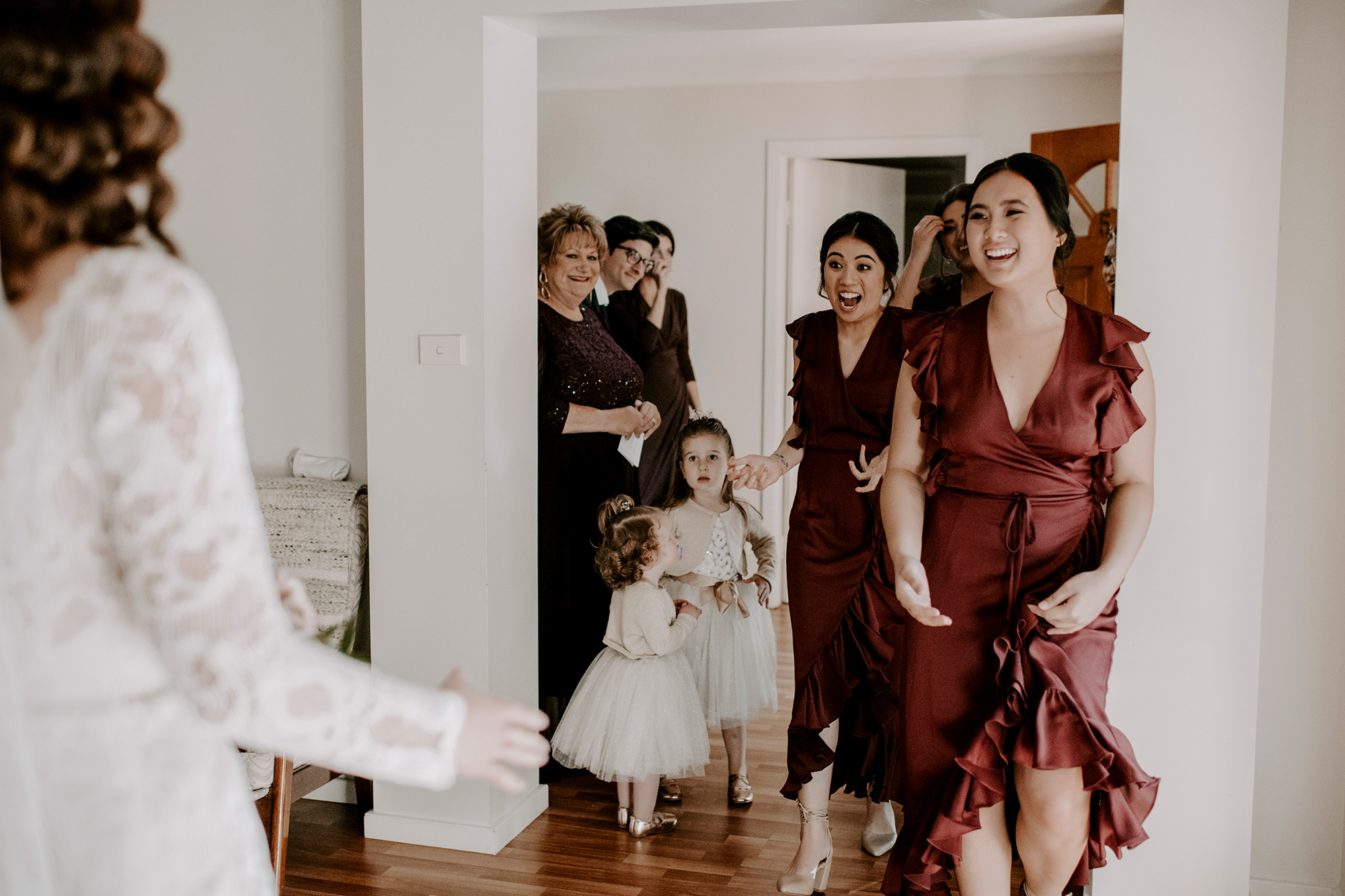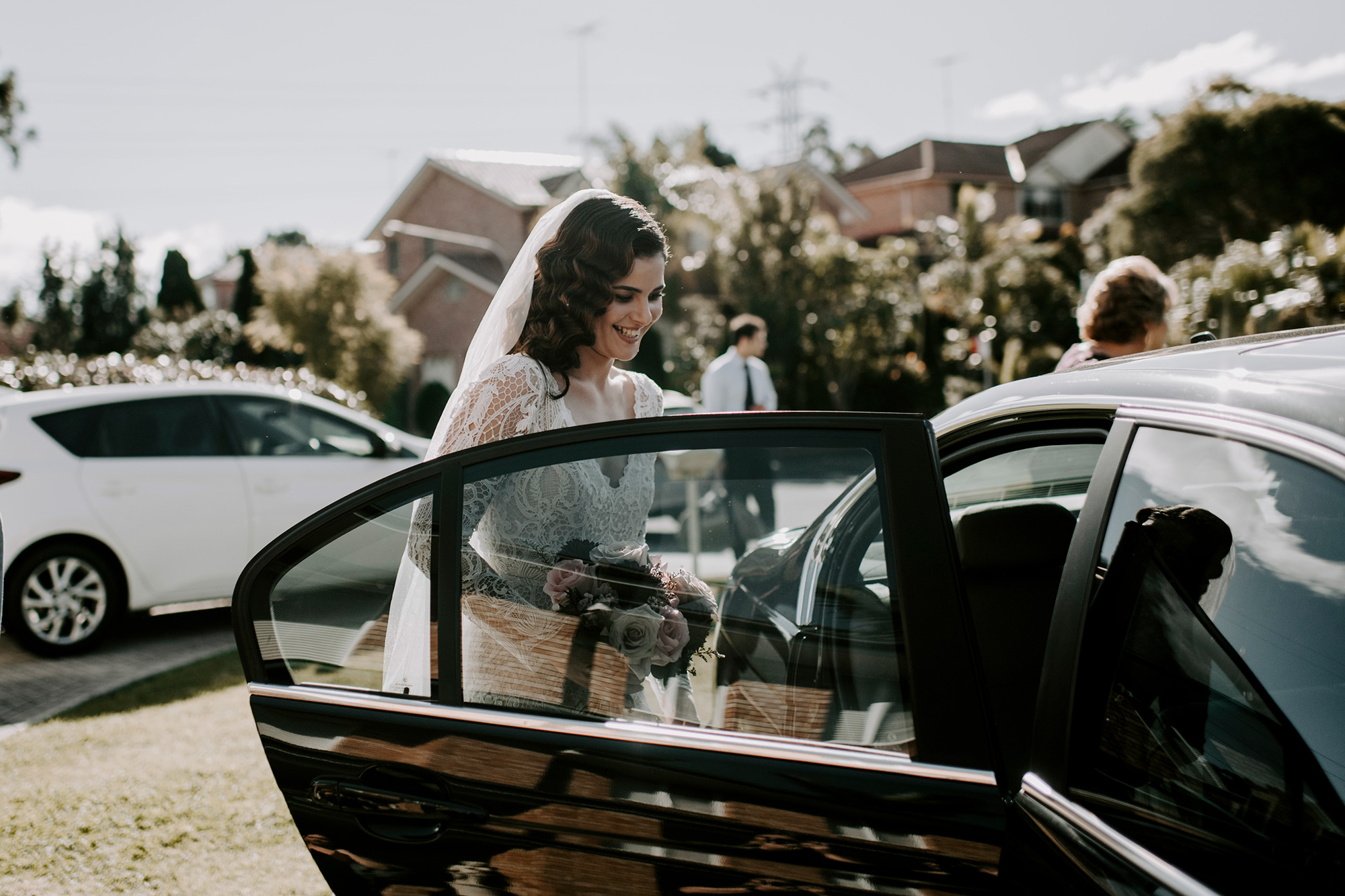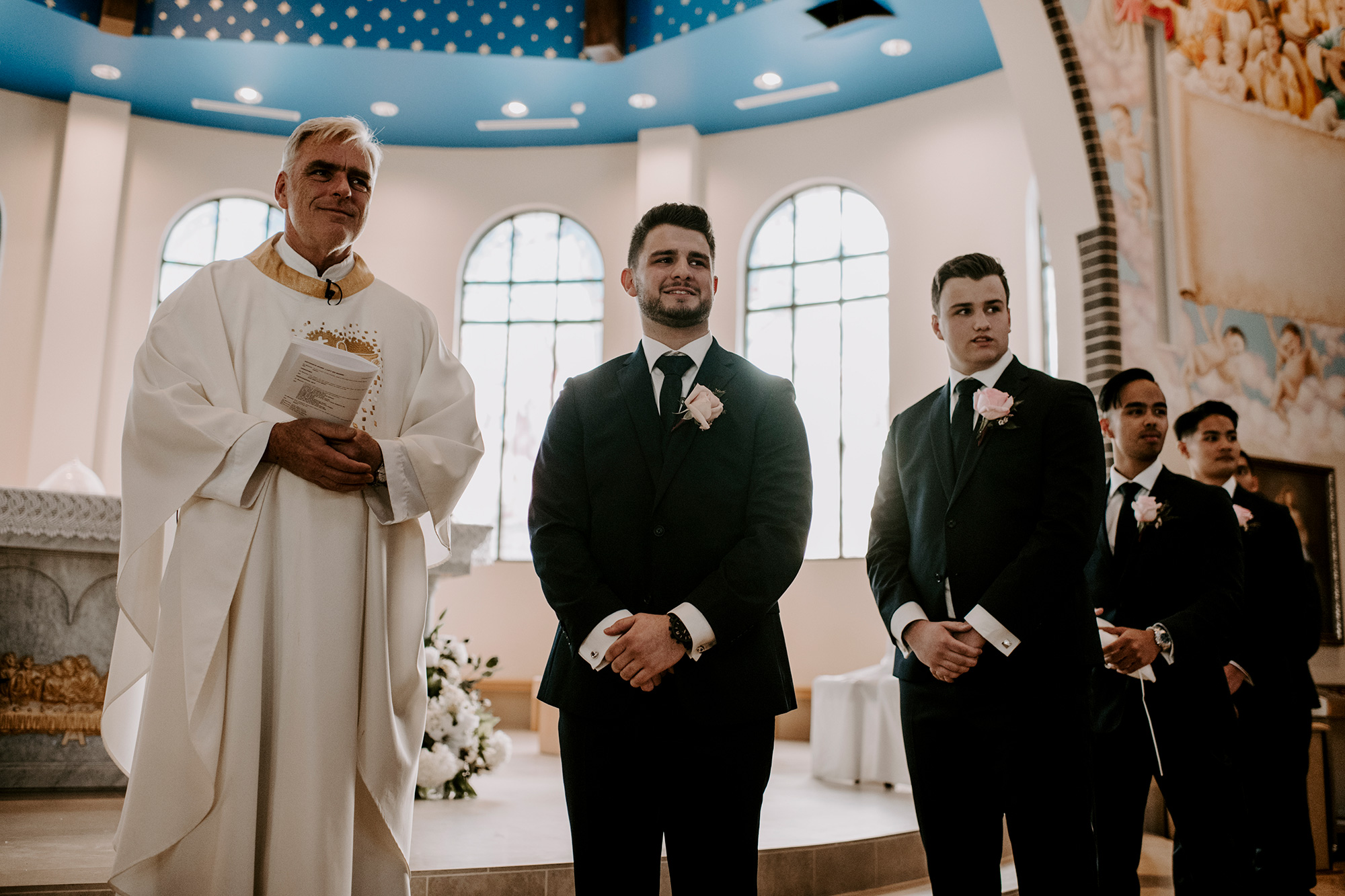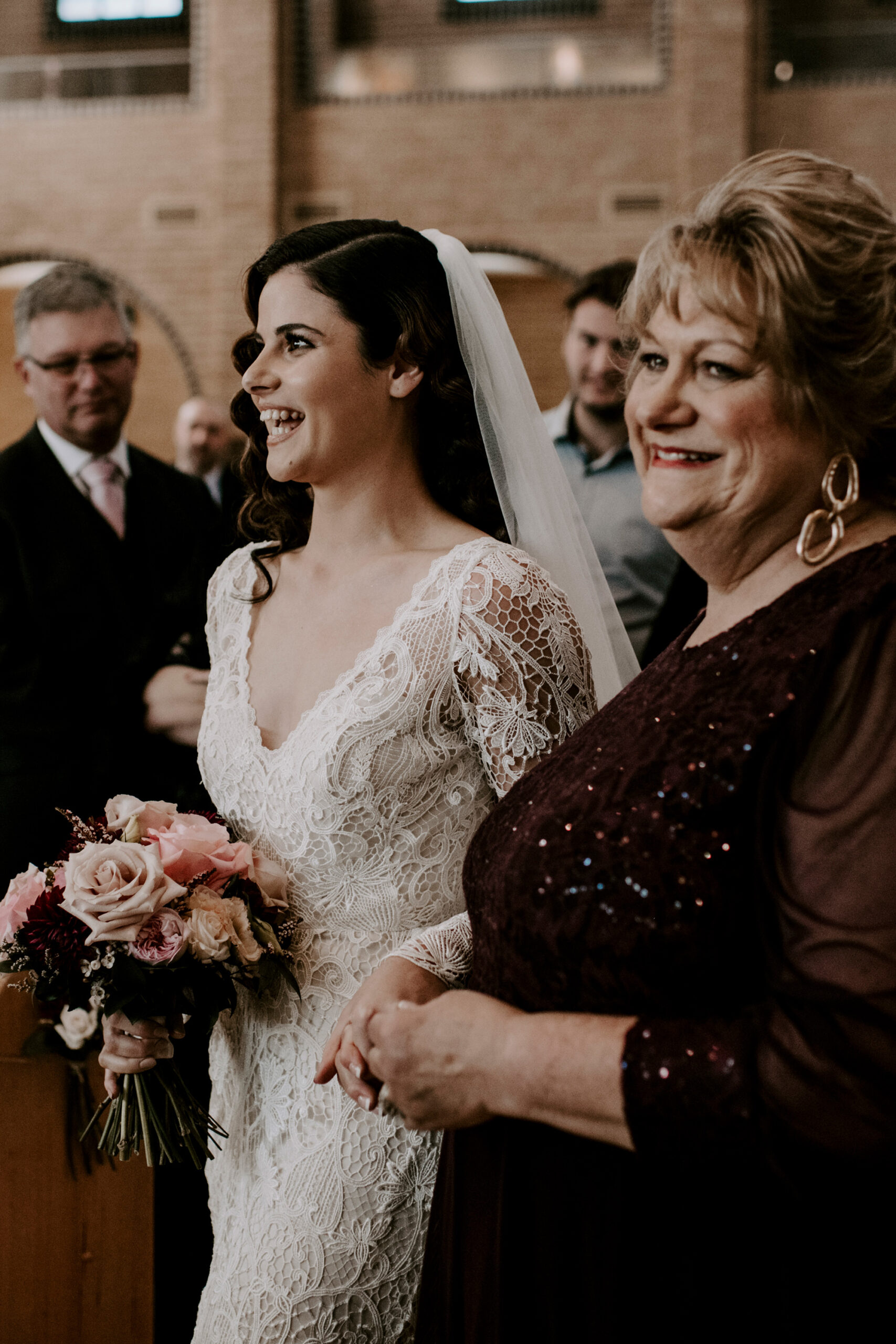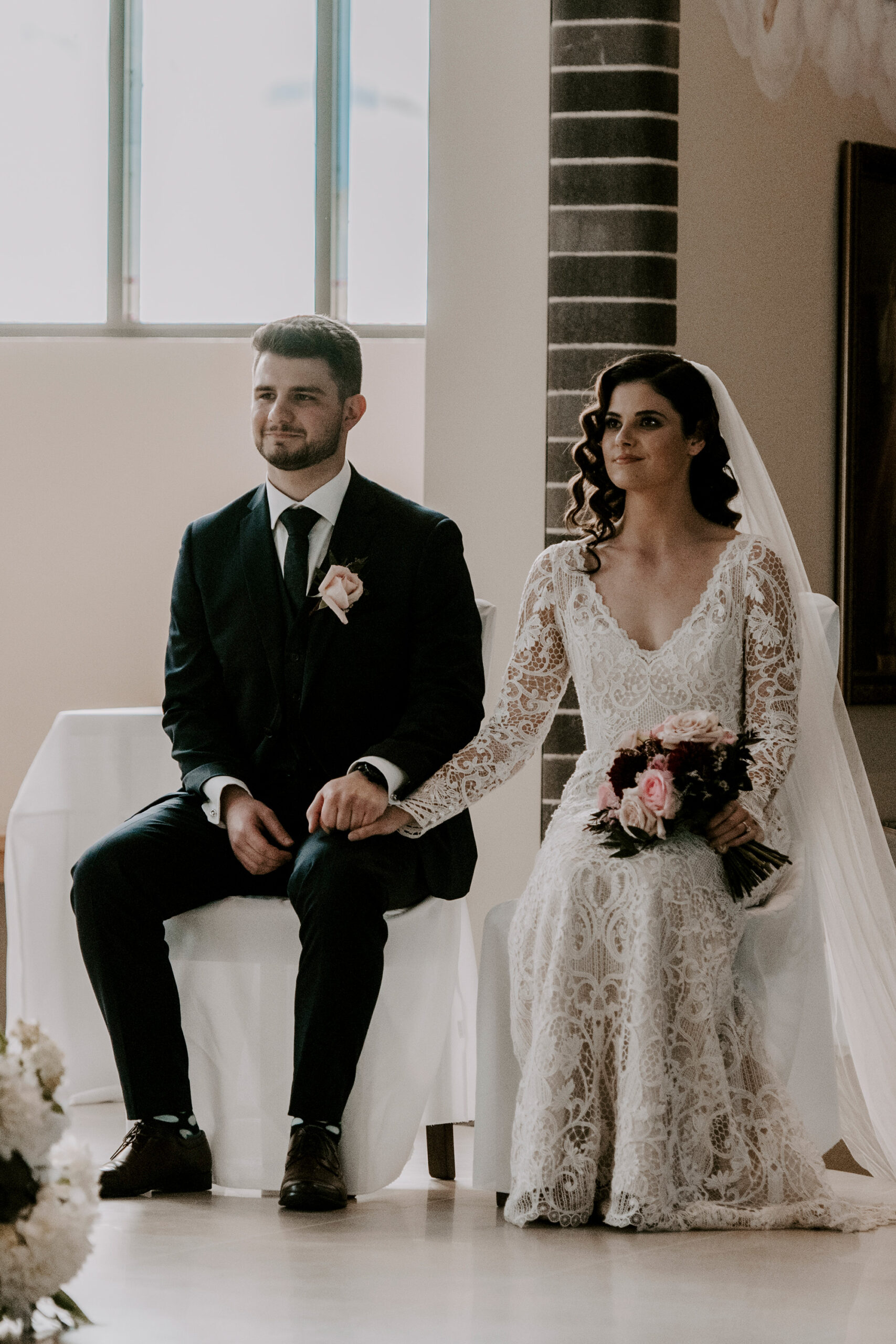 The high school sweethearts met when they were 15 years old and Dominic mustered up the courage to ask Vivienne's late father for permission to date his daughter.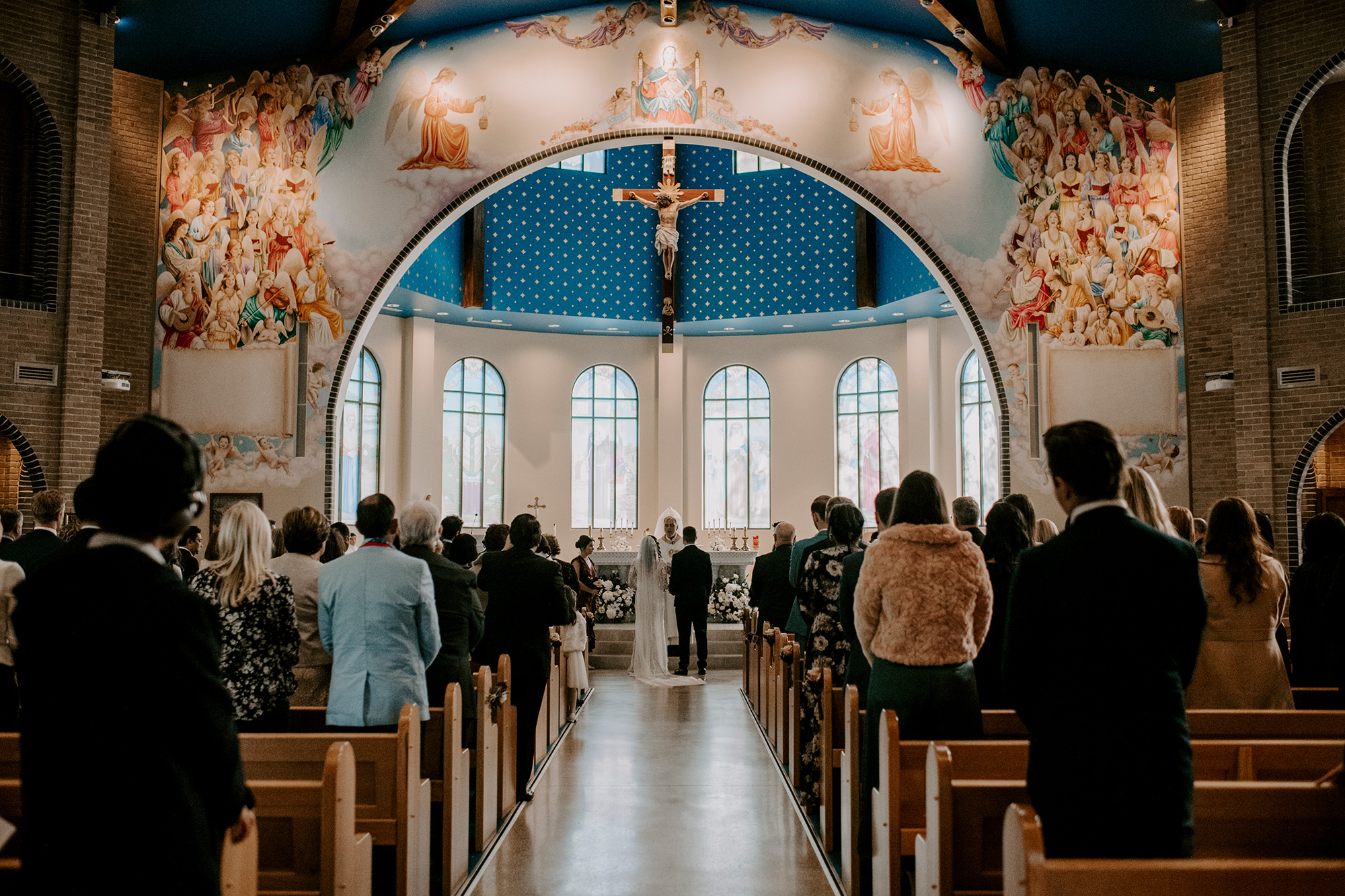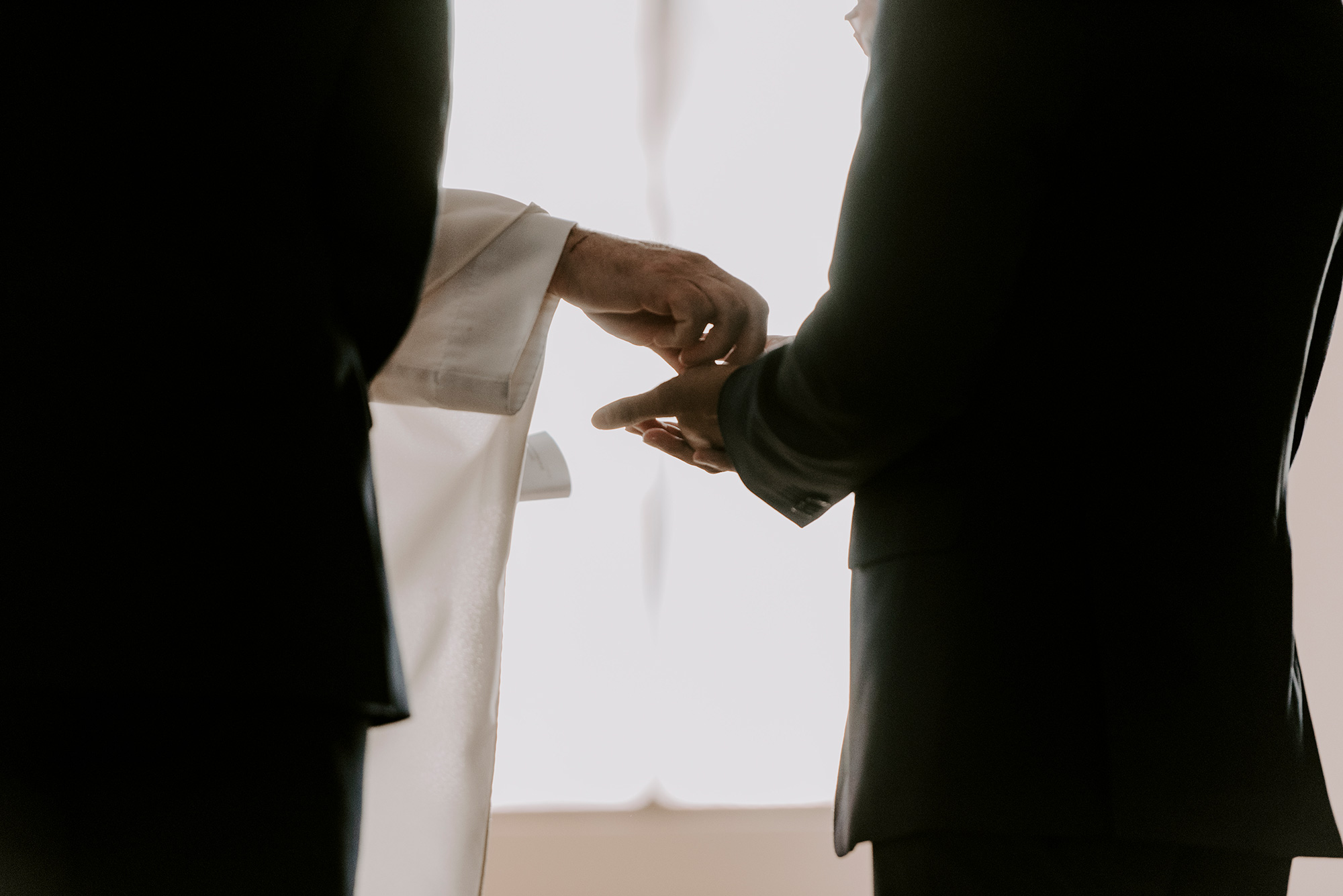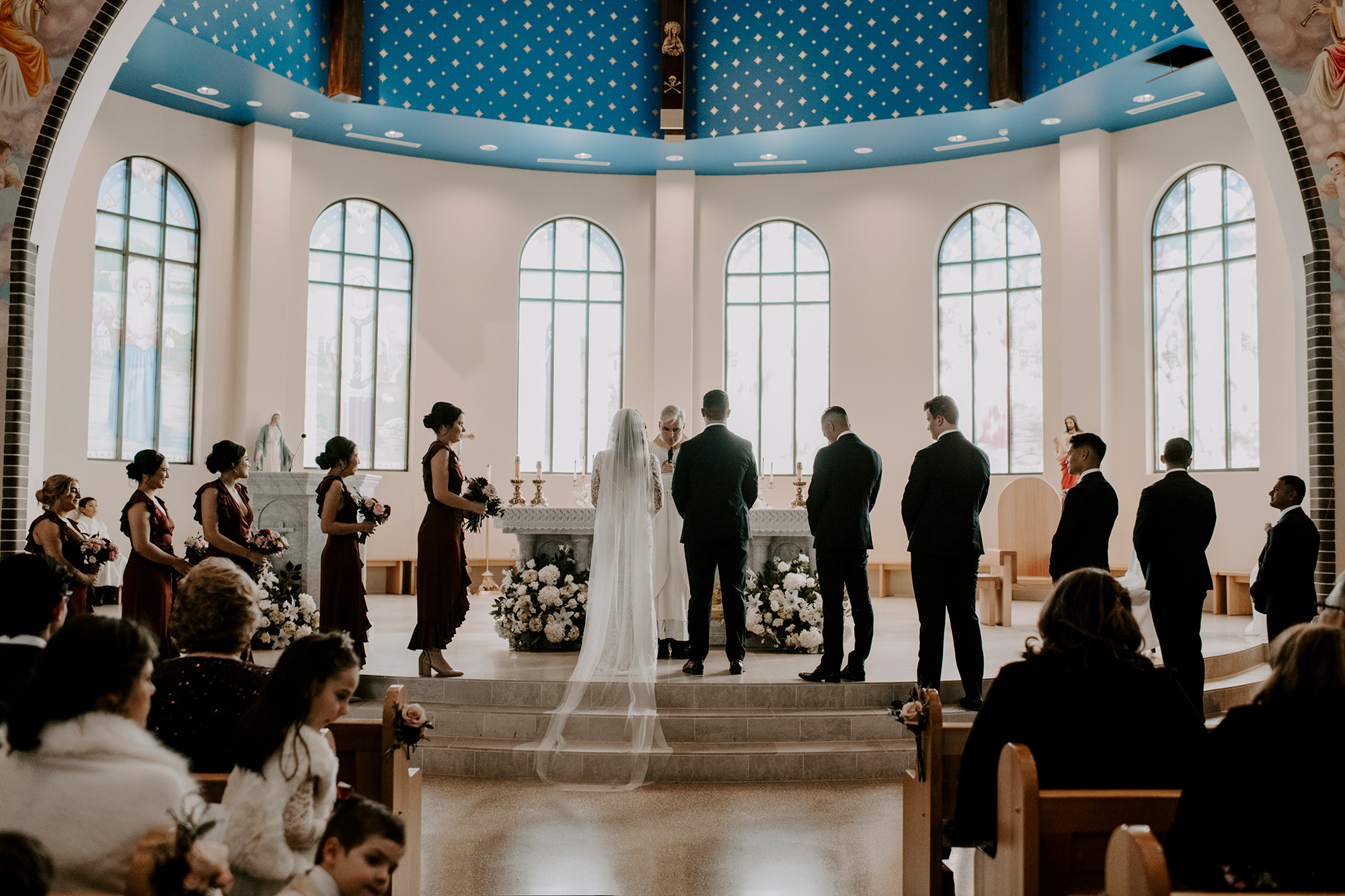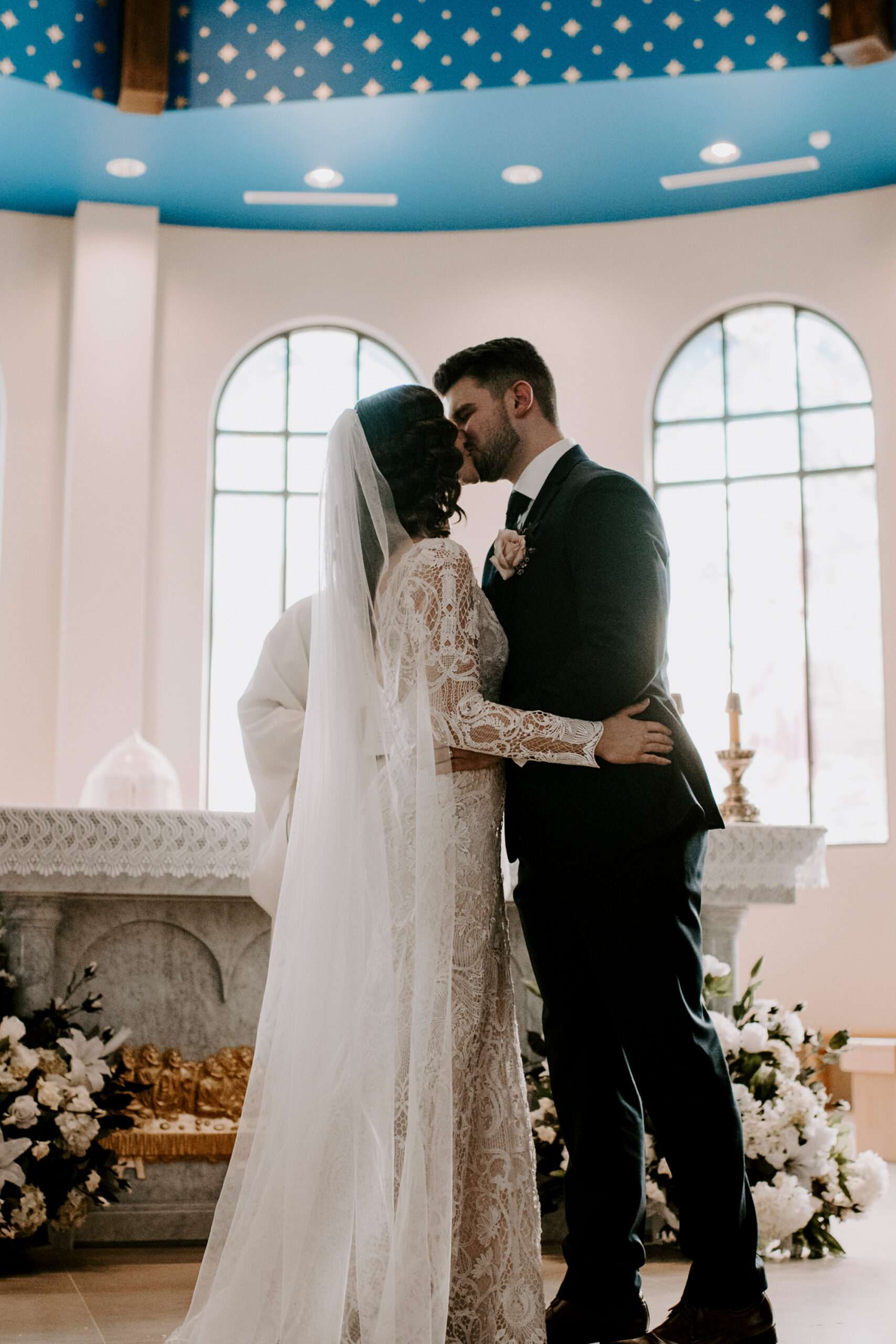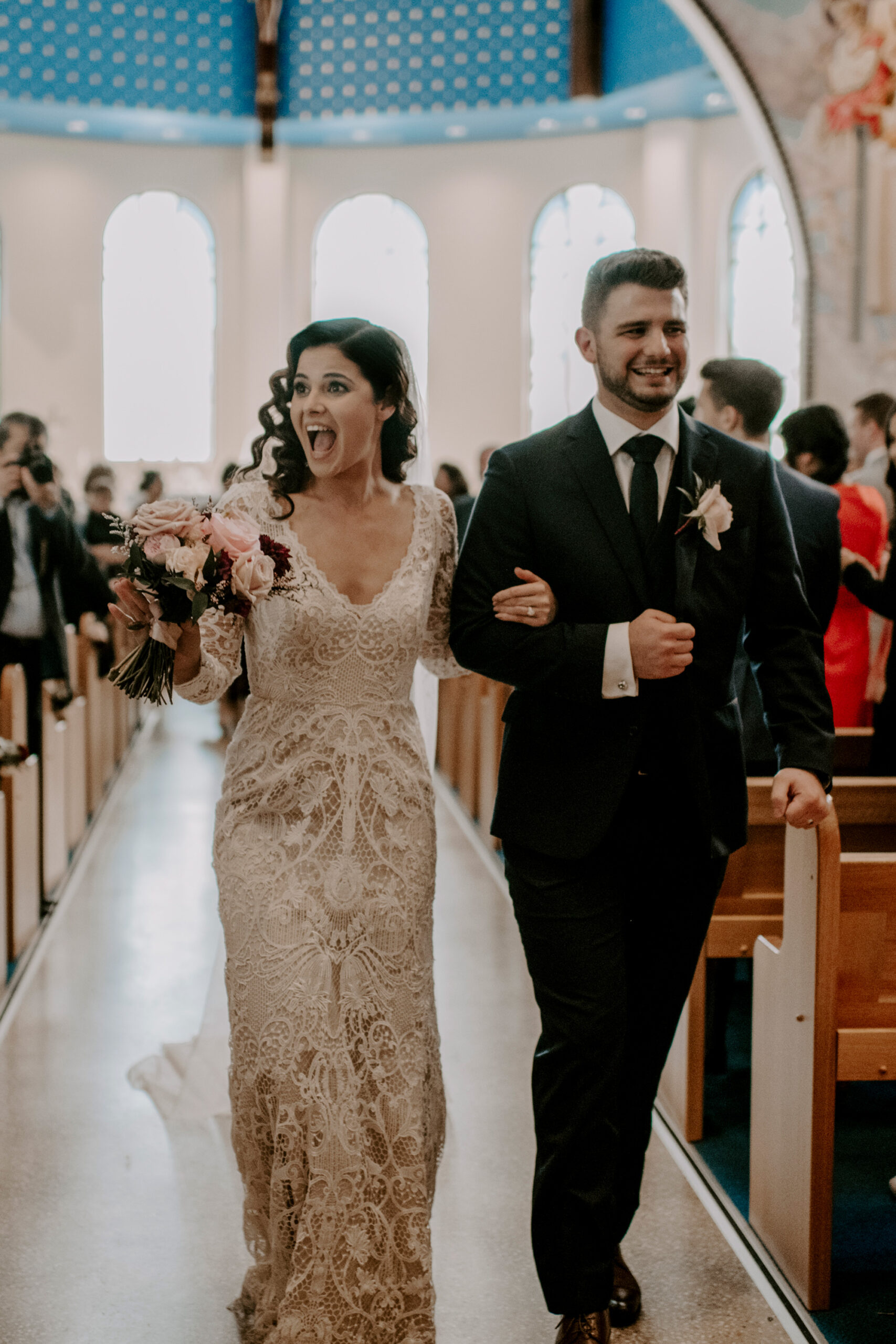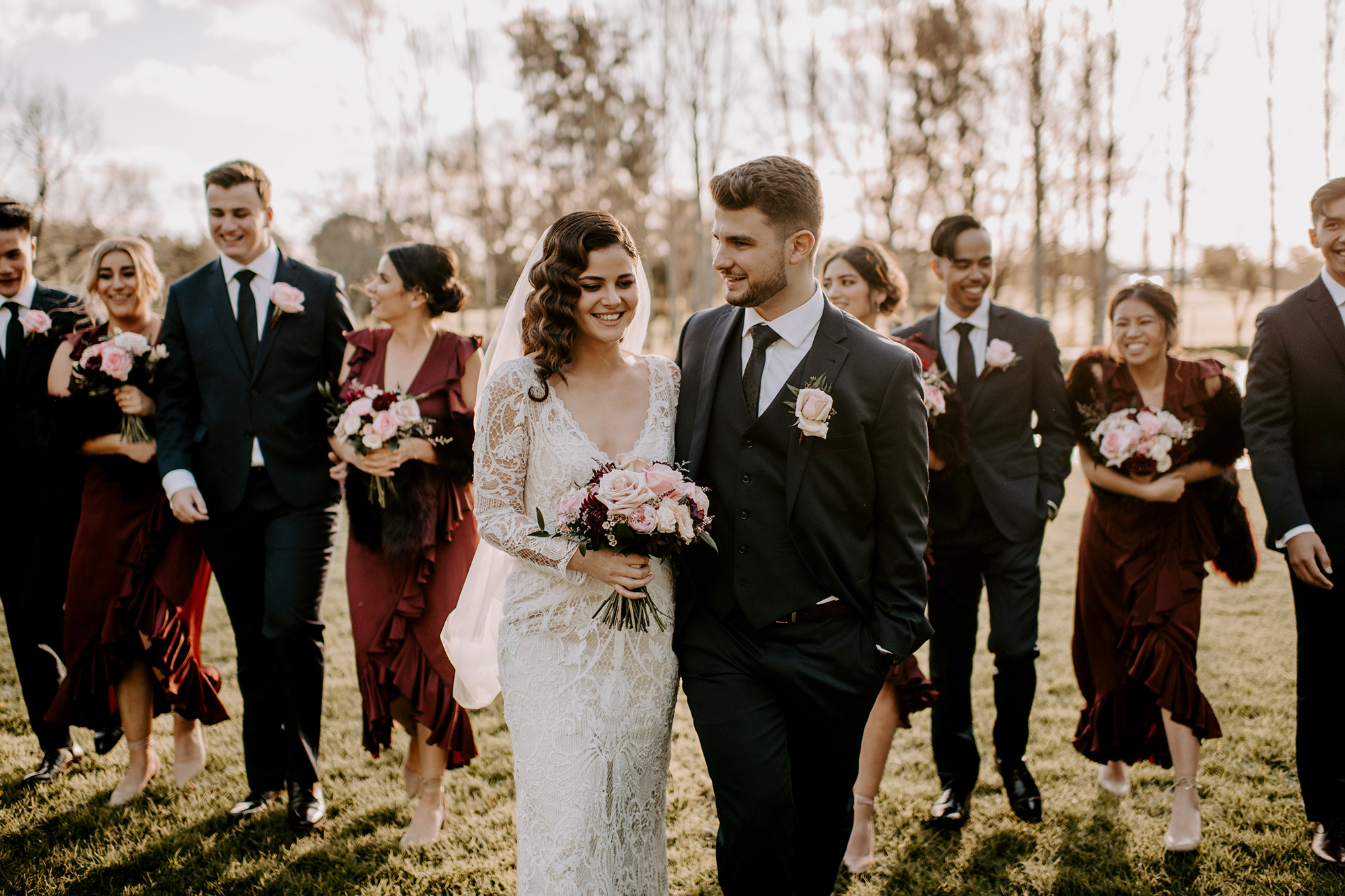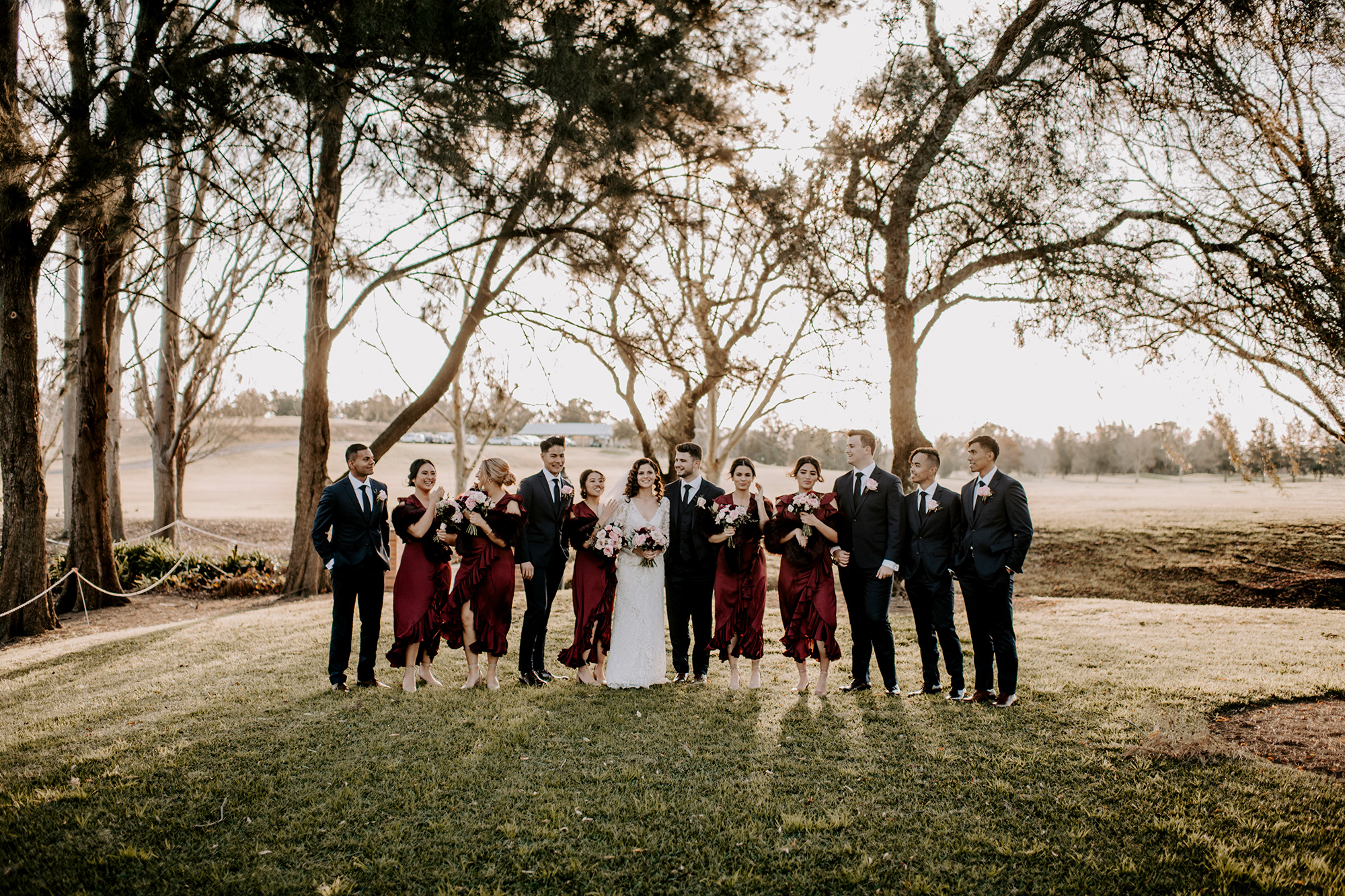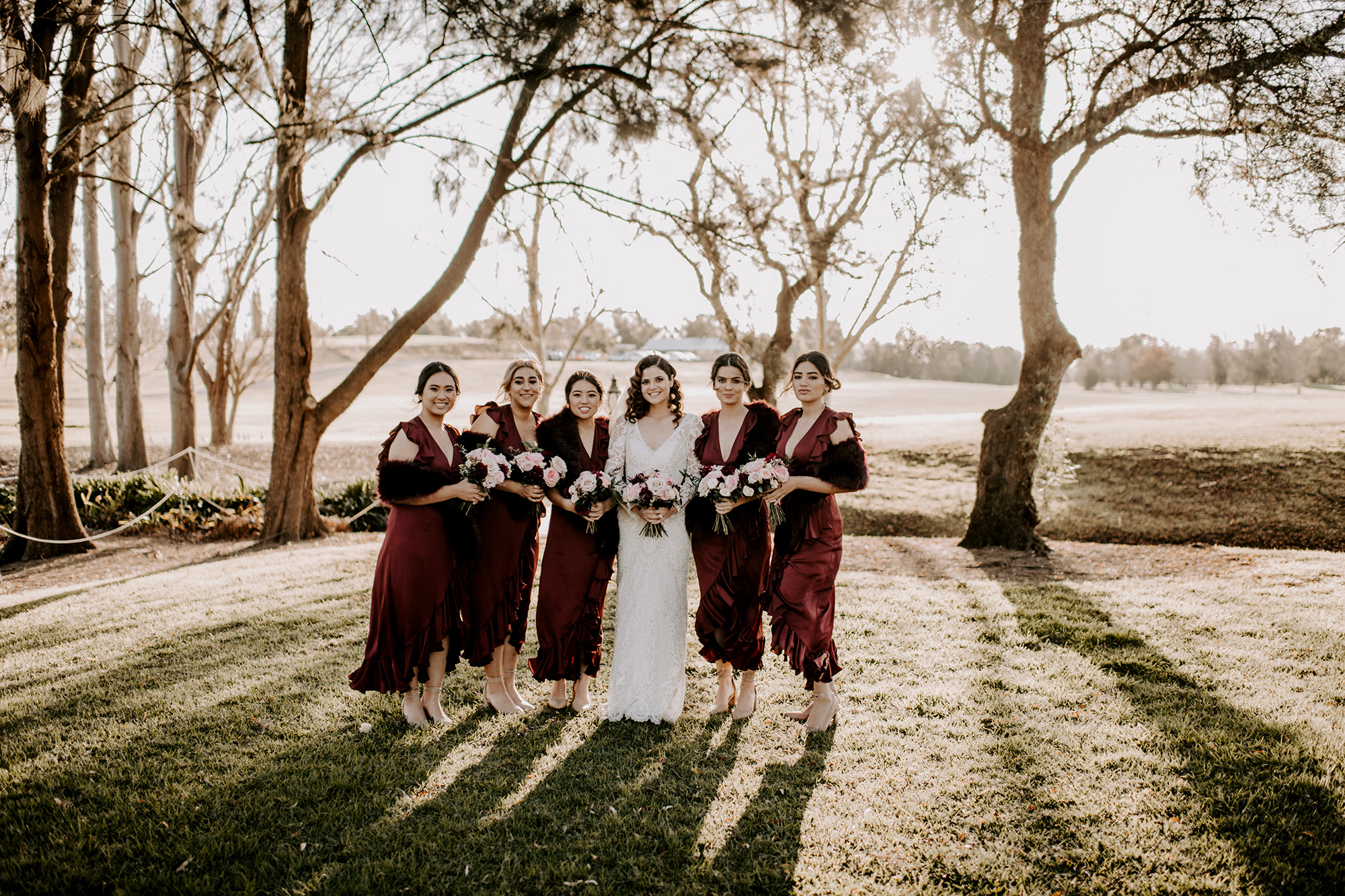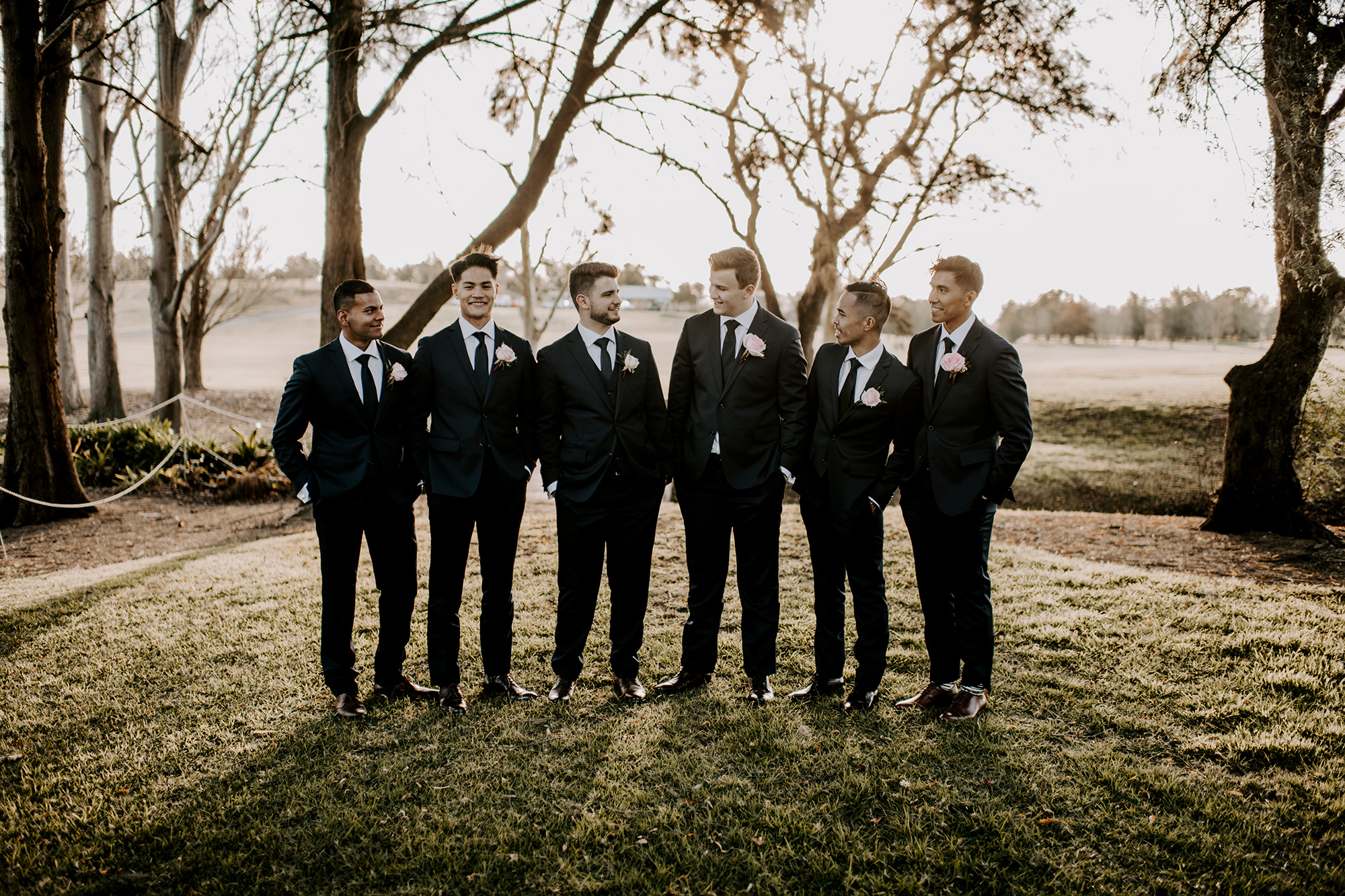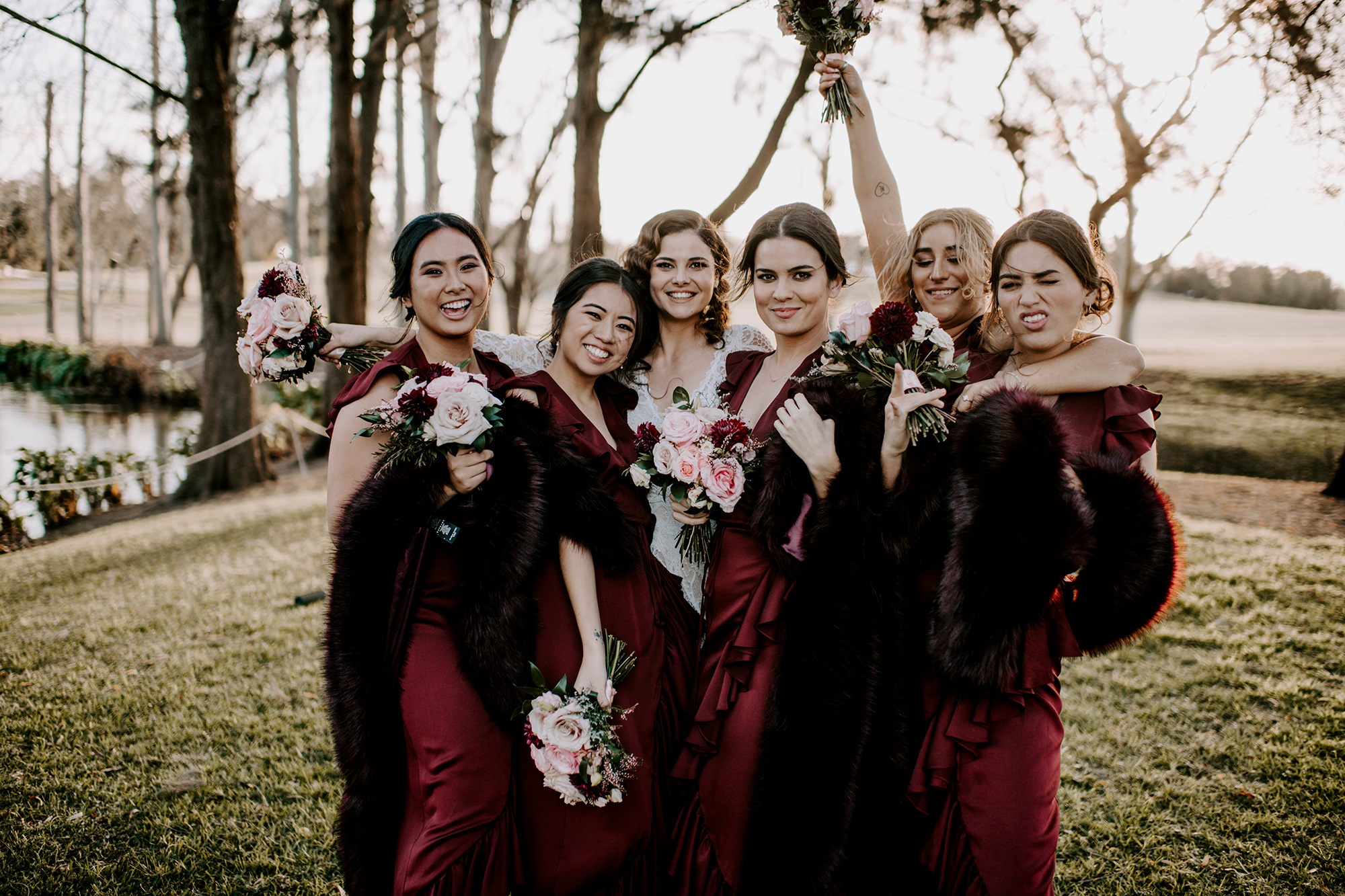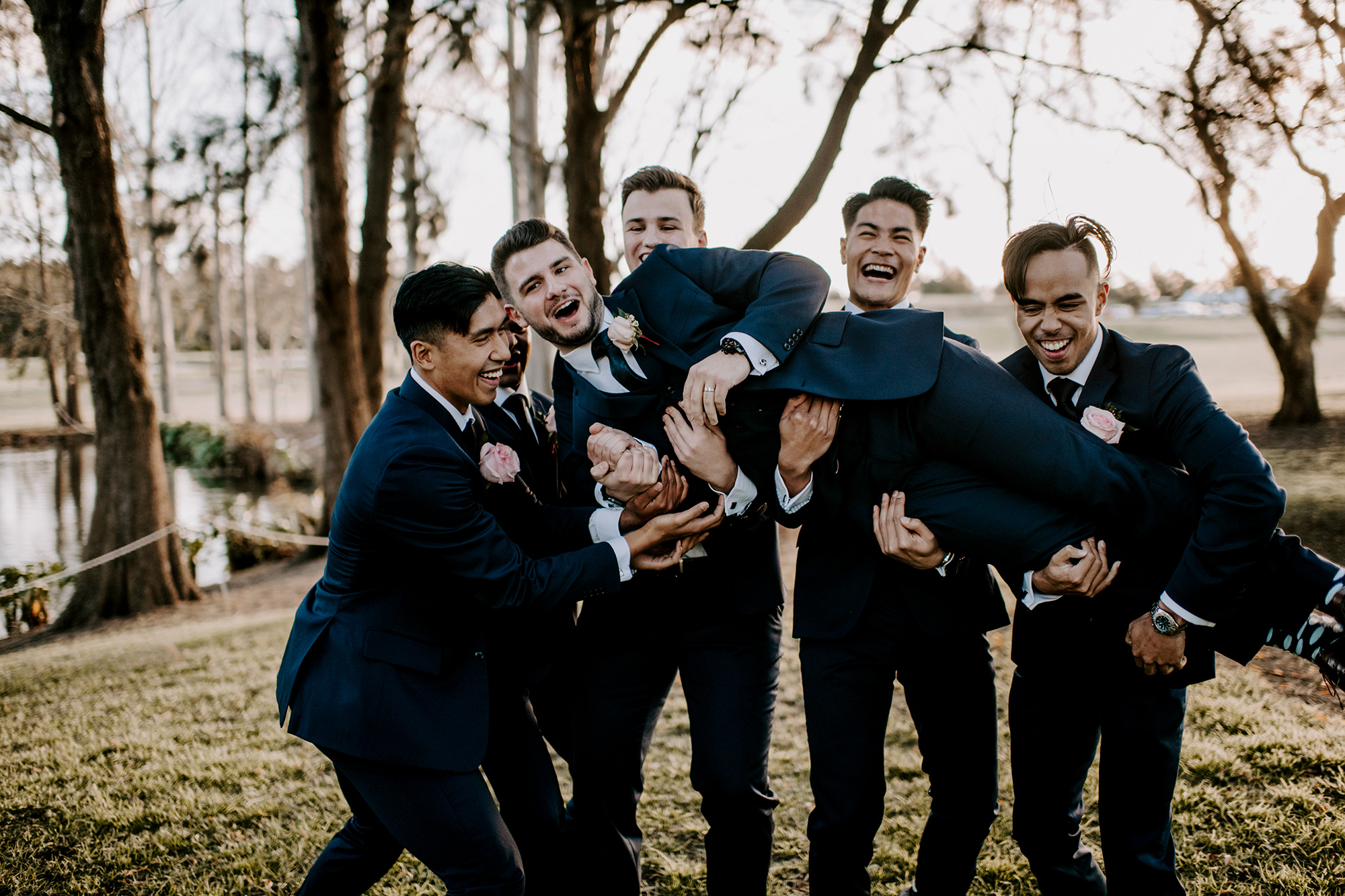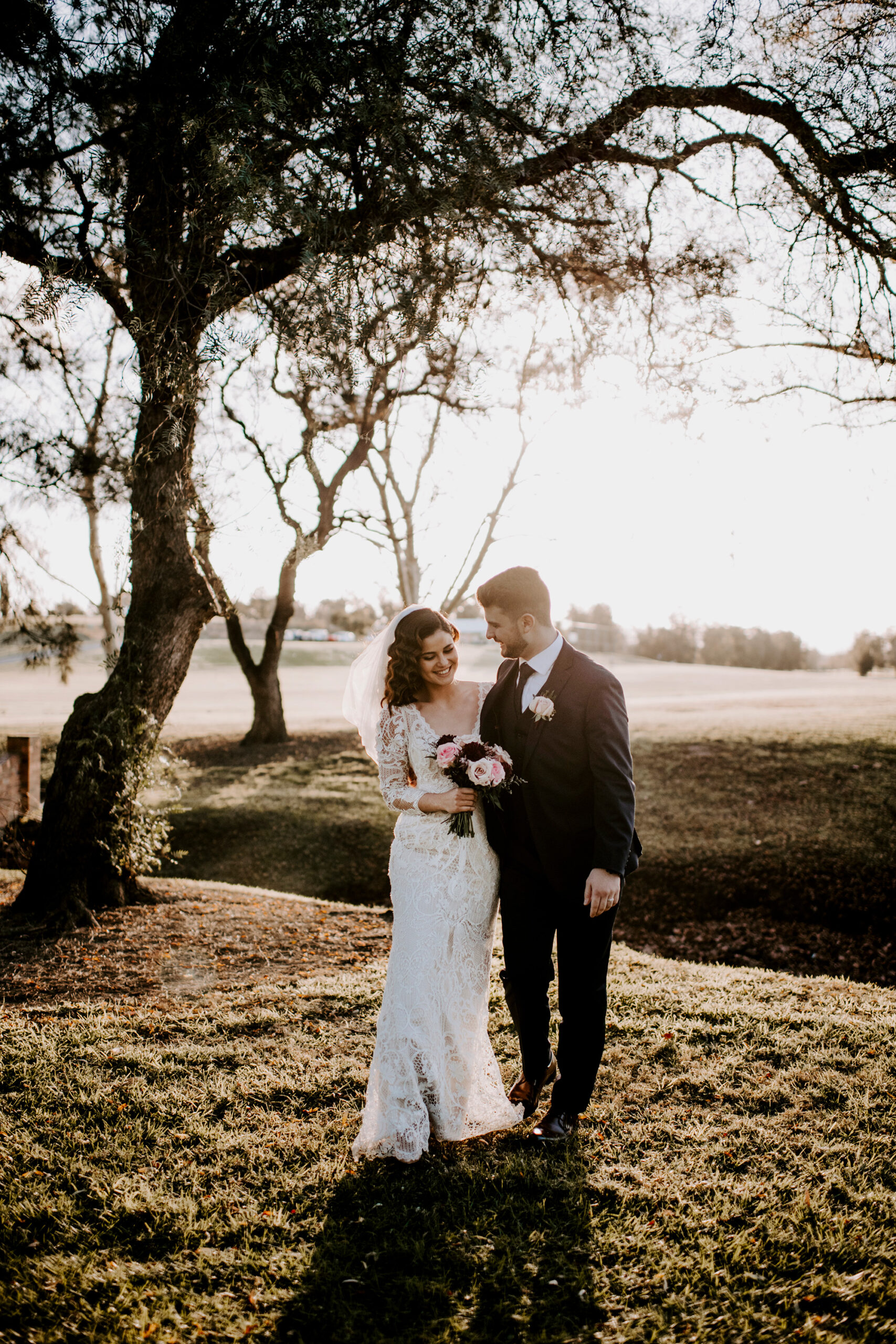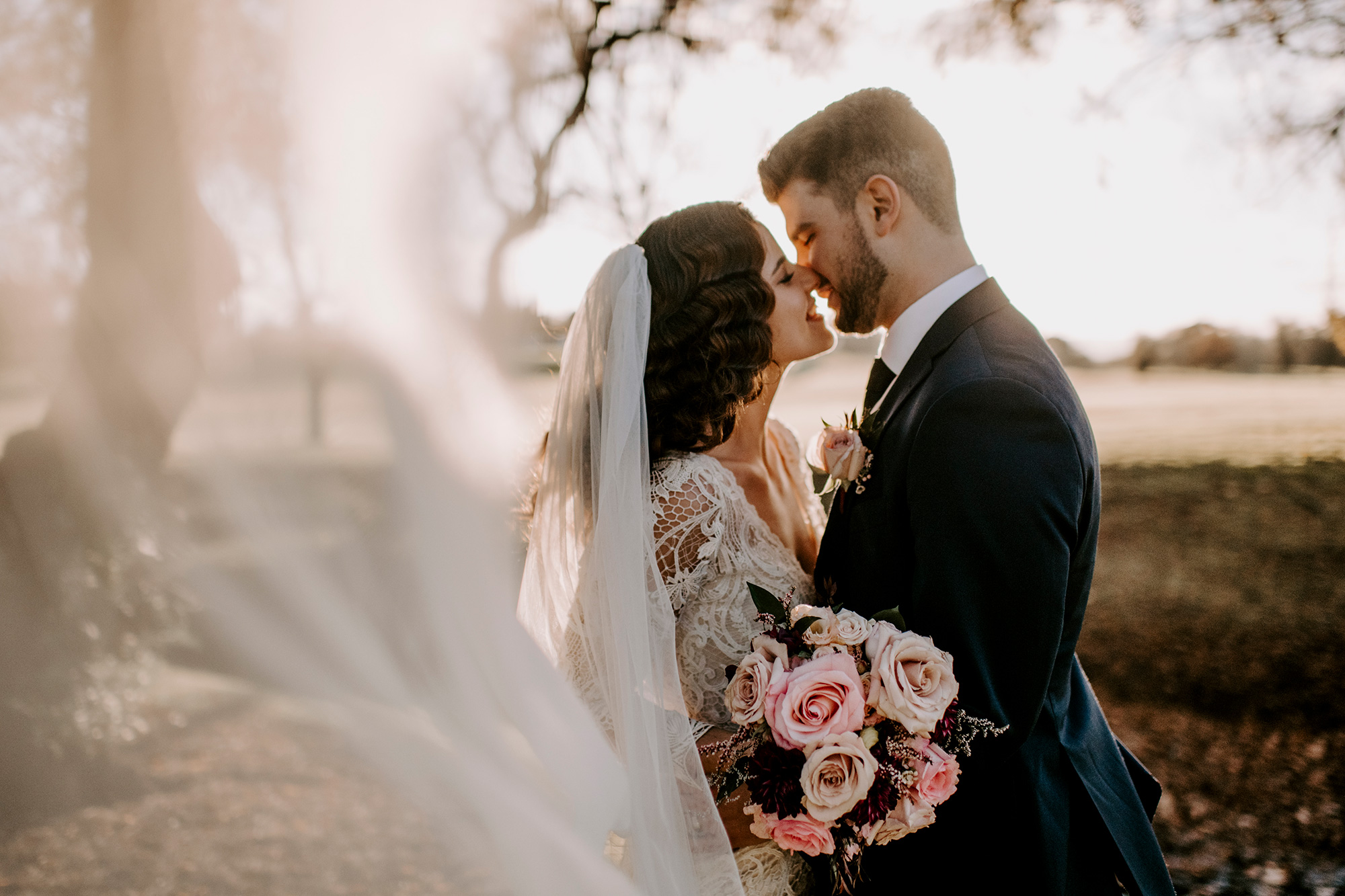 "Sylvia from Serenity Flowers is absolutely amazing! I cannot recommend her enough. On the day, it felt like I had an old friend come to drop off the flowers as she was telling me how Dom looked a bit nervous when she dropped the flowers off to him. It really put a personal touch on our day," smiles Vivienne.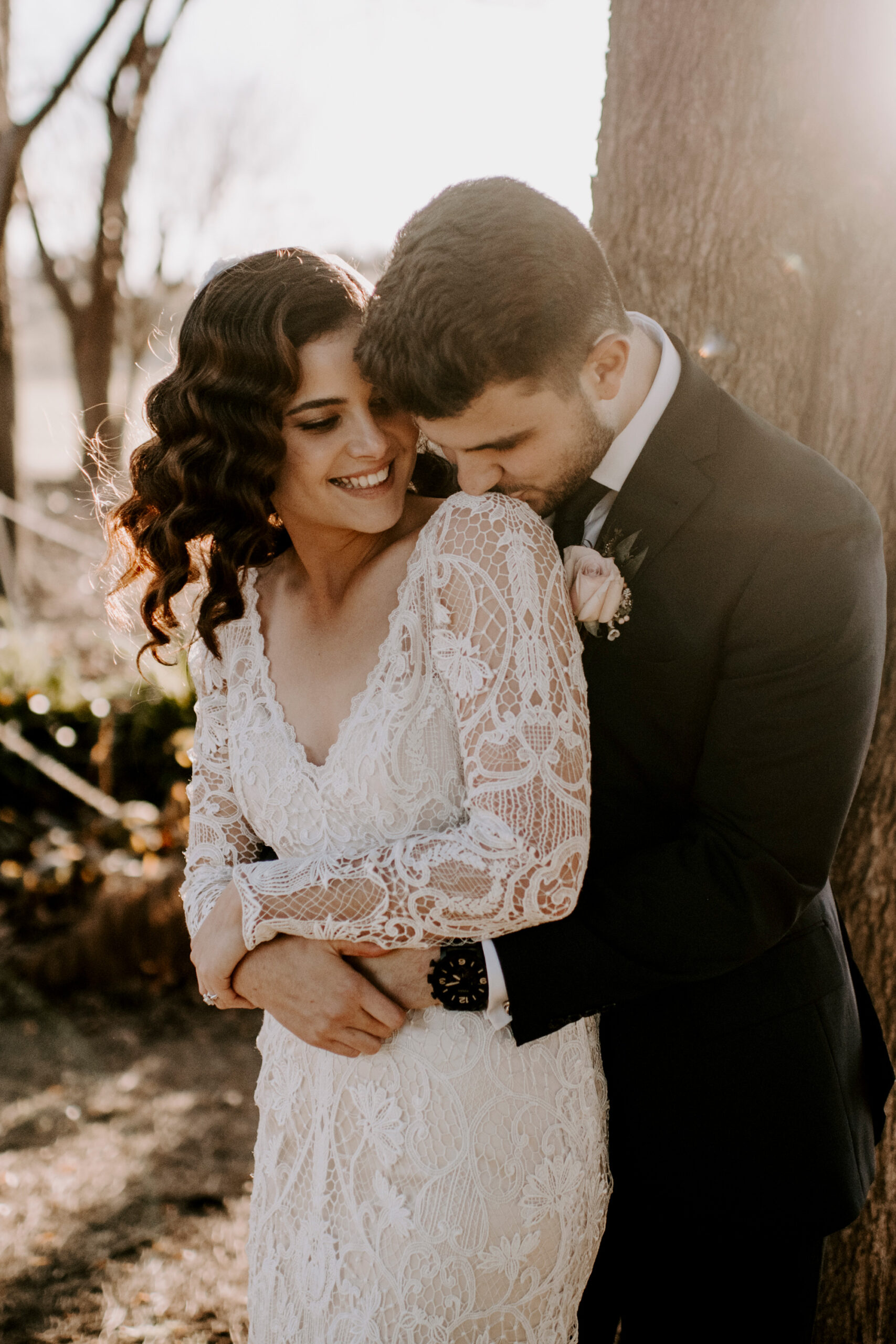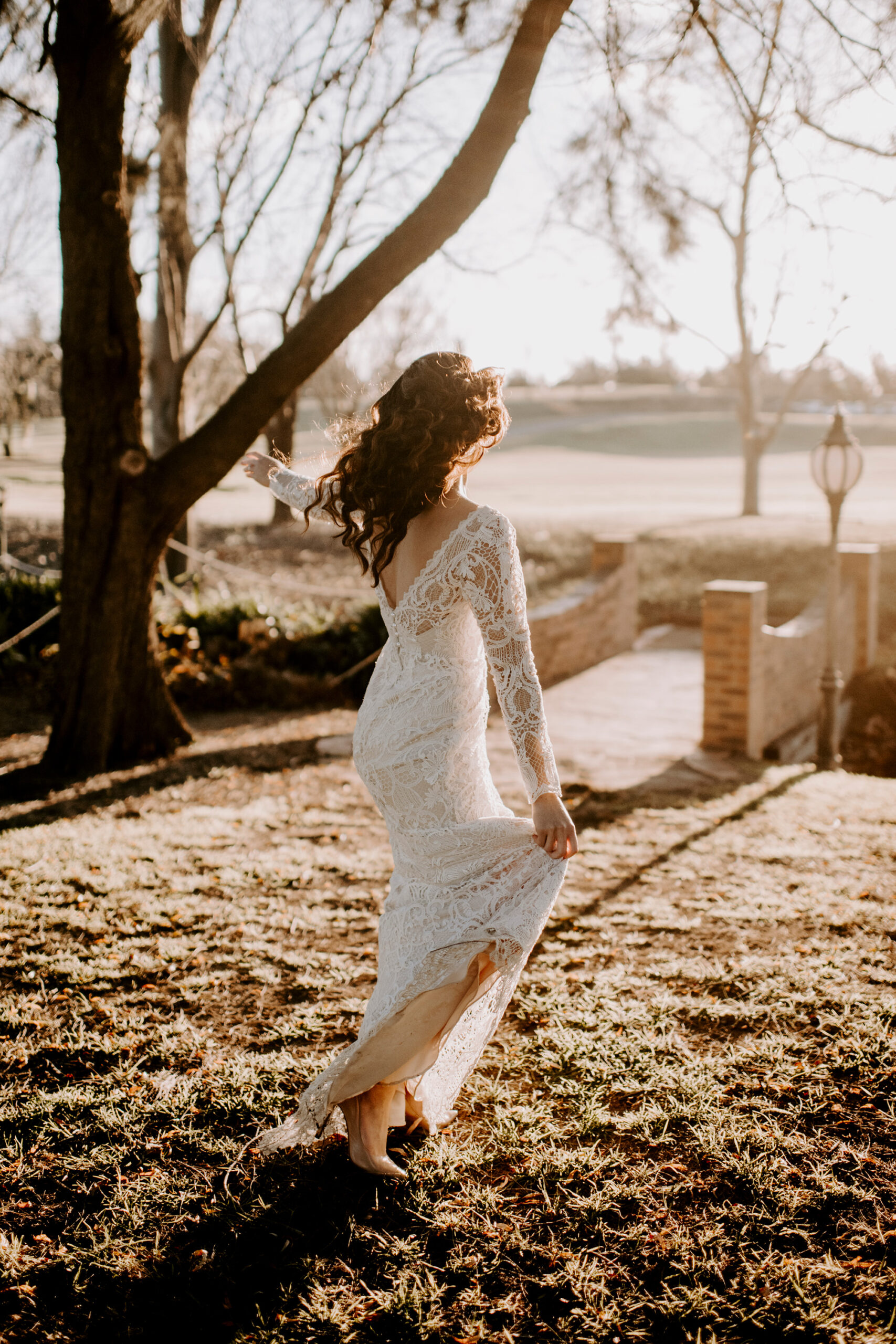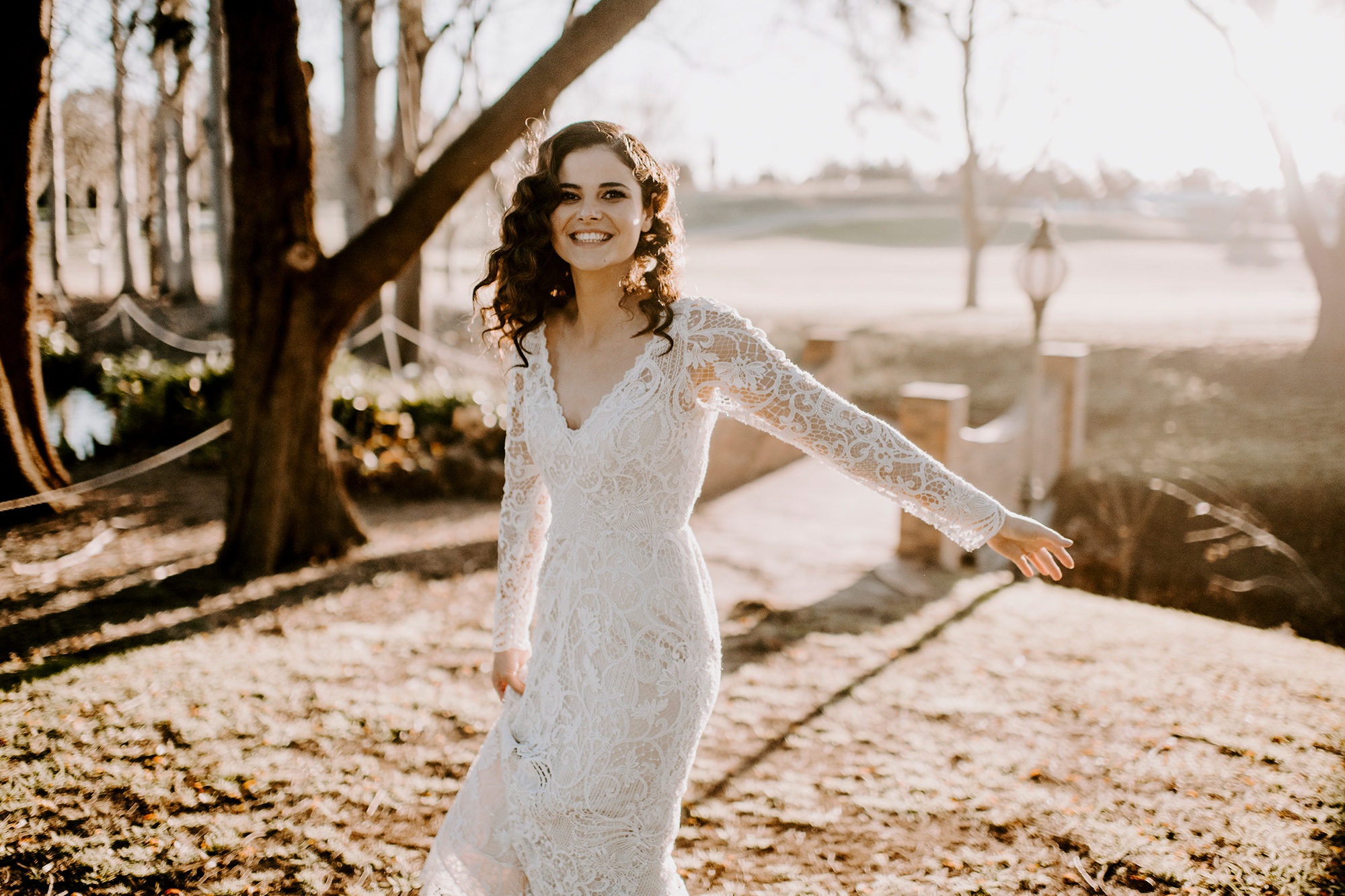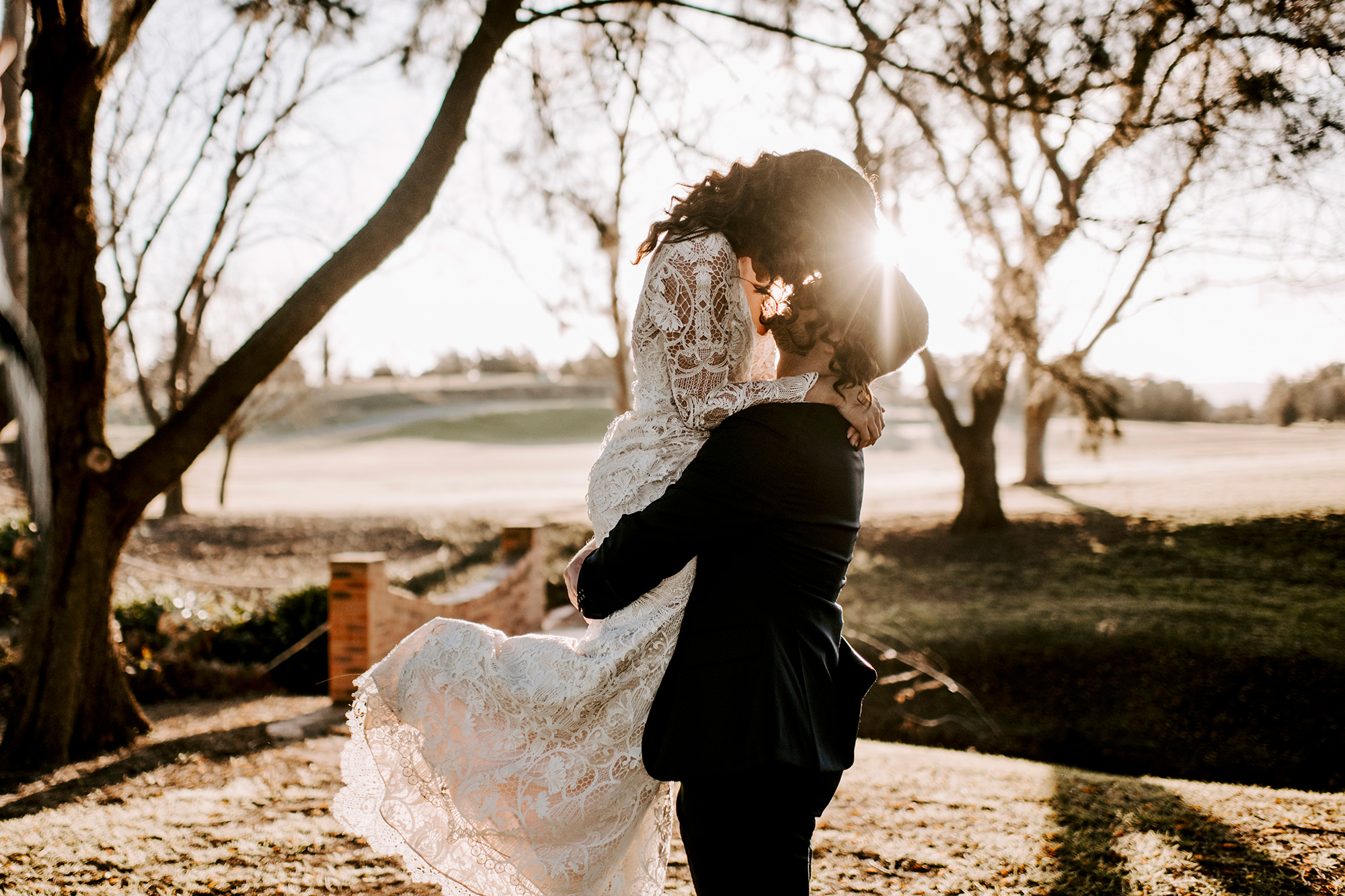 The bride changed into a second dress for the reception and "It was so fun to see the look on Dom's face after I've changed!" recalls Vivienne.