Once upon a time, the only backup plan you needed for your wedding was for wet weather. Now, thanks to the virus that gatecrashed 2020 and continues to rain on all our parades, couples are having to make more contingency plans than actual wedding plans. The result? Postponement fatigue.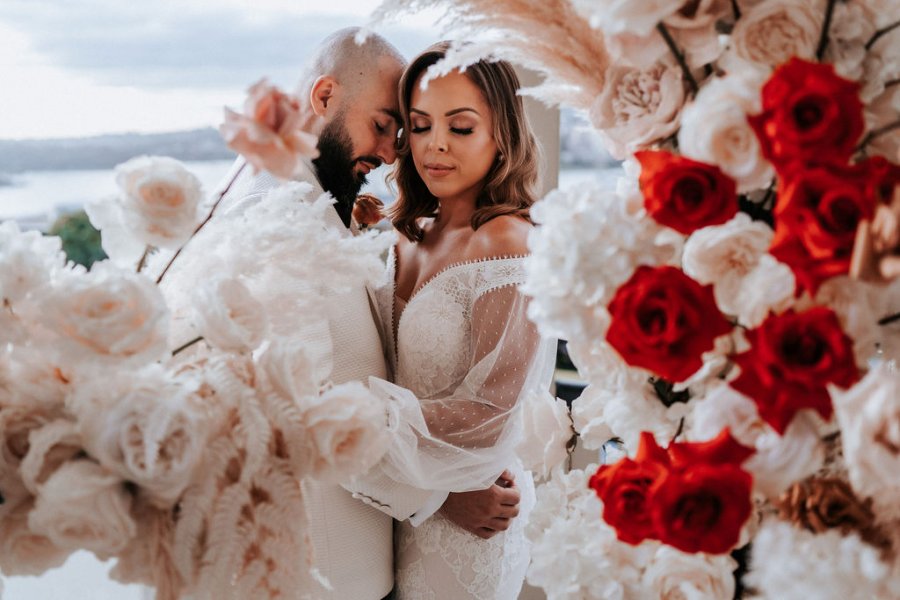 If you've shifted your wedding date more times than you've moved house, chances are you're suffering wedding postponement fatigue.
Postponement fatigue is real. It sucks. And depending on the number of save-the-dates you've had to send, intensities vary from mildly frustrating to raise-the-white-flag heartbreaking.
But unlike 2020 where our collective war was on taming a virus we knew nothing about, emerging from winter 2021, Australia has an actual plan to be hopeful about: vaccination.
And regardless of where you're at with this hotly debated topic, the global vaccine rollout – that's about opening up rather than locking down – has already started to kill the other virus that's been infecting wedding planning joy: uncertainty.
That's something to be uplifted about.
What is postponement fatigue?
We've heard of COVID fatigue, lockdown fatigue, and from the healthcare frontlines, compassion fatigue. For couples planning a wedding in 2021, there's been an added kind of burnout at play: postponement fatigue.
While fatigue, as explained in this fact sheet from Psychology.org.au, comes with the telltale signs of lethargy, irritability, sadness, zero motivation and scatteredness; postponement fatigue is all of these things concentrated around the most basic fear:
Will we ever get to have our wedding?
We've seen couples postpone their wedding two, three, and four times, draining what excitement they had and injecting it with dread.
On the flip side are the wedding businesses scrambling to service their clients – and save their livelihoods.
Couples – and suppliers – are all but done with '21.
BUT.
It's not all bad news. From the stories of couples who made it through 'Will we or won't we?' to 'WE DID!' – there's actually a real and warm glow at the end of this maddening tunnel.
As we inch towards that light, here's how you can support yourselves through postponement fatigue and get your wedding mojo back.
What you CAN do about postponement fatigue
1. Bring it Back to What You Can Control ⤑
During times of incredible uncertainty, the consensus among mental health, performance, and dare we go there, 'mindset' professionals, is to focus your thinking on what you can control.
It's easier said than done. Especially when you're grieving what was; and what could have been.
When the time is right; when you're done cursing and crying and throwing vases at your mood board, see how it feels to turn towards the remaining decisions you can control about your wedding – that 100 postponements could never touch.
10 Postponement-Proof Wedding Decisions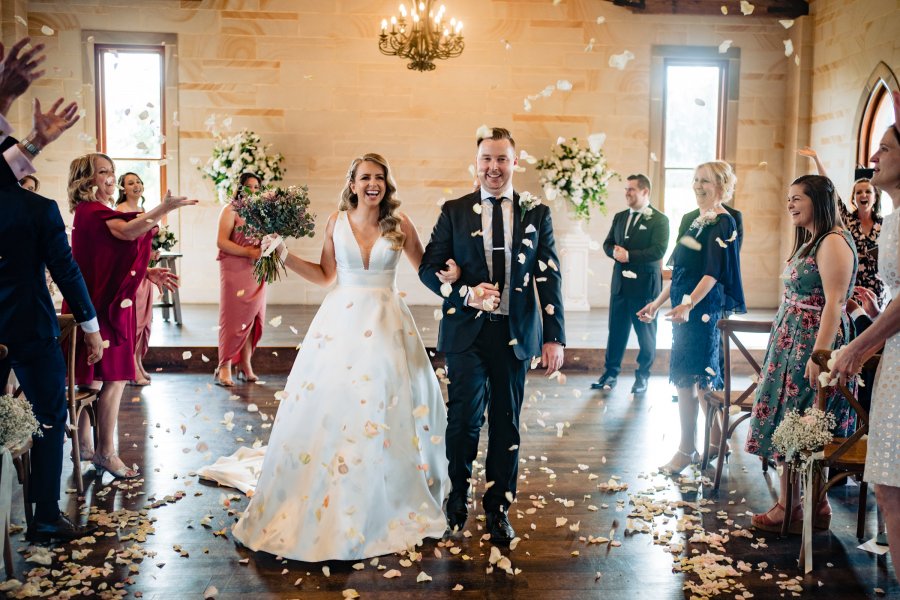 2. But Make This One Decision First ⤑
When it comes to pandemic wedding plans, the one decision you can control that will help you deal with the ones you can't, is to determine what kind of couple you are.
See if you can recognise yourselves and your values out of these three styles:
1. We'll Get Married No Matter What
If you're this couple, it's the milestone of getting married that matters the most. Everything else is buttercream frosting.
Melbourne bride Courtney, who married partner Matt in July 2021 a month after they were meant to, was definitive about the type of couple they were. If permitted, they'd get married on their new chosen wedding date – whatever that looked like.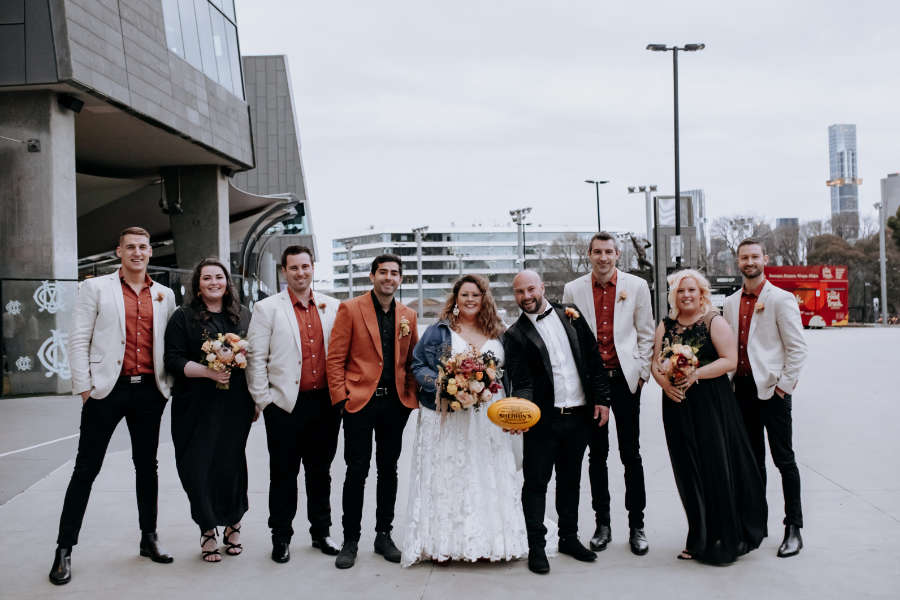 It got down to the week of our postponed wedding and we'd decided – whatever happens – if they let weddings go ahead, even with restricted numbers – we're going to do it.

We didn't want to keep putting off this big step in our lives just because we've had an image in our mind of how it's supposed to be.

Once we made the decision to go ahead no matter what if we could – we got excited again.
When you decide you're this type of couple – all your wedding decisions become 'nice to haves' rather than 'must haves' and you're more willing to go with the flow and embrace the ambiguity.
2. The Wedding We Want – Or We'll Wait
For this couple, on the other hand, the marriage is important, but the piece of paper means less if you can't sign it before your loved ones.
Since their engagement in September 2019, bride-to-be Chelsea and partner Stan have had to send three different save-the-dates to guests. With their parents in New Zealand and Tasmania, and a micro-wedding just not something they're interested in, twice now they've had to guesstimate a time in the future when their full wedding plans will come to fruition.
But from Chelsea's perspective, even though postponing was increasingly demoralising both times, it was actually easier than not postponing.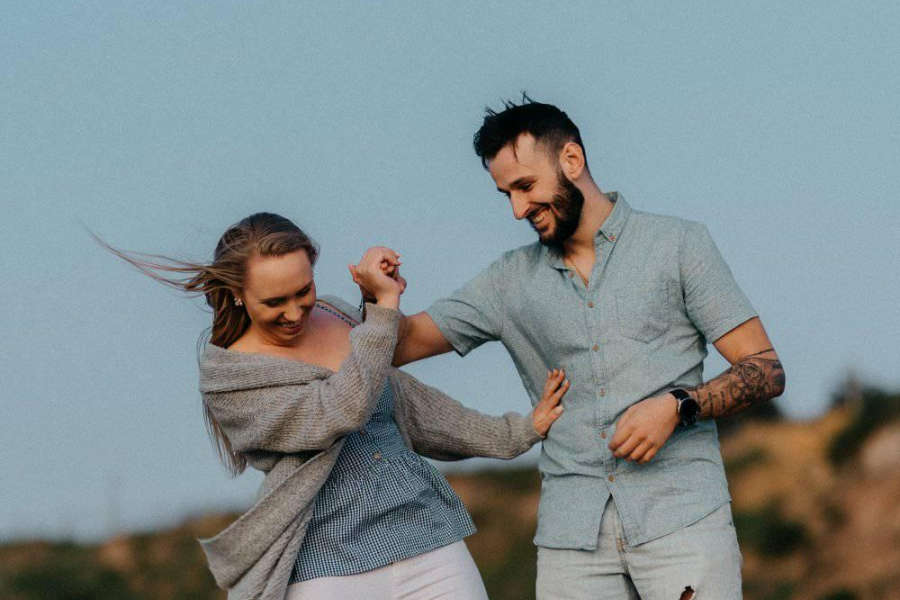 Sometimes, it's not the postponement that gives you the stress, it's the waiting; the unknown. When you get close to the date – people start asking you left, right and centre, what's happening? But you don't know. You're just as in the dark as they are.

Sometimes, you don't feel as special planning the day because you know how much stress you've caused others, and you think about what it was like before COVID and what you're missing out on.

So postponing makes the stress go away. You buy yourself time.

You can de-stress a bit and then enjoy the process of planning again.
If you decide you're the type of couple who just doesn't do well with 'we'll wait and see' – you can make better decisions that fill you with more confidence – and enthusiasm.
3. Marriage Now – Party Later
As always, there are couples who don't fit neatly into a box. If marriage and a huge celebration are equally important, you, too, have options that suit your style.
In many states, when restrictions start to ease, the option for elopements and micro-marriages is more possible than large-scale celebrations. And when you don't have a guest list of eager and well-meaning loved ones to appease, it's much easier to respond quickly to newfound freedoms.
Victorian bride Rosie married partner Andy in March 2021, after postponing their original Fiji wedding twice. In the end, though, they had double the reason to celebrate.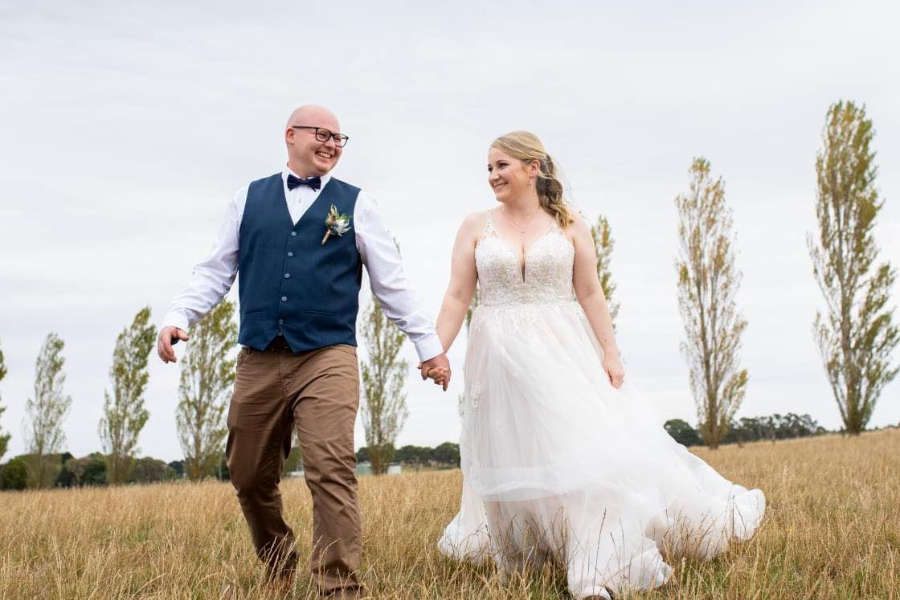 We had our wedding at the height of the Victorian pandemic last year with only 20 people. As much as it wasn't what we had planned, we had the best day with our nearest and dearest, and then nine months later we had a big party with friends to celebrate.

It was so much fun wearing my dress twice and there just wasn't the stress either time, as the first one was so small and for the second one, all the formalities were done.
Postponement advice from the frontlines
Whilst they're not suiting up in PPE for work, fearless wedding suppliers have been working tirelessly on the wedding frontlines for more than 18 months now, helping clients weather this matrimonial sh*tshow.
They're a unique blend of uber-organised, detail-oriented and insanely creative. They're passionate – and they're compassionate. They're the ones you can turn to, to calm you down and bring you clarity around the next best step.
Here's some of their sage advice to help with your postponement fatigue.
Jay Allen – Melbourne Celebrant and DJ ⤑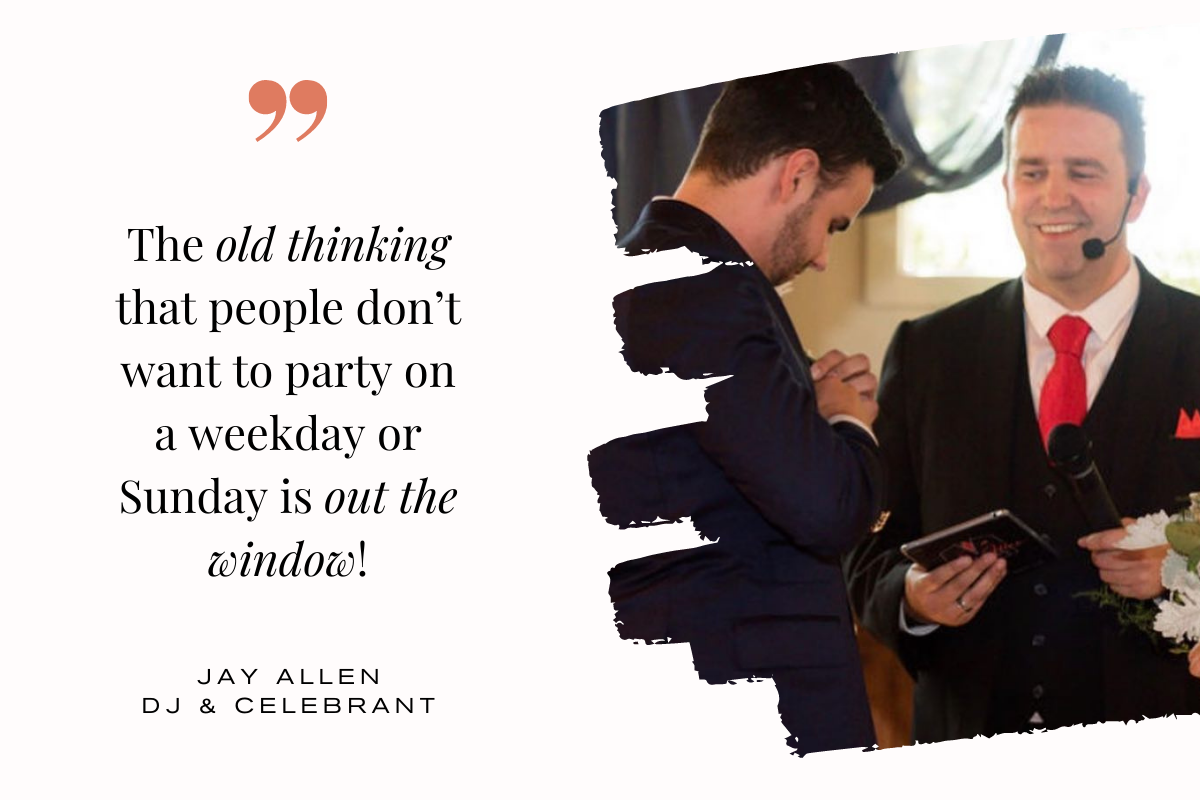 My advice would be to get more than one new date from your venue and then survey your existing suppliers to see which date most of them could move to. If a supplier is not available, ask them for any recommendations. Chances are, they will know someone who is close in style and budget.

Really consider weekday weddings. The old thinking that people don't party on a weekday or Sunday is out the window! People want to party seven days a week!

If you're aiming for a peak-season wedding, you'll almost certainly need to book on a weekday or in 2023.

To keep guests informed, send out paper invites with a QR code that links to a private Facebook or WhatsApp group to keep people up to date.
Belinda Letts – Melbourne Marriage Celebrant ⤑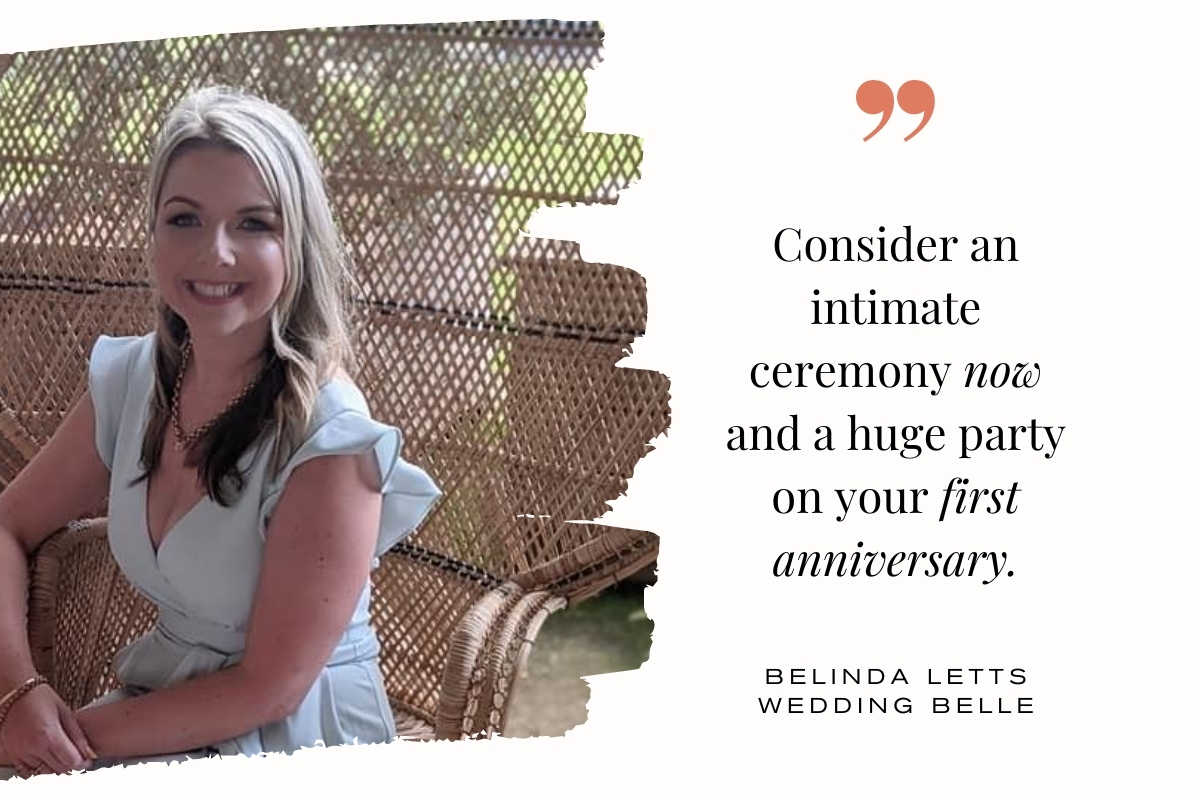 Be realistic so when the time comes closer, you'll know if you have to pull the trigger on the "backup plan". It never hurts to ask your venue to pencil in a second date (and double check your suppliers are free too).

Weekday weddings are worth considering. Your friends and family will just be happy your day is here. They will cheer louder and party harder.

Some couples are also considering an intimate ceremony now, streaming to loved ones, and a big reception/party next year on their first anniversary.
Alice Hall – Wedding Producer ⤑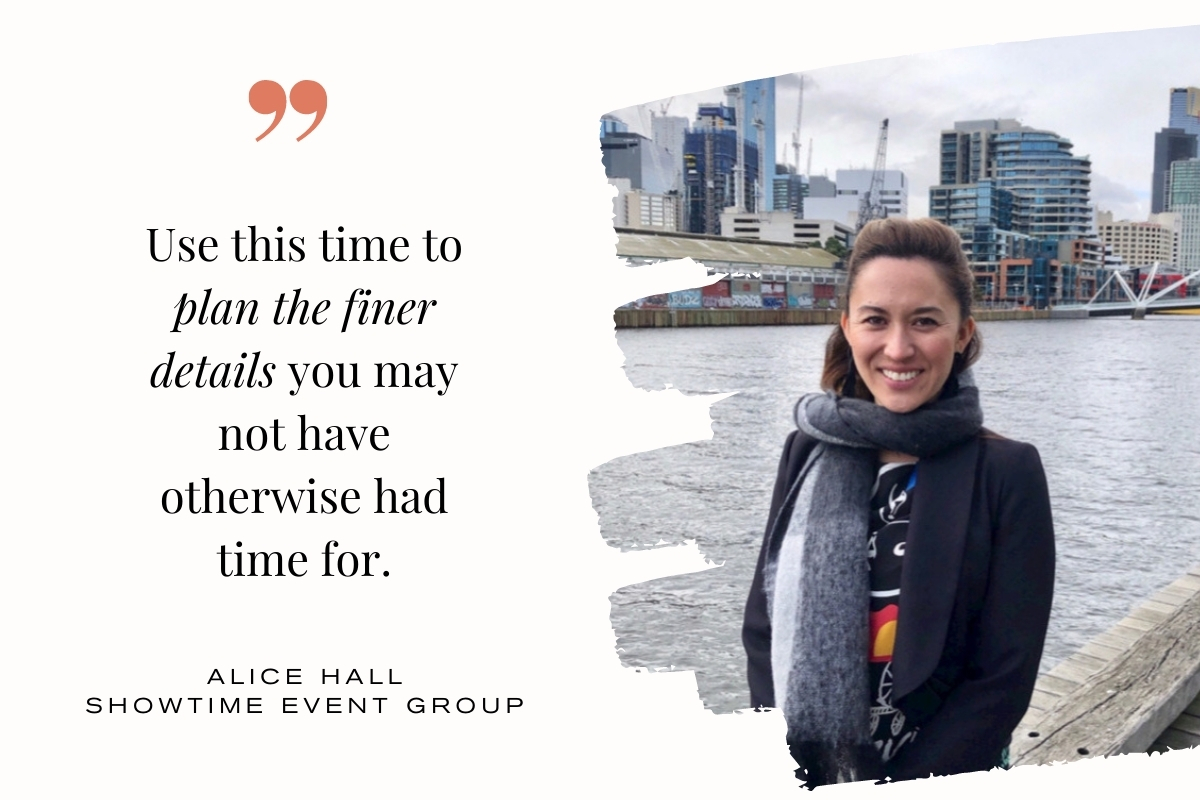 During the postponement process, firstly, my best advice is to never forget how strong your love for each other is and why you fell in love when you first met. The way you overcome any challenges together is what makes your relationship so special.

Secondly, create a mood board, use this time to plan the finer details you may not have otherwise had time for.

Most of all, speak to your suppliers about your thoughts for your special day. Your venue and suppliers are here to support you through this journey. Try to secure your new date as soon as possible and check availability for your suppliers beforehand.
Meggan Brummer,  Sydney Wedding Celebrant ⤑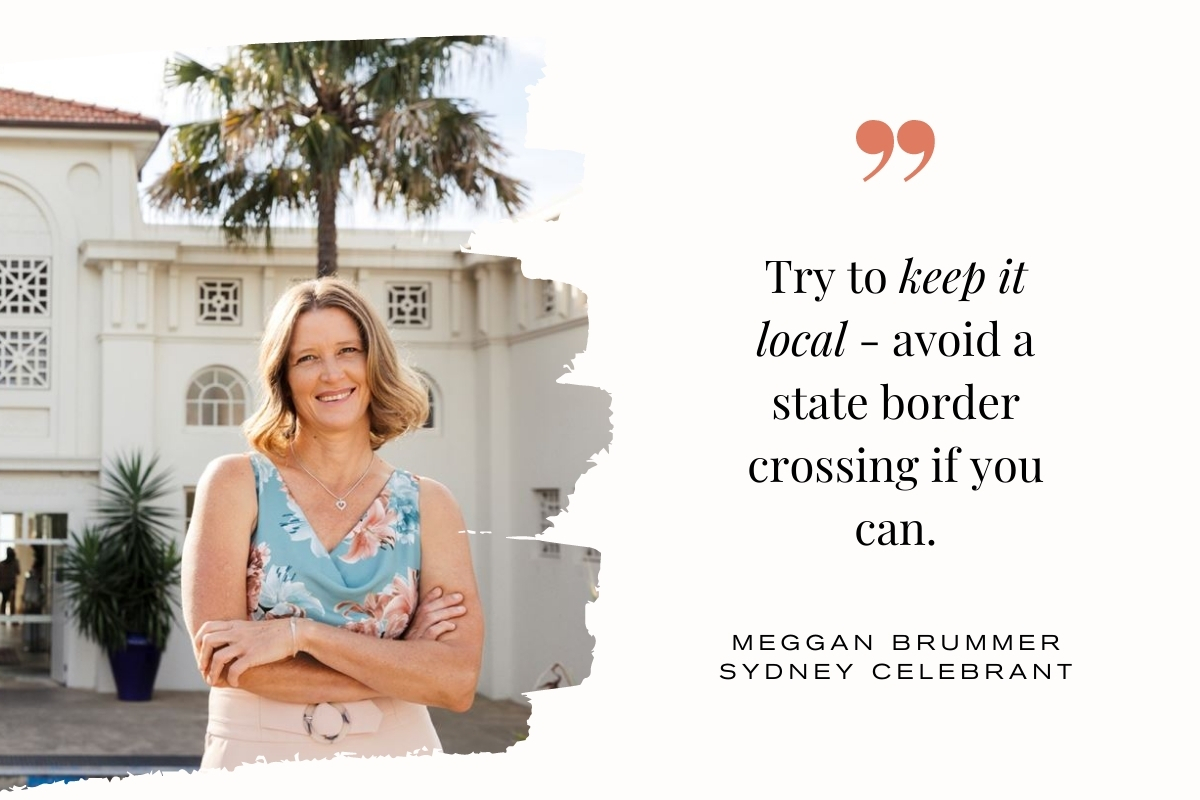 As restrictions ease up, venues and suppliers will book out fast, so don't delay planning.

To give you the best chance of having your first pick of venue and suppliers, consider having your wedding on a Monday-Thursday. Your guests will be happy for an excuse to take a day off work. And if you need to reschedule – consider moving to a Monday-Thursday so you can take your dream team of vendors with you.

Consider keeping it small and intimate, and local – avoid a state border crossing if you can.

Live-stream your ceremony for anyone unable to travel. Many of my couples are tired of waiting so they're choosing a small intimate wedding now and a big party later. No-one likes feeling stuck.
We're here for you
For more advice and guidance navigating wedding postponement fatigue, join our Wedding Planning Party Facebook Group. It's a supportive space for couples experiencing the same challenges right now.
If you have any questions, you can also reach out to us by sending a DM on Facebook or Instagram – we are here for you and completely understand how draining postponement fatigue can be.
And if you're feeling overwhelmed by the wedding postponement process, you can always lean on our expert wedding planners. They have years of experience planning weddings and will offer helpful advice to ease some of your stress.
For some tips on how best to communicate with your wedding guests right now, check out this article where our wedding planning team share their insights.
You got this!