There may not have been dancing at this COVID wedding, but a stunning Hunter Valley destination and a couple of last-minute switches made Laura and Steve's big day at Peterson House a wedding weekend to remember.
The Sydney couple had planned to host their wedding reception in the onsite Restaurant Cuvee at Peterson House, but with the need for distancing, ended up in the vineyard's gorgeous permanent marquee. Round tables adorned with baby's breath, pastel roses and elegant stationery which the bride designed herself later became hubs of laughs and whispers as the dancefloor was traded for a trivia night.
"Even without dancing, the band did the best job of keeping the vibe going," says Laura.
The unexpected Peterson House reception followed the couple's earlier nuptials in the beautiful sandstone chapel. Laura, made up by Airlie&Co and wearing a delustered satin deep-V-neck wedding gown from Abbey Bridal, arrived at the destination wedding venue in a Princess limousine by Absolute Vintage Elegance Limousines. Steve, suited up in classic black M.J Bale, was standing at the top of the aisle ready to say 'I do' with celebrant Sophie Brauer of C'est La Sophie.
"The chapel at Peterson House is seriously stunning," describes the bride. "In between the ceremony and reception, there was a bar by the side of chapel where guests were served canapes and the band did an acoustic set. It was such a chilled-out Saturday-arvo session kinda vibe."
Due to COVID, Laura and Steve weren't able to share their classic modern winery wedding with several of their loved ones, the emotion of that especially felt during their ceremony. "If anything I would have pushed the date back so they could all be there," reflects Laura.
"Other than that," she continues, "it was an absolutely perfect day."
Photos courtesy of Sam Wyper Photography.
VISIT SAM WYPER PHOTOGRAPHY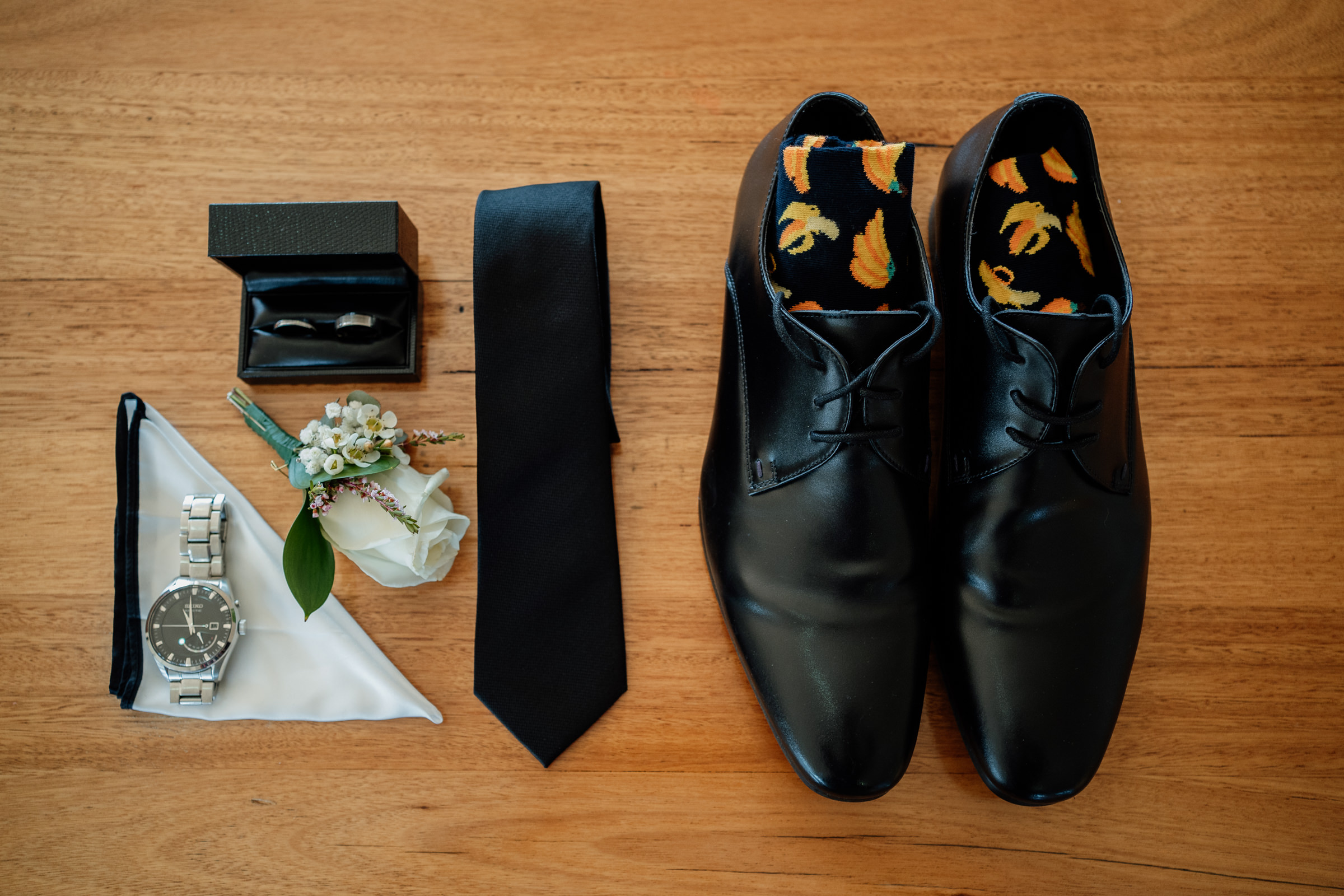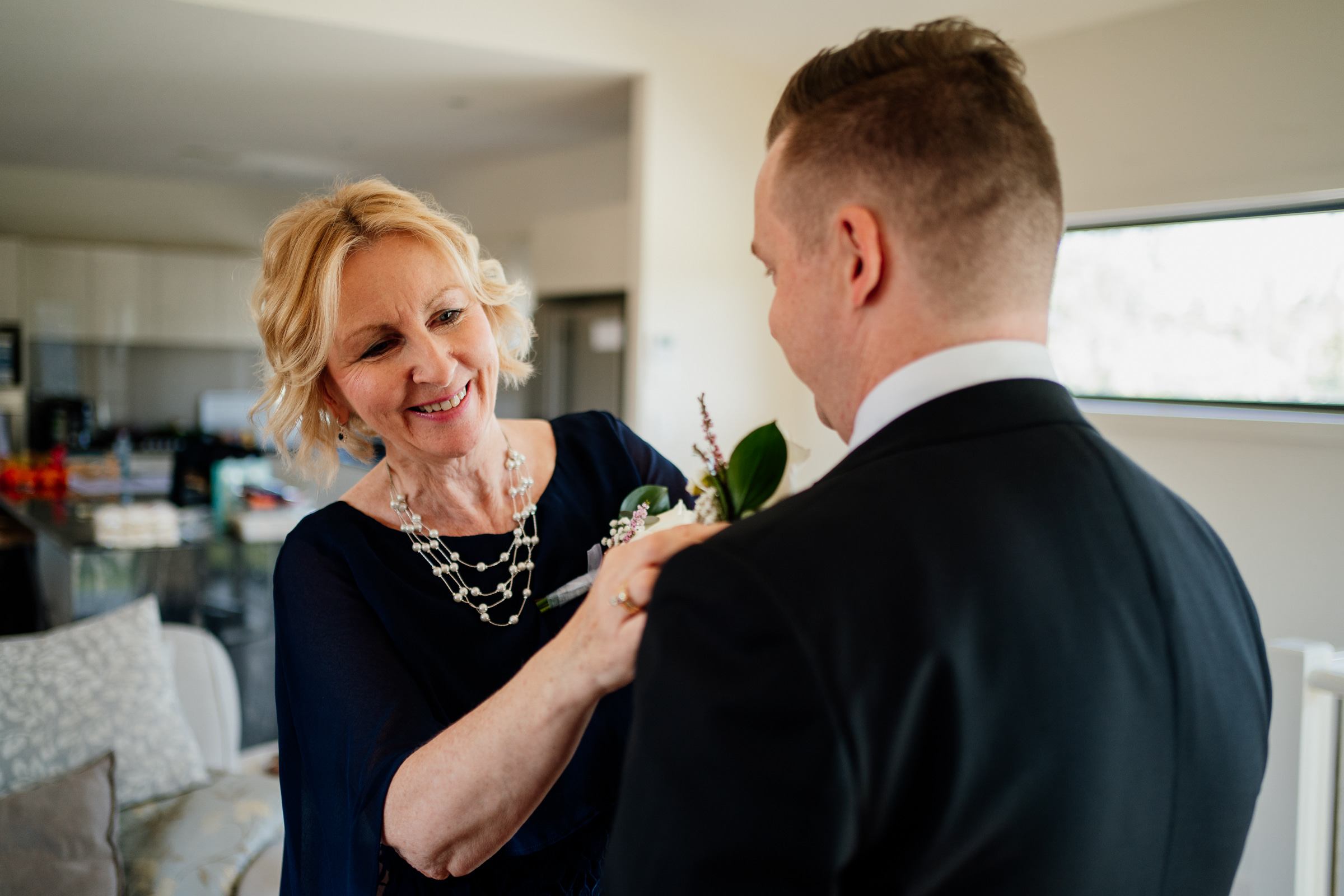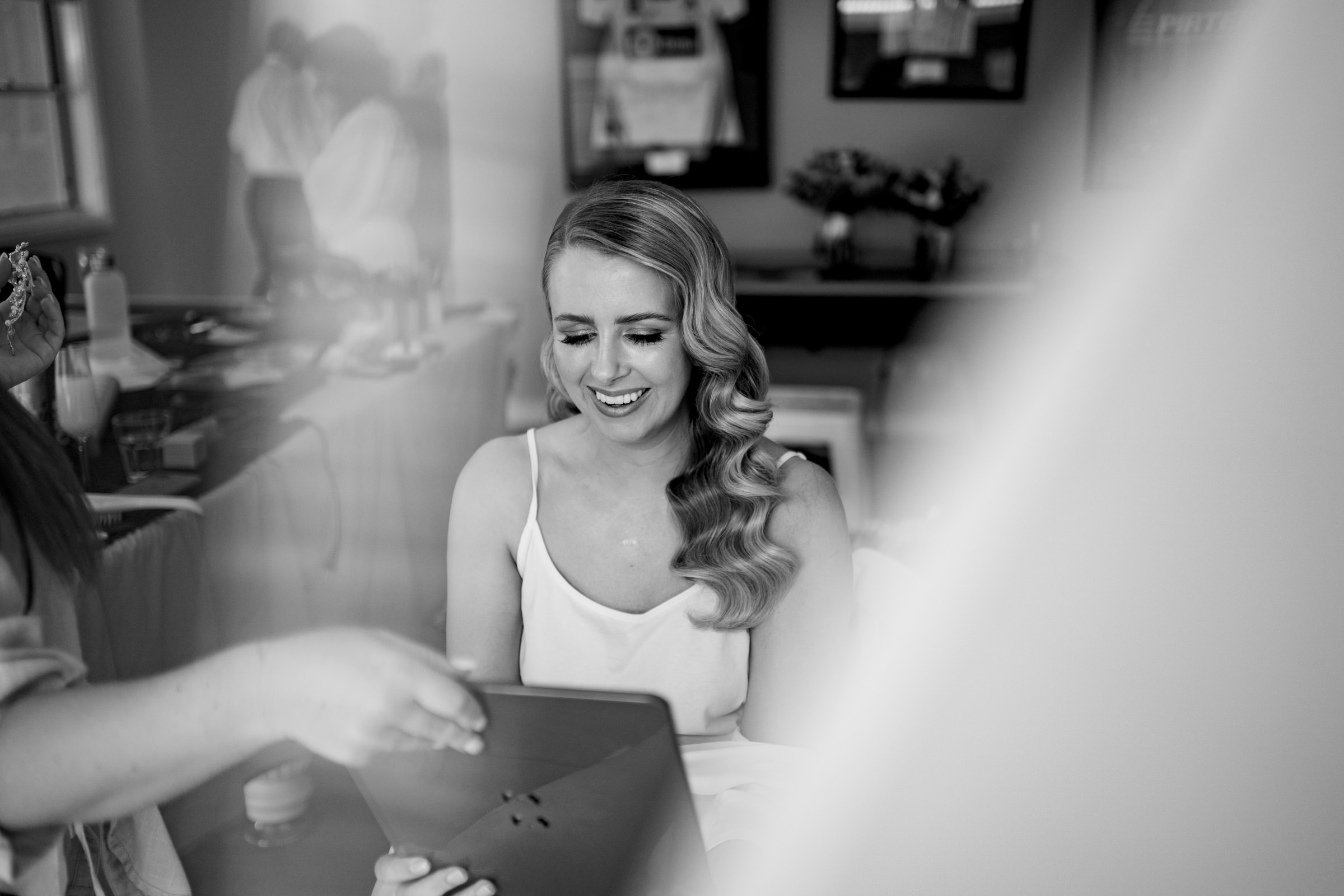 Laura's blonde locks were styled by the team at the award-winning Airlie&Co. Modern and elegant Hollywood curls matched with gorgeous natural wedding makeup.
Laura's bridesmaids, who wore dusty pink Shona Joy dresses, complemented with natural curls and fresh face makeup.
VISIT AIRLIE&CO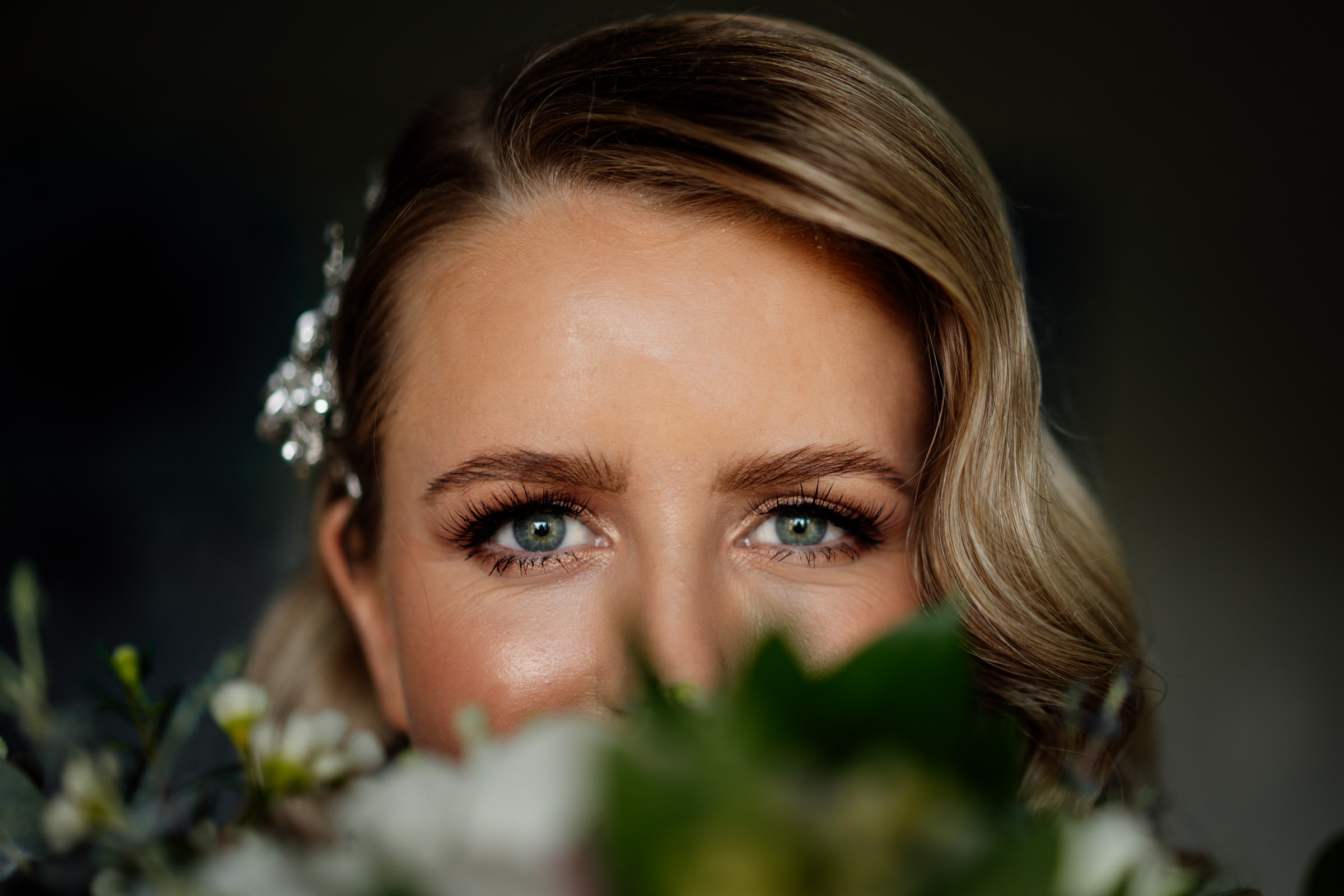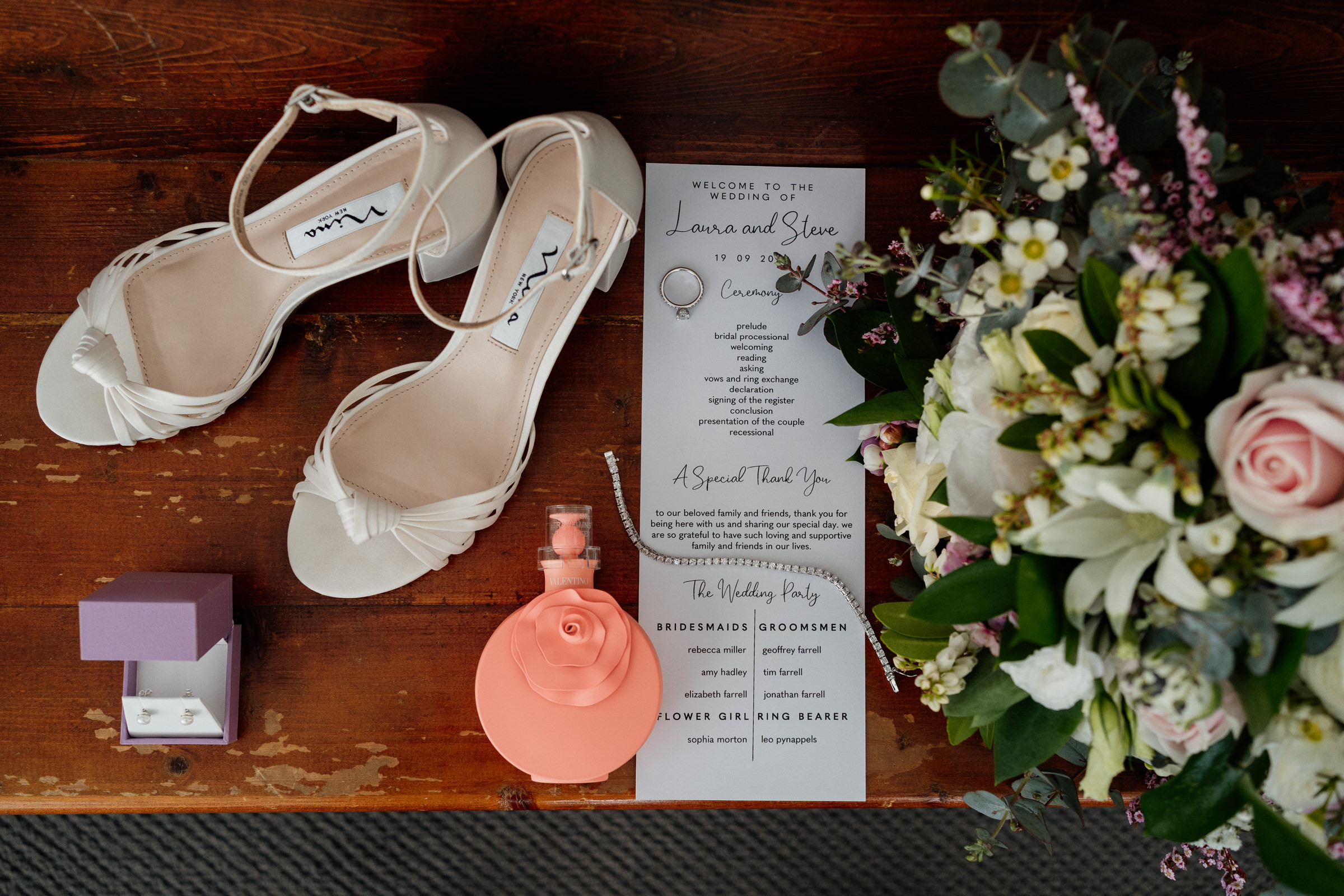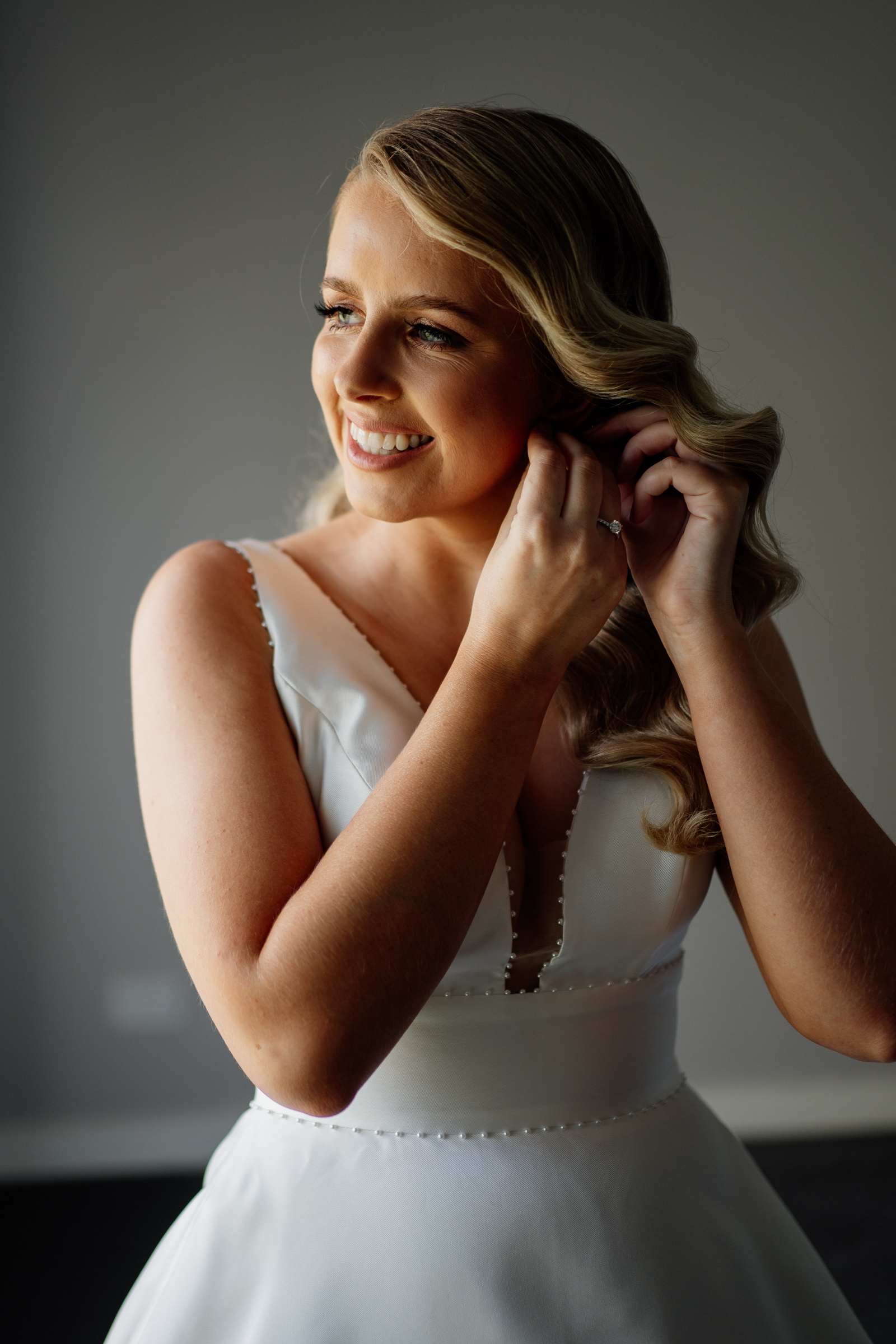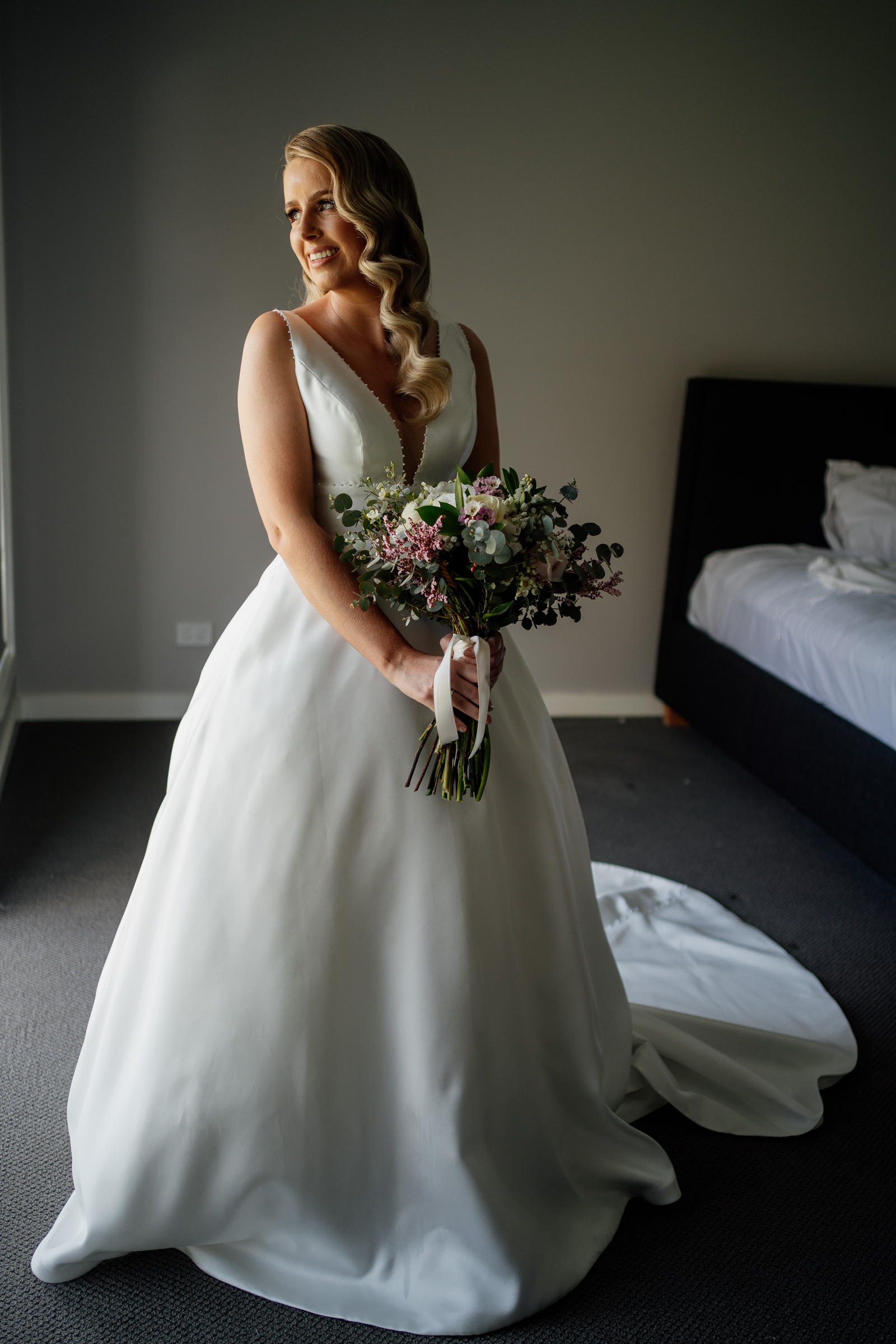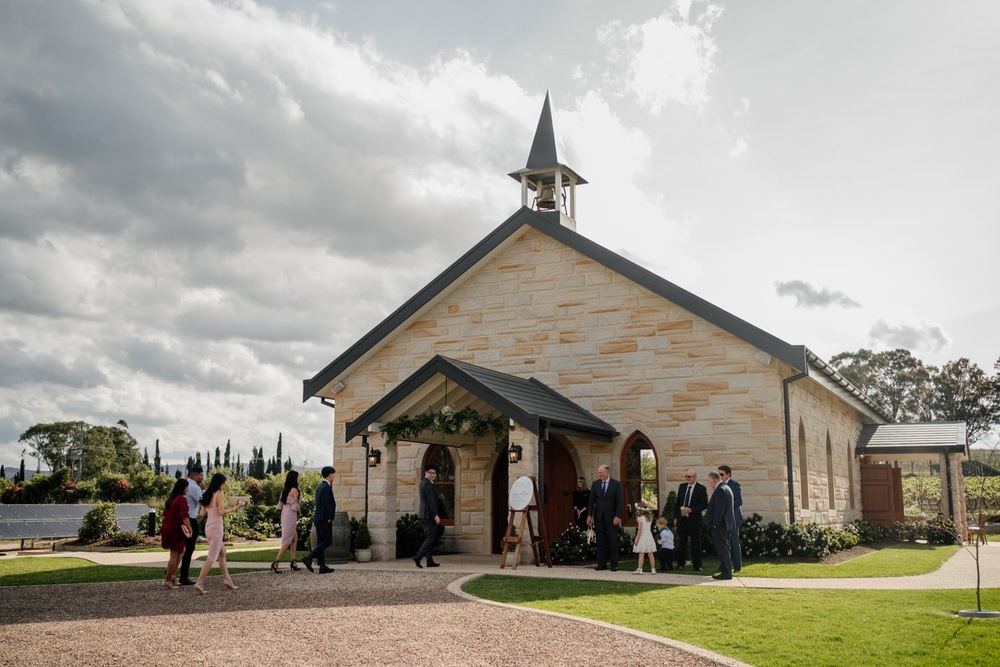 The picturesque Peterson House, which sits at the gateway to the Hunter Valley winery region (and boasts the vastest selection of bubbly in the area!) was the perfect all-in-one wedding venue to host a destination wedding weekend.
"I wanted a really relaxing, fun and pretty wedding – I wanted to keep it simple but also elegant," explains Laura. "The venue was great for this because having the ceremony and reception at the same place is really convenient for everyone – especially when it's a destination wedding.

"The staff at Peterson House are all over everything, they are clearly very experienced with weddings because everything just went like clockwork! The setting is also just so beautiful with the sandstone buildings, lake and vineyards in the background."
VISIT PETERSON HOUSE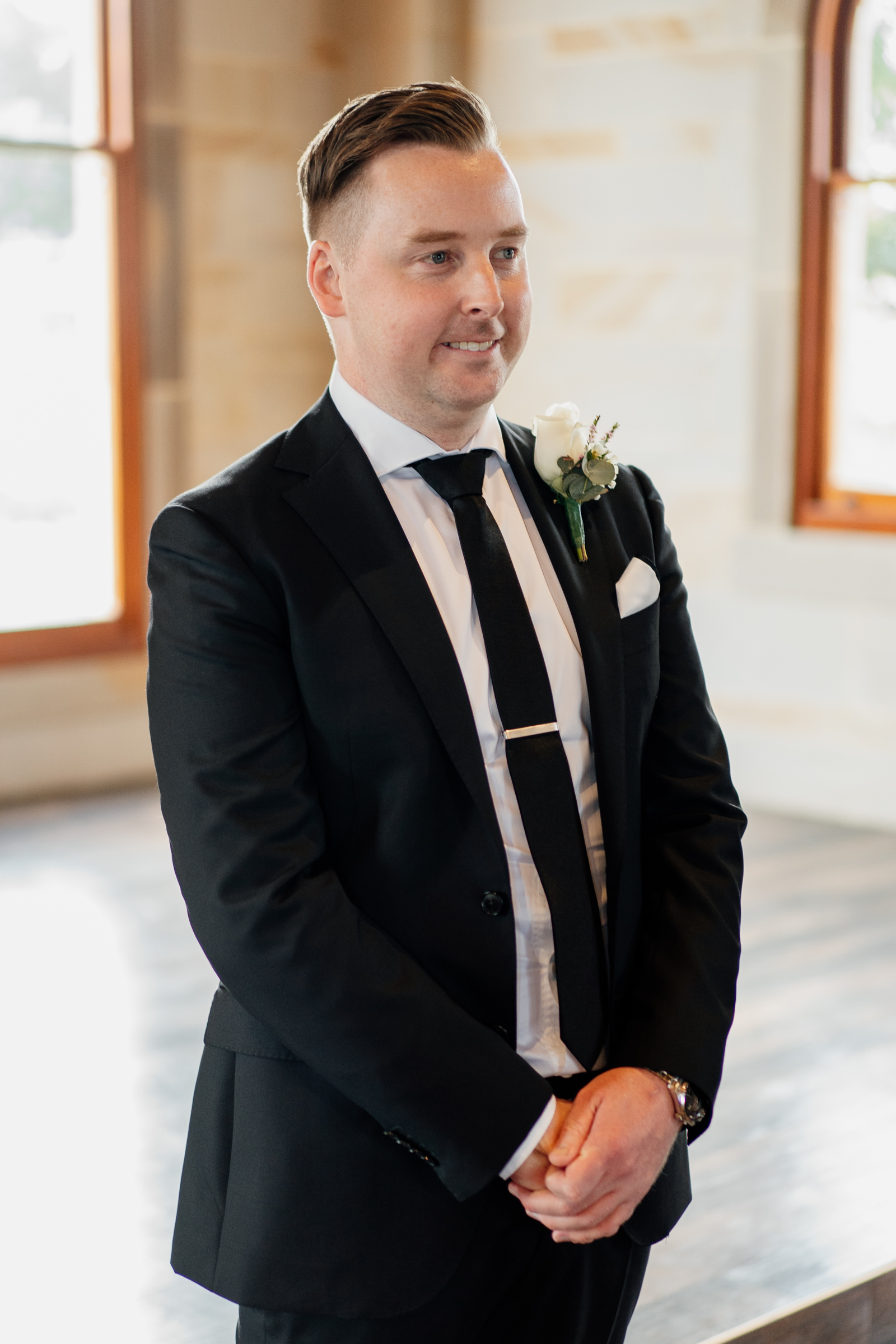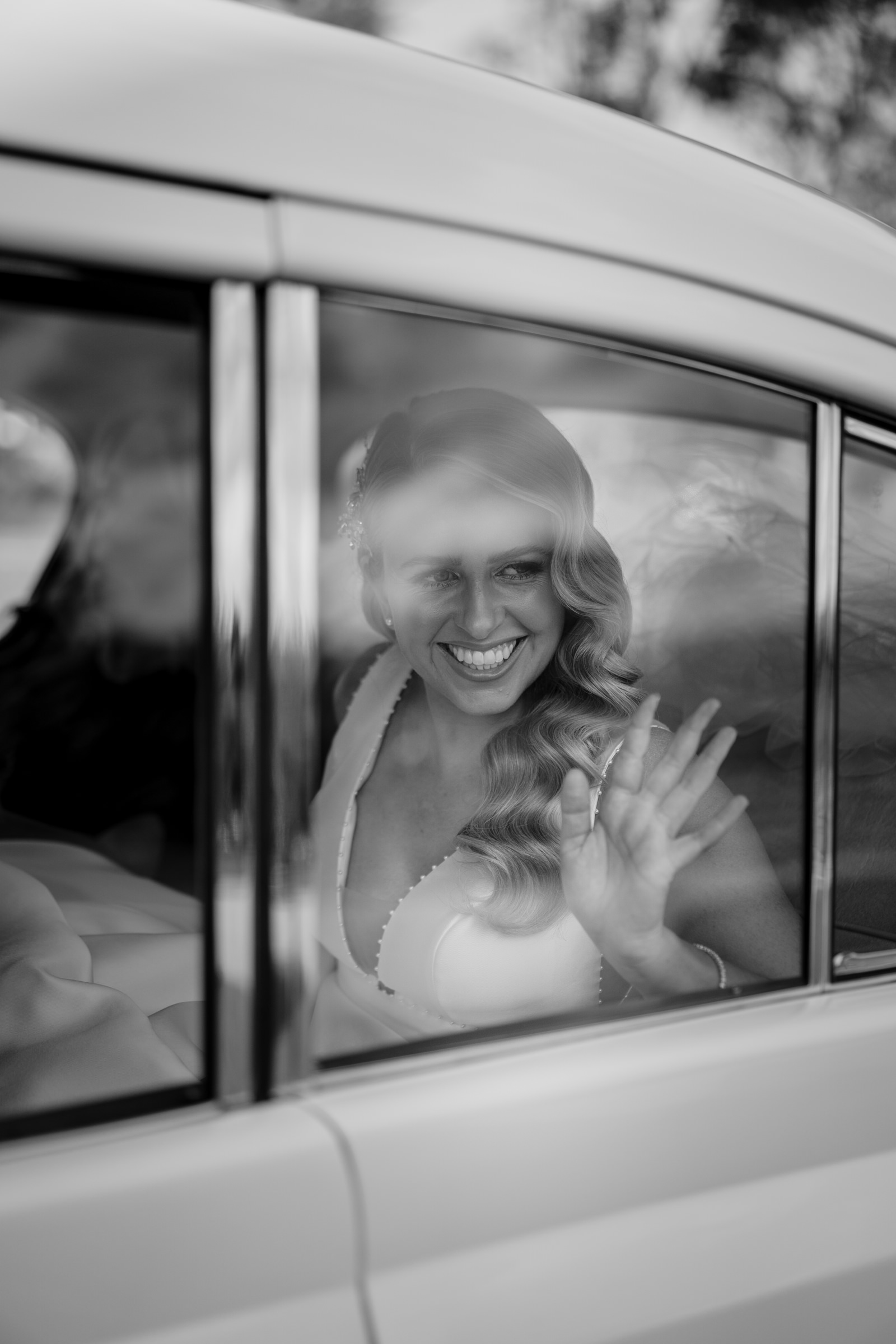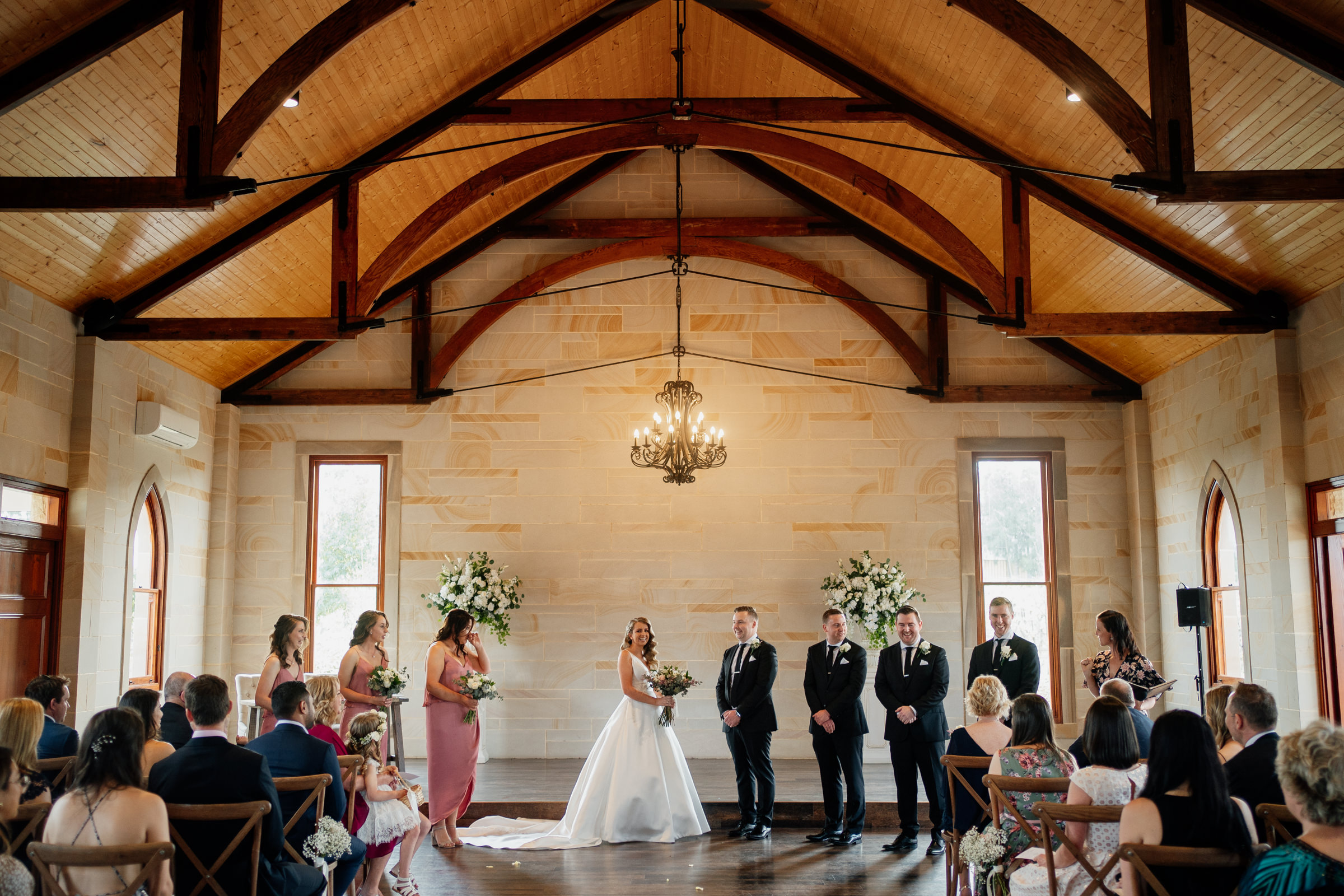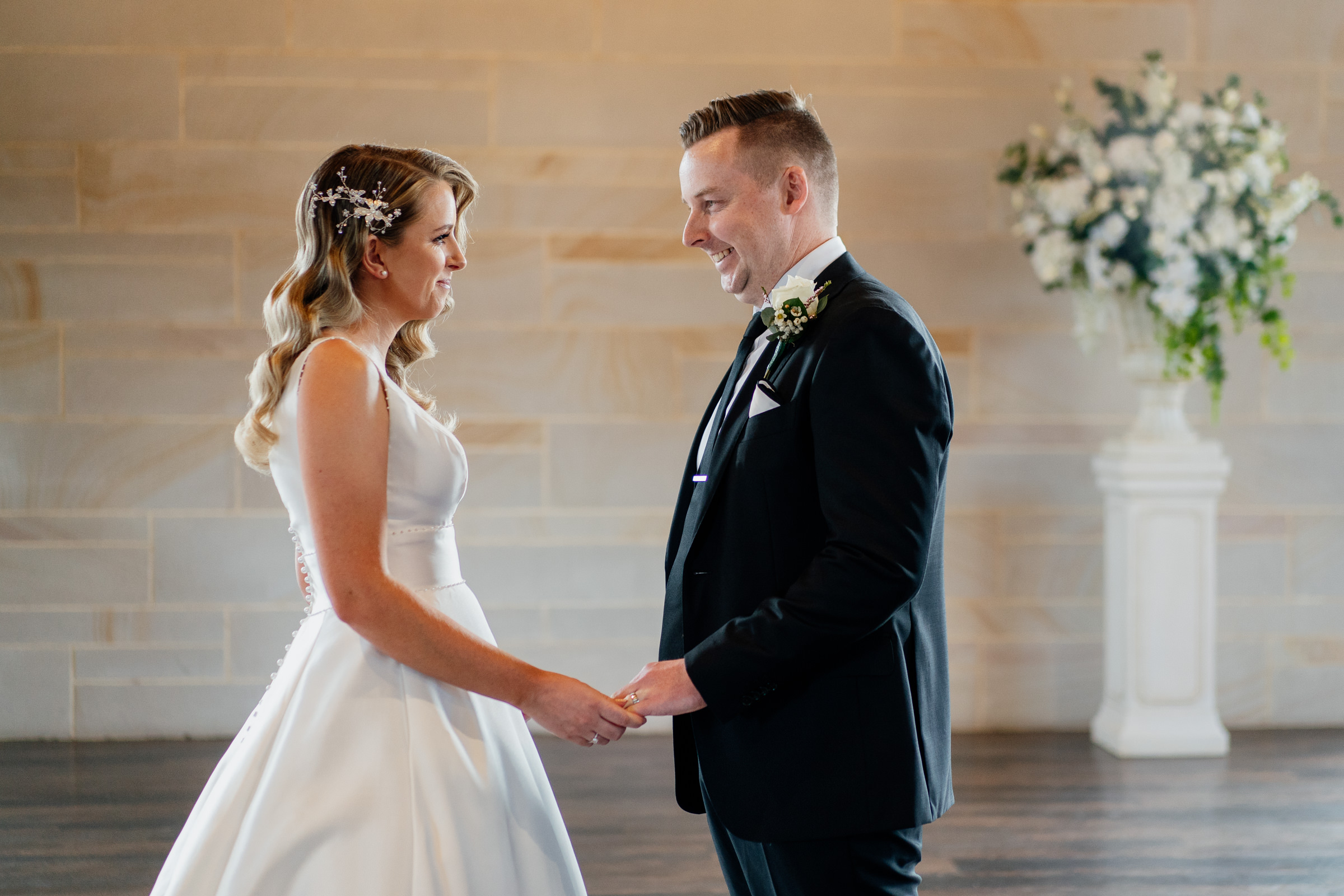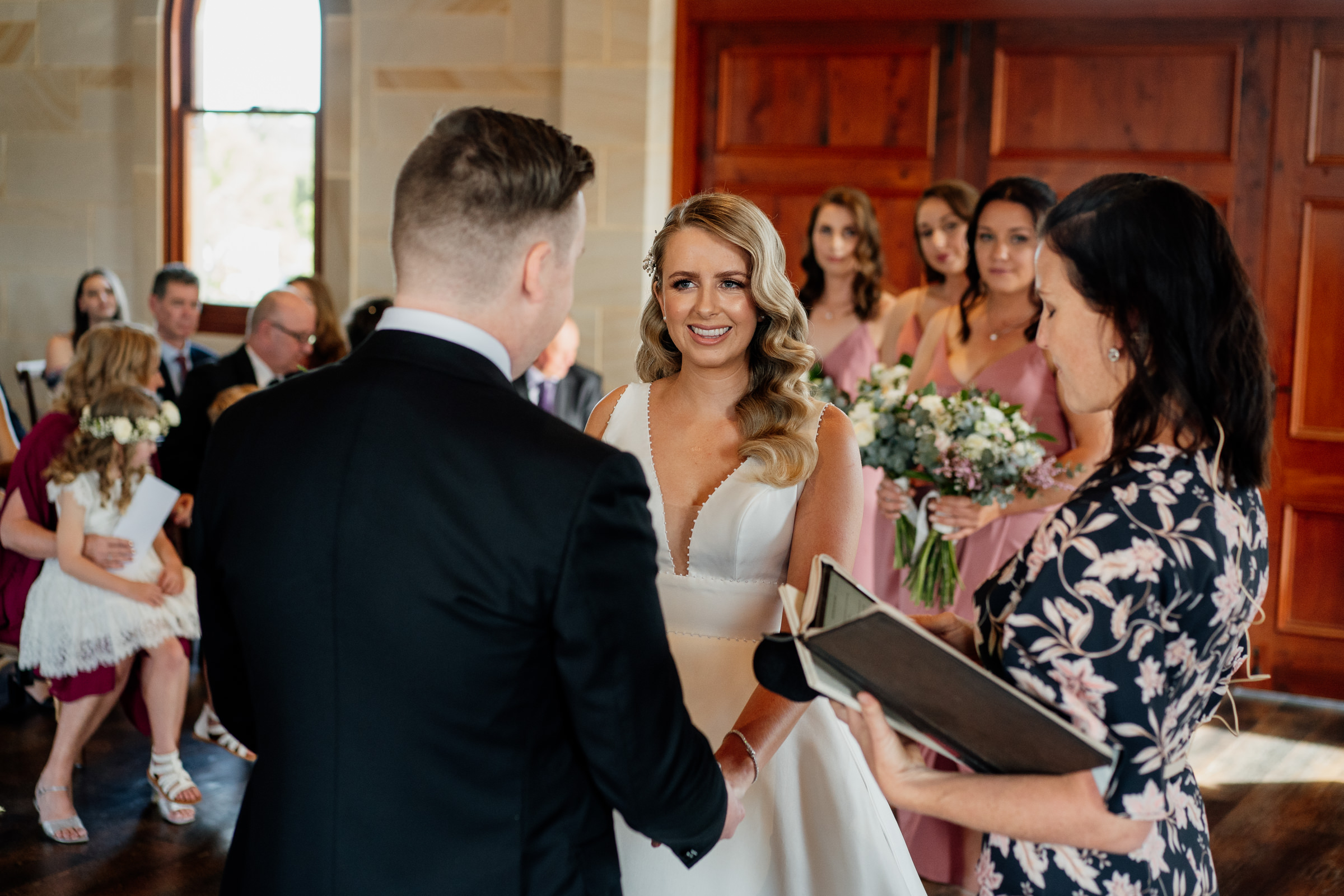 The couple chose Hunter Valley marriage celebrant C'est la Sophie to officiate their Peterson House Chapel wedding vows.
"Sophie Brauer is so energetic and bubbly that the whole thing was super fun!!" says Laura. "She was just so amazing with organising the ceremony and making it fun and effortless, while keeping us calm.

We loved Sophie and her vibe so much, she is just the best celebrant we could have asked for."
VISIT C'EST LA SOPHIE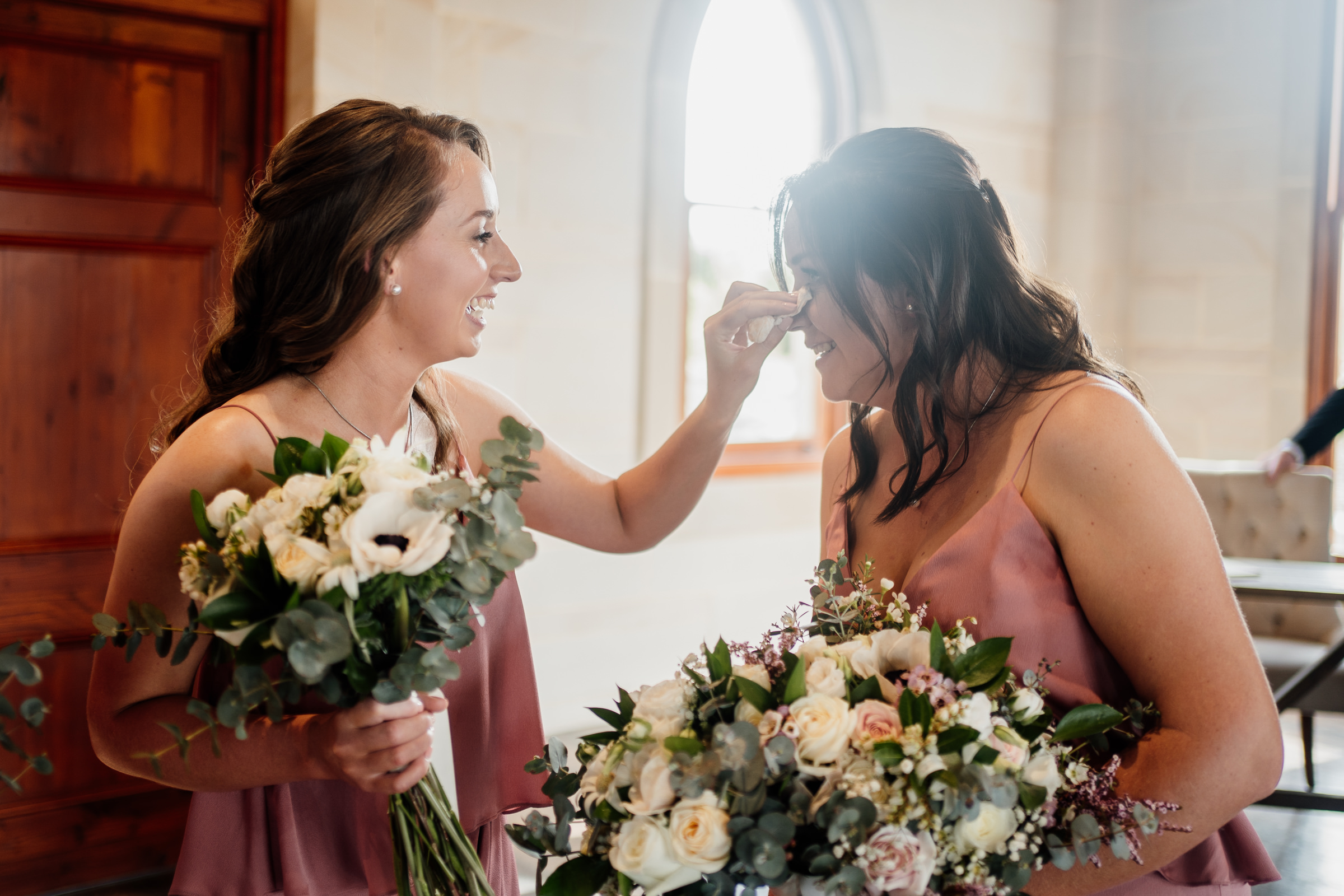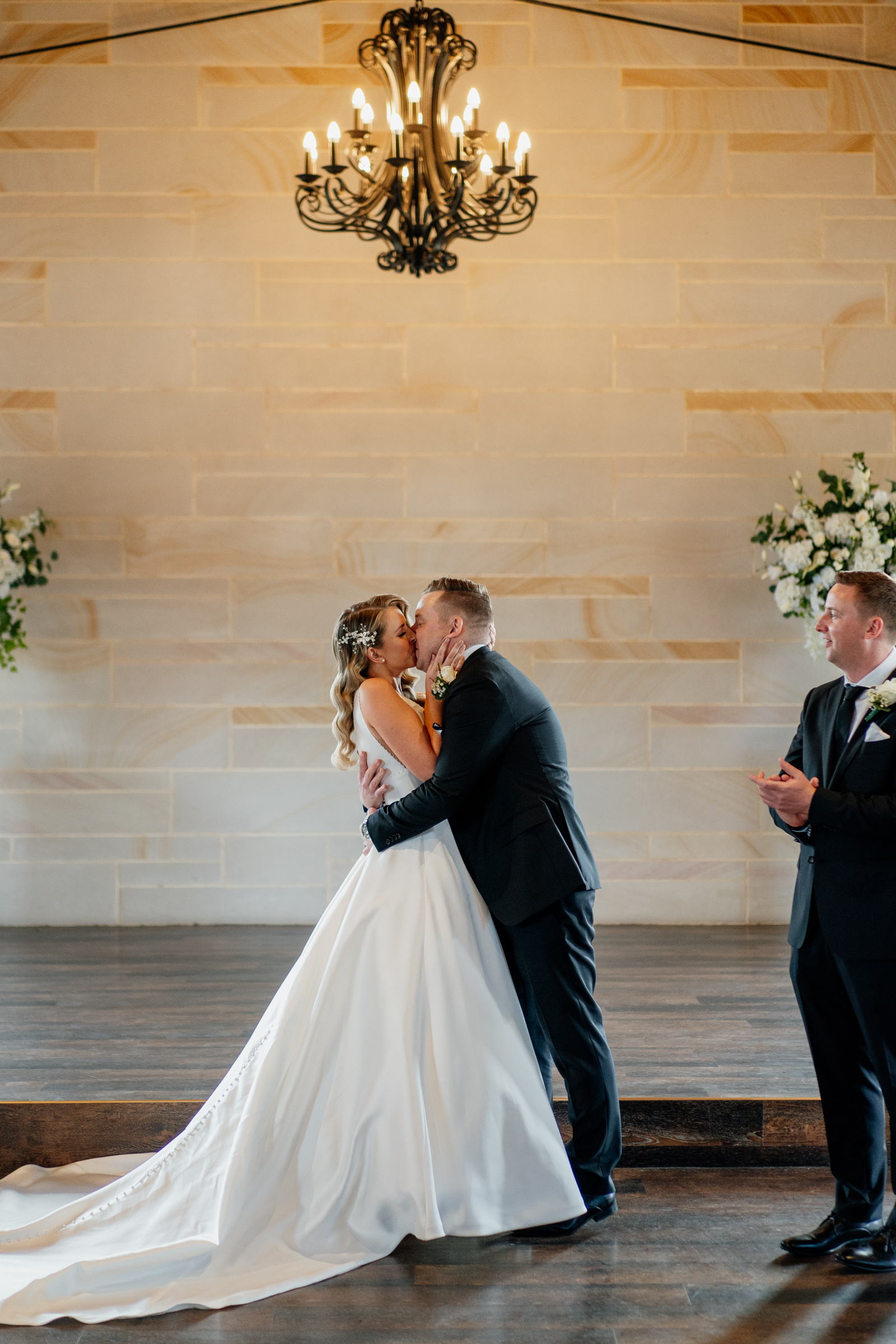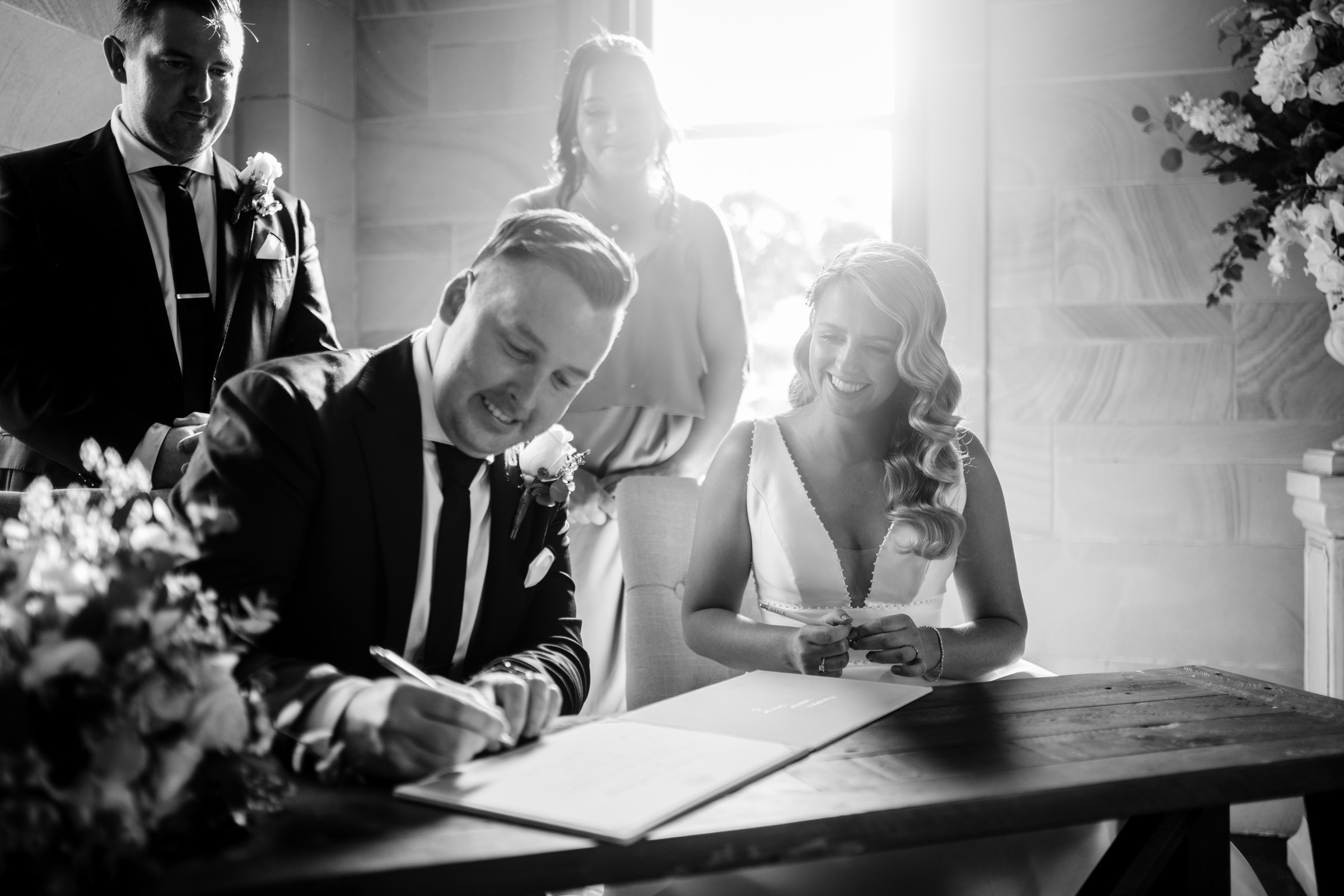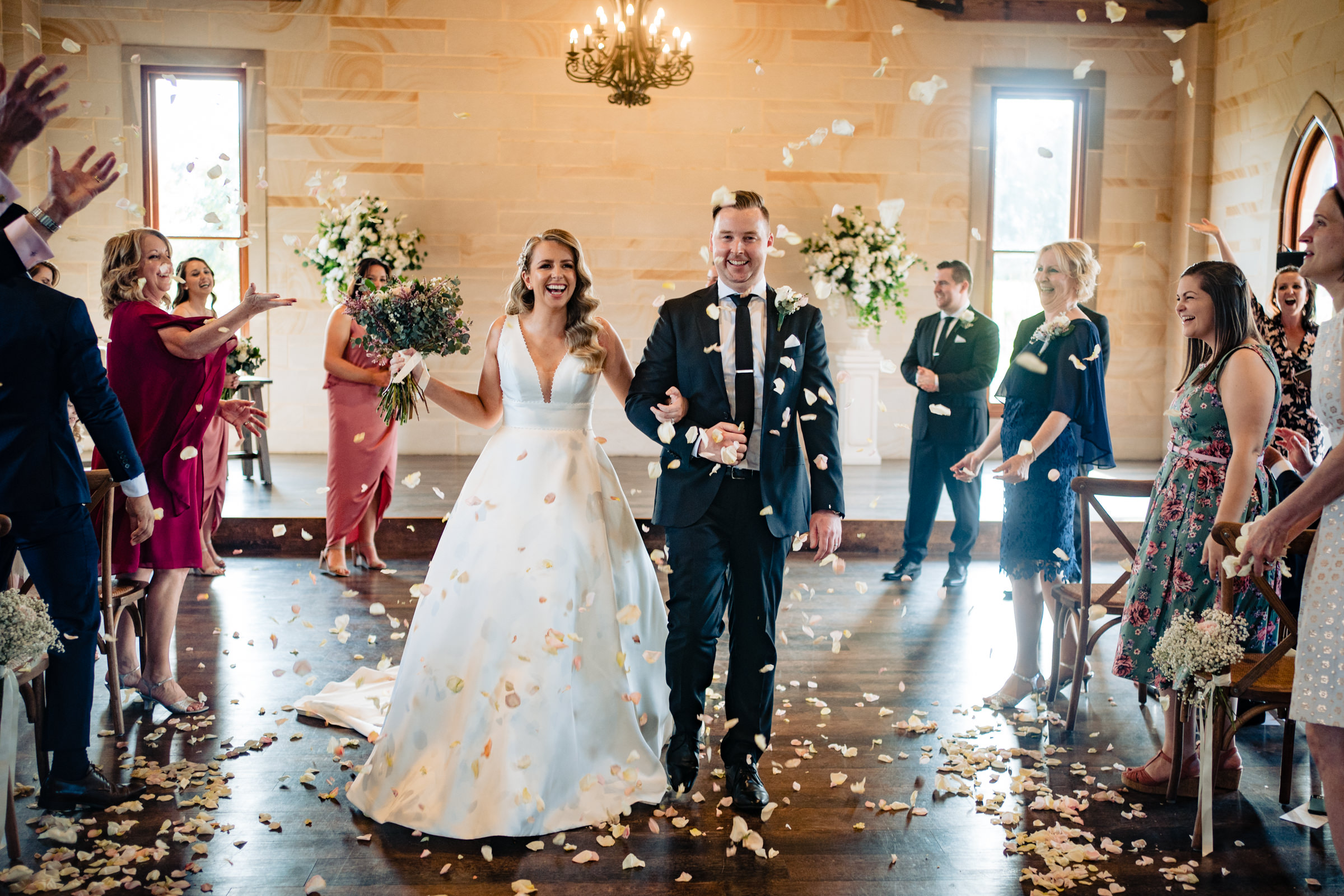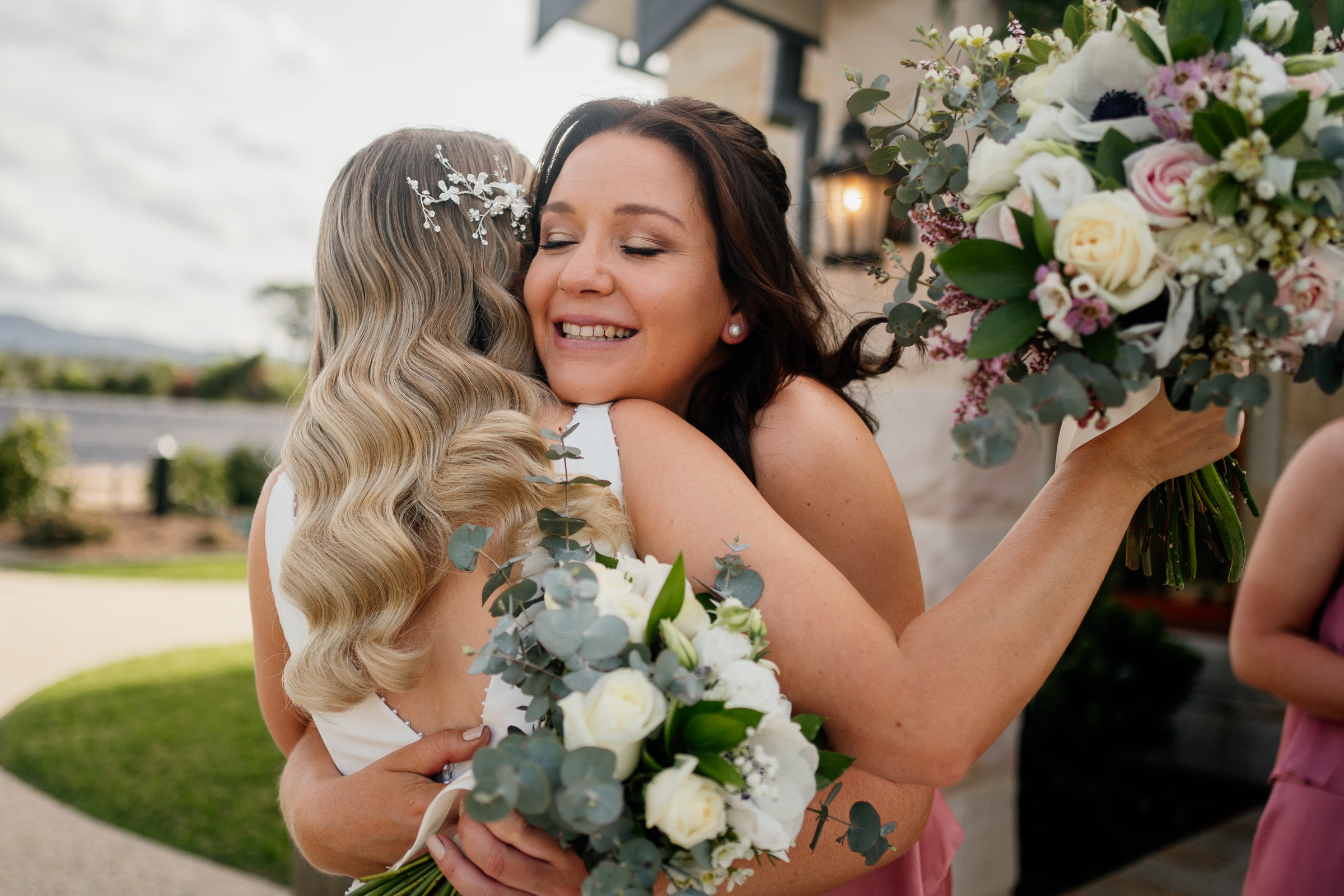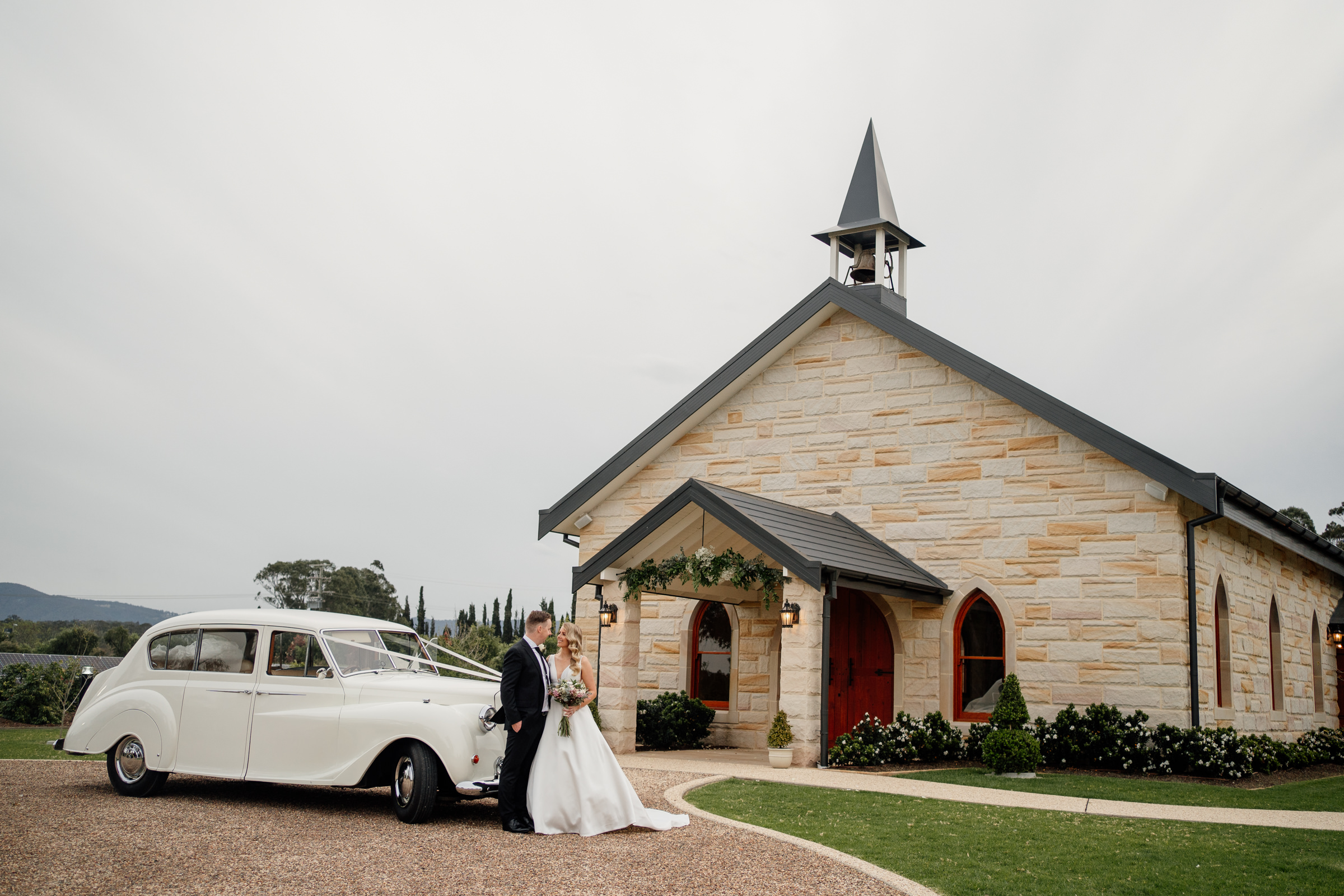 Bride Laura was chauffered to the chapel with her maids in a Princess limousine with Absolute Vintage Elegance Limousines.
"Bob drove myself and the bridal party to our ceremony on our wedding day and I would absolutely recommend Absolute Vintage to anyone looking for wedding transport. The car was seriously beautiful and Bob was so much fun to have drive us there! I booked the car late but am so so happy I did because it really added an extra touch to my day and made us feel like VIPs!"
VISIT ABSOLUTE VINTAGE ELEGANE LIMOUSINES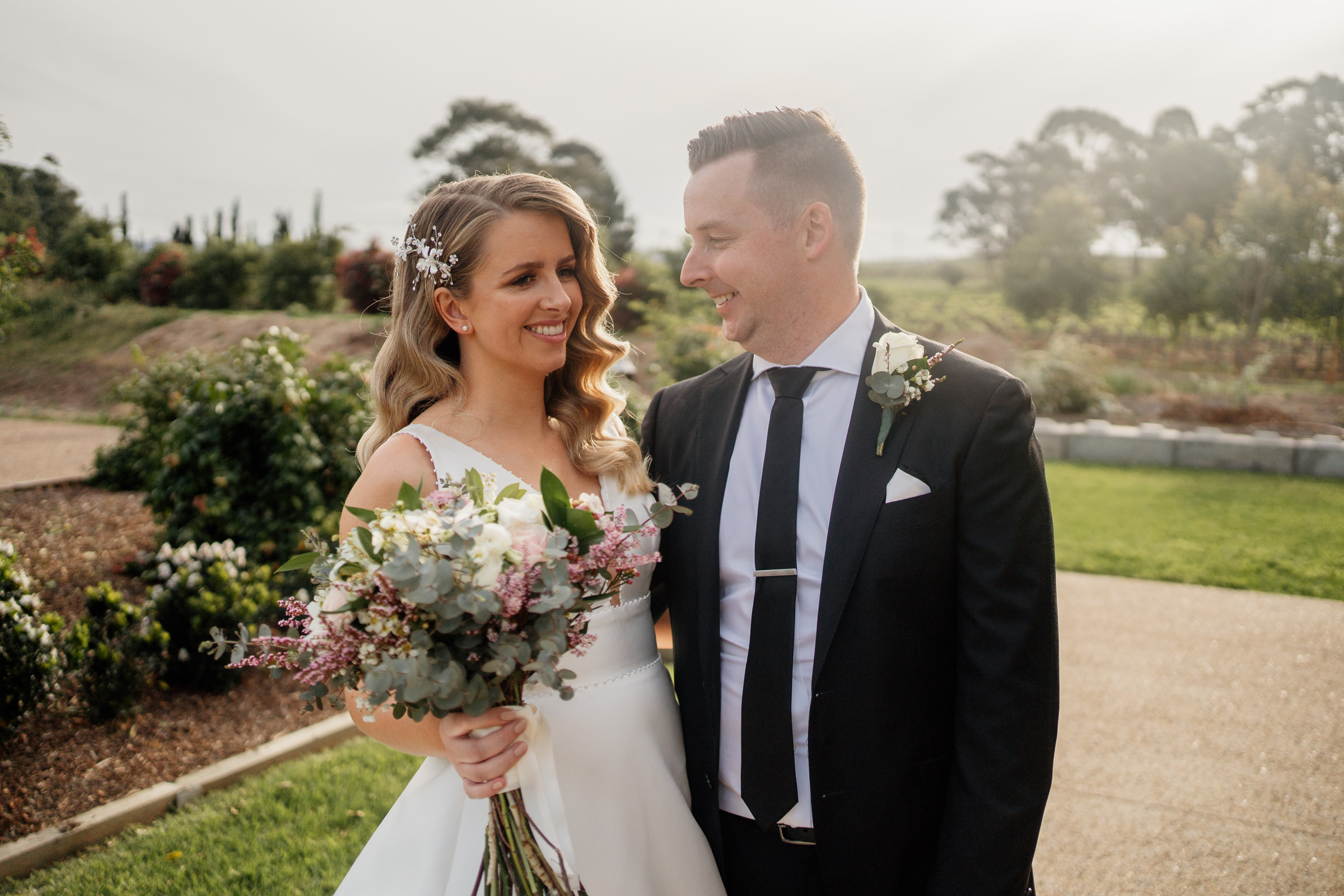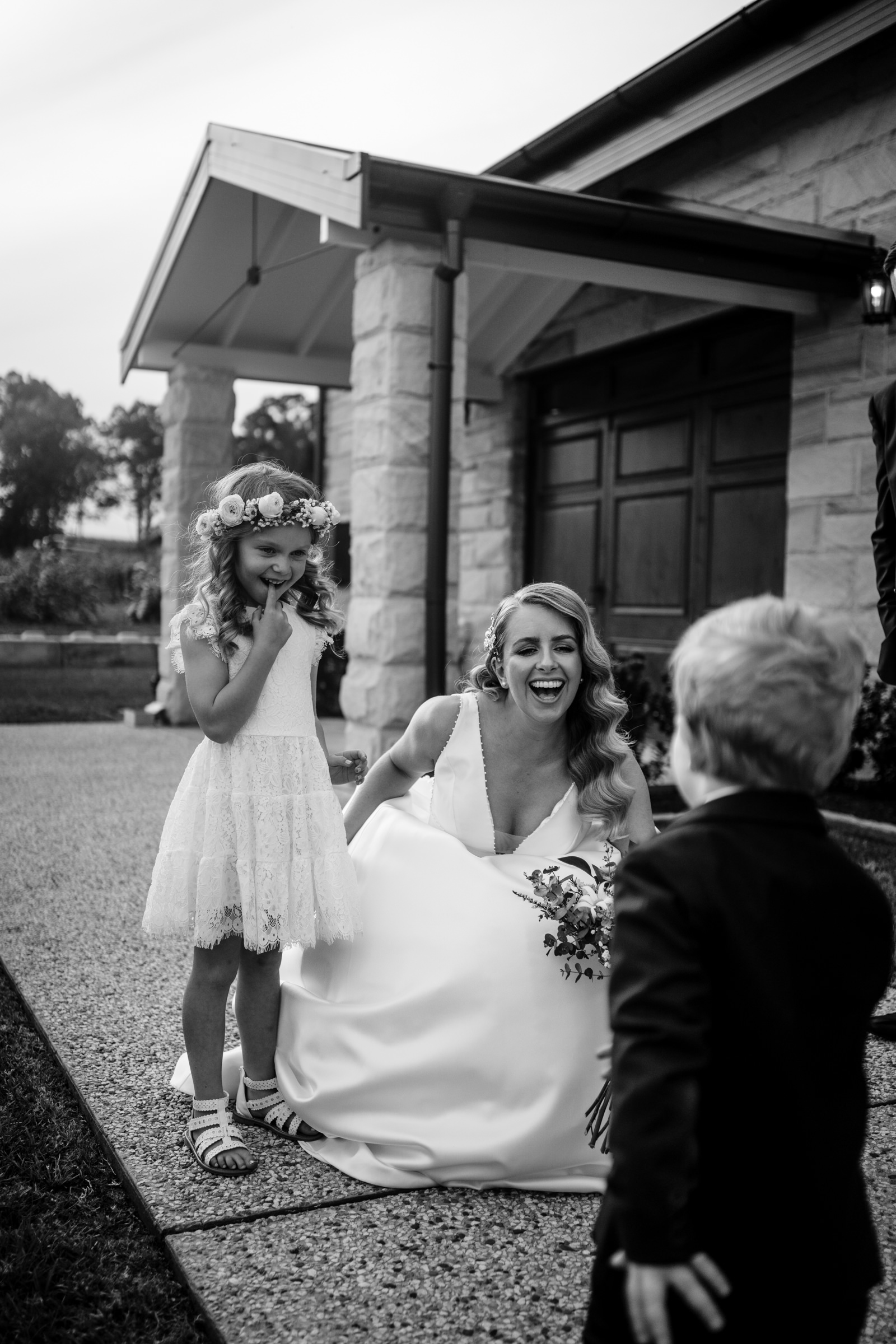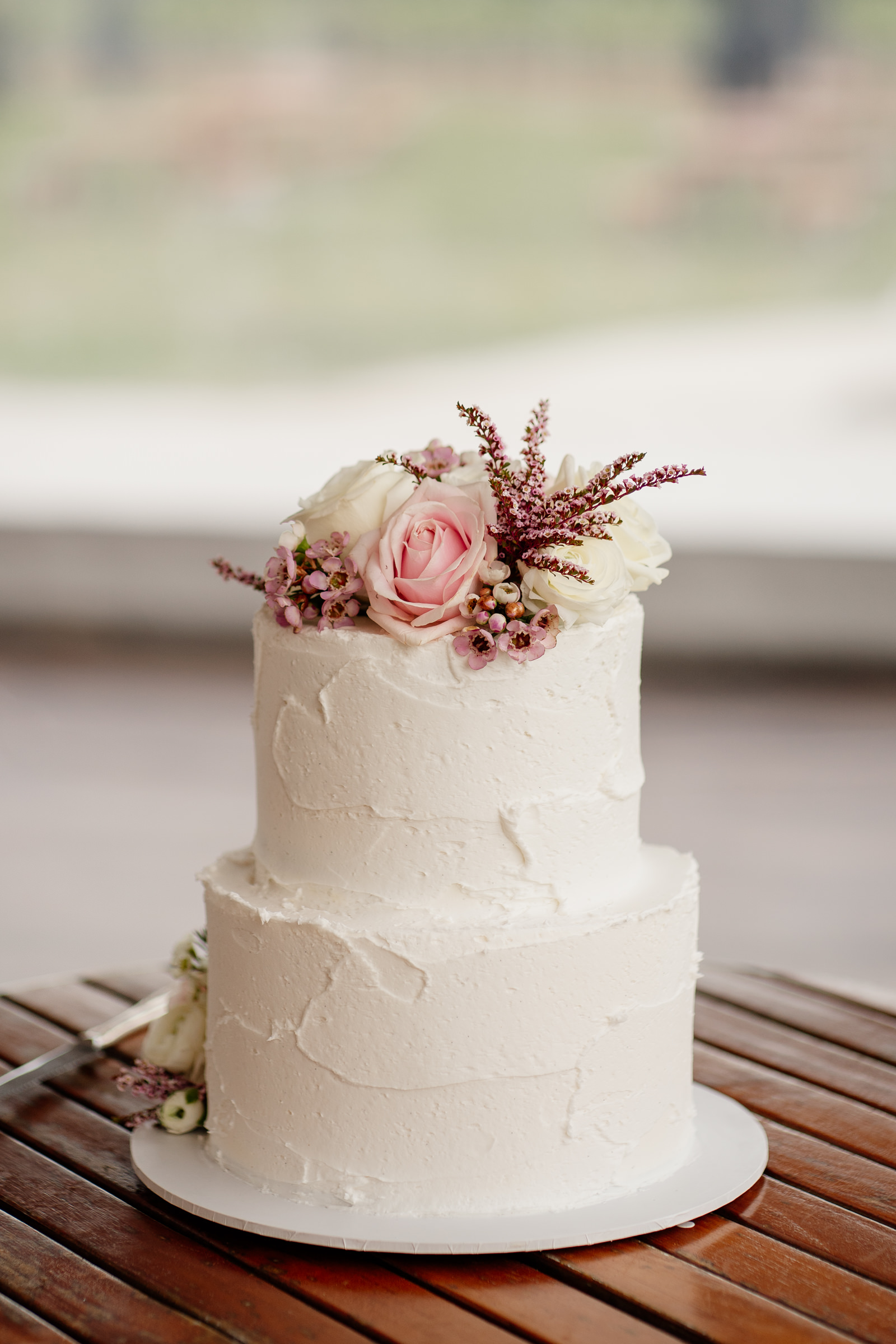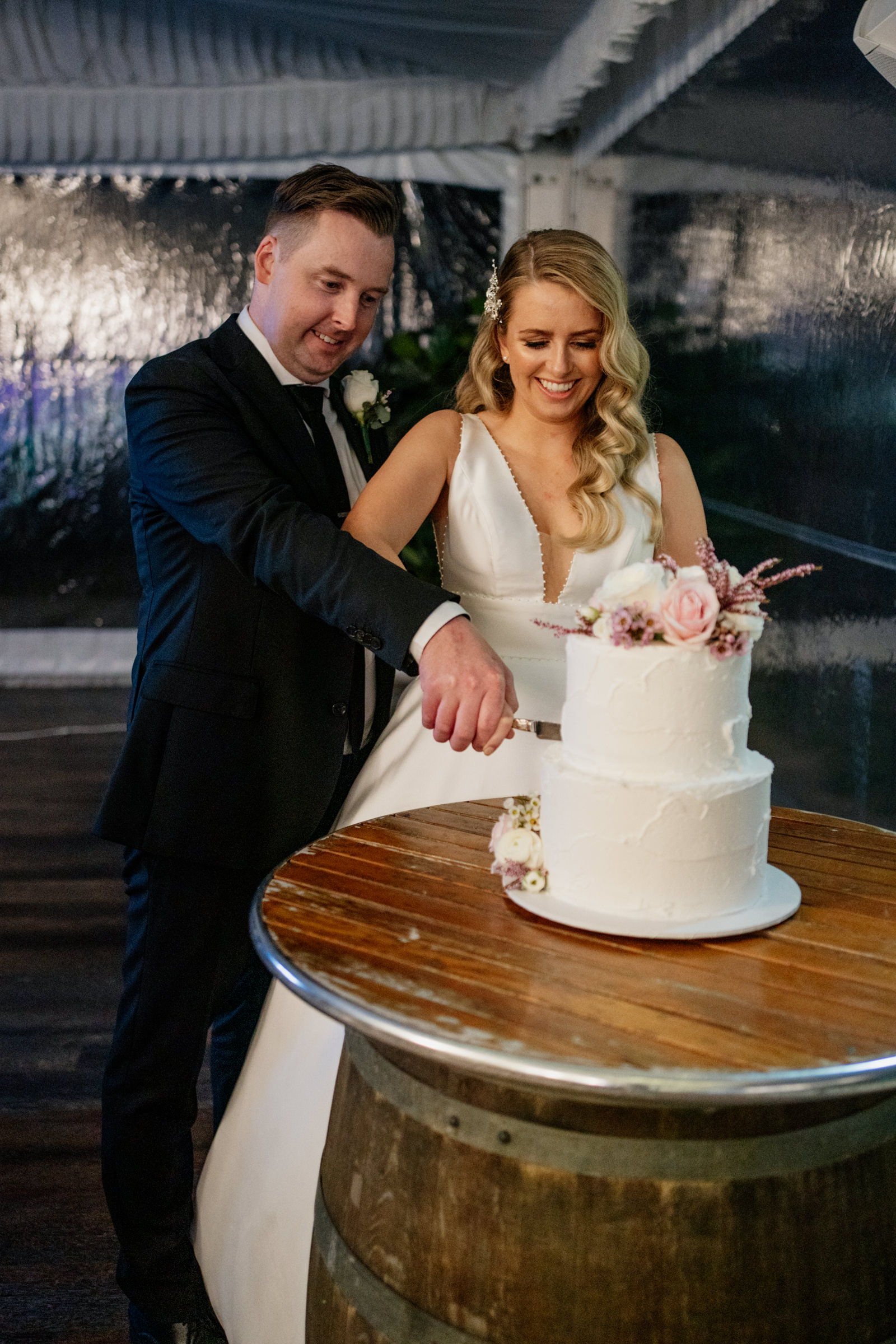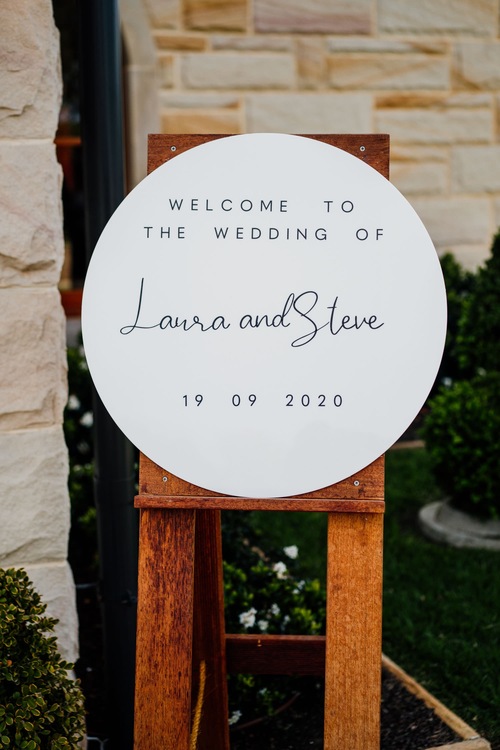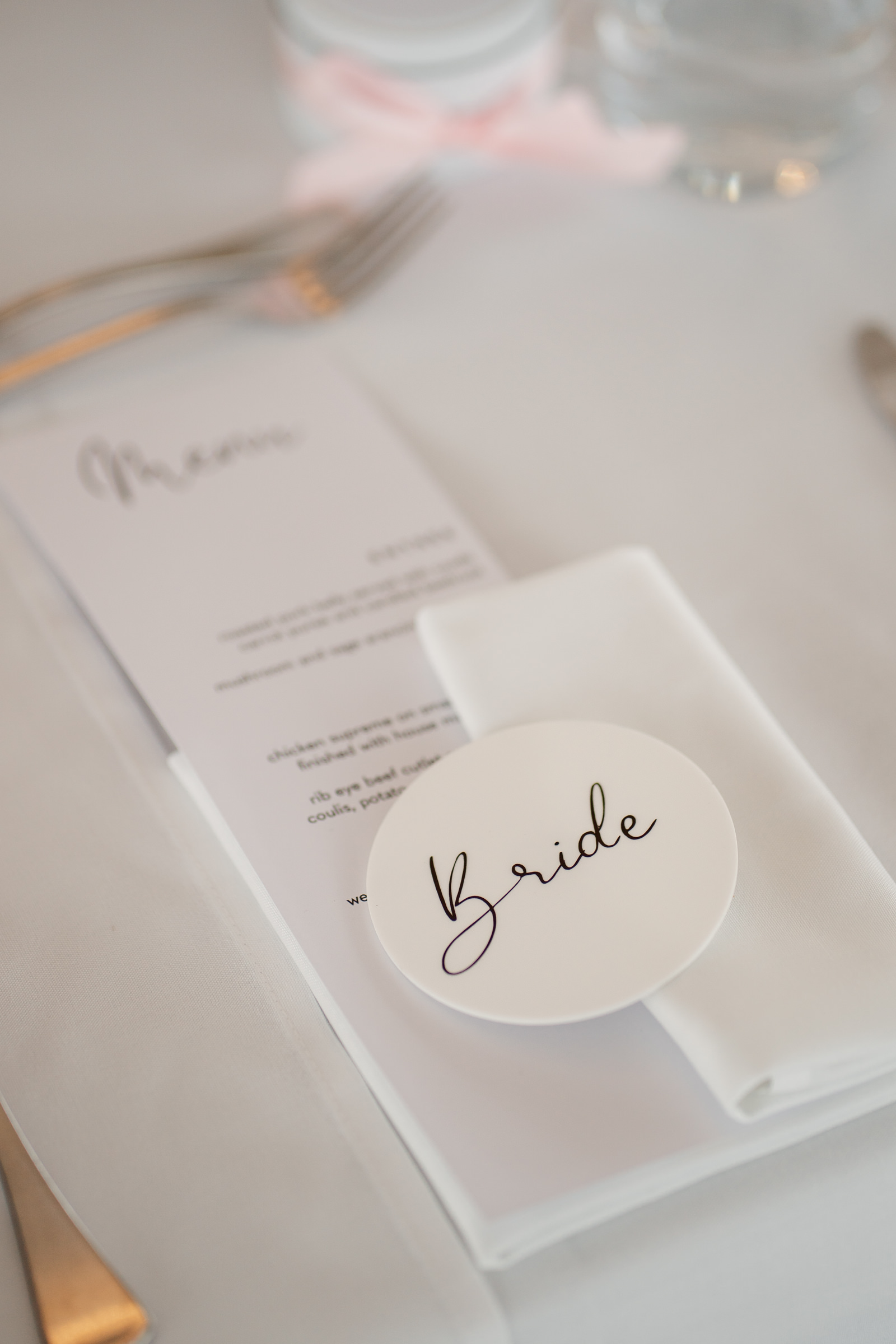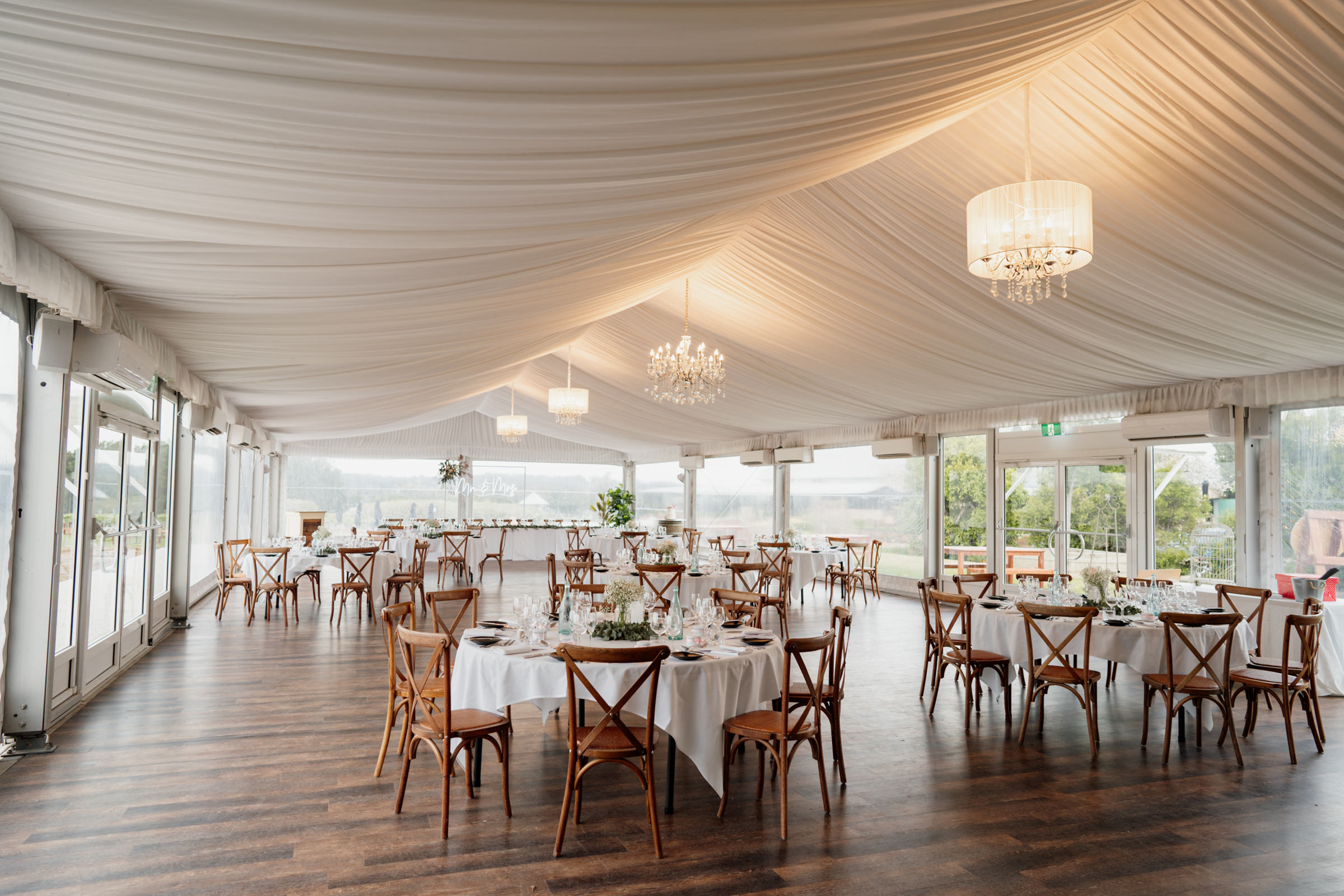 One of three versatile reception spaces at Peterson House, the permanent onsite marquee hosts up to 300 guests and features delicate draping, romantic chandeliers and hardwood flooring.
Couples considering a Peterson House wedding also have the option to host their wedding reception in the award-winning restaurant; or in the newest addition, the sandstone chapel.

Laura says, "The most important thing for us was having a responsive/organised coordinator. It's just so much easier to plan a wedding knowing your venue contact is across all of the details and is super capable."
VISIT PETERSON HOUSE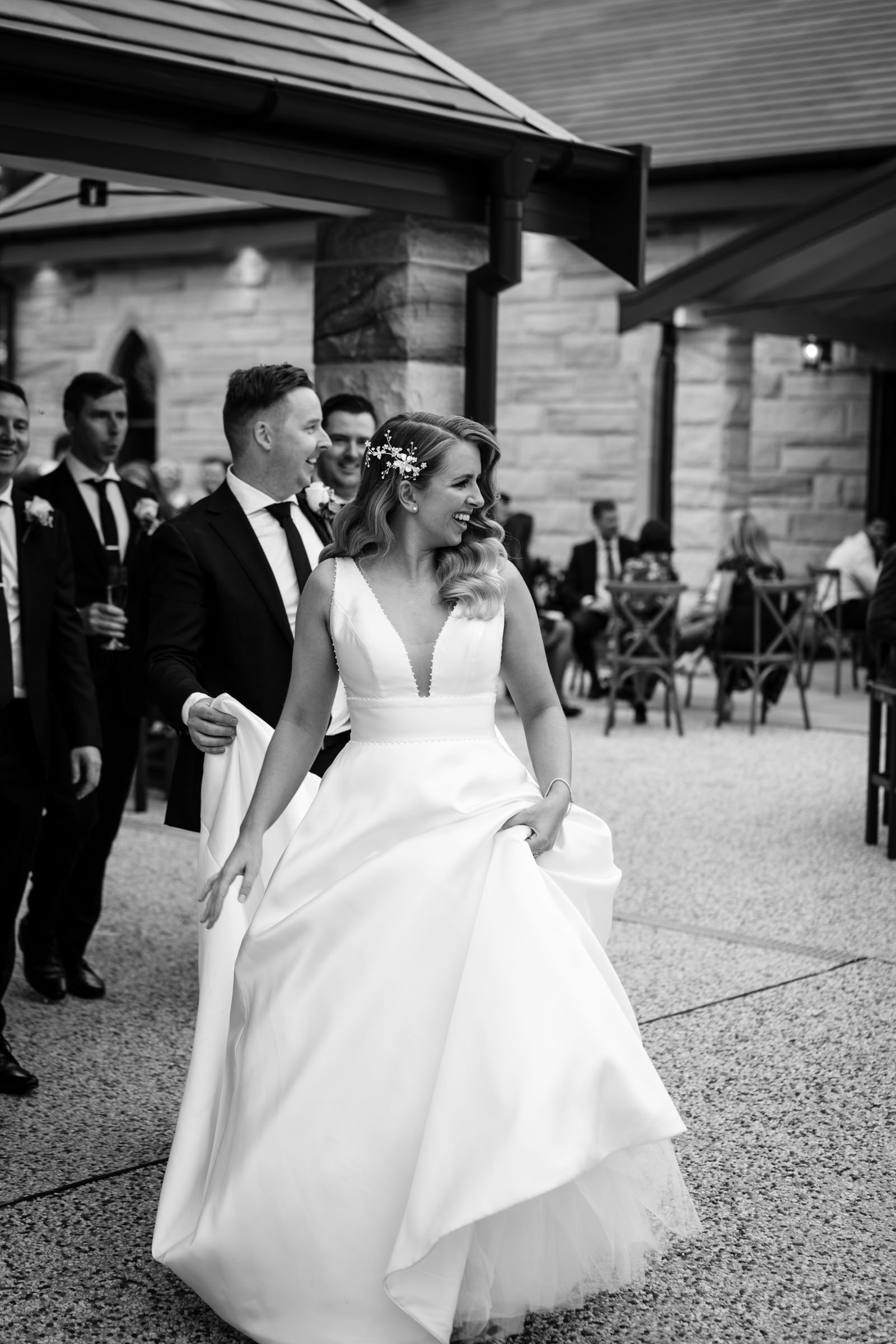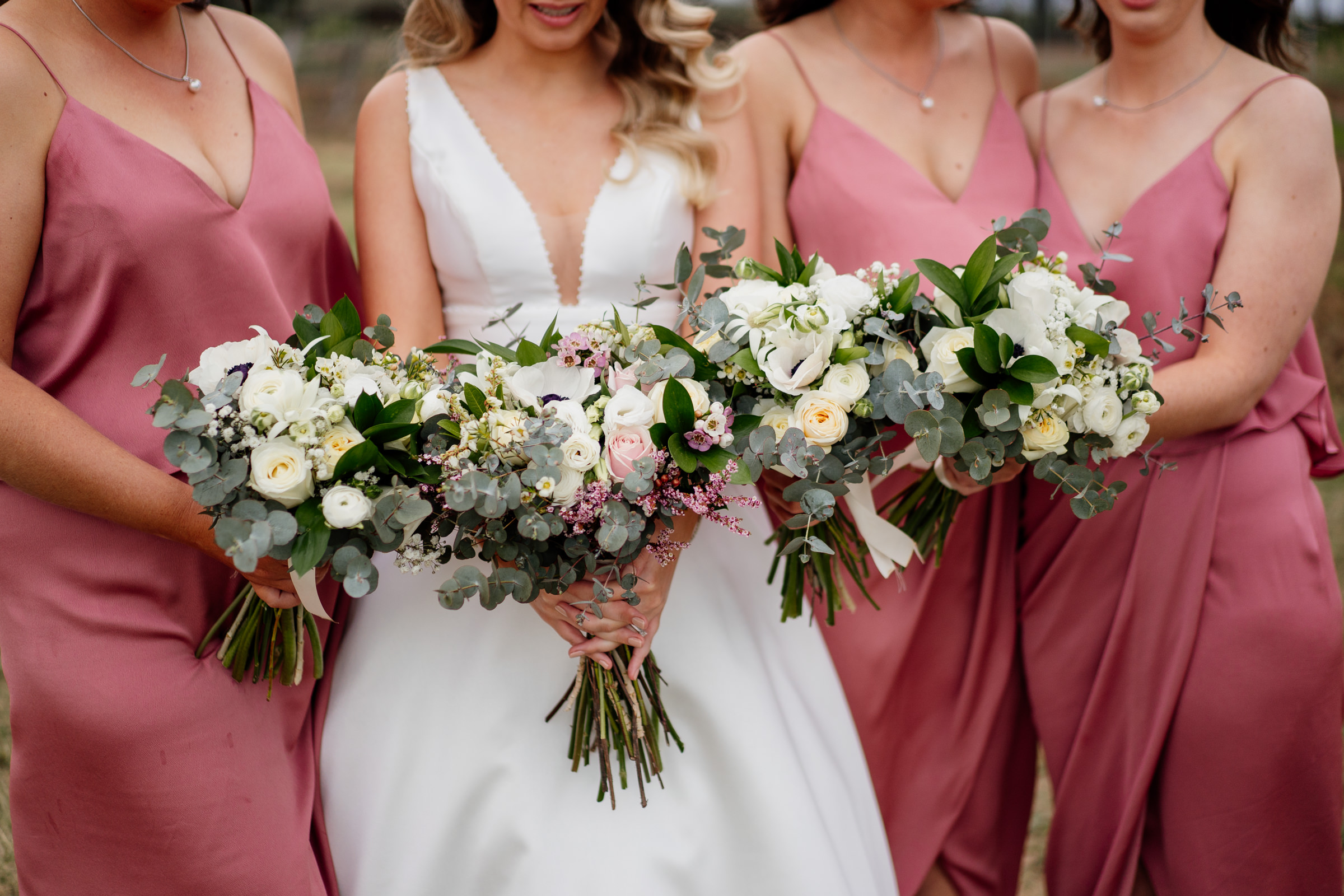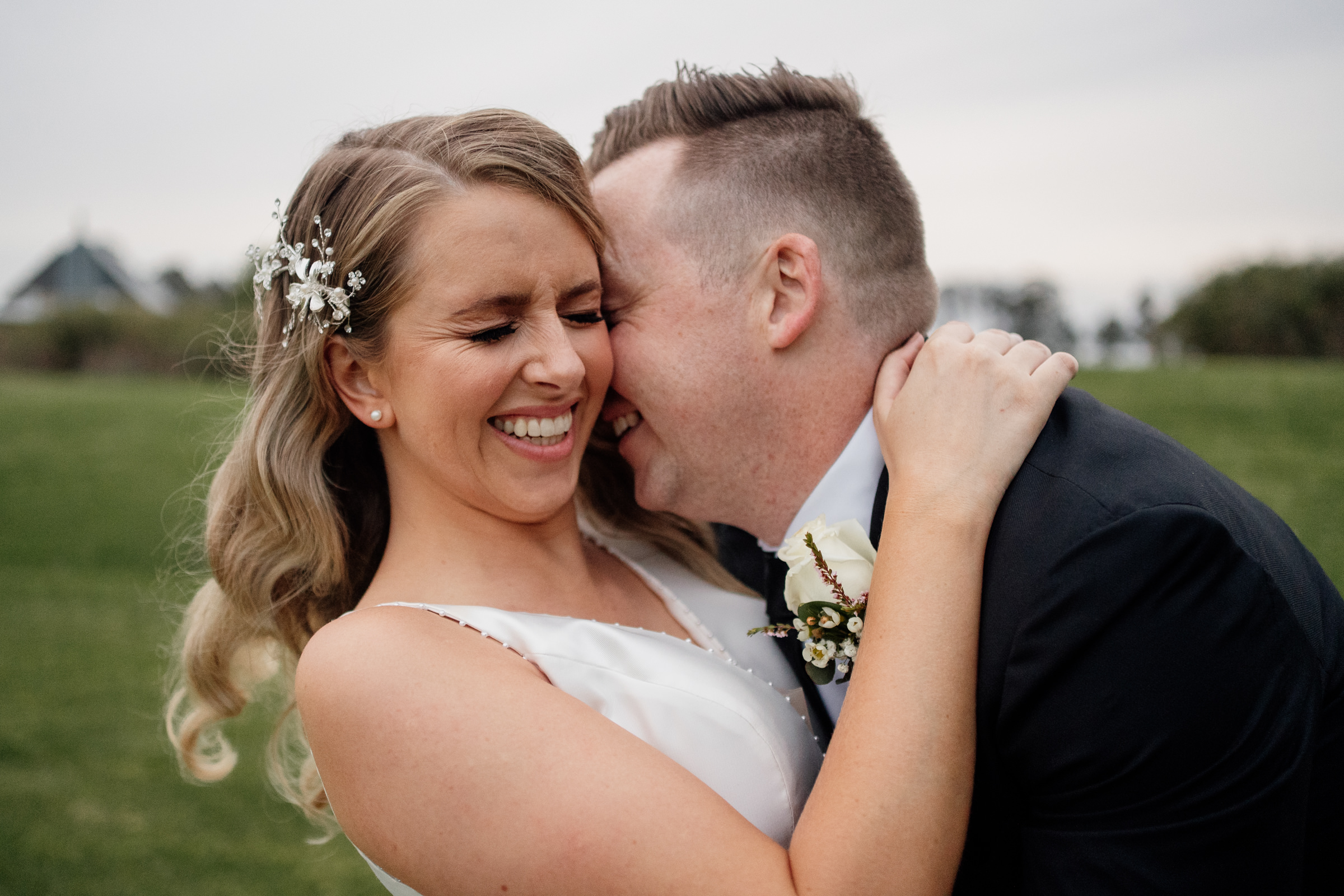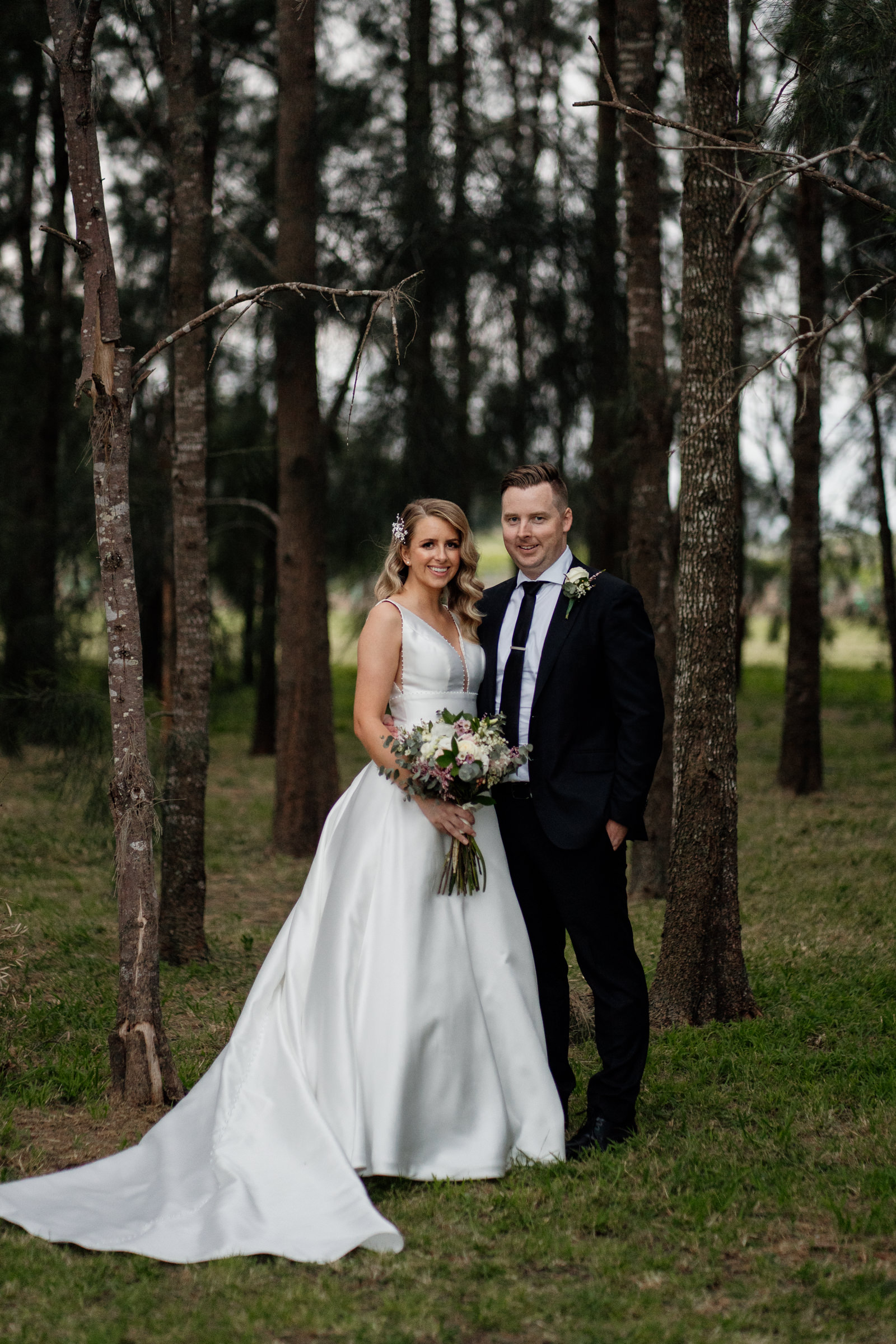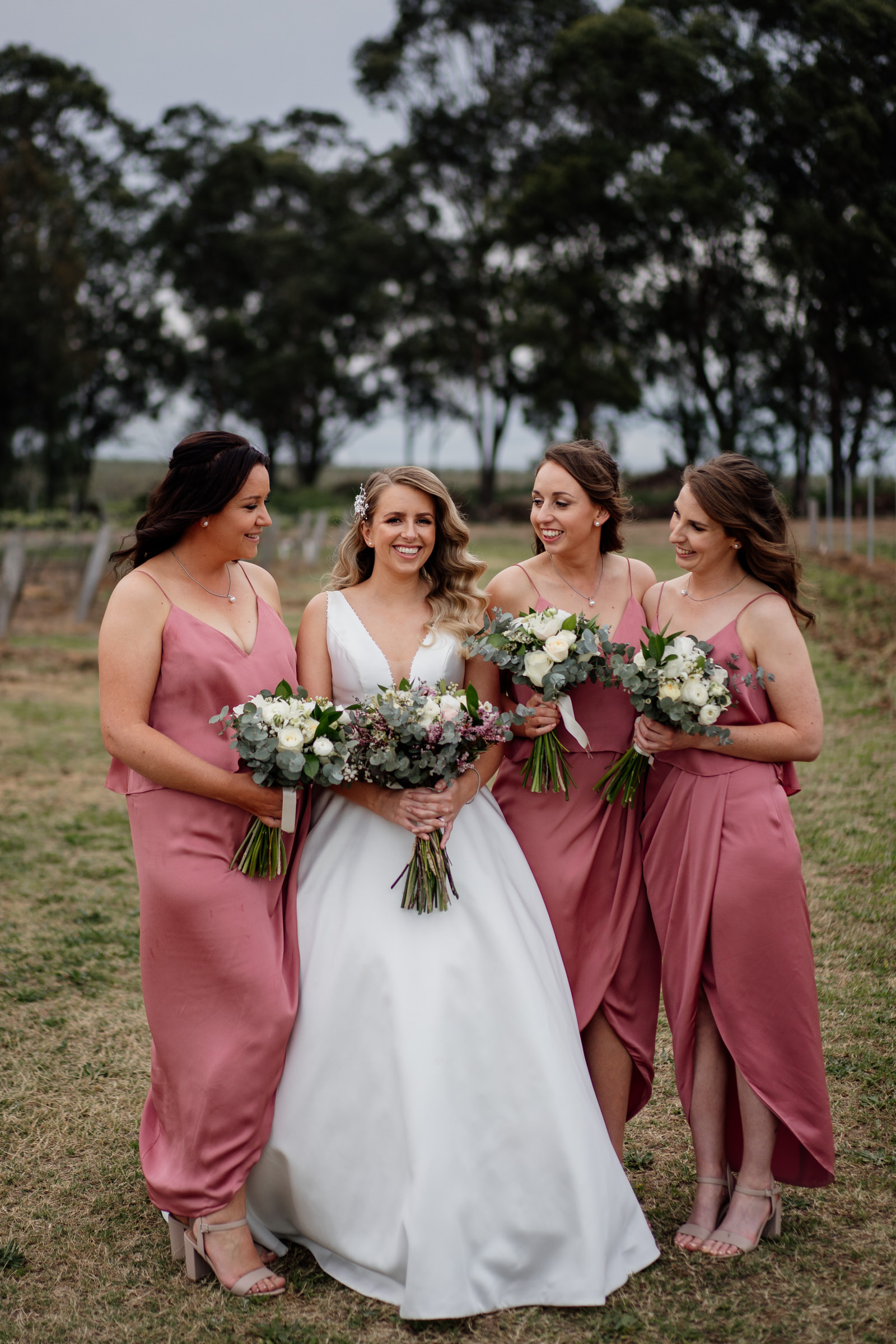 It took Laura 10 dresses to decide that the very first one – Maggie Sottero's 'Raven' from Abbey Bridal – was 'the one'.
"I kept comparing every single dress back to this one!" says Laura. "It got to the point where I just became obsessed with it so I went on a mad search to try and find it in Sydney (or anywhere in Aus.) It popped up on Abbey Bridal, I emailed them immediately and they told me it would only be back in the showroom the following Thursday.

I flew my sister/maid of honour to Sydney so that she would be there for it, and I tried it on and it was just perfect – I tried on about 9 after that just to make sure it was the one and sure enough, I put the deposit down on the same day!"
VISIT ABBEY BRIDAL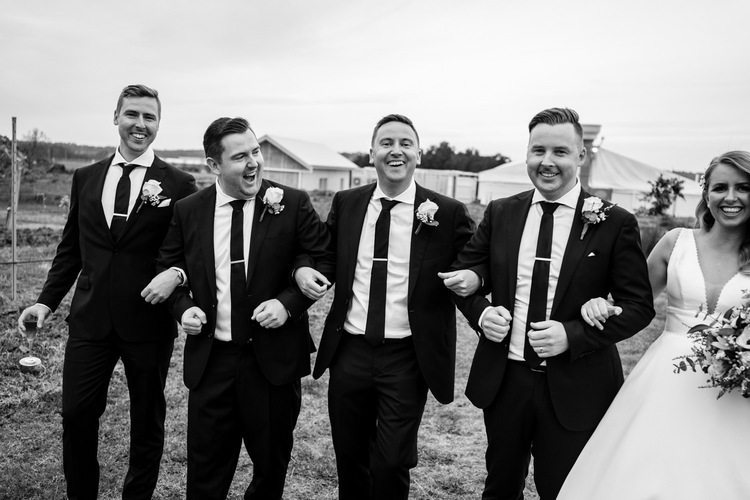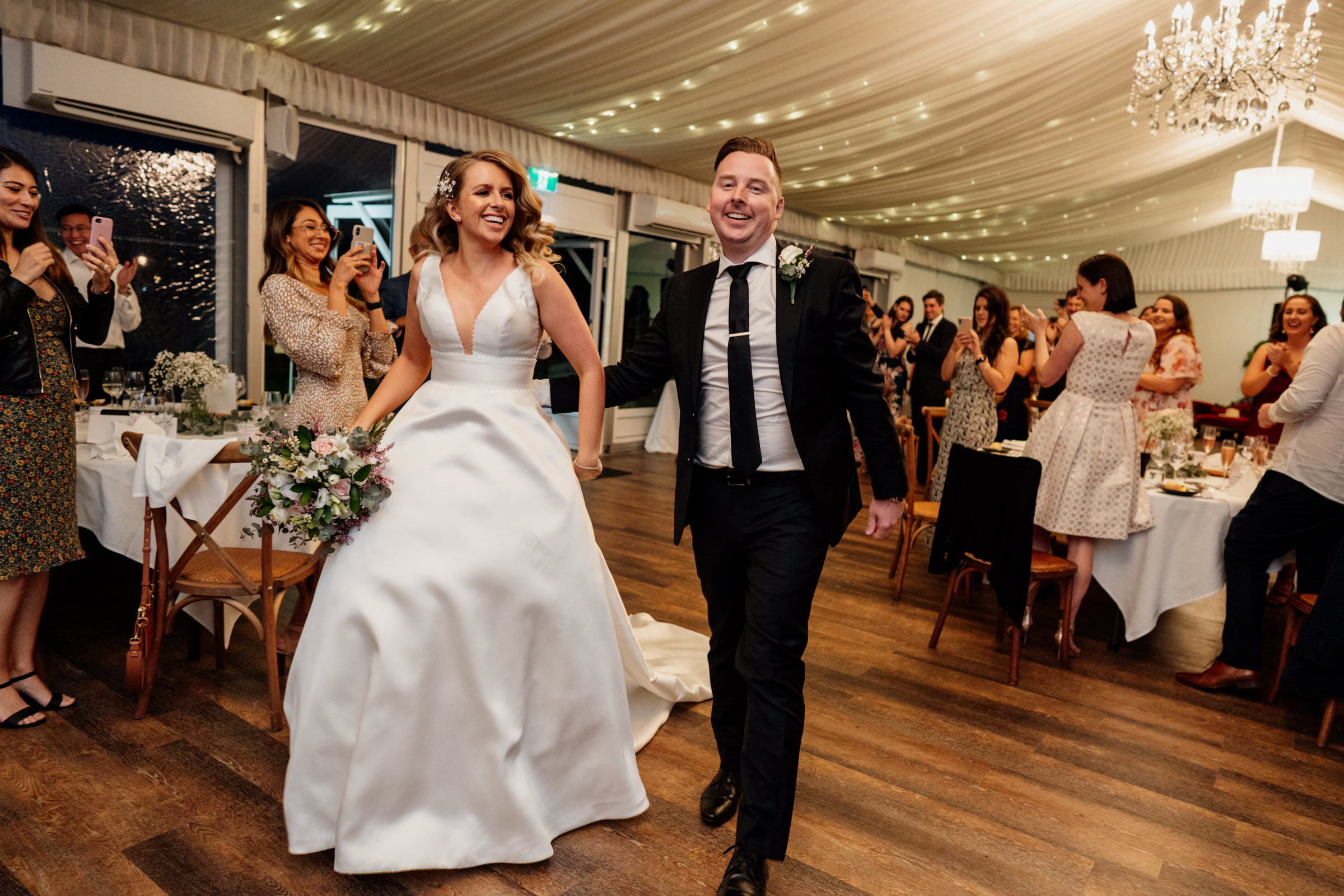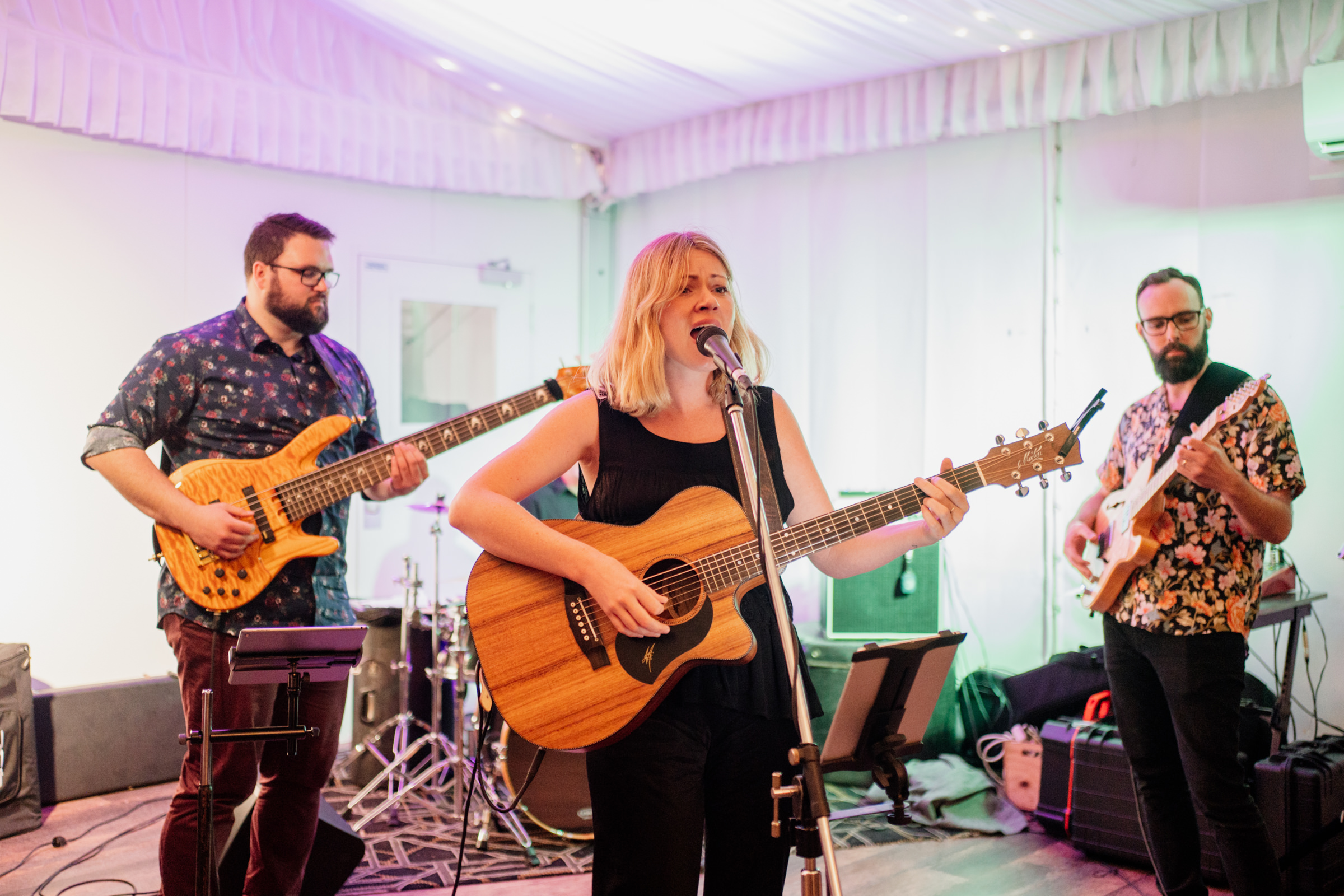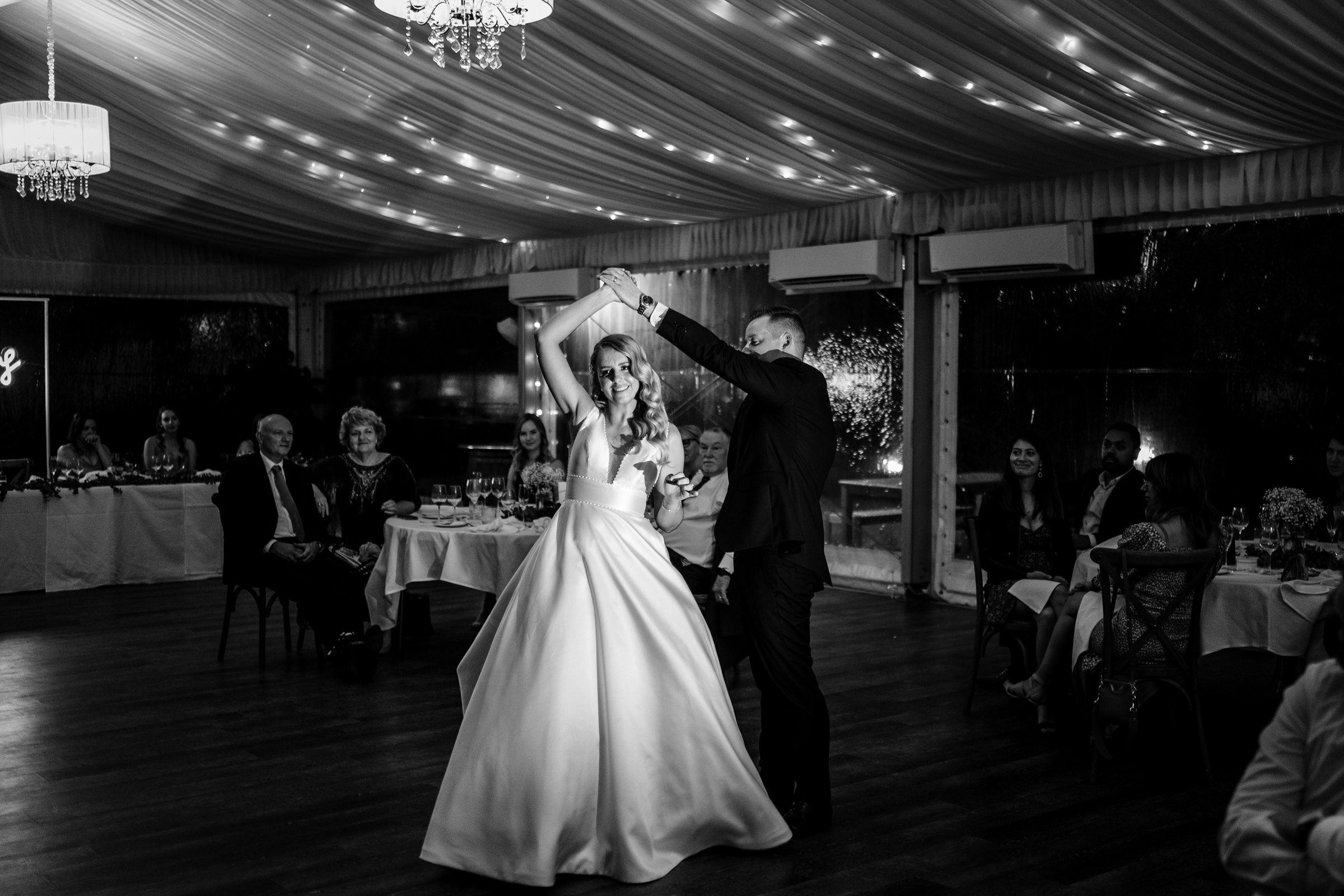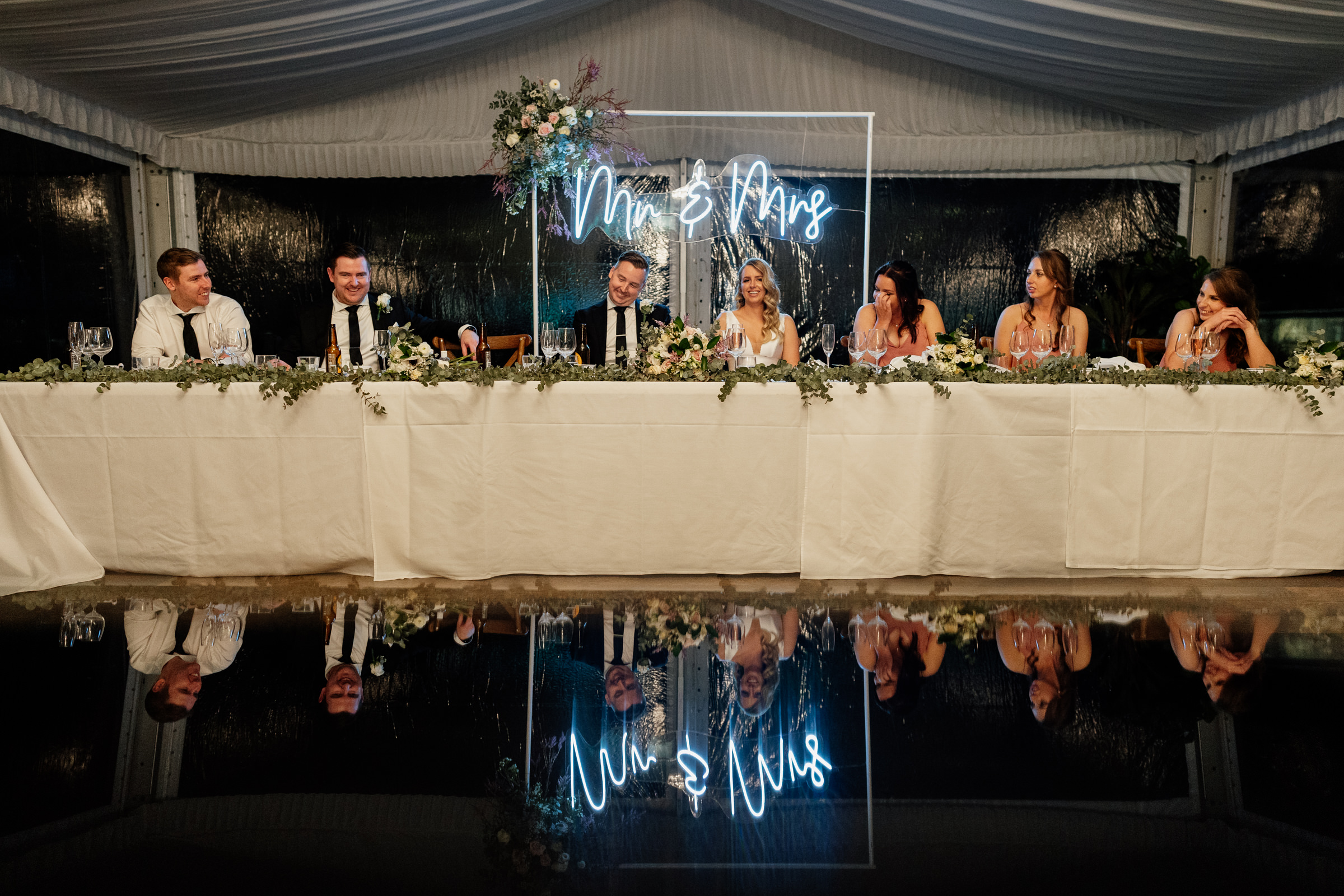 Laura and Steve loved photographer Sam Wyper's creative take on beautiful wedding photography.
"Sam kept us on schedule (as much as he could) and was just super fun and creative, and made us so comfortable in front of the camera," says the bride. "He caught the most natural moments and delivered our photos so fast for the quality editing he did!

Sam recalls that this couple's day "felt like a completely normal wedding. And by that I mean non-COVID wedding. COVID hardly seemed to affect the vibe on their wedding day. Sure, there wasn't a dancefloor but there was a really strong and serene energy that pervaded throughout the entire day."
VISIT SAM WYPER PHOTOGRAPHY