Vision boards are a great way to bring all your inspiration and ideas together to make wedding planning a breeze. If you're struggling to keep track of your ever-growing Pinterest board, we've put together some handy wedding mood board hacks.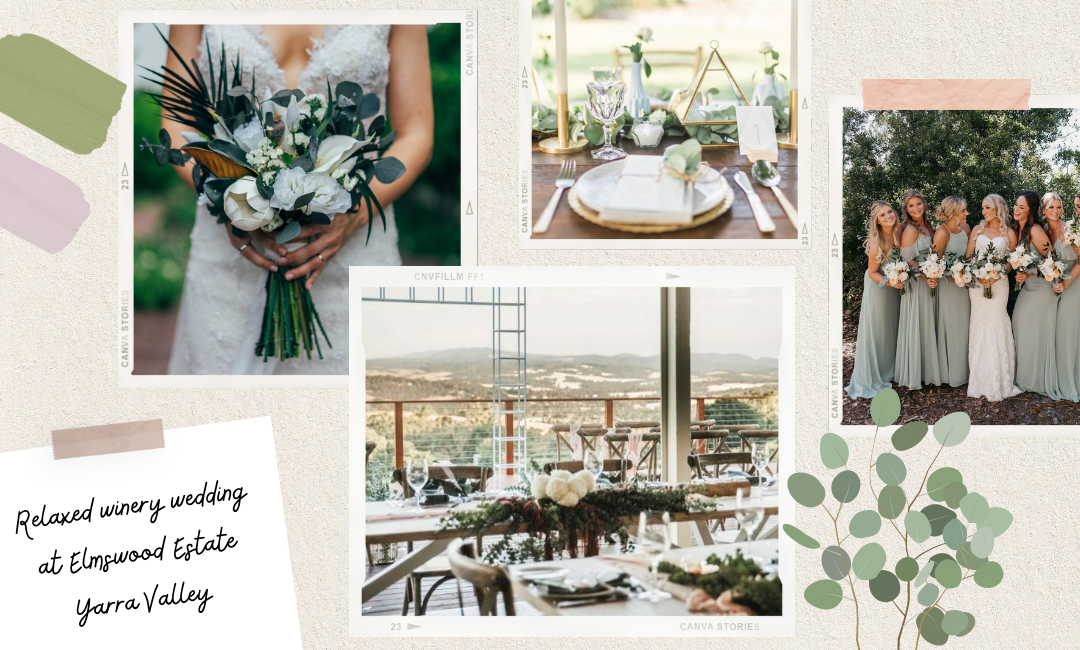 A mood board is a crucial part of your wedding planning journey and will come in super handy during appointments with your suppliers. Not only is it an incredibly useful planning tool, but it will also get your creative juices flowing as you draw all your ideas together.
"It's important for couples to have a set theme, colour, and style for their big day," says Easy Weddings planning specialist Abbey Sands. "Think of your wedding colour scheme and mood board like an outfit. You wouldn't wear a green skirt with red shoes, so your bouquets and styling should match and complement each other too!"
speak to a wedding expert
Creating Your Mood Board
If you're like me and have been adding to your Pinterest wedding board for years, creating an official mood board will help you narrow down the most important details and set a clear vision for bringing your dream wedding to life.
Before you can make a start on your wedding vision board, we recommend going through the following steps:
Decide on your theme for your wedding and ensure it matches the style of your venue. This might be rustic, boho, modern, luxurious, beach, romantic, garden or vintage.
Set a colour palette for your wedding, including one base colour and two or three complementary accent colours.
Pull all your inspiration from Instagram, Pinterest, Facebook, and your camera roll and decide which ideas are your favourite.

Expert tip: "The venue is a good place to start when thinking about your mood board," says Abbey. "What colour are the walls, is there greenery, rustic hardwood floors or polished marble? It's all about creating a mood board that reflects the venue and doesn't clash."
Once you've finalised your wedding theme and collated all of your inspo, there are a number of handy tools you can use to create a beautiful wedding vision board.
The Easy Weddings App
On the Easy Weddings mobile app, you can fill out the interactive style quiz, browse beautiful real weddings across Australia for inspiration, and even create your very own vision board! This easy-to-use tool is a wedding planning game changer and will keep all of your inspiration and ideas organised in one place.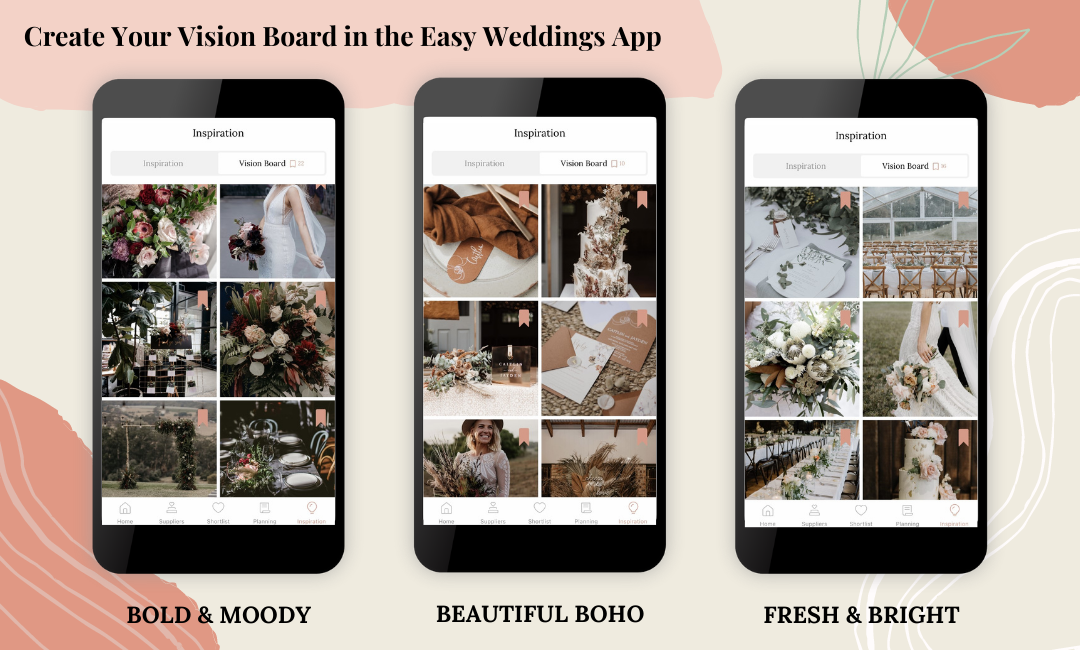 download the app
Digital Mood Board Tools
If you're keen to DIY and create your own virtual wedding mood board, we recommend checking out Canva and Milanote. Both of these online design tools are super easy to use and offer a variety of pre-existing mood board templates to choose from.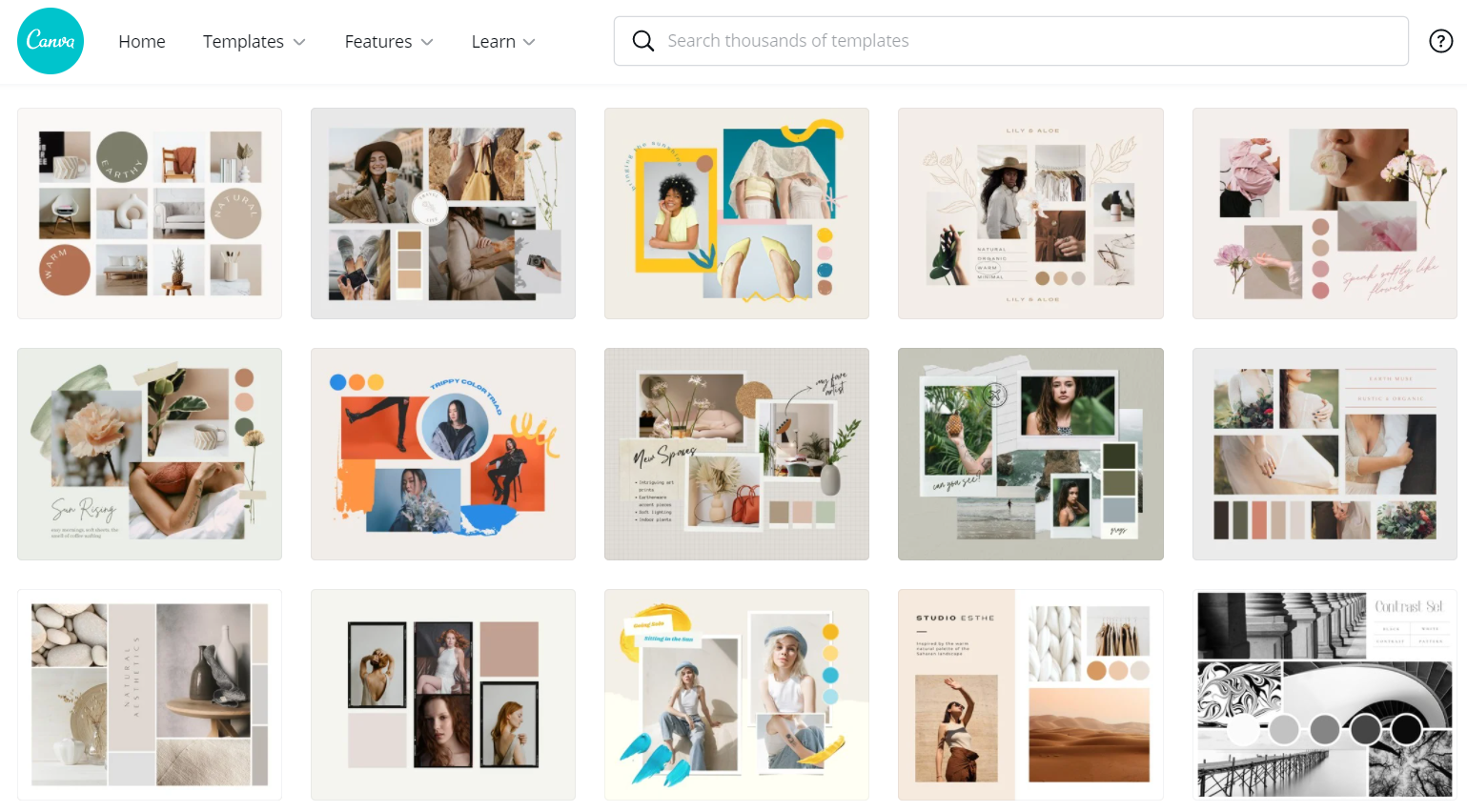 Once you've chosen your template, you can upload images into Canva or Milanote from anywhere, including Instagram, Pinterest, and your camera roll. You can also add colour swatches to your vision board to make sure everything ties together beautifully.
Expert tip: By using an online mood board creator, you'll be able to make changes to your board as you go or even create separate boards for your dress inspo, venue, and styling. And if you need to send a copy of your vision board to one of your wedding suppliers, you can just download the updated version instantly from Canva or Milanote.
Leave it to the Experts
If you're feeling overwhelmed and not sure where to start with your theme or vision board, our wedding planning specialists have got you covered. Tapping into their years of experience and an extensive list of five-star suppliers, our wedding experts will create a customised package that's perfect for you.
Not only will our planning specialists curate a supplier dream team for your wedding day and offer expert advice along the way, but they'll also put together a vision board based on your chosen venue.
"We absolutely love creating wedding mood boards for couples," says Abbey Sands, our expert wedding planner. "We always chat with our couples about their vision for the day and give them ideas and examples on different styling options before creating their custom mood board."

chat to a wedding expert
---
---