We spoke to premier wedding stylist and planner Kirsty about what couples are asking for in terms of colours, themes and flowers in 2018. Here is what she had to say about modern couples and what's hot in 2018:
Styling elements:
Couples are loving mixed metals, including rose gold, gold and even gunmetal or iridescent. They're incorporating these through their cutlery and other styling elements. "We're seeing more of the geo shapes, the various coloured metals (Copper, Rose Gold, etc" Kirsty from Storybook & Co said. Pair your geo shapes with florals or candles for maximum effect. You can even incorporate metallics into your wedding cake, like the image below. Gold looks incredible on a wedding cake, and as does copper or rose gold!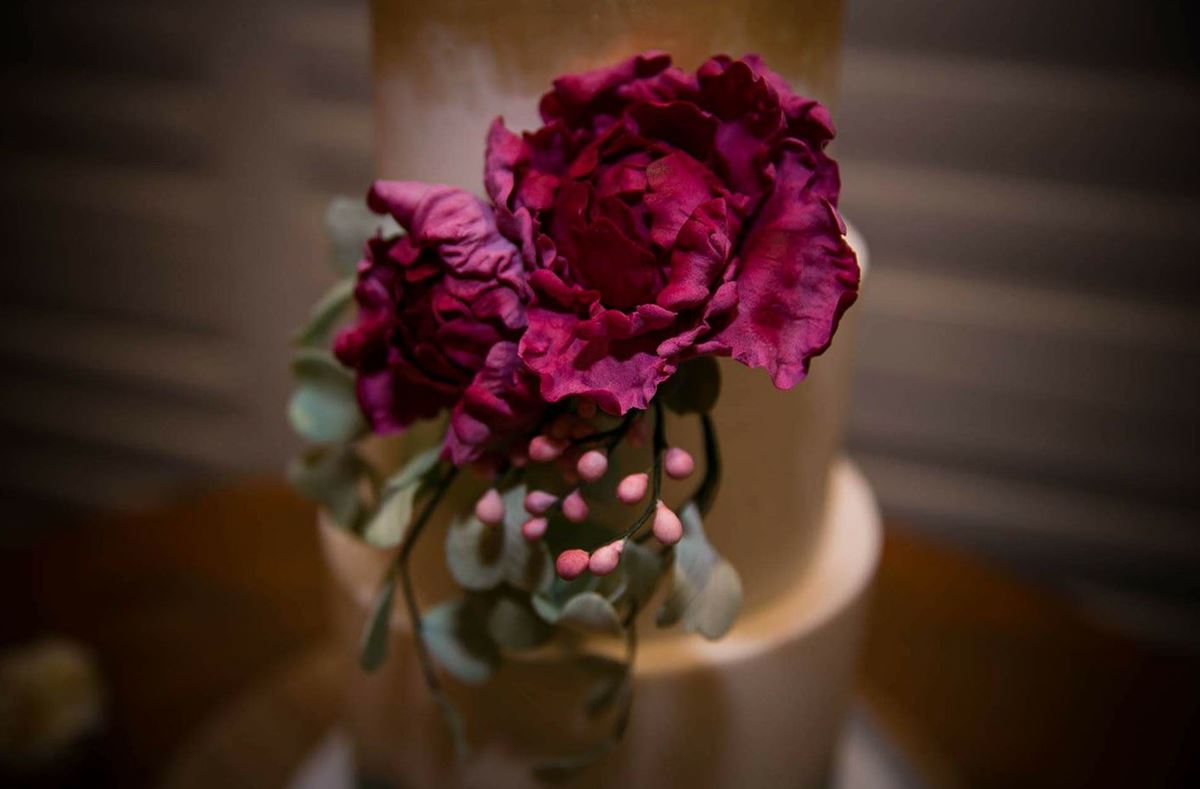 Theme:
I think we can thank Pinterest and Instagram for a shift toward a more undone, modern bohemian feel. "The industry is definitely leaning more into the modern boho feel, with your dried plants/flowers or even the native bouquets, your arbours and the gorgeous tipis!" Kirsty said. We have also noticed a rise in the modern, boho chic look, and we LOVE it! You can take a look at bohemian weddings inspiration here in our Real Weddings blog. We feature new weddings weekly.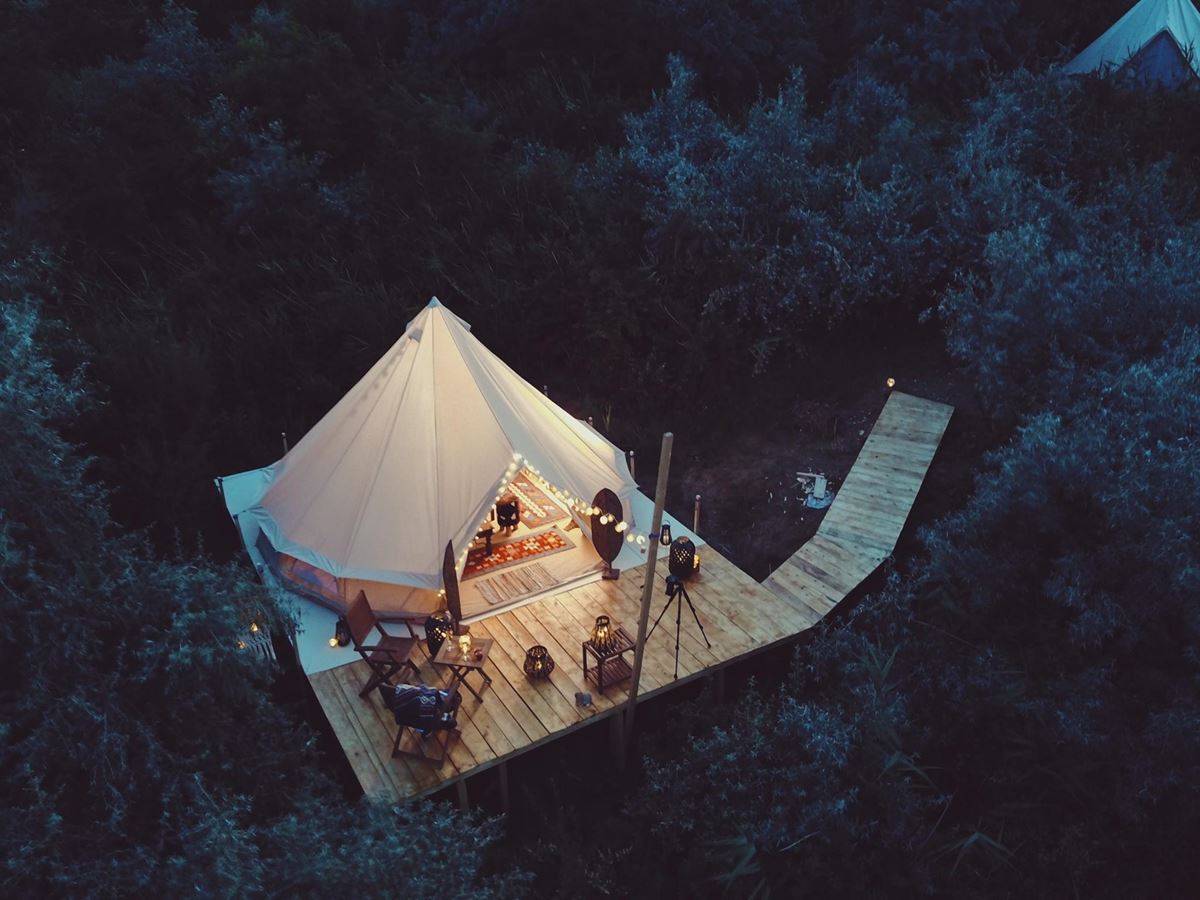 Colours:
"We're definitely seeing more of your Pantone colour palettes in play, there is a delay in the colours as they slowly come through – but brides are loving the cinderella blue at the moment and not to mention the dusty pink and marsala mix." How pretty!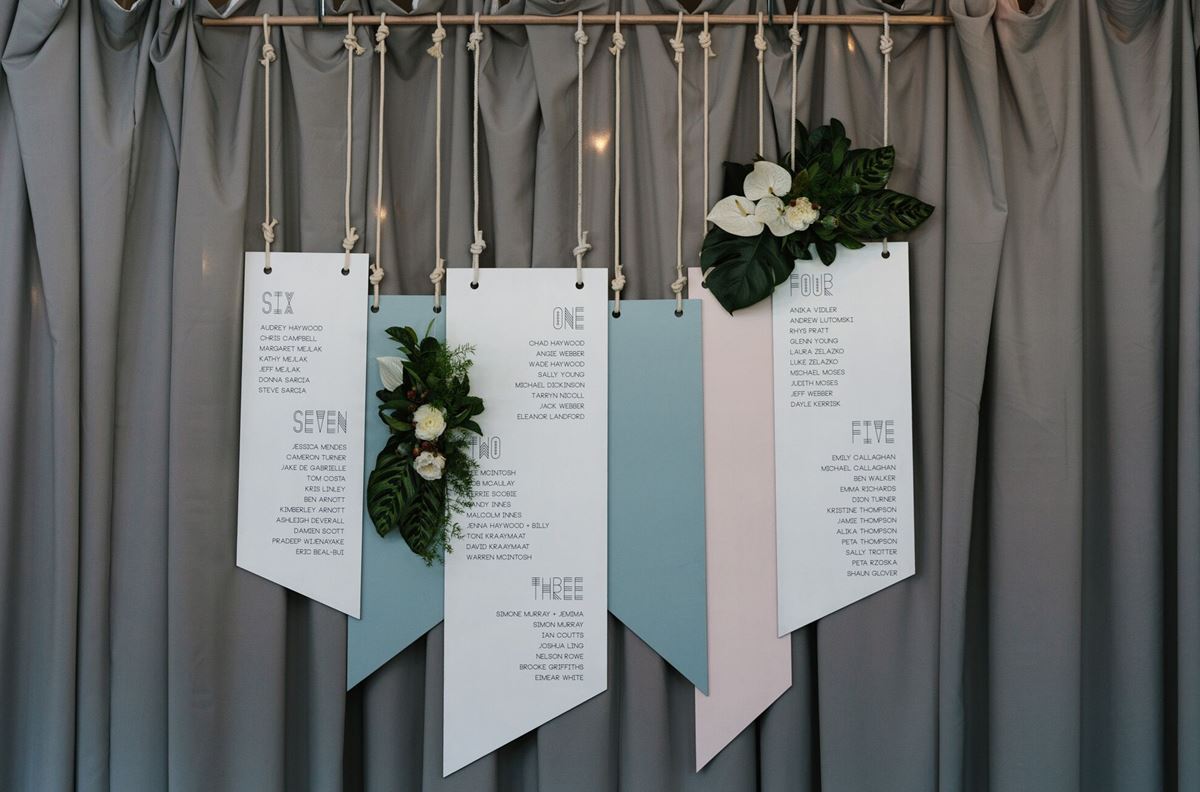 Florals:
"Floral installations have prominently been foliage heavy in the past and amazing! But I think since the Royal Wedding, there will definitely be more in the way of florals and grand gestures in that sense." We have seen this too! Although some couples prefer foliage in their installations and on their arbours, the couples who are inspired by the stunning display at Harry and Meghan's royal wedding will take note of the stunning impact of a huge amount of flowers.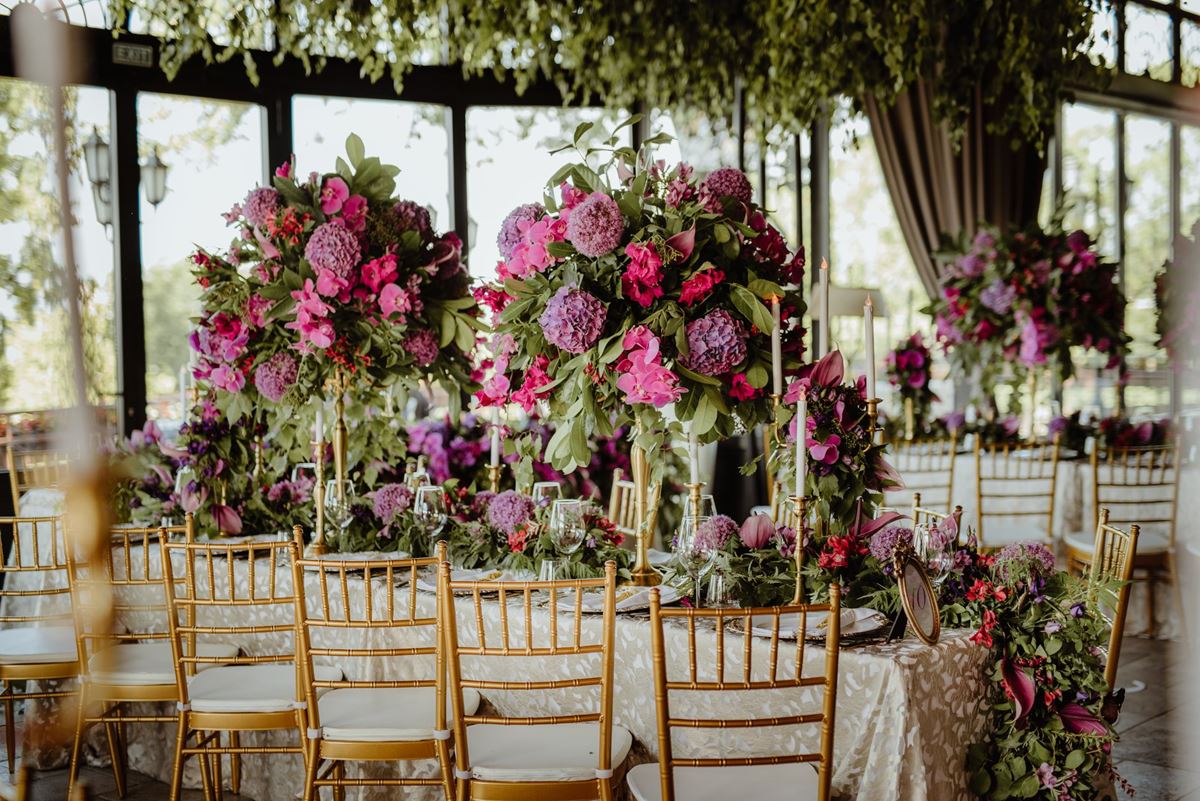 Unique celebrations:
Couples have so many ways of finding unique inspiration these days, with blogs and social media so easily sharable. "Current couples have so many options given to them via the likes of Pinterest, Social Platforms and so on that we're seeing more outside of the box dreams (which I think is AMAZING, btw), but people are building further on the ideas given to them." Making your wedding truly your own is definitely the way to go!