So, you're holding your wedding reception in a marquee, you will need a few extra furniture items and decorations to give it that extra special and personalised touch.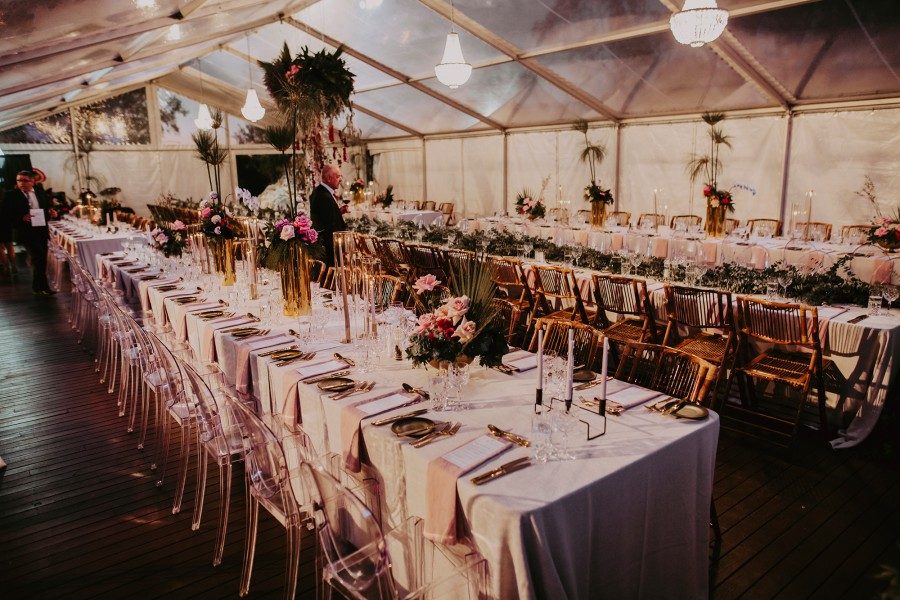 The basics:
Of course, you will need tables, chairs, a bar, toilets, power + generator.  Some people forget that they need this! If there is a building nearby with toilets that you can use then that's perfect, but you still may need a couple more. Work out how many toilets you will have vs guests. The bigger the guest list, the more you will need. For example, for 200 people, we recommend 6 toilets, (ideally one is accessible for differently abled people), and for 100 people, we recommend 4 toilets. You may opt to have these around the back of the marquee, just ensure it's clear where they are located with signage or get the bar staff to let guests know.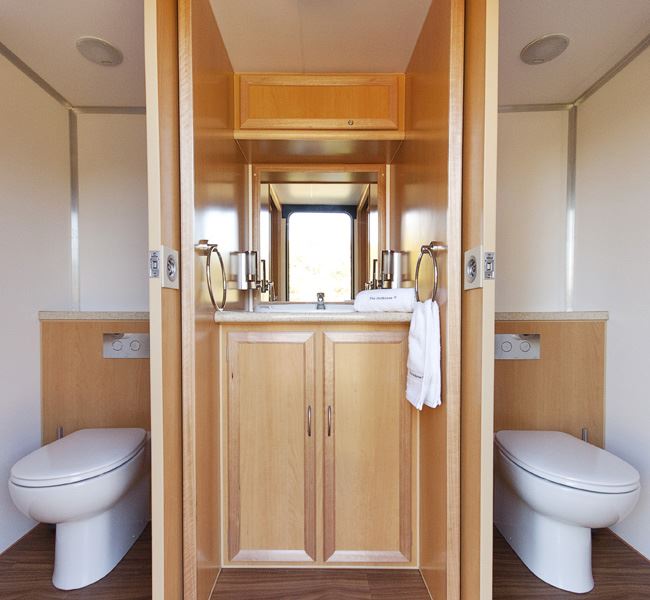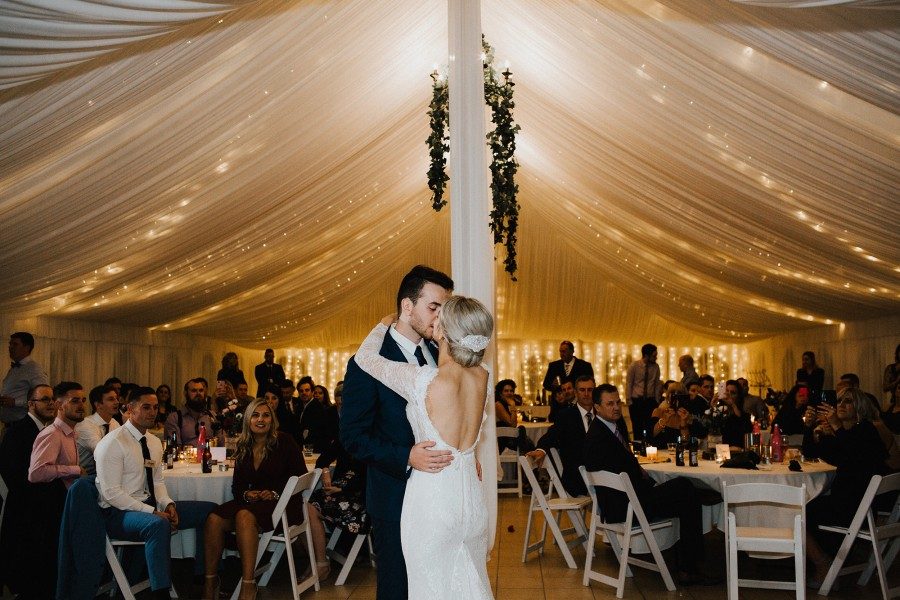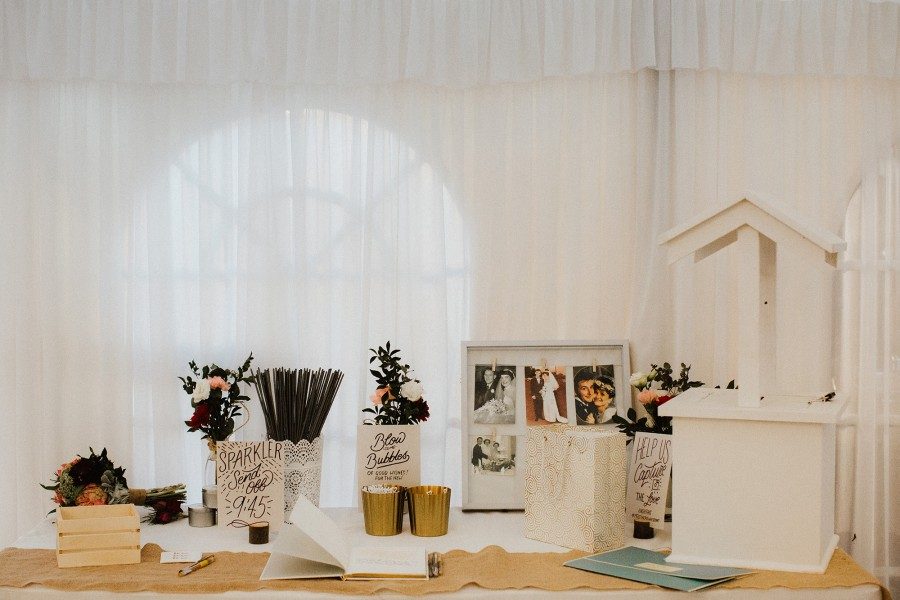 A little more:
You will also probably need flooring and lighting, if your reception is after sunset. Some couples opt for a clear roof and use the sky as a feature. You can have fairy lights strung across the top of the marquee or hand festoon lights or lanterns from the roof. You may opt to have your dancefloor inside the marquee, but it also works well if the tables are inside and the dance floor is outside and the side of the marquee is open to allow for easy access to the dancing.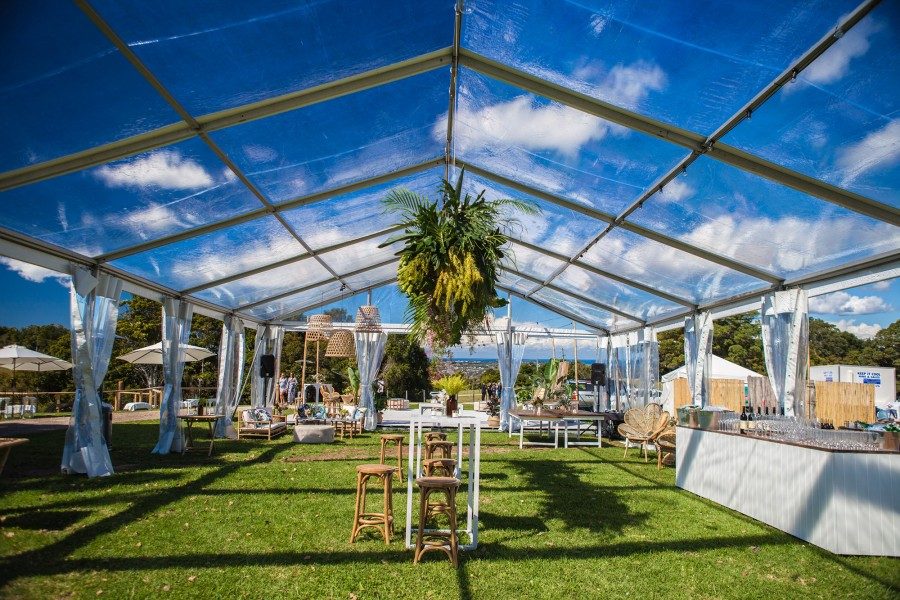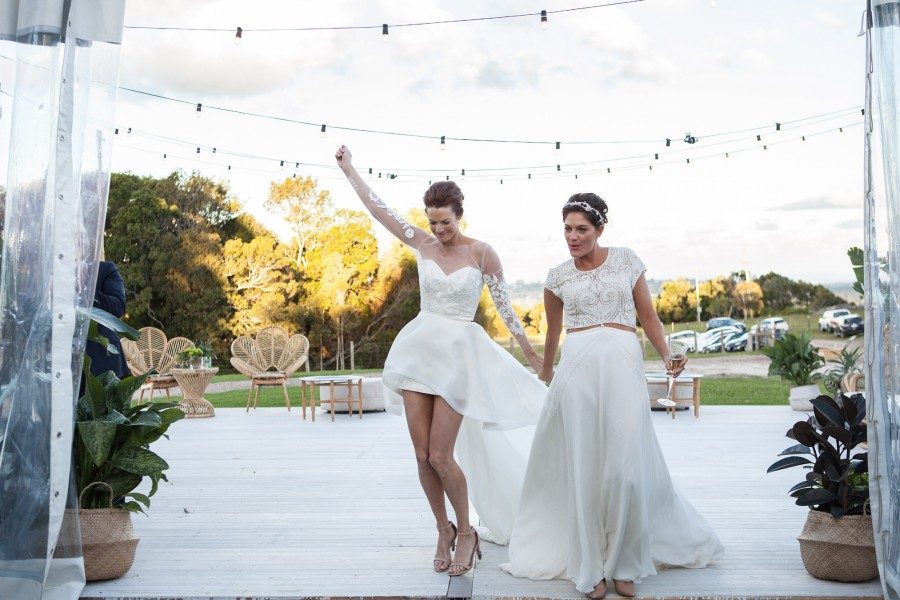 The finishing touches:
A balloon installation from a professional balloon artist is sure to really set off this massive space you have to work with. You could also discuss striking floral displays with your florist. We personally are obsessed with striking decor like custom neon signs,  chandaliers, word cut outs, and light up letters.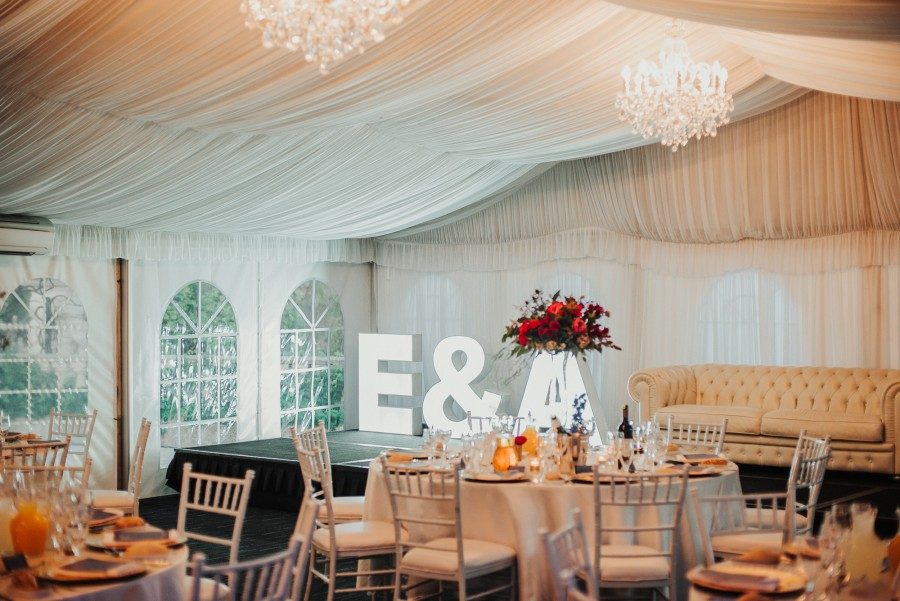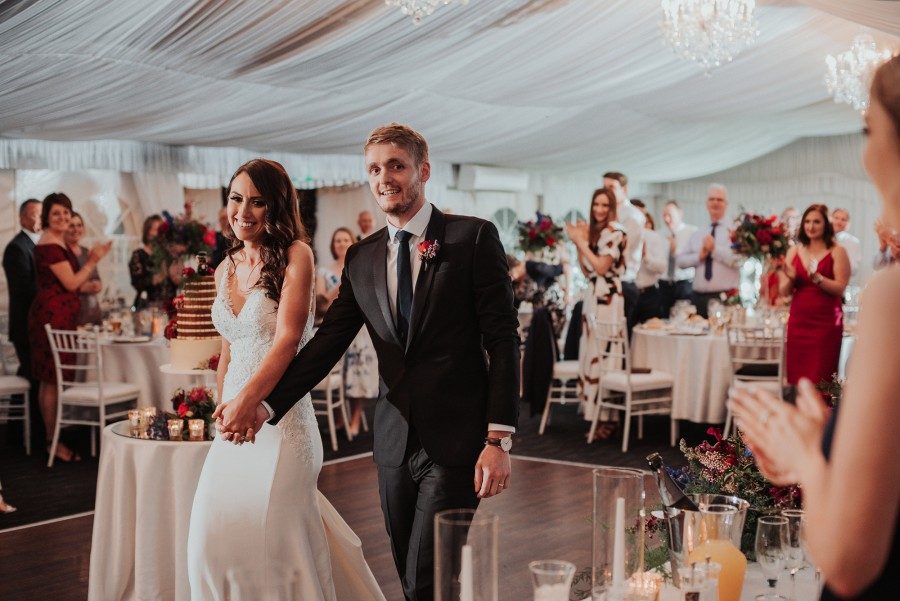 Looking for a marquee? Check out Spuds marquee hire in Perth, Complete Party & Marquee Hire in Brisbane,  Beautiful Structures in NSW and QLD, and Marquee Monkeys Event Hire in Victoria.