If you're envisioning a pared-back wedding aesthetic that evokes effortless style and sophistication, modern minimalism could be the perfect theme for you. Here, we share six insightful tips for pulling off the less-is-more, minimalist wedding vibe.
A timeless wedding trend that looks like it's here to stay, the modern minimalist wedding theme is a popular choice for those couples who find beauty in simplicity. This versatile wedding theme centres around neutral colour palettes, clean lines, and luxury over quantity, making it adaptable for almost any budget and season.
Think of modern minimalism as the Marie Kondo of wedding themes — a less-is-more approach centred around elements that spark joy and are genuinely meaningful to you as a couple. It's all about curating carefully considered styling choices to achieve a refined, effortless vibe brimming with understated elegance.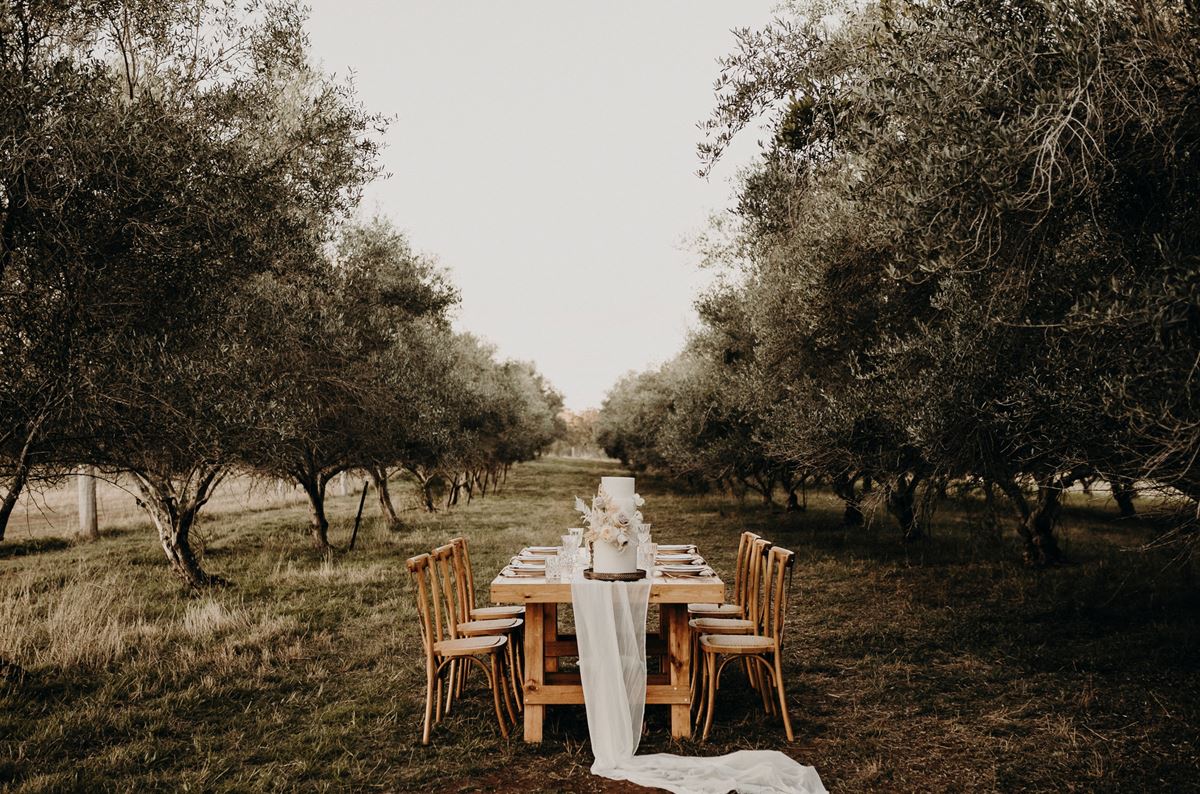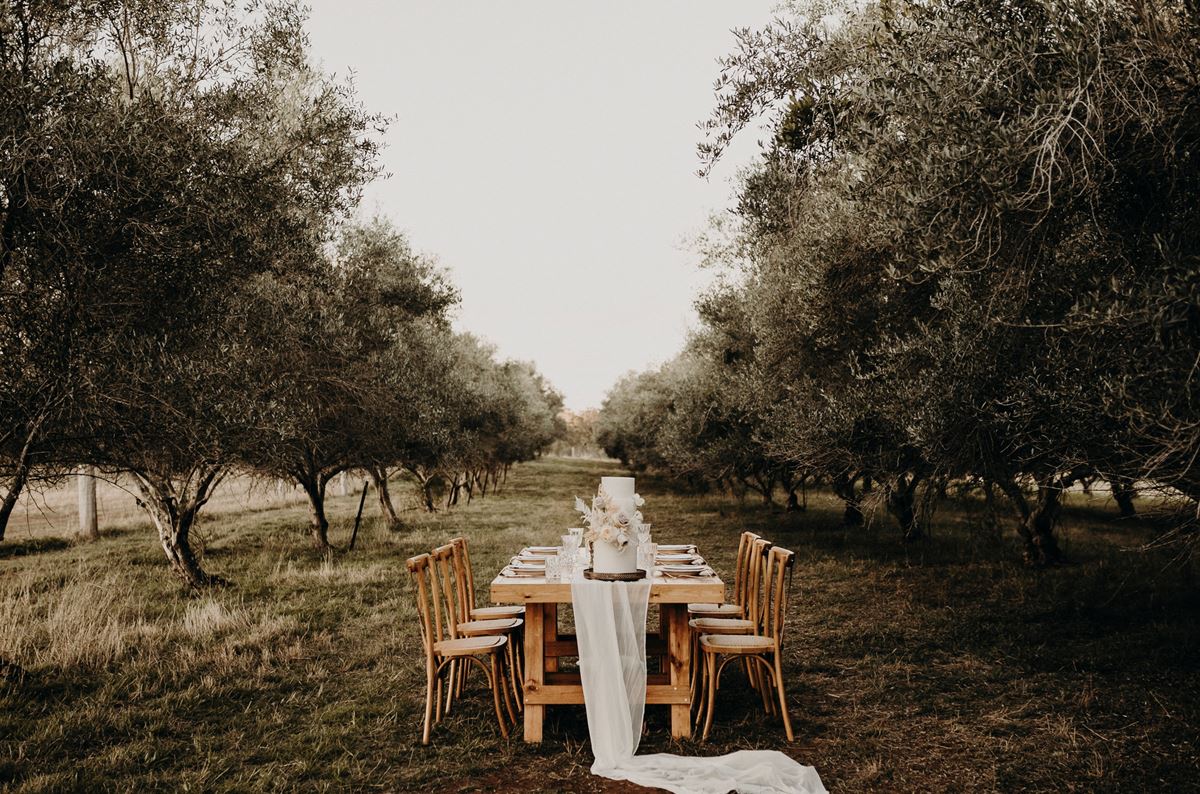 ---
Here are six ways to pull off a beautiful modern minimalist wedding:
Tip #1: Find the perfect blank canvas wedding venue
First things first, you'll need to find the perfect venue for your modern minimalist wedding, as this will form a beautiful blank canvas backdrop for your furniture and styling elements. Industrial chic venues with neutral colour palettes and plenty of natural light are ideal for achieving a crisp, contemporary aesthetic on your wedding day.
Some of our top picks for modern industrial wedding venues include The Button Factory Melbourne, Establishment Bar Sydney, Metropolis Events Melbourne, Fridays Studio Perth, Brisbane Powerhouse, The Wool Mill Melbourne, Perth City Farm, and Gather & Tailor Melbourne.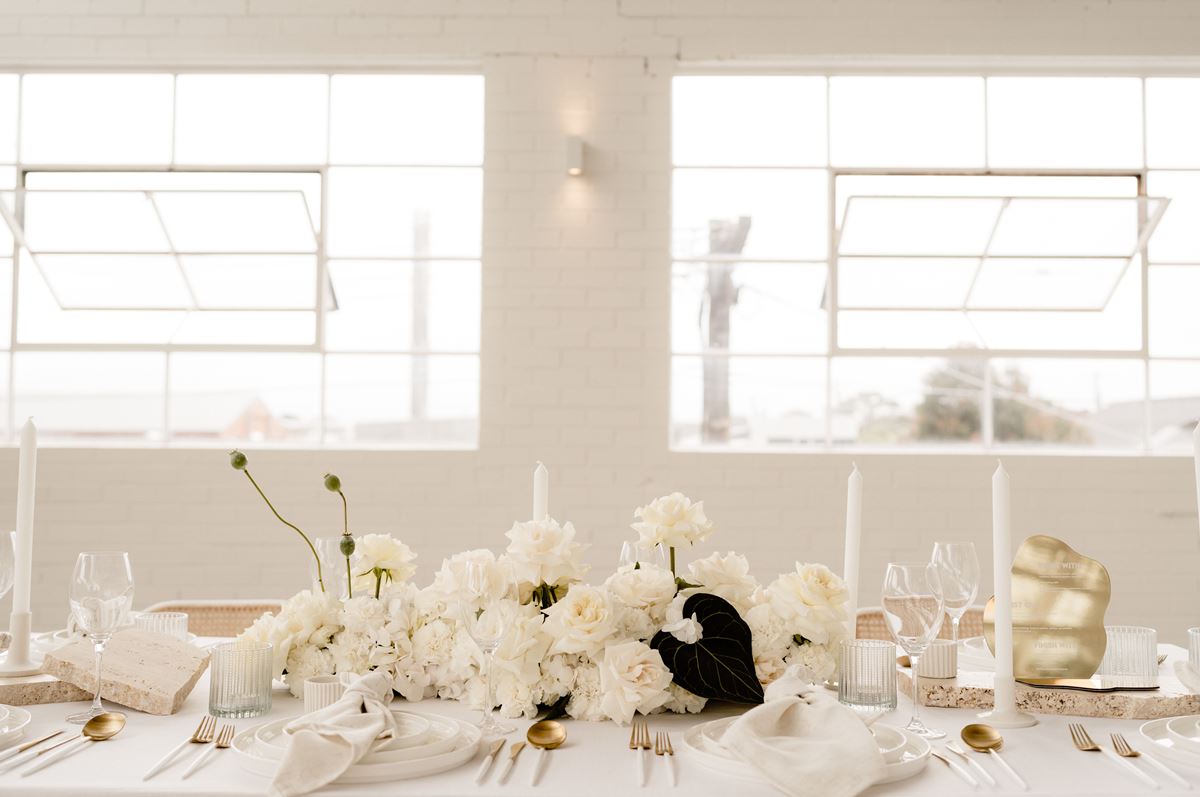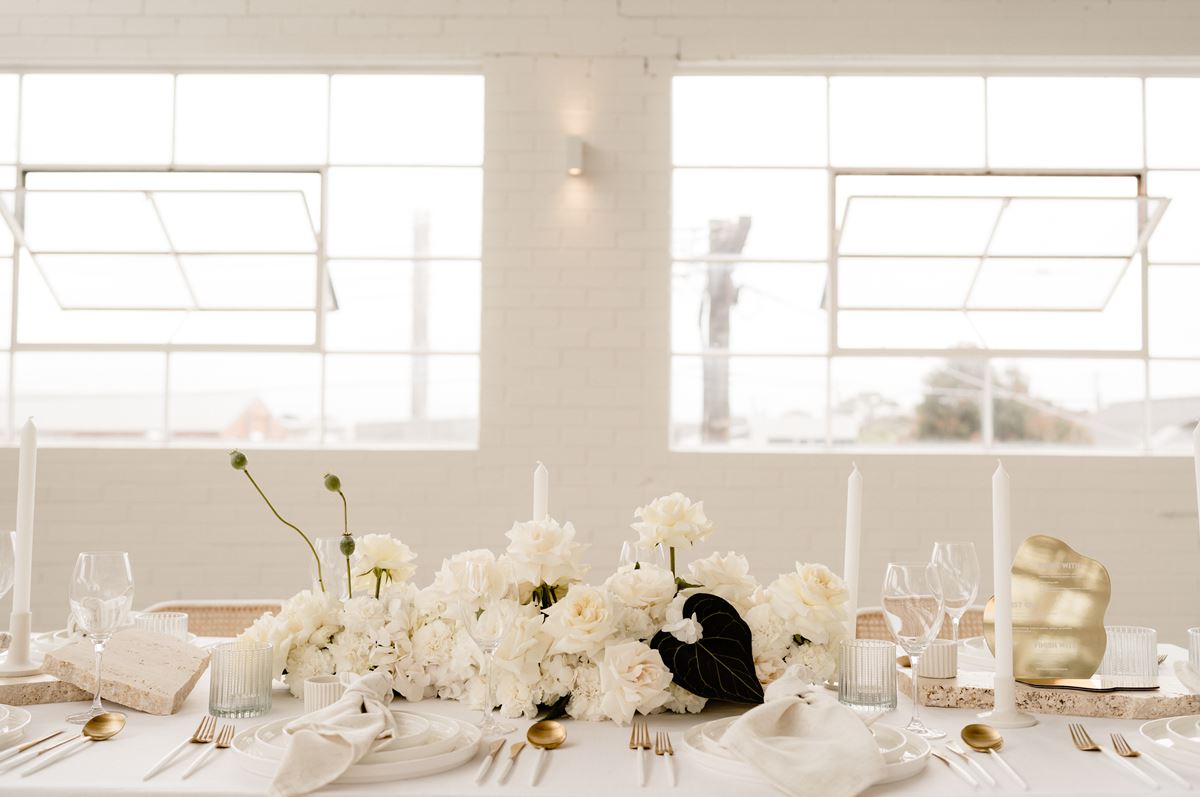 Browse Modern Industrial Wedding Venues
Tip #2: Stick to a cohesive, minimal colour scheme
The key to pulling off the modern minimalist theme is creating a beautiful neutral colour palette and incorporating these shades into every detail of your day, from accessories and florals to furniture and decor. Whether you choose to keep things soft and light with a muted colour scheme or throw in a pop of your favourite colour, it's important to ensure all other elements are cohesive to your chosen palette.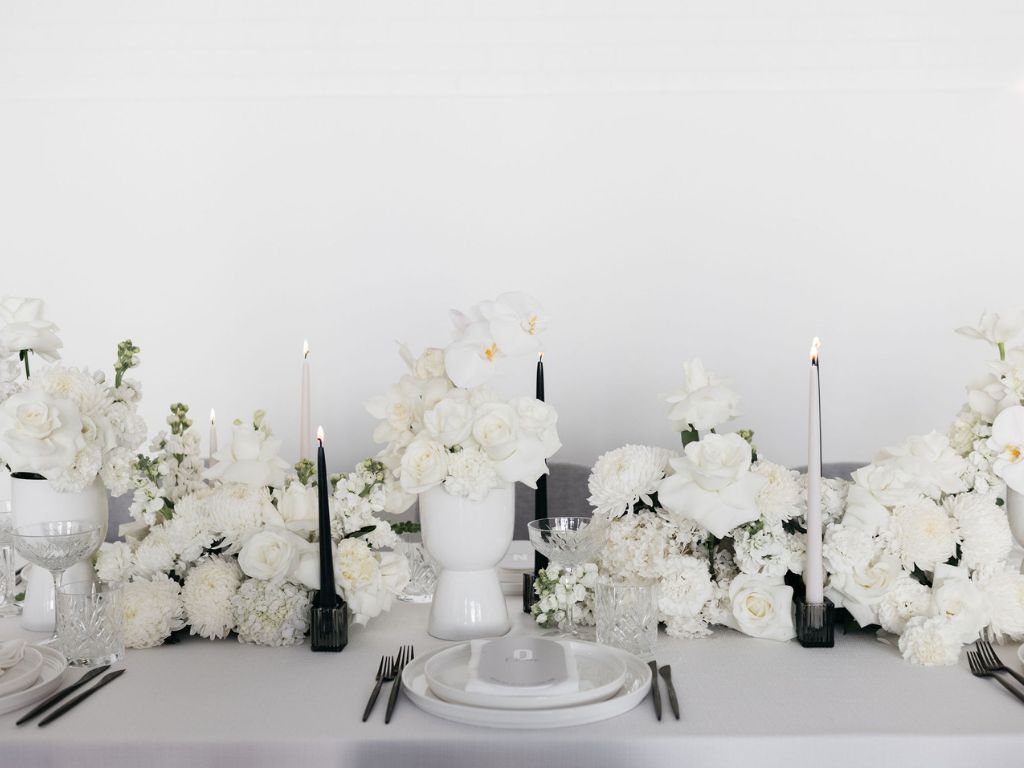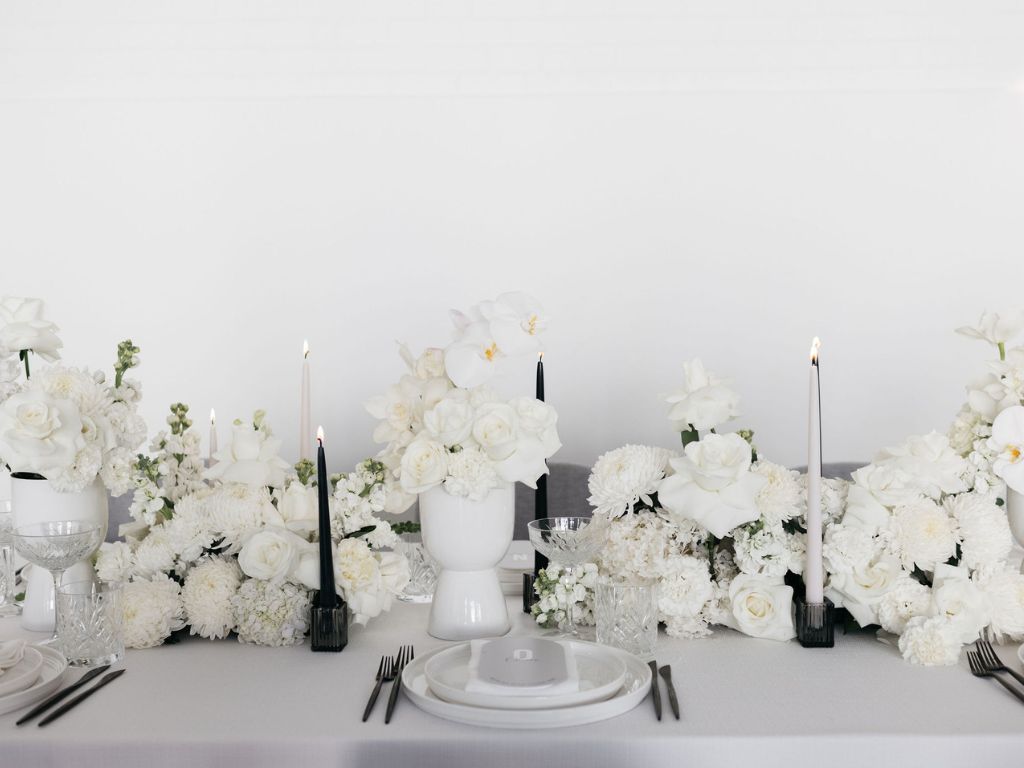 Tip #3: Make considered choices when it comes to furniture and styling
When curating a minimalist wedding theme, you'll want to ensure the furniture and decor pieces you select tie in with the pared-back aesthetic. Consider incorporating elements like clear acrylic chairs, neutral linens, hurricane vases with white pillar candles, monochromatic stationery, and simple yet elegant floral arrangements.
View this post on Instagram
Browse Wedding Hire & Styling Elements
Tip #4: Opt for a less is more approach at your ceremony
Simplify your wedding ceremony and keep the focus on your 'I-do's' by choosing a pared-back setting or backdrop that evokes understated elegance. Simple geometric structures, minimal floral arrangements that are low to the floor, and frames adorned in soft sheer draping are all beautiful choices for minimalist weddings. Another way to ensure your vows remain the focal point of your ceremony is to have an unplugged occasion by kindly asking your guests to put away their phones and other tech devices.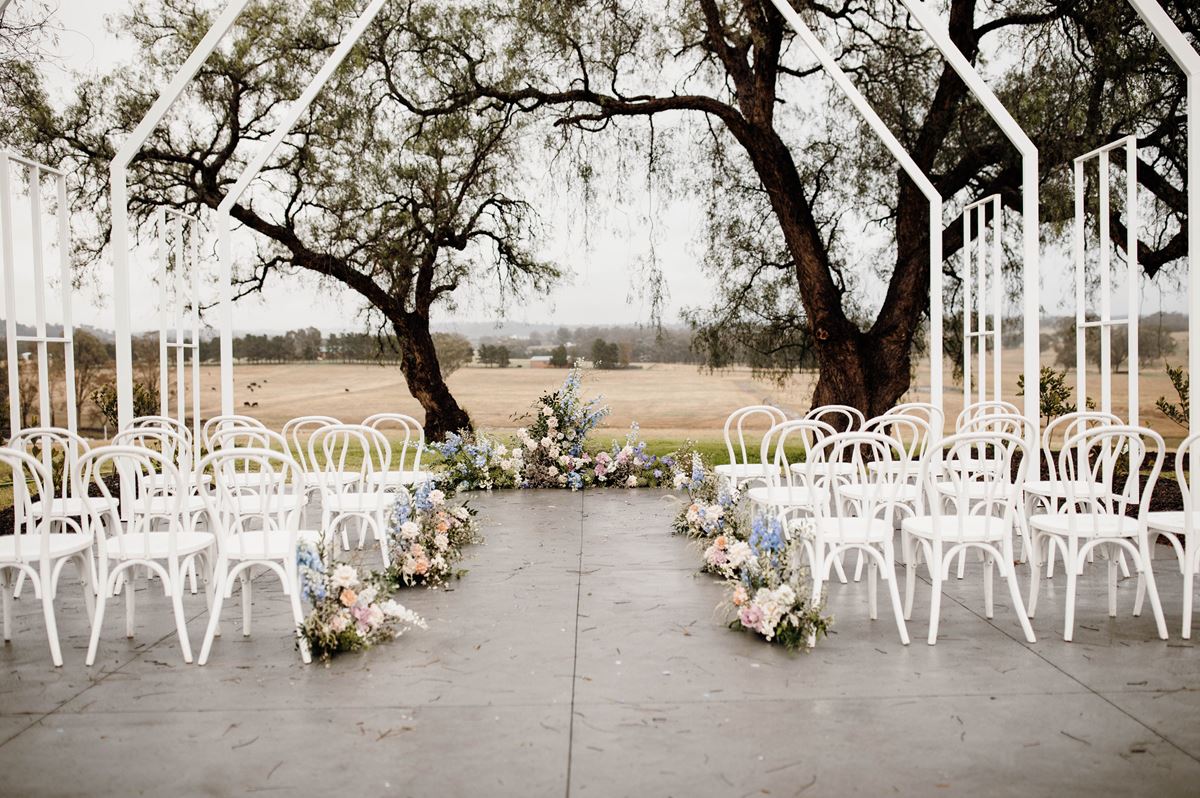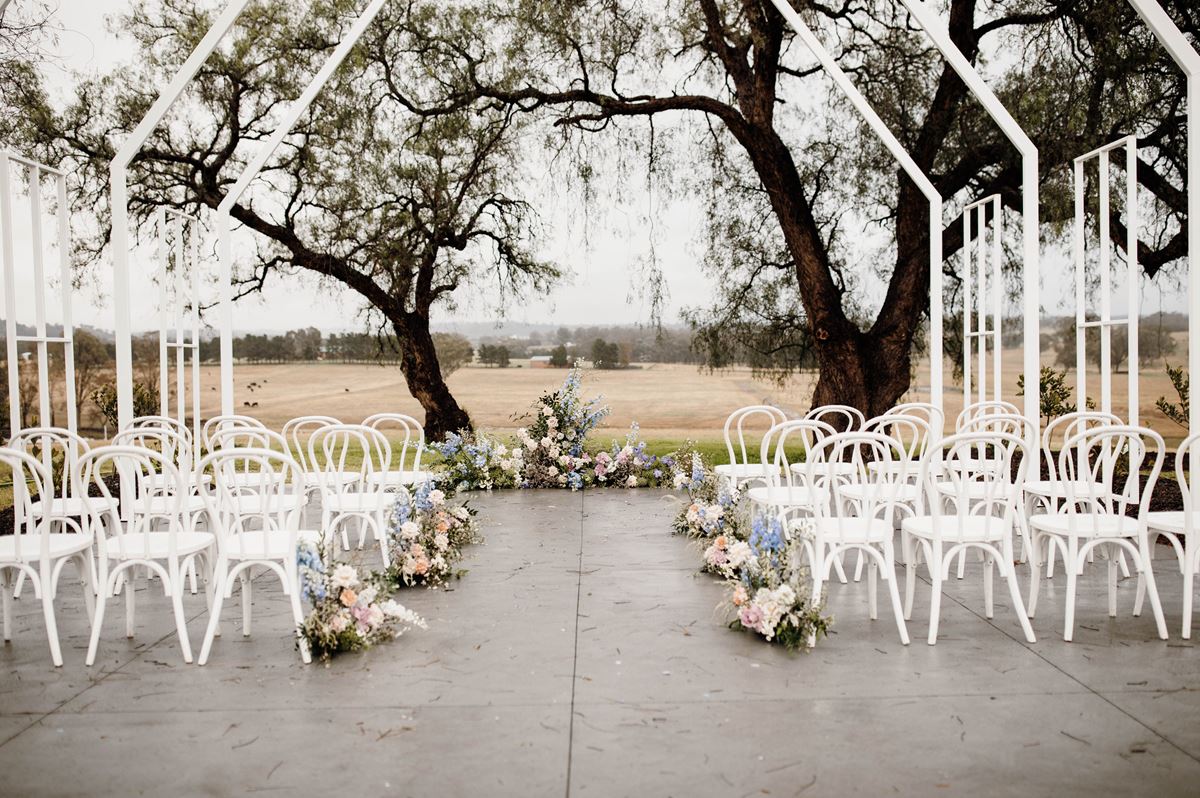 Tip #5: Simplify your wedding stationery
Skip the bold embellishments and fancy calligraphy — modern minimalist wedding stationery is all about simplified typography and neutral colours. While black and white is the most obvious choice for the modern minimalist theme, you could also opt for warmer neutral tones or muted greys. Vellum, a semi-translucent paper, is a go-to material for minimalist wedding decor and can be used across your stationery and signage for a clean, cohesive look.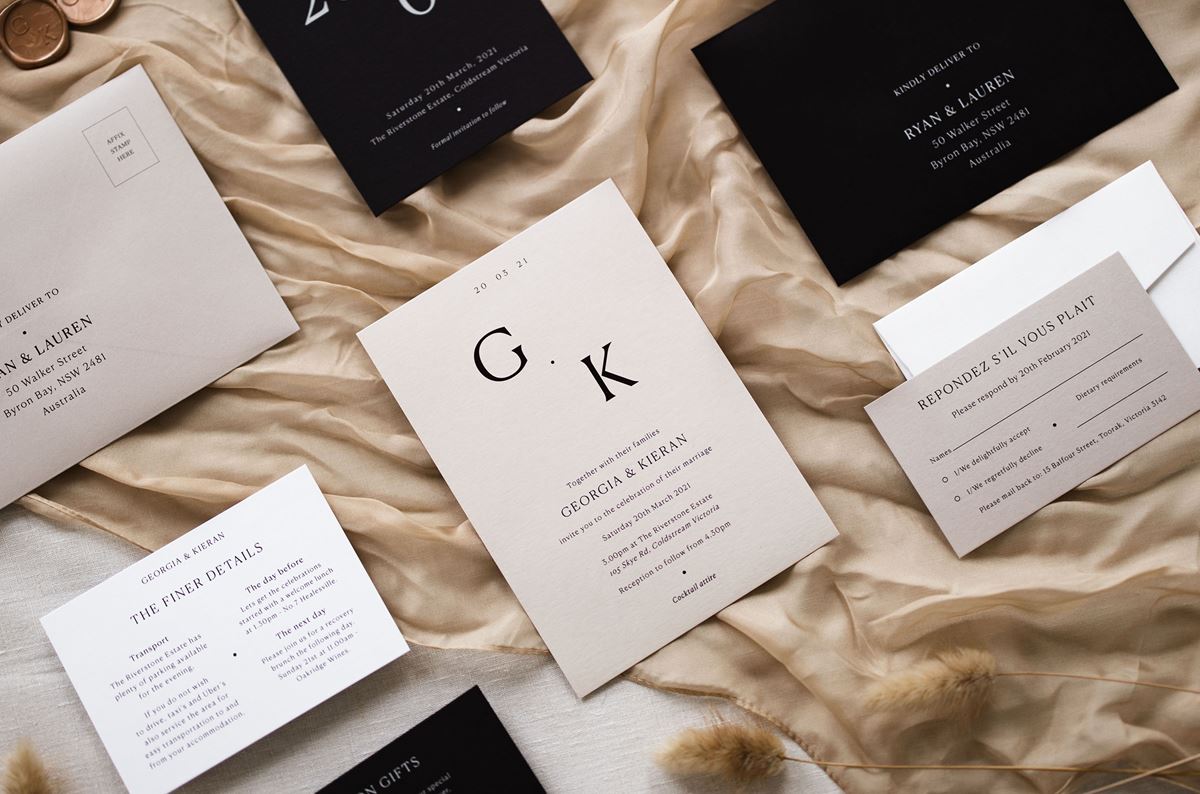 Tip #6: Focus on fuss-free floral arrangements
Designing table centrepieces and bouquets around one type of flower or foliage is another great way to incorporate the less-is-more approach into your wedding day. Keep floral arrangements simple for a beautifully curated look that's budget-friendly. Dainty blooms like cosmos, dahlias, daisies, and peonies look gorgeous in minimalist floral arrangements and hand-gathered bouquets.
View this post on Instagram
Browse Wedding Florists
---