Wedding reception centrepieces have evolved from being strictly-flowers to modern, 'out of the bloom' ideas. Non-traditional alternatives range from floating candles to DIY papier-mâché that complement the wedding theme and bring out the personality of the bride and the groom.
Get inspired by these unconventional and alternative wedding centrepieces below!
Seasonal fruits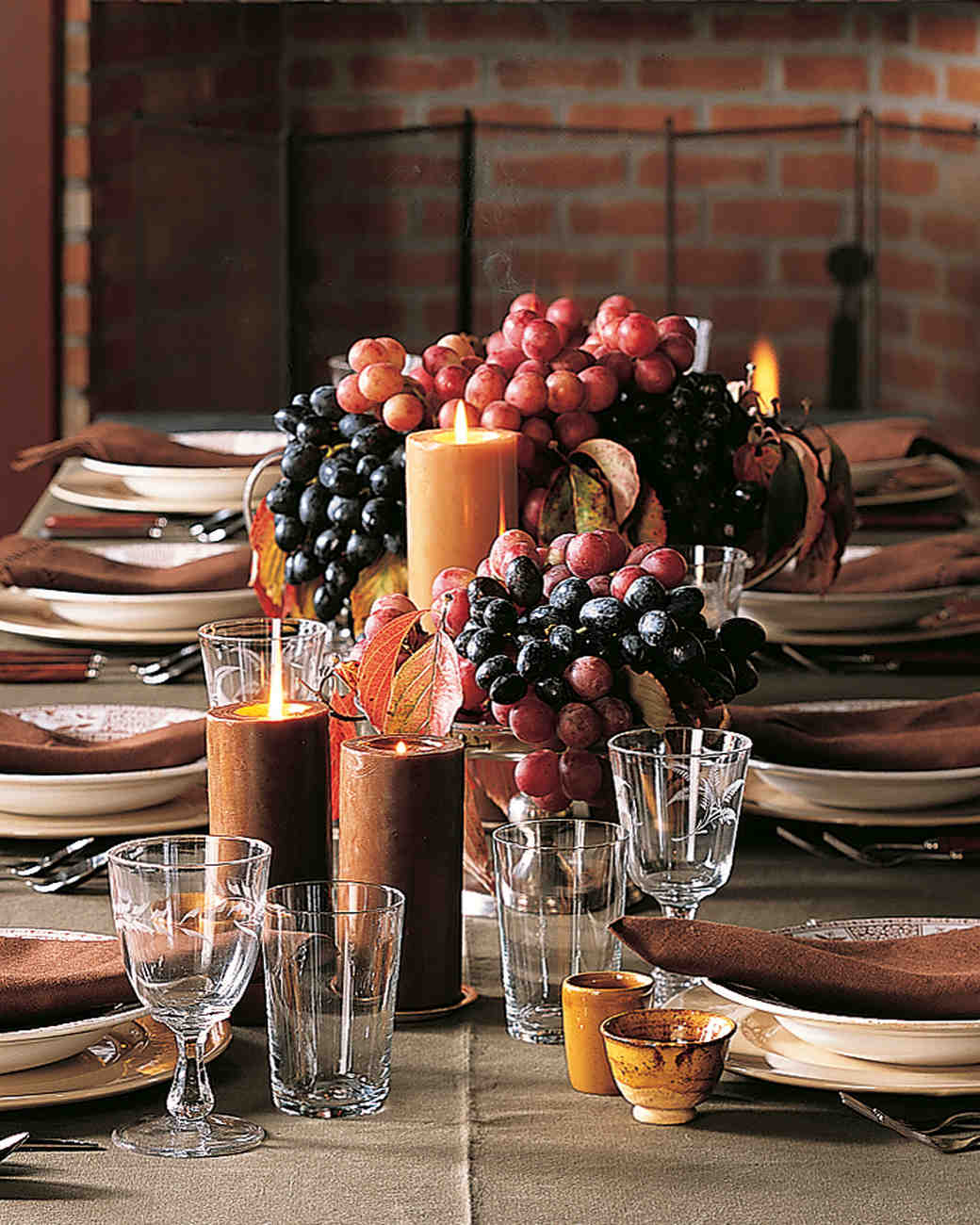 Add a pop of color to every table by placing fresh fruits as centerpiece. To play with the texture of the fruits, serve them in different ways: whole, sliced, spread.
Succulents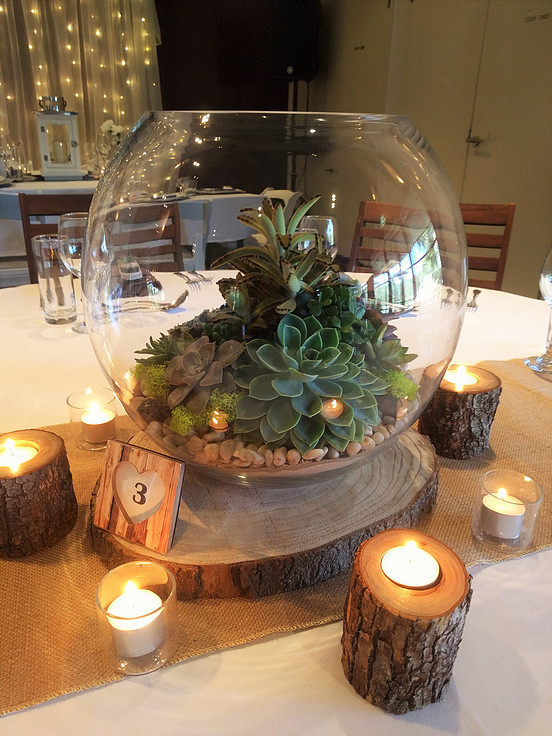 Here's a fresh take on greenery. Succulents come in different shapes and sizes, and gives your tables that hip, vintage vibe. You can customize your succulent centerpiece by putting it on a patterned plate, a rustic pot or even crochet!  There's no detail too small in weddings.
Cakes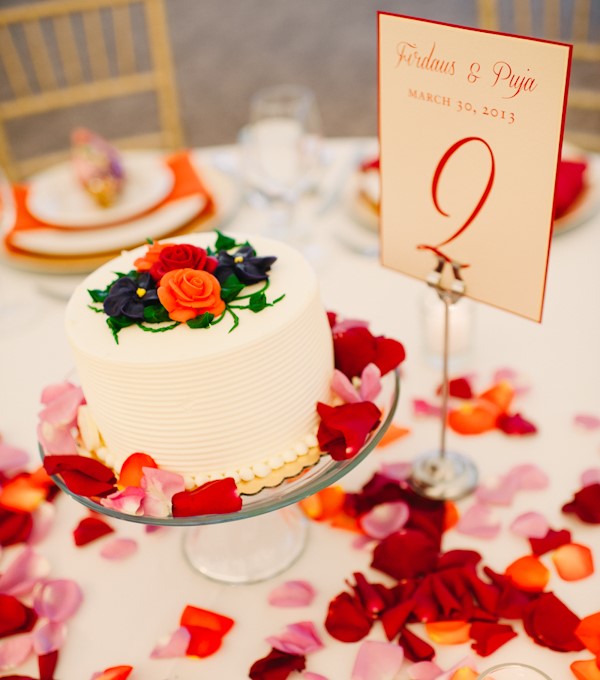 There is no such thing as one-cake policy when it comes to weddings. Spread the love by using one-tier cakes in place of a floral centerpiece! To make it more personal, choose different flavors for each table and design your own wedding cake.
Balloons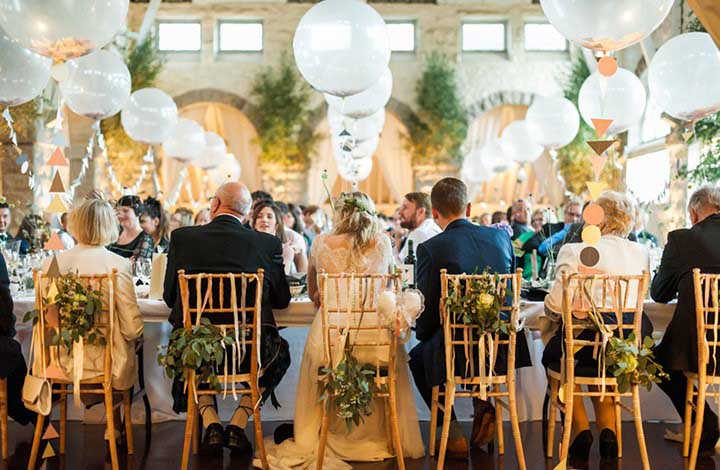 Oversized helium balloons add a bit of whimsy to a family-style wedding reception.
Bomboniere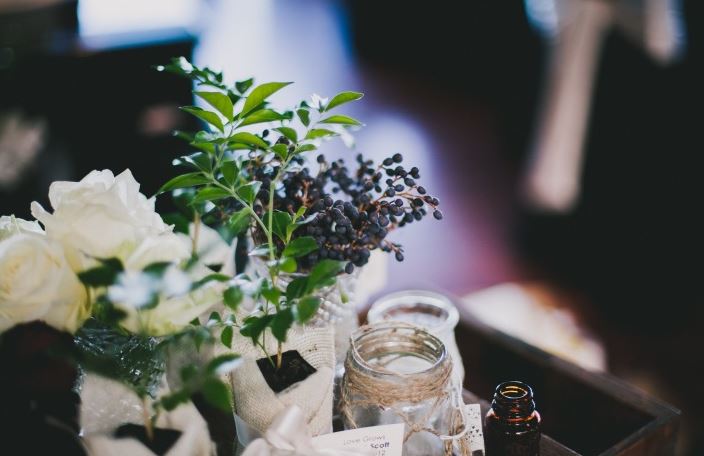 Tick off two boxes on your wedding checklist with one display like this. It serves as a table centrepiece and bomboniere at the same time! You can even DIY this centrepiece/bomboniere idea by getting all the items you need at Koch and Co.
Feathers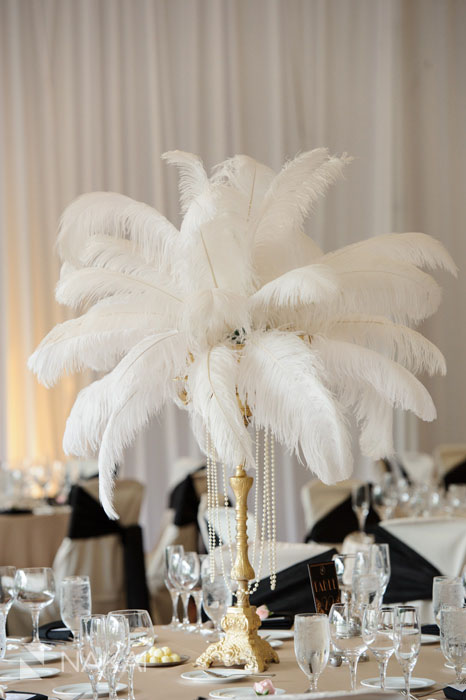 If you're looking for an elegant and fanciful centerpiece, try going for white, luxurious feathers like these.
Tropical leaves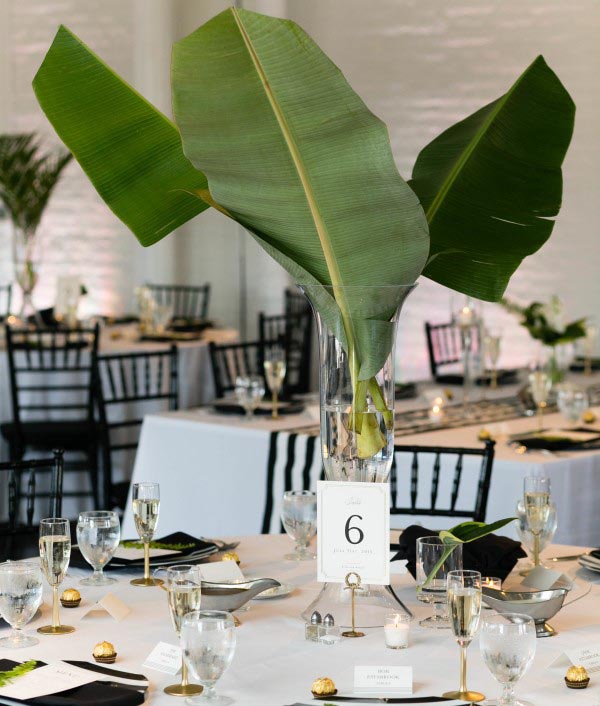 Fresh cut tropical leaves placed in tall and sleek vases are perfect for a beach wedding or couples who just love the exotic tropics. This decor company can pull off this elegant look.
Fairy lights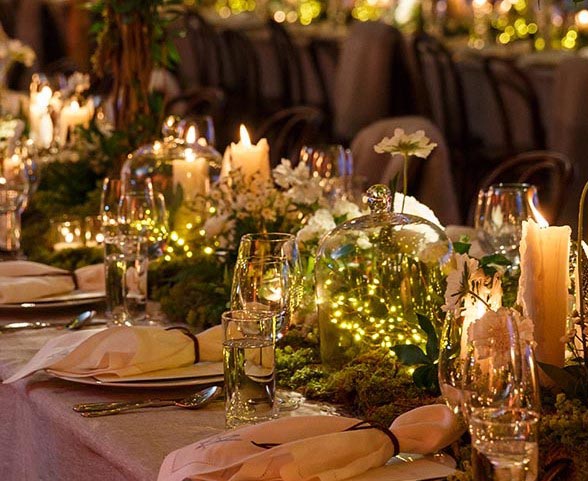 One word: magical. Fairy lights housed in terrariums suit an evening wedding reception under the stars. If you're looking for magical centerpieces, you can find them here.
Something personal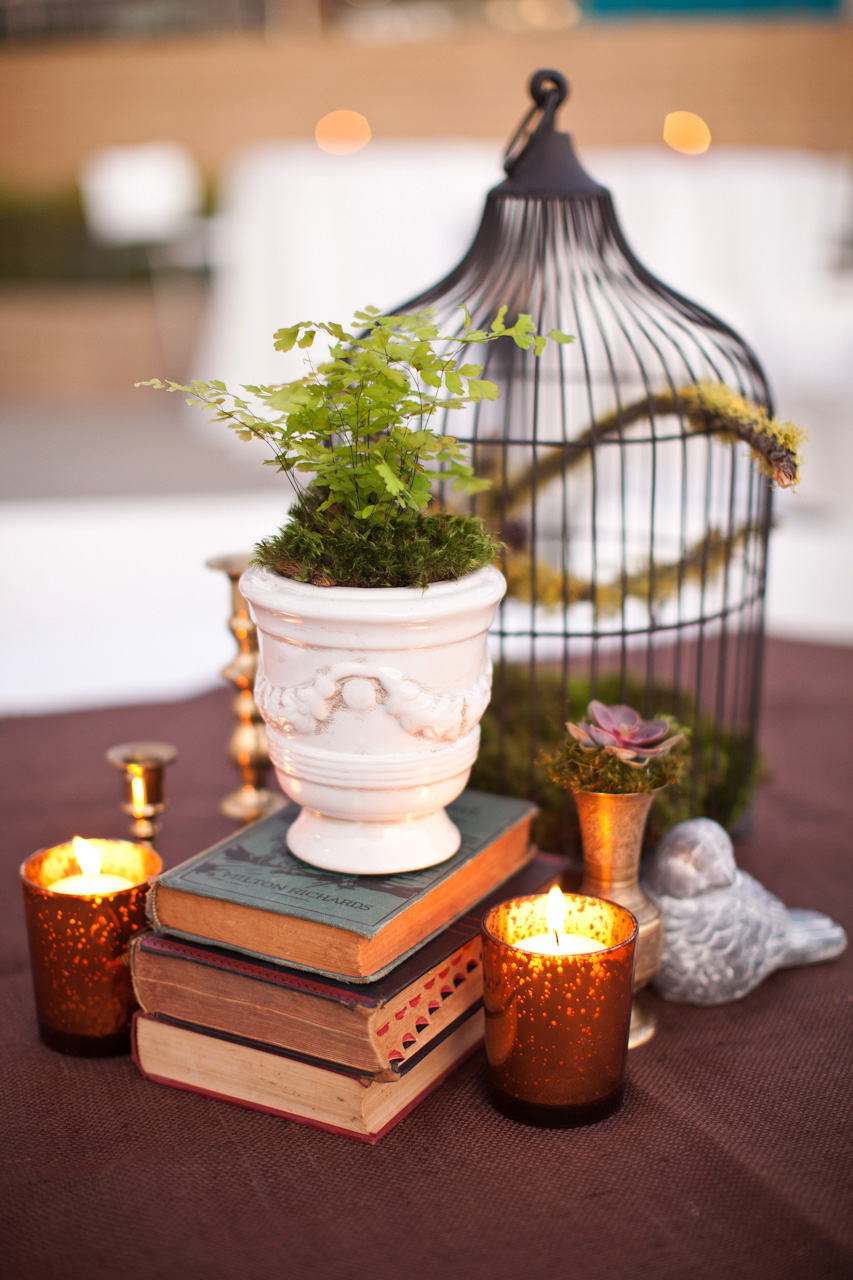 Tell a story with your centerpiece by adding a personal touch to it. If you're into traveling, you can place a globe and a collection of postcards. If you're music enthusiasts, you can place a record player with your favorite vinyls. And if you're voracious readers, you can put copies of your favorite books on display.
Rustic candles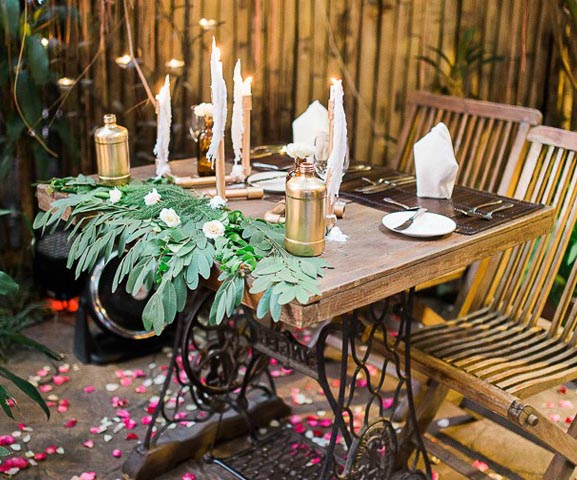 Candles create a warm, cozy mood at your reception. Add touches of gold for a rustic feel. You can order your candles, gold accents and other table centerpiece supplies here.
[ew-supplier-carousel]