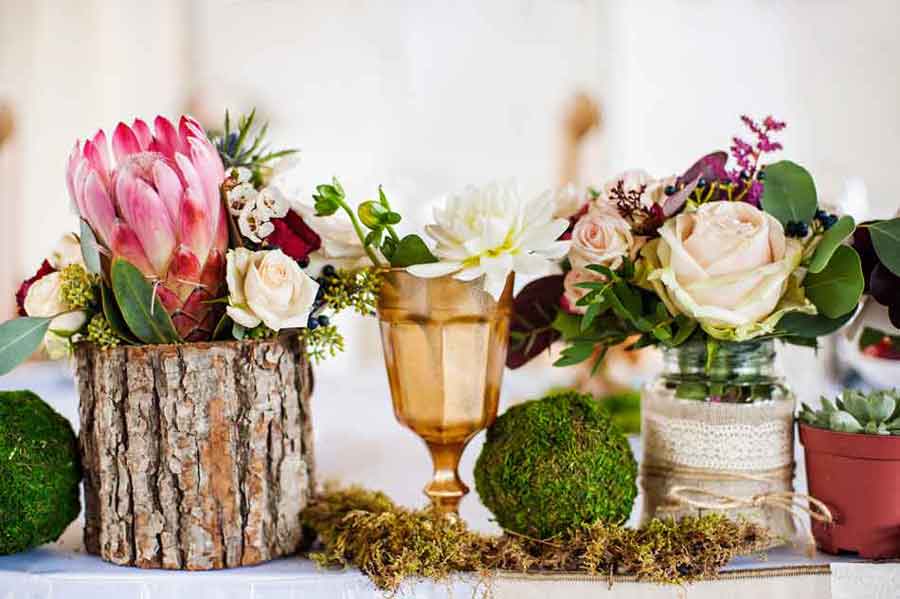 While flowers are a traditional and consistently popular choice for table centrepieces, many couples are becoming more adventurous with their choice of centrepiece decorations. The best part is, there are many new ideas and options which won't hurt the hip-pocket either! These 10 creative centrepieces are both budget-friendly and stylish.
Terrarium table tops
Cacti, succulents, sticks, sea shells, stones, candles; you can put practically anything in a terrarium and it will look great! The best part is you can truly customise it to reflect your personal style and wedding theme, and, there are some many types of terrariums to choose from.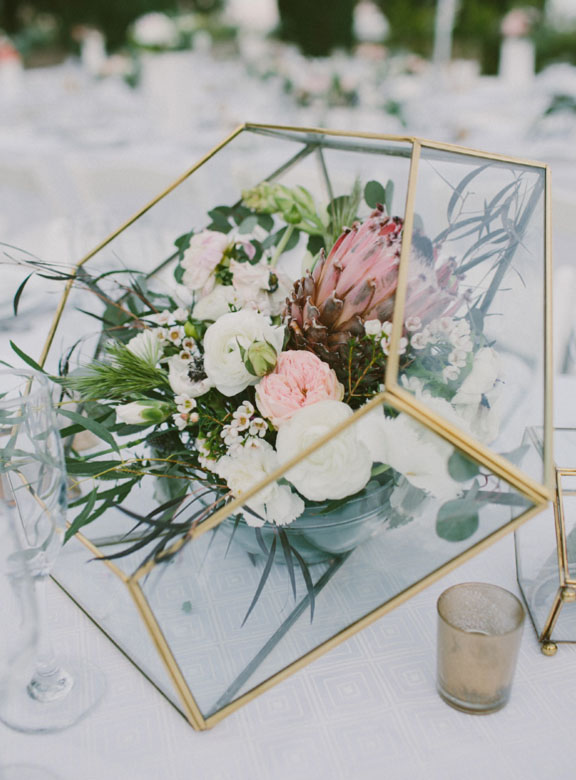 Pine cones and sticks
This option can be relatively inexpensive yet visually impressive. You can scavenge for pine cones and uniquely shaped sticks and branches, and place them in a clear vase to create this effect. Add some hanging tea light candles to add some evening charm.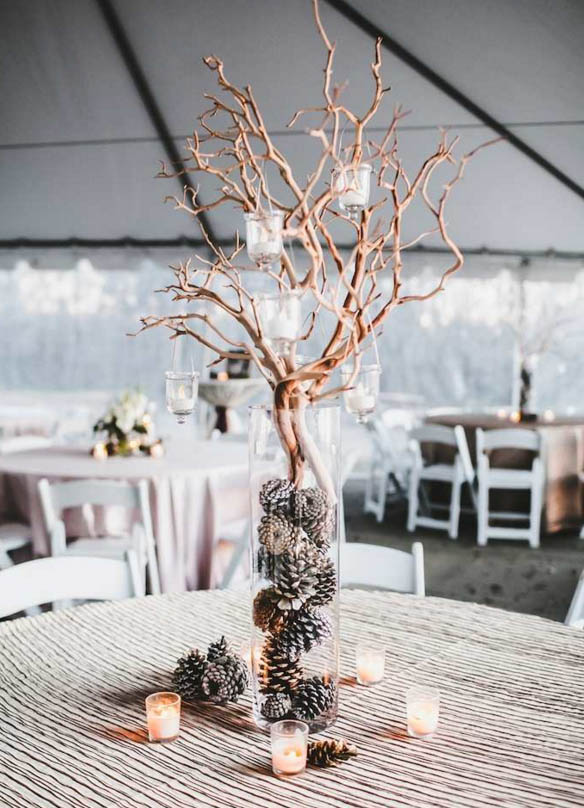 Fantastic ferns
Flowerless flora like ferns can add a contemporary garden-inspired touch to wedding decor, like this arrangement using fern as a decorative table runner.  You can accessories this look with candlesticks and glass jars too.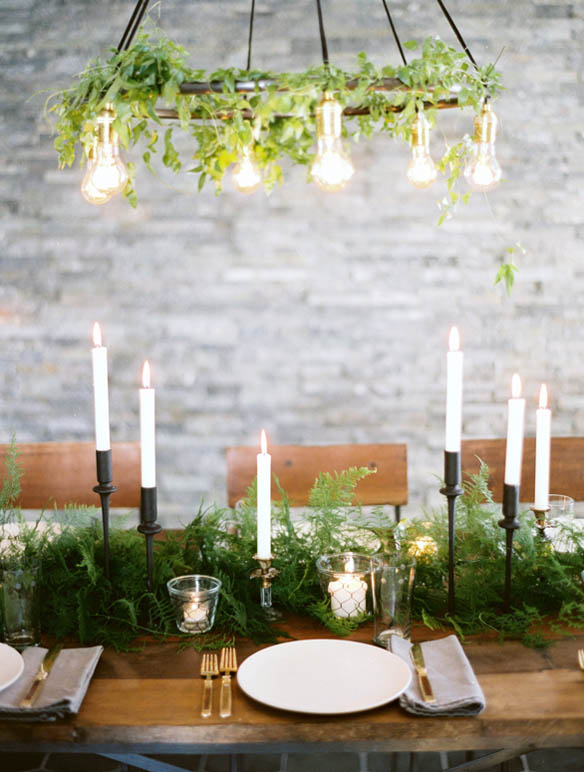 Boxes of lavender
Timber baskets make great thematic garden wedding centrepieces and can be filled with anything from fresh lavender plants, to flowers and even fruit. The best part is guests can take these home as bomboniere too.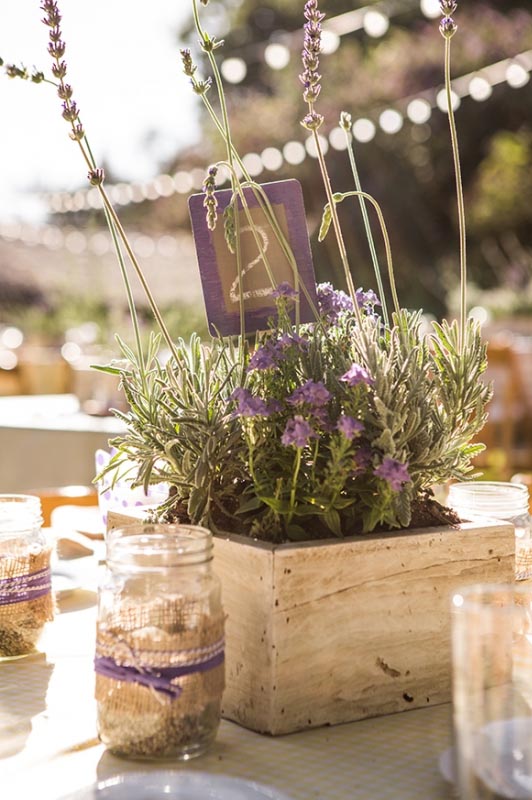 Clever candles
Bring the outside in with some clever ways to display candles. Things like twigs, twine, old jars and wooden stumps can create a little display full of dimension and rustic charm. Sprigs of fresh aromatic rosemary and lavender are a sweet way to add a bit of freshness to your decorations.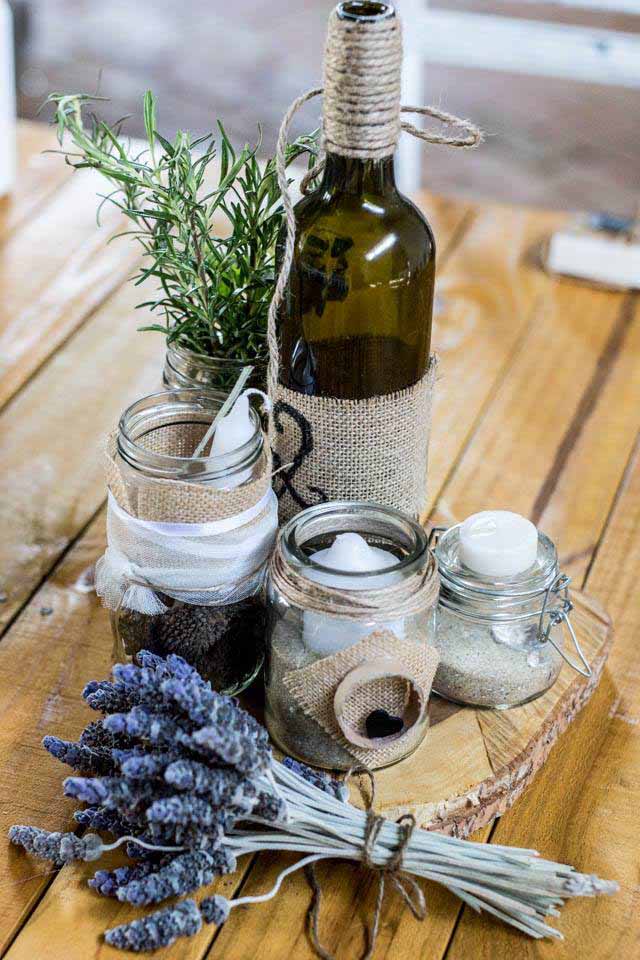 A lovely lantern
A lantern with a candle placed in the centre is a nice way to dress up your tables. You can accessorize this look with bunches of blooms or fauna, and a decorative table number.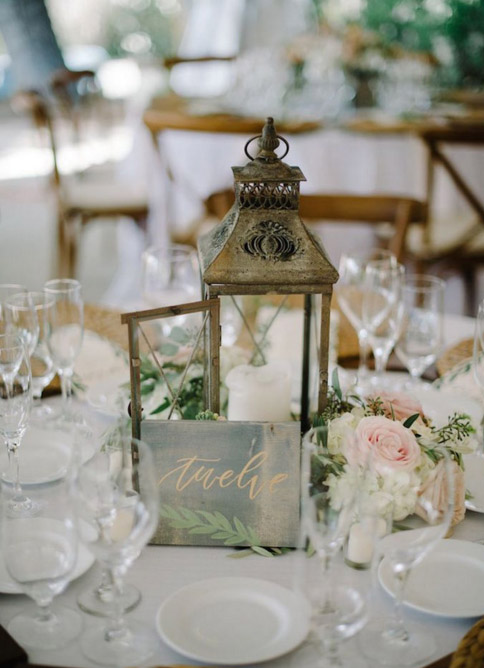 Painted jars and tins
This sweet, rustic look can be easily achieved with old tins or jars that have been glammed up with a lick of paint and a wrap of lace.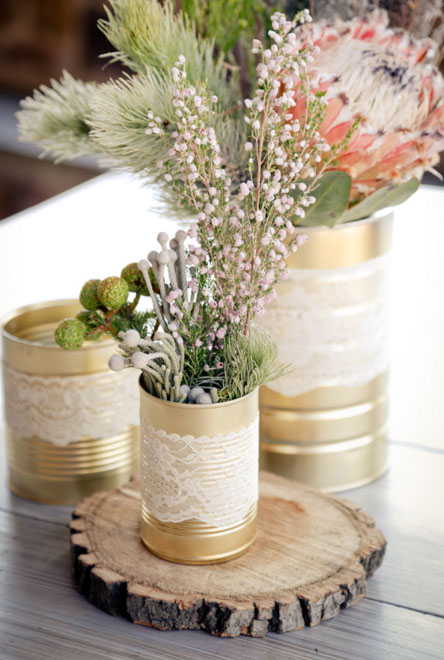 An elegant candelabra
Dress up an antique candelabra with emerald green ivy wrapped around and some timber stumps scattered next to it. This will give an elegant and formal look, but still mix in a rustic and outdoor vibe. The best thing is if you have the candelabra's already this can be relatively cheap!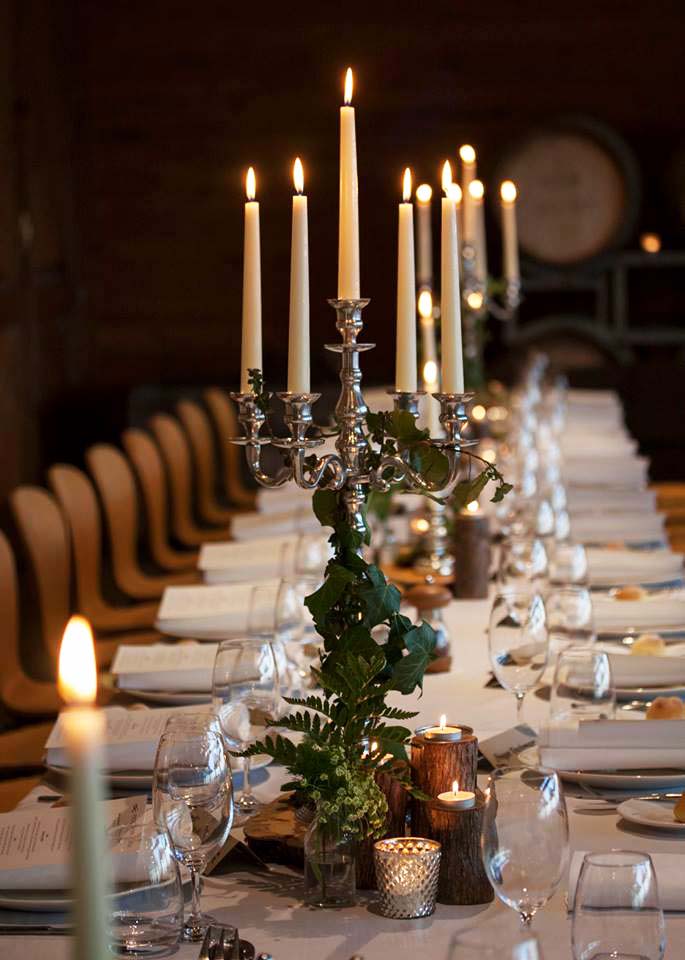 Birdcages filled with baby's breath
Birdcages – minus the birds – can compliment a variety of themes by adding hints of vintage. Fill them with flowers like the baby's breath pictured below, or use them for storing guests' bombonieres.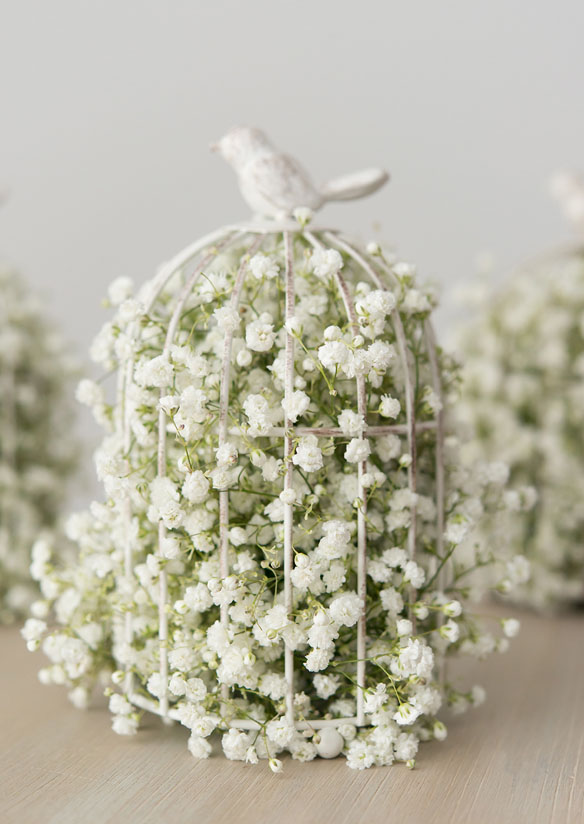 Succulent central
Keep in theme with your green wedding and use a collection of cute pots or recycled mason jars to present homegrown succulents centrepiece that won't break the budget.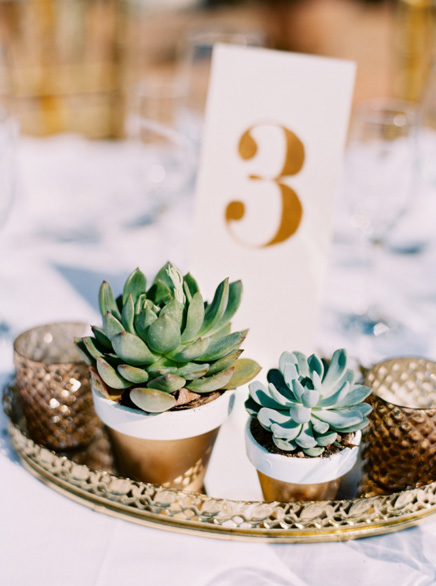 [ew-supplier-carousel]