On the hunt for gorgeous, unique wedding centrepieces that won't make your bank account sigh? If so, you're in luck! We've curated a list of our top 17 favourite budget-friendly decor ideas you'll love.
While flowers are a traditional and consistently popular choice for table centrepieces, many couples are becoming more adventurous and creative with their choice of centrepiece decor. There are endless affordable options that are just as classy, whimsical, and glamorous as what we see in the movies!
For more ways to save money on your wedding, check out this article filled with handy budget hacks. And if you've got some money-saving tips to share, send us a DM over on the Easy Weddings Instagram — we love sharing your suggestions with our wonderful wedding community!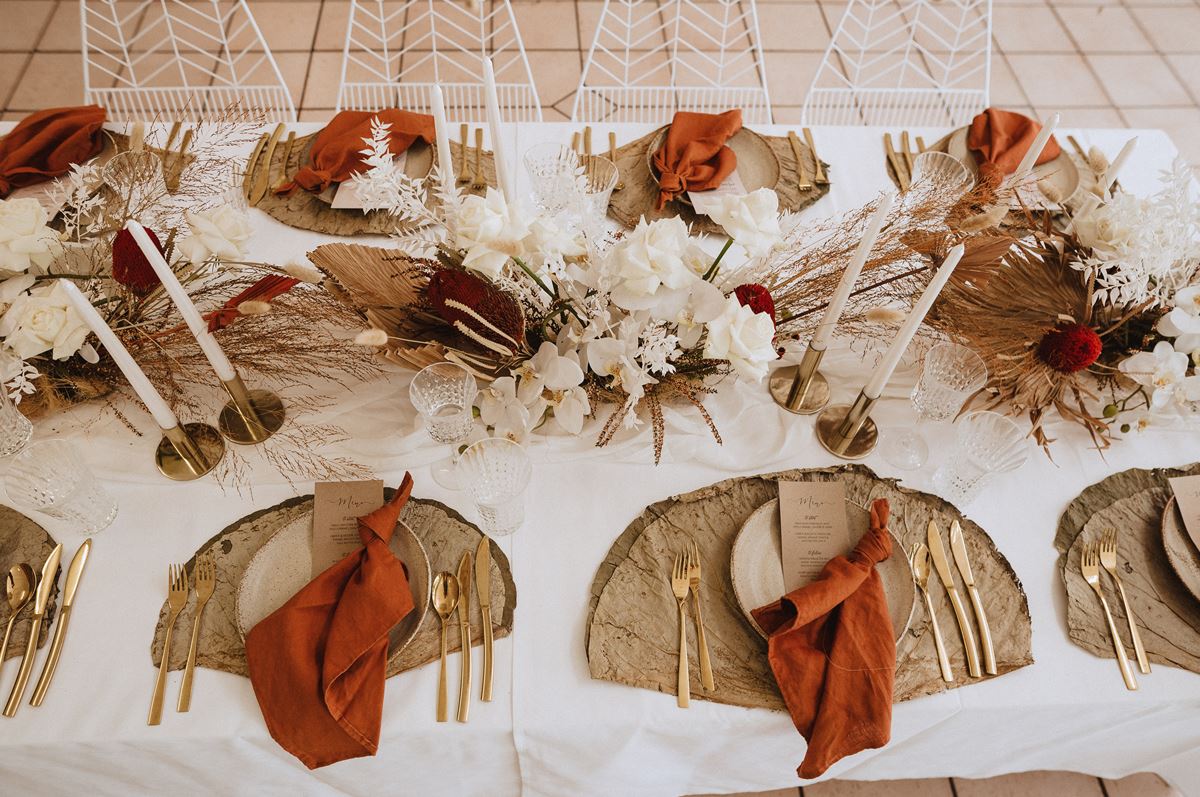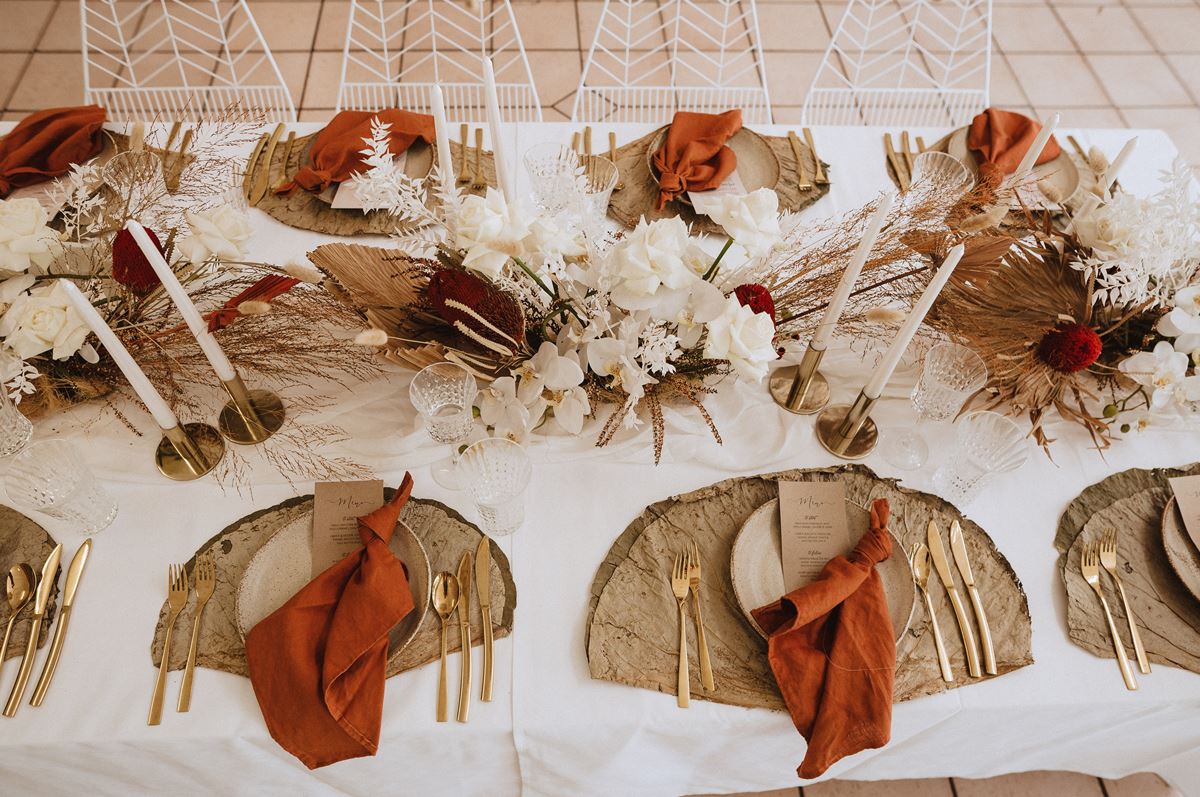 Browse Wedding Stylists
---
Here are 17 unique wedding centrepiece ideas that are both budget-friendly and stylish:
Terrariums
Add some colour and life to your wedding tables with gorgeous terrariums. Cacti, succulents, twisted sticks, stones, candles; you can put practically anything in a terrarium, and it will look enchanting! The best part is you can truly customise it to reflect your personal style and wedding theme. Whether minimalist or bursting with colour and texture — the choice is yours. There are endless terrarium shapes and sizes to explore — and many budget-friendly options available. You may even be able to find everything you need in your own home!
Lush greenery & foliage
For a stunning minimalist look that's kinder to your wedding budget, opt for lots of lush greenery in your bouquets, table centrepieces and other floral arrangements. Leaves and foliage are inexpensive and will add lots of size and texture to your arrangements without having to break the bank on fresh flowers.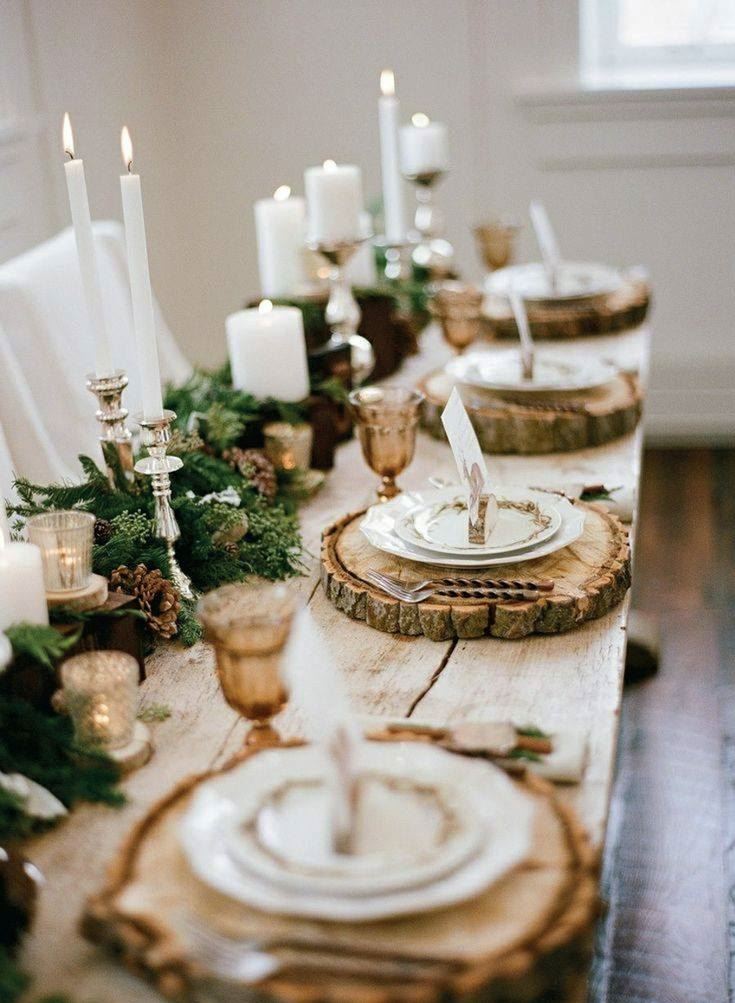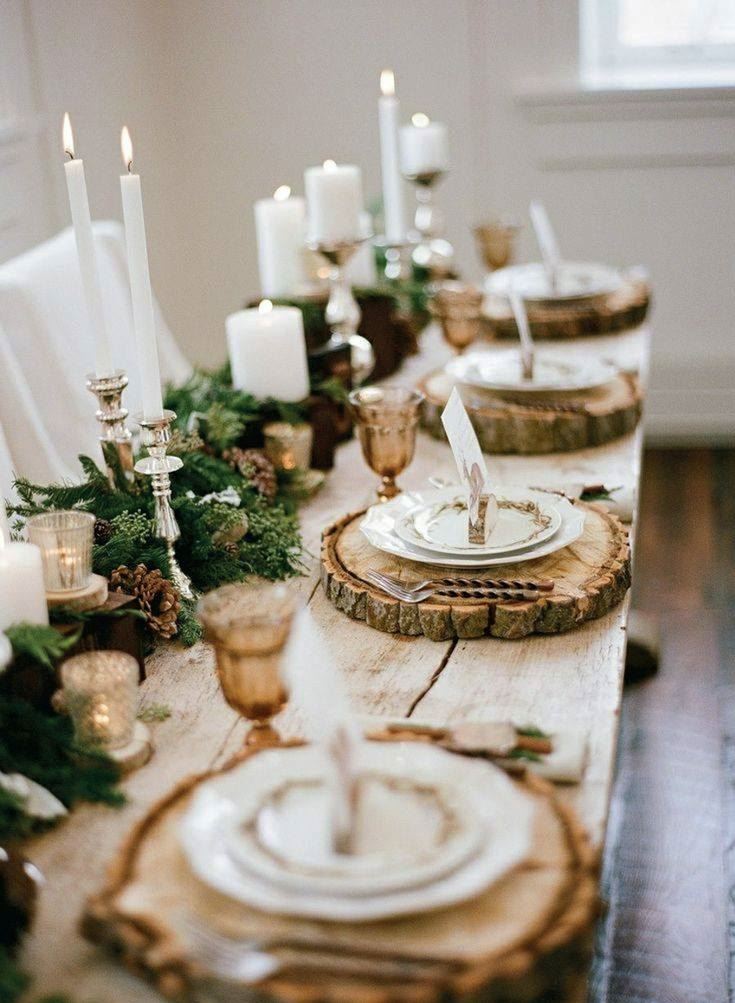 Charming lanterns
You can find lanterns at second-hand shops, antique stores, and sometimes on the shelf in your house! Whether petite or larger, lanterns are a great way to add some vintage charm and timelessness to your wedding table.
Vintage books
My fellow bookworms — this one is for you! If you have books cascading down your walls at home or love getting lost in second-hand book shops, today's your lucky day. There are some stunning book covers in existence, especially intricately-designed antique novels. Let the beauty of your book collection speak for itself, whether in artistically-composed stacks or sporadically placed down the centre of the table. You can pair them with some affordable flowers, candles, or fairy lights for that extra WOW factor.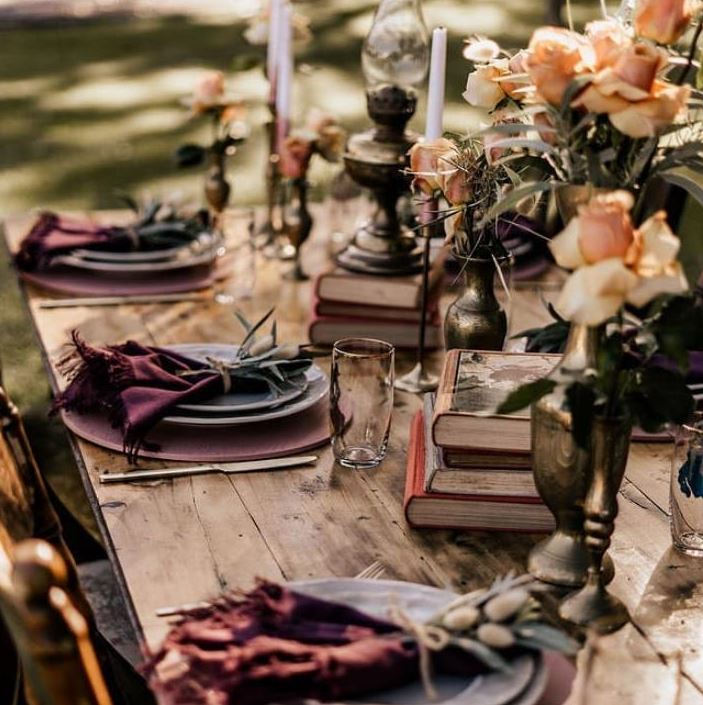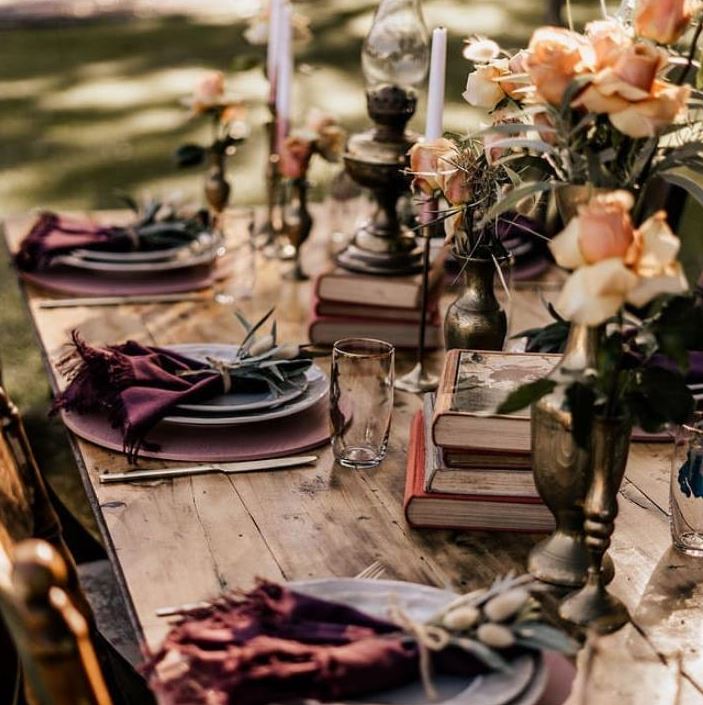 Colourful glassware
Glass or plastic, there are several affordable glassware options that will look beautiful on your reception tables. You may already own a collection of stunning pastel-coloured glasses, or maybe you need a quick trip to your local two-dollar shop or second-hand store. Regardless of whether they are top-quality, if you want to add some retro colour to your table, you can do so with budget-friendly cups and glasses. Sprinkle some floral, add some water gel beads, or let your guests use these funky items for their wedding beverages!


Birdcages
Birdcages – minus the birds – can complement a variety of wedding themes. Fill them with baby's breath florals, use them to store guests' bomboniere, or add some fairy lights. You can find decorative birdcages in various shapes and sizes for an affordable price.
Fruit
Perfect for a colourful Spring wedding, many couples are choosing to incorporate fruit into their wedding styling. Whether dried pears, dried citrus fruits, bowls of fresh berries, or artistically-cut slices!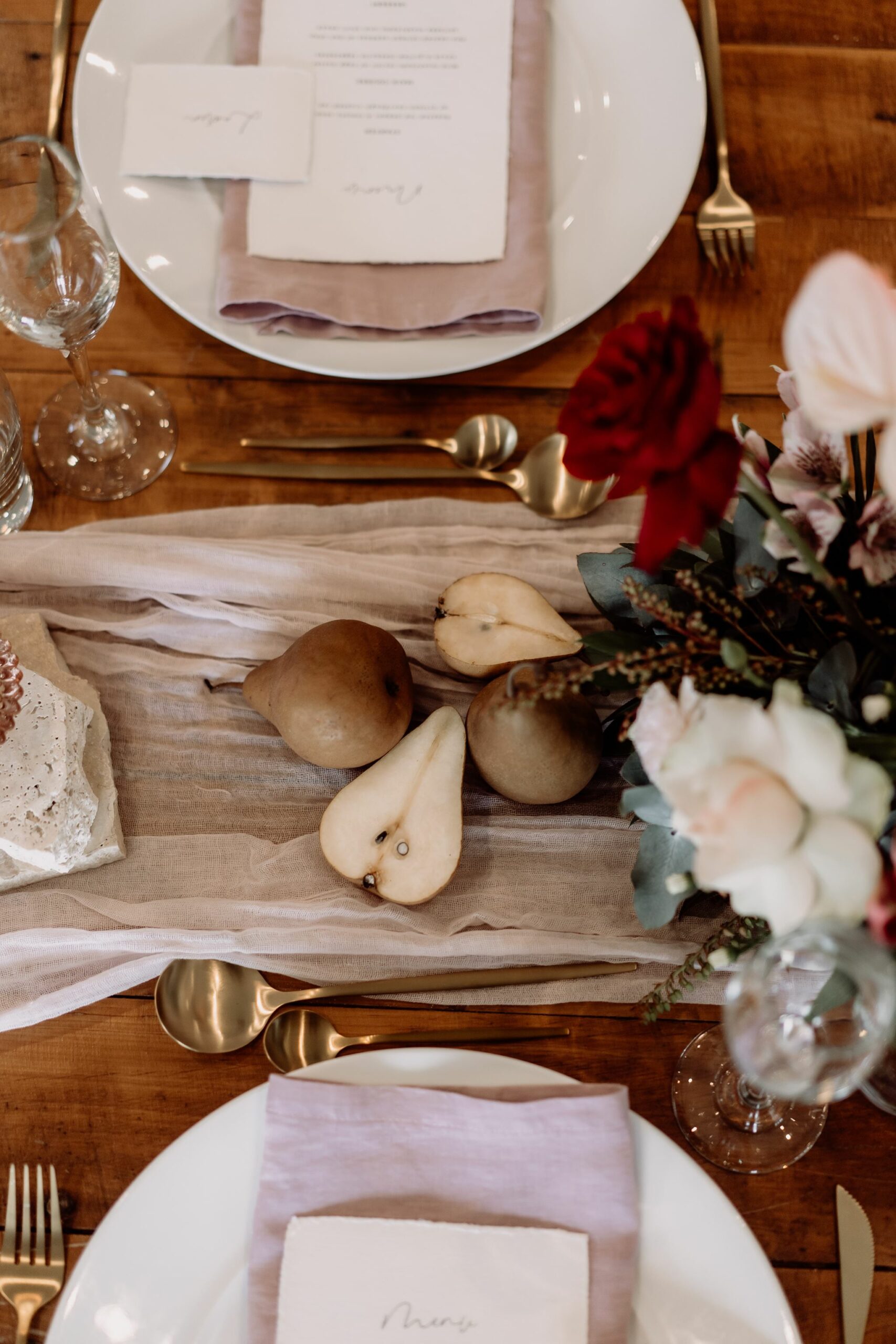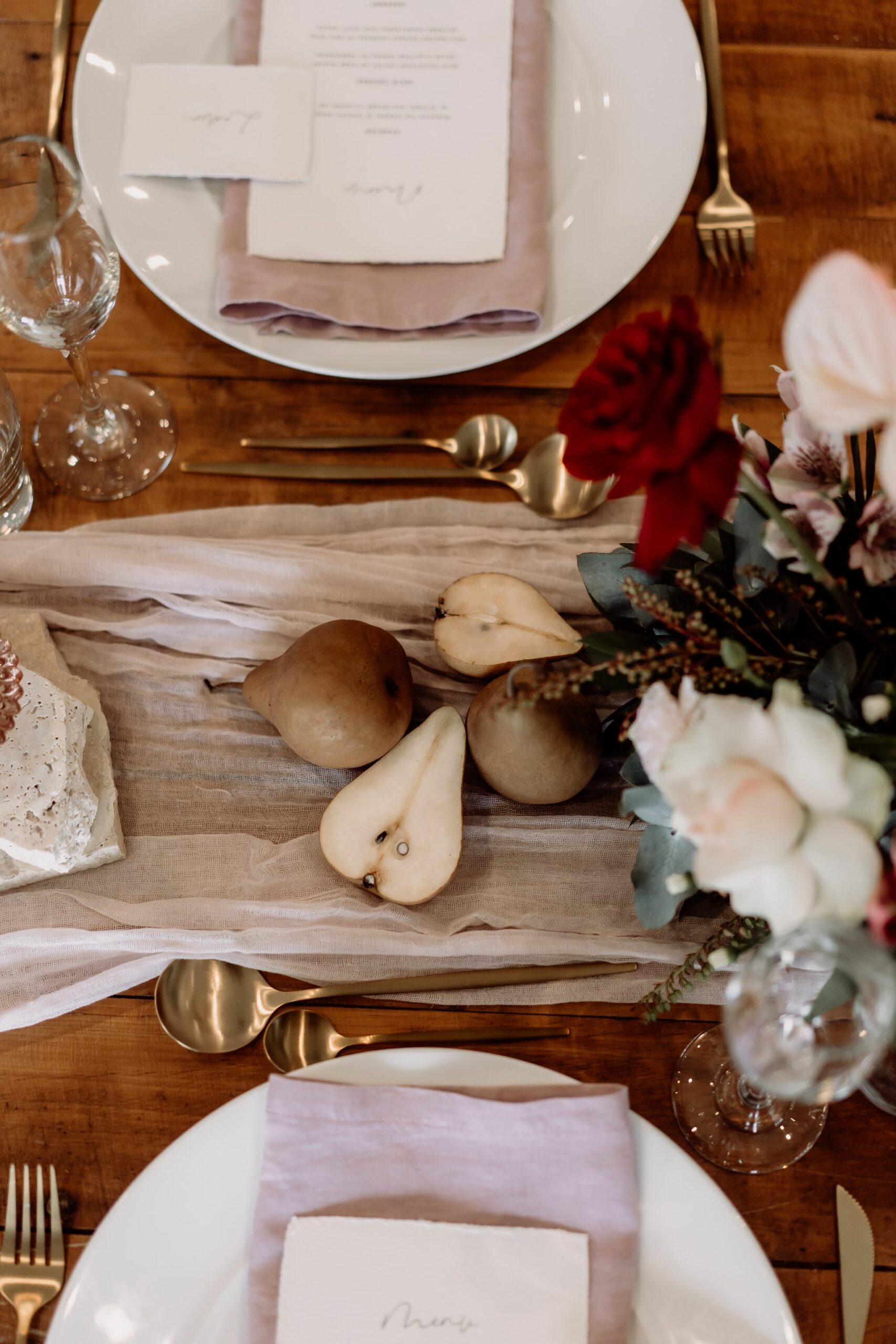 Branches
Want to bring the great outdoors inside? If so, you may find some fallen branches and include them in your decor. Whether hanging above your head or placed creatively in the centre of the table, you can't go wrong if you're planning a minimalistic, rustic affair. Add some eucalyptus leaves for that iconic, fresh Australian scent and soak up the natural, earthy atmosphere.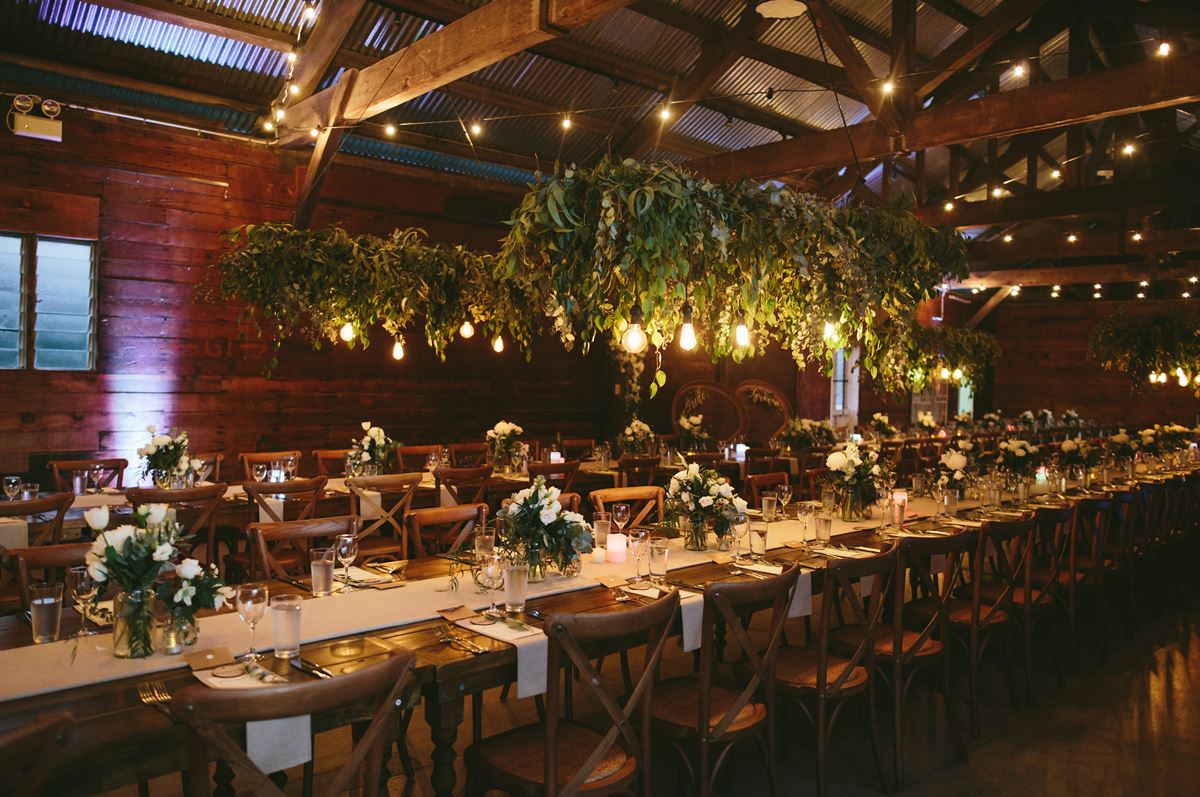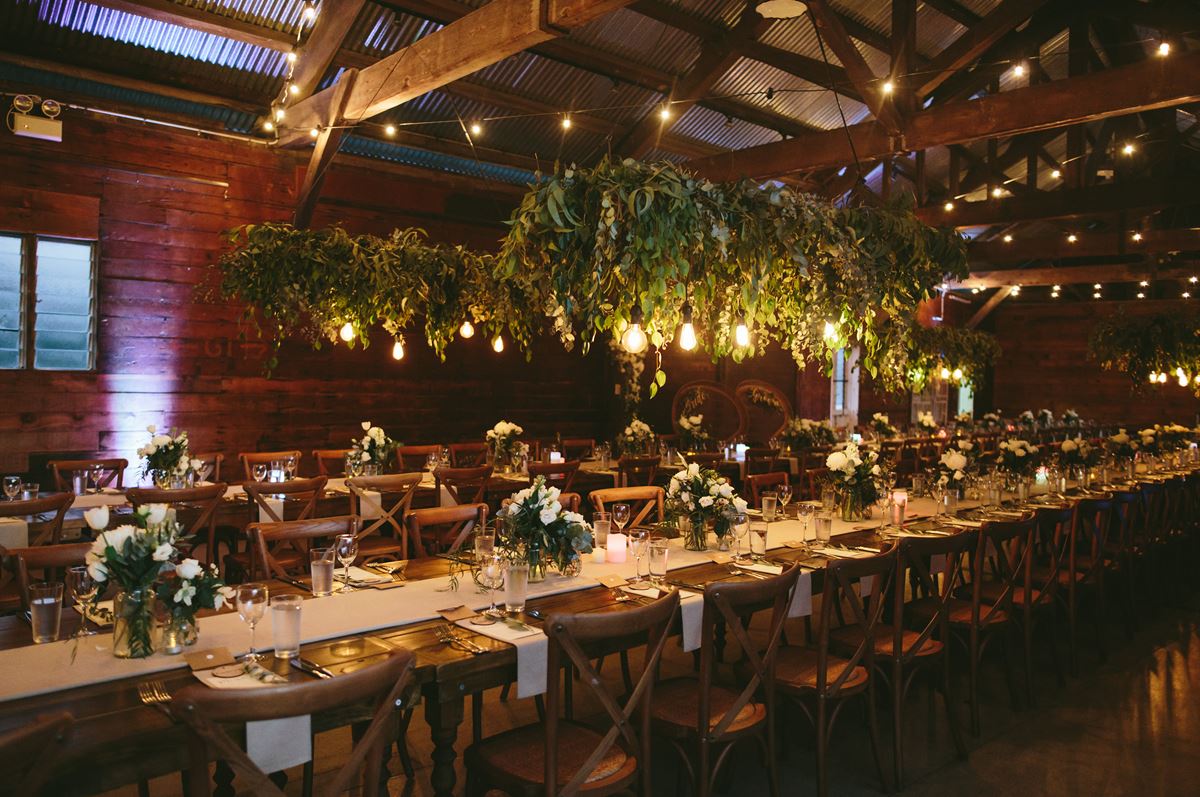 Mugs and teacups
If you're anything like me, you may have an extremely large collection of quirky and elegant mugs pouring out of your kitchen. If this is the case, you may choose to incorporate them into your decor, whether mismatched or on theme.
Travertine table numbers
For a stunning textural element that won't break the budget, why not incorporate natural stone pieces into your wedding tablescapes? DIY your stone table numbers by purchasing a few slabs of travertine from your local hardware store, or hire pre-made stone decor elements from a wedding styling business like Cloth and Confetti Melbourne or Vintage Peacock Hunter Valley. Whether you're a natural with a paintbrush or require a little assistance, travertine table numbers are an earthy, inexpensive way to decorate your wedding tables.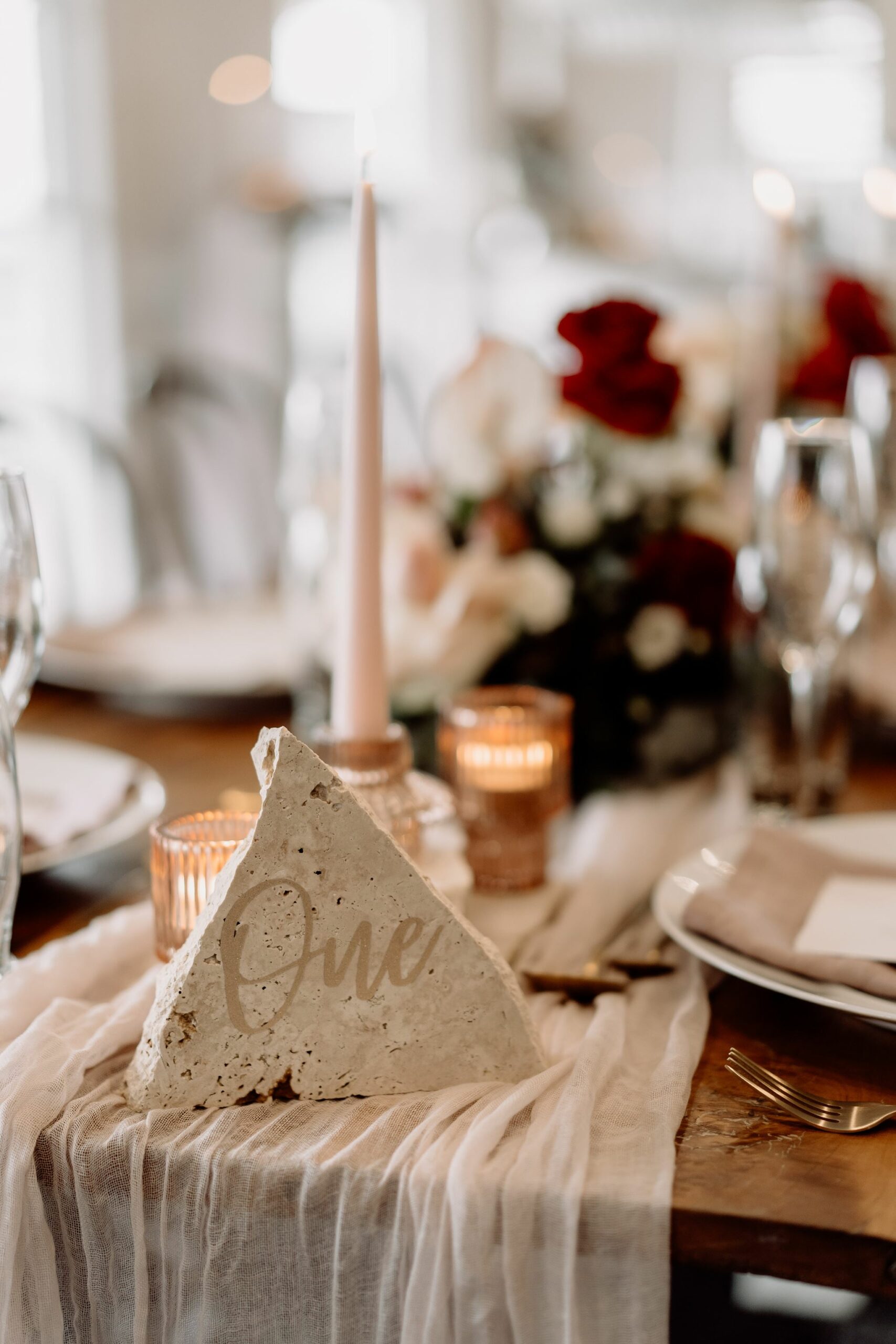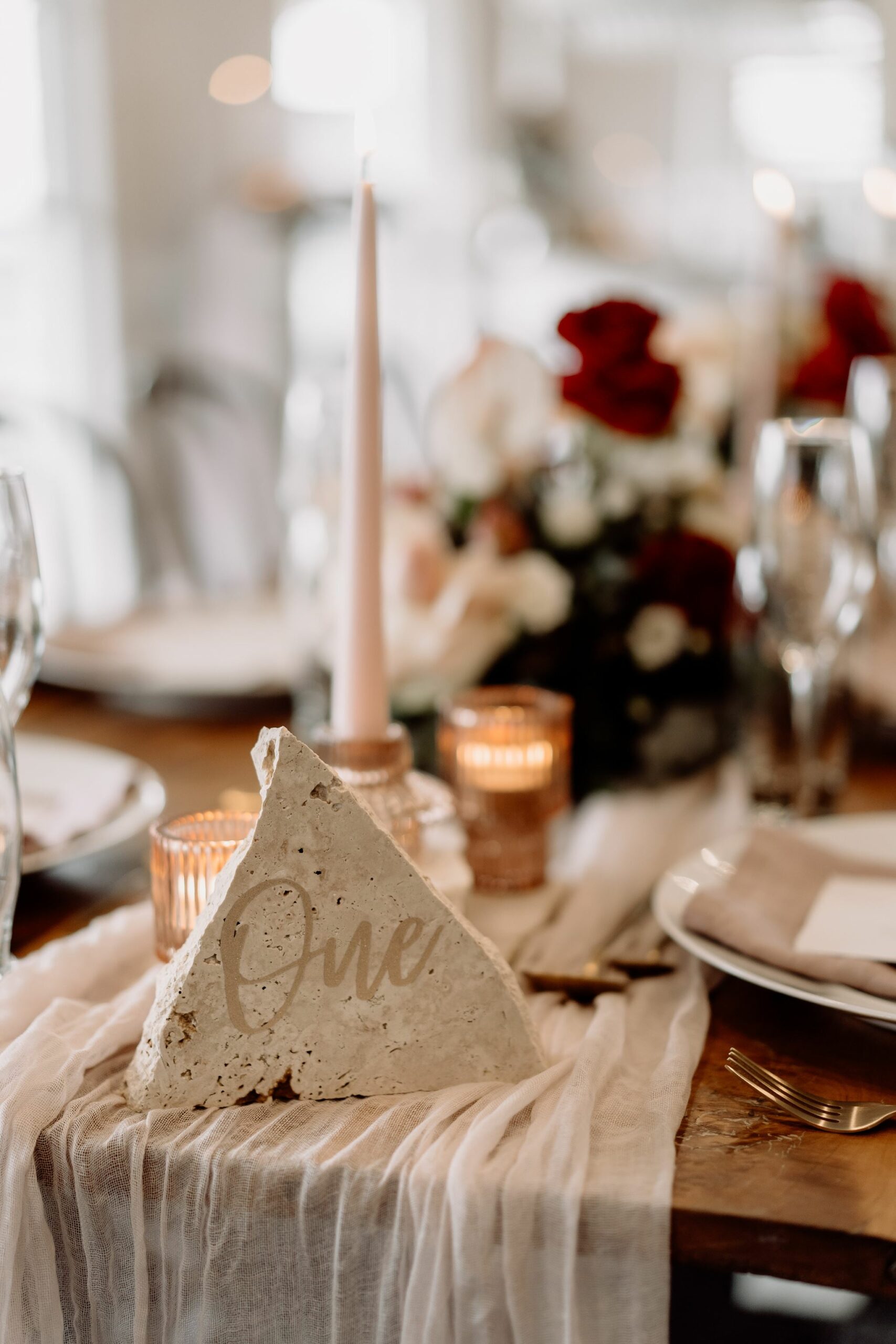 Dried florals
Like frosting on a cake, adding a few dried florals to your table can be the perfect final touch you didn't know you wanted! Less is often more — especially with stunning everlasting blooms. Using natural, dried elements are ideal for a rustic, country-style wedding or even something a little more glamorous. Add some candles and ambient lighting, and you're good to go!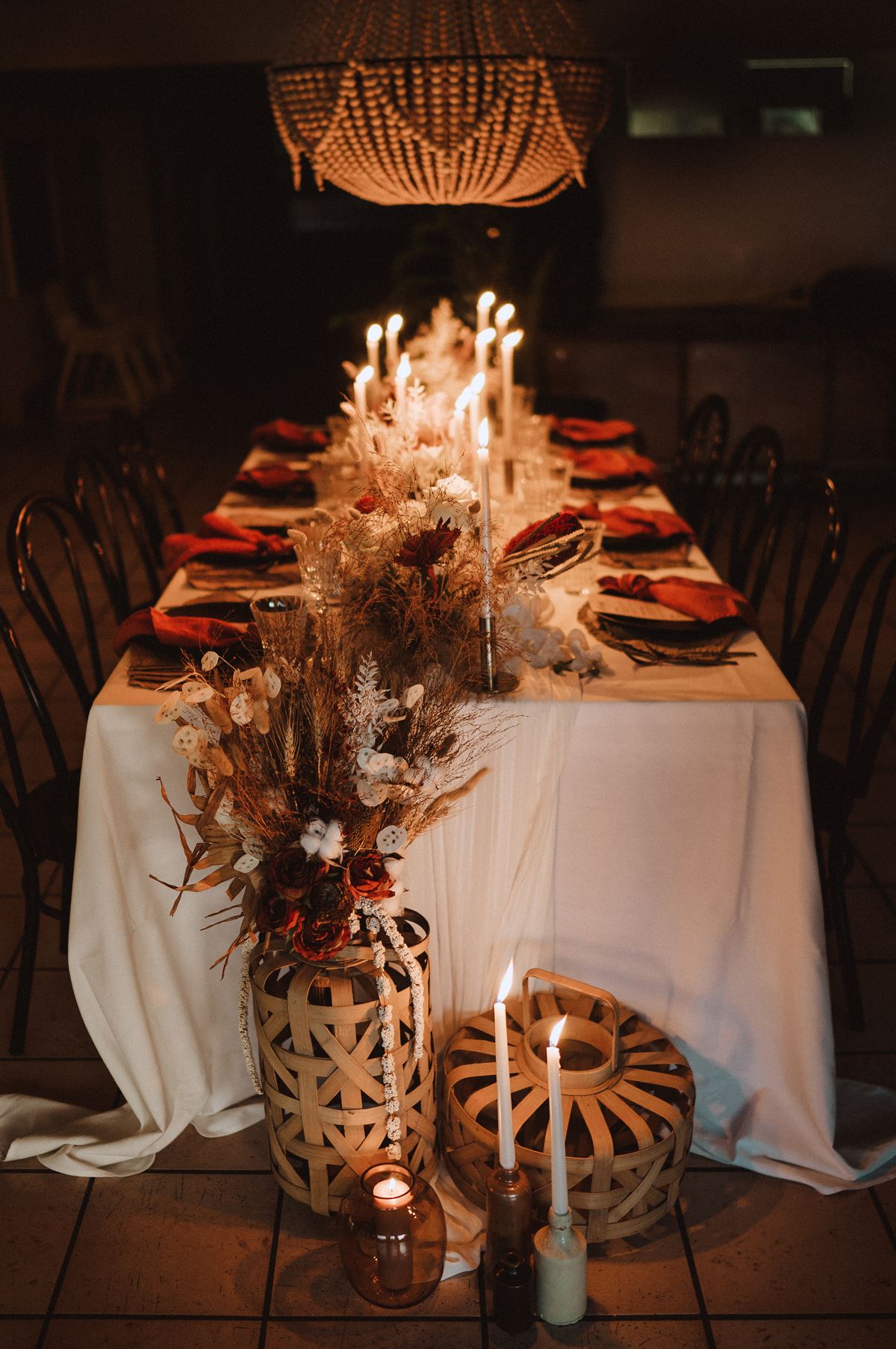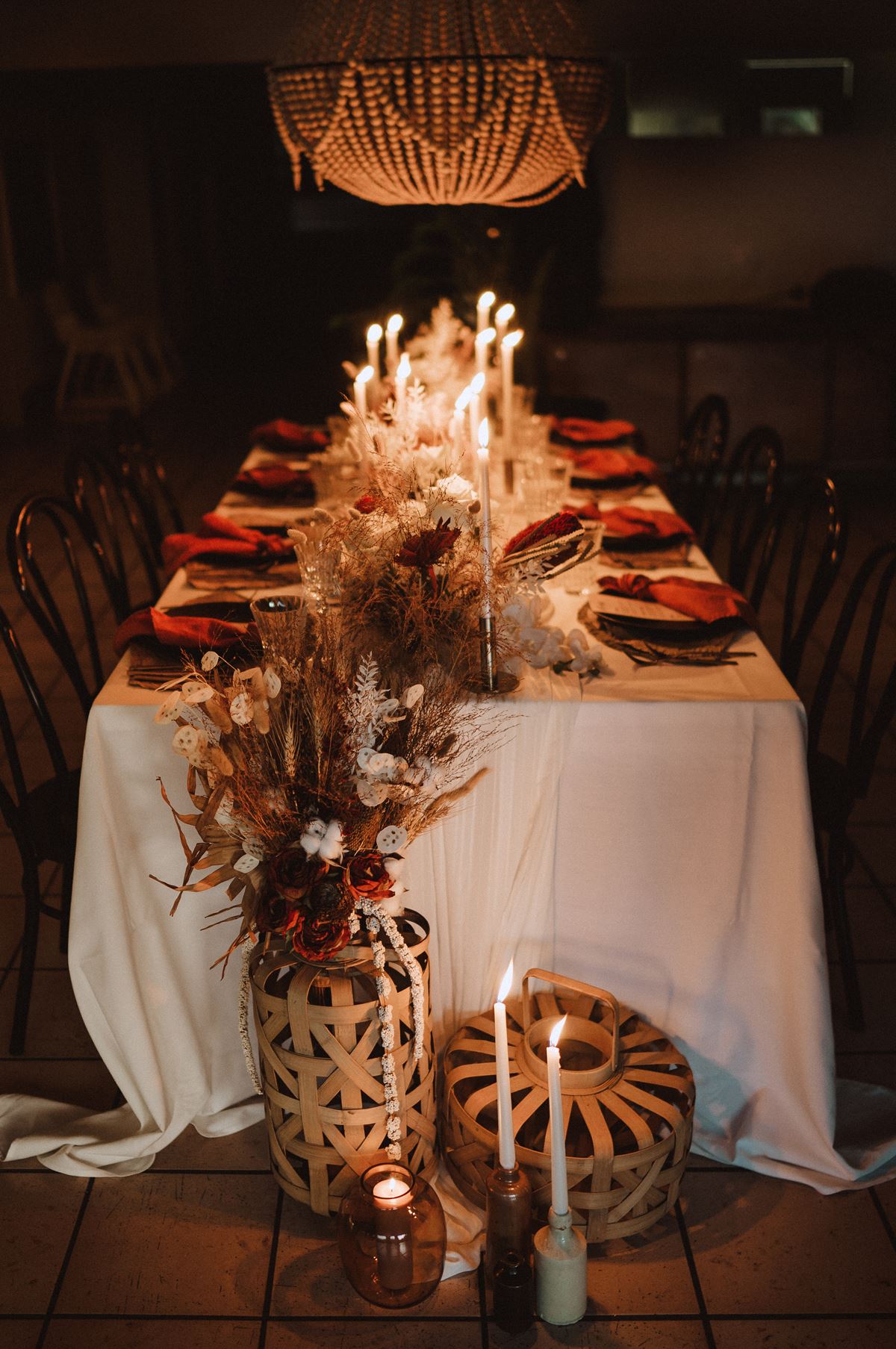 Wildflowers
Head out to your garden and pick some of your favourite wildflowers for a beautiful, budget-friendly centrepiece look. Place dainty flowers in antique tea cups, recycled jars, or even little wooden boxes for a charming aesthetic.
Fabric runners
Take a trip to Spotlight or grab that piece of fabric you've wanted to turn into a dress for years. There are endless affordable fabric options that will add a perfect touch of class to your reception tables. Whether a sheer neutral material like a cheesecloth or something popping with colour, a table runner will make your tablescape look effortlessly cohesive. You can even pair it with vine garlands if you're after some natural greenery.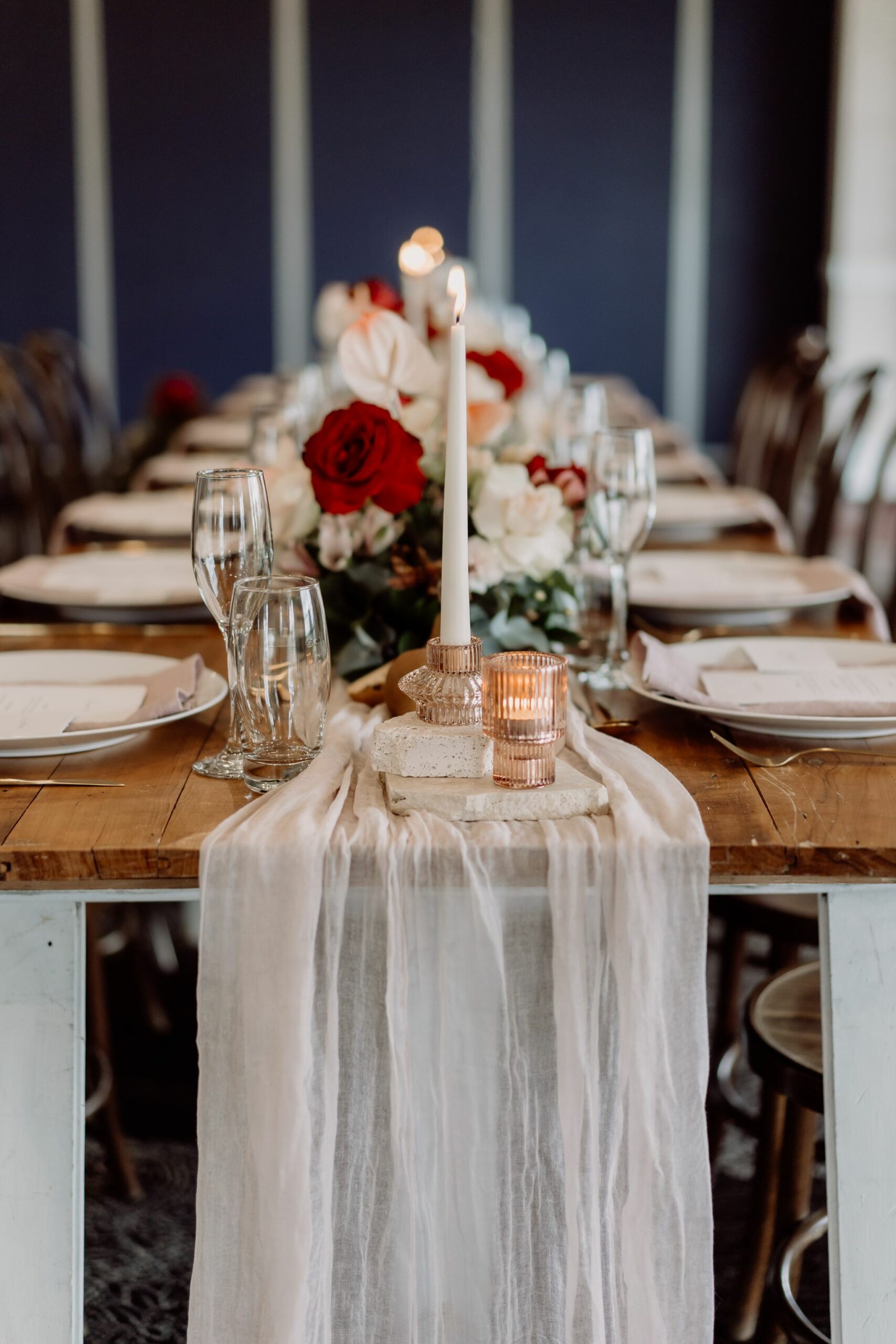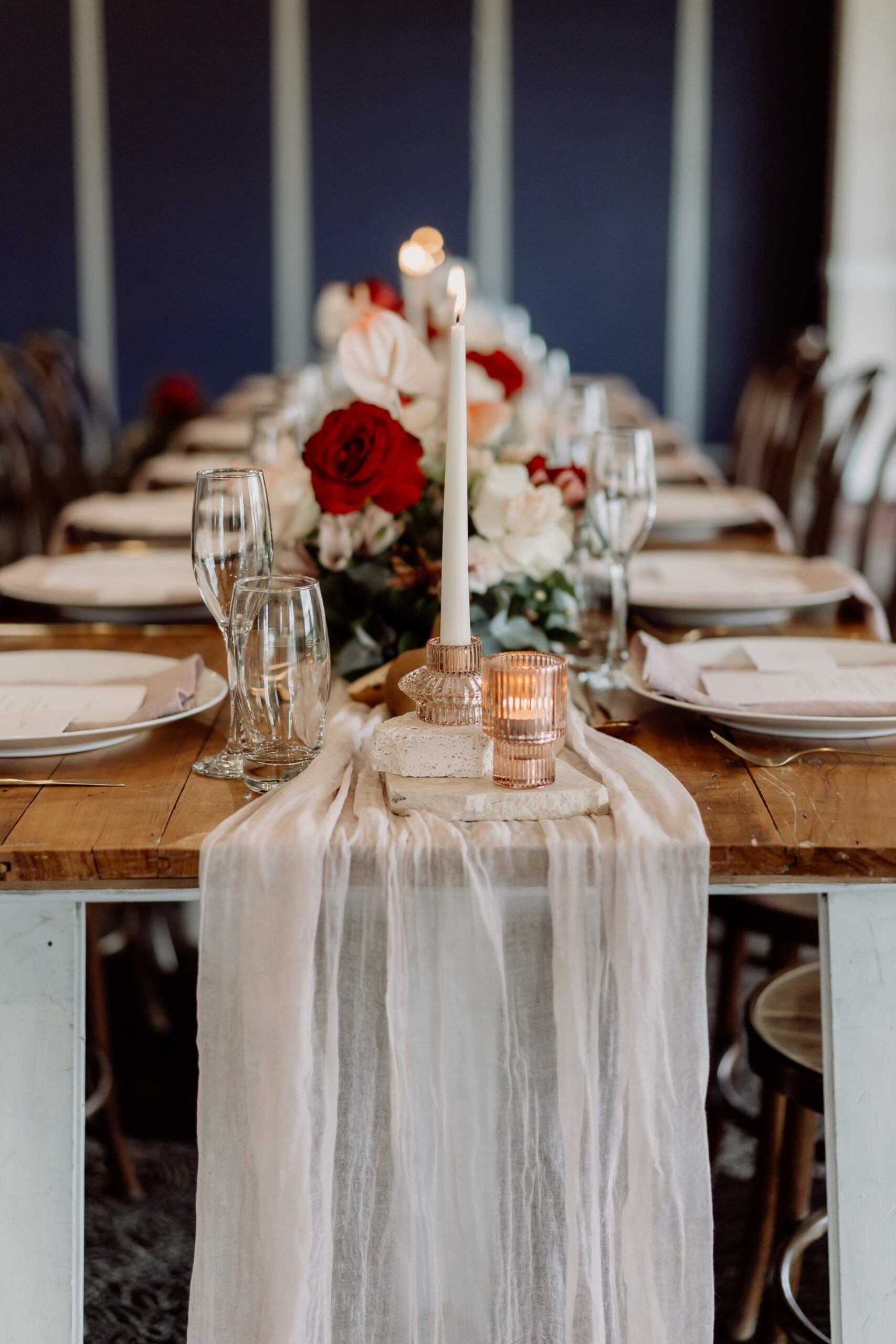 Tasty treats
If you're investing in some delicious sweet or savoury treats, why not use them as your table centrepieces? From doughnuts and cupcakes to vibrant grazing boards, there are plenty of creative ways to double your catering as wedding decor.
Floating candles
For those looking for a slightly classier, luxurious look, floating candle displays are a great option. While potentially more expensive than other types of decor, depending on where you source your glass or plastic cylinders, these beauties can create an elegant, magical look at your wedding reception, especially as night falls.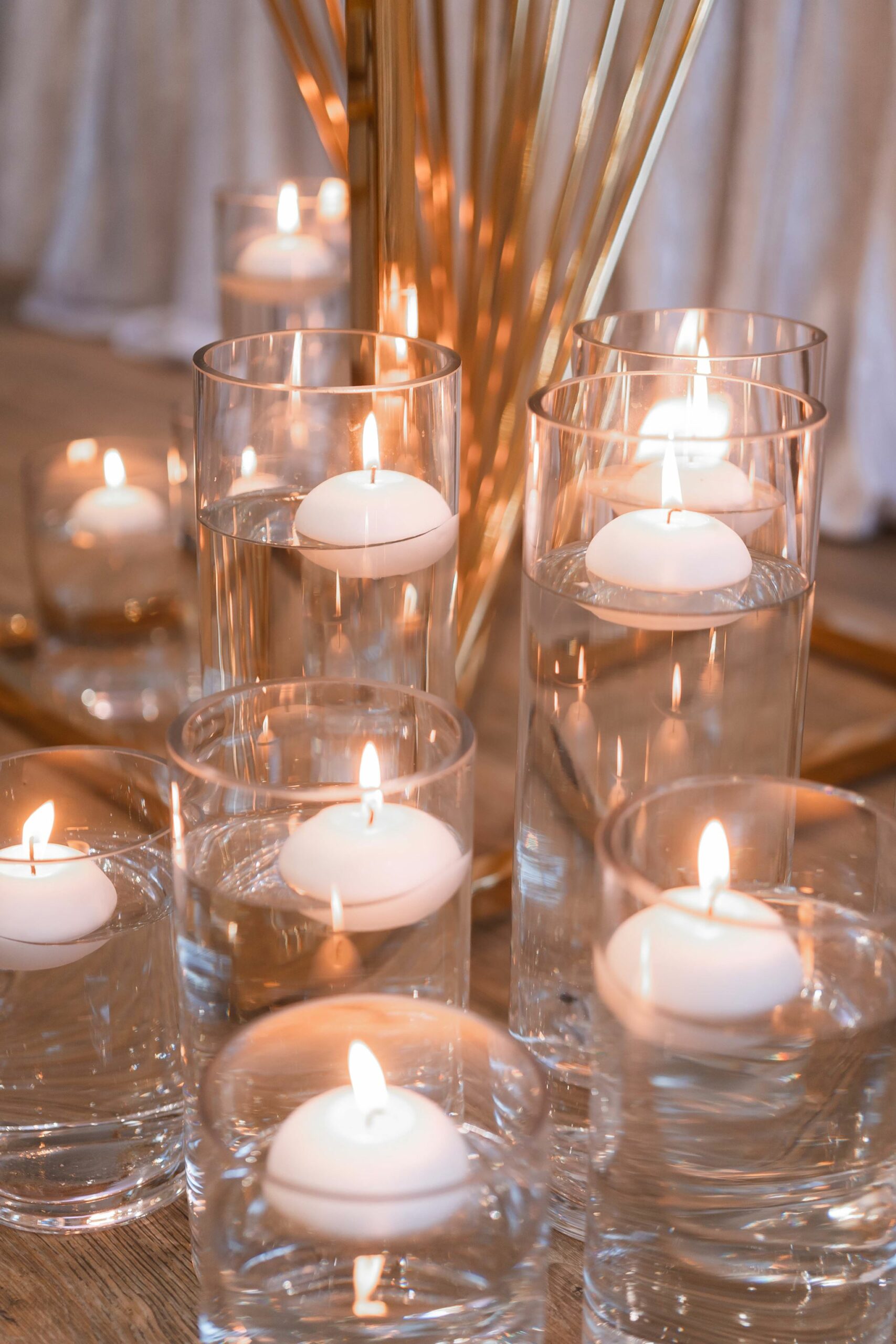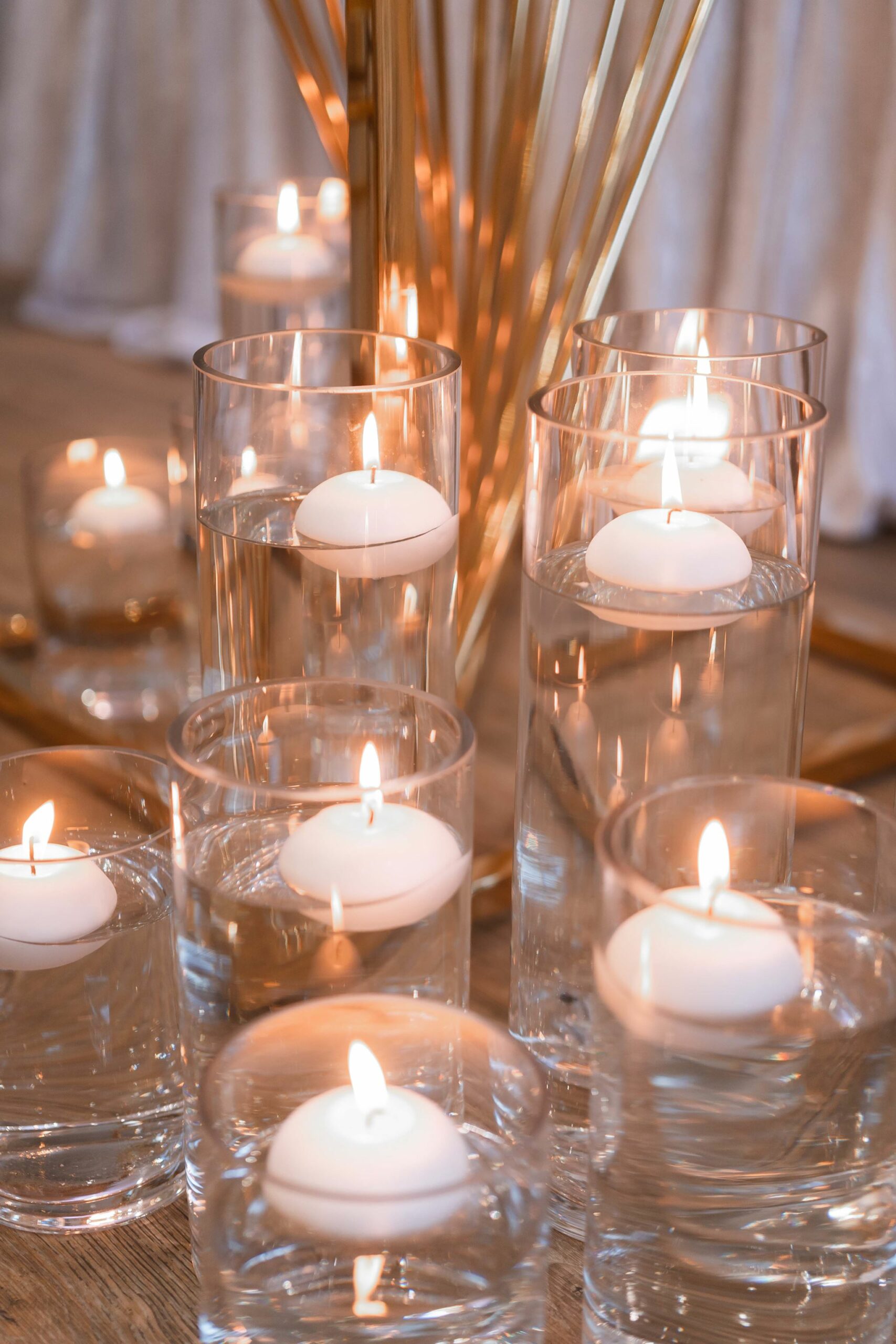 Adorable succulents
Who doesn't love a vibrant green succulent to make your space feel a little more homely? If you're focussed on a green wedding, you may use a collection of cute pots or recycled mason jars to present homegrown succulent centrepieces that won't break your budget. Whether your home is overflowing with succulents or you need a quick trip to Bunnings — there are many ways to doll these babies up for your wedding day.
Pumpkins
Planning a vibrant Autumn wedding? If so, you're in luck! Often associated with a cosy Halloween evening in New York, you can embrace those spooky yet adorable vibes and incorporate pumpkins — whether real, artificial, or decorative — into your table decor.
---
If you need a hand creating stunning centrepieces for your wedding reception, our directory is filled with talented wedding stylists and decorations suppliers.
Browse Wedding Stylists
---