Never in a million years did I think that here I would be, loving on dried flowers so much. But I, like the rest of the world it seems, have become smitten with the trend of preserved wedding flowers. The dried (and sometimes dyed) flowers, leaves and pods are a new home decor and wedding obsession that doesn't seem to be going anywhere anytime soon! And I'm not even mad.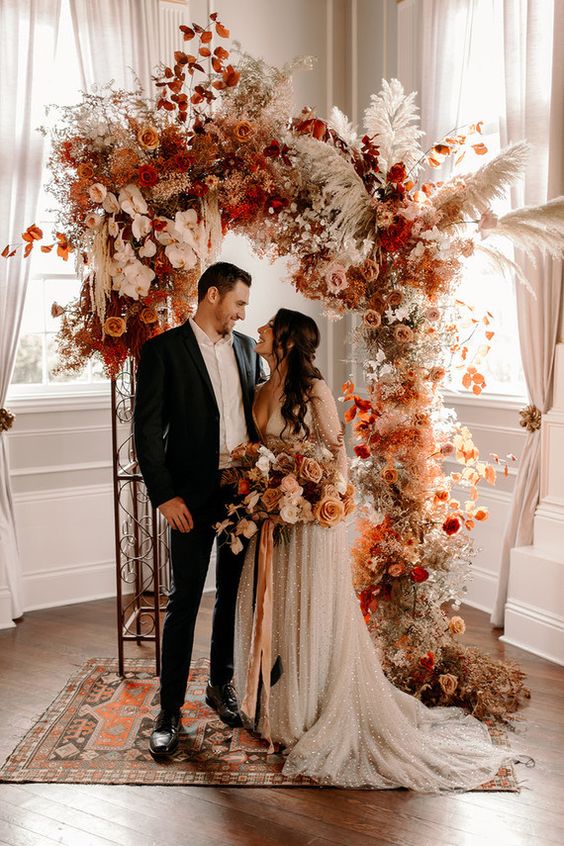 Here's what Shann Cook, owner of wedding styling and planning business Events By Shann thinks of the trend of using preserved wedding flowers:
"Super on-trend, especially with boho themed weddings.
They are everlasting, so no need to worry about options to preserve your bouquet after the wedding."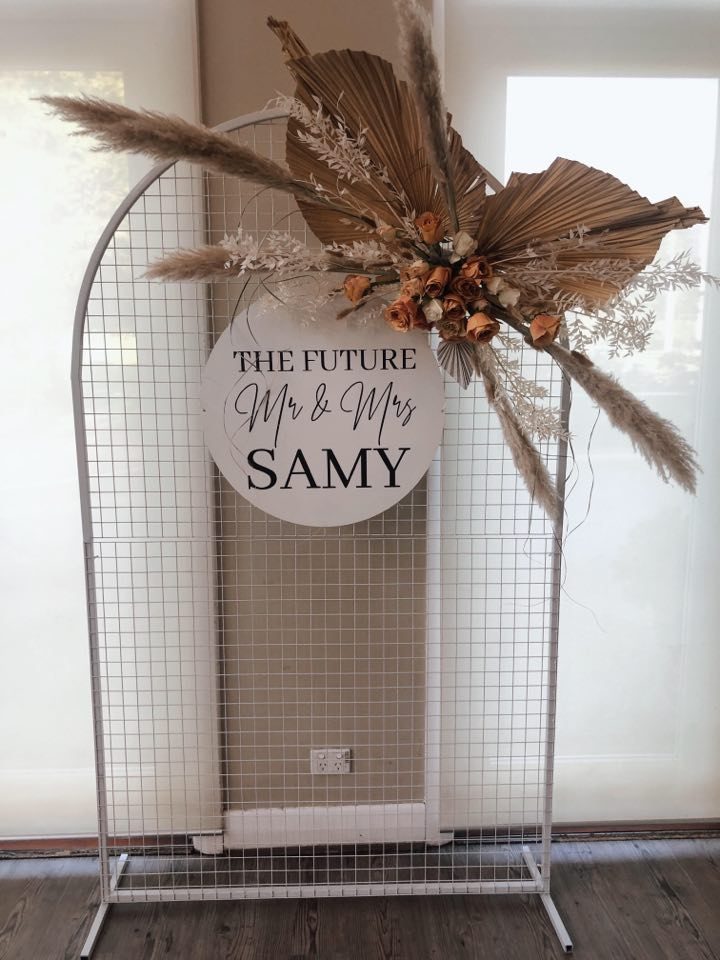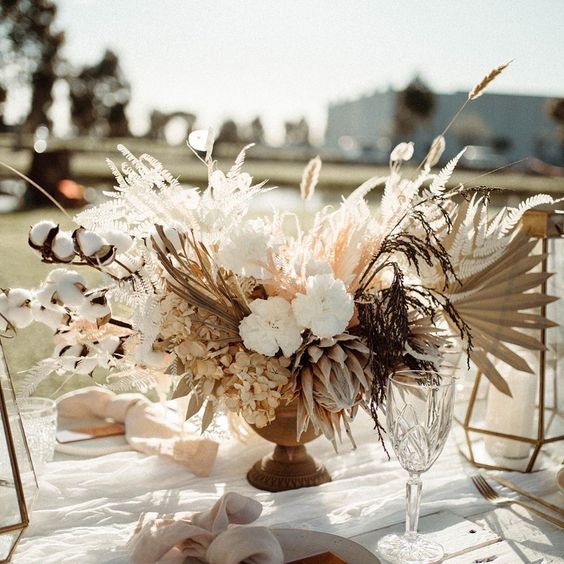 "For brides looking at cutting costs and making their own bouquets, dried arrangements can be made weeks prior so no last-minute rush you get with fresh flowers and same goes from a florist/supplier point of view. The biggest challenge I have with floristry is I love to be organised, but you only have a small window to prepare with fresh flowers. And lastly, they're just so damn beautiful! Preserved & fresh flowers (specifically roses) are a vibe!"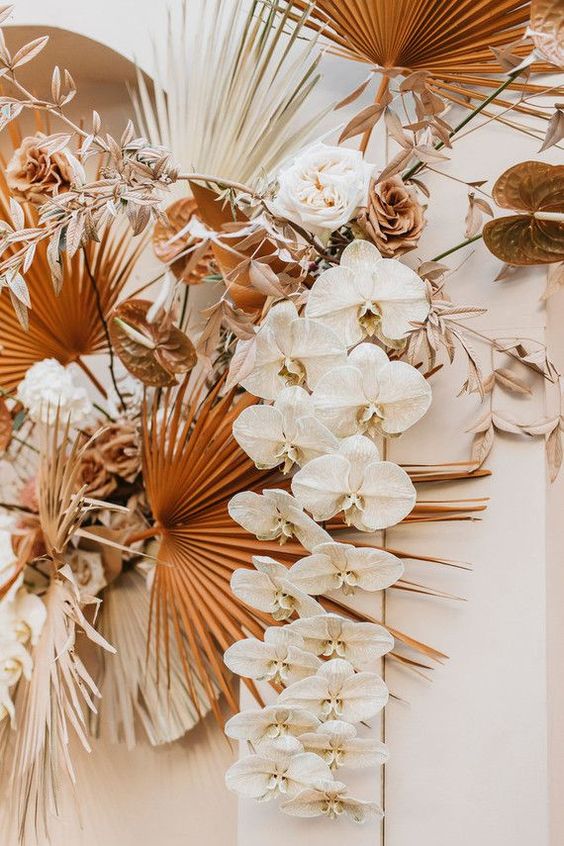 Here's what the couples think of the trend of using preserved wedding flowers:
" They look gorgeous but I still love a gorgeous fresh flower! Depends on your theme" -Liz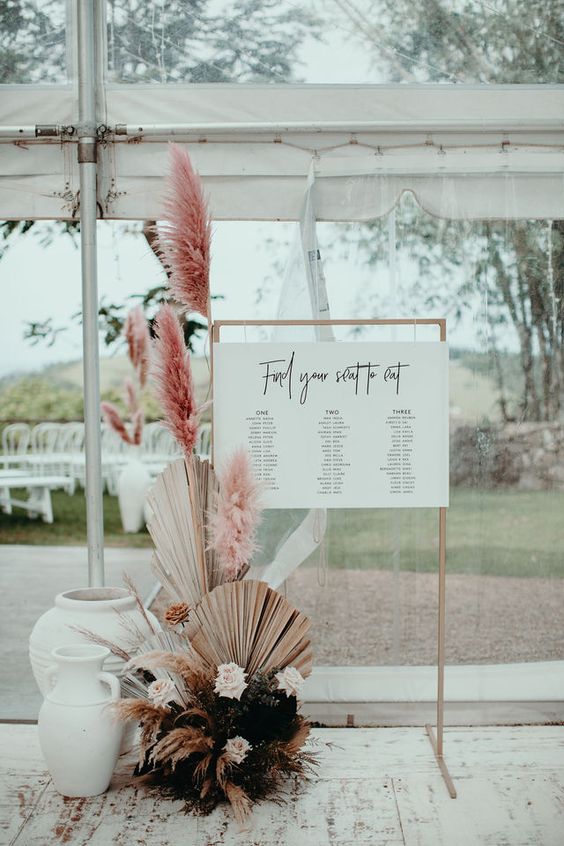 "I did a mix of dry and fresh" – Real bride Rebecca said.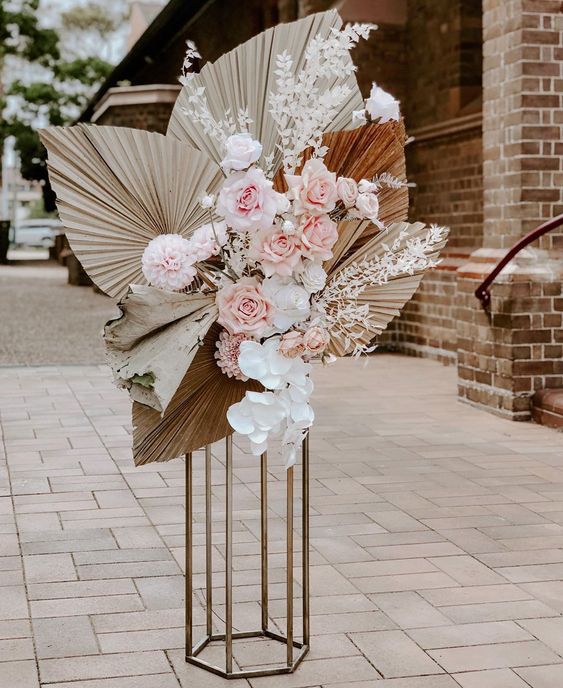 Amber, who is currently planning her wedding said: " I love it… Im using succulents on tables but hoping to have dried flowers for my bridesmaids"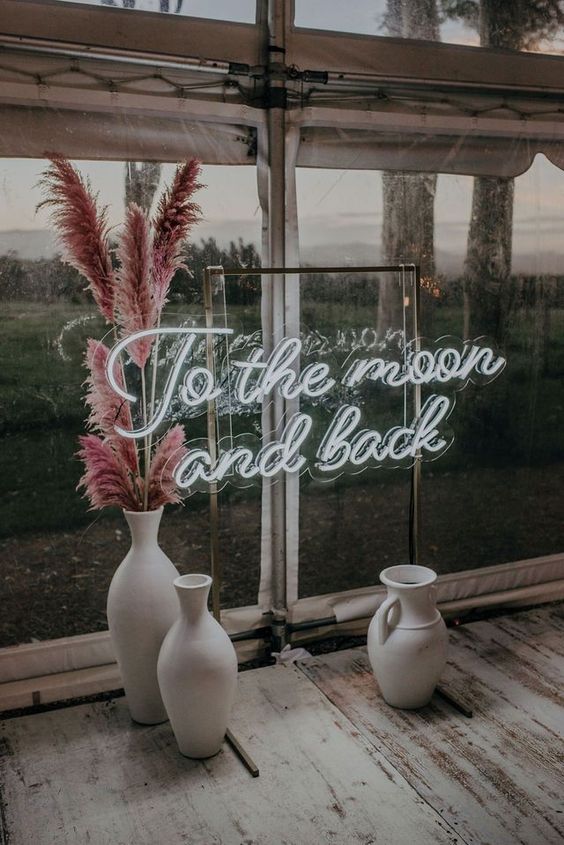 Particularly popular additions to dried and preserved floral installations include palm leaves and pampas grass for a stunning statement piece in roof installations, to frame signage and on centrepieces.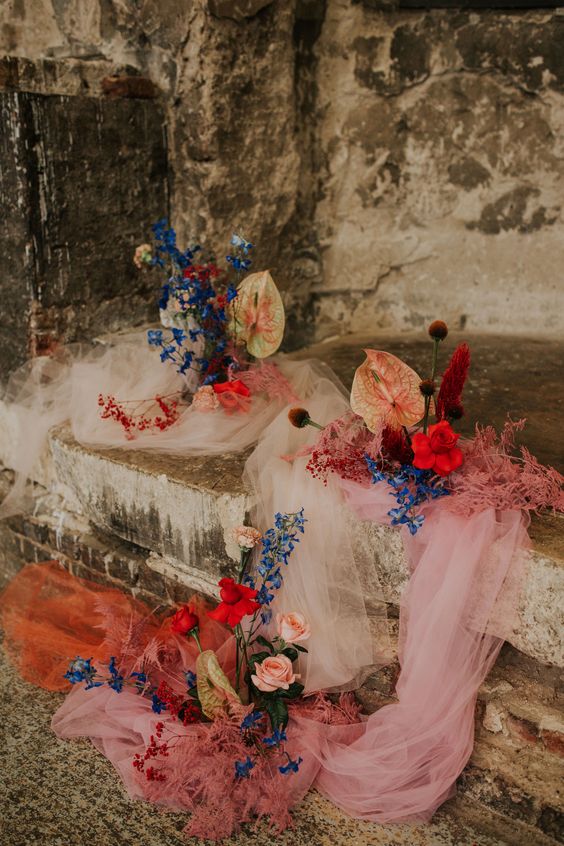 One of the wonderful elements of floral installation is the endless ability of the talented creatives that bring couples visions to life, through various creative means such as dyes, paints and creative use of the medium.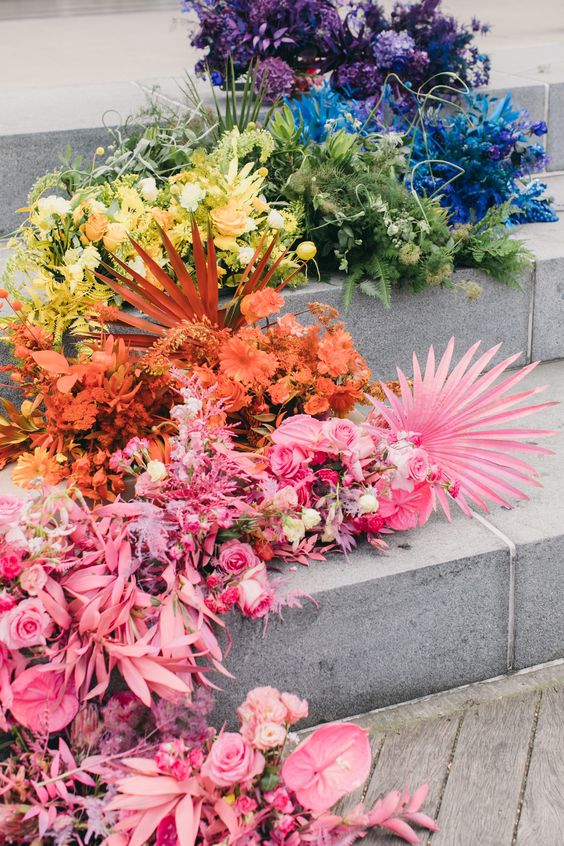 Amongst centrepieces and bouquets, popular additions include bunny tails, gypsophila, ruscus, billy buttons, banksias, proteas, eucalyptus, hydrangea, amaranthus, and any types of grasses and pods, which preserve particularly well.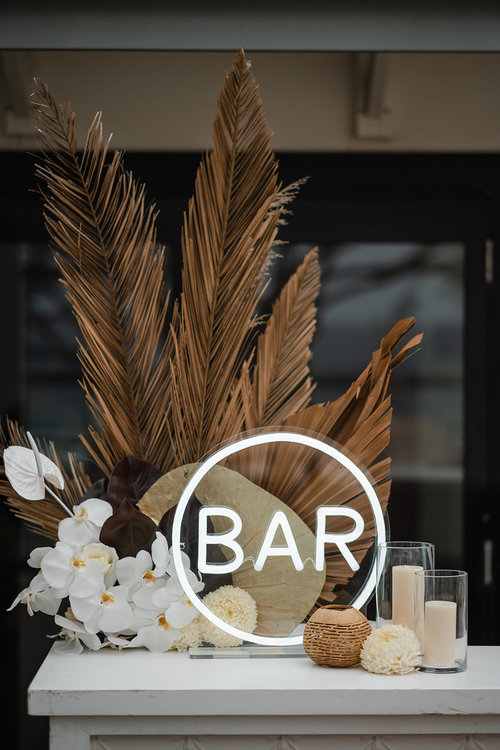 Phalaenopsis orchids along with roses are incredibly popular fresh flower options to add to the dried and preserved florals, adding an element of luxury and softness, and potentially colour to the muted tones of the dried counterparts.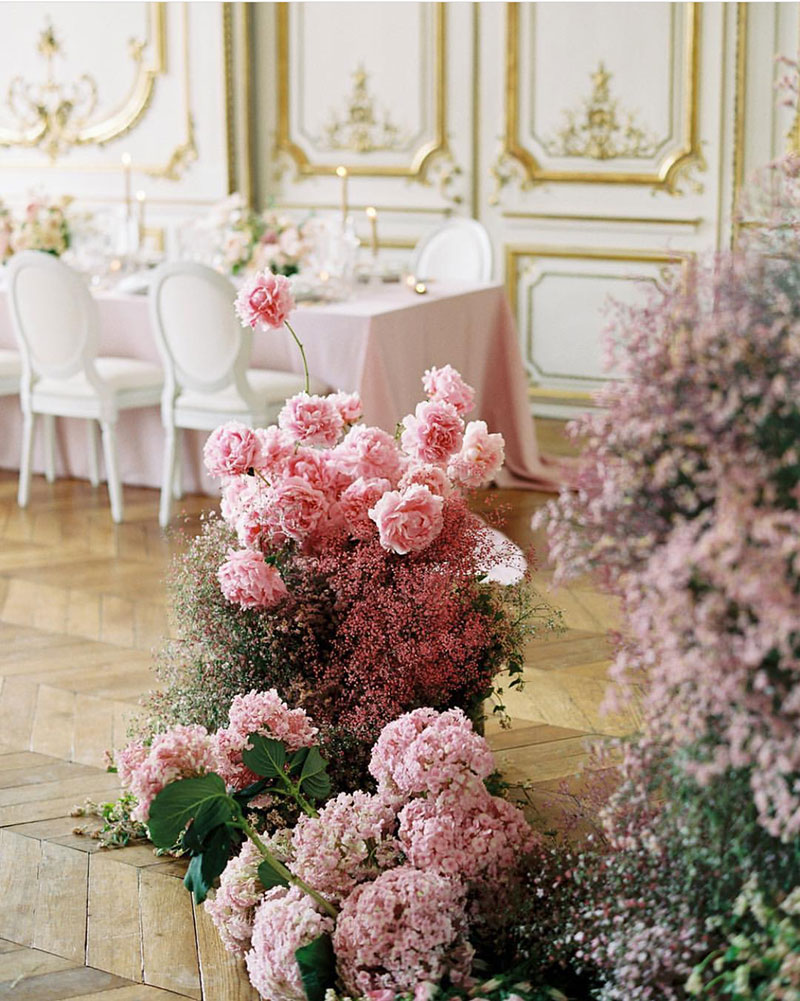 So there you have it! Preserved wedding flowers, dried wedding flowers and dyed flowers are a MOOD that the modern engaged couple is loving.