The bouquet plays such a major role in your bridal look that in order to accomplish your dream style lots of inspiration is needed. From your wedding colour palette to your gown, finding the perfect flowers and colours can be fun but also stressful. Don't leave it until the last minute! Here is some bouquet inspiration for every wedding style.
Flowers and greenery still remain a central part of the wedding styling and decor. The most popular blooms include roses, peonies, baby's breath and proteas. We also love seeing the increase of couples featuring local blooms in their wedding styling.
View Florists
Luxury winery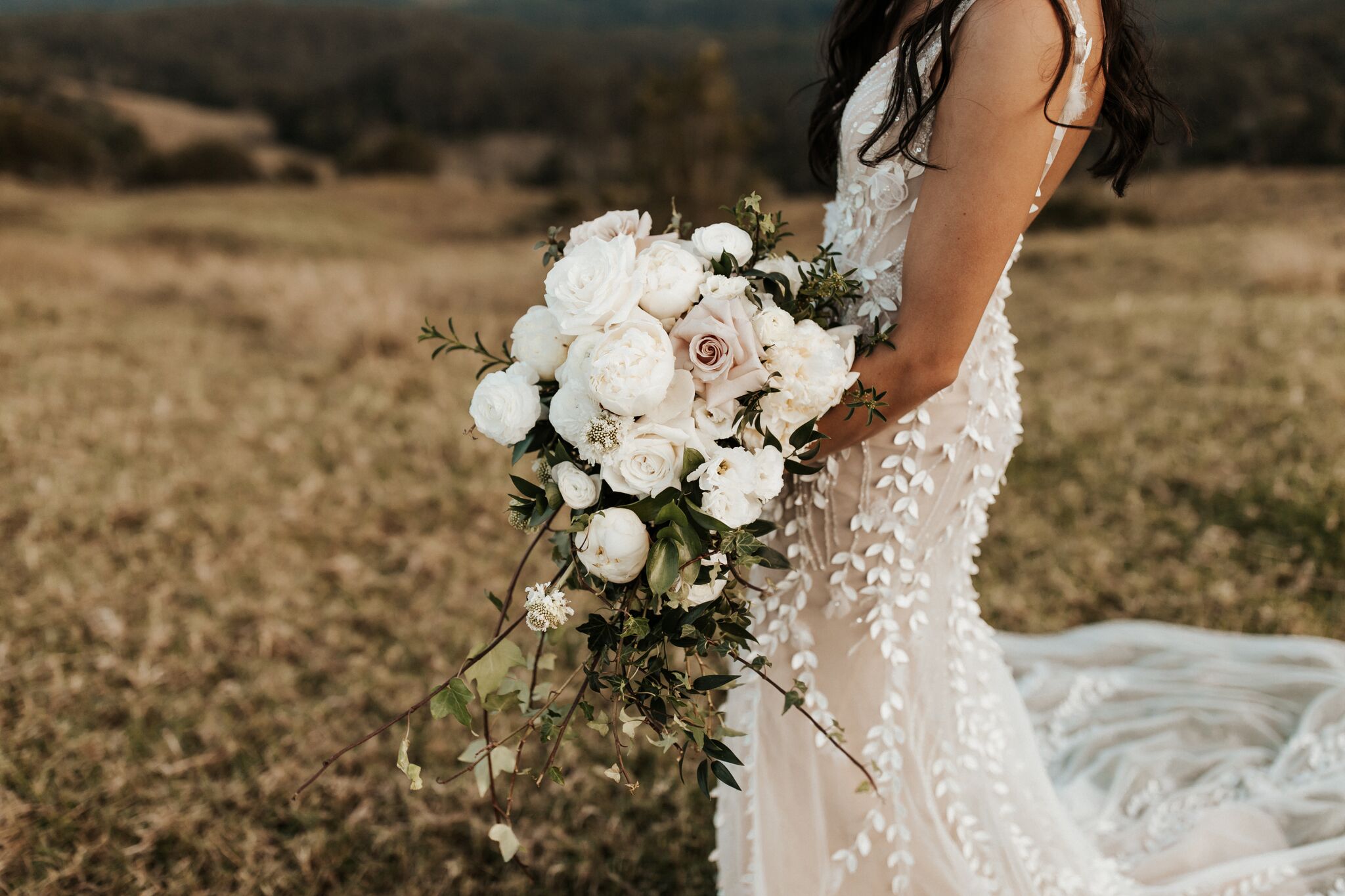 Danielle and Adam wanted a wedding that they would never forget but also stayed in the minds of their guests. Danielle's beautiful white bouquet consisted of roses, peonies and foliage.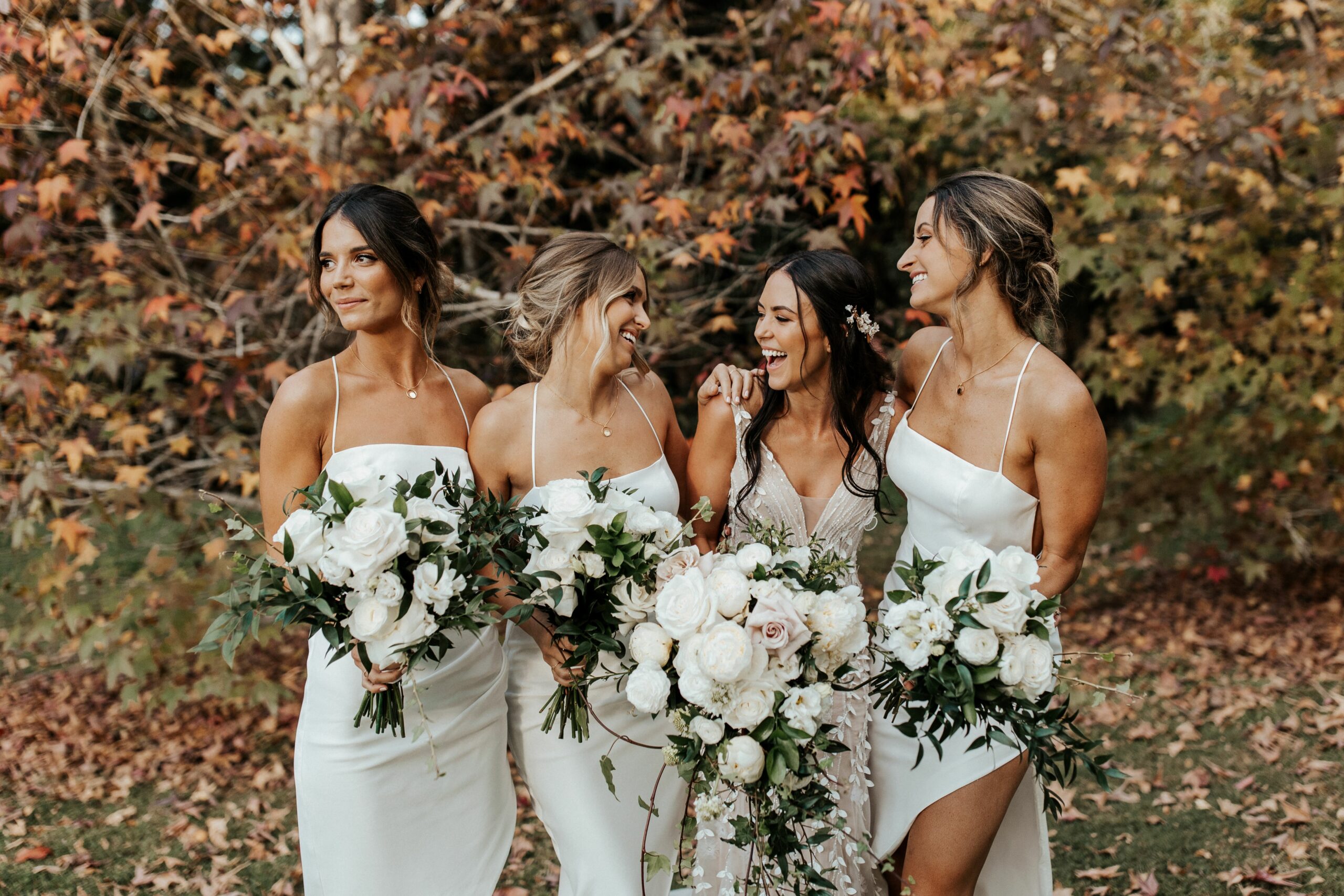 Country farm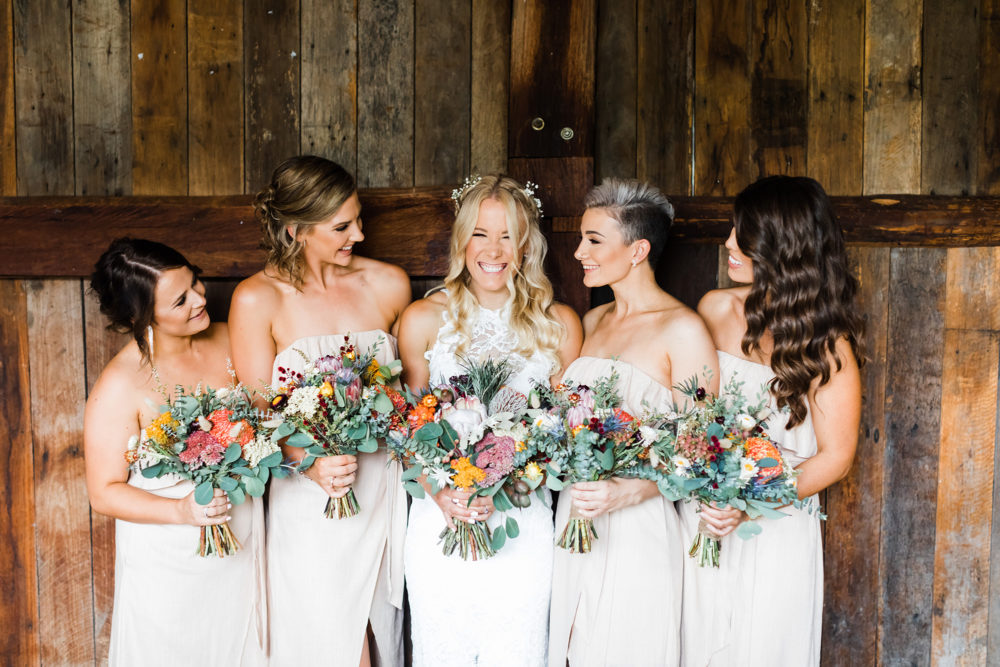 Bride Milly knew what she wanted for her big day, a relaxed wedding with native Australian flowers. Her bouquet consisted of a King protea, wattles acacias, flannel flowers, gum nuts and eucalyptus stems.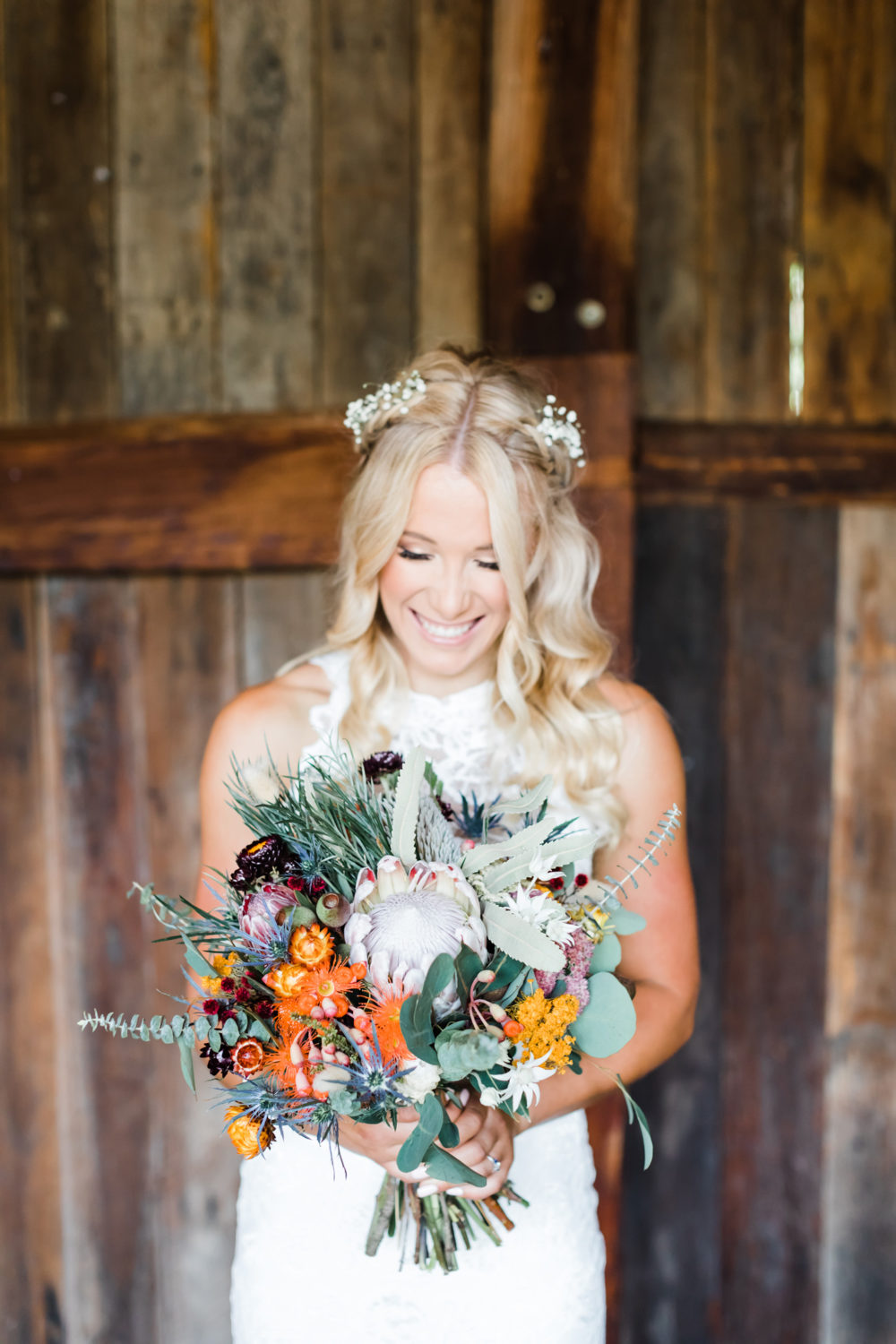 Romantic vineyard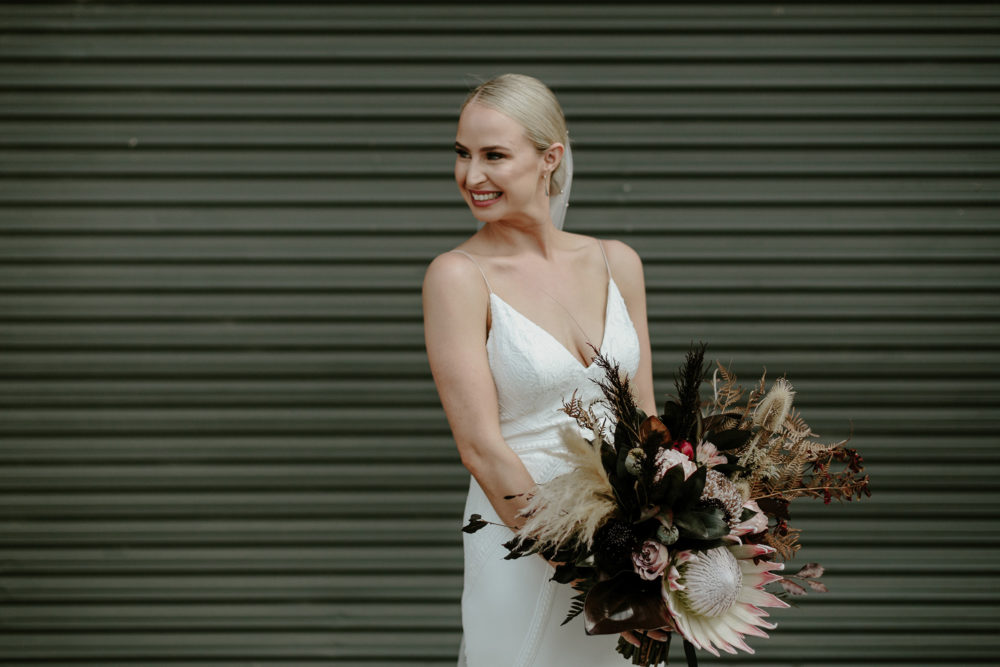 Baylee and Nick opted for a cocktail style wedding as it was their priority to make sure everyone had a great time. The bouquets consisted of fully bloomed King Proteas and natives accentuated by native grass and dark, lush leaves.
Casual rustic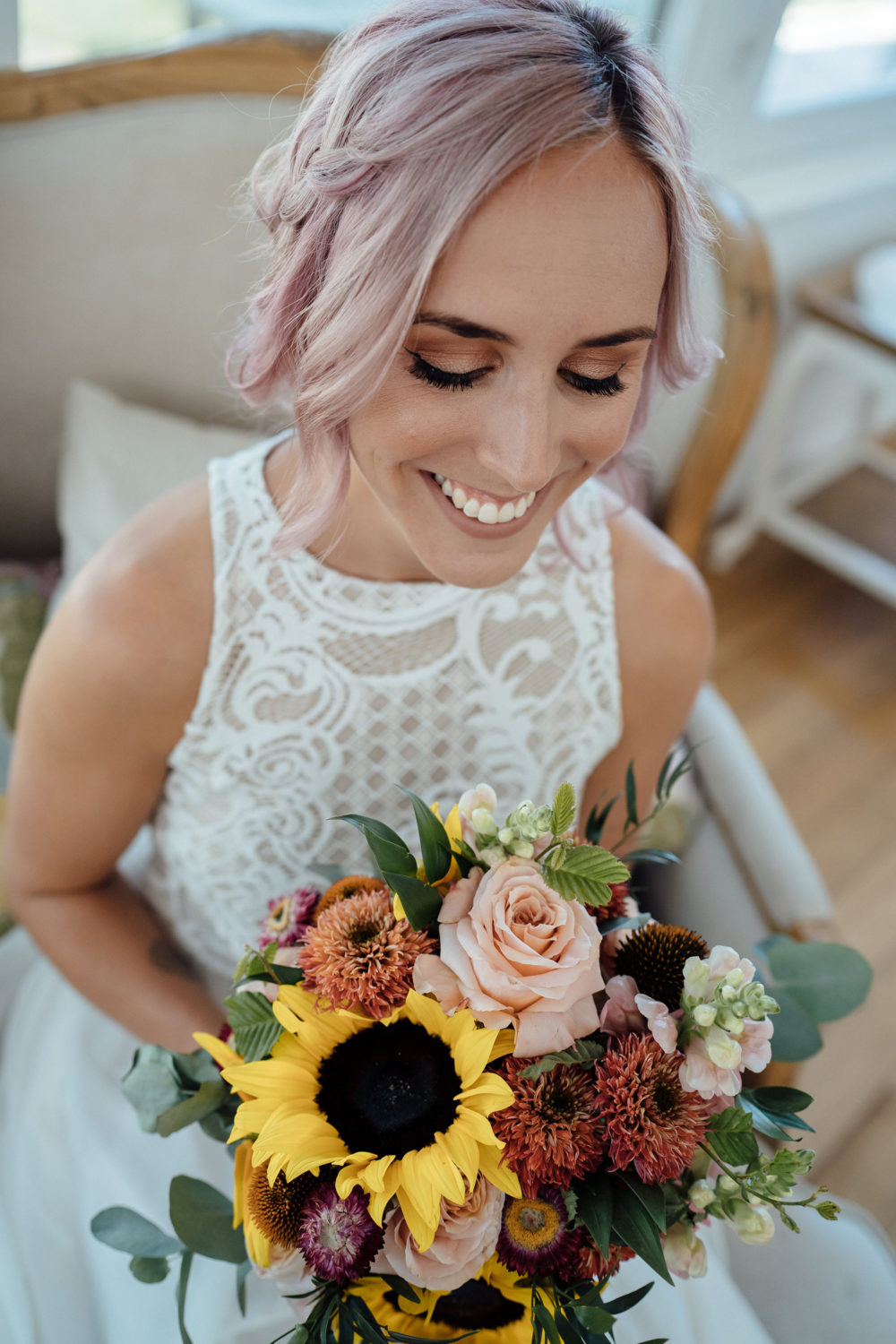 Claire and Mitch went for an incredibly relaxed rustic wedding, with no formal seating plans or too many traditions. Claire's bouquet featured an assortment of florals, including a stunning sunflower, roses and foliage.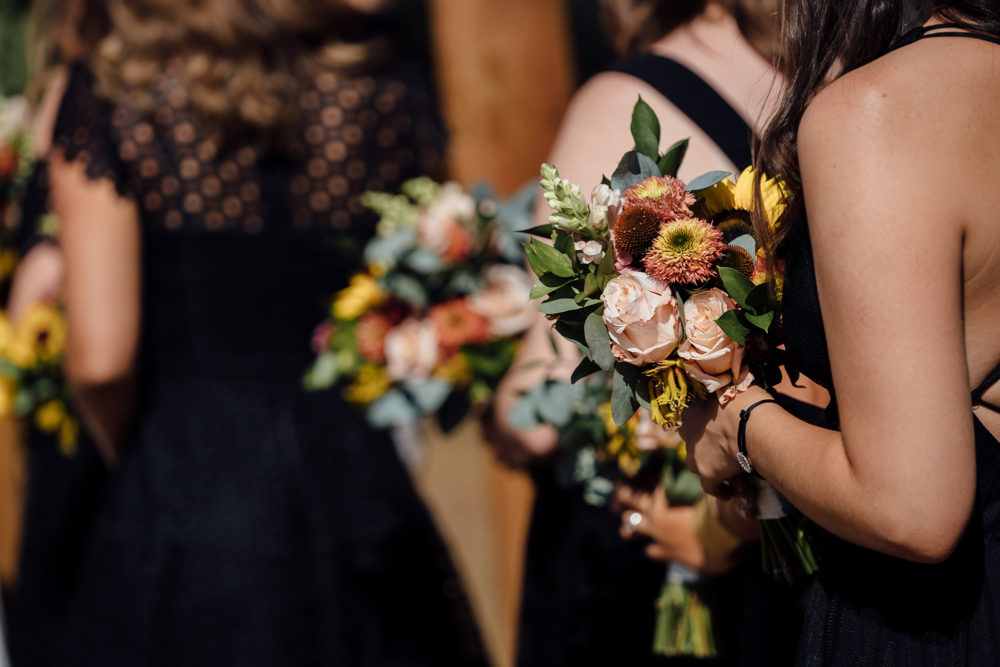 Rustic barn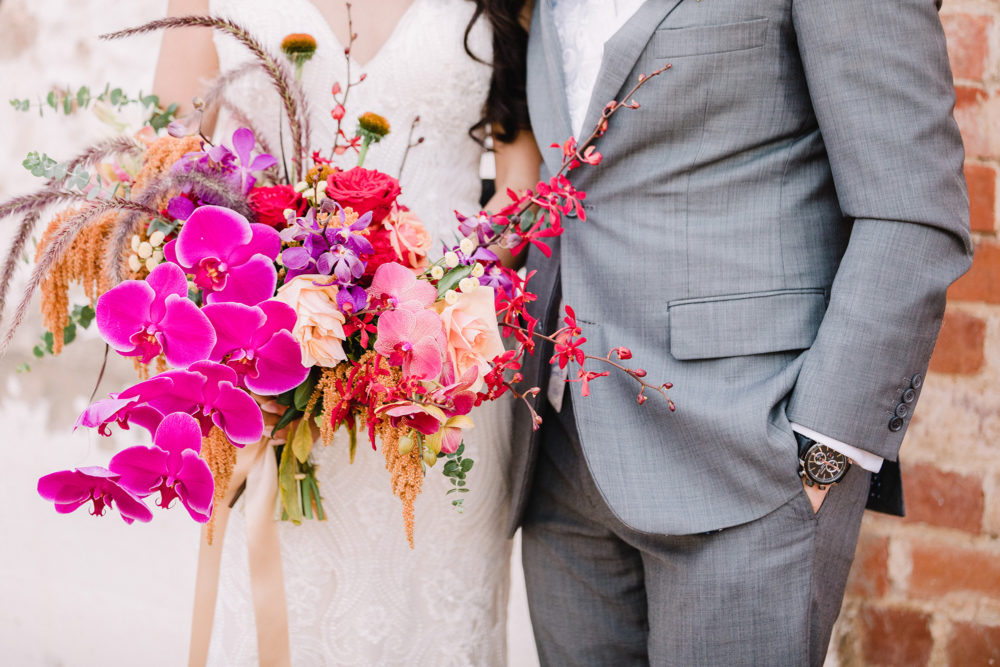 Samara and Nathan's main focus was to get everything planned as early as possible in order to have as stress-free a day as they could. The flower bouquets consisted of happy coloured flowers with a mix of native blooms like Pink rock lily Dendrobium.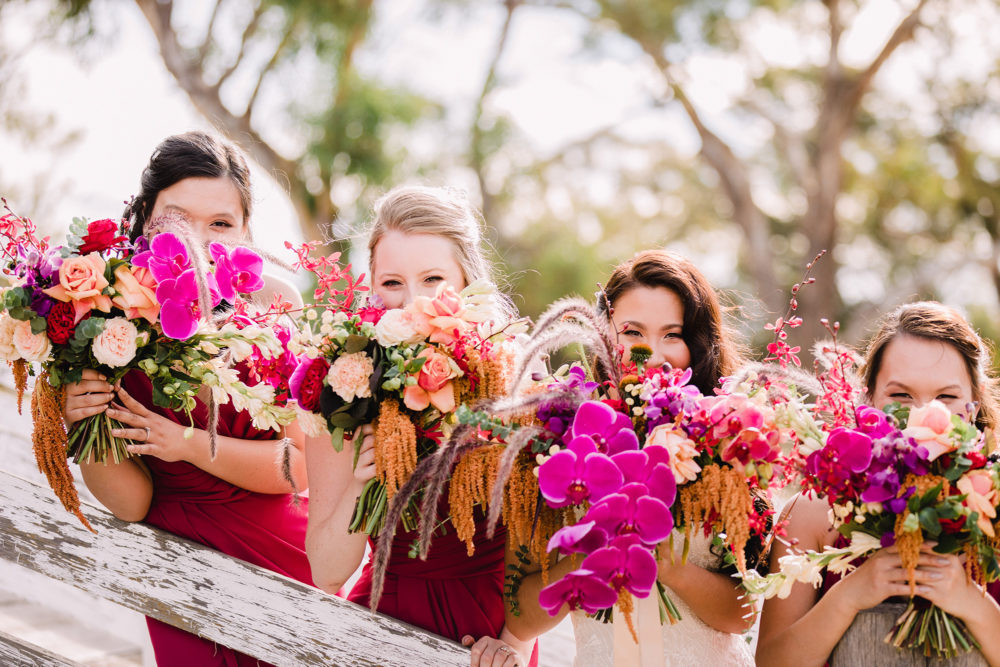 Romantic hotel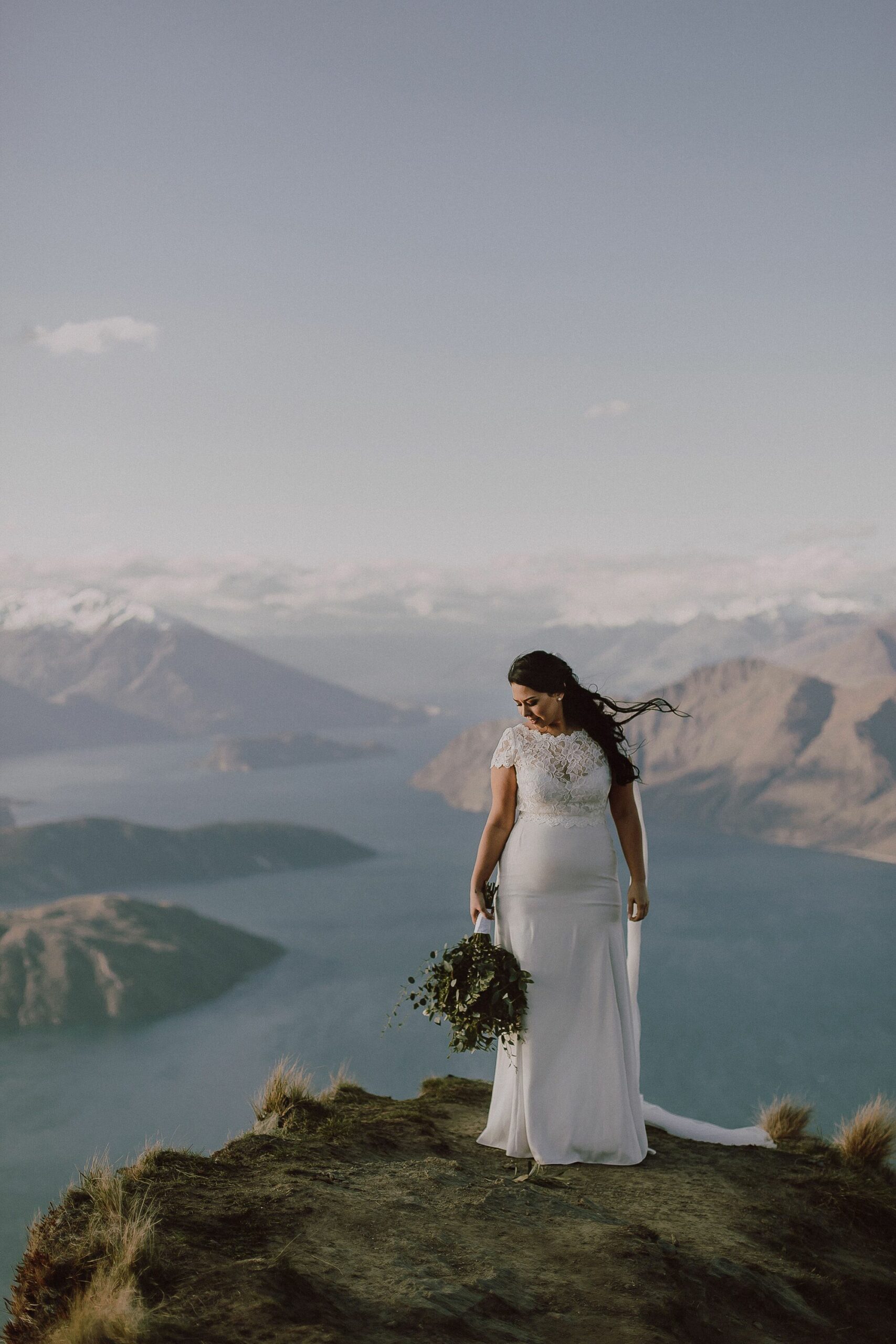 Christina was going for an organic natural look, choosing foliage bouquets for her and her bridesmaids. "Set in a stunning natural wonderland and using amazing local suppliers, our wedding was bursting with organic splendour and adventure while remaining quaint and intimate," she says.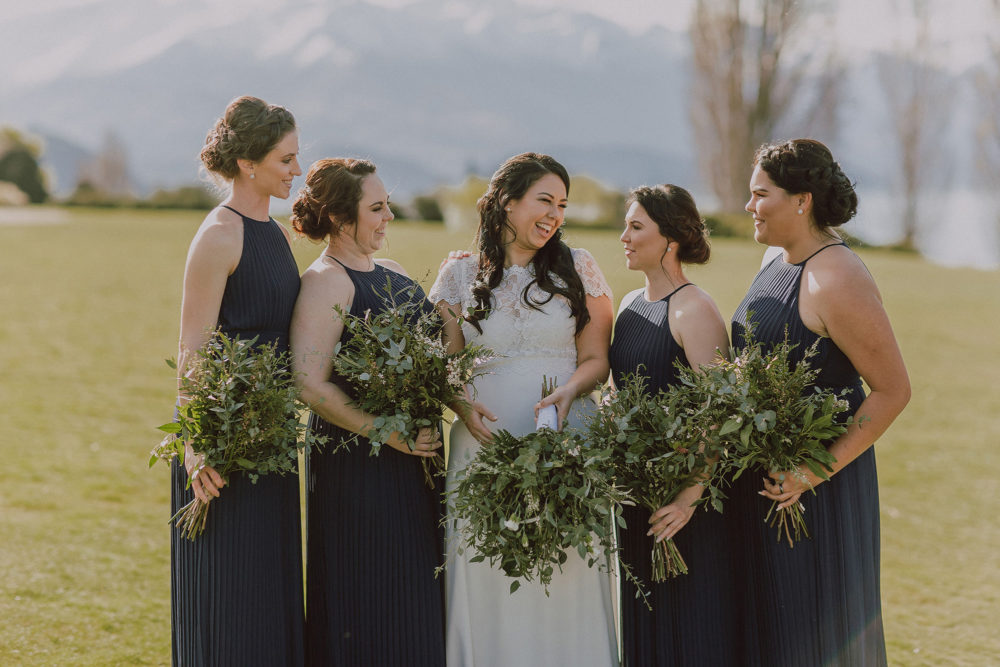 Australian country wedding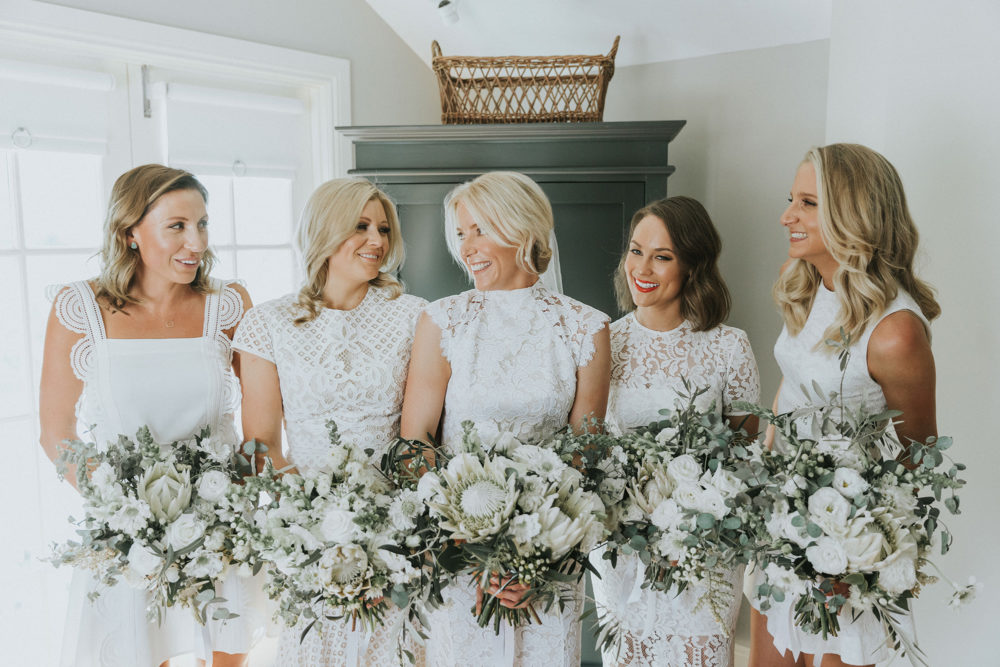 Amanda and Charles made their mission to draw naturally beautiful elements together to complement the countryside setting. The theme centred around the serenity of outback Australia, with gum leaves and native foliage featuring throughout the floral design, thanks to The Yard Studio.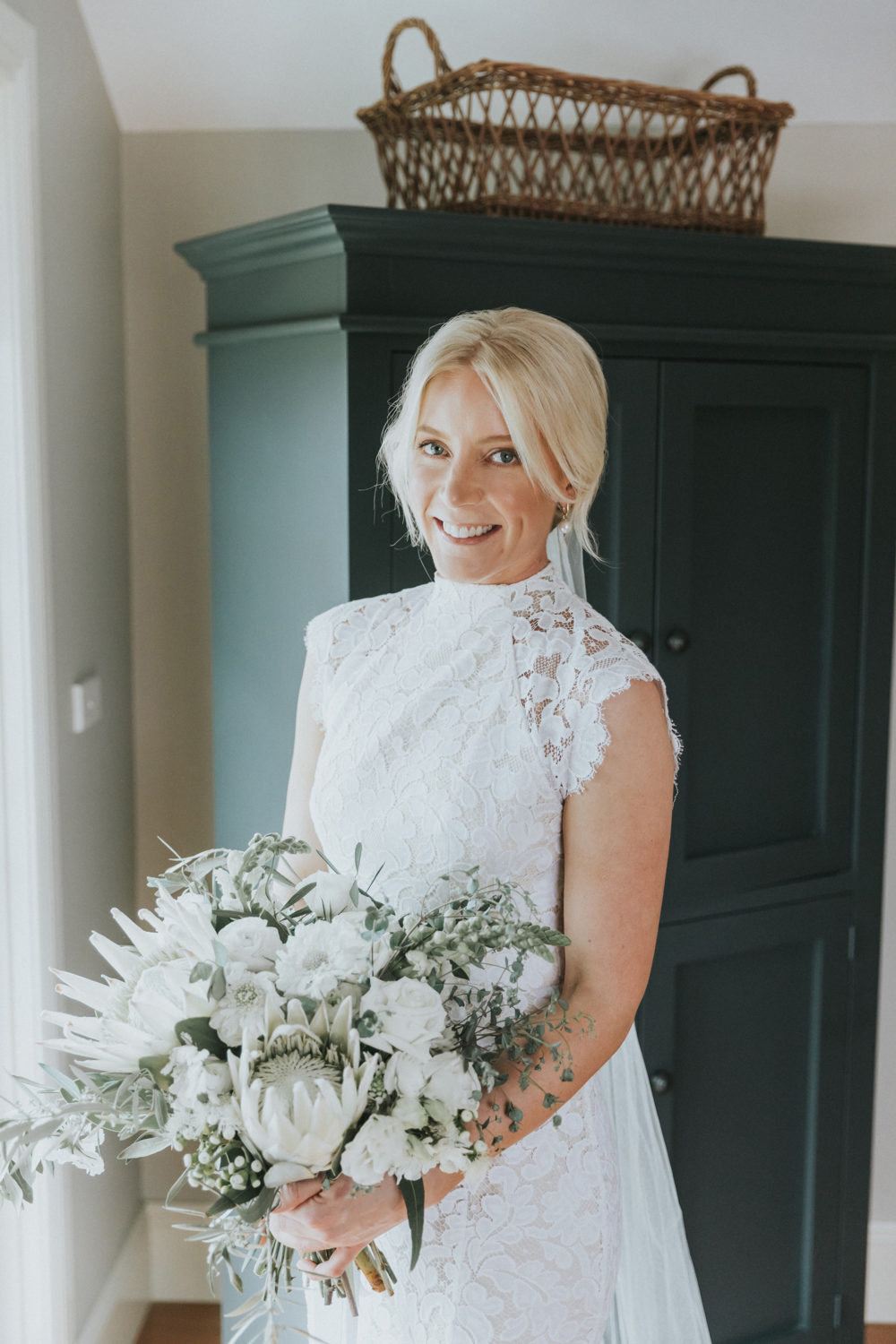 Modern elegant wedding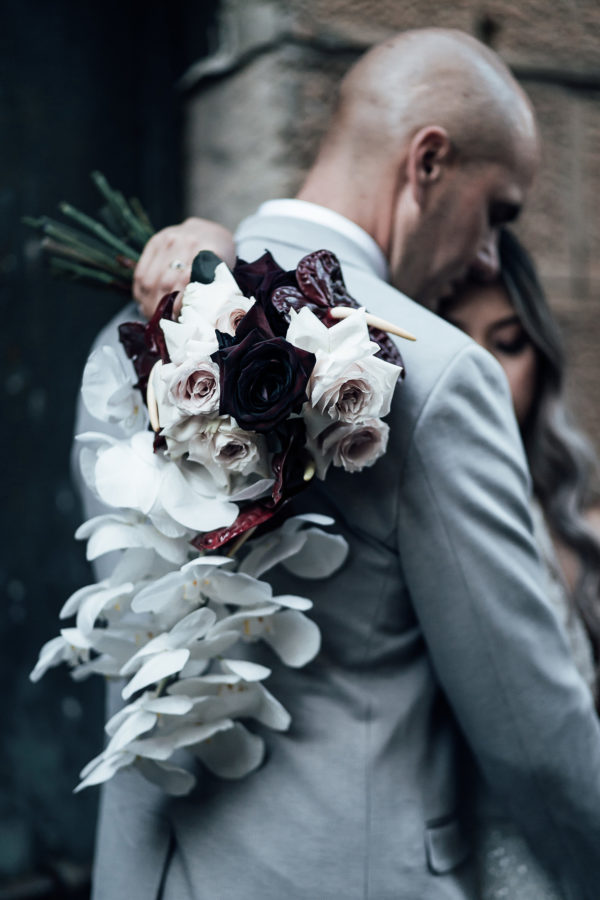 For Danielle and Tony, they knew they wanted a simple wedding, with the approach and focus being an intimate celebration with their family and close friends. Using flowers that are in season for the bouquets helped the couple keep costs down. Danielle's bouquet featured dark burgundy calla lily, orchids and roses.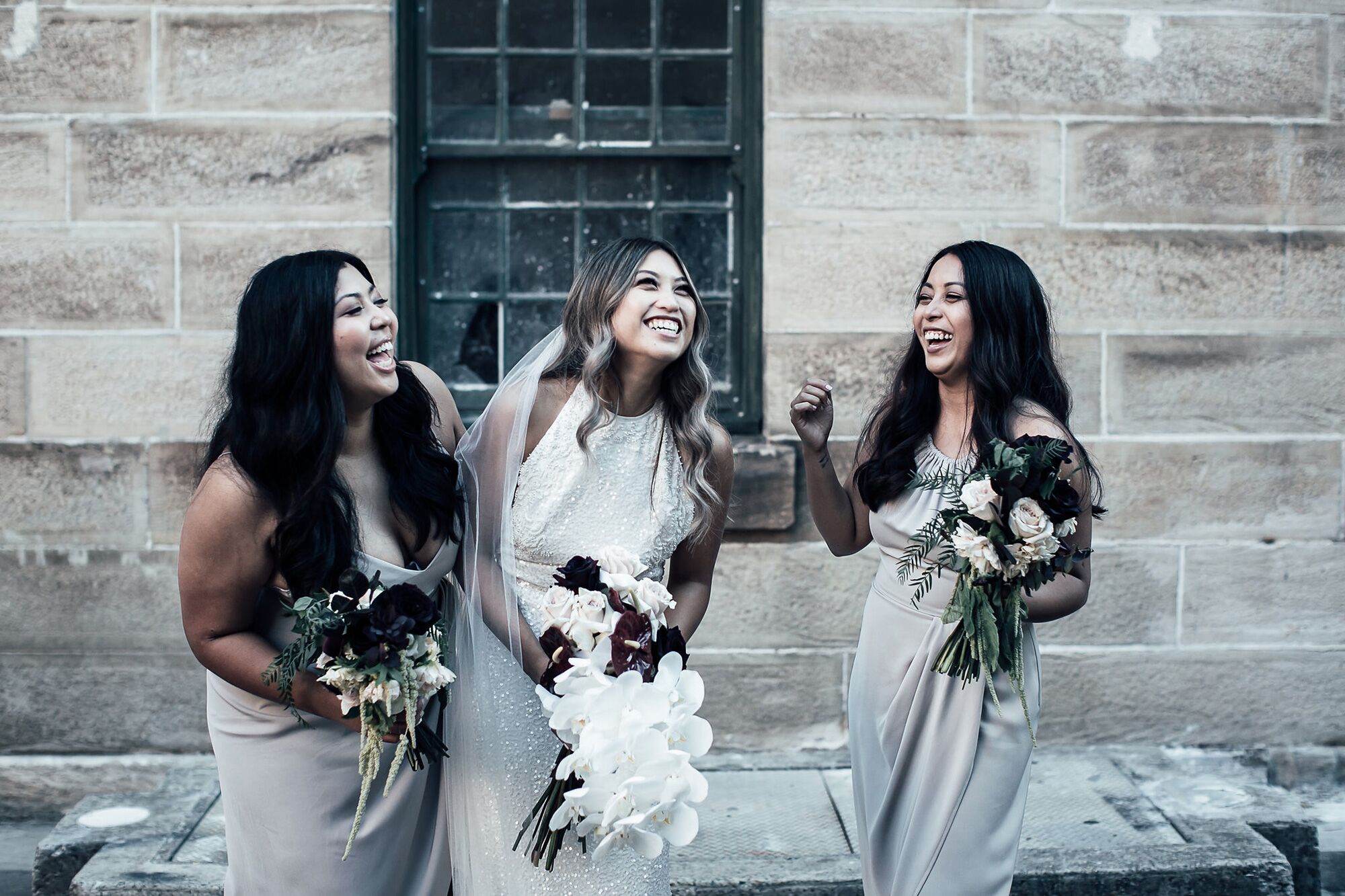 Festival bohemian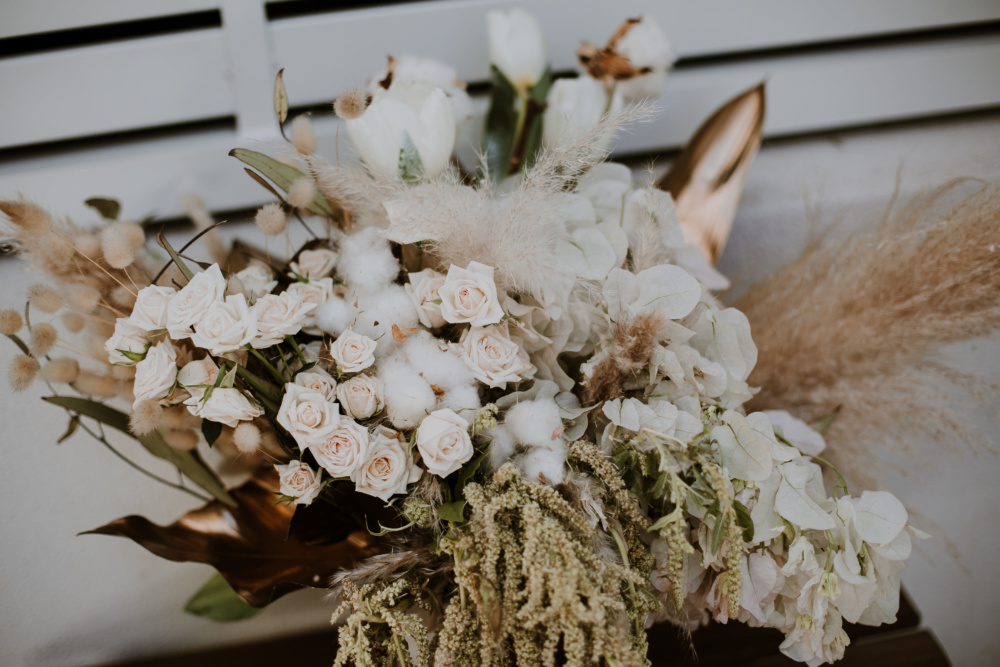 Linda and Lous created a mini-festival vibe at the reception thanks to unique floral arrangements, hay bale seating, festoon lights and, of course, food trucks.
The outdoor ceremony made the most of the summer sunshine, with dramatic floral displays adding to the bohemian theme.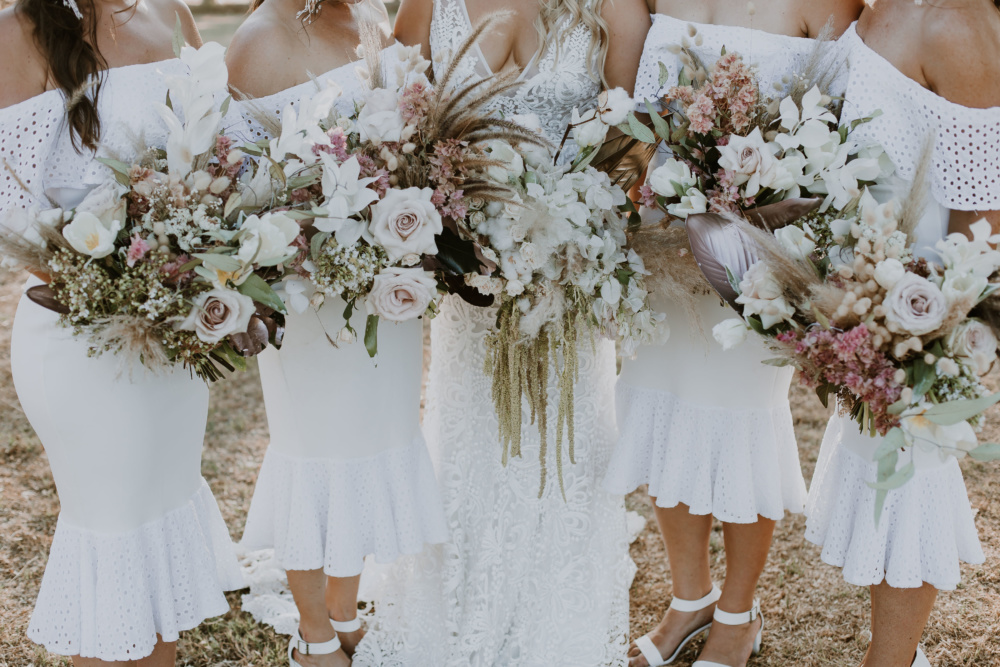 Bohemian eco-friendly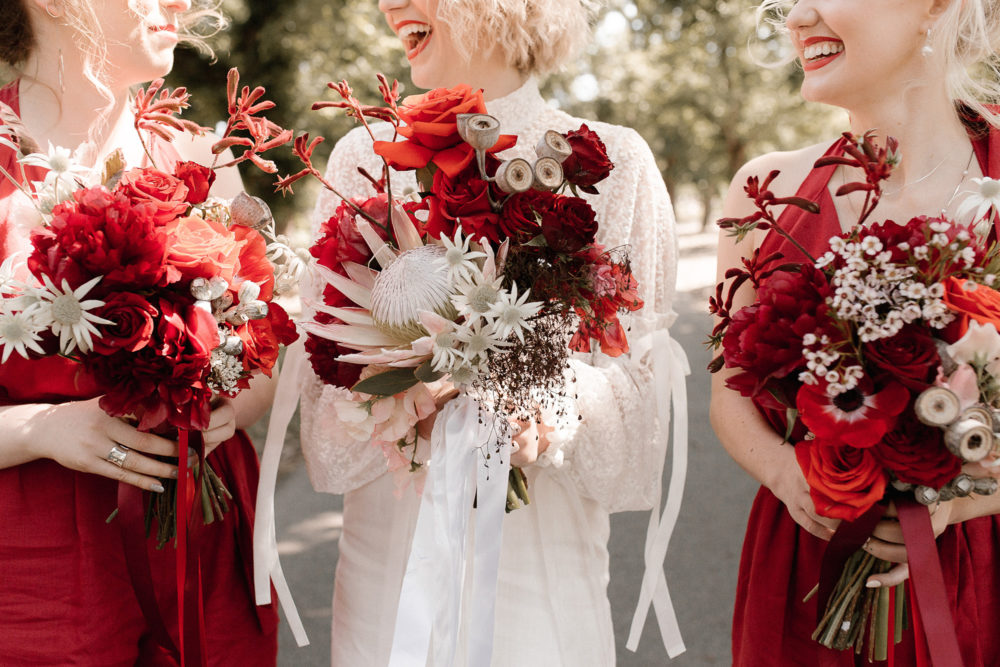 Being passionate about sustainability and proud supporters of local communities, Cathryn and Tom strived to reduce unnecessary waste while planning their wedding. "Where possible, we put our wedding dollars towards supporting local artists or to products which would have a life beyond our wedding," explained the bride.
Cip's bouquet consisted of a King protea surrounded by roses, gum nuts, red poppy flowers and some local blooms.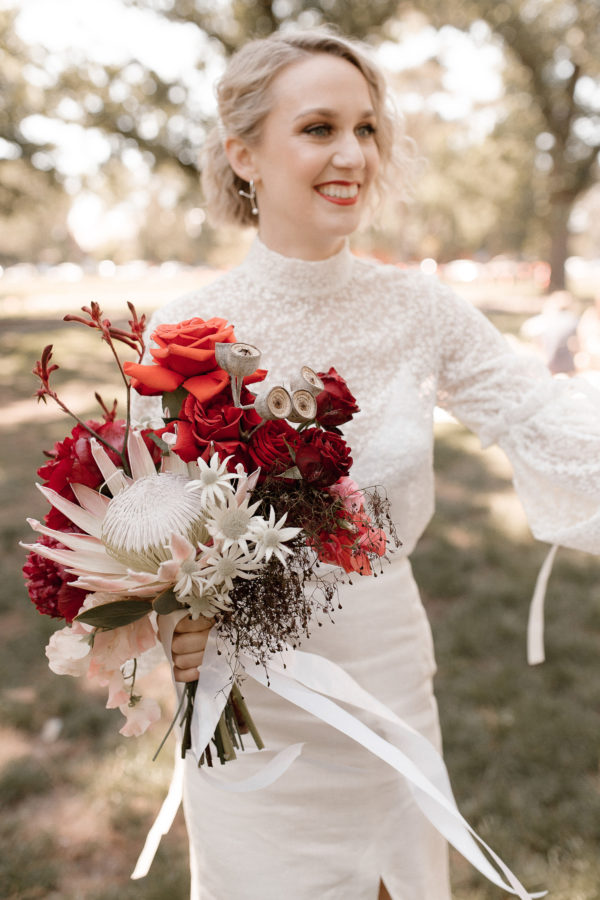 Rustic waterfront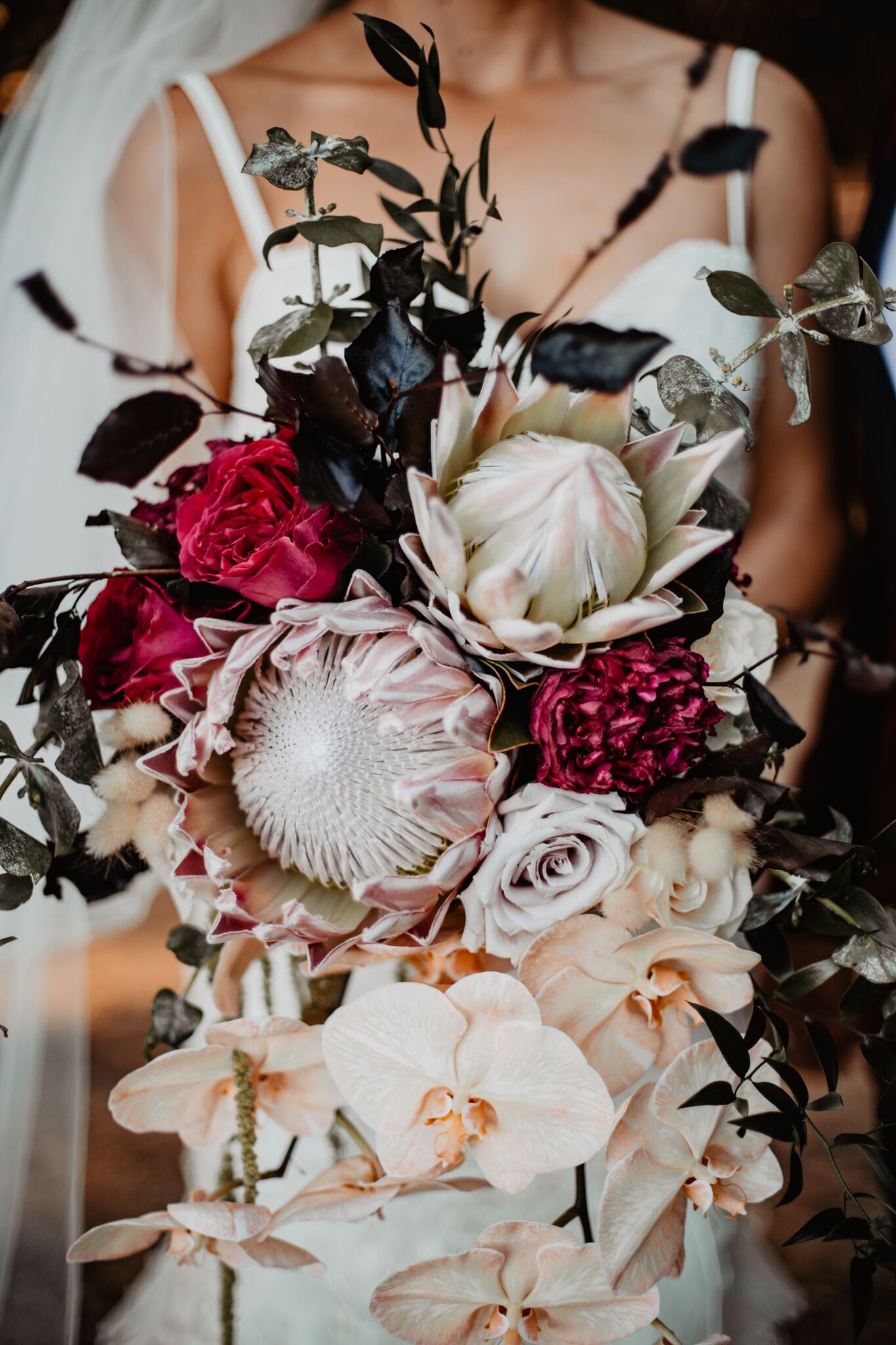 For Brittany and Simon, priorities lay with good food, good wine, good friends and great music. The bride's bouquet consisted of local blooms like proteas and a king protea, surrounded by roses and orchids.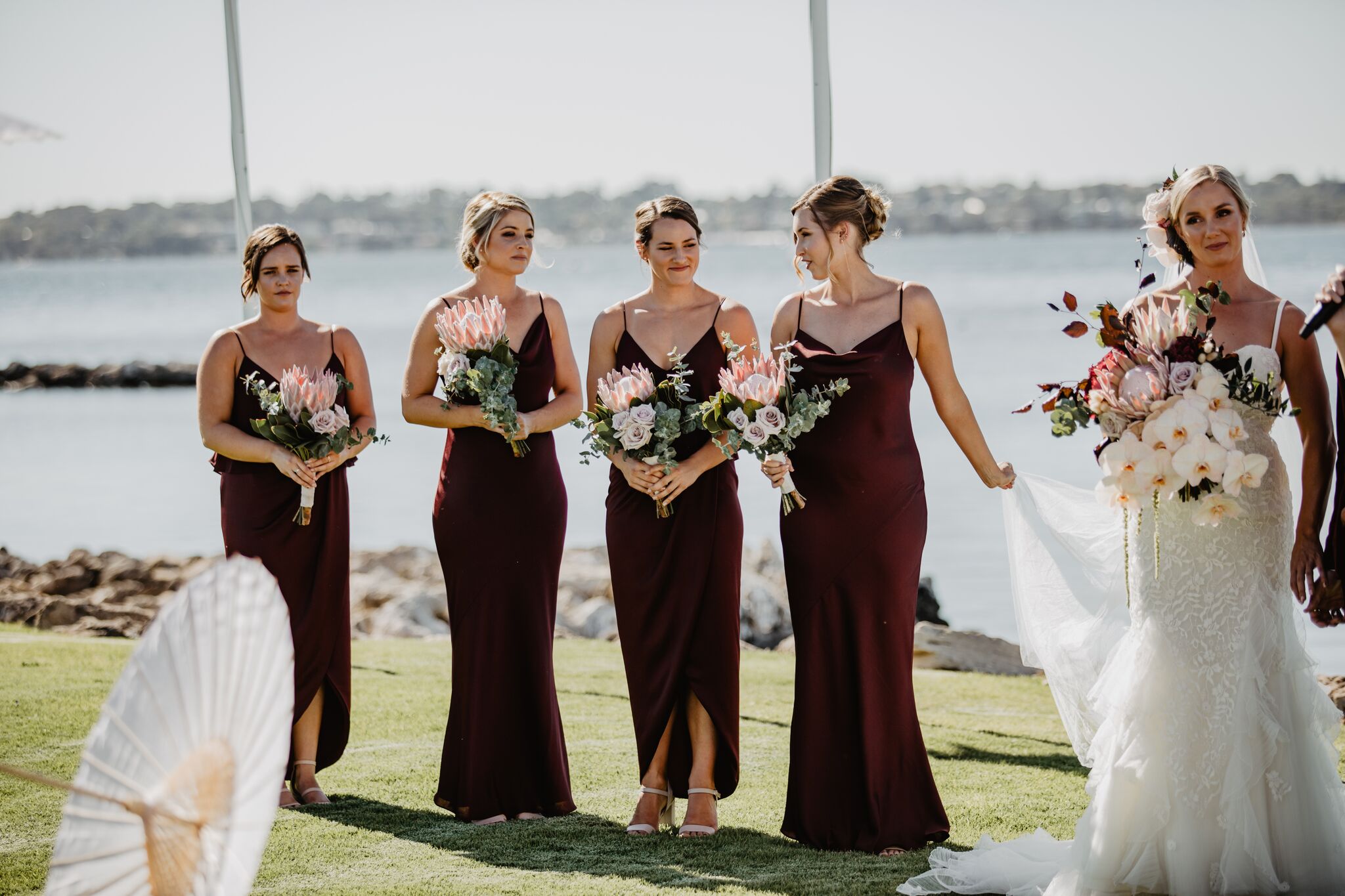 Beach wedding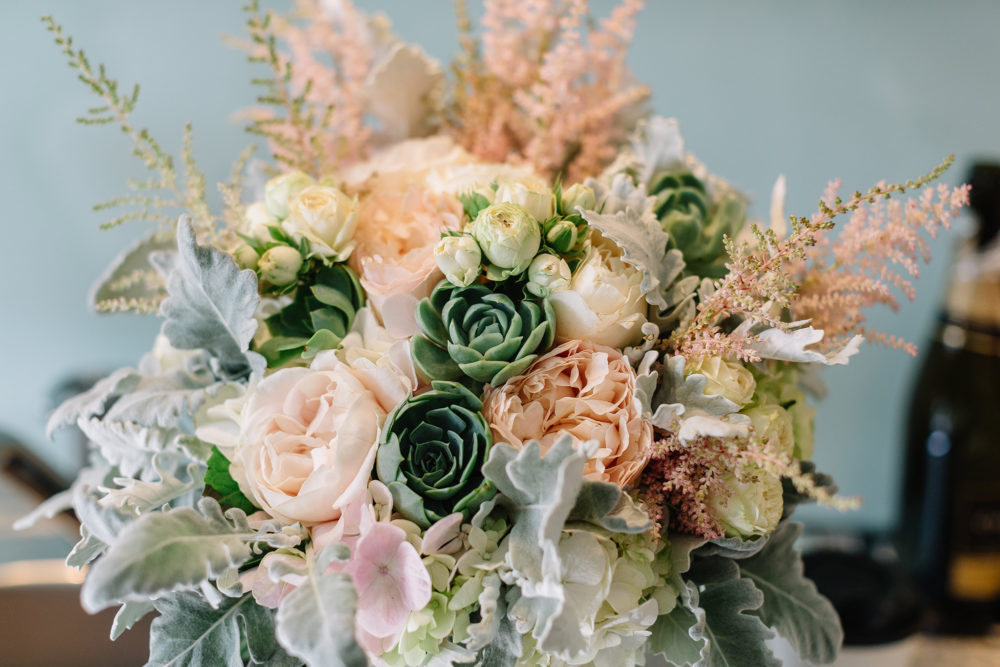 Kelly's incredible flower arrangements for her beach wedding were created by Petal To The Metal Floral Design – a florist based on the Mornington Peninsula in Victoria. The bouquets featured succulents, peonies and local foliage.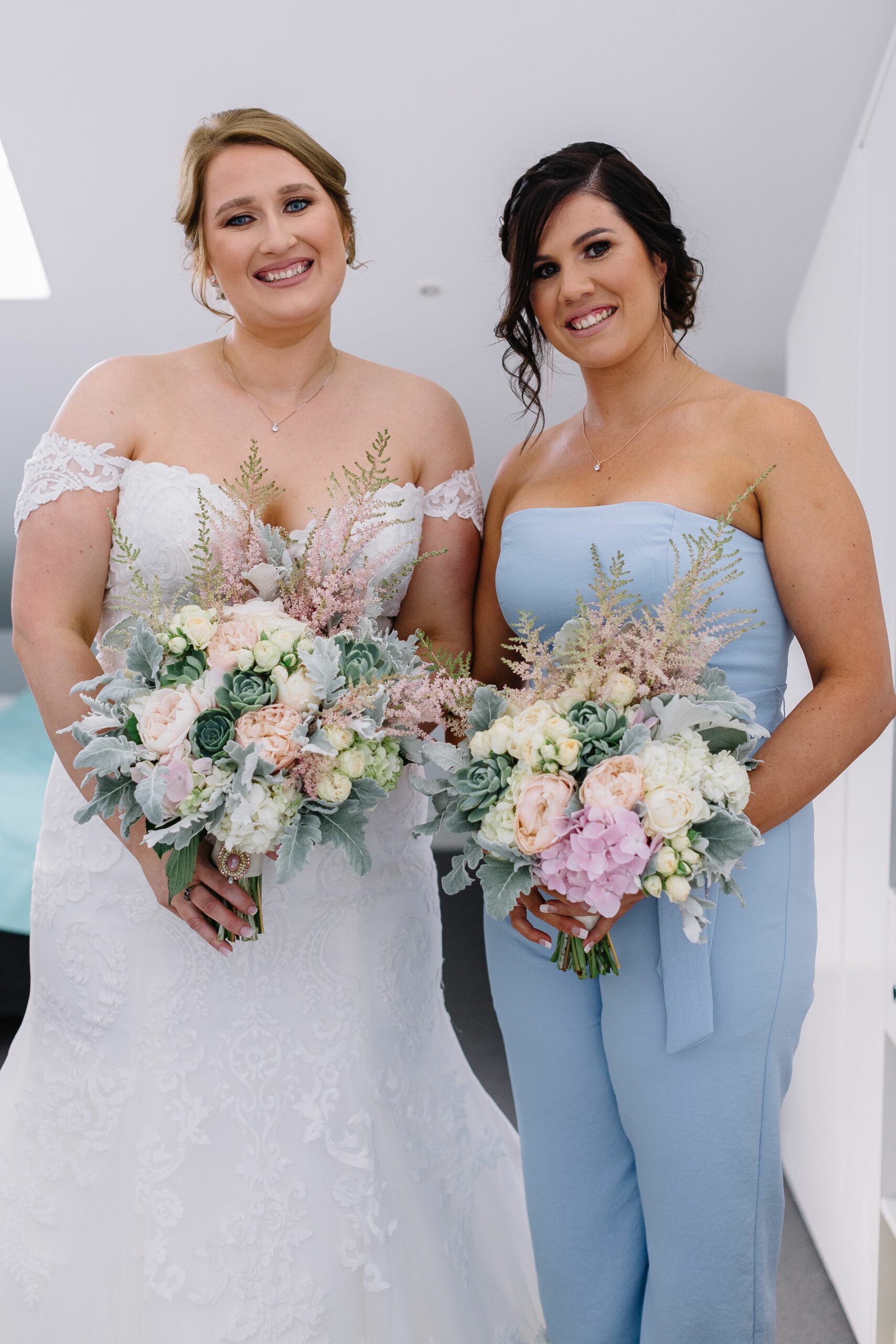 Industrial luxe wedding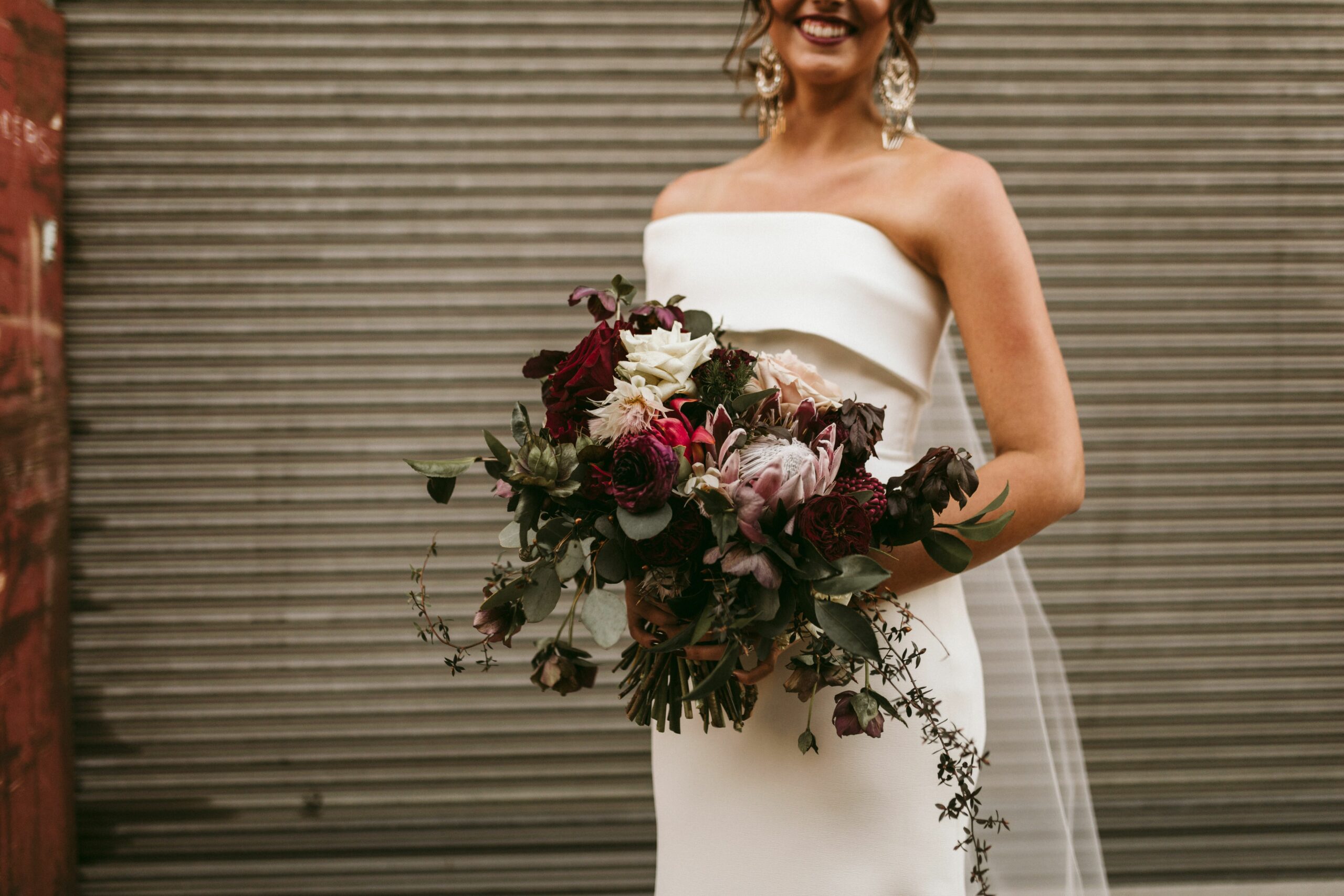 For Brodie and Andrew an industrial luxe wedding was the way to go. "From the beginning, I wanted to capture a contrast between the gritty industrial space and the whimsy of beautiful flowers and foliage," explains the bride. "I wanted lots of candles and mood lighting to enhance our theme."
Her floral arrangements consisted of red roses with waratahs and proteas.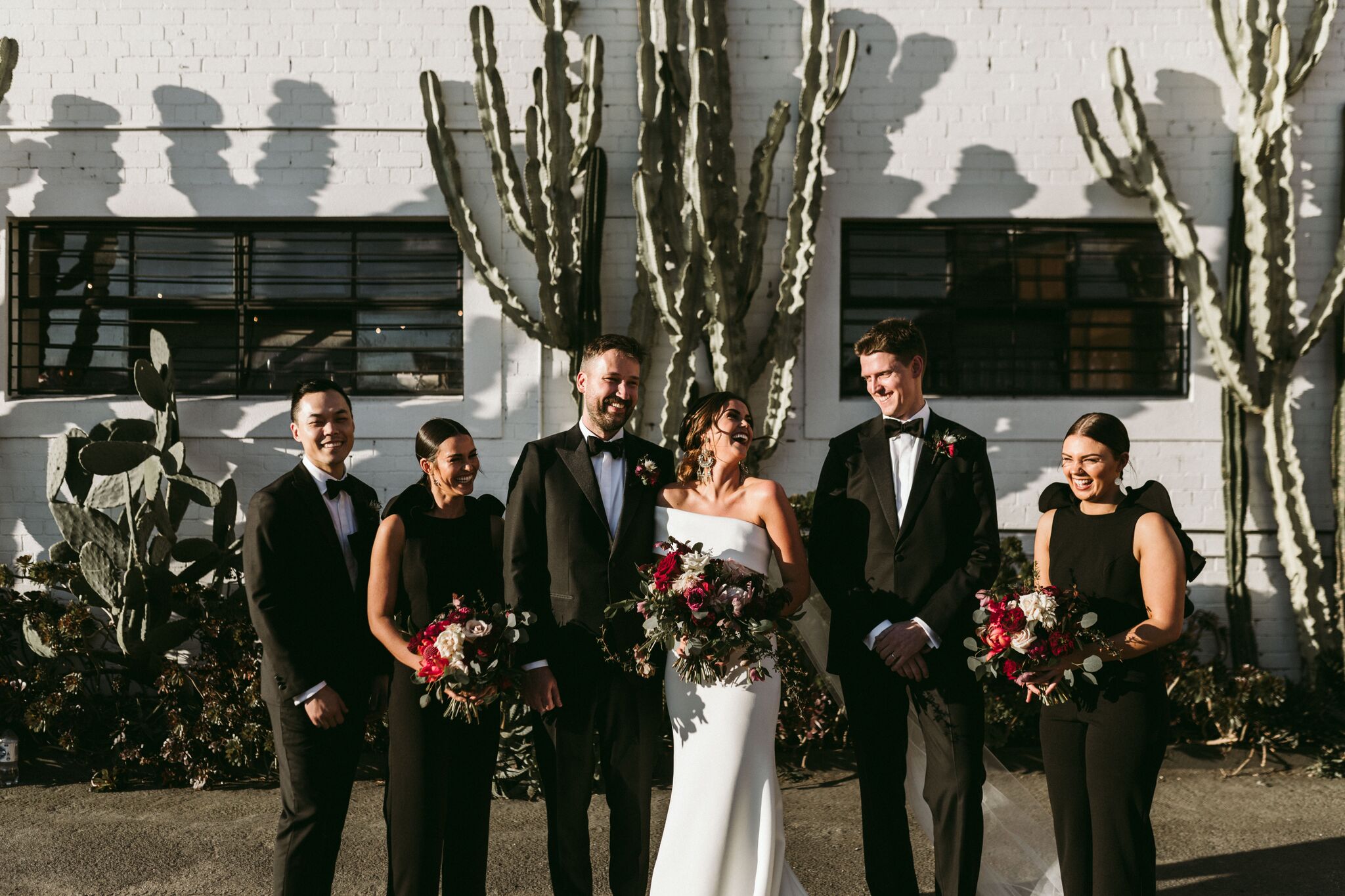 Elegant seaside wedding
The bouquet of flowers for Emily and Darcy's wedding featured white peonies, eucalyptus and crucifix orchids and were lovingly made by For the Love of Floral.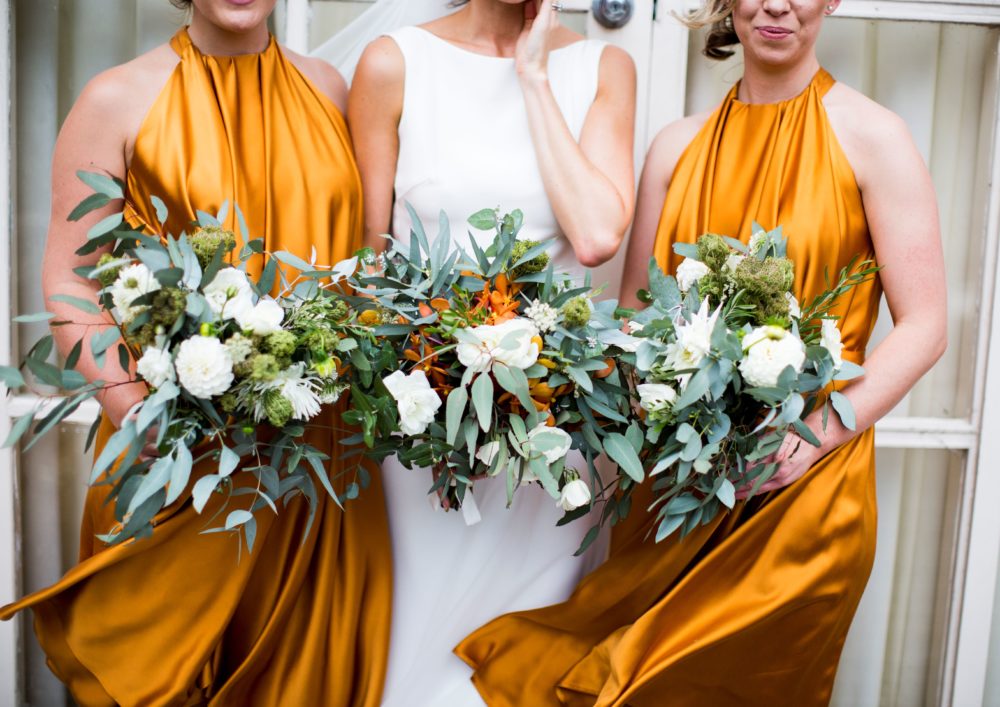 Modern elegant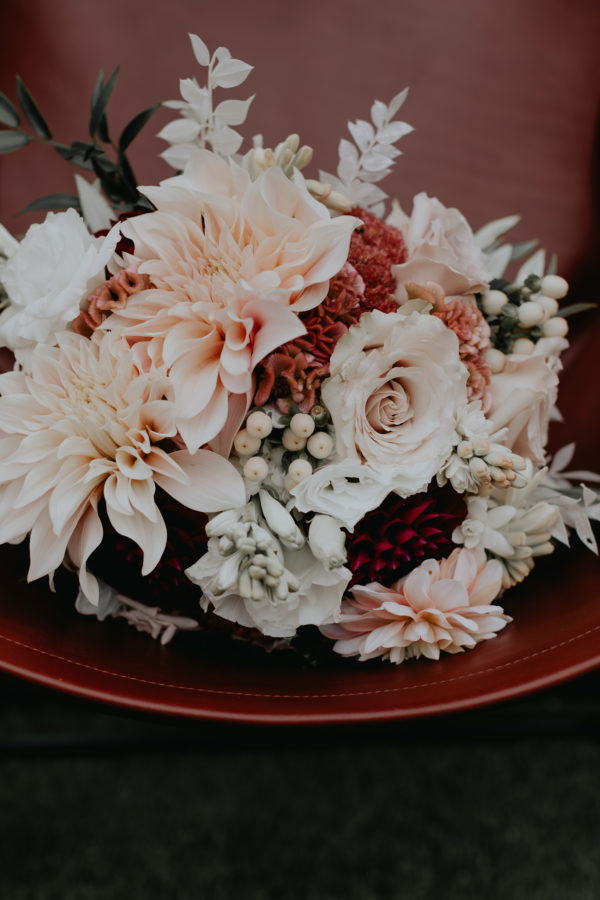 Amy and James are known as a simple, relaxed couple so they incorporated a white and pink colour palette. "Our wedding was relaxed, elegant and filled with fun vibes," says the bride. "Everything was super simple, but looked incredible."
Her stunning bridal bouquets included roses, dahlias and foliage.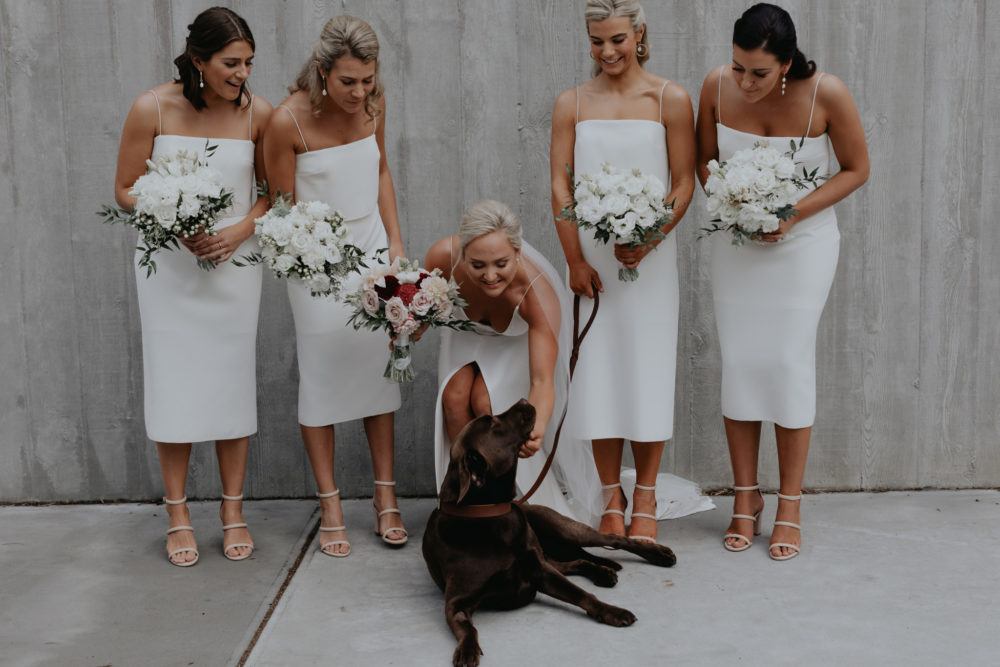 Elegant farm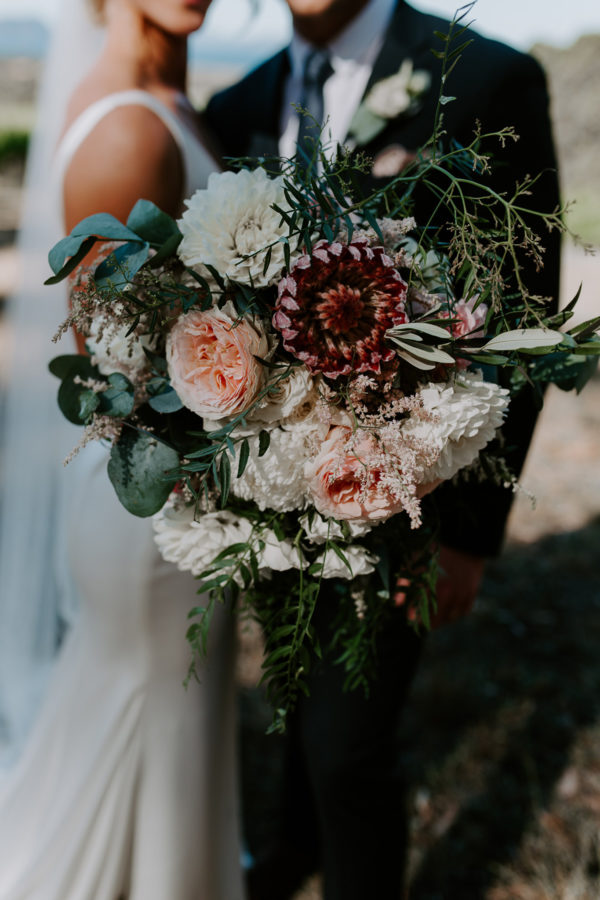 Erin and Jye tied the knot with an elegant farm wedding. "Our wedding was very simple and not overly extravagant. We just wanted to keep the focus on our love for each other and really enjoy the day with our beautiful friends and family."
Peonies, dahlias, proteas and eucalyptus were some of the blooms included in the stunning wedding flowers.
Rustic garden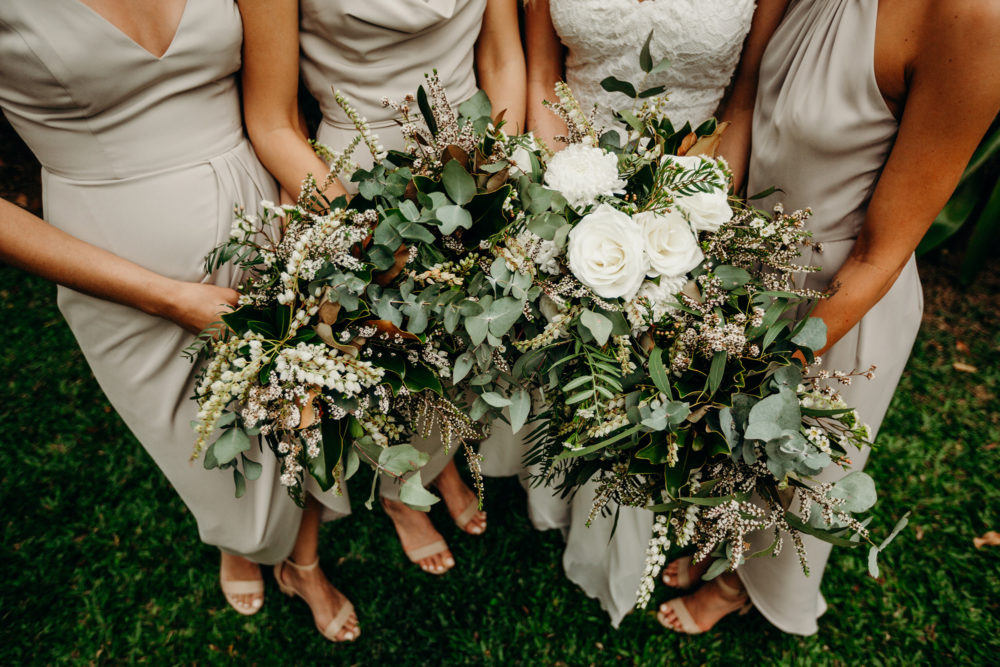 Bianca and Shaun stuck with a neutral colour palette for their celebration, offset by the greenery and stunning tropical plants that surrounded them.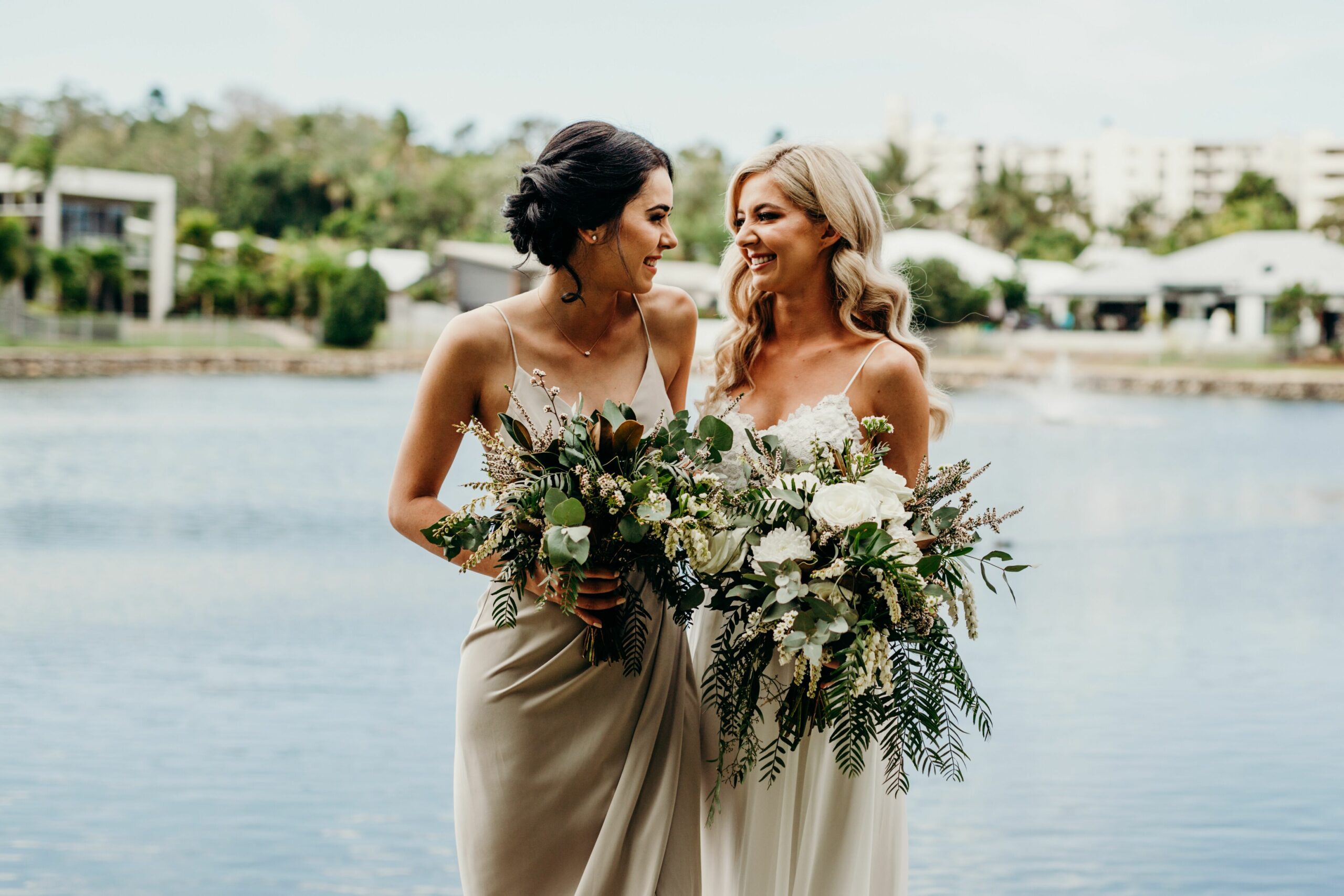 Classic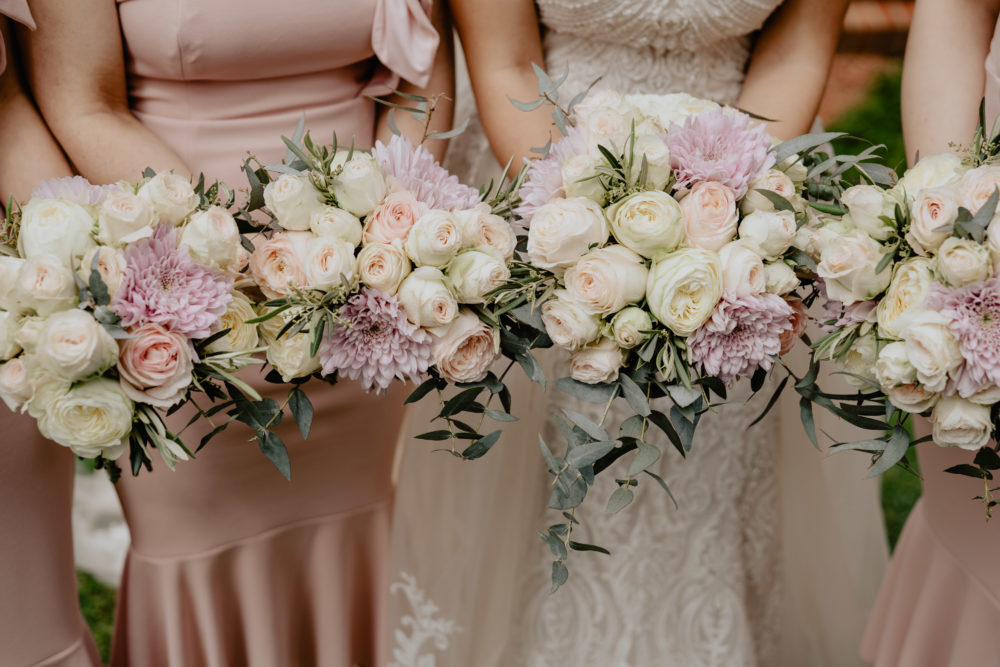 For Luisa and Nick's wedding, Floral Accent created gorgeous bouquets featureing pastel blooms teamed with native foliage.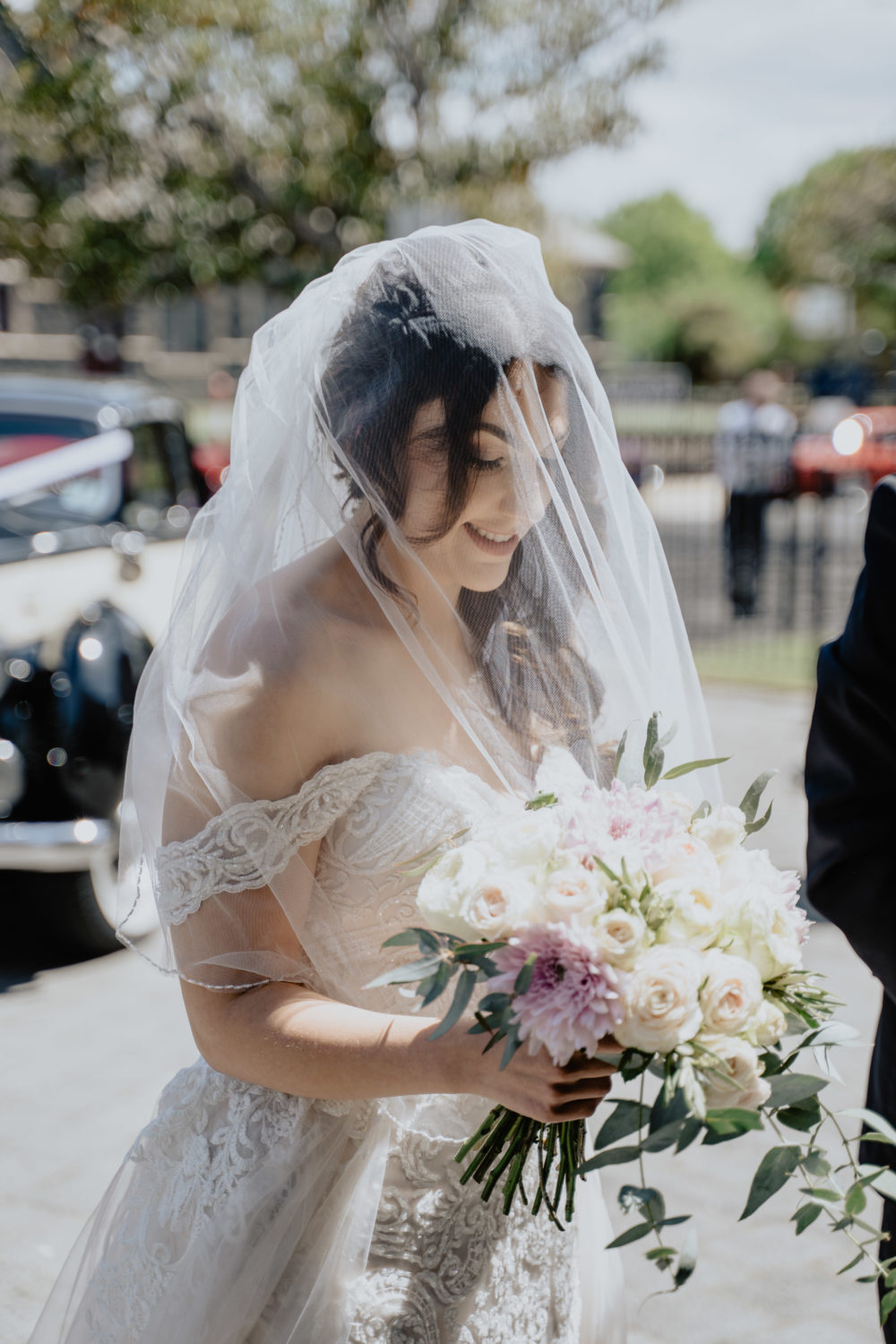 Beach bohemian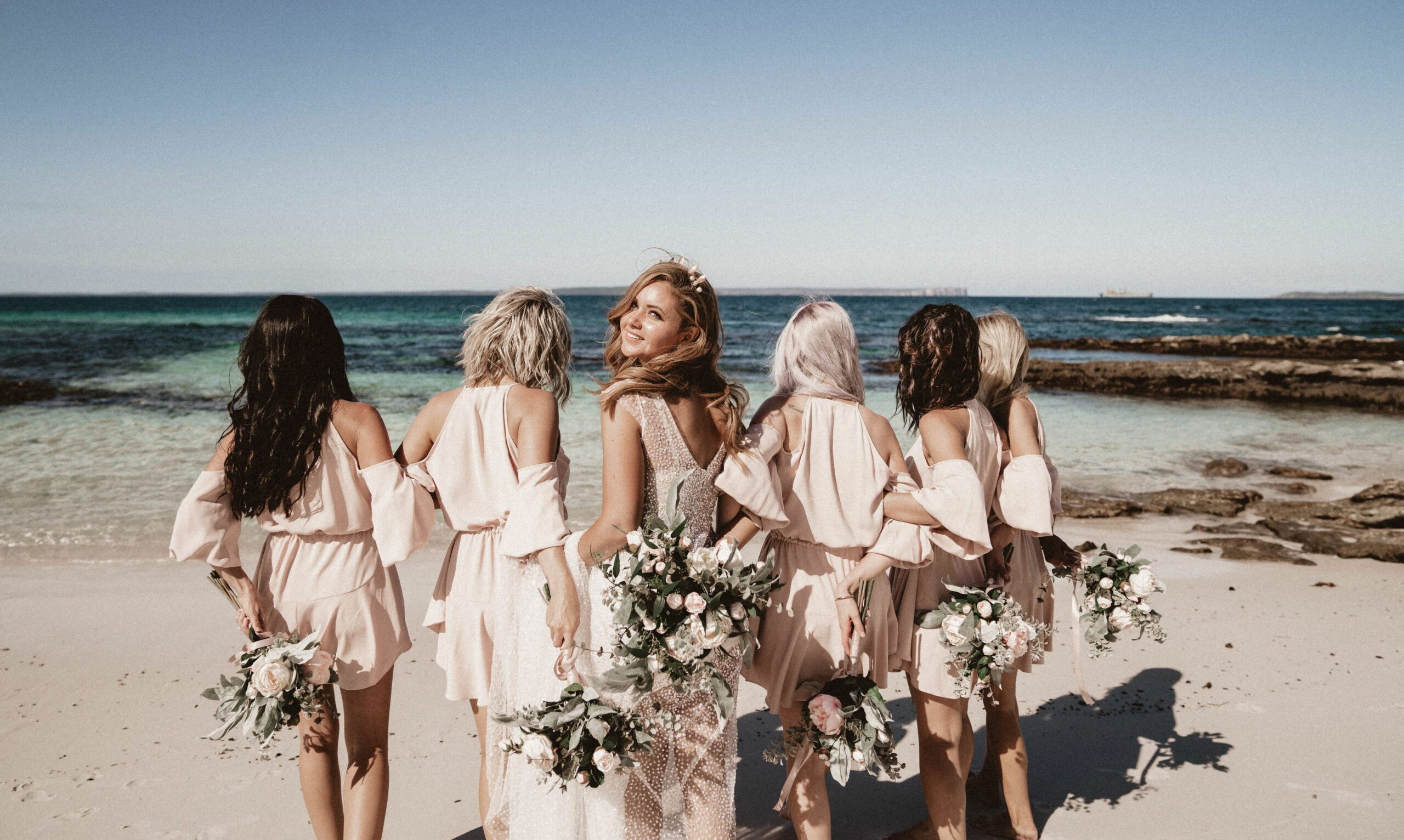 Brooke and Chris were inspired by Coachella for their festival wedding day, affectionally calling it a wedstival. The bride's wedding bouquets featured local blooms that matched perfectly with the boho vibe.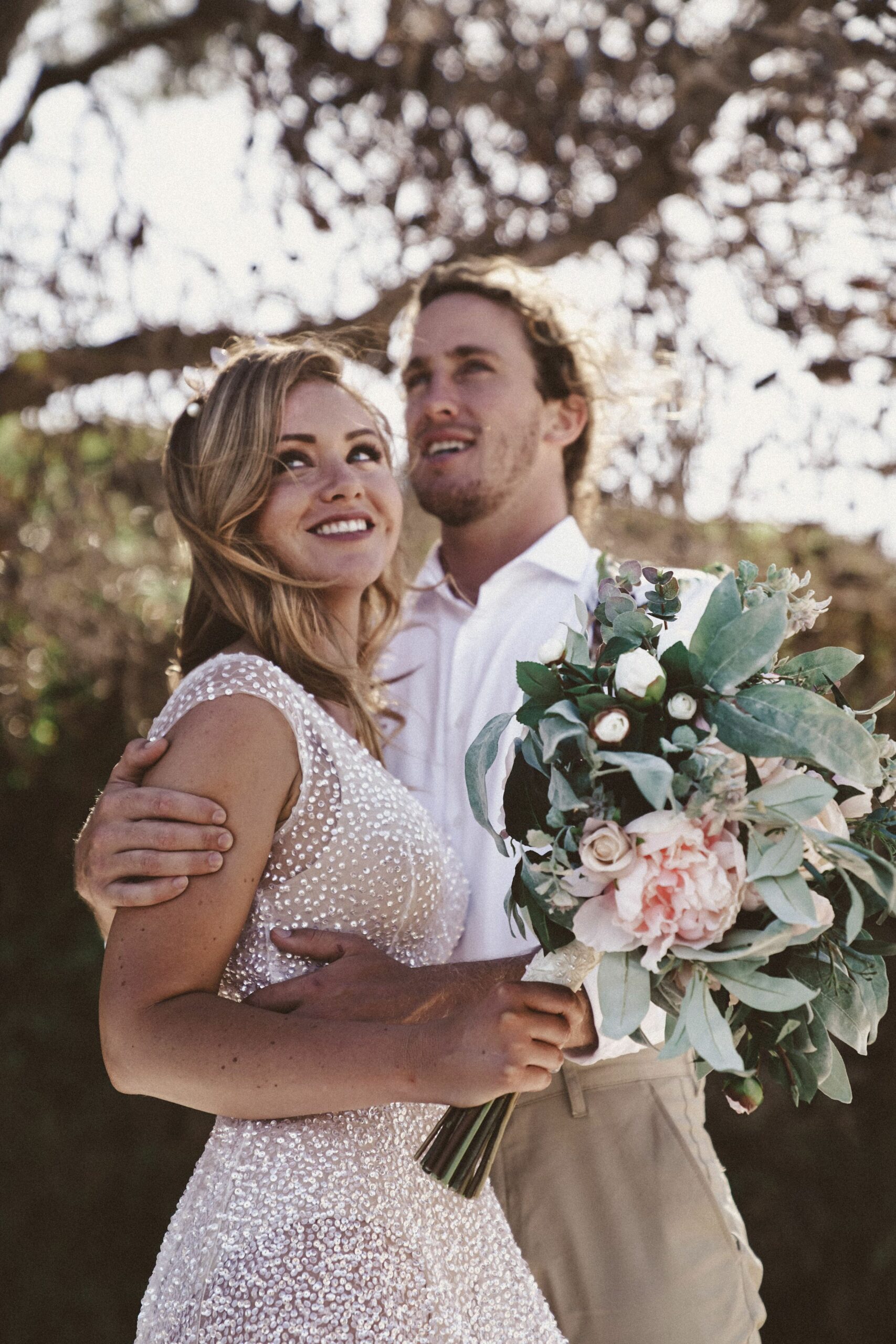 Alternative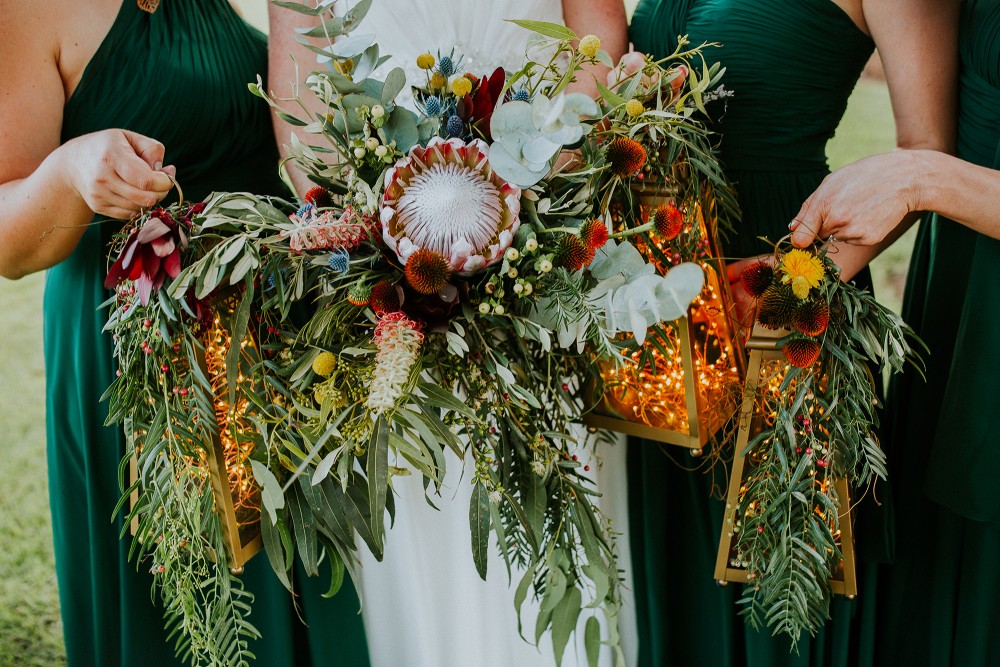 The Lord of the Rings wedding of Candice and Alexander elegantly incorporated their favourite story to tastefully transport their guests to Middle Earth.  "I wanted all Australian natives and herbs for the flowers. Our crowns were made from rosemary."
"I wanted my bridesmaids to carry lanterns full of fairy lights instead of bouquets, so I brought some Ikea lamps and sprayed them gold and asked the florist to make sprays to place on top," says Candice.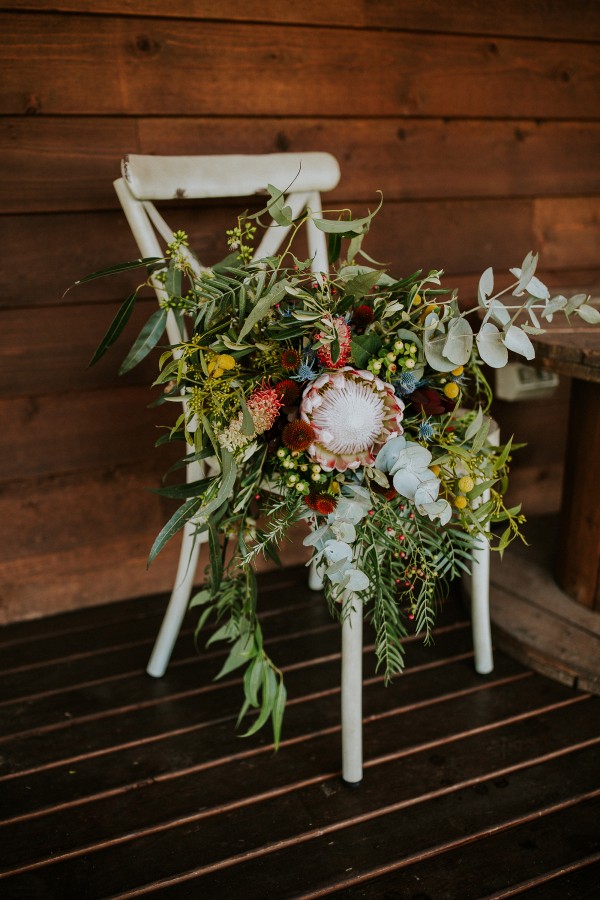 Vintage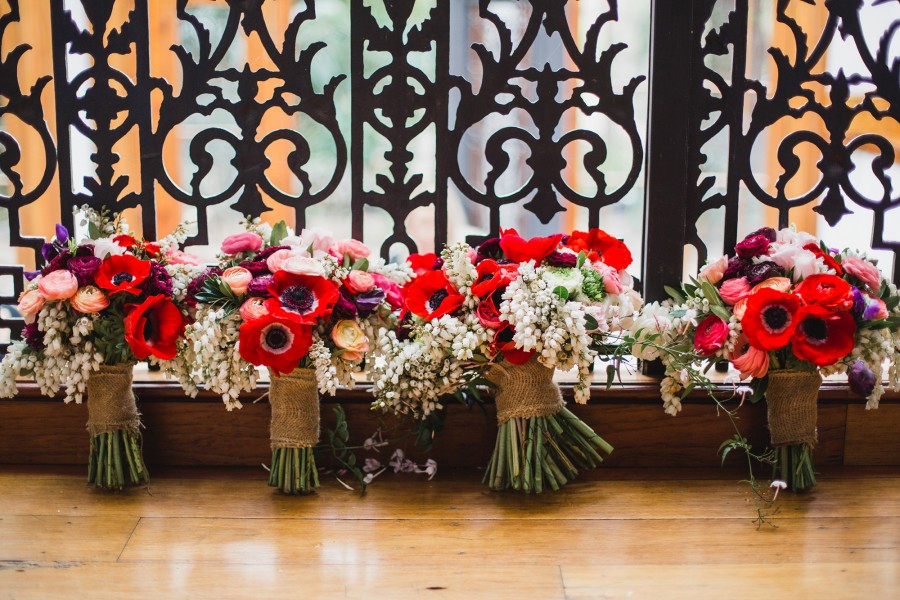 "We are both very non-traditional, so we had a casual-vibe wedding," says Emily. Emily's unique wedding bouquets were dominated by vibrant red poppies.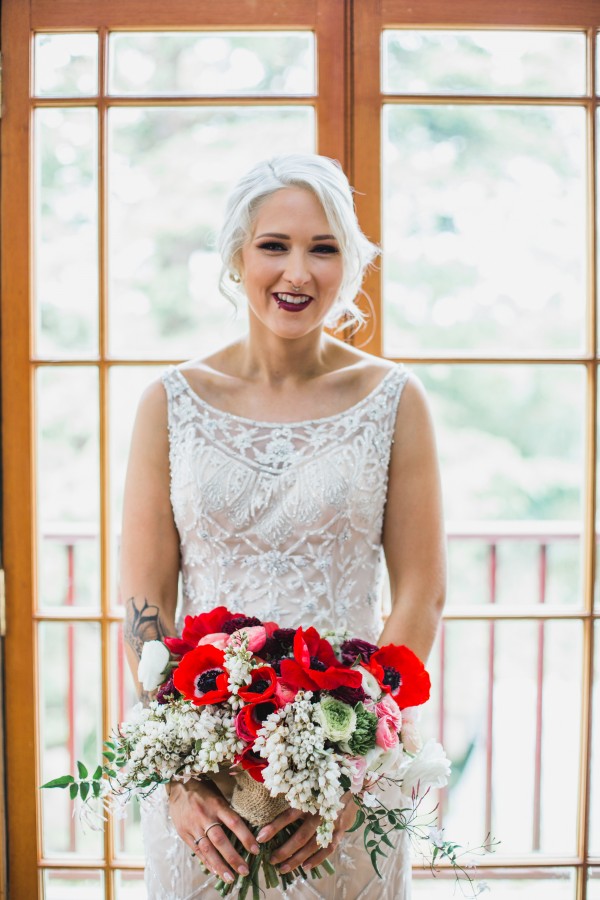 Rustic beach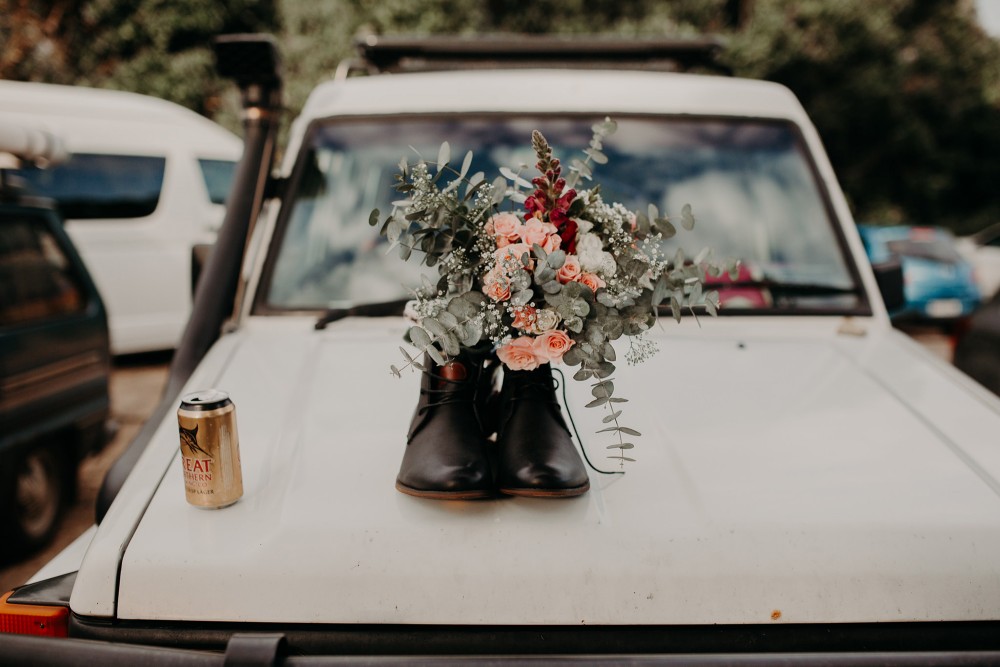 Sally and Mark hosted a rustic beach wedding. "I bought a heap of flowers for $300 from a local market and a beautiful friend of mine made them all for us the morning of the wedding," smiles Sally.
King proteas, roses, eucalyptus stem and baby's breath are some of the blooms featured in these lovely bouquets.