After a proposal at Whale Bay, New Zealand's best kept secret, it made sense for Christina and Blaise to return to New Zealand for their romantic hotel wedding on September 15, 2018.
"We wanted our wedding to be relaxed, natural and intimate so Lake Wanaka in New Zealand's South Island encapsulated all of this for us. At every step we made a conscious effort to not get too caught up in the details that could take away from the reason we were marrying each other. Instead we chose to harness the amazing location we'd chosen, from the beautiful lakeside backdrop to the ominous and majestic snow-capped mountain ranges that surrounded us," says Blaise.
After the ceremony, the newlyweds, aged 26 and 33, enjoyed a helicopter ride to Roy's Peak, allowing them to take a moment alone to reflect on their special day and take in their spectacular surrounds. Then, at Edgewater Hotel Wanaka, 42 guests joined the pair to celebrate into the night.
"Set in a stunning natural wonderland and using amazing local suppliers, our wedding was bursting with organic splendour and adventure while remaining quaint and intimate."
Photos courtesy of Juddric Photography.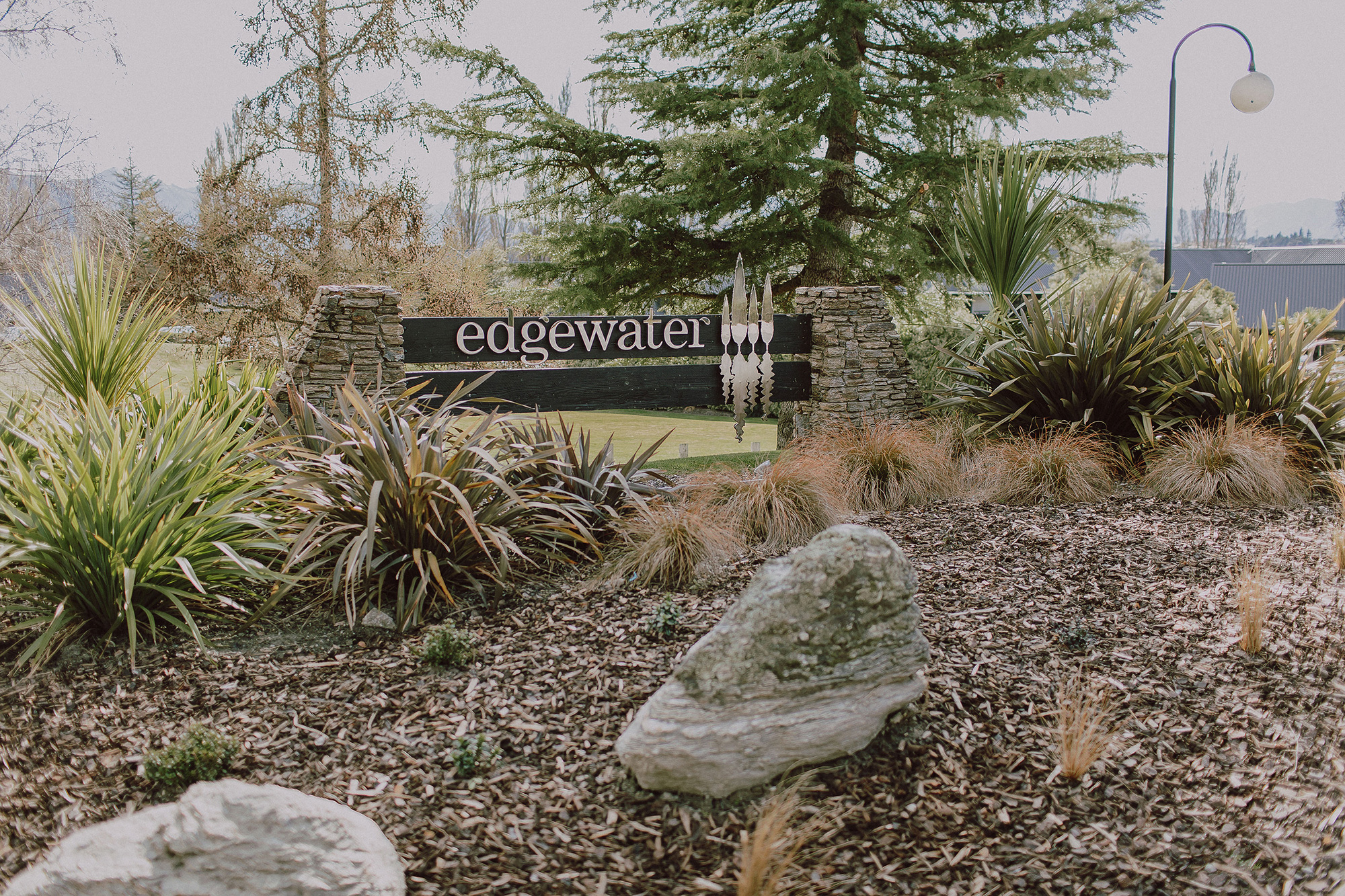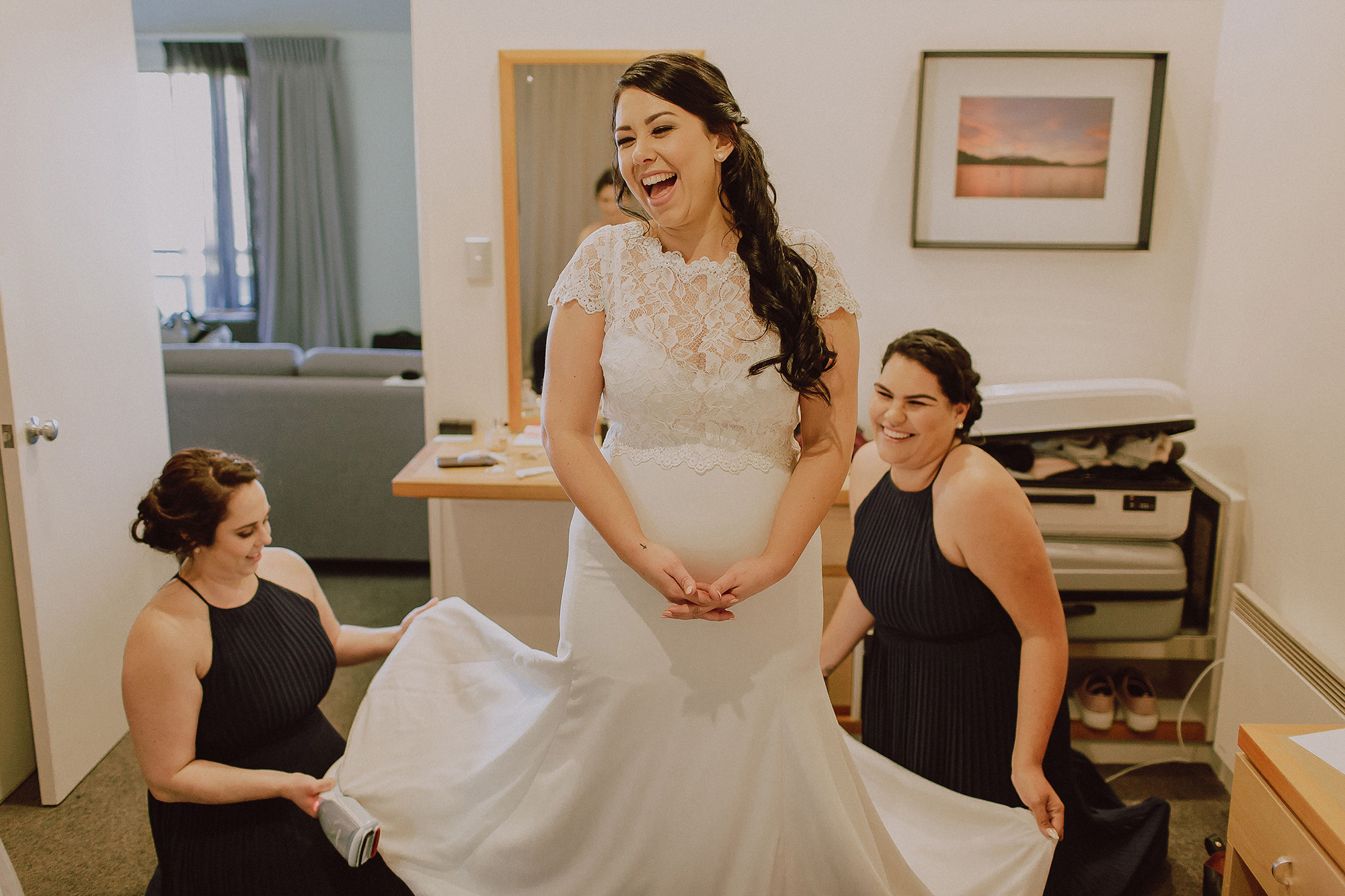 Christina wore an incredible ivory lace gown purchased from BHLDN.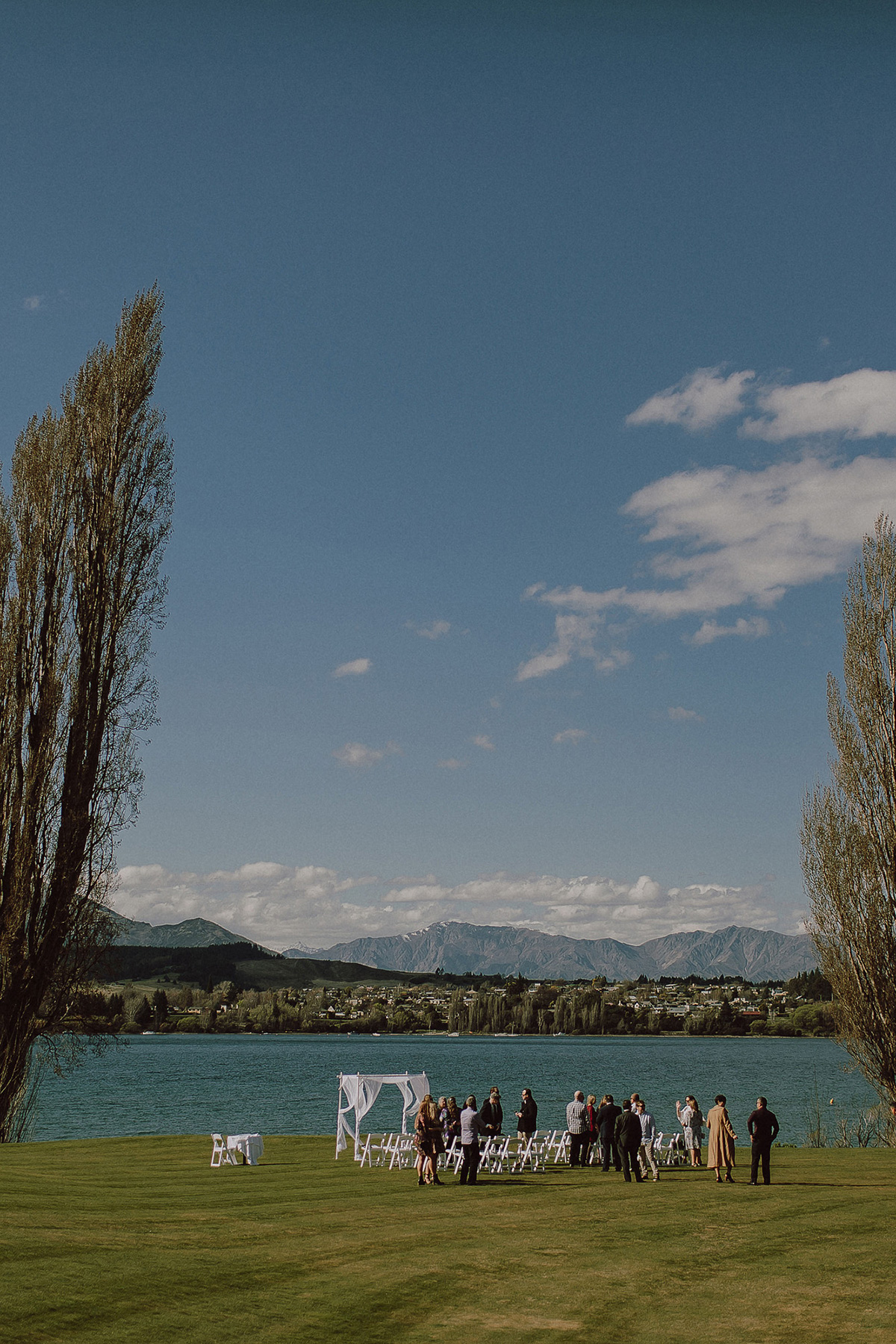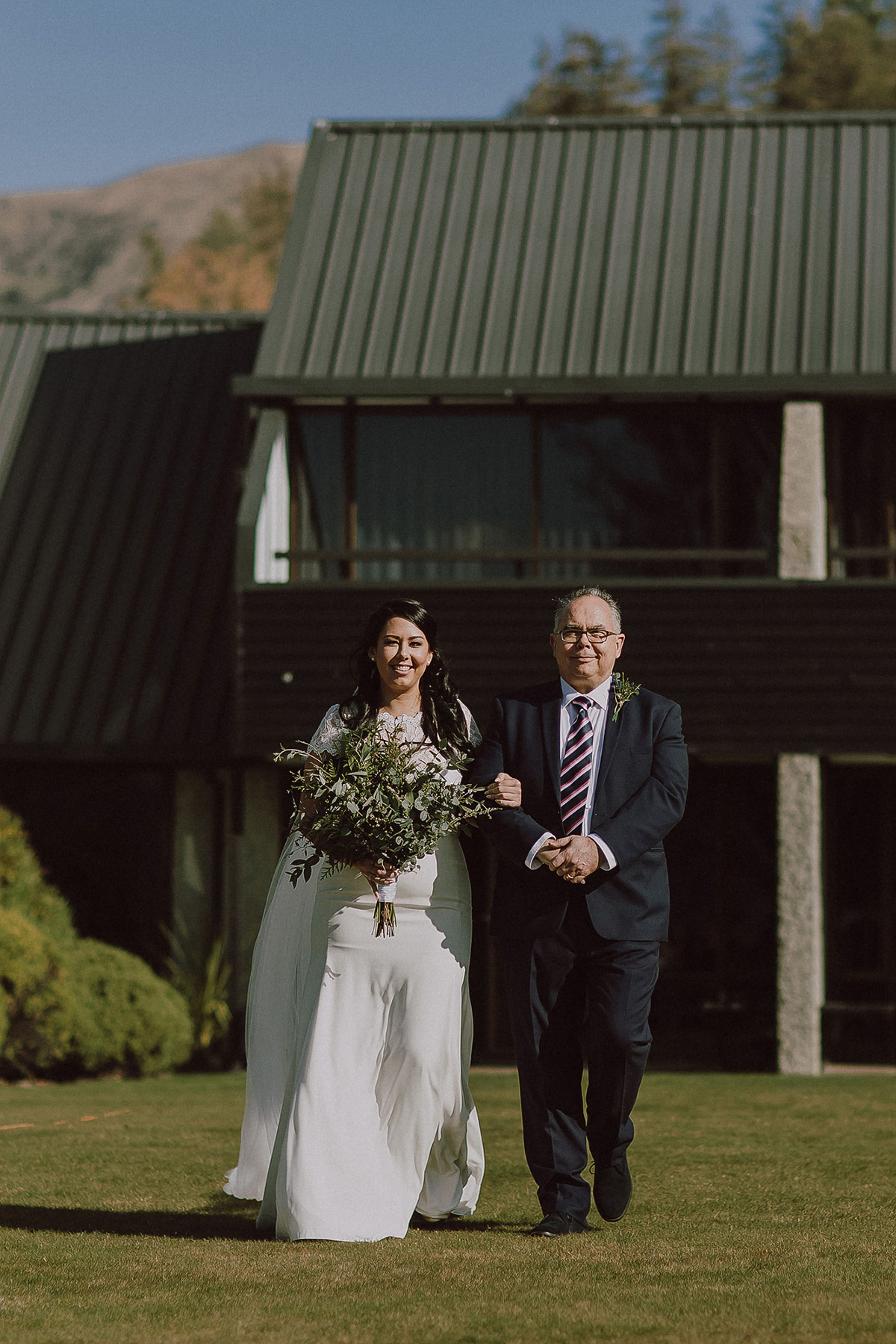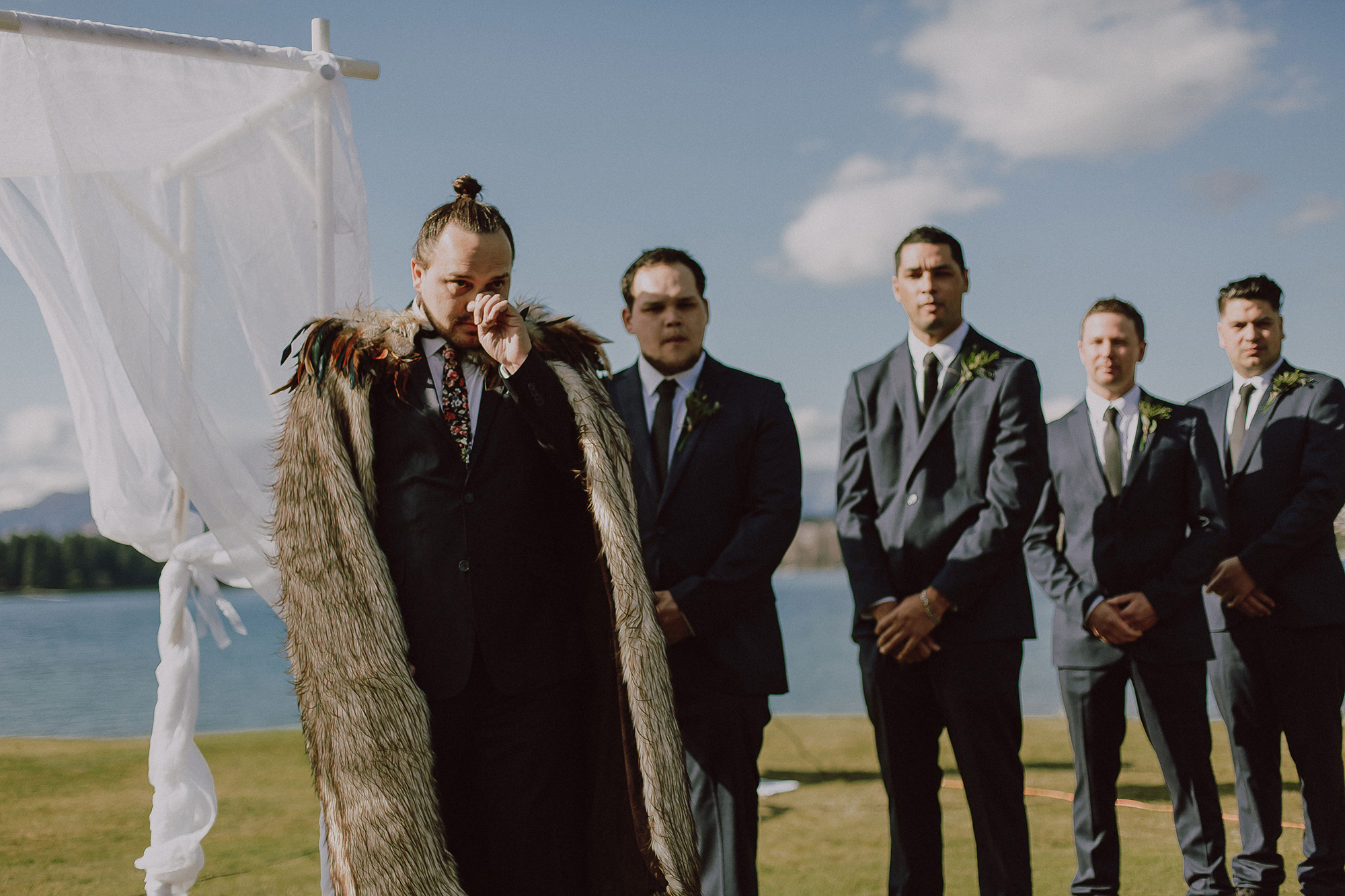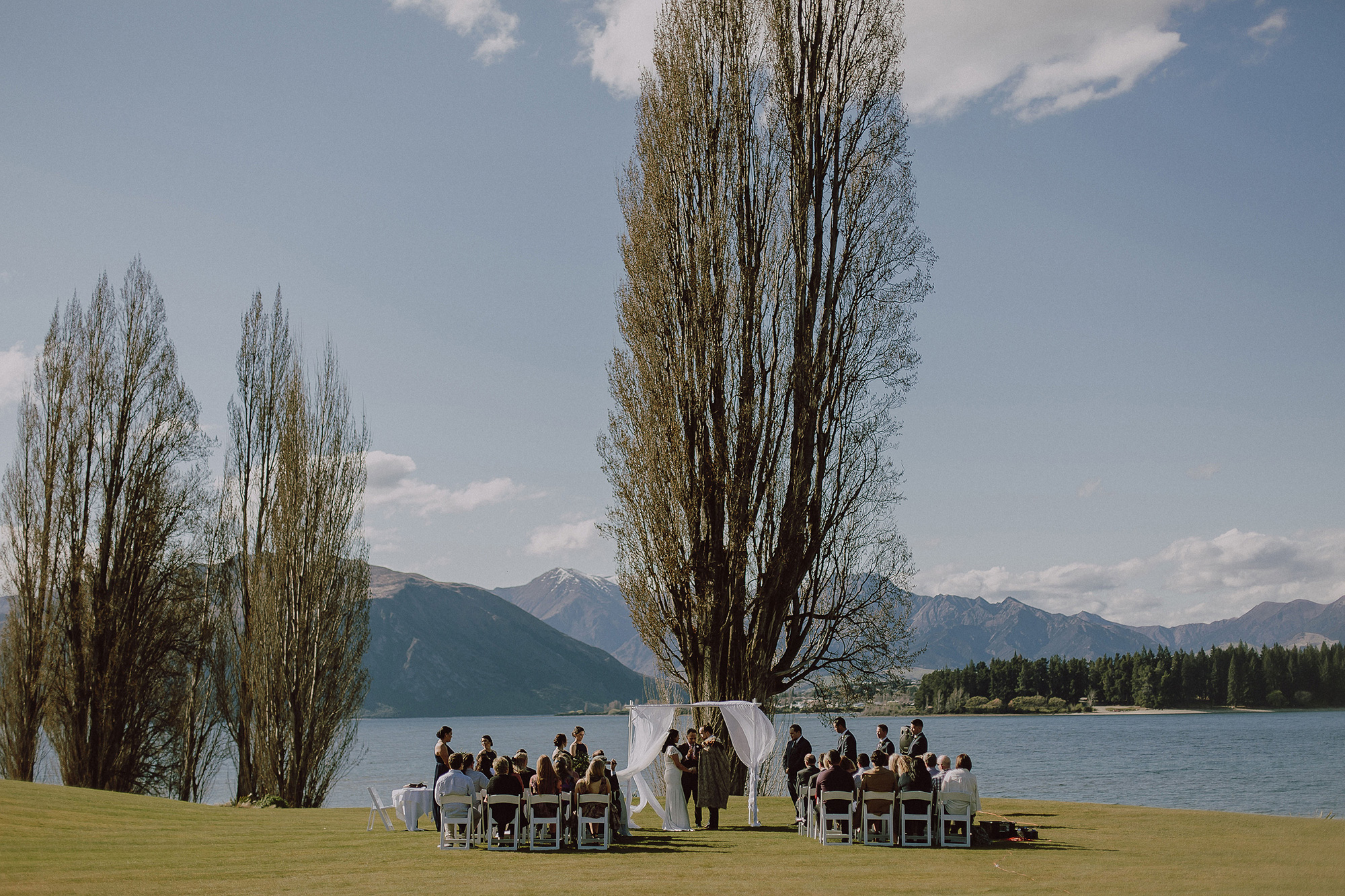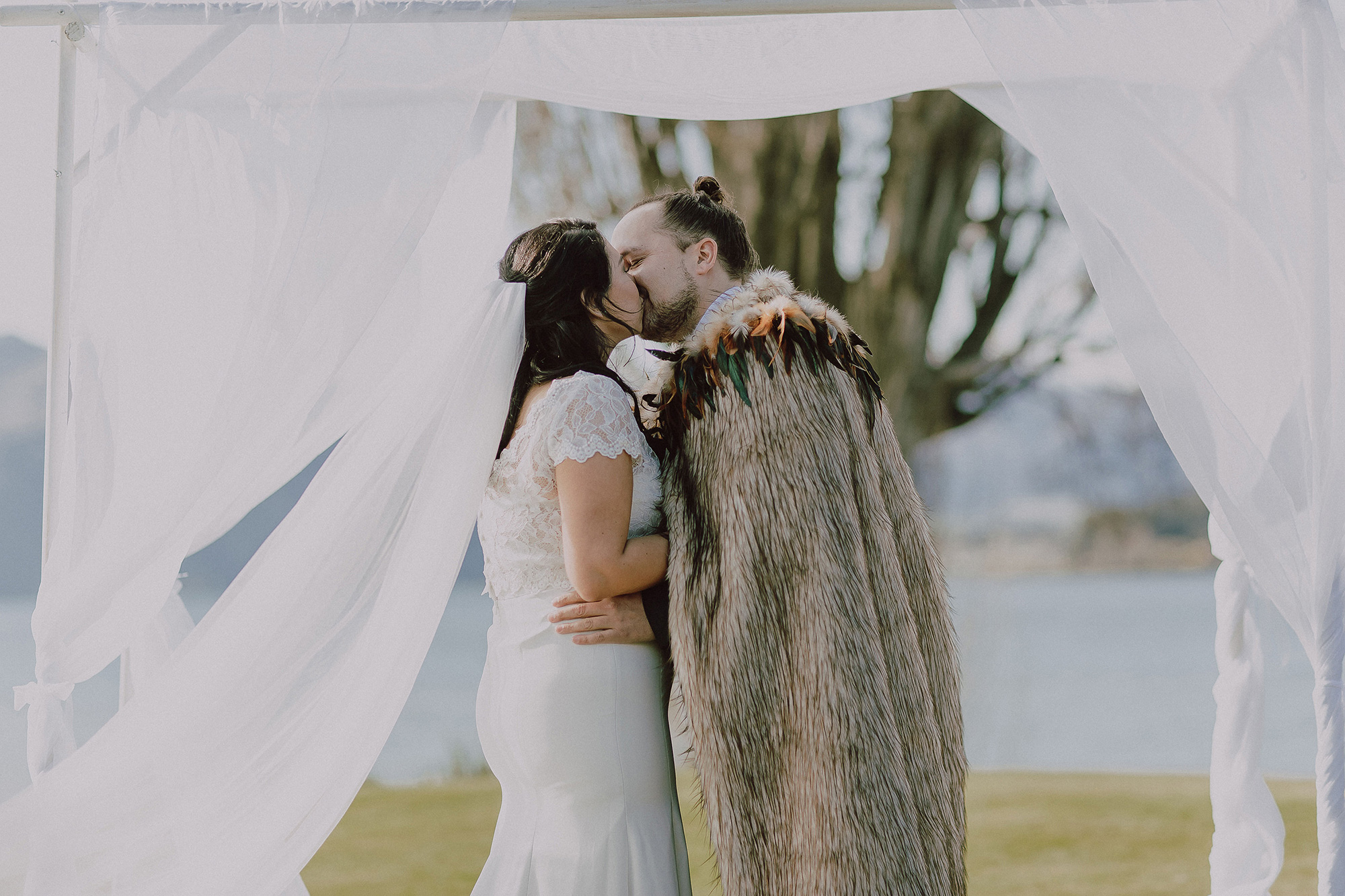 To honour his Maori heritage, Blaise chose to wear a "Korowai" – a traditional ceremonial cloak made in his home town on the North Island and flown down for the day.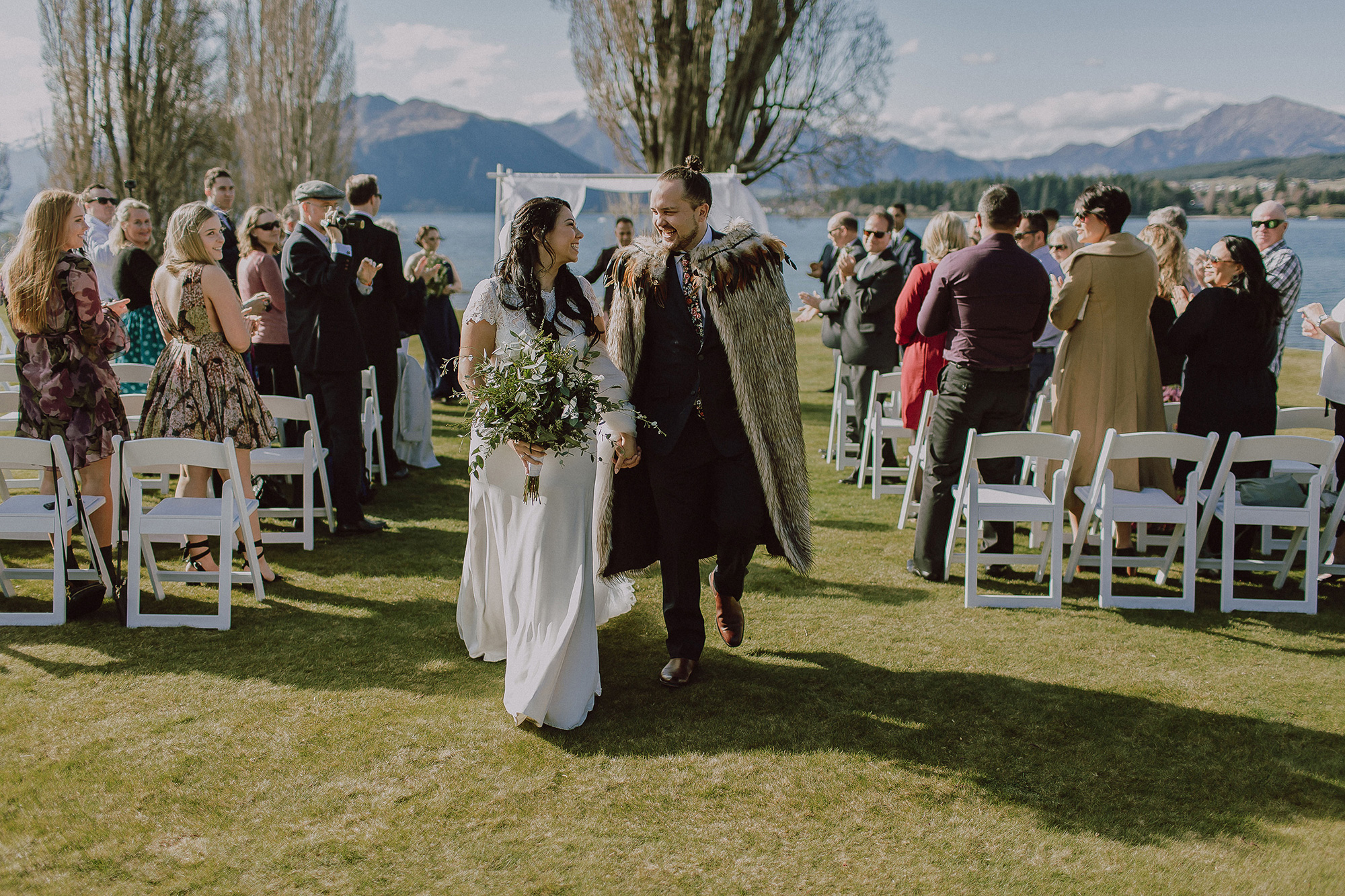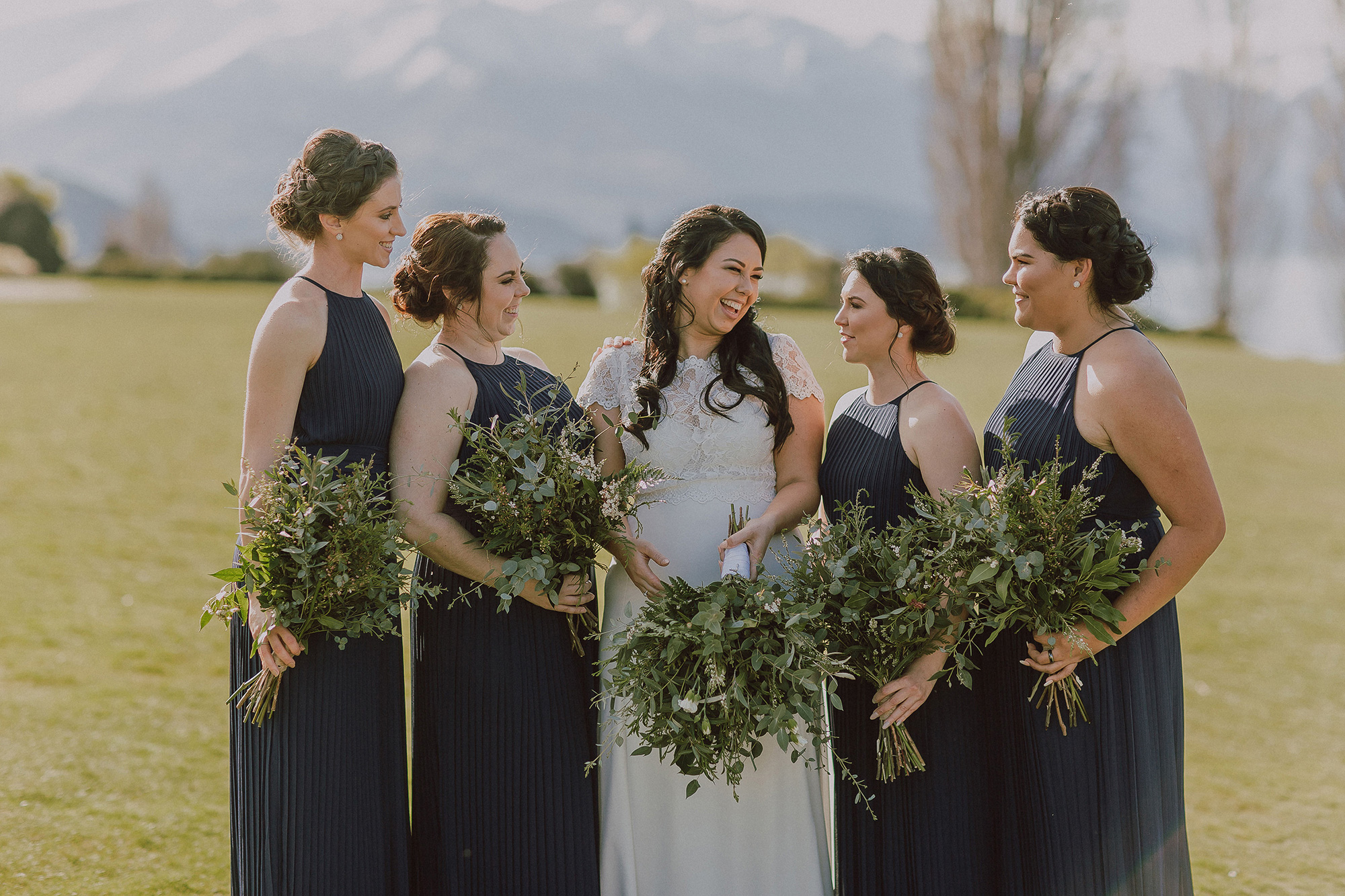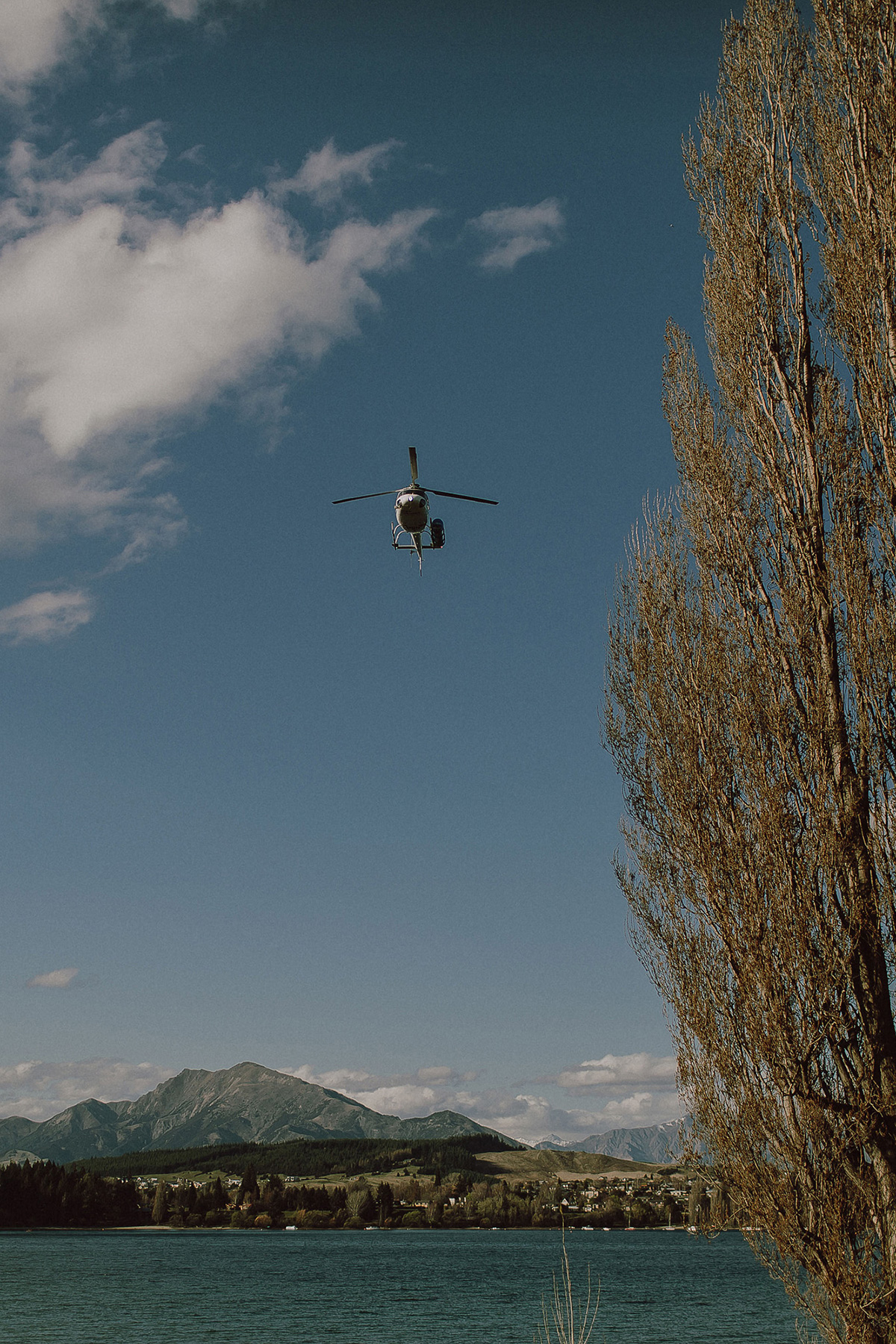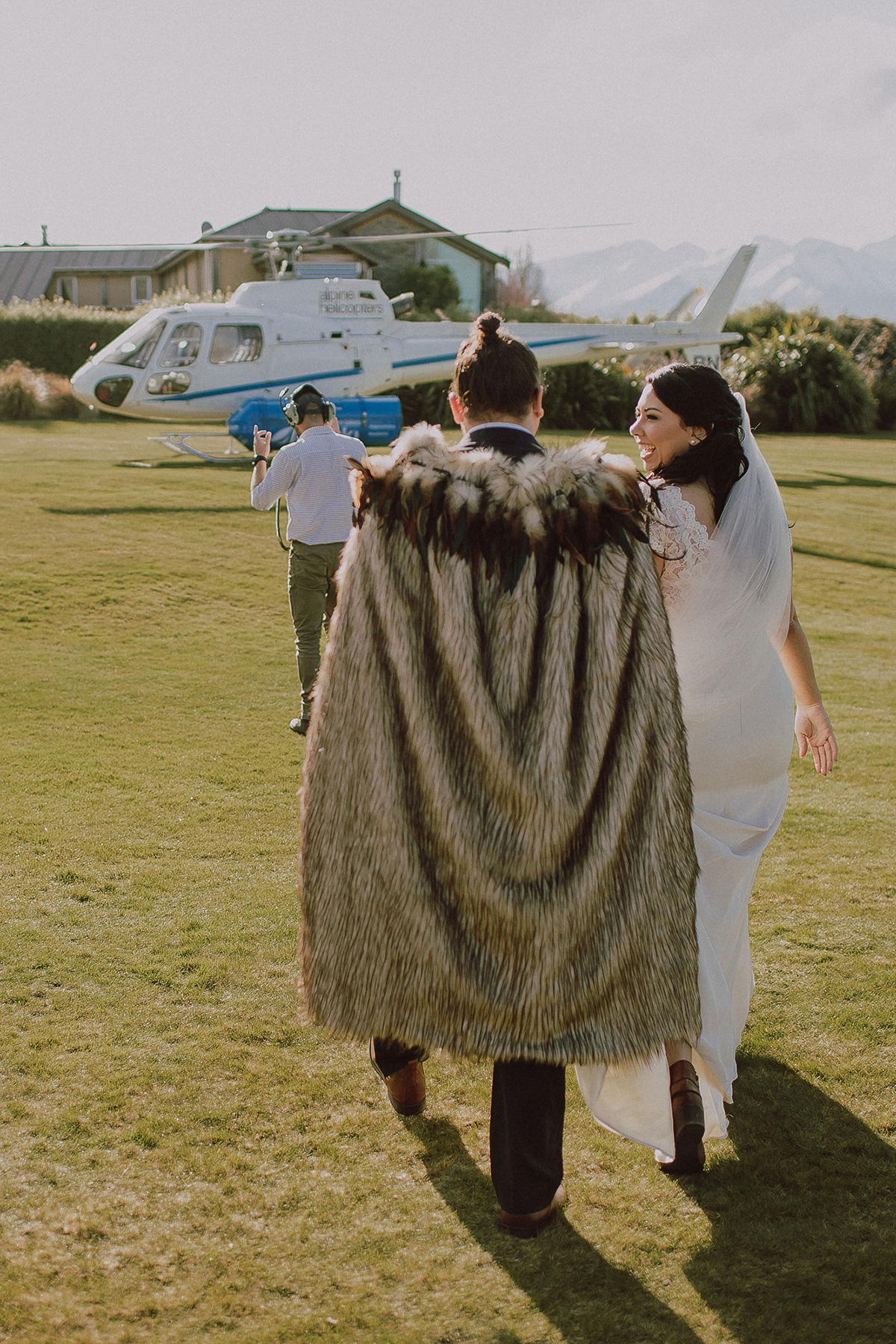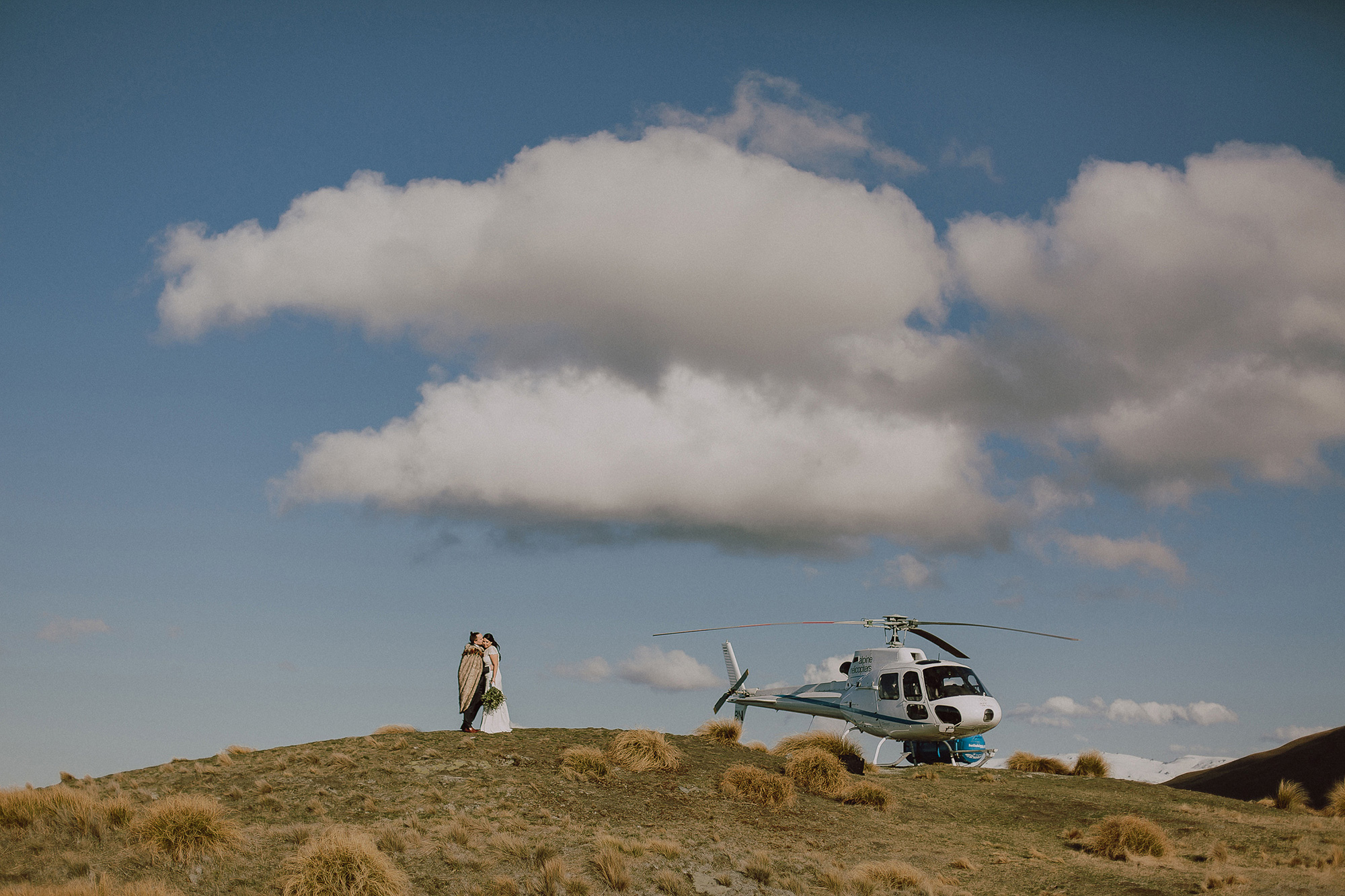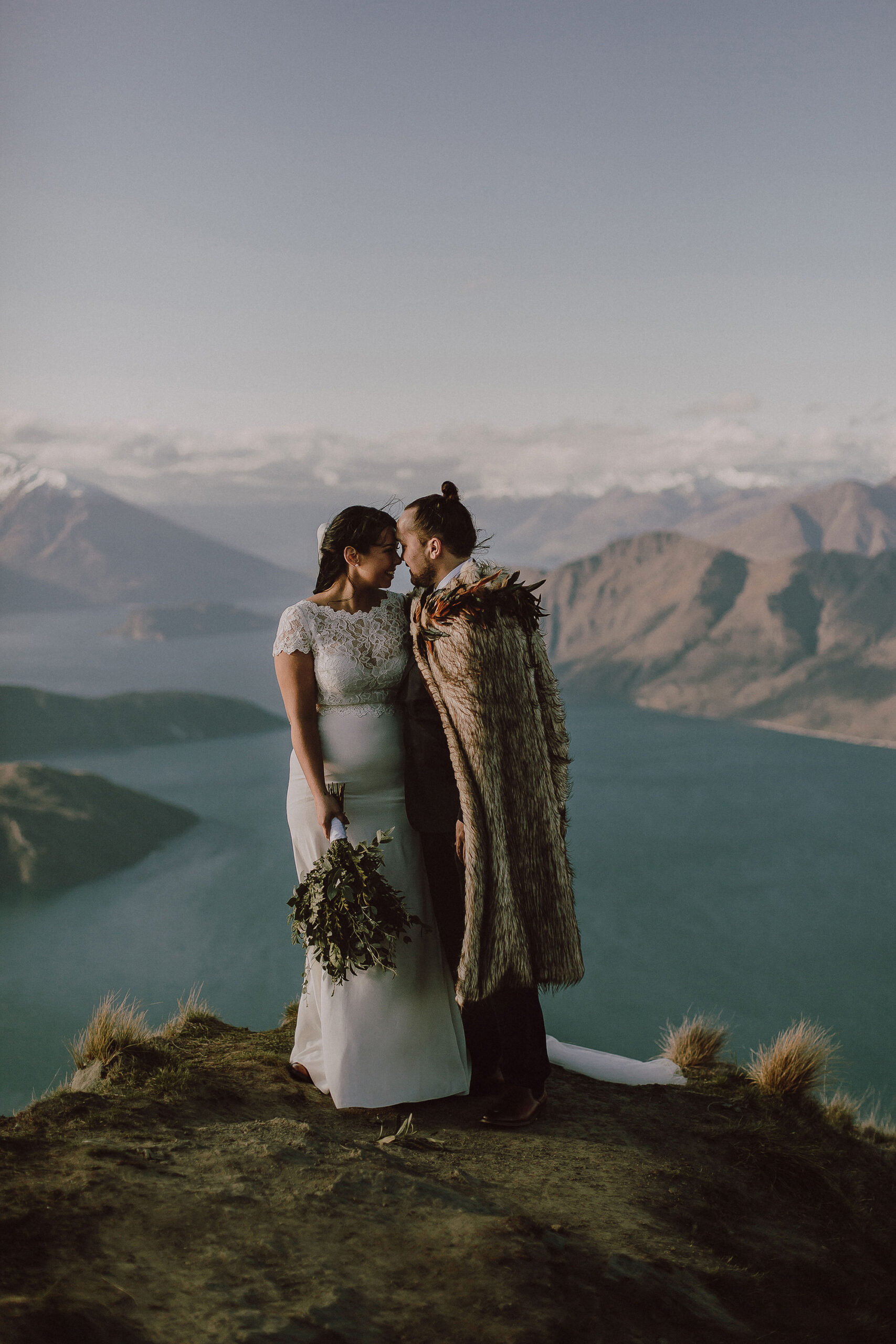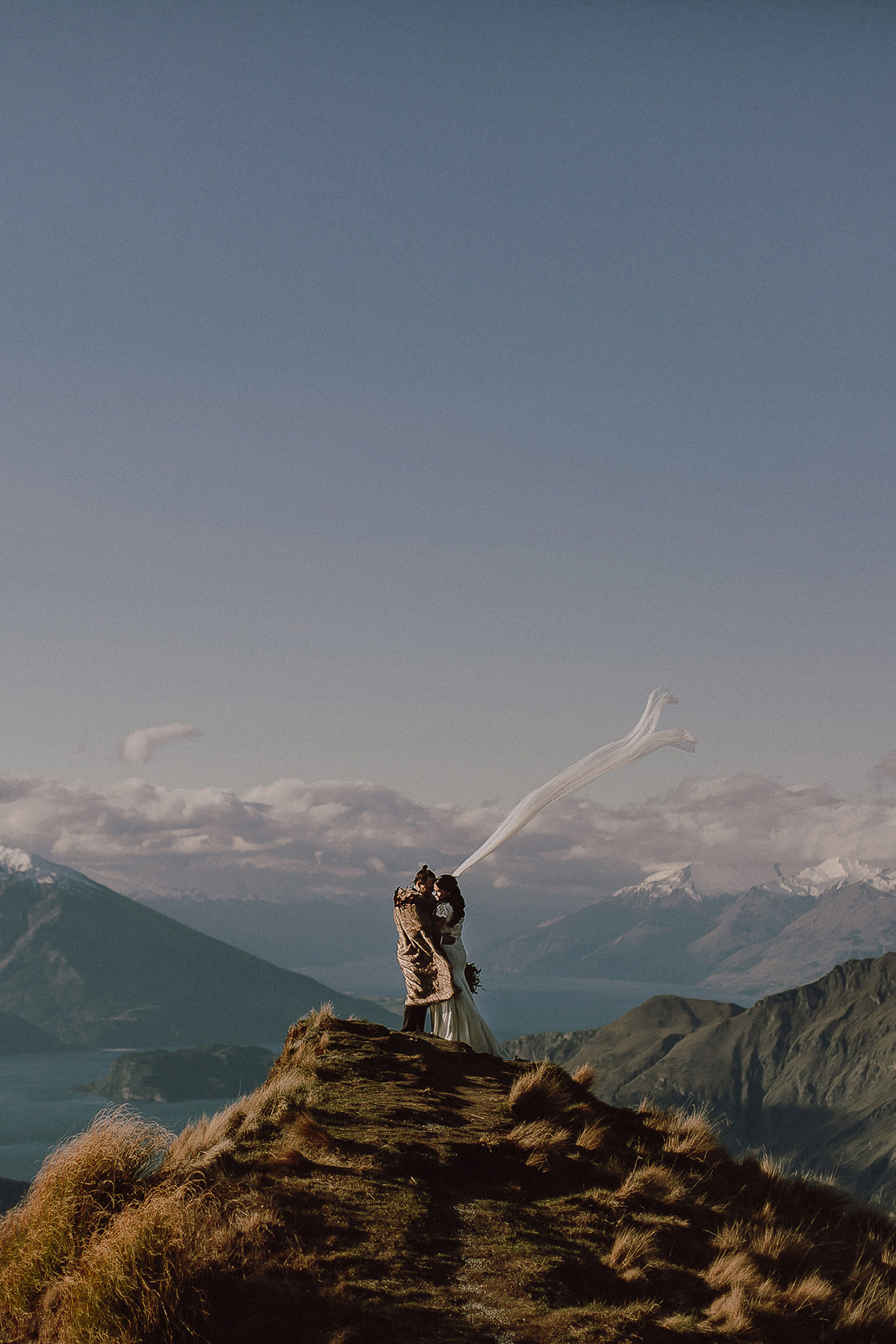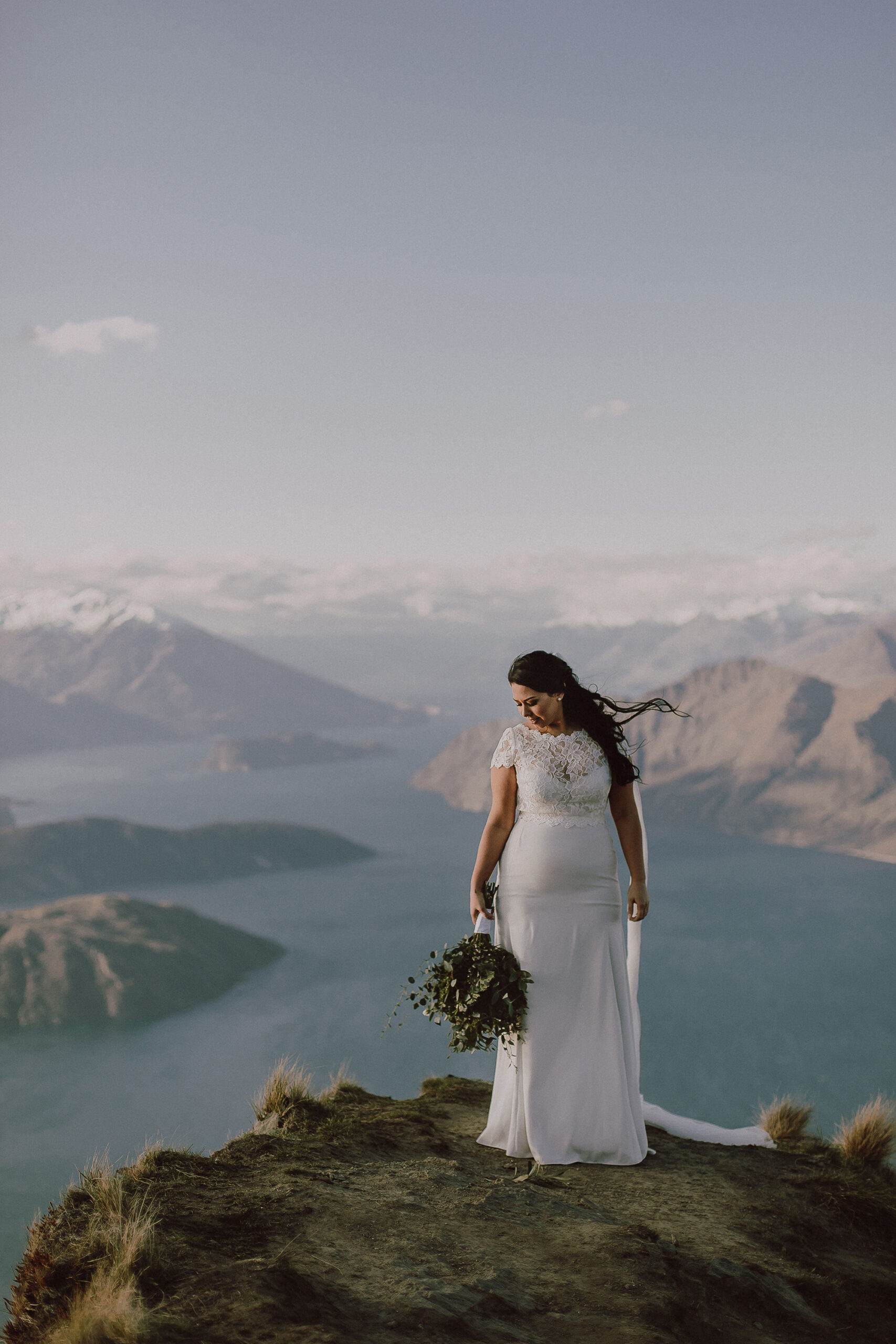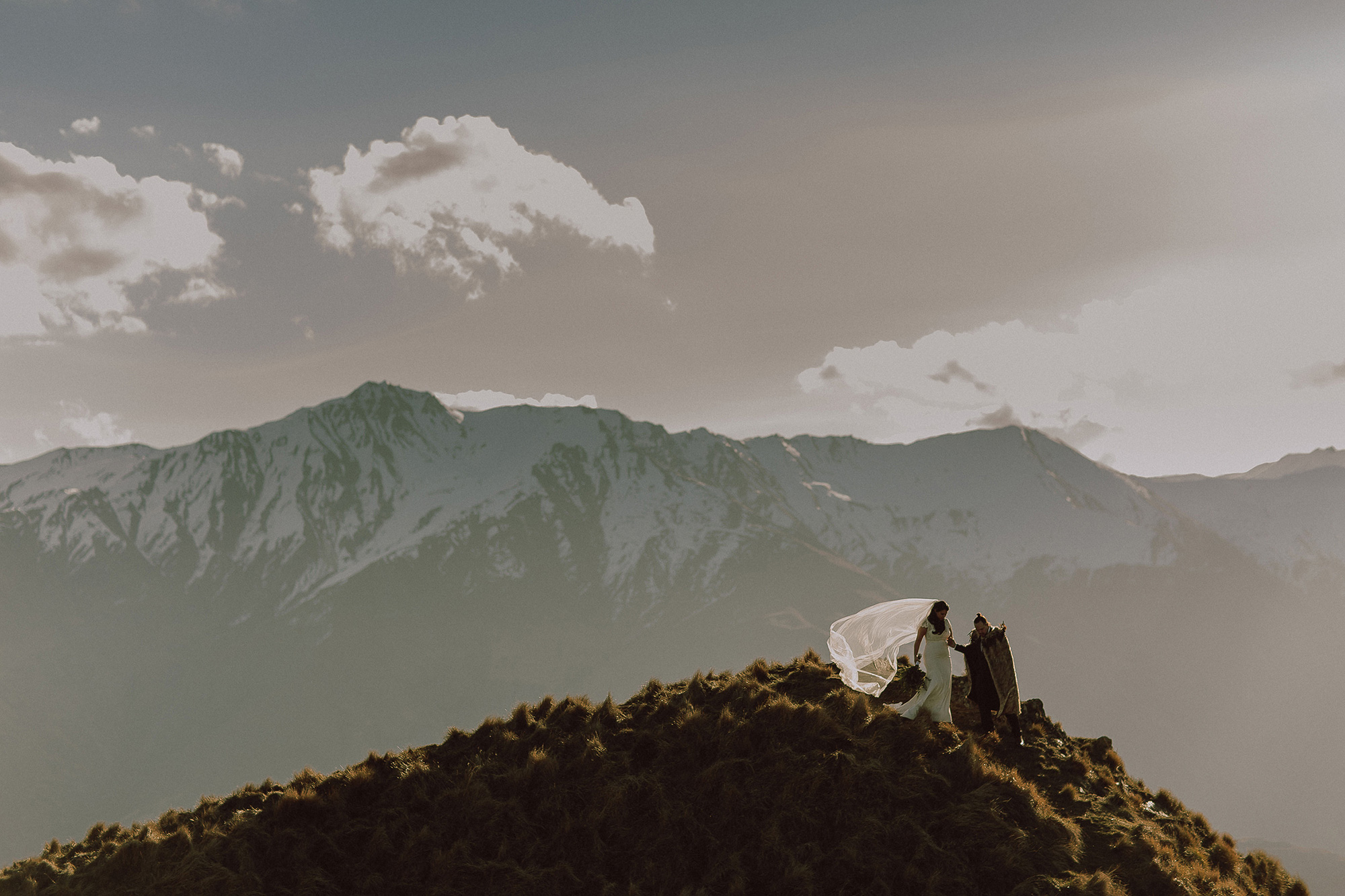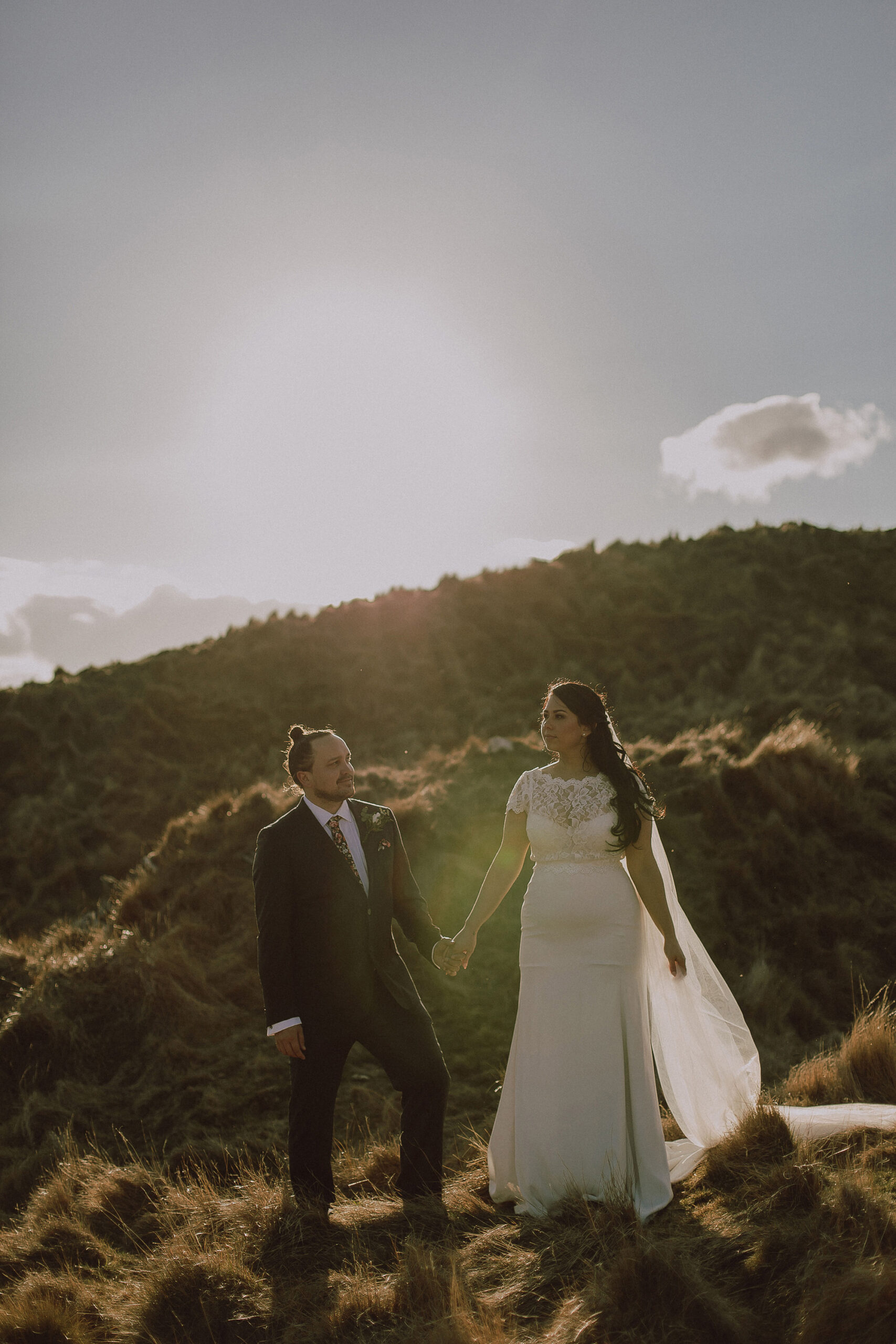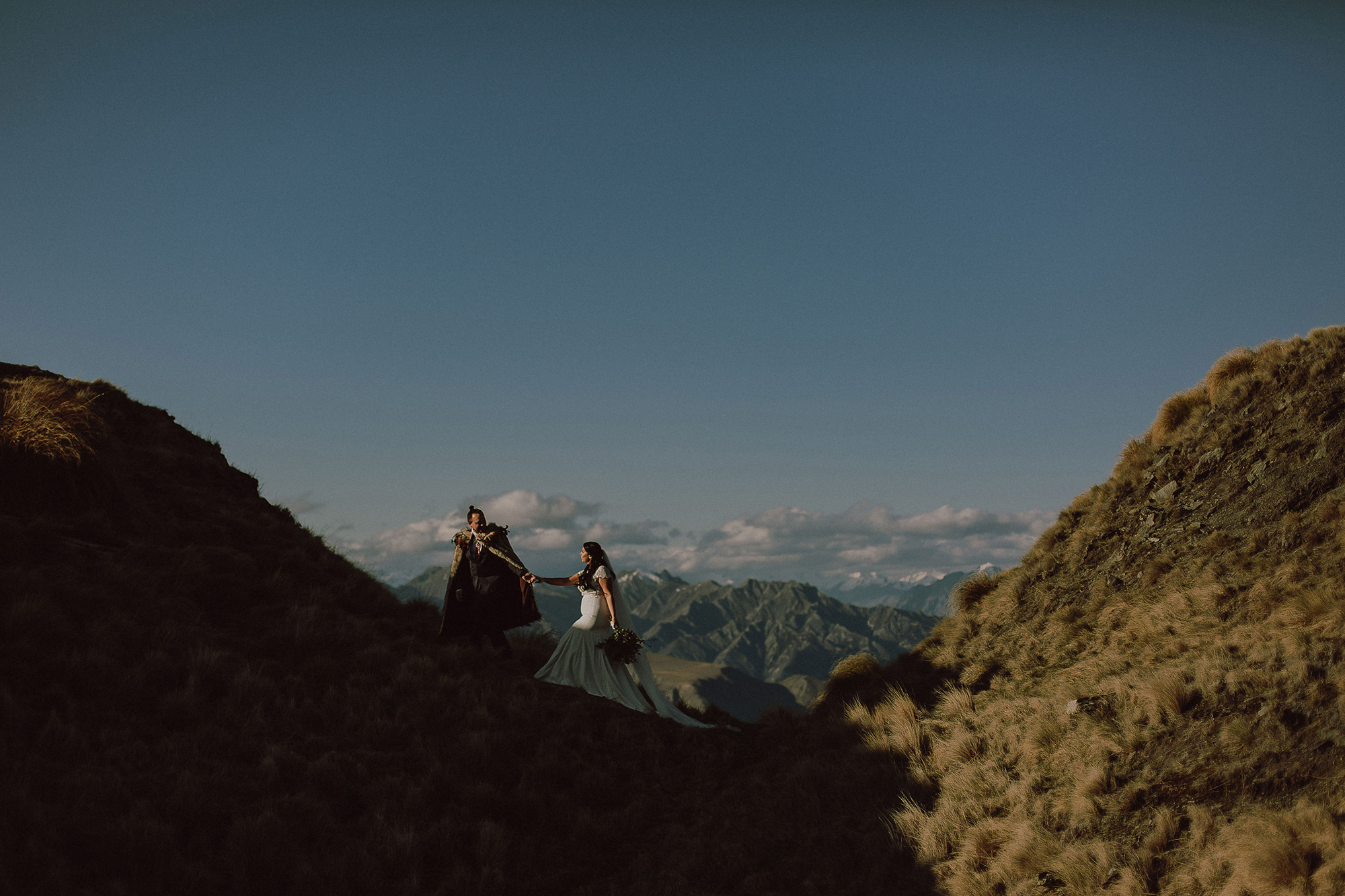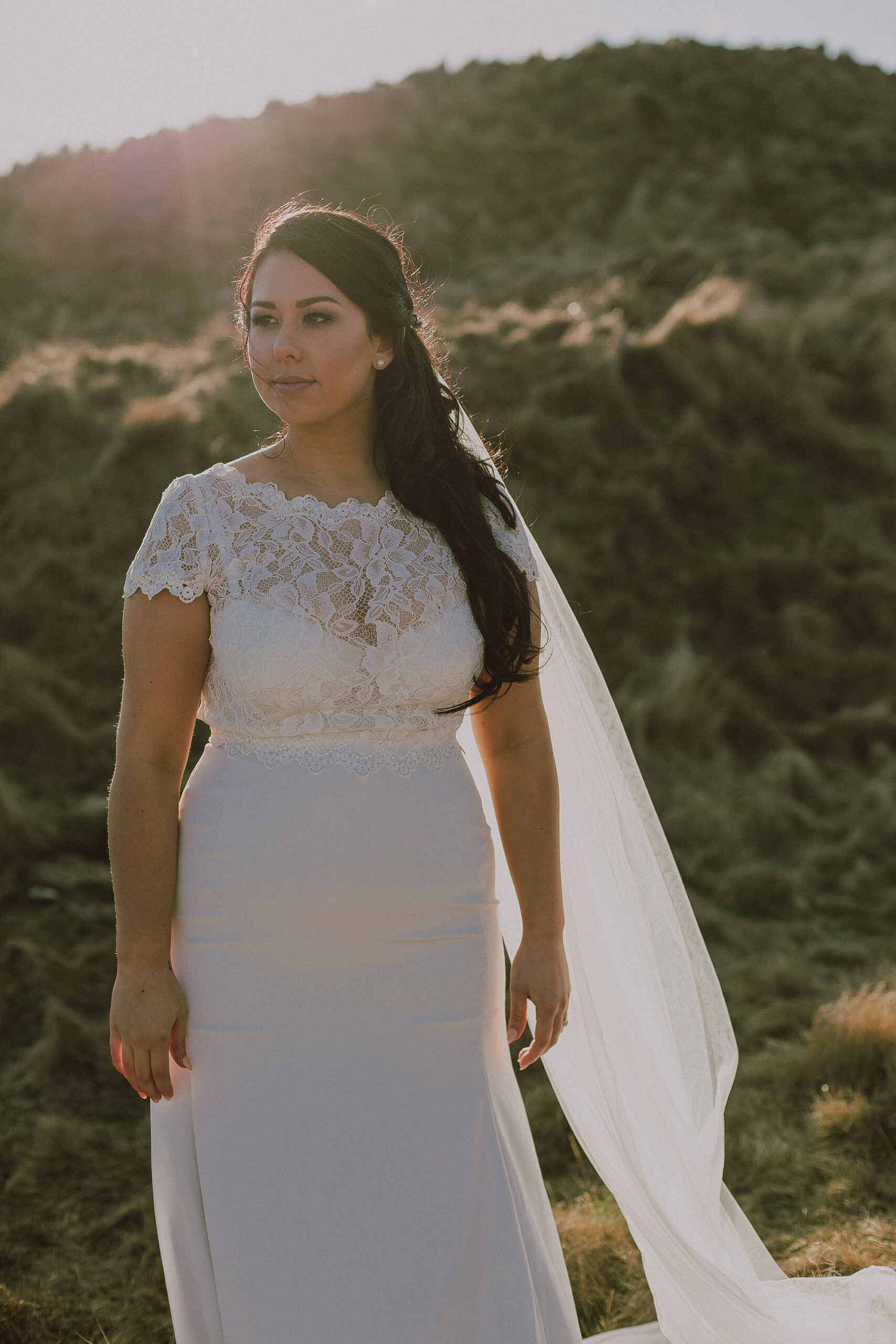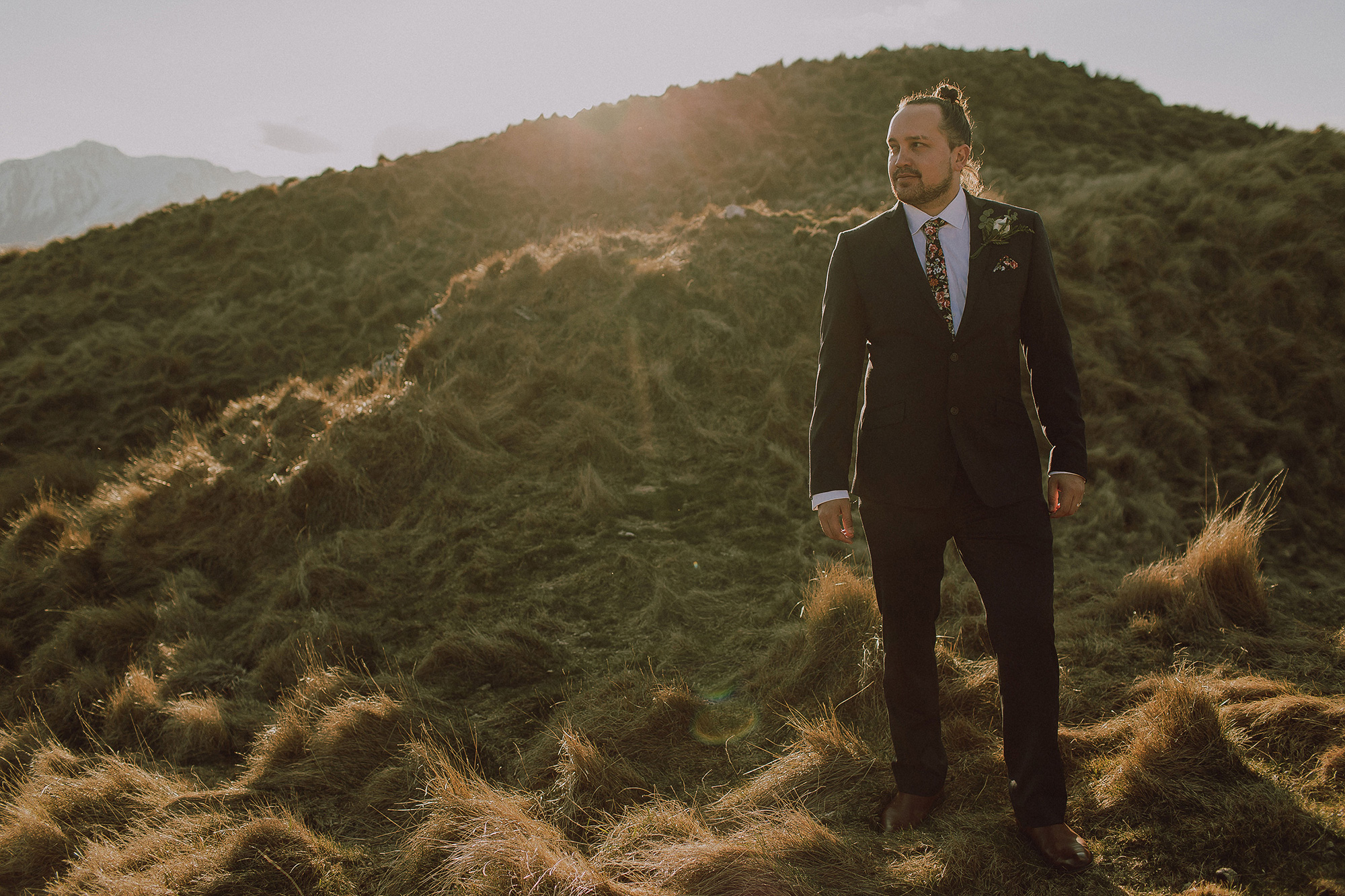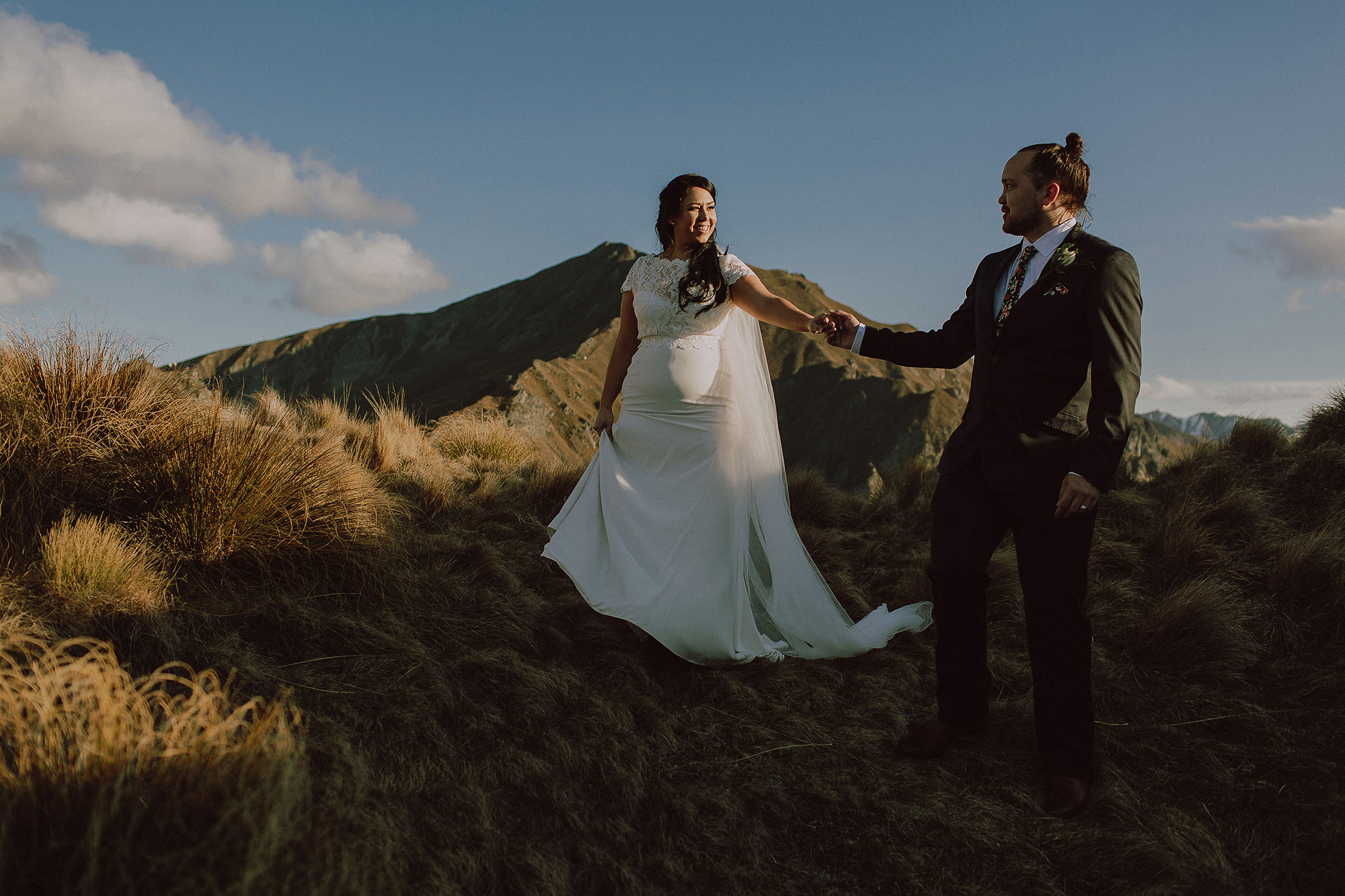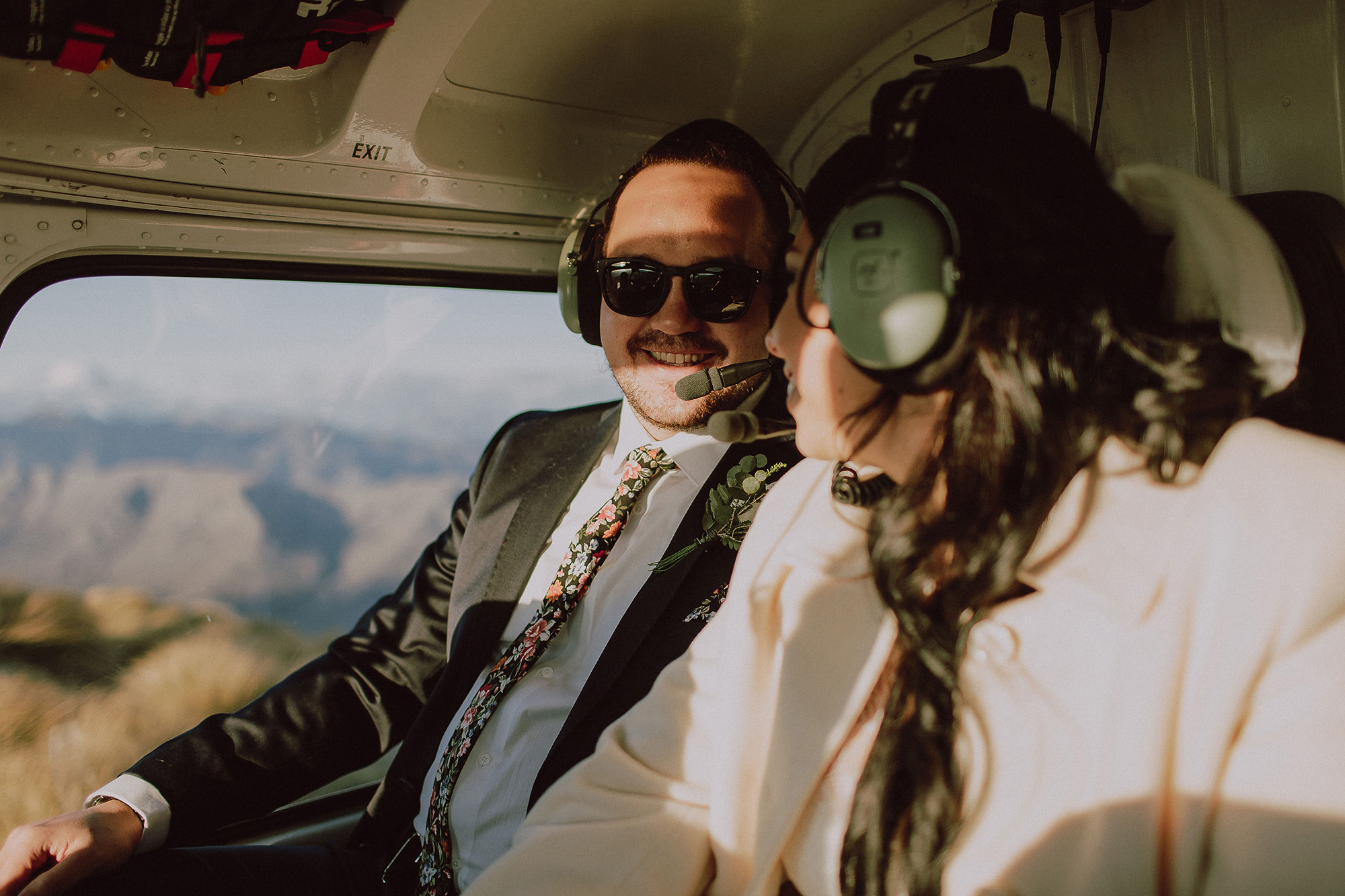 "Christina and I first met at work in Brisbane in 2015. We were in the same department and one Friday I saw her struggling to carry 30 Dominos pizzas up to the floor for lunch. What a great opportunity, I thought, to see if she needed help and to spark up a conversation with the beautiful new girl on the floor that had everyone talking," says the groom.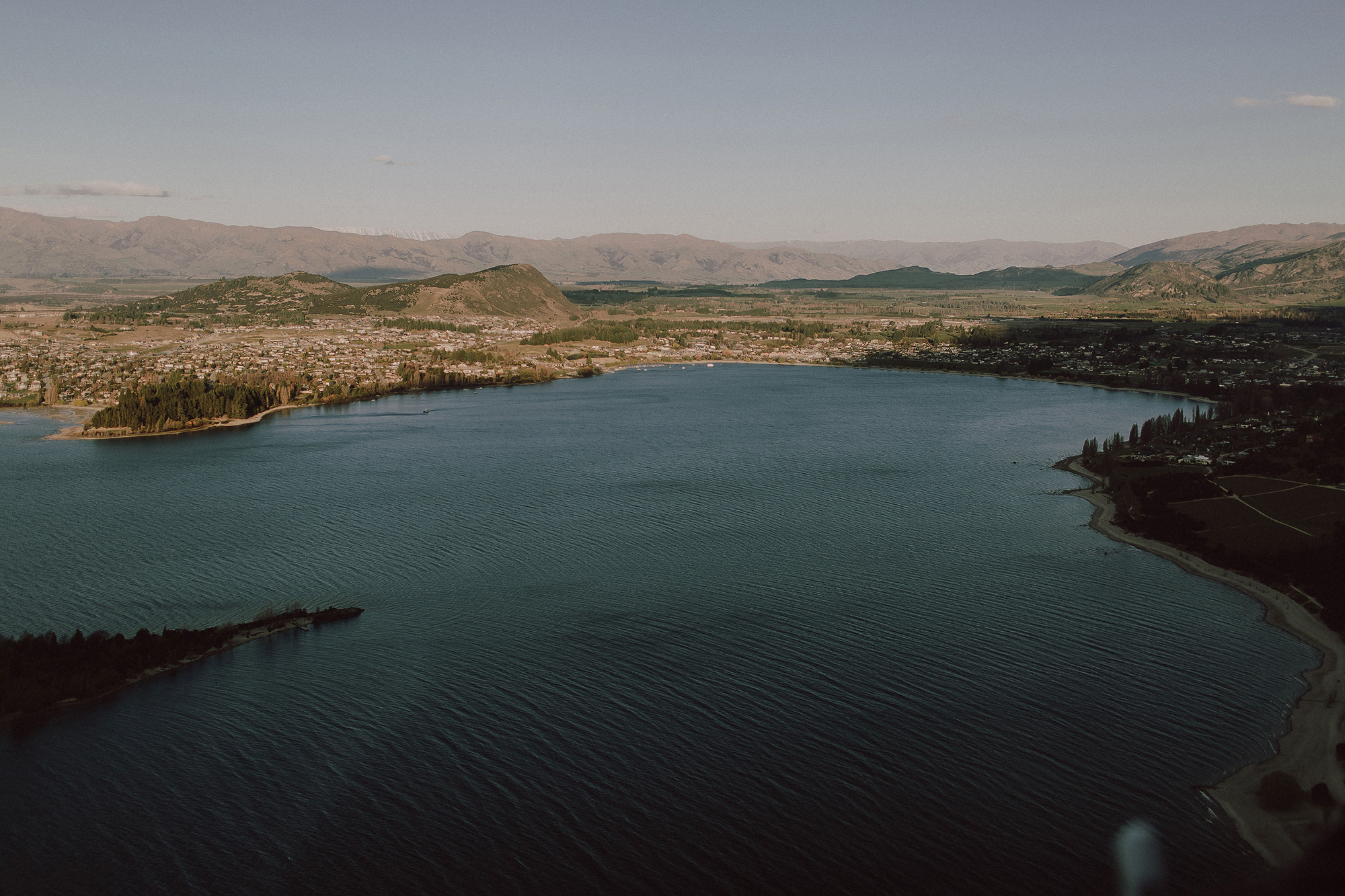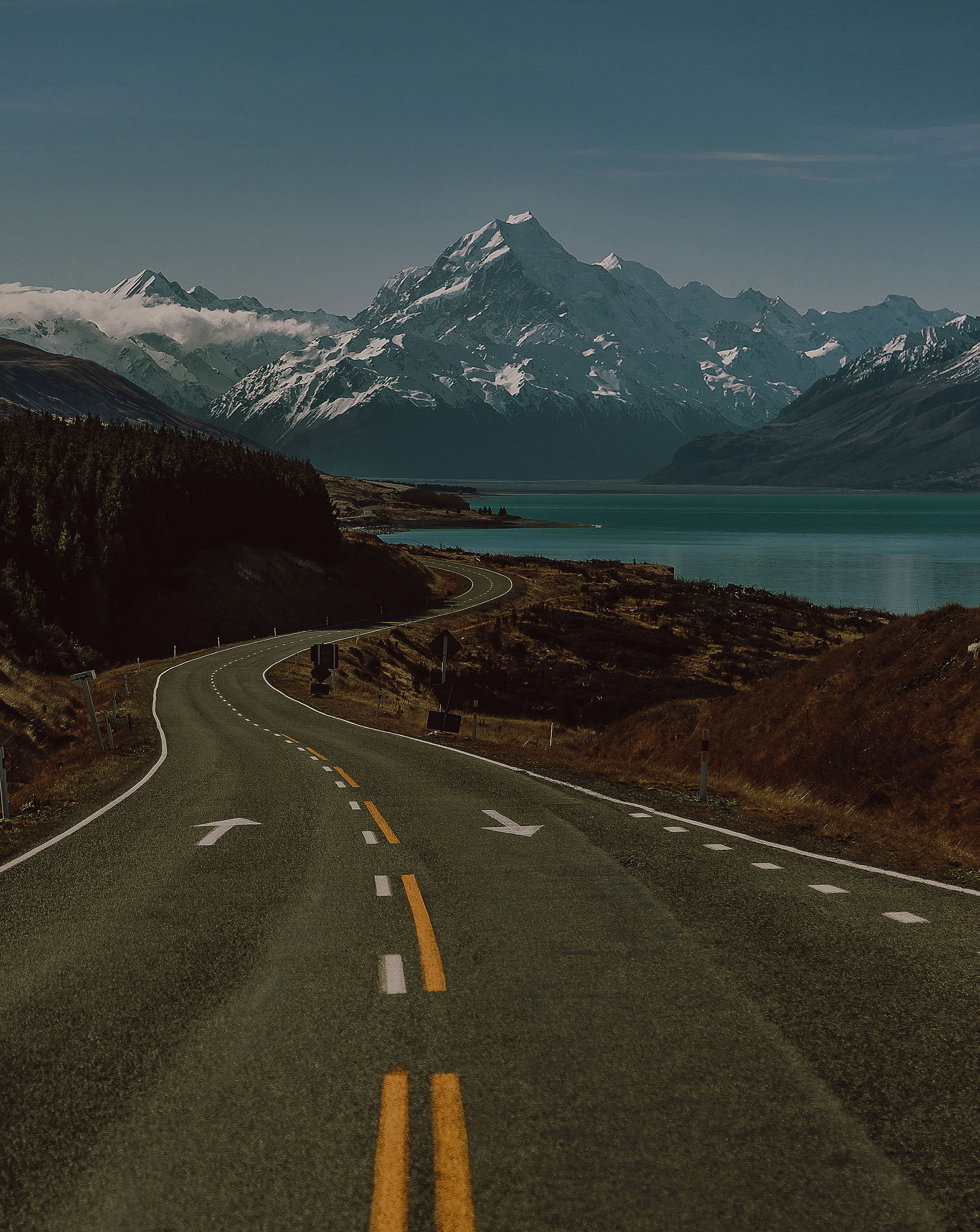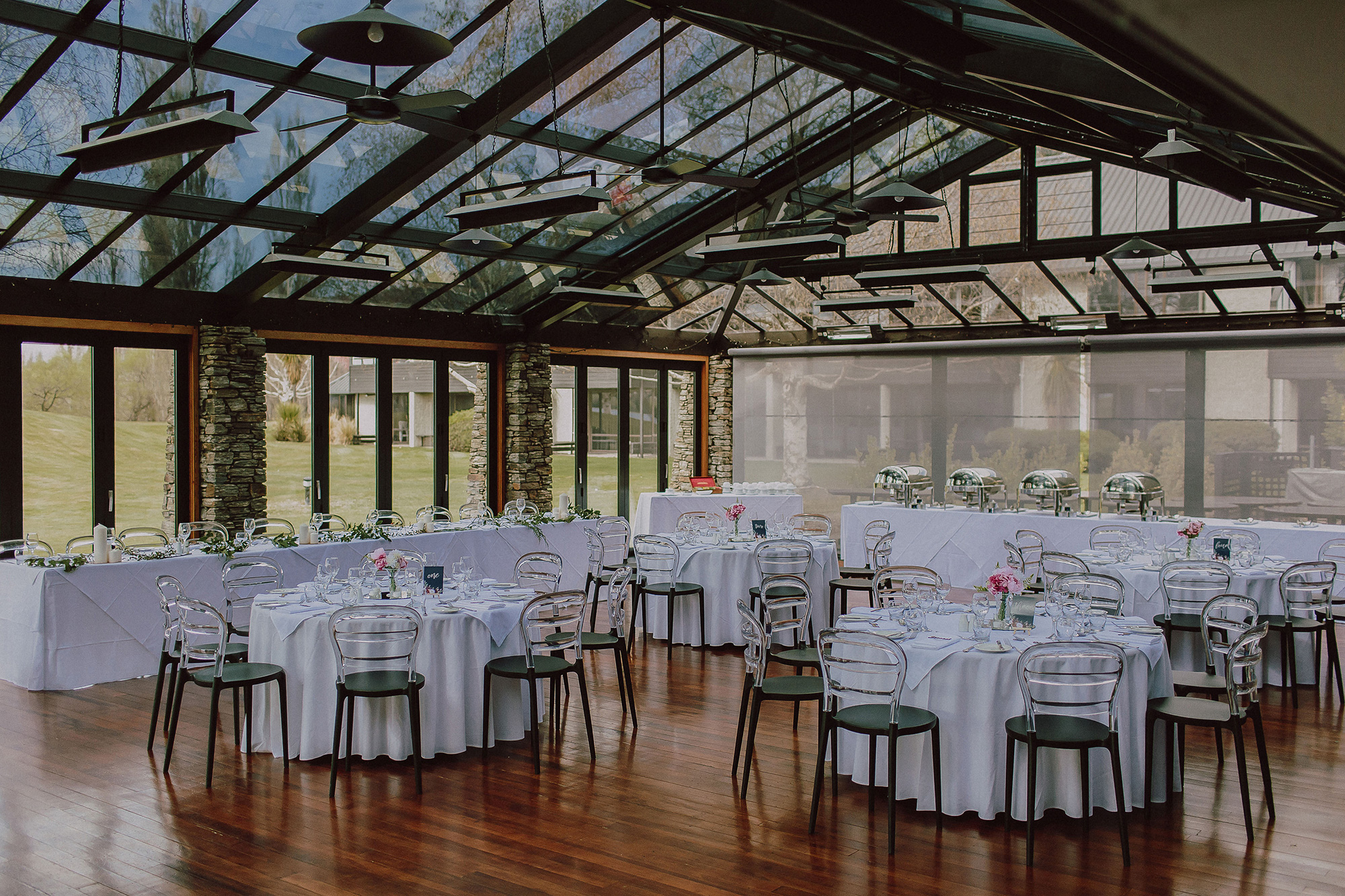 As a special addition to their decor, the couple had Wooden Letters Australia create a personalised place setting for each guest.