After nine years together, Erin and Jye, aged 27 and 30, tied the knot with an elegant farm wedding held at an olive grove 45 minutes from Hobart.
"We fell in love with our venue as soon as we arrived. The sun was shining bright and it just felt so peaceful and relaxing we knew it was right for us," says Erin.
The ceremony was held amongst the olive grove, complete with white Italian chairs, rose petals lining the aisle and two floral arrangements on top of wine barrels as the wedding arbour. Immediately following the ceremony, a local acoustic musician played in the background while guests enjoyed canapés and indulged in a grazing table featuring the best of local Tasmanian produce.
For the reception, the bride did the styling herself! "Our tables were set up very simply with beautiful bunches of flowers, some candles and blush napkins."
"For our first dance we had 'Love me Tender' by Elvis Presley. This song was so special to us as Jye's grandmother, who passed away when he was a teenager, just loved Elvis and so do we."
Photos courtesy of Sophie Sullivan Photography.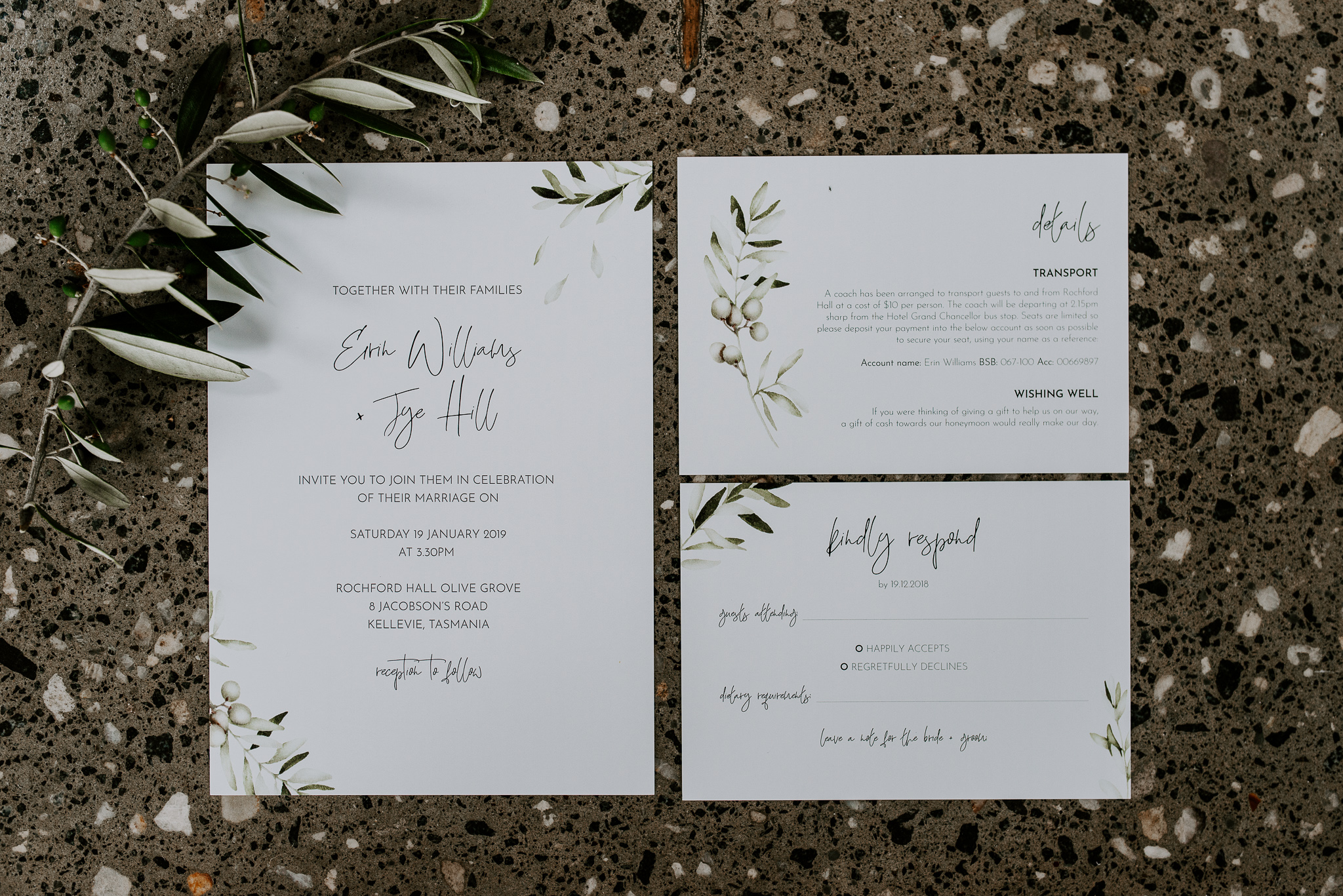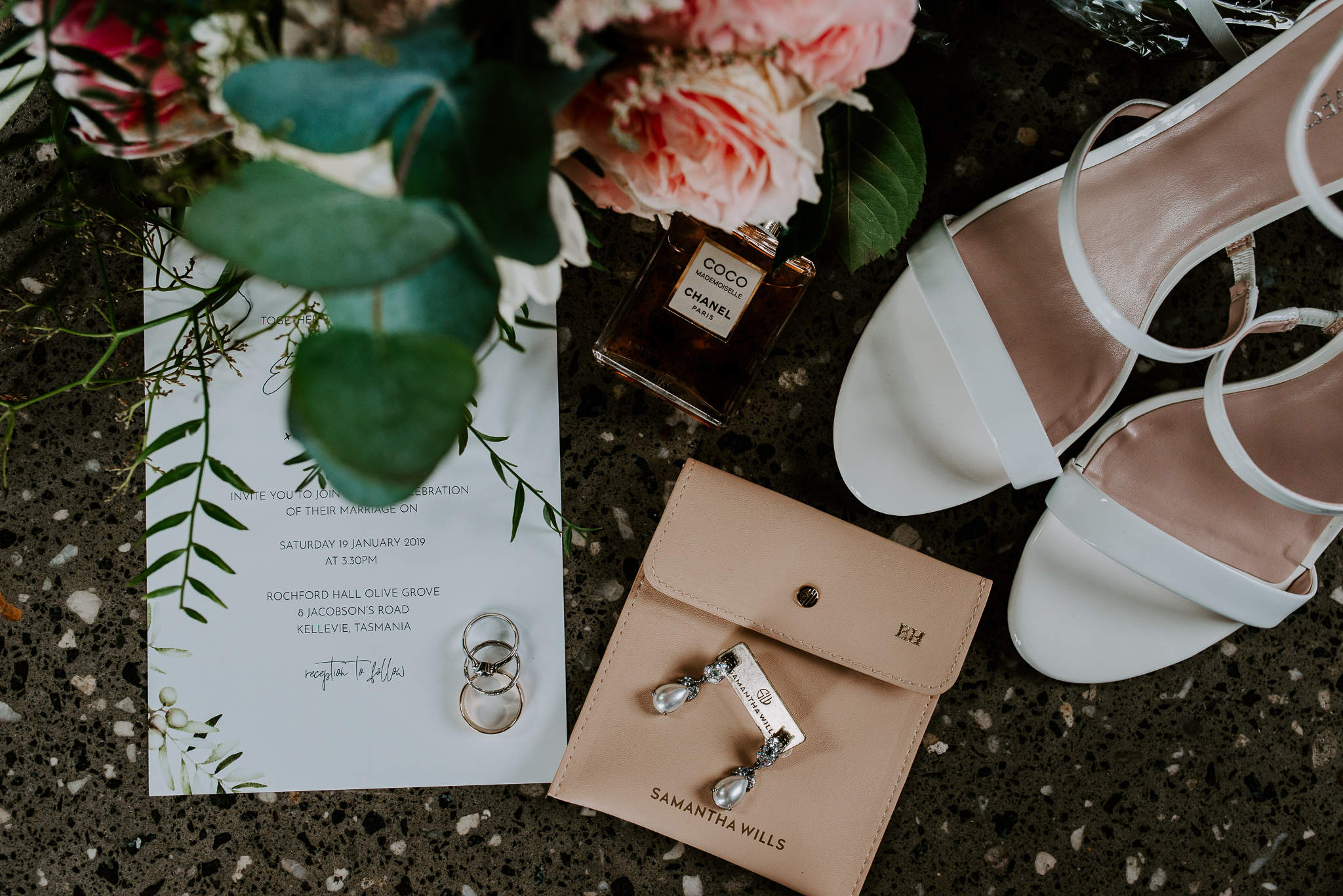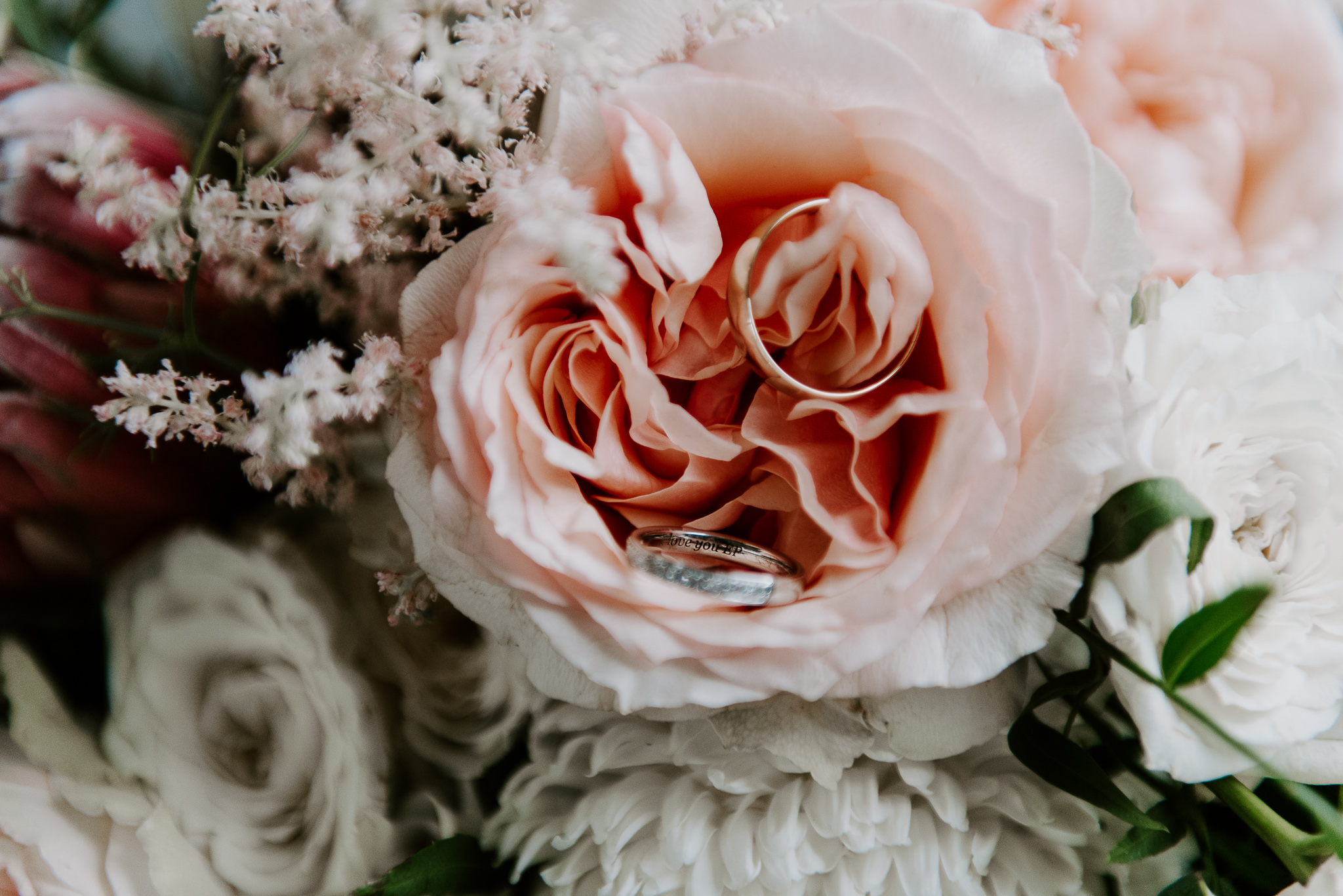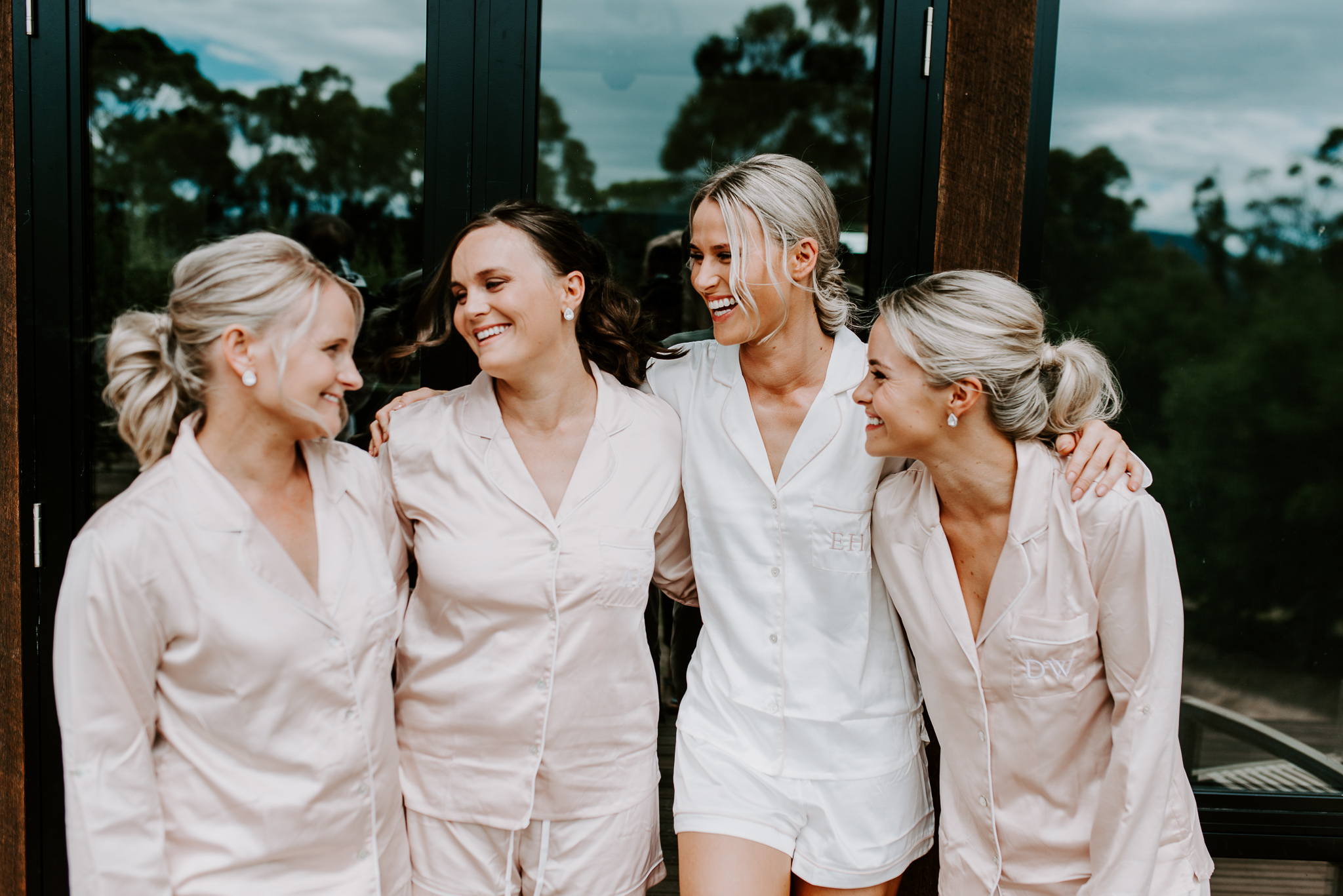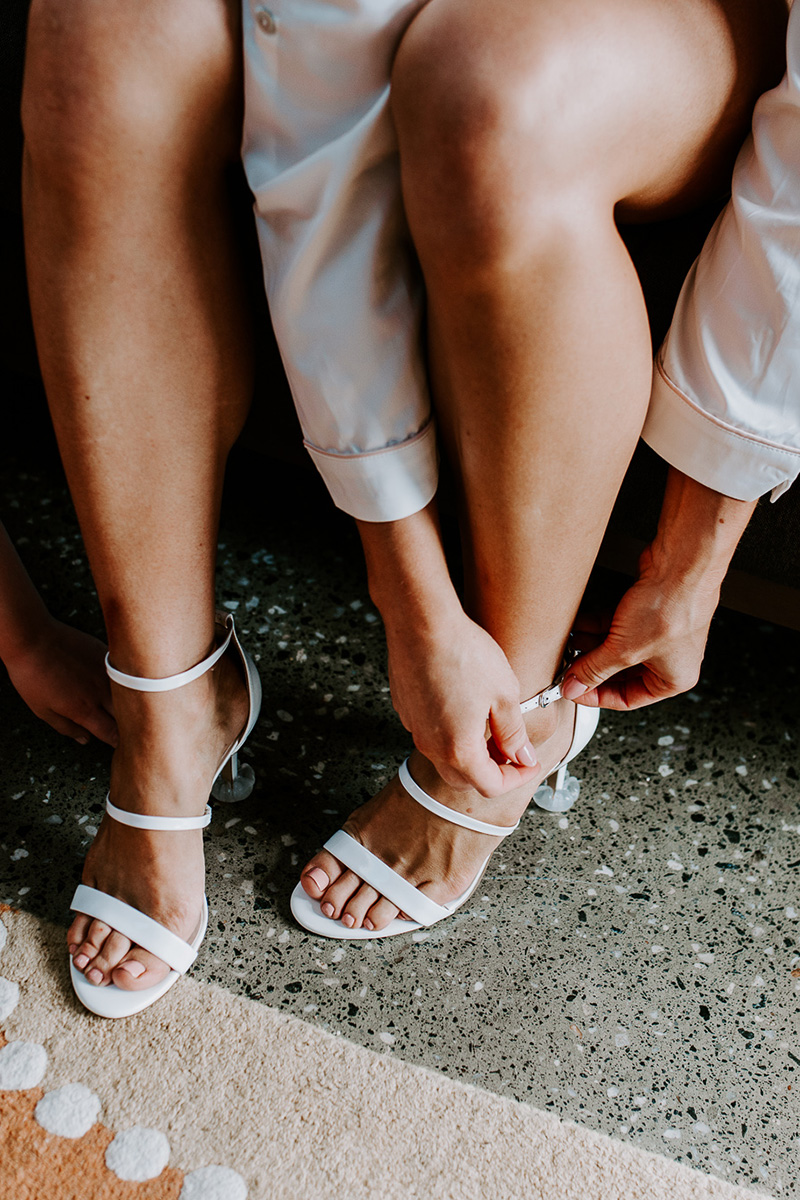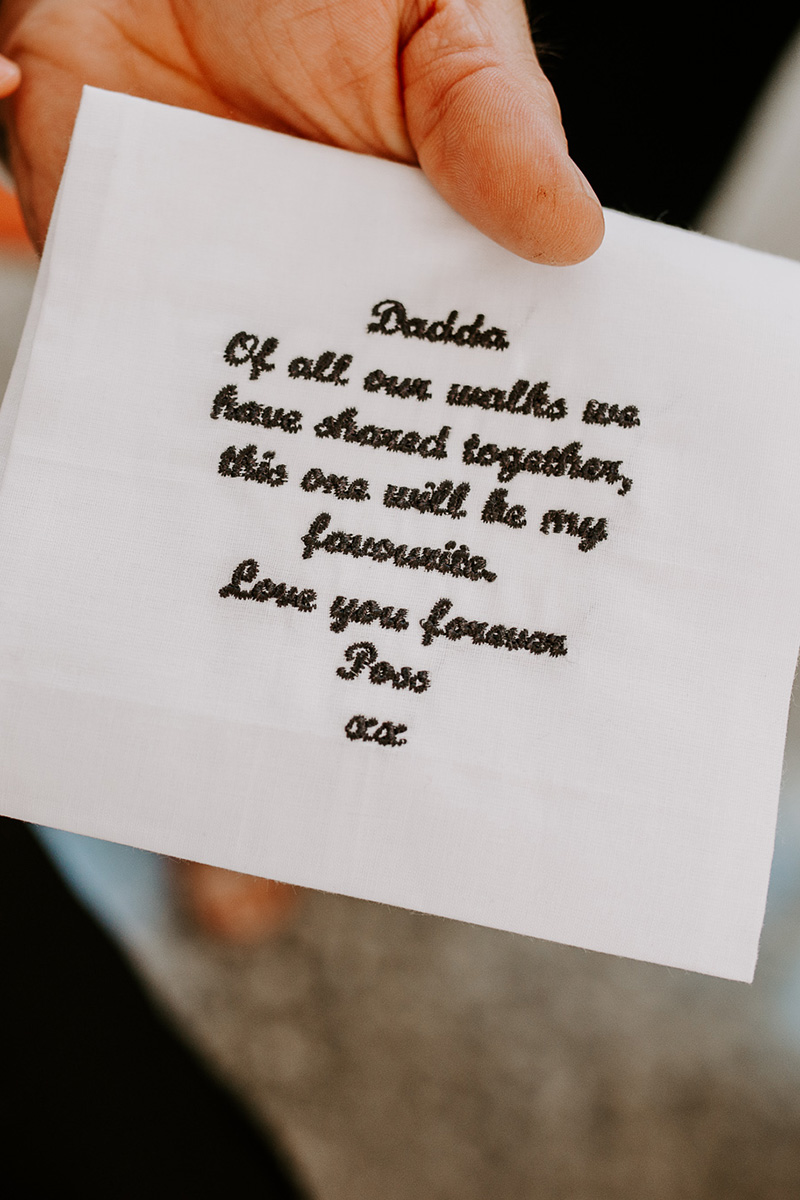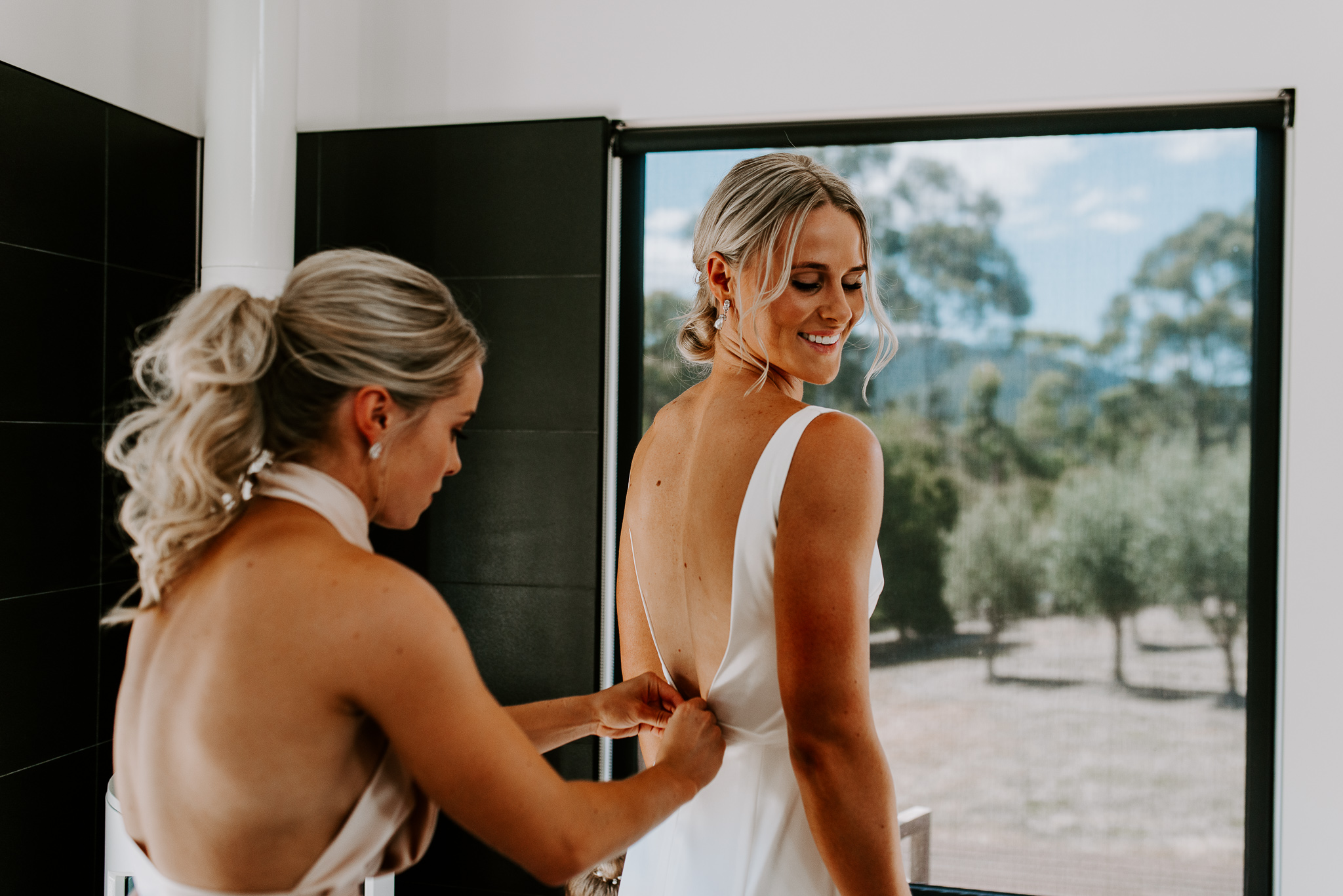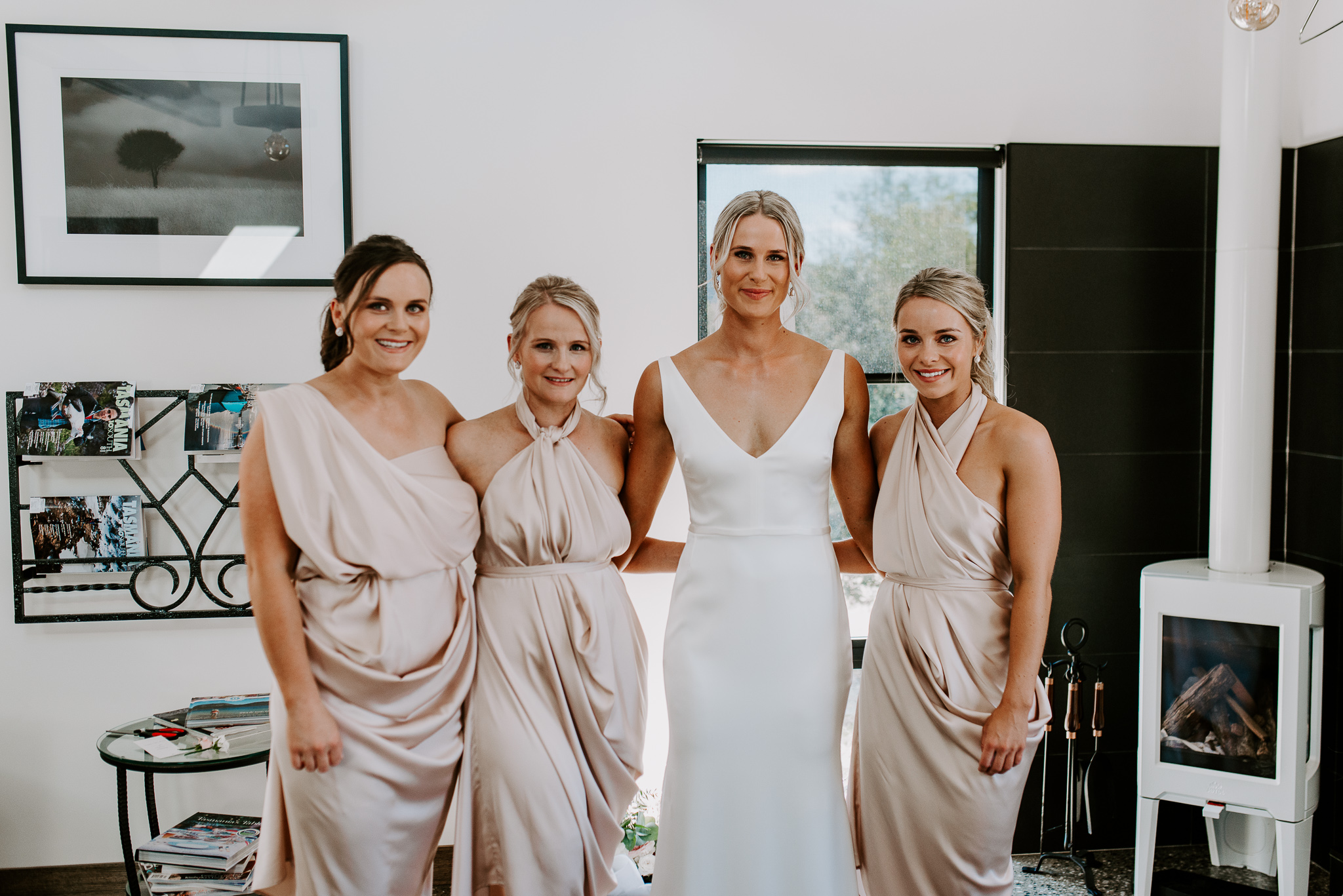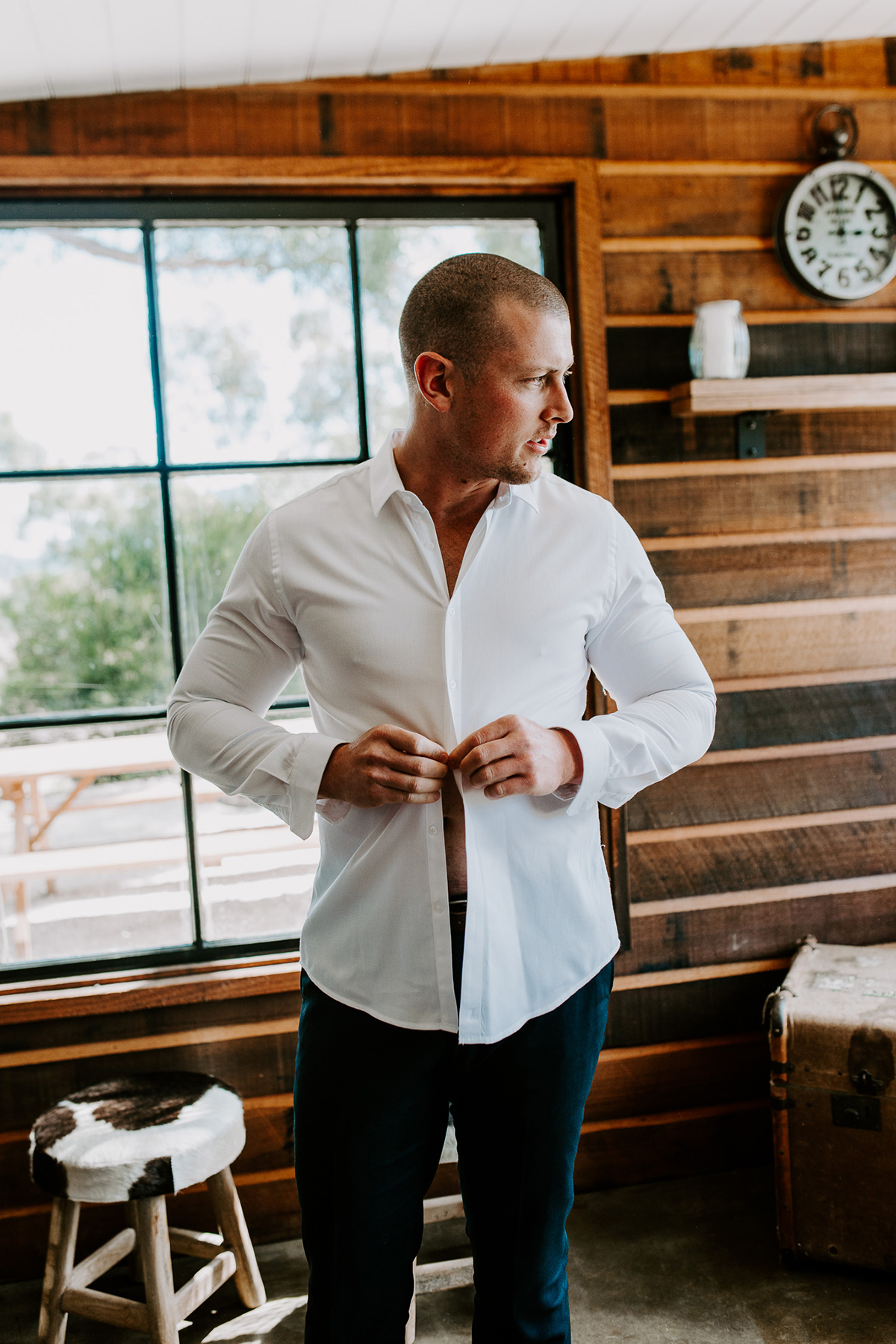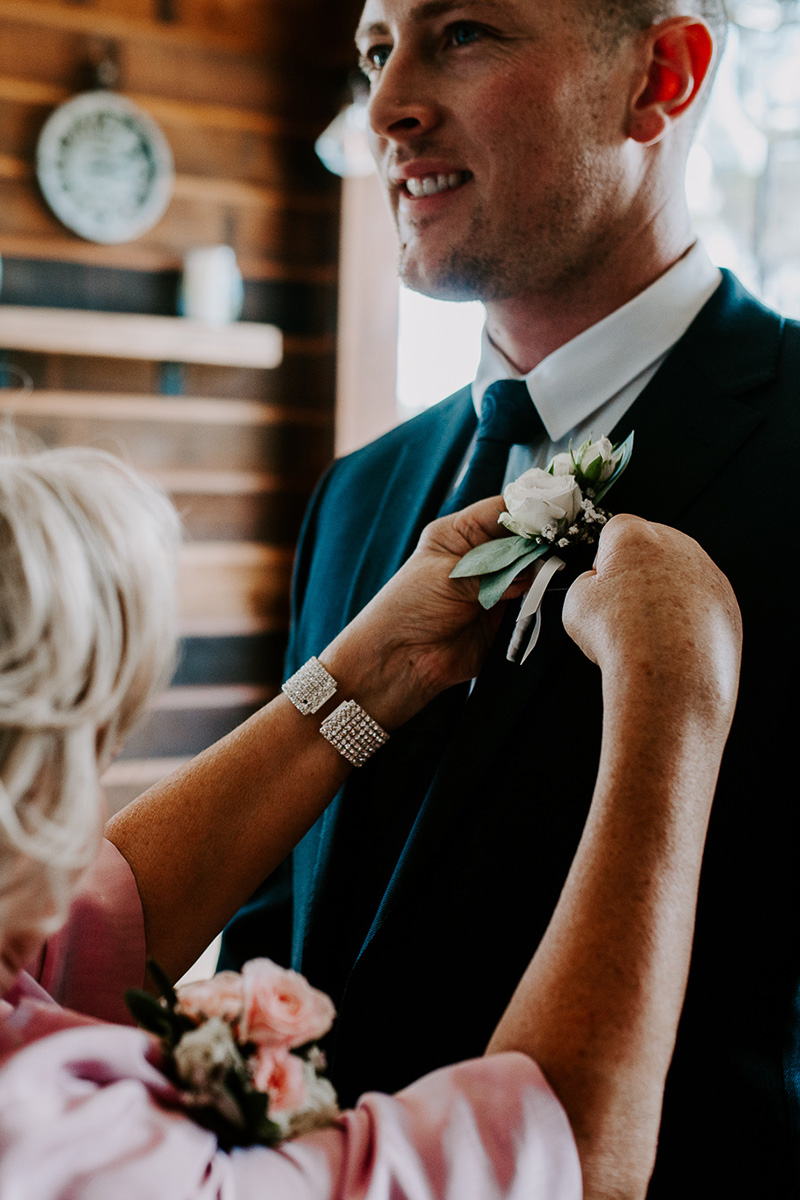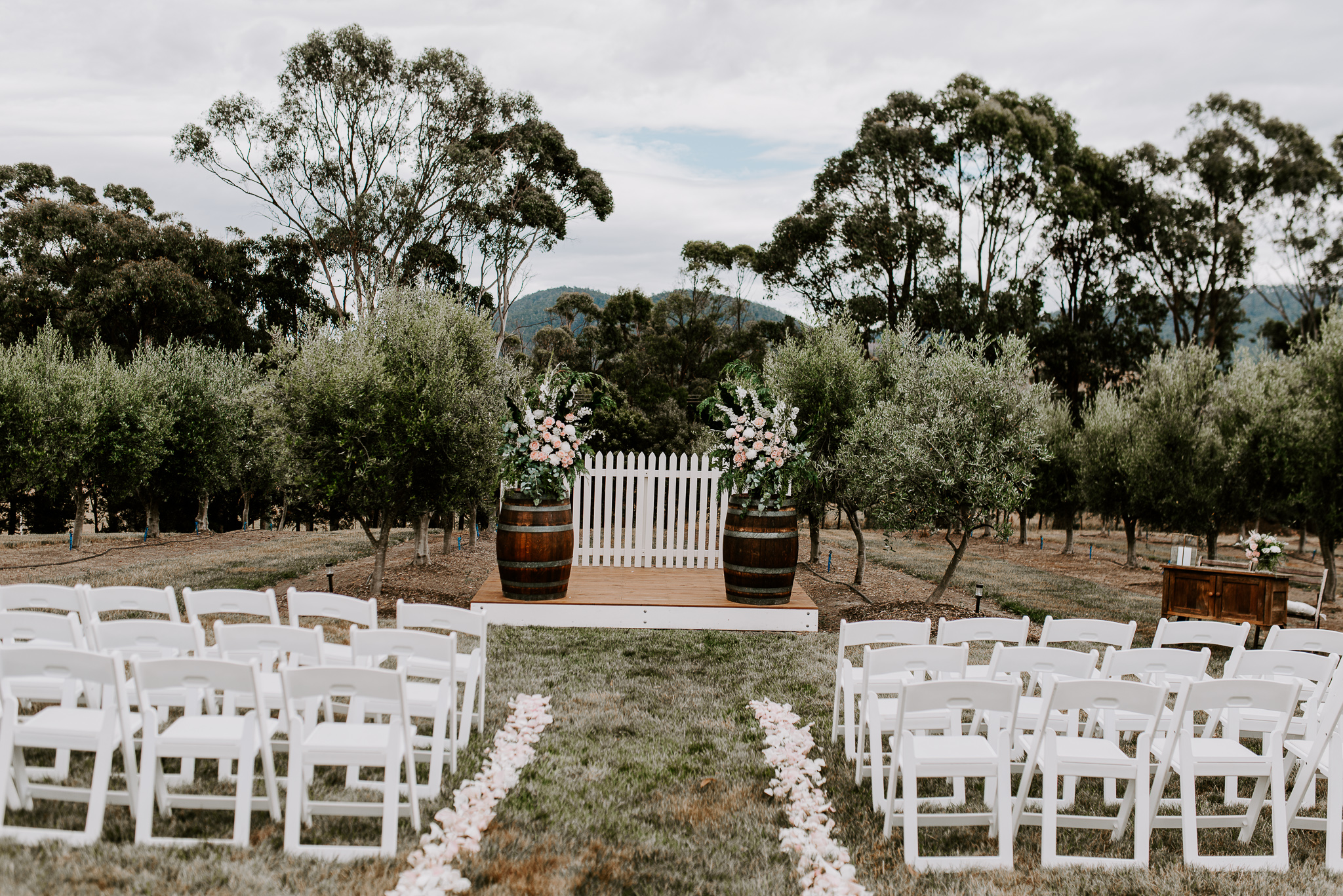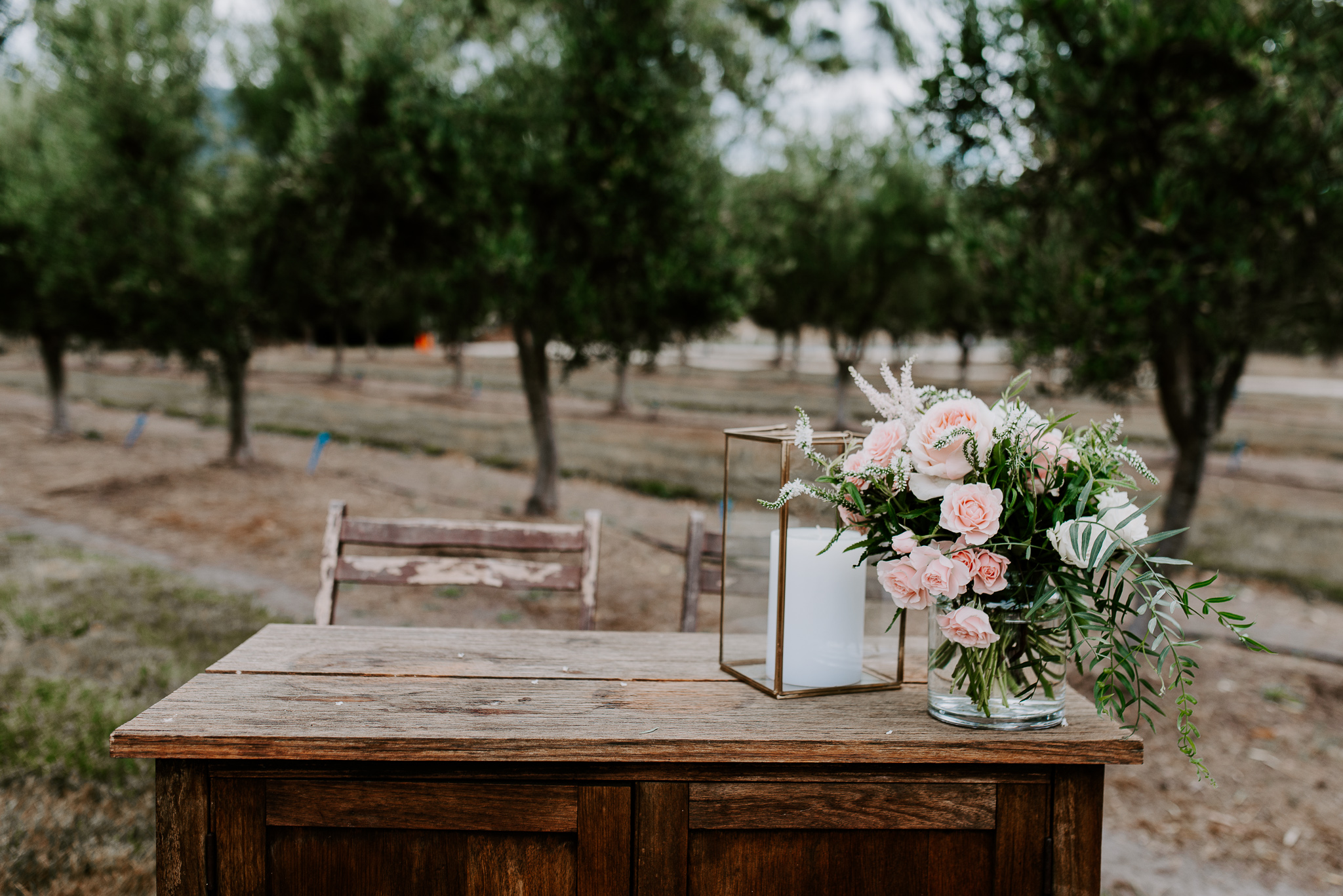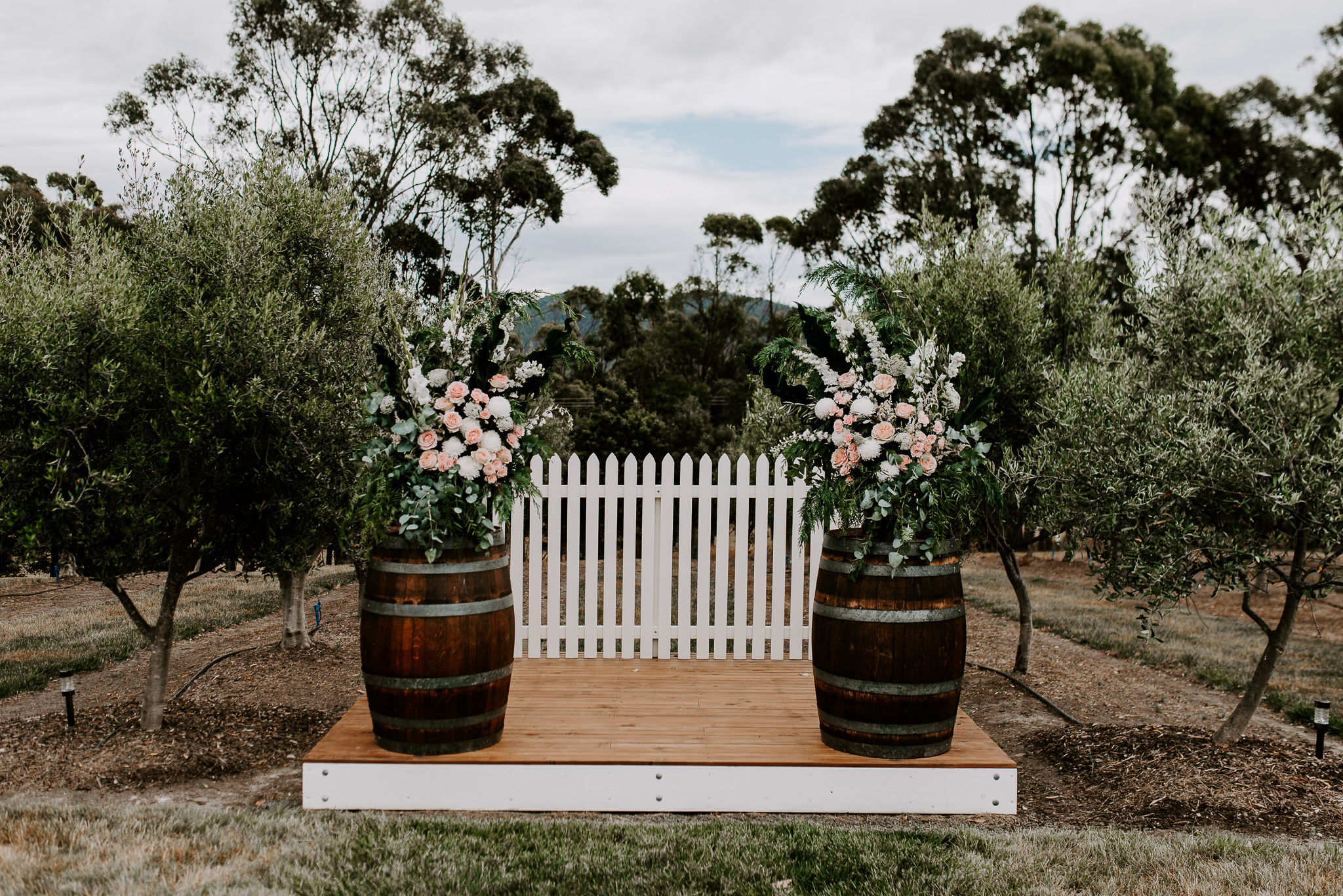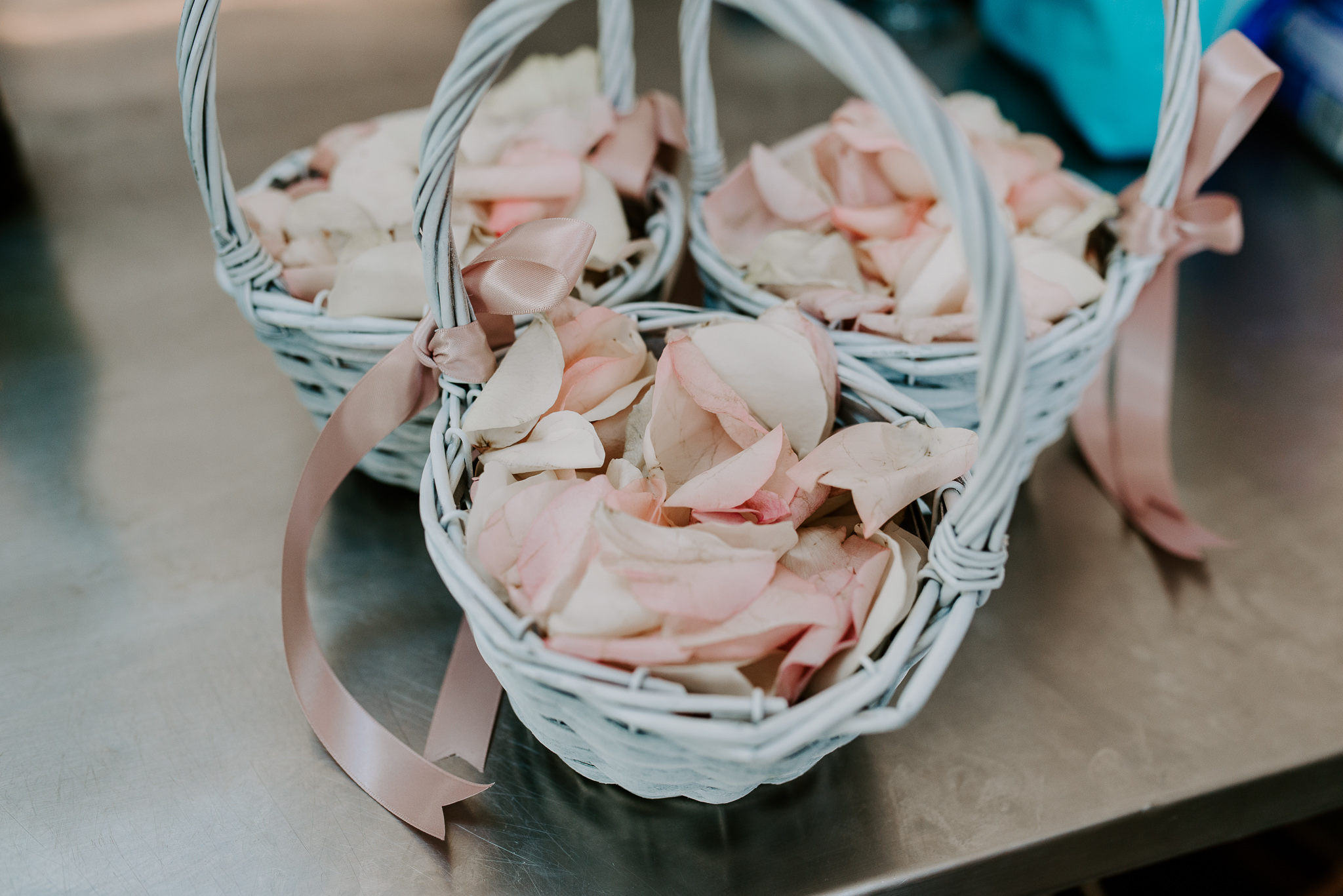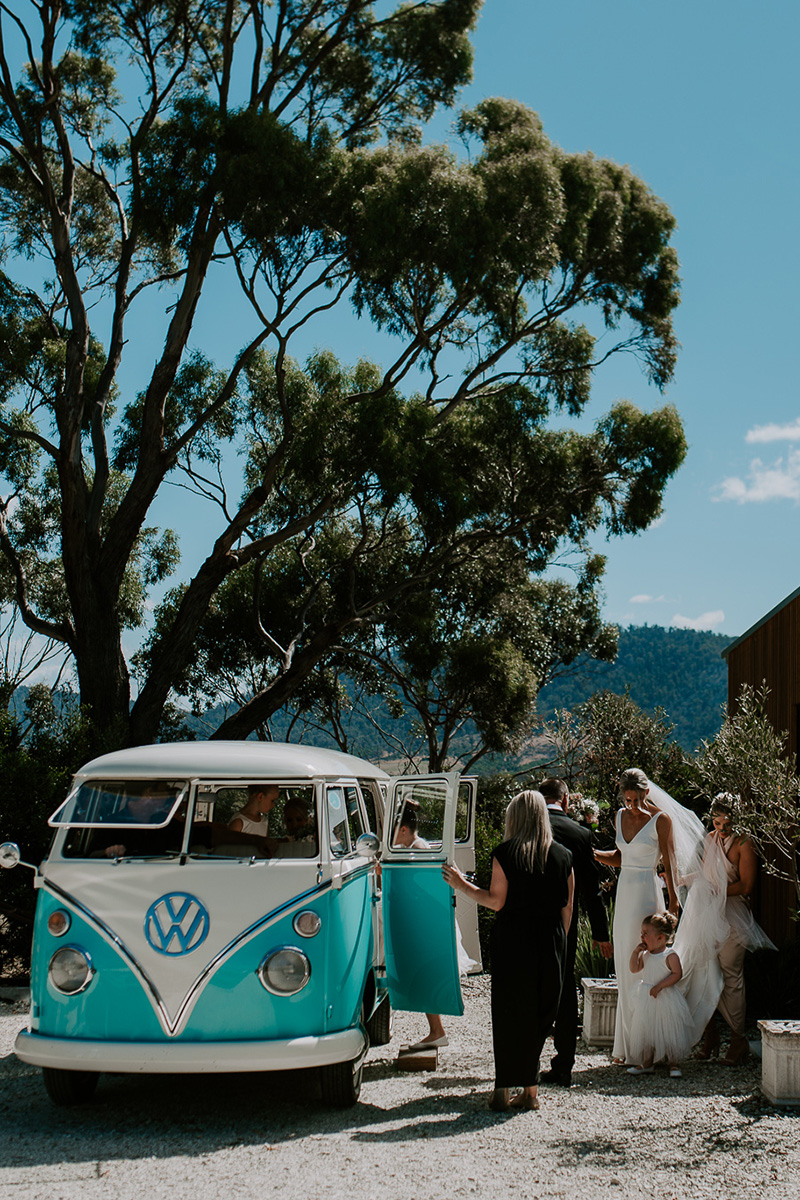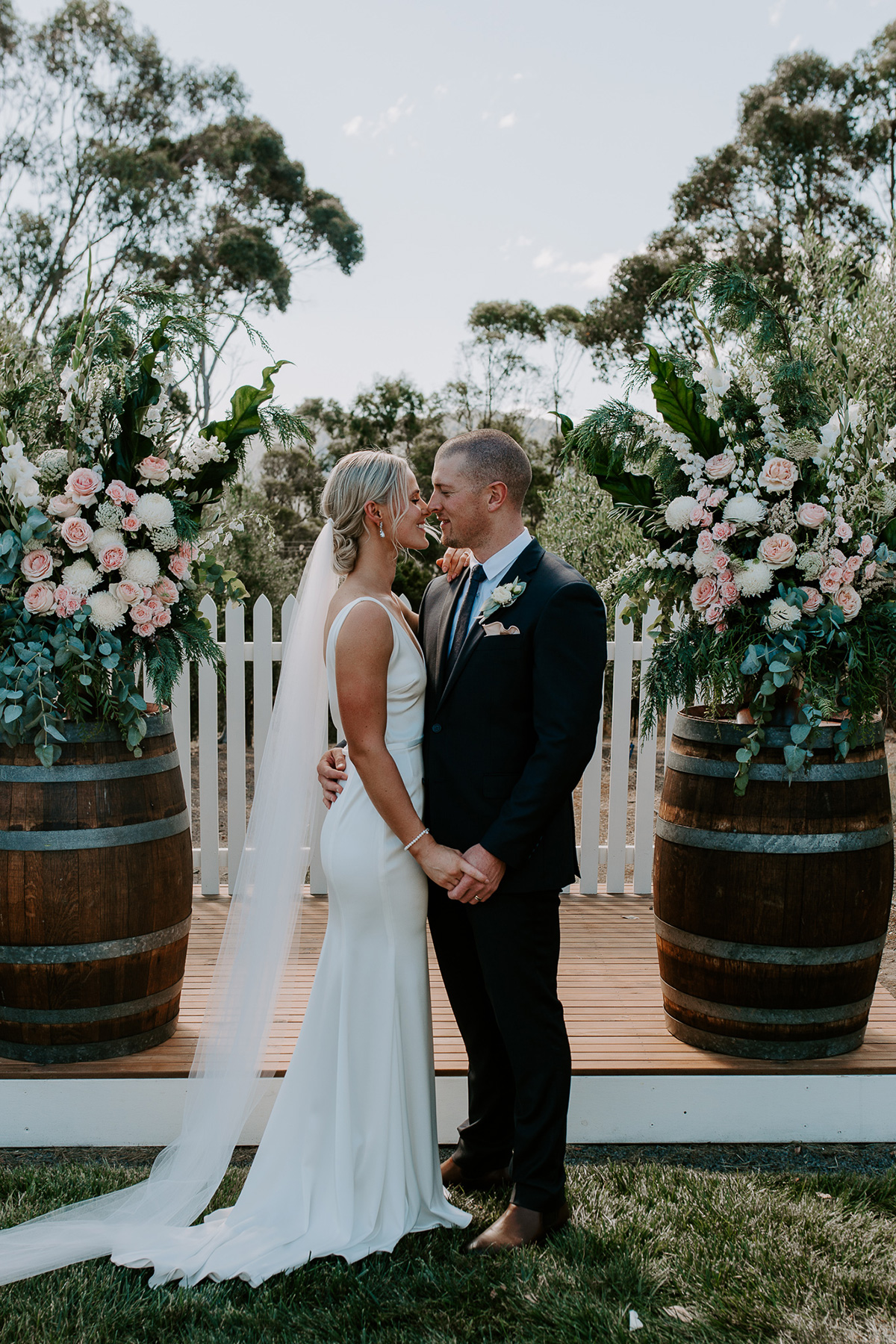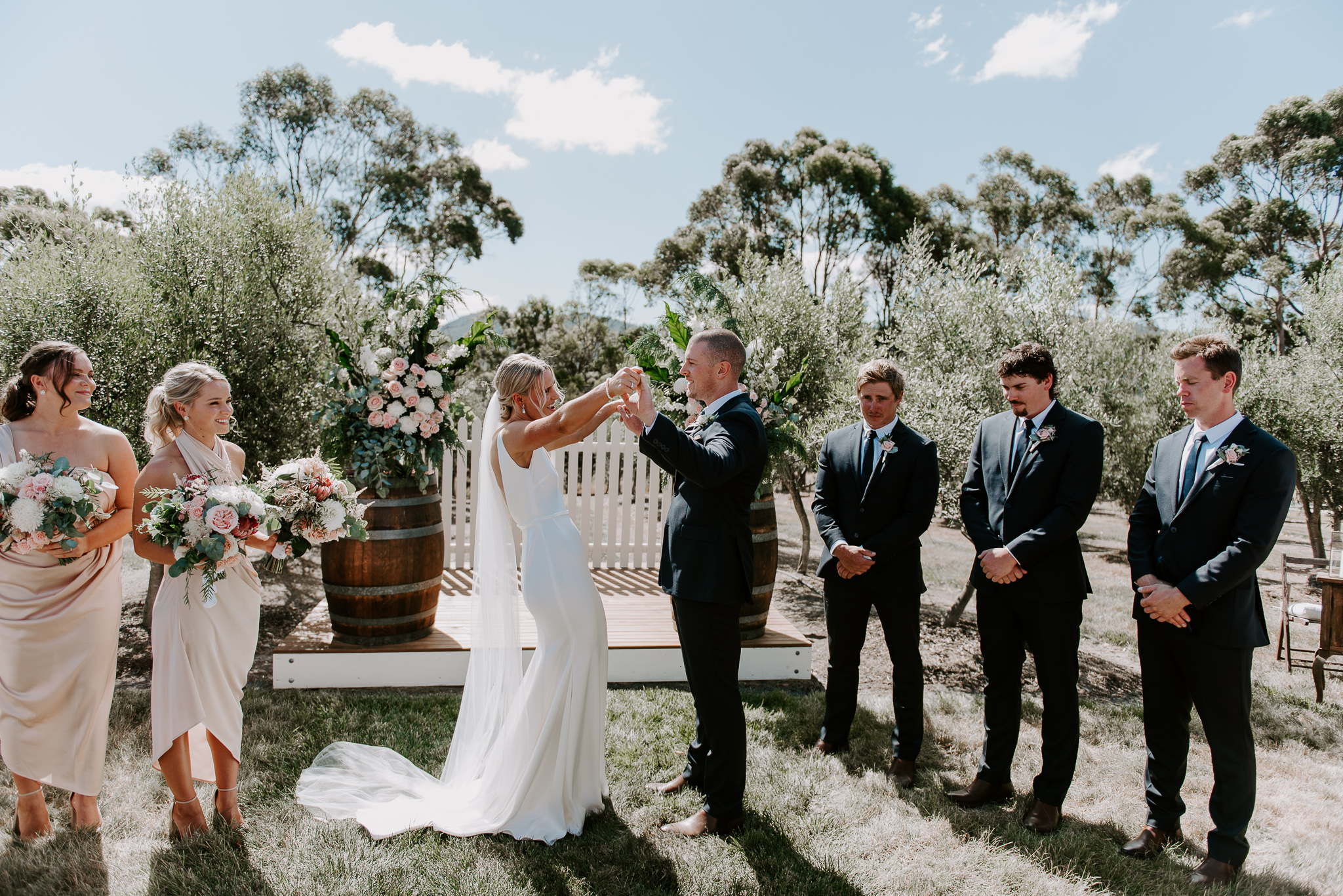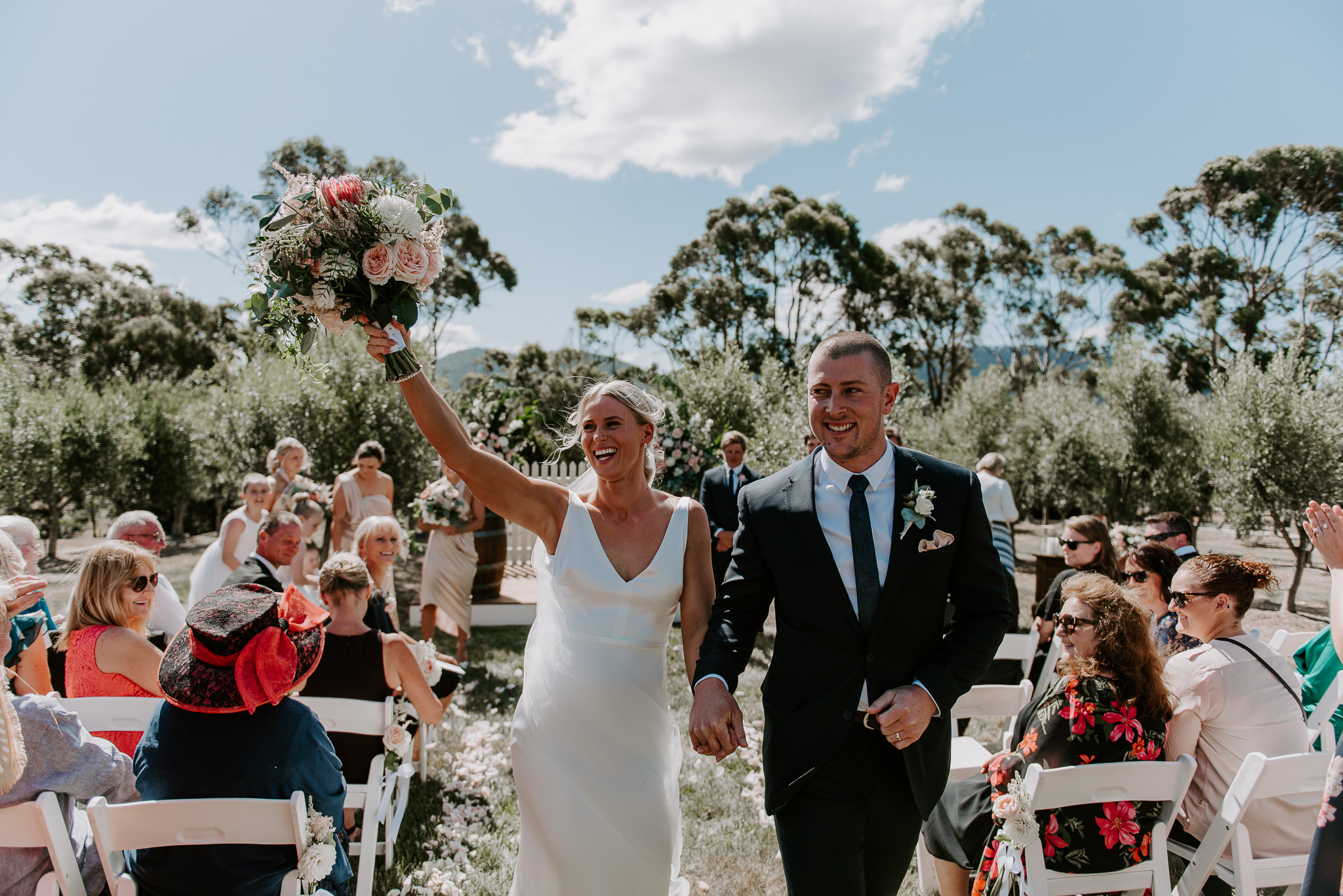 "Our wedding was very simple and not overly extravagant. We just wanted to keep the focus on our love for each other and really enjoy the day with our beautiful friends and family."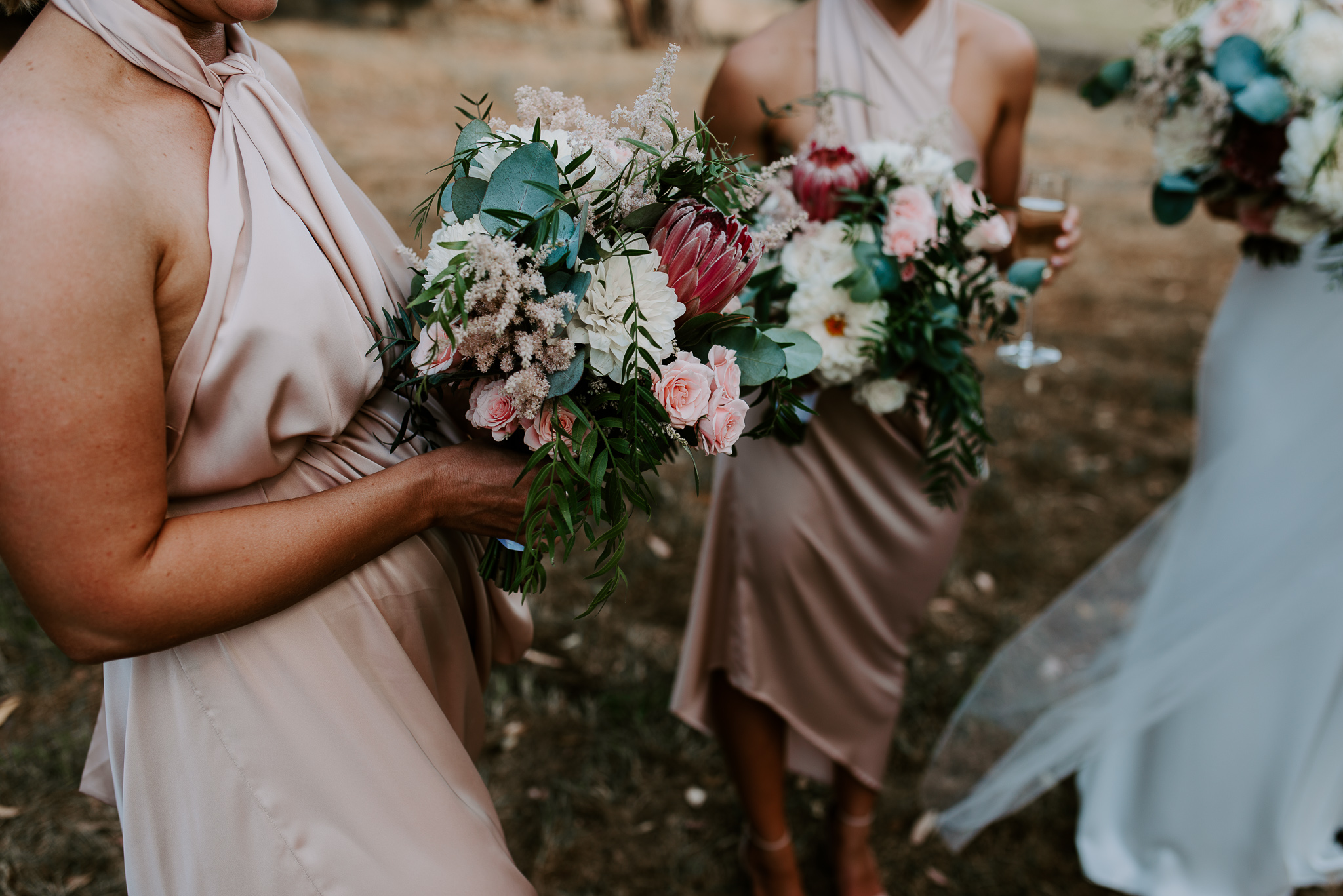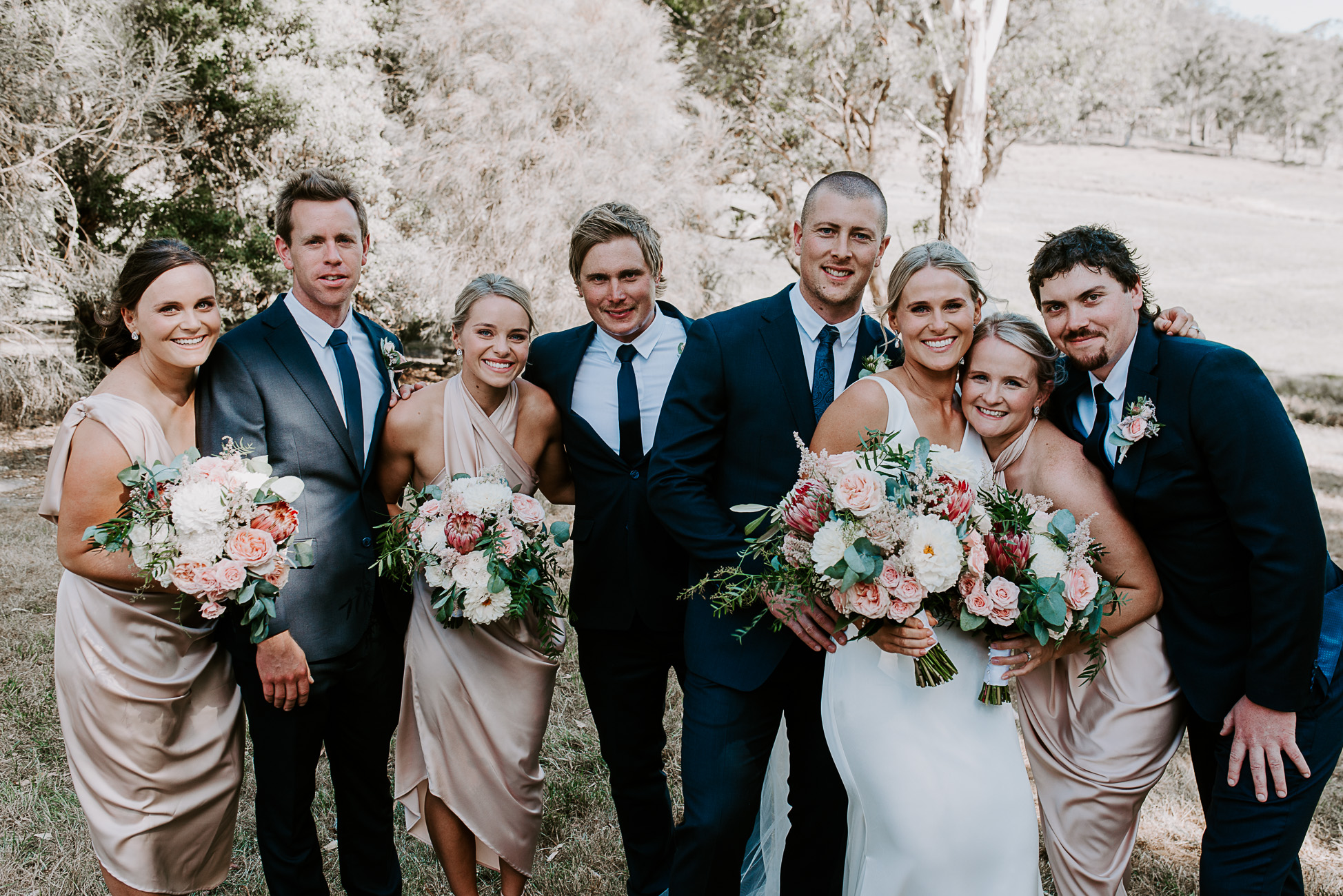 "I wanted everyone in the wedding party to feel really comfortable and beautiful, so when picking out the bridesmaids and groomsmen outfits it took some time in finding the 'perfect' one," says the bride.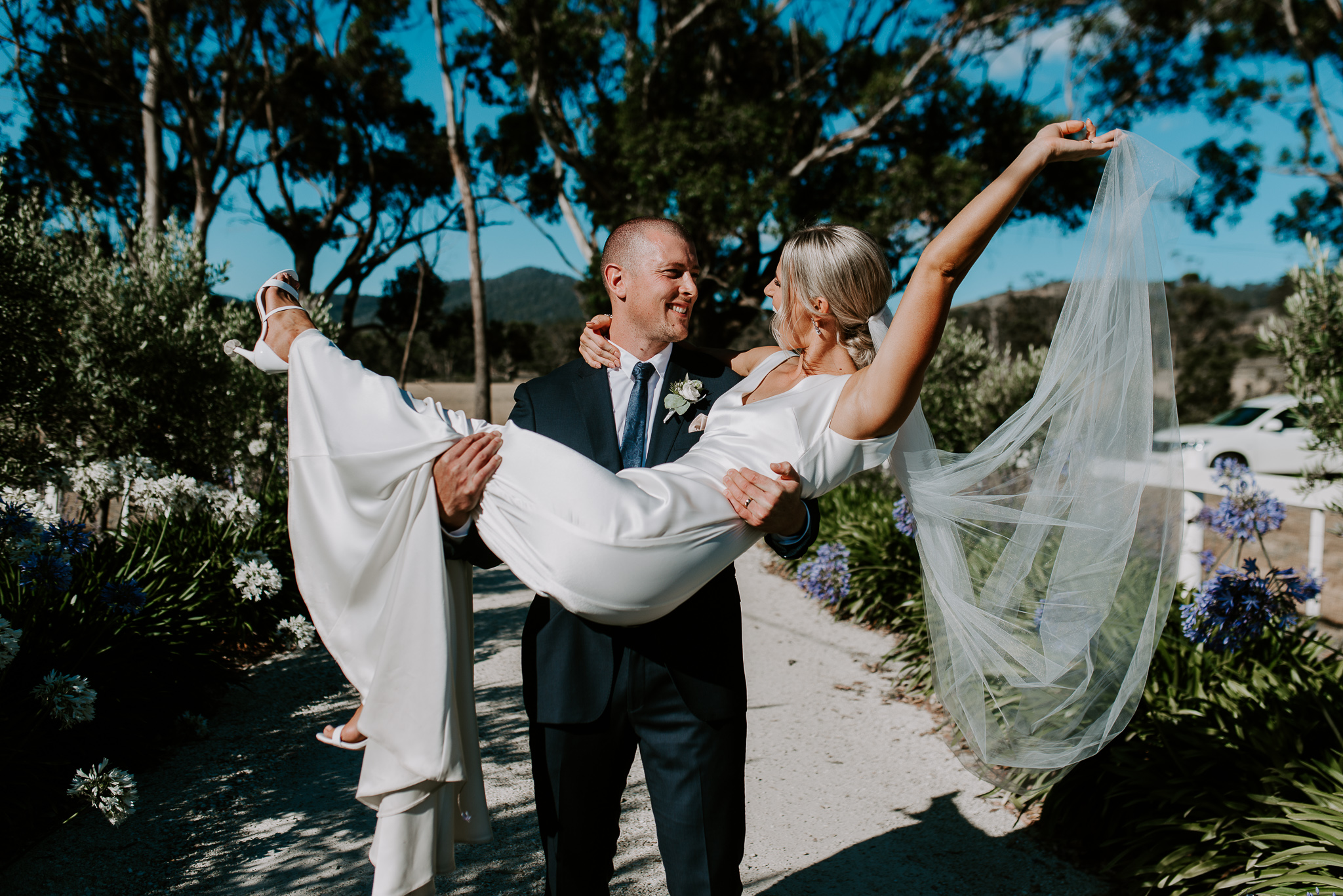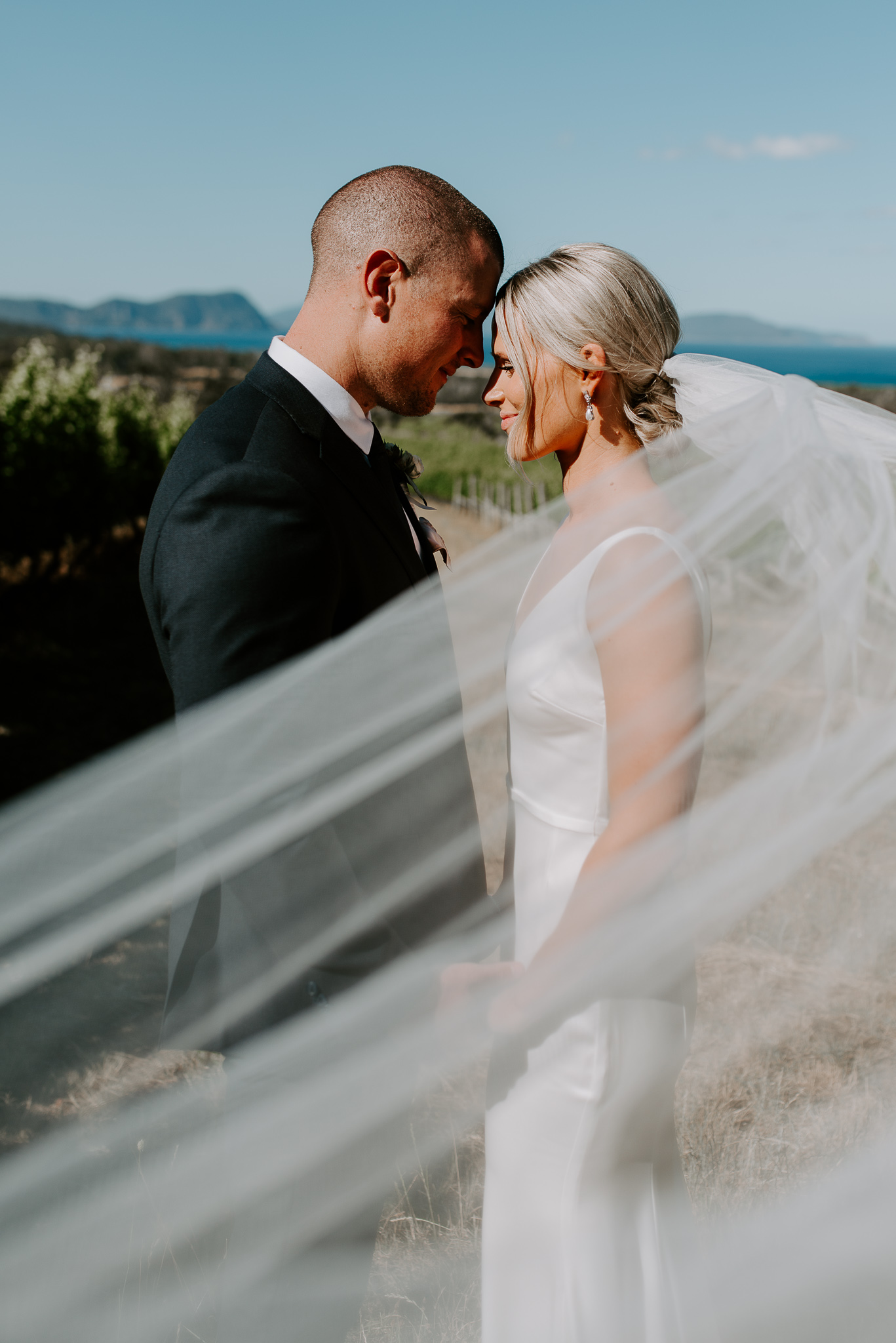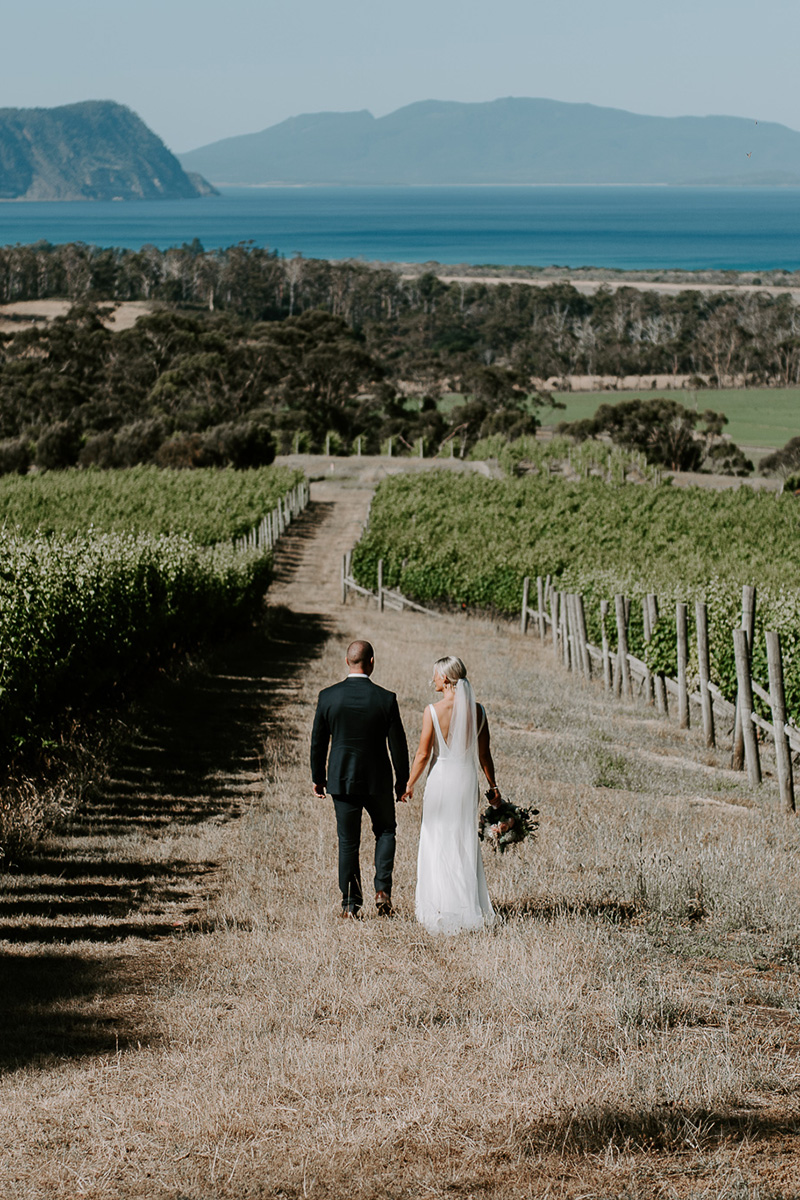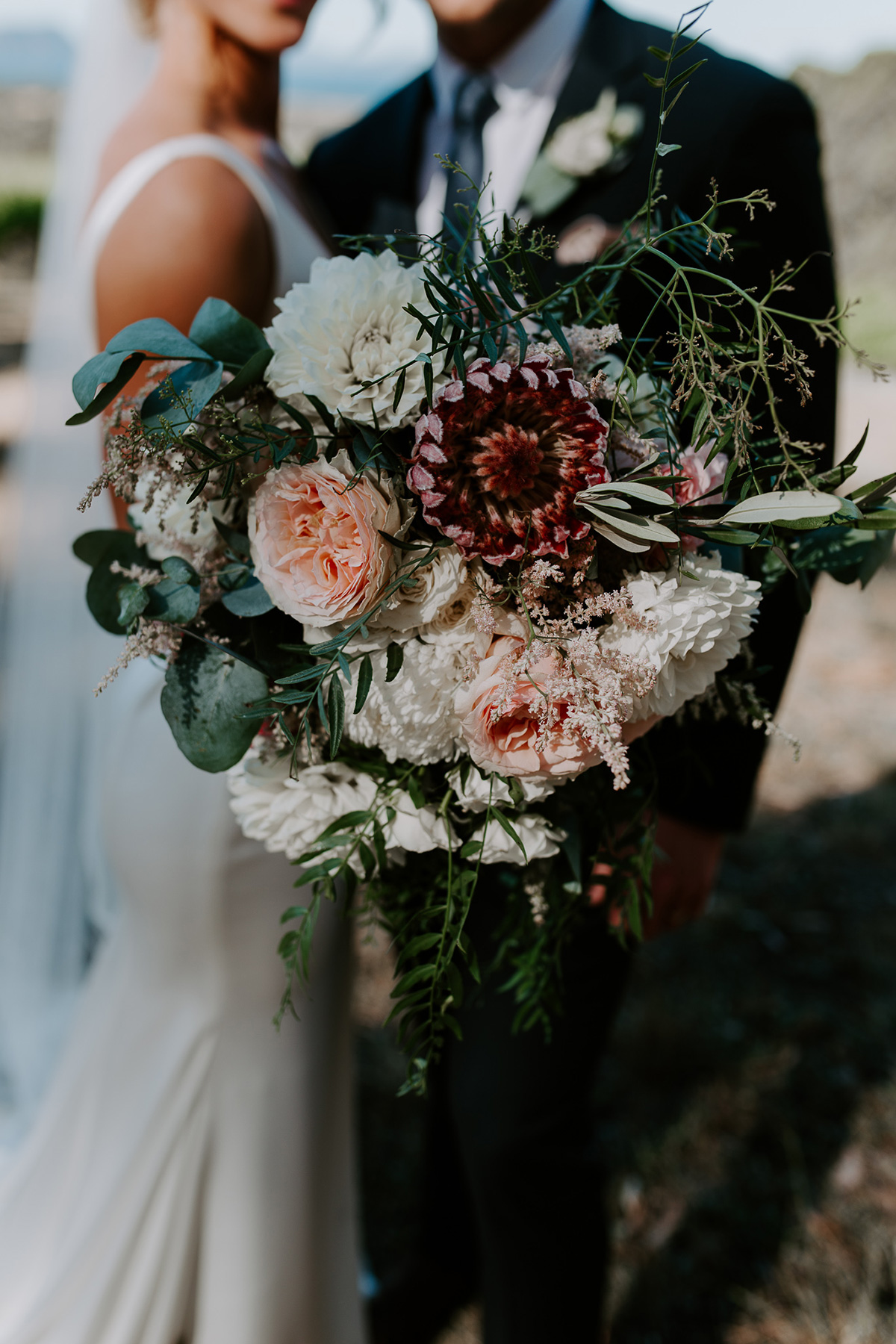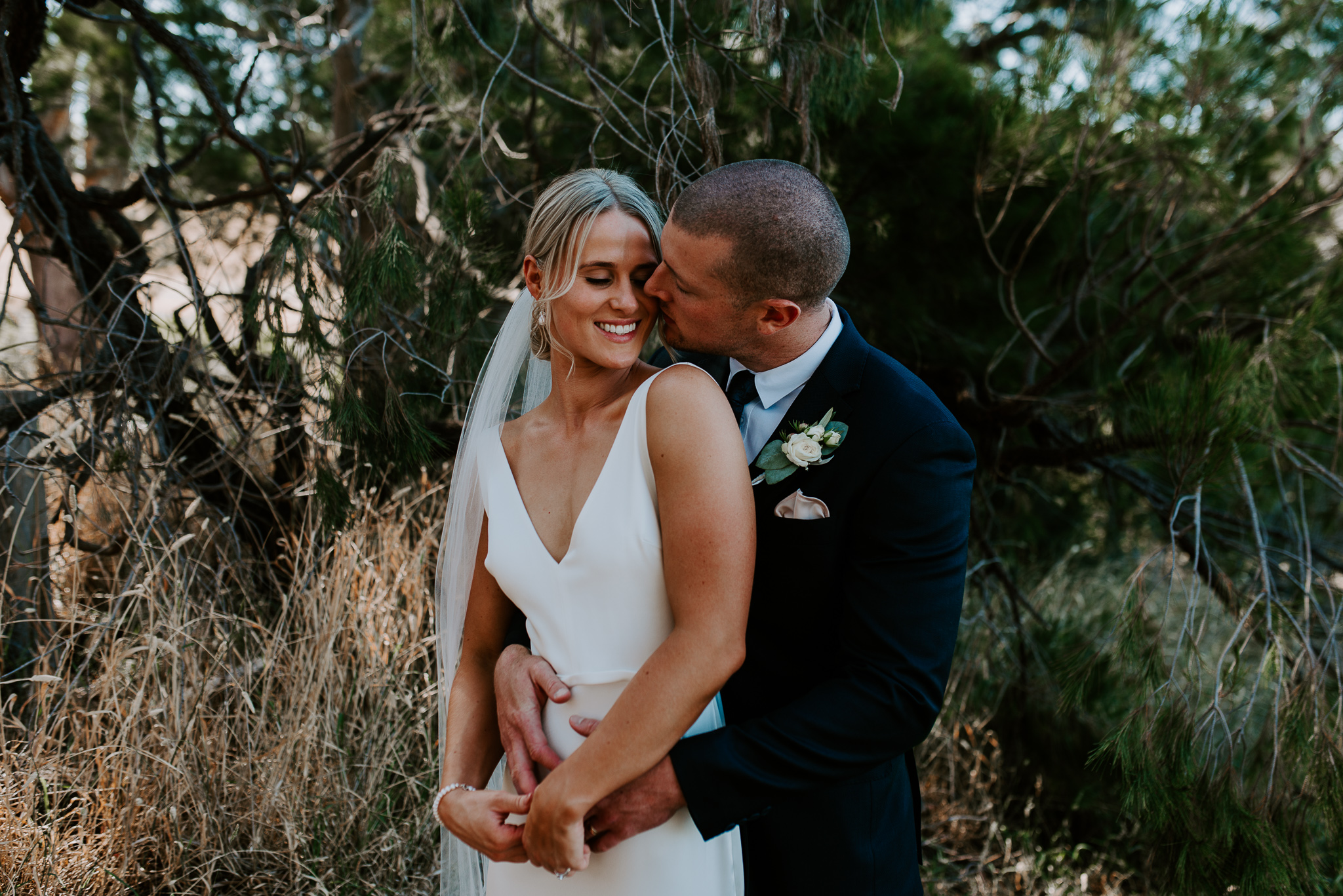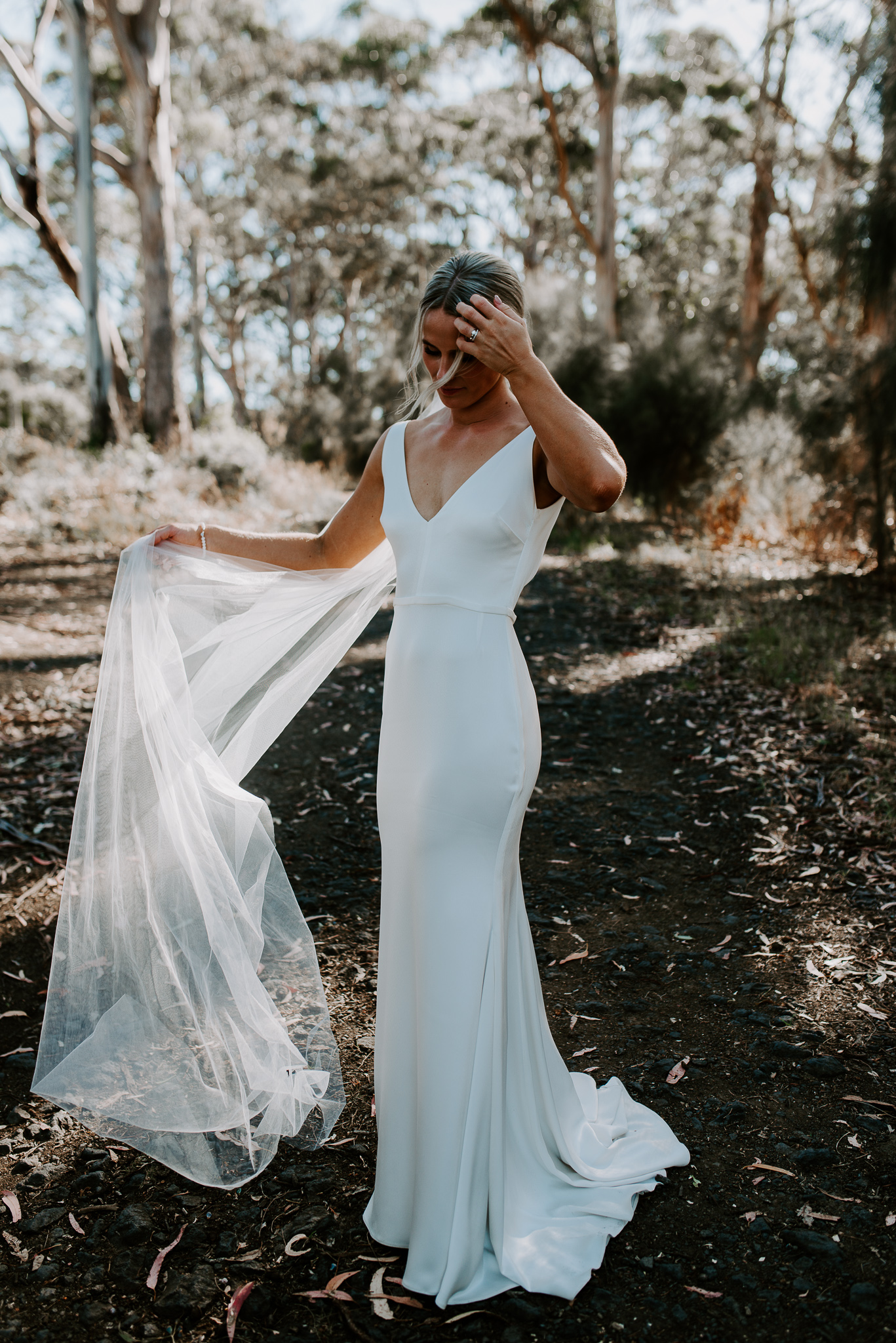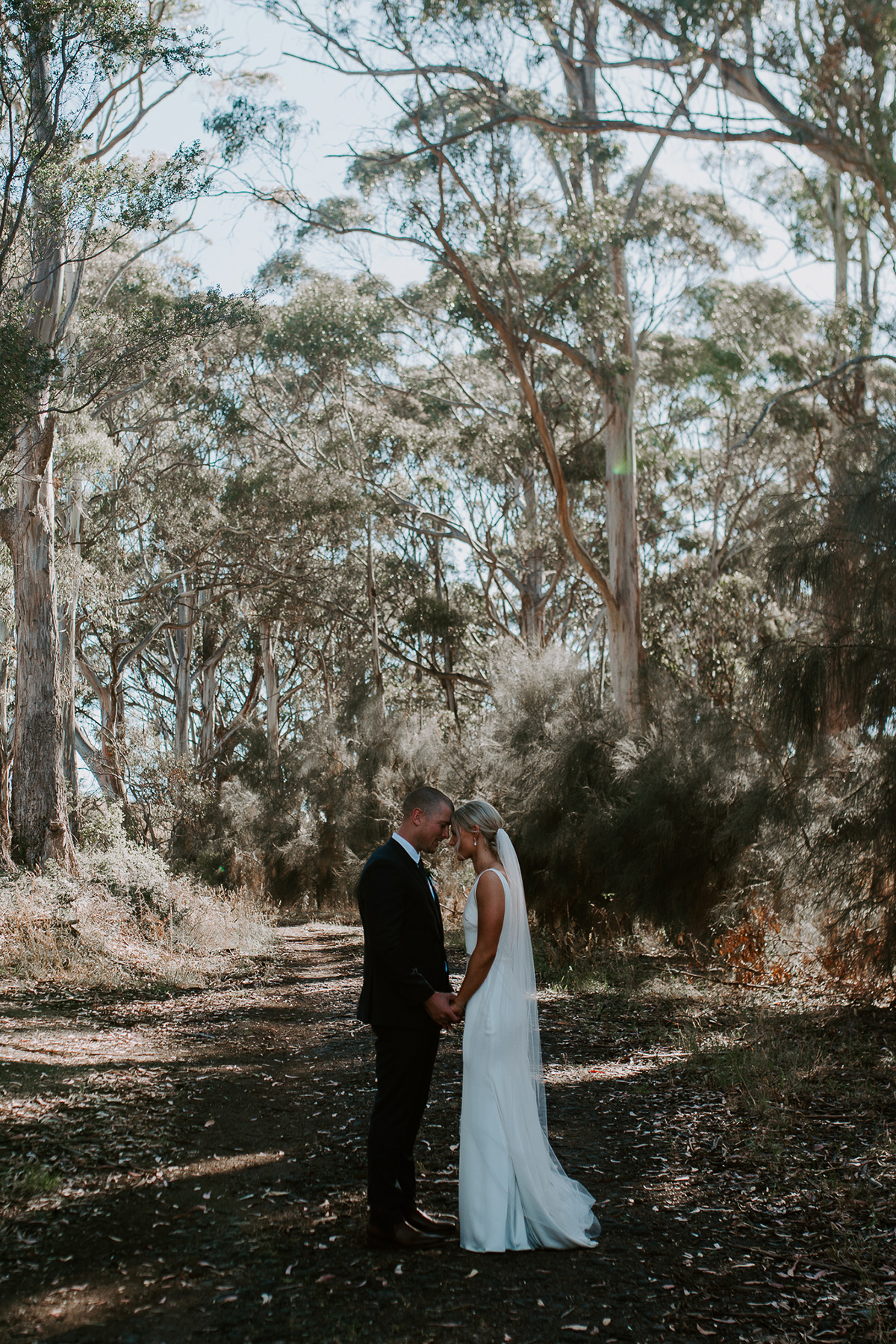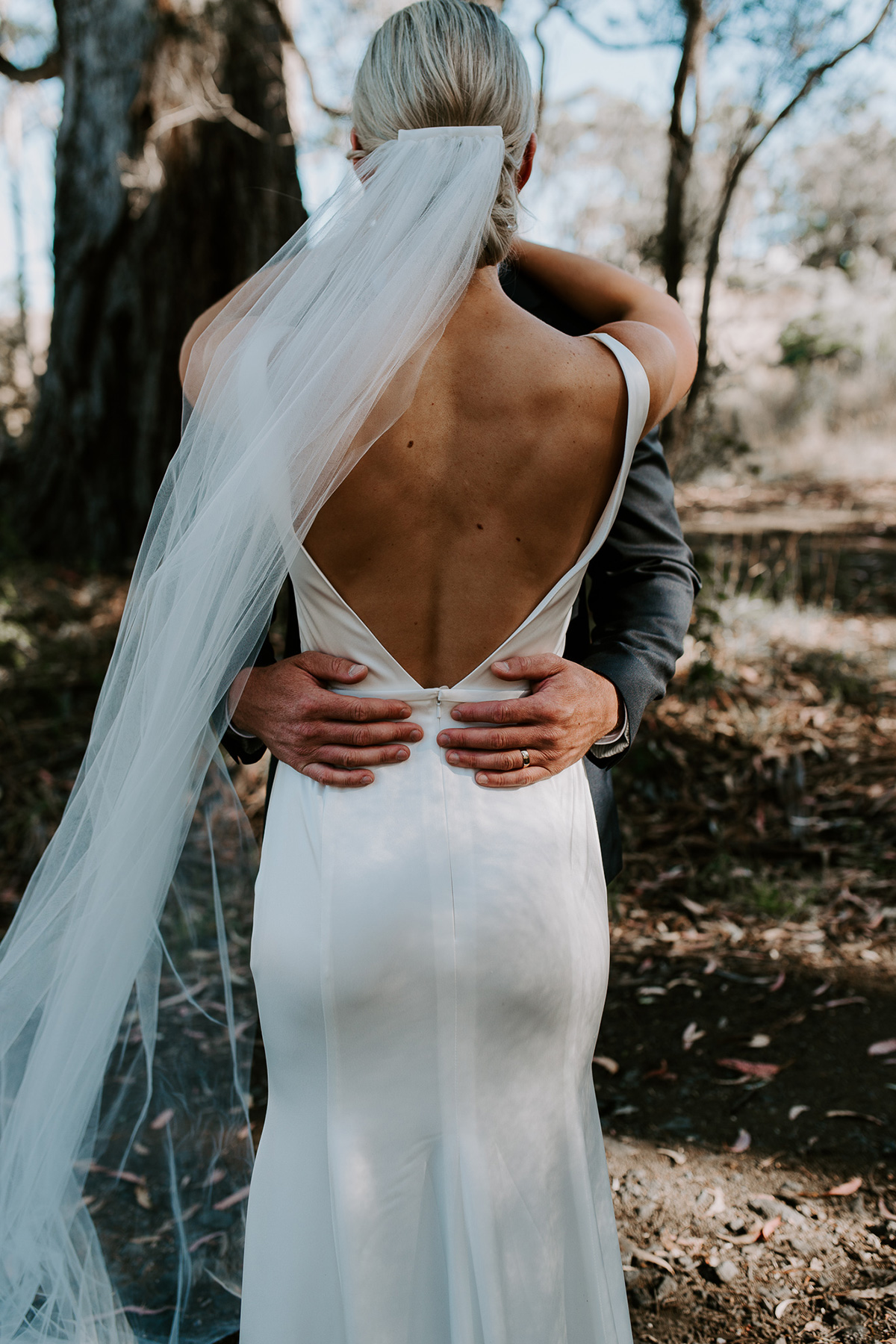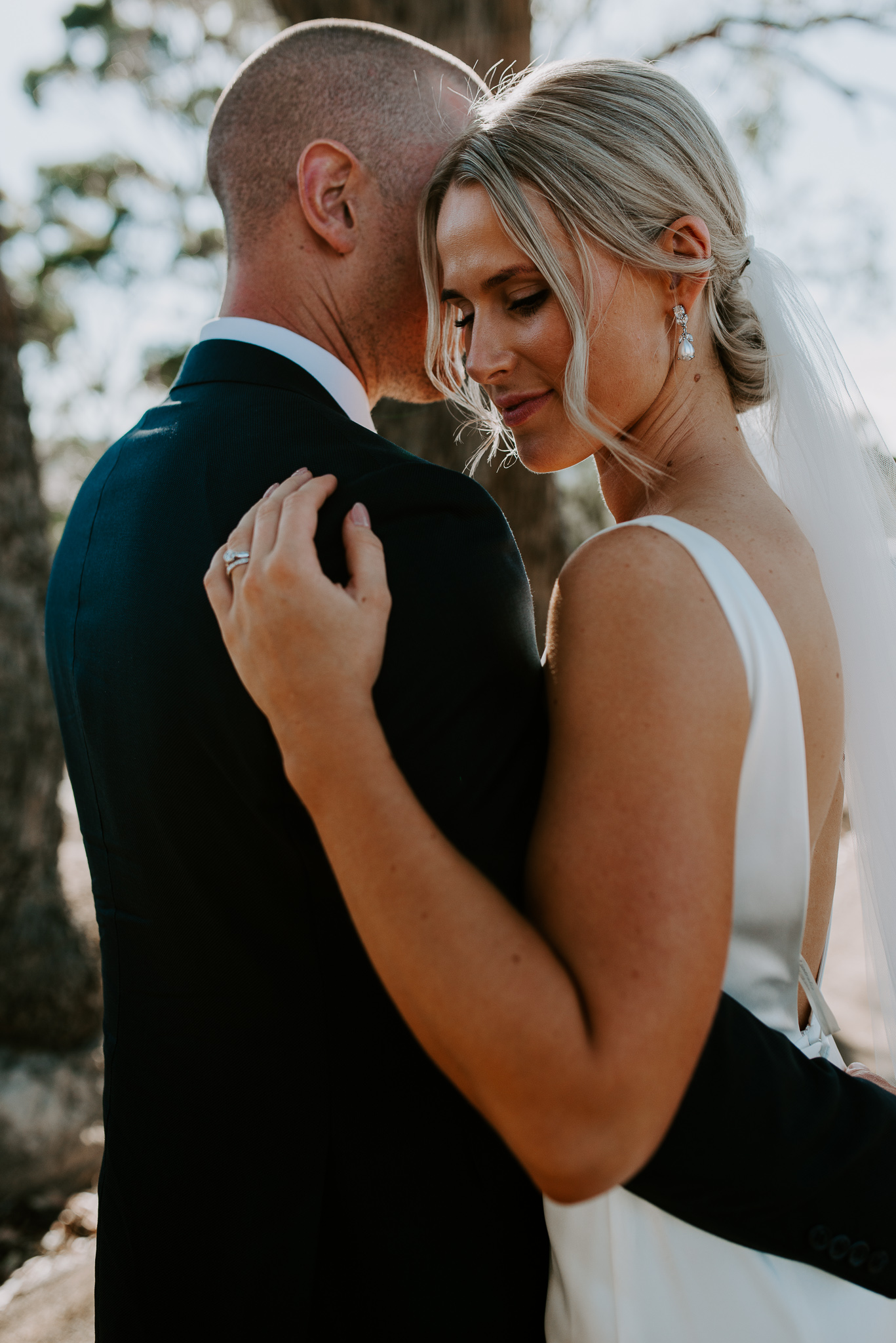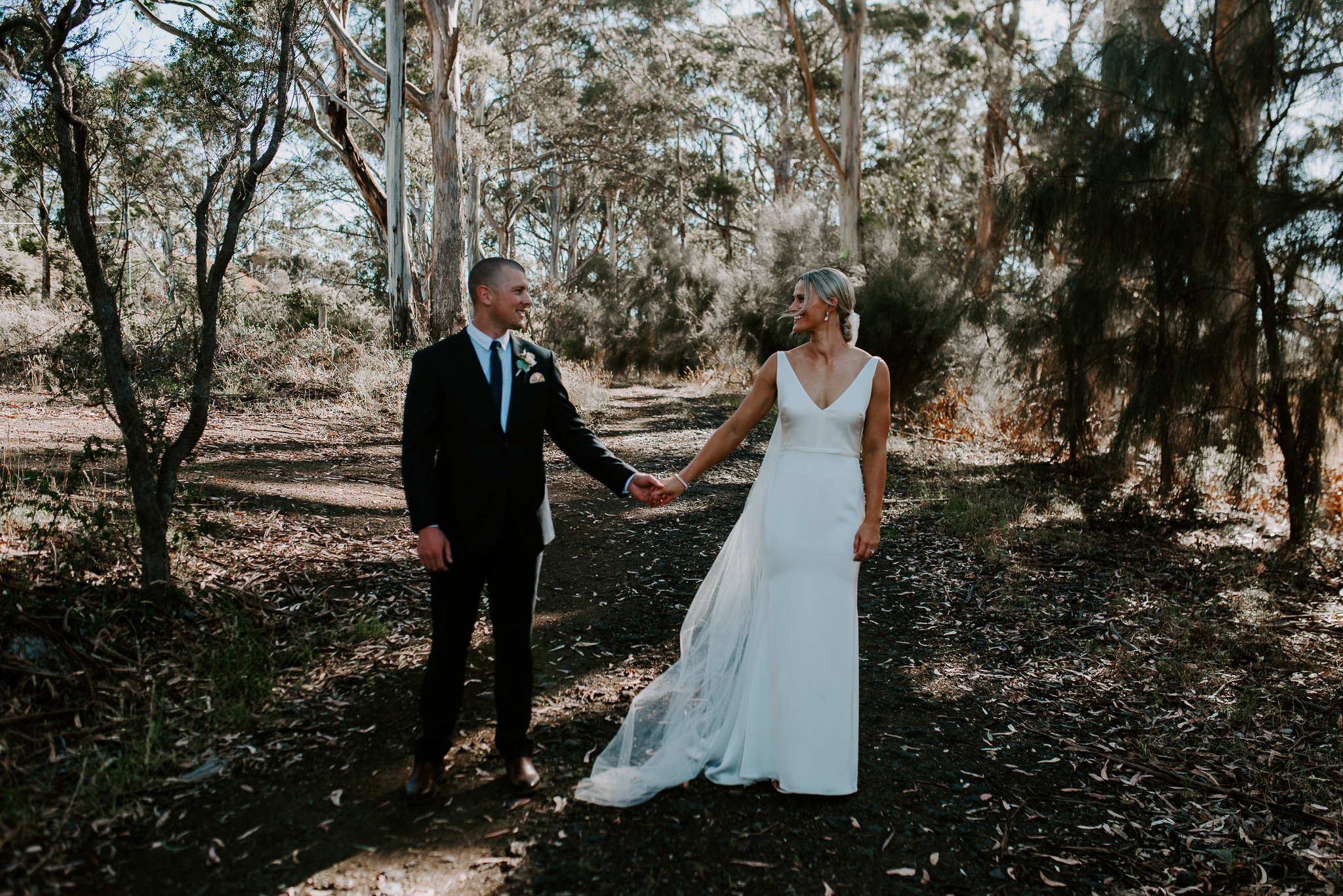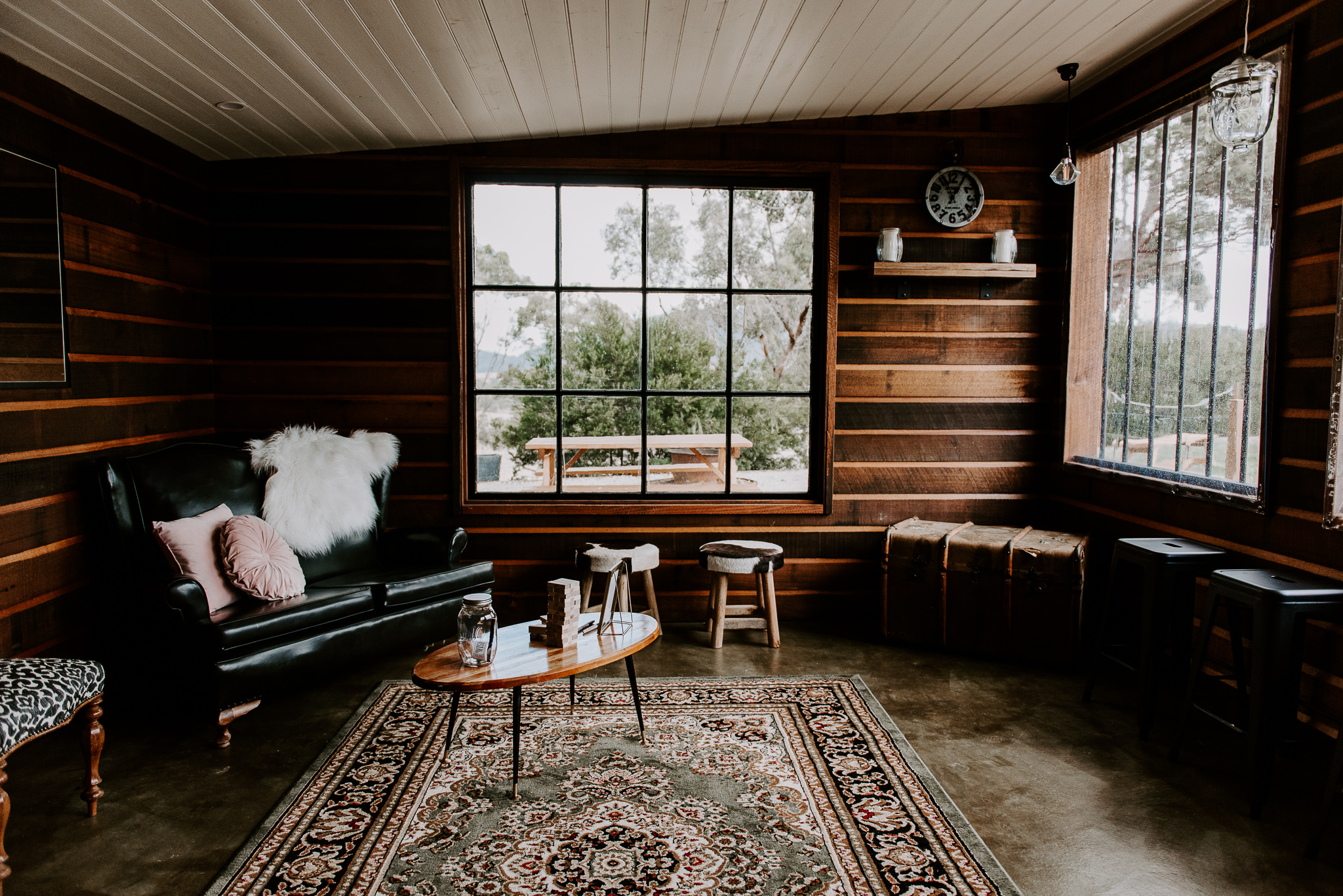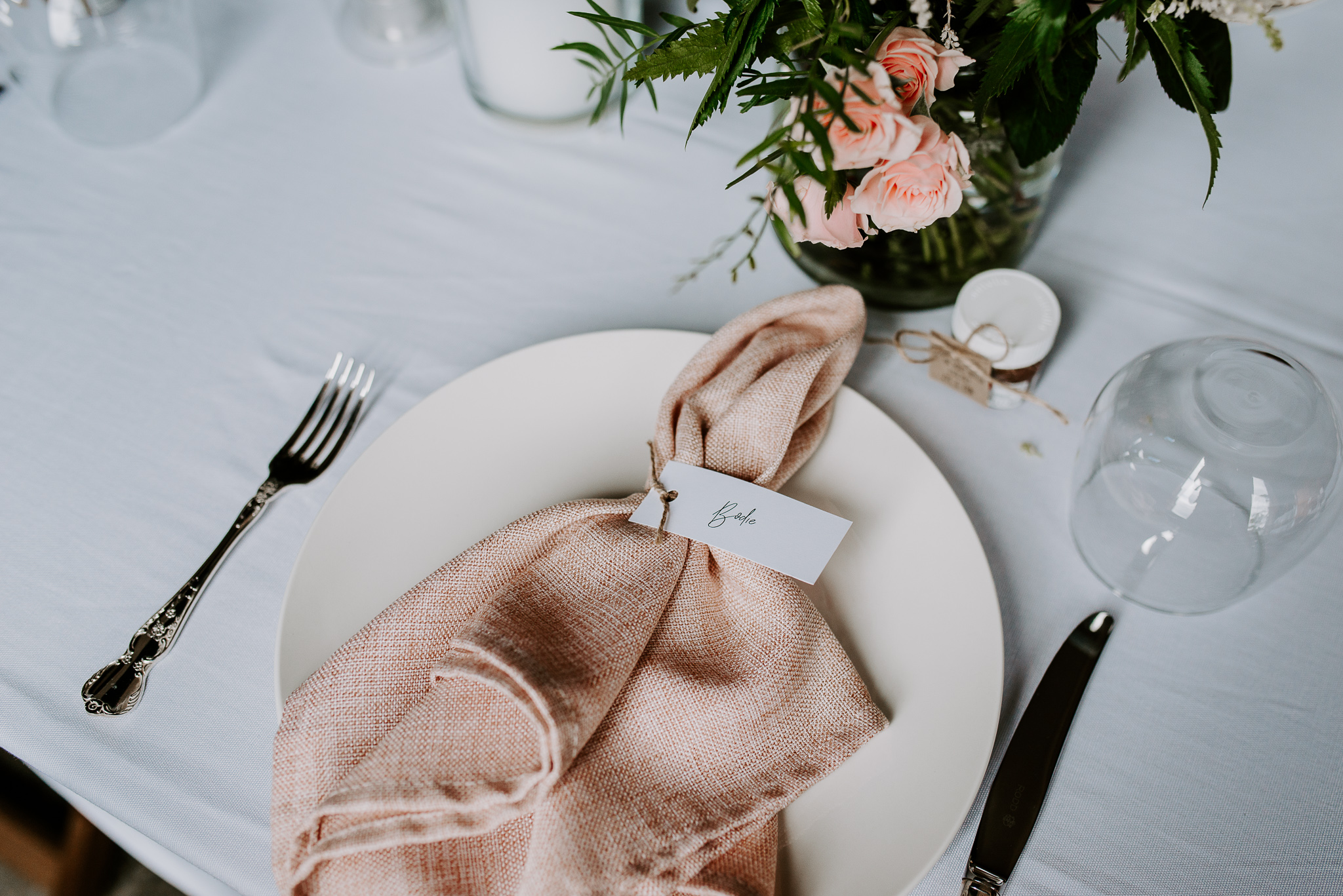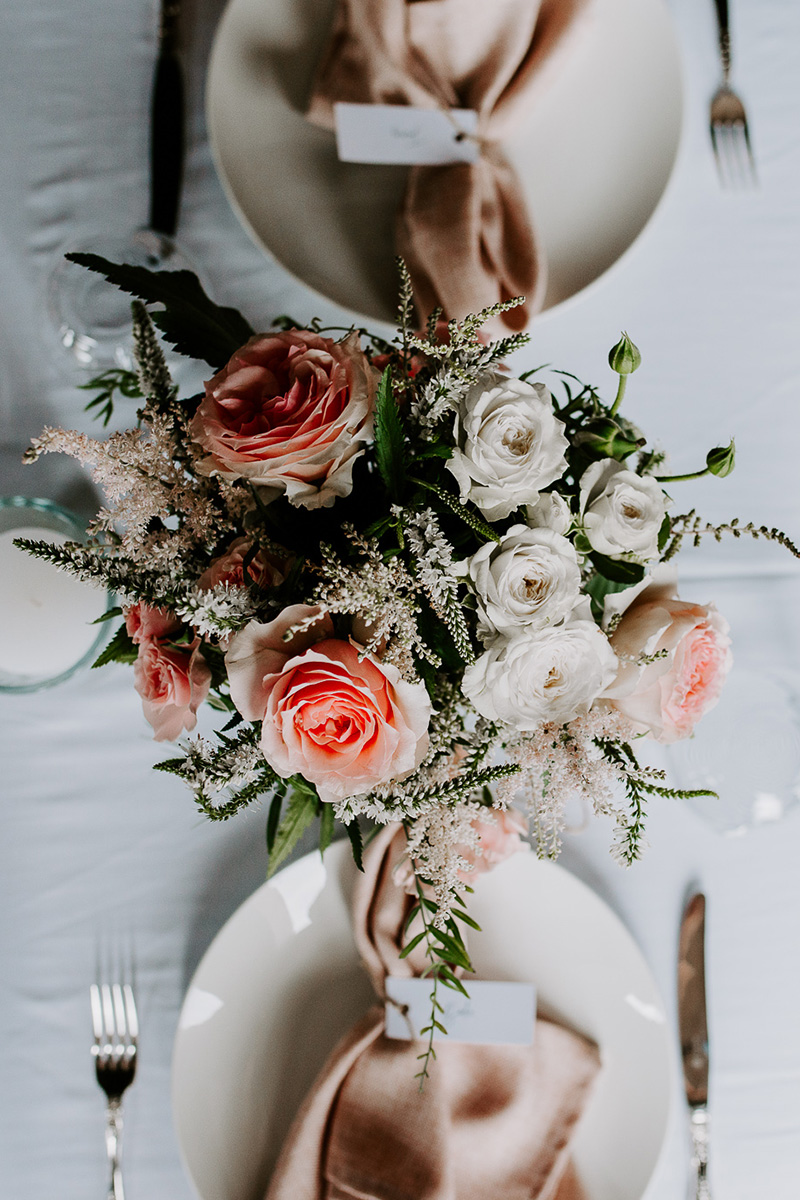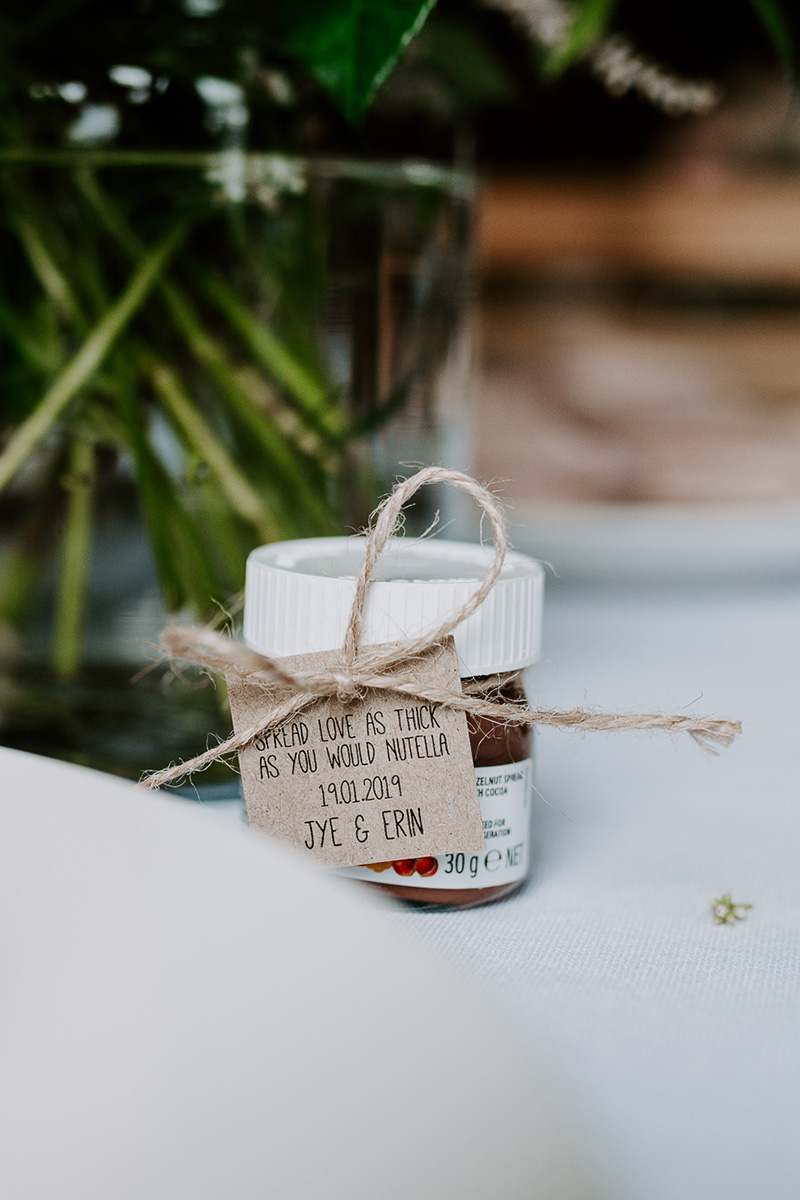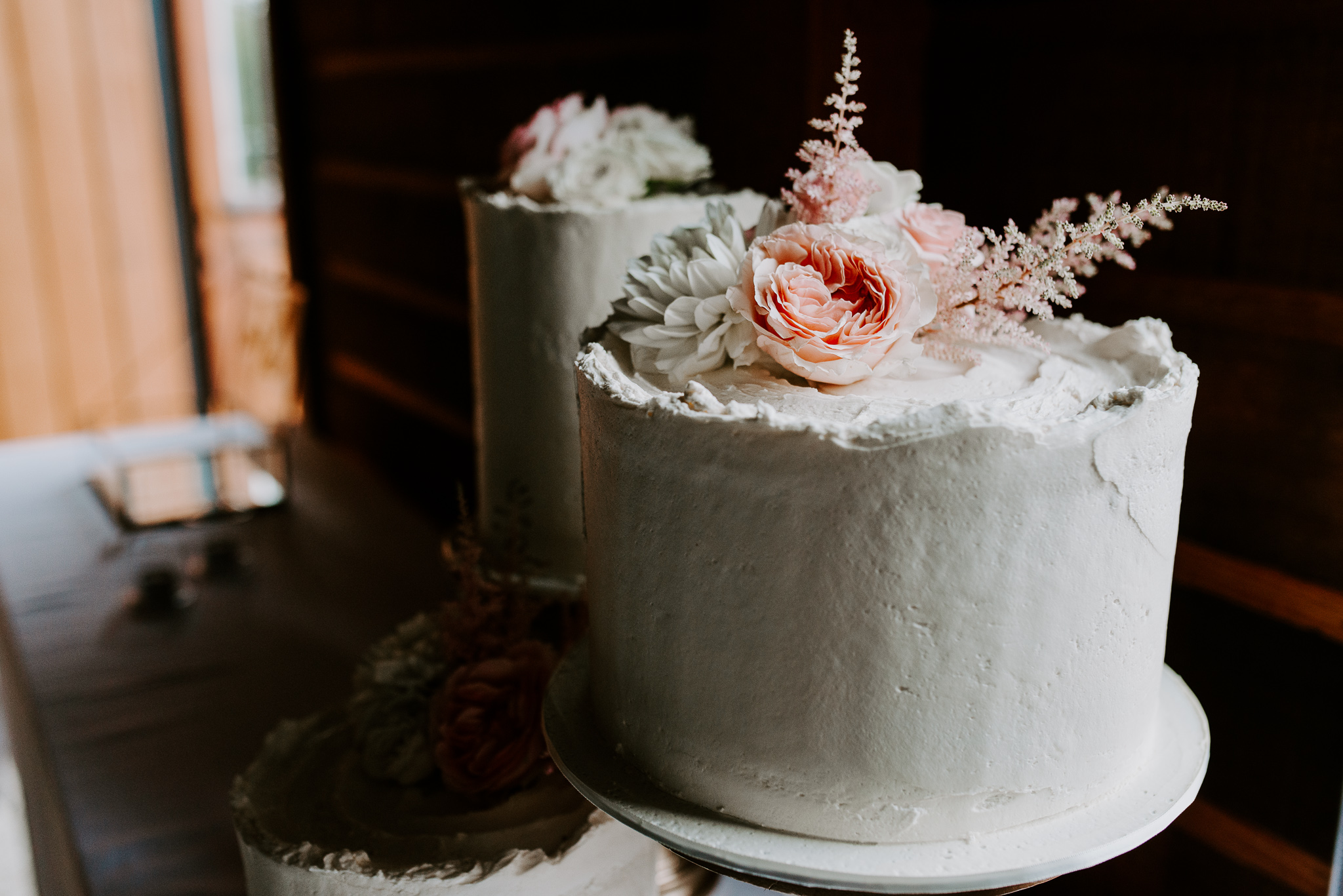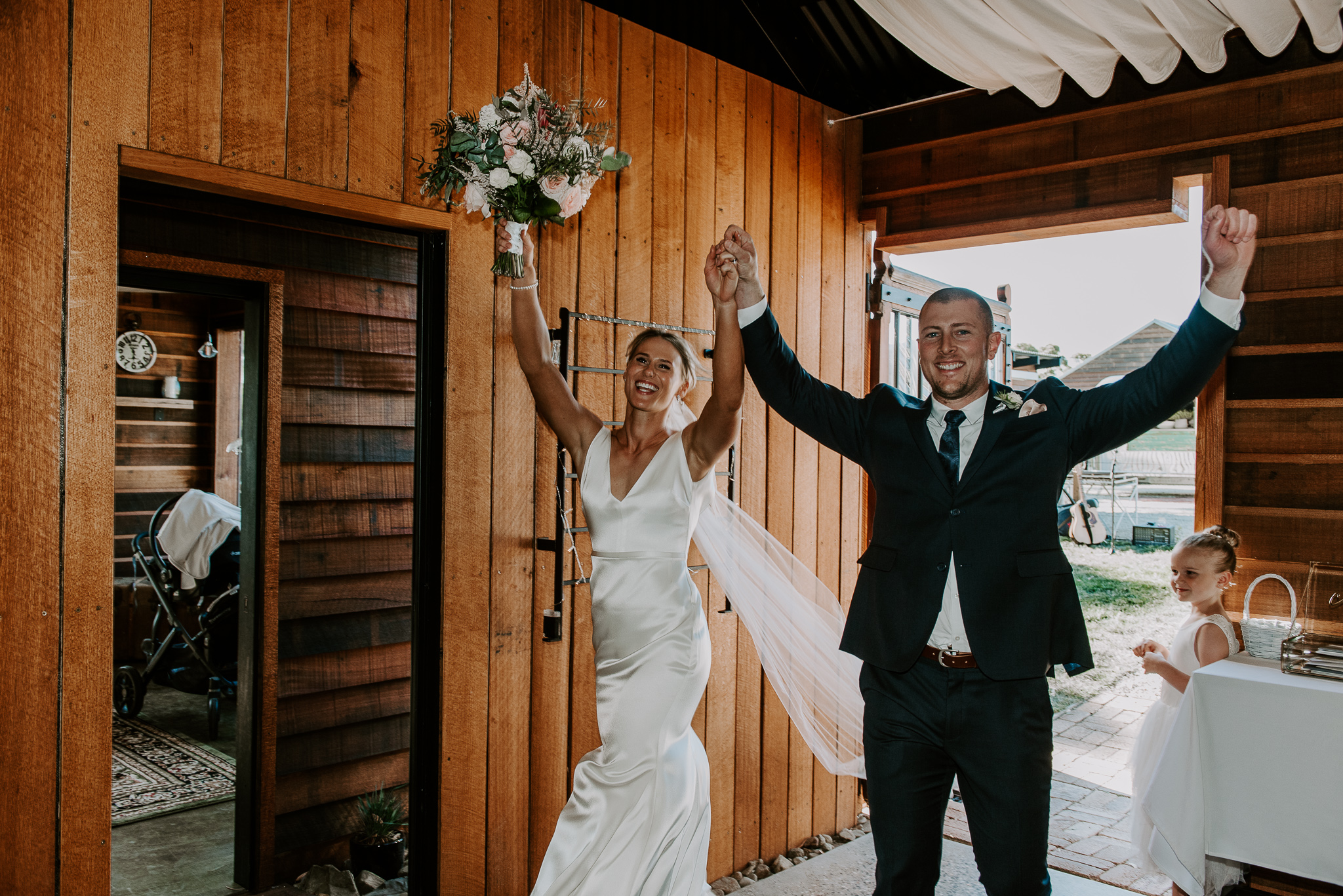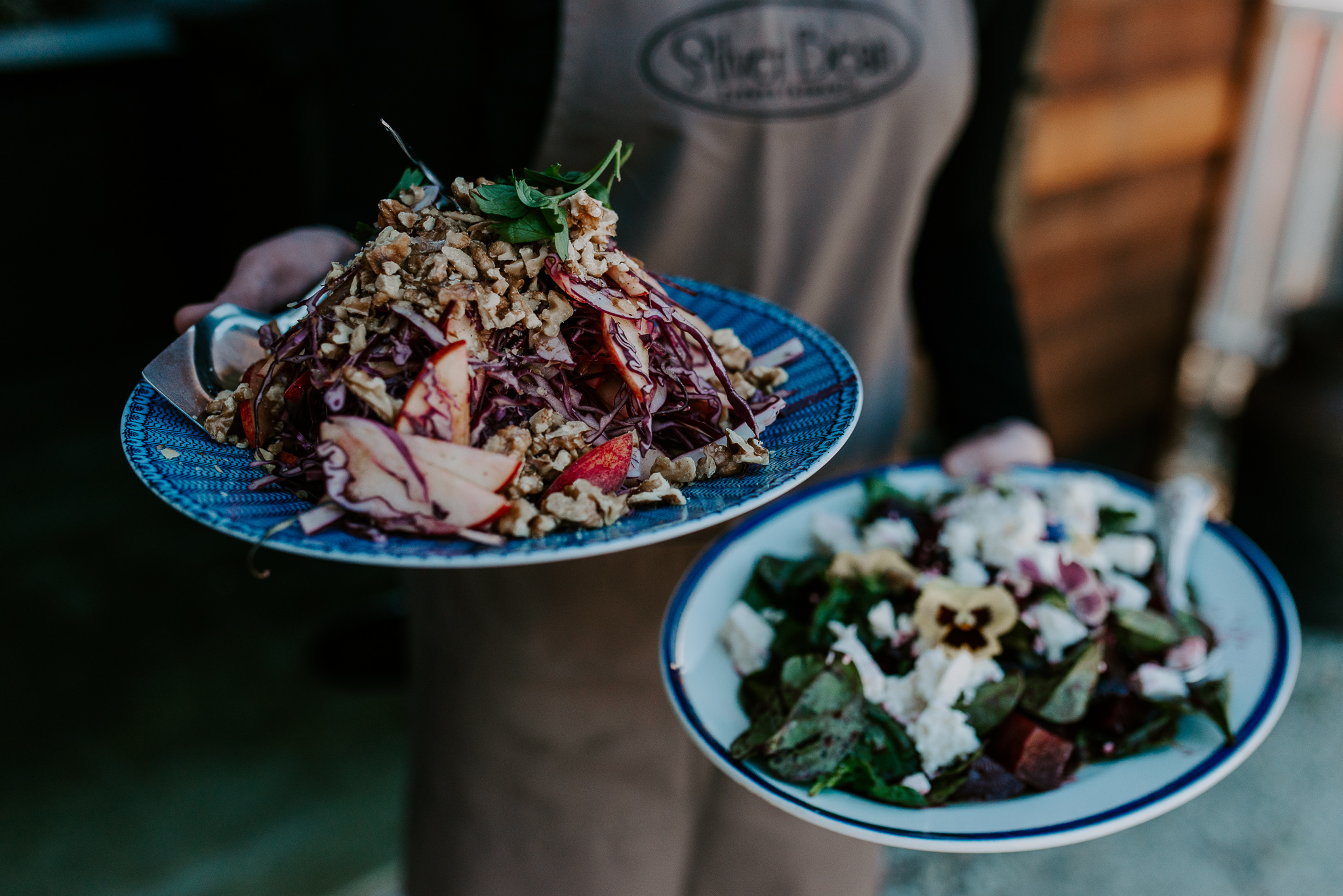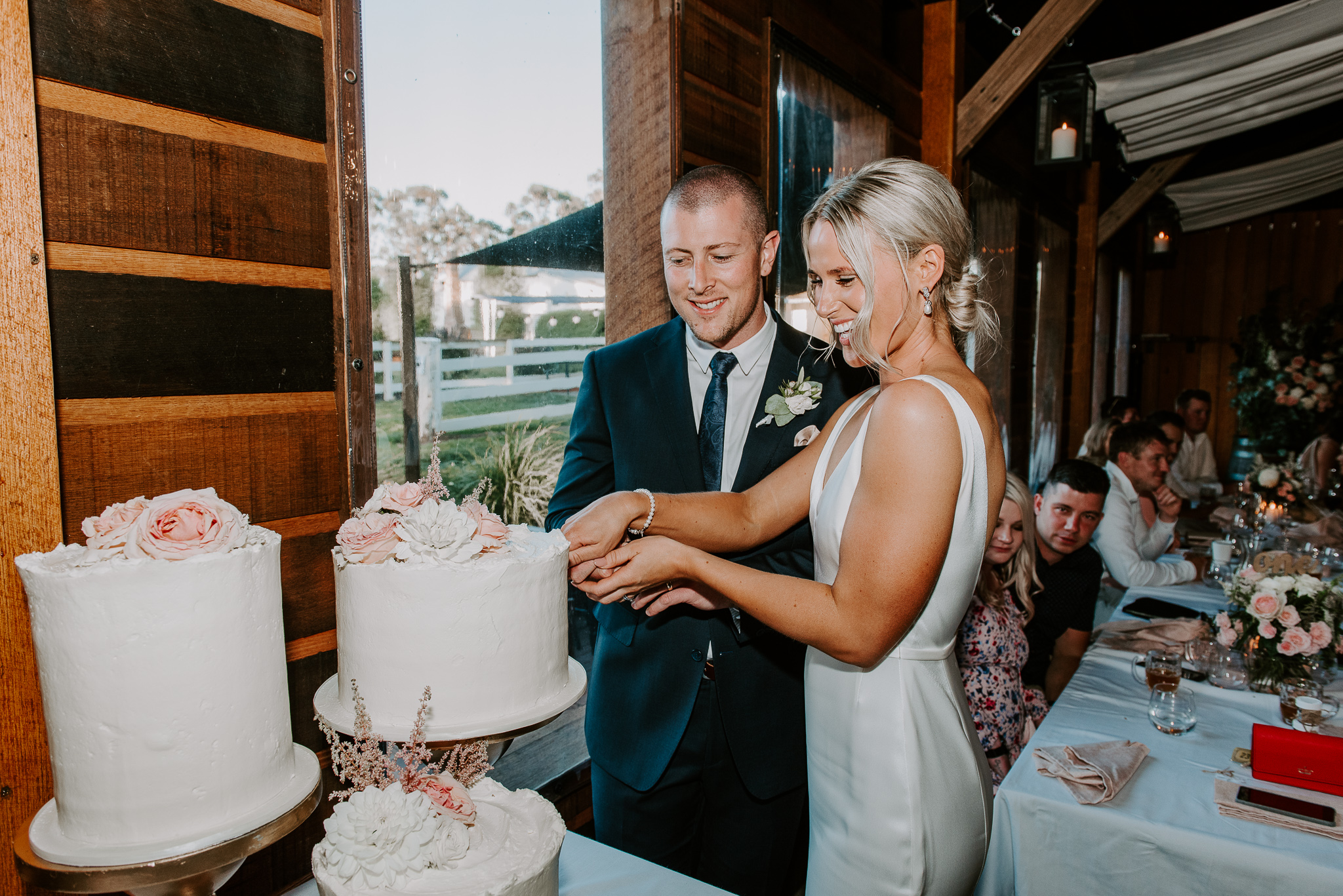 "Our cake was a stand out and looked just how I imagined it and tasted even better."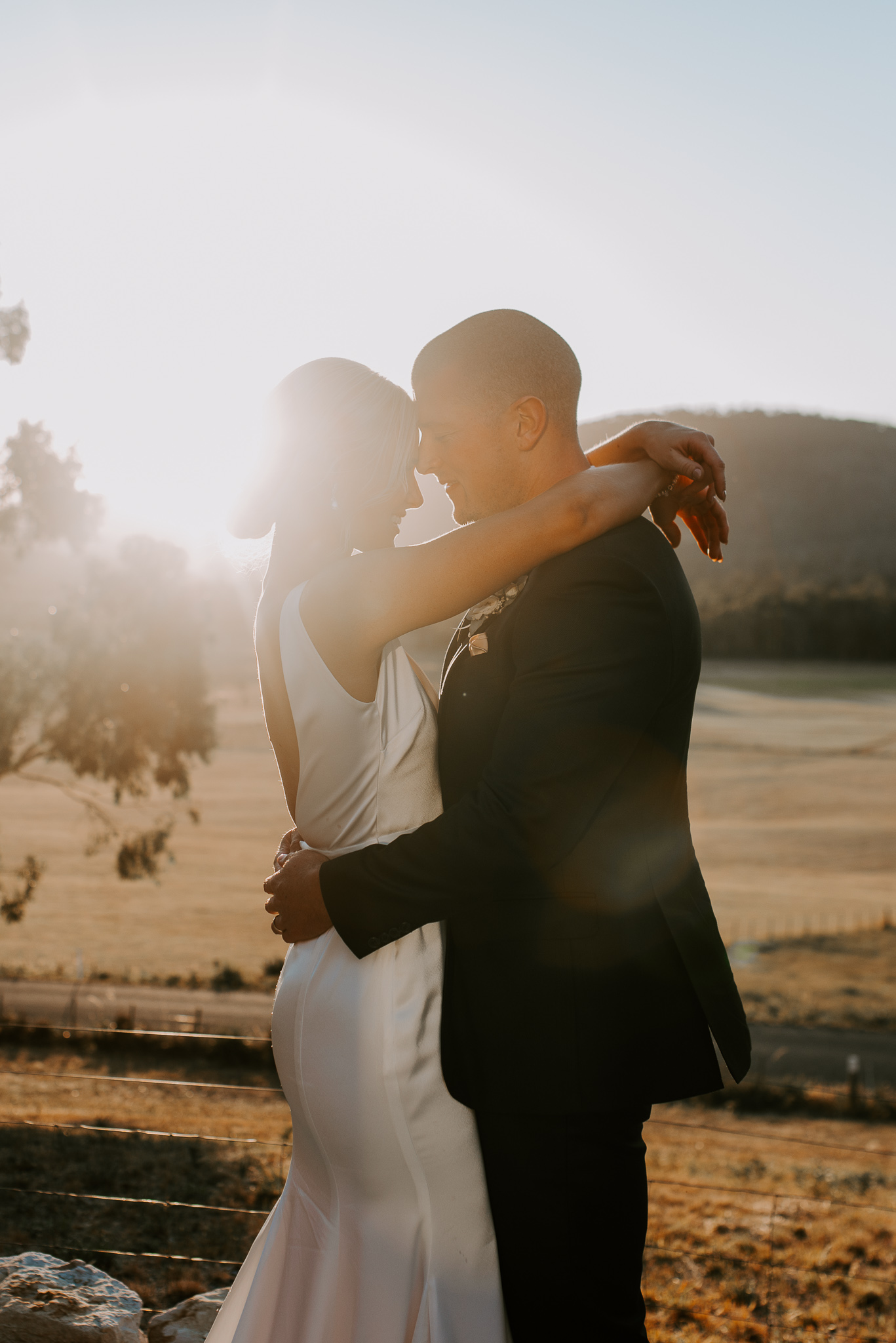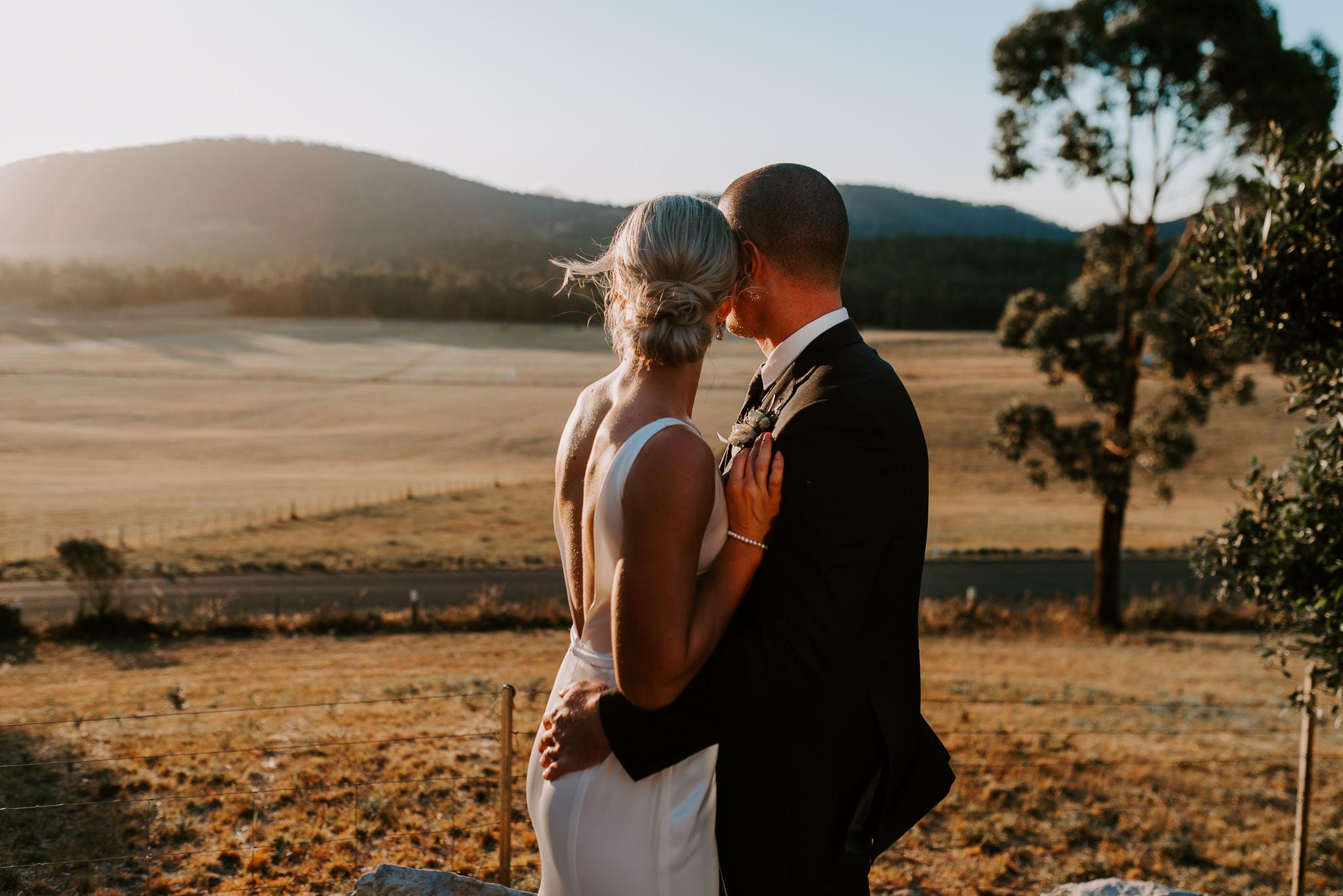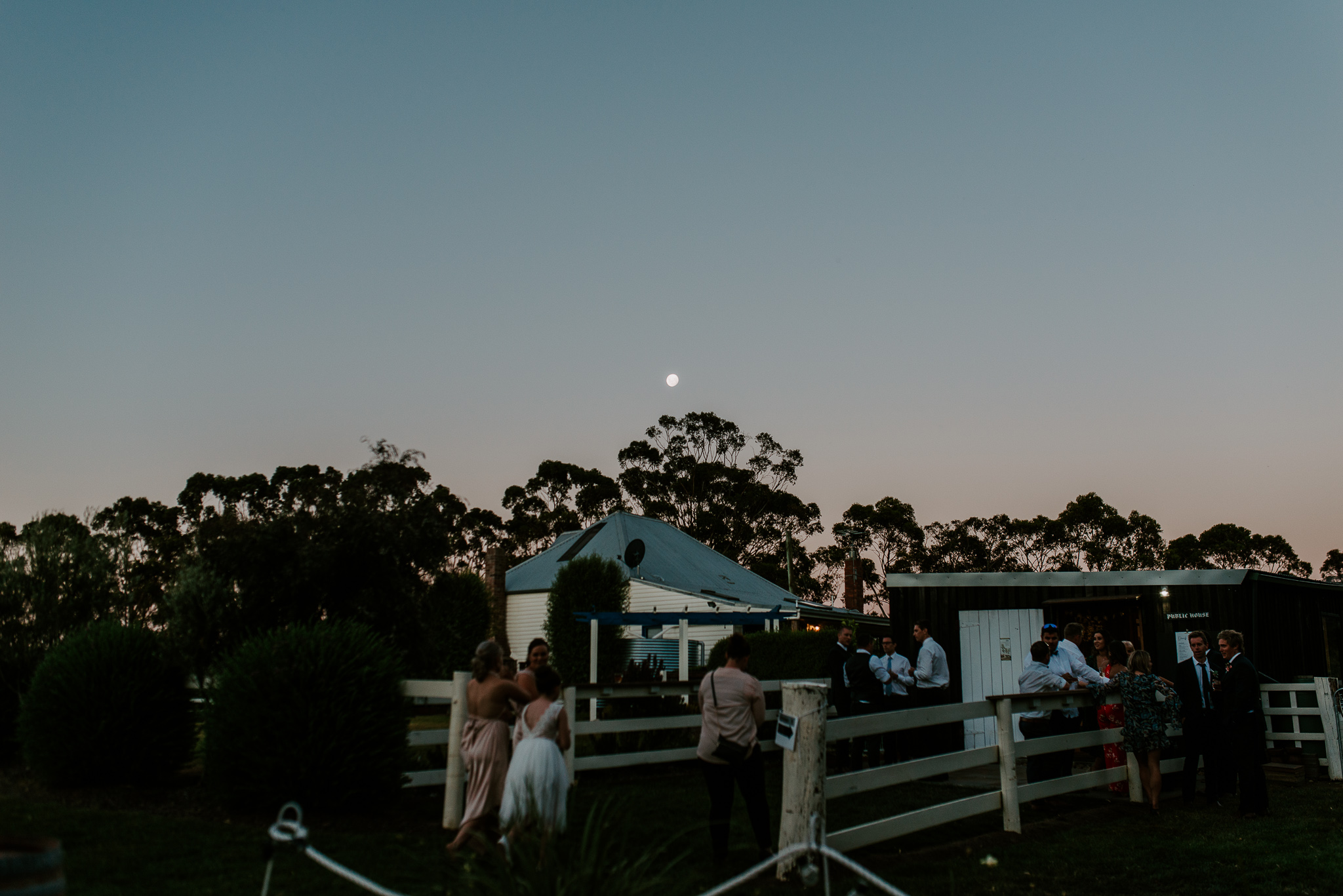 Video by Sophie Sullivan Photography.