Stuart's thoughts when he first saw future wife Claire walking down a Hobart street were pretty simple.
"What a babe!" he recalls.
After confiding in mutual friends about his love-at-first-sight moment, Stuart was added on Claire's Facebook – and despite turning up severely under-dressed on their first date, Claire gave him a chance.
Fast-forward about three years later and Stuart popped the question at the family shack at Salt Water River.
When it came to planning their luxury wedding in Hobart, a world-class view and fantastic food topped the list of priorities.
The ceremony was held on the picture-perfect waterfront, before celebrations continued at Brooke Street Larder, the first wedding to be held at the Brooke Street Pier venue.
"The Australian Antarctic ship was in the background and it was a beautiful autumn evening," Claire says.
"We had nibbles of fresh Tasmanian produce, followed by mountains of delicious Tassie food while still maintaining the water views. What an evening!"
Photos courtesy of Amanda Alessi Photography.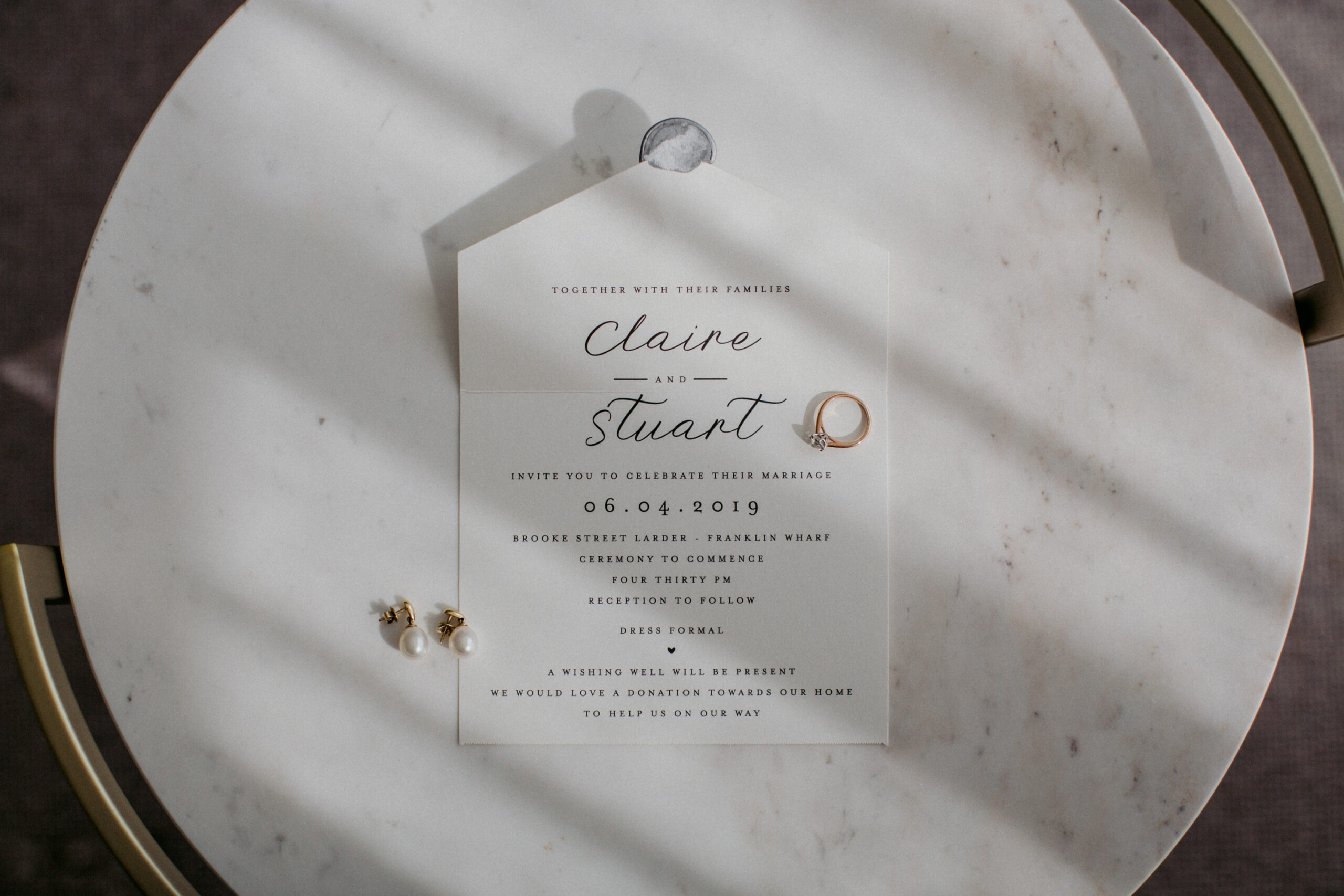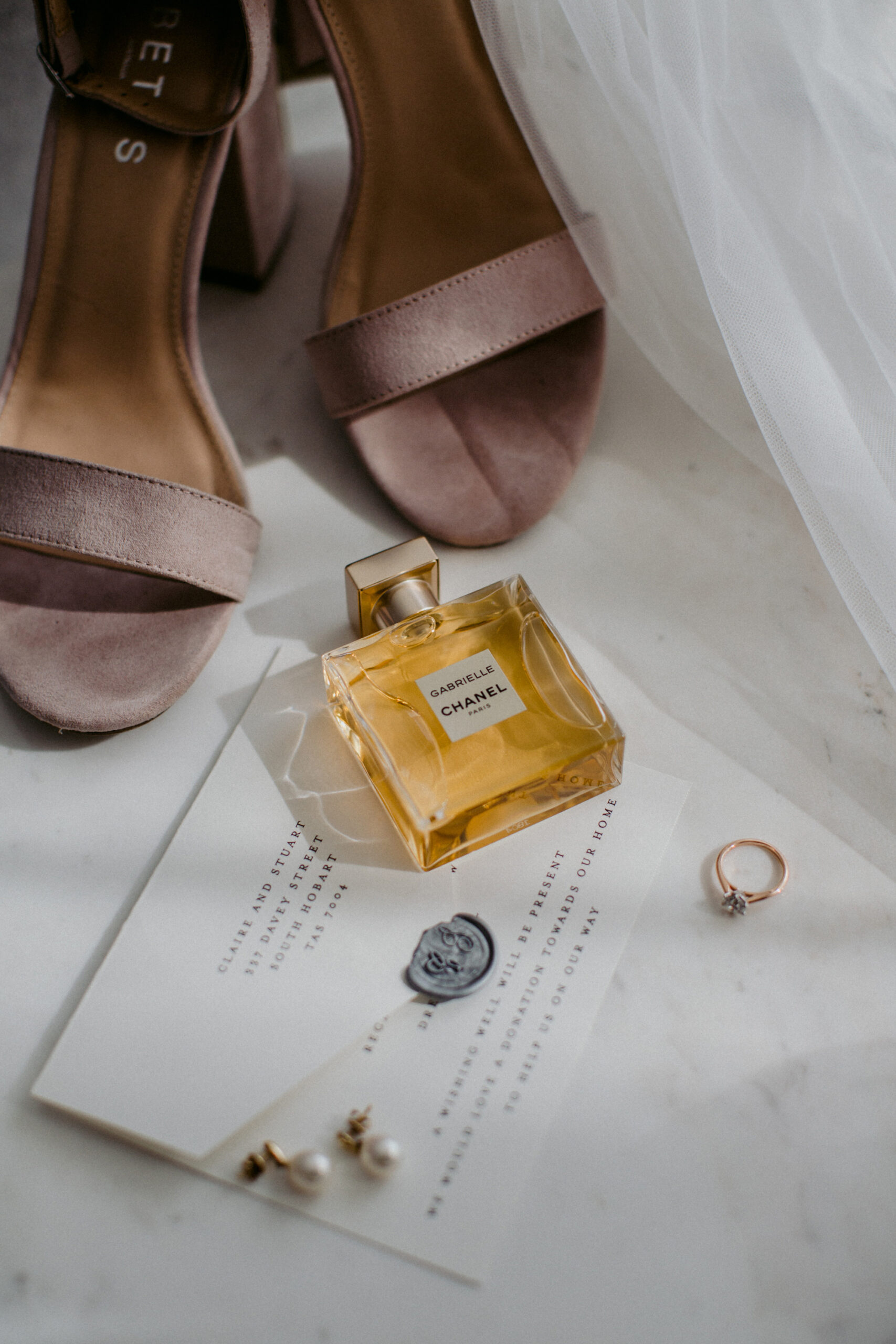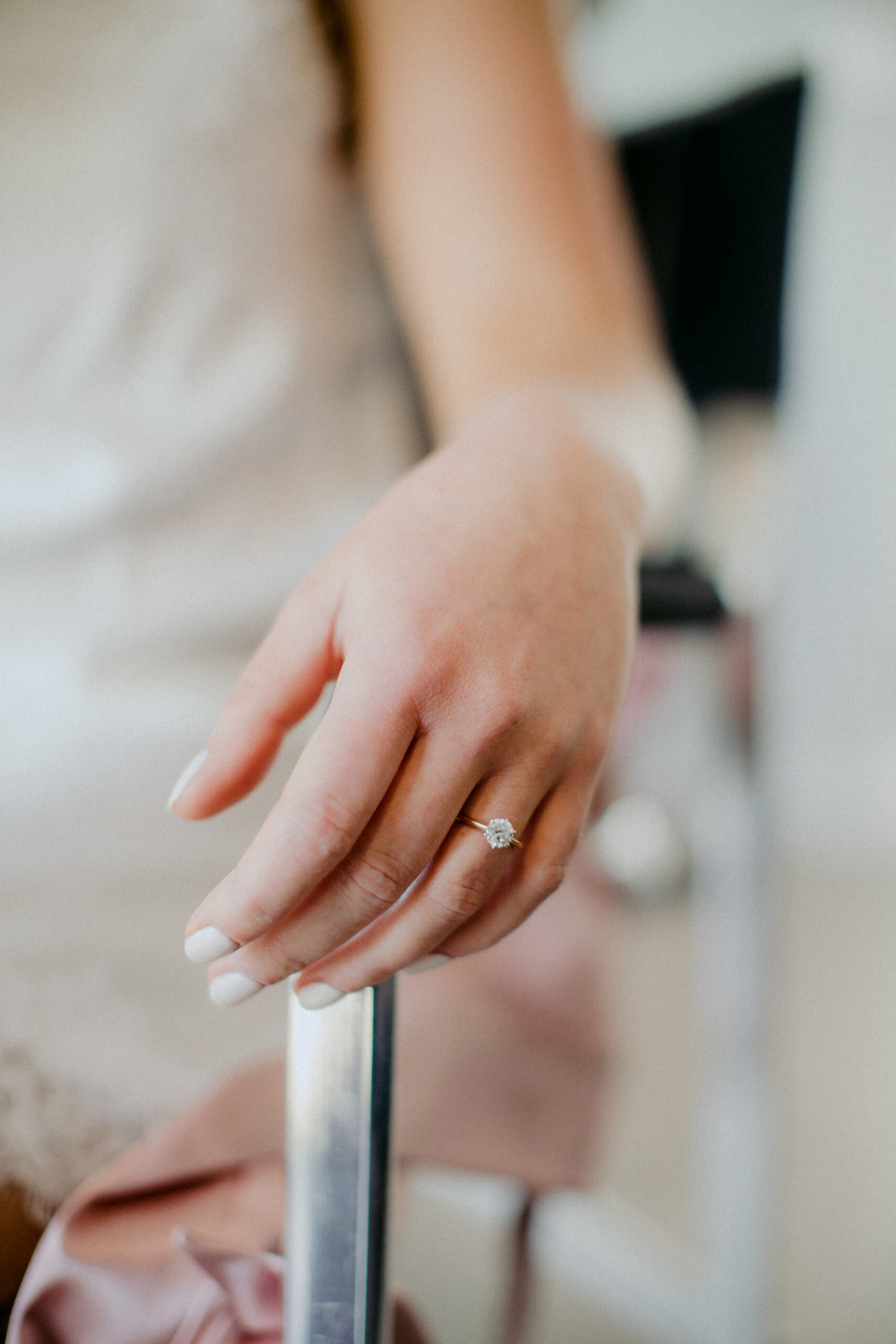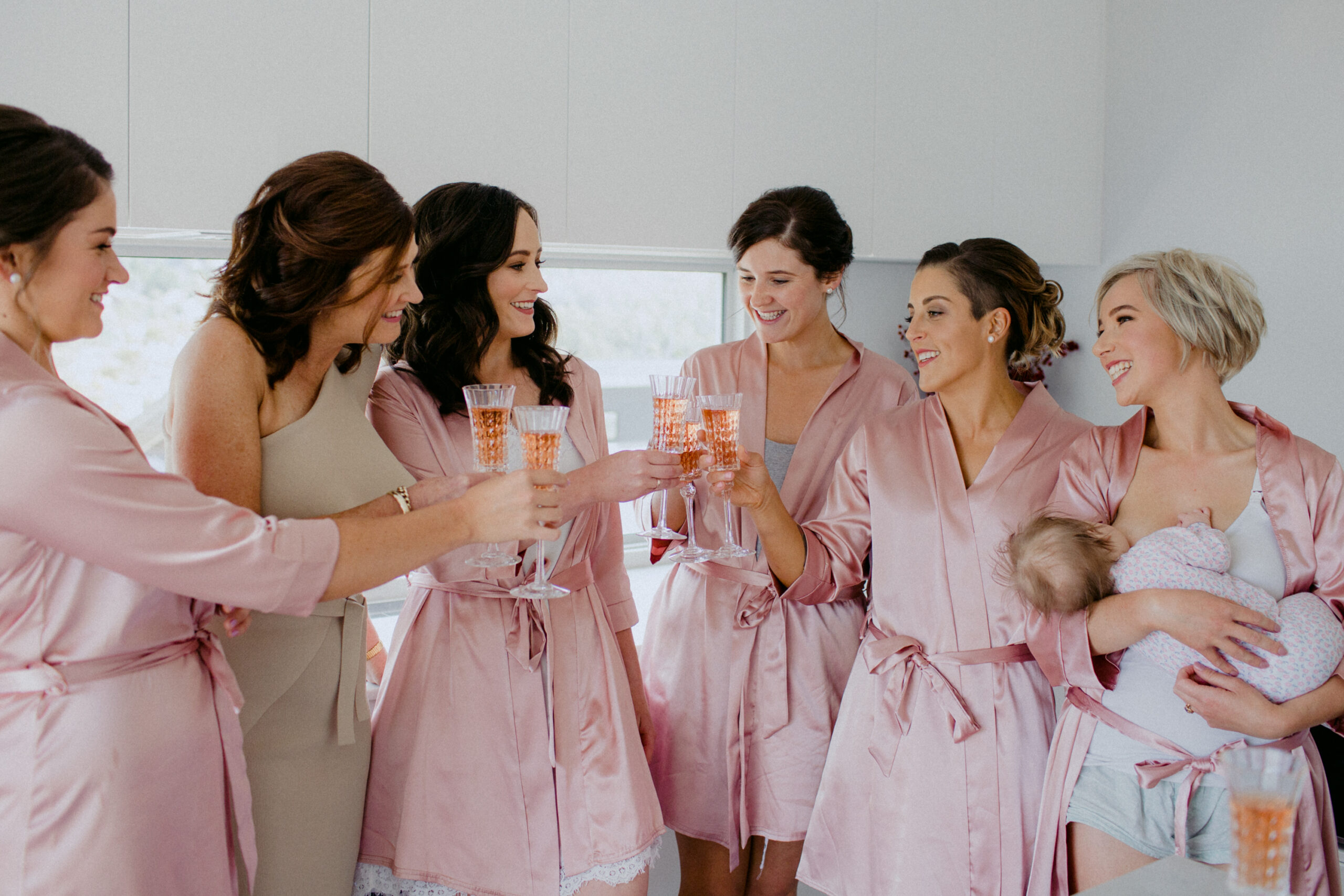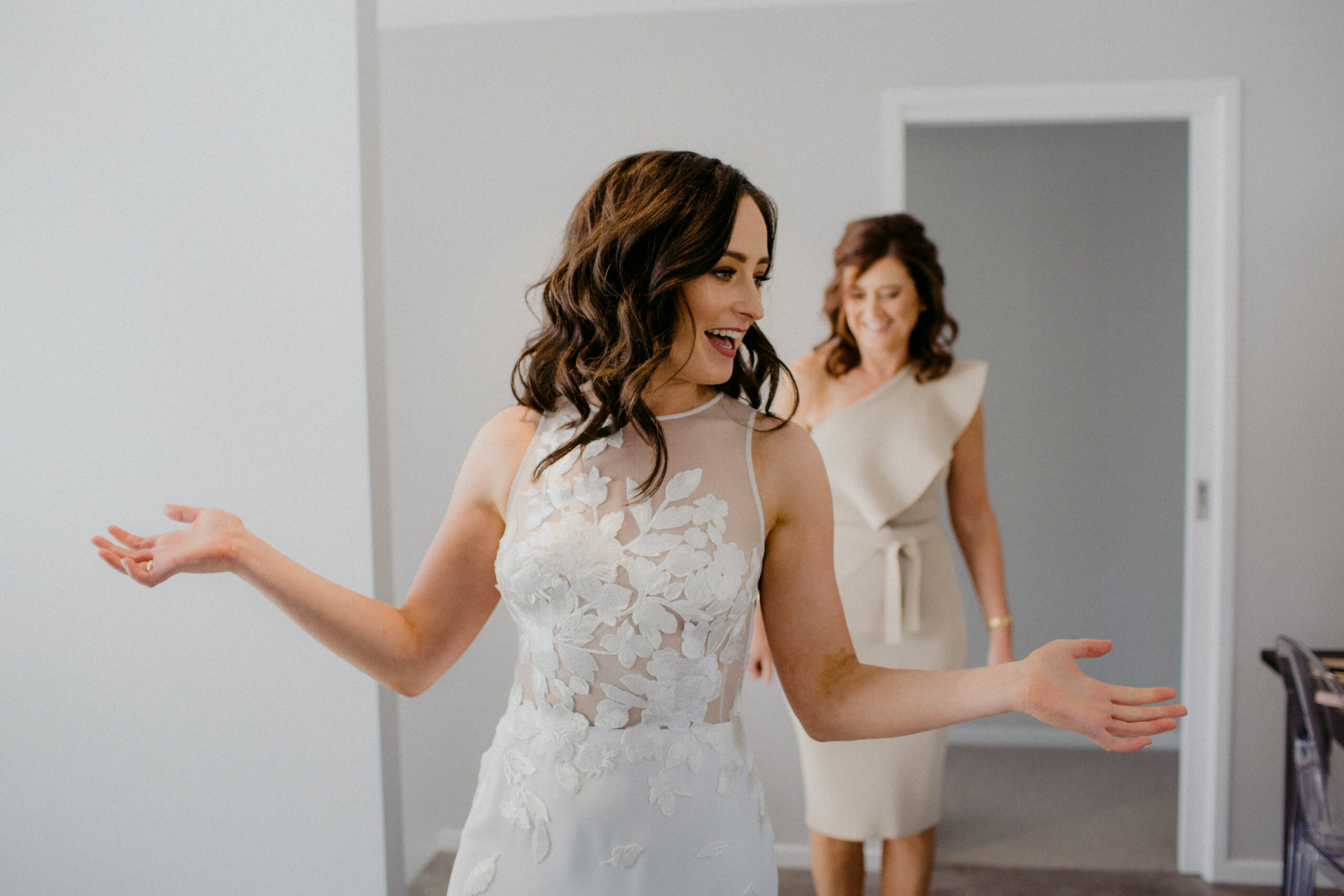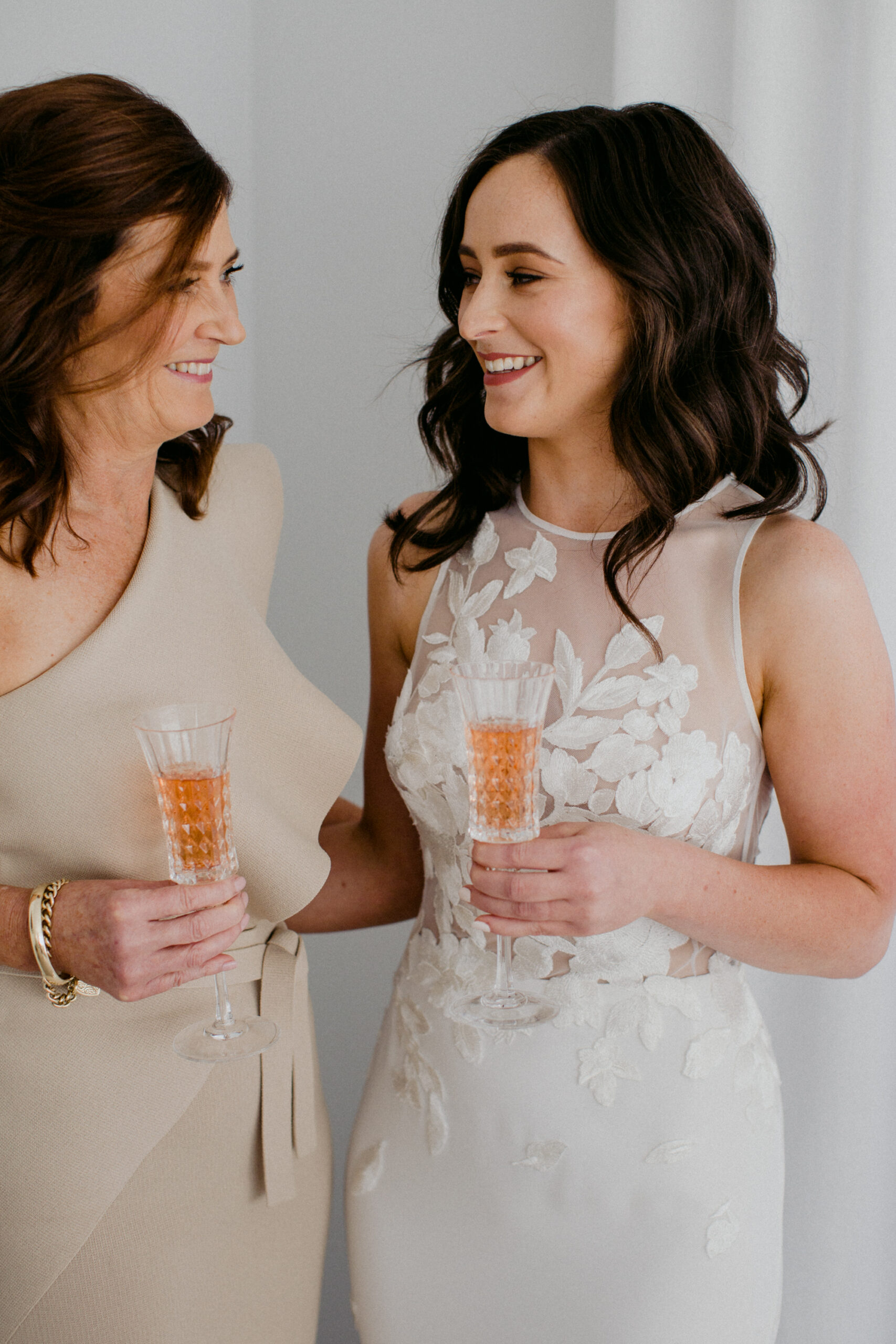 Claire's bridal make-up was created by Claire Hunt, while her glamorous wavy hair was the work of Danielle Hart.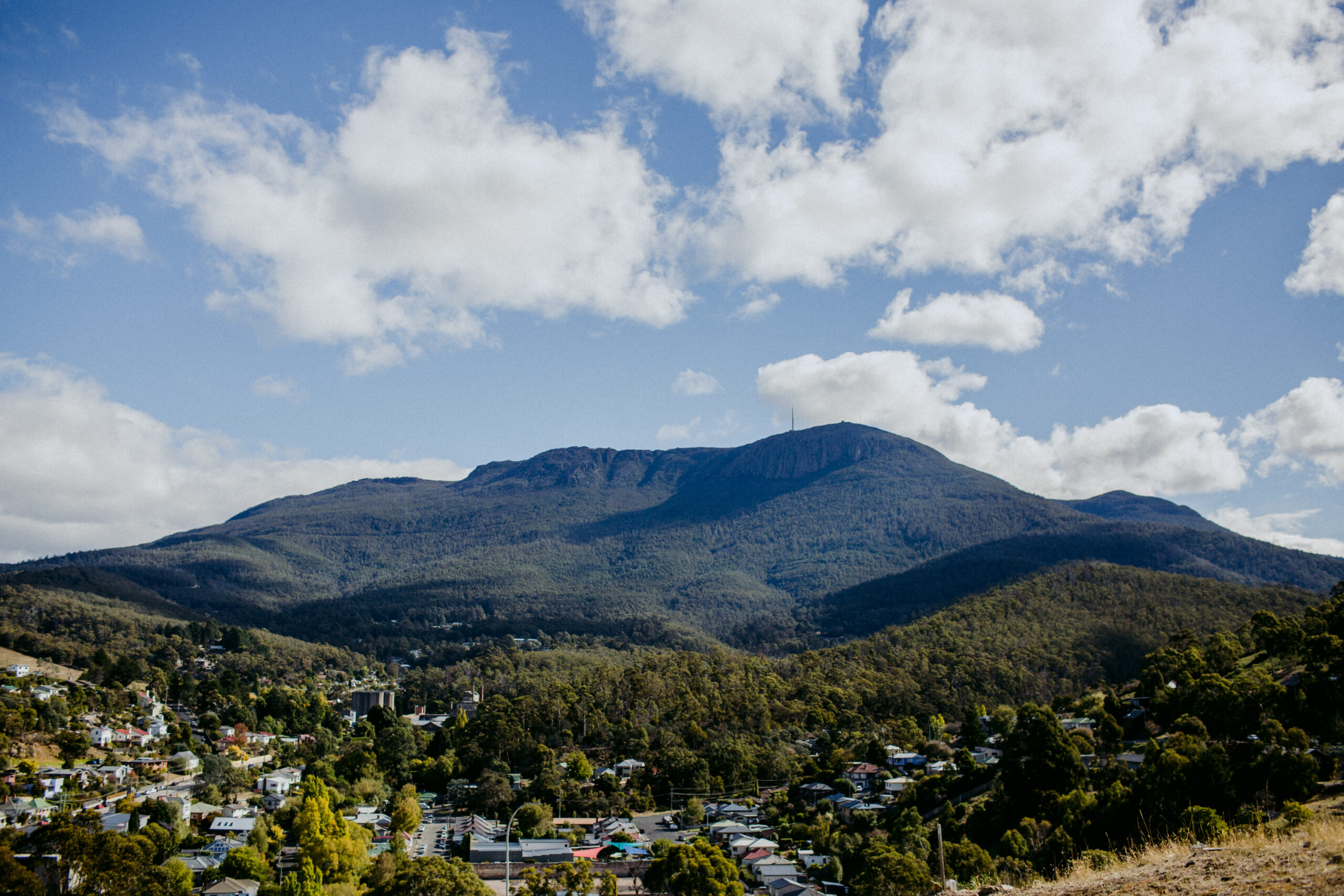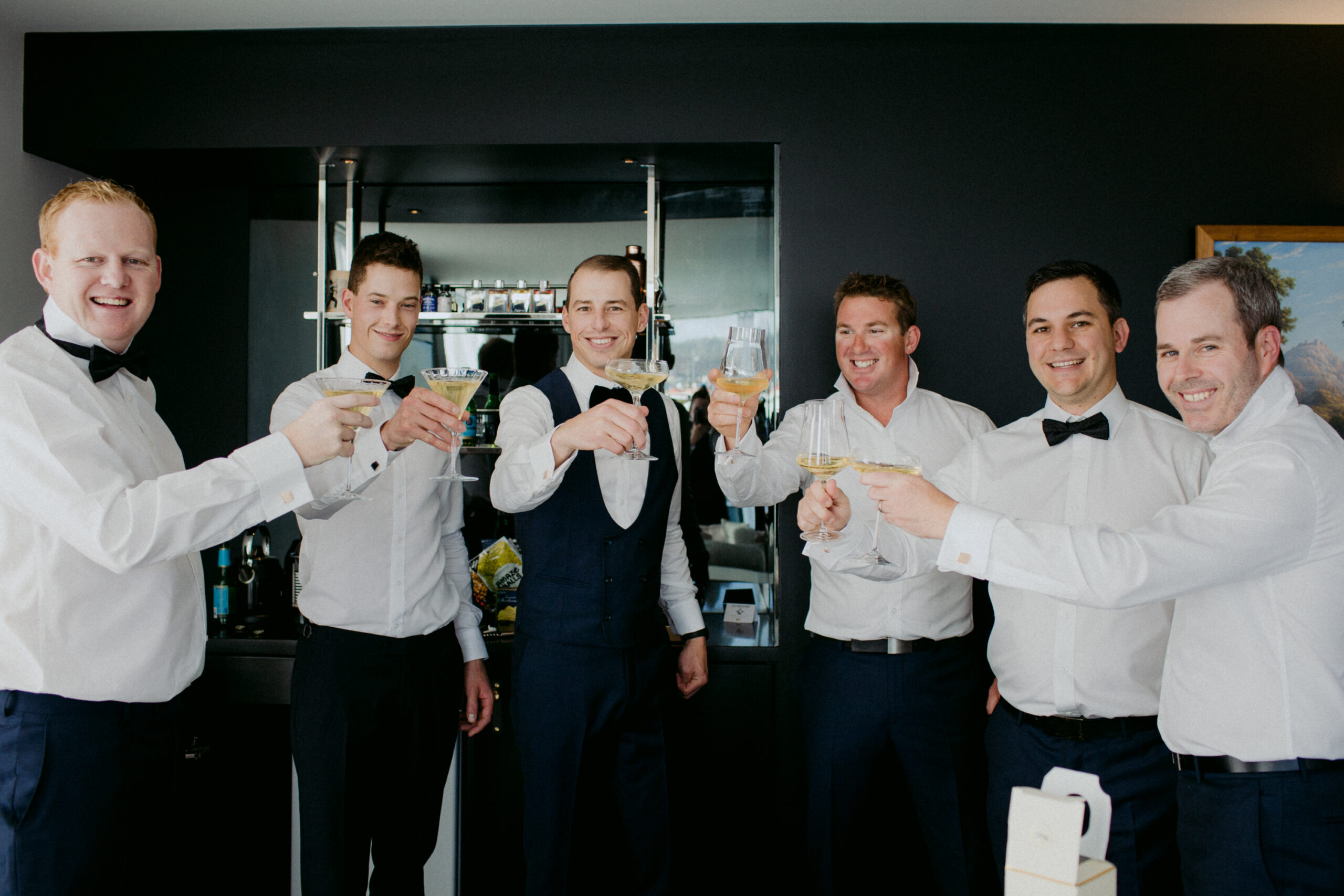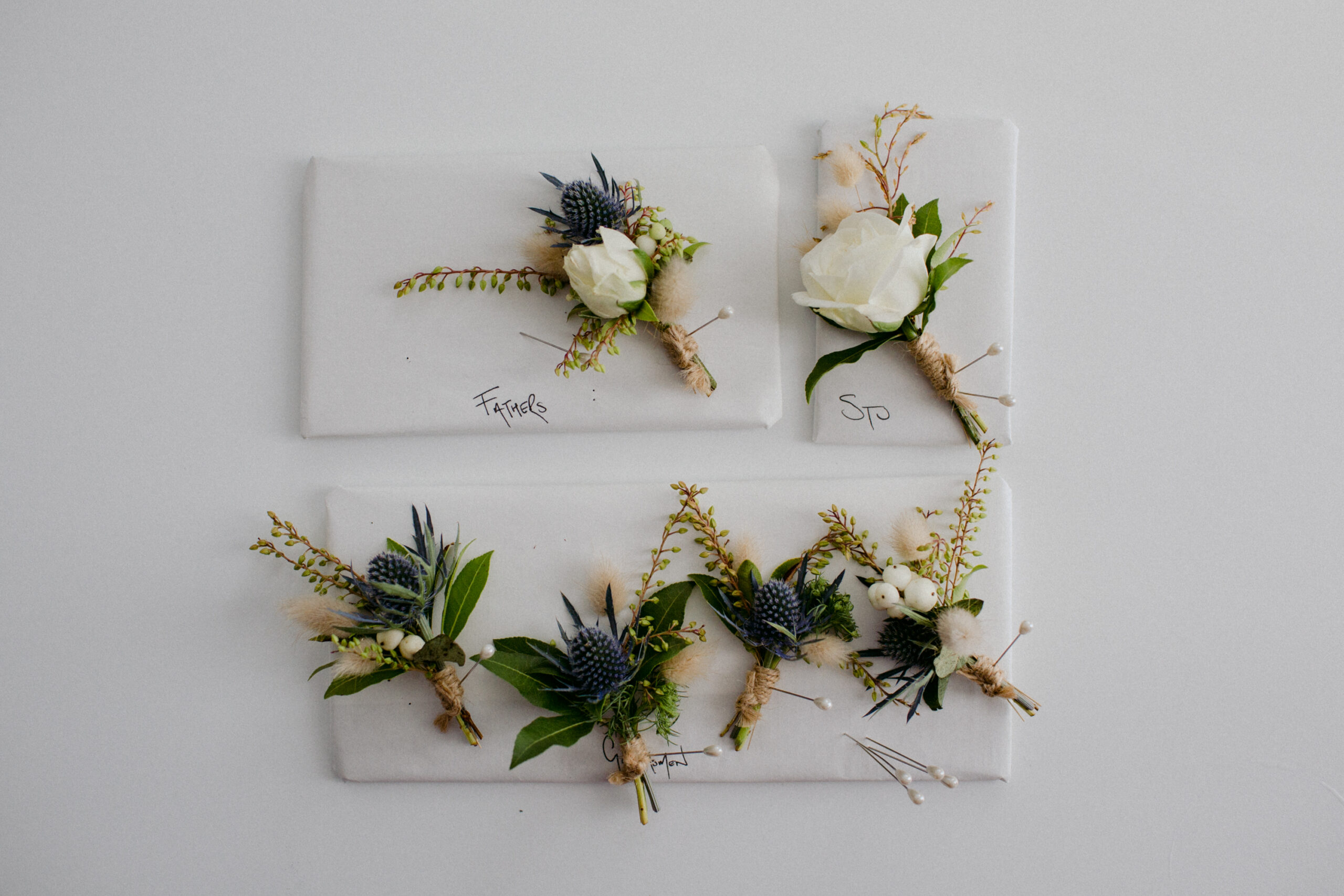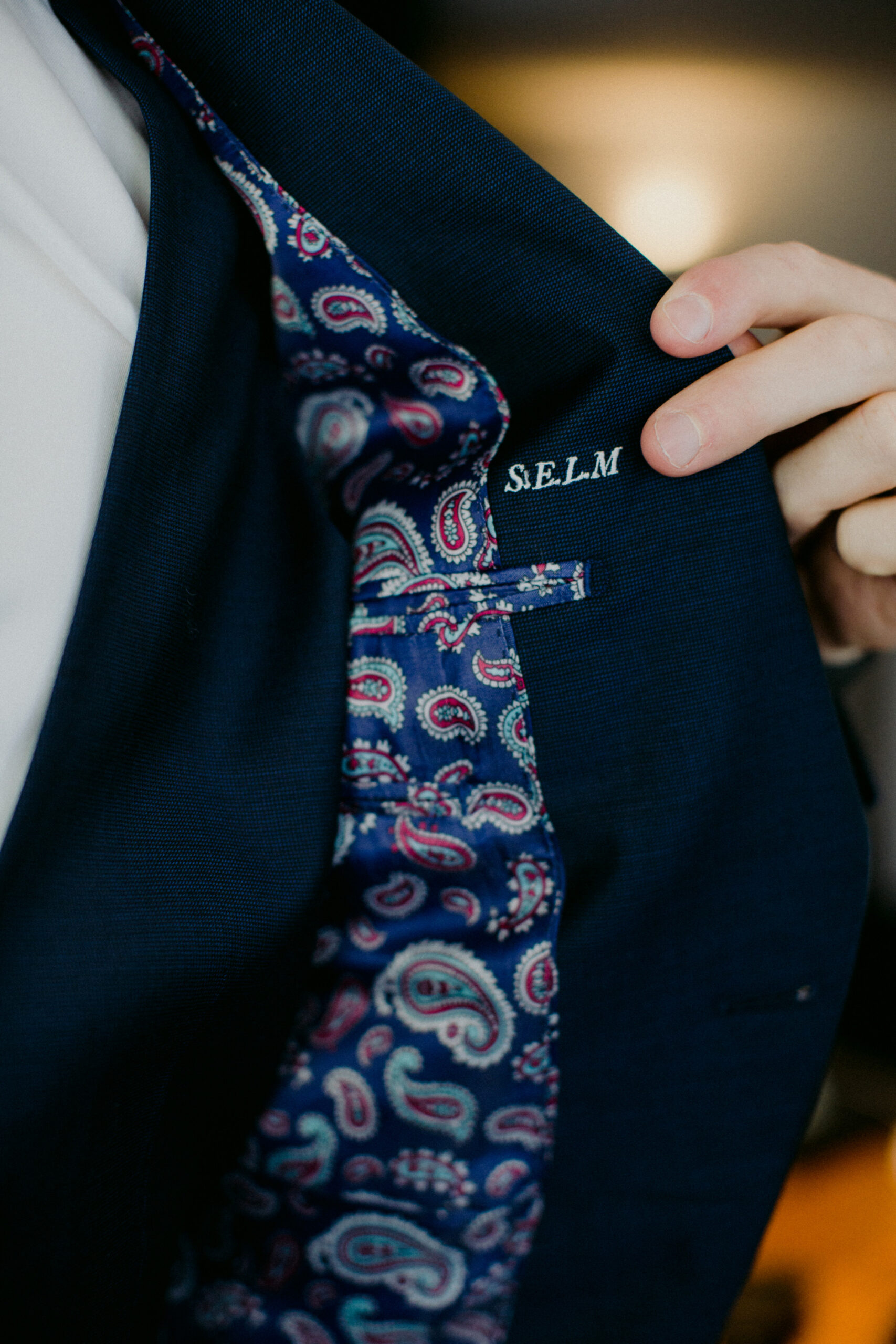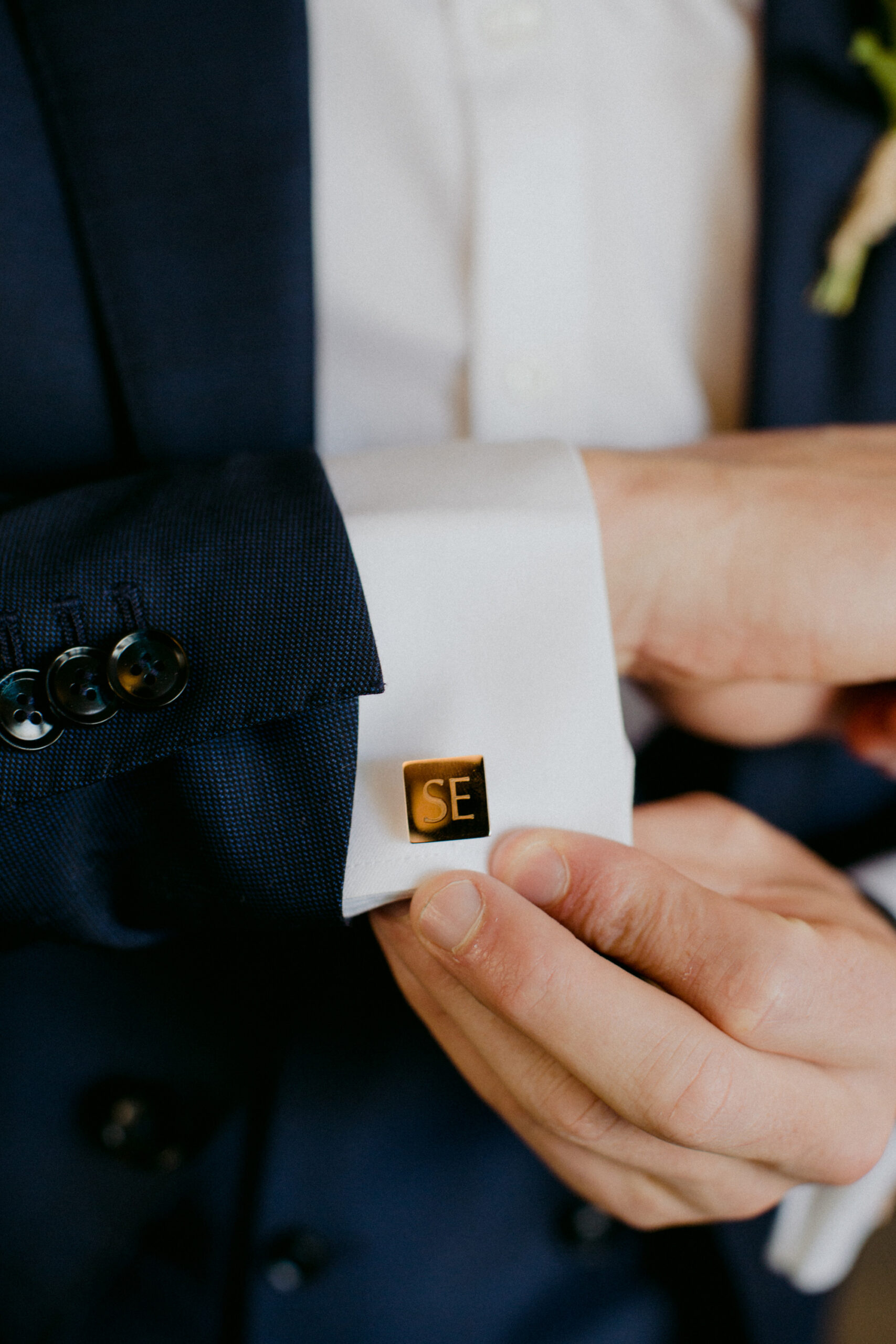 Stuart had his formal morning suit custom made.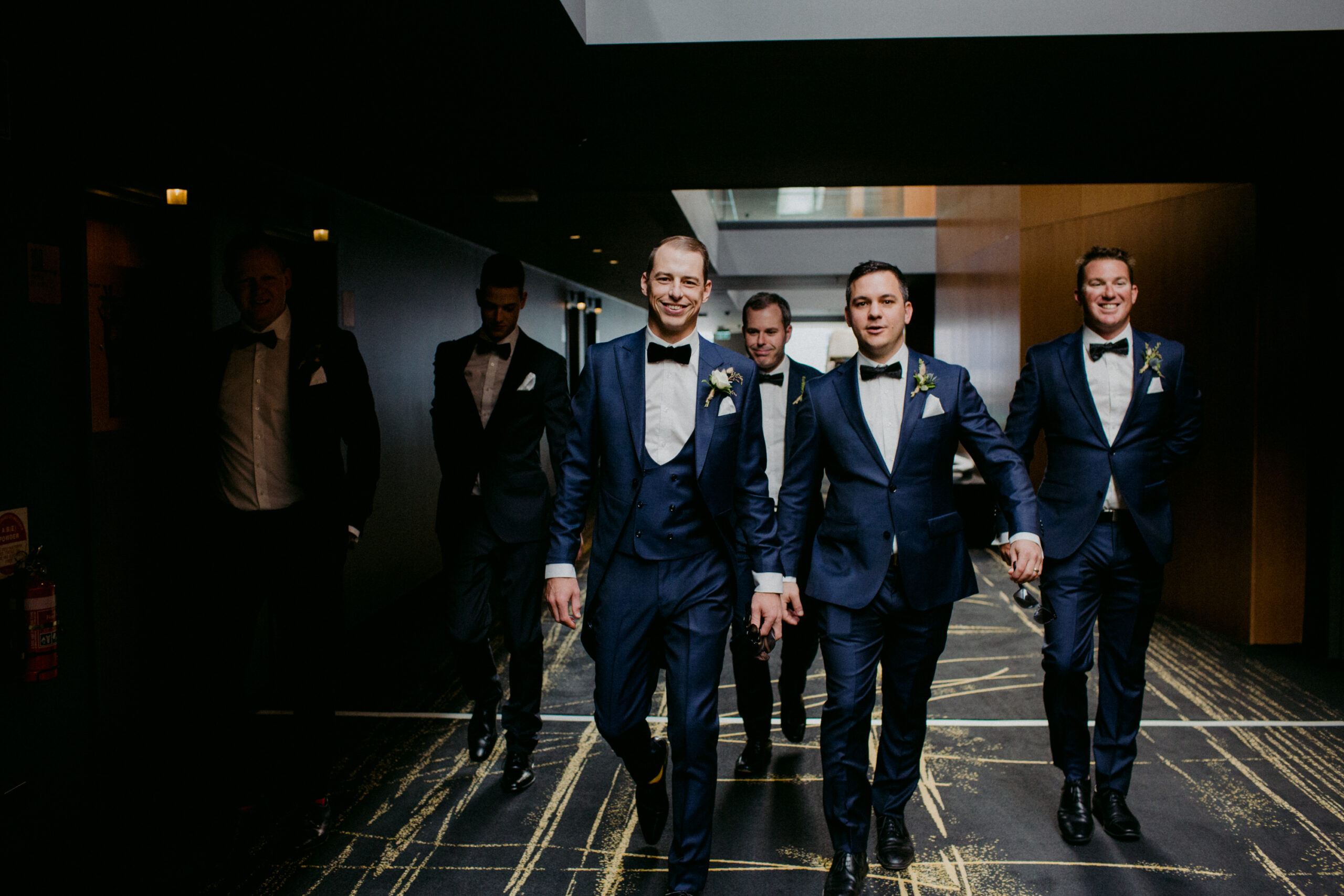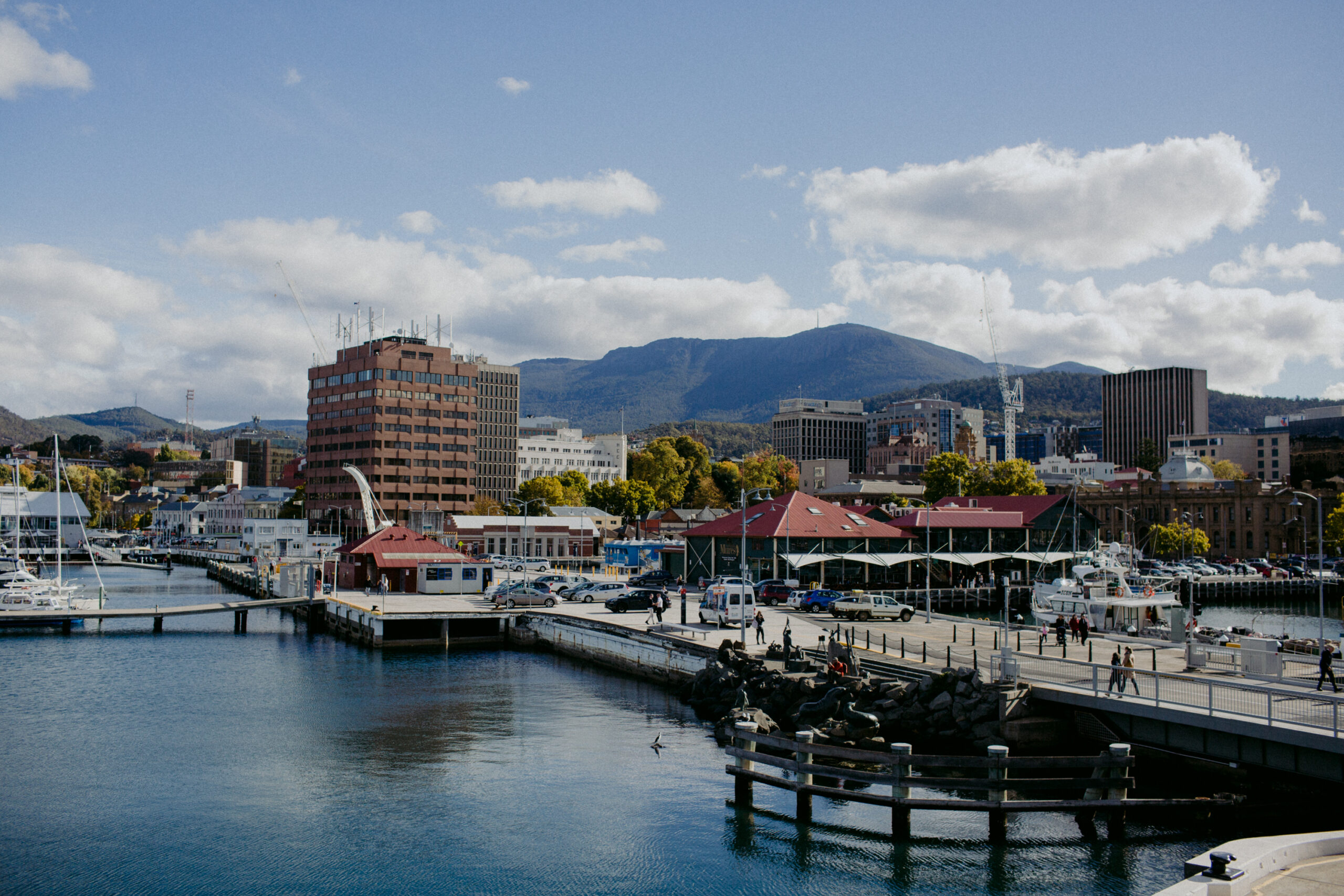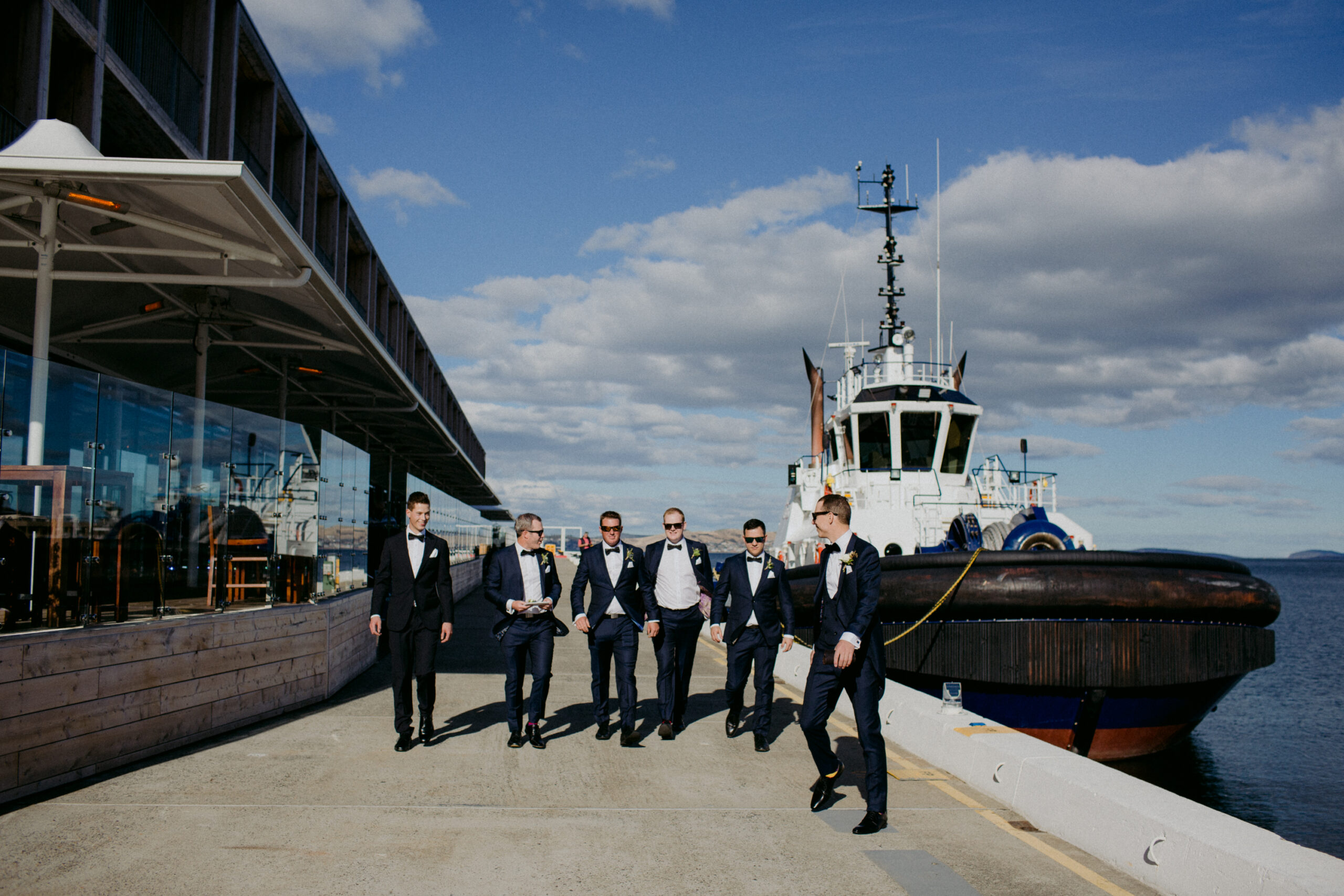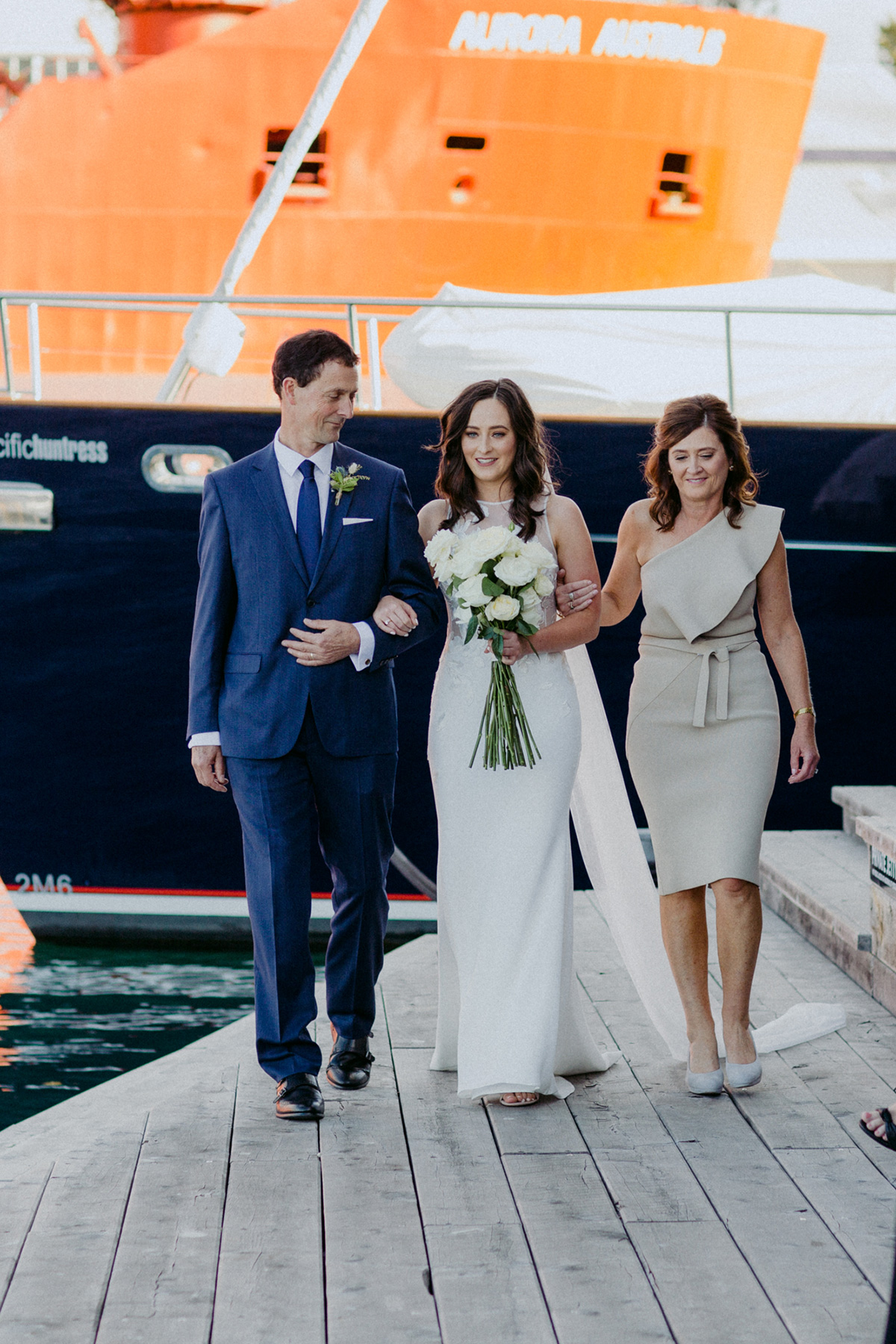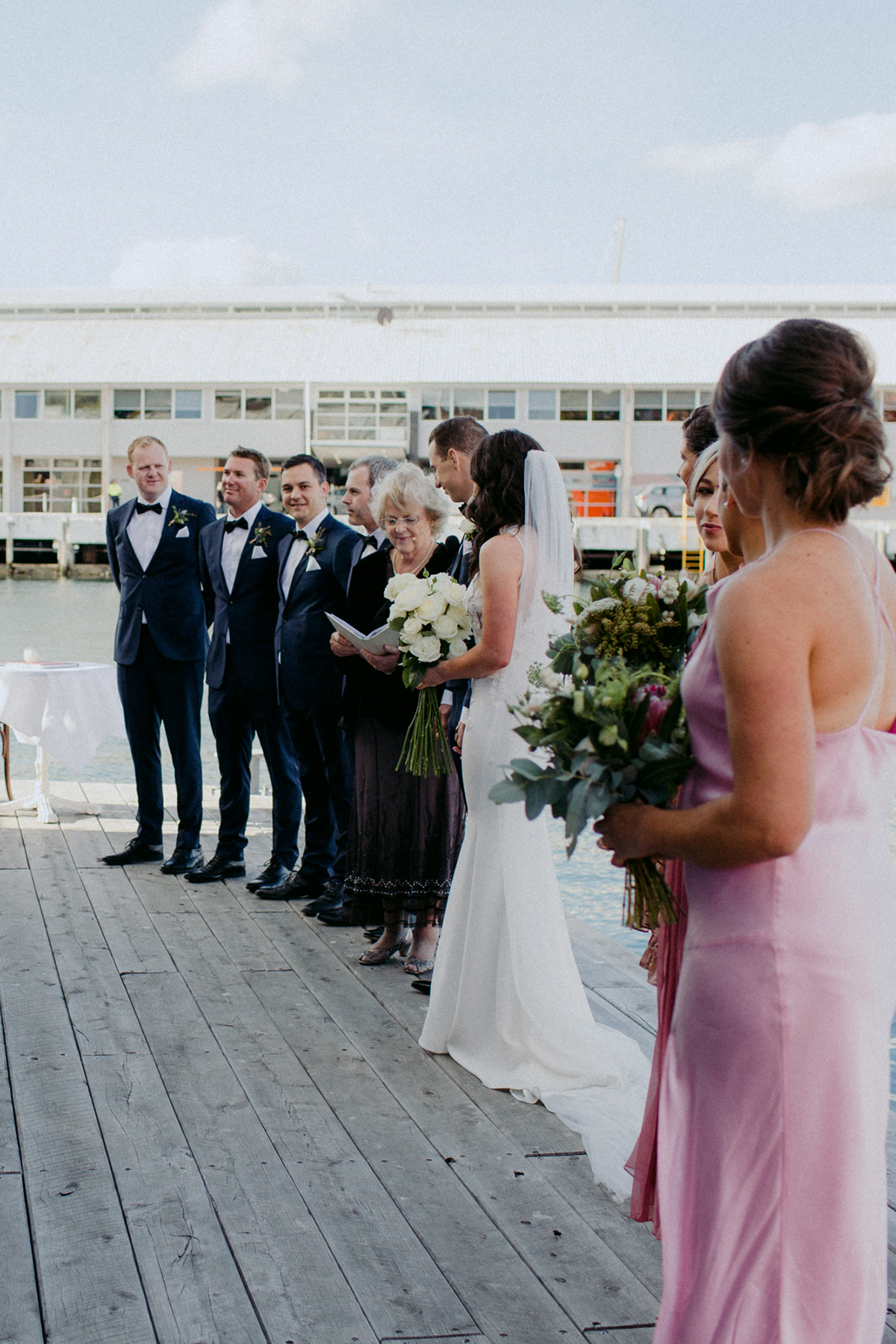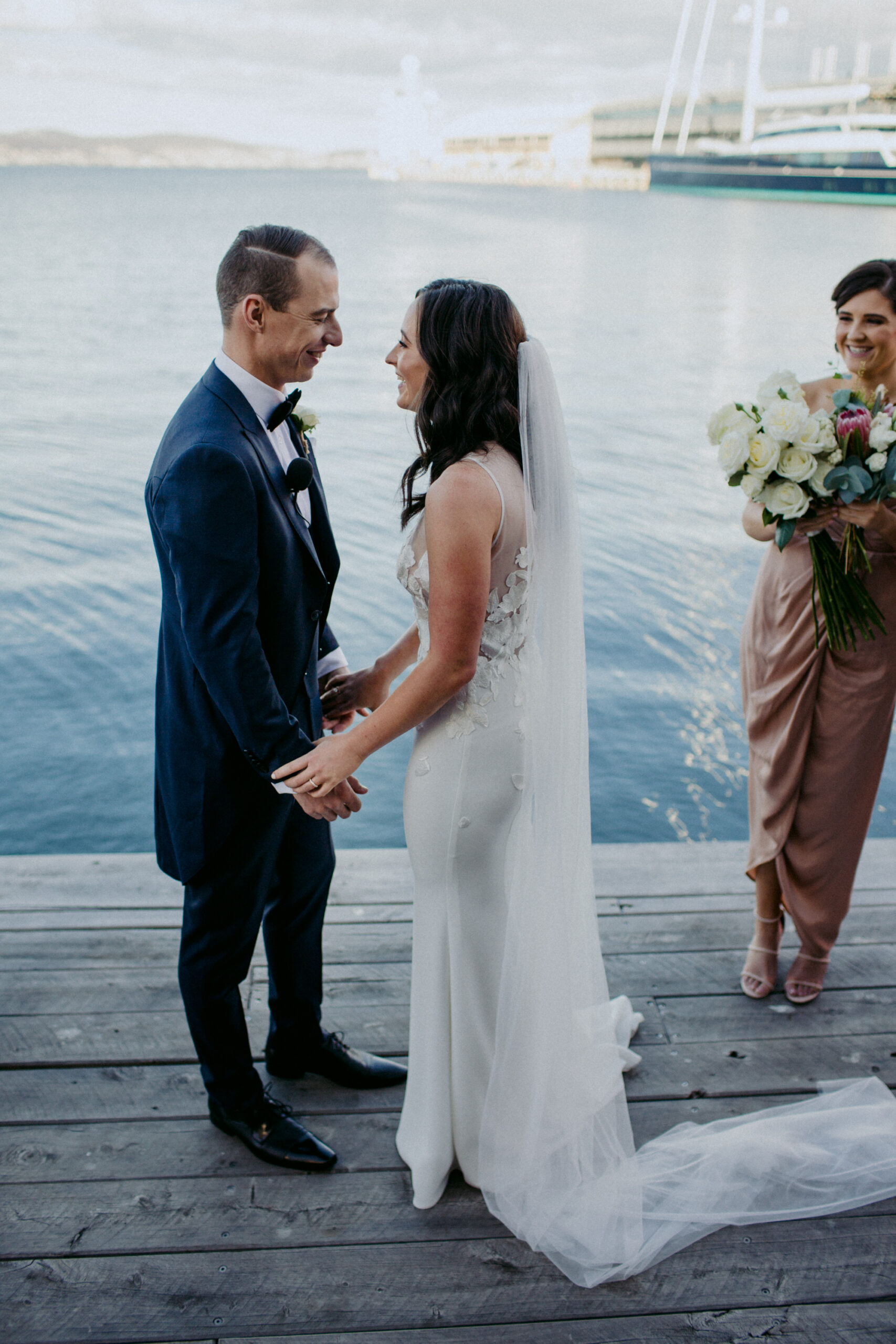 For the proposal, Stuart found the perfect diamond and designed the ring with his future mother-in-law. After taking Claire out fishing, Stuart drove up onto the beach and set up a picnic. "He fumbled in his pocket, pulled out the ring, got down on one knee and asked me if I would marry him. I didn't hesitate, I said yes before Stuart could put the ring on my finger," Claire recalls.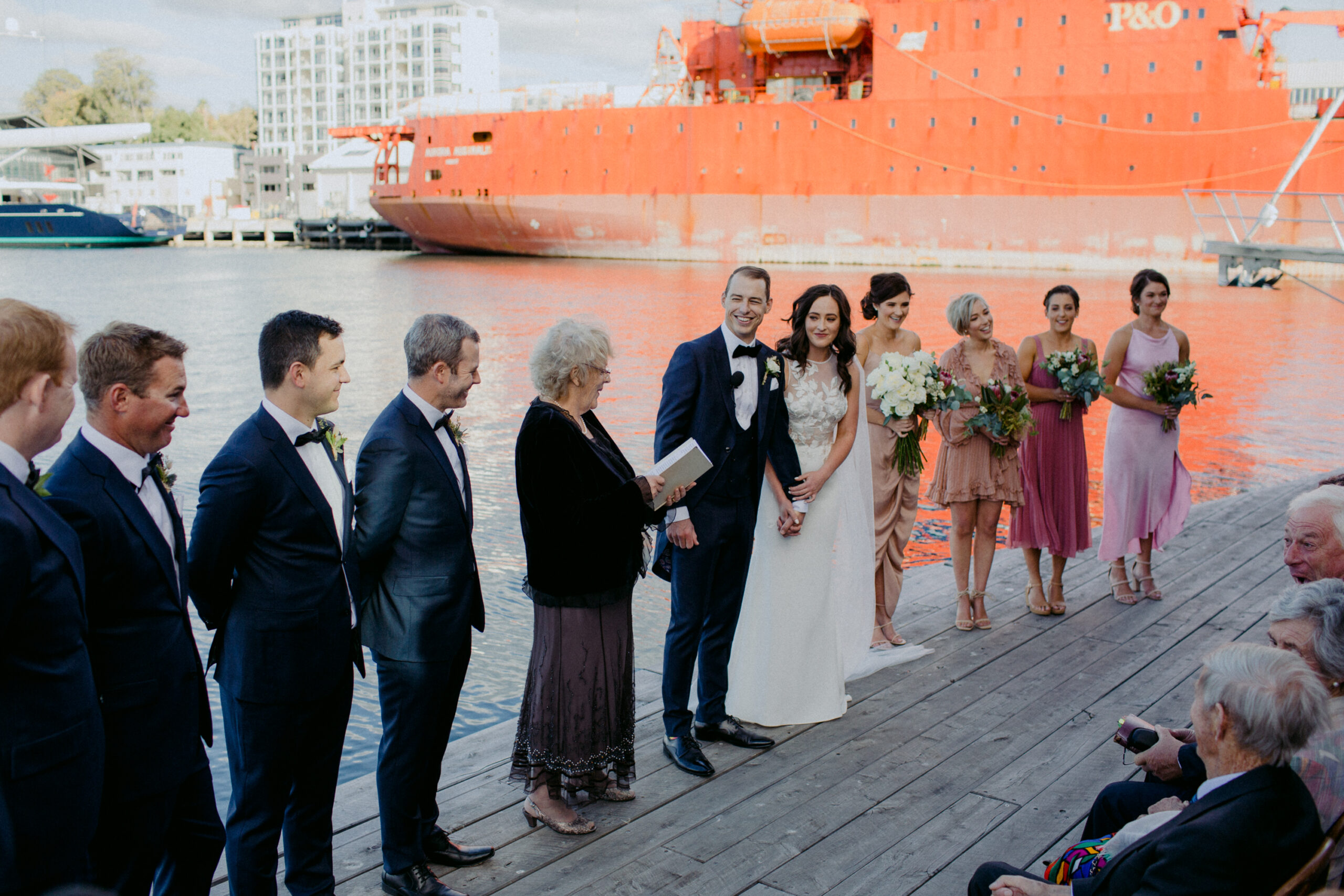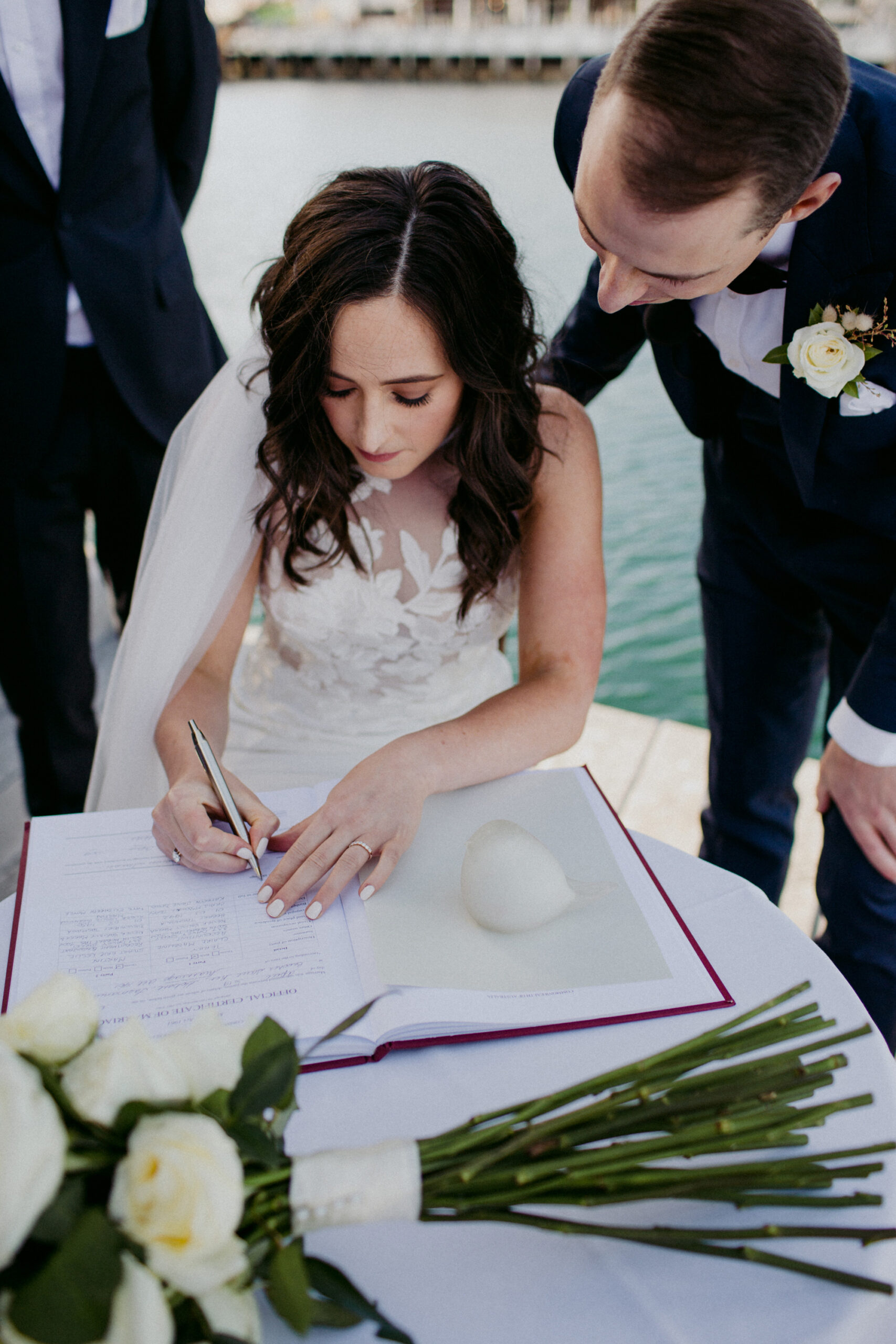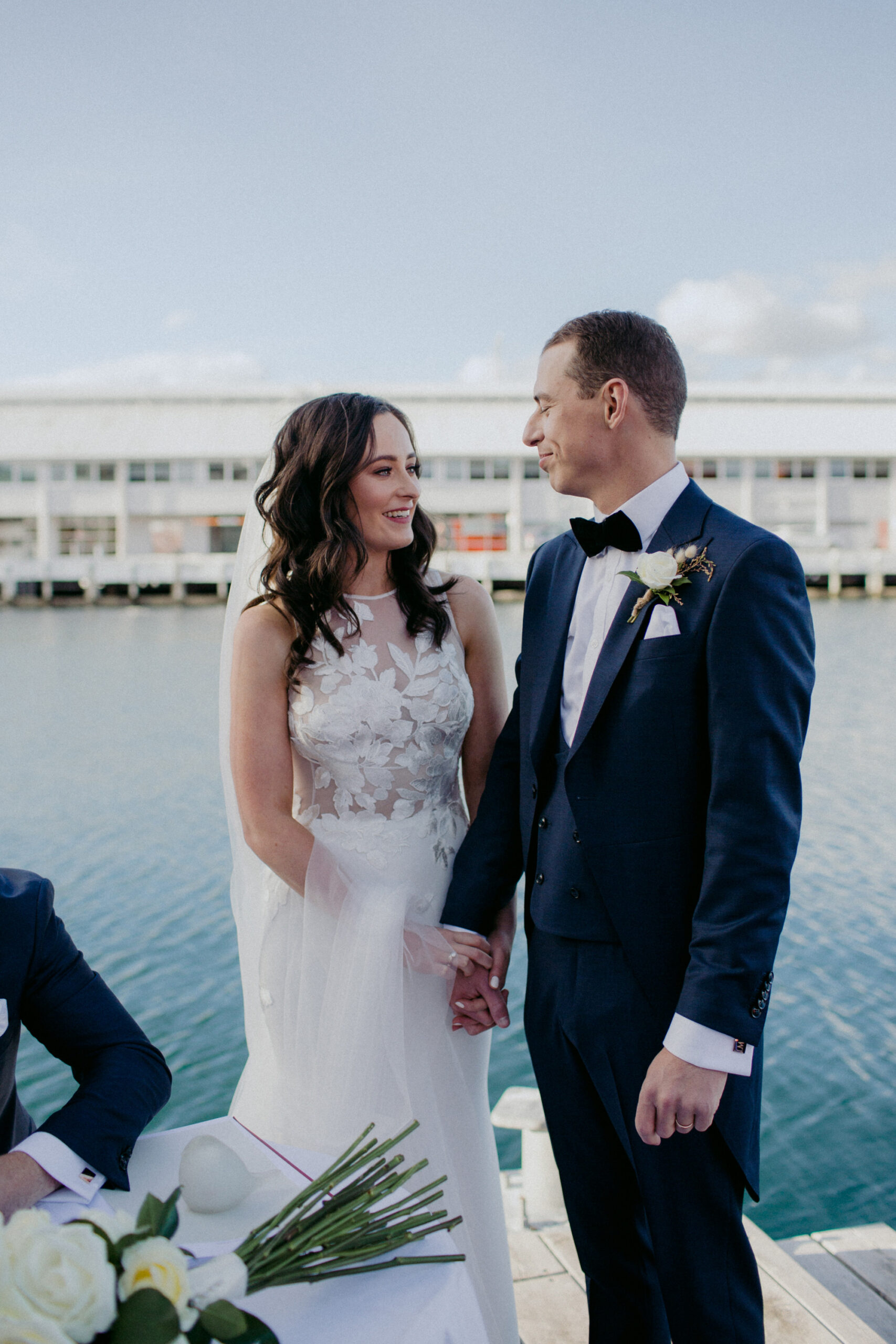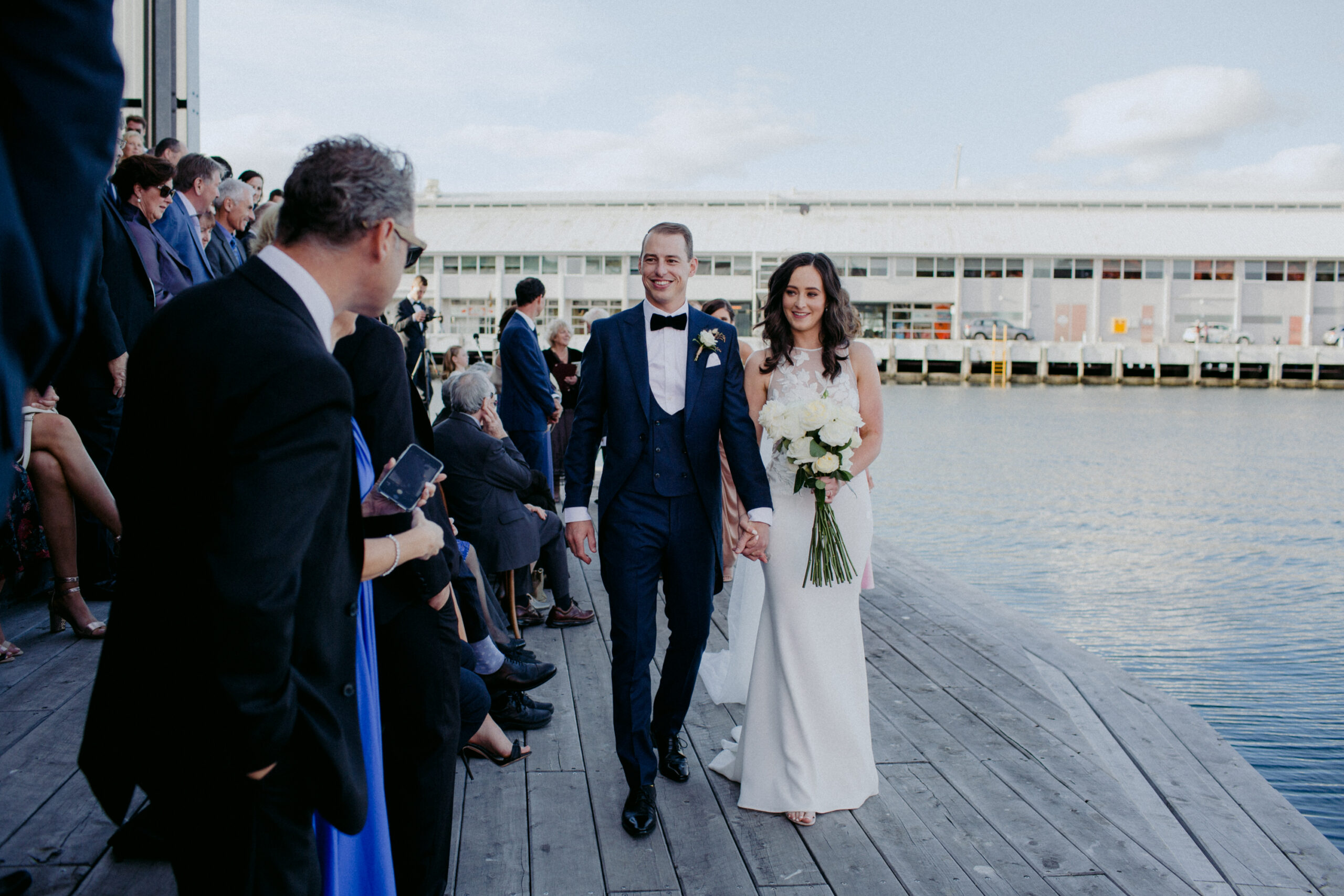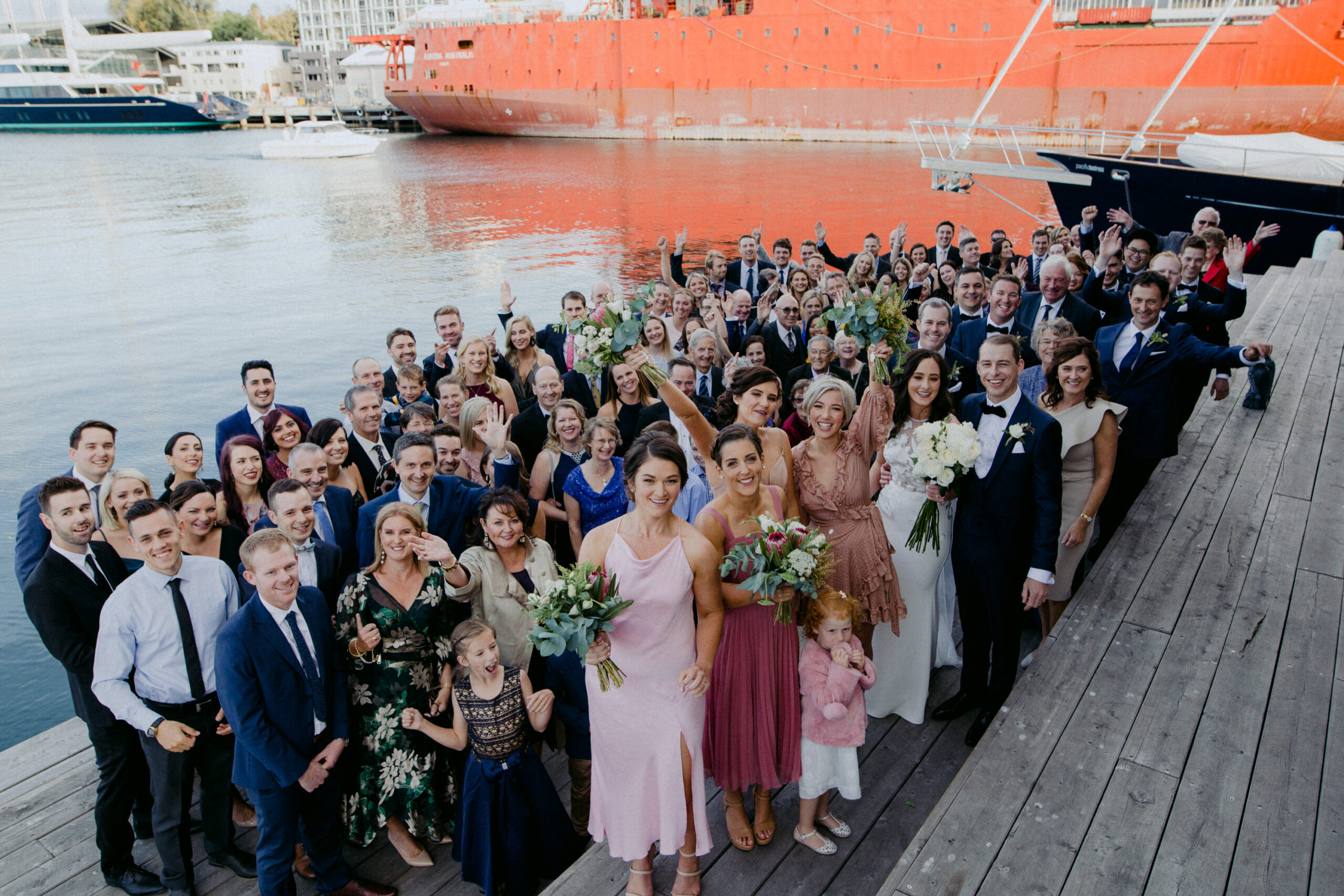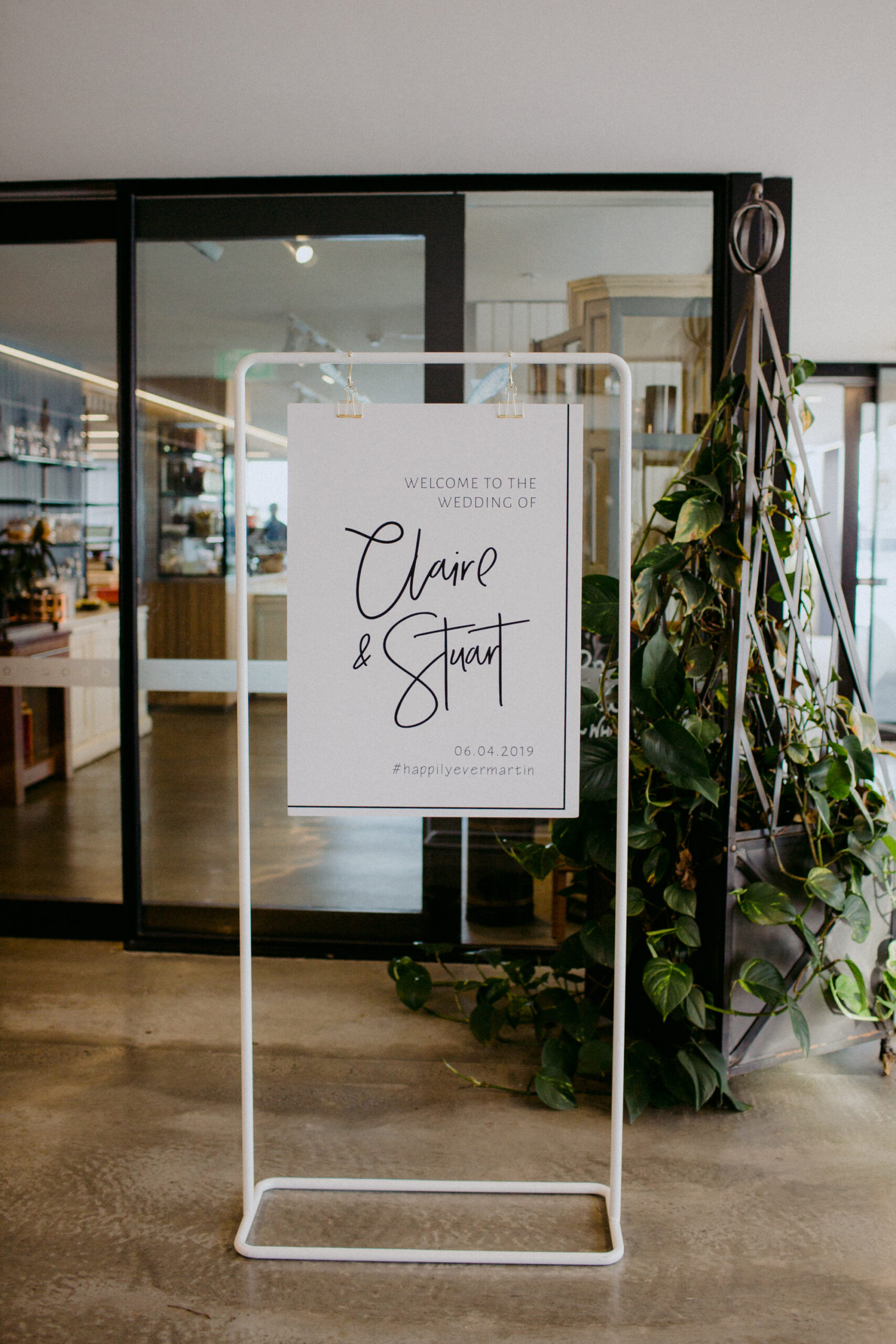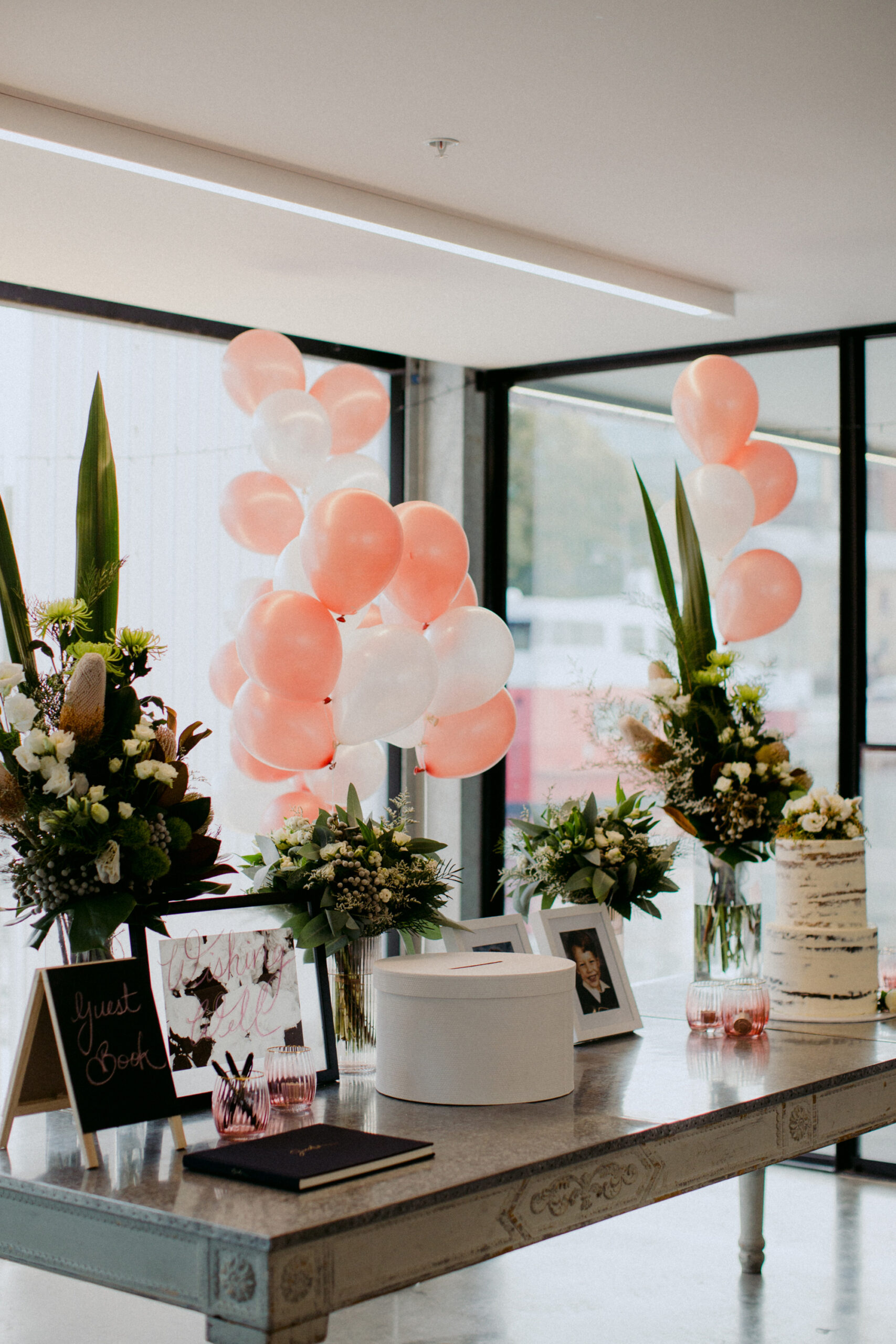 Elegant styling in white and blush tones allowed the waterfront venue to speak for itself.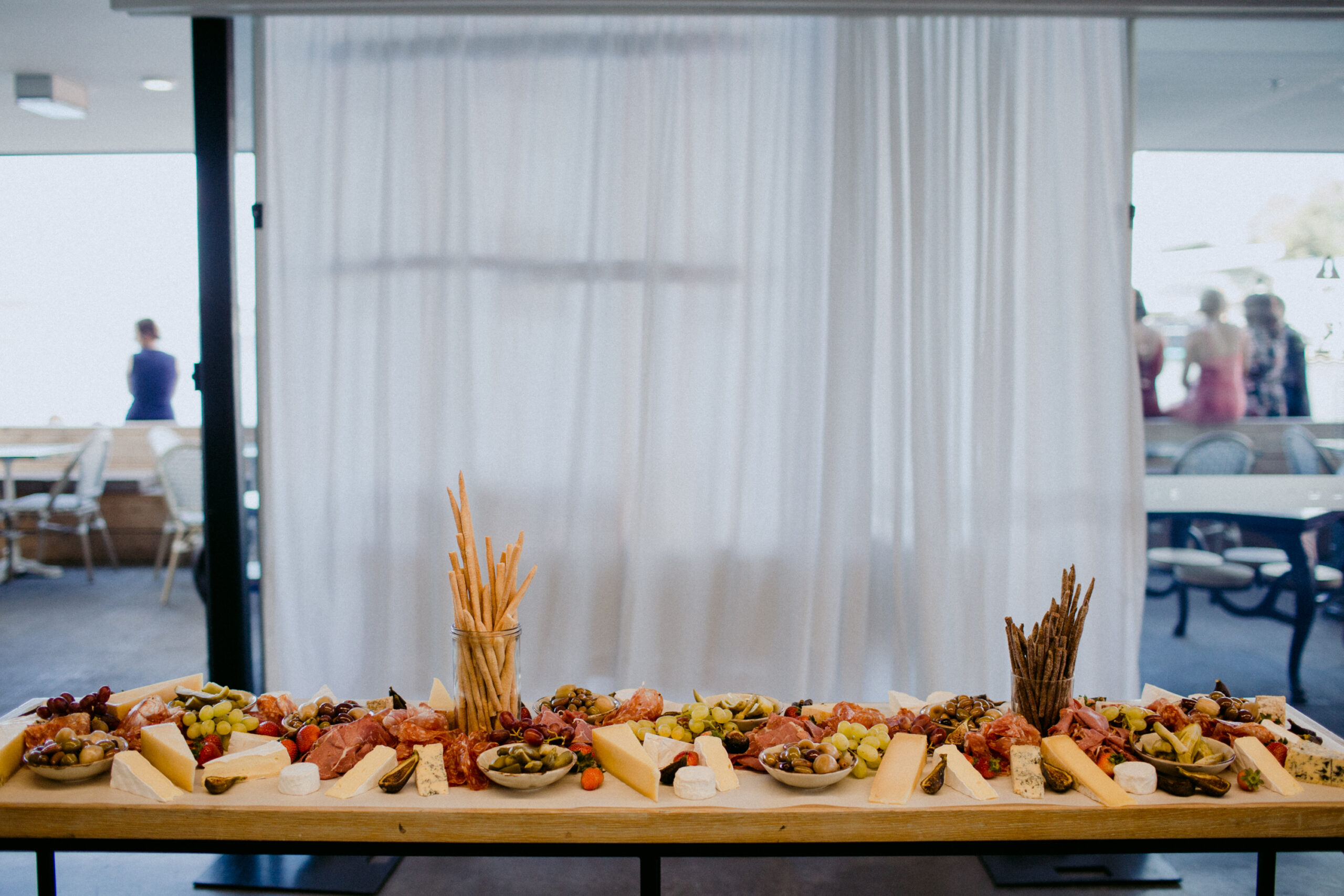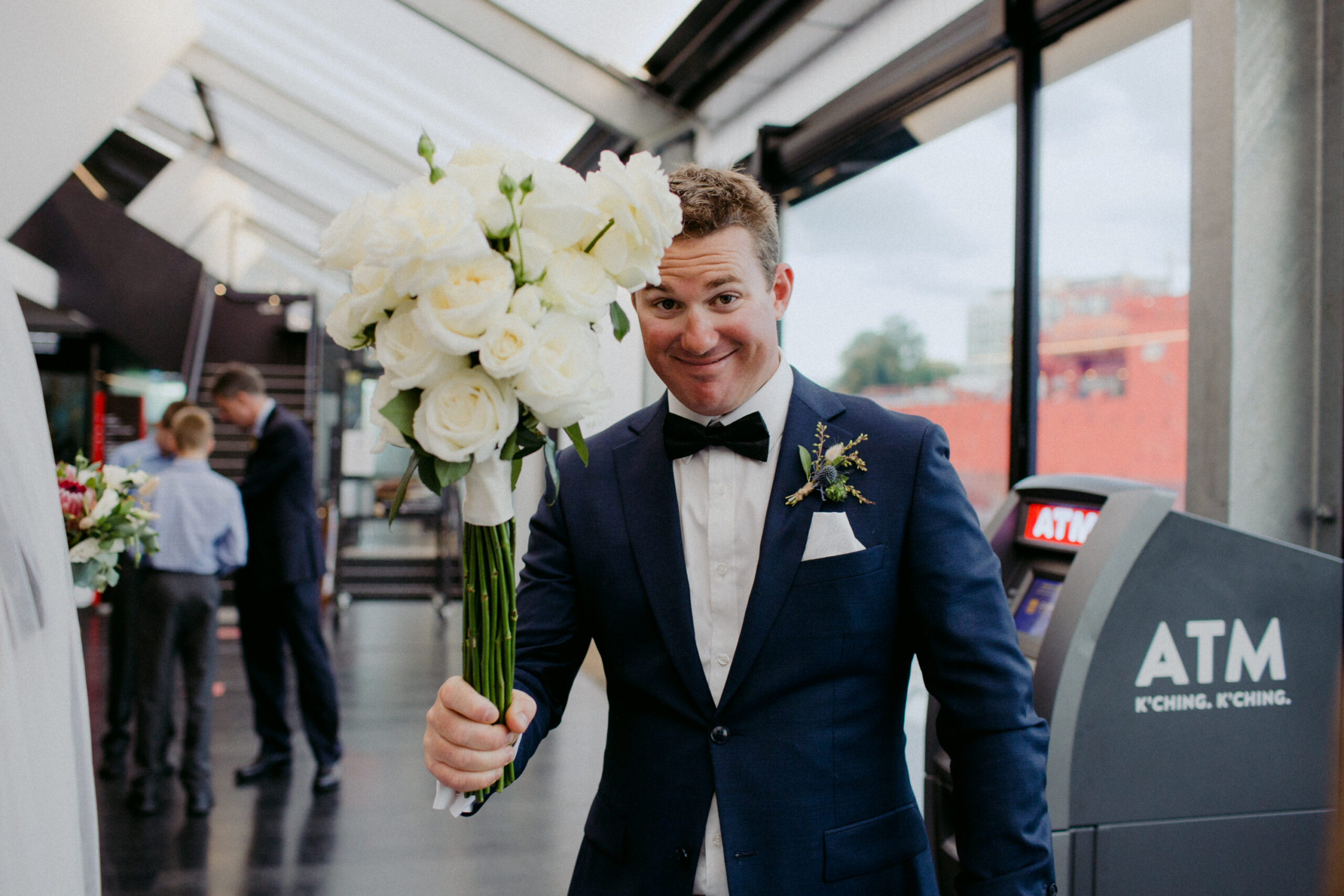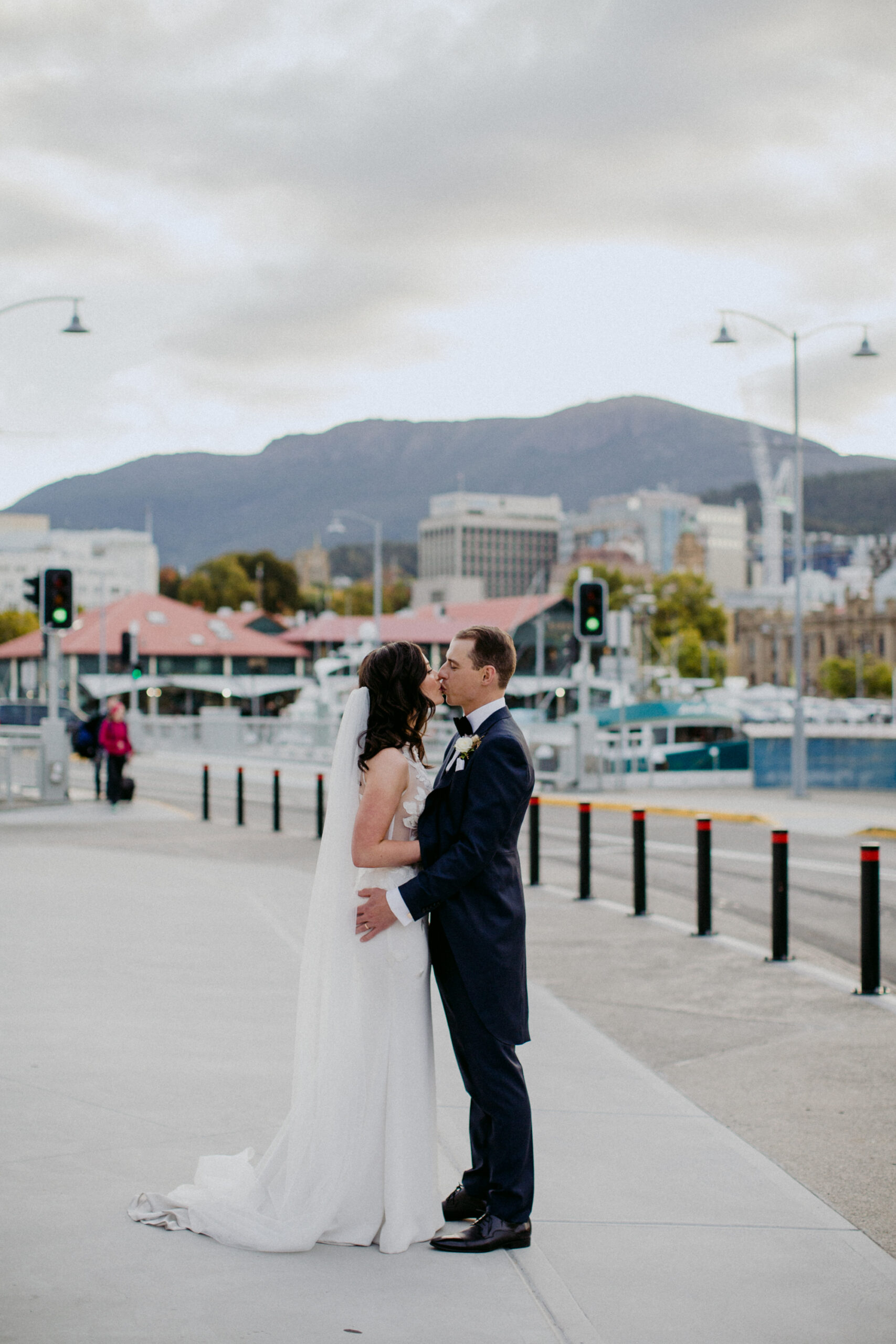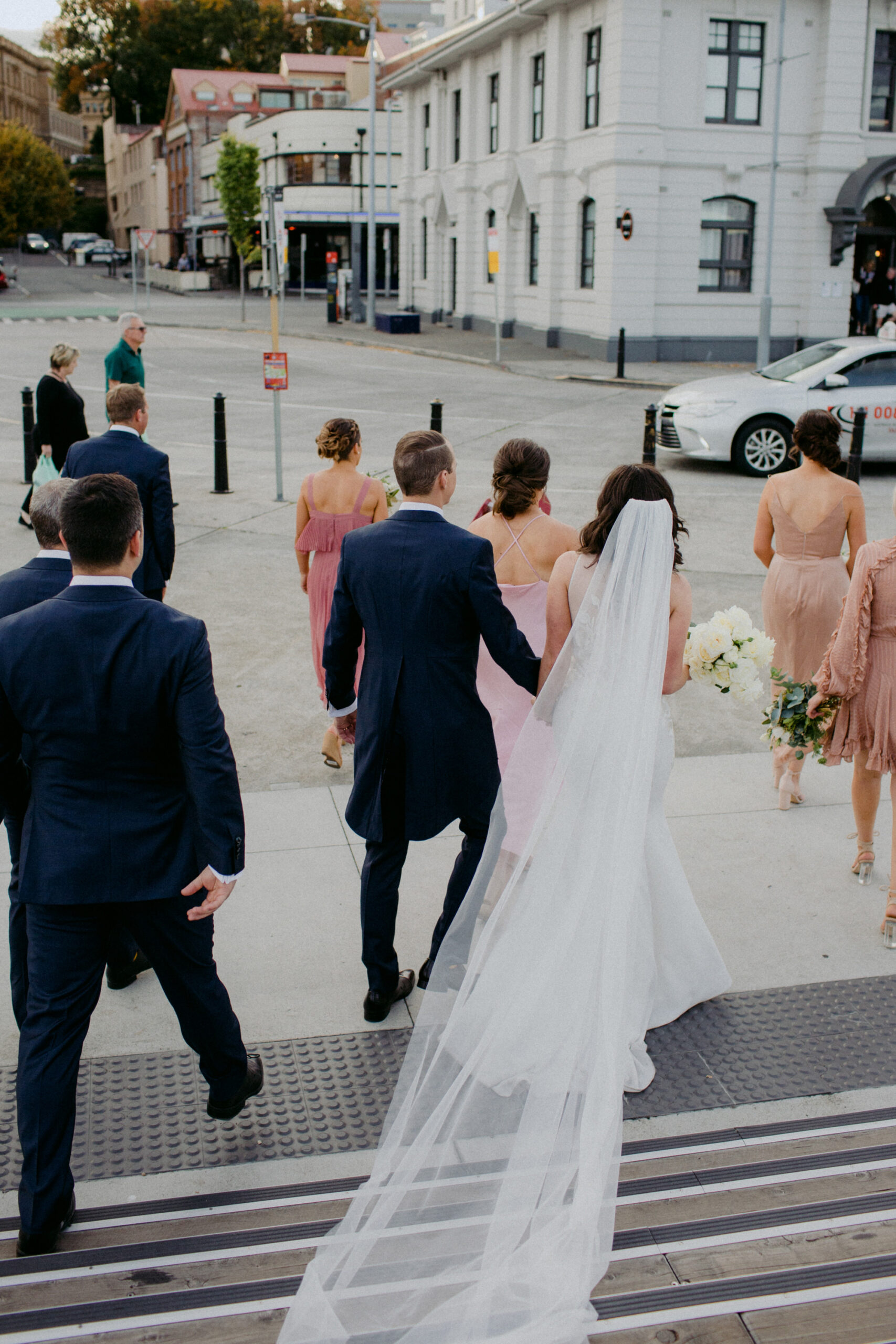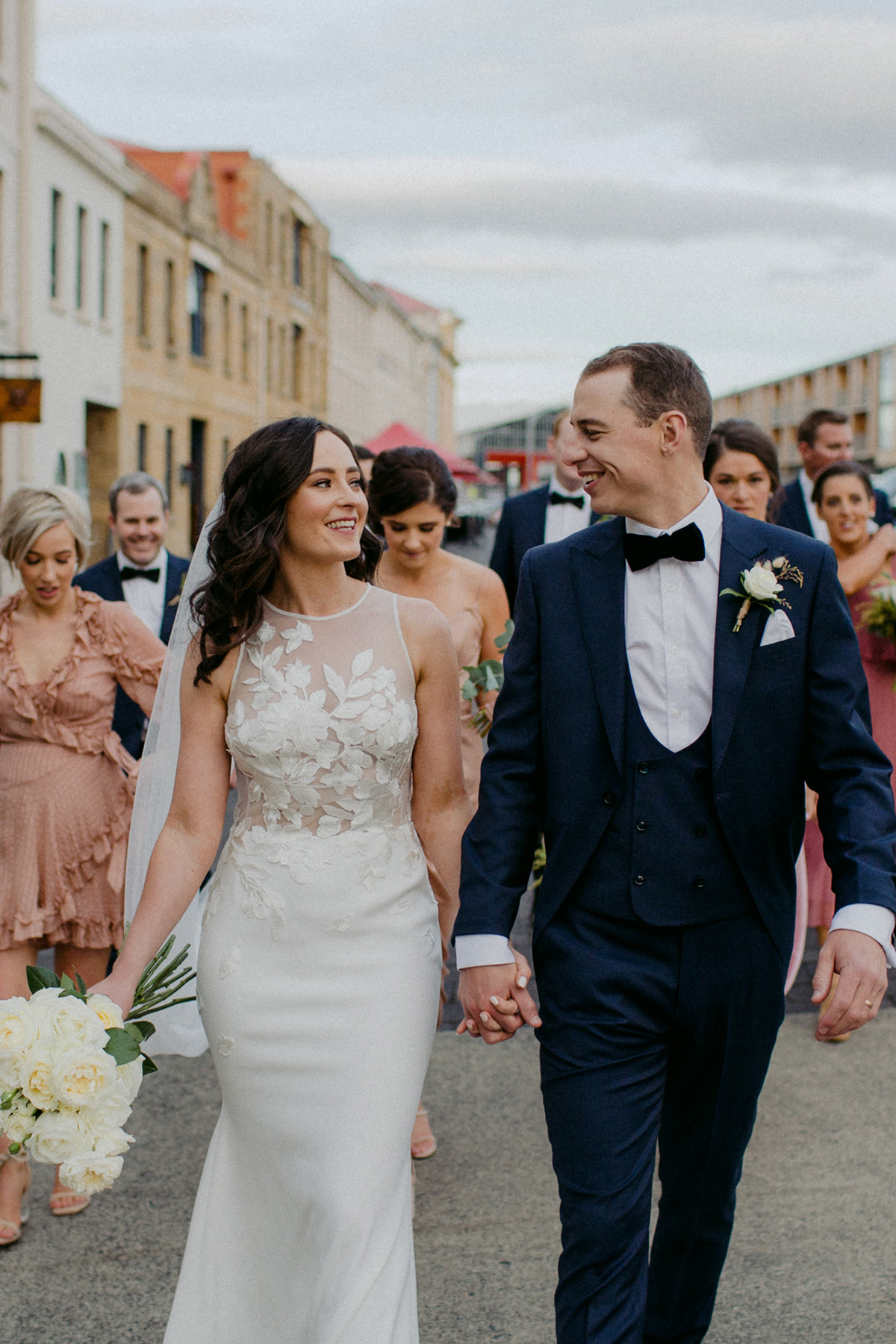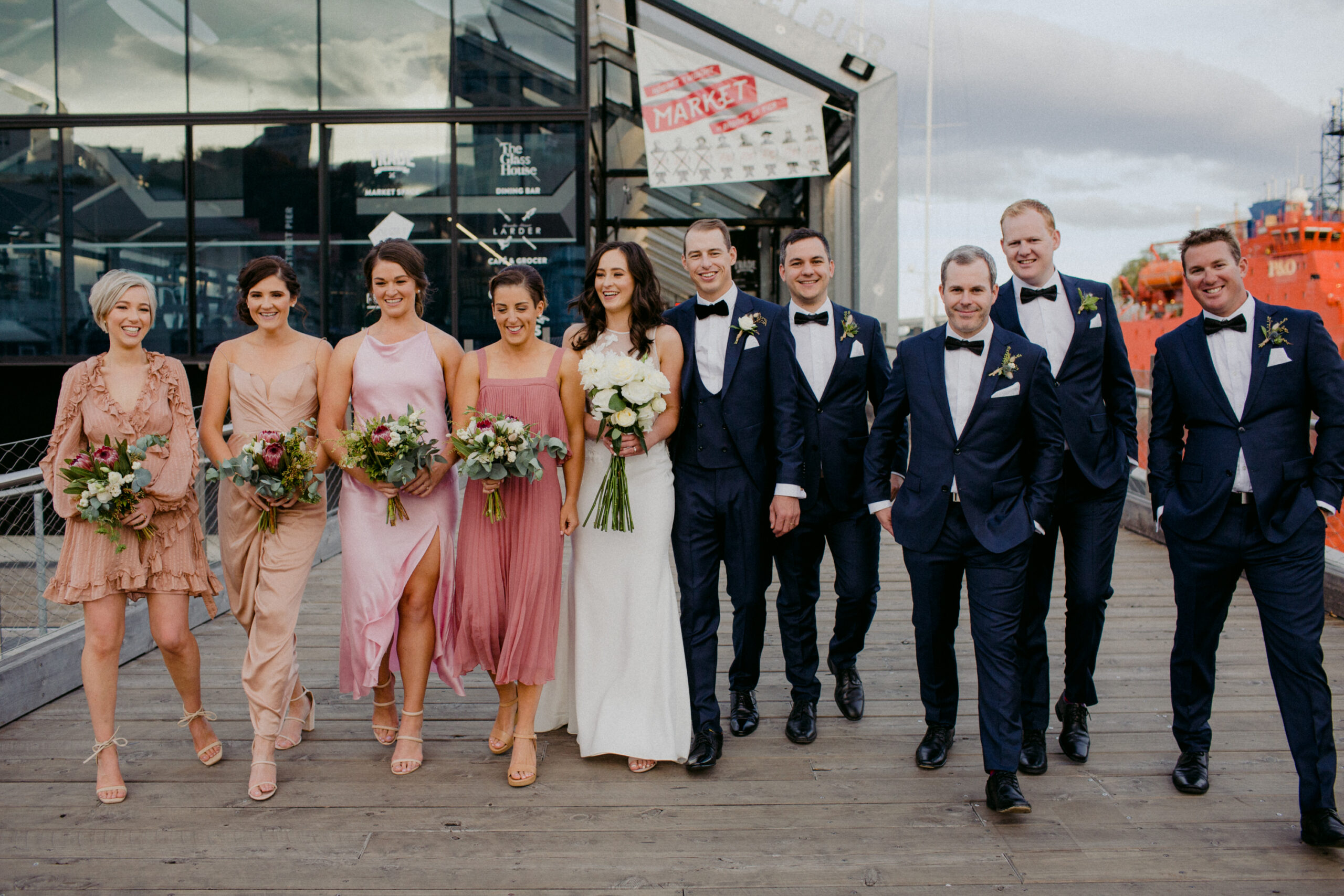 Claire's bridesmaids carried matching bouquets with a native theme, complementing the bride's all-white wedding bouquet.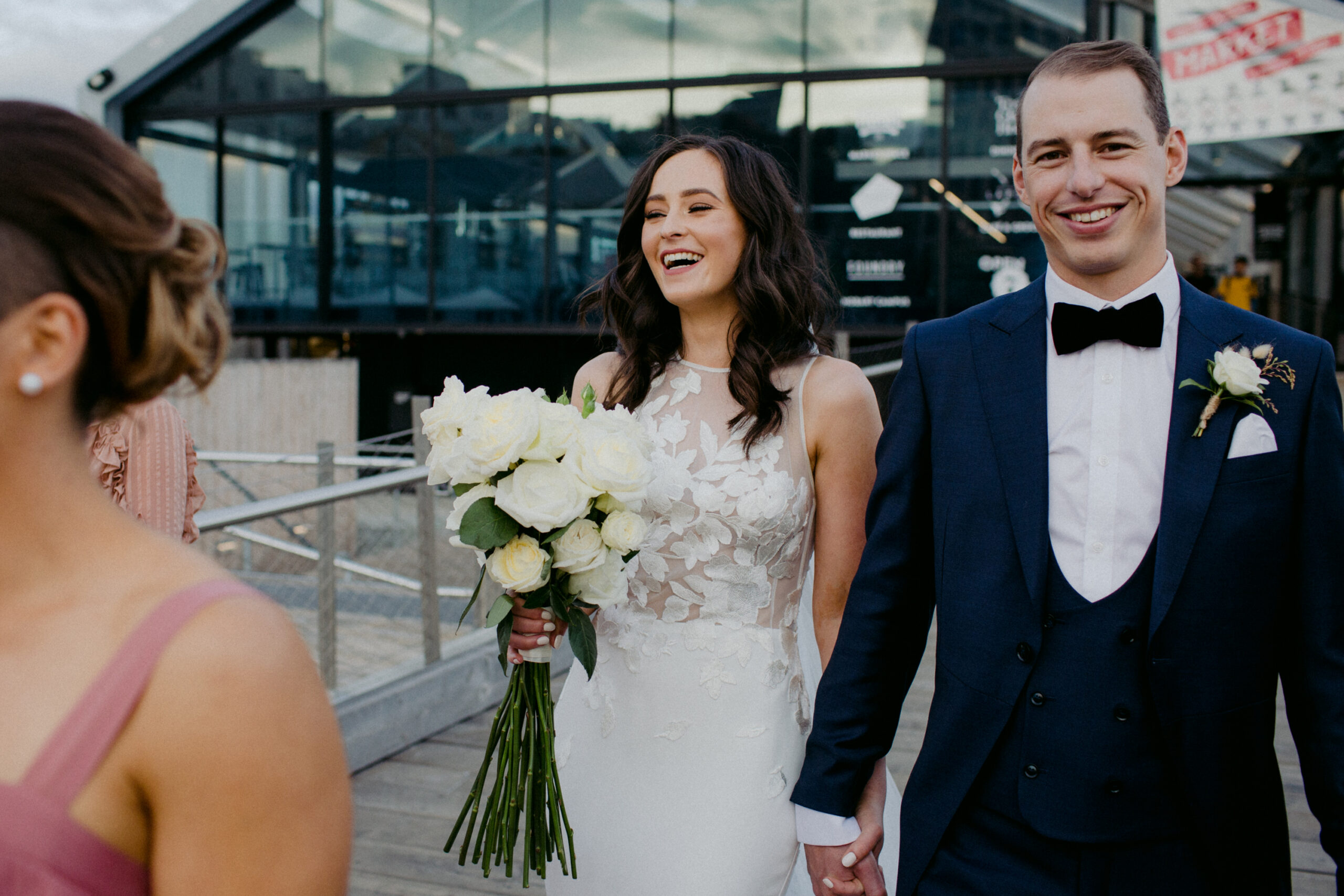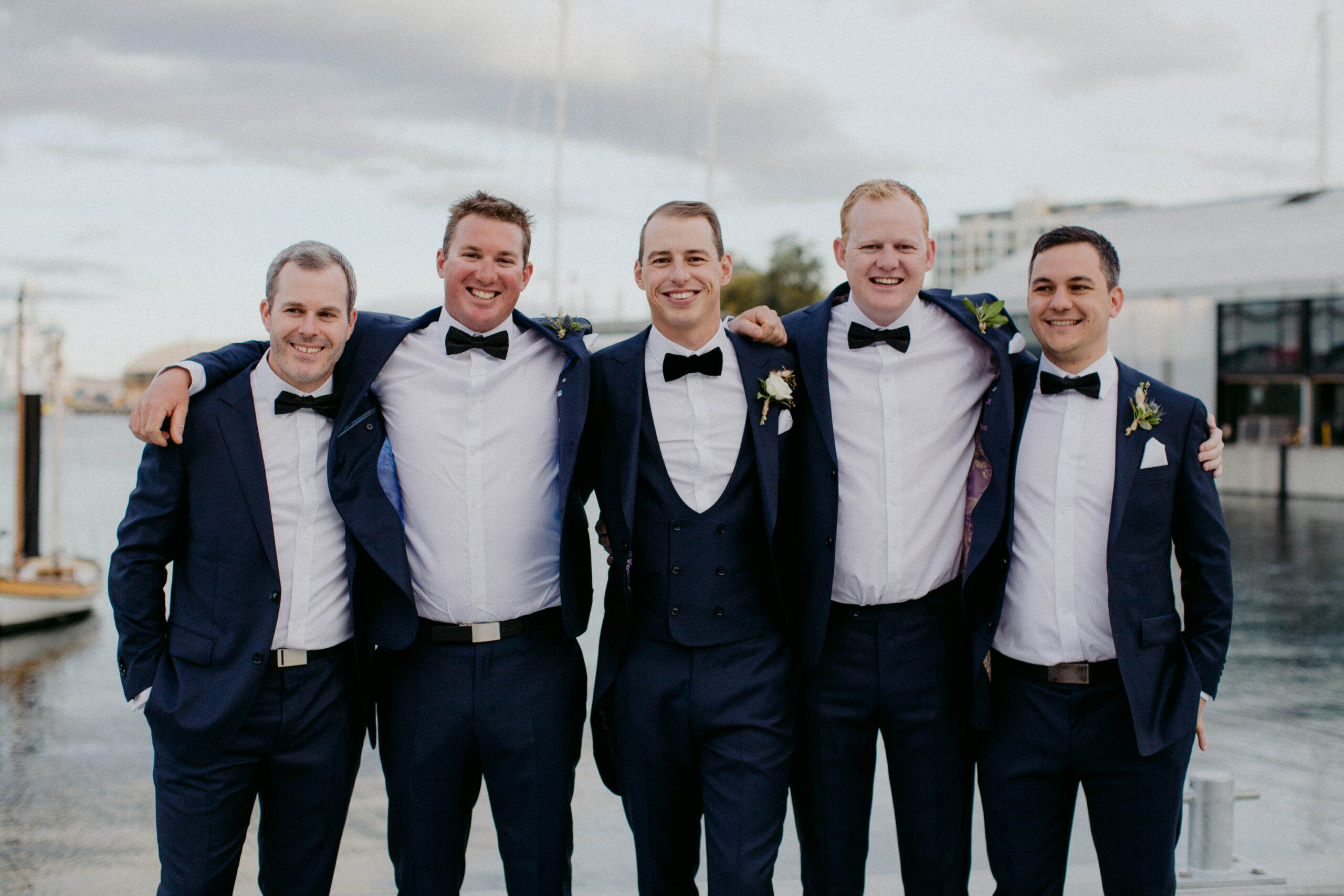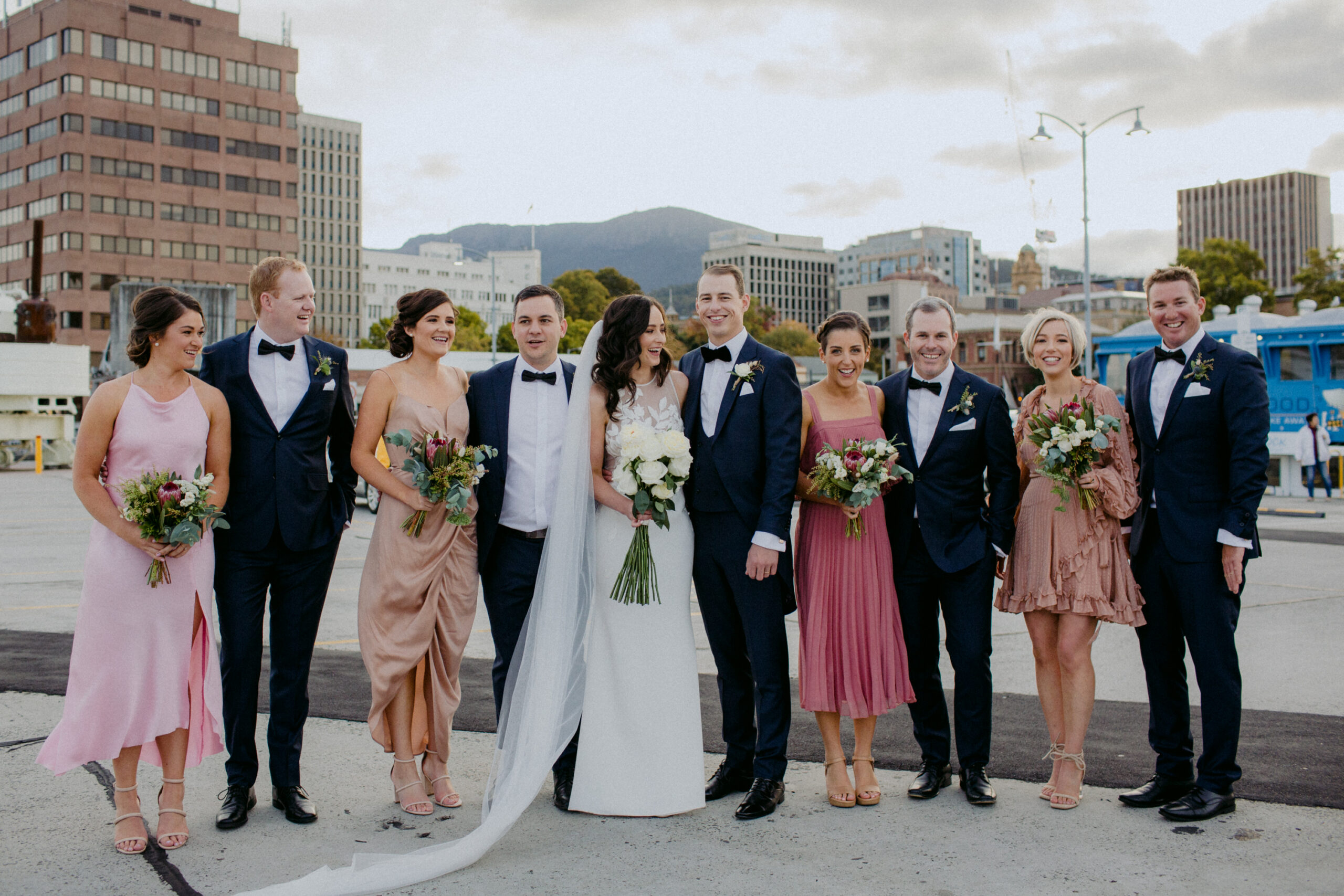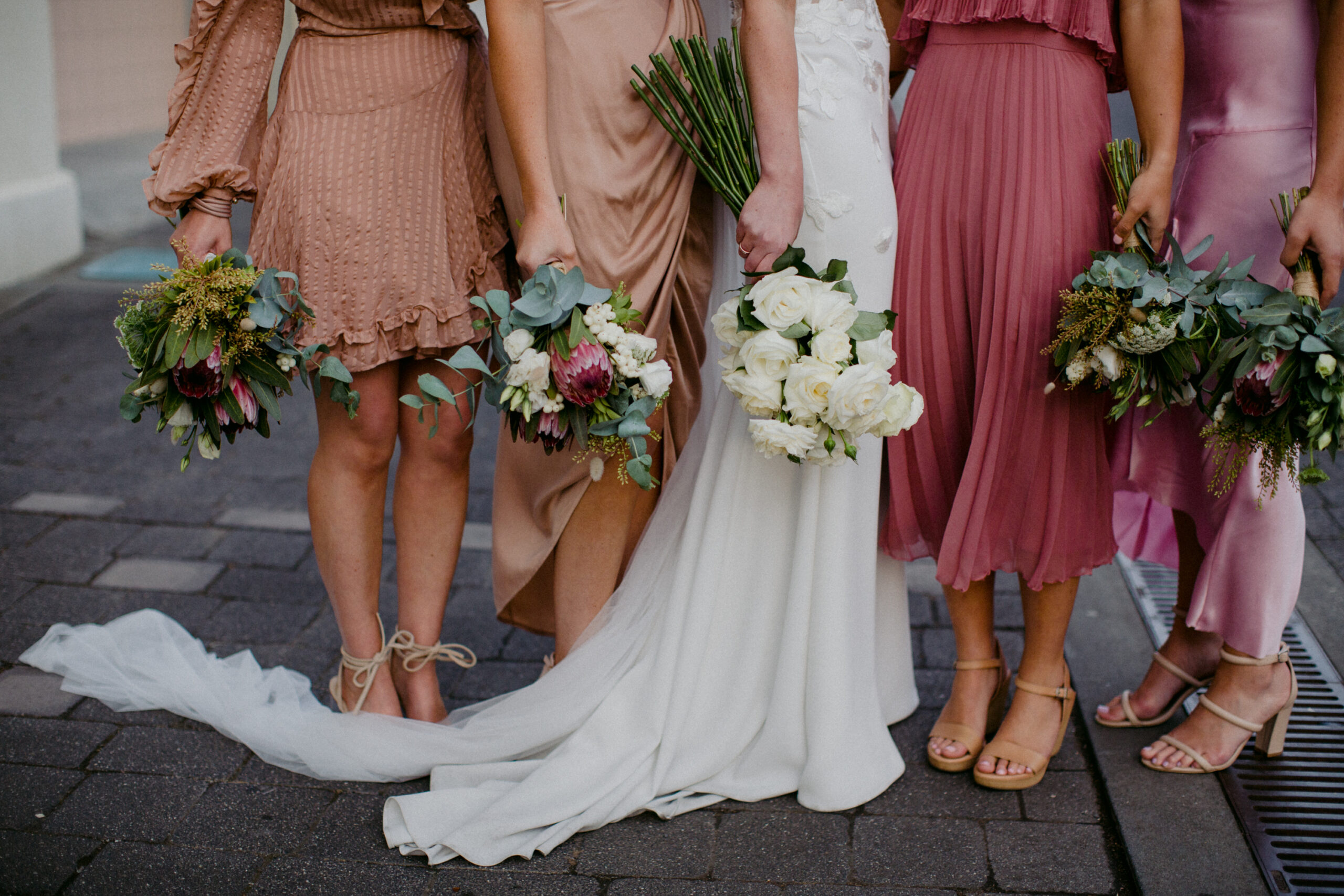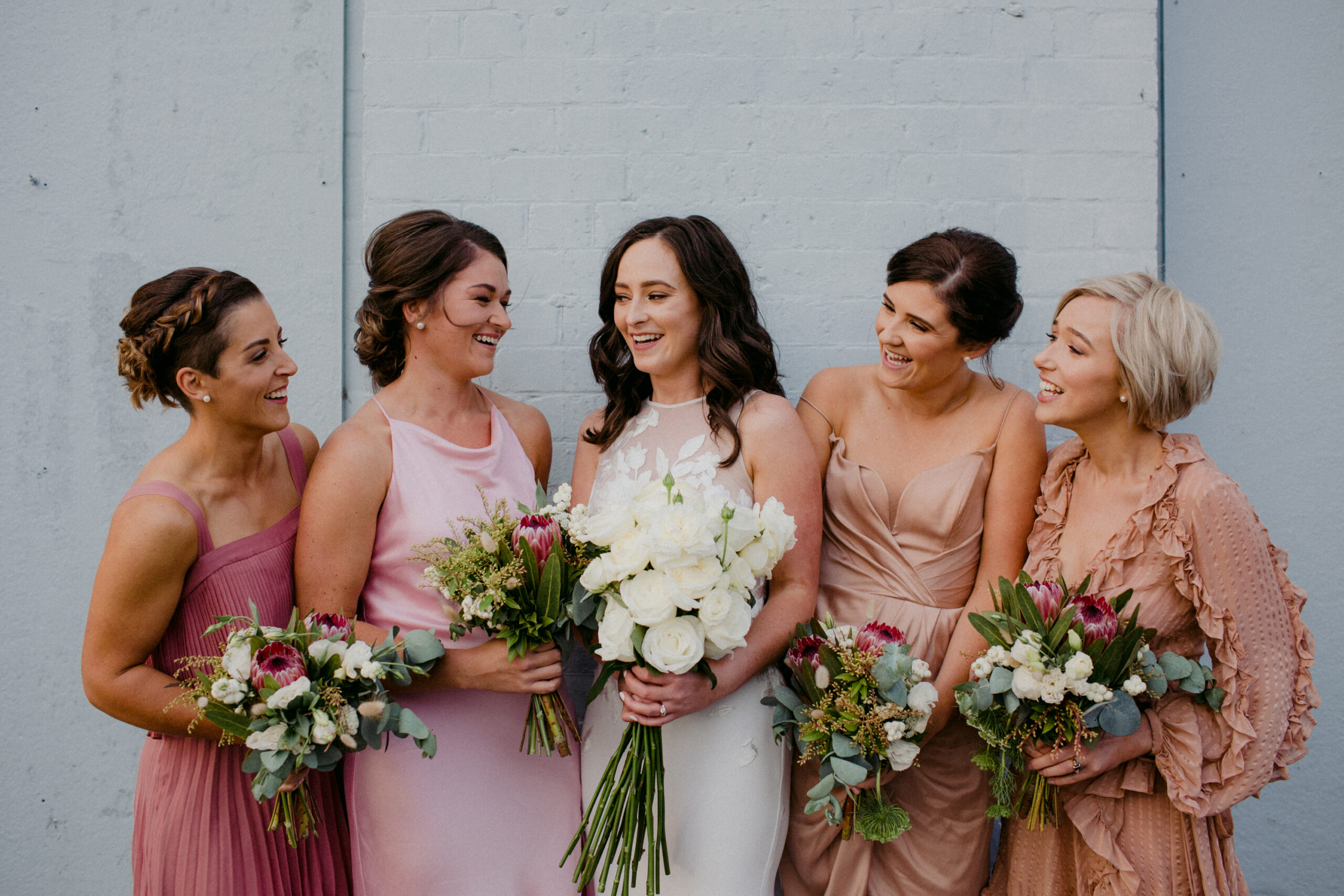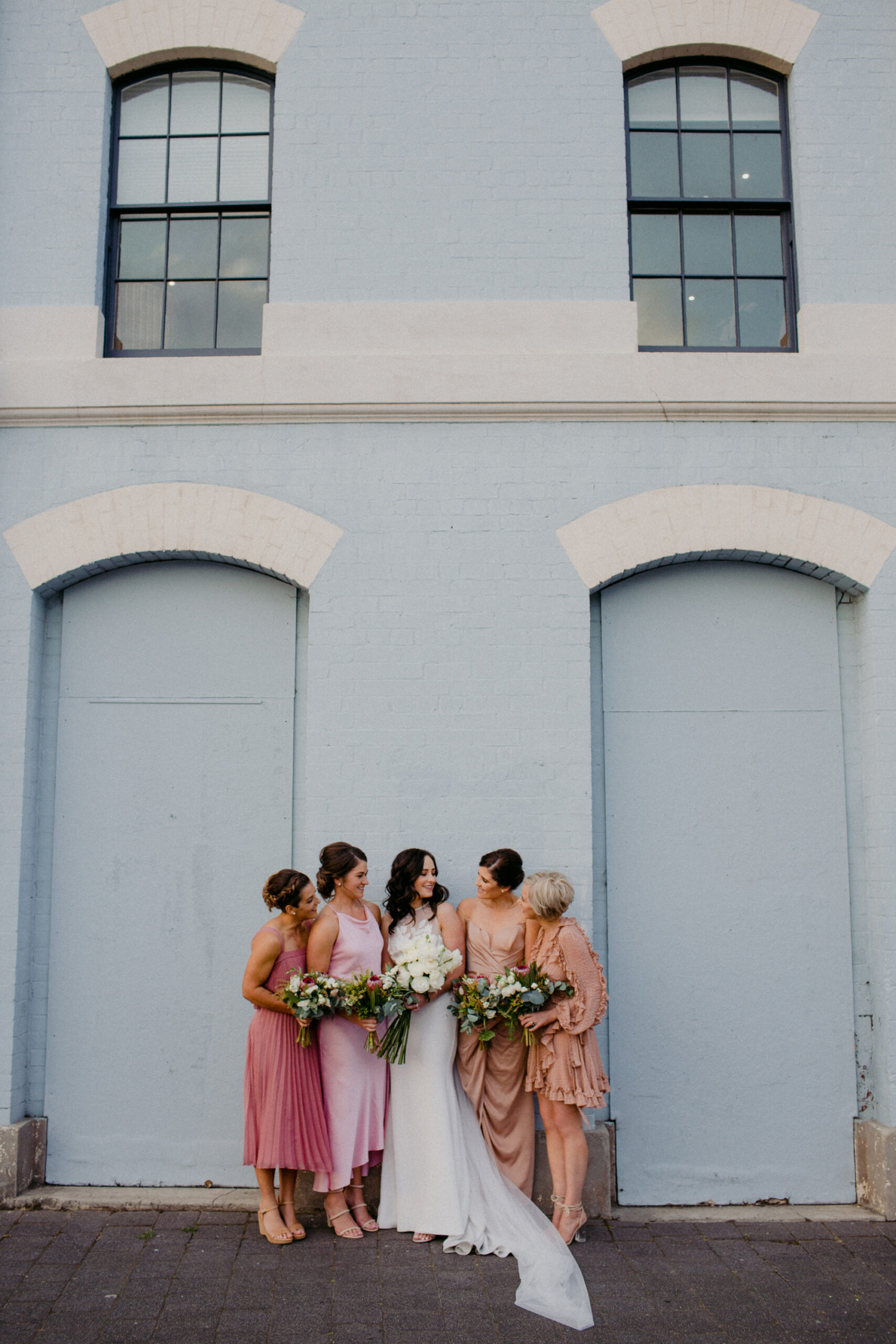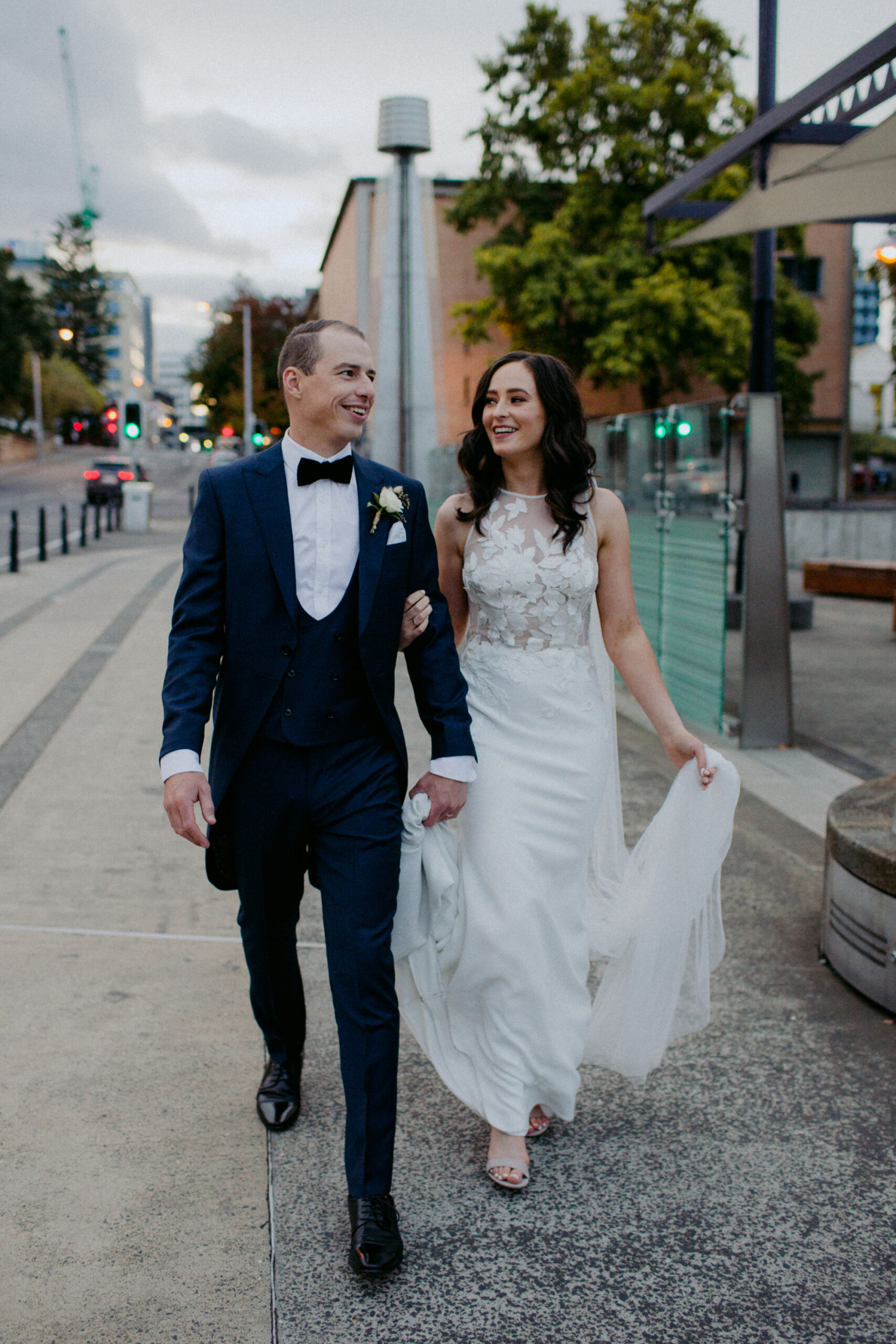 Hobart's historic city centre was the perfect backdrop to the couple's wedding photos.