Although we have just celebrated the legalisation of same-sex marriage in Australia, when Sally and Mark wed on July 7, 2017 it was not yet through.
The couple, who were wed by the bride's cousin in Byron Bay, decided to mark their objection to the statement "marriage is between a man and a woman" during their ceremony by covering their ears. "We blocked our ears in silent protest and asked our guests to do the same," explains Sally, 35 of her ceremony with Mark, 33.
After the rustic beach wedding ceremony formalities were concluded, the bride's brother and sister performed The Prayer as a tribute to their late mother. "As they sang, the clouds parted and a beautiful ray of light shone through," smiles Sally. "The sun came out and my mum was there is spirit."
The entertainment continued at the reception venue, The Belongil, where the bride had put together some videos of absent loved ones. "I even managed to track down some friends of Mark I had never met to send a message, and also managed to put a few celebrities in the video — Mick Fanning, Layne Beachley and Jonathan Thurston all filmed something for us!"
Photos courtesy of Carly Tia Photography.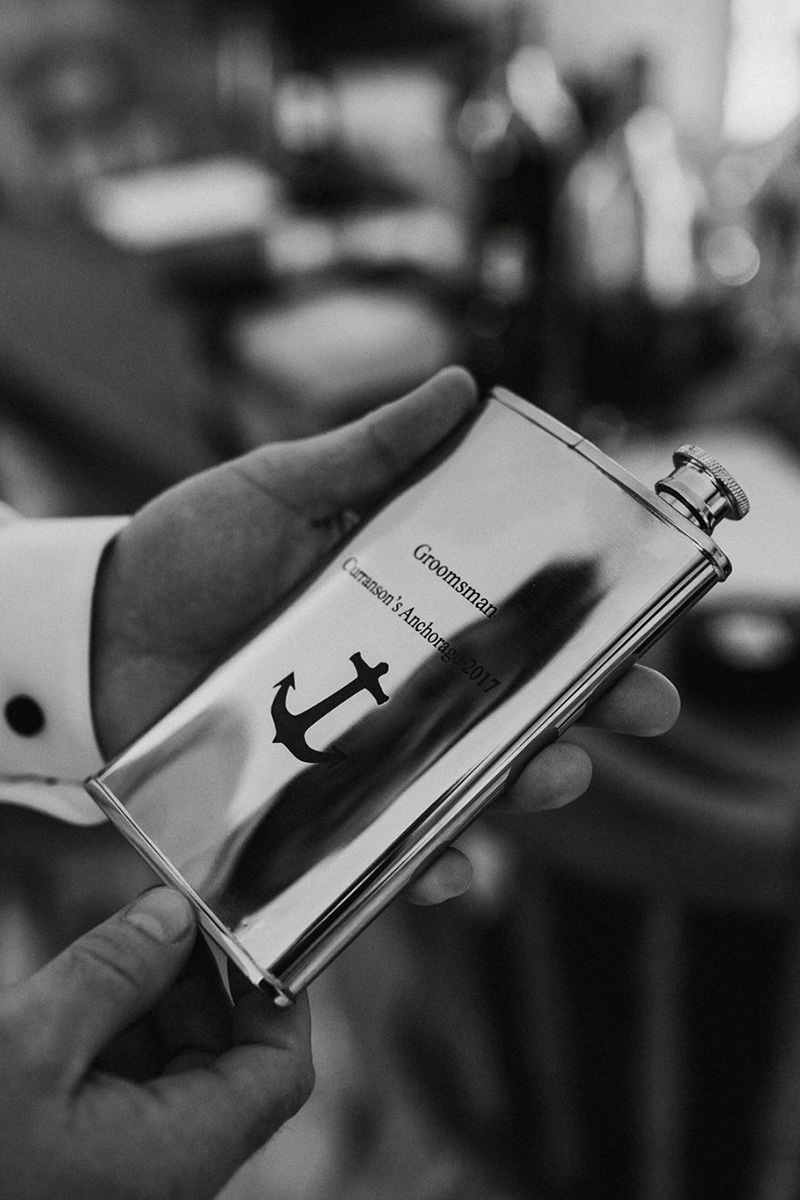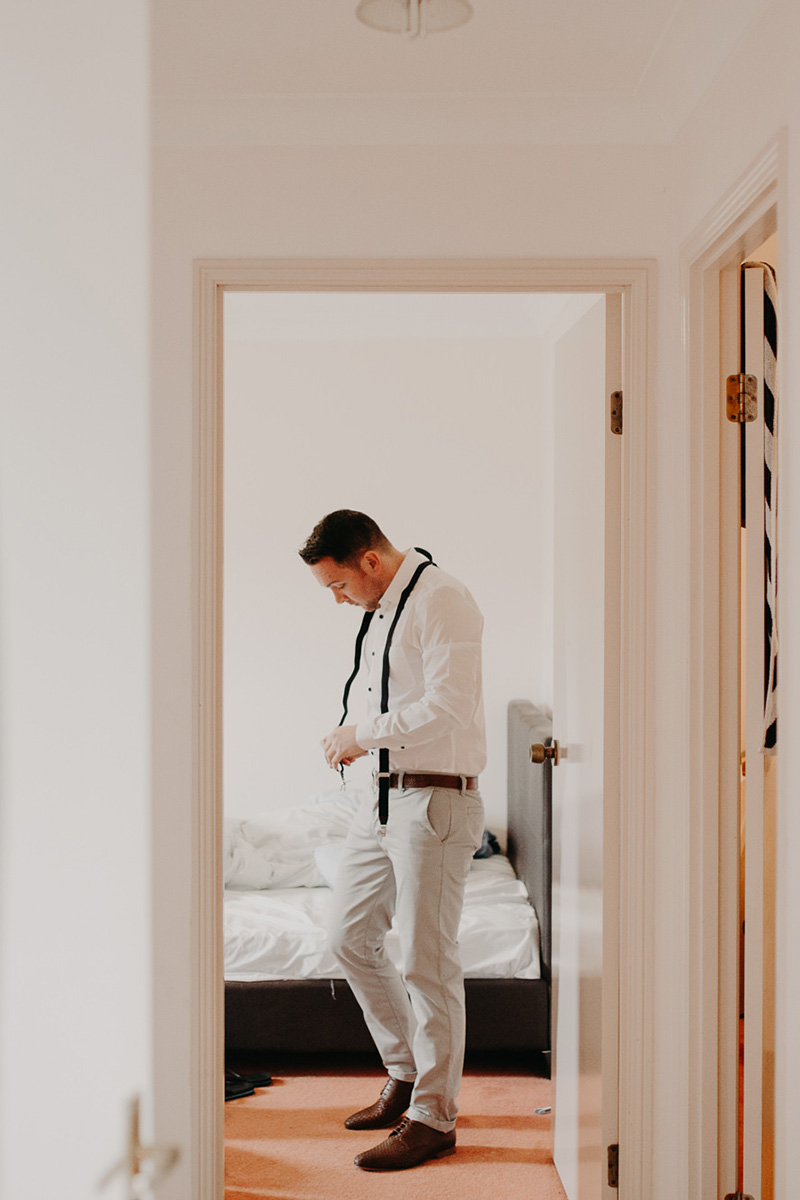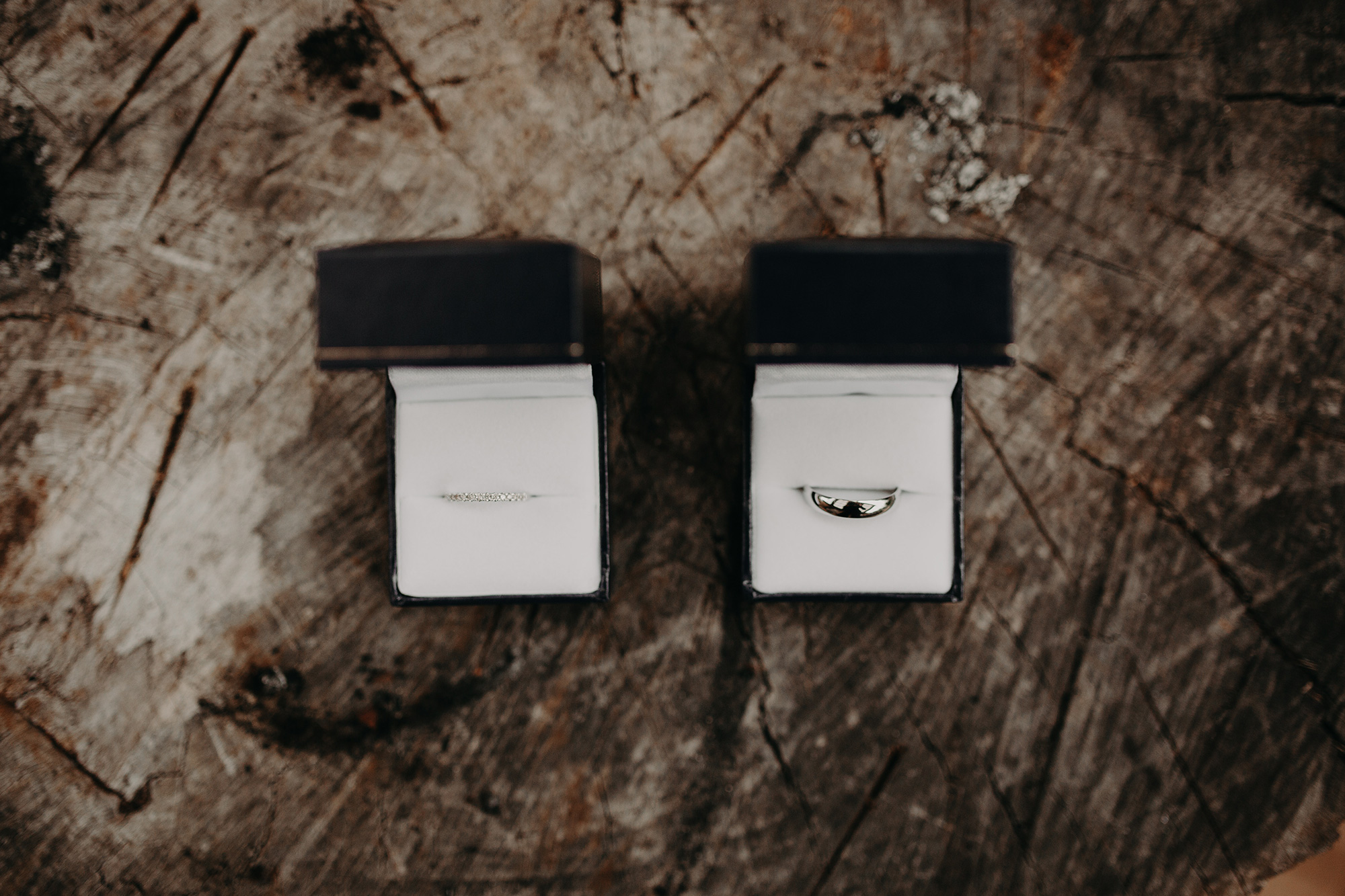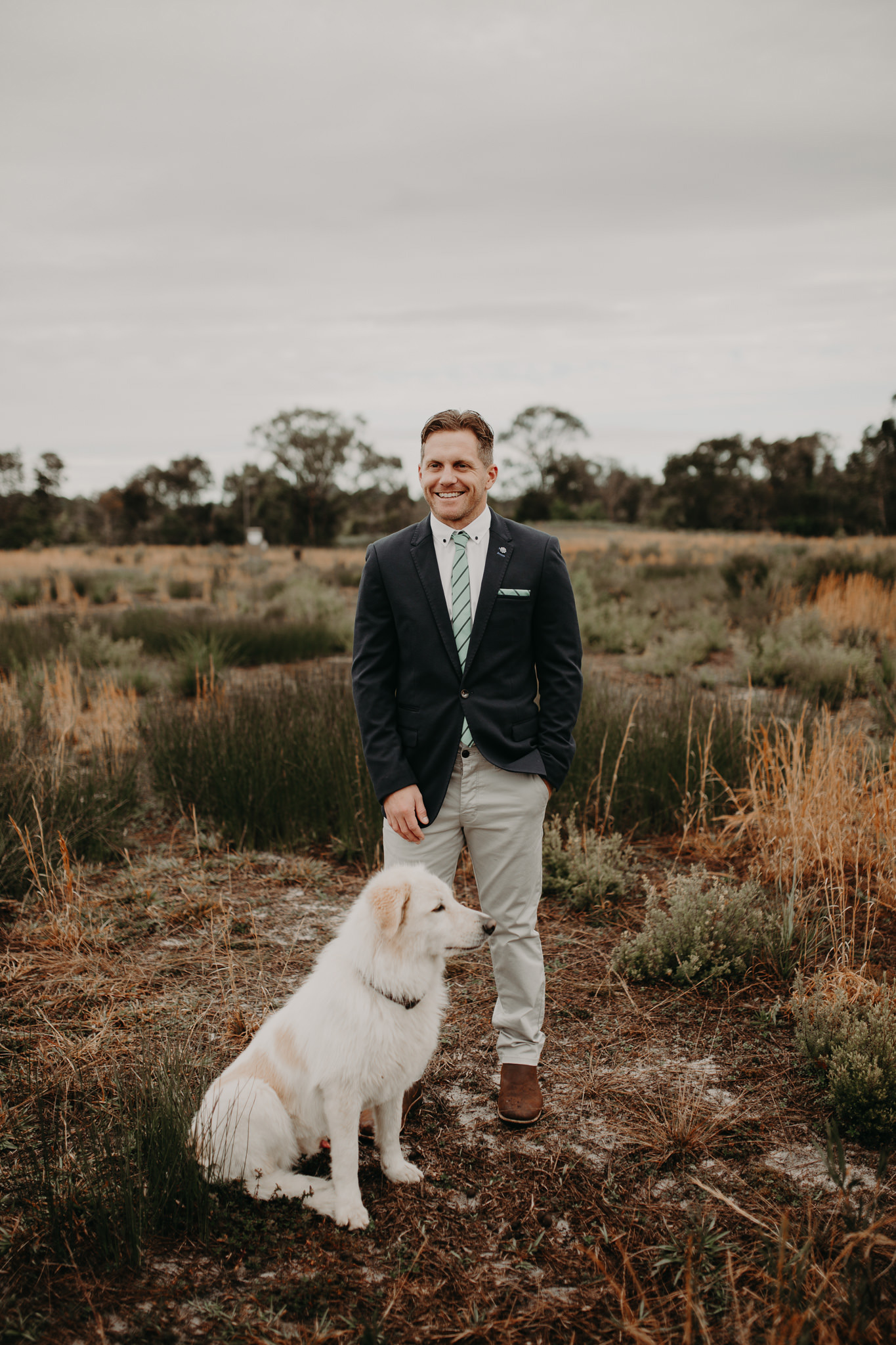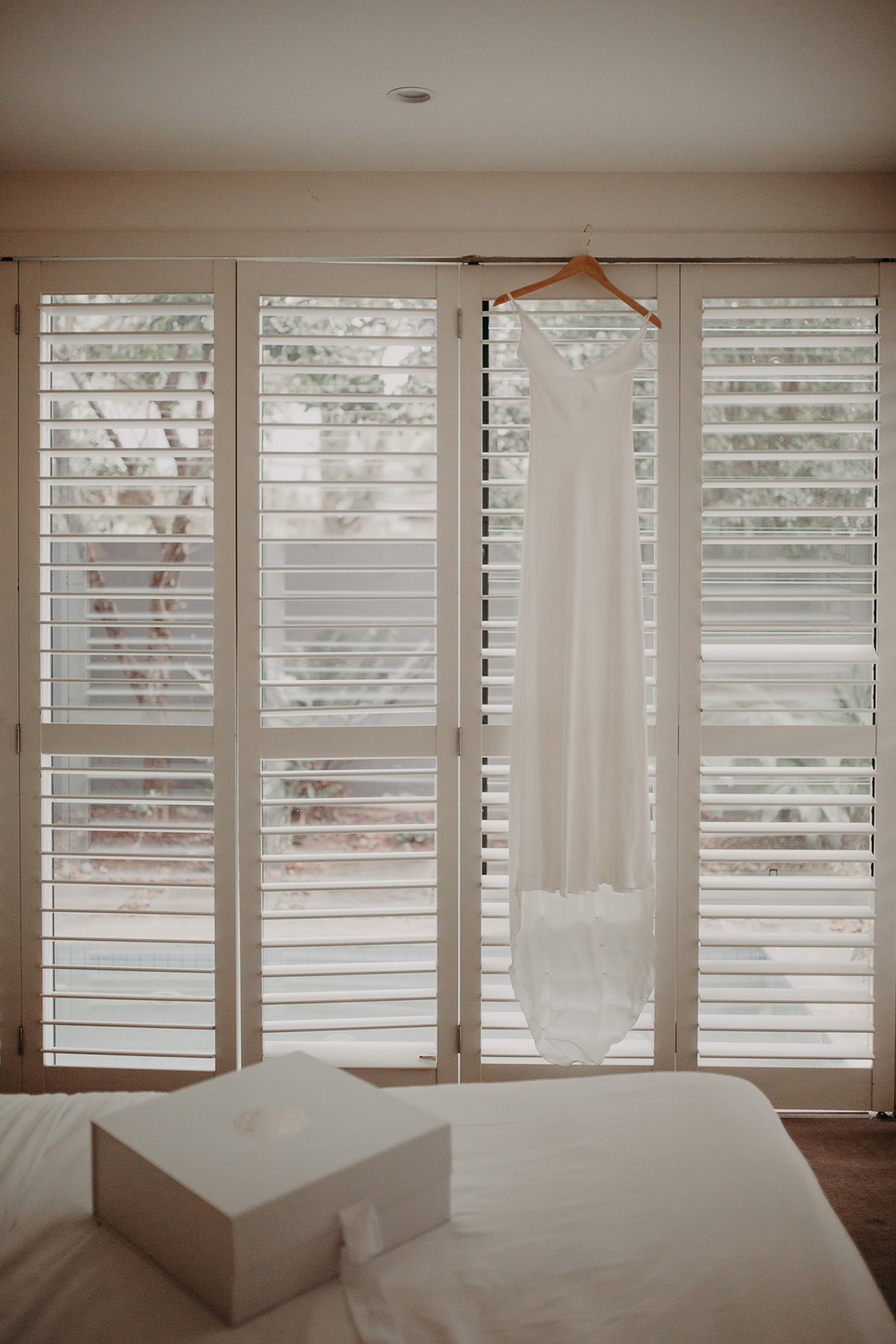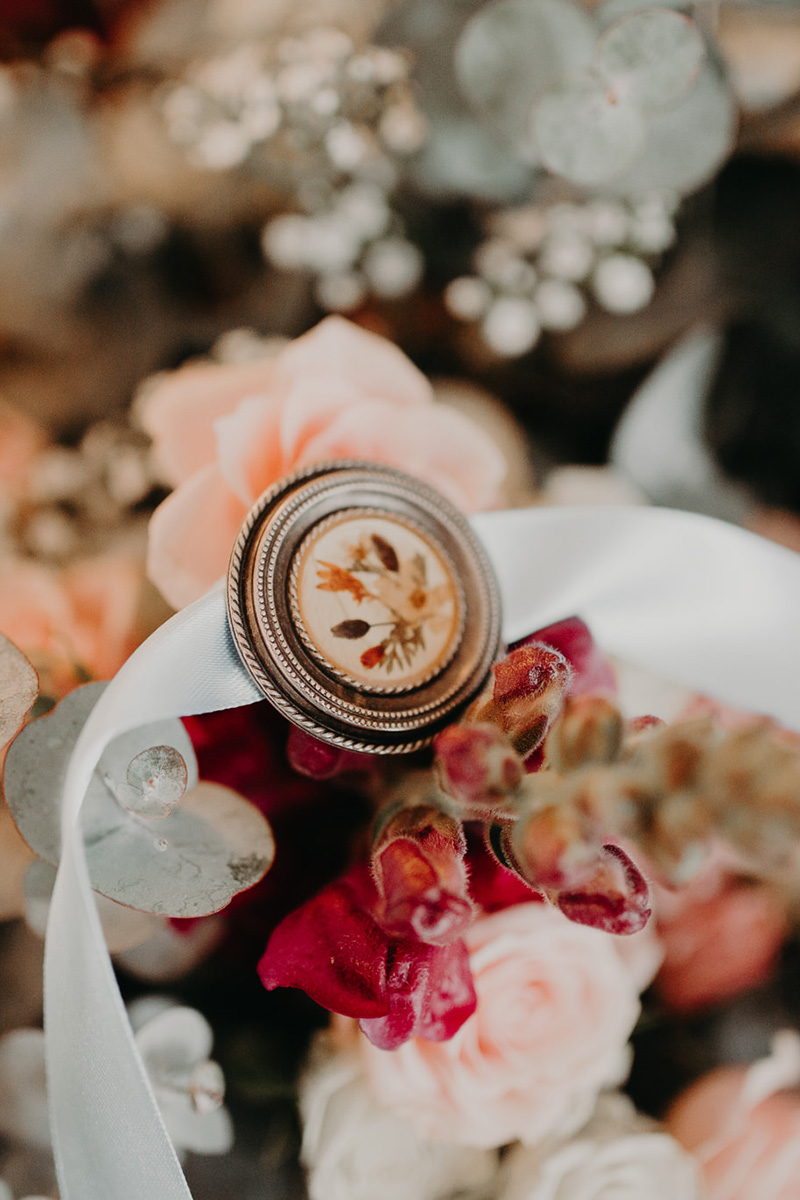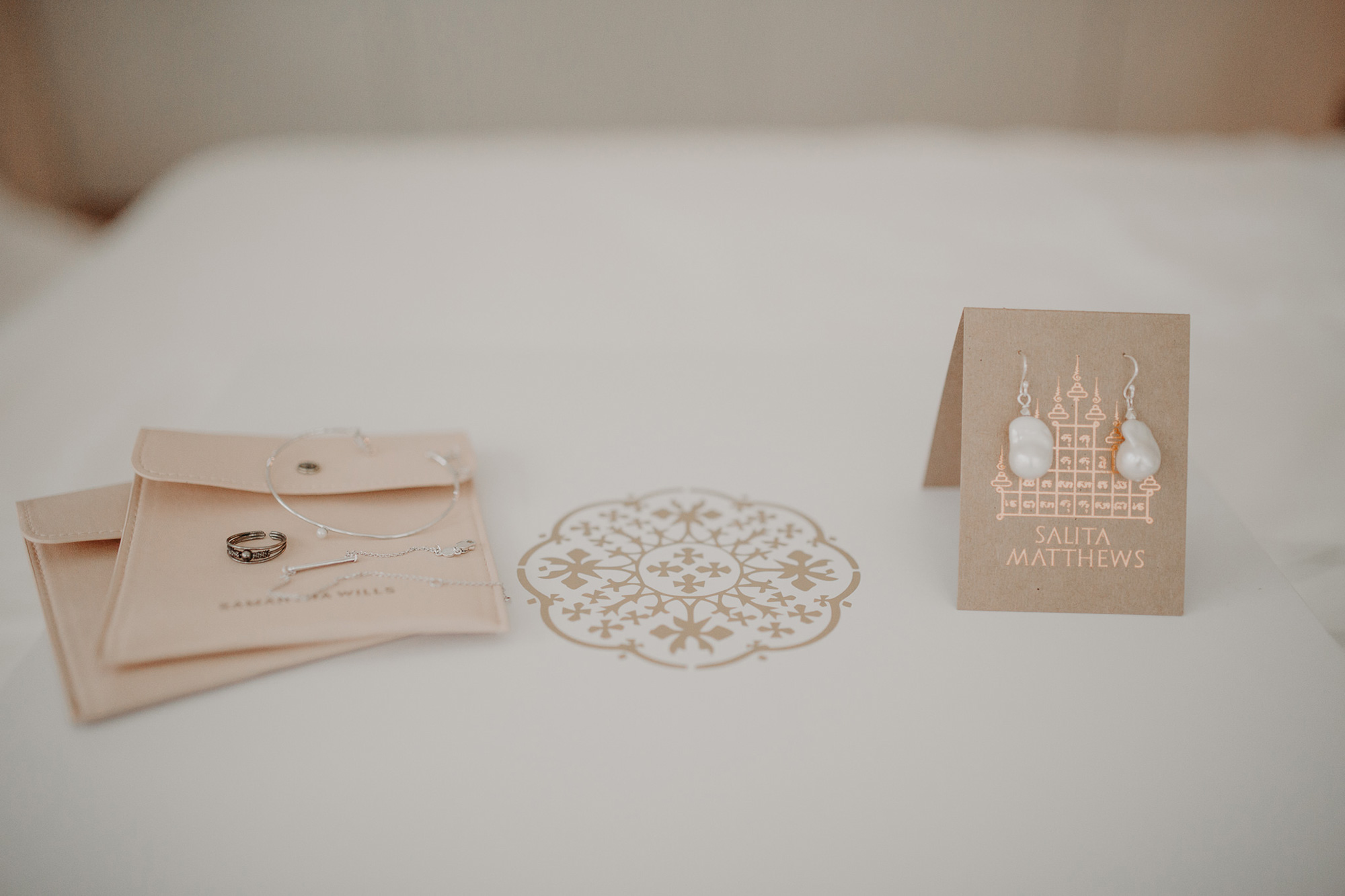 The bride opted for simple, elegant accessories.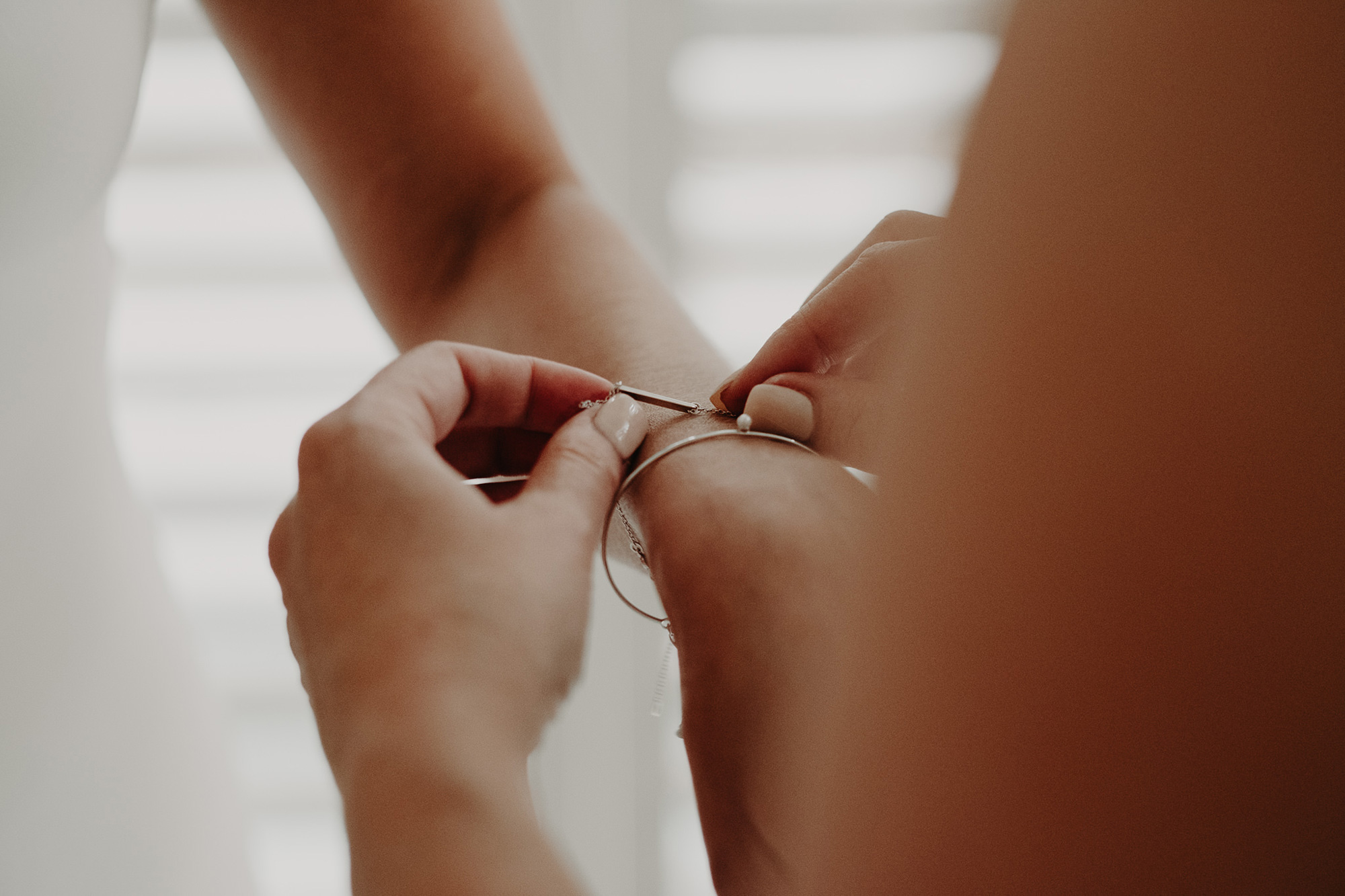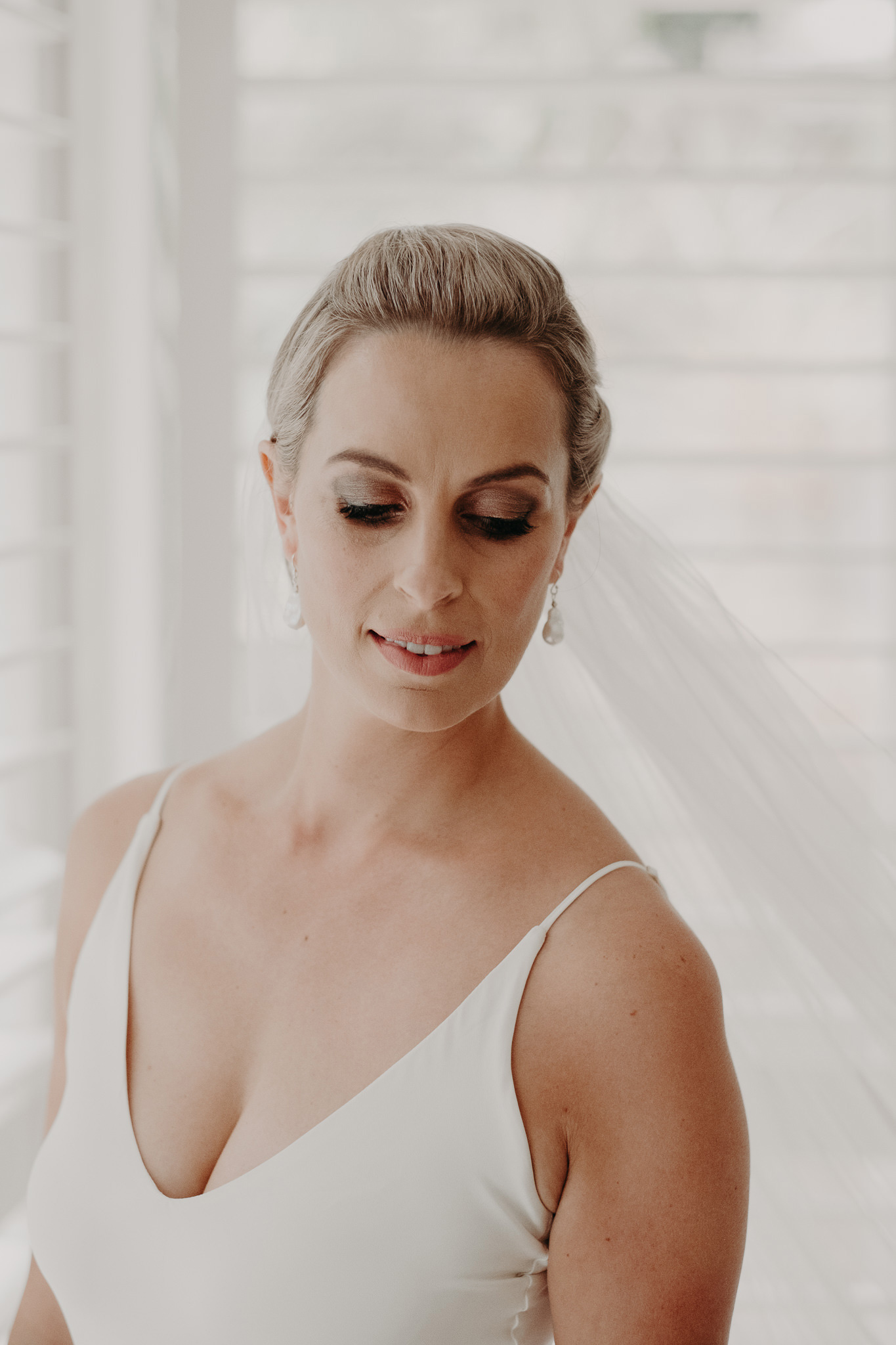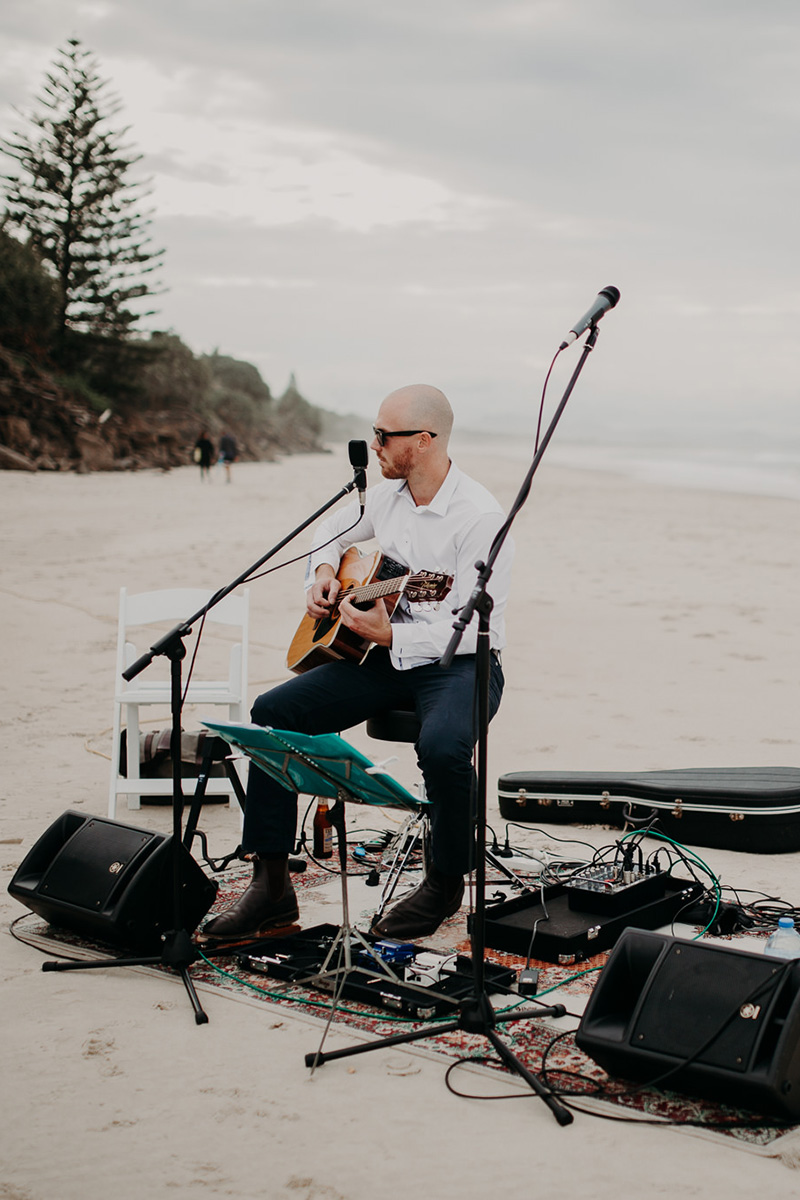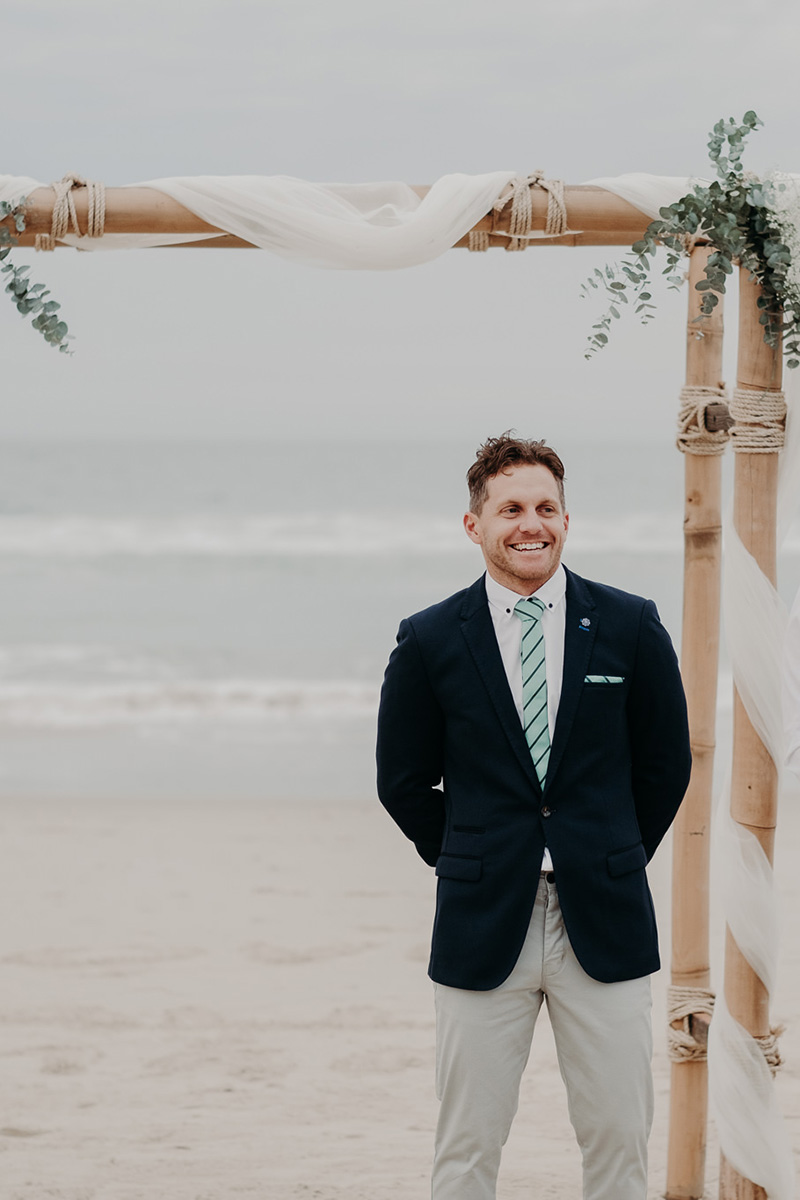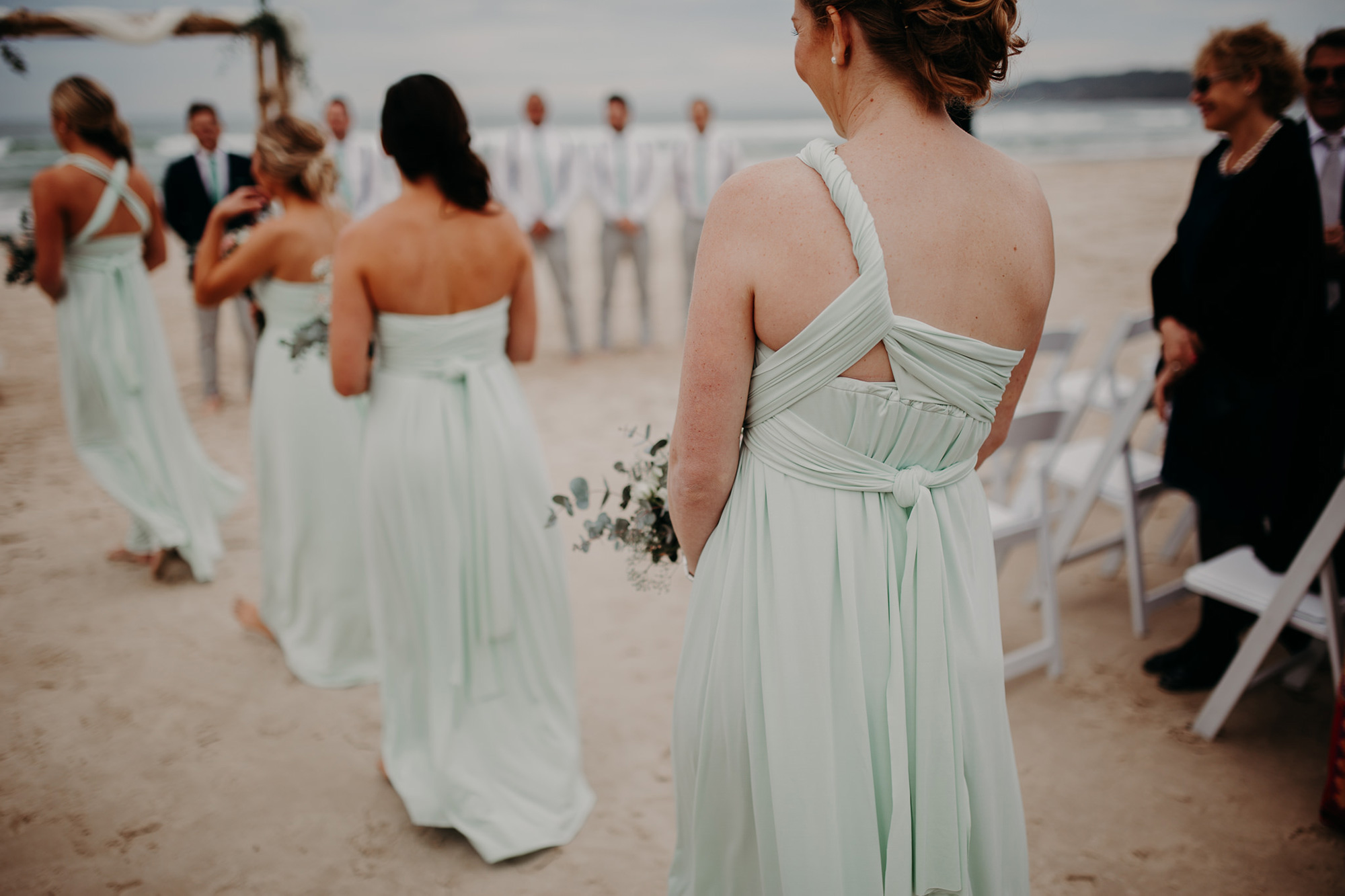 "I had five bridesmaids all different shapes and sizes and two ended up being pregnant. I got five convertible dresses and told them to wear it whichever way they liked," explains the bride.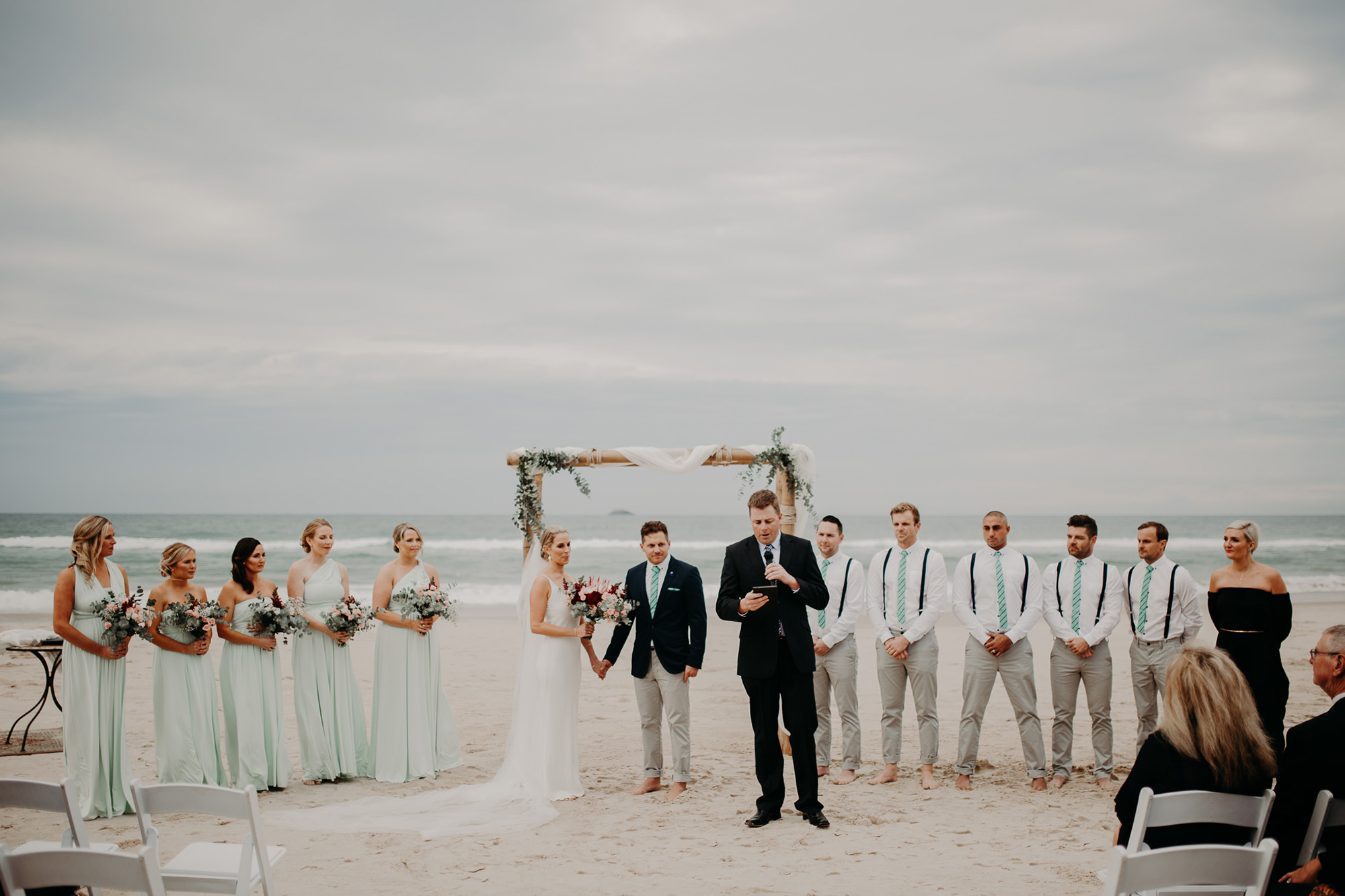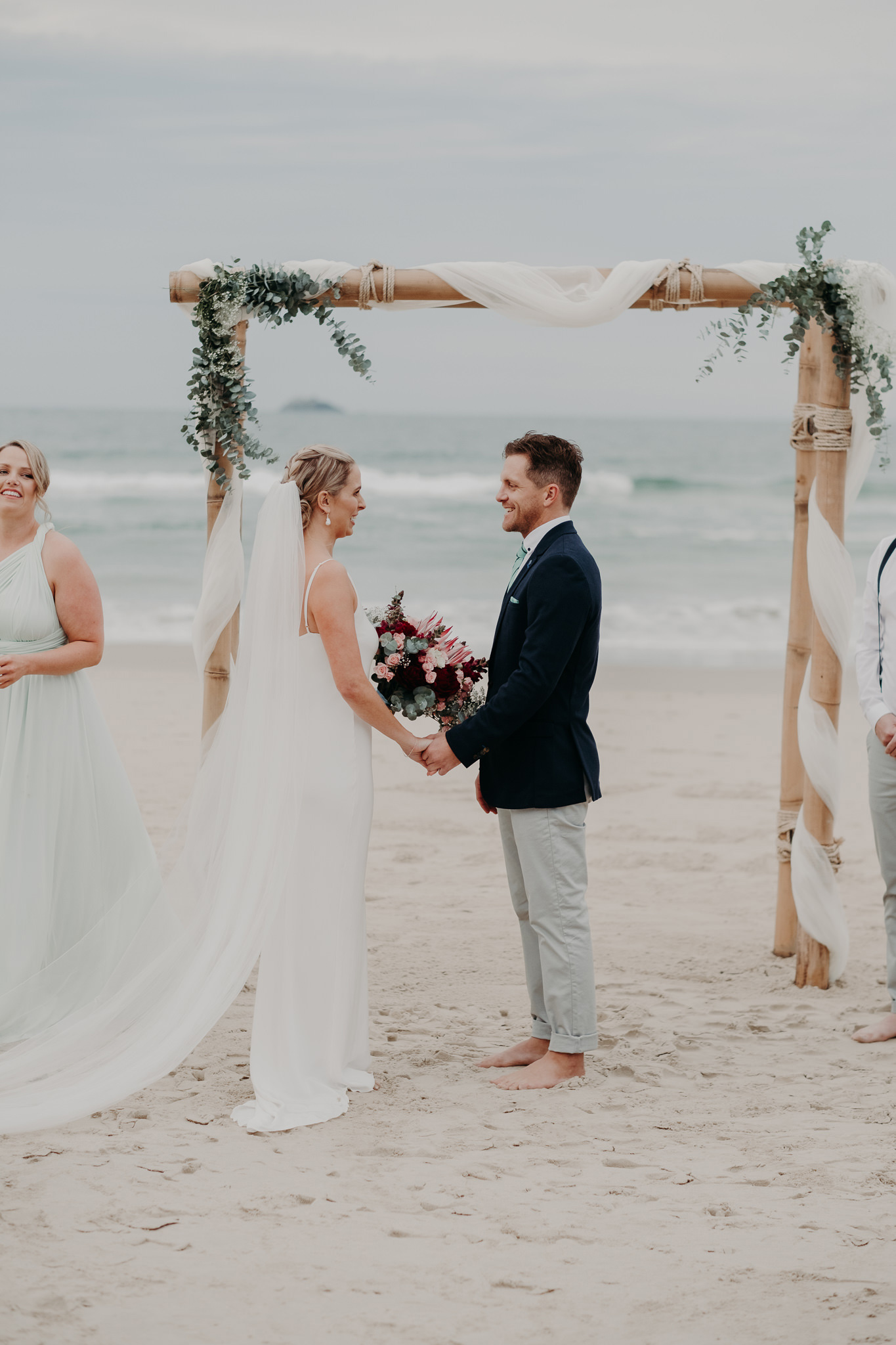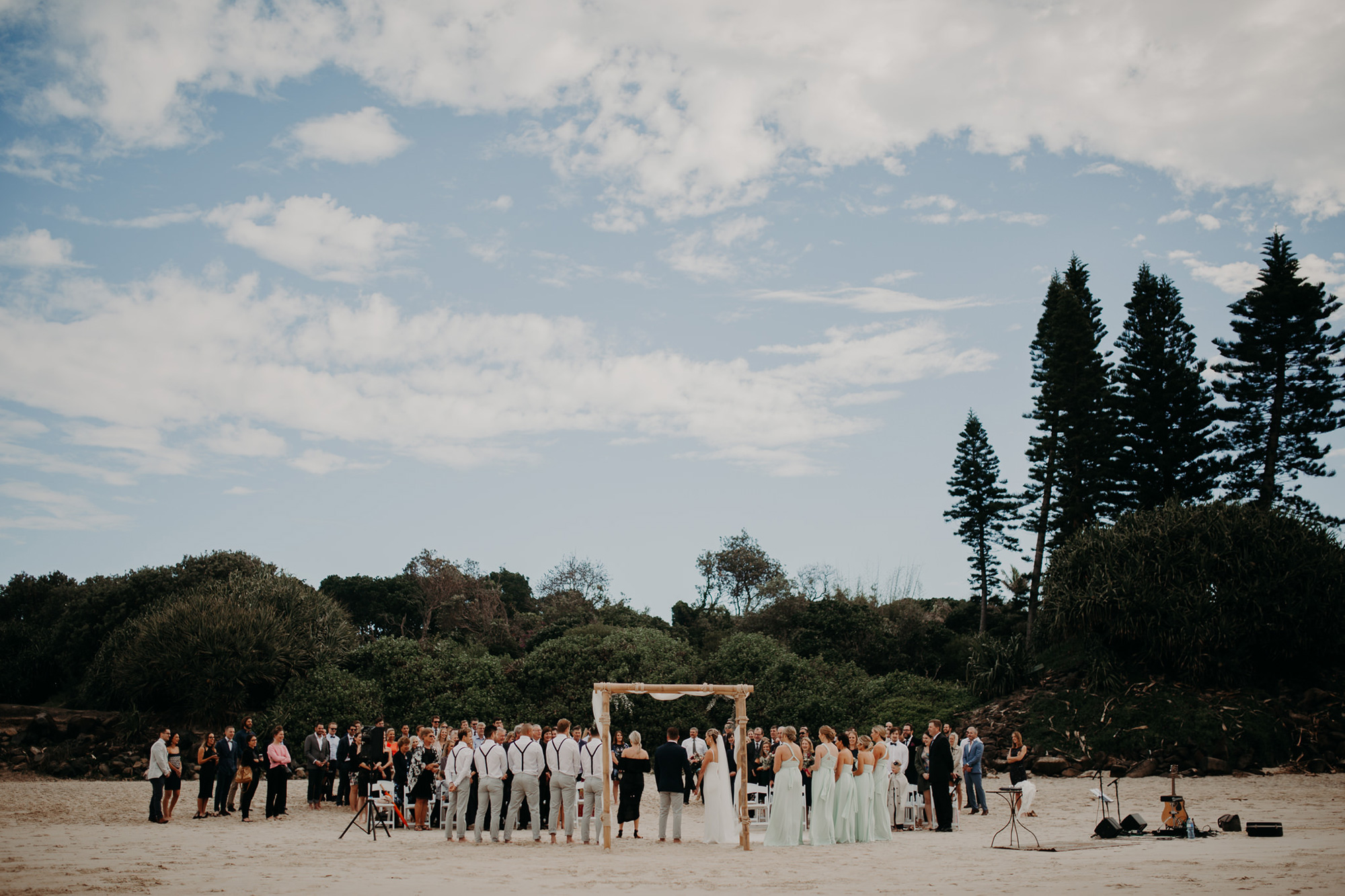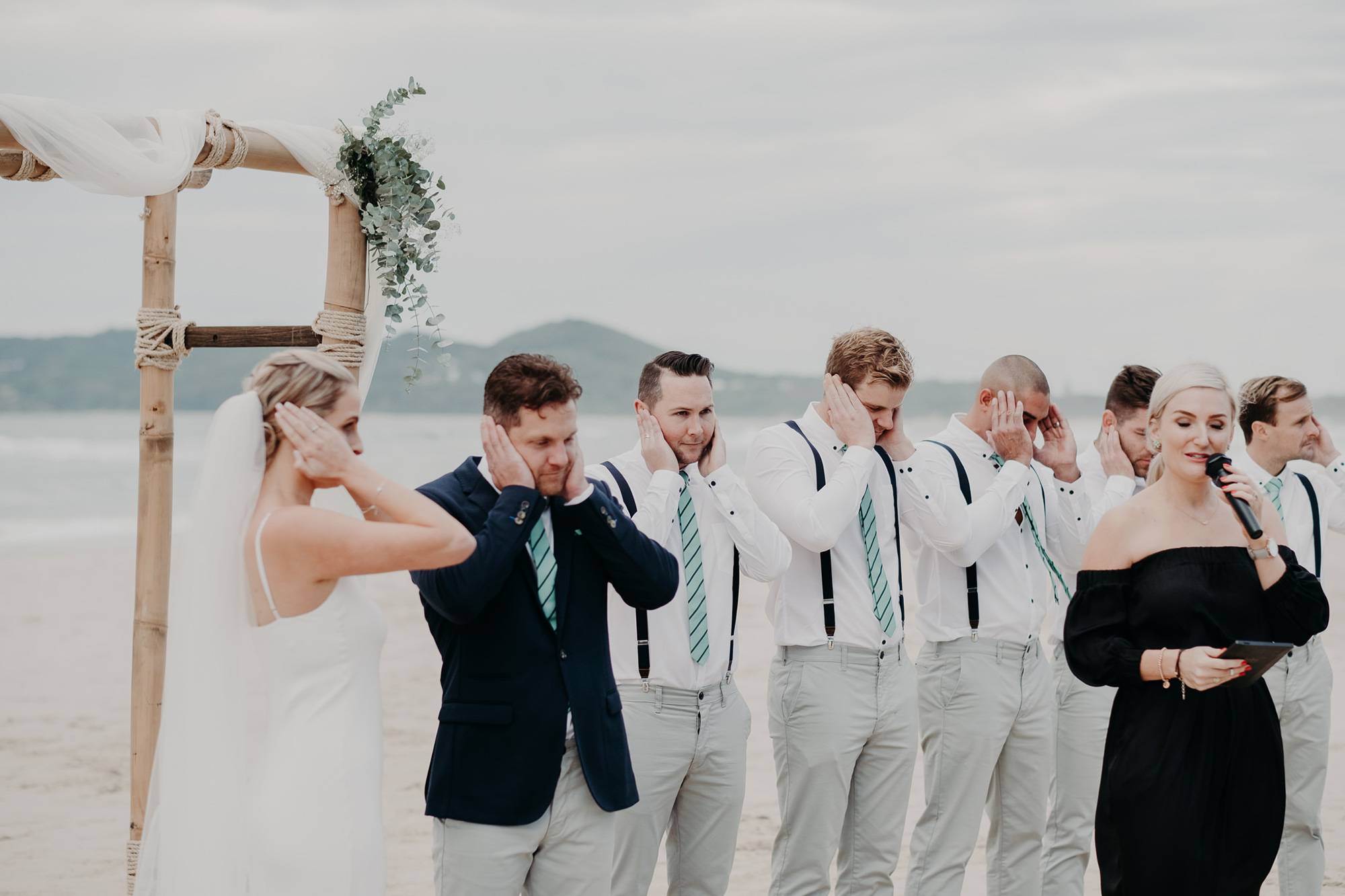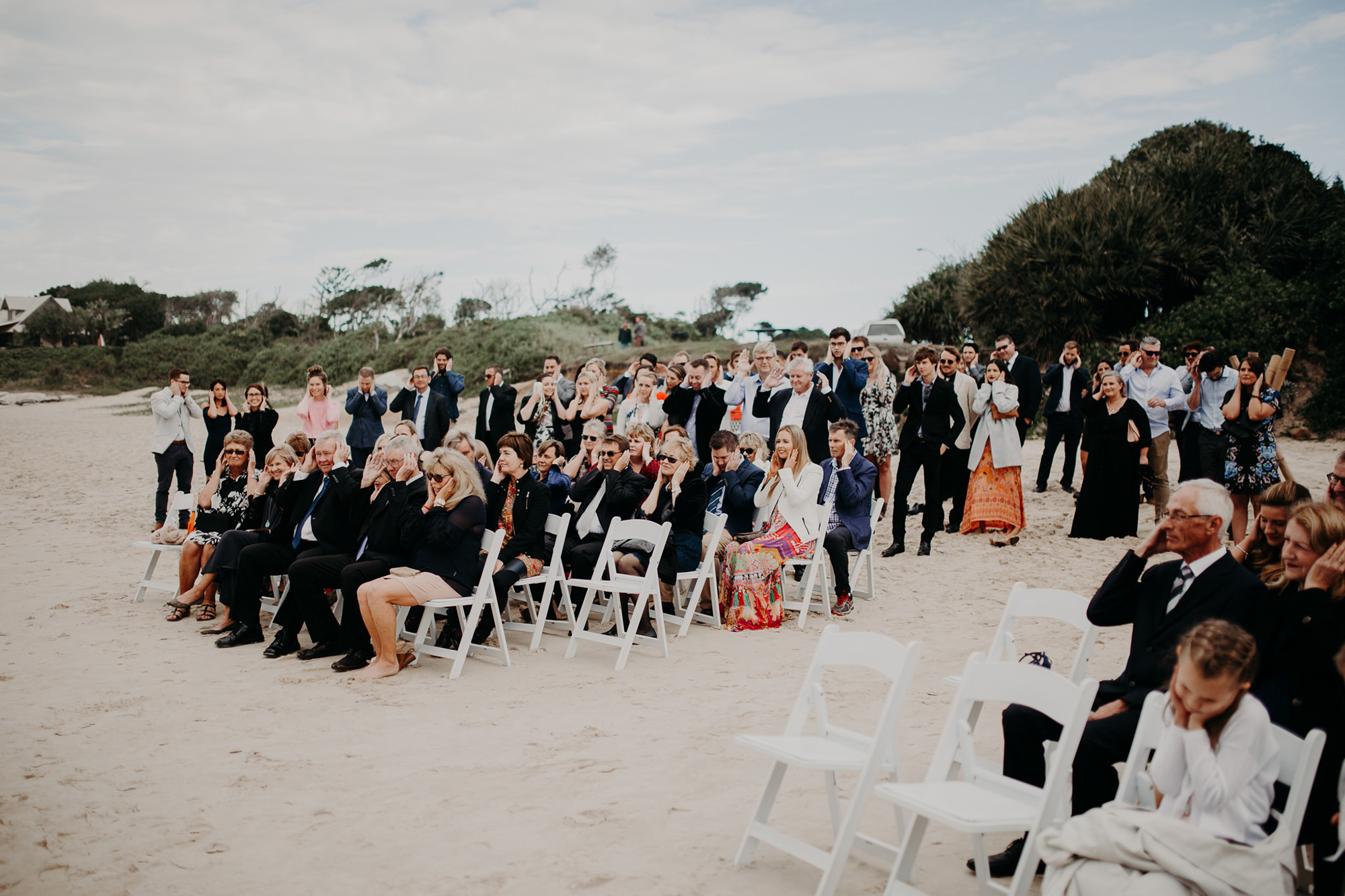 "We are both very strong supporters of same sex marriage," comments Sally.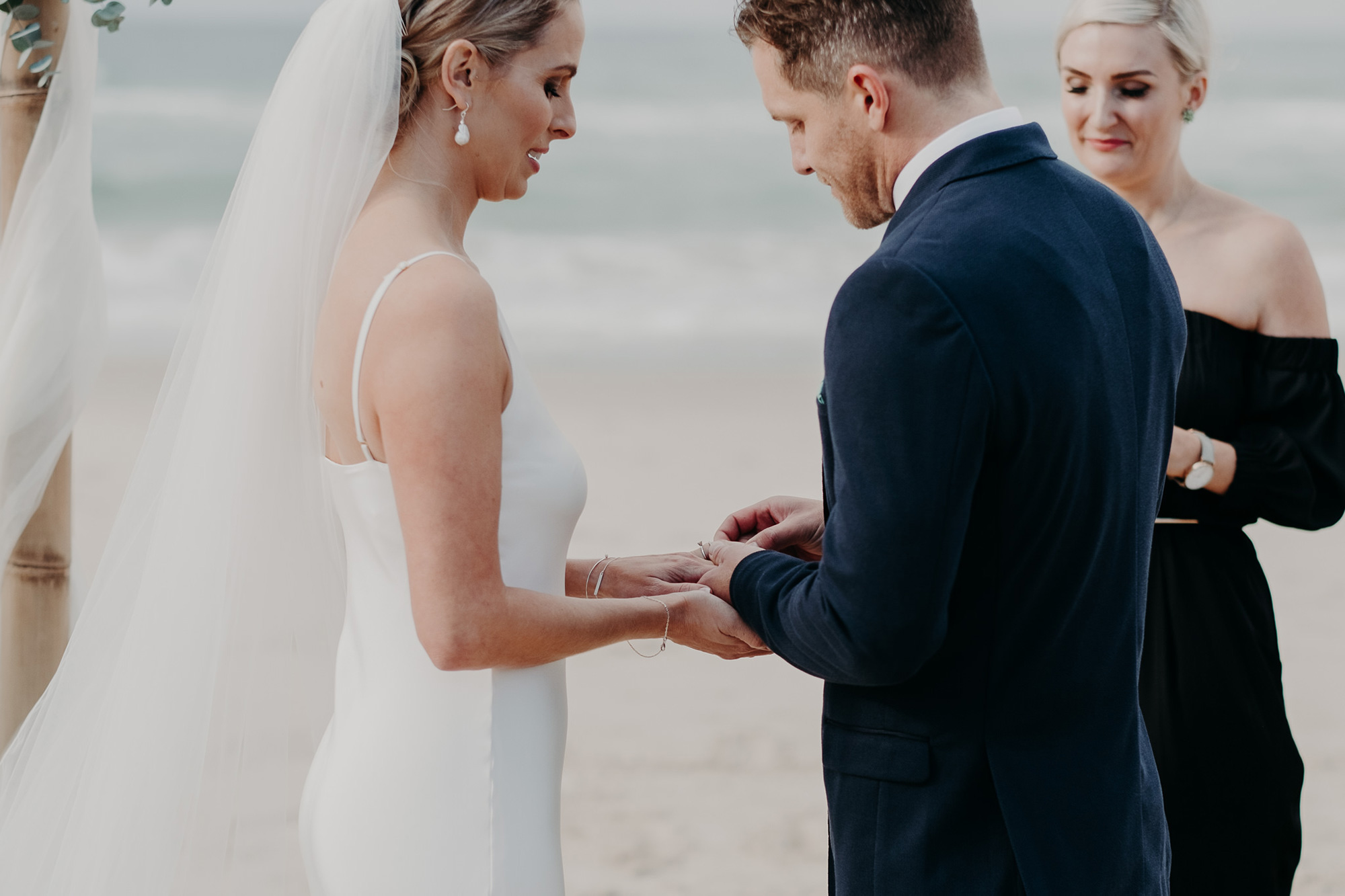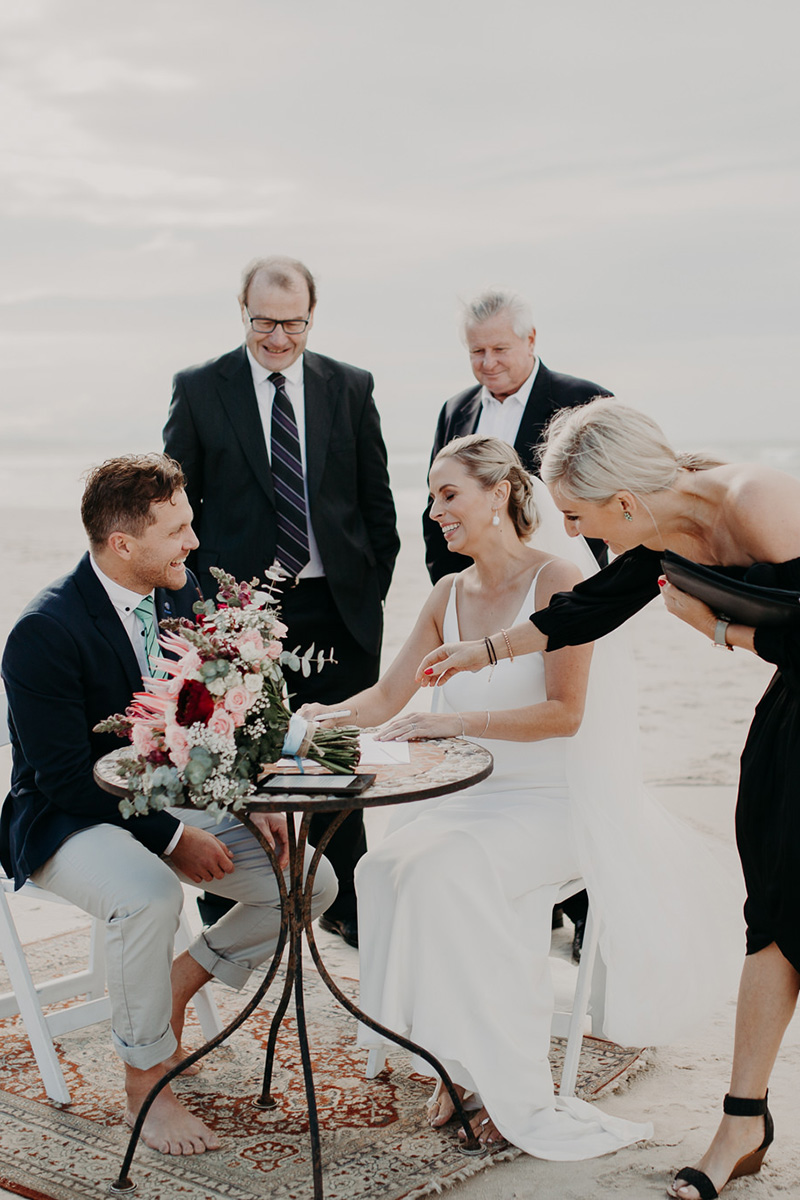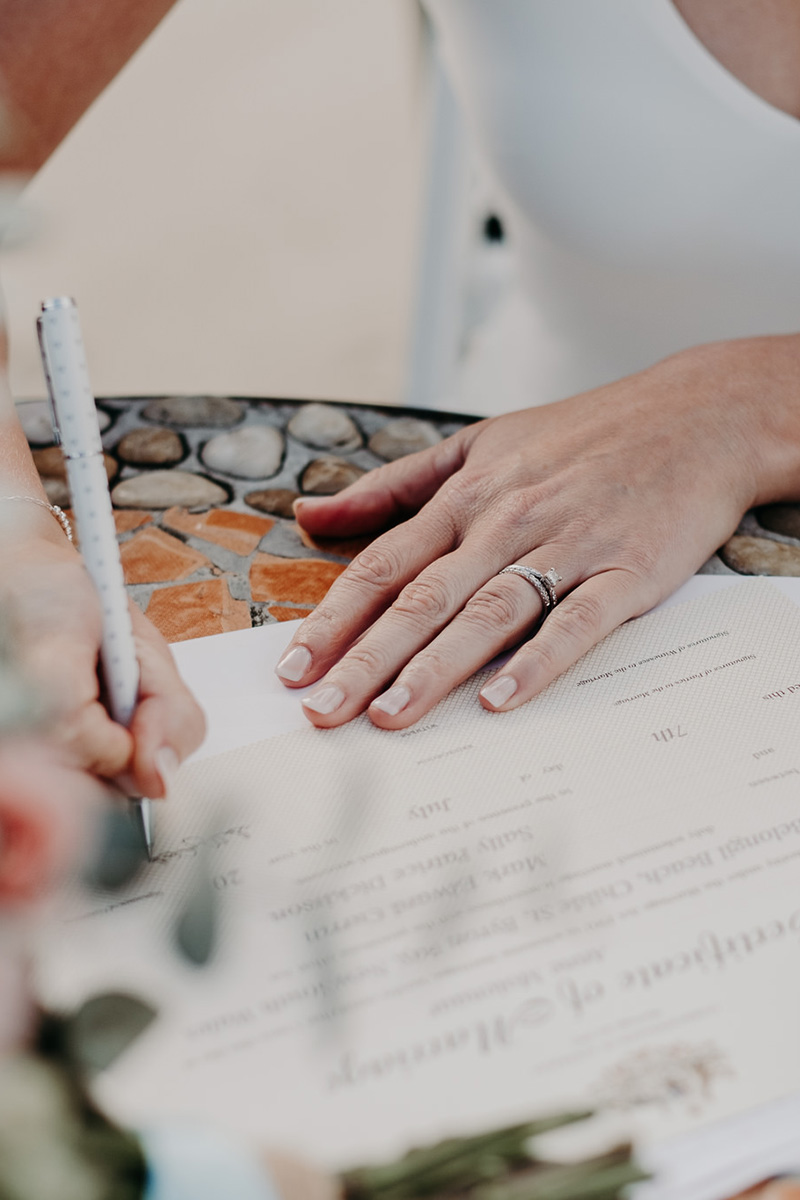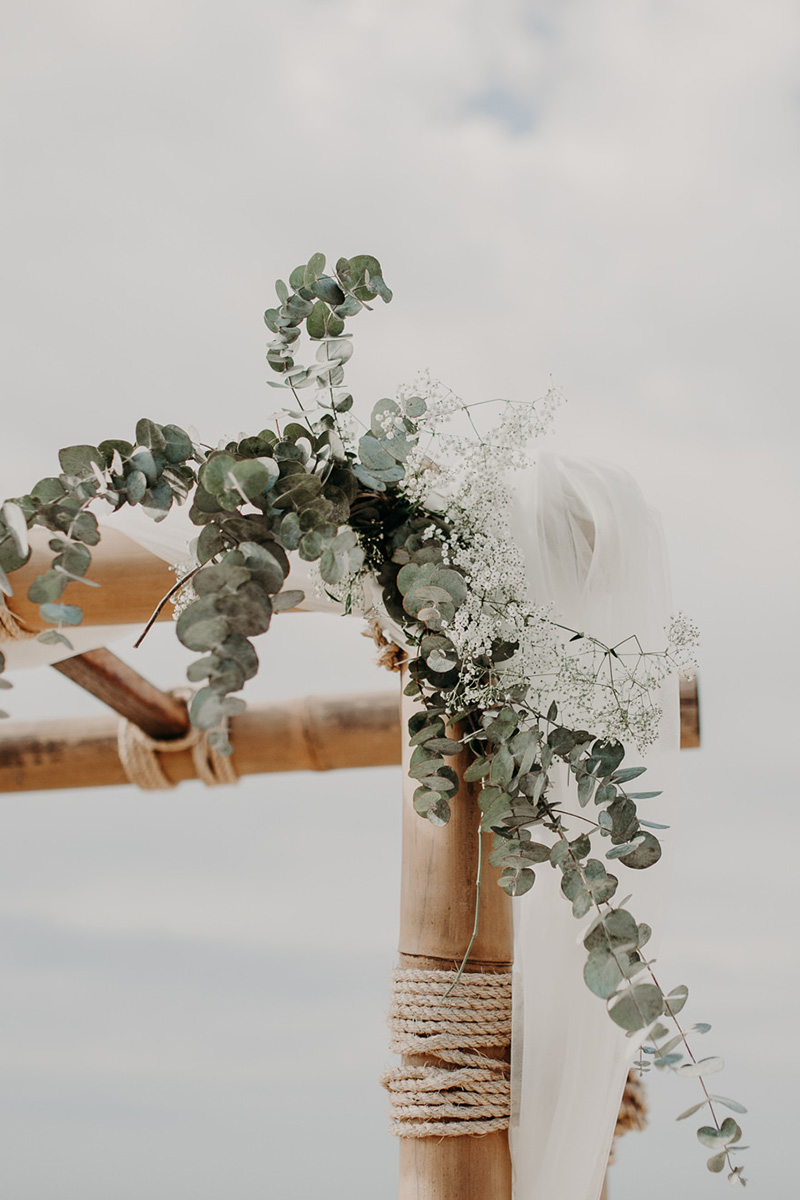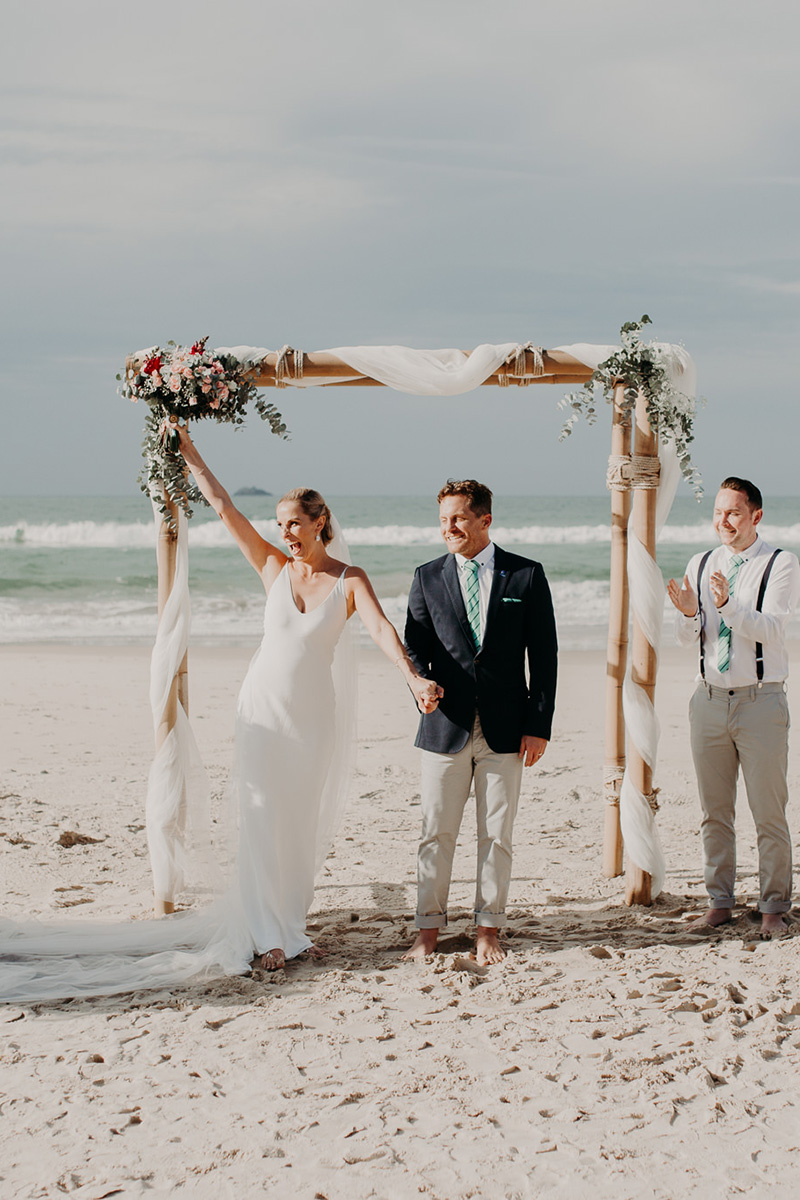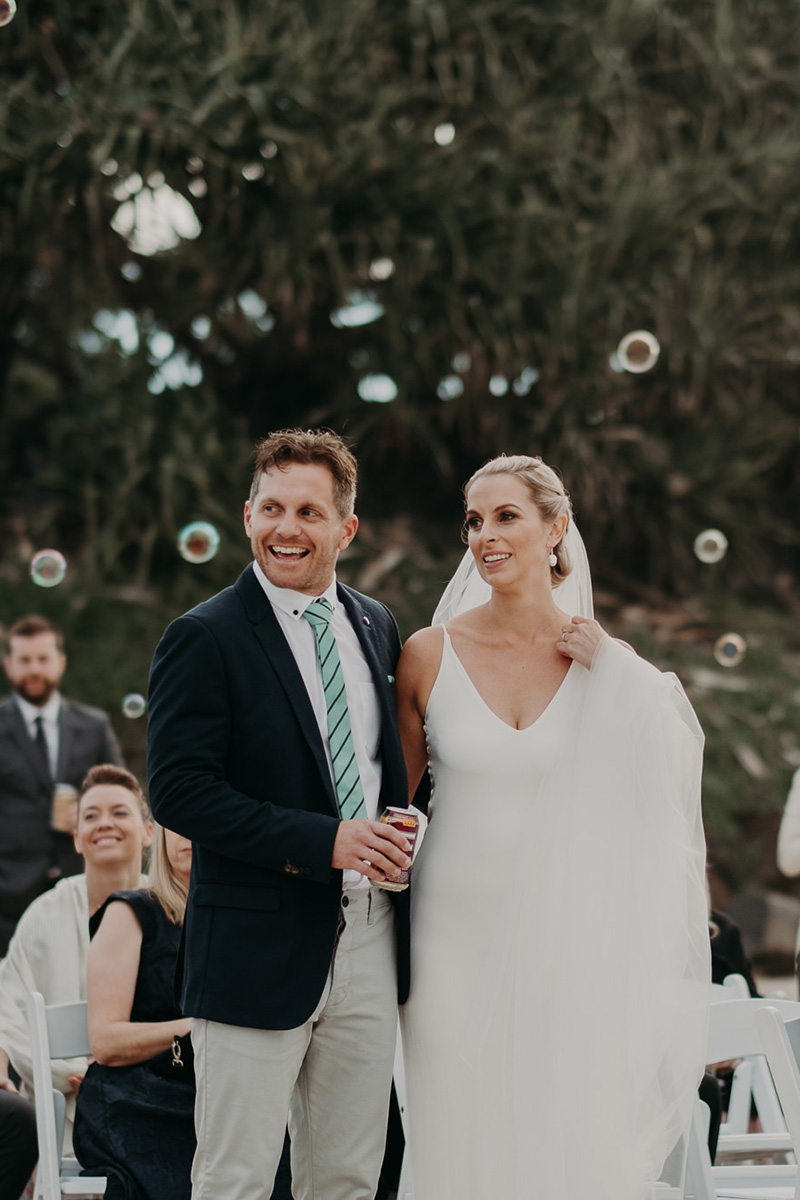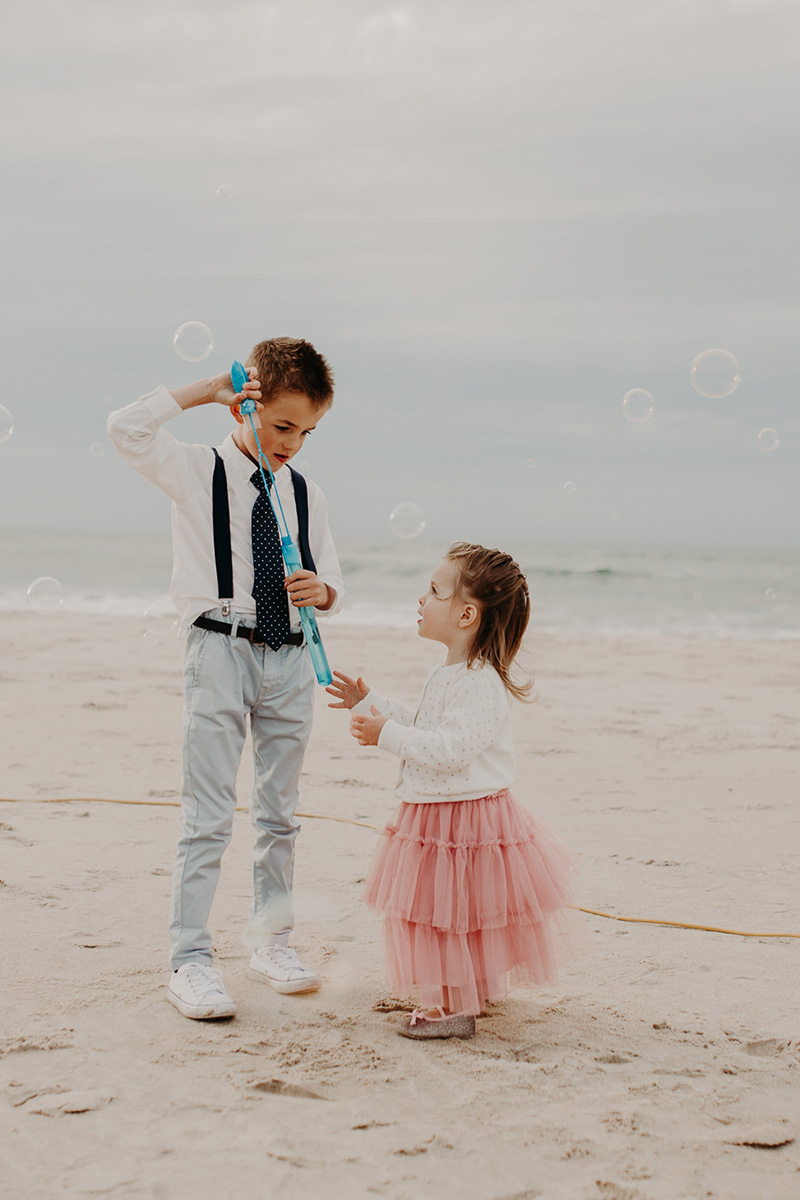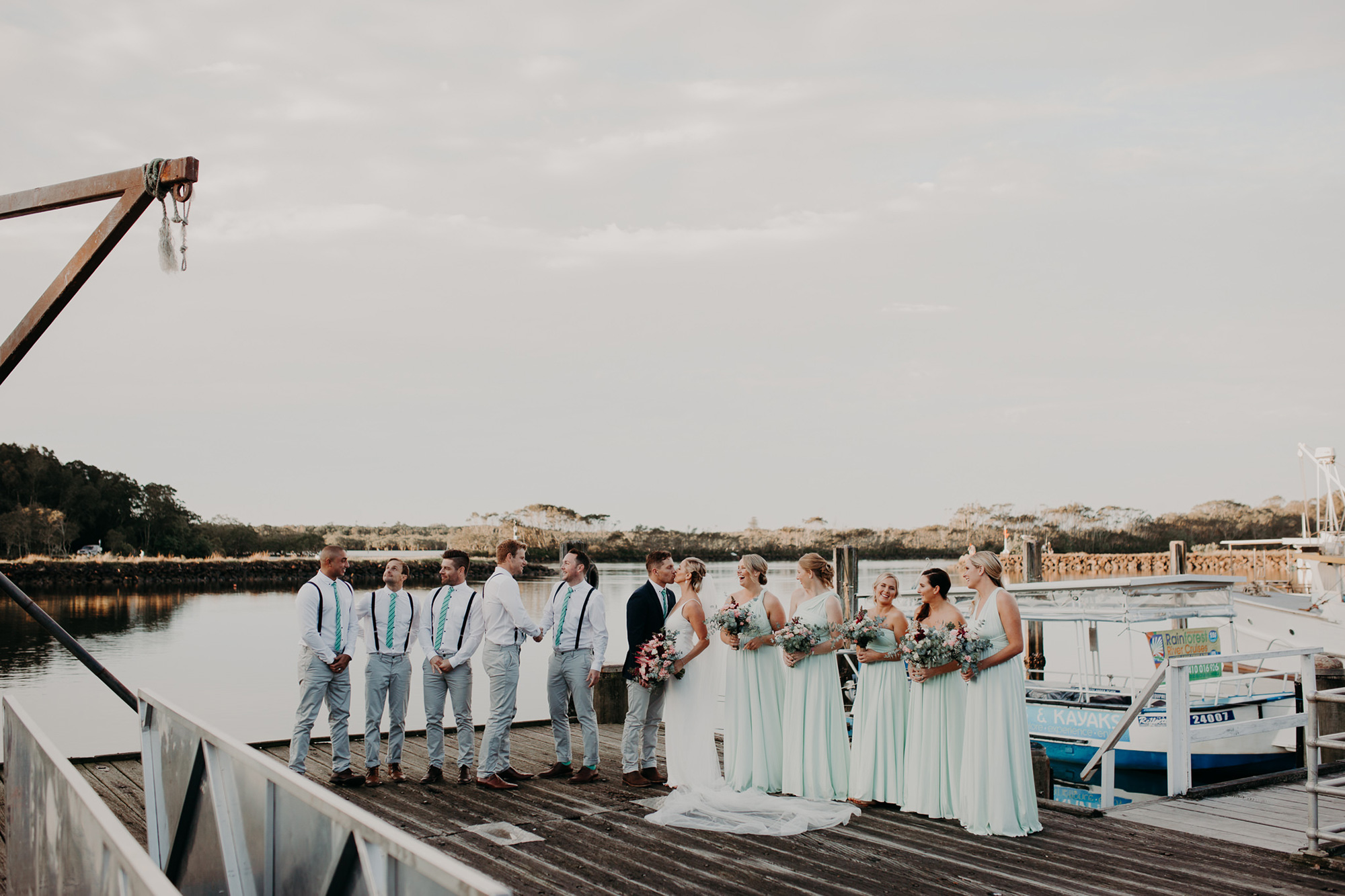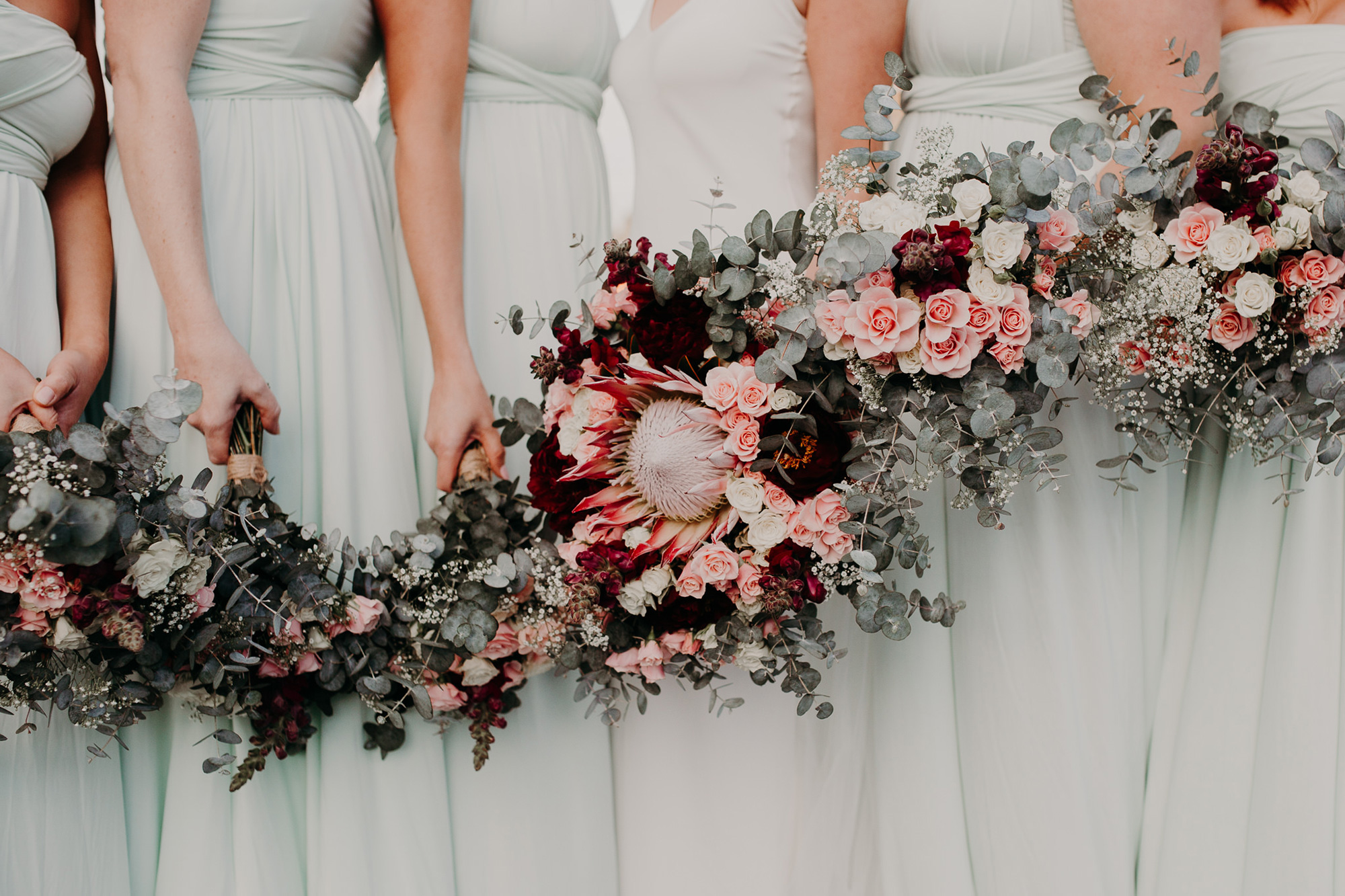 "I bought a heap of flowers for $300 from a local market and a beautiful friend of mine made them all for us the morning of the wedding," smiles Sally.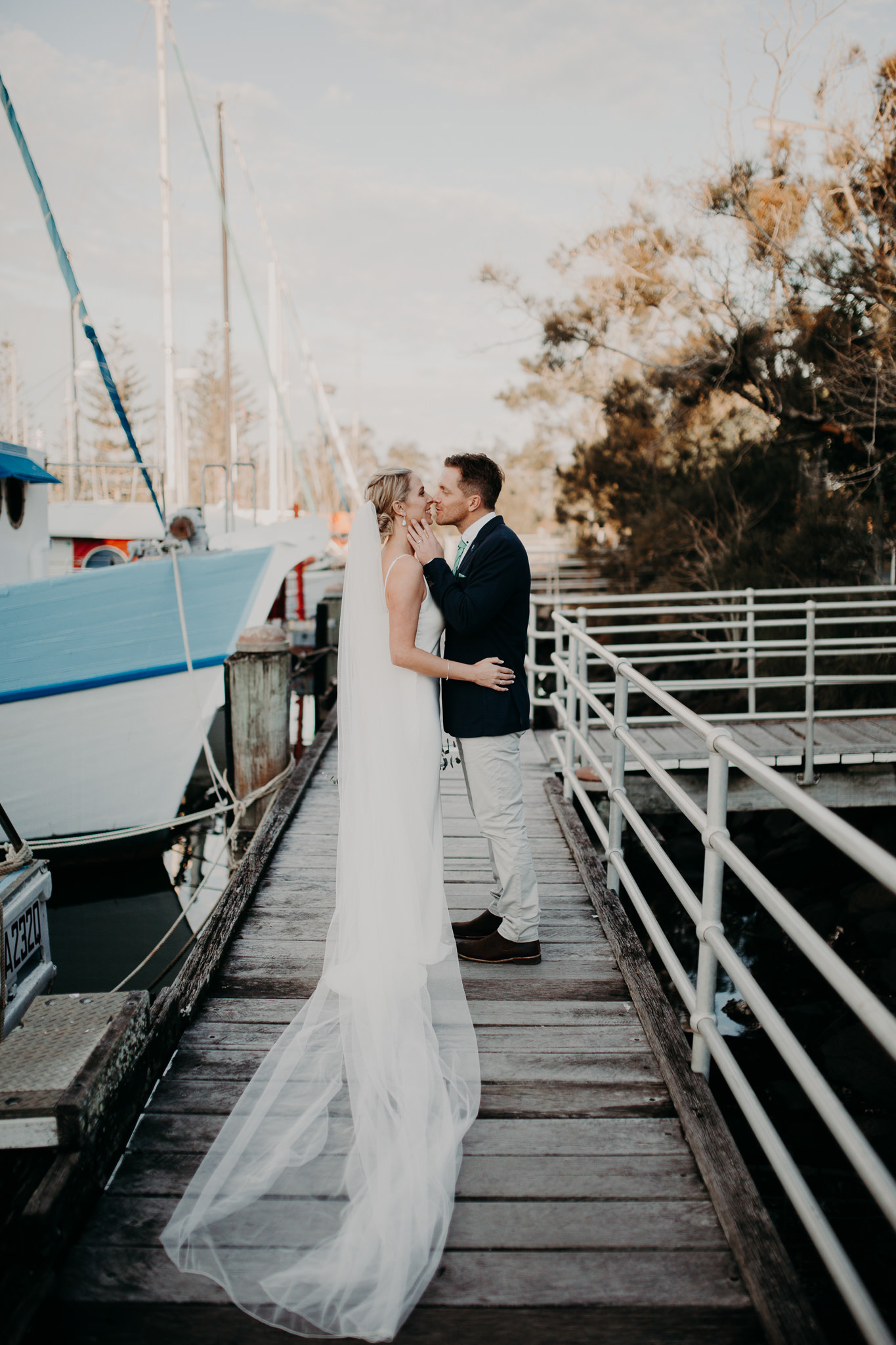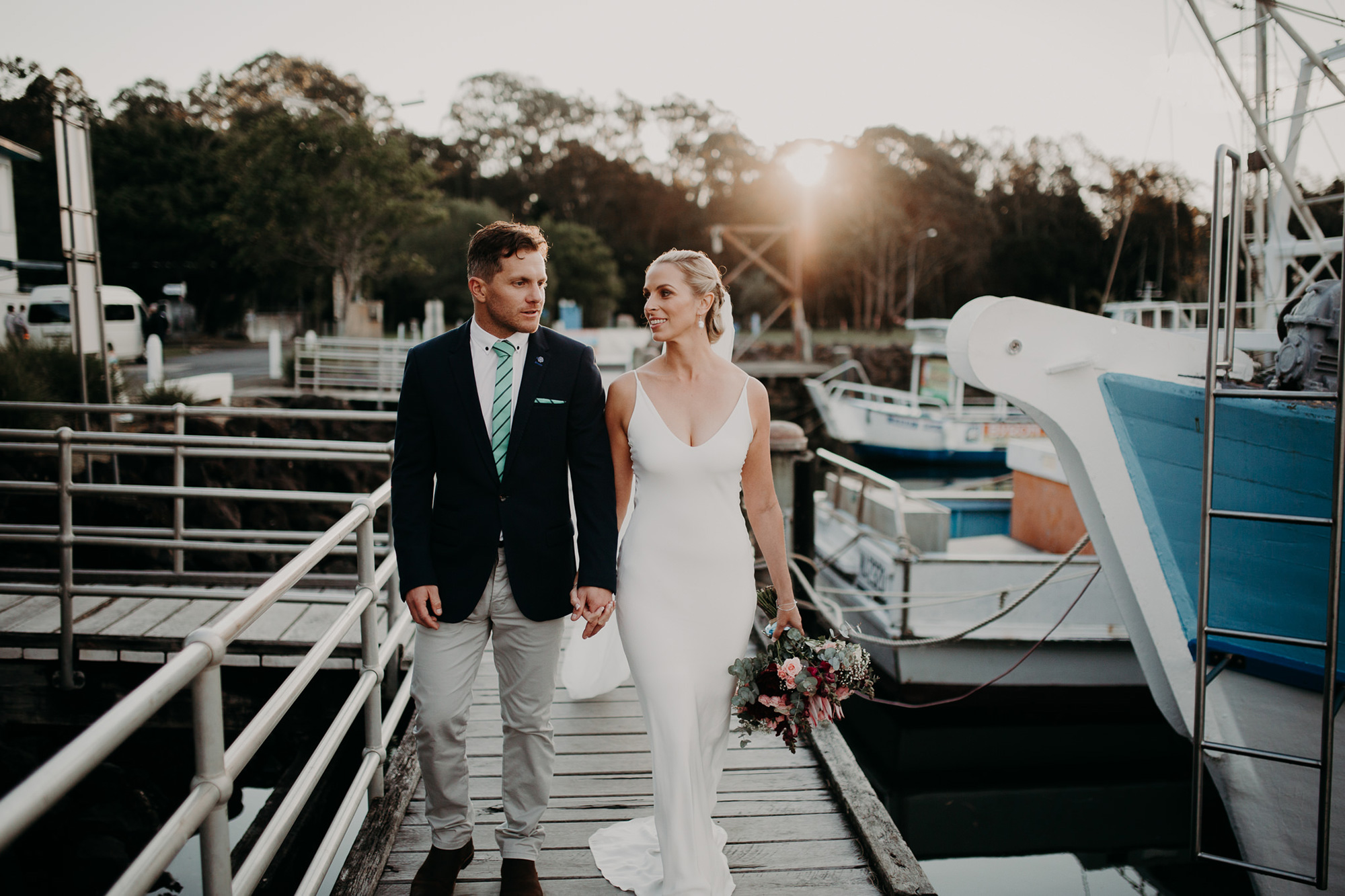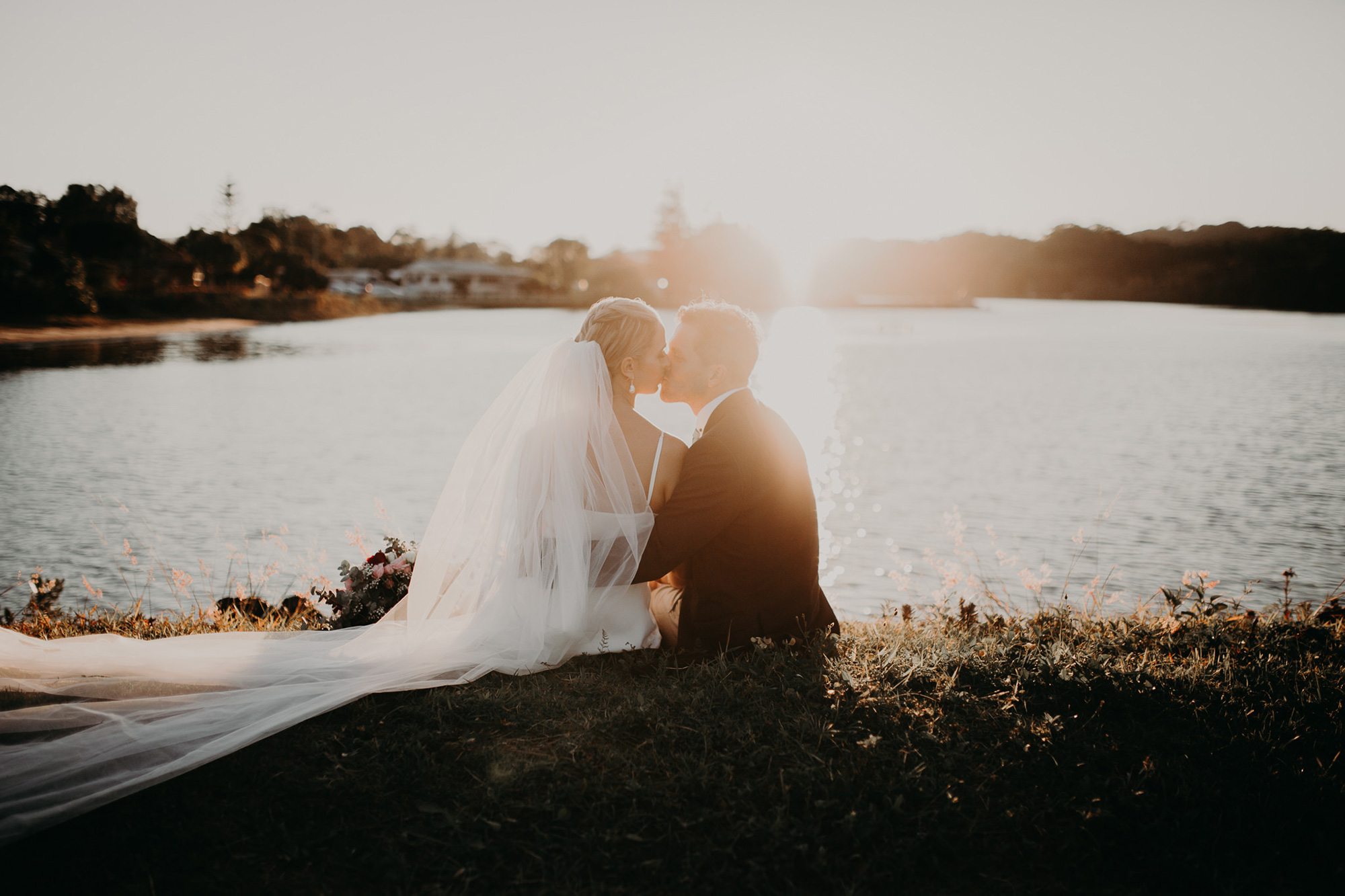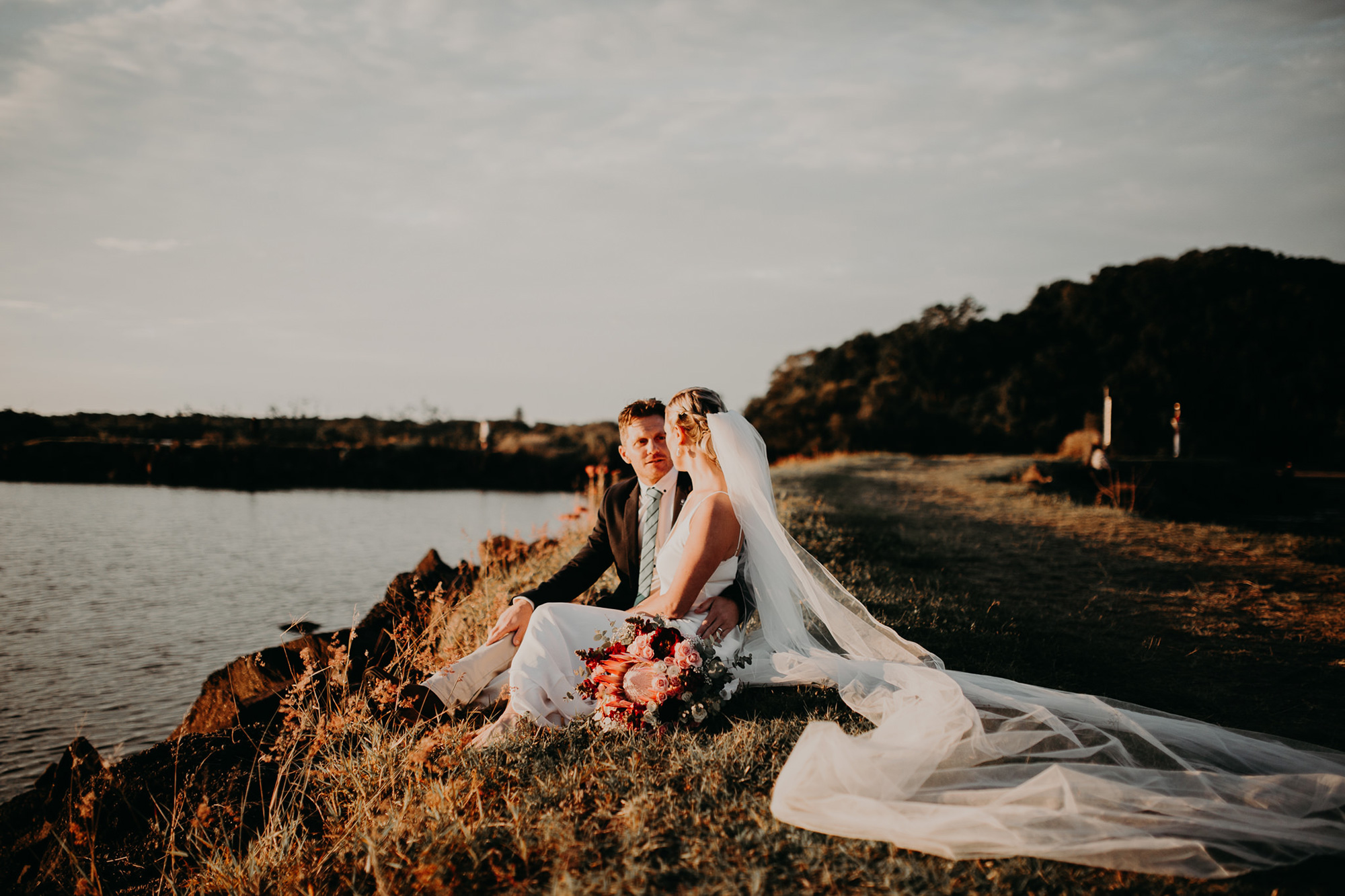 The bride said her slimline Grace Loves Lace dress got "a bit trashed" having too much fun at the wedding reception!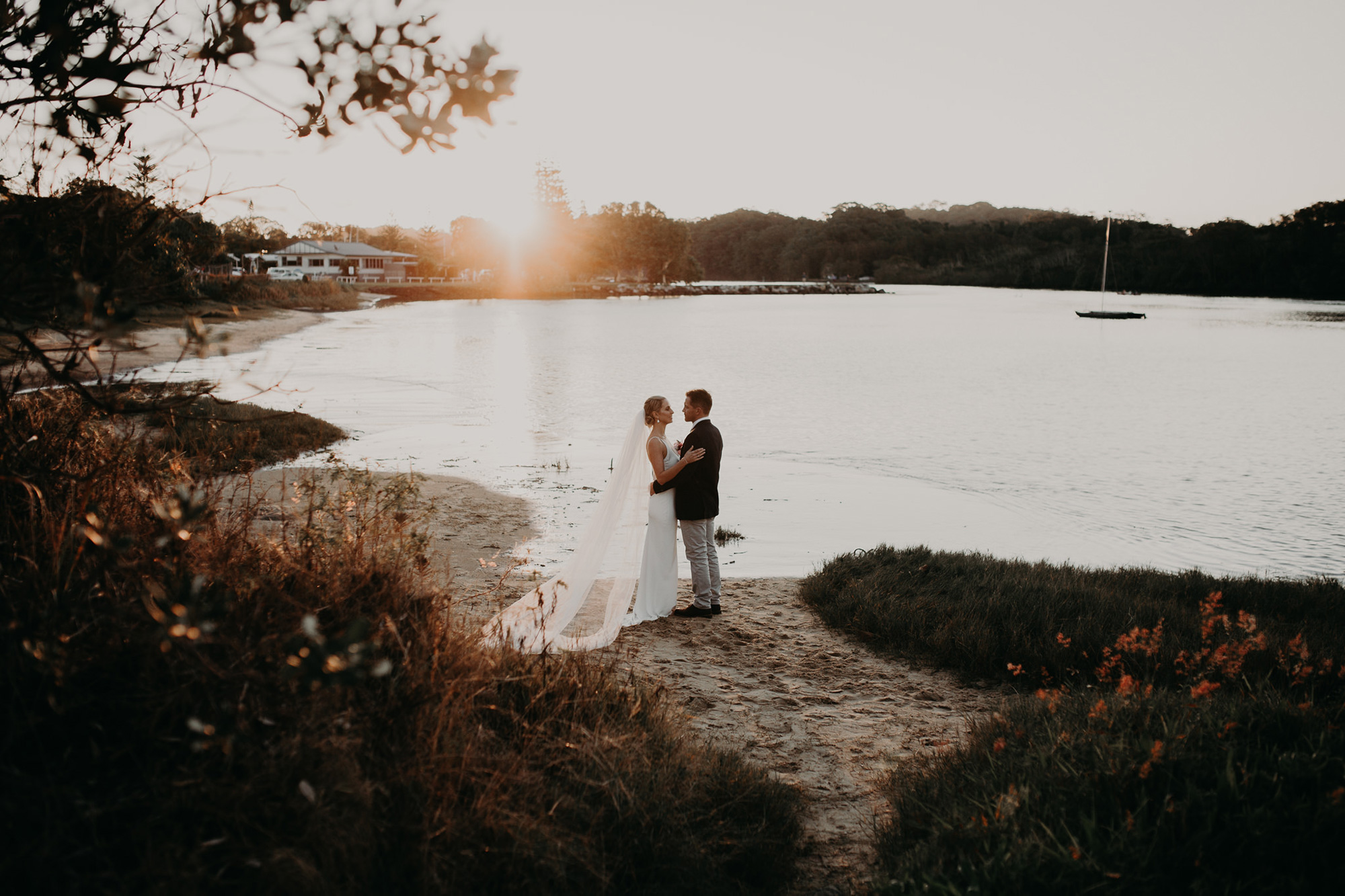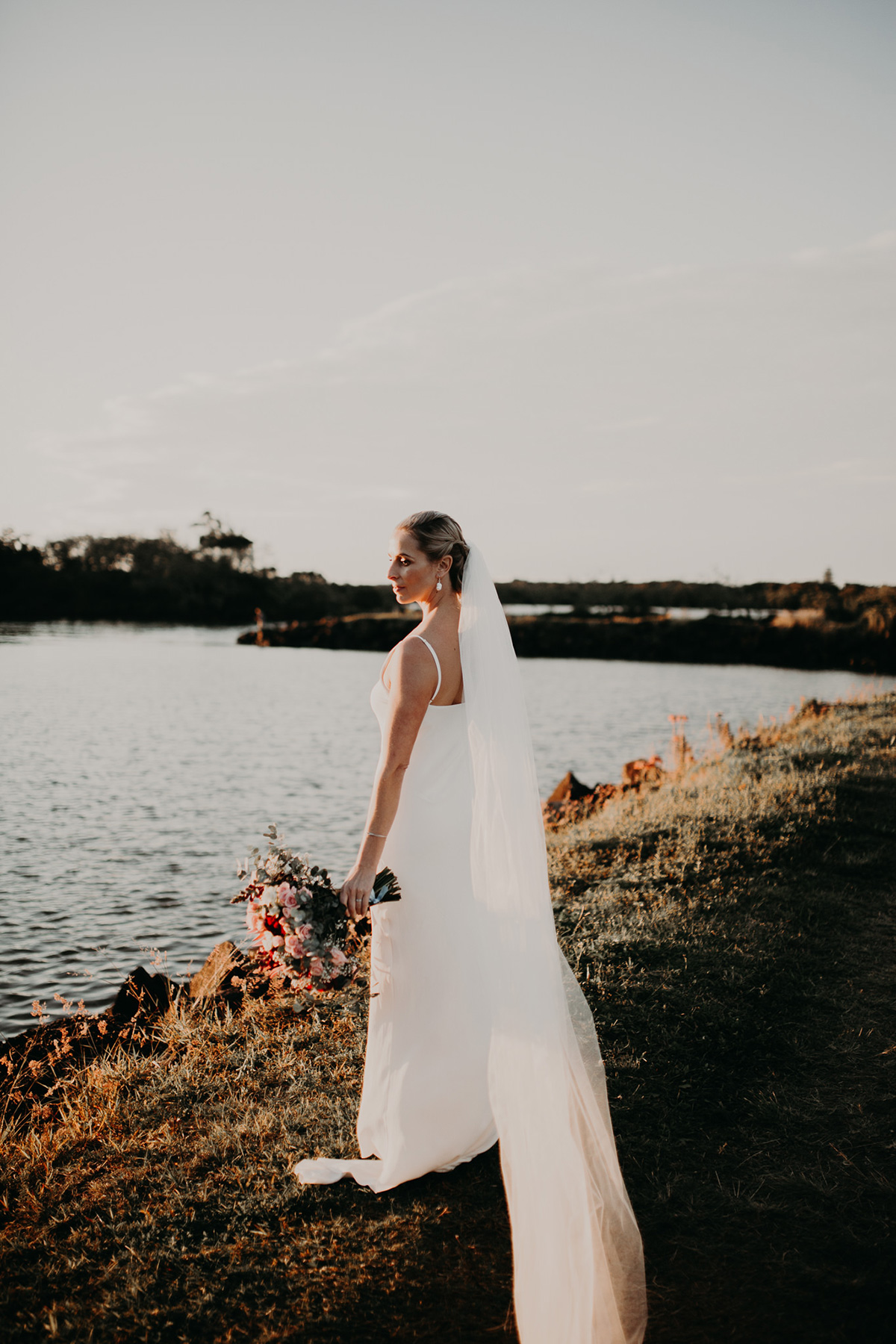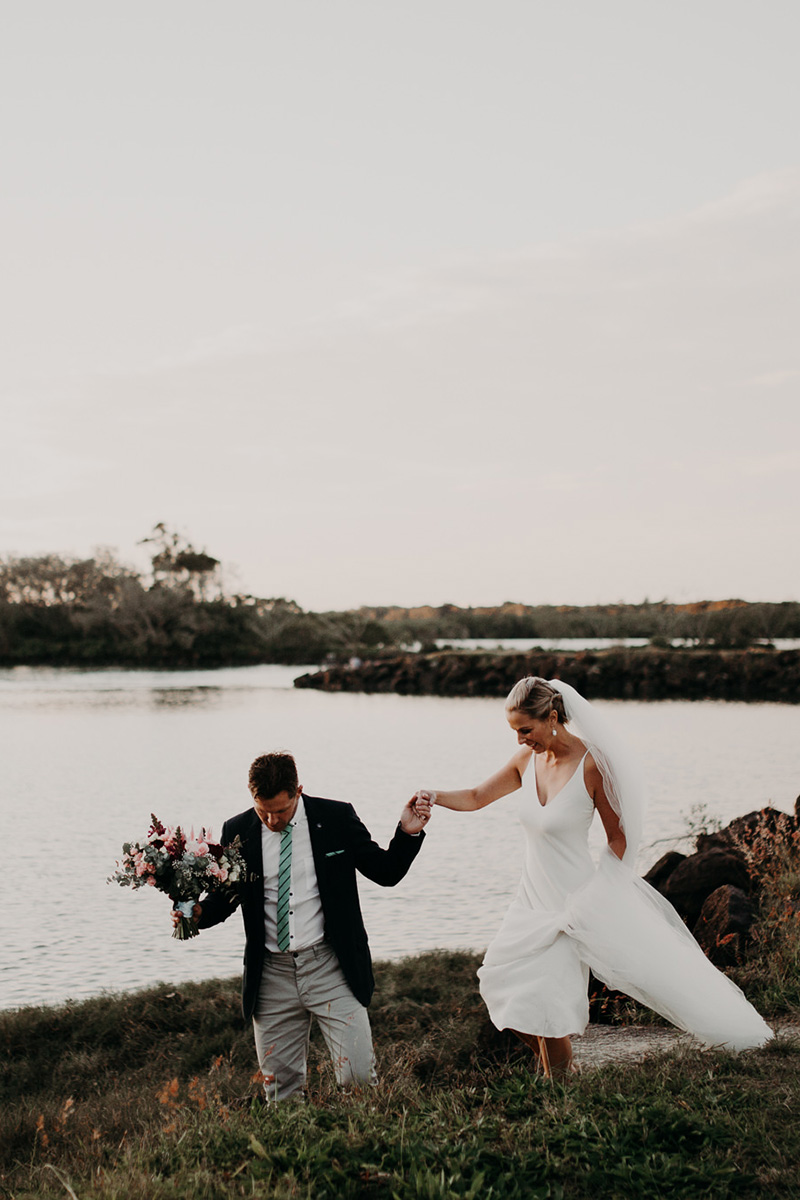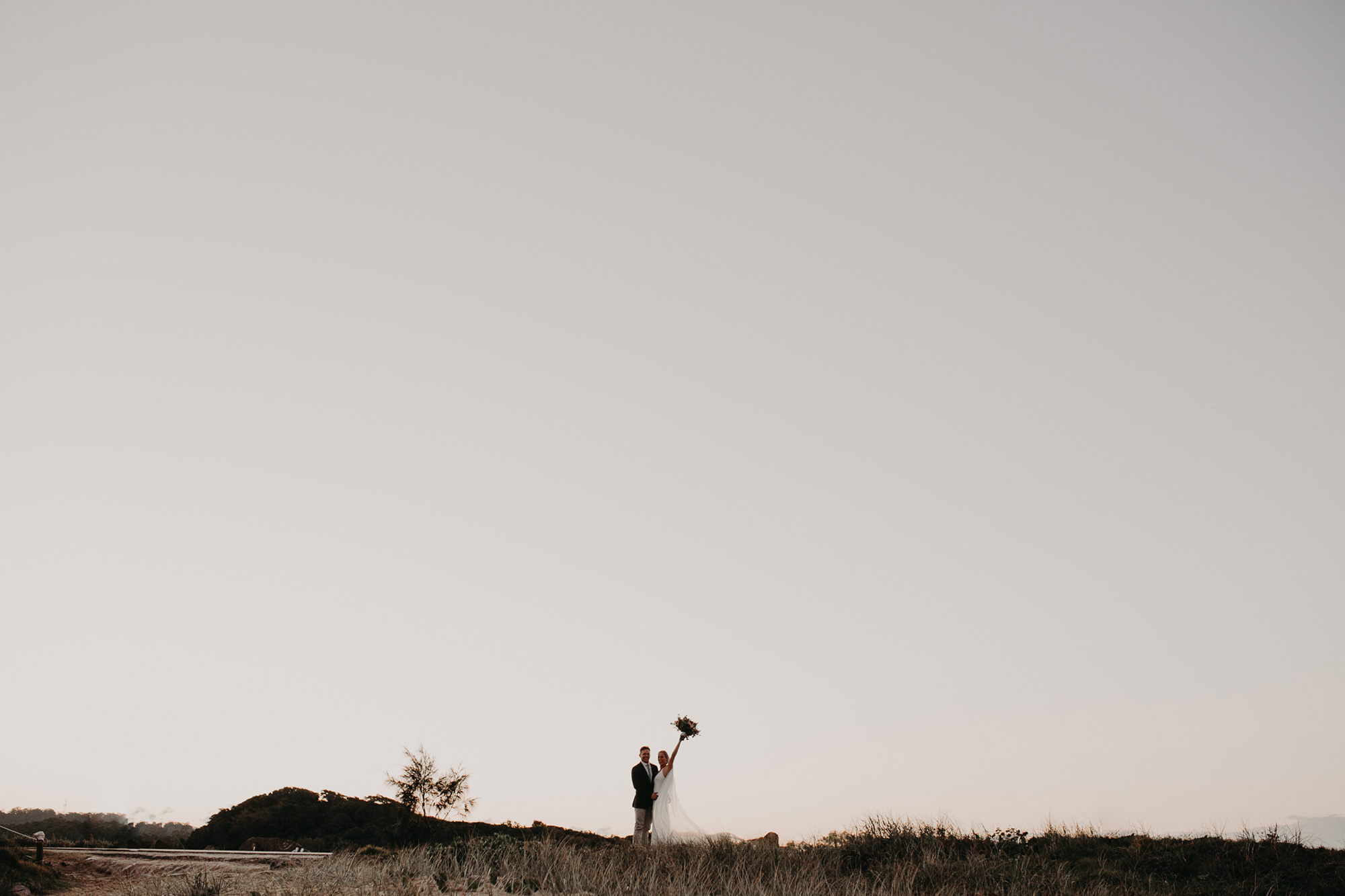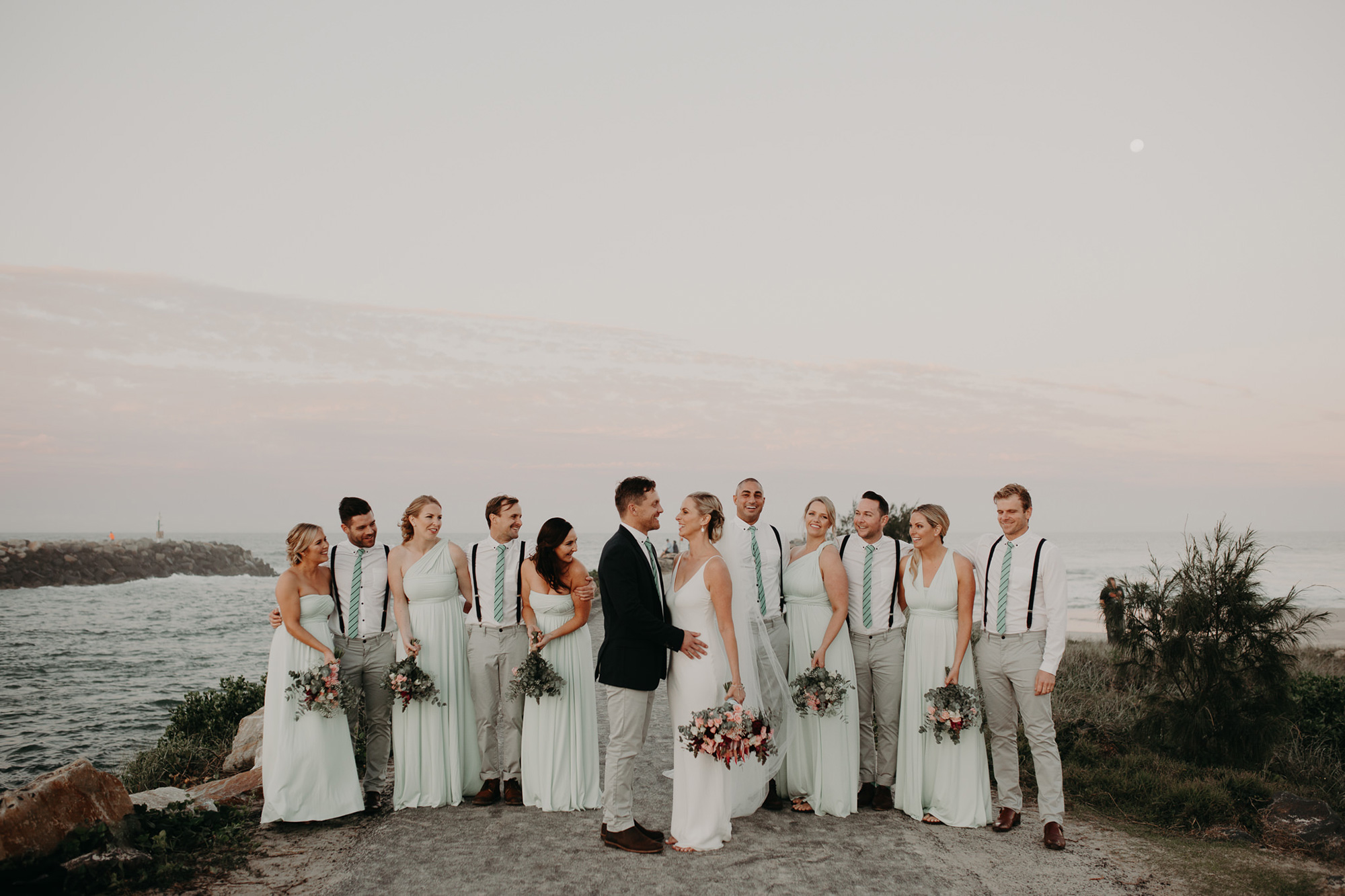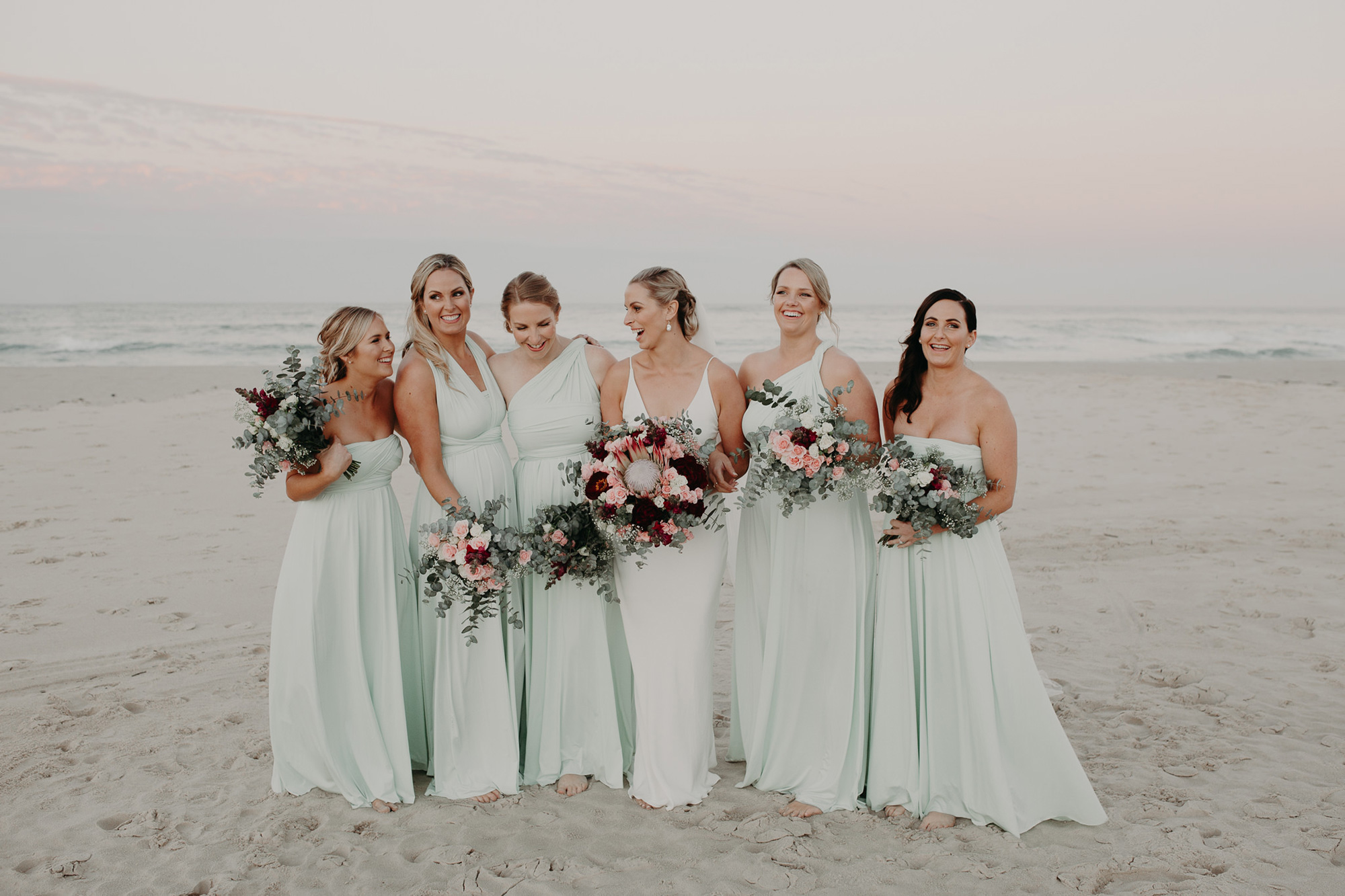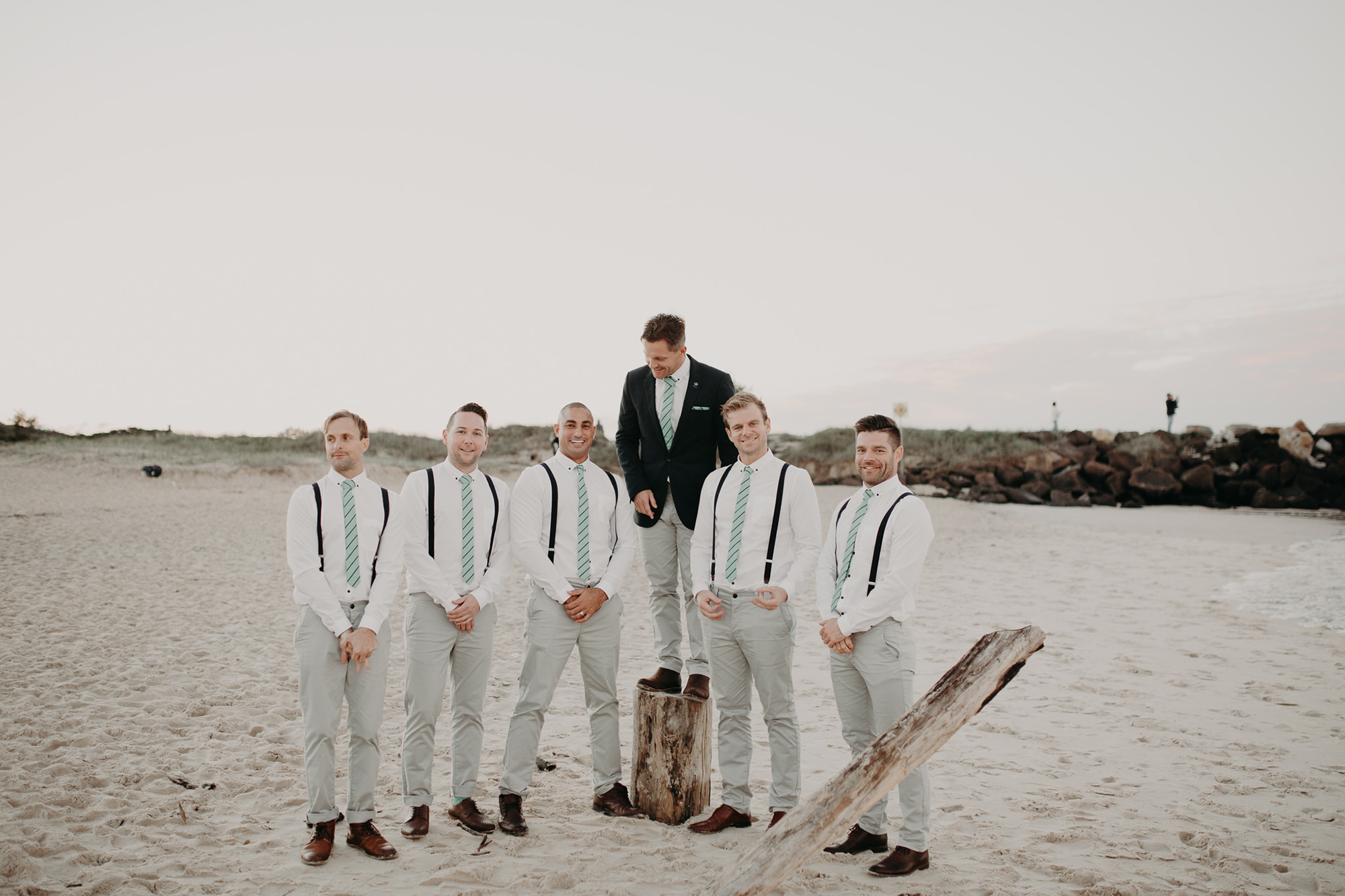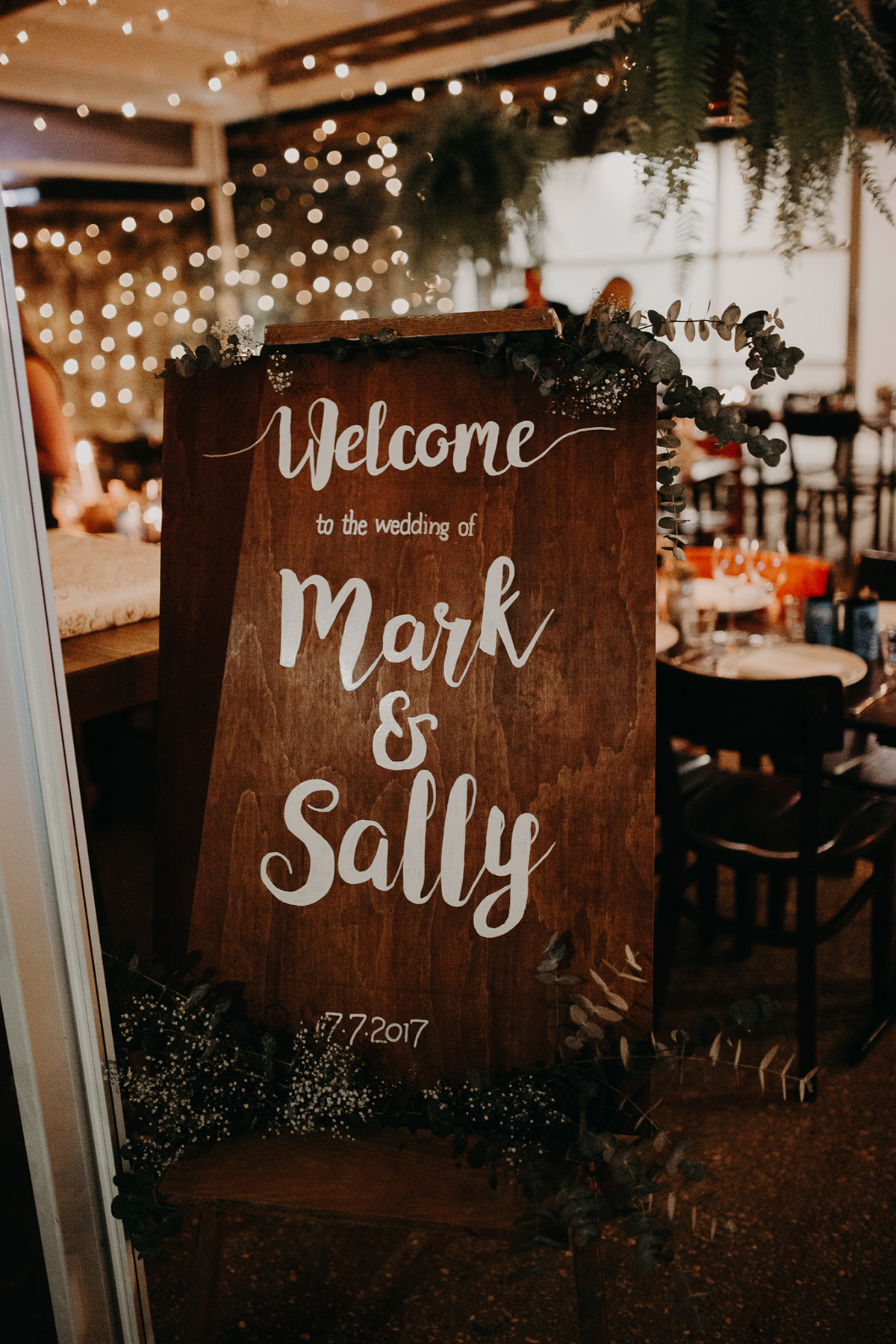 "Hangovers were plentiful the next day!" says Sally. "We spent 10 days in Samoa for our honeymoon."