After appearing on popular television show, 'Farmer Wants a Wife', Charles finally found his forever in Amanda.
"Charles' friend introduced him as a 'farmer looking for a wife'," Amanda laughs. "I was sold. Charles hated that his mates brought up the fact he was on that show, but I'm glad they did."
A proposal followed a year and a half later, and the date of their Australian country wedding was set for October 28, 2017.
For their gifts, Amanda and Charles loved being able to use their own wishing well and gift registry website, called The Gift Collective. "Our platform helps couples tell their story, share their passion and collect cash gifts for the things they love. I was so happy to finally use it myself!" said Amanda. Their selection of gifts can be viewed here: https://thegiftcollective.com/gift-registry/amanda-and-charles
As Charles grew up in the country, it made perfect sense to the pair to get married somewhere familiar. 120 close friends and family members travelled to the countryside location, held near Charles' family property, at Nimbo Fork Lodge in NSW.
The couple, aged 33 and 41, made it their mission to draw naturally beautiful elements together to complement the countryside setting. The theme centred around the serenity of outback Australia, with gum leaves and native foliage featuring throughout the floral design, thanks to The Yard Studio.
"Everything was designed to make the landscape sing," explains the bride. "The heartland of our family, our story, and our future."
Photos courtesy of Jonathan David Photography.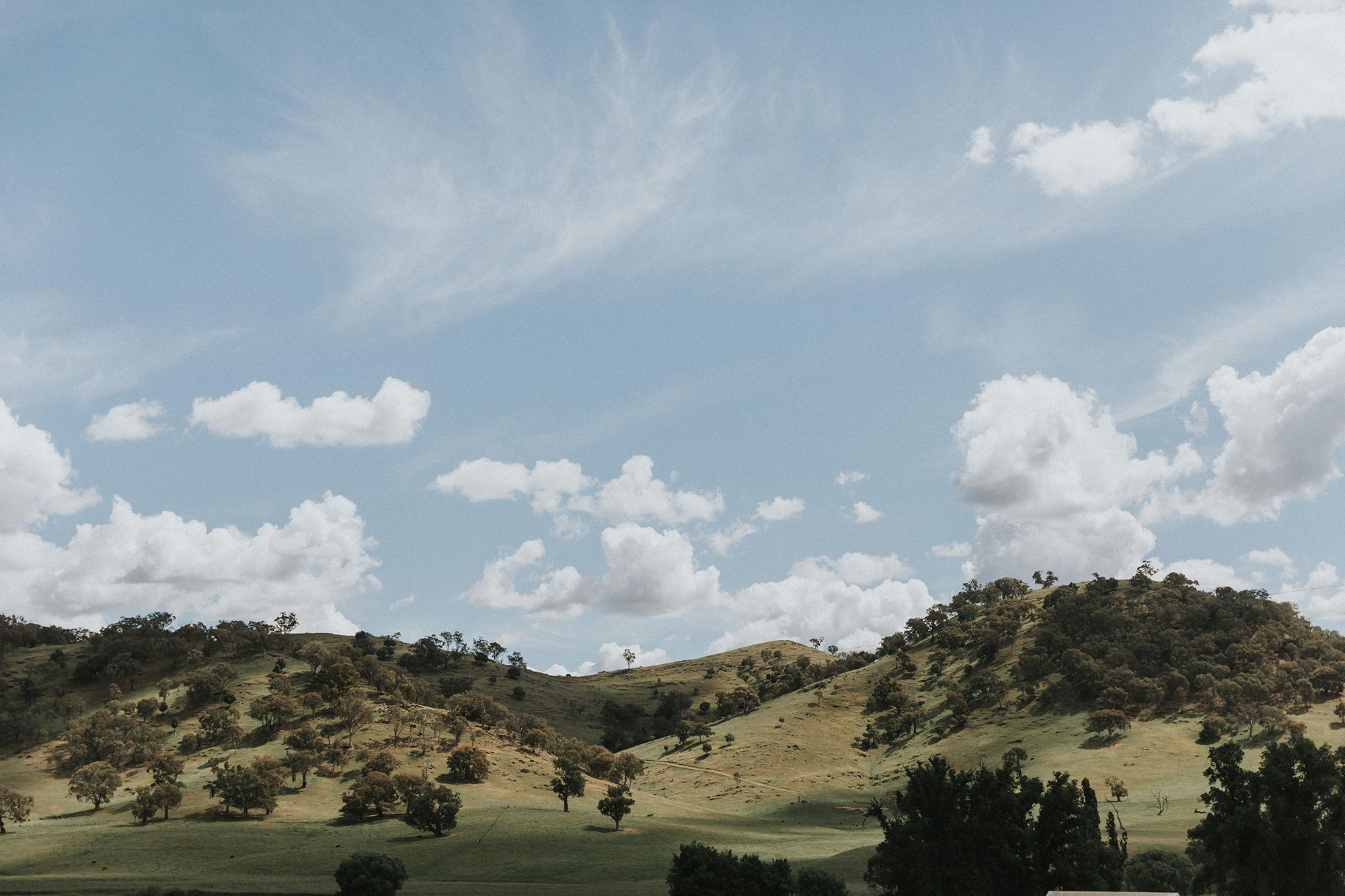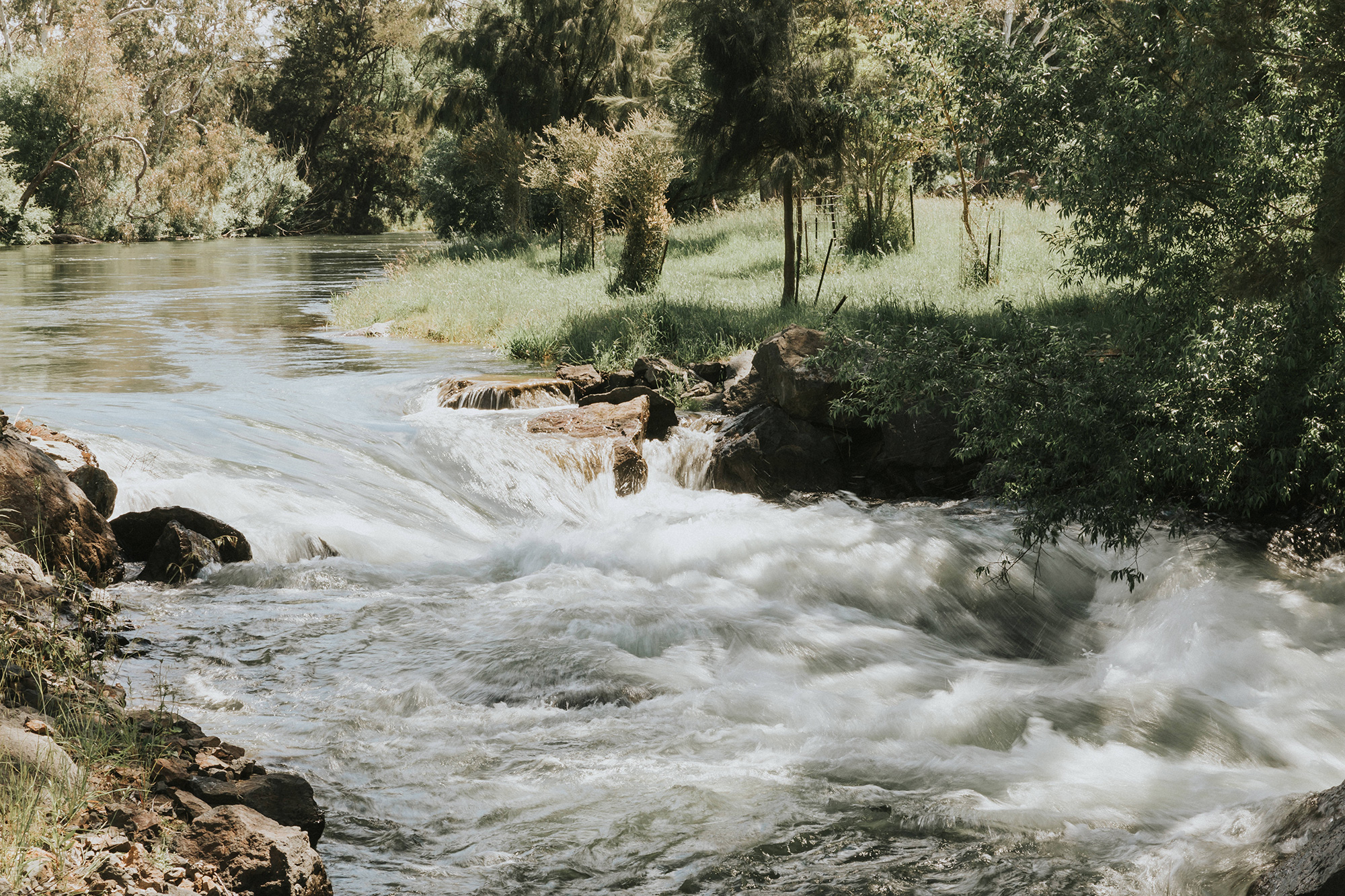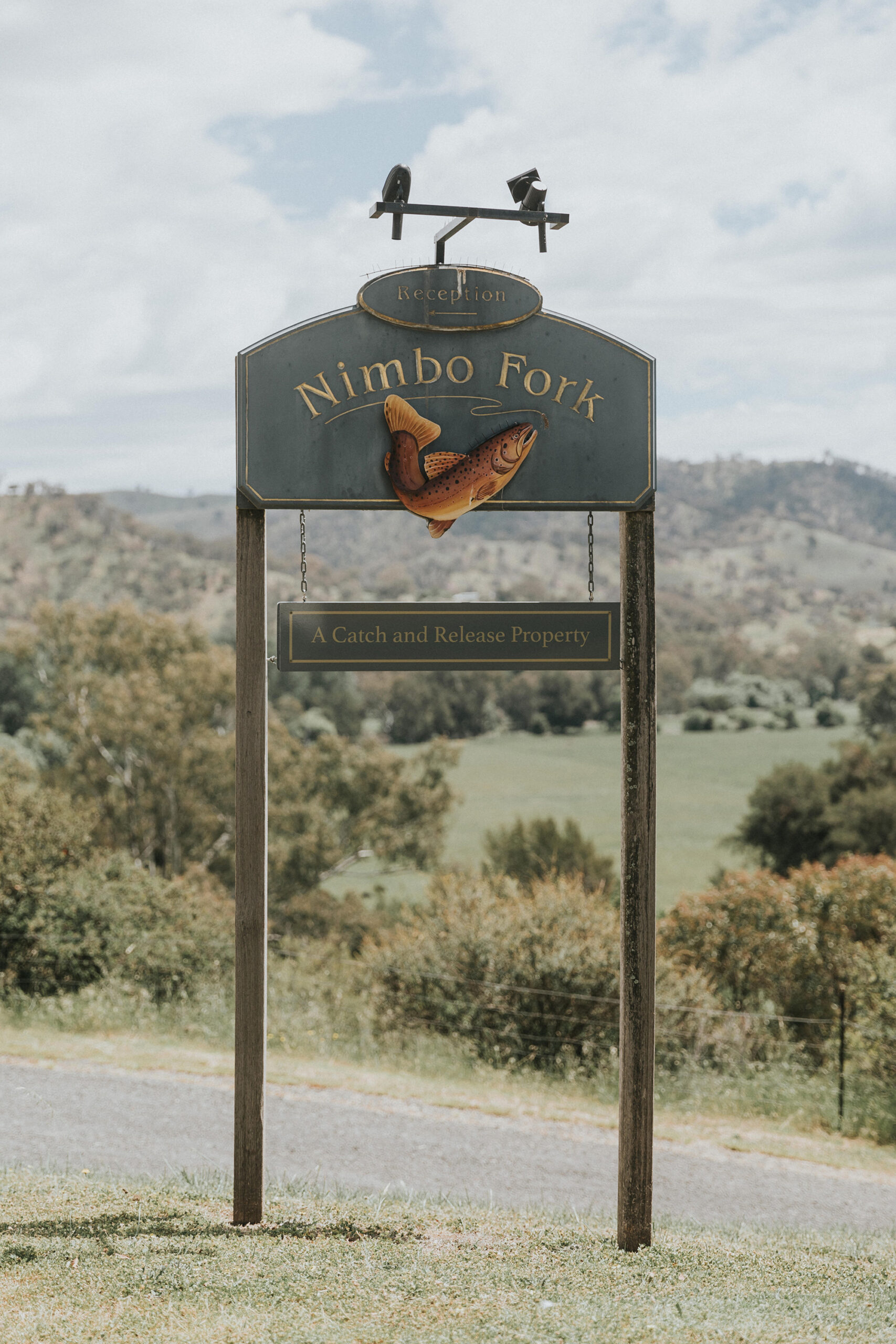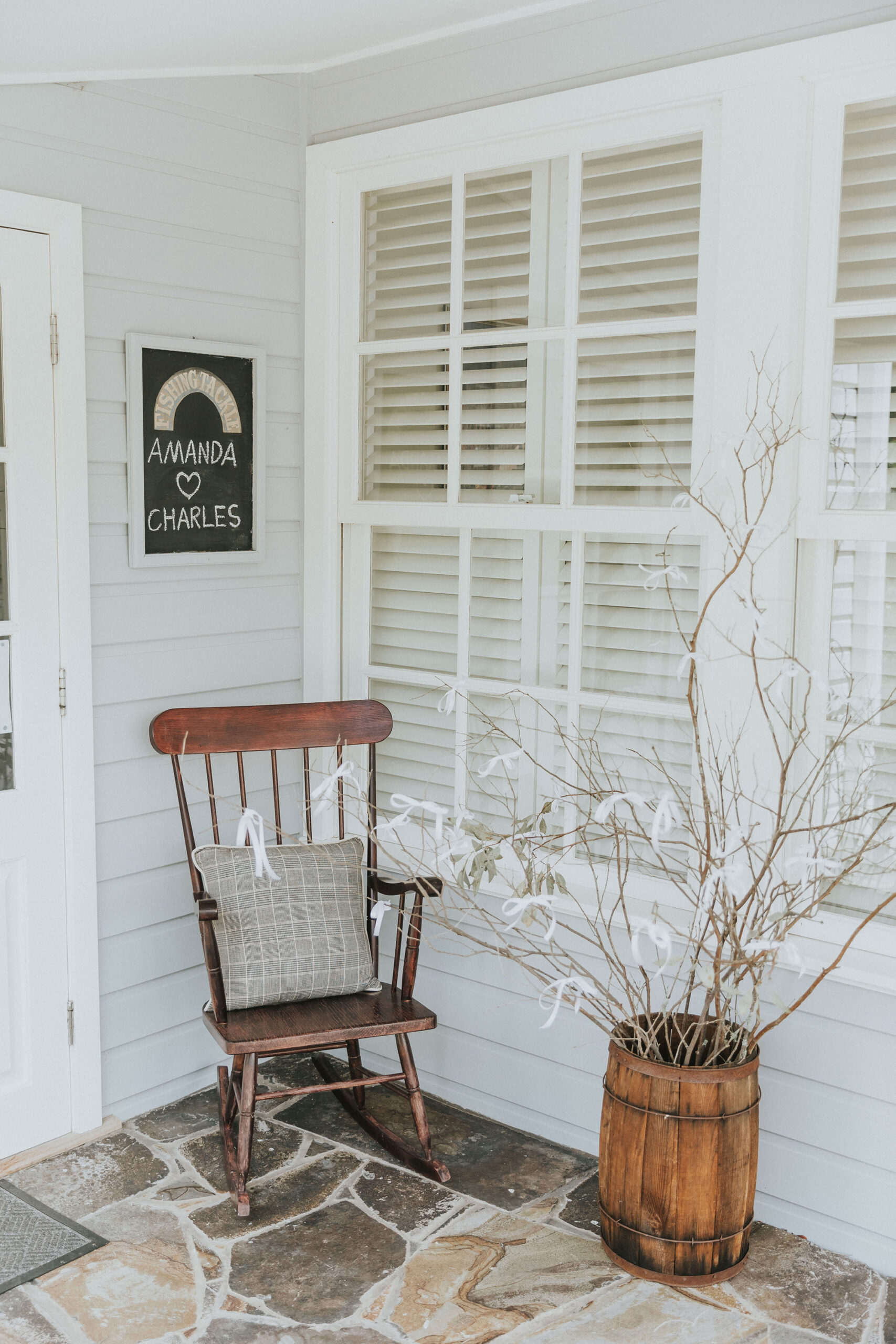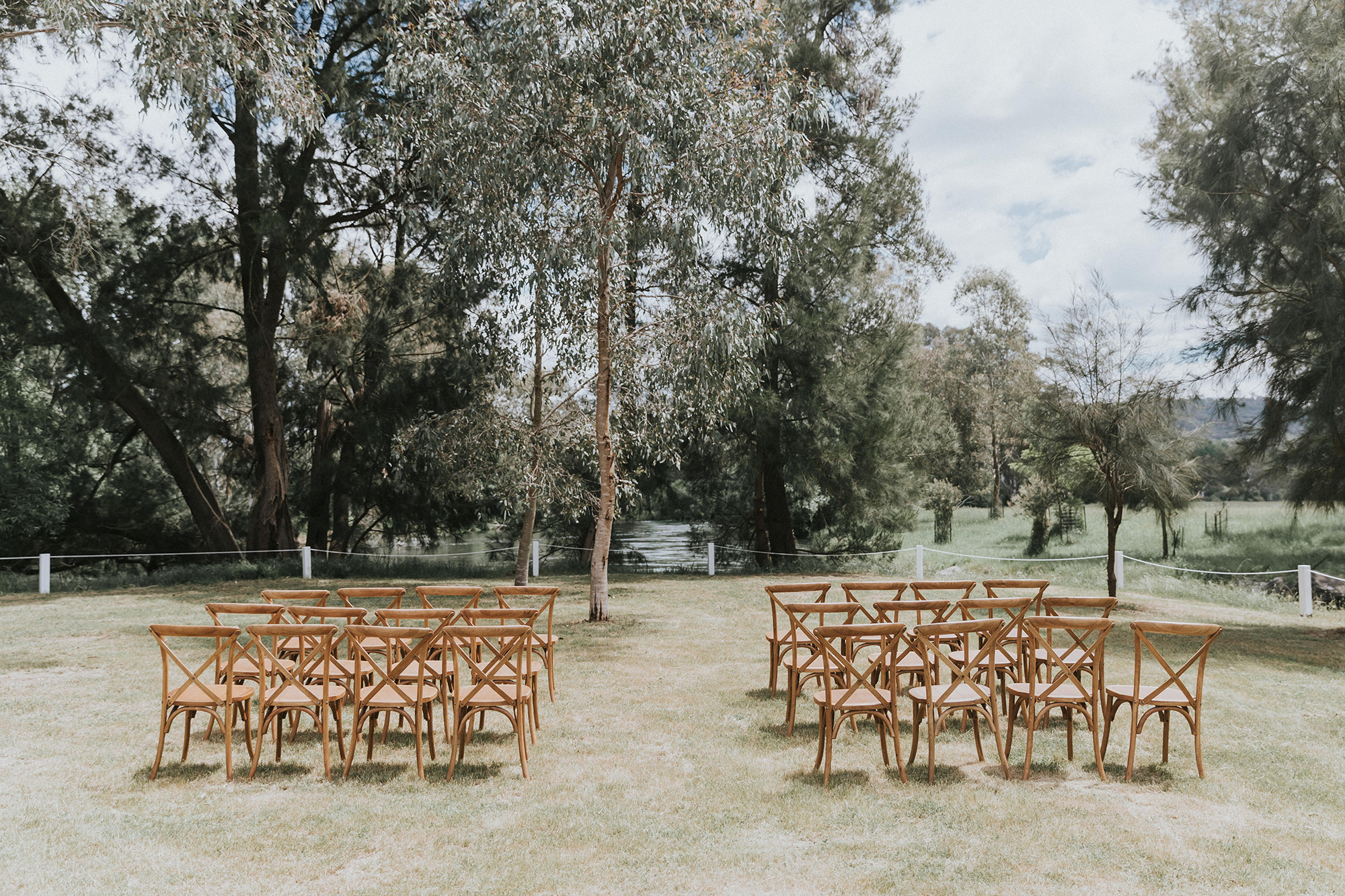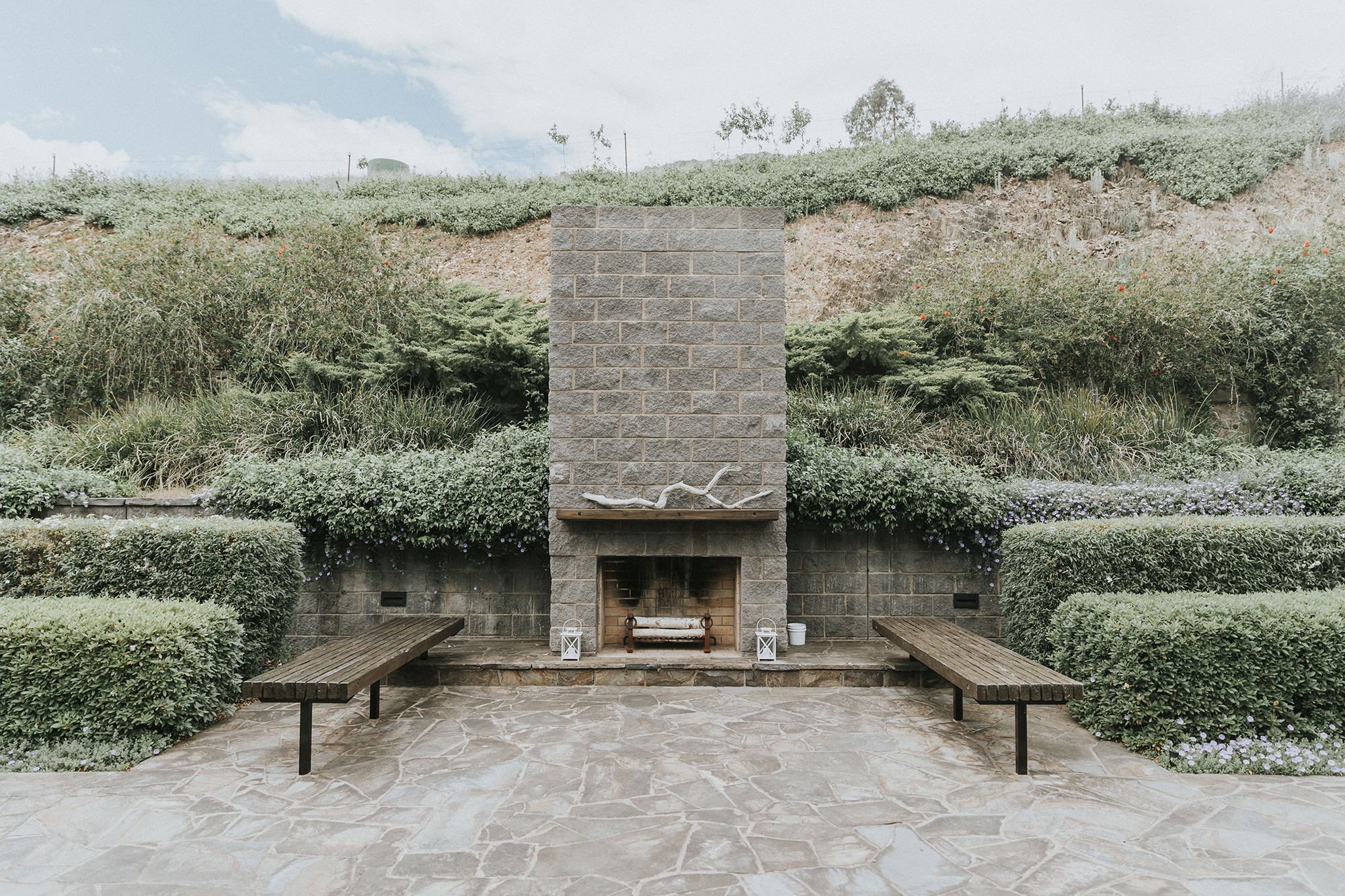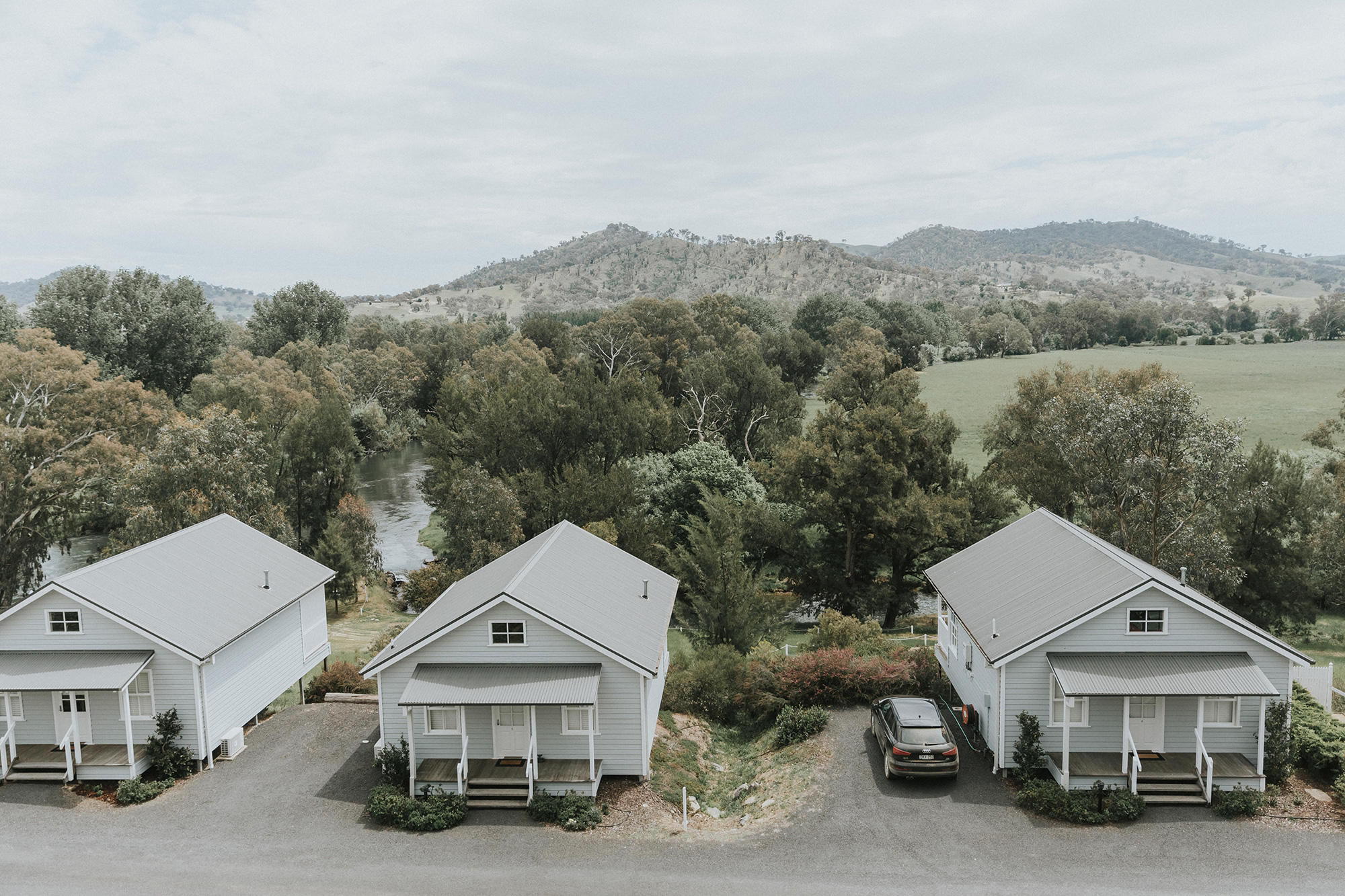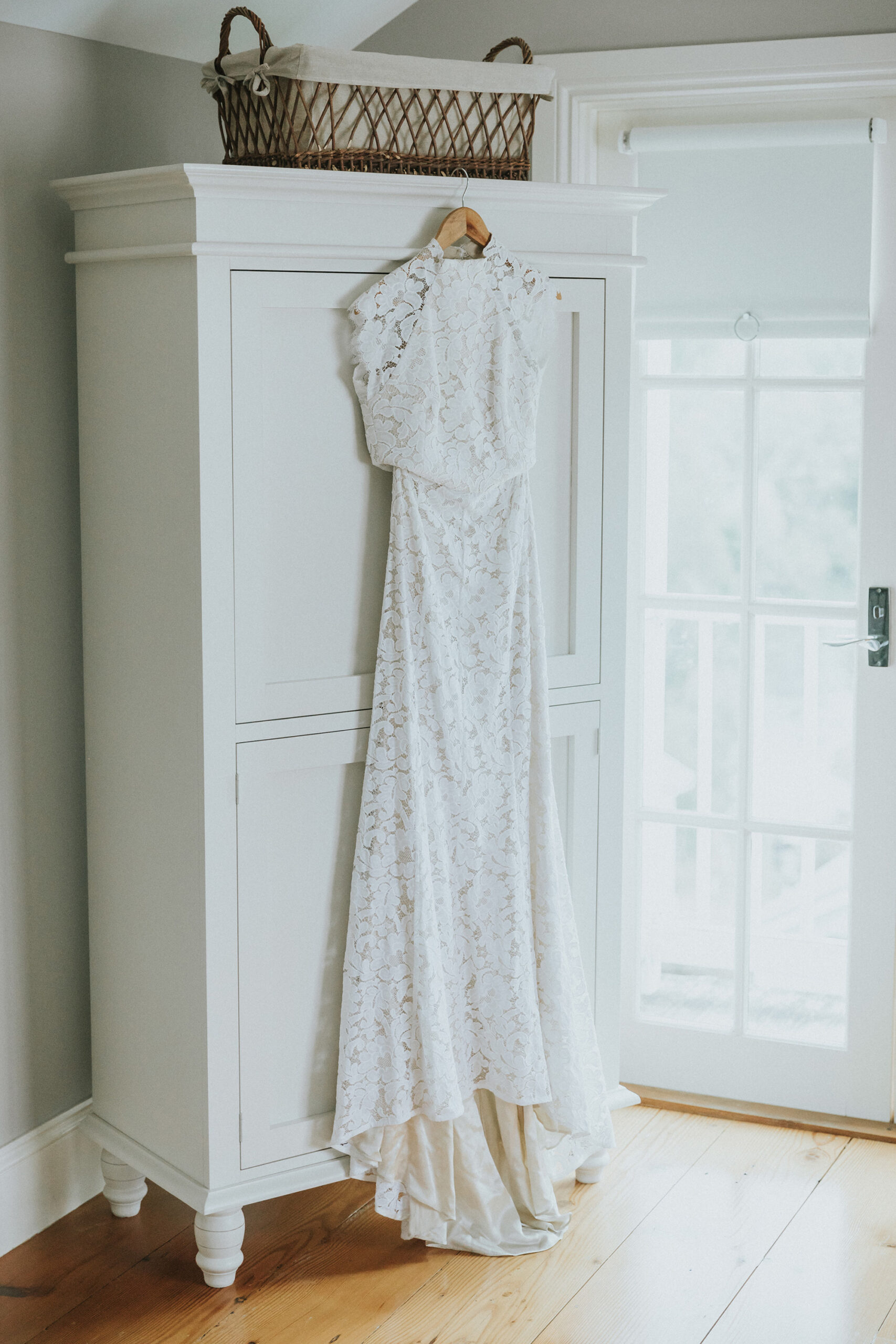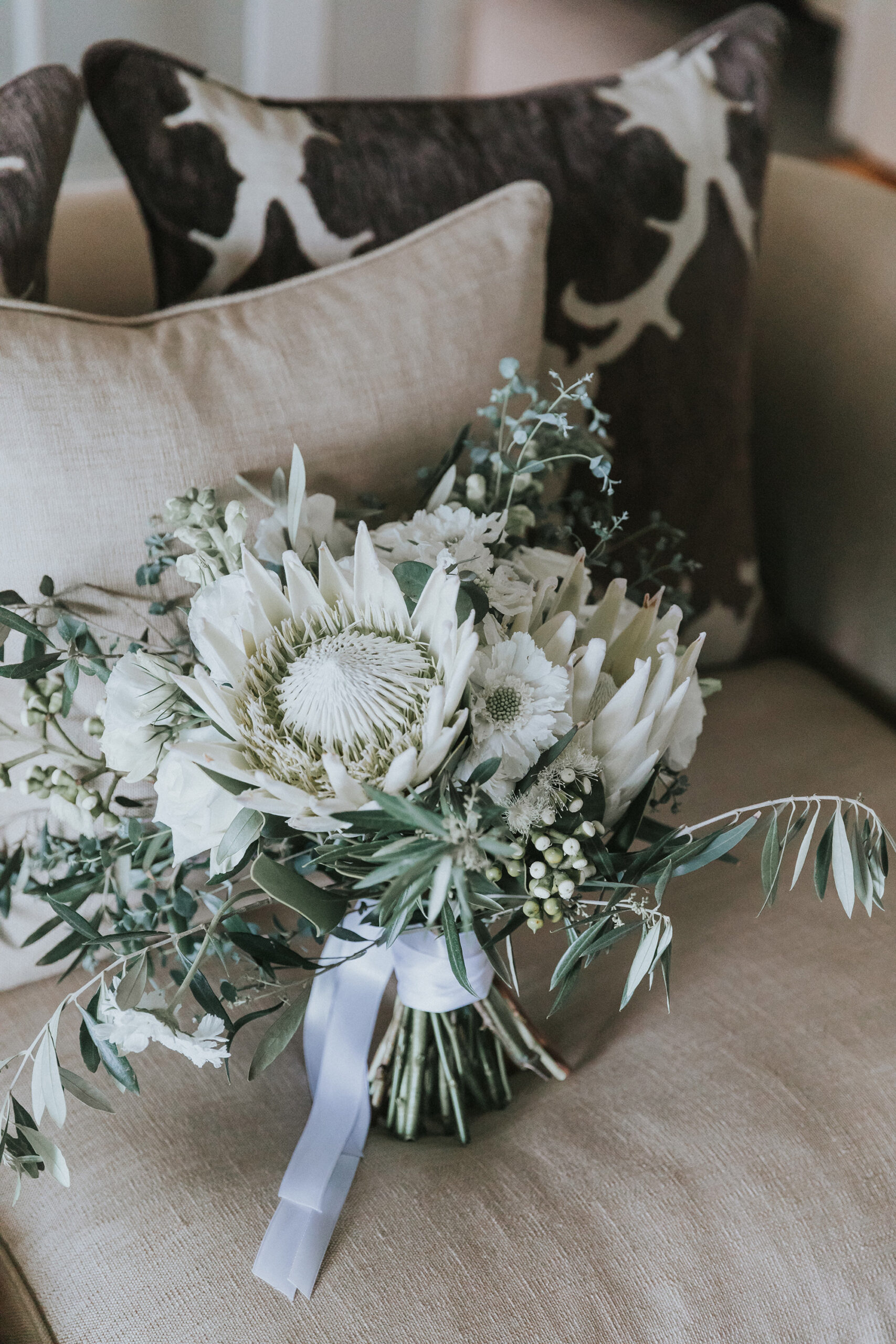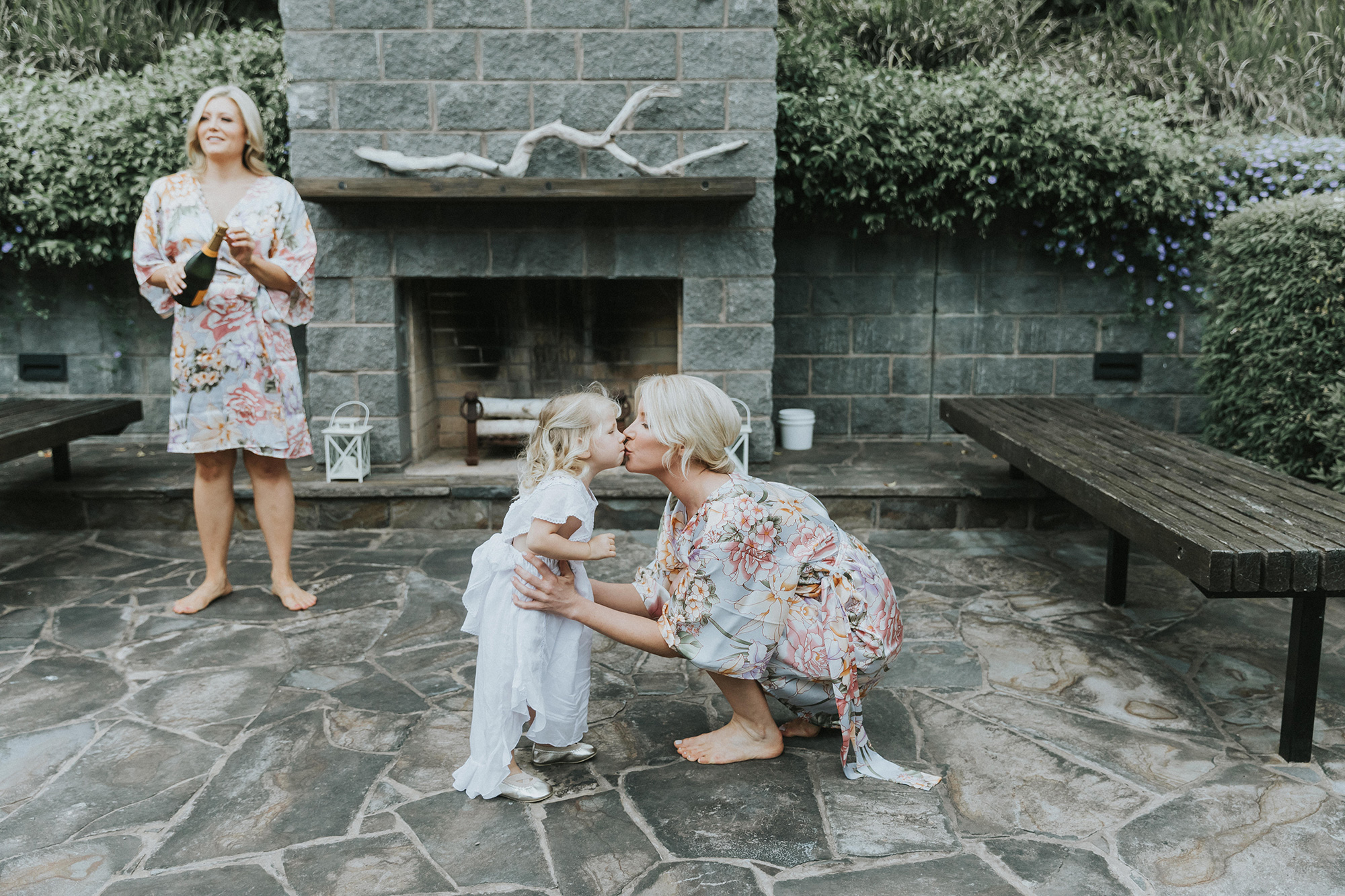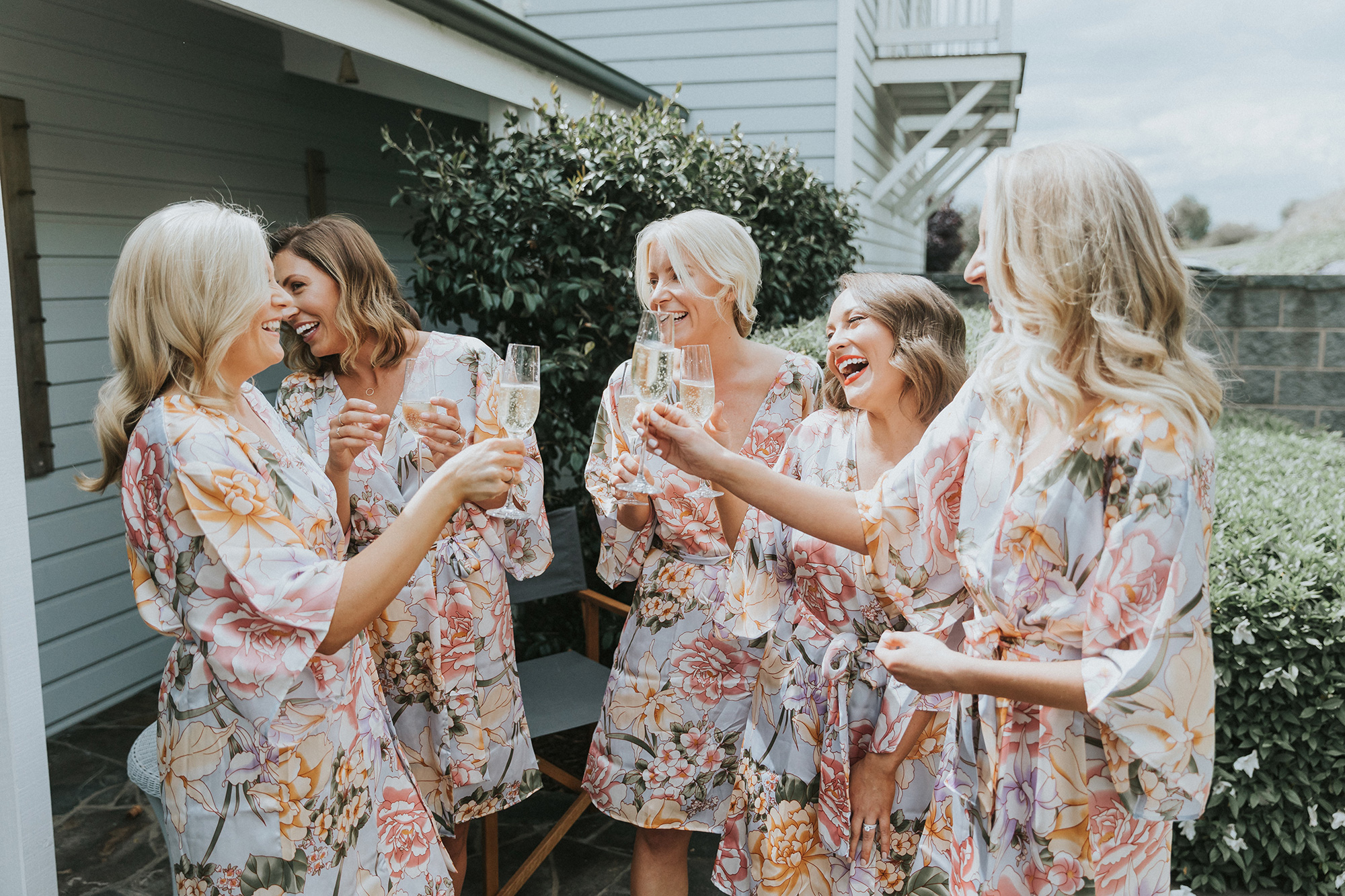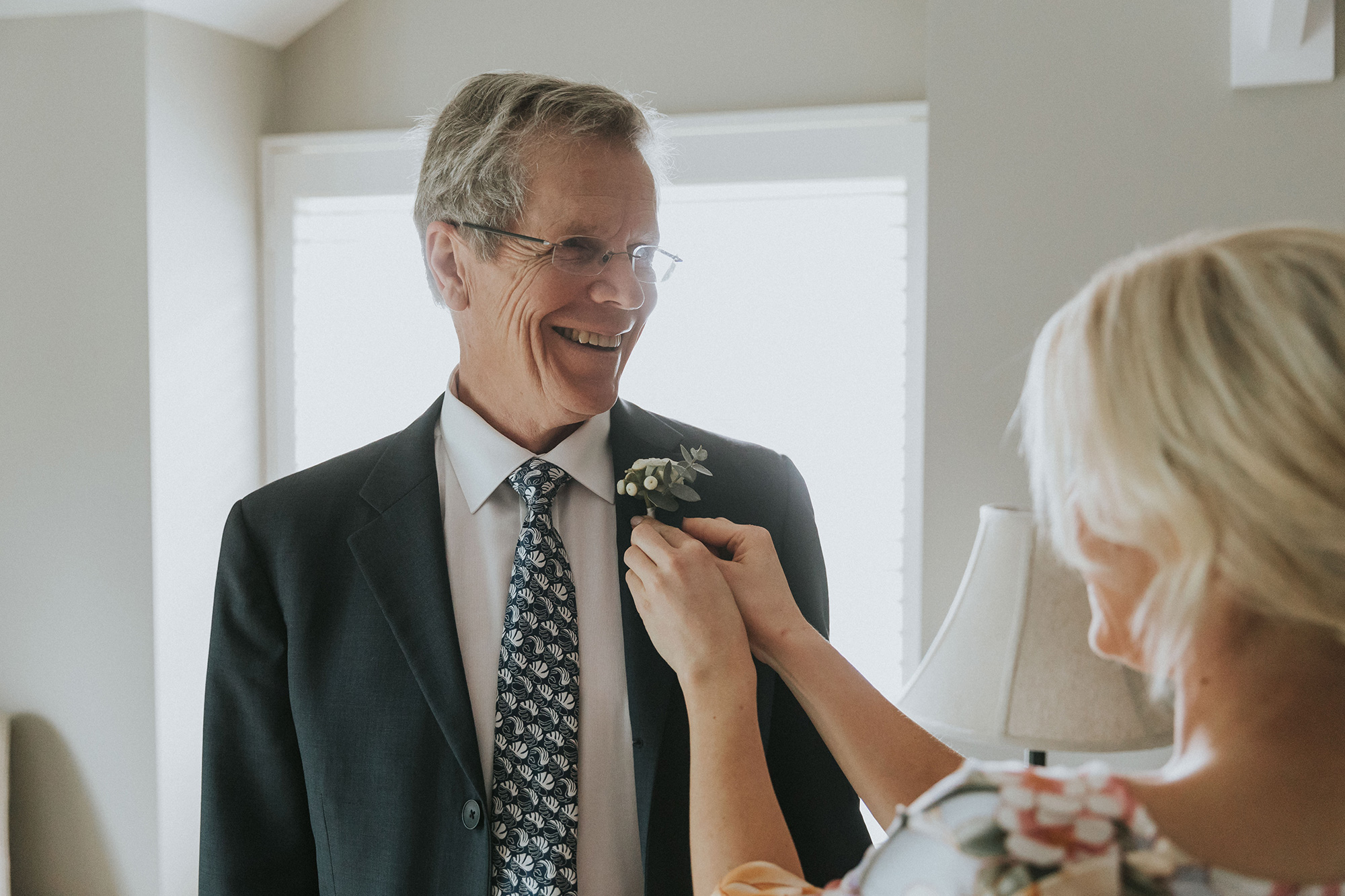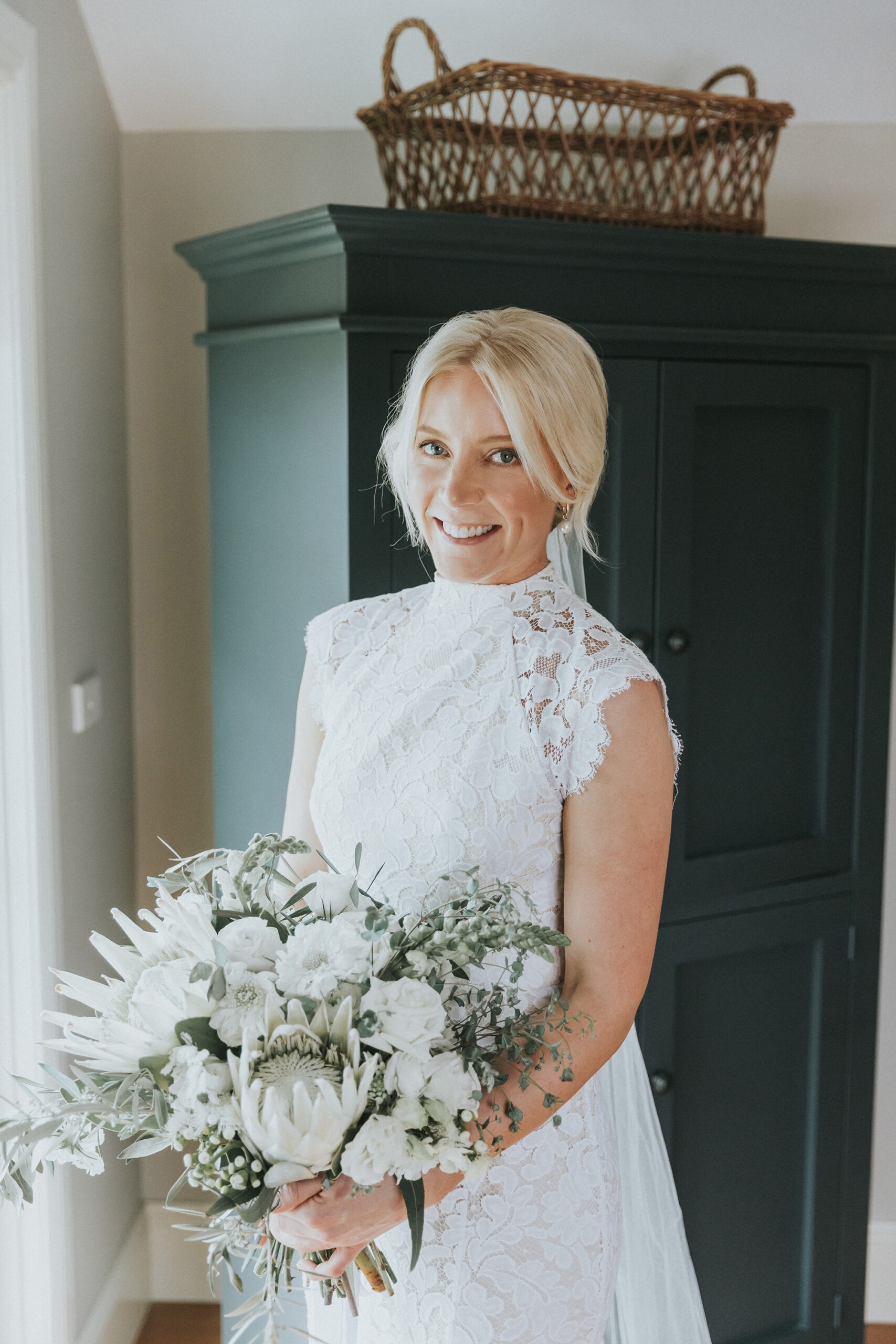 With a white lace gown and French champagne, Amanda brought her city upbringing to the festivities.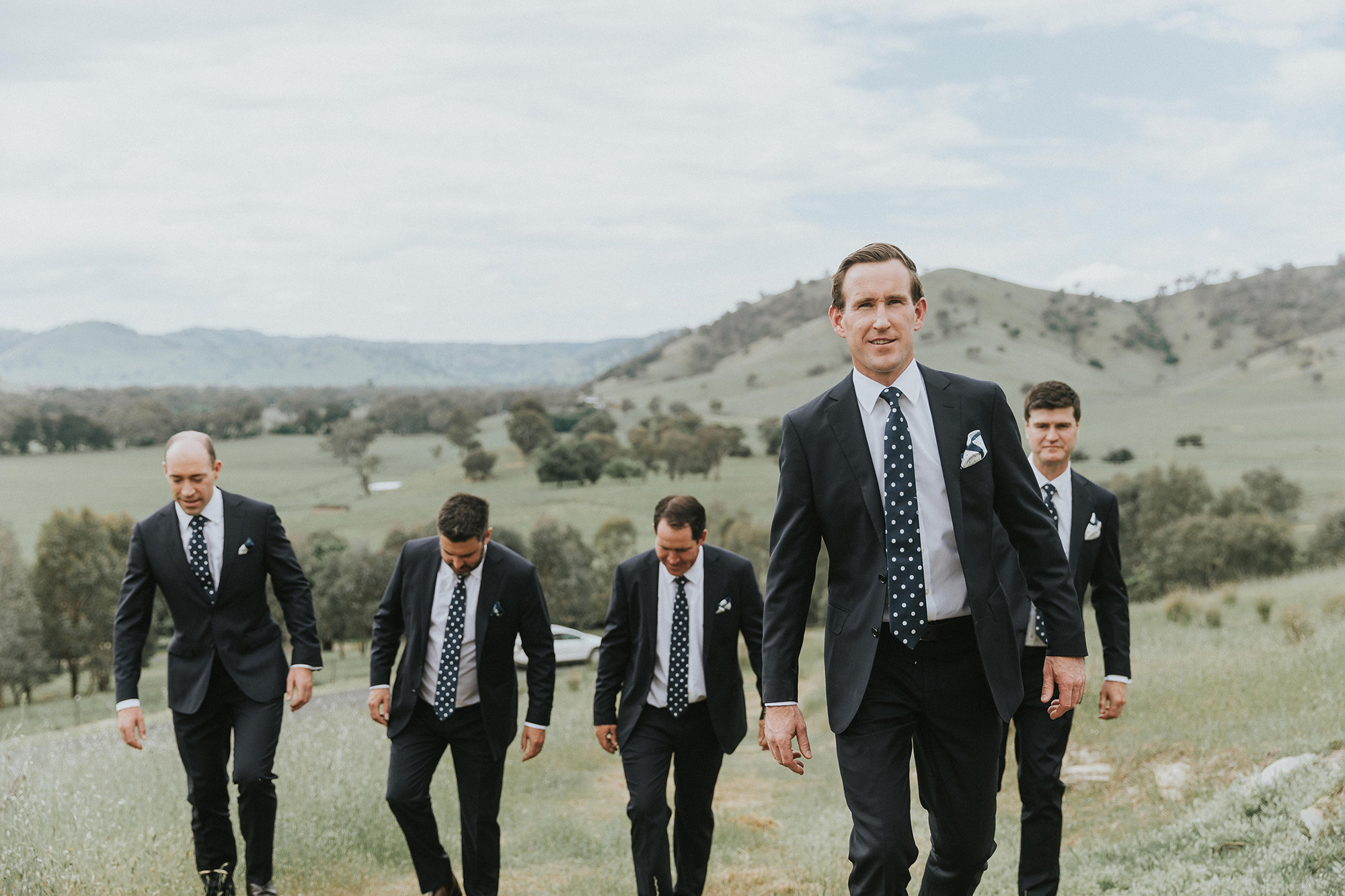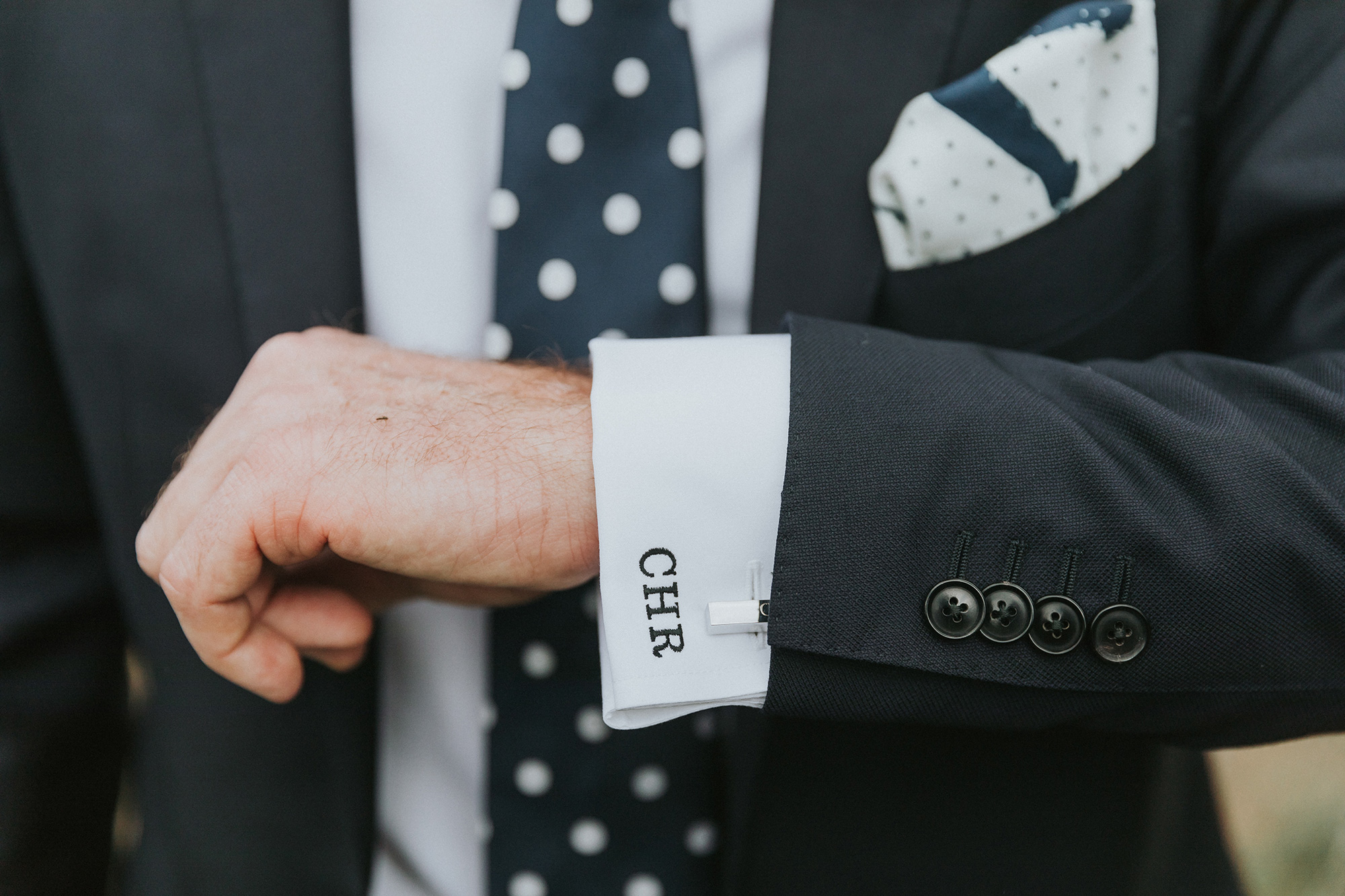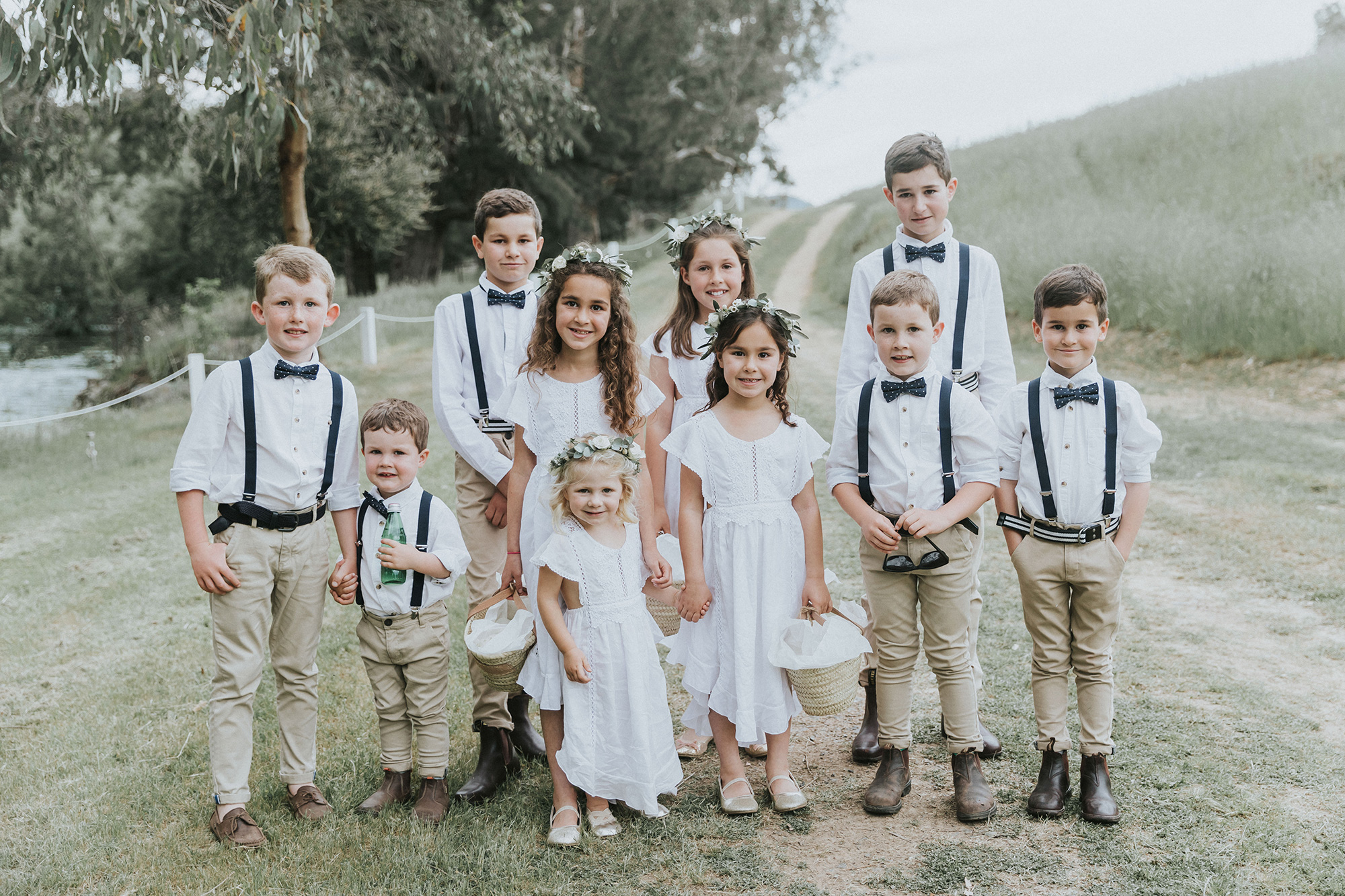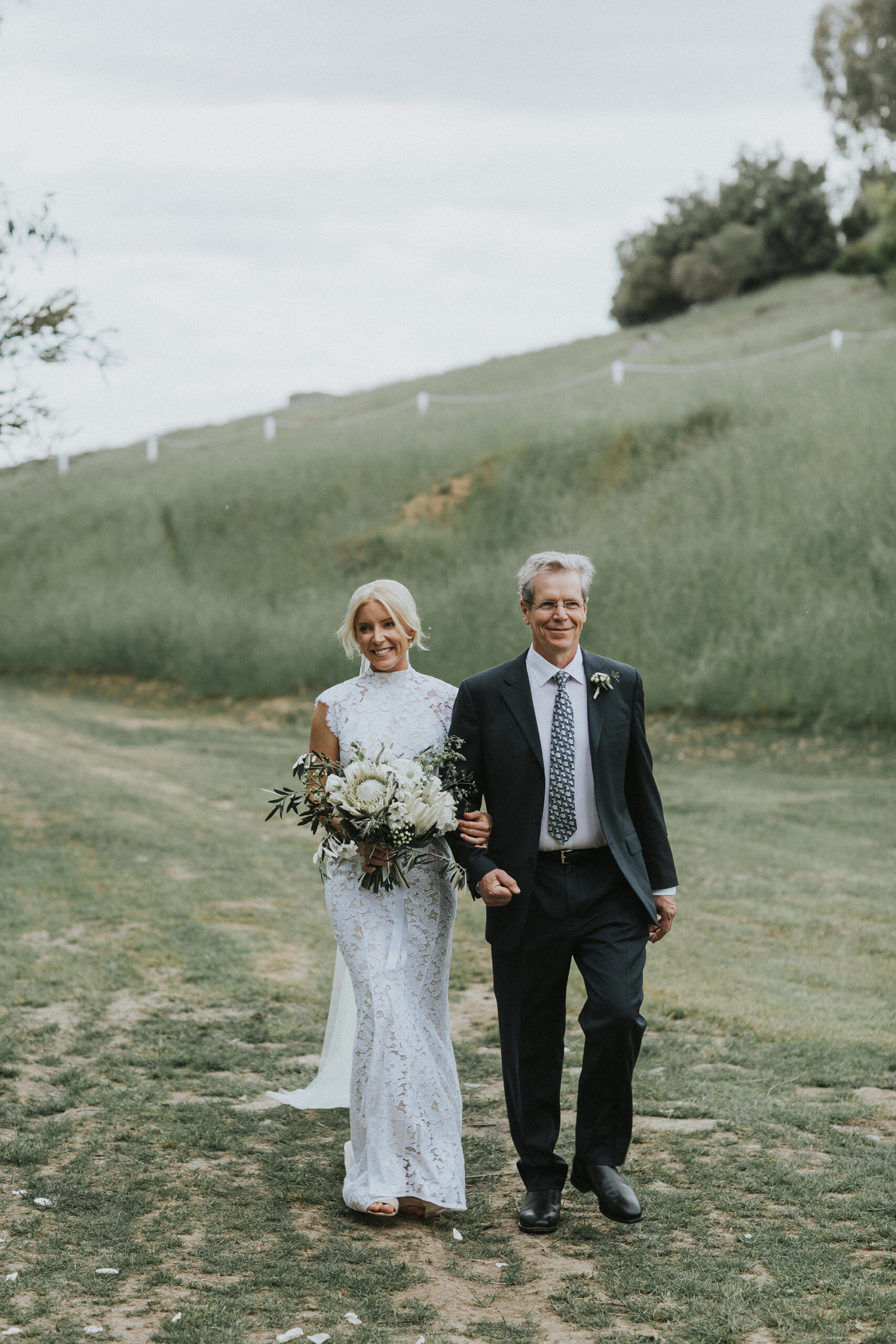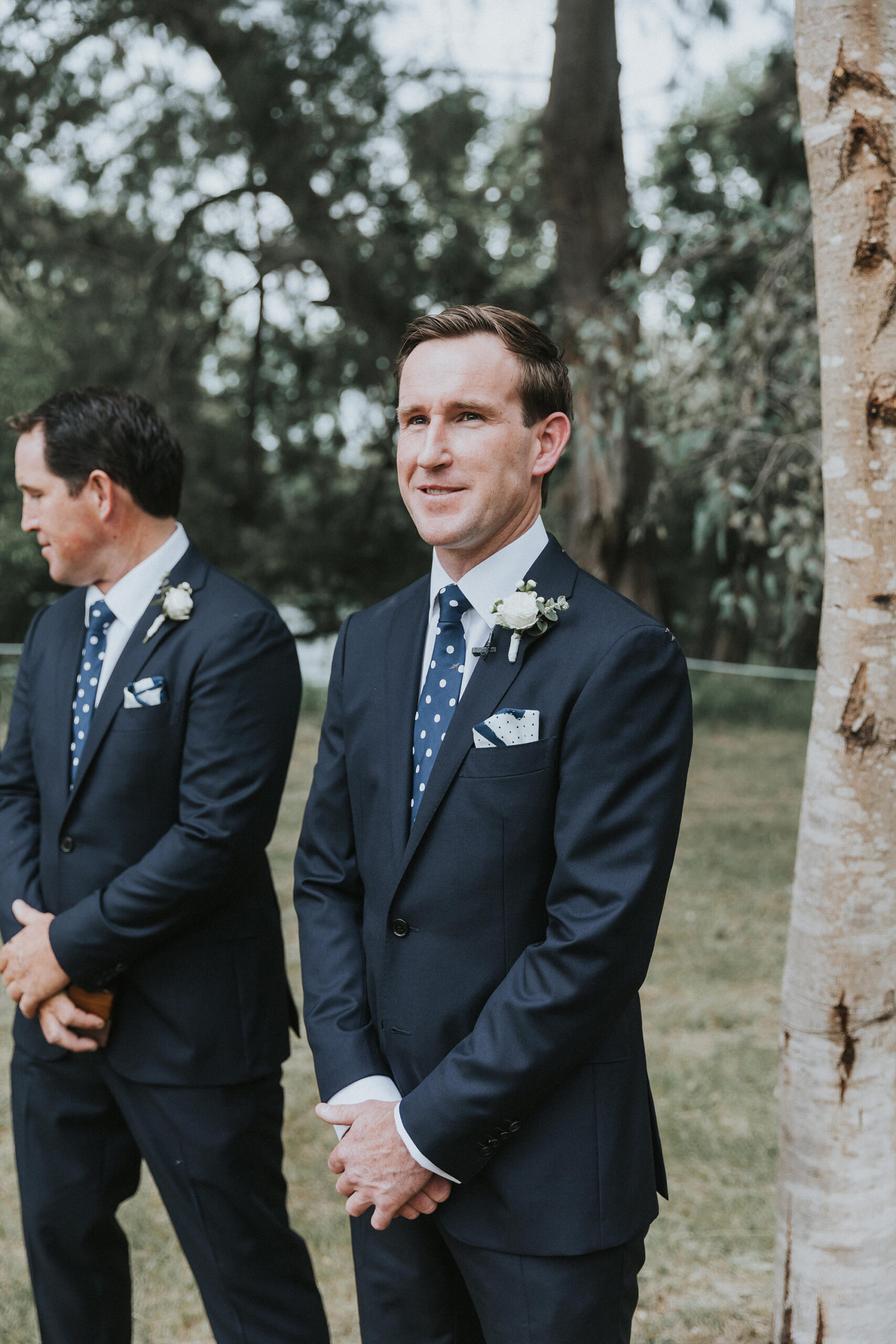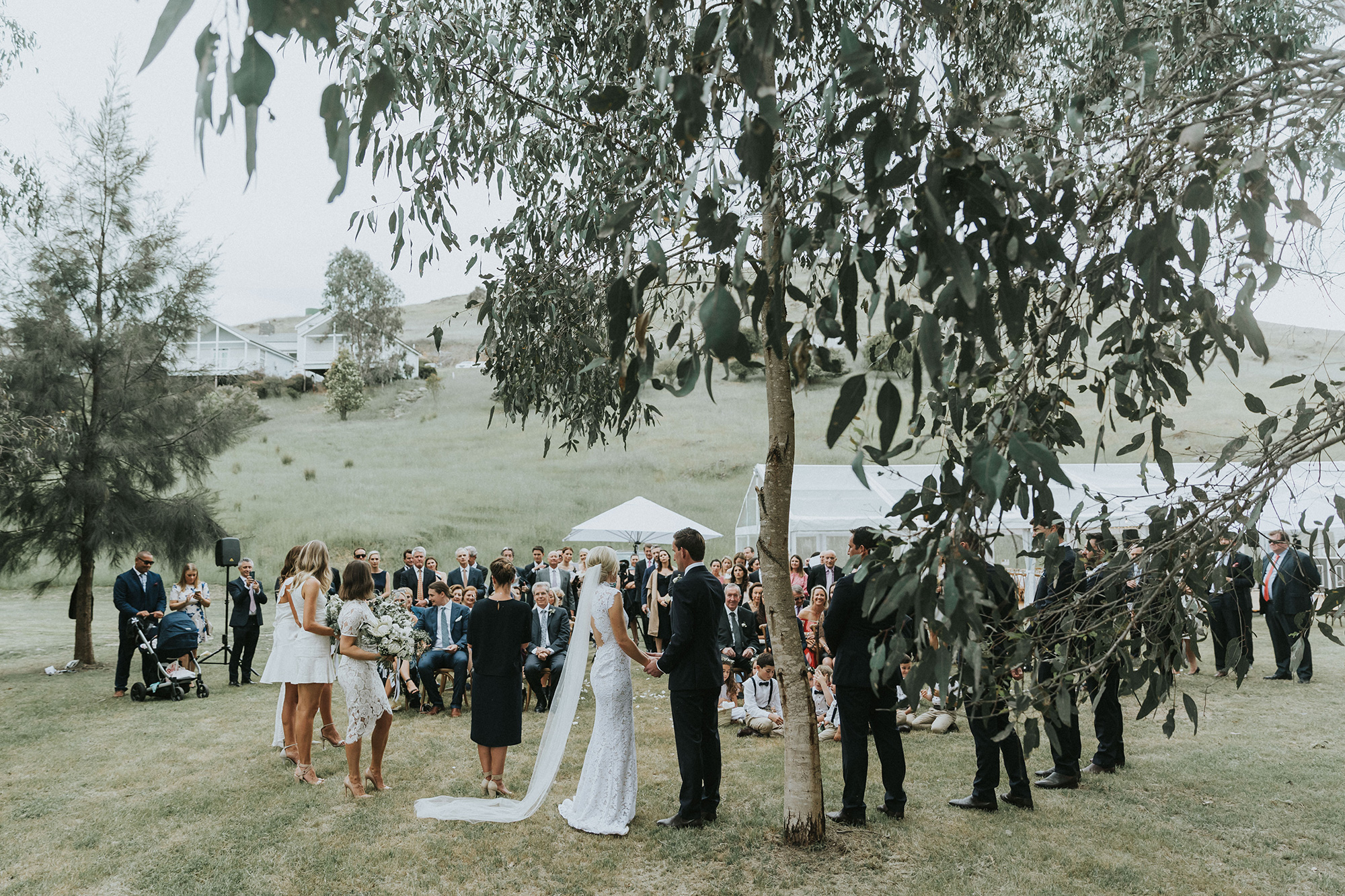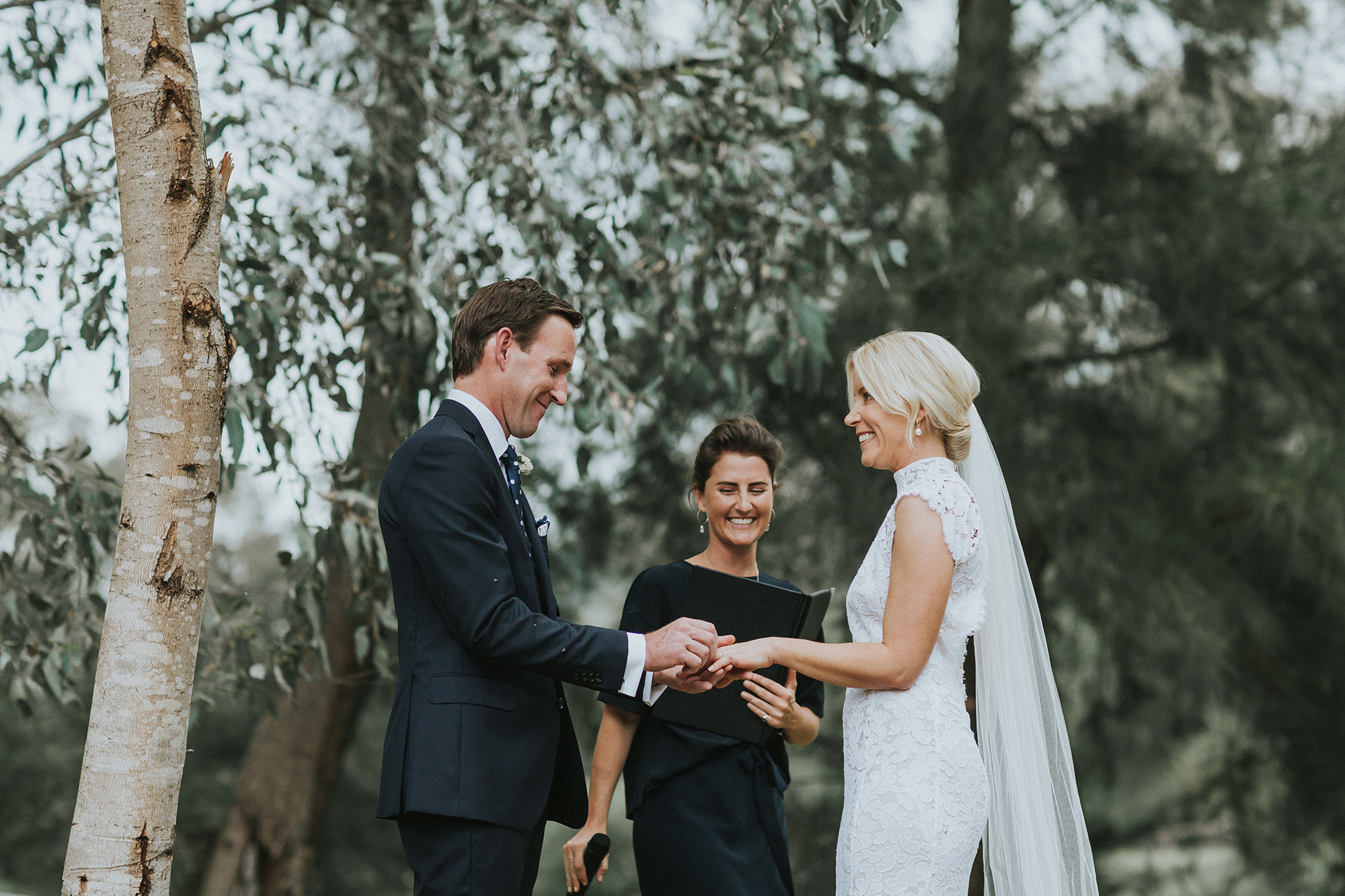 Amanda and Charles married by the river, with their ceremony officiated by a childhood friend of the bride's.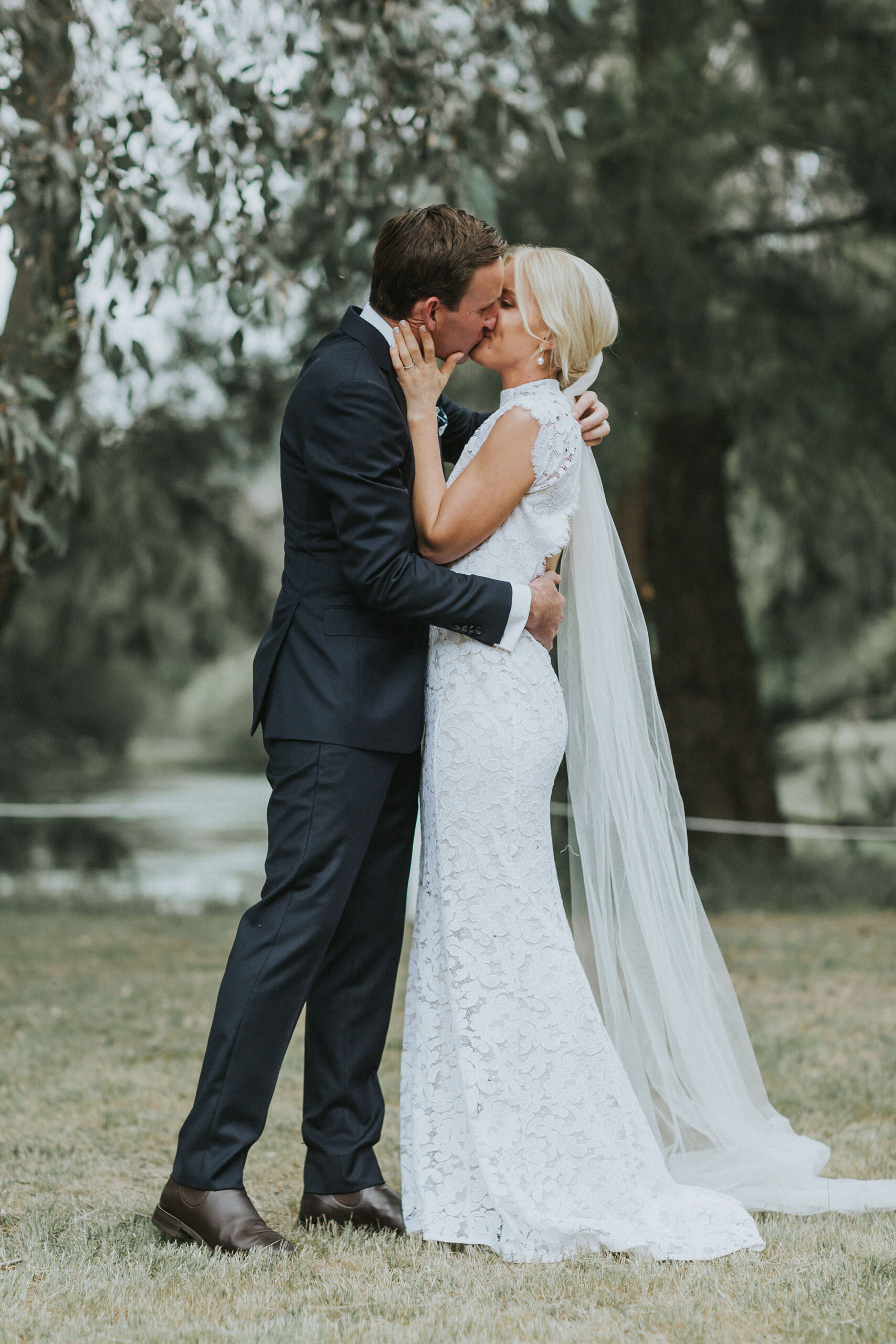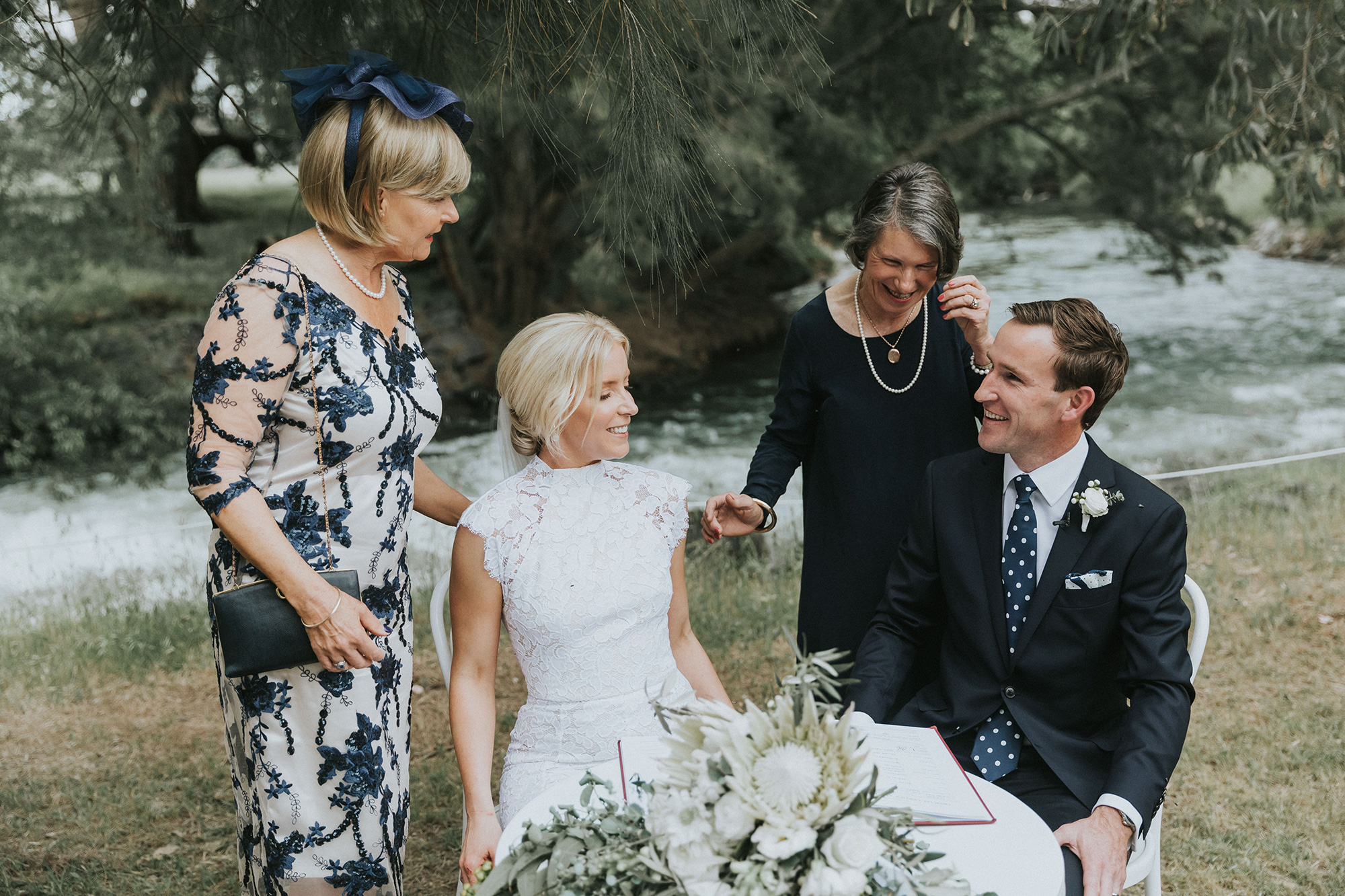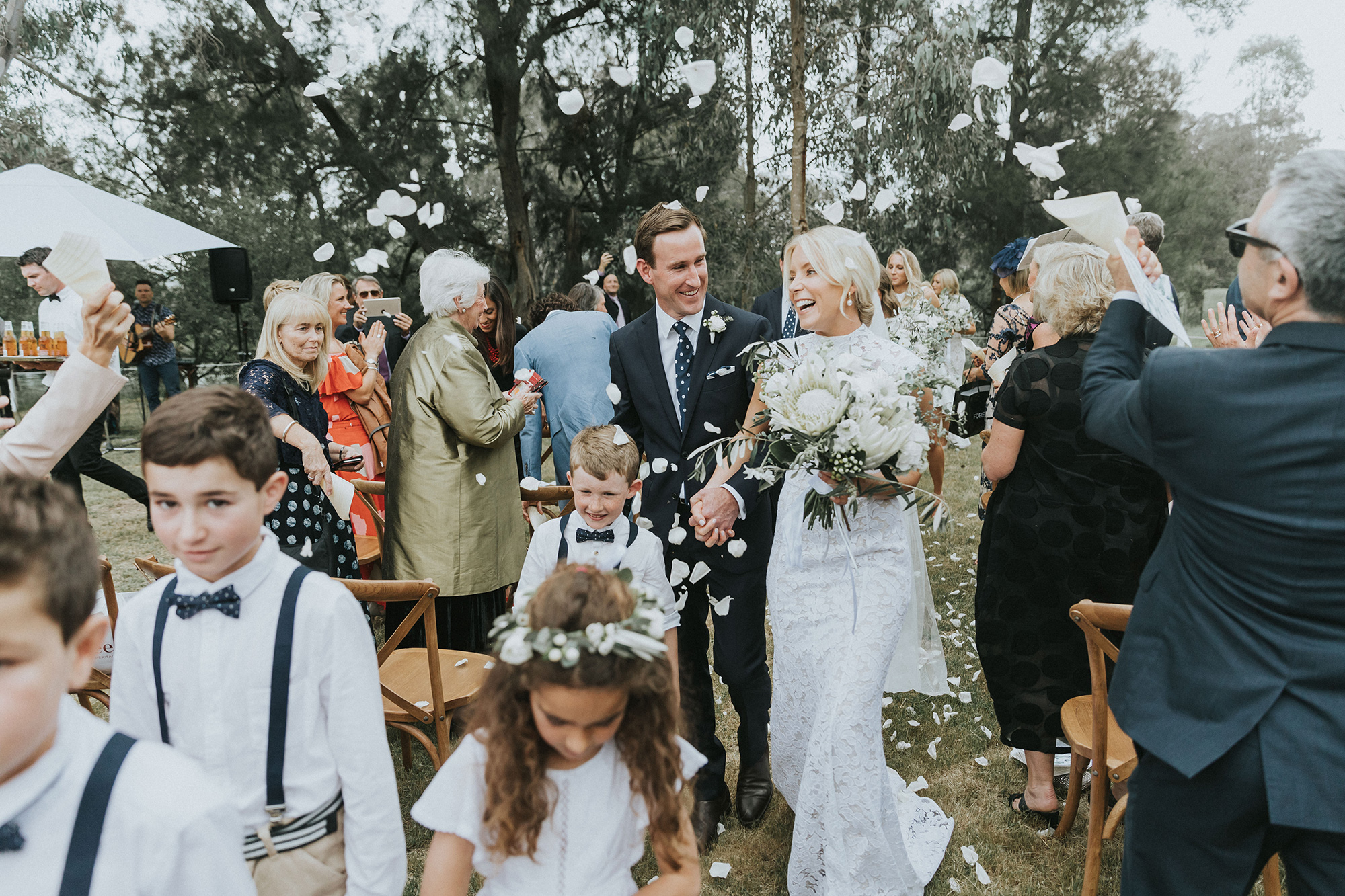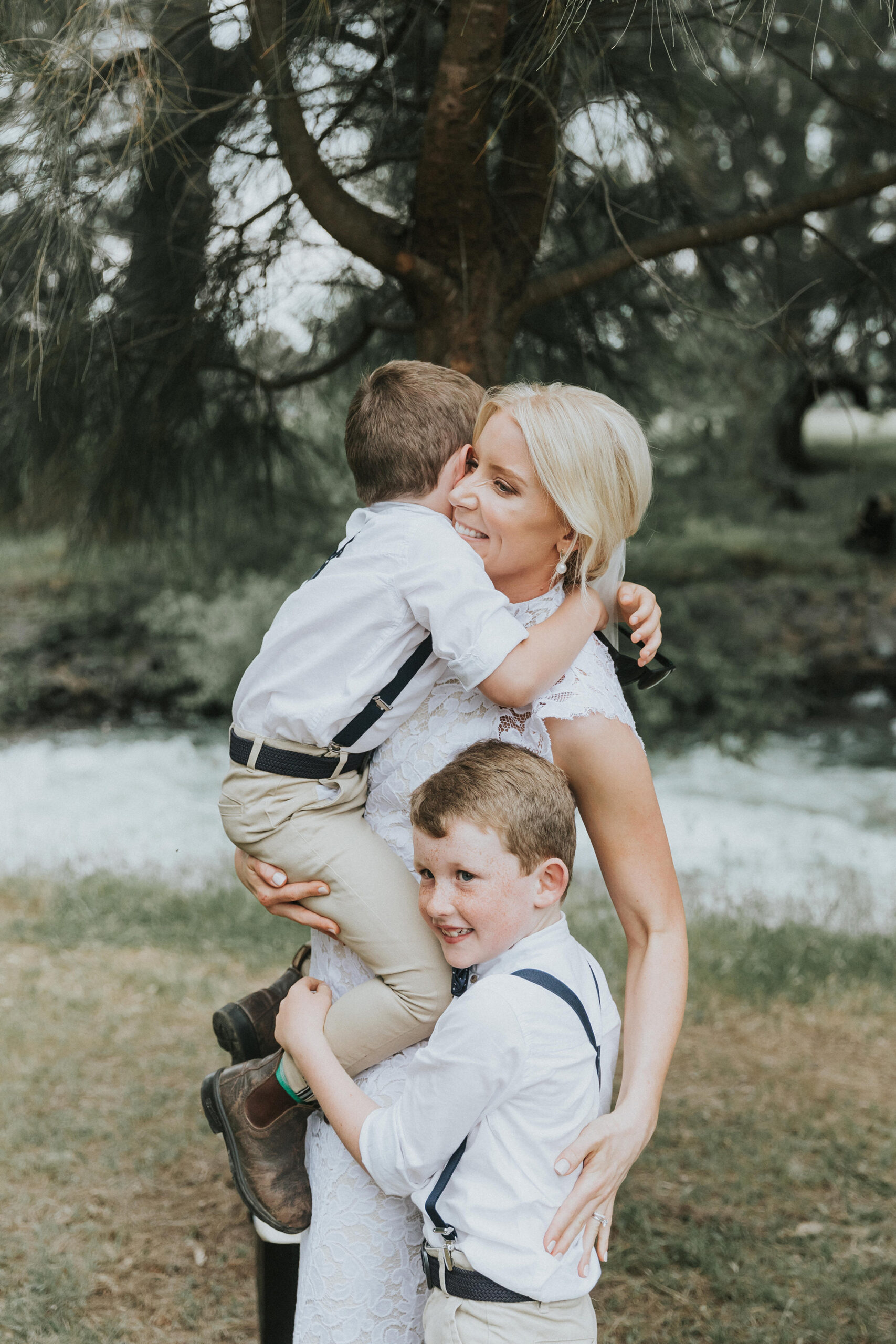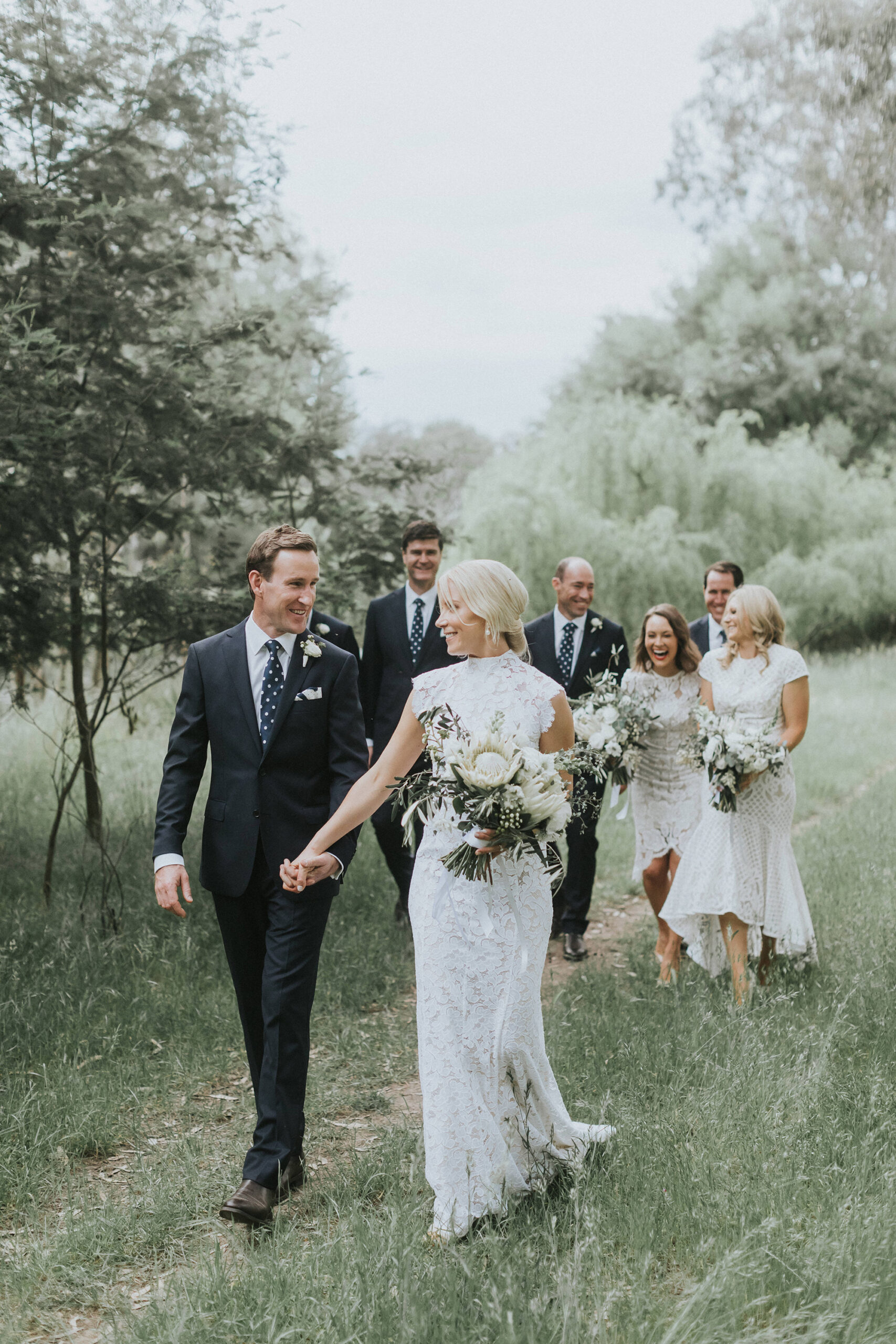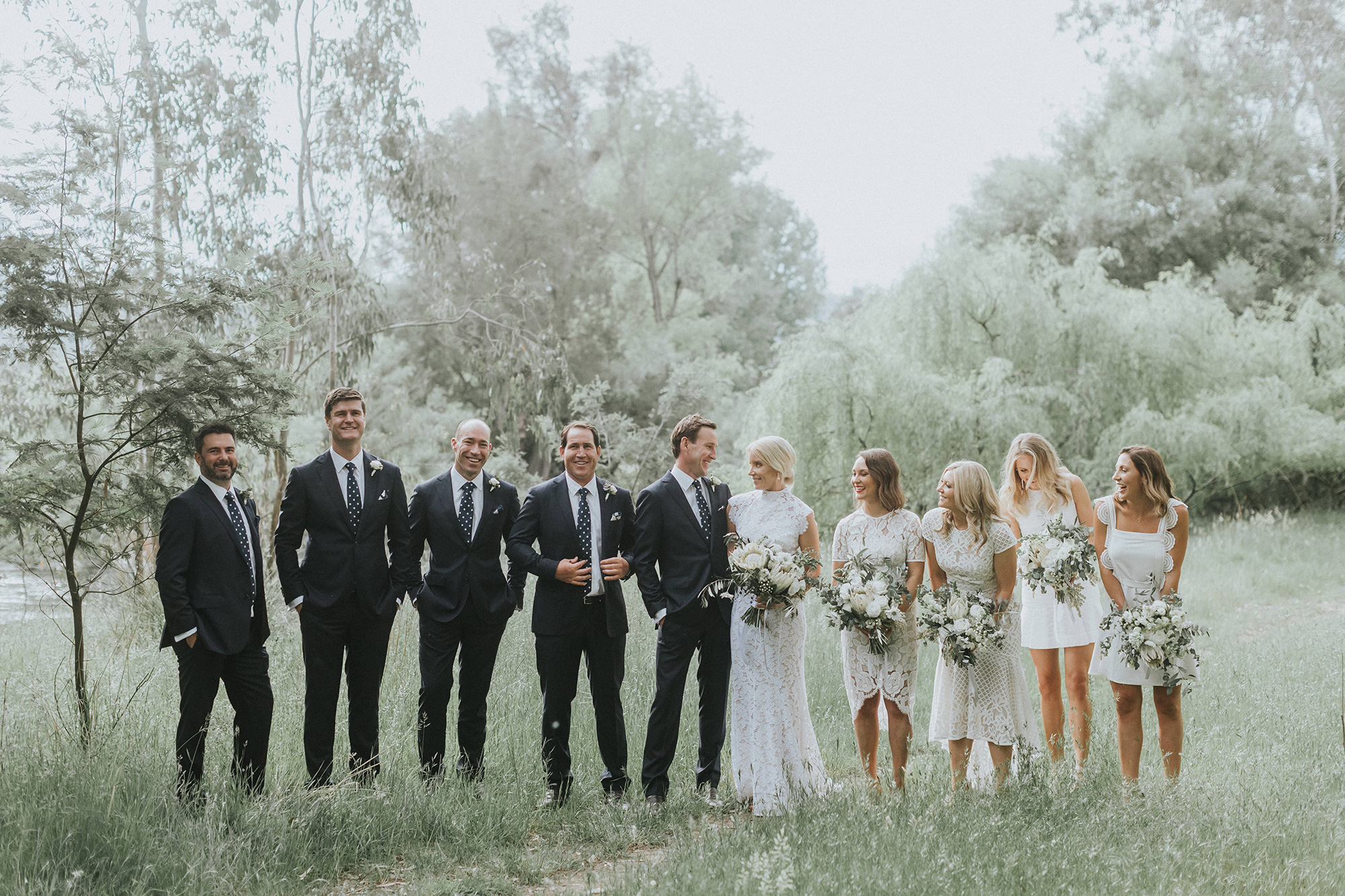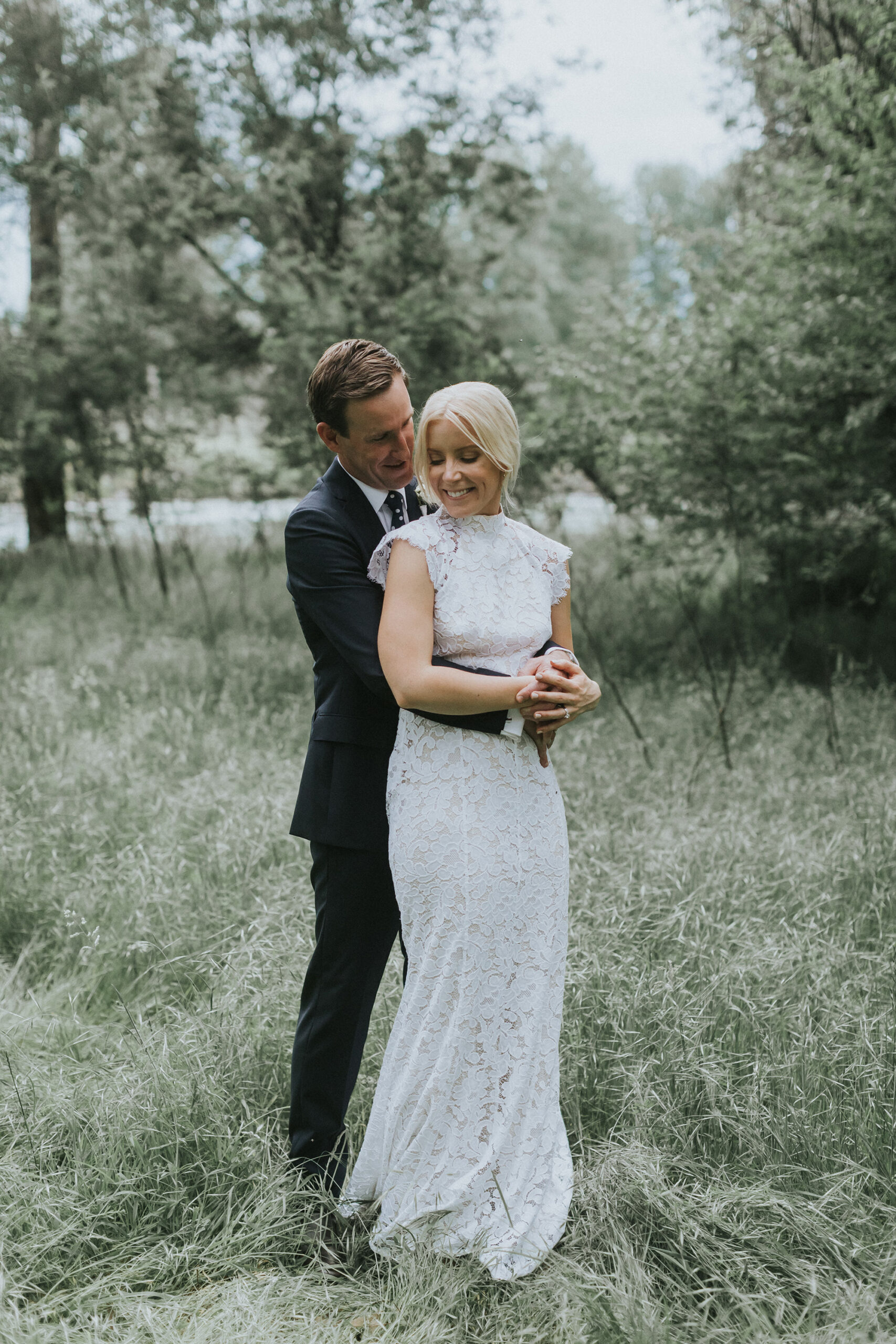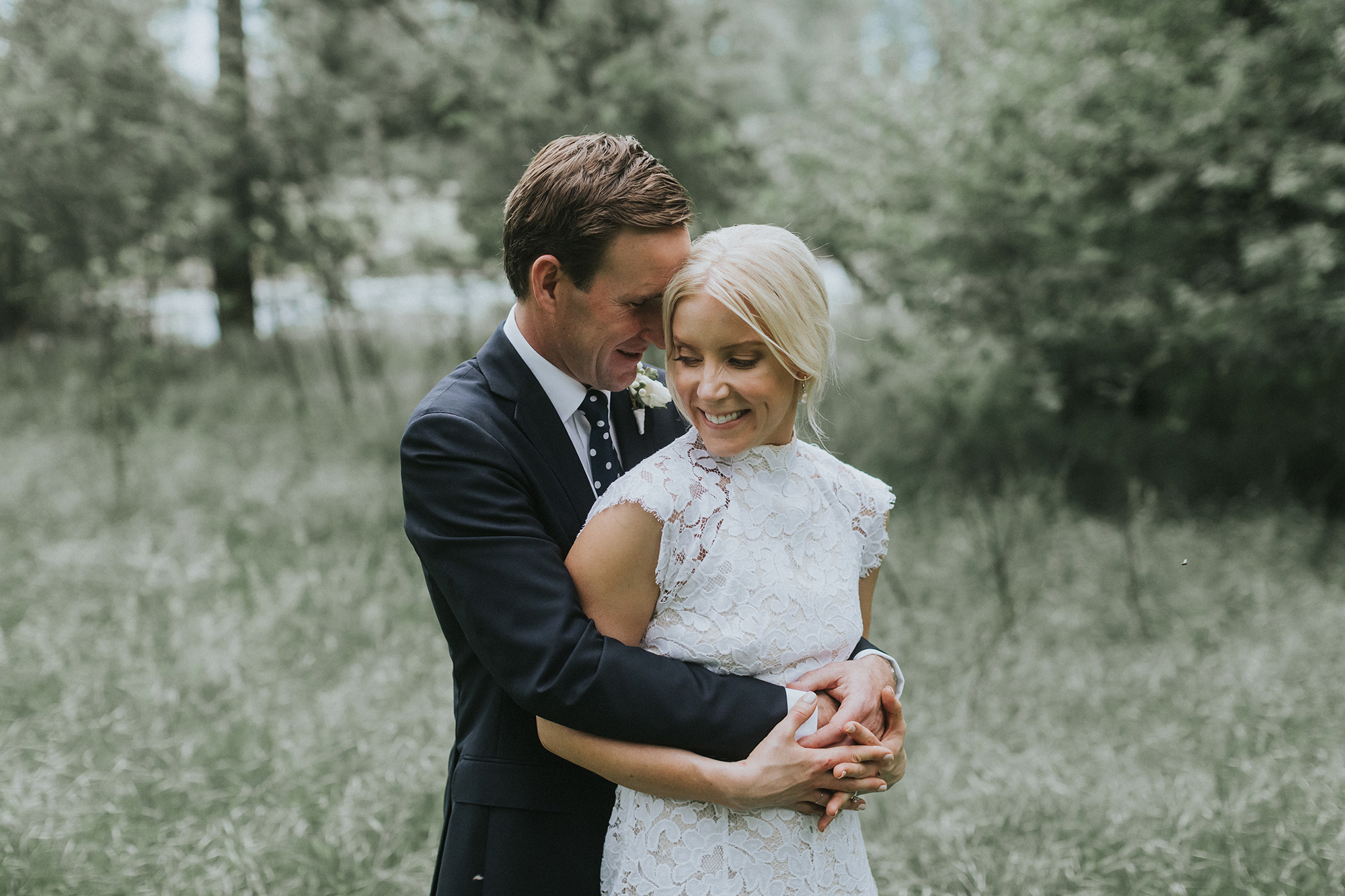 Farmer Charles finally found his bride.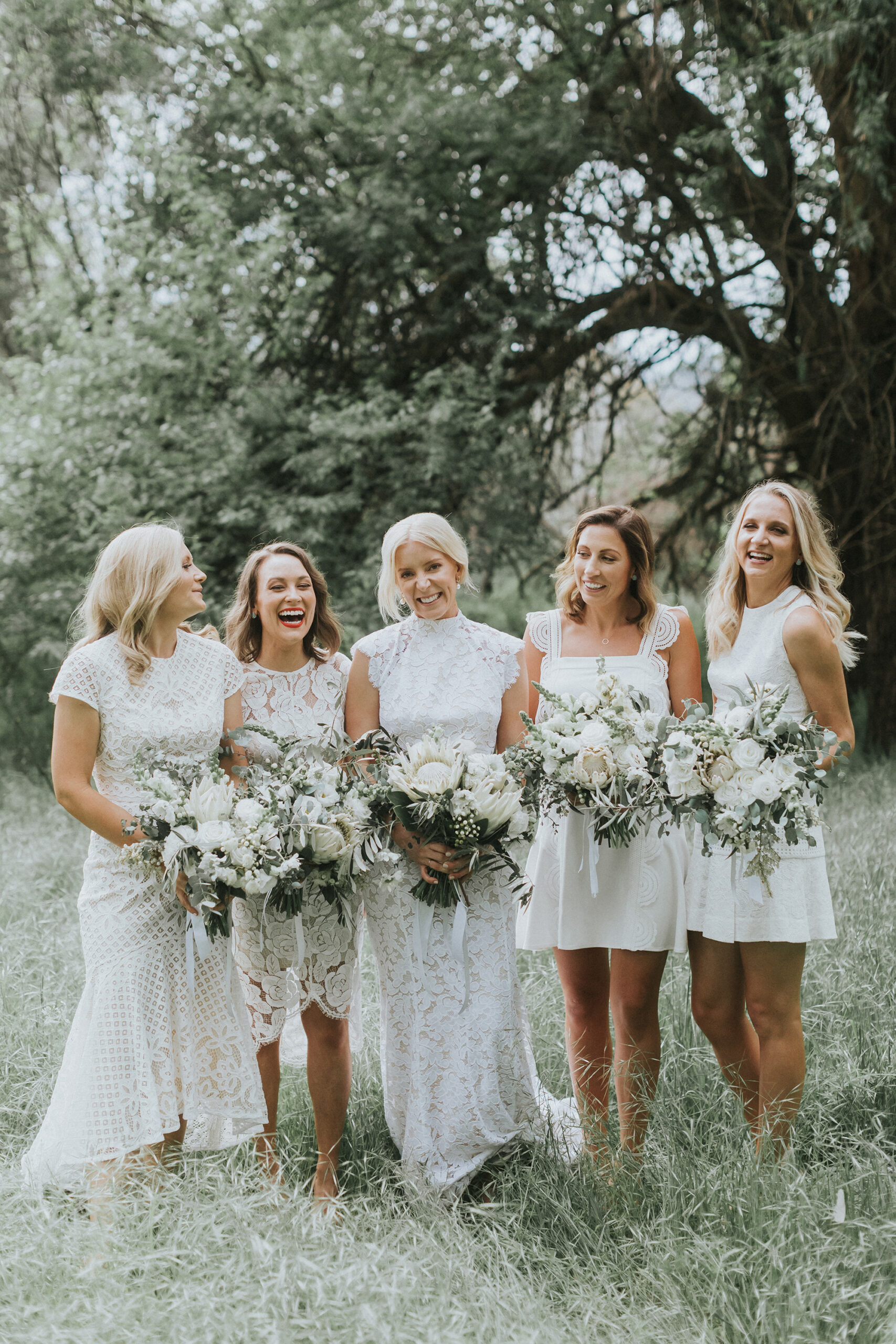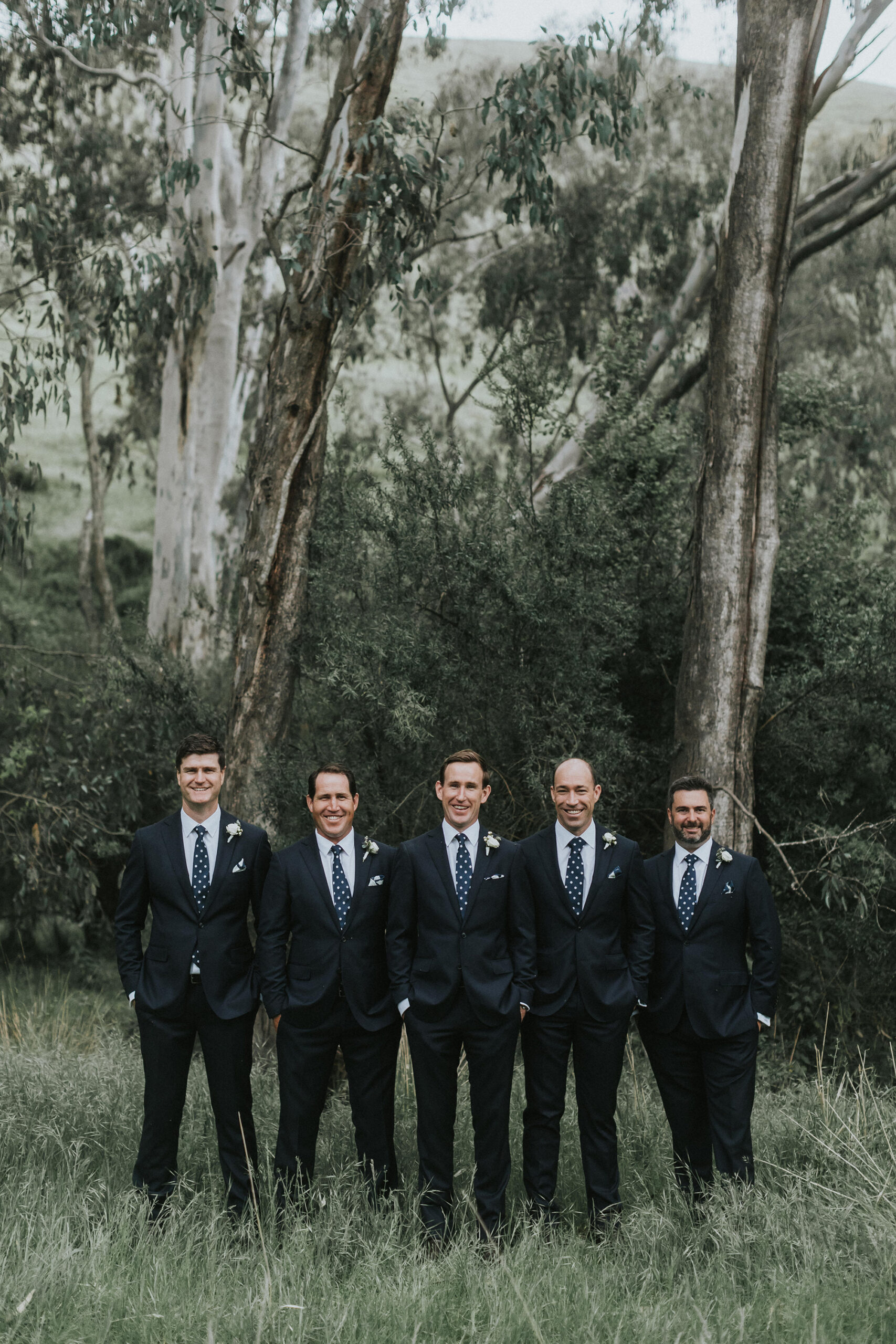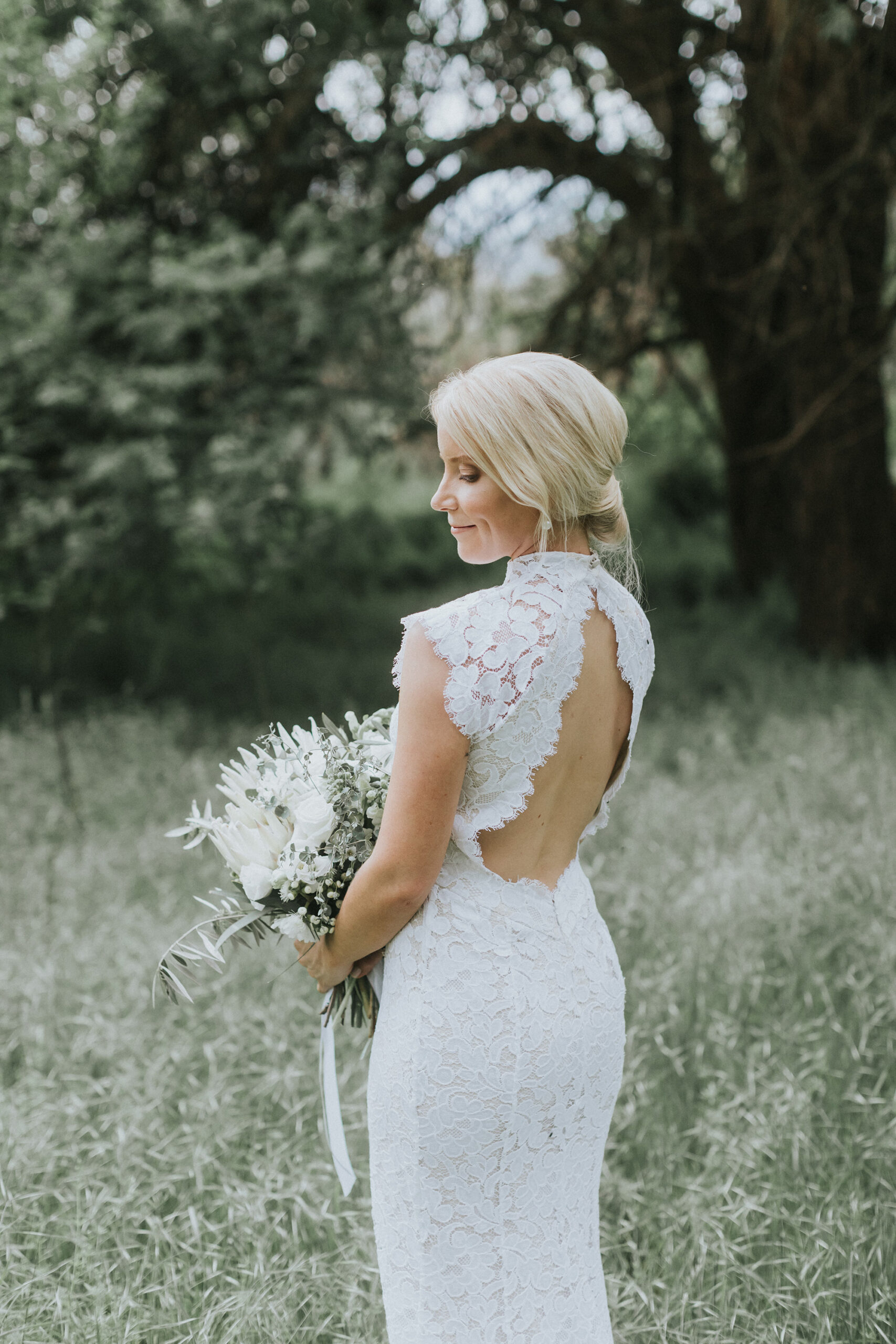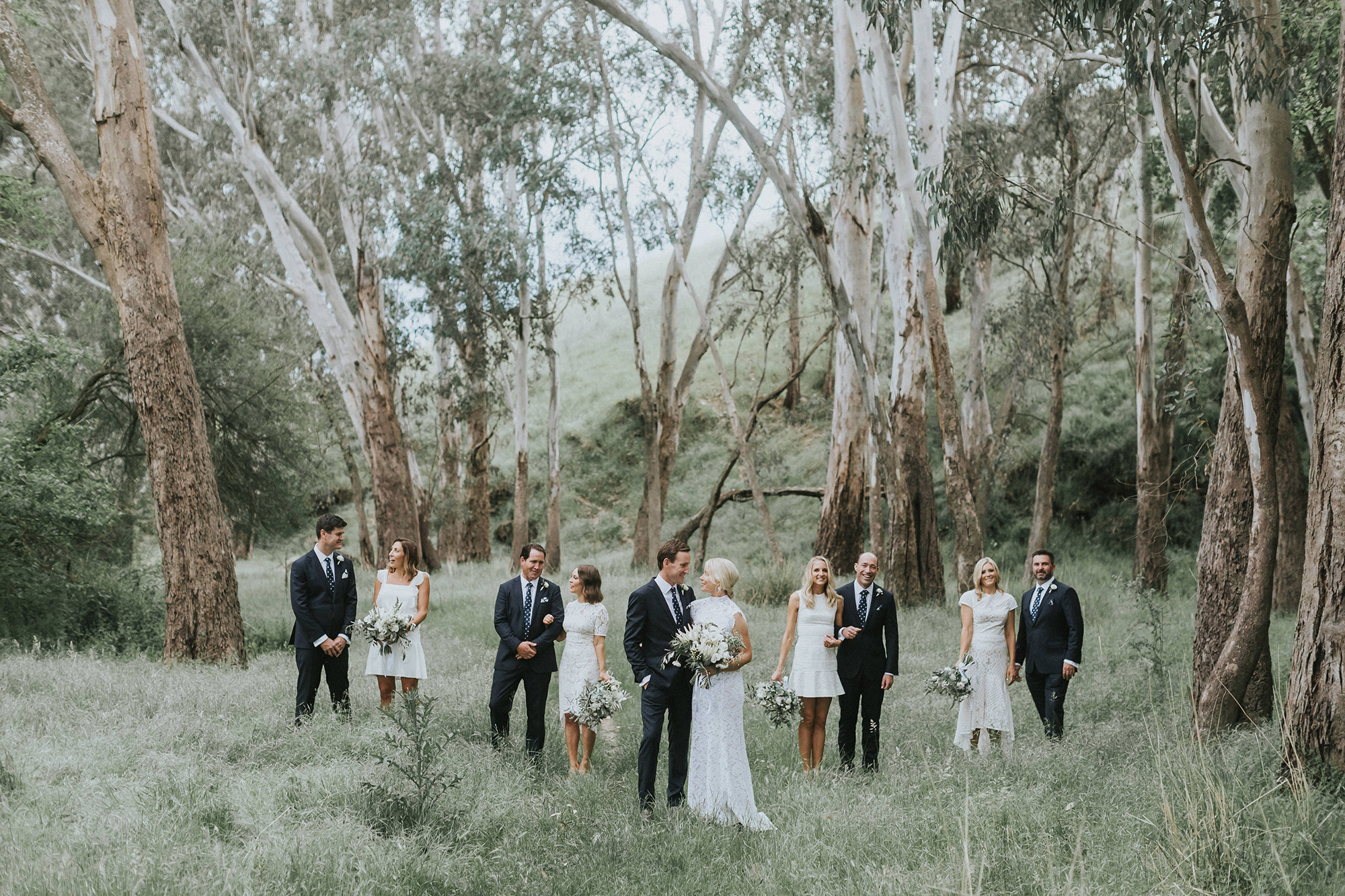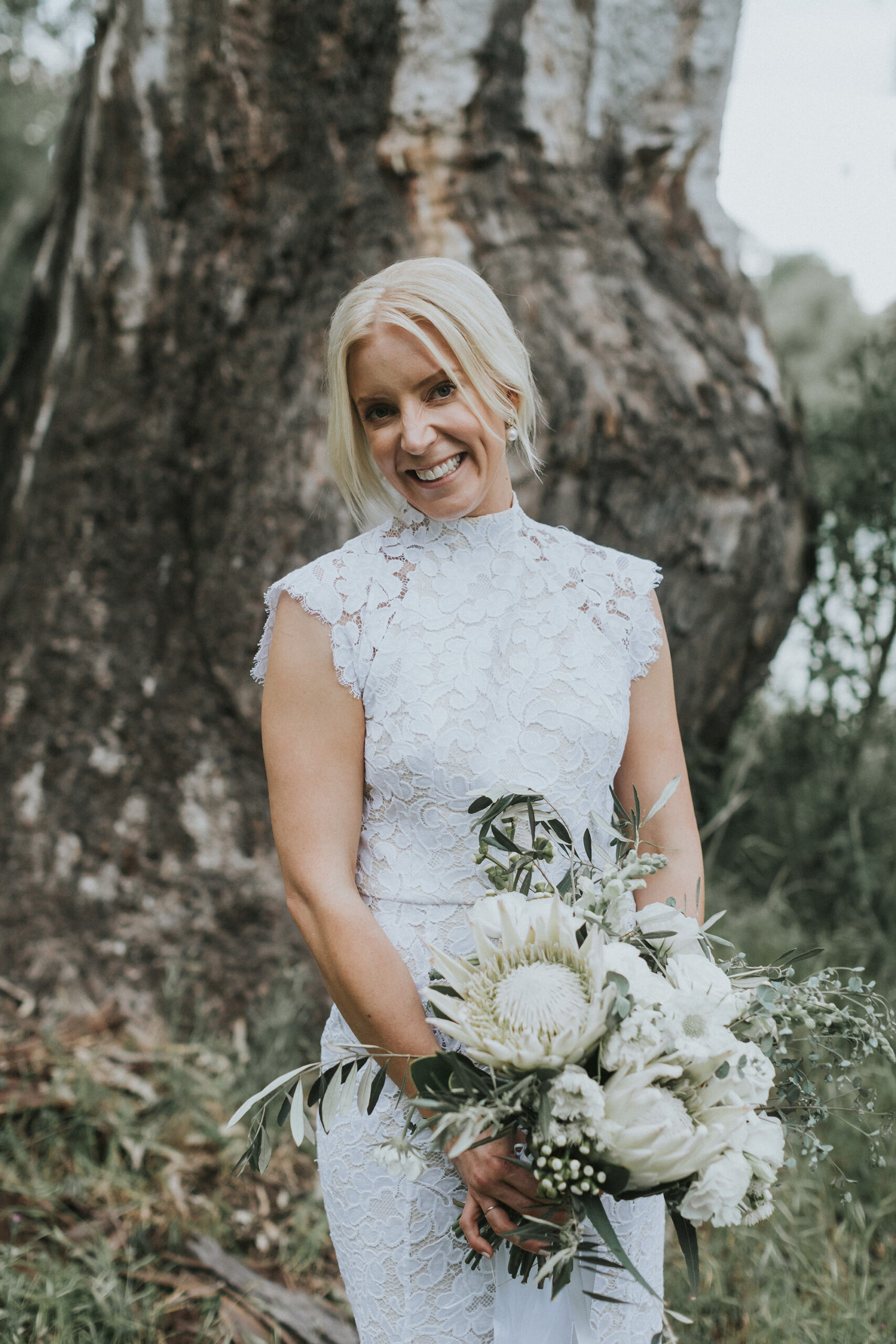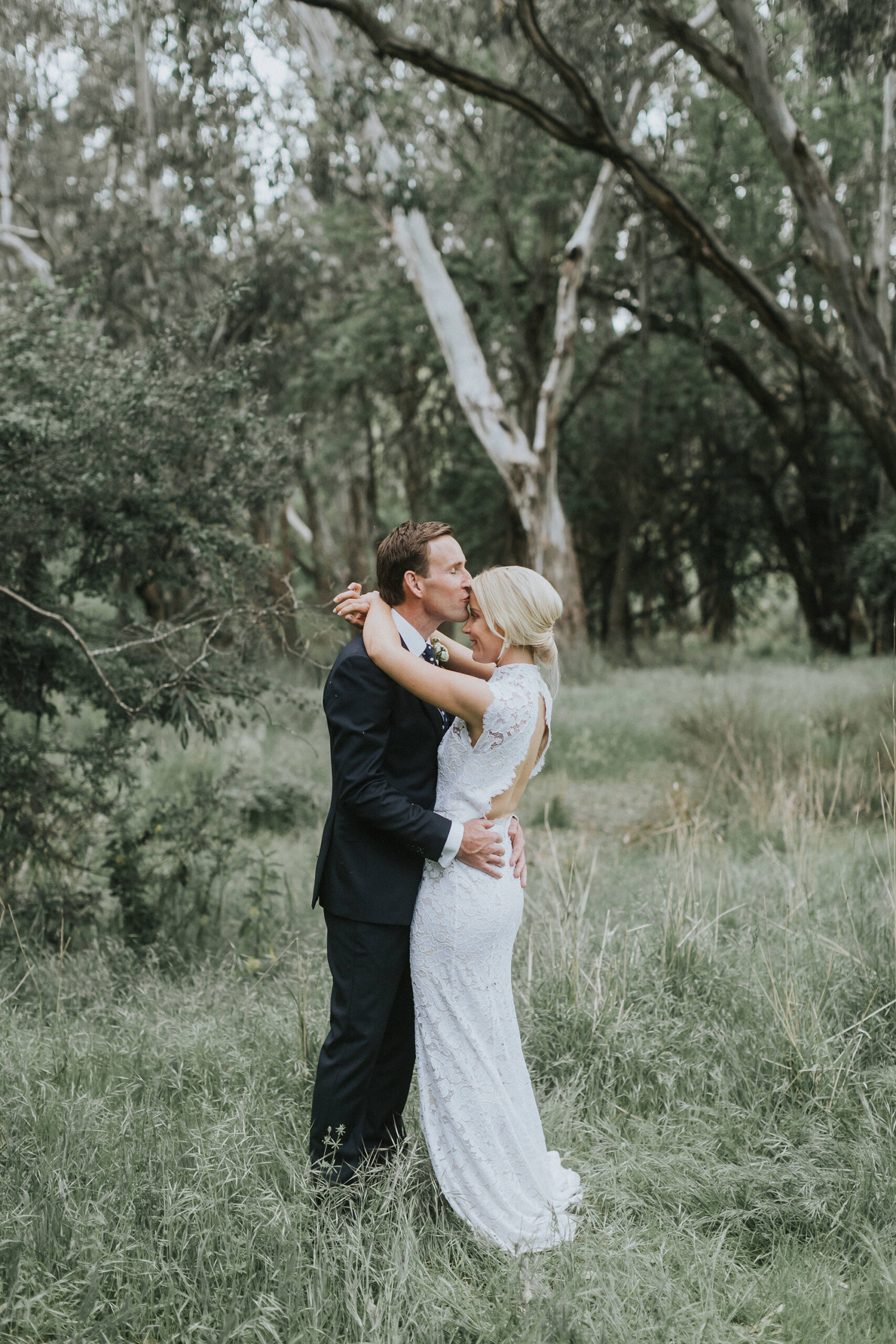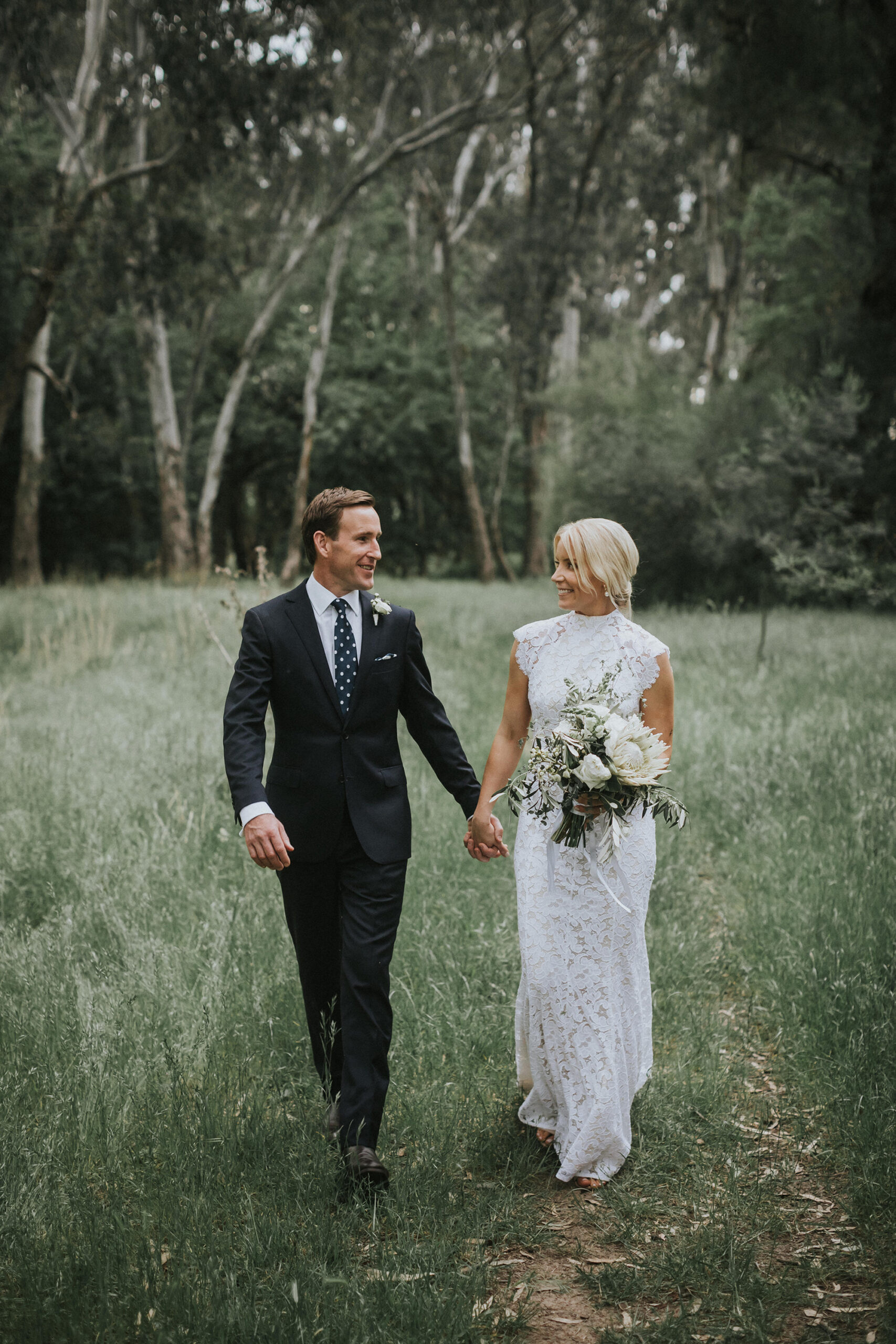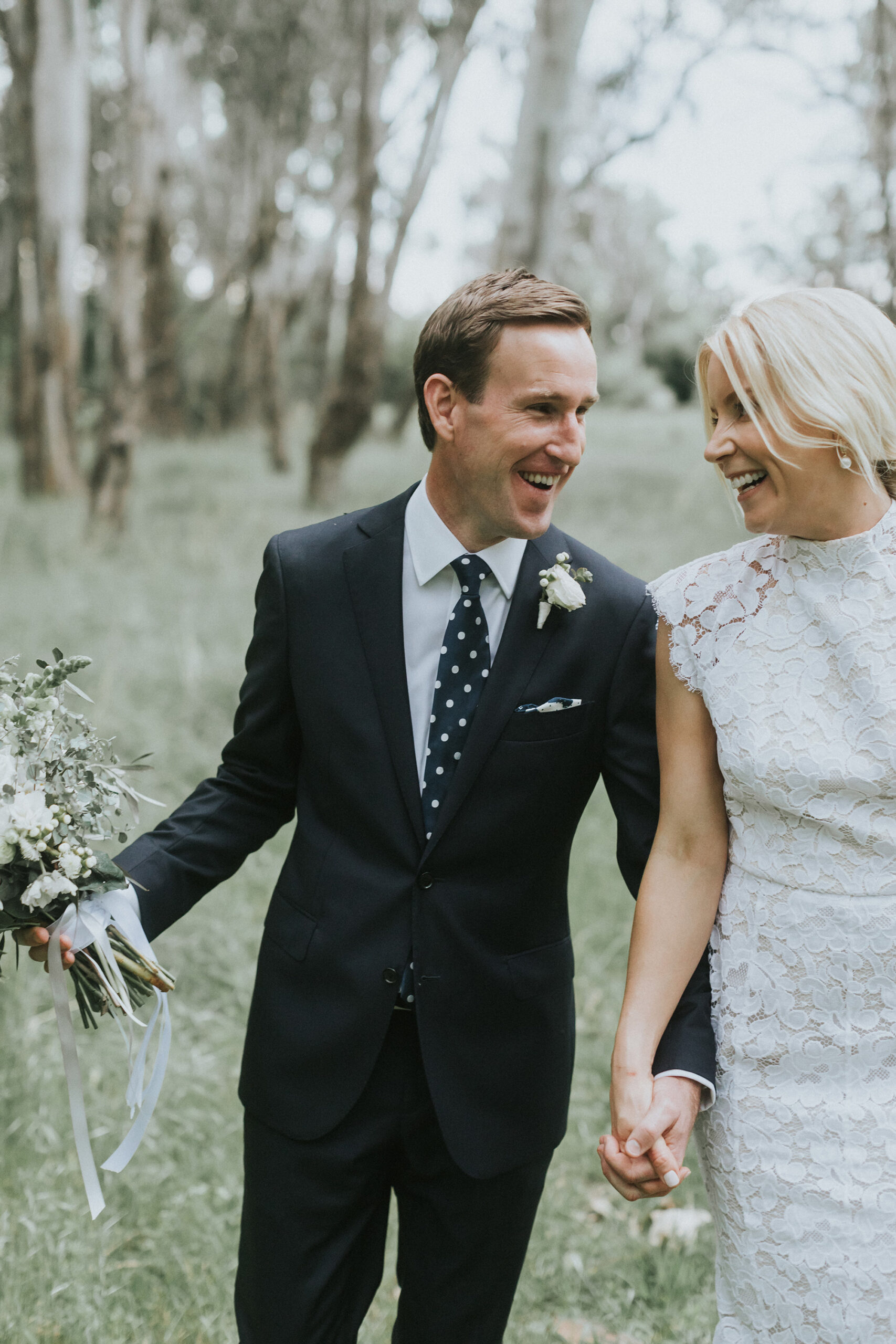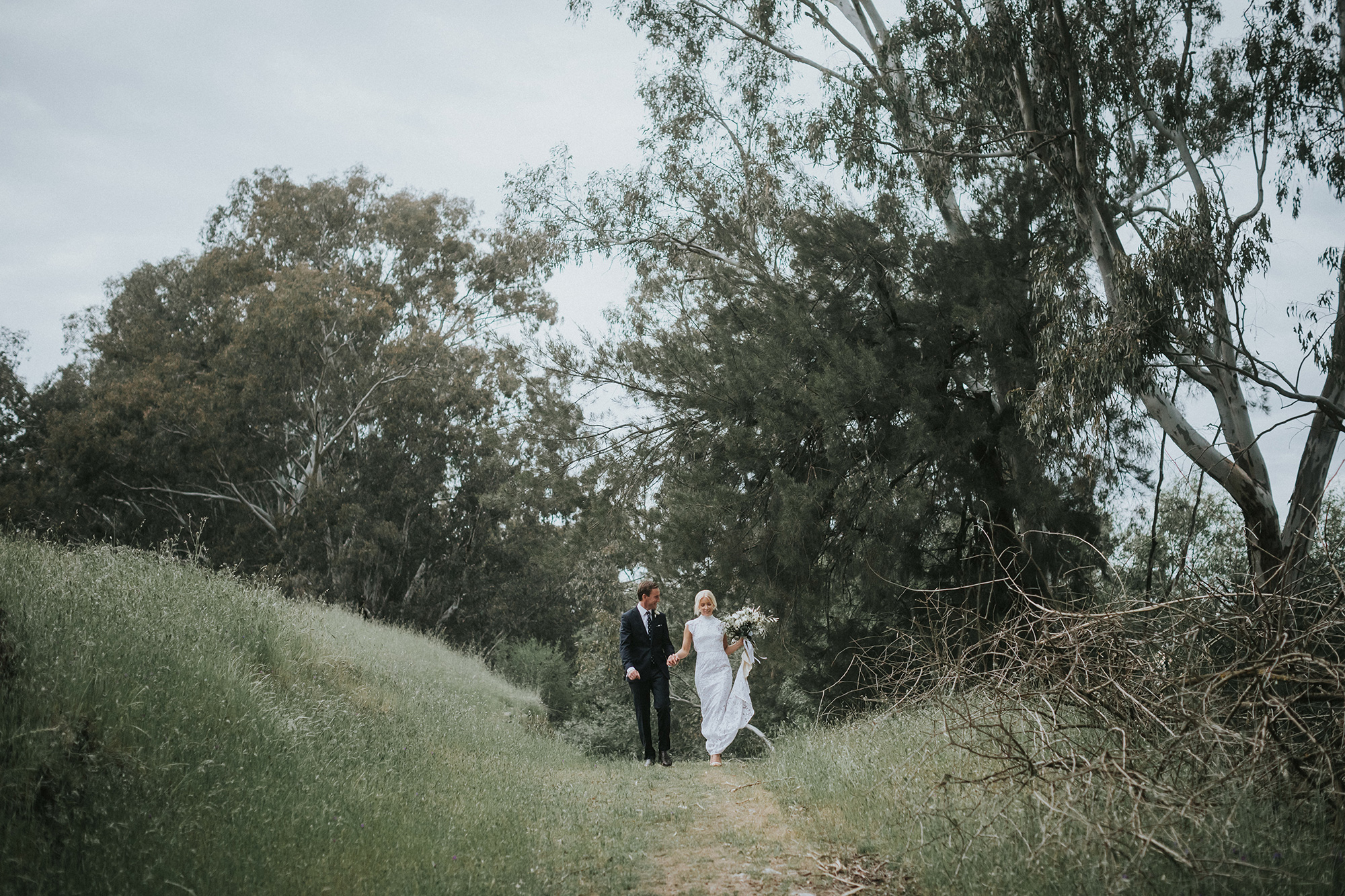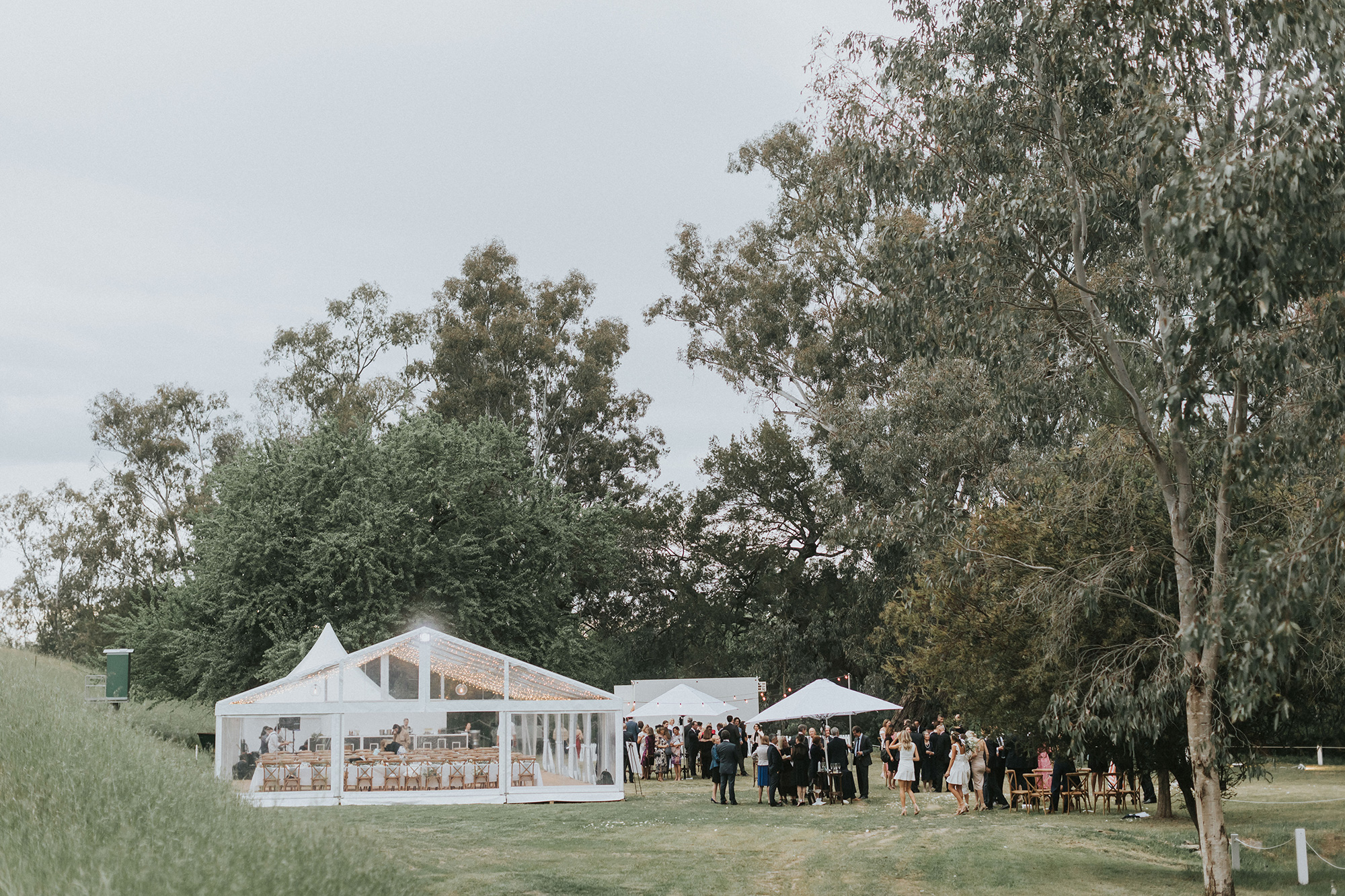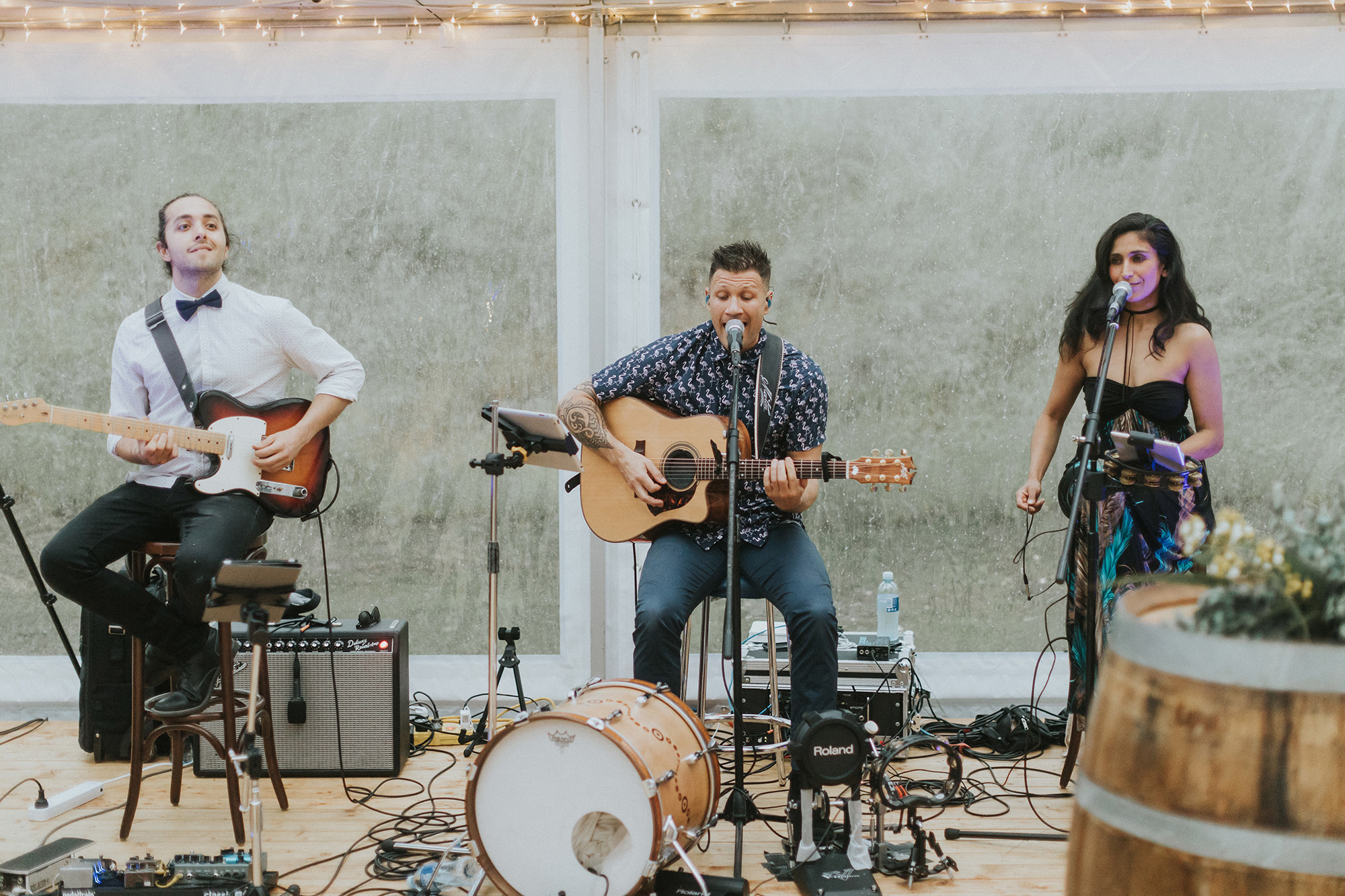 At their fairy lit marquee reception, guests were treated to live entertainment and a delicious three-tier wedding cake.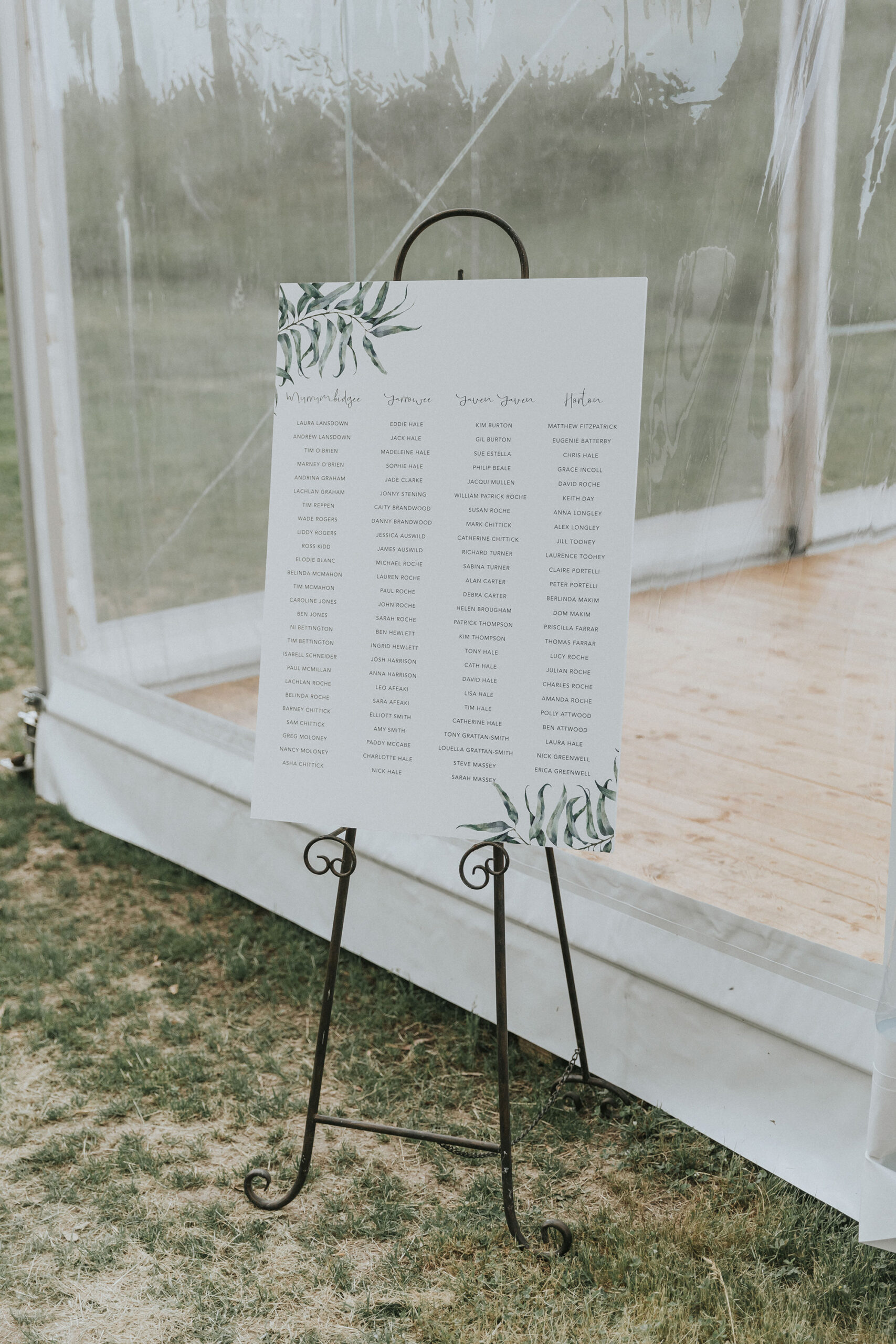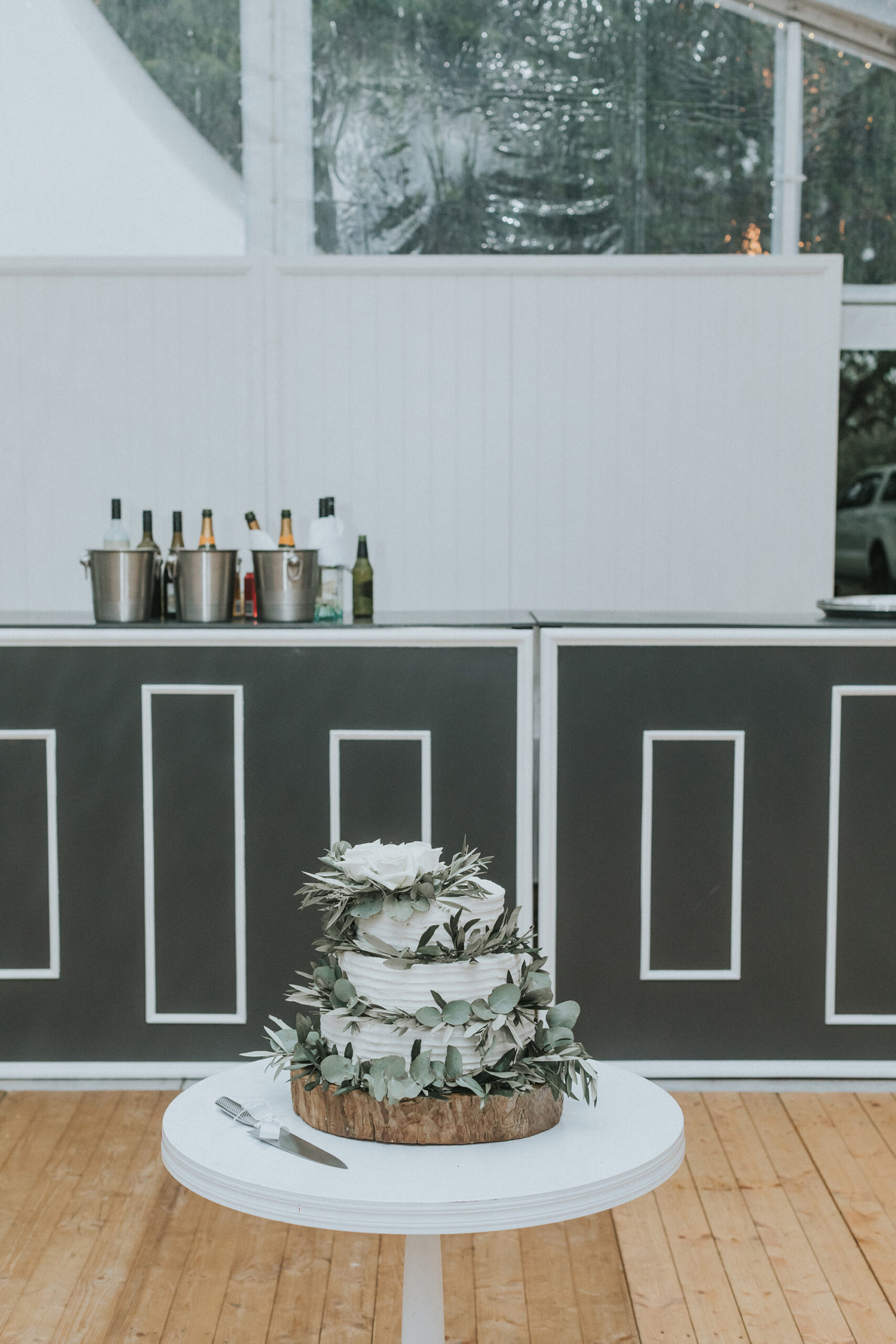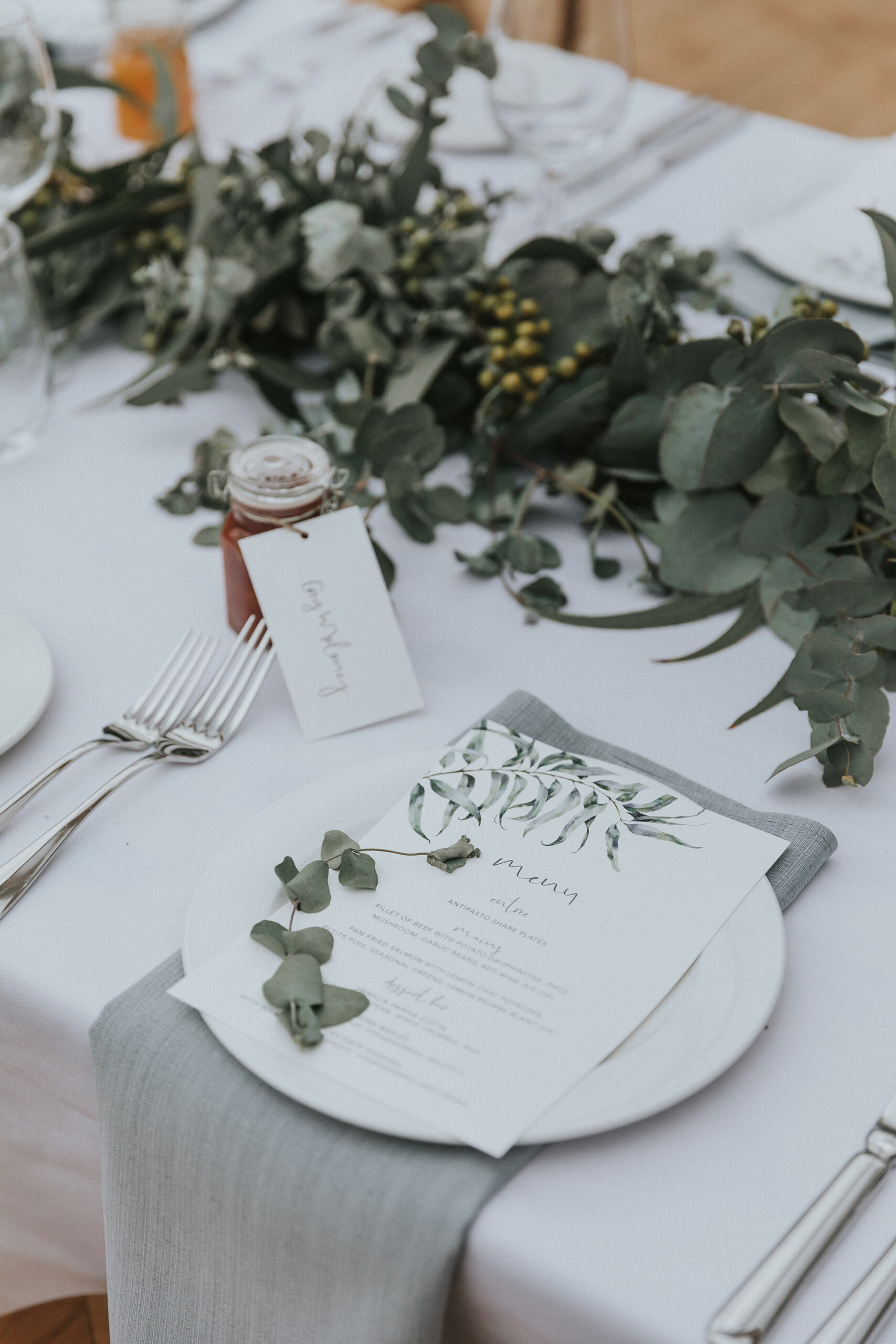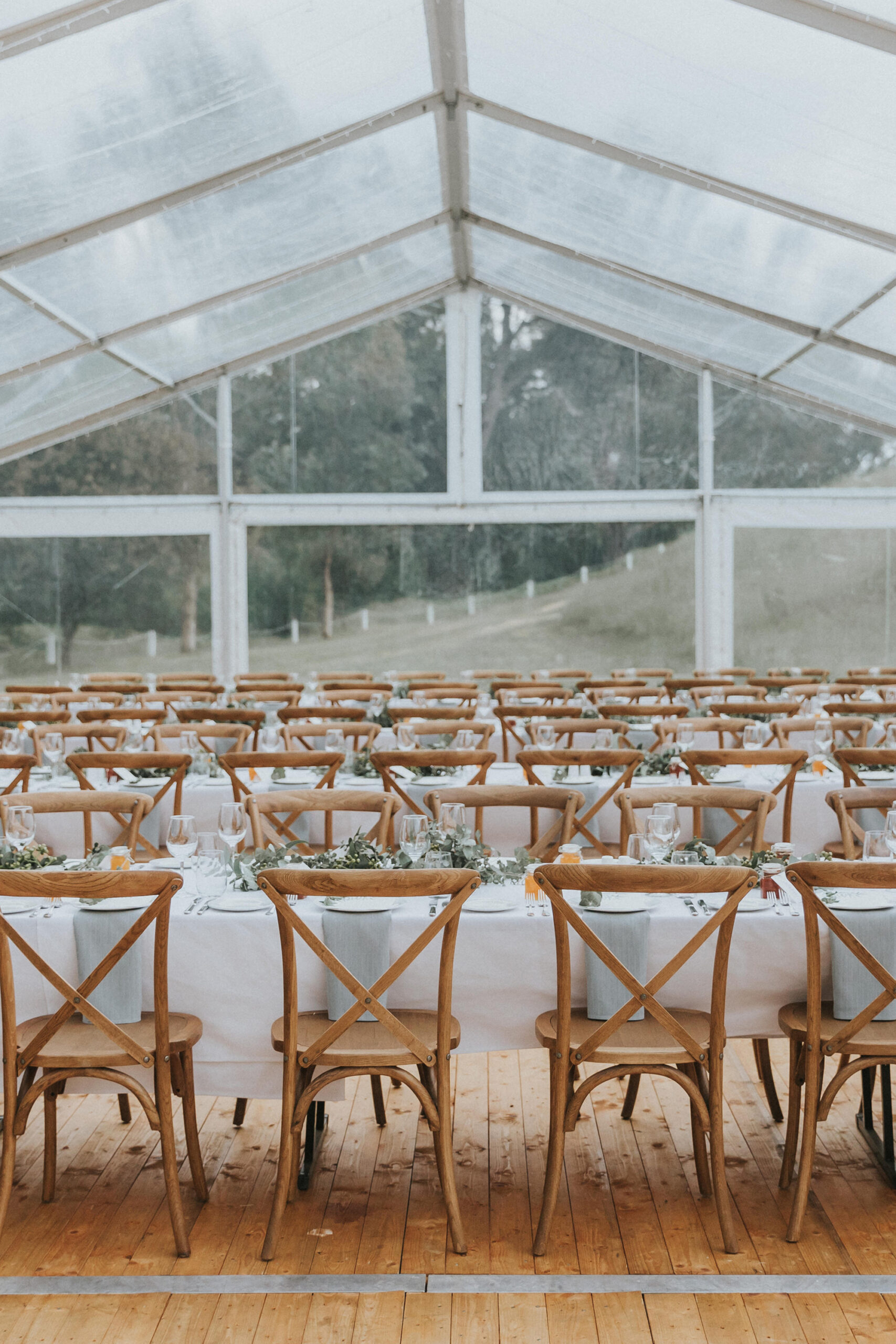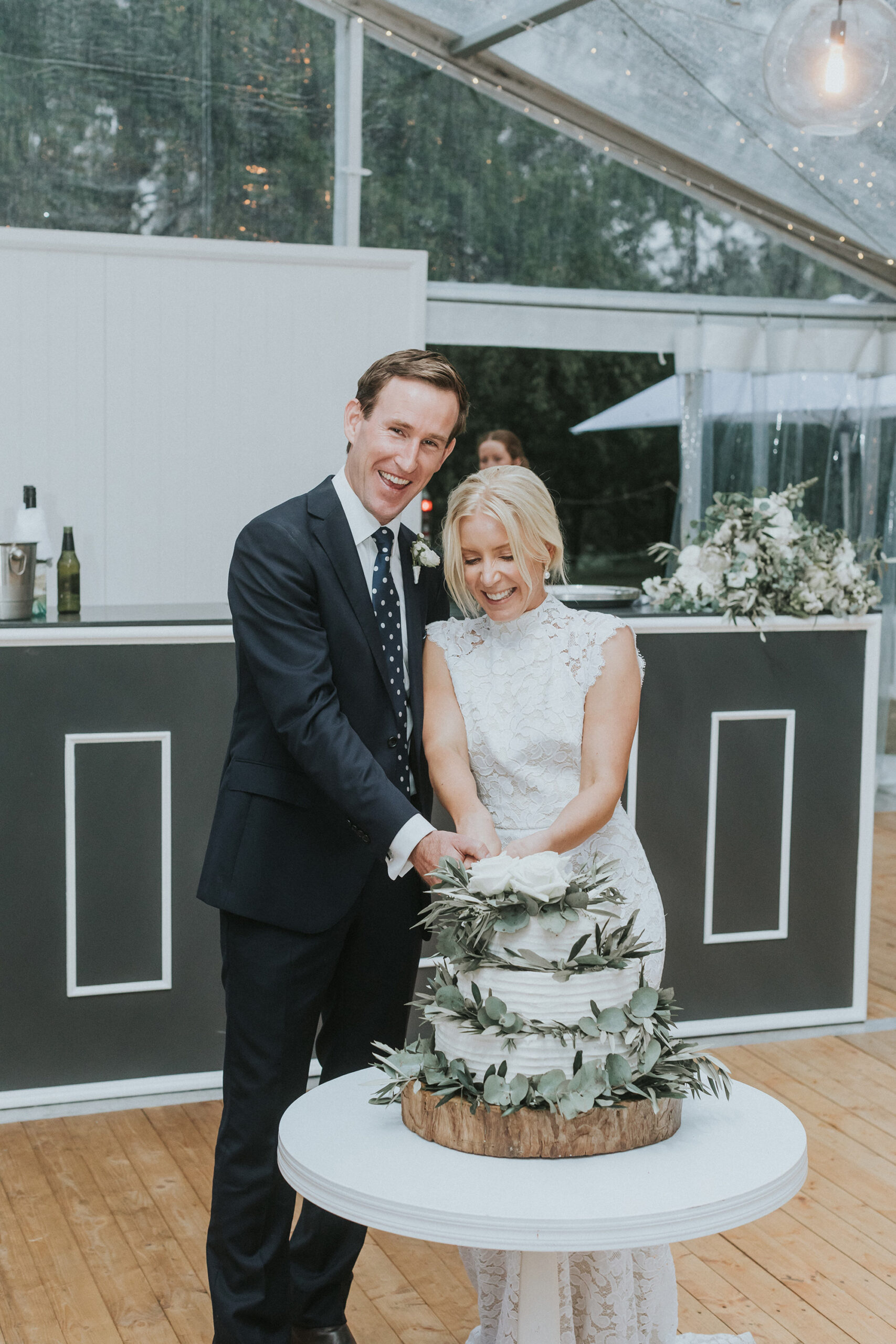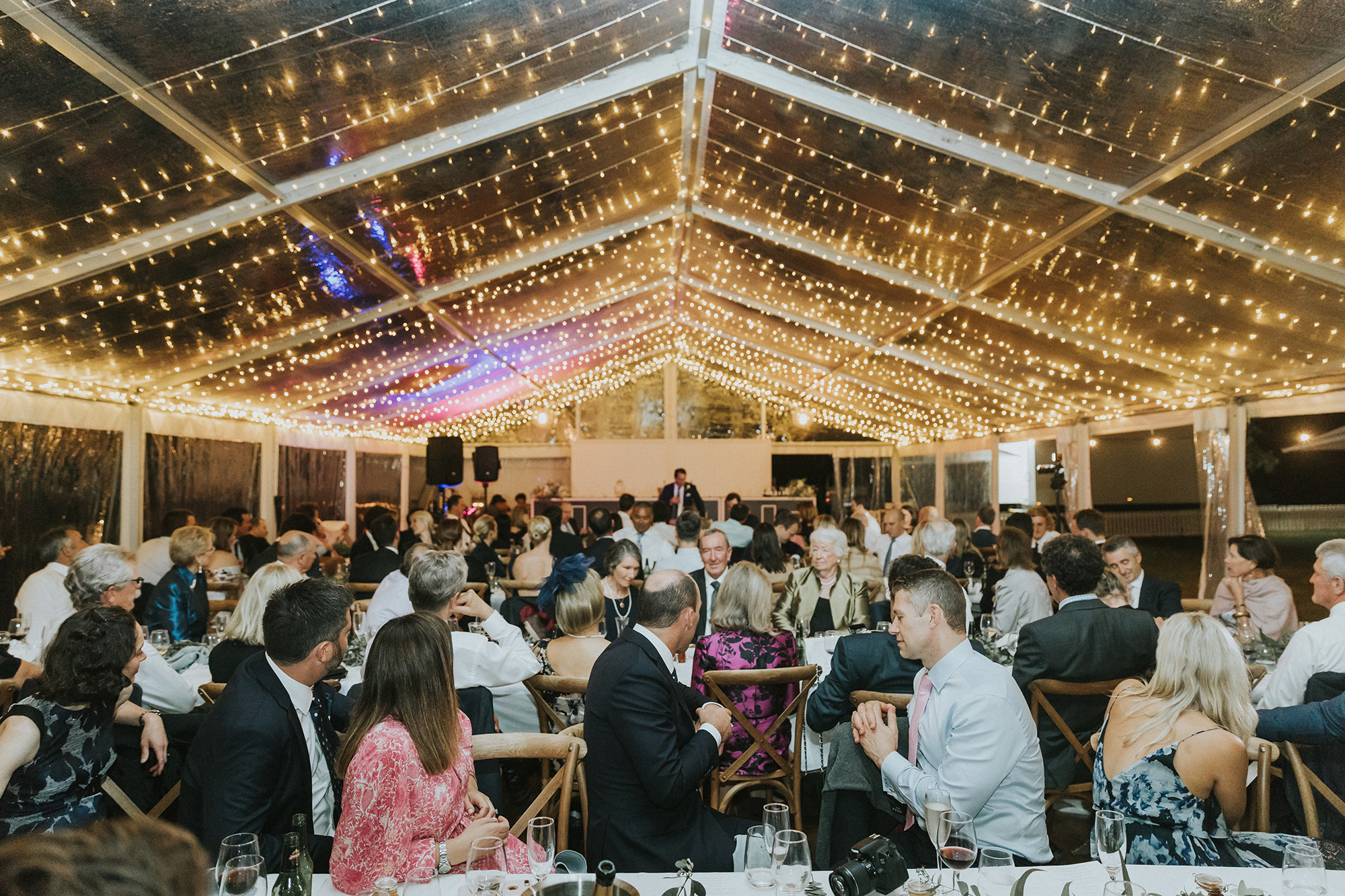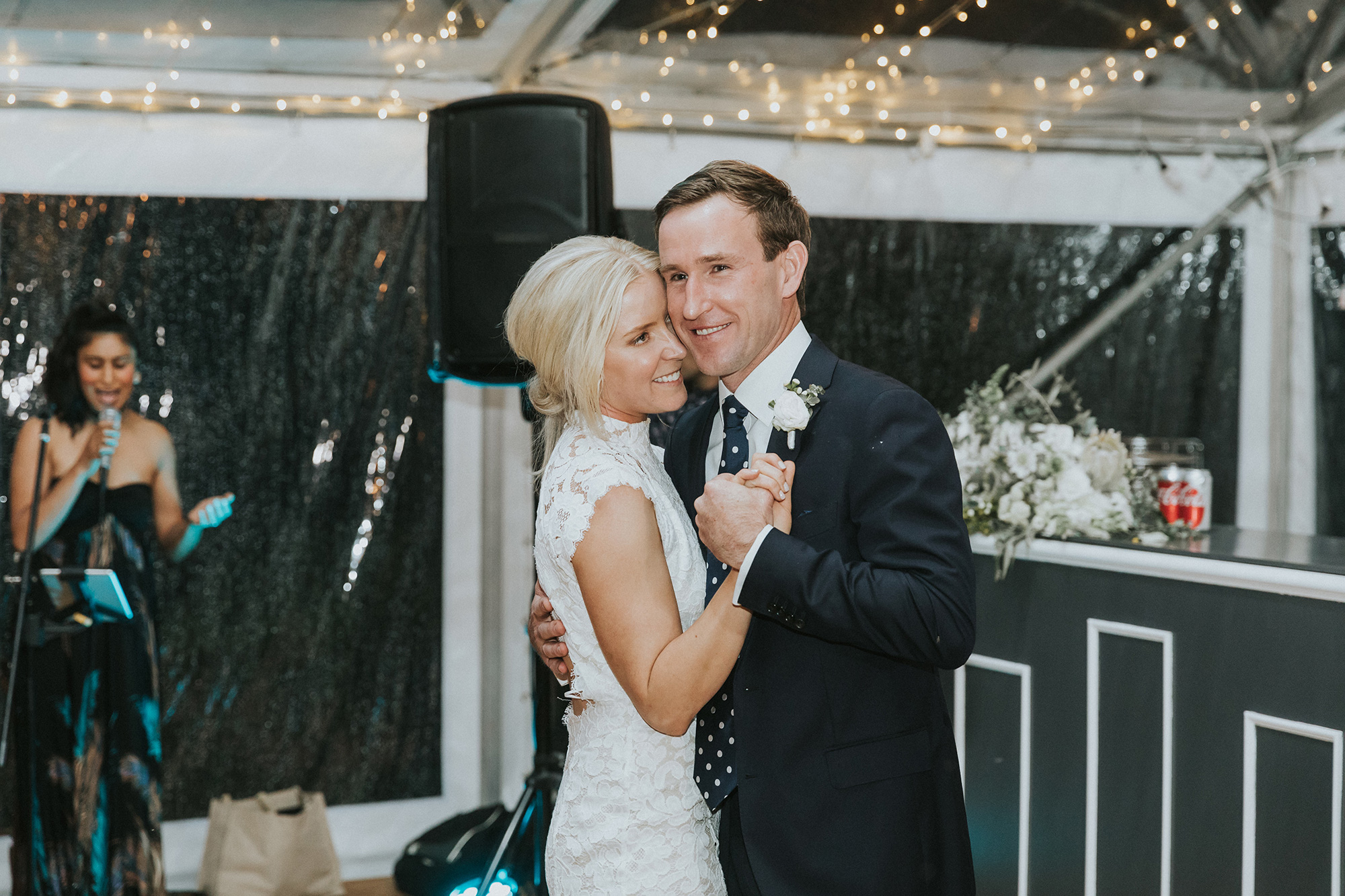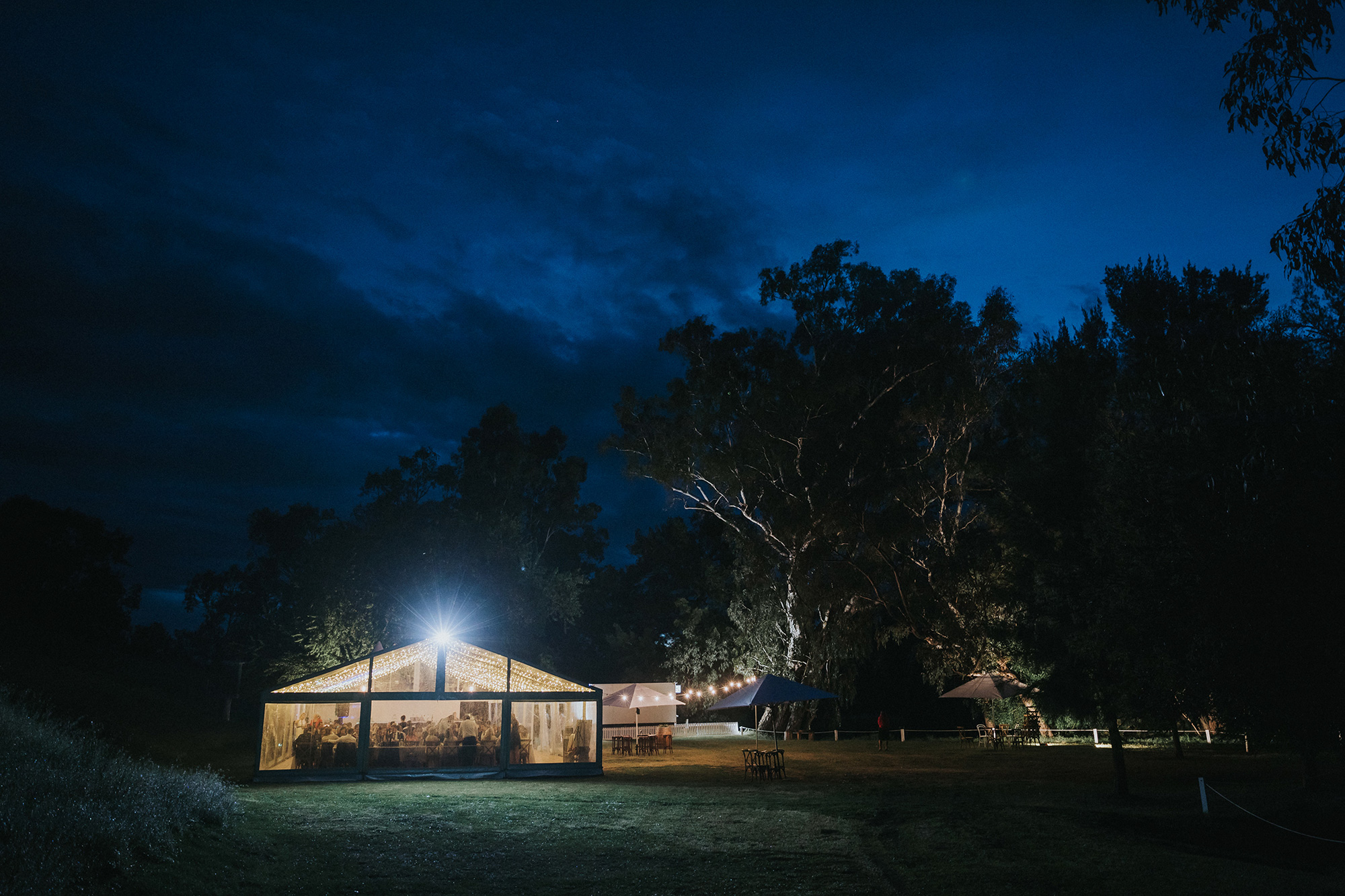 Video by Soda Films.