Cathryn and Tom had been dating for nine years before they proposed to each other over a family dinner.
Cathryn's father, John, even had a bottle of bubbly stored in the fridge for two years, waiting for the couple's engagement to happen!
The pair, both 28, wed on November 17, 2018, witnessed by 120 of their close family and friends.
Being passionate about sustainability and proud supporters of local communities, they strived to reduce unnecessary waste while planning their wedding.
"Where possible, we put our wedding dollars towards supporting local artists or to products which would have a life beyond our wedding," explains the bride.
"Tom had already worn his suit before he wore it to our wedding, our wedding favours were cotton produce bags containing two metal straws, a thank you card and homemade beeswax wraps made with beeswax we sourced from our local farmers' market. Tom carved a love heart into a potato and we used this to stamp the bags."
Photos courtesy of Caroline Sada Photography.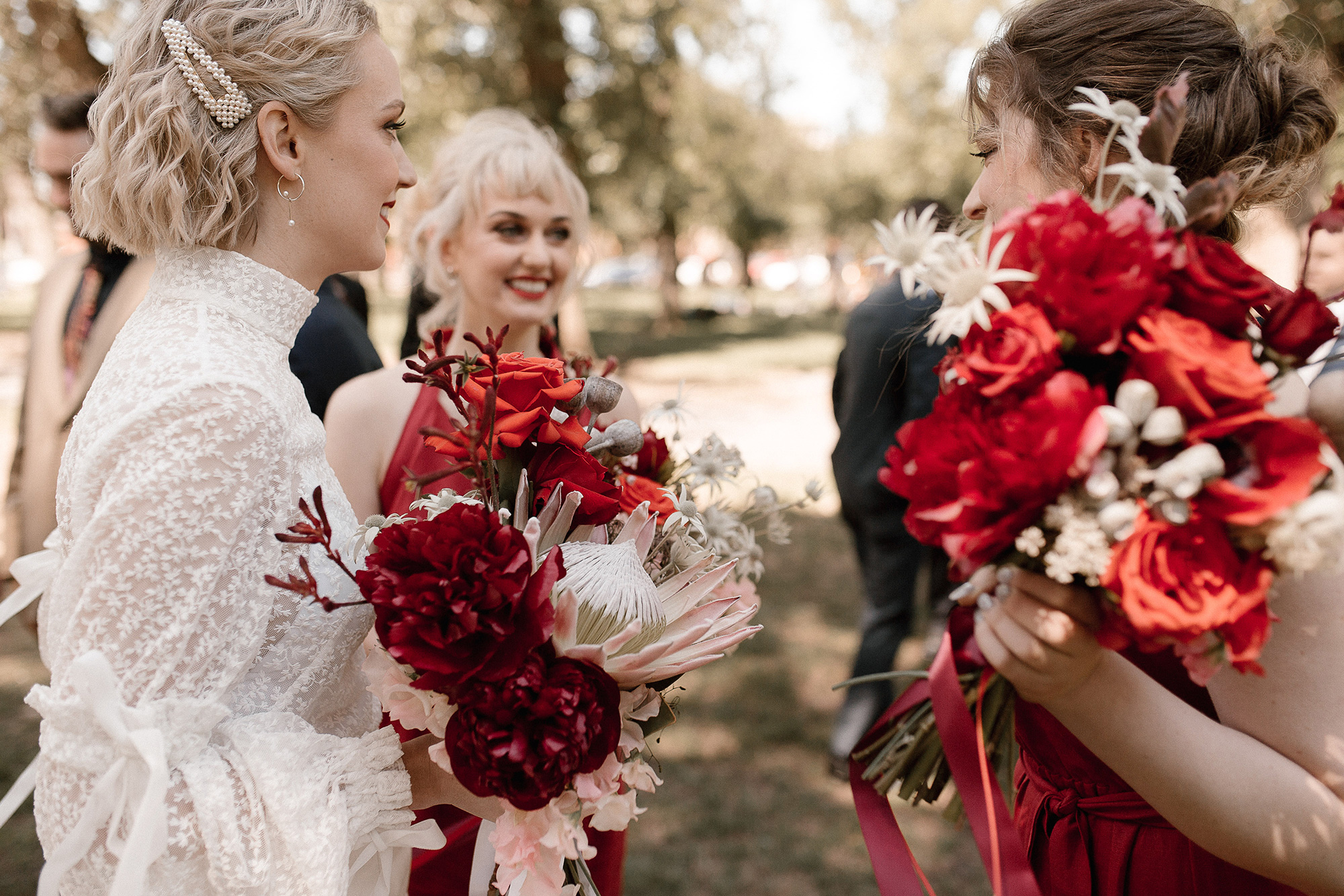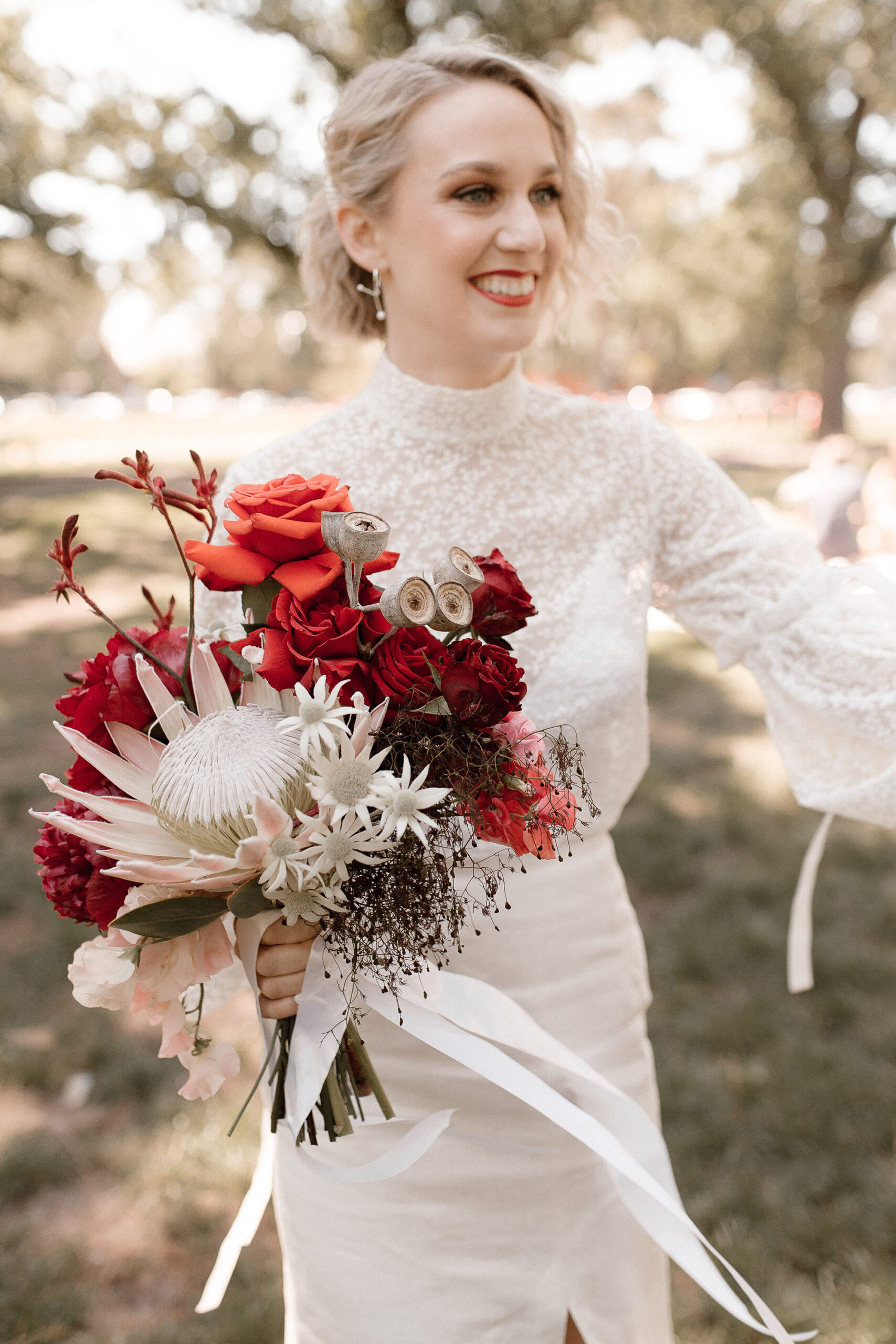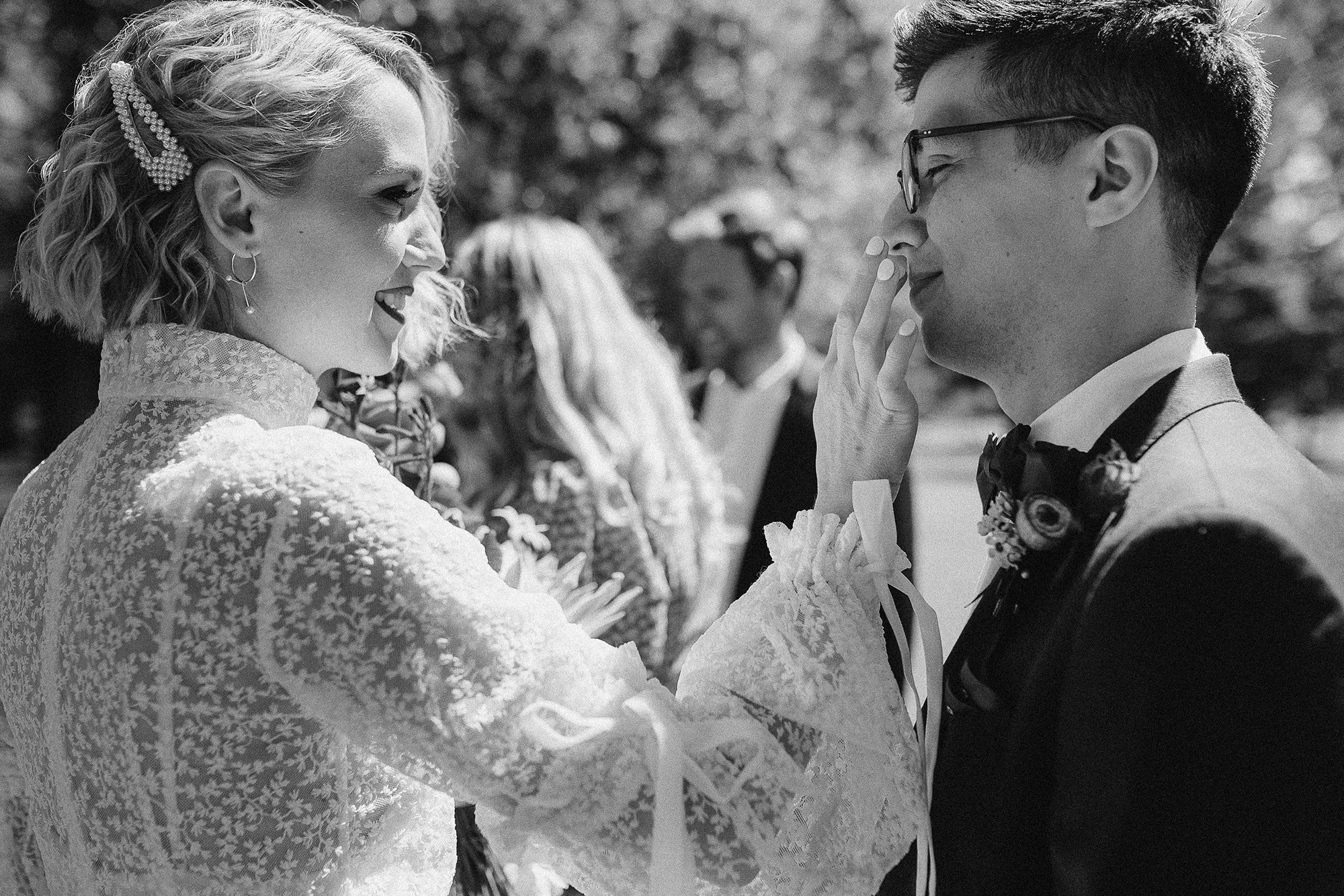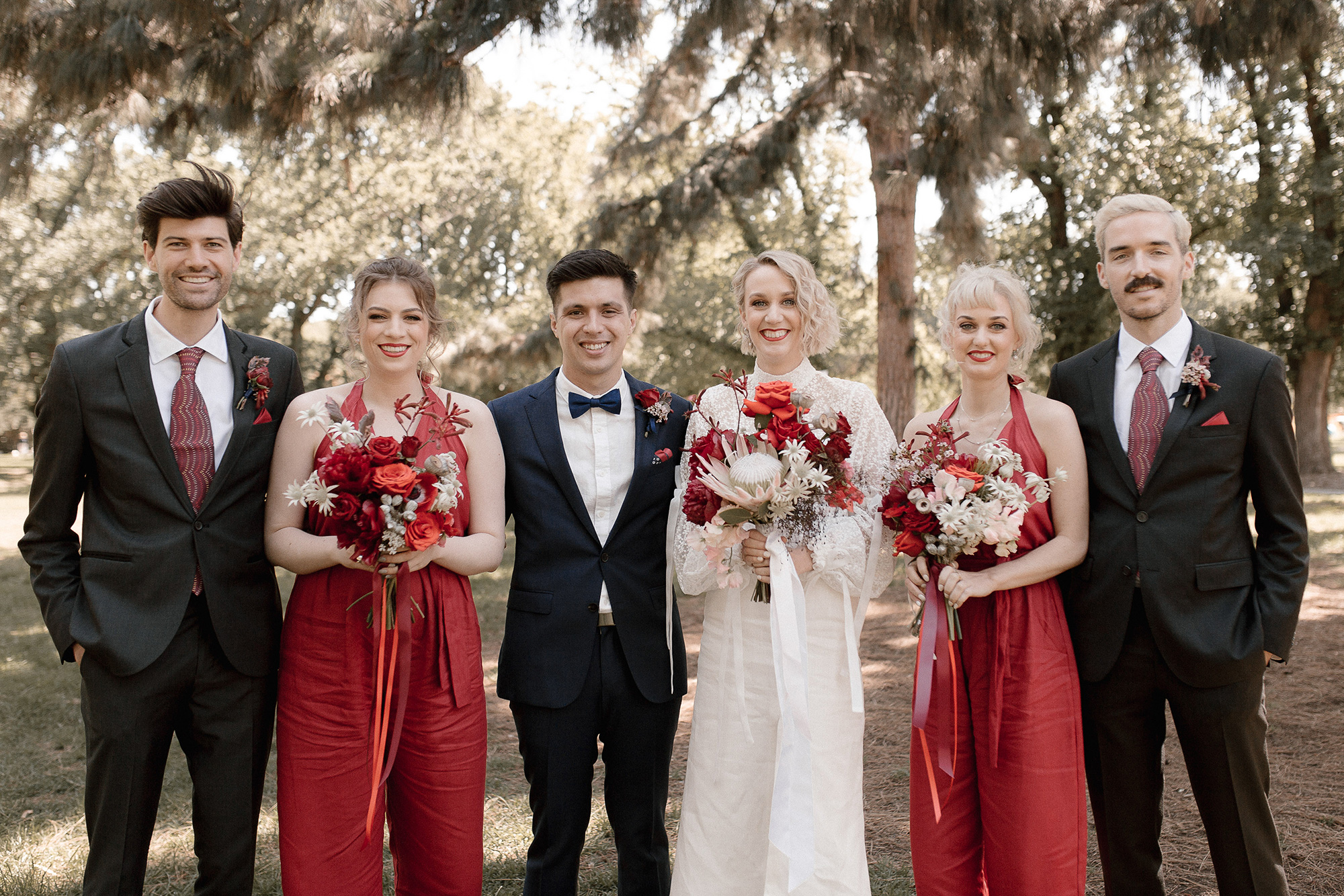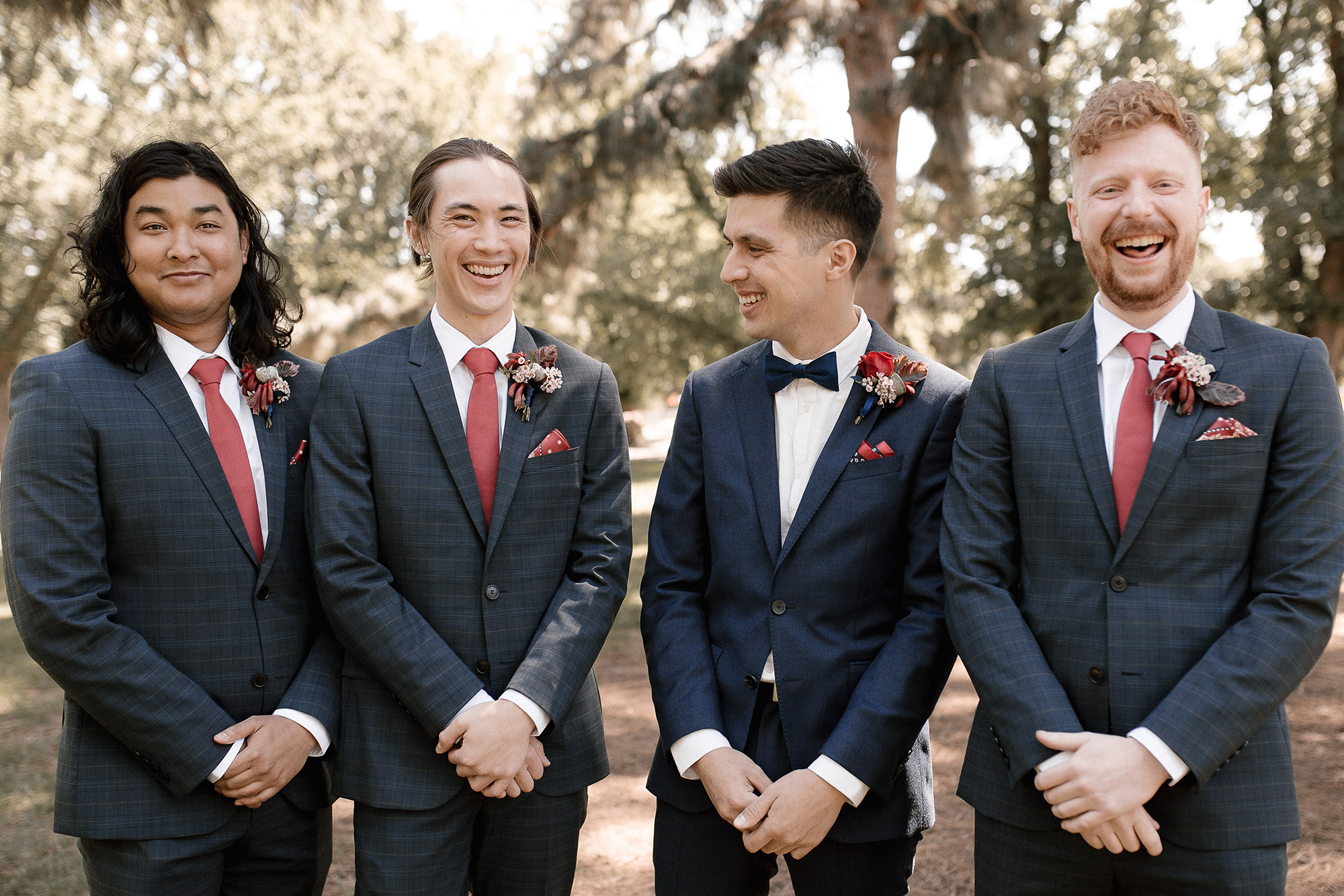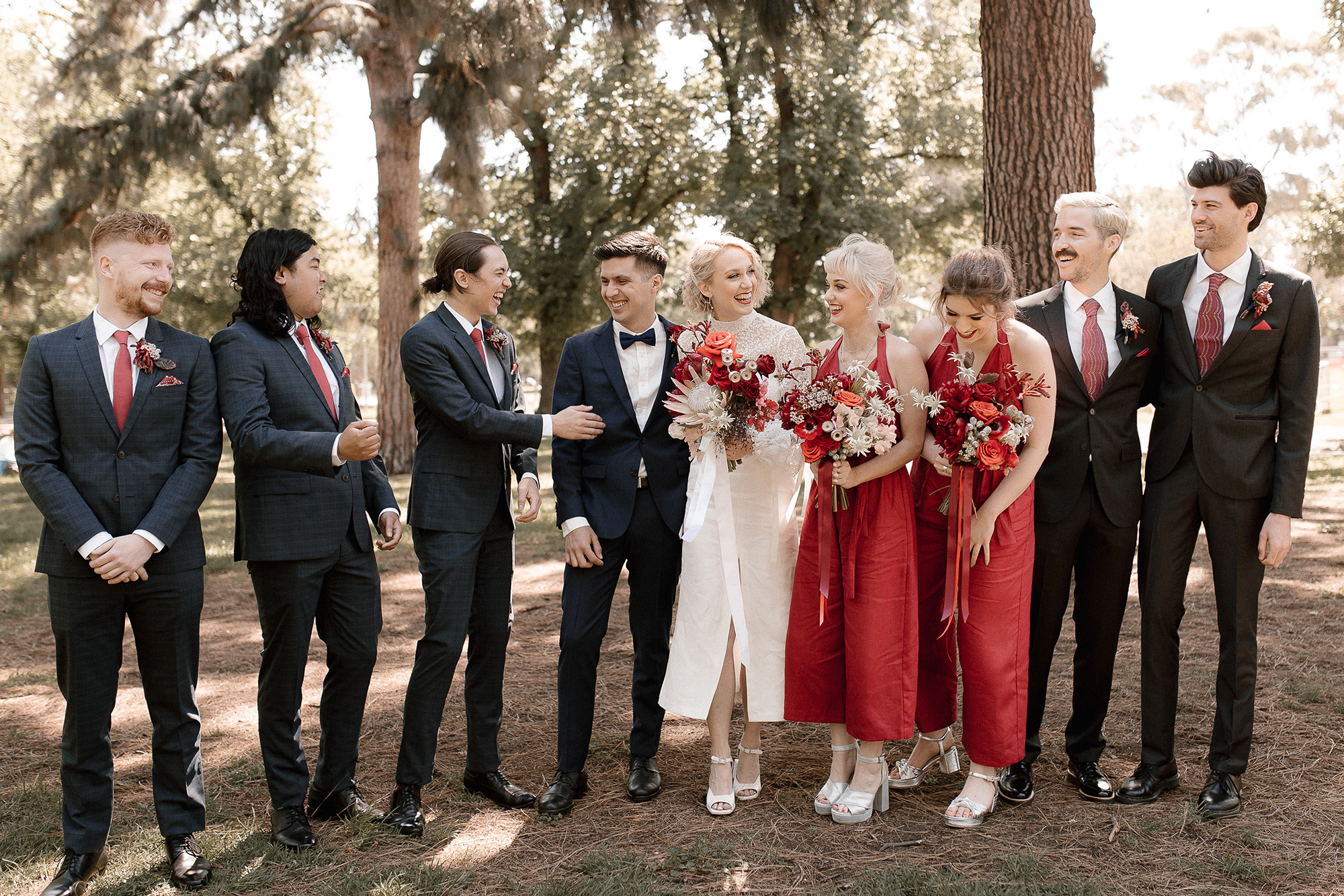 The bride wore a two-piece outfit; the long-sleeved lace top purchased during a holiday in Tokyo and the skirt custom-made locally in Melbourne.