Brooke and Chris were inspired by Coachella for their festival wedding day, affectionally calling it a wedstival.
"We wanted the two days to feel like festival, a celebration," explains Brooke. "To be honest we didn't want anything to feel like a wedding, initially we both weren't even interested in having a cake.  It had to be outdoors and natural."
They married with a ceremony at and reception at The Woods Farm in Tomerong, NSW, with 140 guests on March 1, 2018.
"We had a lovely antique dressing table setup with jars of glitter and face paint for guests to decorate themselves with during the reception," explains Brooke. "Later in the evening, I stepped back and I saw all the glittery faces around me, every single one of our guests was smothered in glitter and I just smiled. It warmed my heart to see everyone had embraced our vision, however different and weird it was, everyone joined in and for two days they were free spirits with us."
The bride credits the success of their wedding day to her and Chris' ability to work together. "I was working on a remote mine site for 10 months of our planning period while Chris was travelling with work and surfing in Chile … and we still planned our perfect wedding."
Photos courtesy of Nathan Lapham and Giant Invitations.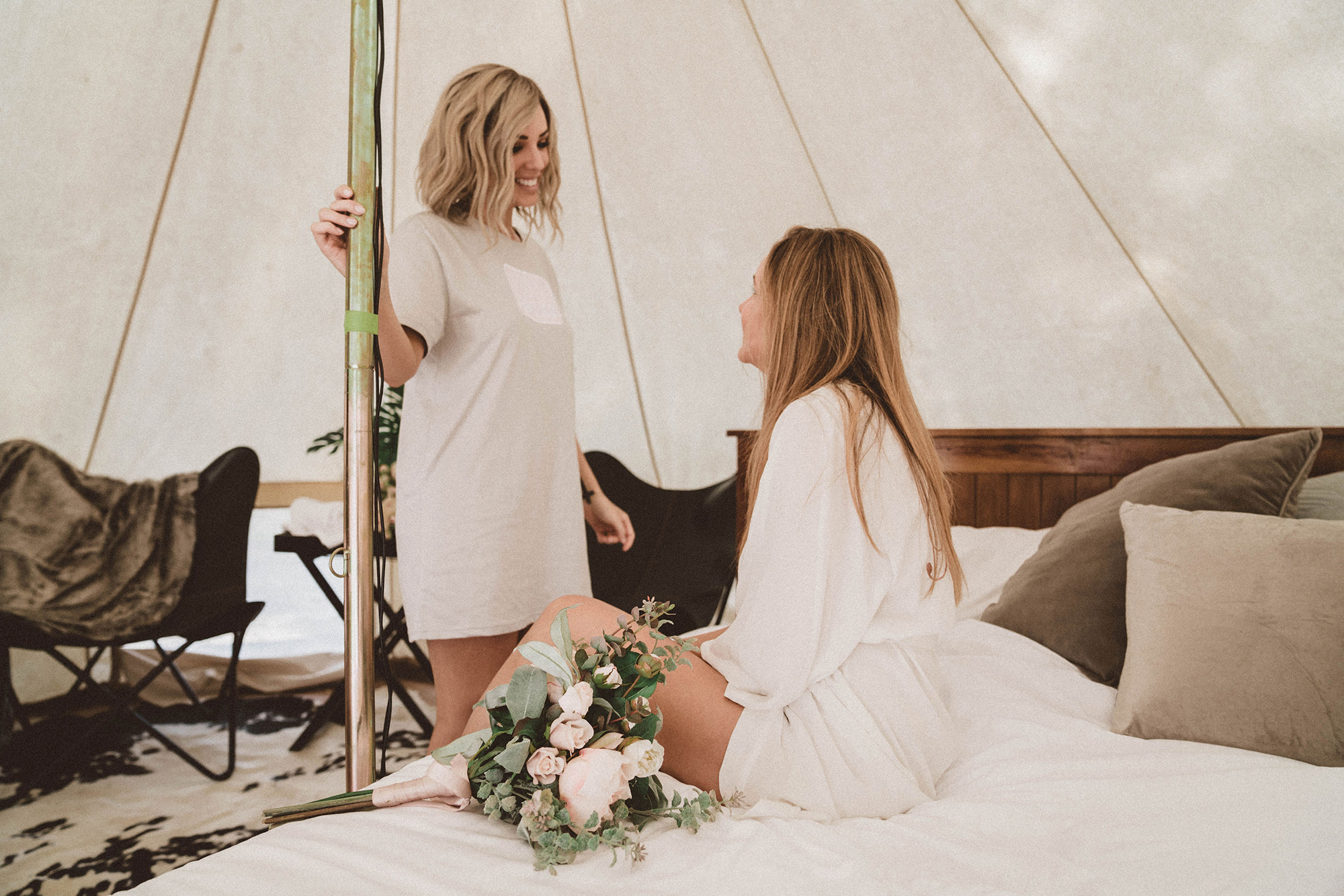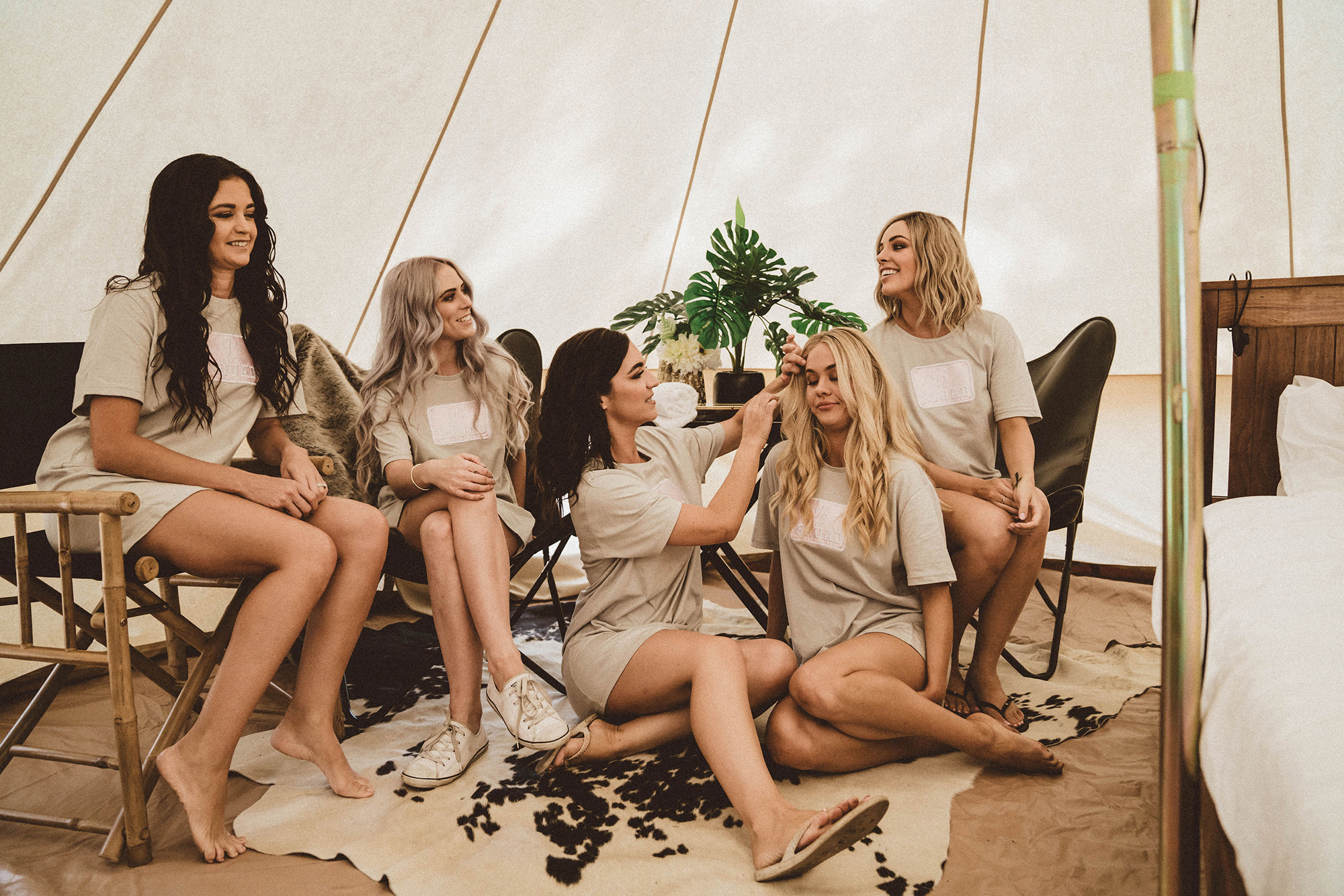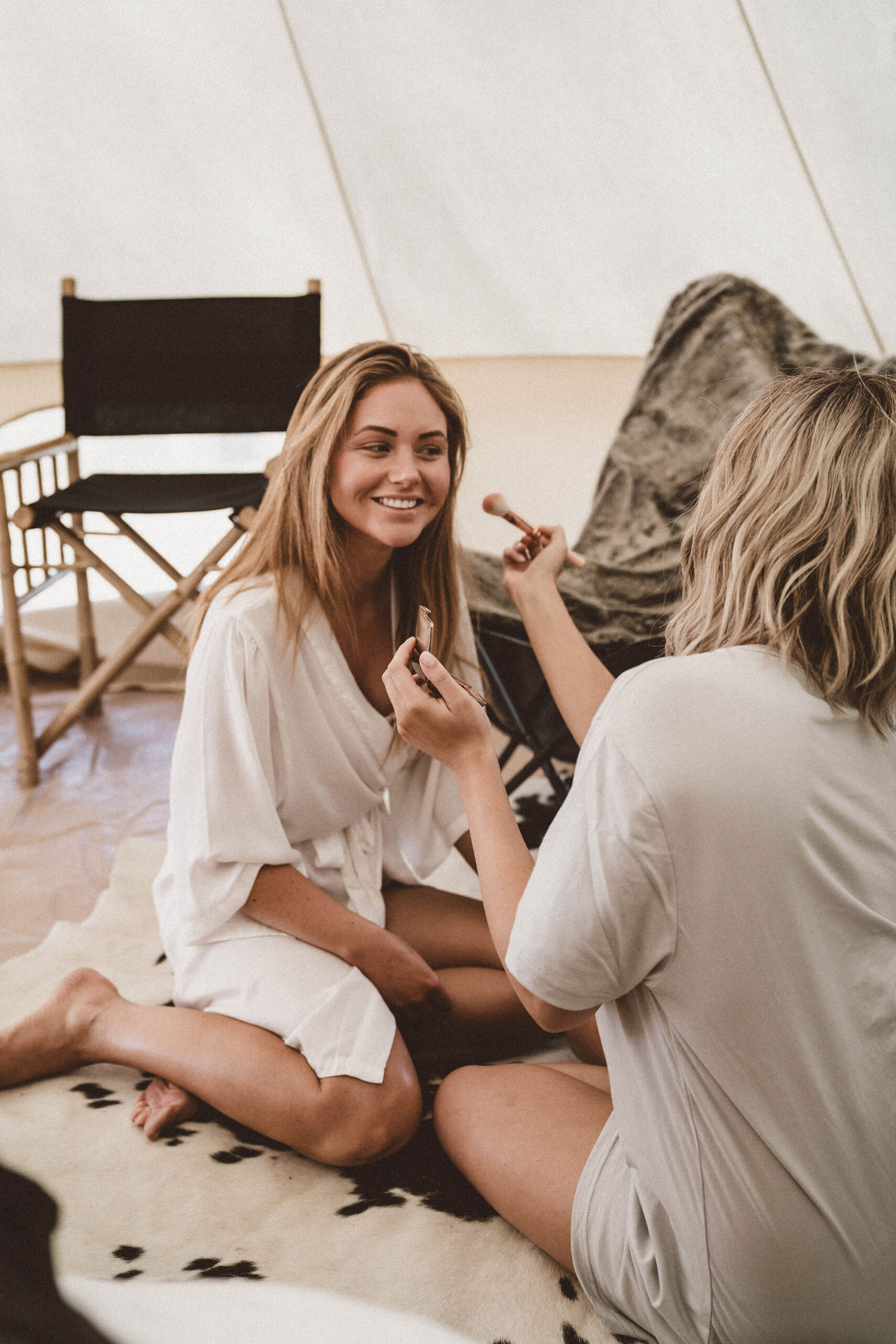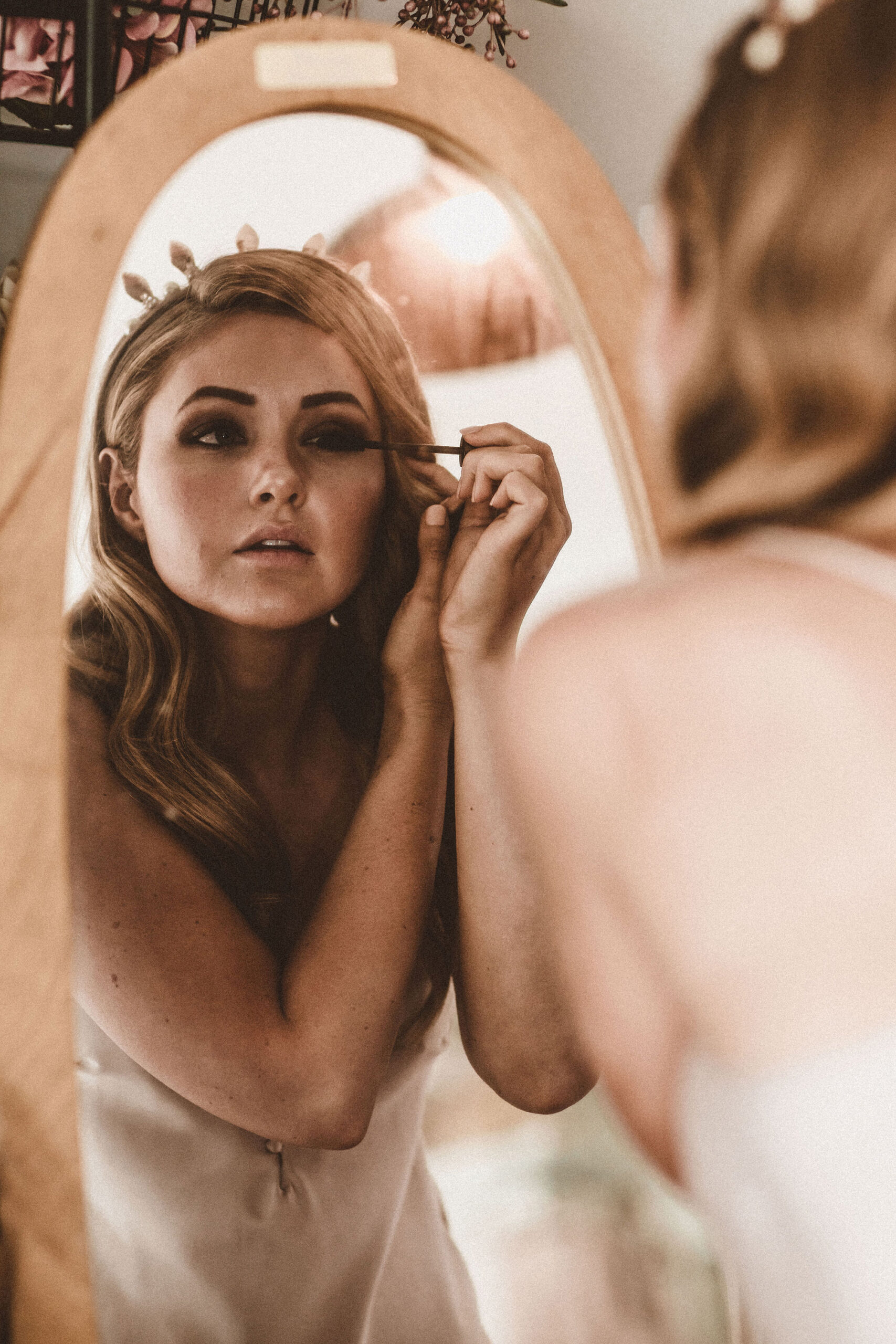 As a qualified makeup artist, Brooke did her own makeup on the day.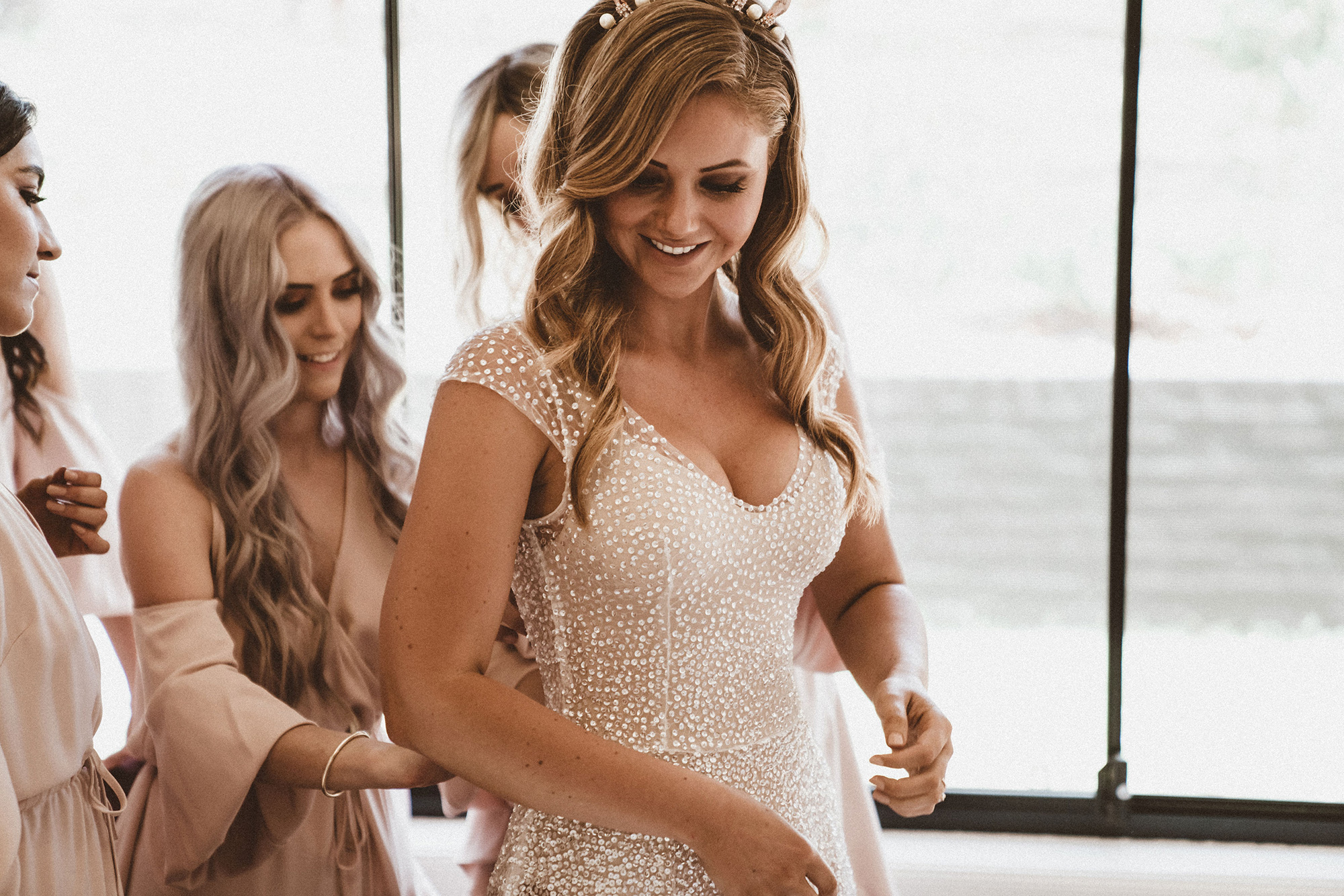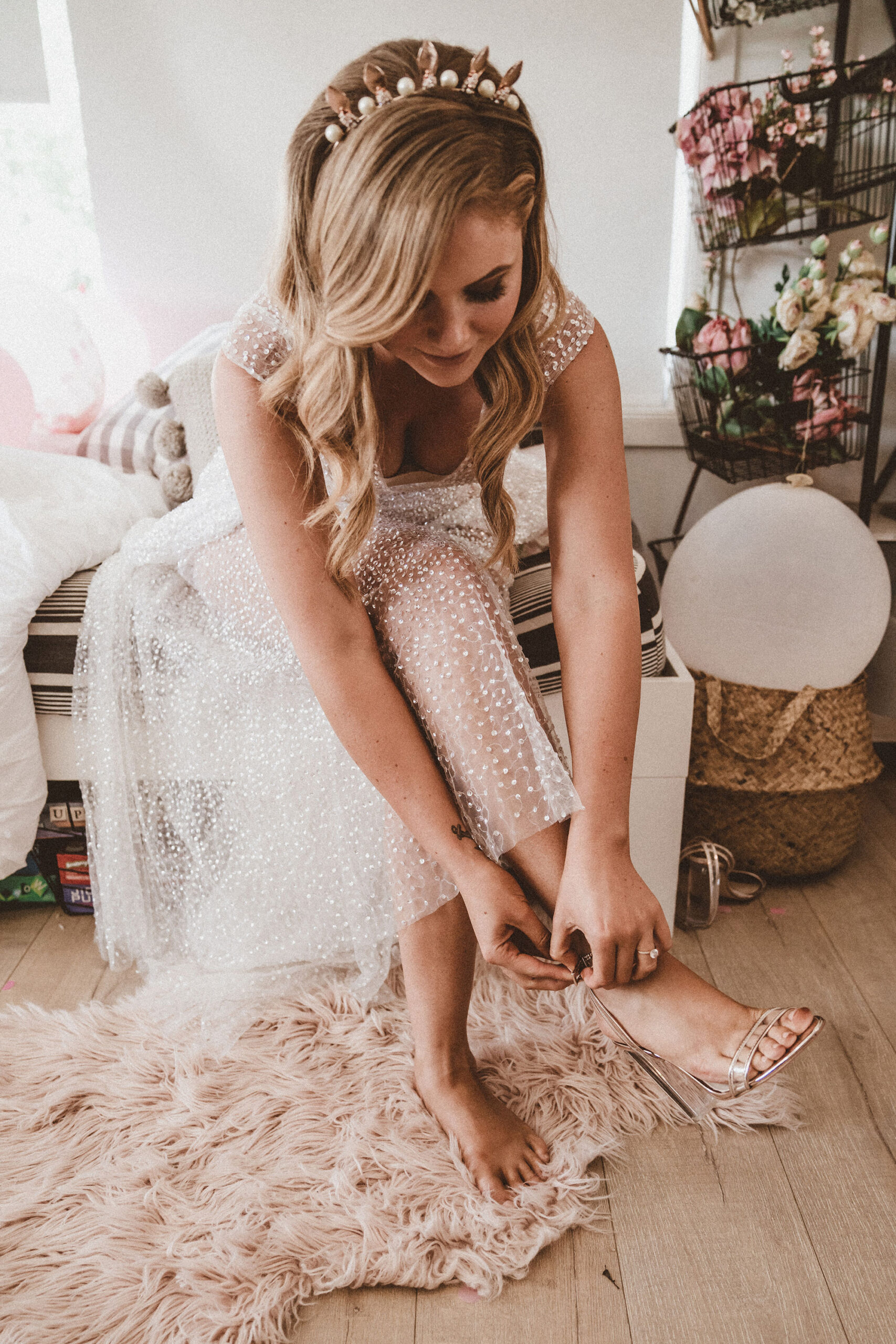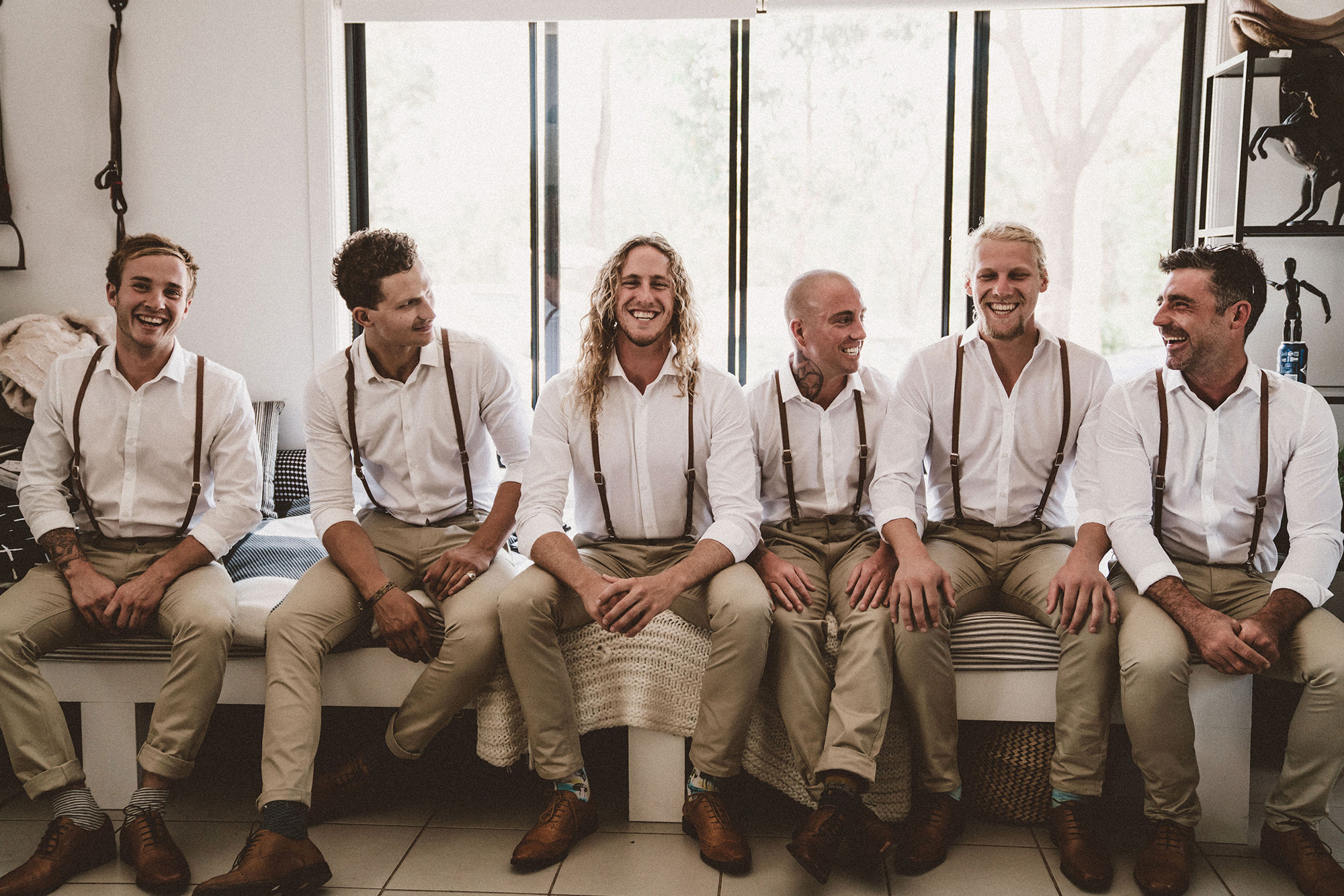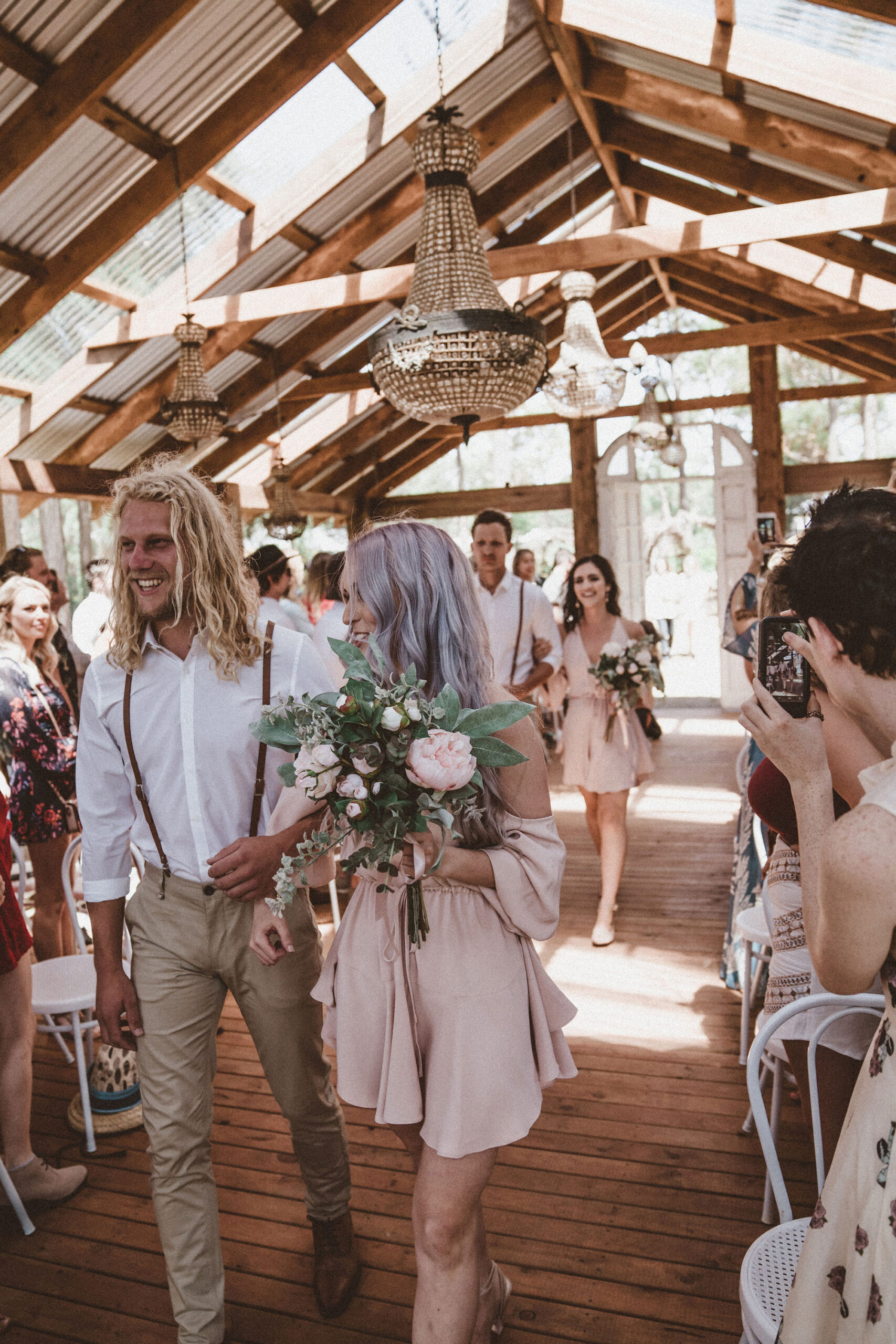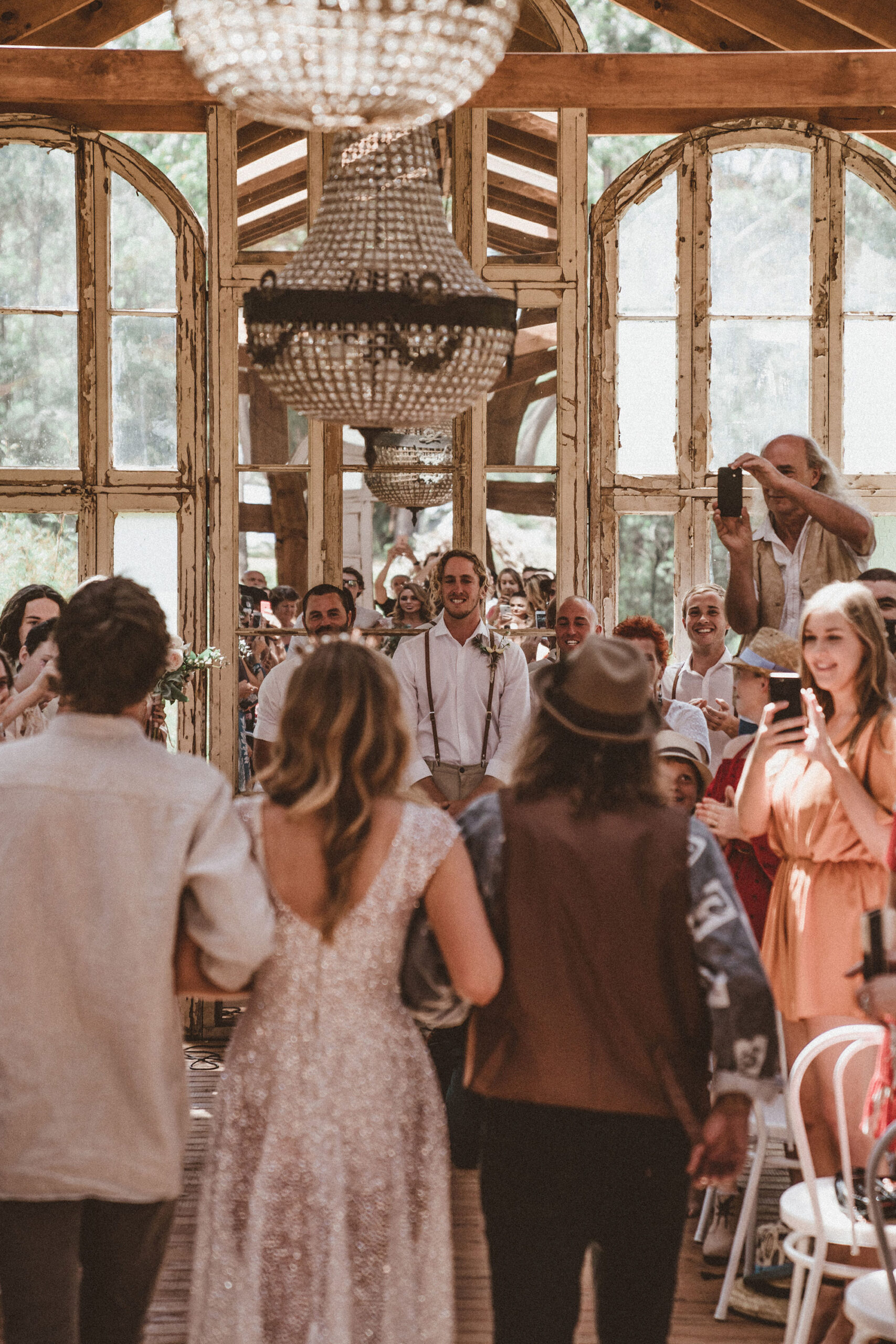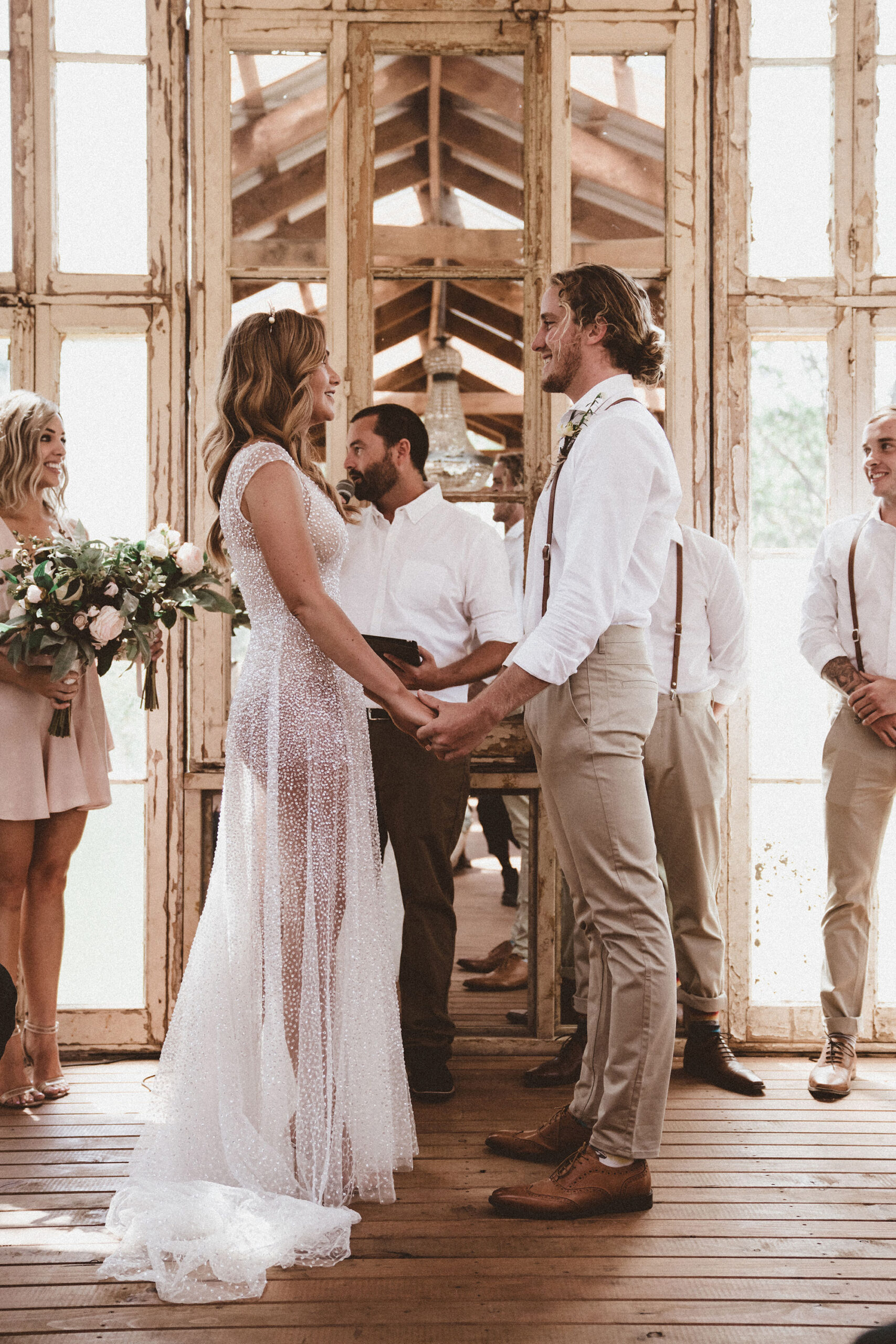 Brooke found her dream wedding dress on Pinterest but didn't know where it was from. She stumbled it across it by accident while wedding dress shopping in Melbourne.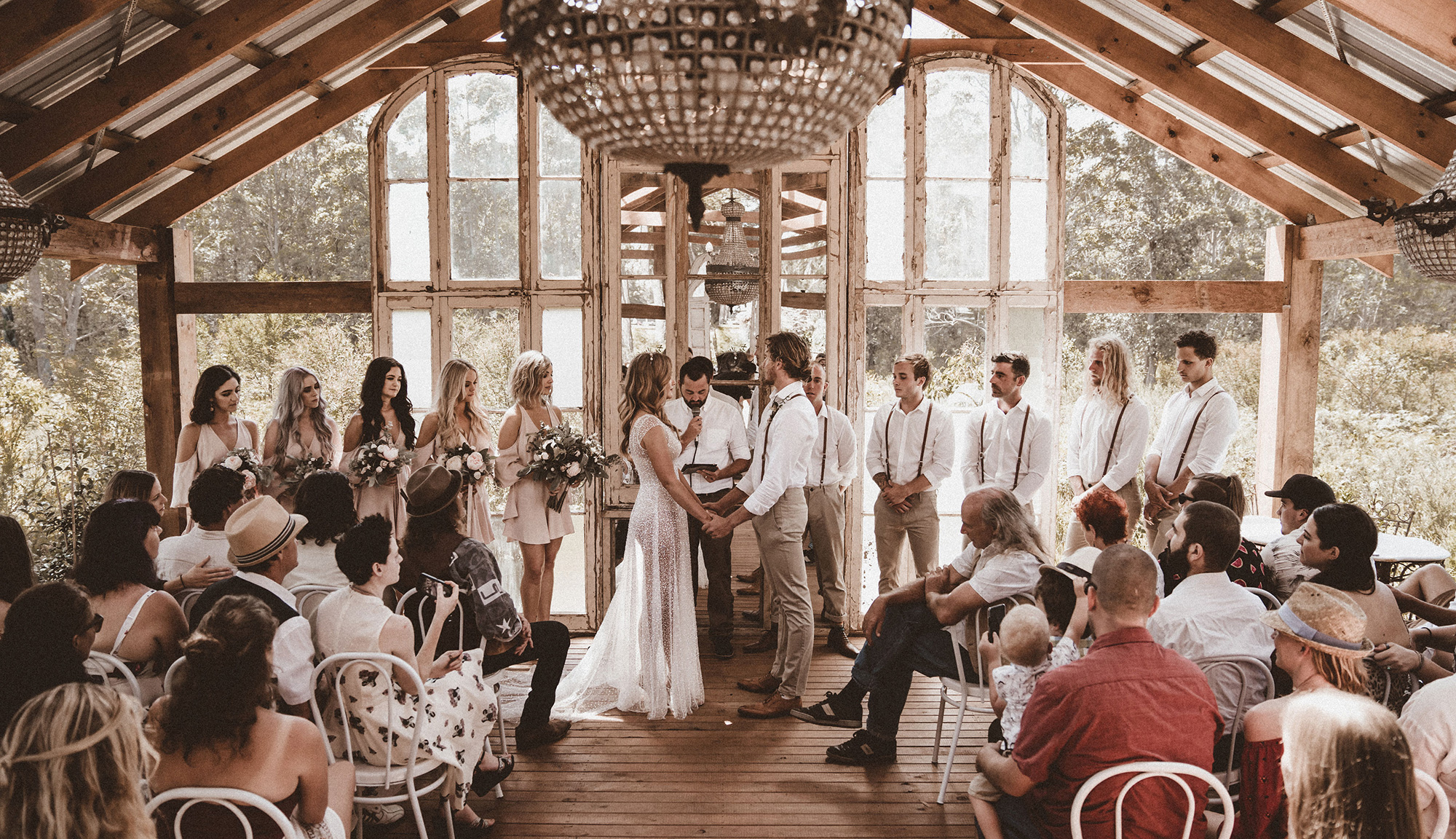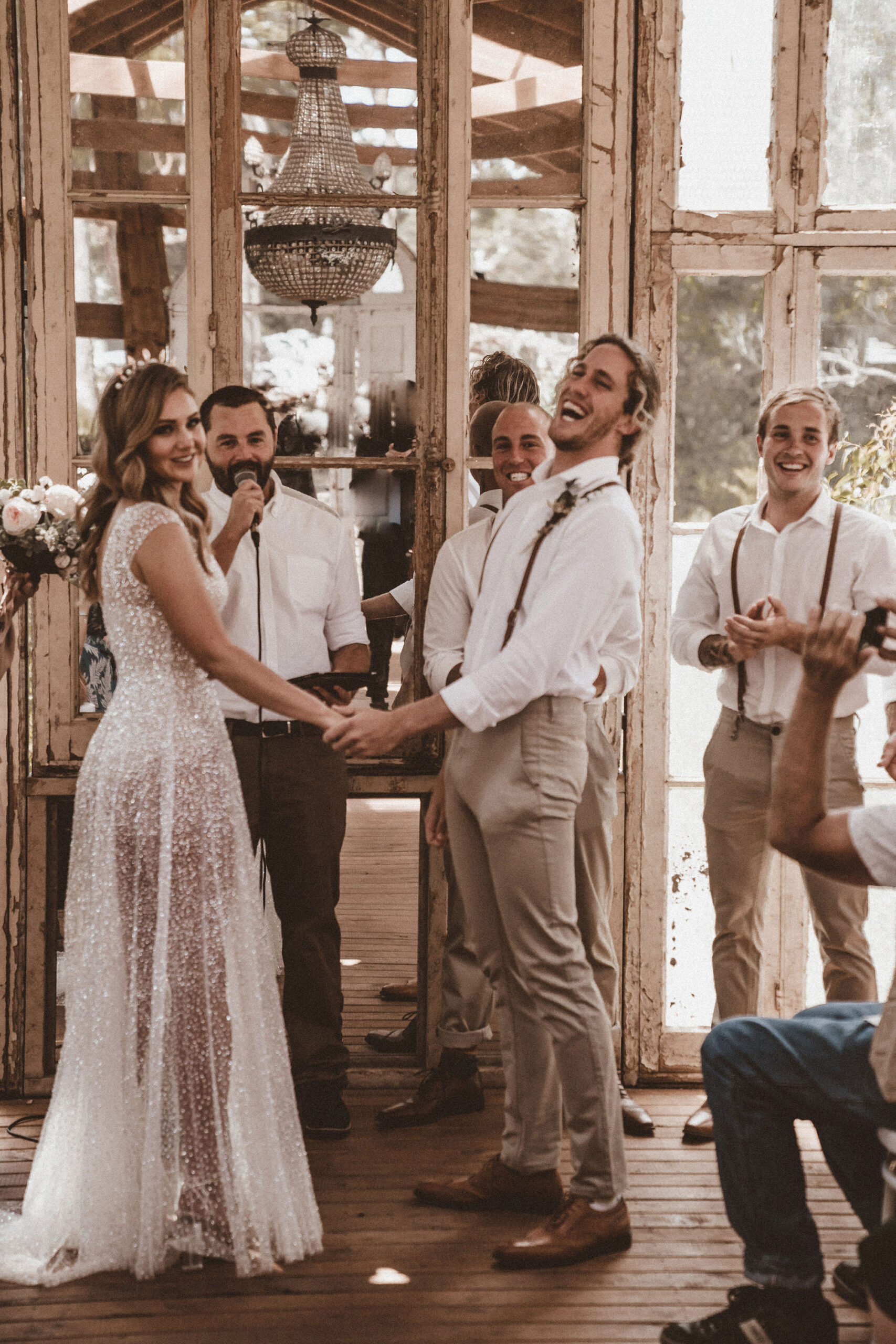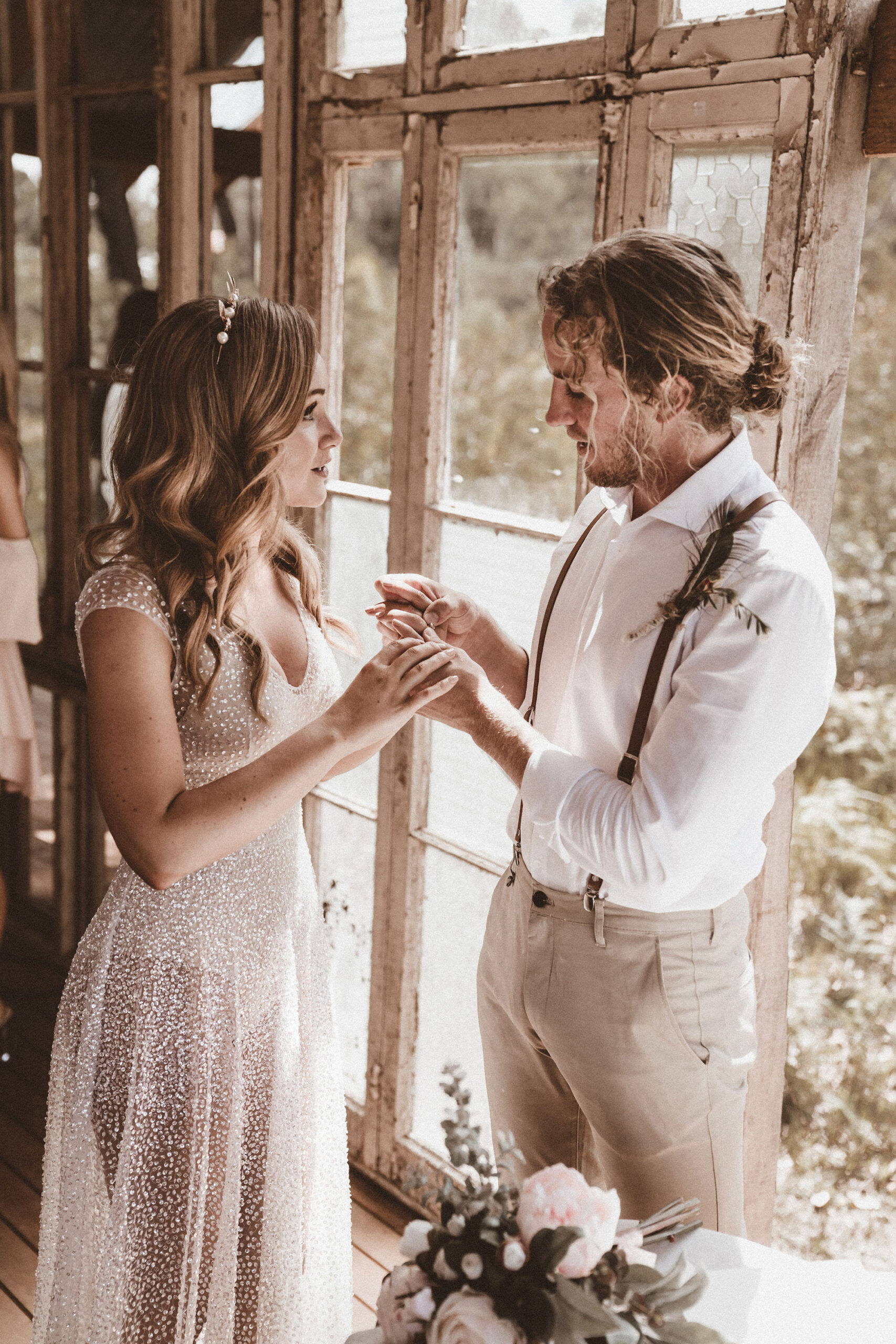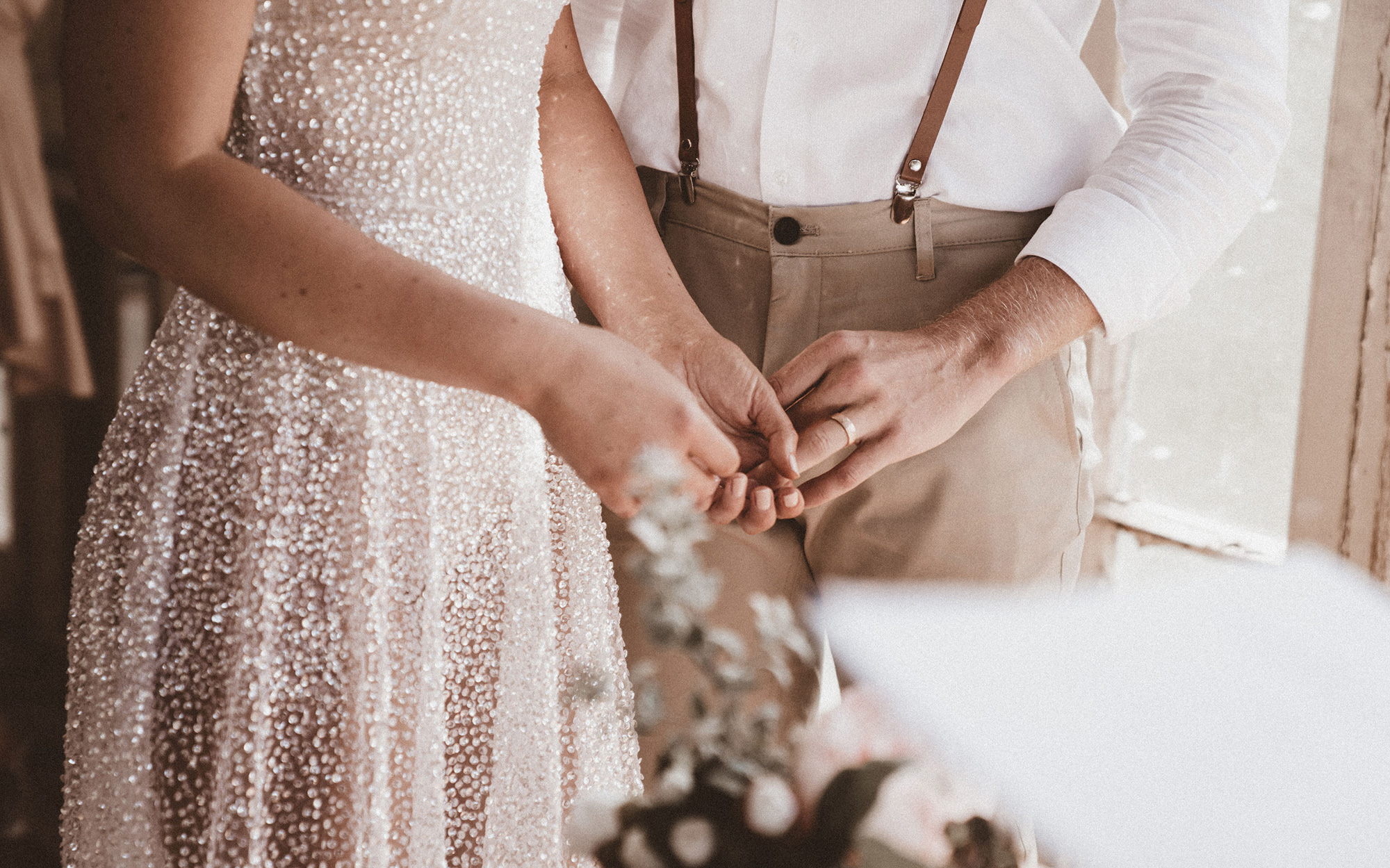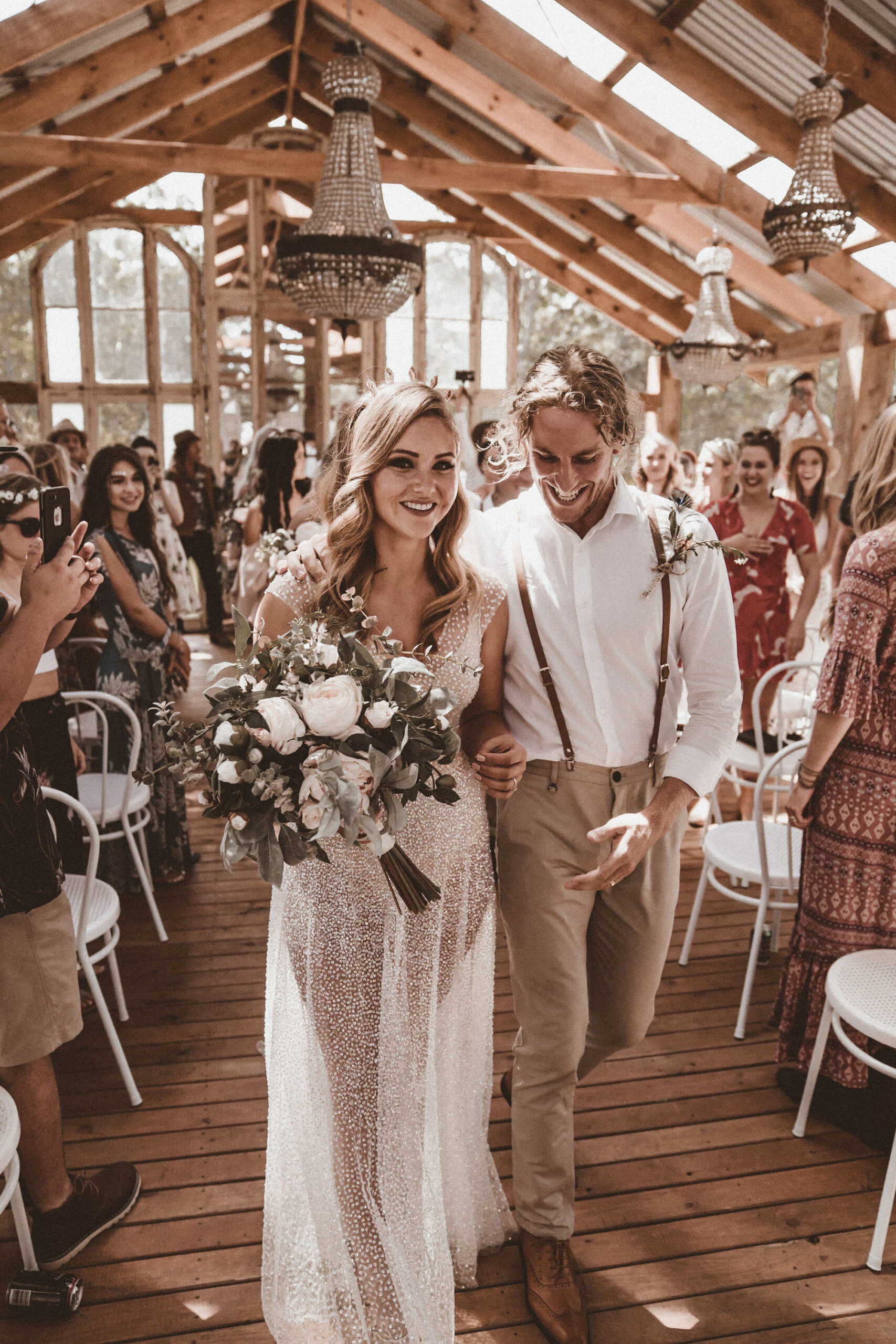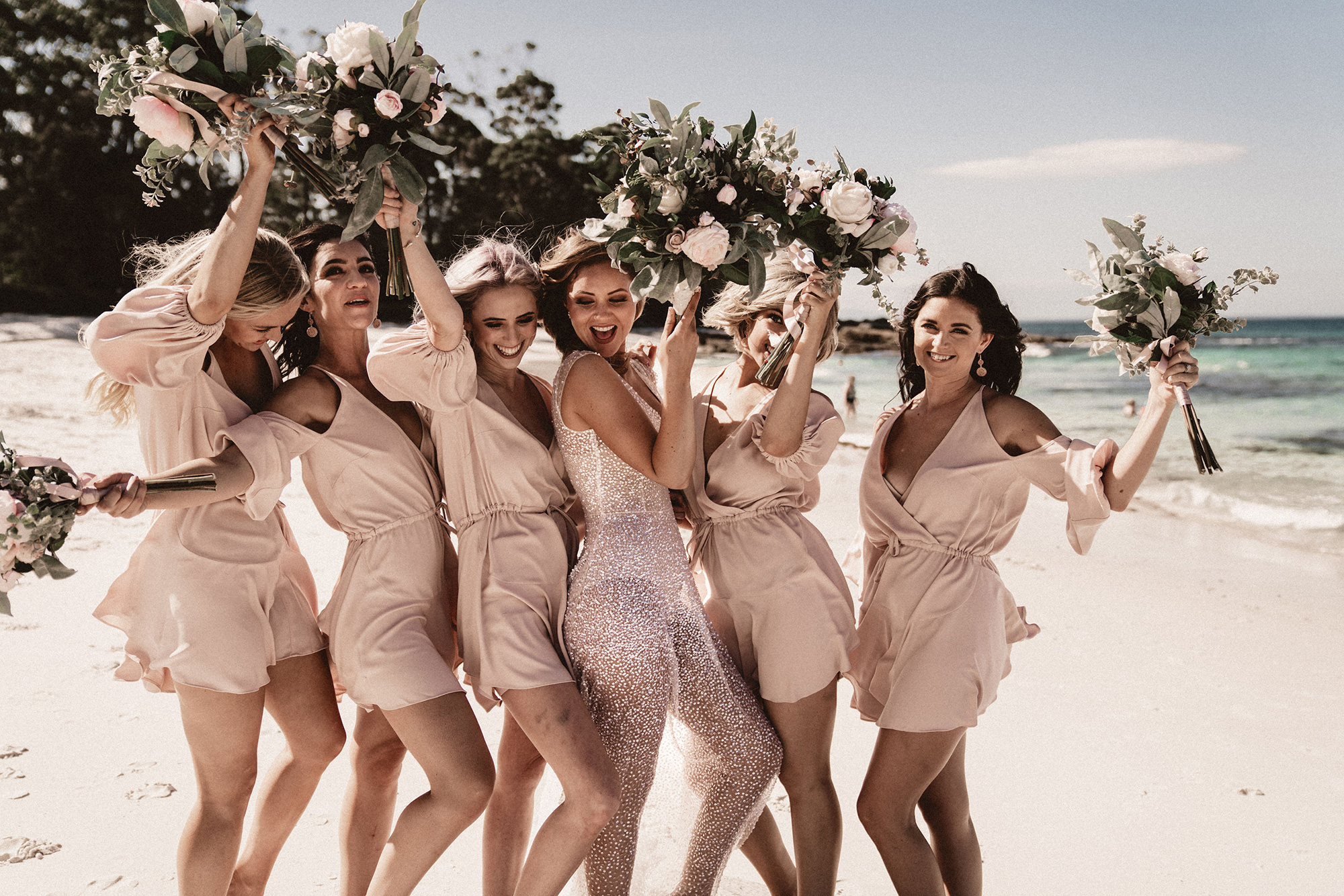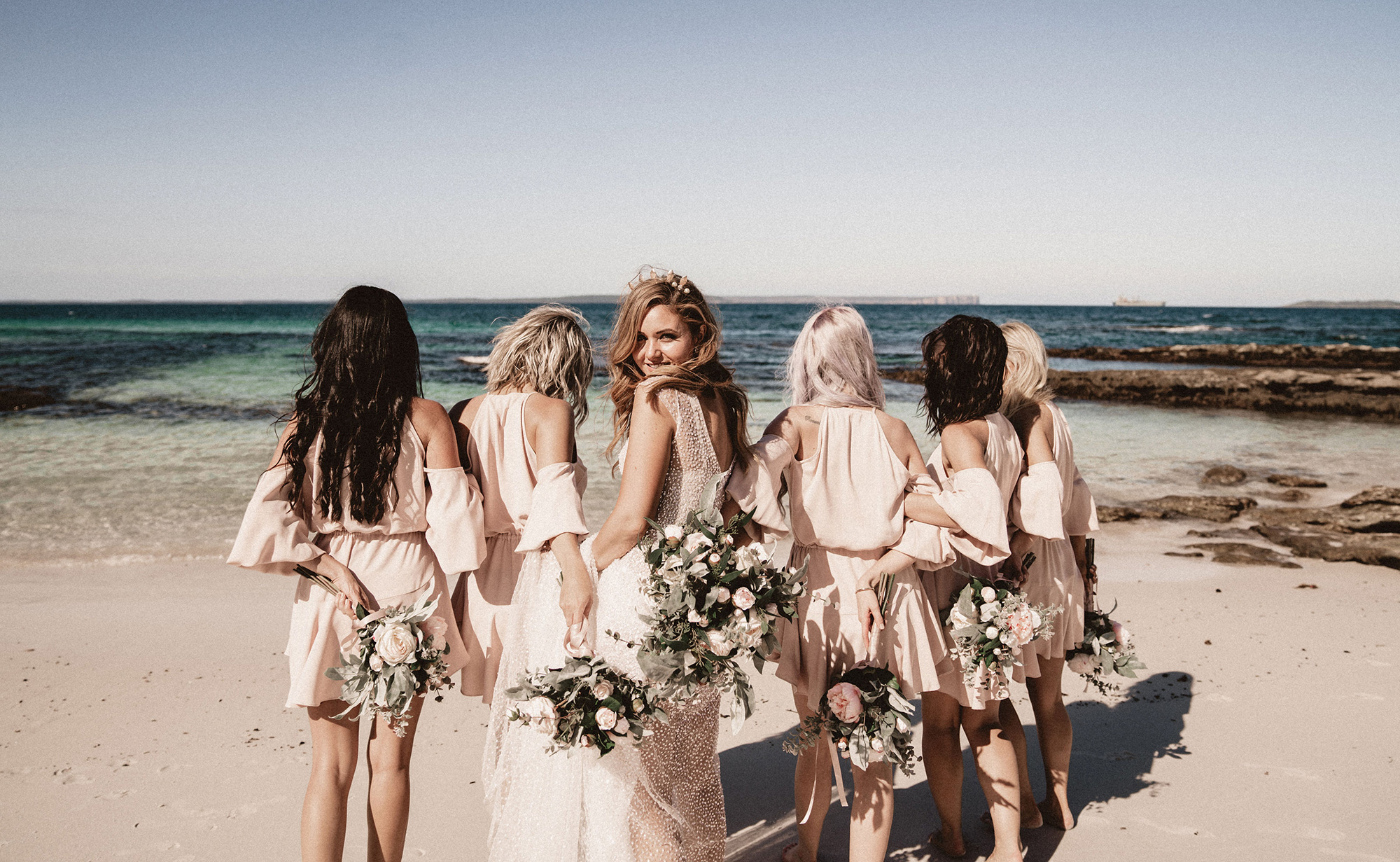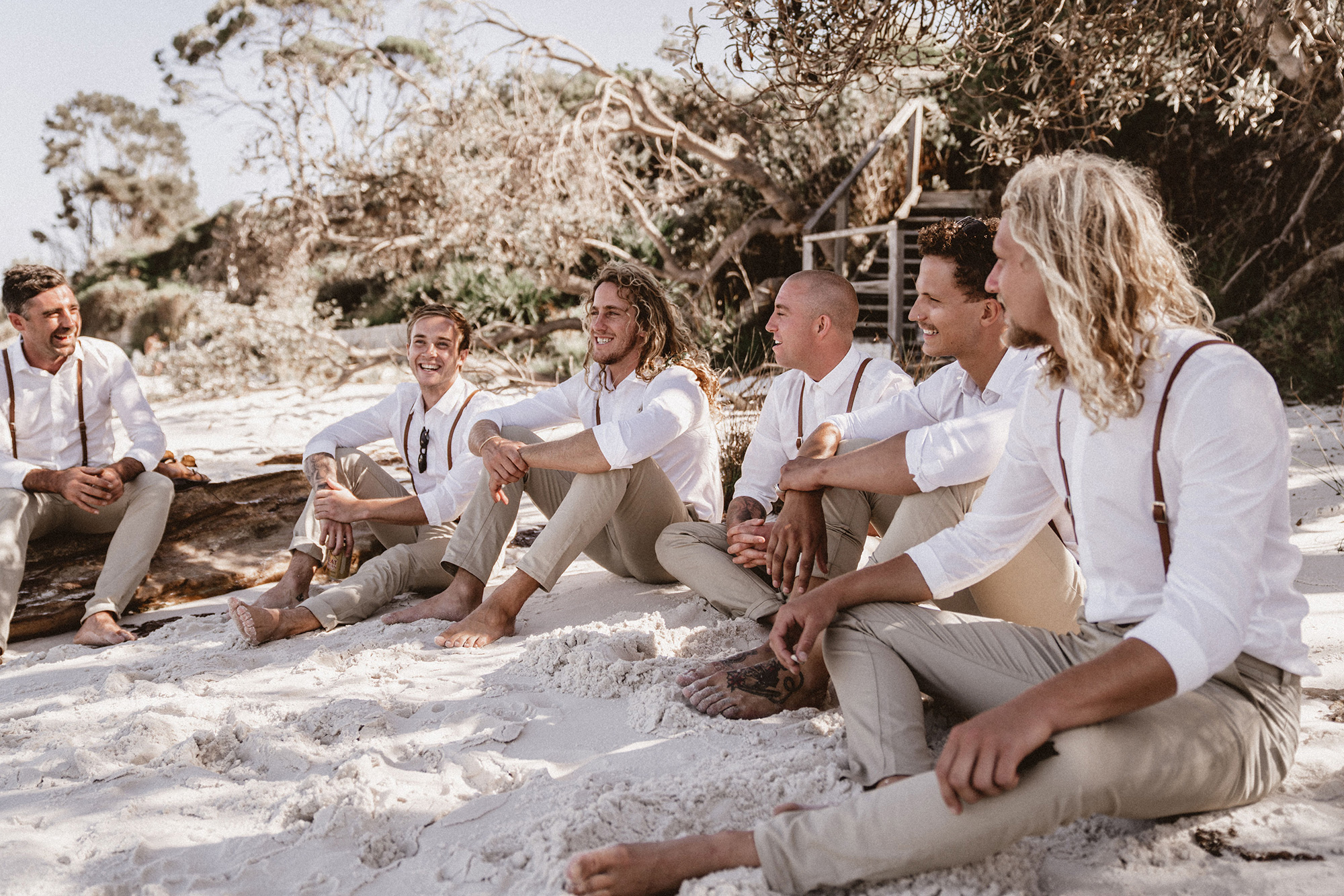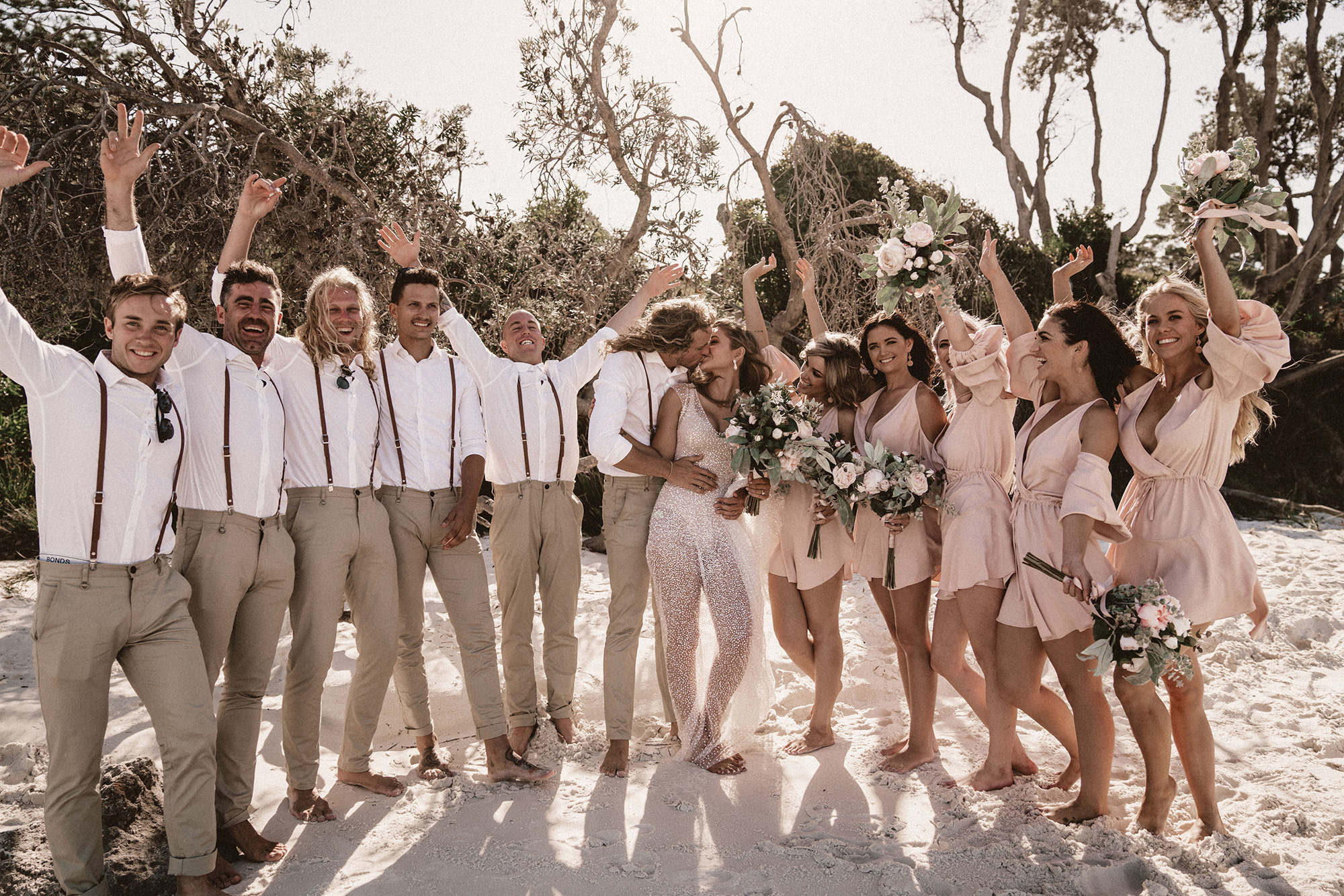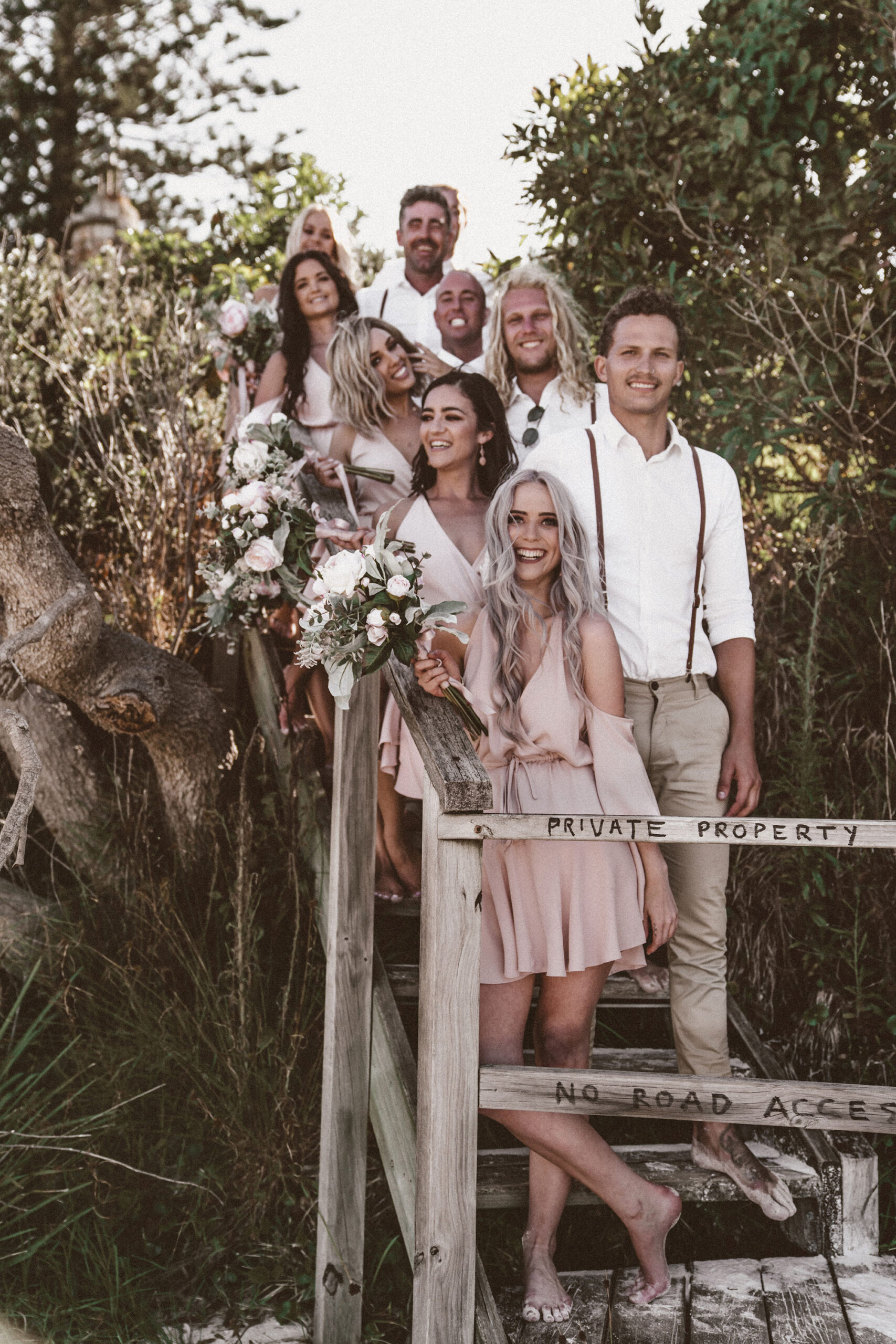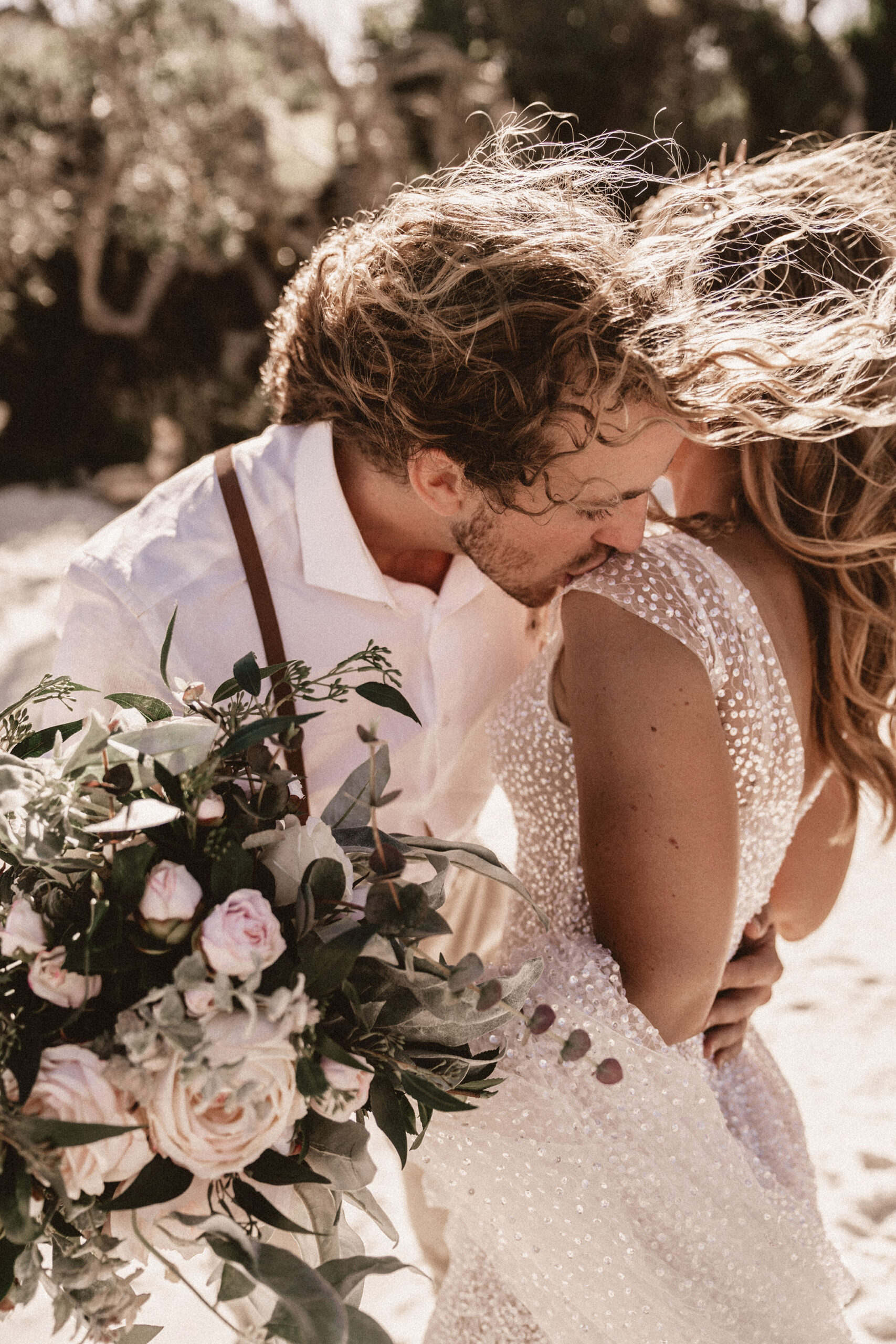 "What I love most about Chris is his unwavering faith that things will be OK, no matter the situation. He is steadfast, always," Brooke says.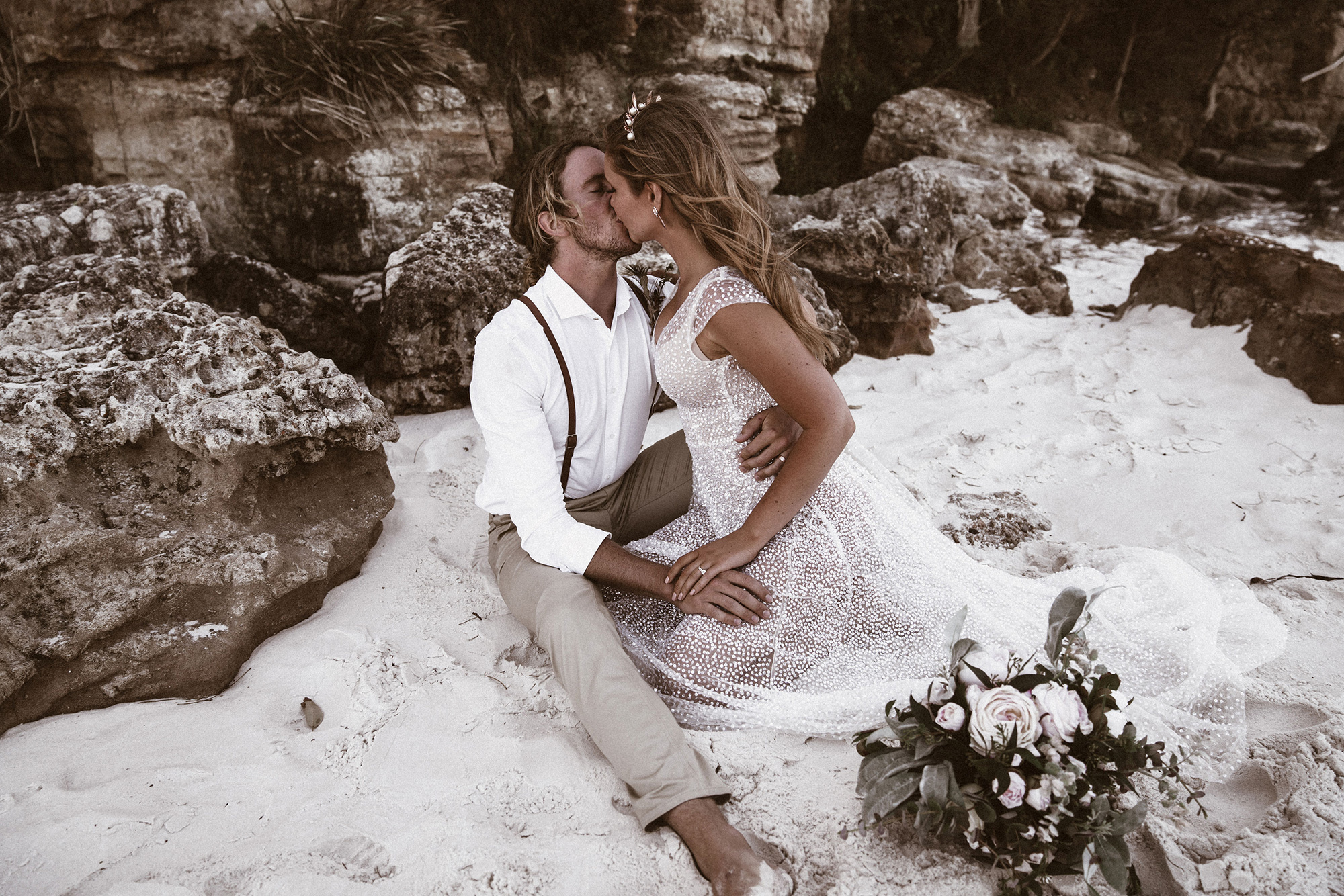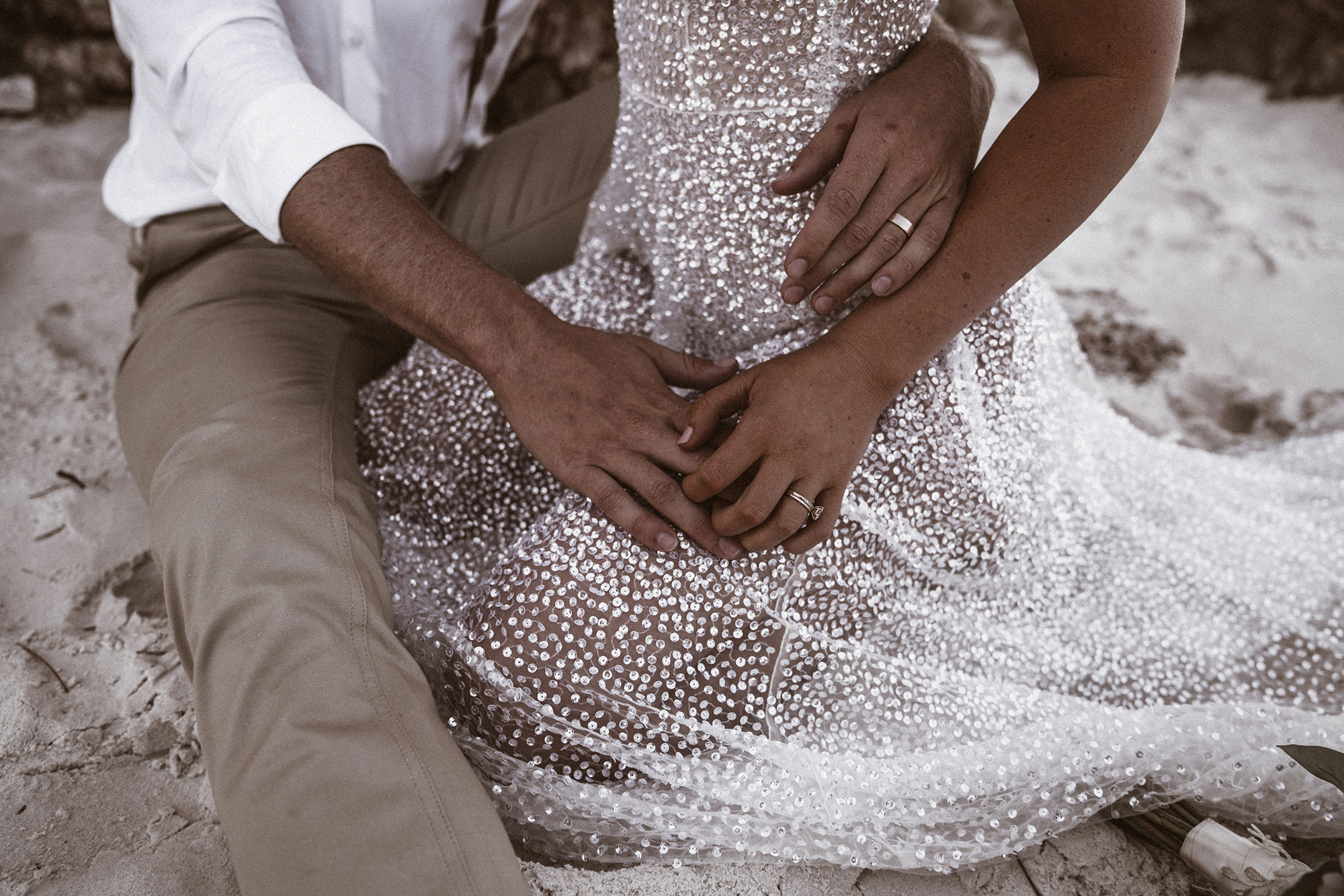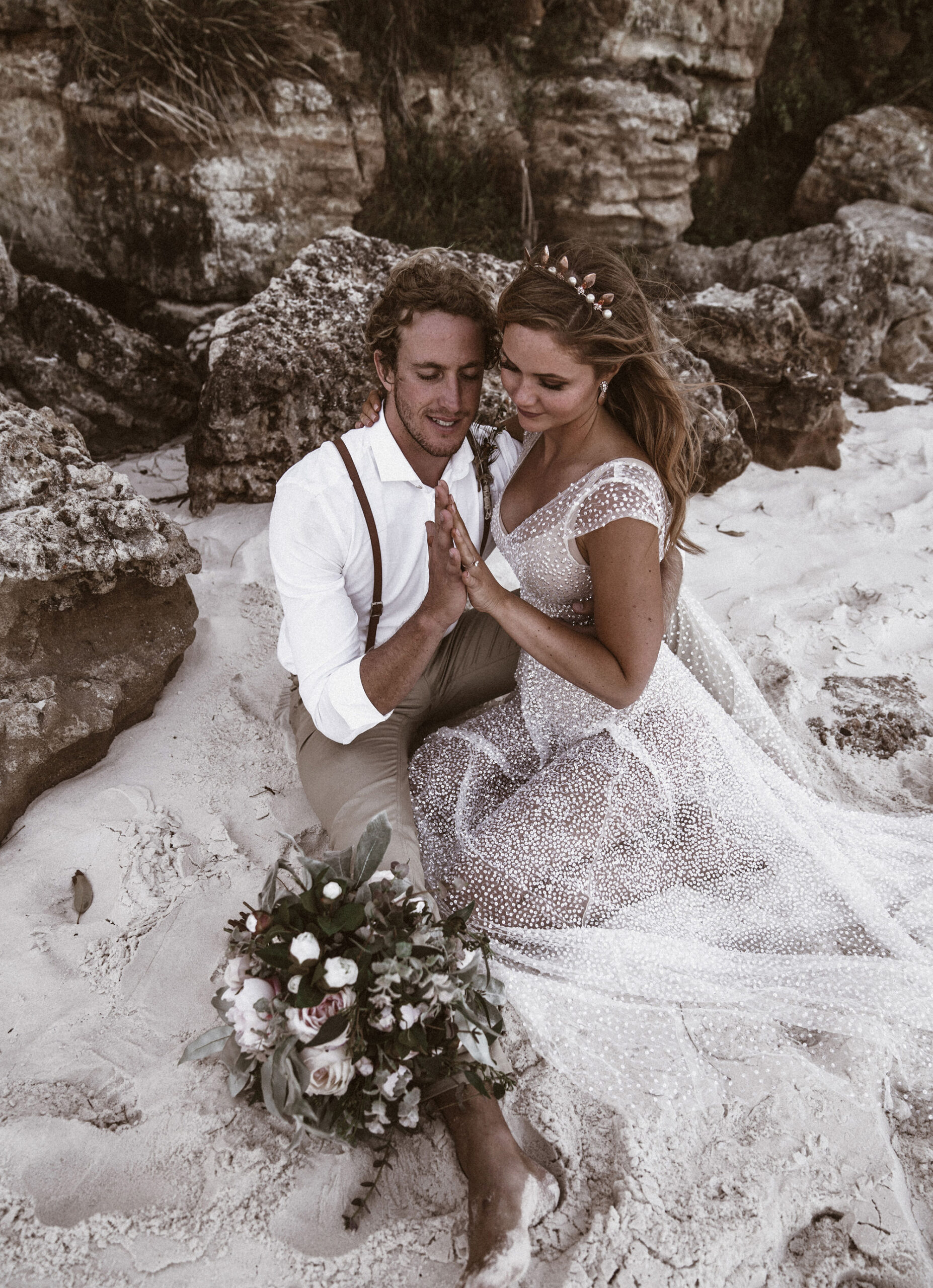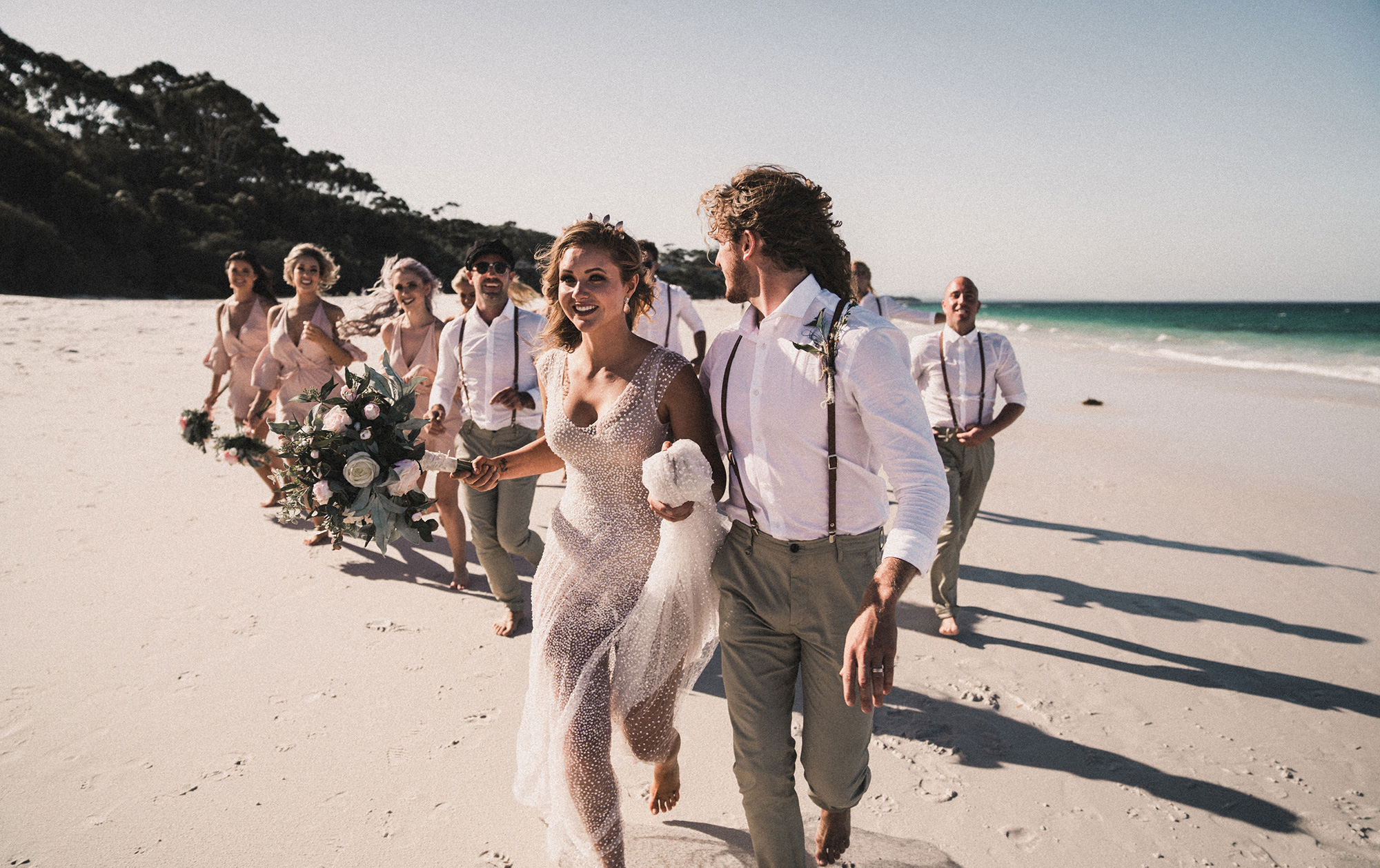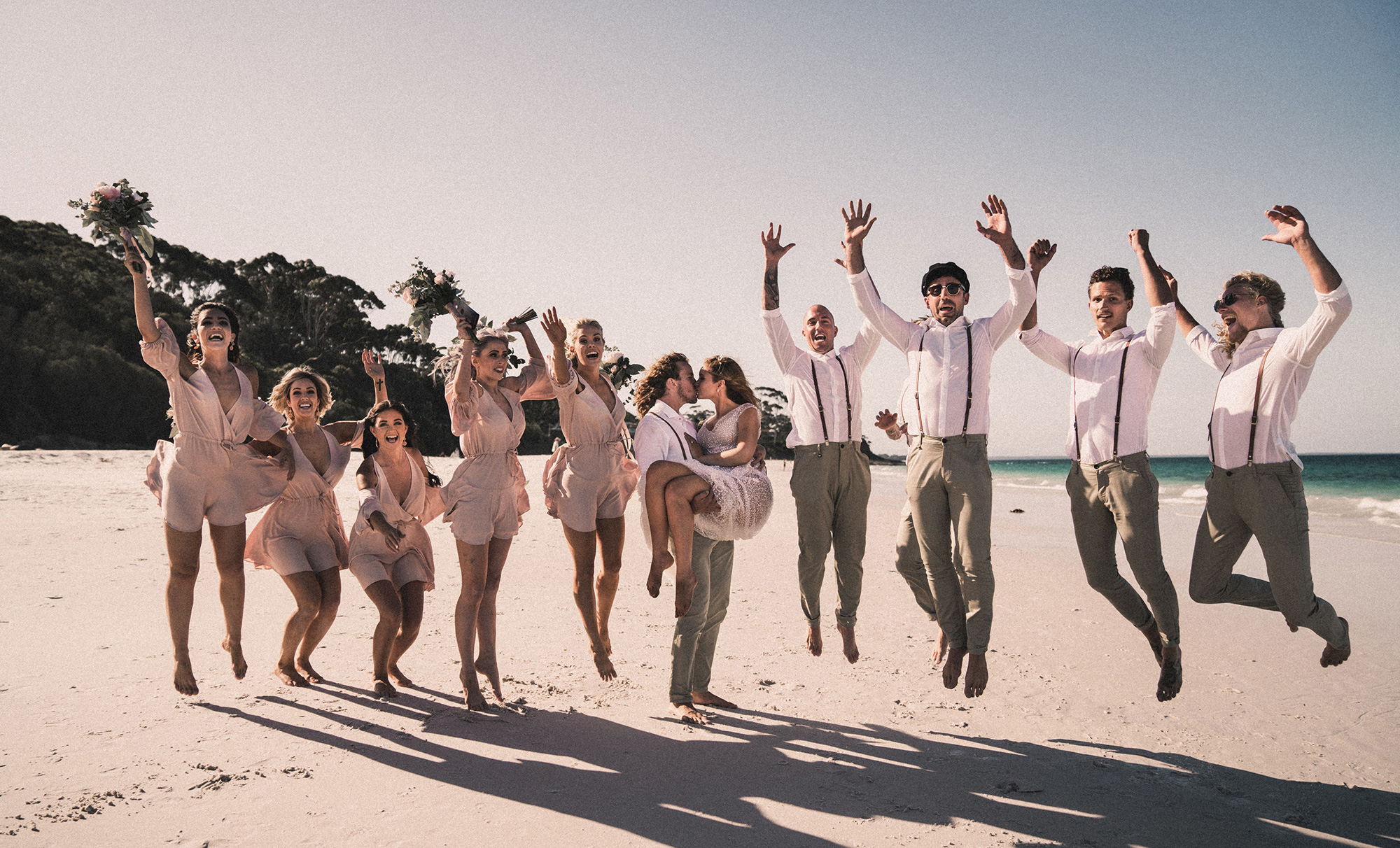 The couple were determined to make their wedding relaxed.