Although Adam was focusing on pursuing his dream to become a pilot, Danielle was a welcomed distraction.
The pair survived two years long-distance, with Adam working various flying jobs around Australia, before the pair got engaged while on their favourite walk through the Noosa National Park. And so their luxury winery wedding preparations commenced!
"With Adam's support, my mother and I created the wedding I had always dreamed of," says the bride. "We wanted it to be a wedding that not only we would never forget, but also our guests."
On June 1, 2019, the morning kicked off with spectacular weather – perfect for an outdoor ceremony on the Sunshine Coast Hinterland. Celebrations continued after with live music and a long table reception held at Maleny Manor.
"Although both Adam and I have never danced before, to our surprise this was our favourite part. We got five minutes alone to dance together on a pontoon beside a lake while fireworks went off in the background," says Danielle. "It was the most spectacular day."
Photos courtesy of Nicola Lemmon.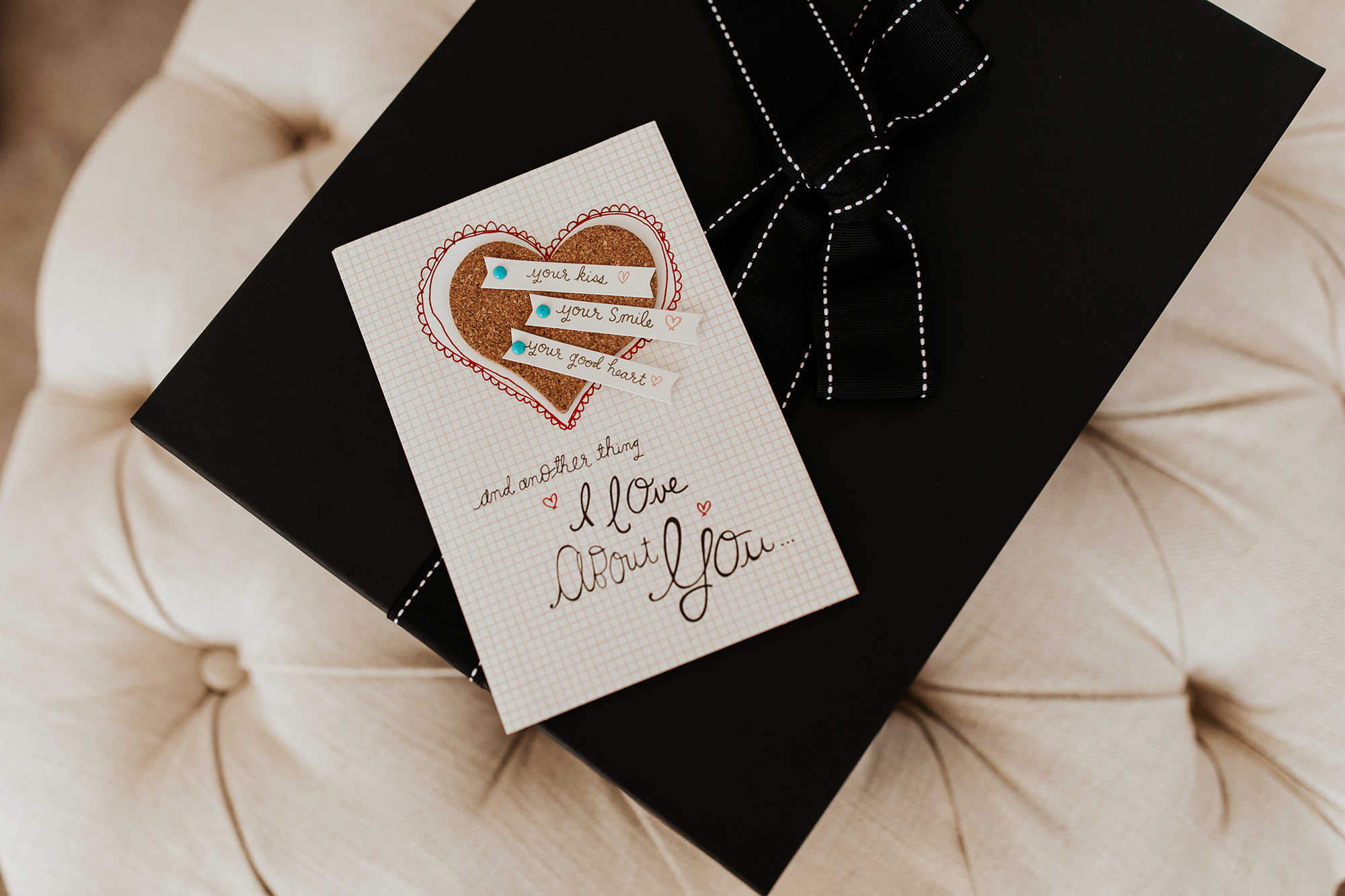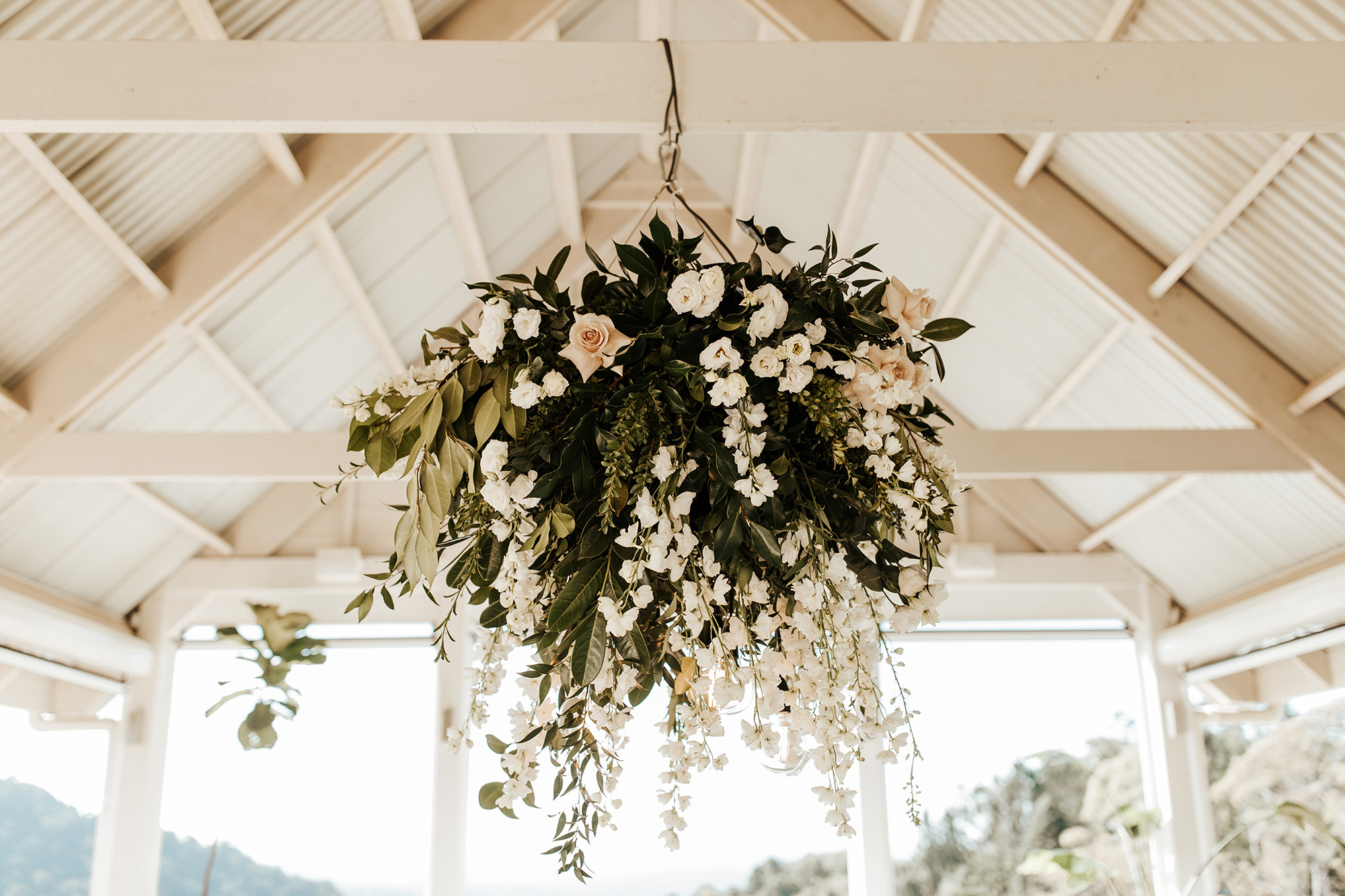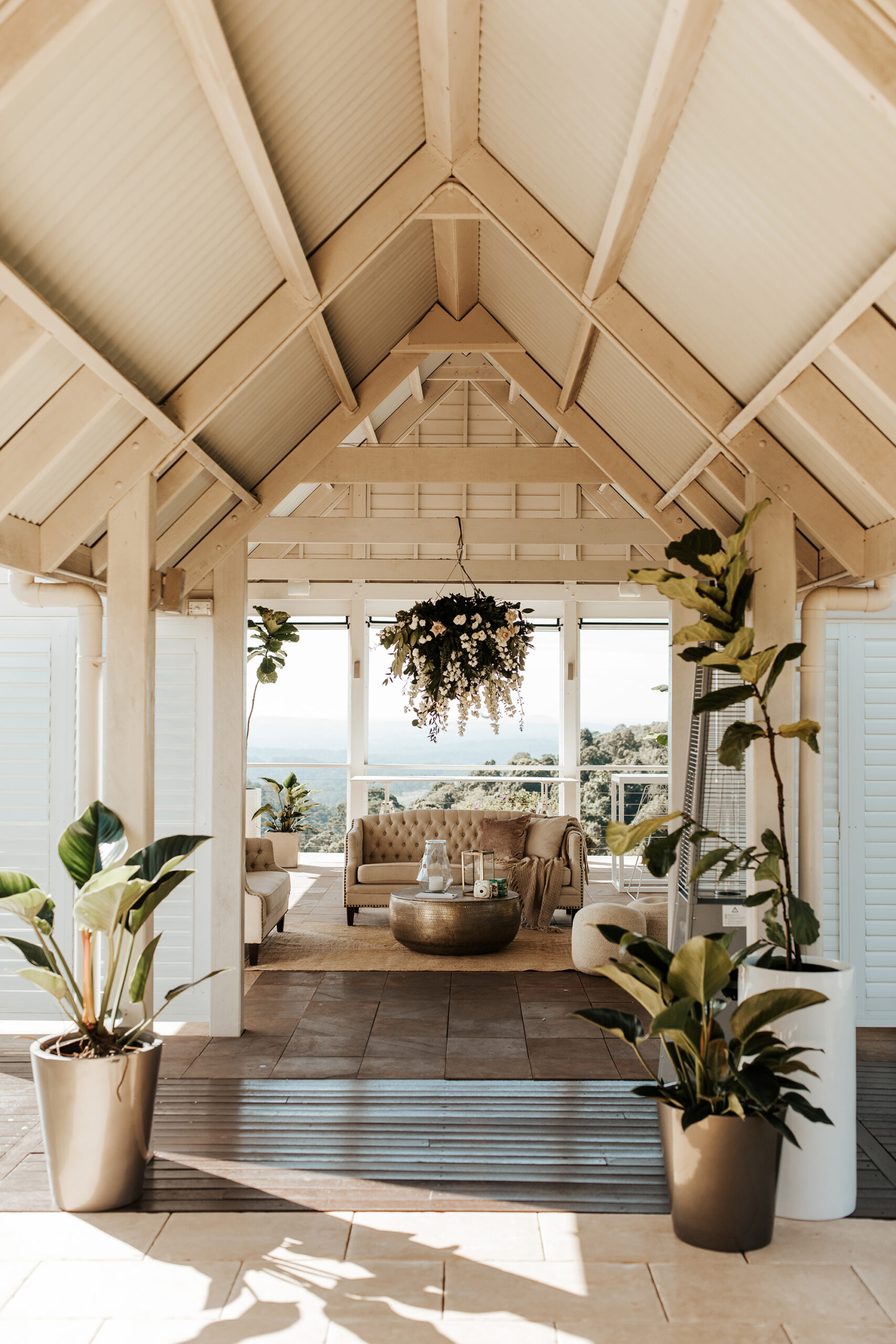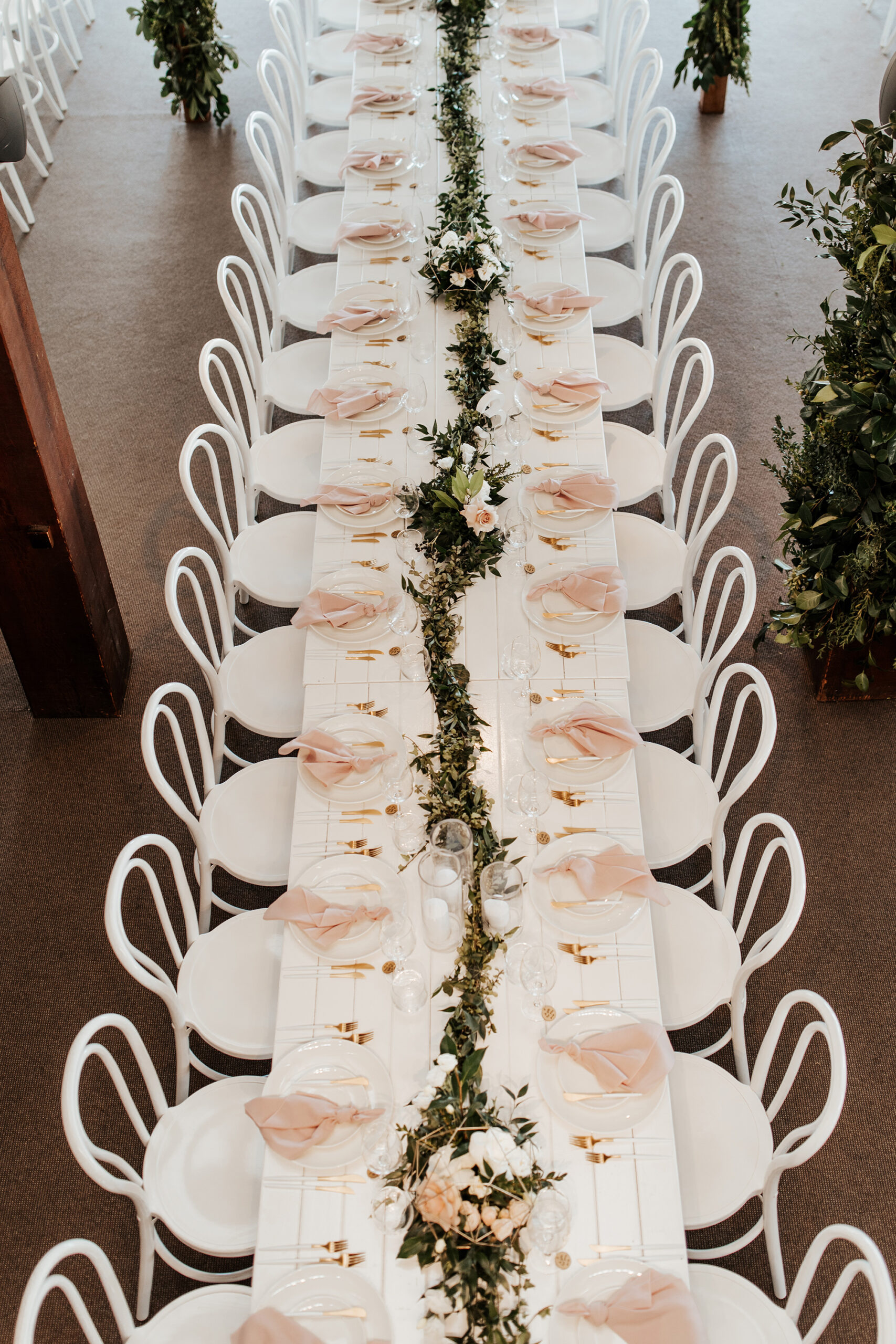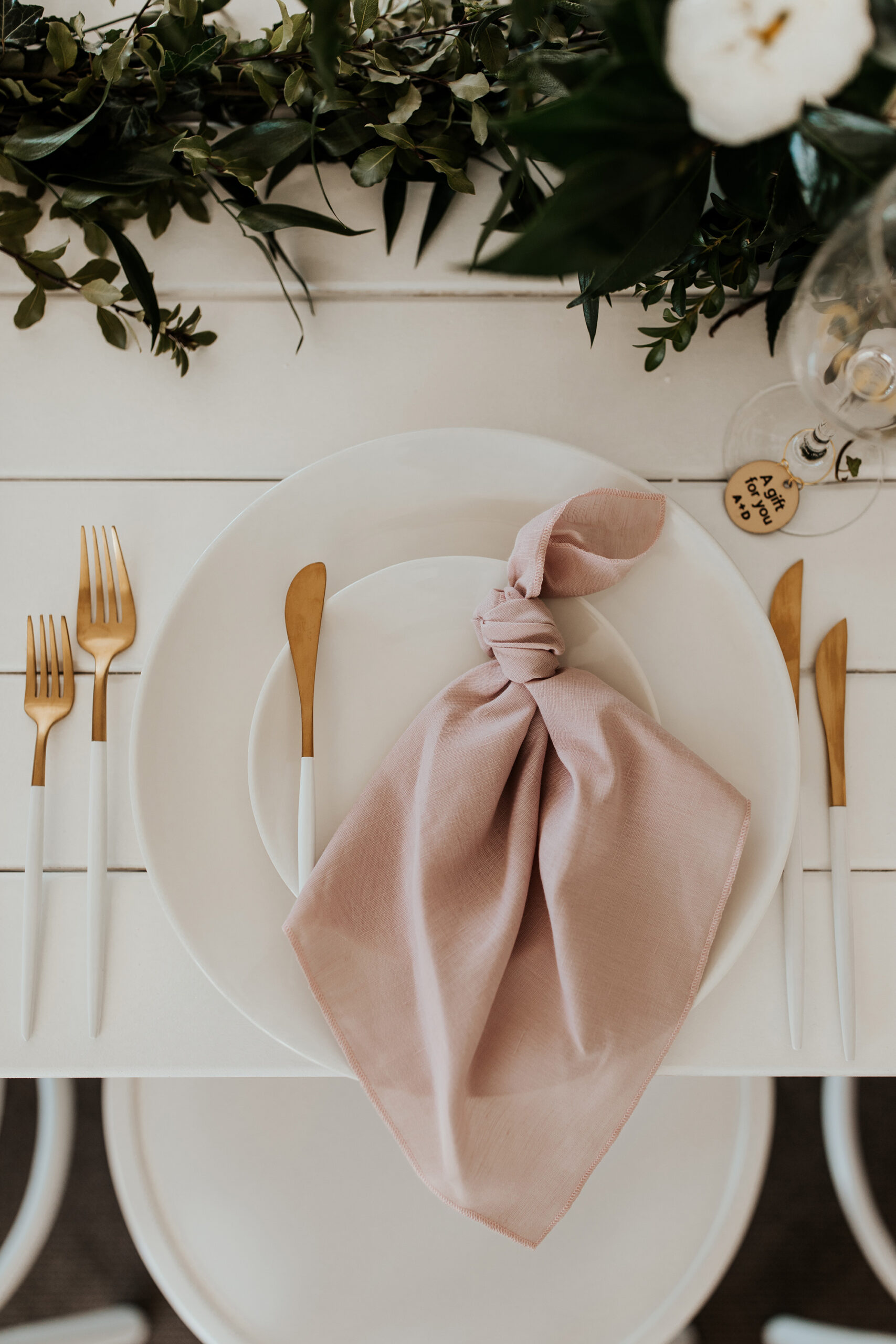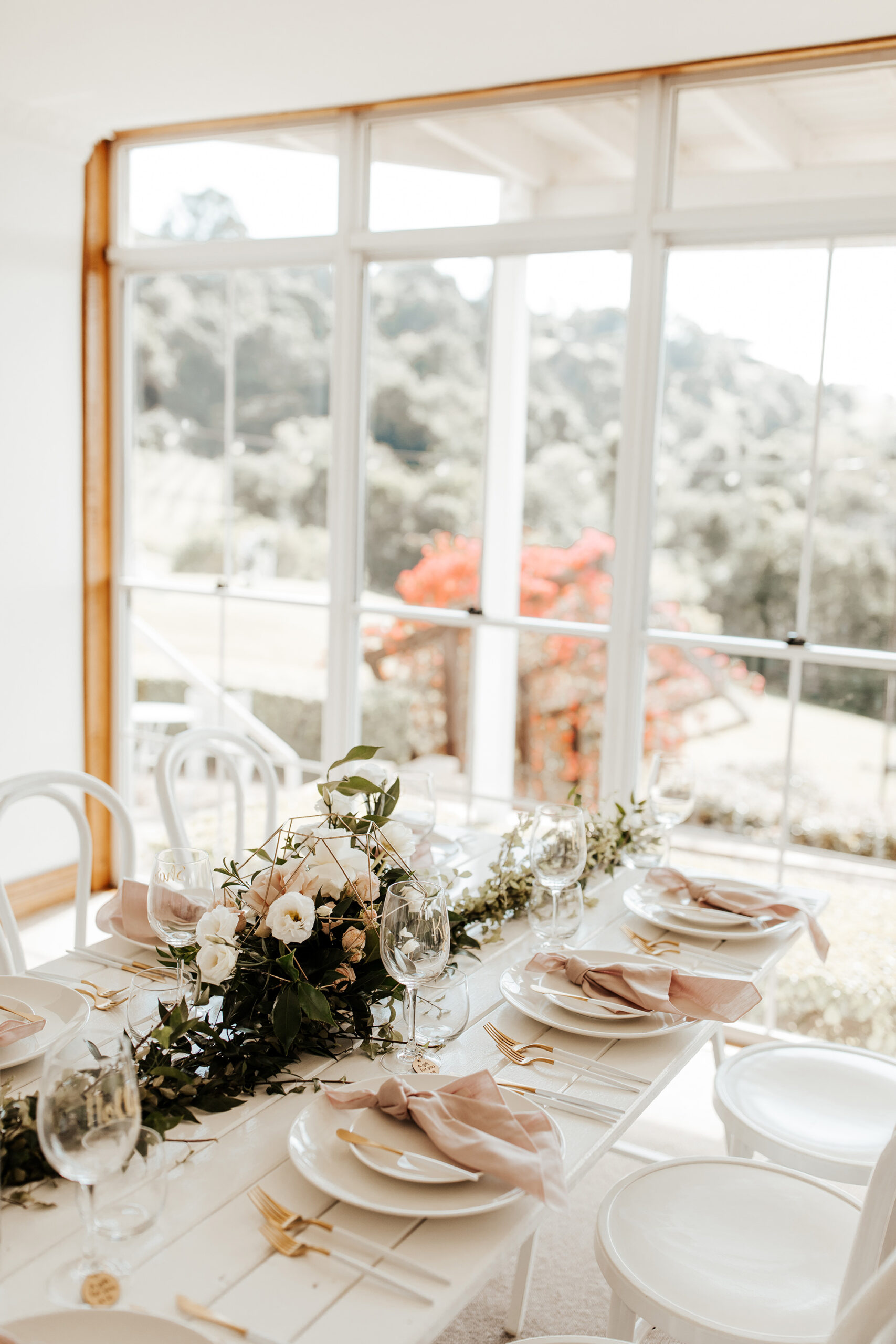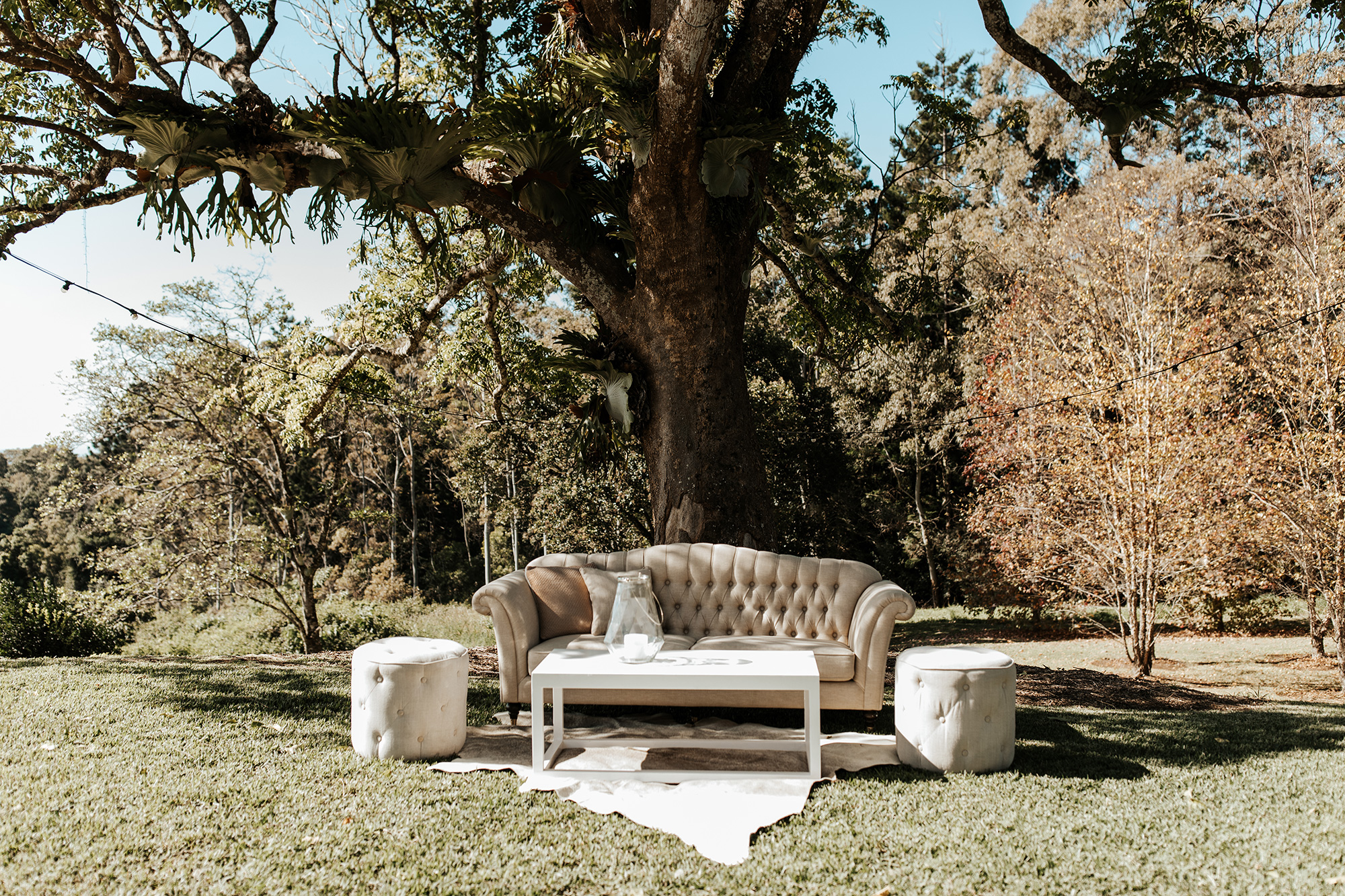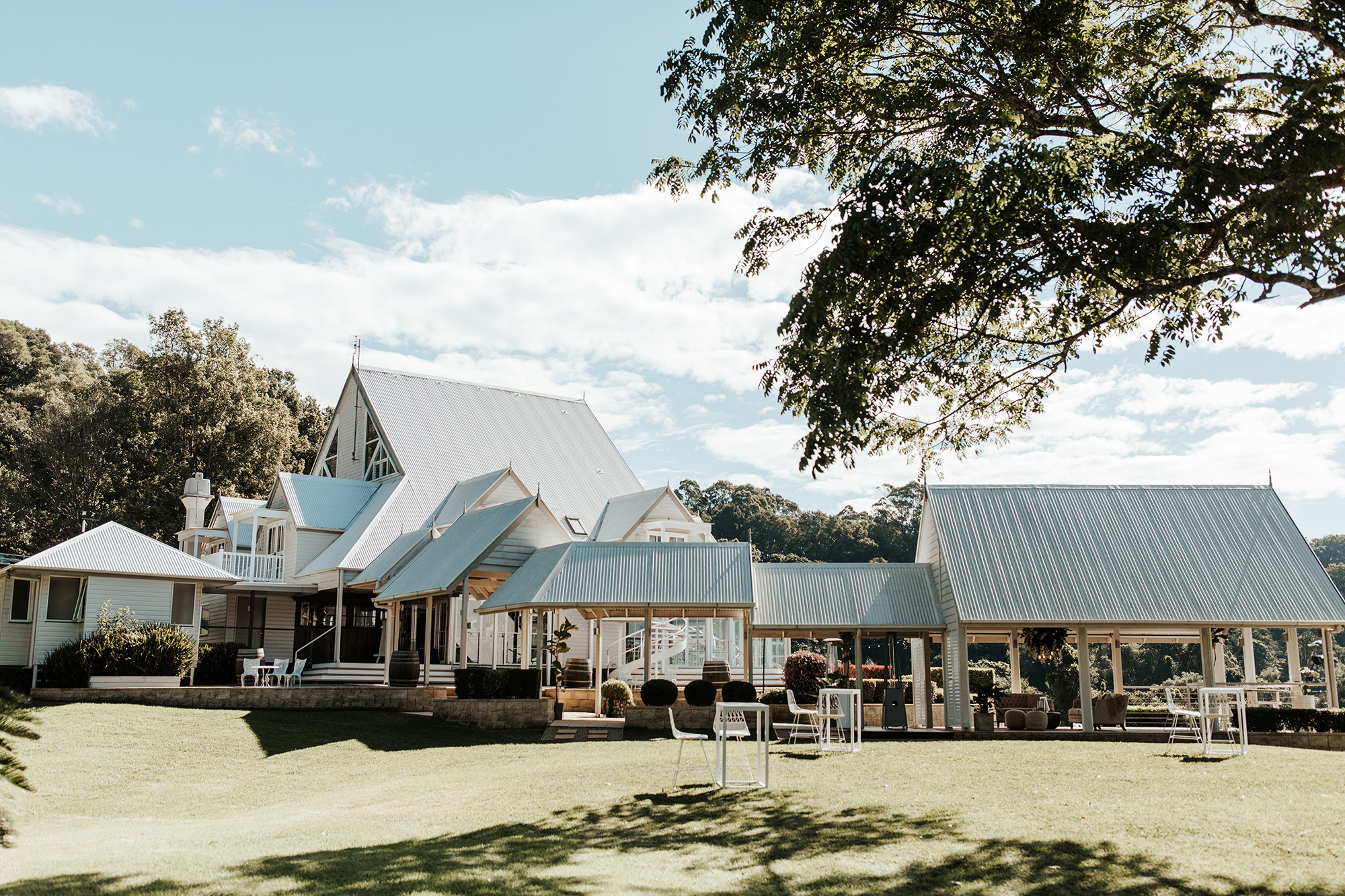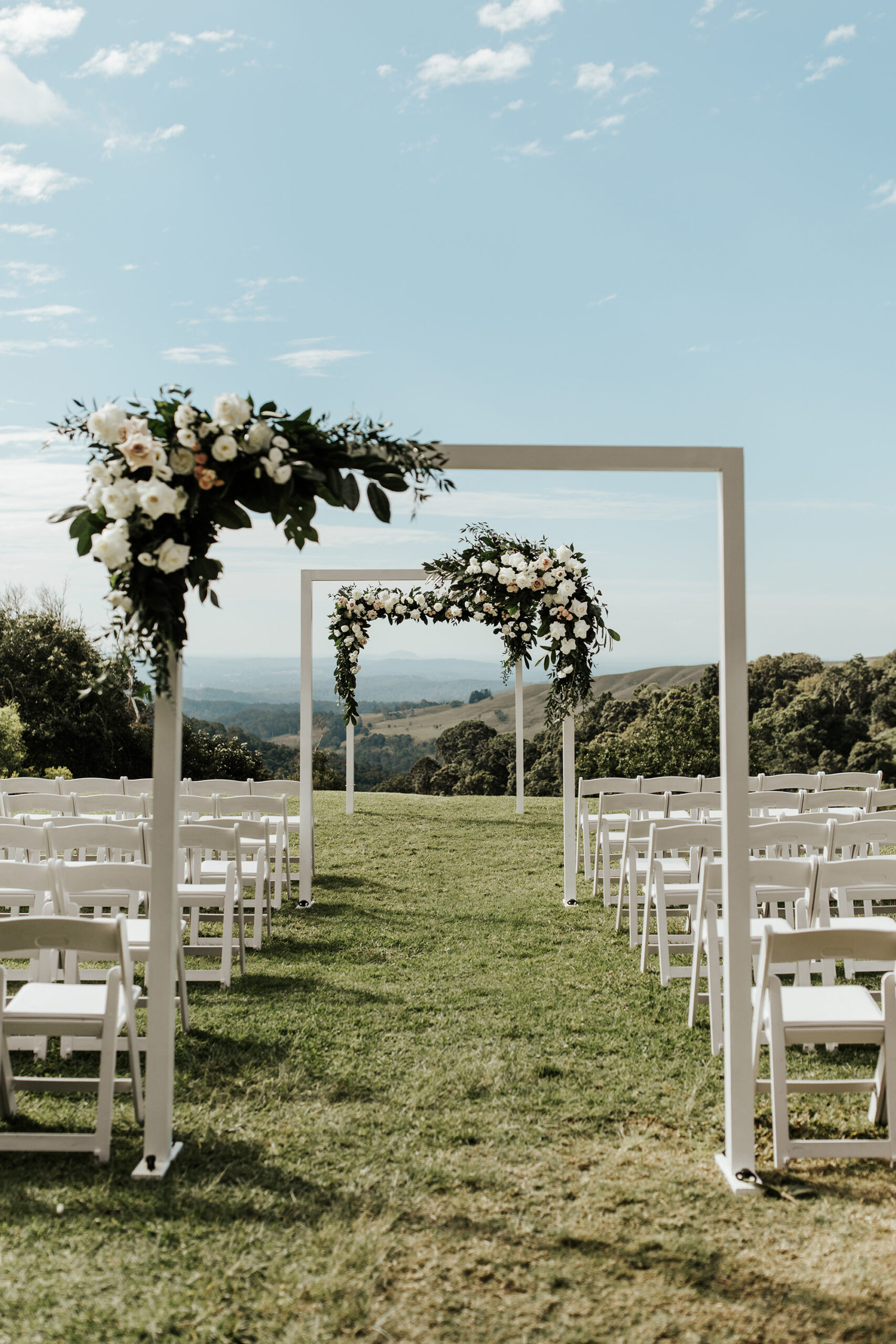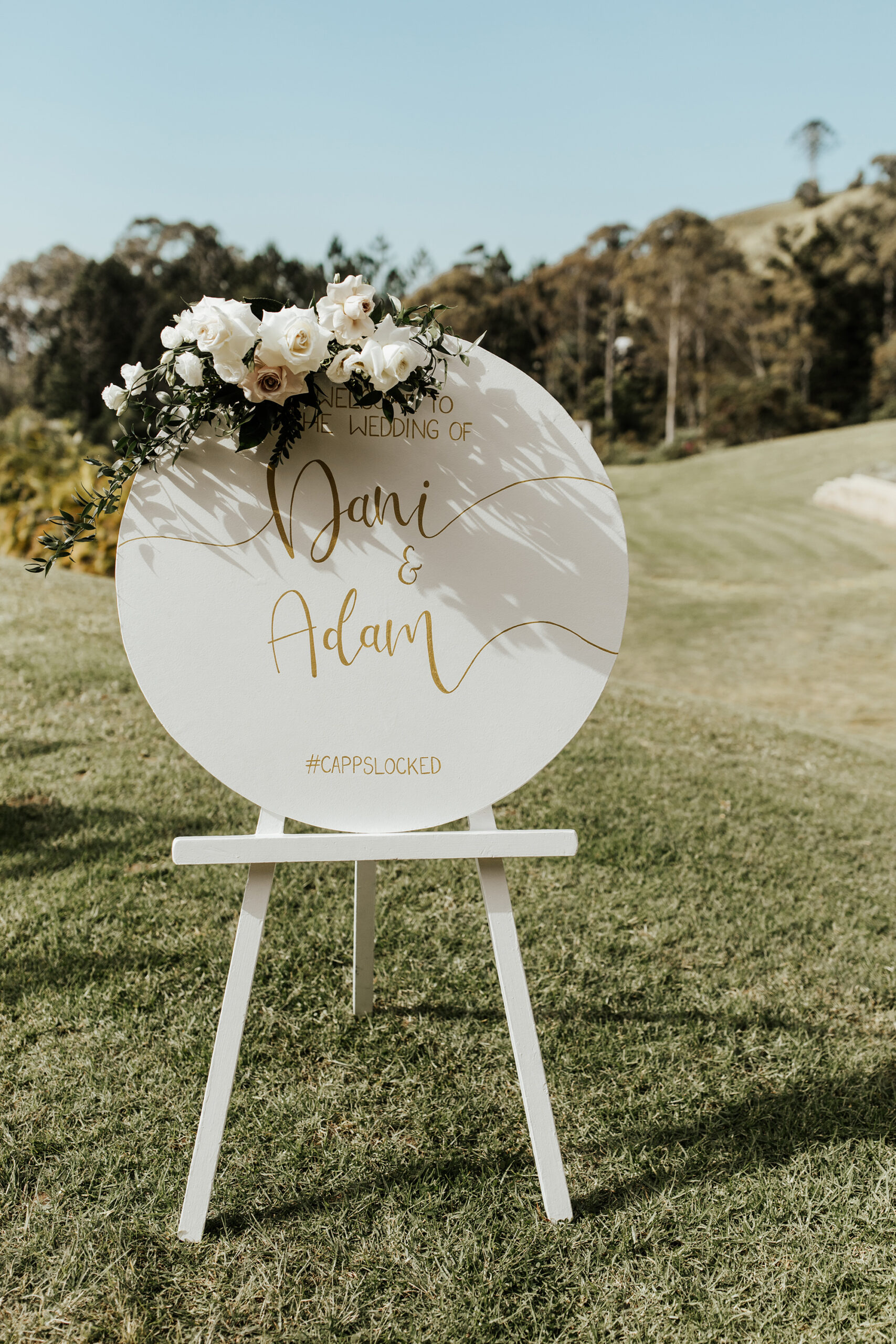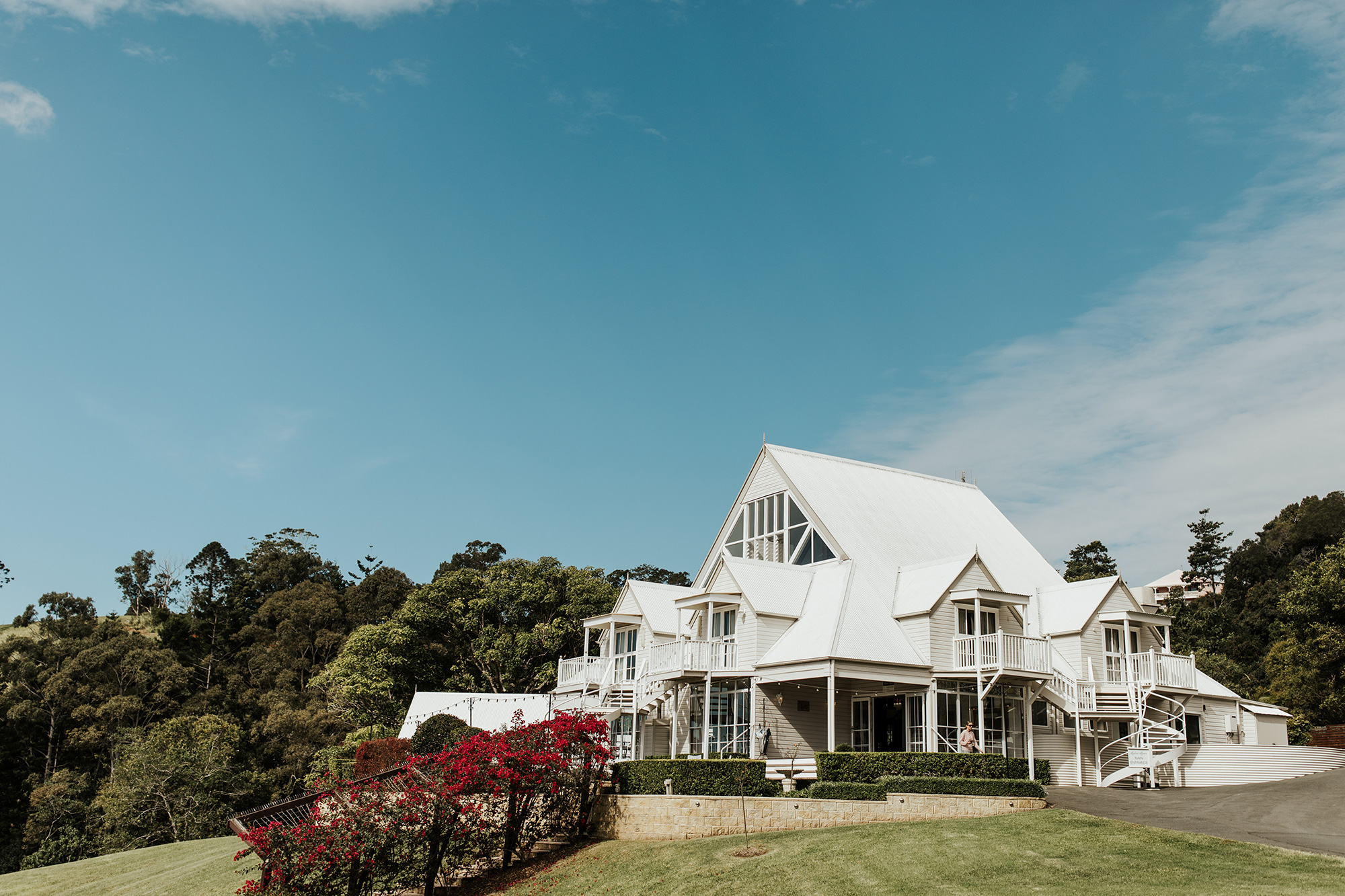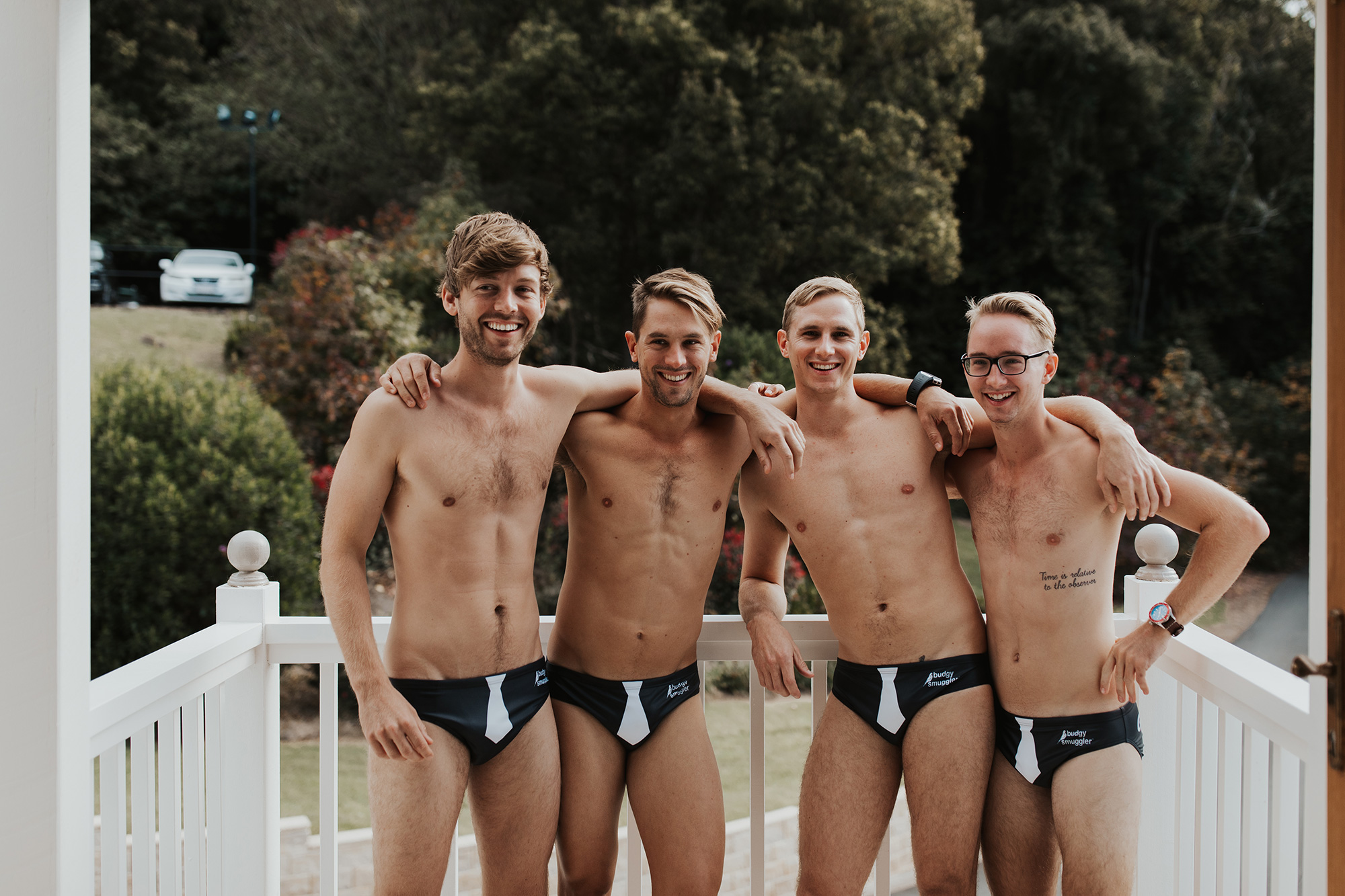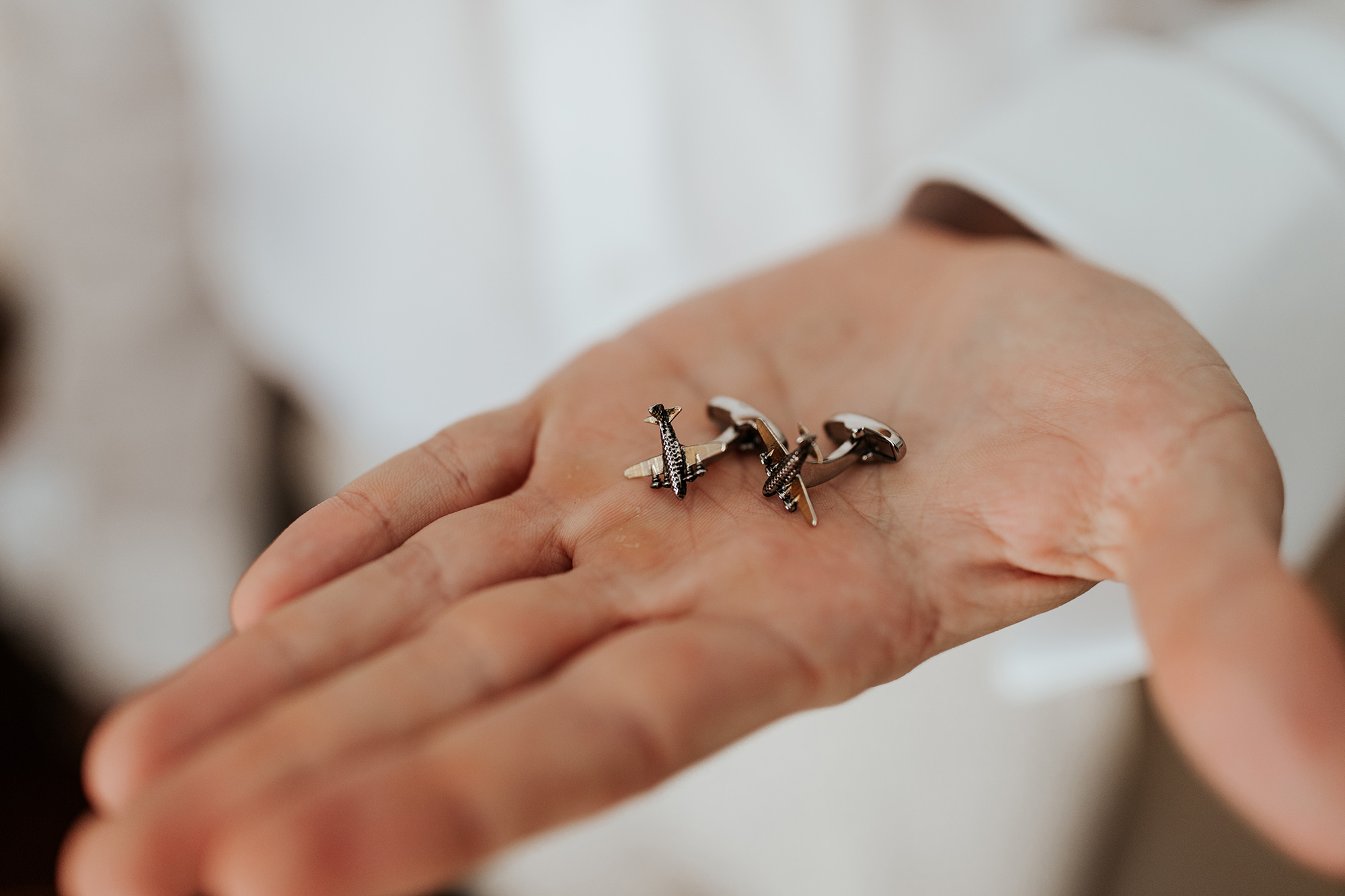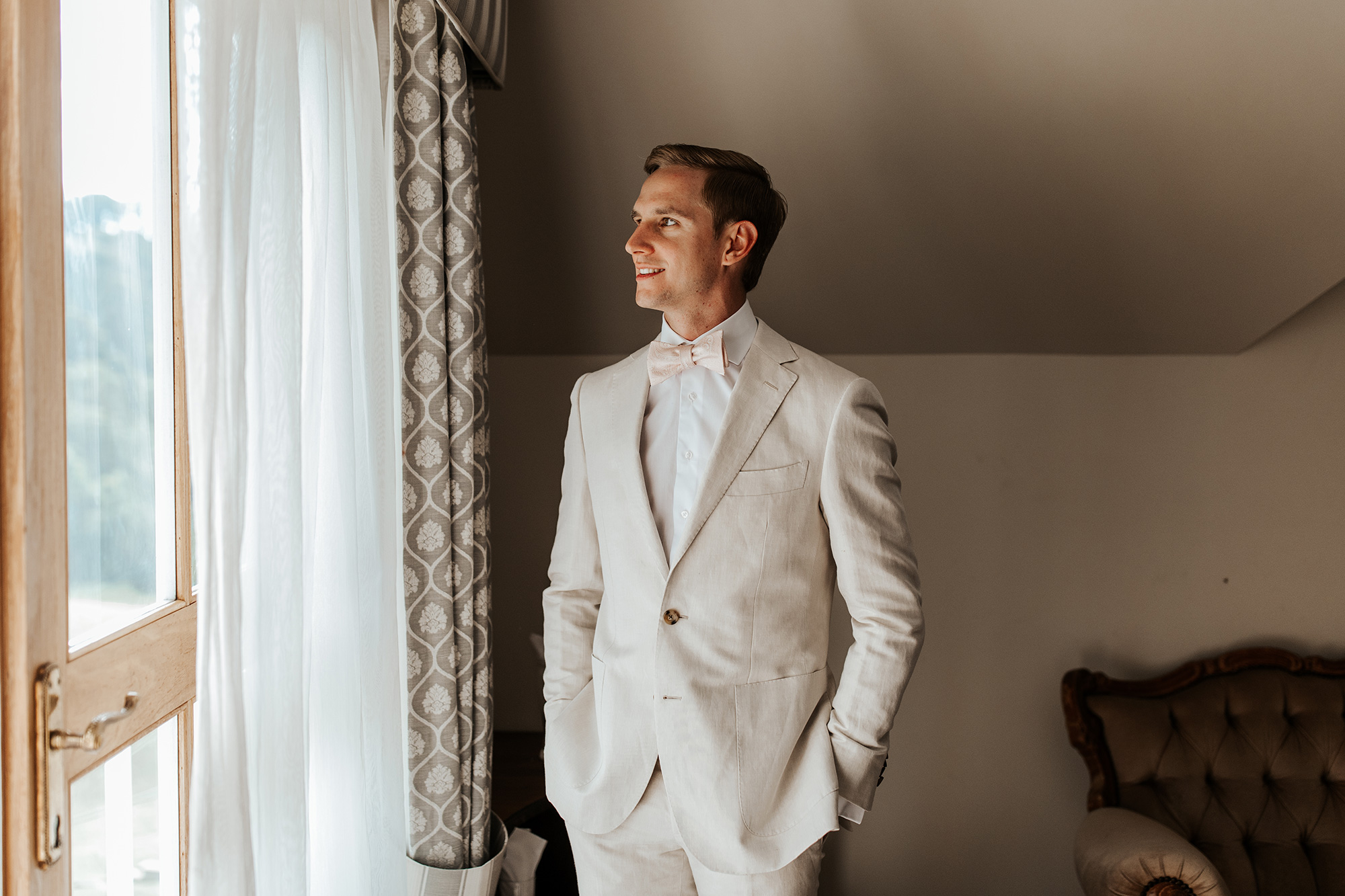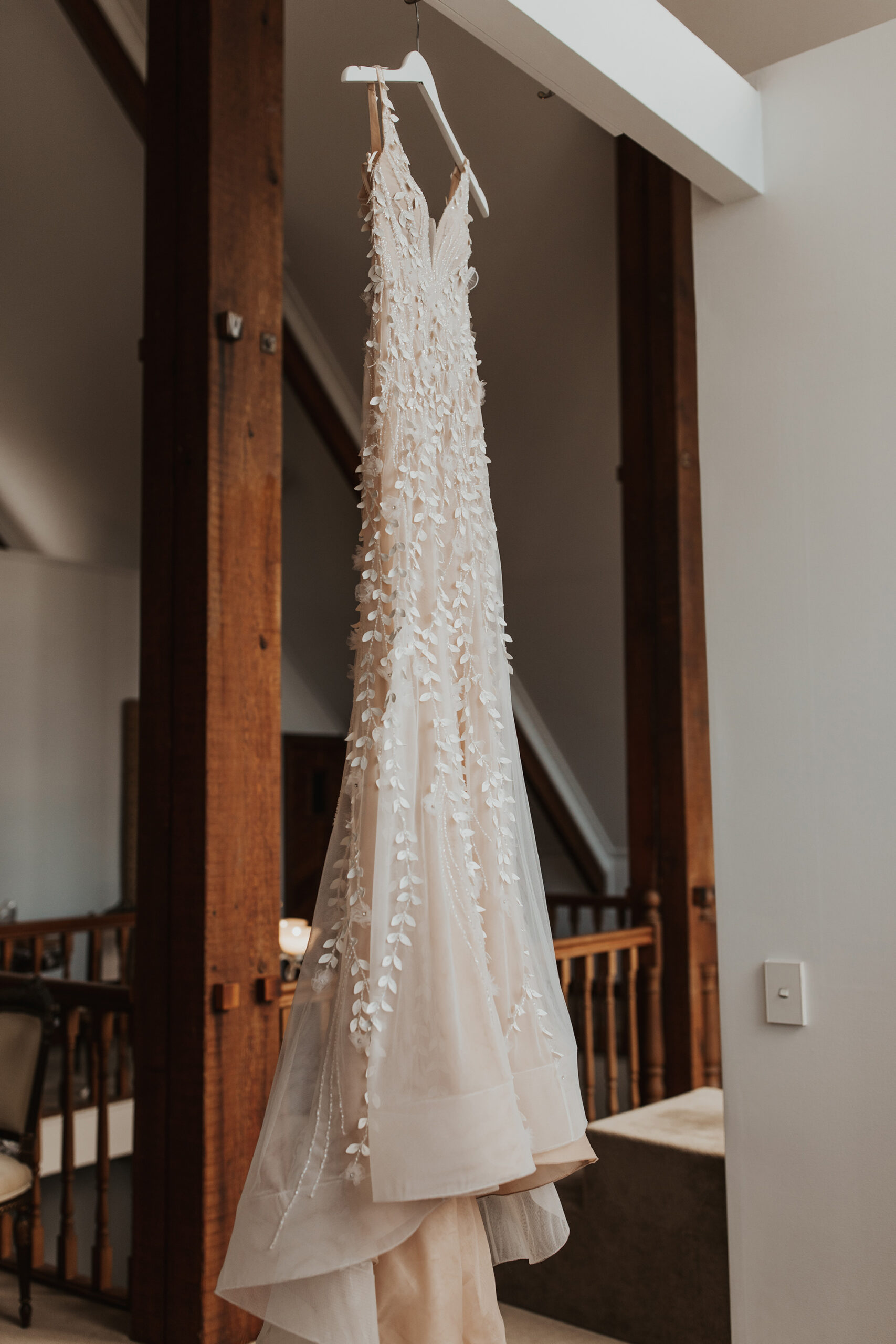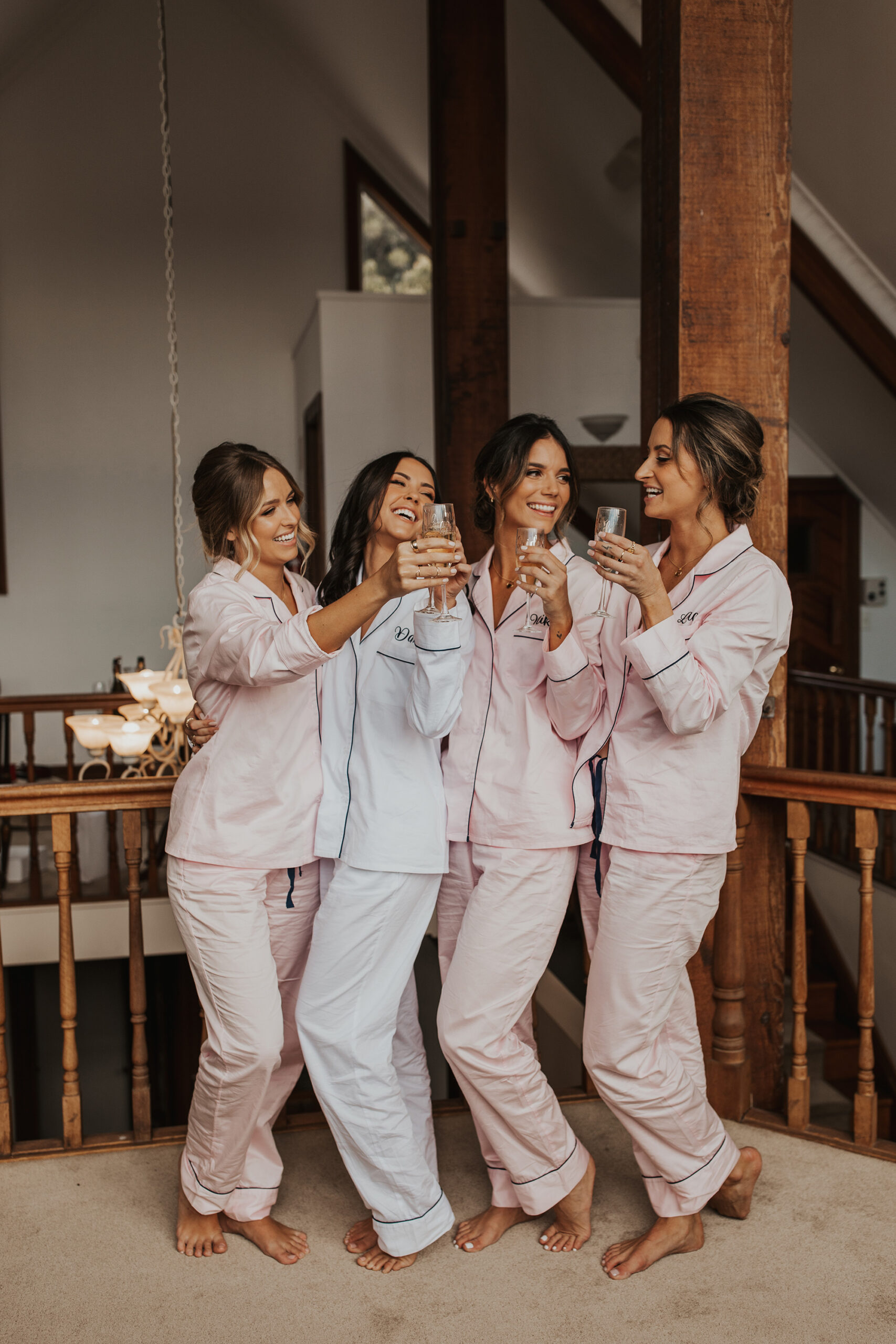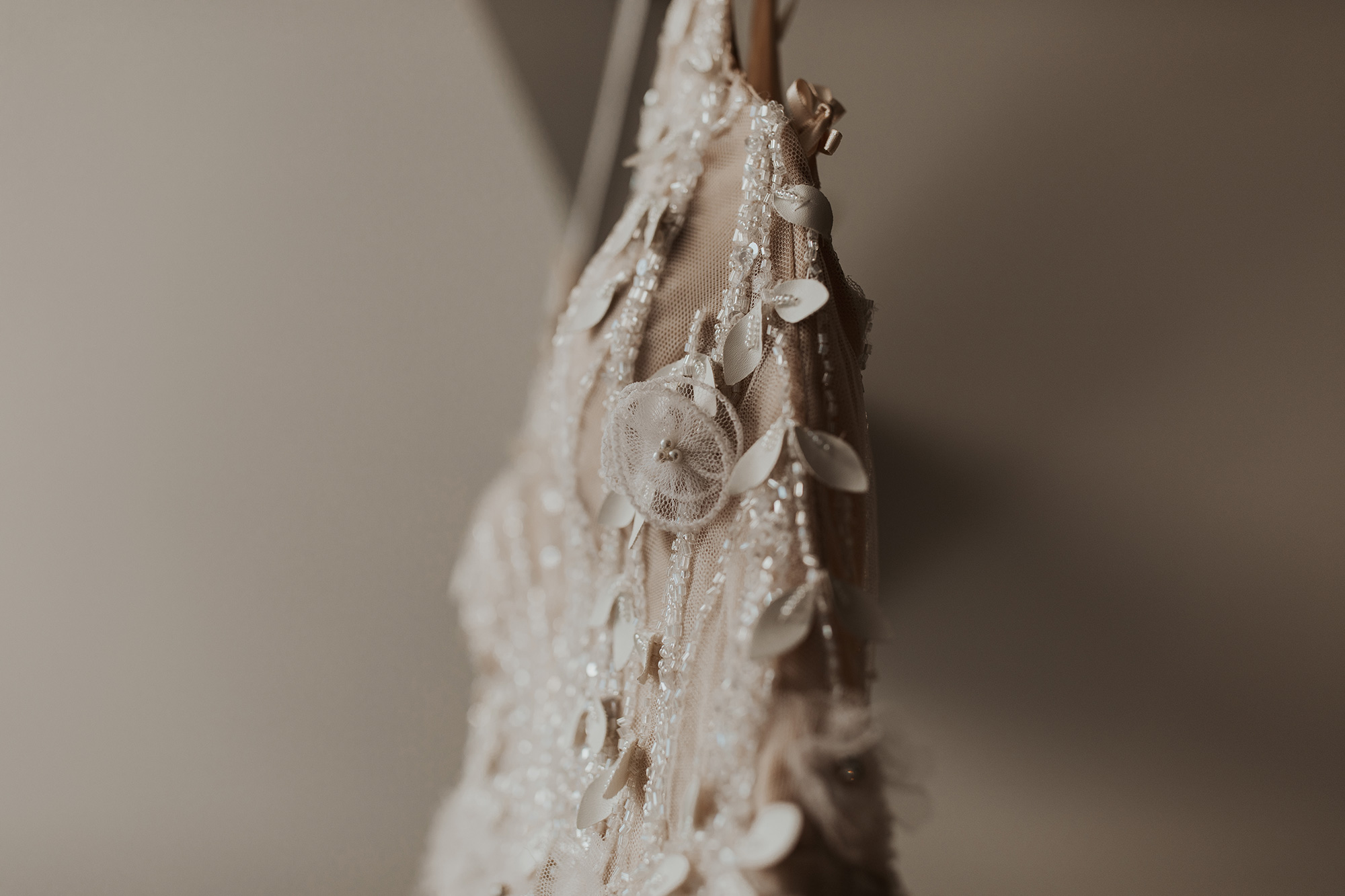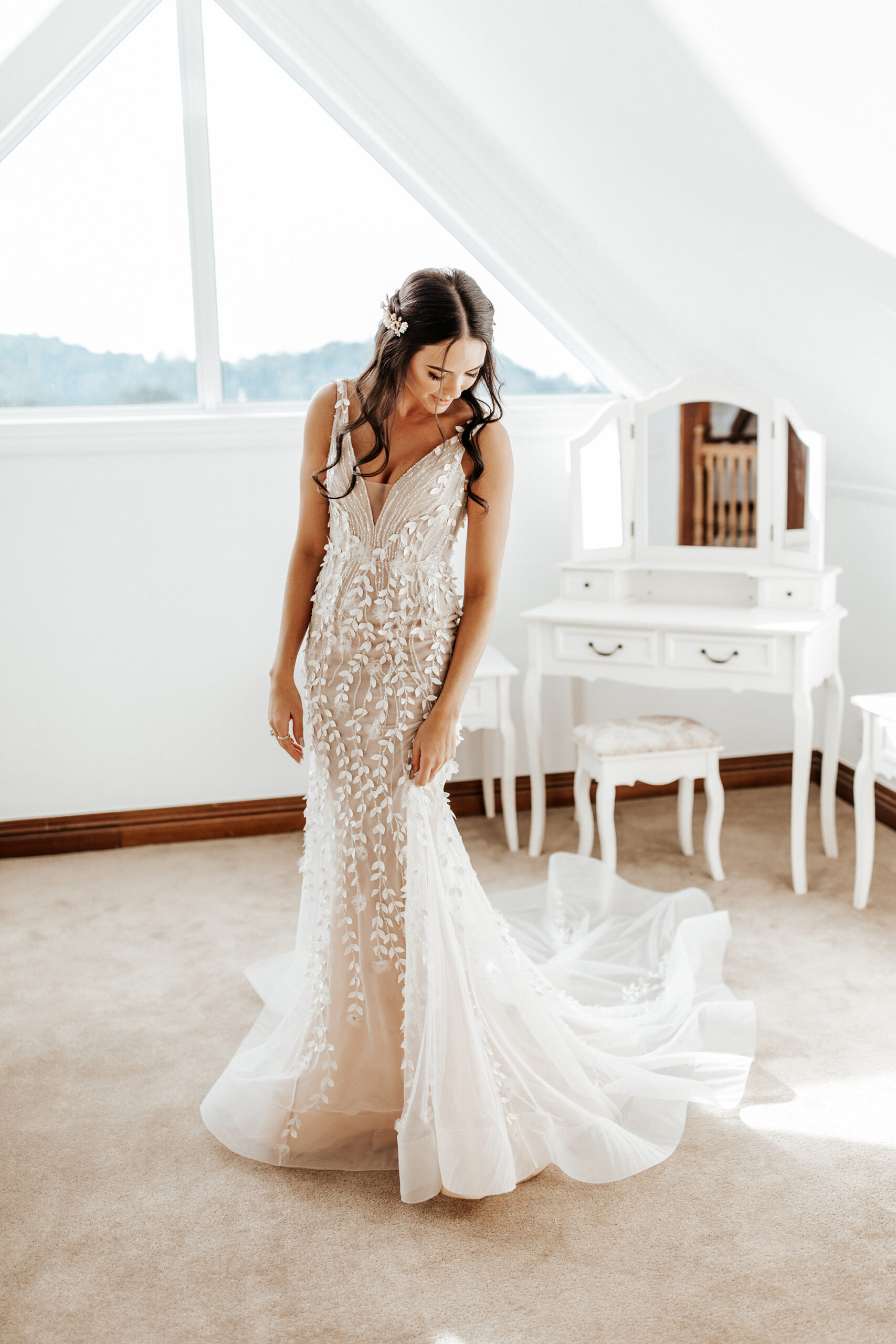 Danielle got to wear her dream Pallas Couture gown! She'd had her eyes on it for years before even meeting Adam.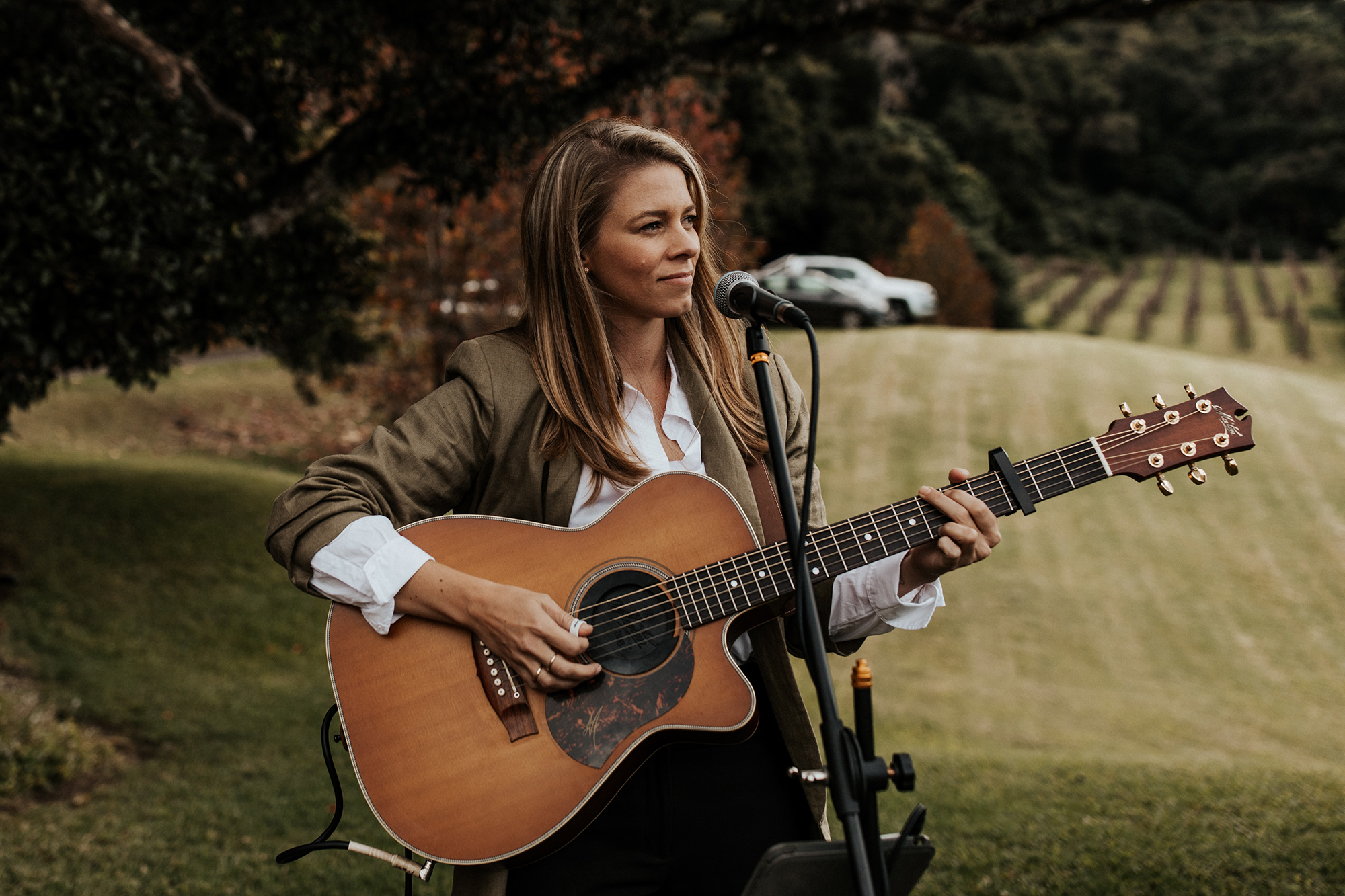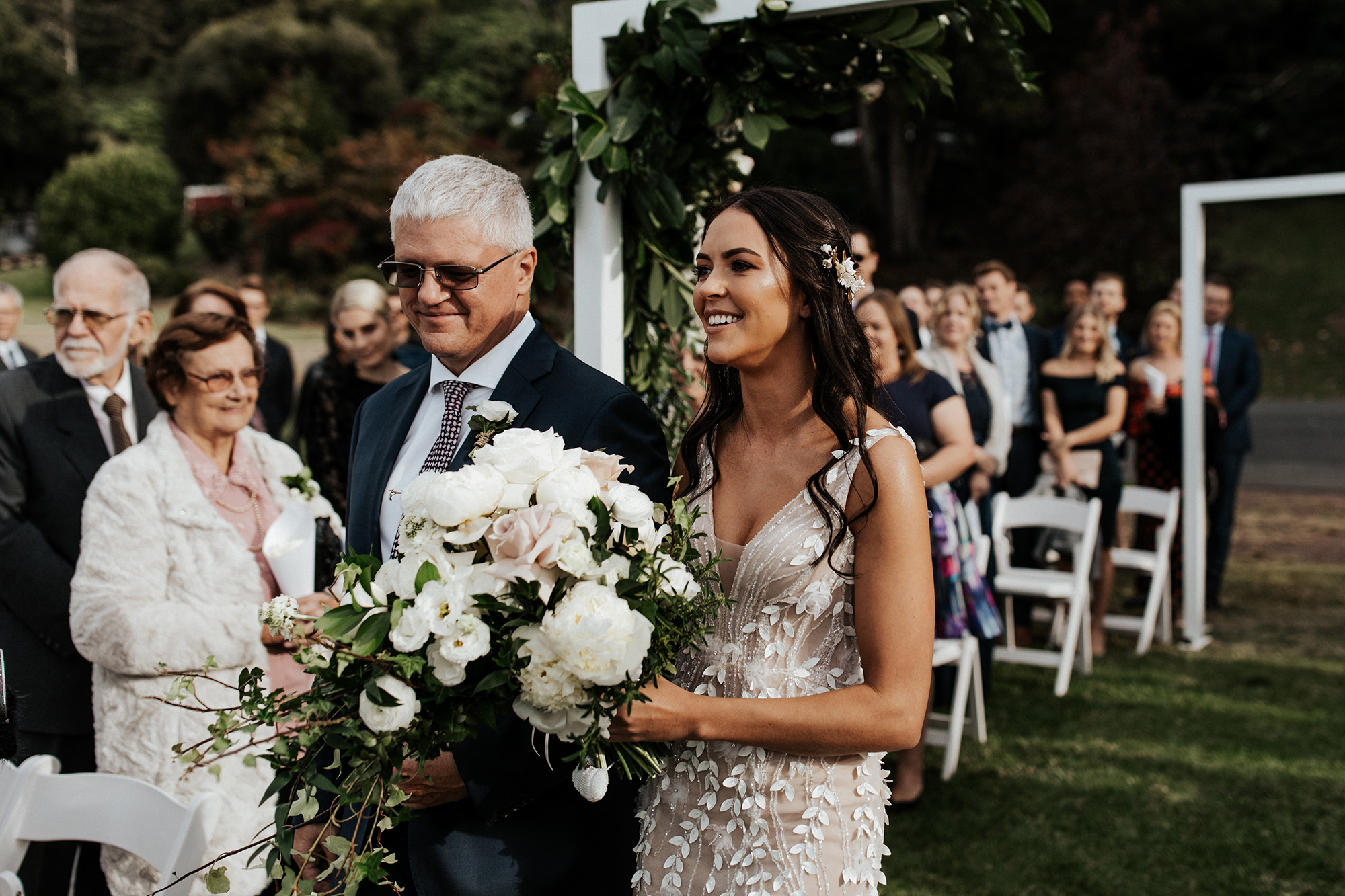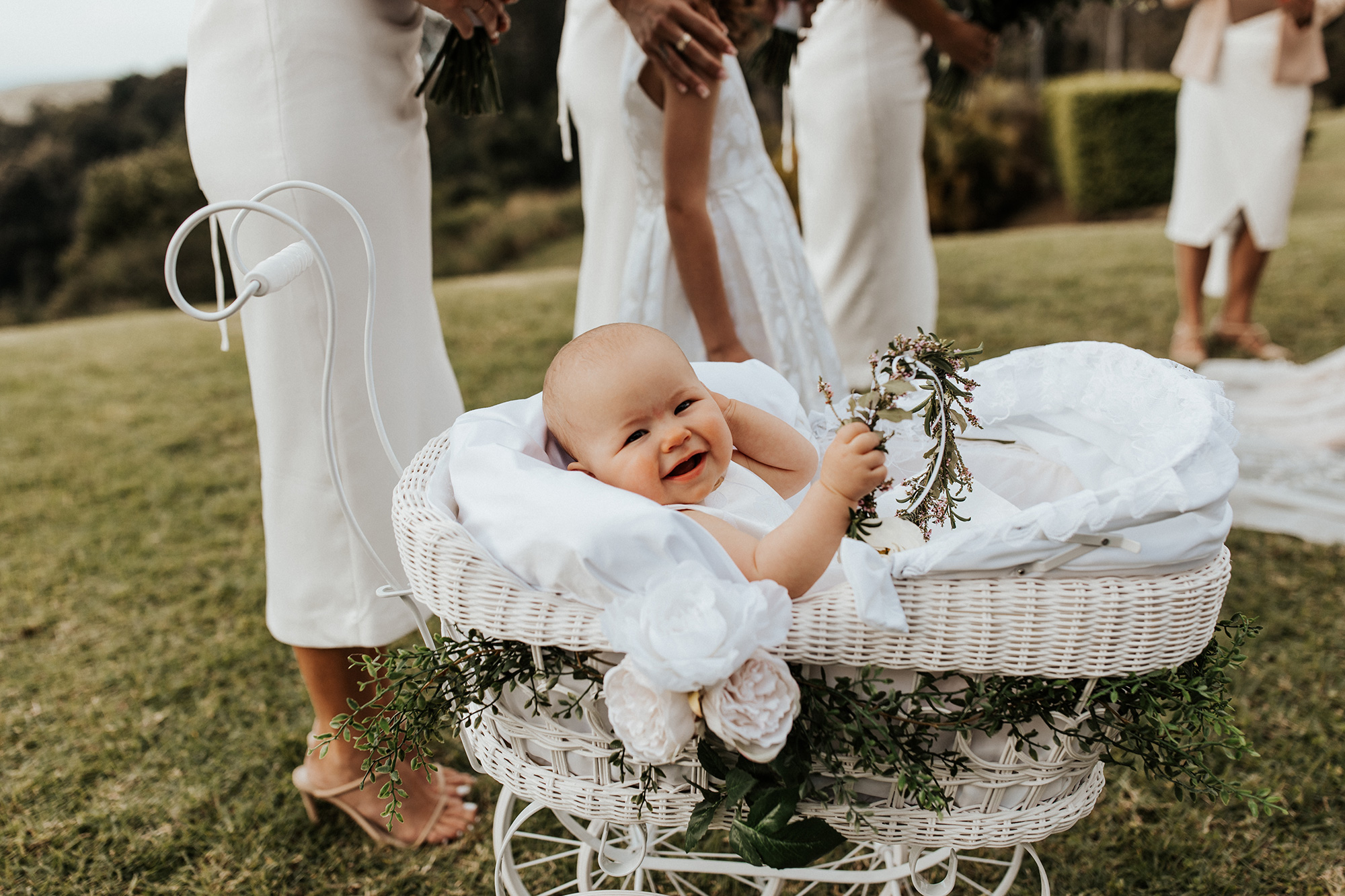 Pushed down the aisle in a vintage pram, Danielle's eight-month-old niece was the perfect flower girl for the occasion.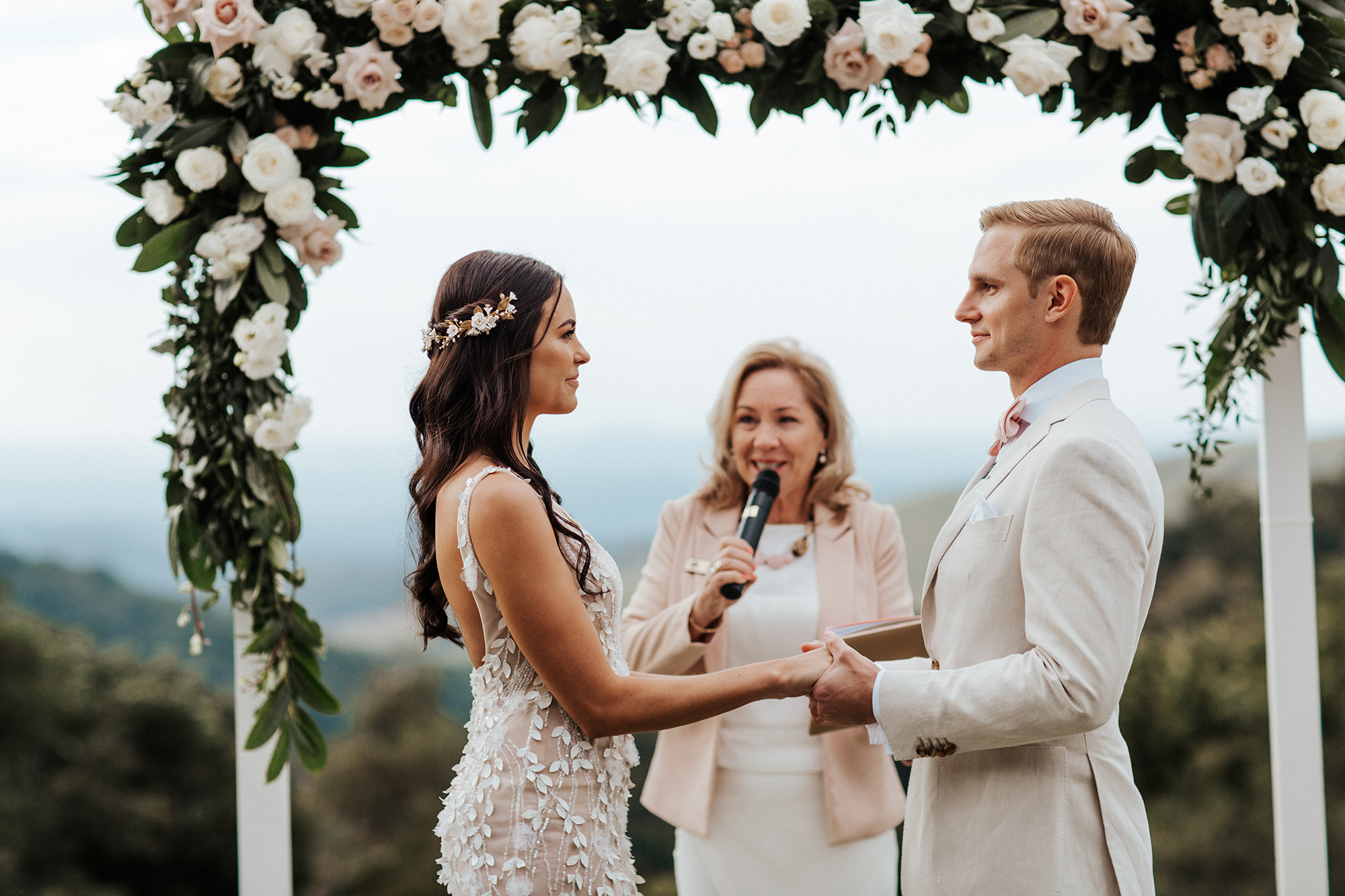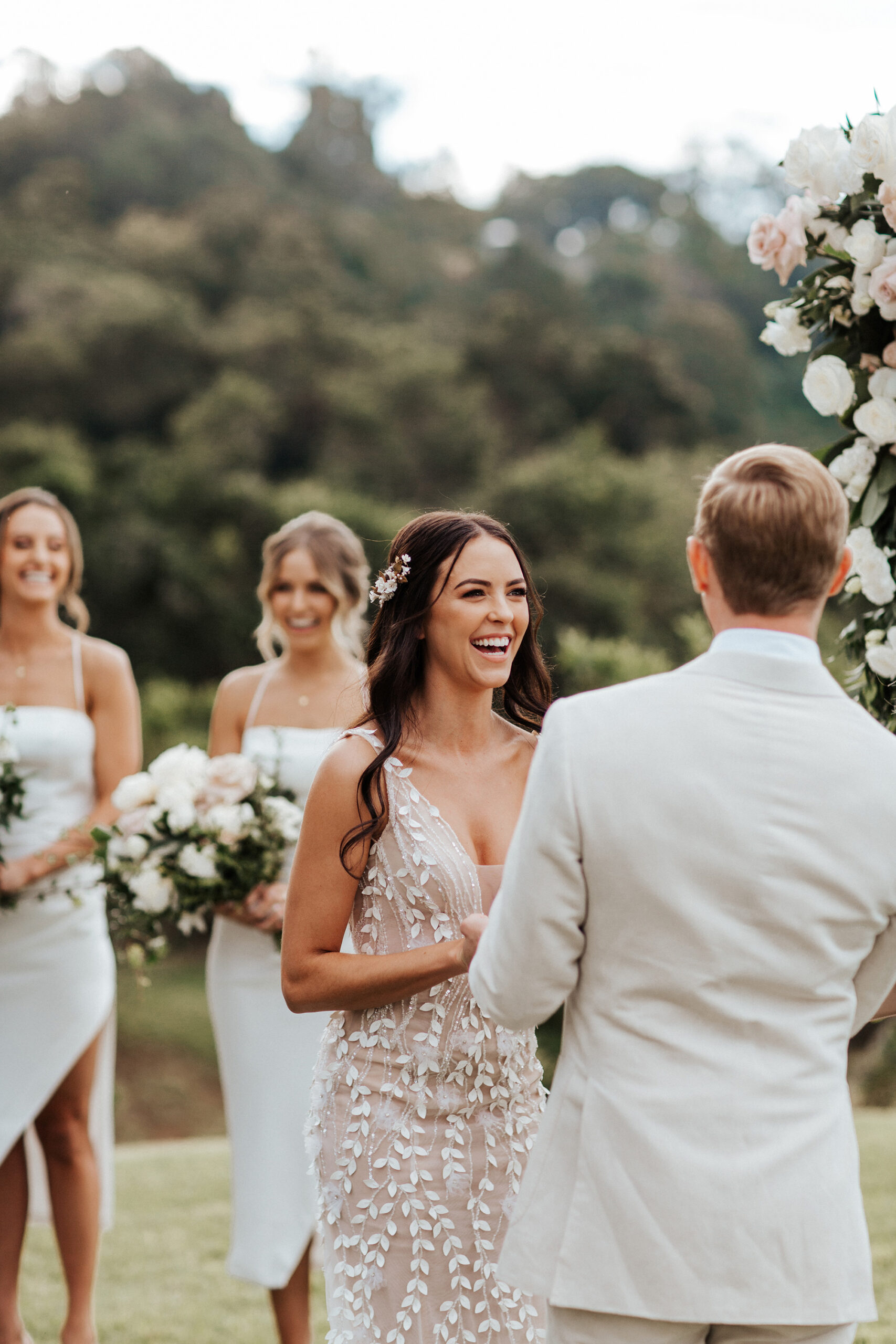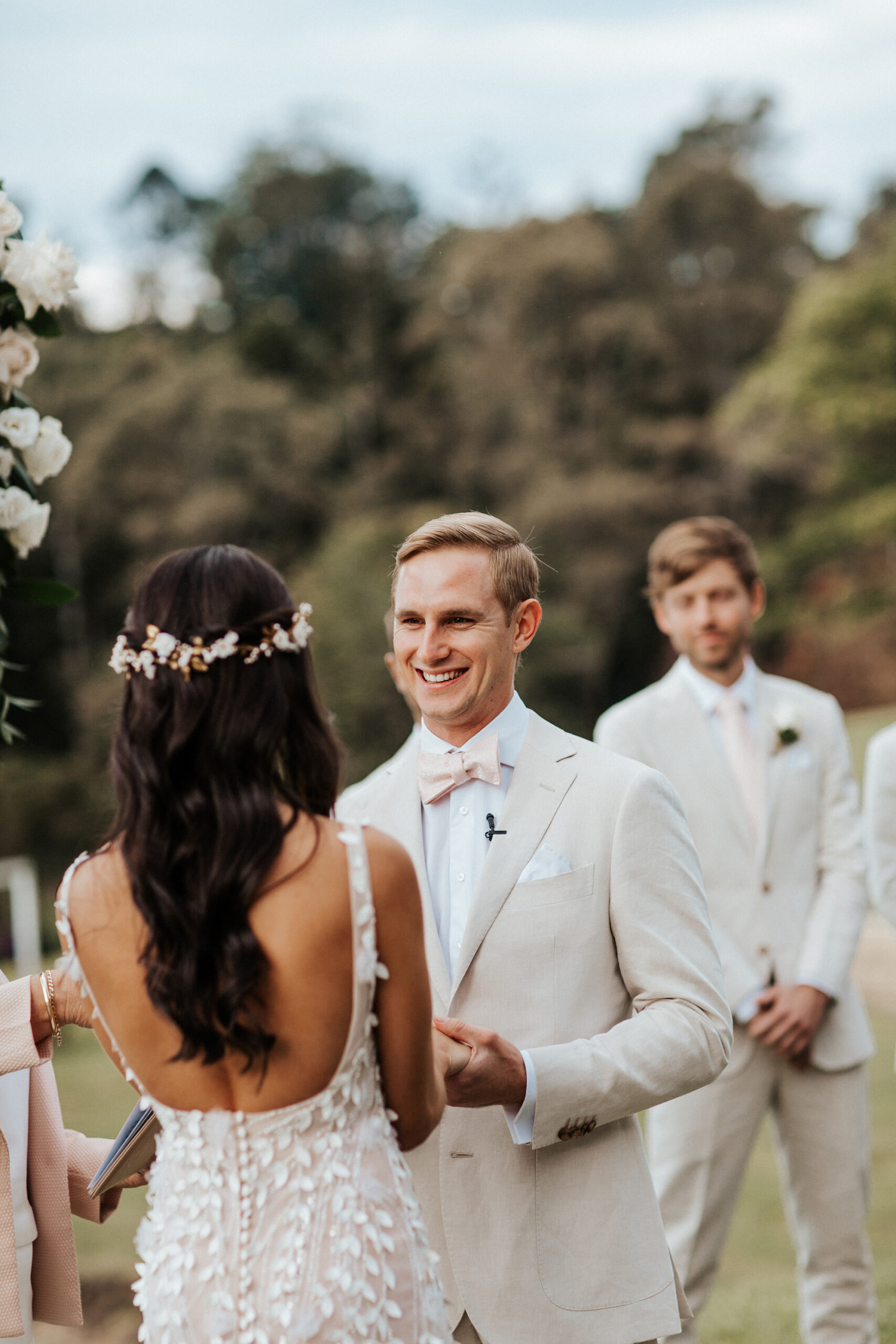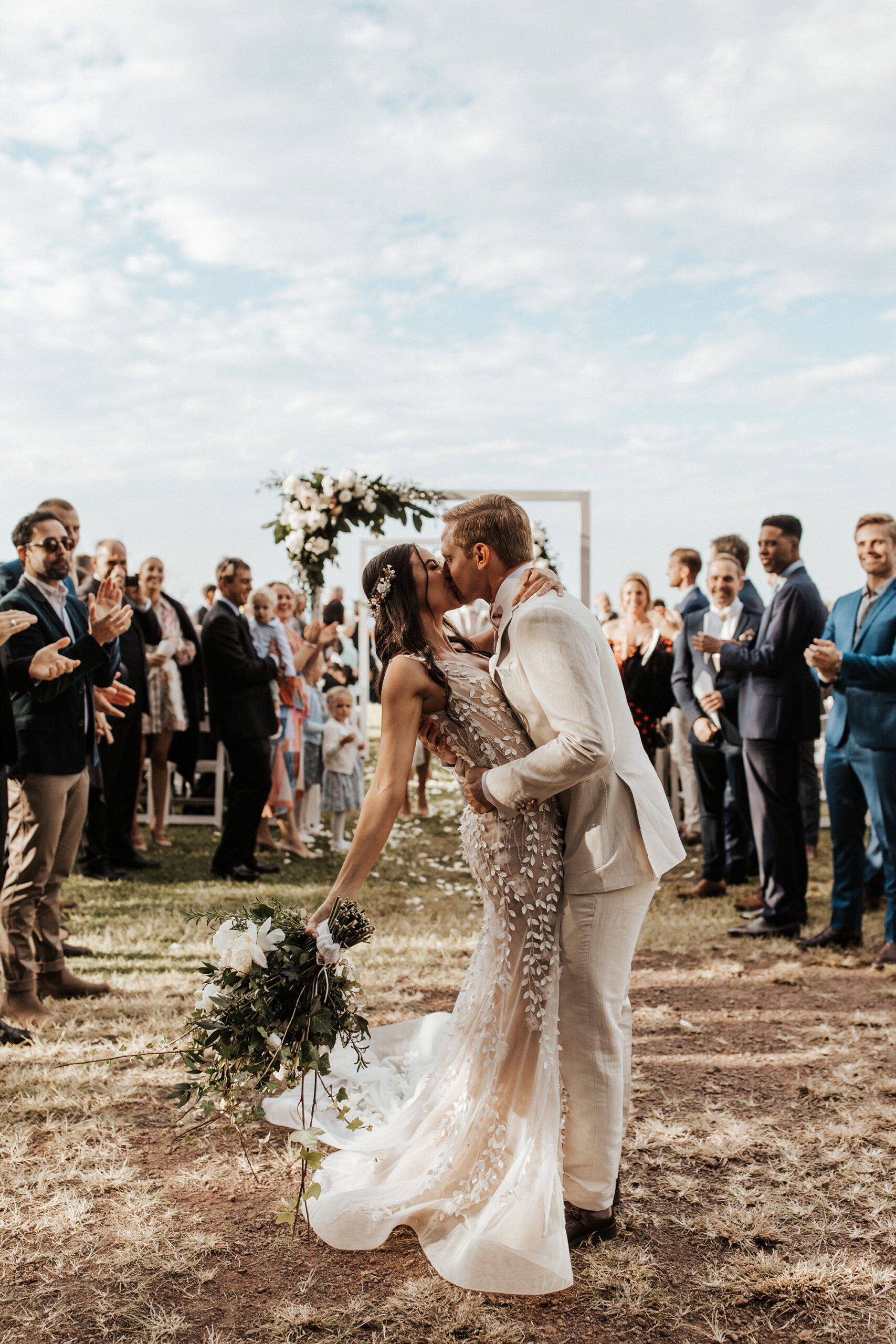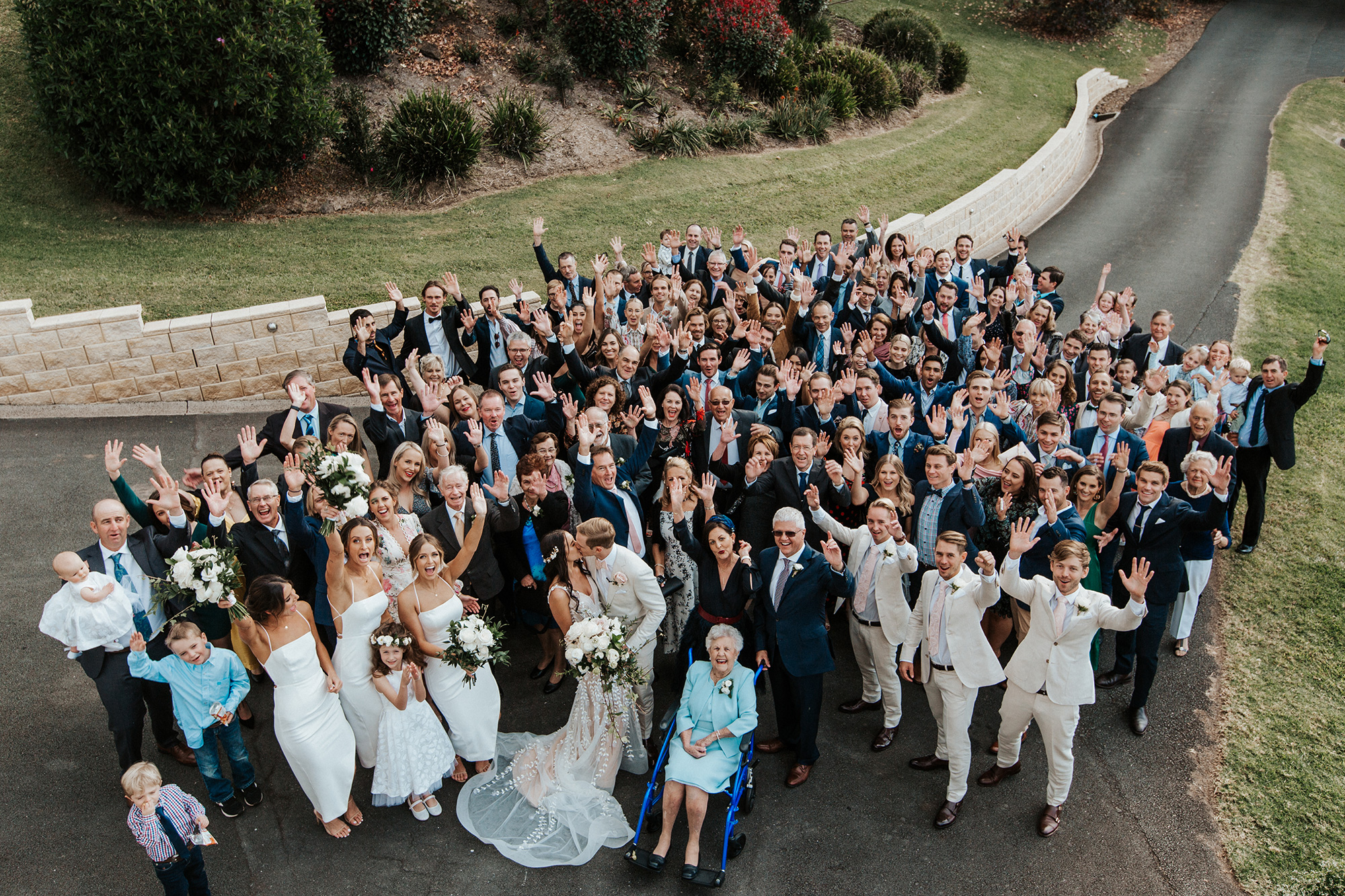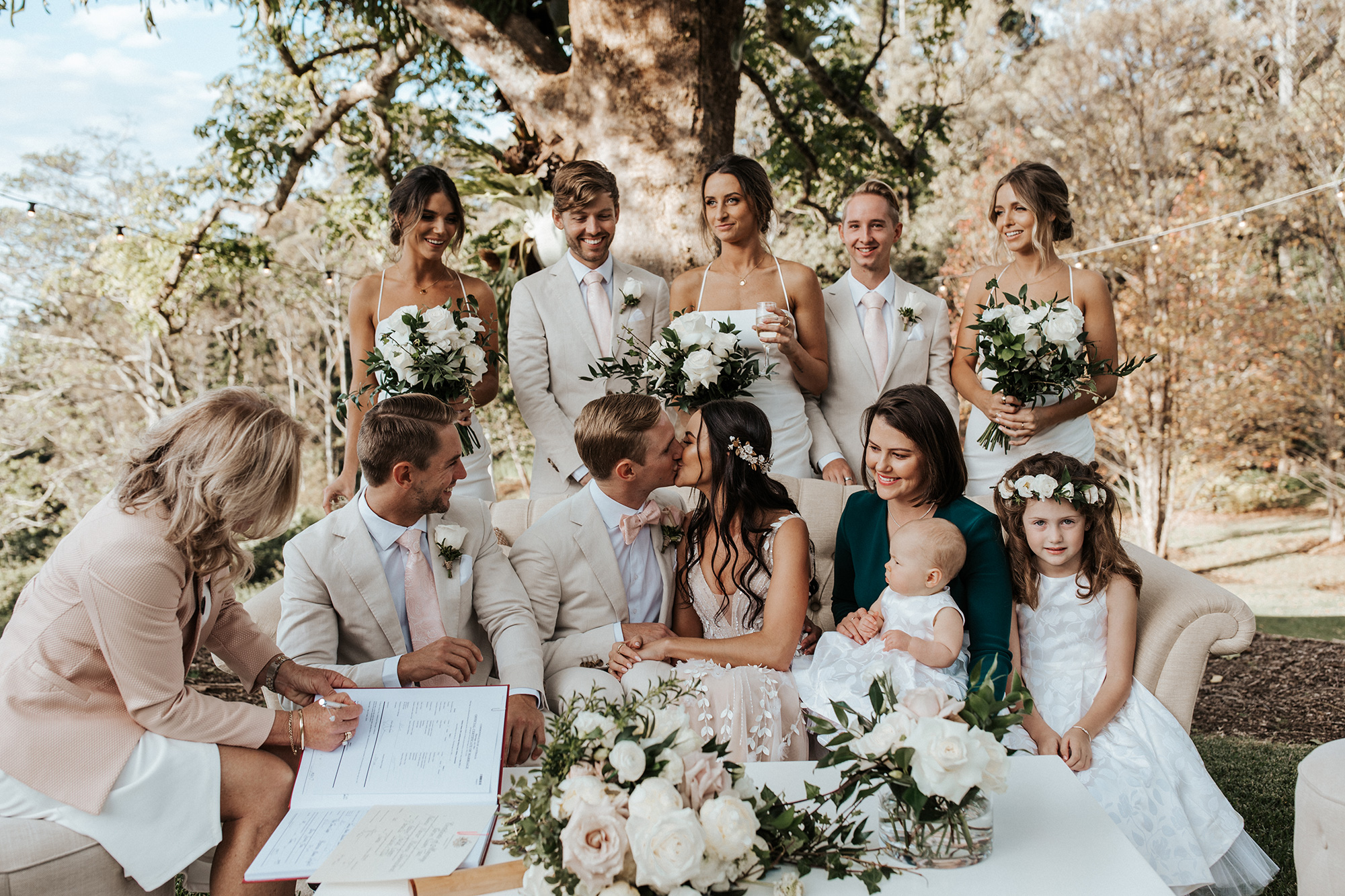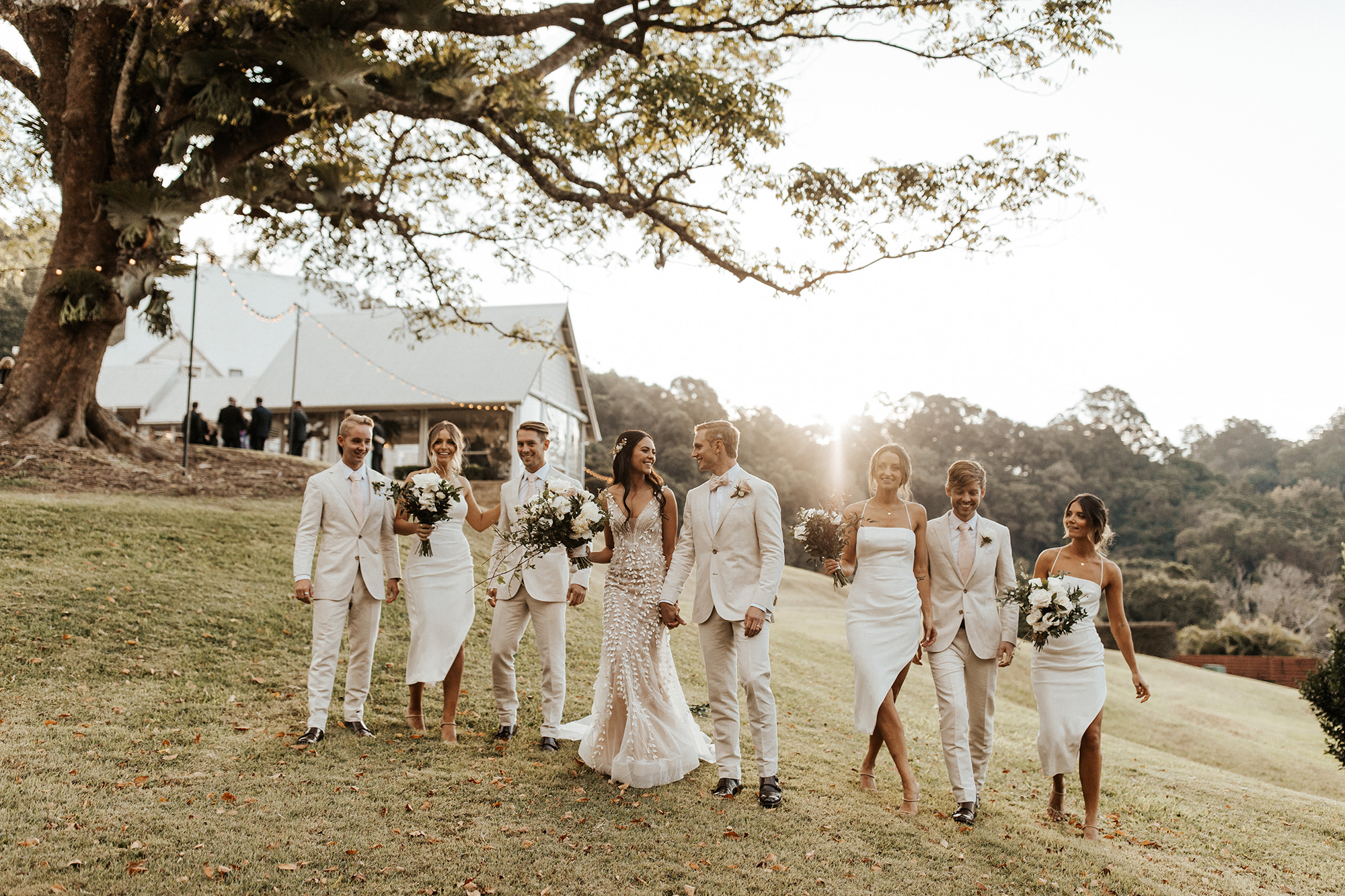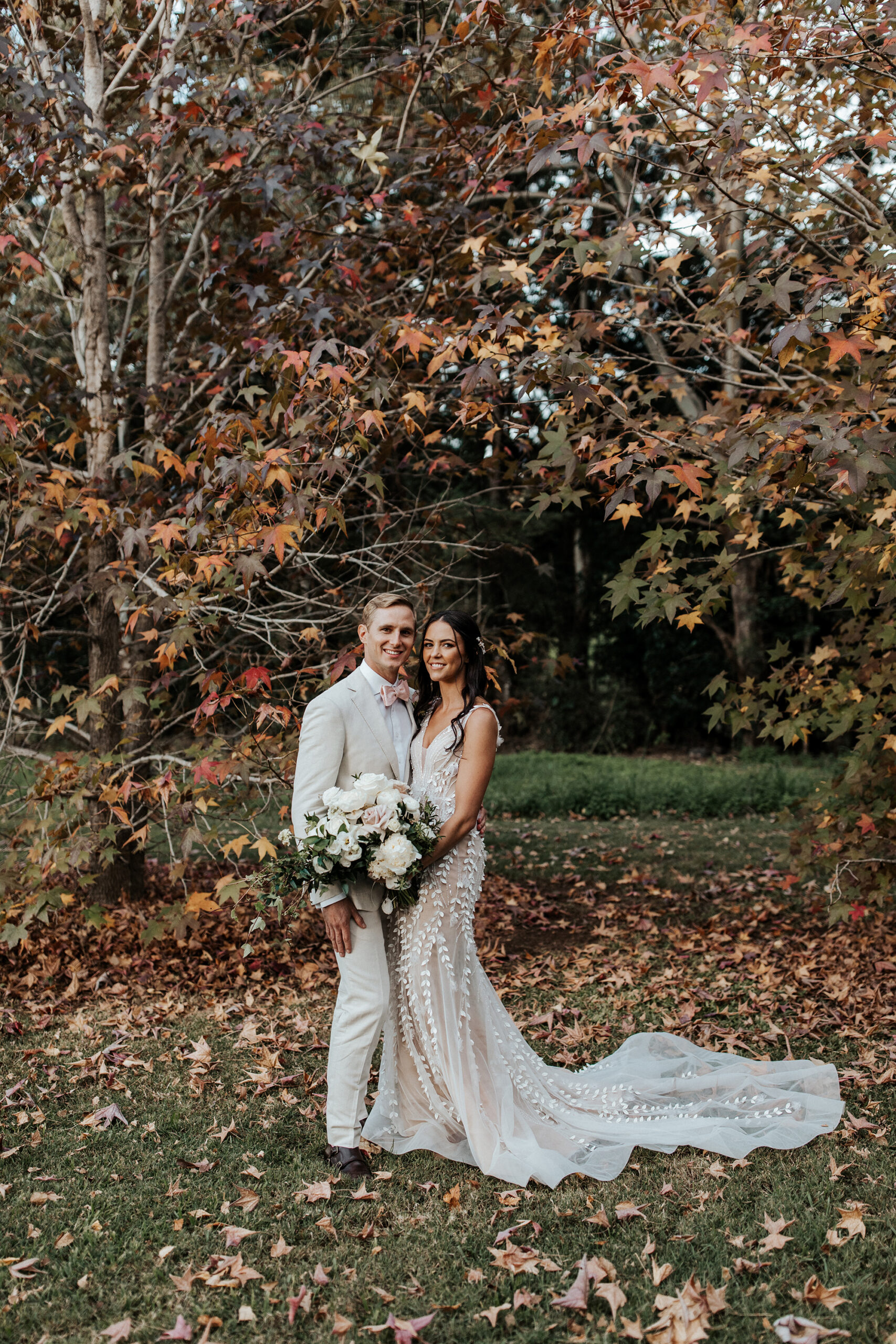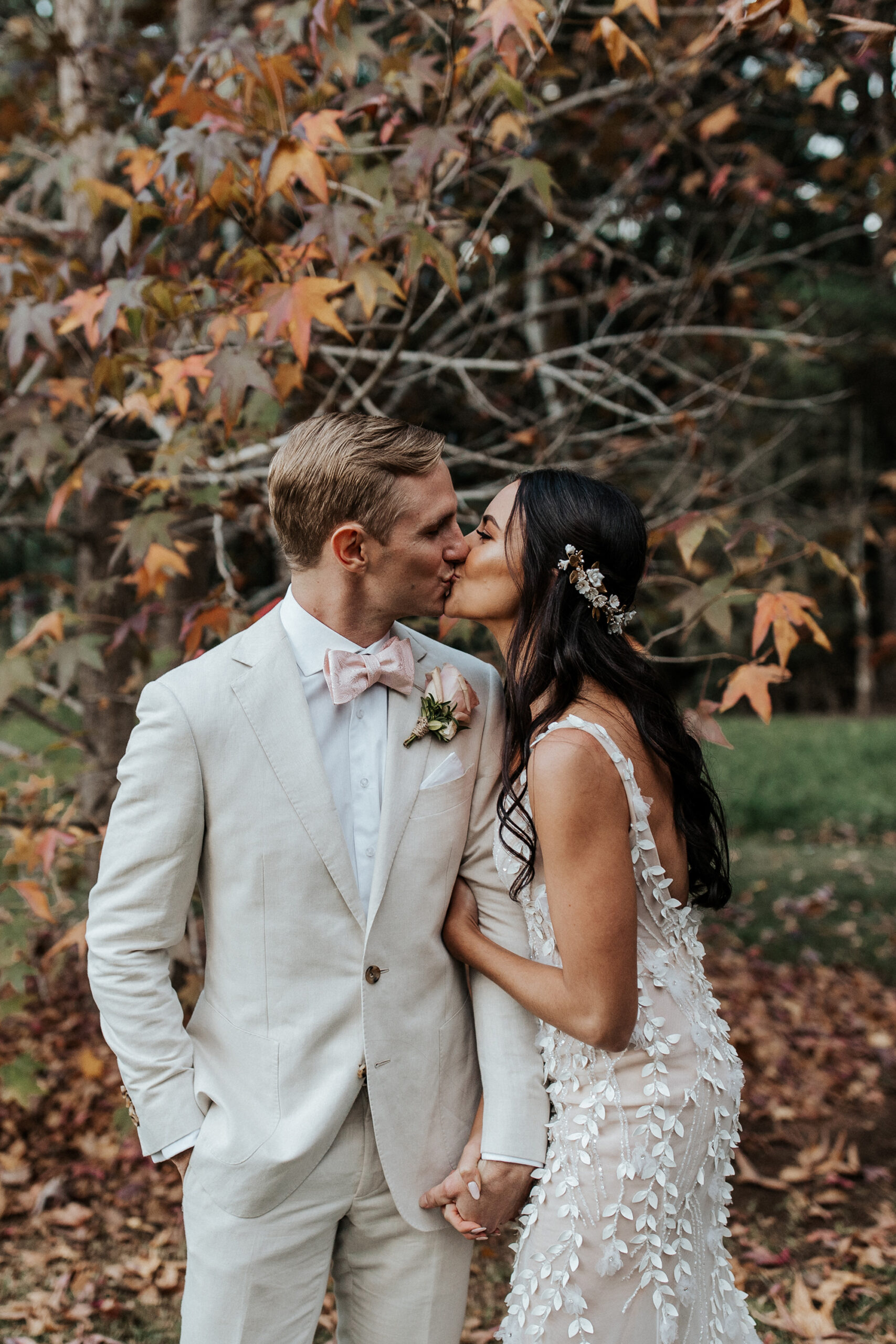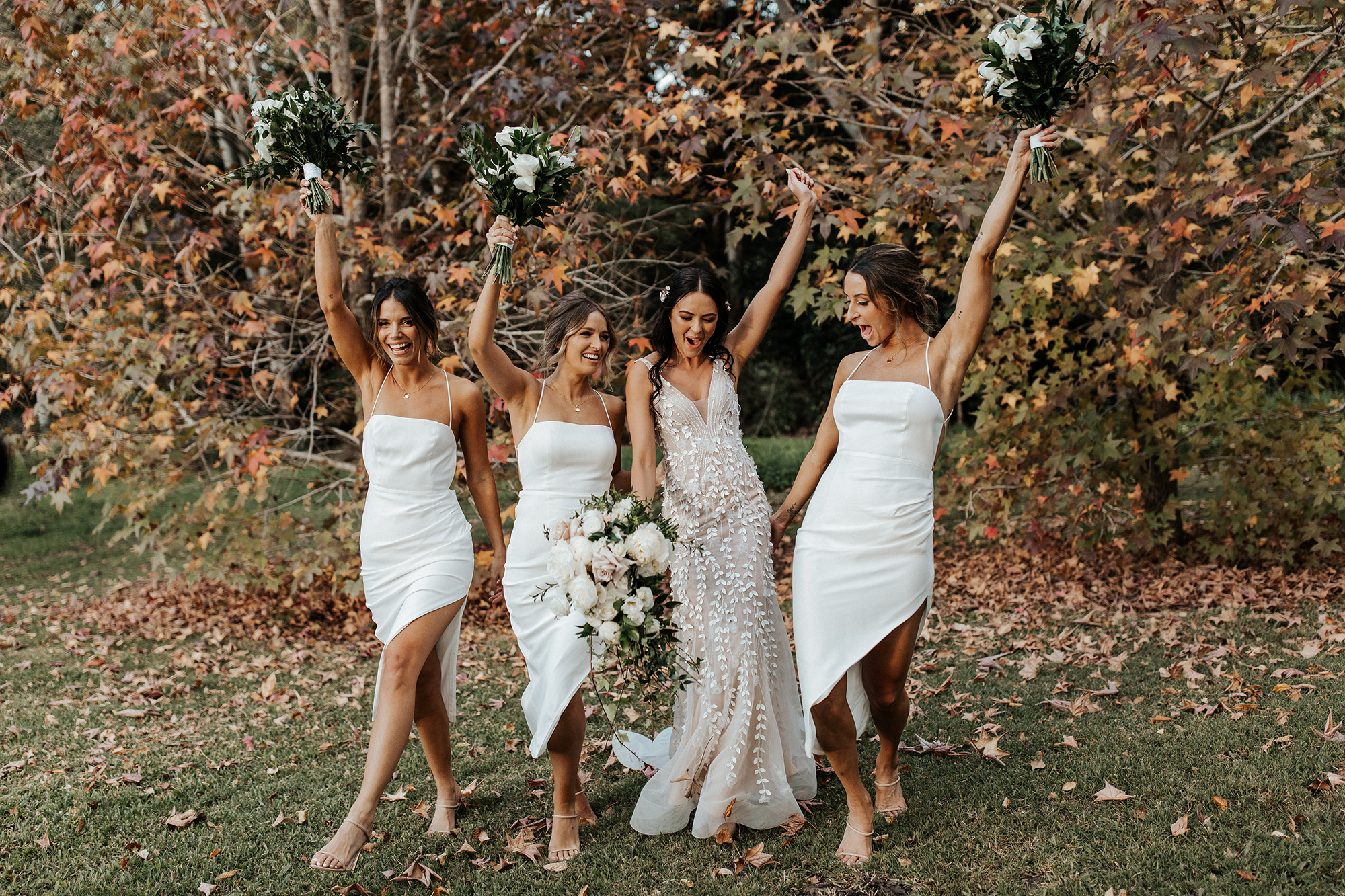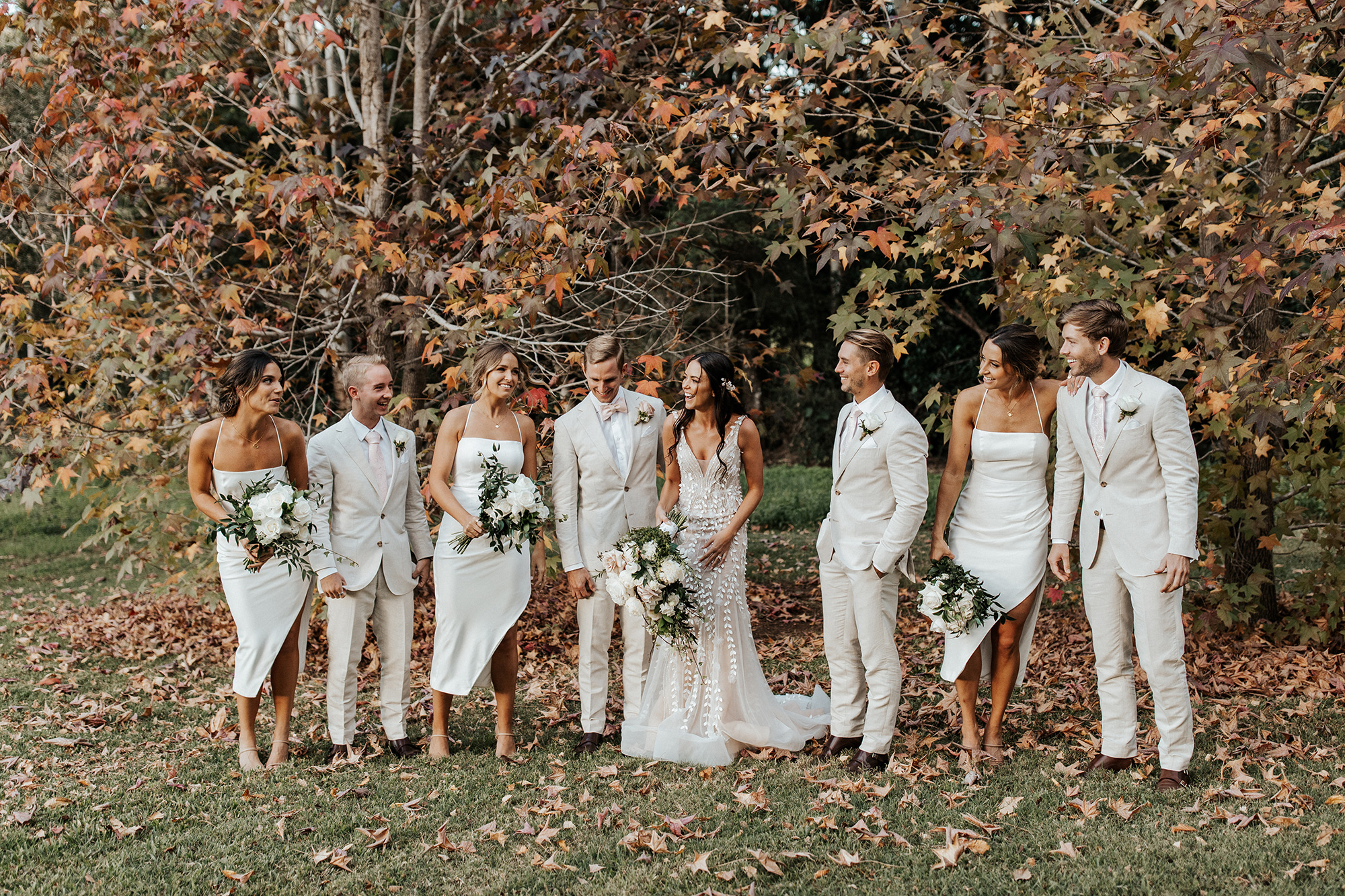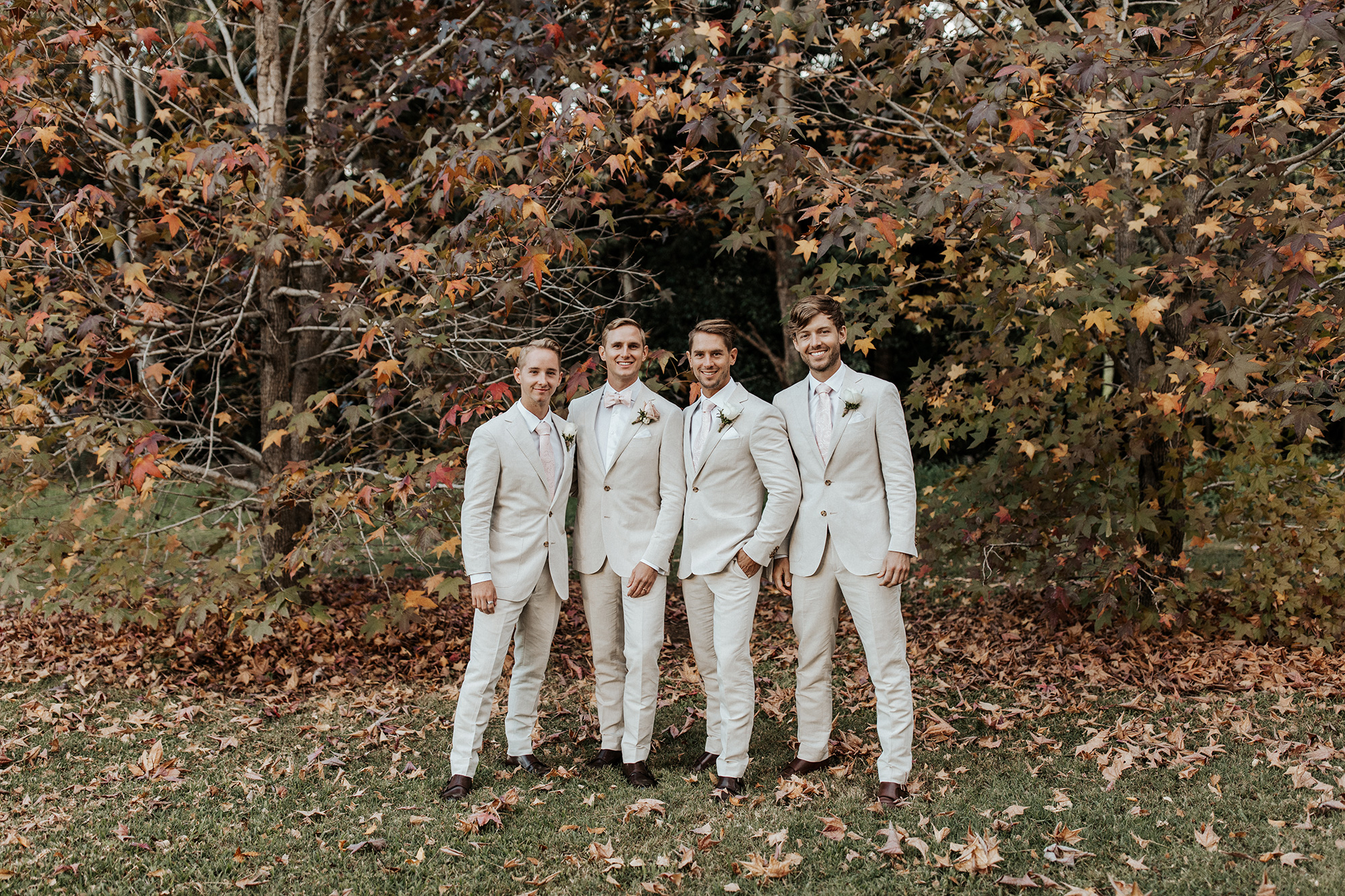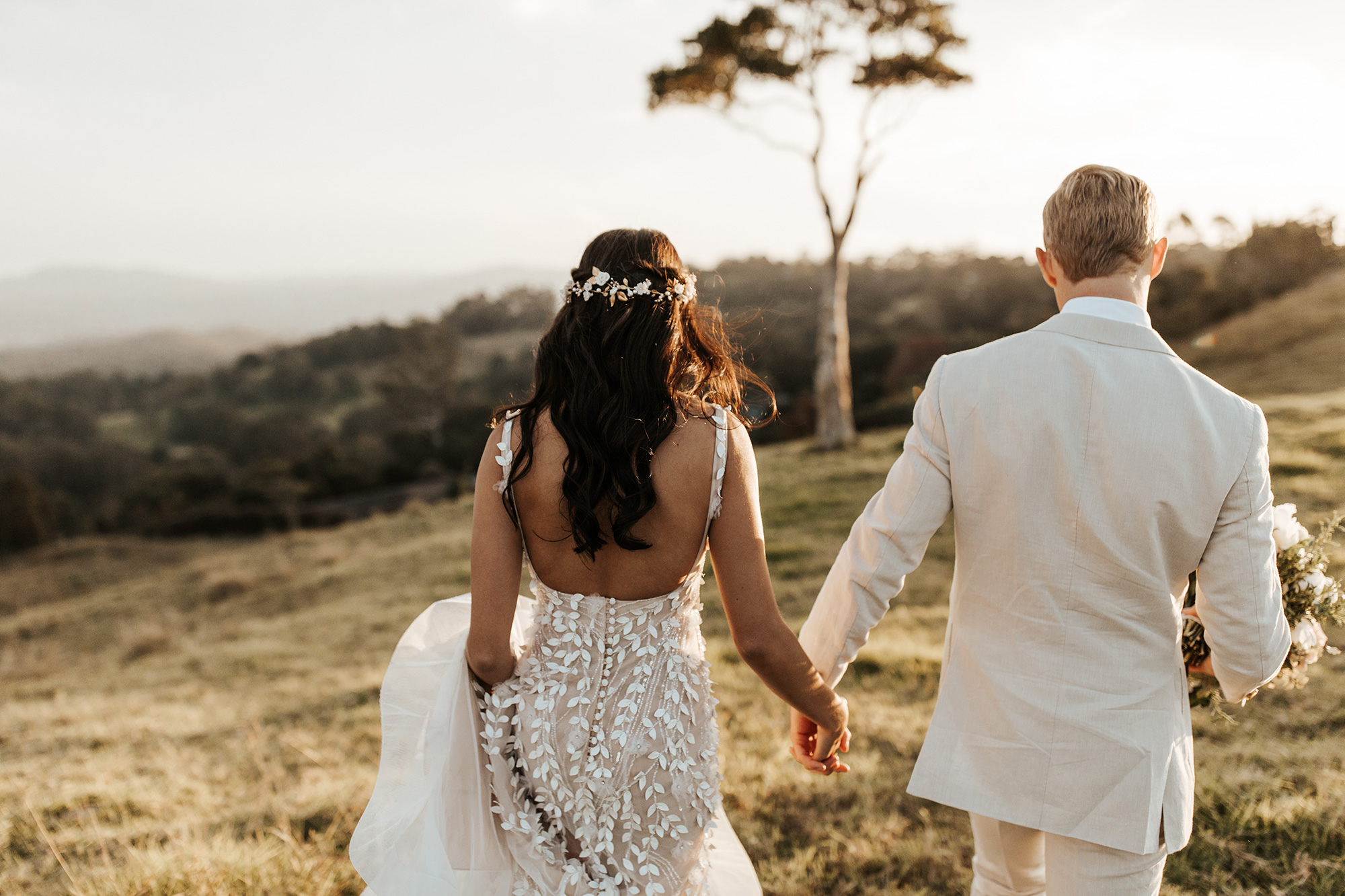 "Adam has been very committed to becoming a pilot which means he has not gone on a holiday in five years! It is not only very expensive to follow this dream but requires a lot of sacrifice," explains Danielle. "We have not yet planned our honeymoon as Adam has just started a new role."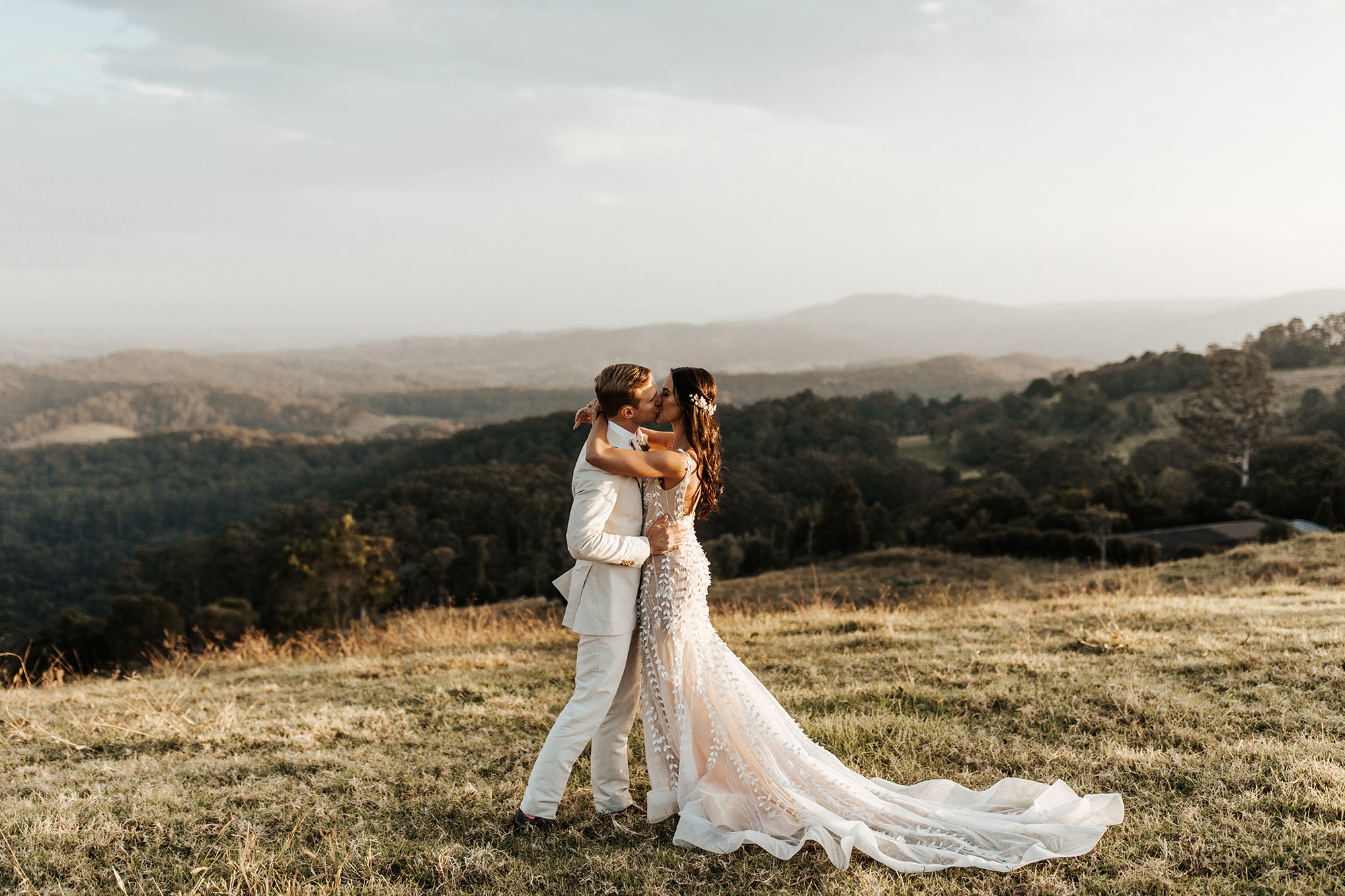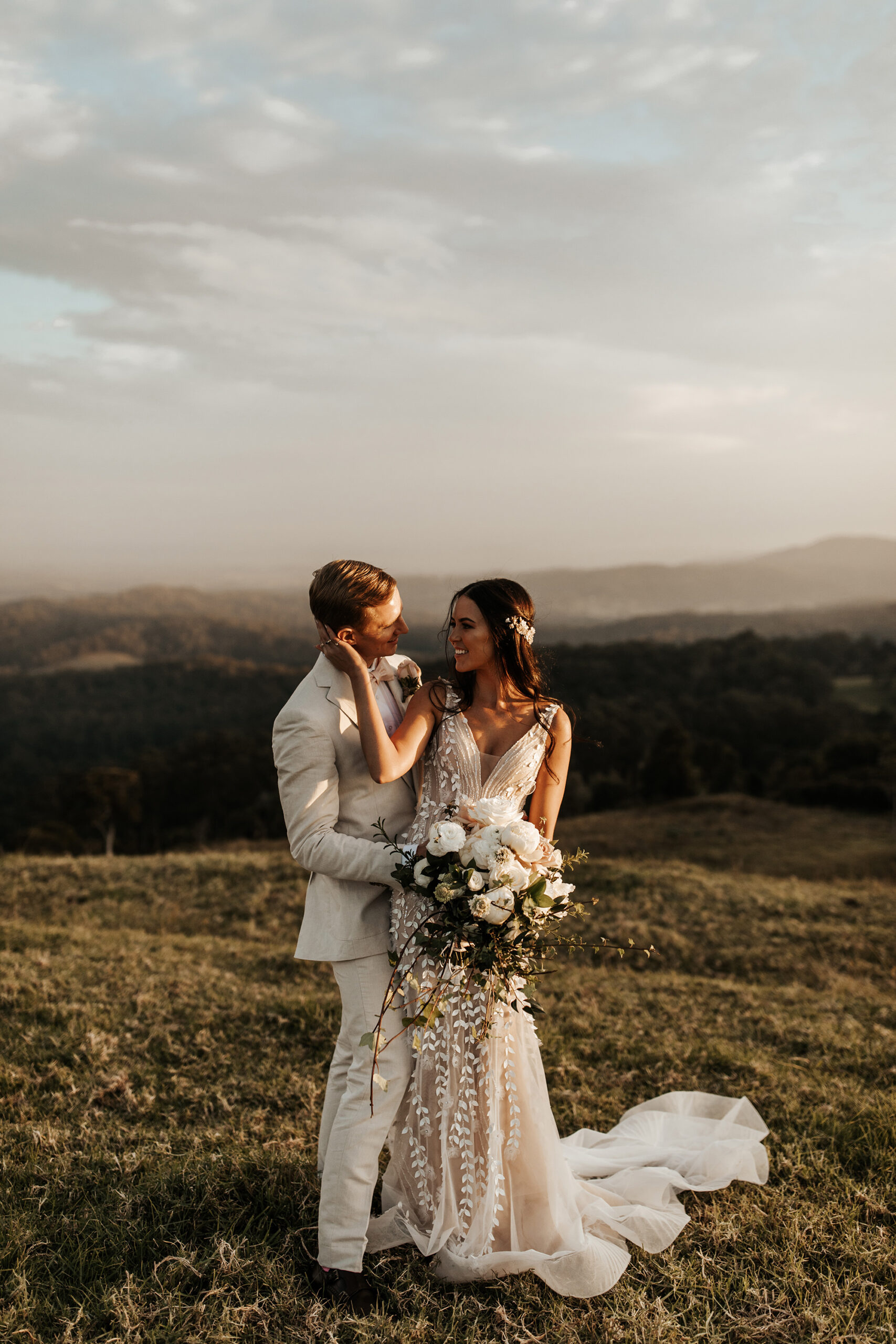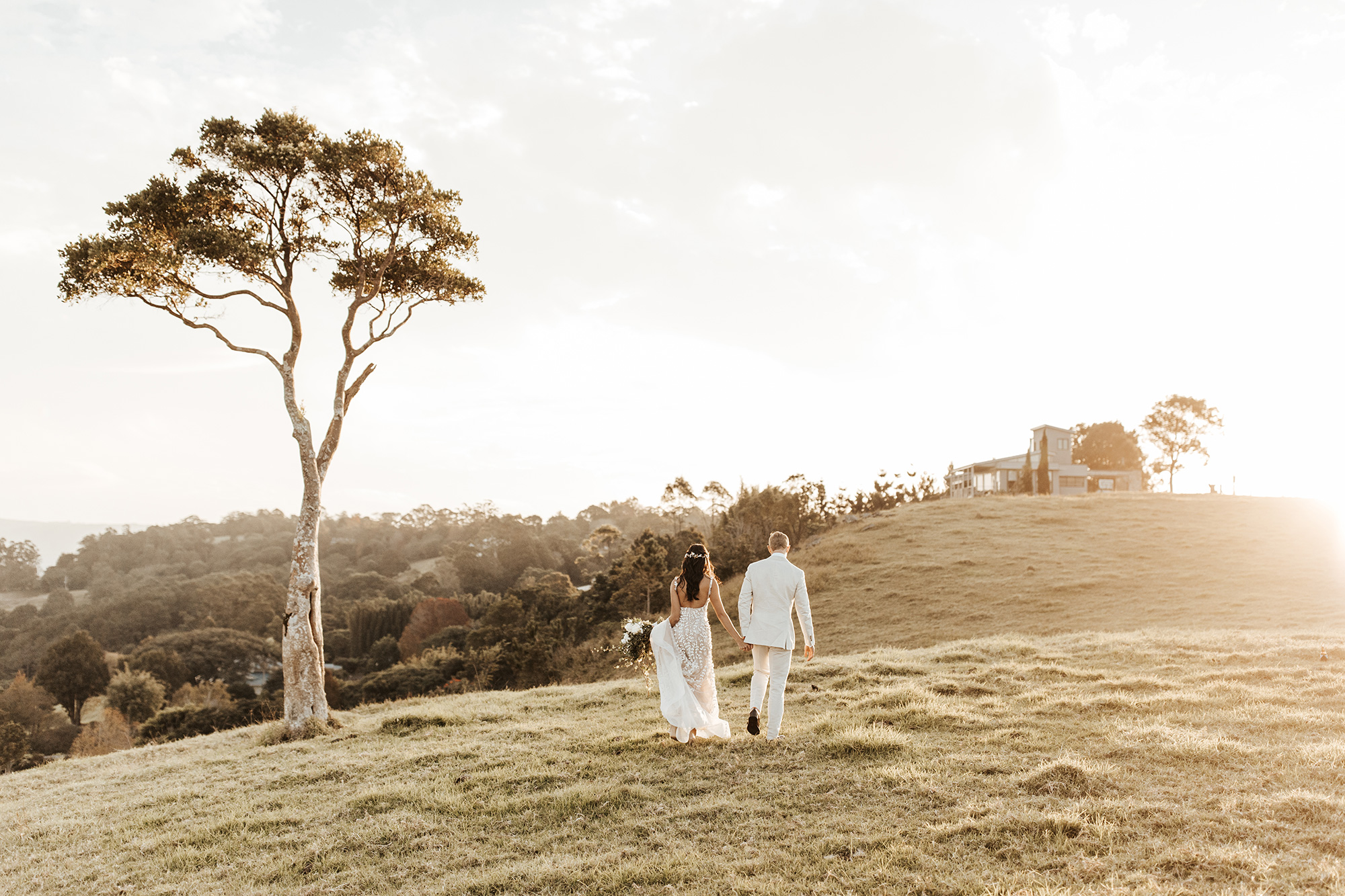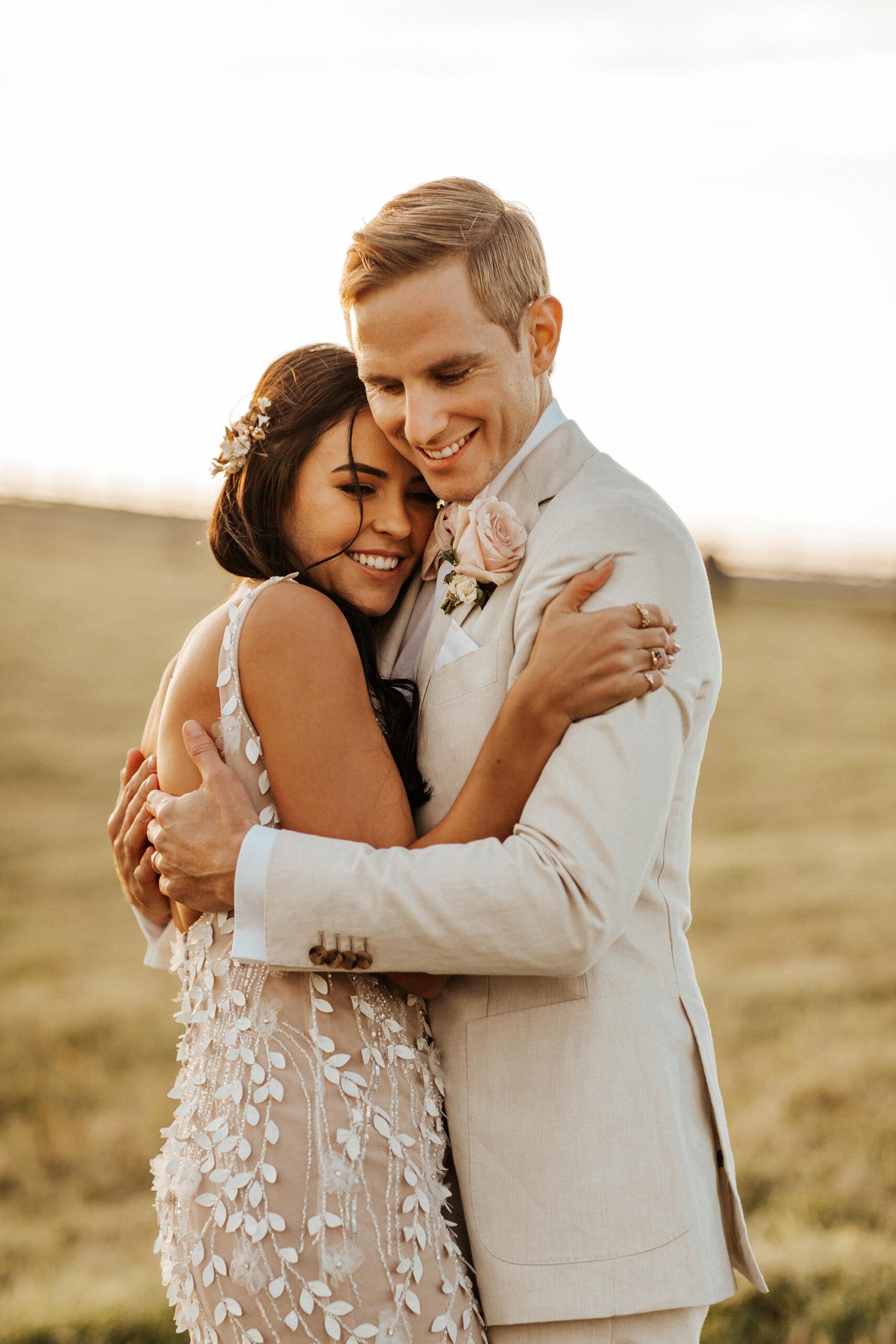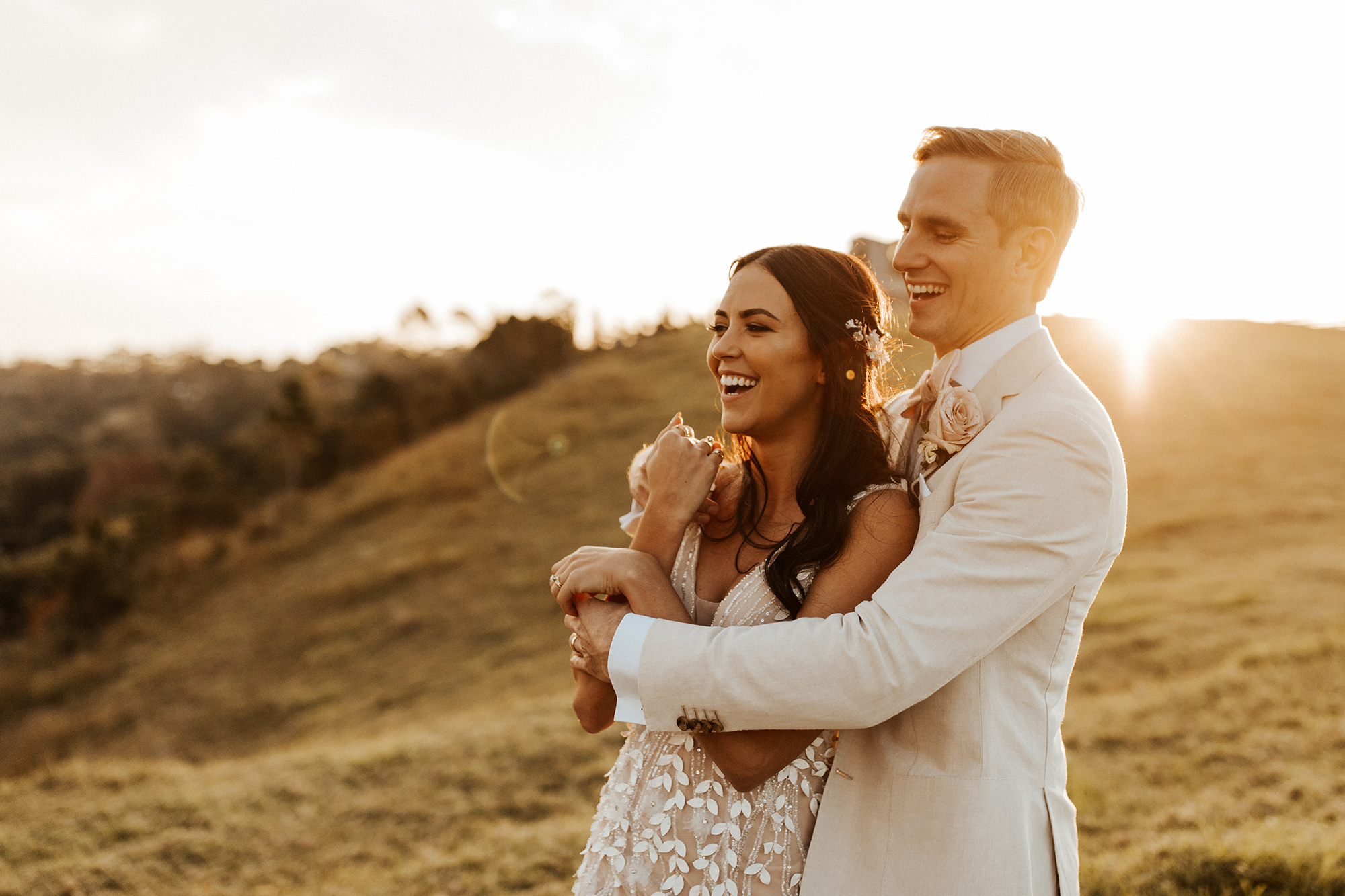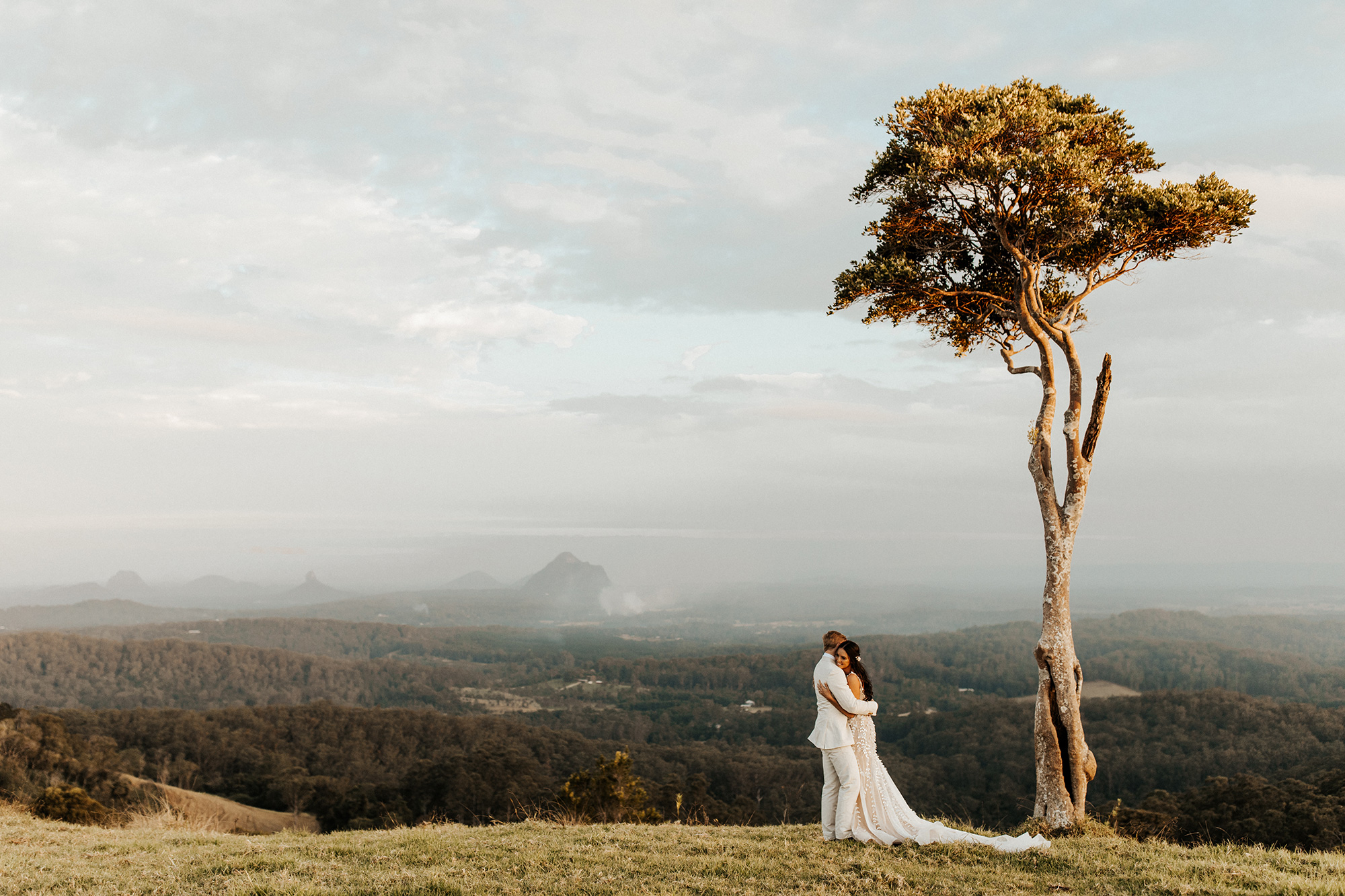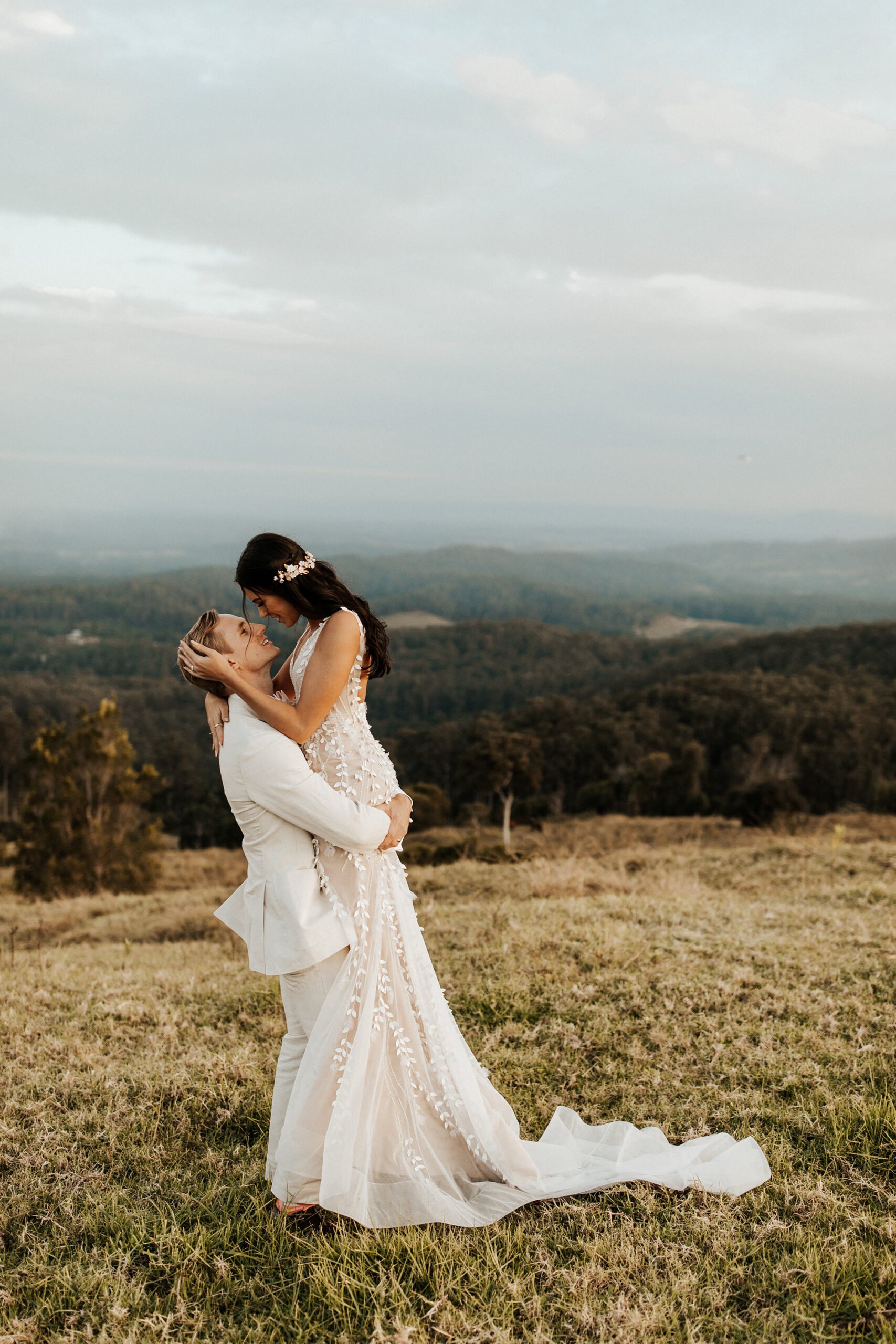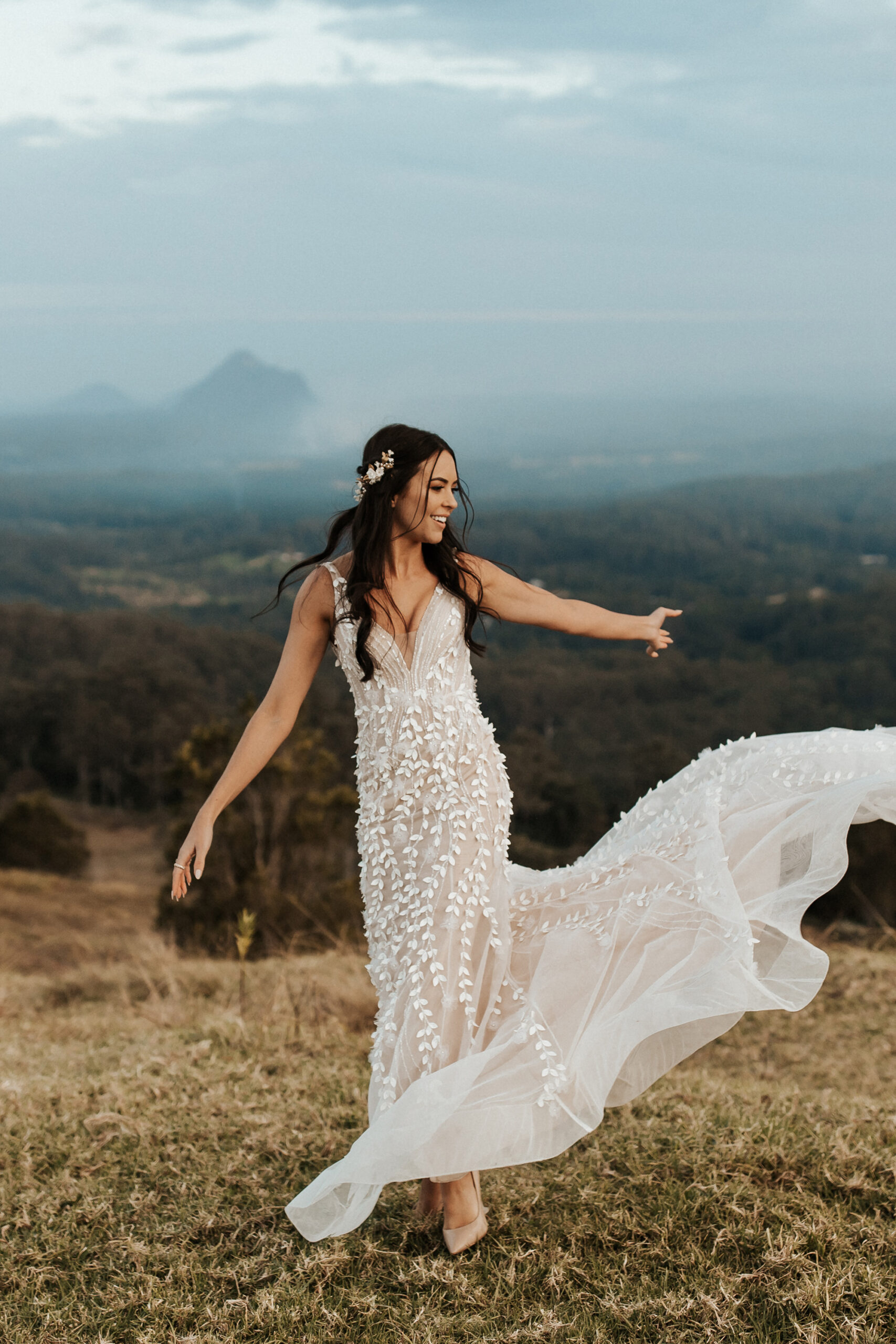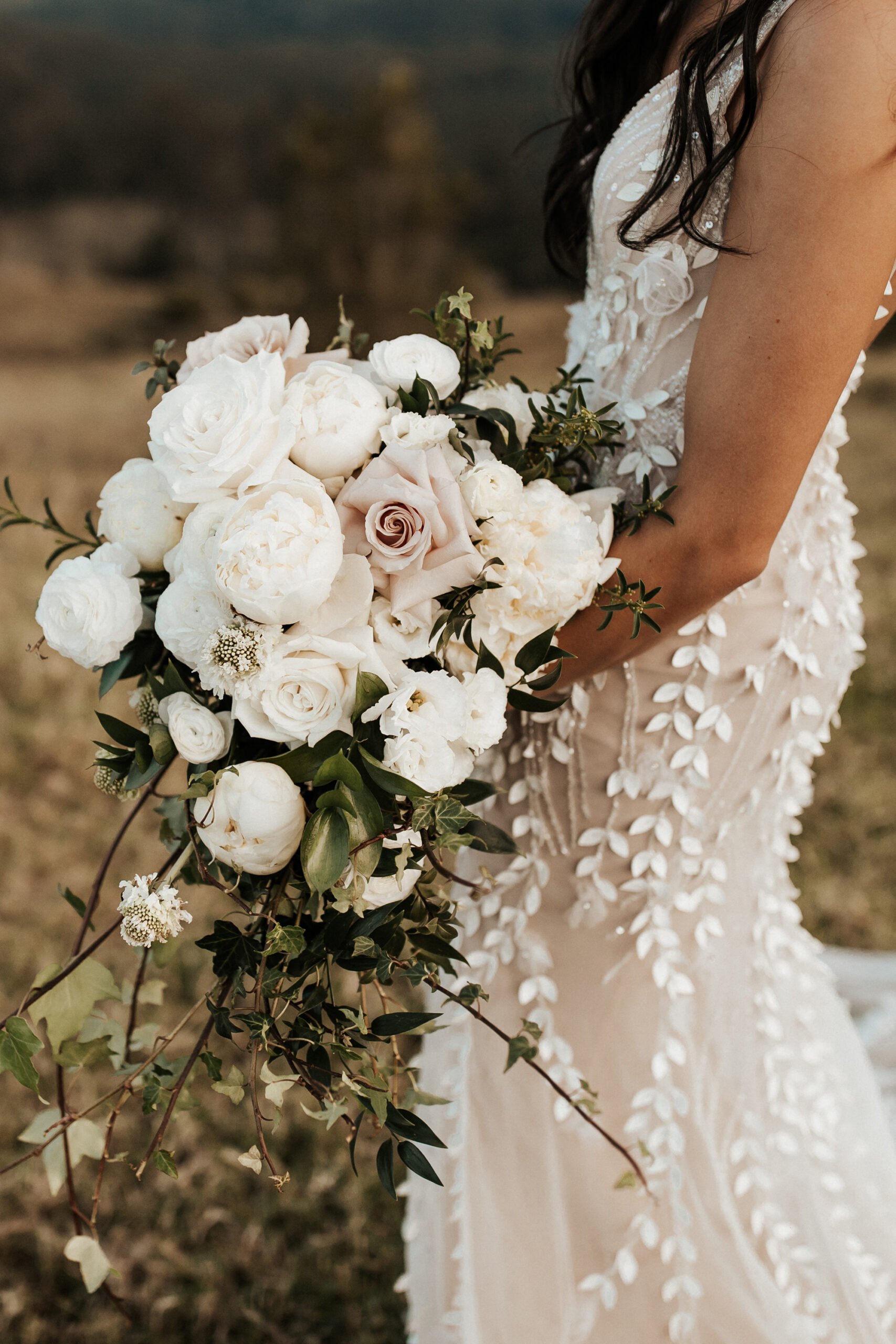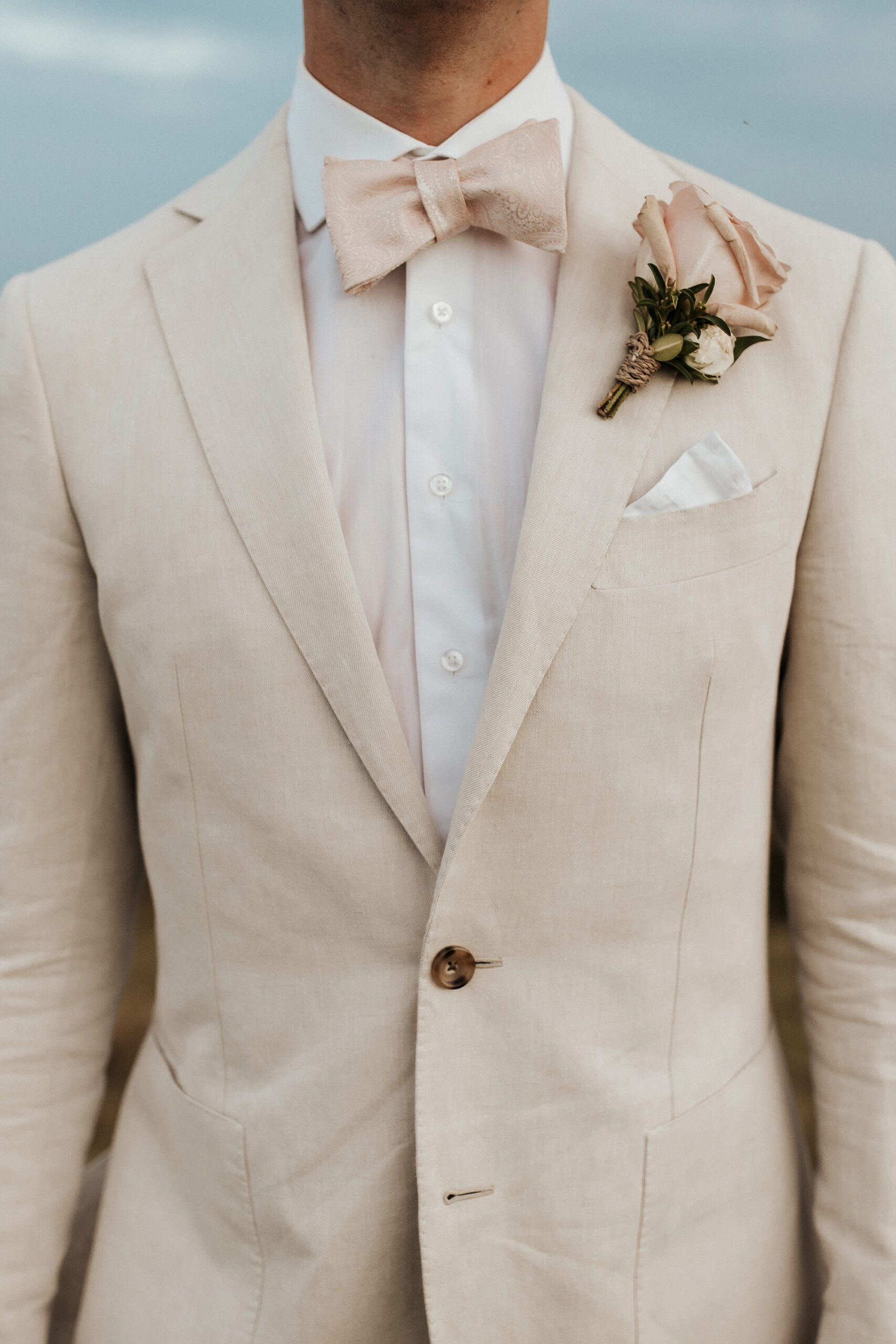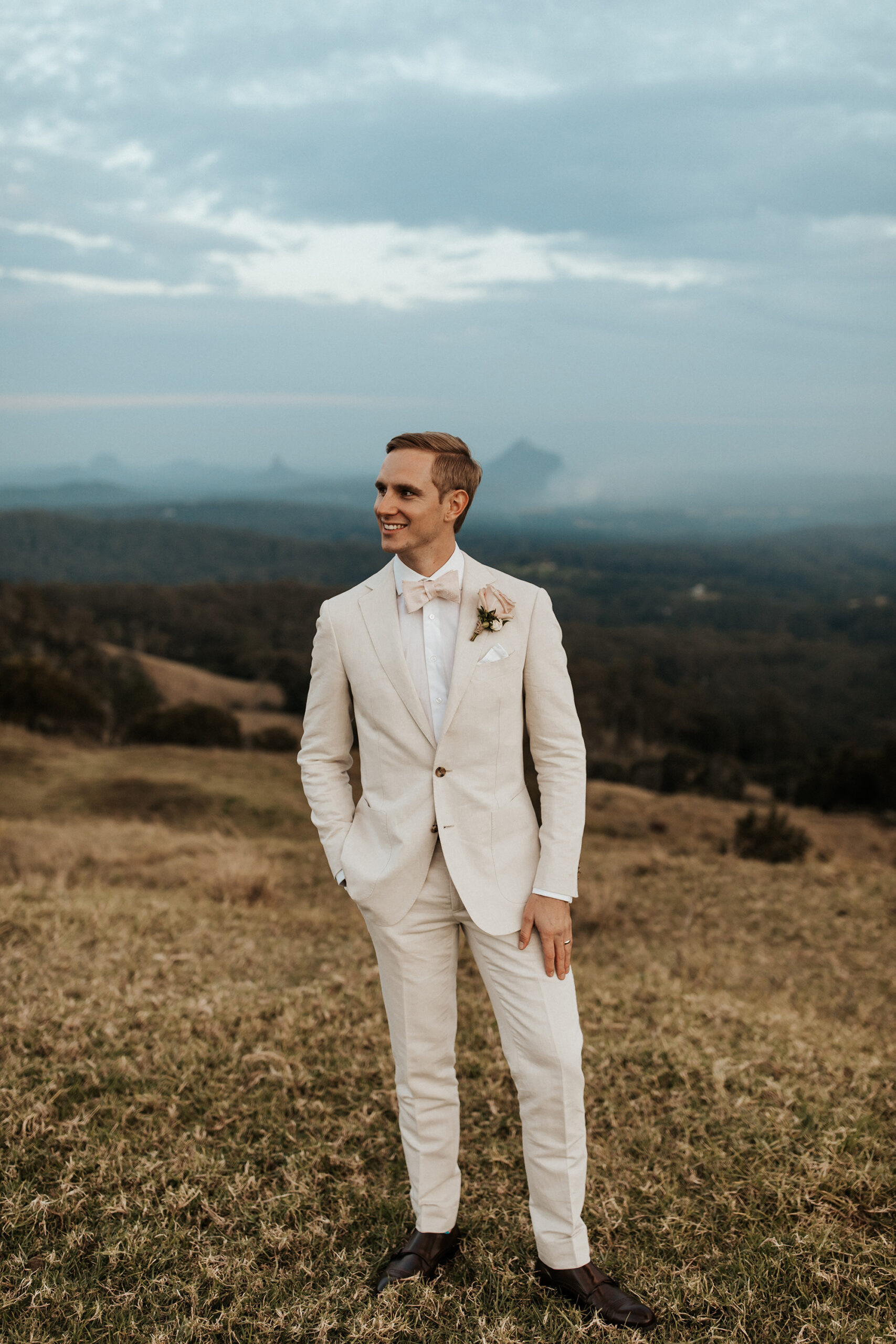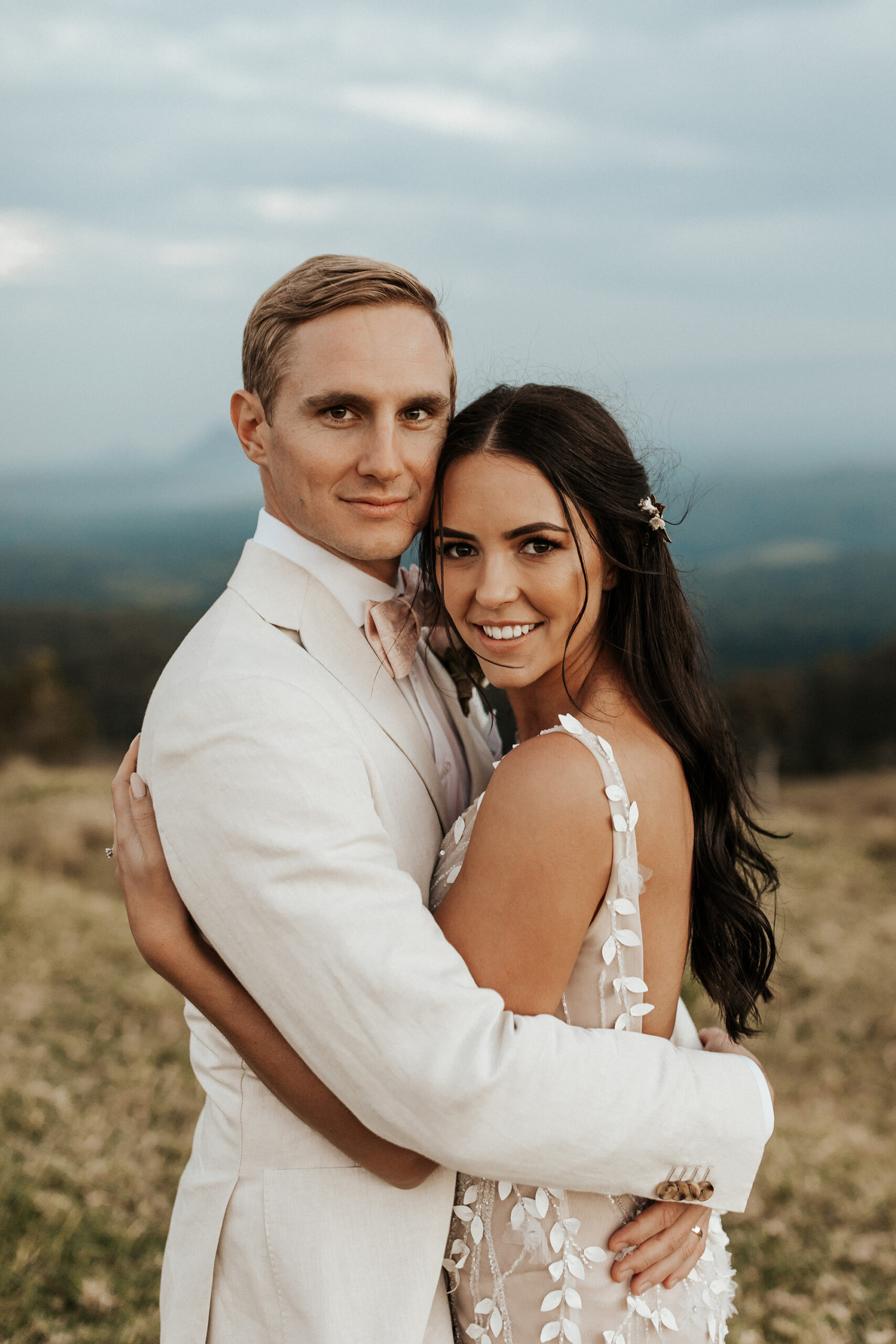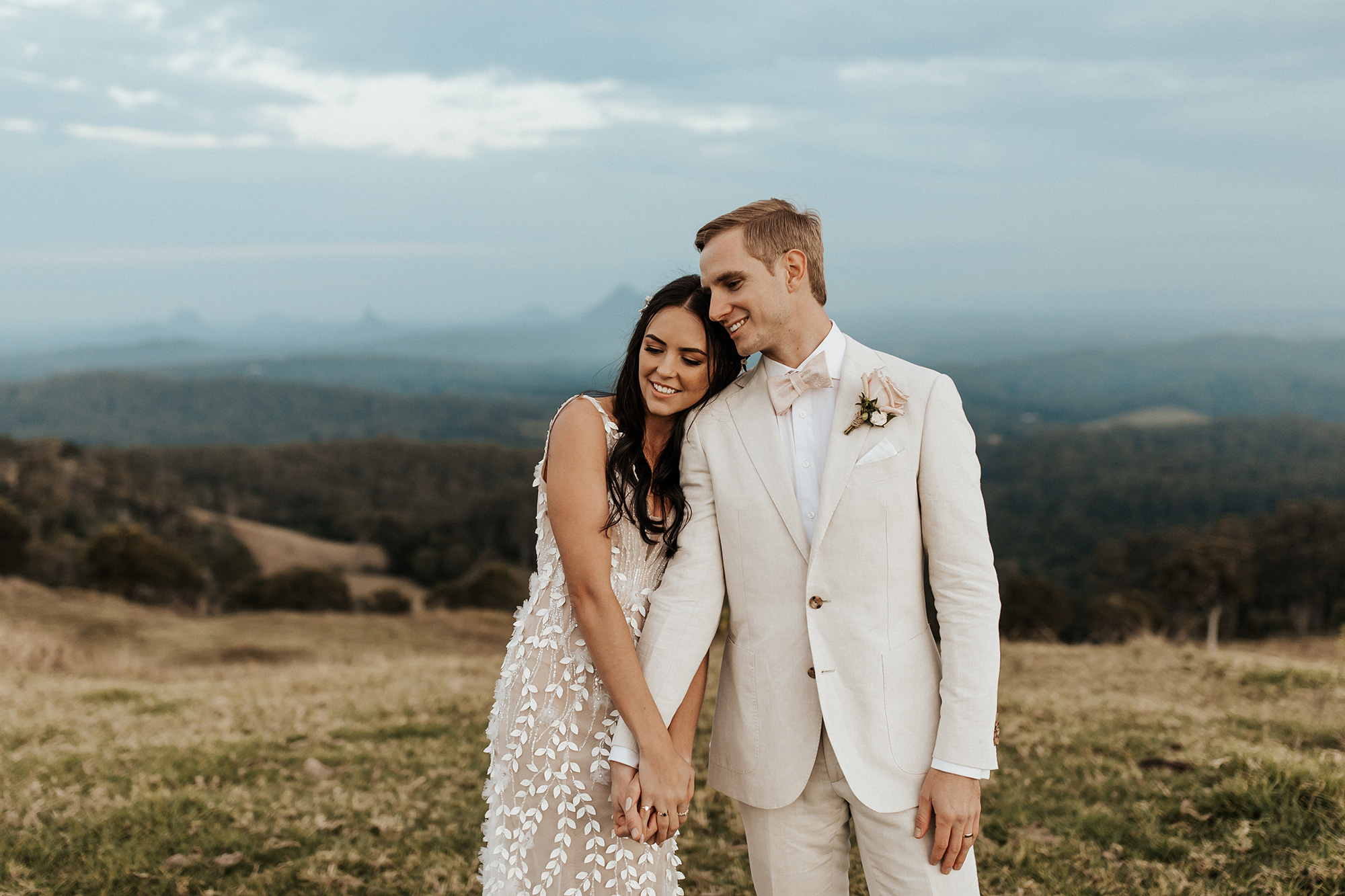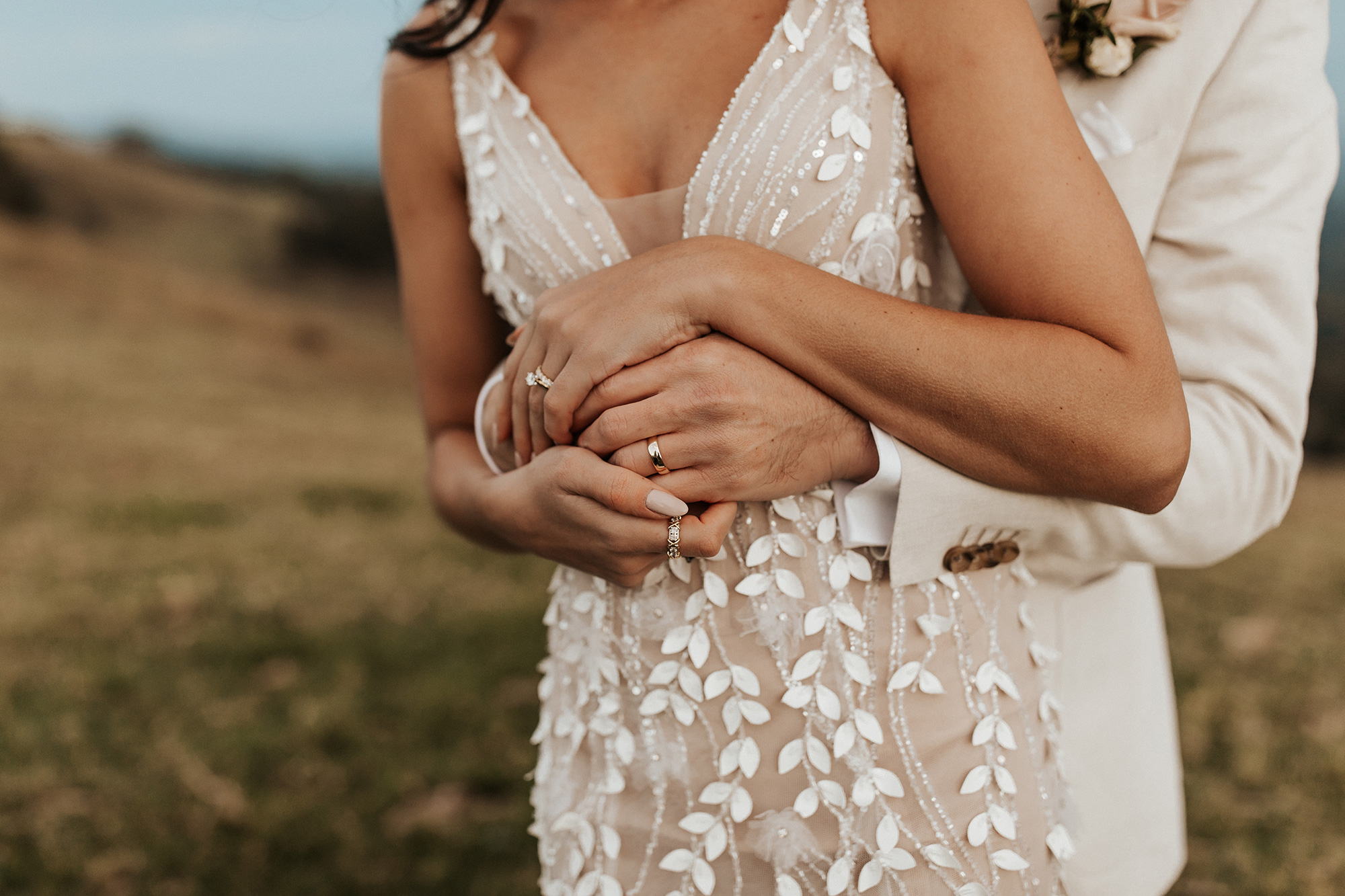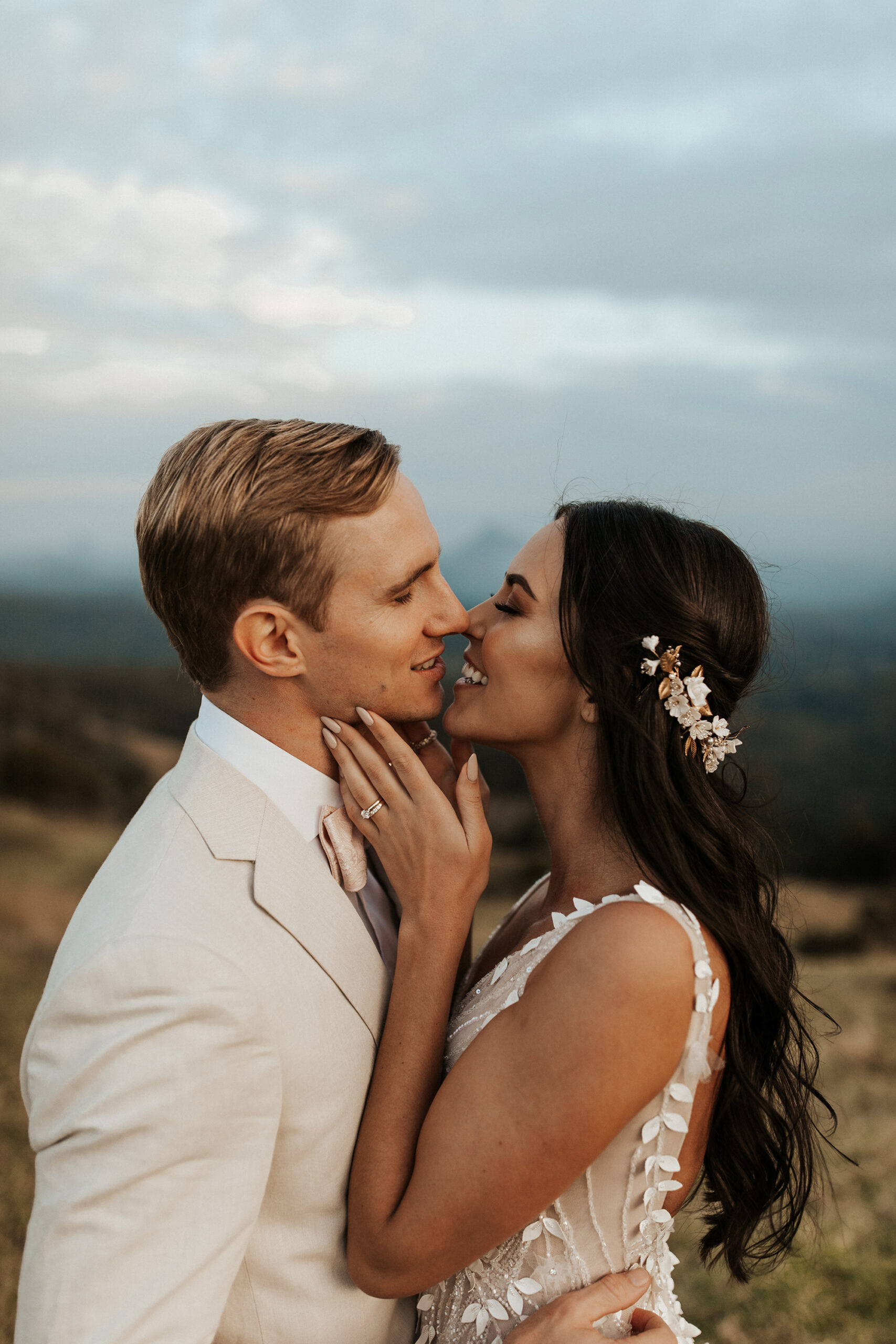 "The day was perfect and exactly what we wanted with so much love and joy around."