You've got your perfect gown and the venue of your dreams. Now what? Choosing your wedding bouquet may seem like a small detail when you're planning your wedding but it is the perfect finishing touch to your bridal look.
Flowers are an important part of a wedding and the bouquet you carry down the aisle is a romantic statement that should complement your dress and personal style. With so many things to consider, such as the colour, type of bloom, shape and size, finishing accents and budget, it's safe to say you might not know where to even begin!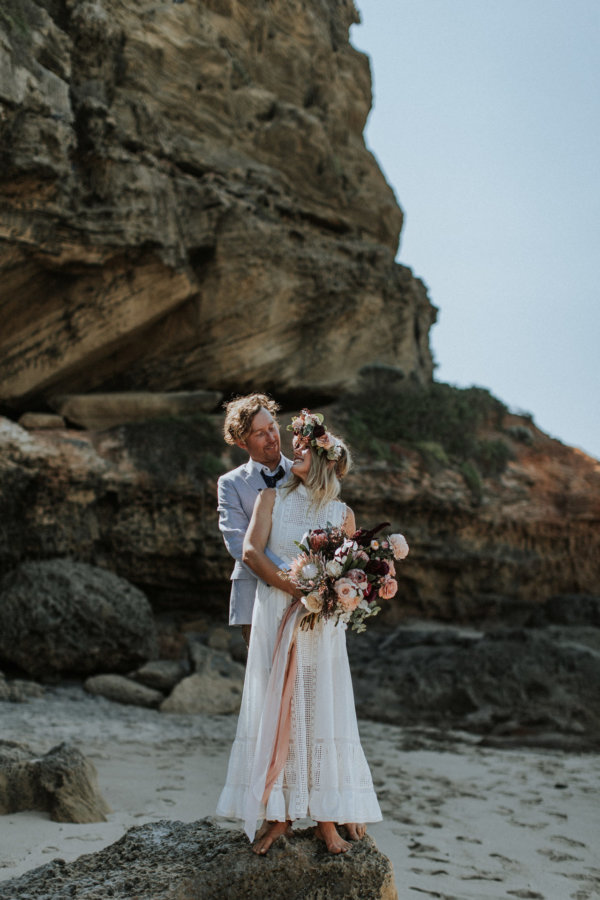 You want your wedding bouquet to complement your dress as it will be appearing in the majority of your photos. It would be helpful to bring a photo of your dress when meeting your florist so they can suggest the best colours and type of bouquet that is unique to your wedding. You want your bouquet to match the style of your ceremony too! If you're having a classic, black-tie wedding, roses and peonies in a traditional posy or dome arrangements would be ideal. If you're more of a bohemian bride, you can go crazy with king proteas and plenty of overflowing green foliage.
Another thing to note is seasonal and non-seasonal flowers. Depending on the time of the year you're getting married, your favourite bloom may not be in season. This would require your florist to import and that generally means a higher price tag for you.
Now that we've got the nitty-gritty out of the way, let's dive right into our favourite wedding bouquets of all time!
Biedermeier bouquet
The Biedermeier bouquet is named after a German style of interior design that became popular in Europe and continues to be a popular traditional choice of bouquet today.
It features tight circles of uniformly cut flowers in contrasting colours or types in each layer, giving the bouquet a dramatic effect.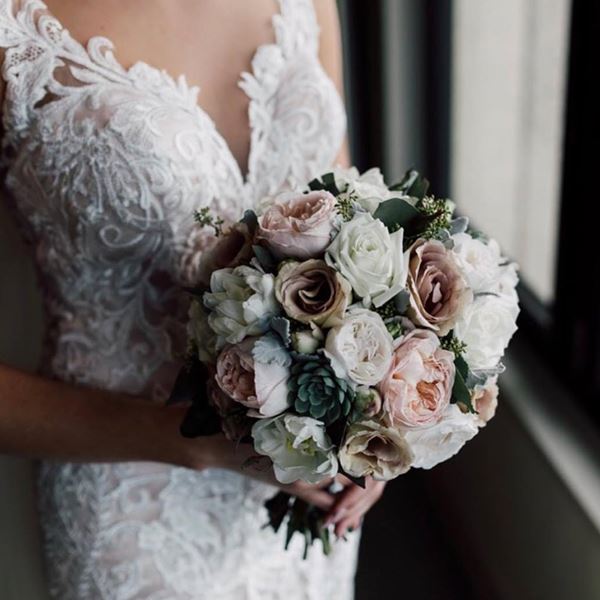 Cascade bouquet
Cascade bouquets, also known as shower bouquets, literally look like a waterfall of flowers. They are fantastic for elegant weddings where the bride wants to add a touch of personality and whimsical carefreeness. This type of arrangement showcases vines and exotic orchids best!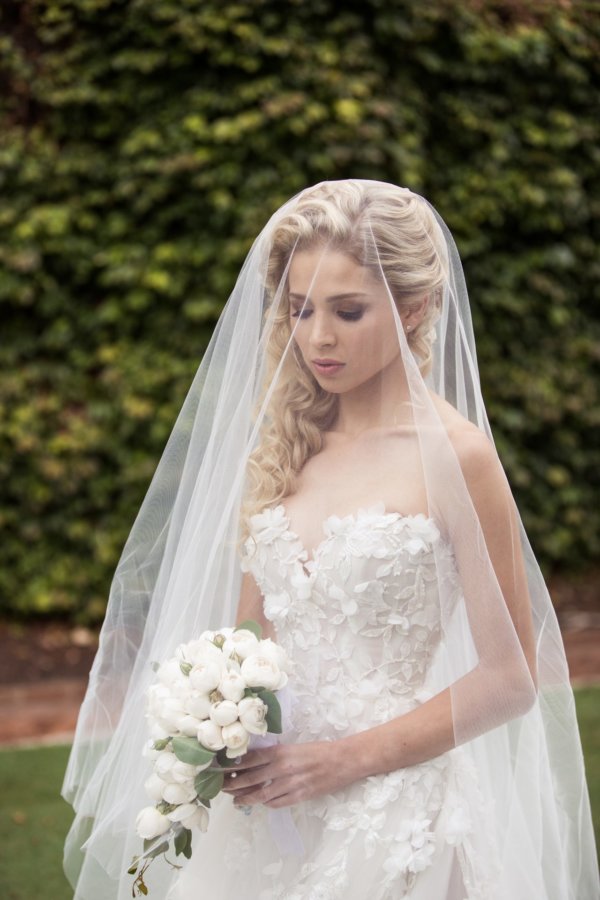 Posy bouquet
A classic bouquet style, posy bouquets consist of flowers arranged in a small, round style that is bound with a ribbon. Roses, peonies and baby's breath are common in posy bouquets and they are perfect for petite brides.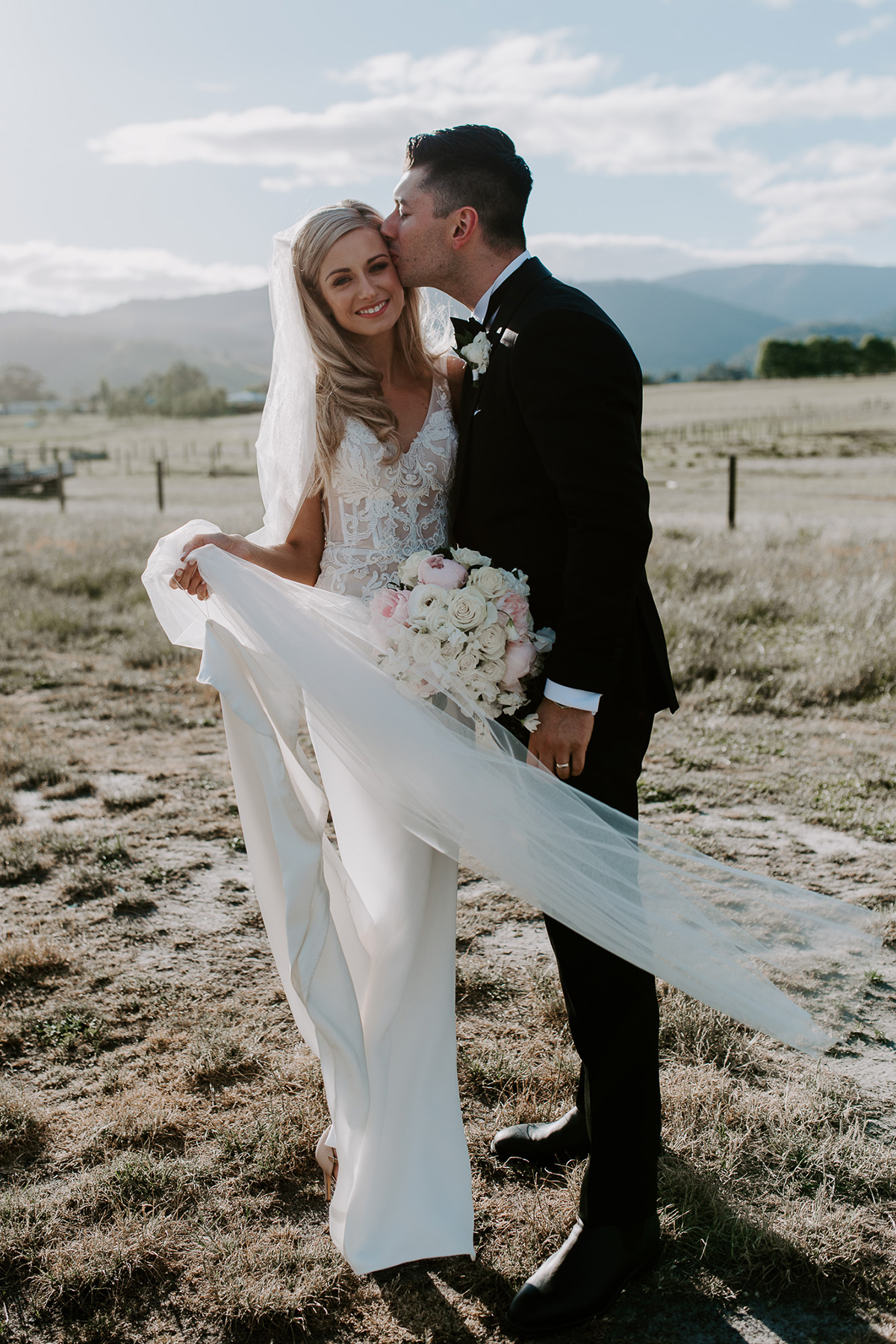 Nosegay bouquet
Similar to the posy bouquets, nosegays features more greenery and there is usually one focus flower or colour that the whole bouquet is based on. Elegant and highly-traditional, this one is ideal for small, intimate weddings.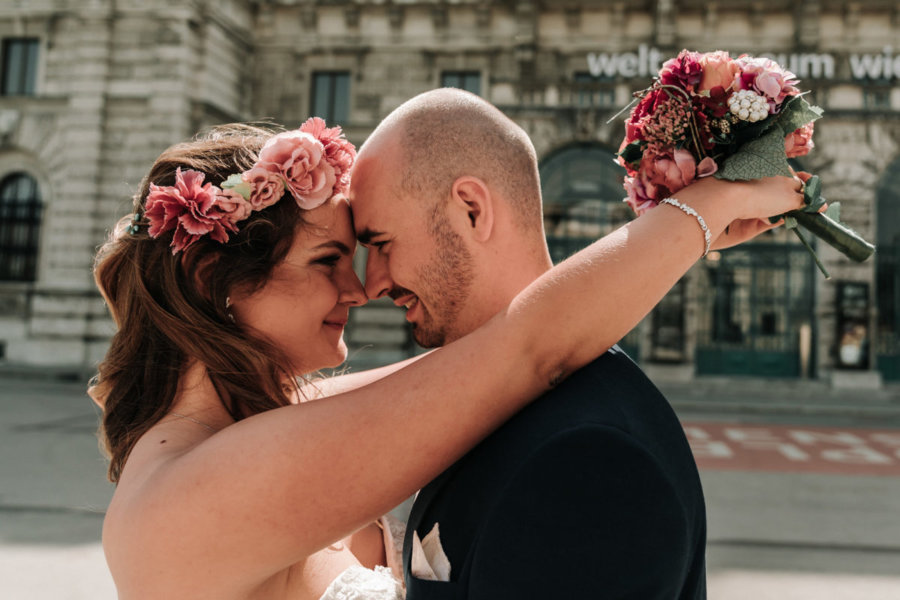 Dome-shaped bouquet
As the name suggests, dome-shaped bouquets are round and are also known as the formal posy. Perhaps the most formal and traditional bouquet of all time, it consists of just one type of flower in the same colour. There is rarely any greenery, giving it a balanced and consistent look. Roses, peonies and anemones are commonly used and they are perfect for the formal, traditional wedding.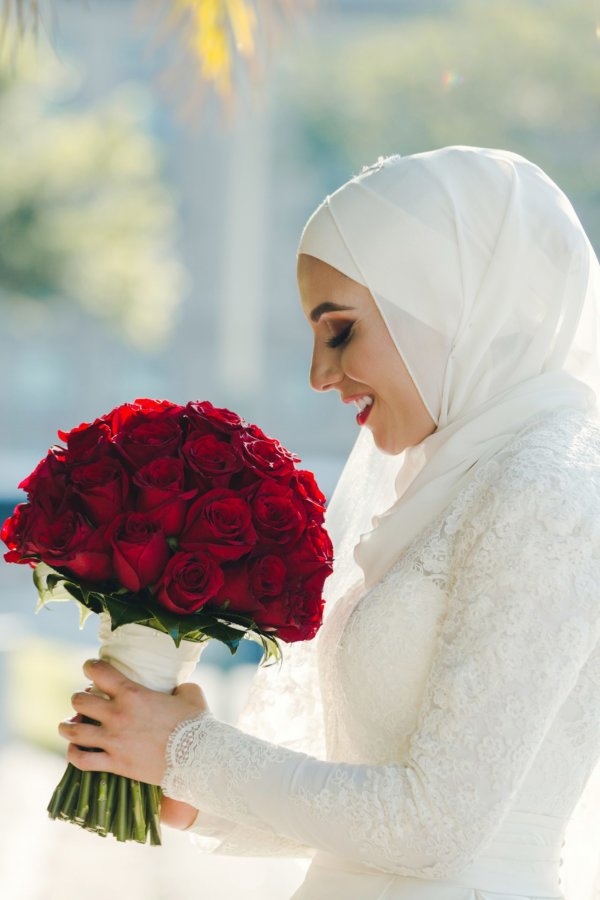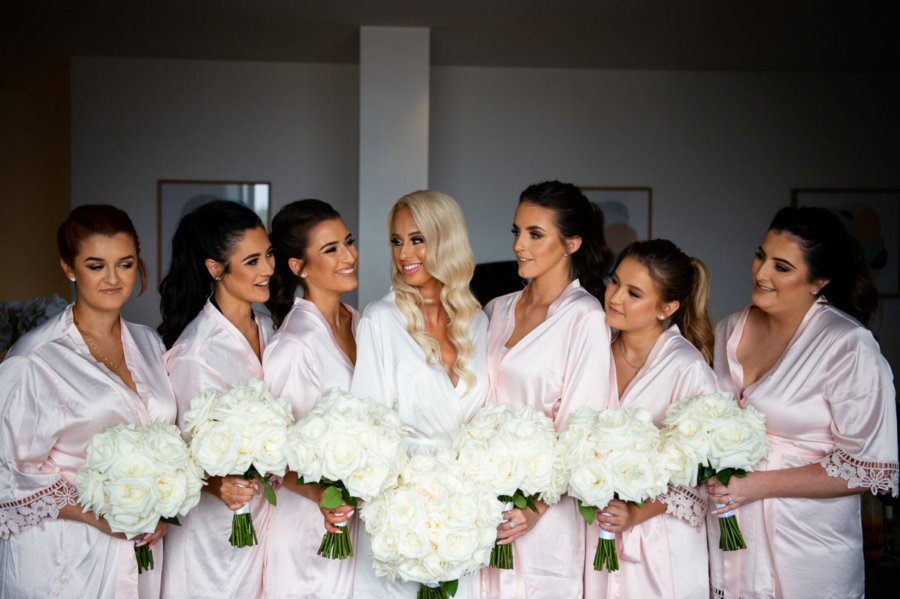 Single Stem
Be a daring bride and make a bold statement! Holding a single stem of rose or a lush, blooming king protea is such a chic look. It forces the attention on your dress, not to mention being friendly on your pocket!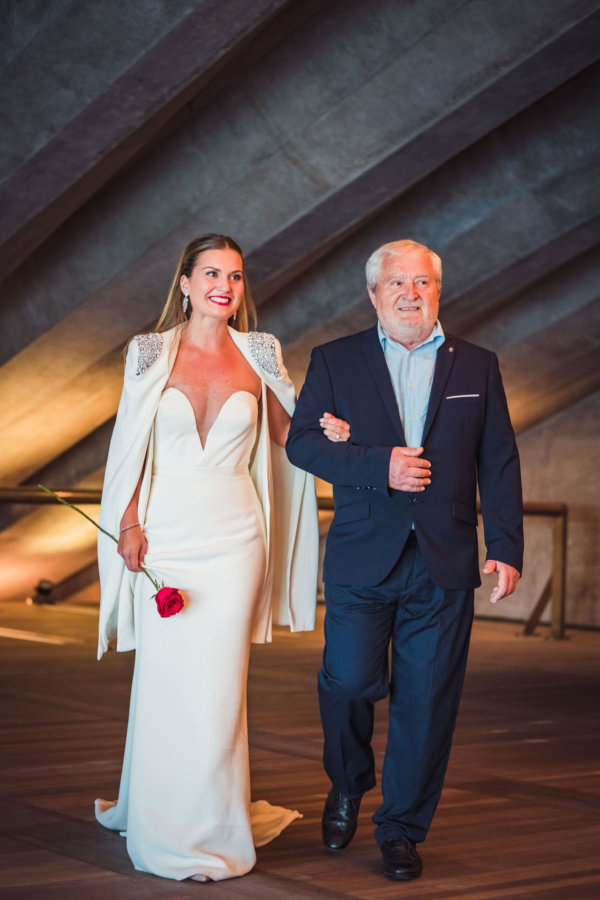 Hand-tied bouquet
Hand-tied bouquets are exactly as they sound: freshly-picked blooms in a wide assortment of size and colours bound with a delicate ribbon. It gives the bouquet a casual, unstructured look. Imagine a bride who walked into her flower garden the morning of her wedding, picked her favourite blooms and tied them together herself. Perfect for rustic, bohemian weddings!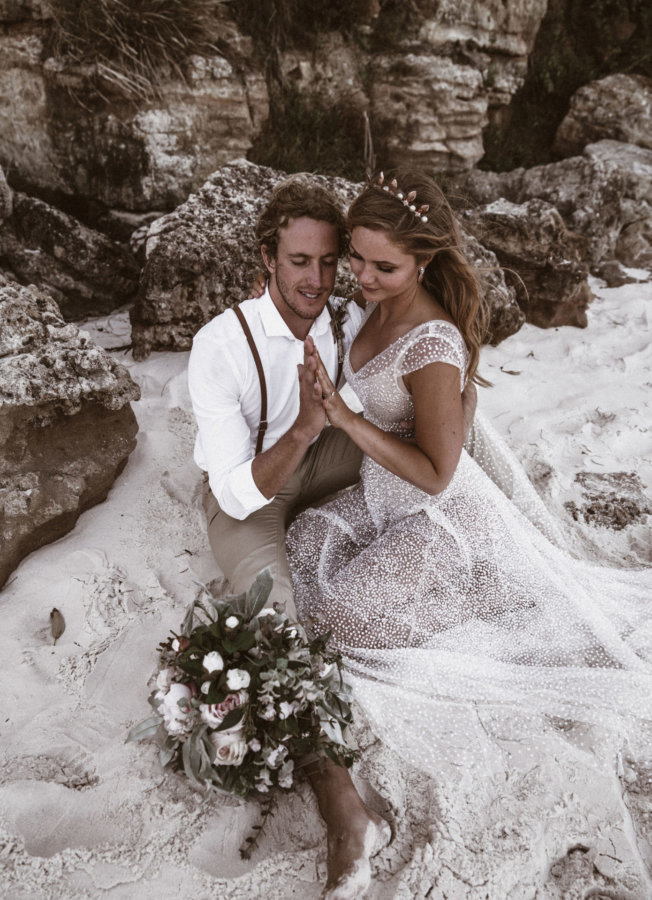 Composite bouquet
Creating the composite bouquet can be rather challenging and requires a level of skill and expertise not all florists can achieve. It's definitely going to be something you shouldn't try to DIY! The bouquet is constructed using hundreds of petals wired together on a single stem to look like one large bloom. Thus, it is an expensive and extravagant choice of a wedding bouquet.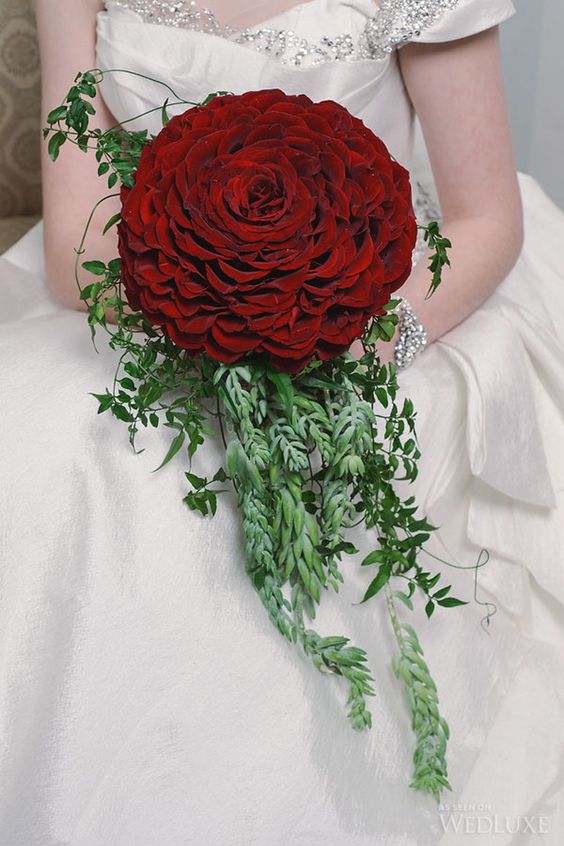 Pomander bouquet
The pomander bouquet is traditionally made for the flower girls but who says the bride can't carry it as well? It would make for an unusual and unique choice. This bouquet features flowers arranged into a sphere shape using wires and suspended from a ribbon. It can add youthfulness to the bride's outfit.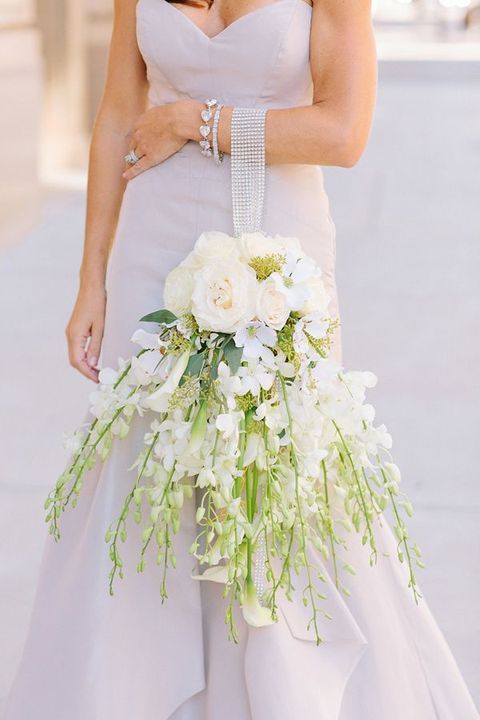 Presentation bouquet
Also known as the pageant bouquet, this one is for the glamorous bride! This style of bouquet was traditionally used in pageants but has become quite a popular wedding bouquet. Long-stemmed flowers such as roses and calla lilies are commonly used and these make for an elegant, chic look. Brides carry it cradled in their arms and it would work well with a slim-cut dress.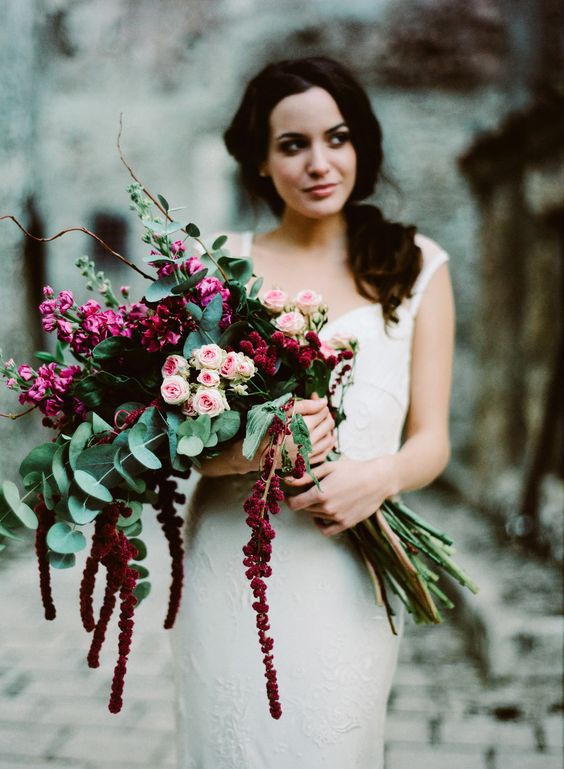 Native bouquet
There has been a big trend towards sustainability and going local. This should apply to your wedding bouquet as well! Luckily for us, Australia is abundant with some of the most exotic looking florals that make stunning bouquets. Flannel flowers are daisy lookalikes, and these delicate blooms are increasingly popular with Australian brides. And for good reason! They are also perfect for buttonholes for the grooms. Blushing brides are part of the protea family of flowers and come in gorgeous baby pinks and have long green leaves. Just the name alone is enough to convince brides to incorporate these blooms into their native bouquets. Other Australian natives that would look amazing in your wedding bouquet are leucospermums, banksia, bottle brush and kangaroo paws. Discuss these options with your florist and it can save you a pretty penny!