Marta and Stefan first met as teenagers during a journalism traineeship in Vienna, Austria.
"In the beginning, it was a really good friendship. We spent our time working on a youth rock festival, writing magazine articles and having a really good time together in our group," says the bride.
Their friendship blossomed into something more when, during the first few weeks of the traineeship, the group decided to visit one of the great Austrian mountains. "In the end, it was only us because of illness or family visits. We went up the mountain and slept at the top in a tent. We talked about life and our dreams. It was magical. In the morning, Stefan asked me to be his girlfriend."
Marta and Stefan, both 23, married in Salzburg's Basilica Maria Plain. After the wedding, the pair had their Vienna wedding shoot back where it all began.
The newlyweds had a fantastic time working with Black Avenue Productions, and even photobombed a Japanese family celebrating a 58th wedding anniversary!
Photos courtesy of Black Avenue Productions.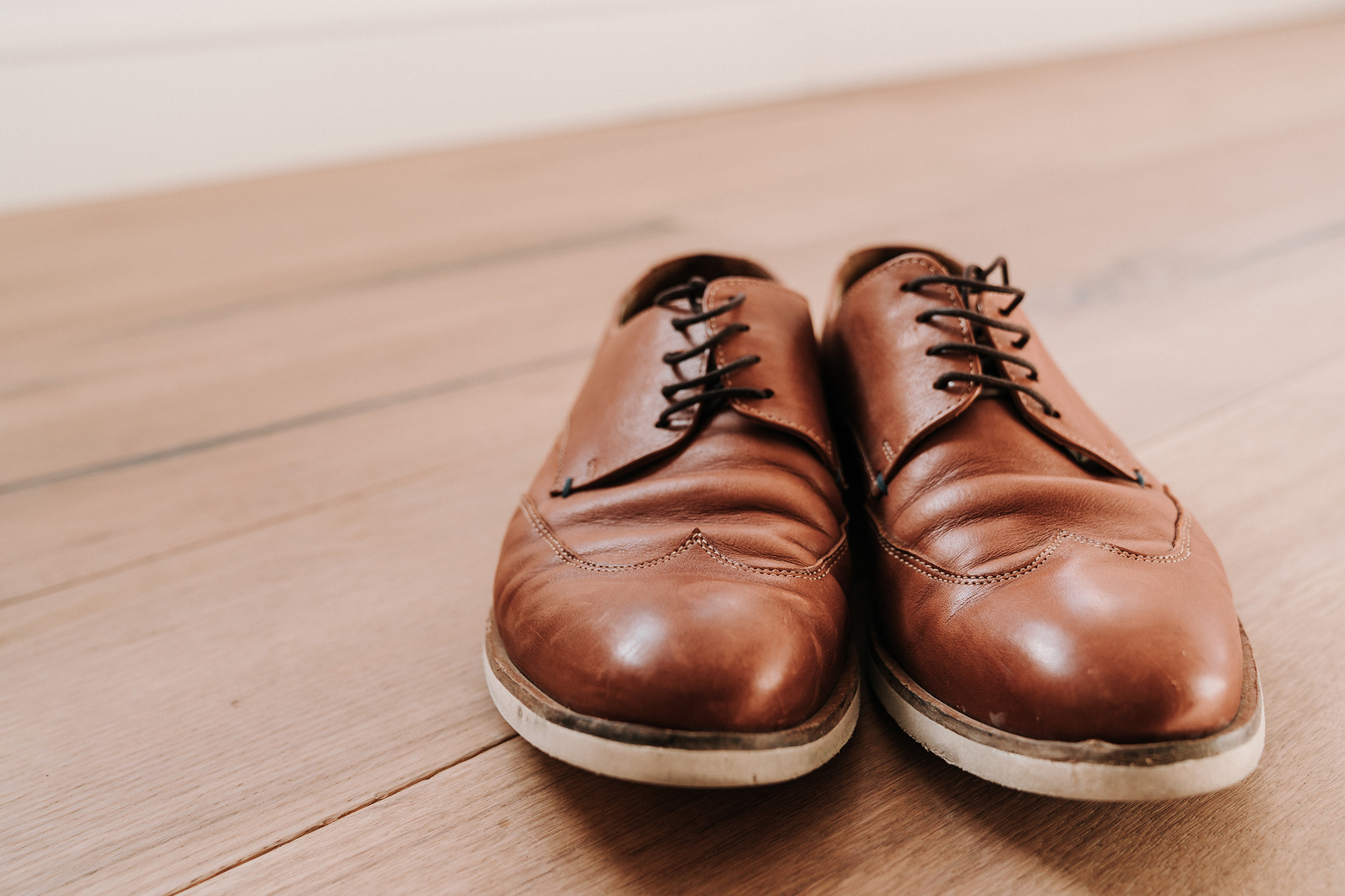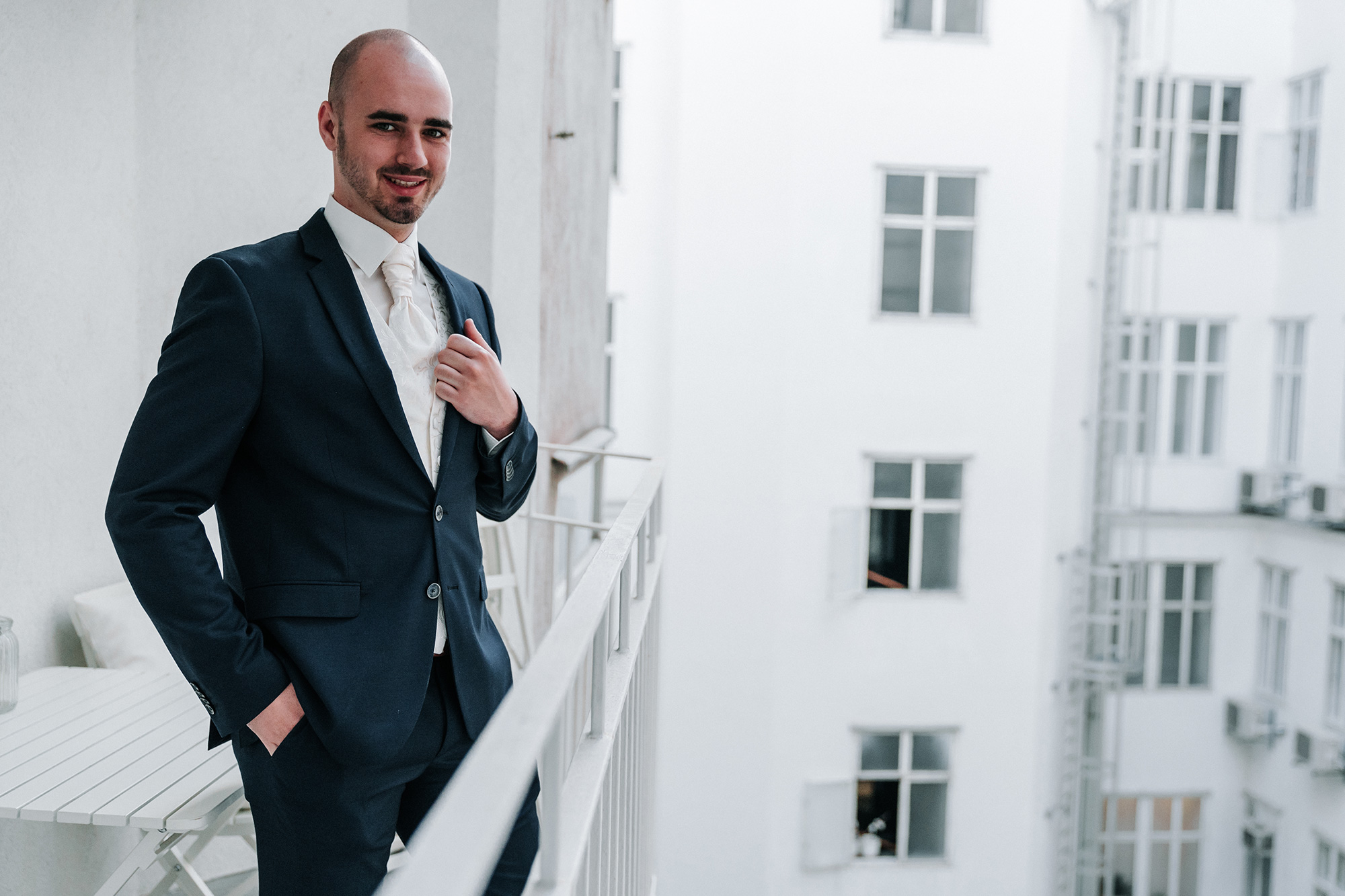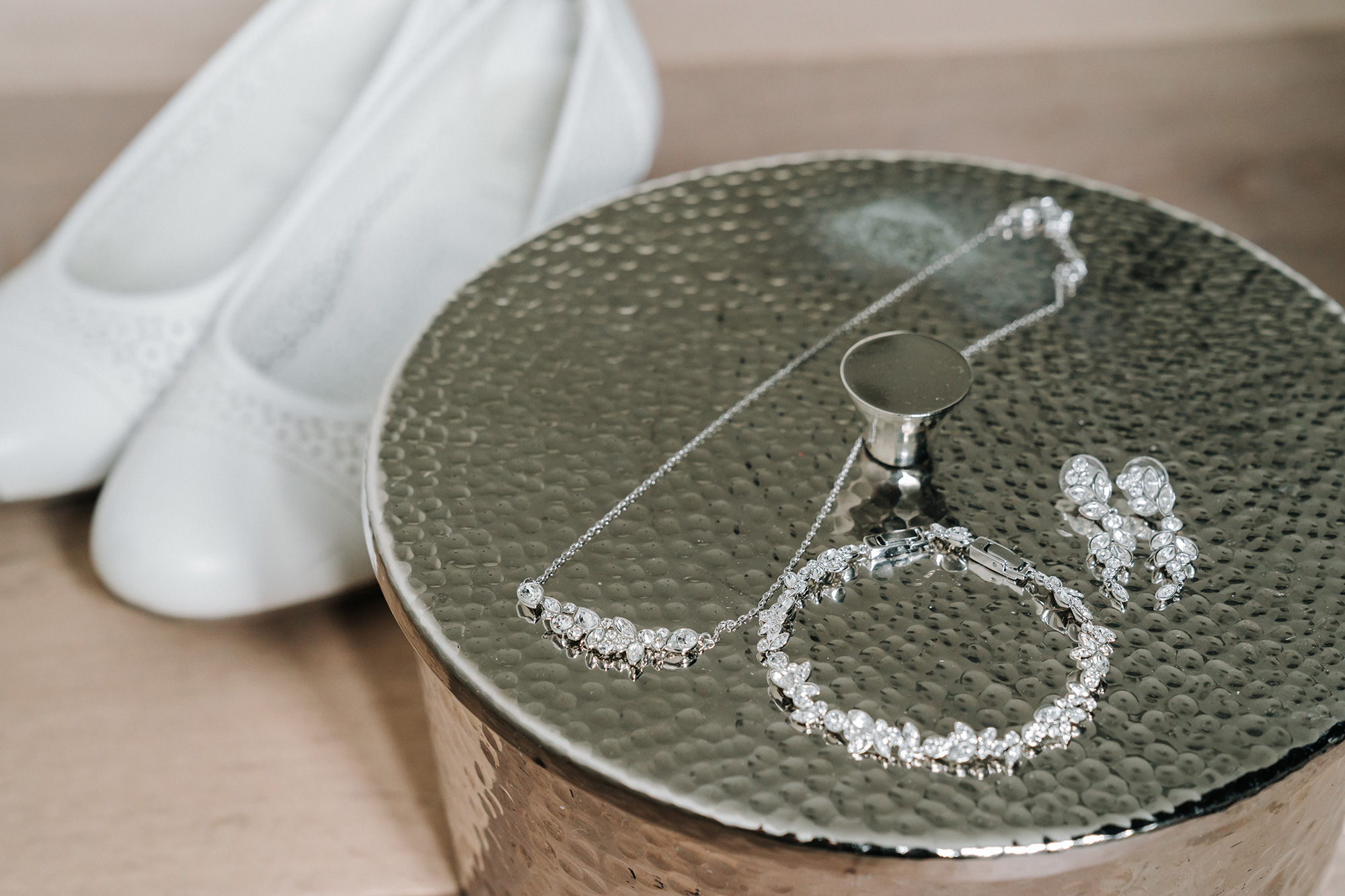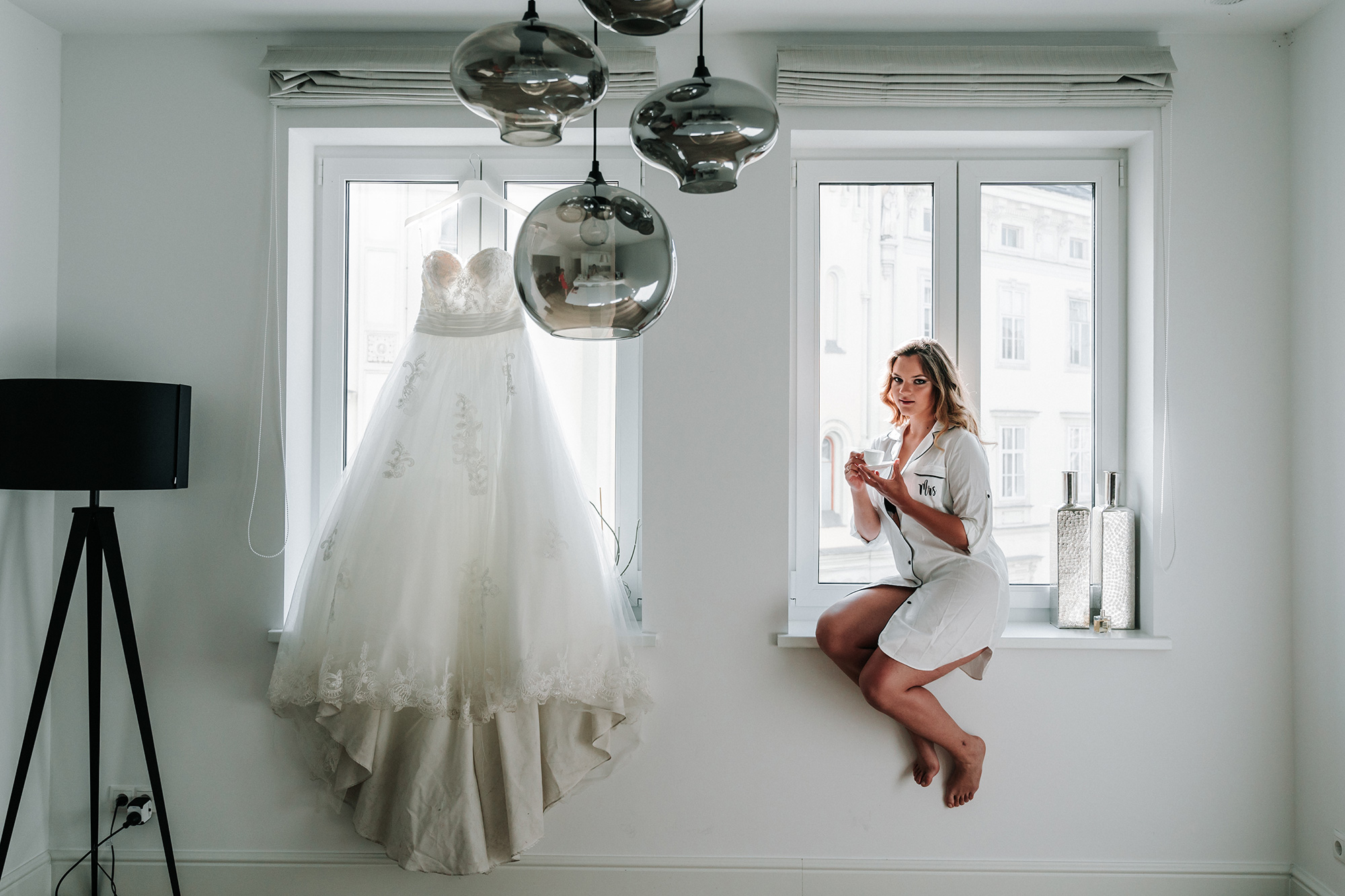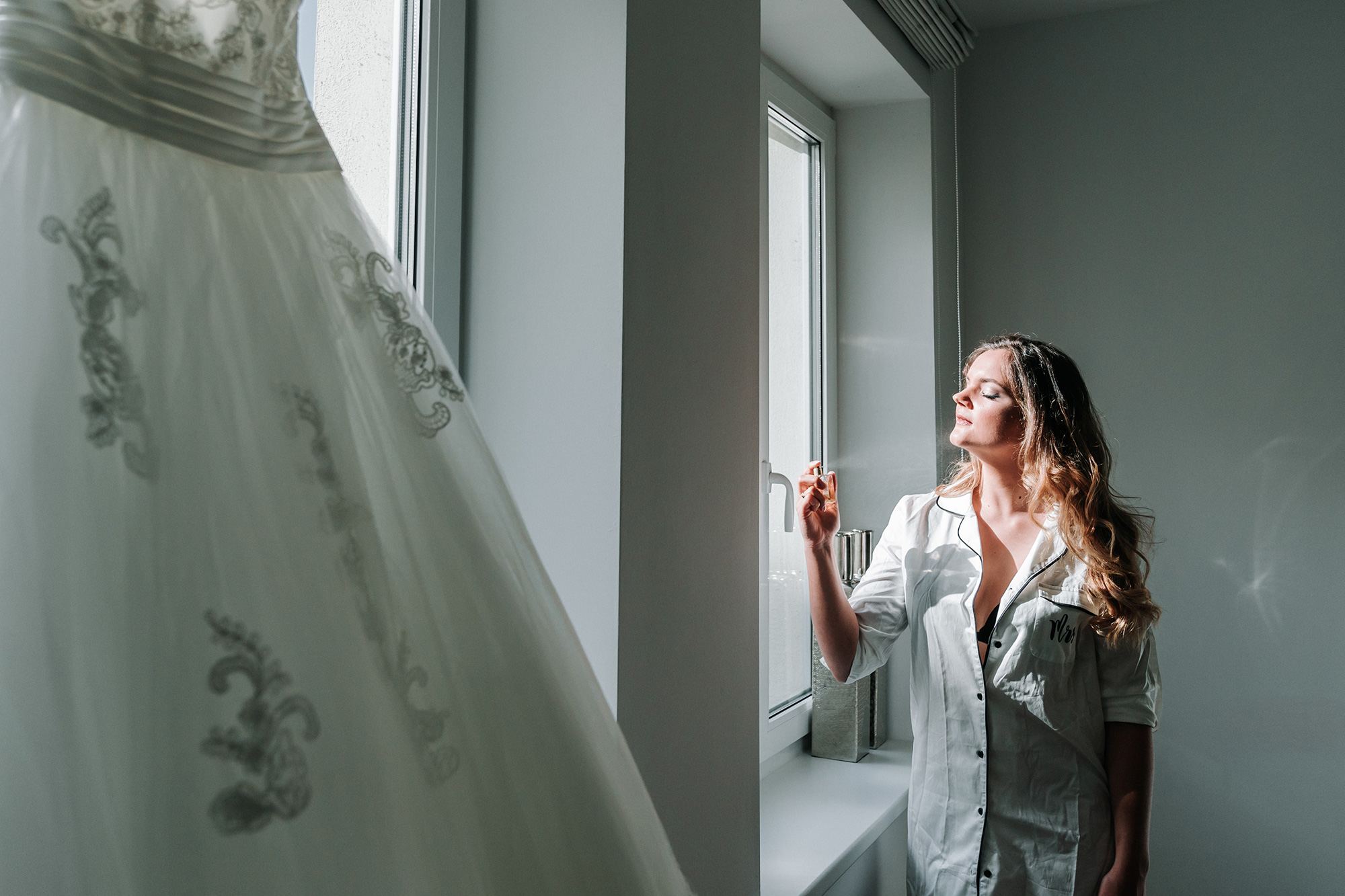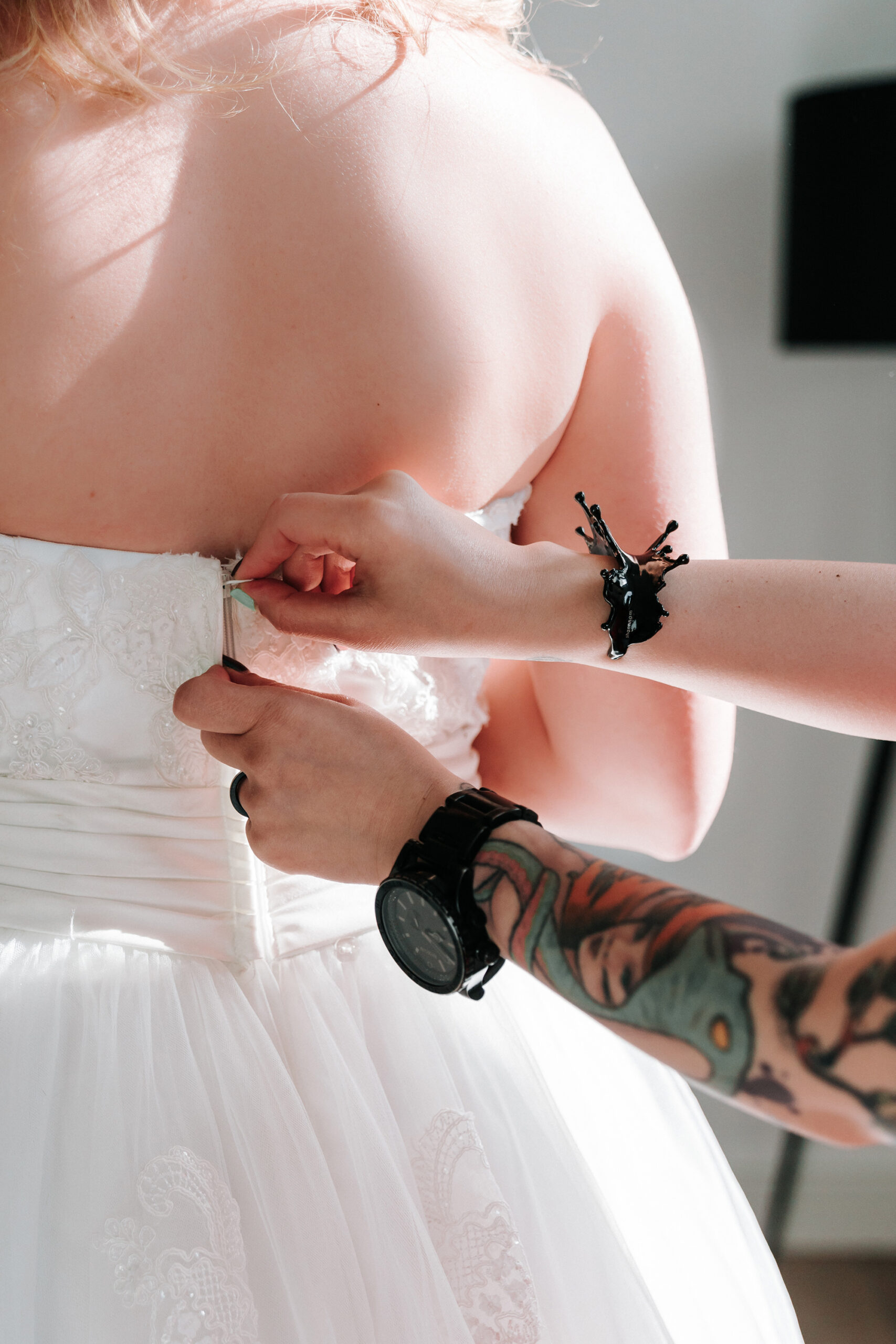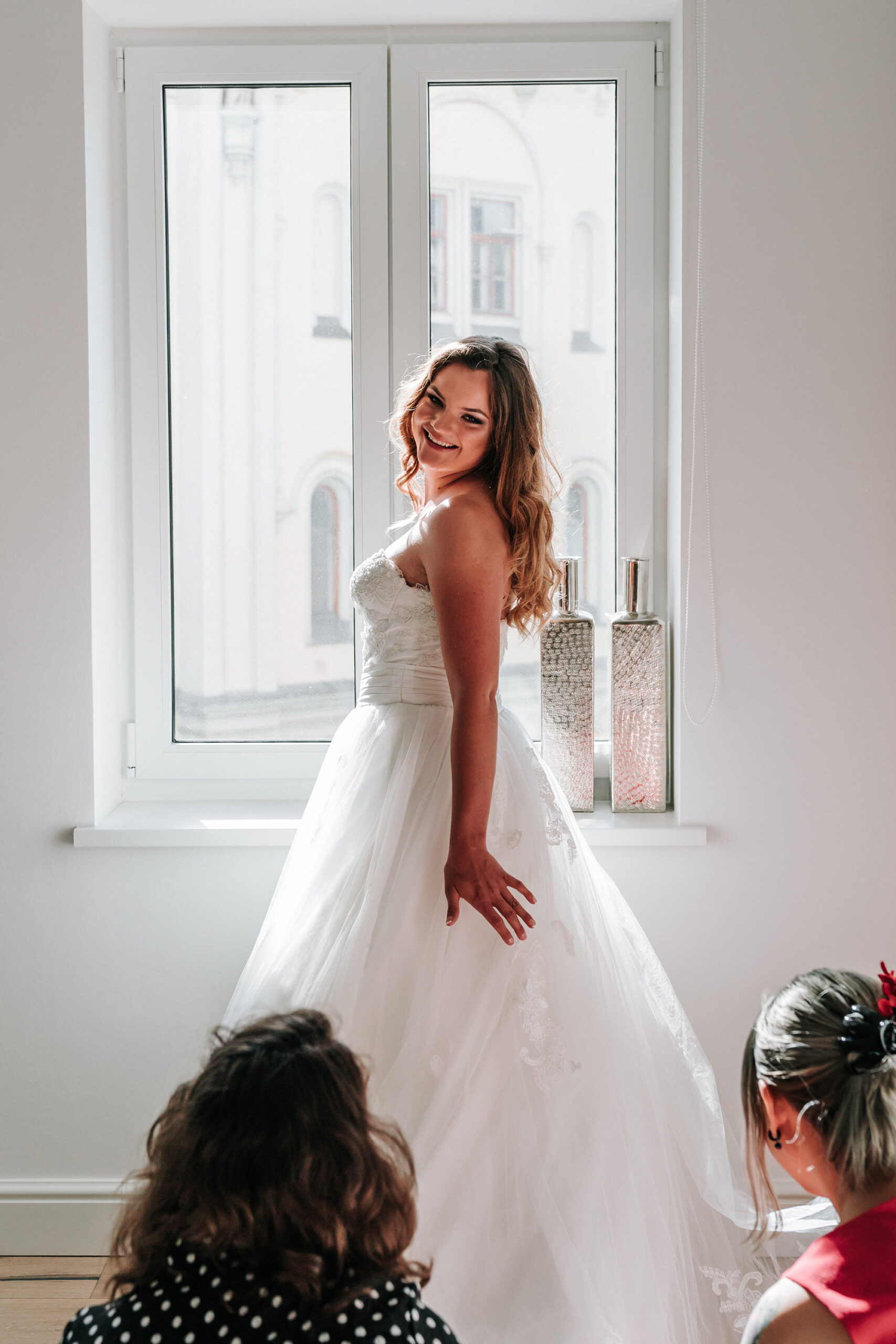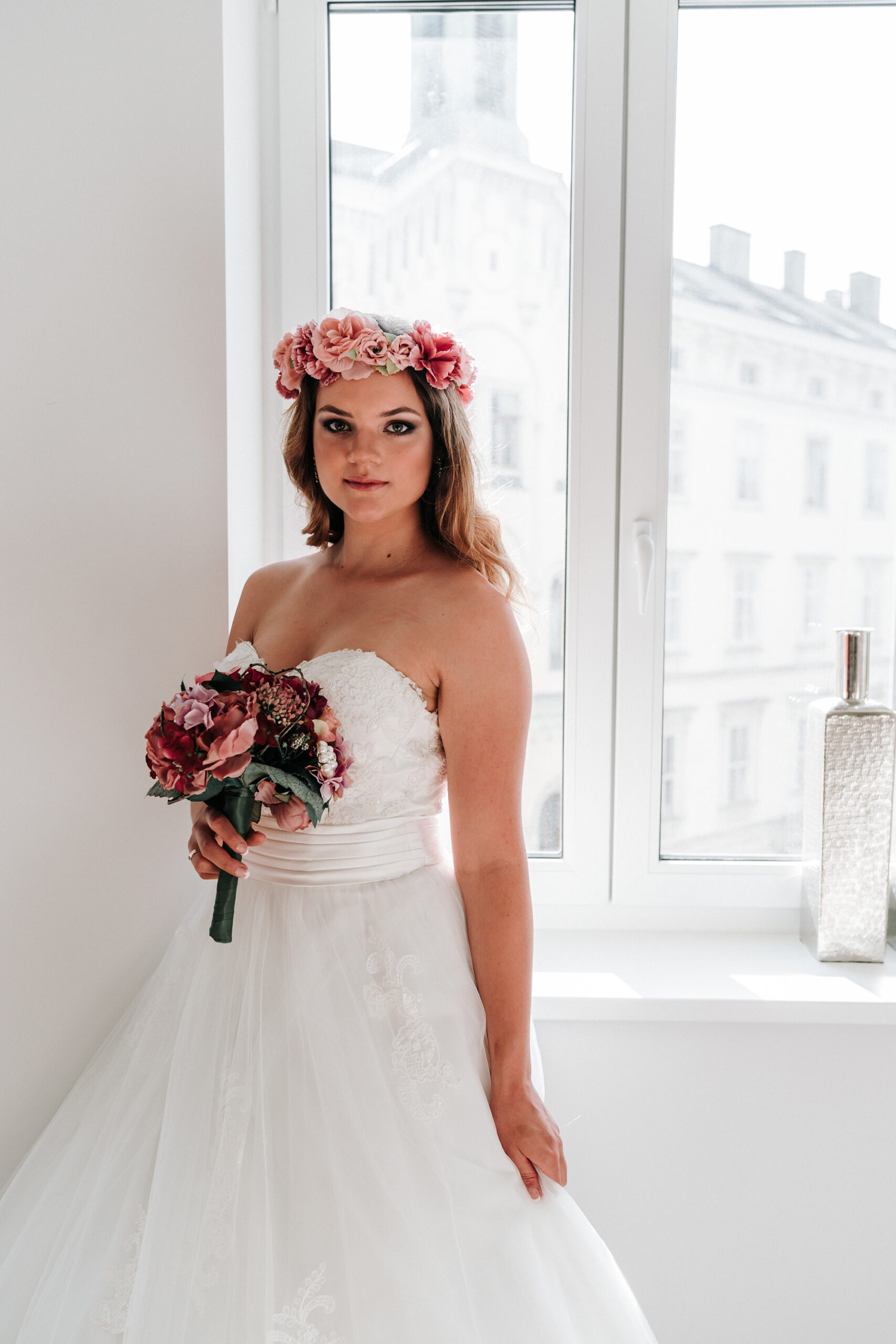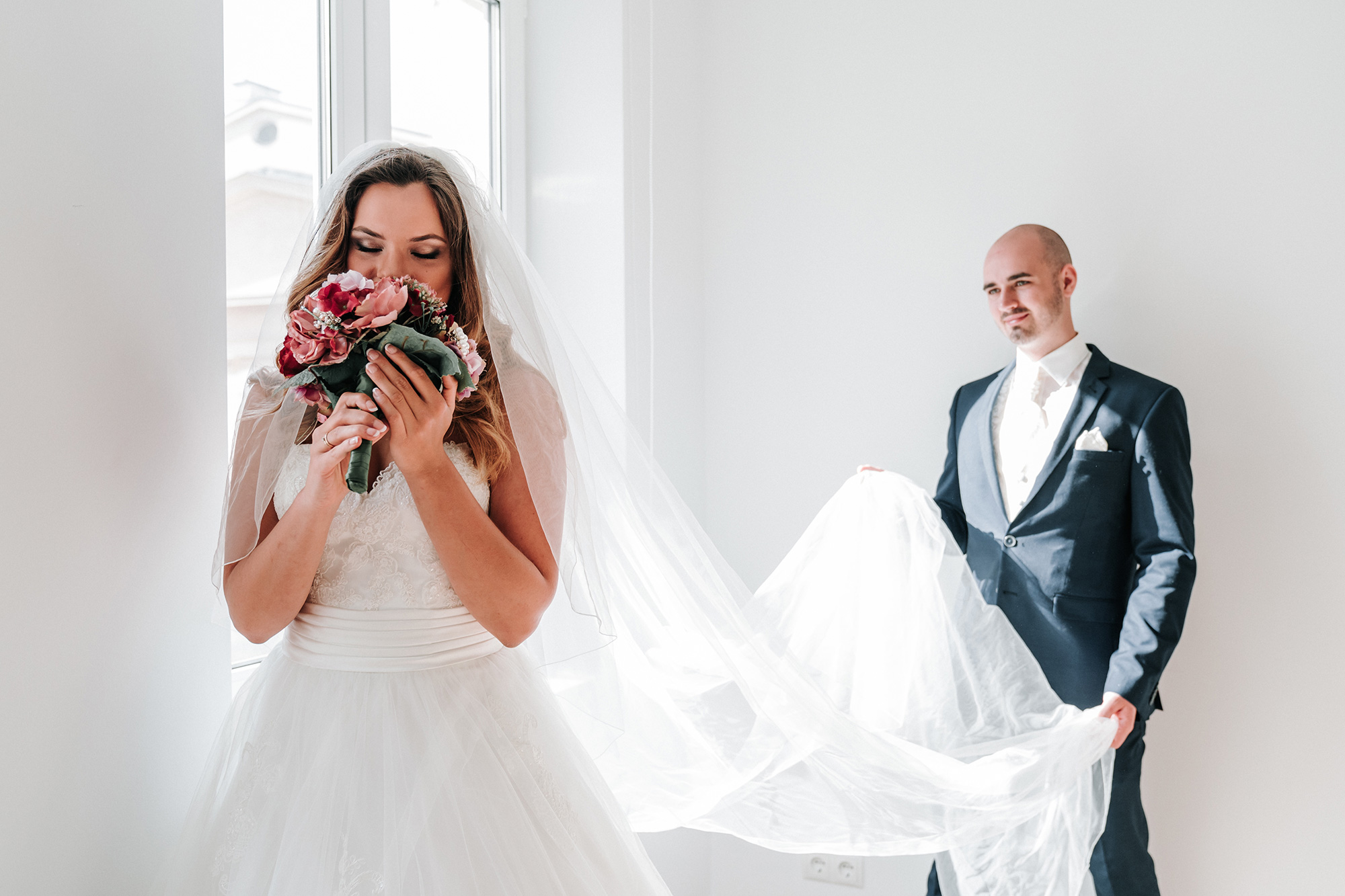 The pair wed overlooking Salzburg in Austria. To mark the occasion, Stefan wrote and sang a love song for his bride and guests released 100 red balloons into the sky.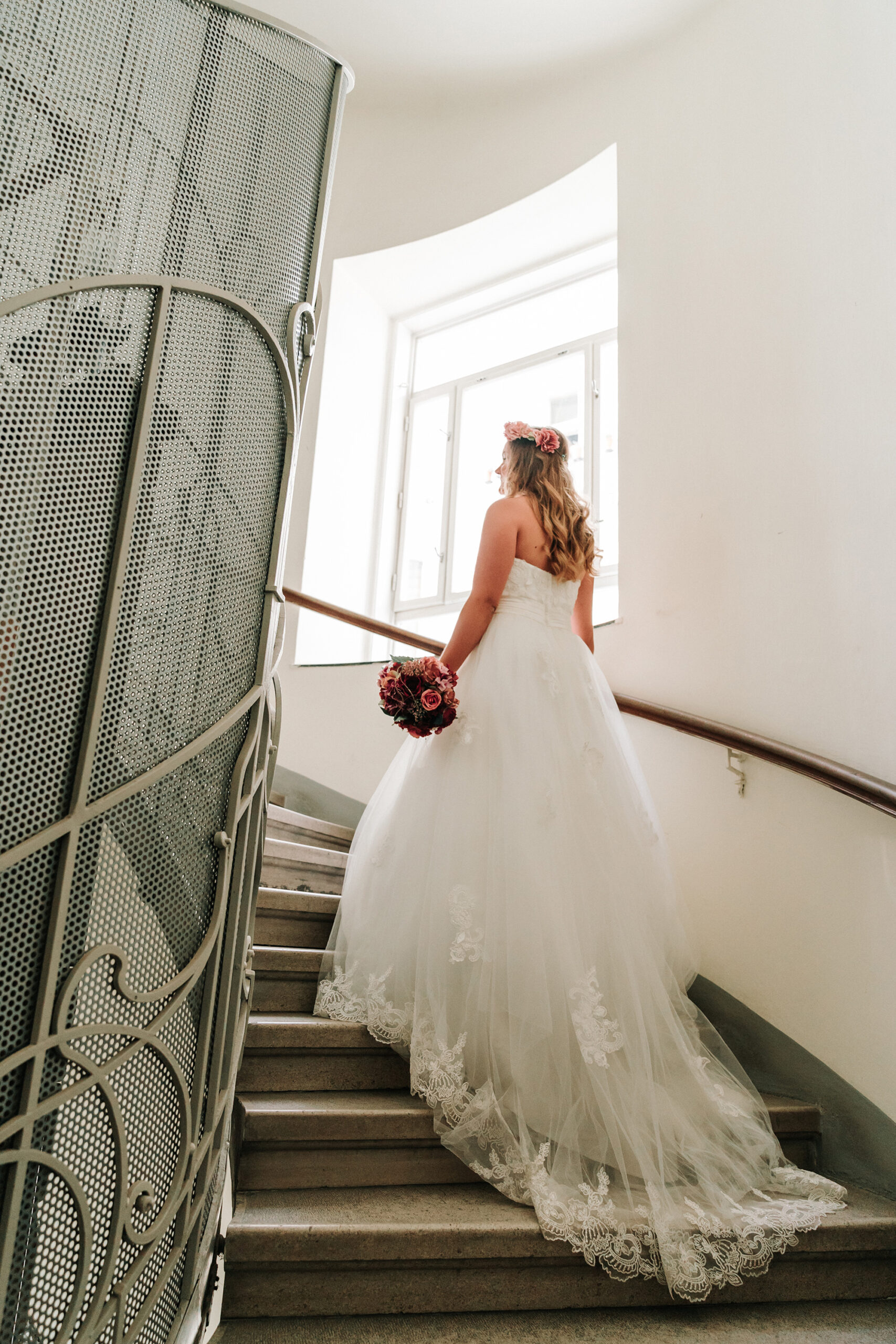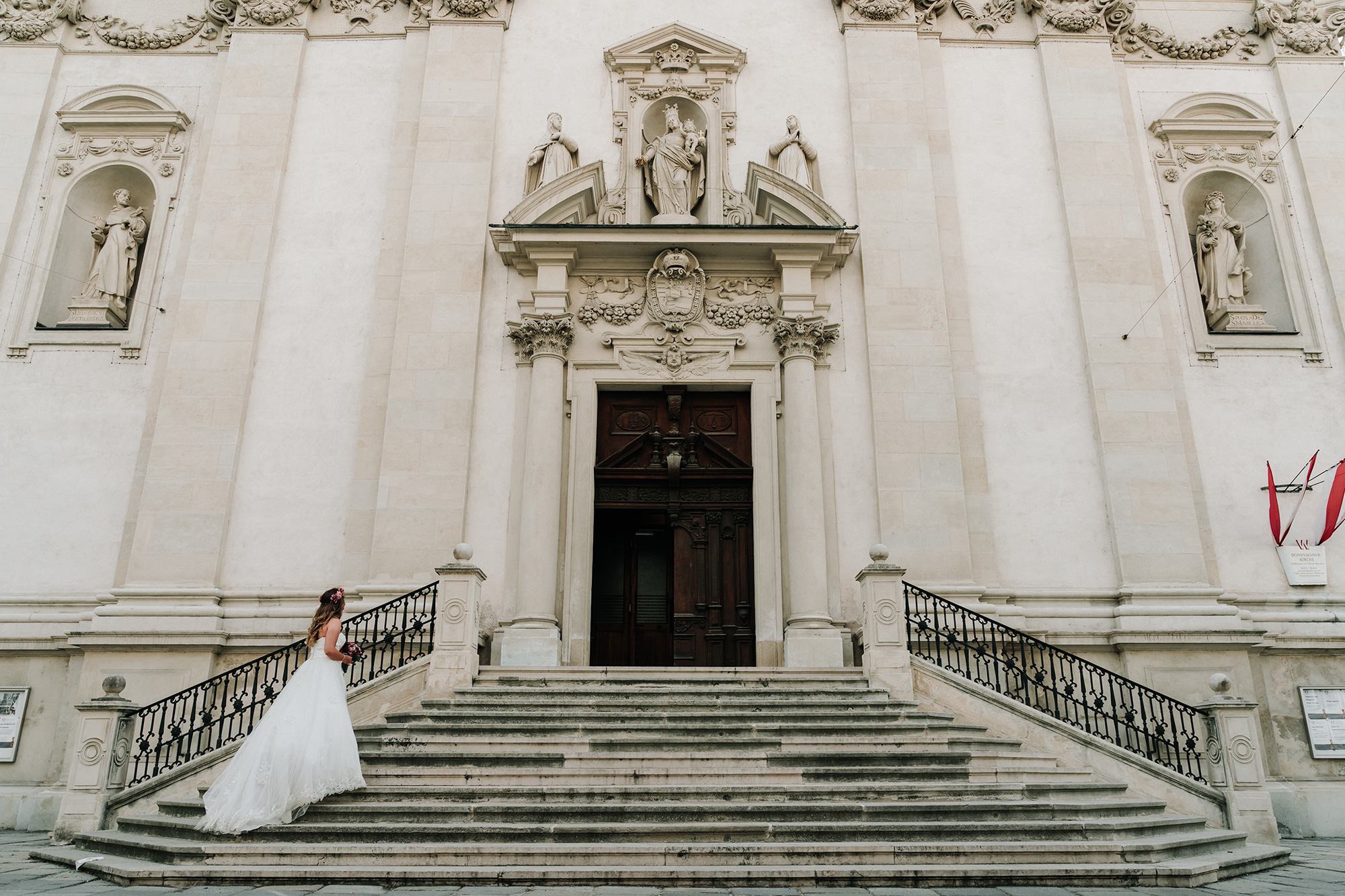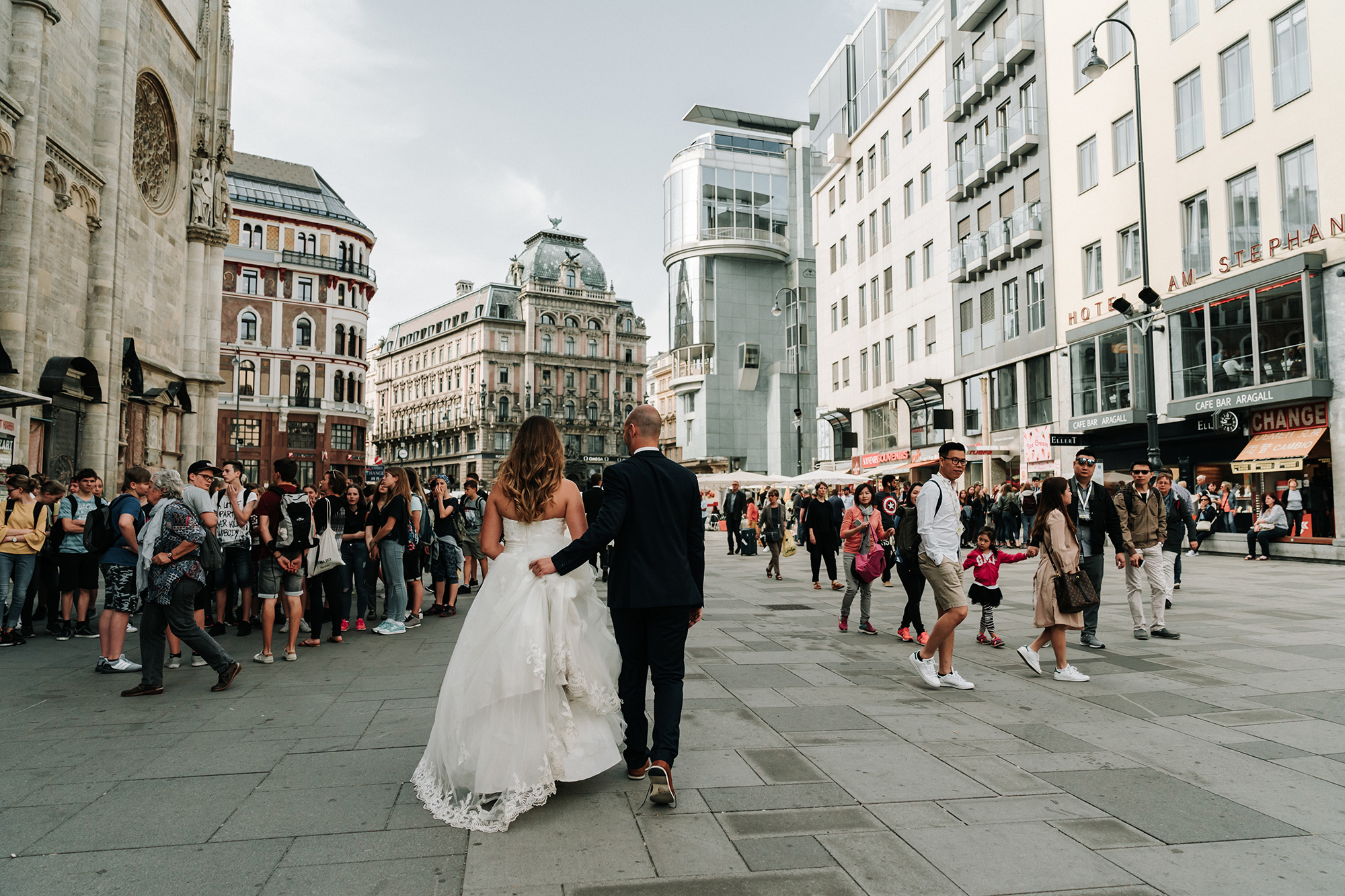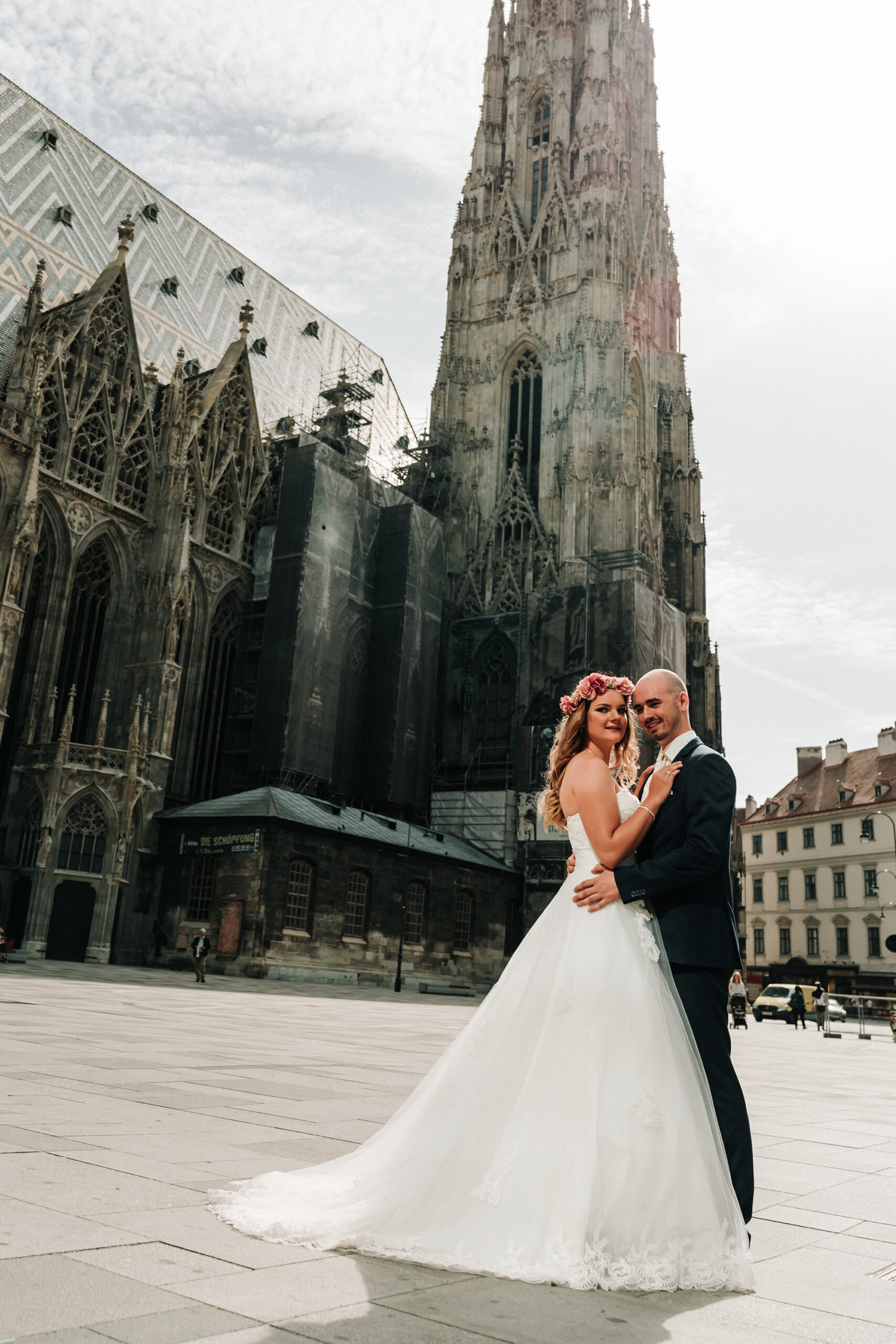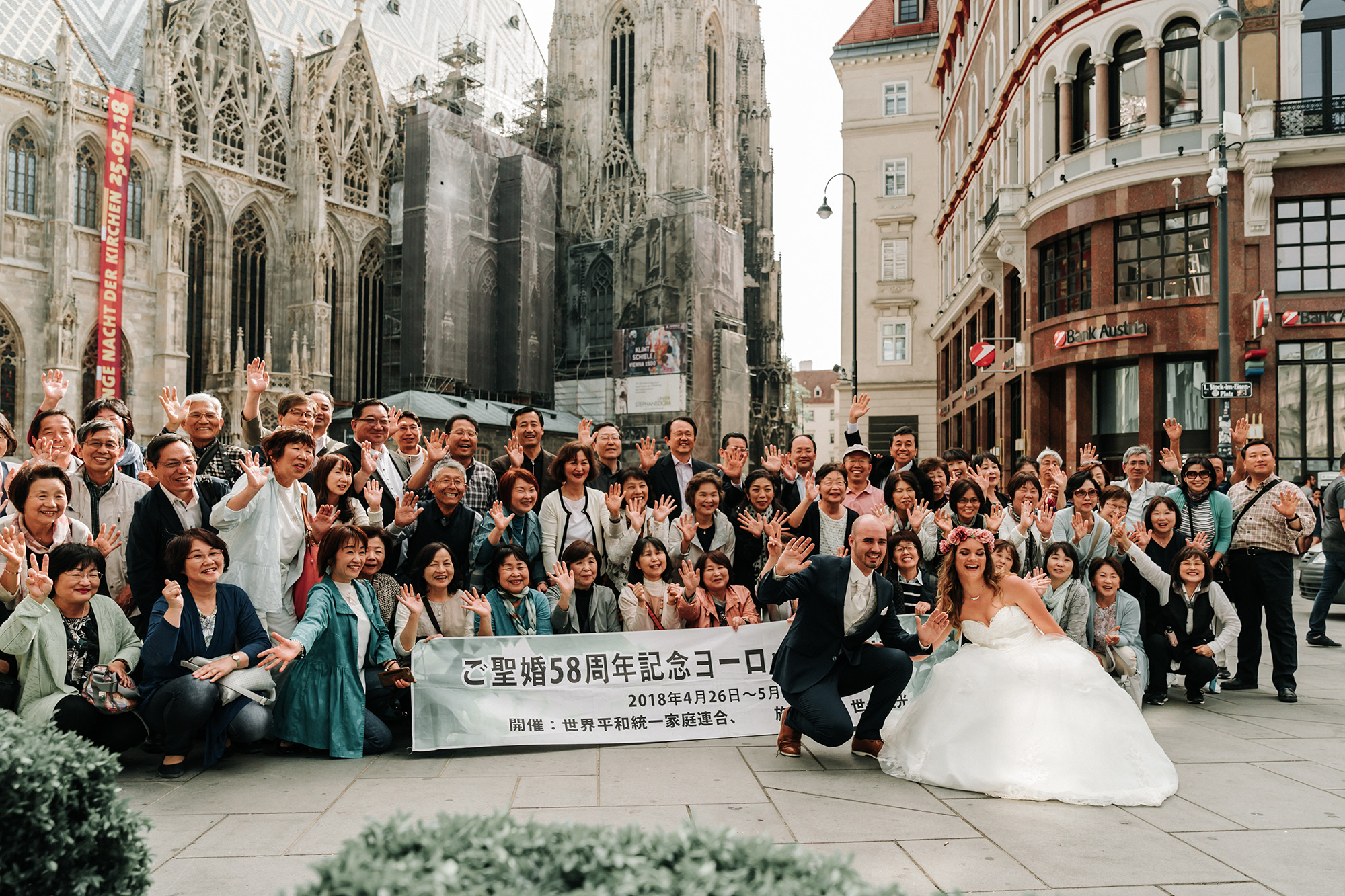 This group of Japanese tourists happily asked Marta and Stefan to join their photos.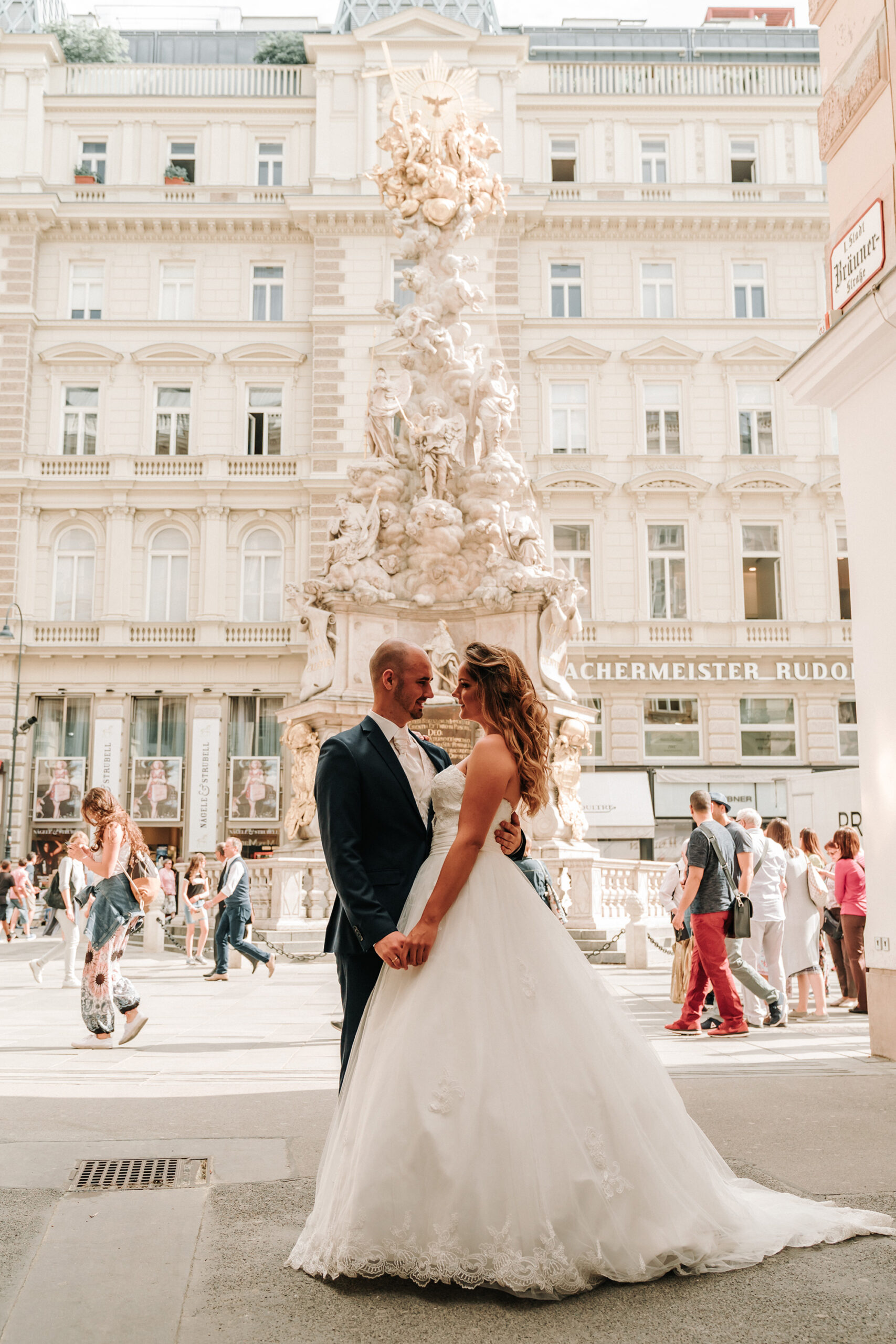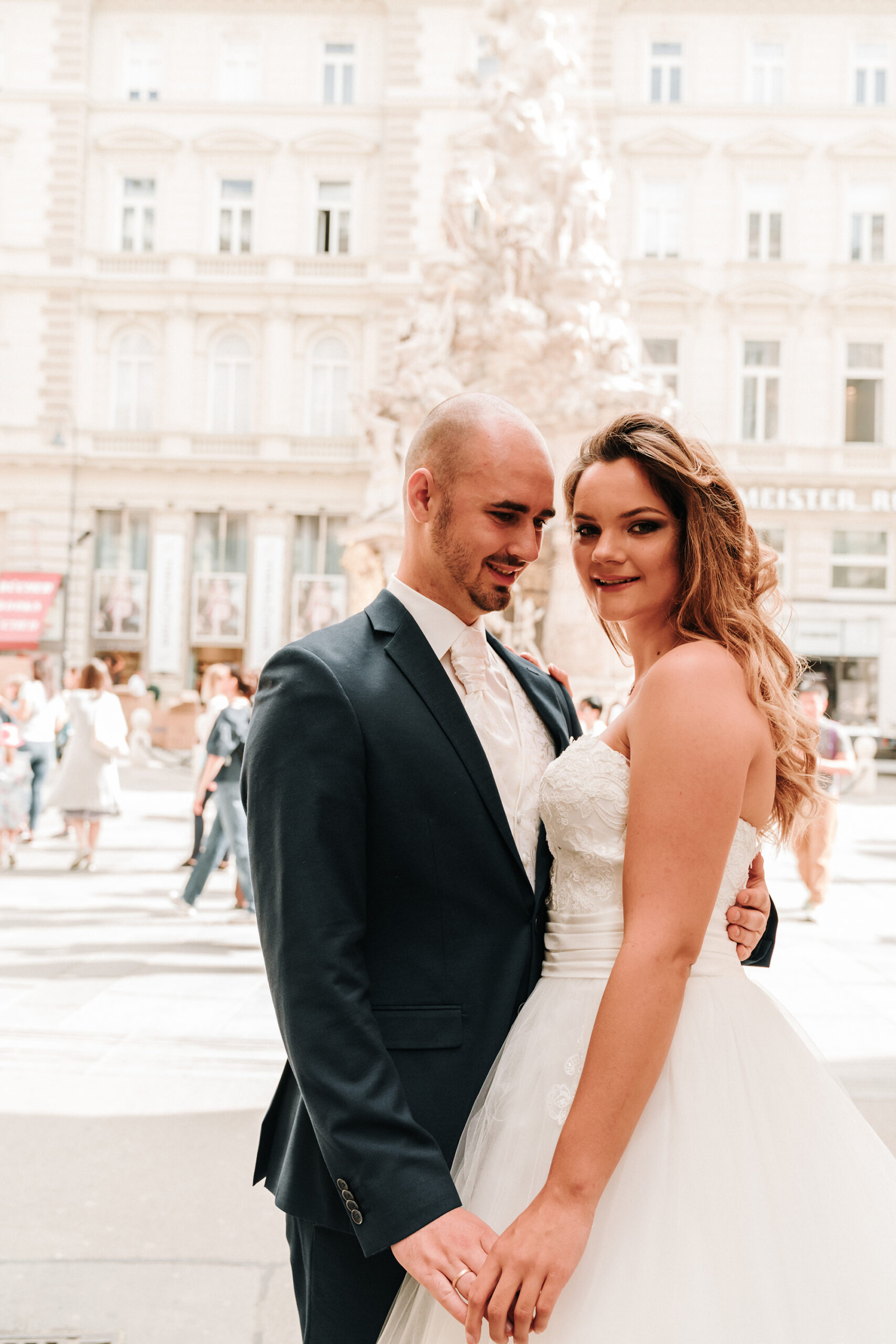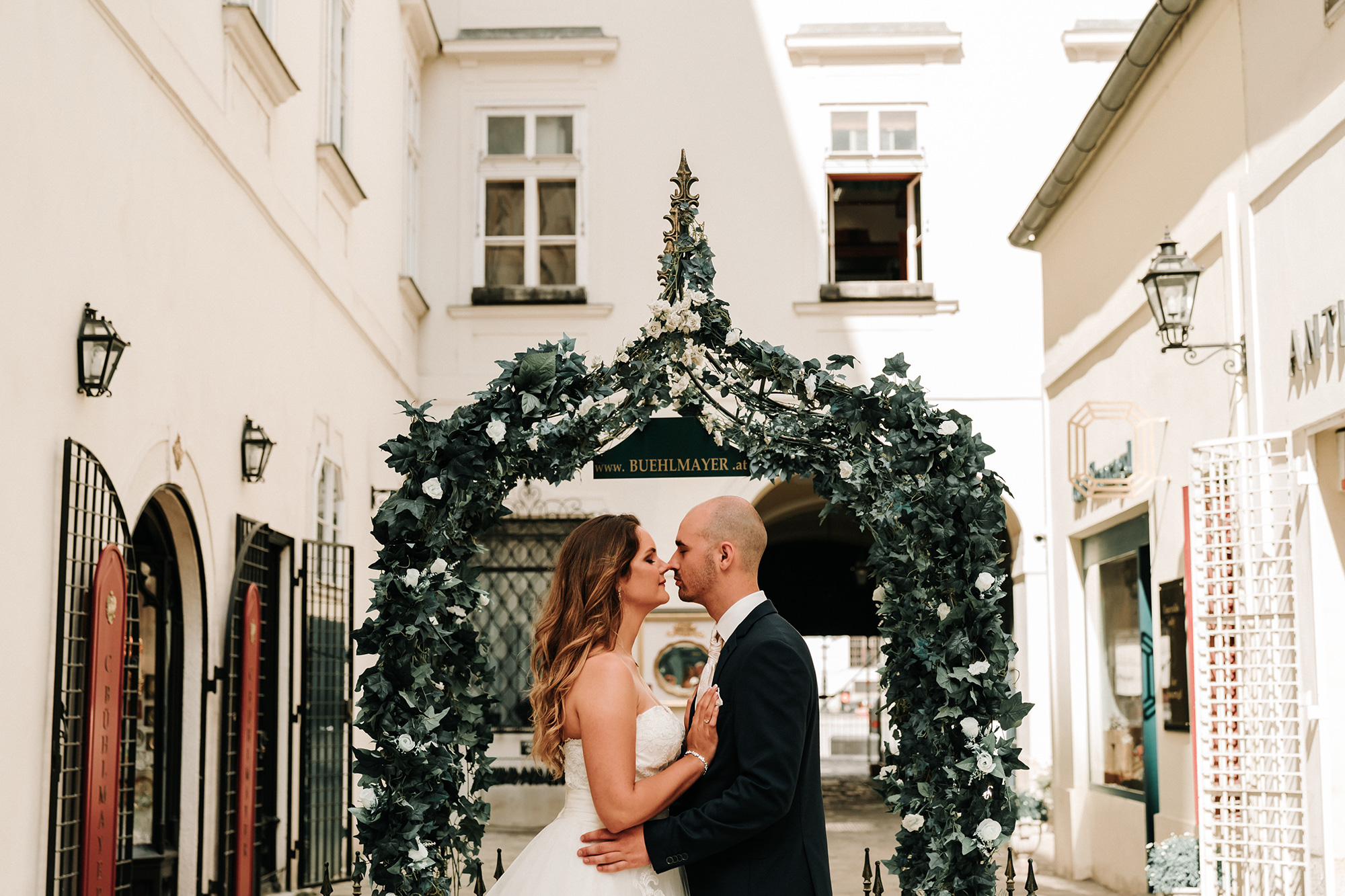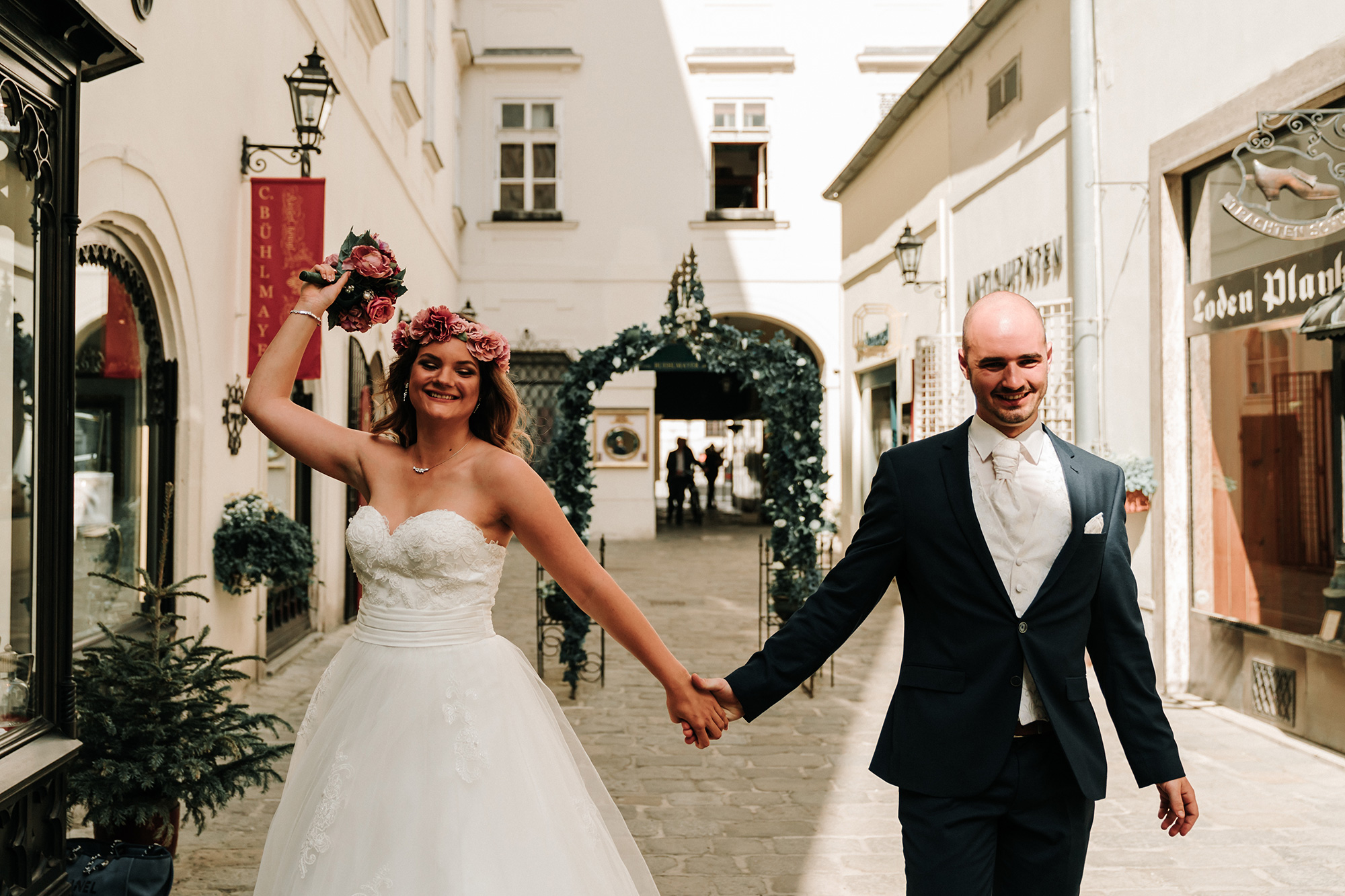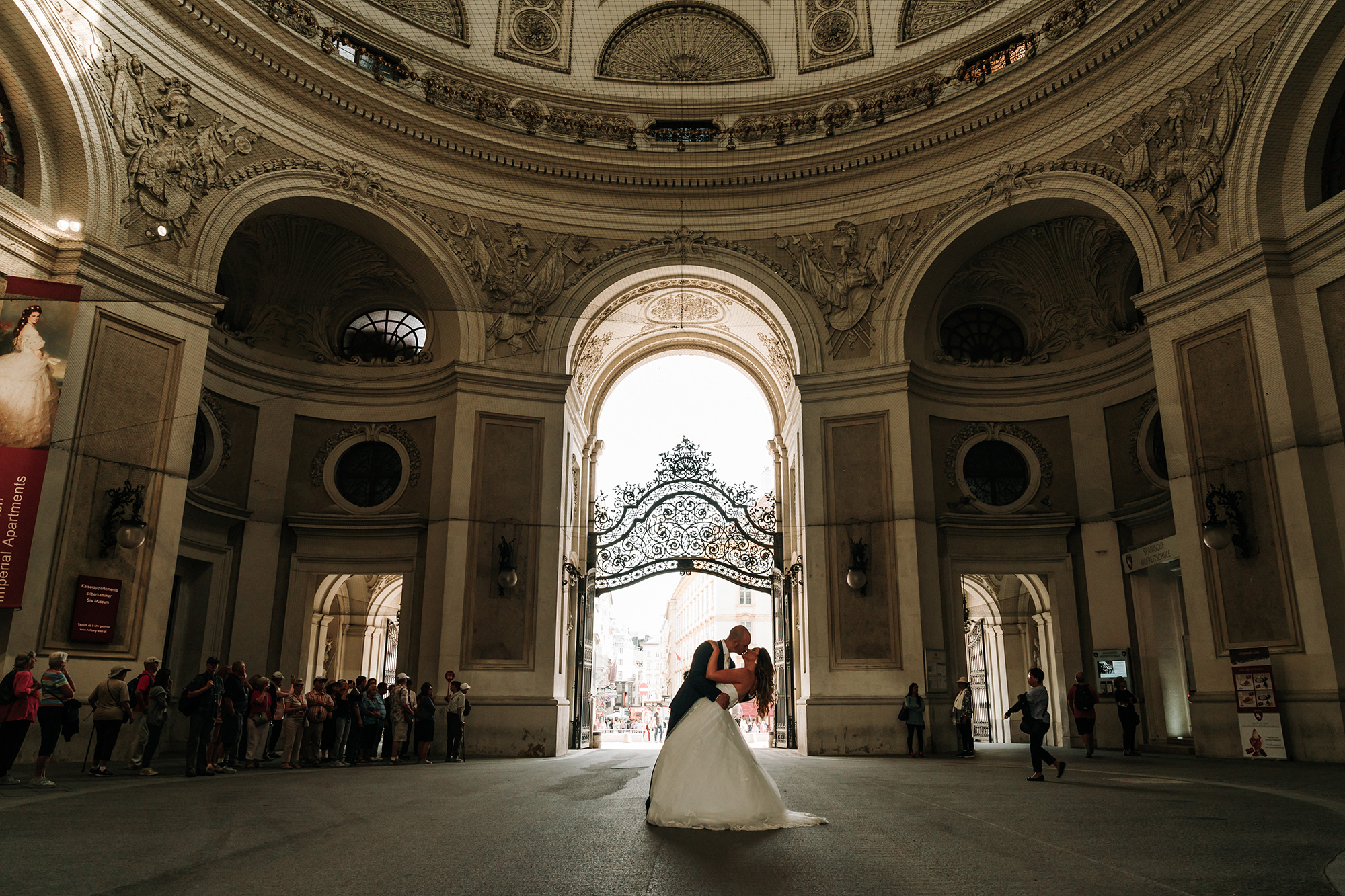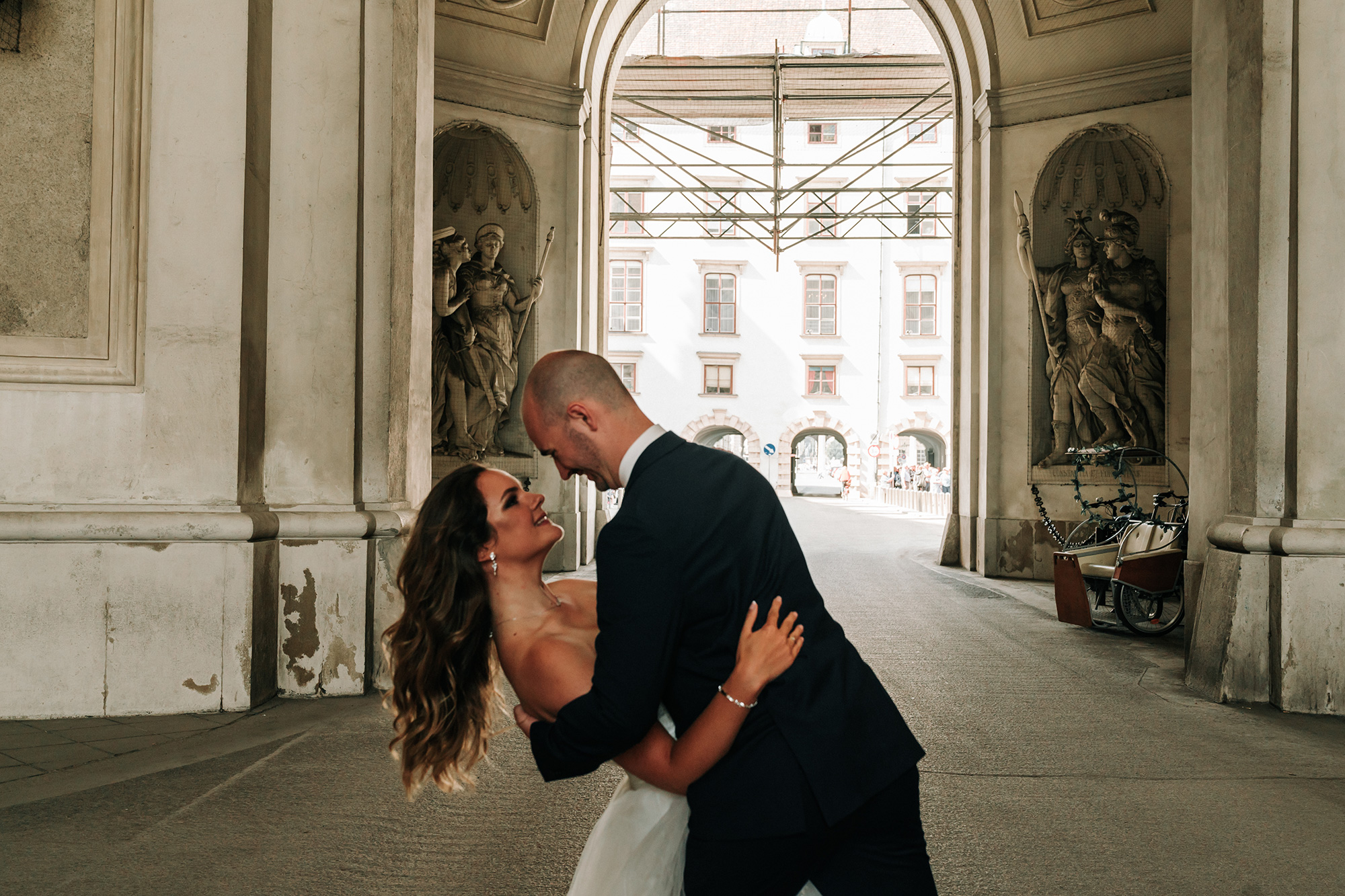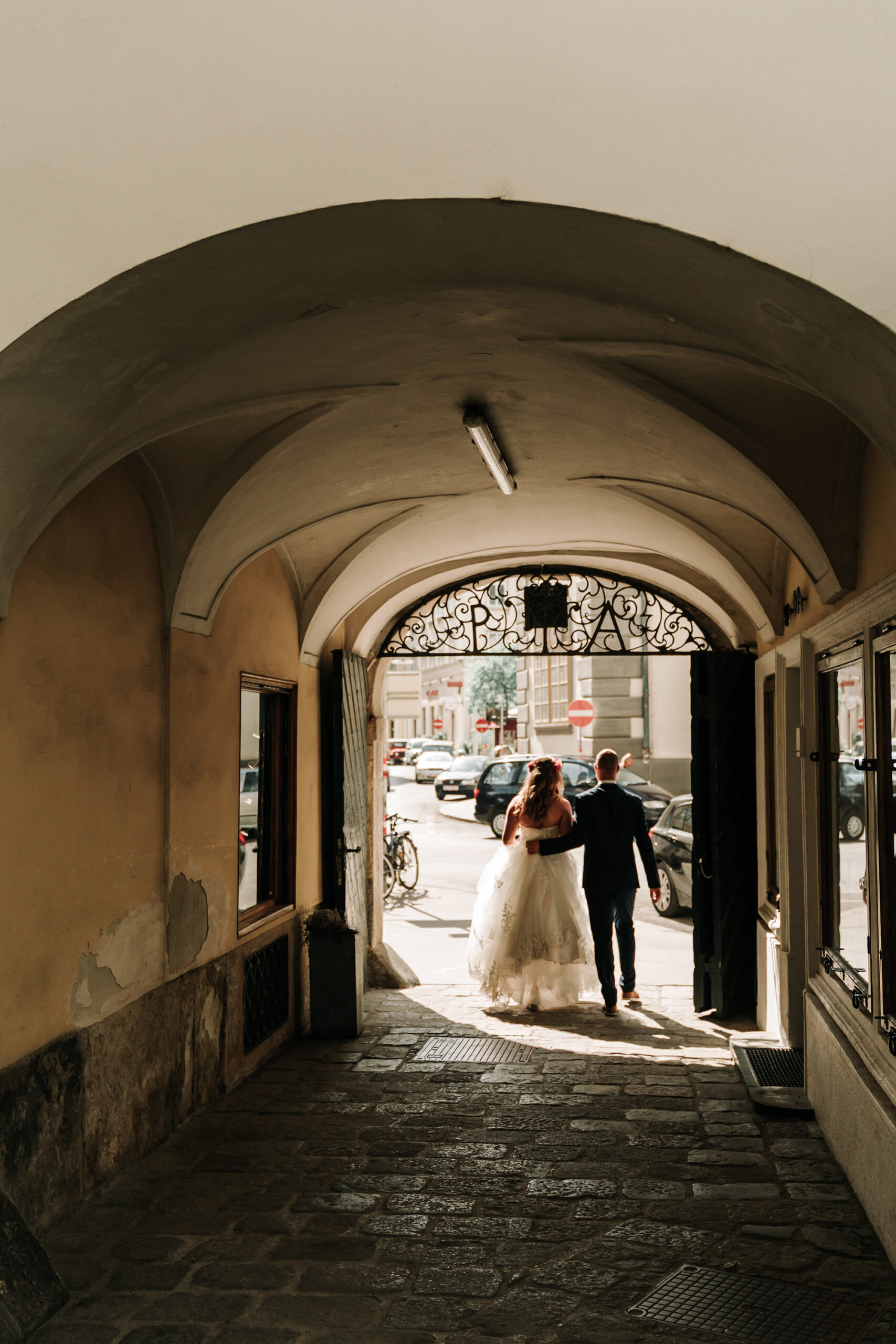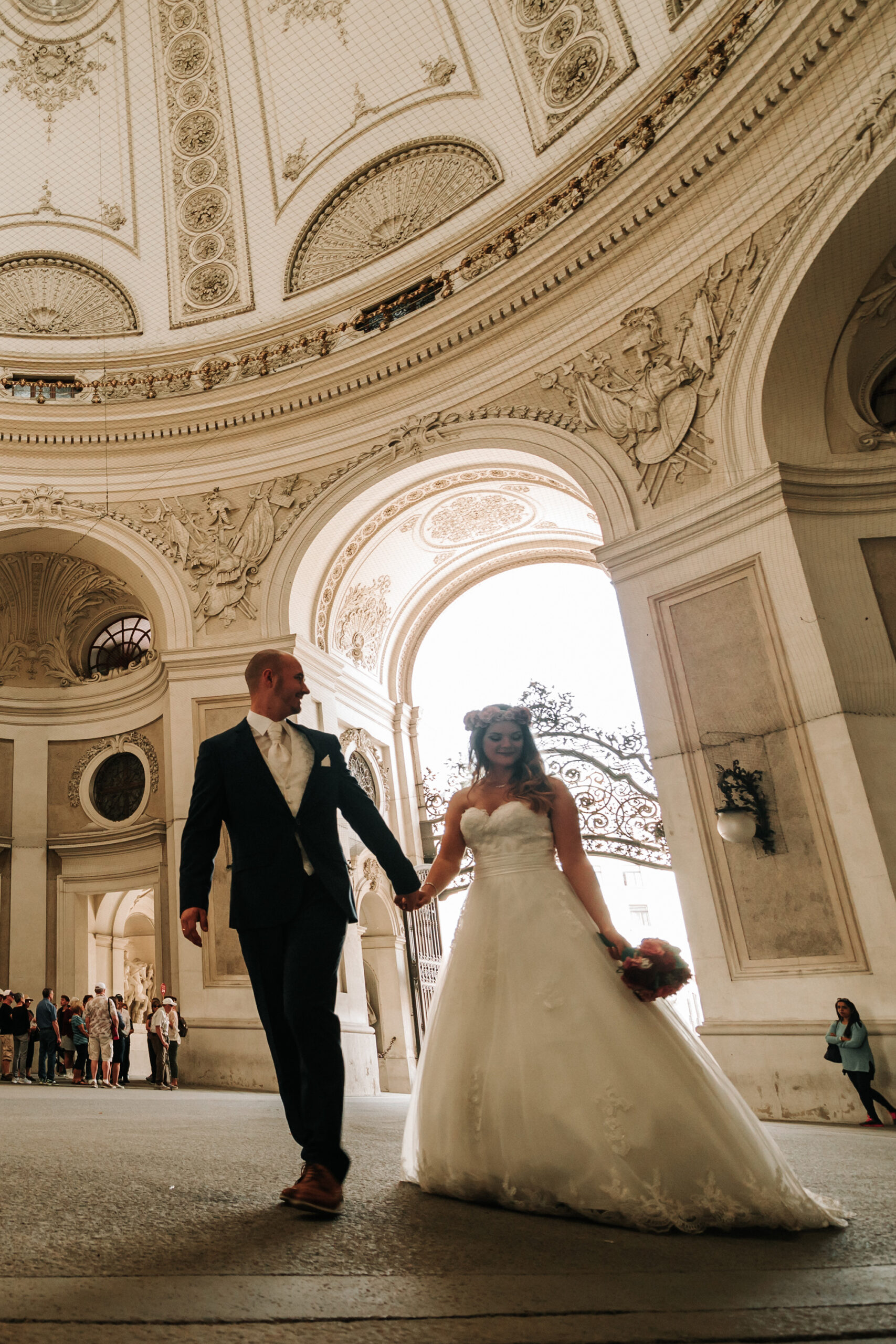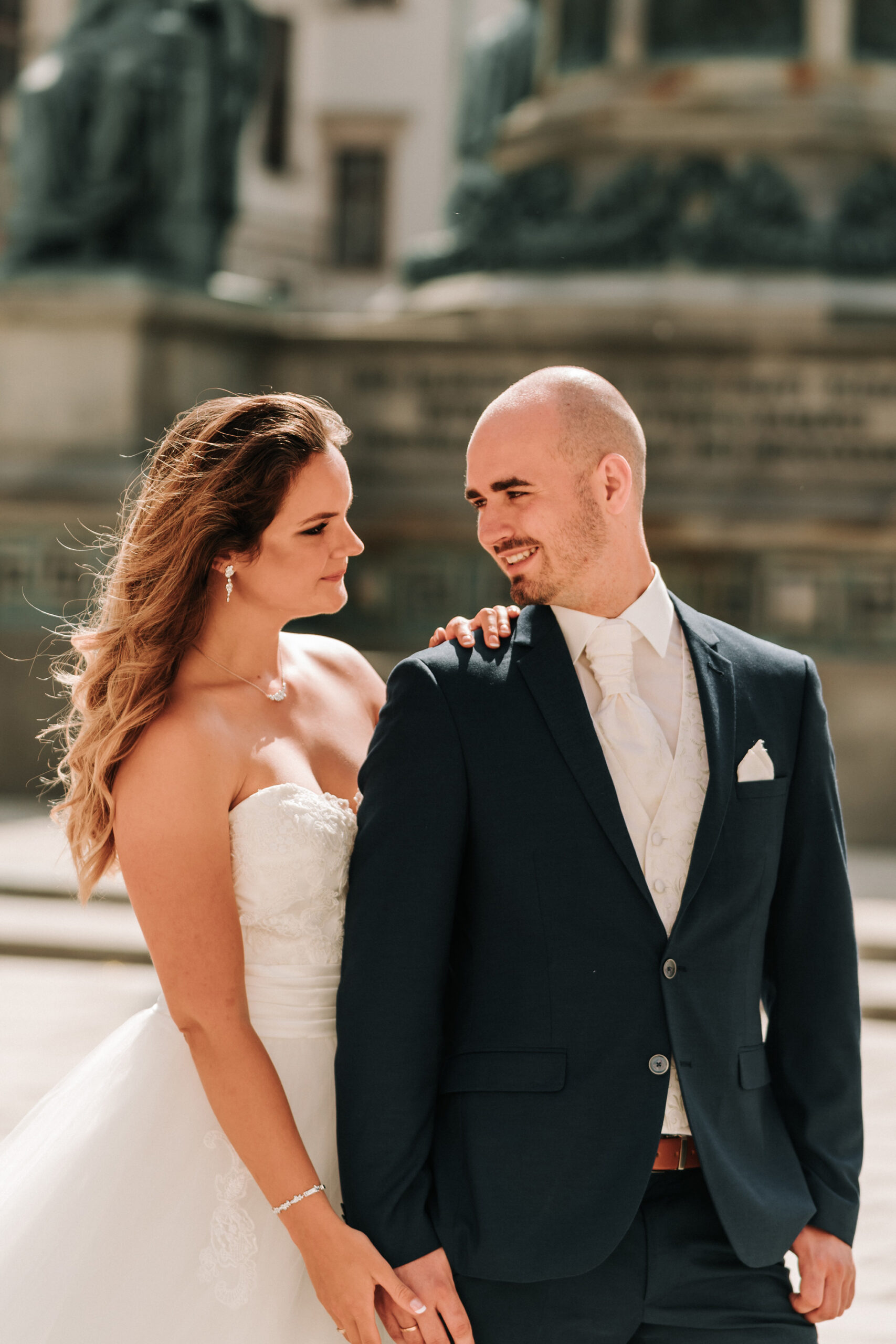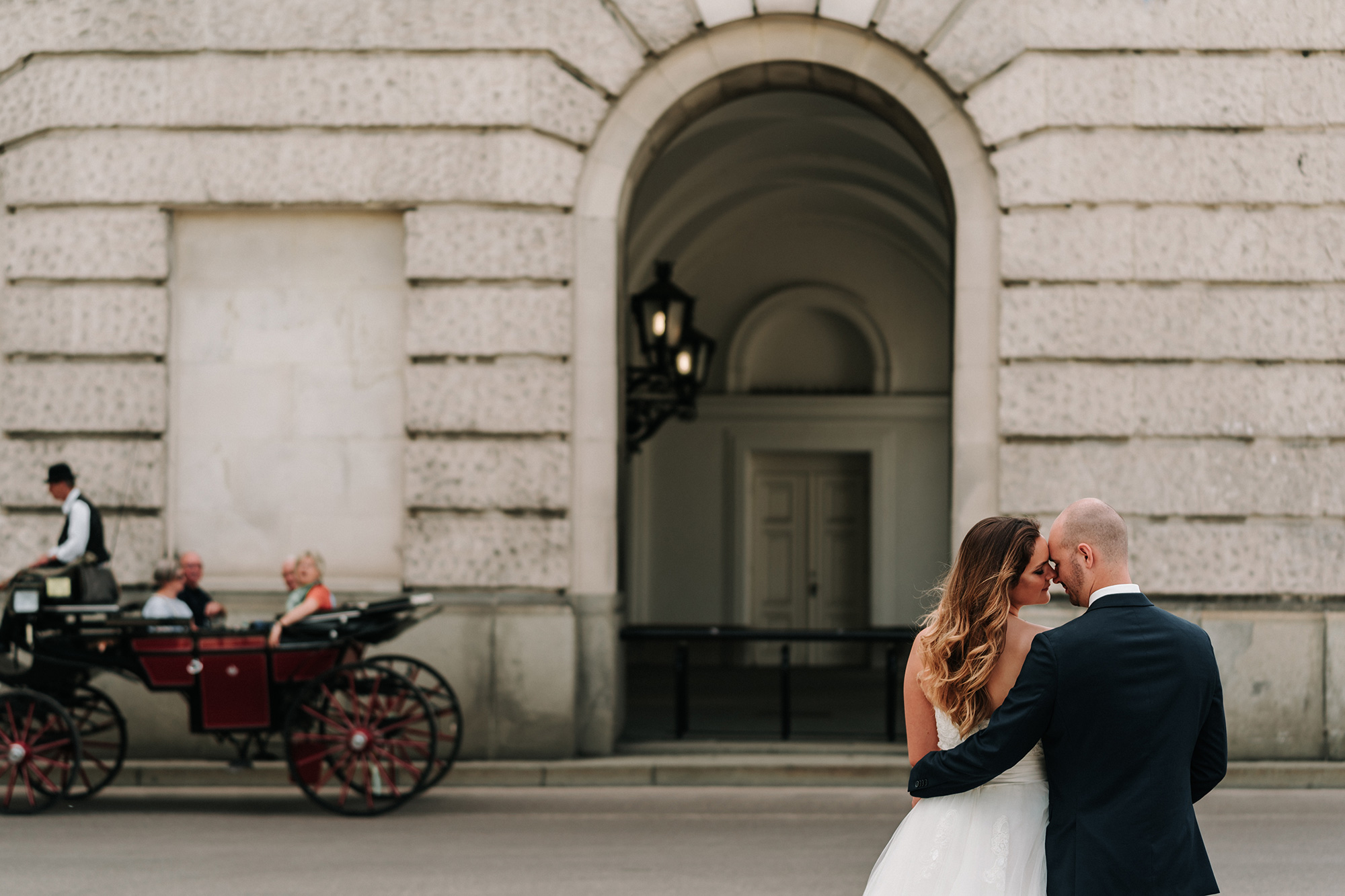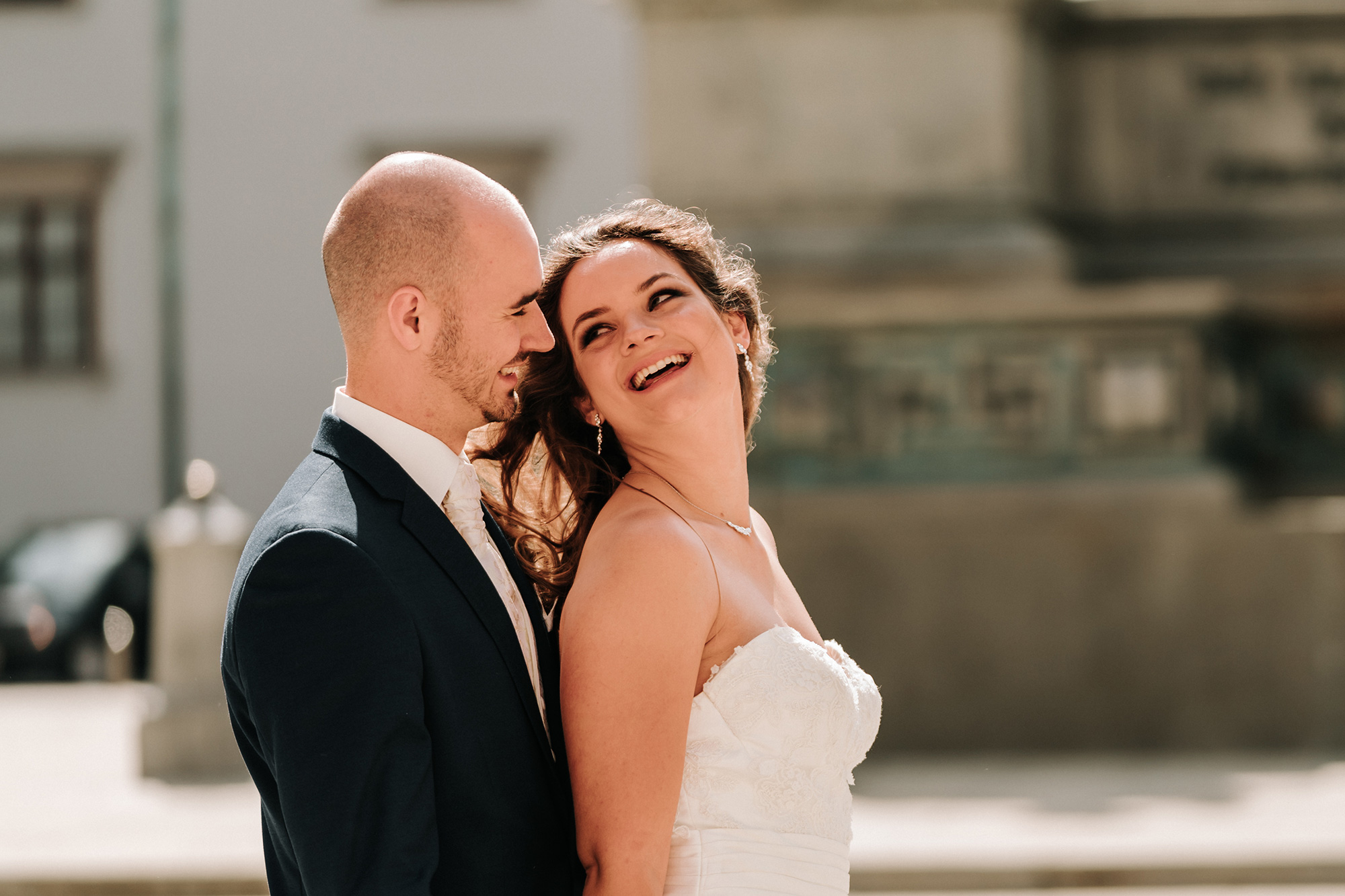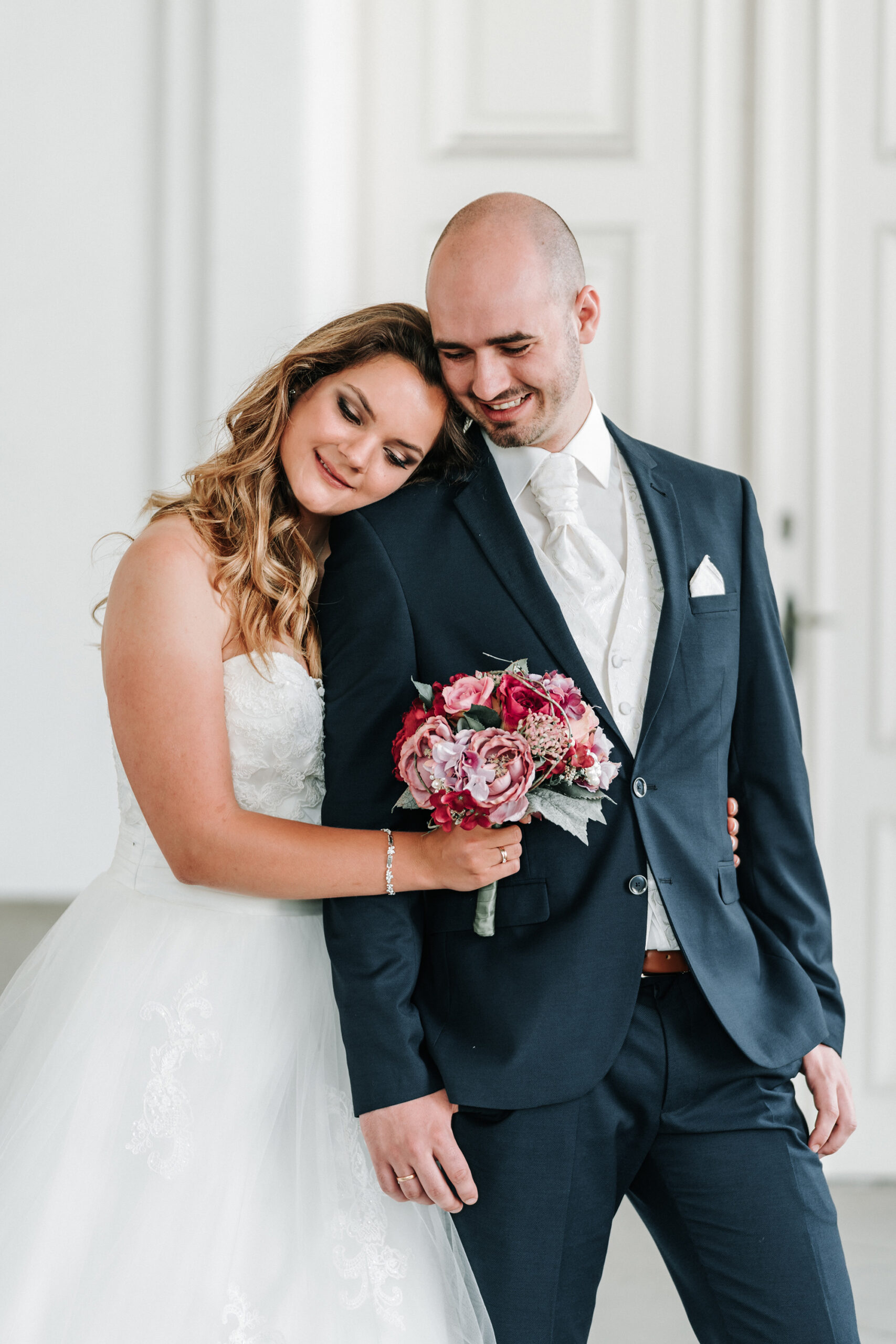 Marta highly recommends a post-wedding photoshoot. It's the perfect opportunity to wear the dress again!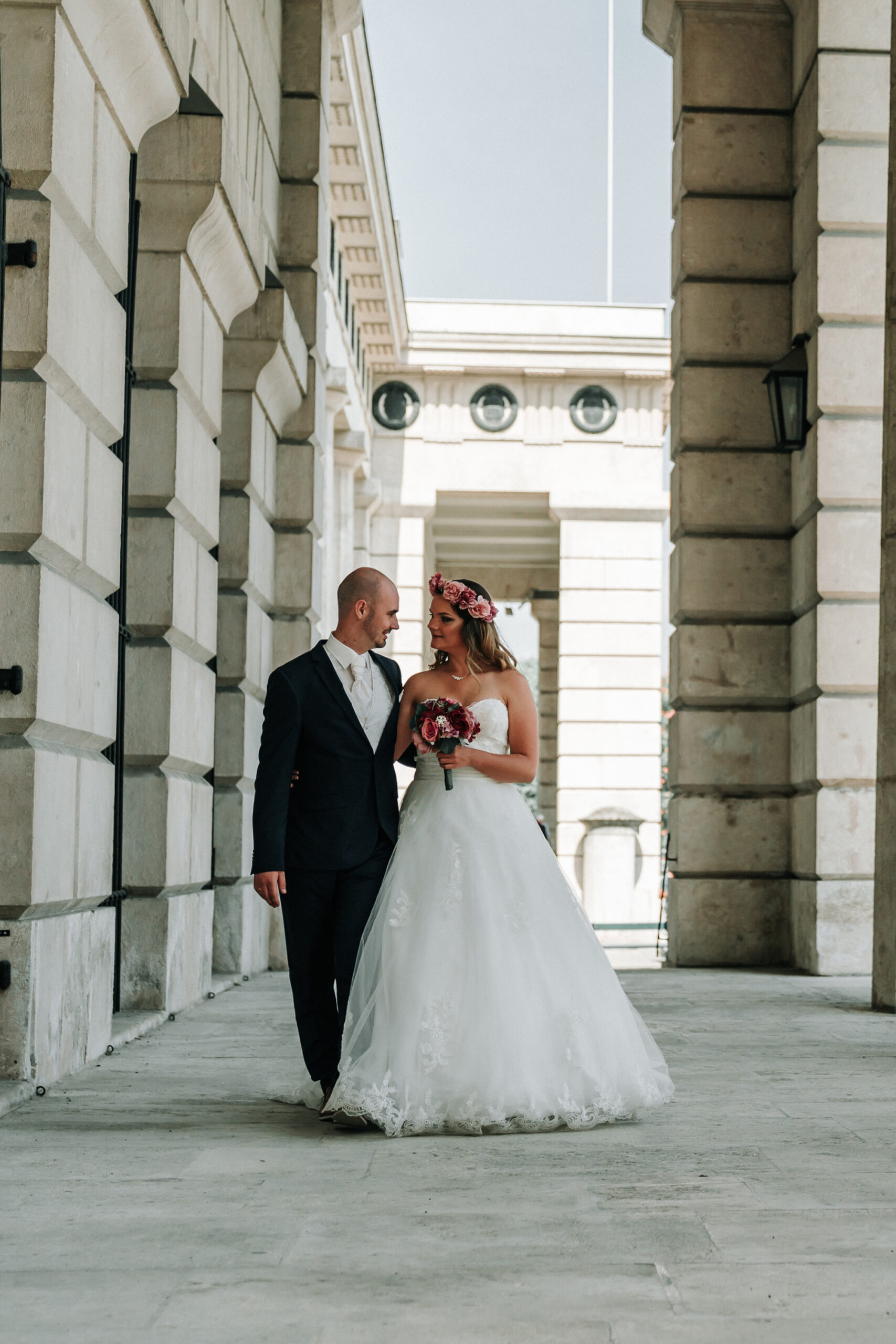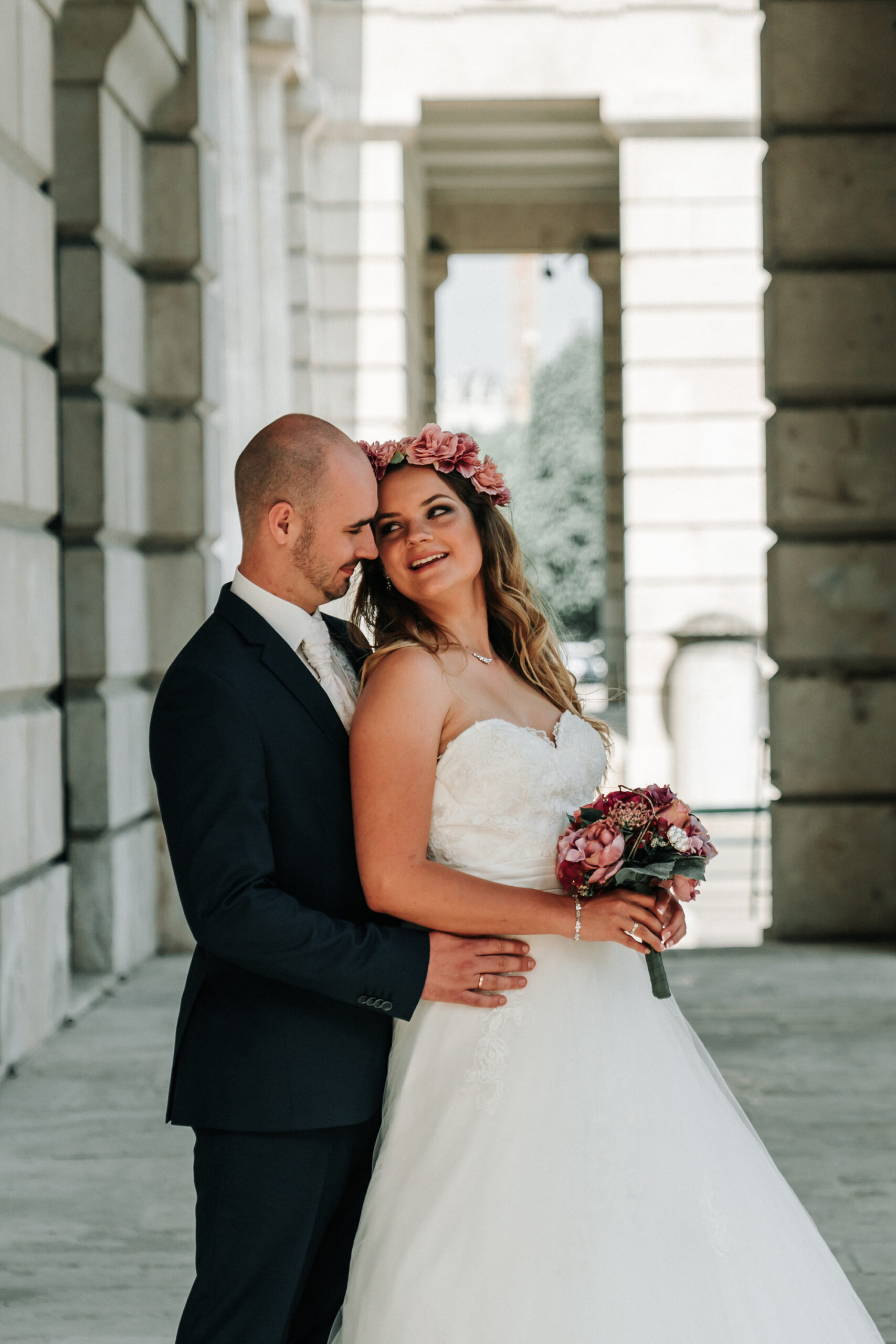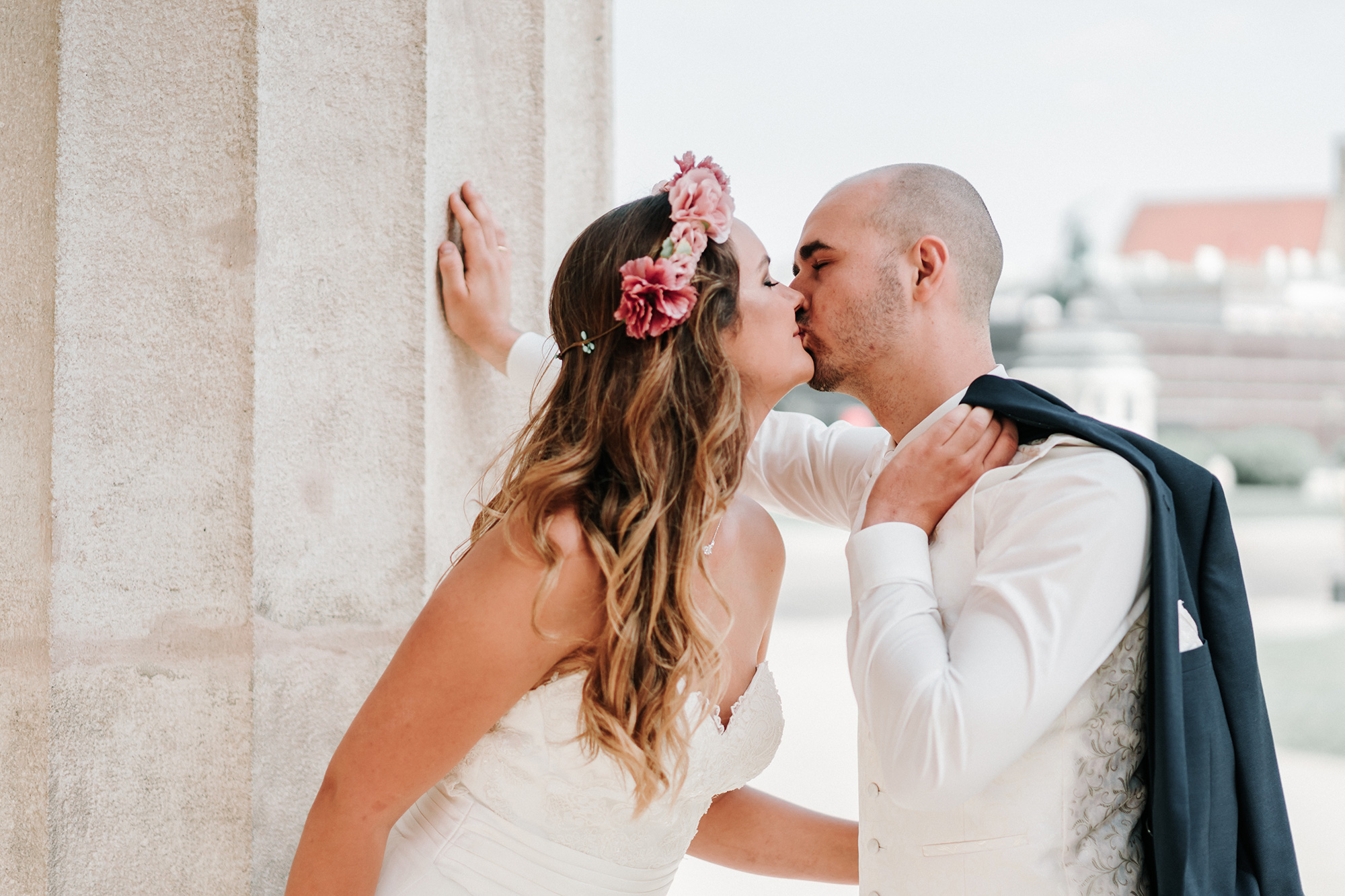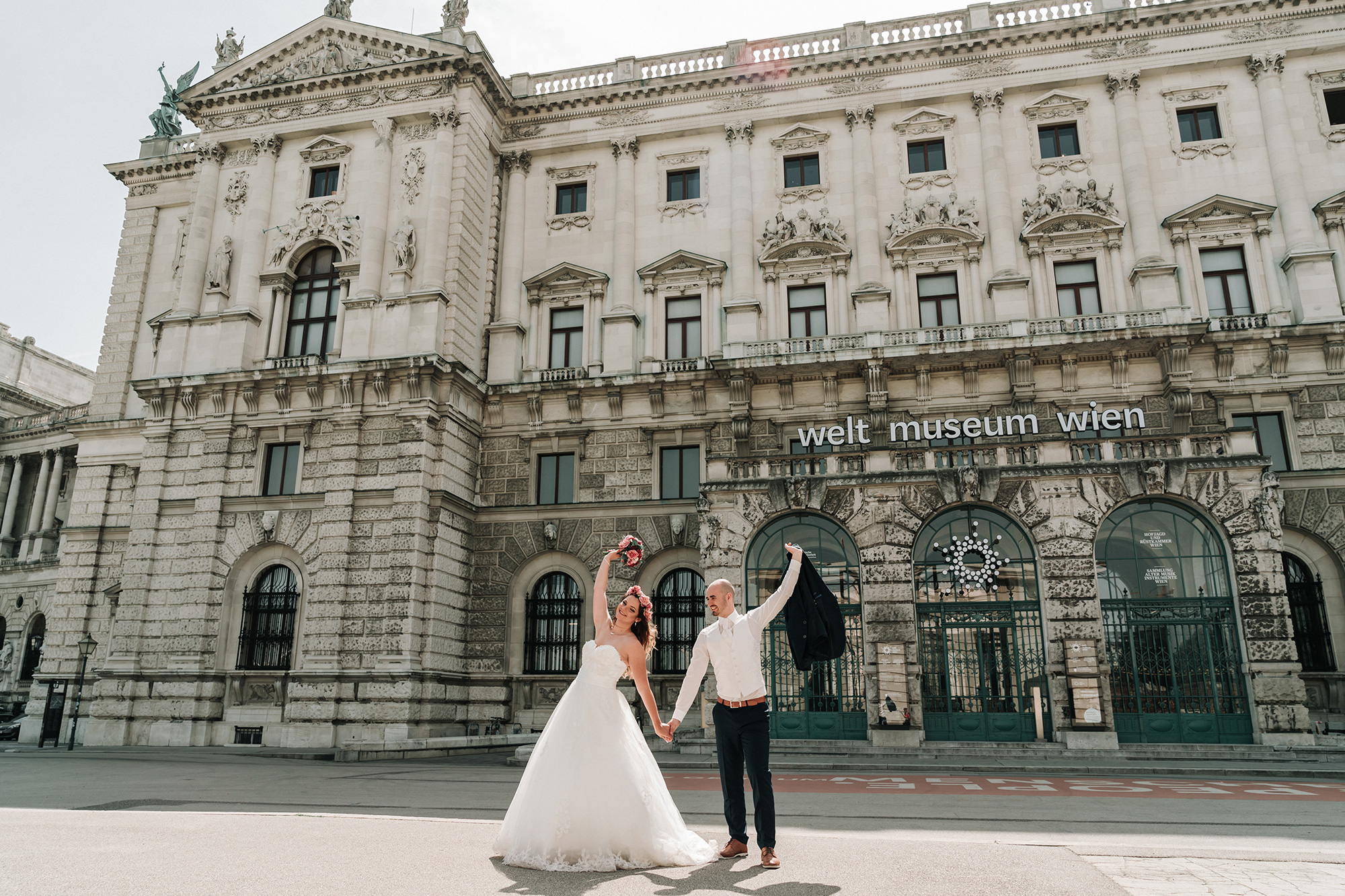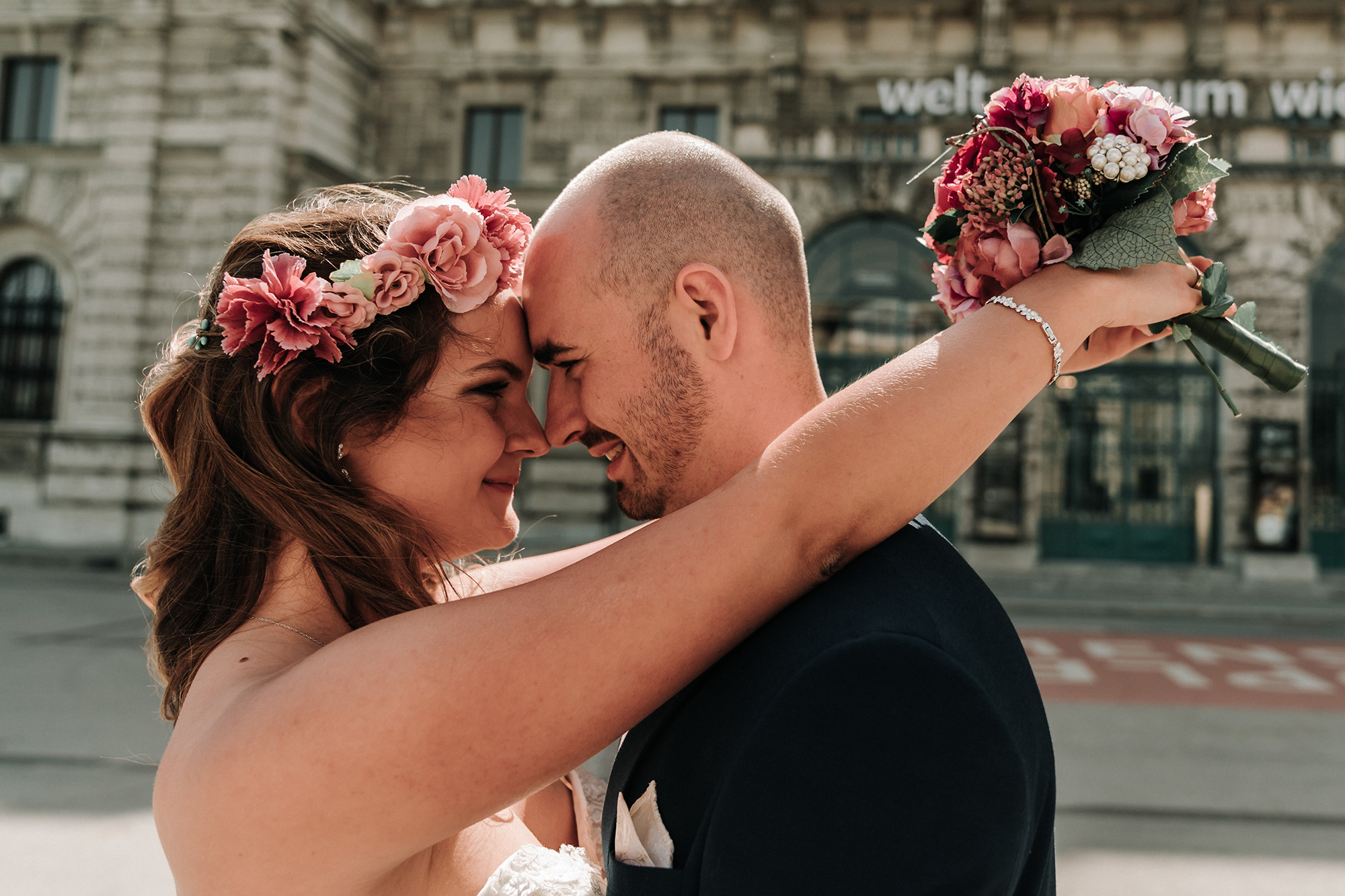 Video by Black Avenue Productions.