Robynne first spotted Isireli on the dance floor of a South American bar. "He, beer in hand, was doing his best interpretation of salsa but I offered to teach him how to dance anyway," laughs the bride.
The pair, aged 29 and 32, tied the knot with a ceremony at She-Oak Grove and reception at Centennial Parklands in Sydney.
"Priorities were fun, great food, lots of music and dancing," says Robynne. "We wanted to make sure our guests were transported to our world to celebrate with us."
The aim was to create a rustic garden wedding with a blend of South African and Fijian cultures. The colour scheme was bright, a reflection of their fun and loving personalities, and featured African, tropical and native flowers.
Robynne and Isireli credit Duan & Only for creating the party atmosphere they were after. "It was incredibly hard to get everyone off the dance floor – guests were either at the pop up bar, the kava circle or having dance offs – hardly anyone was sitting down all night. The party ended at the Sydney Casino at 4am, even with a big cleanup the next day!"
Photos courtesy of De Lumière Photography by Sarah Moore.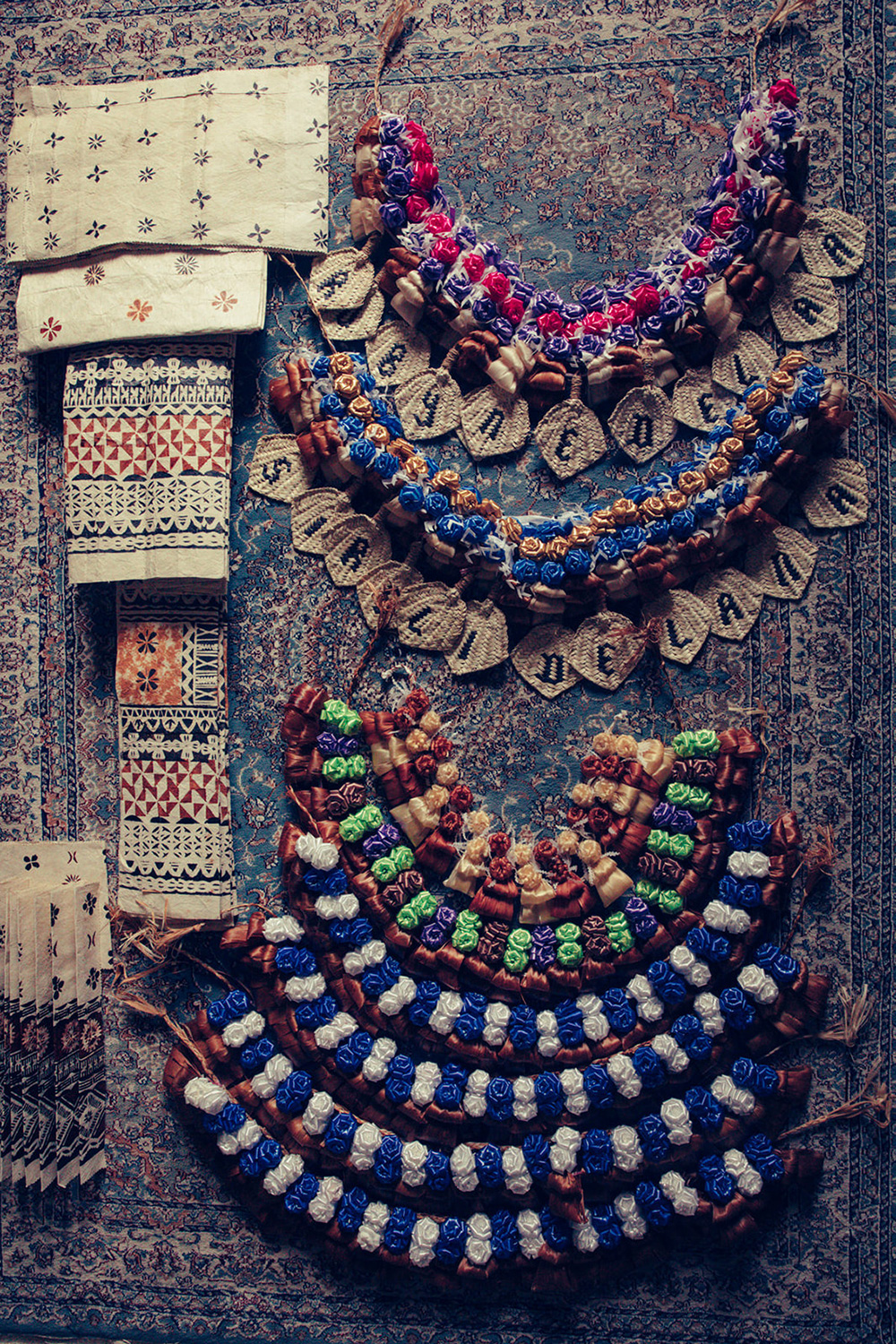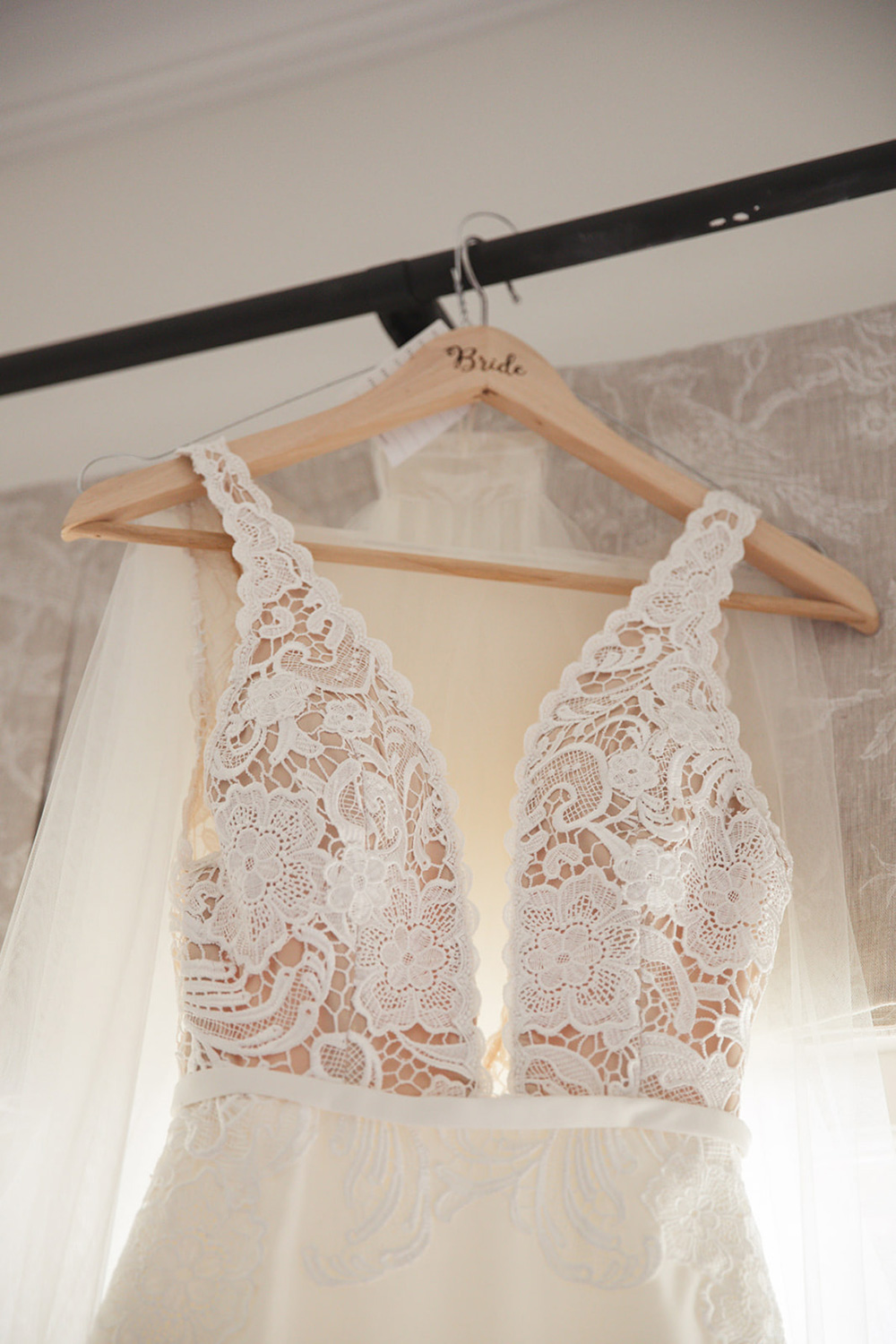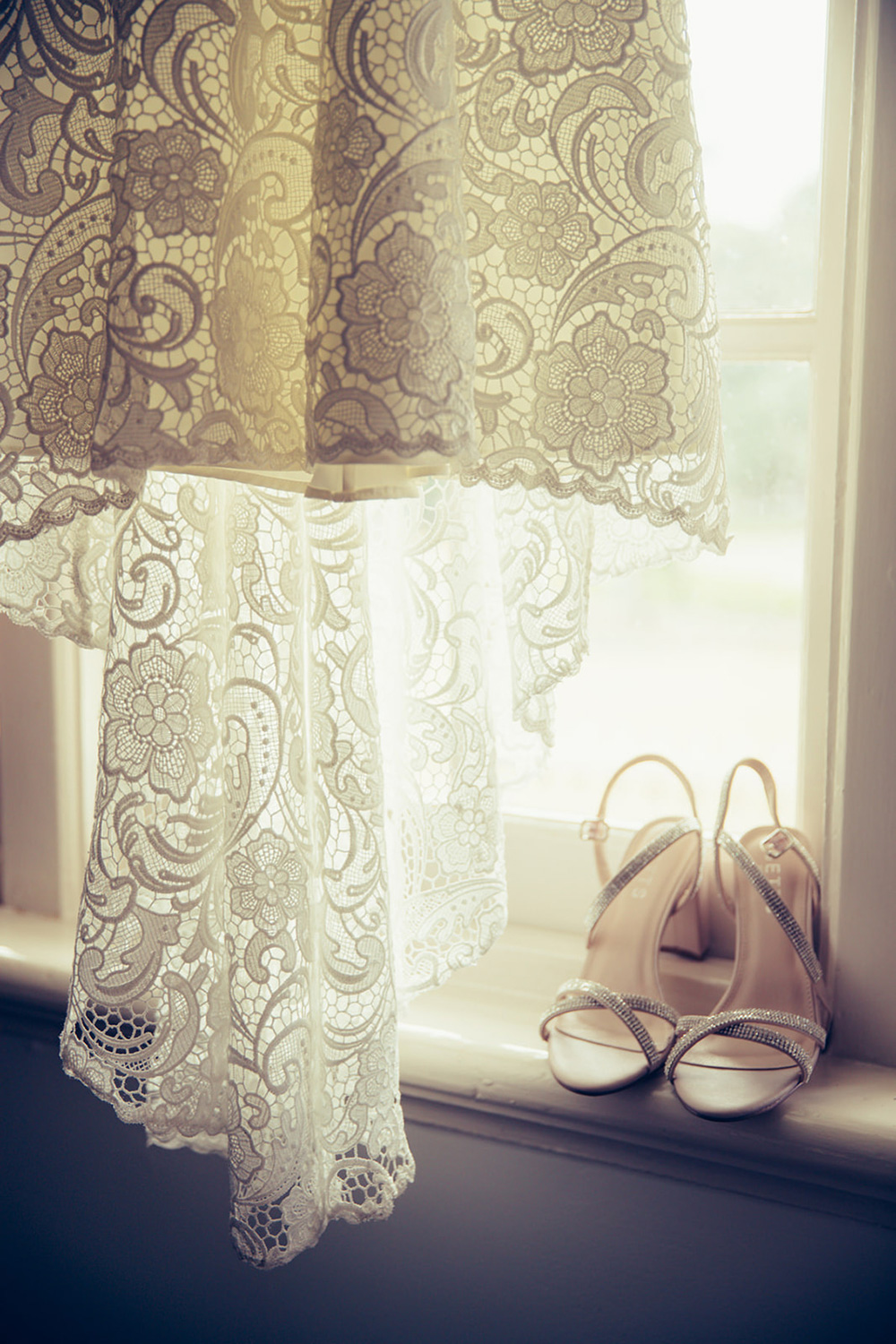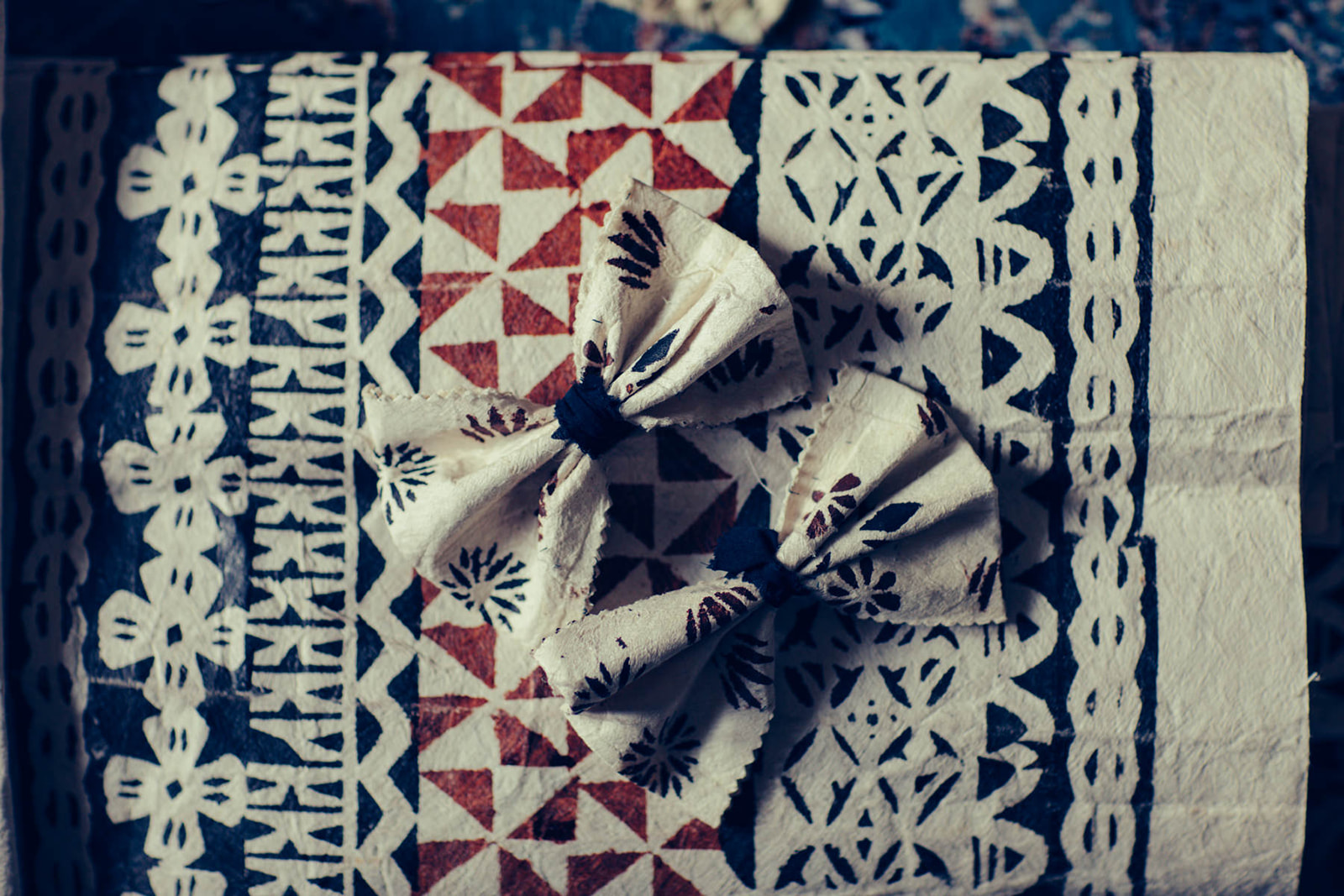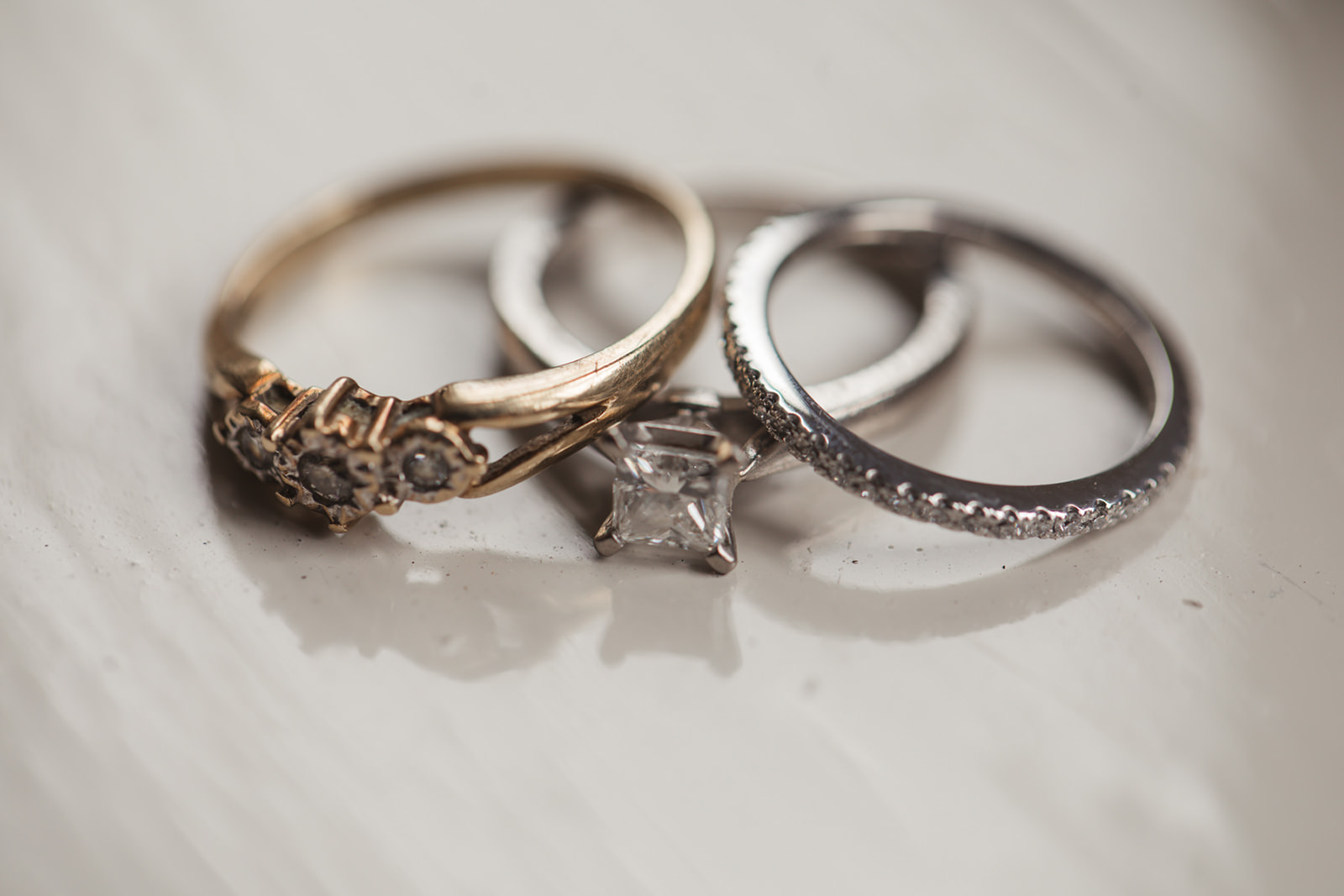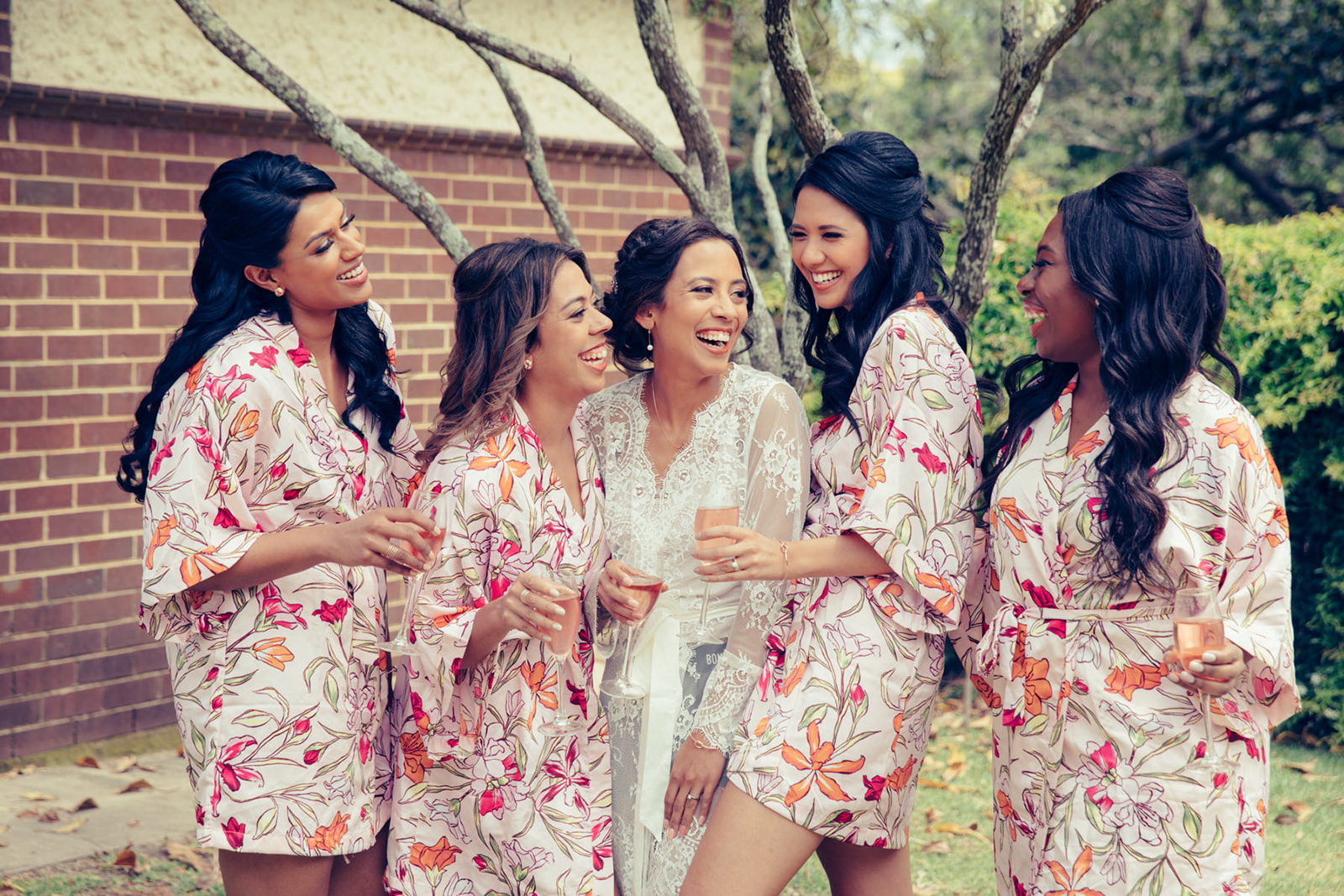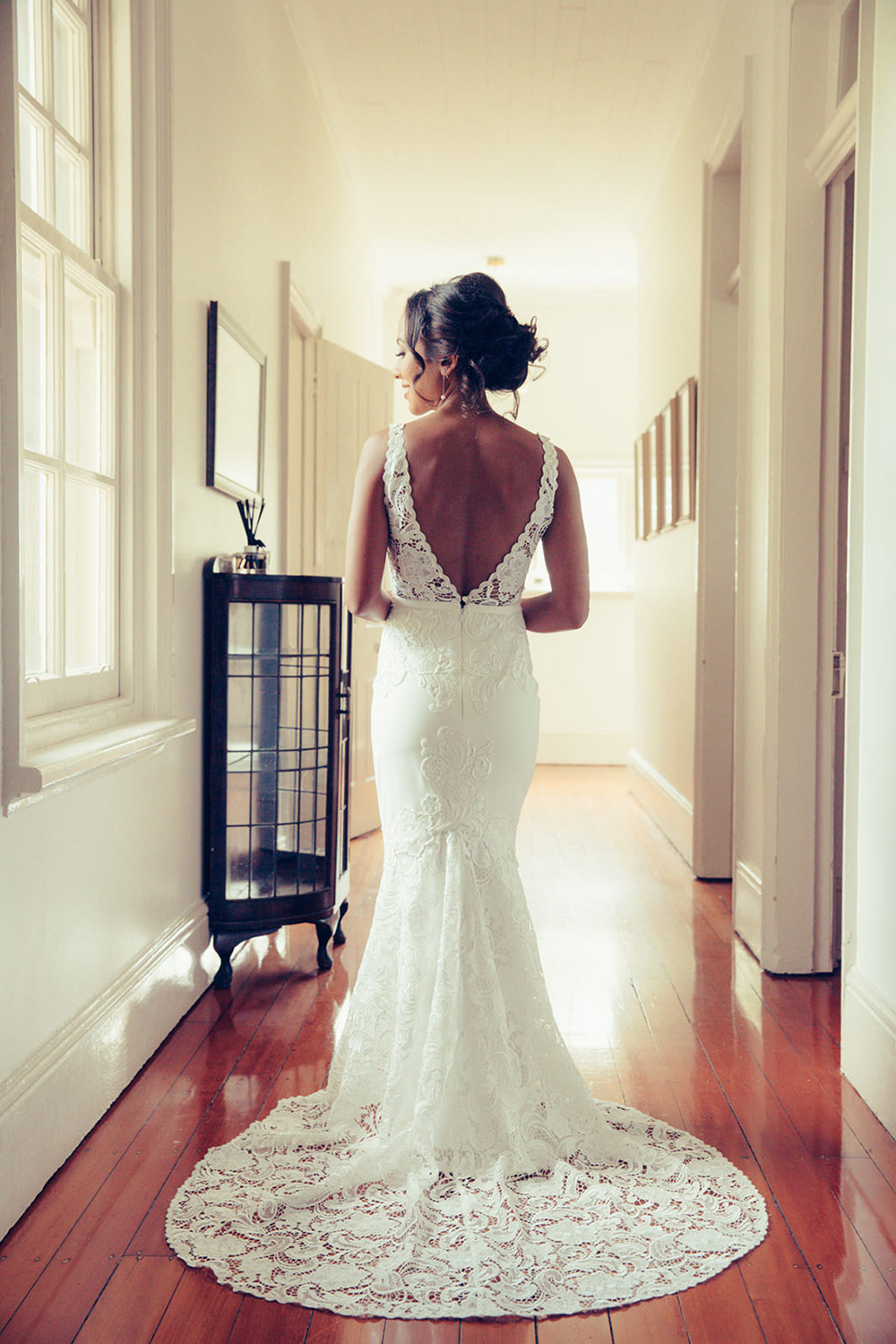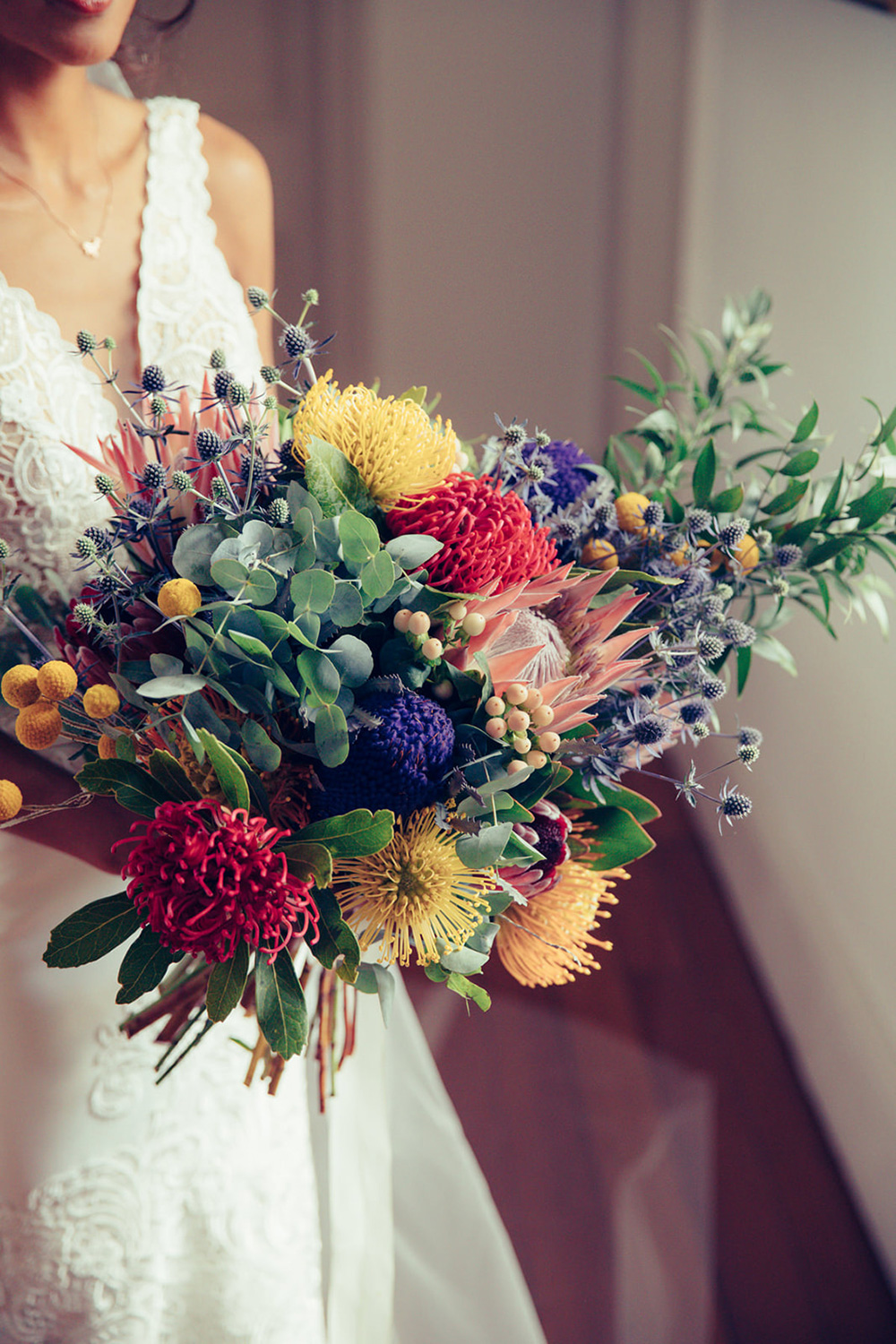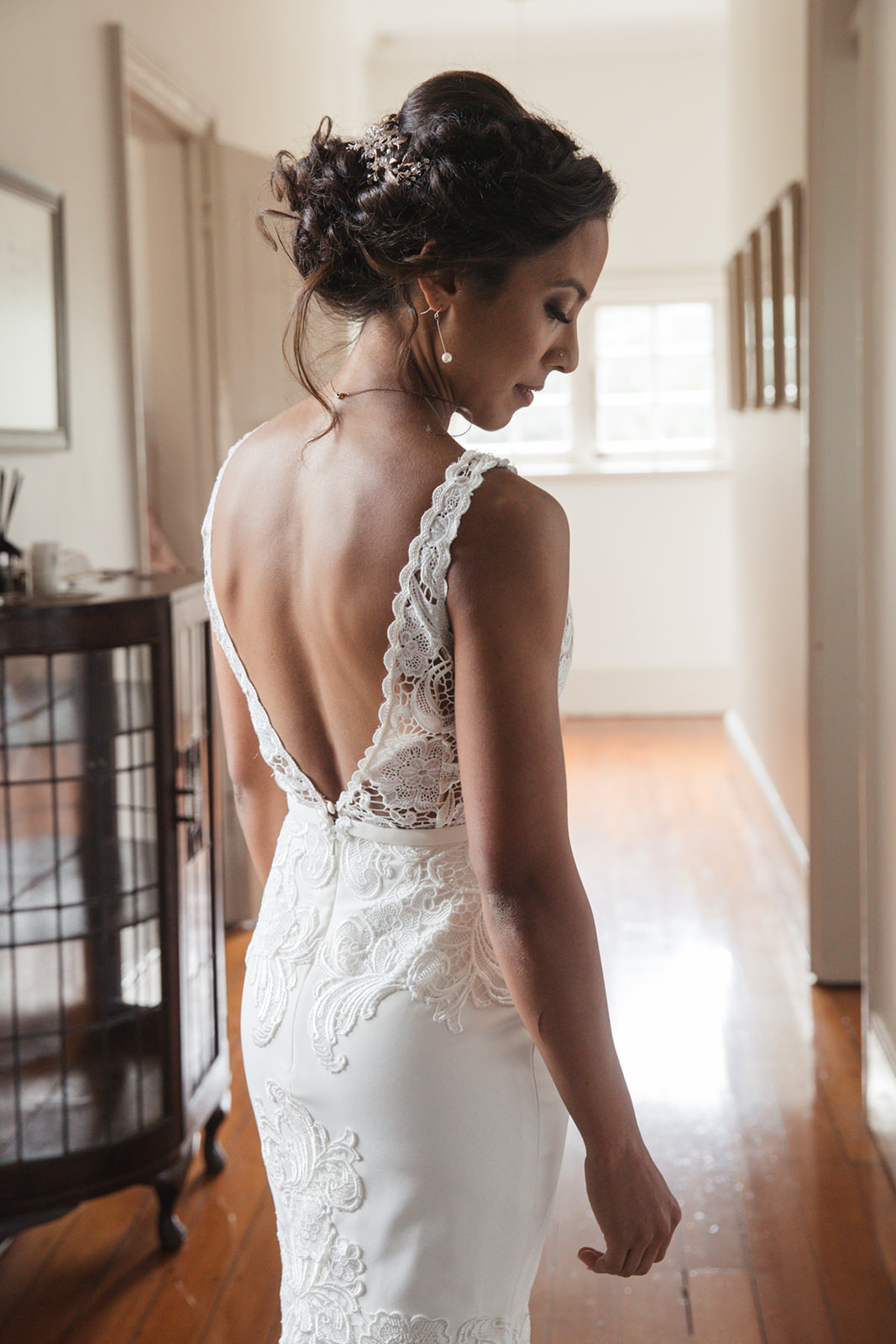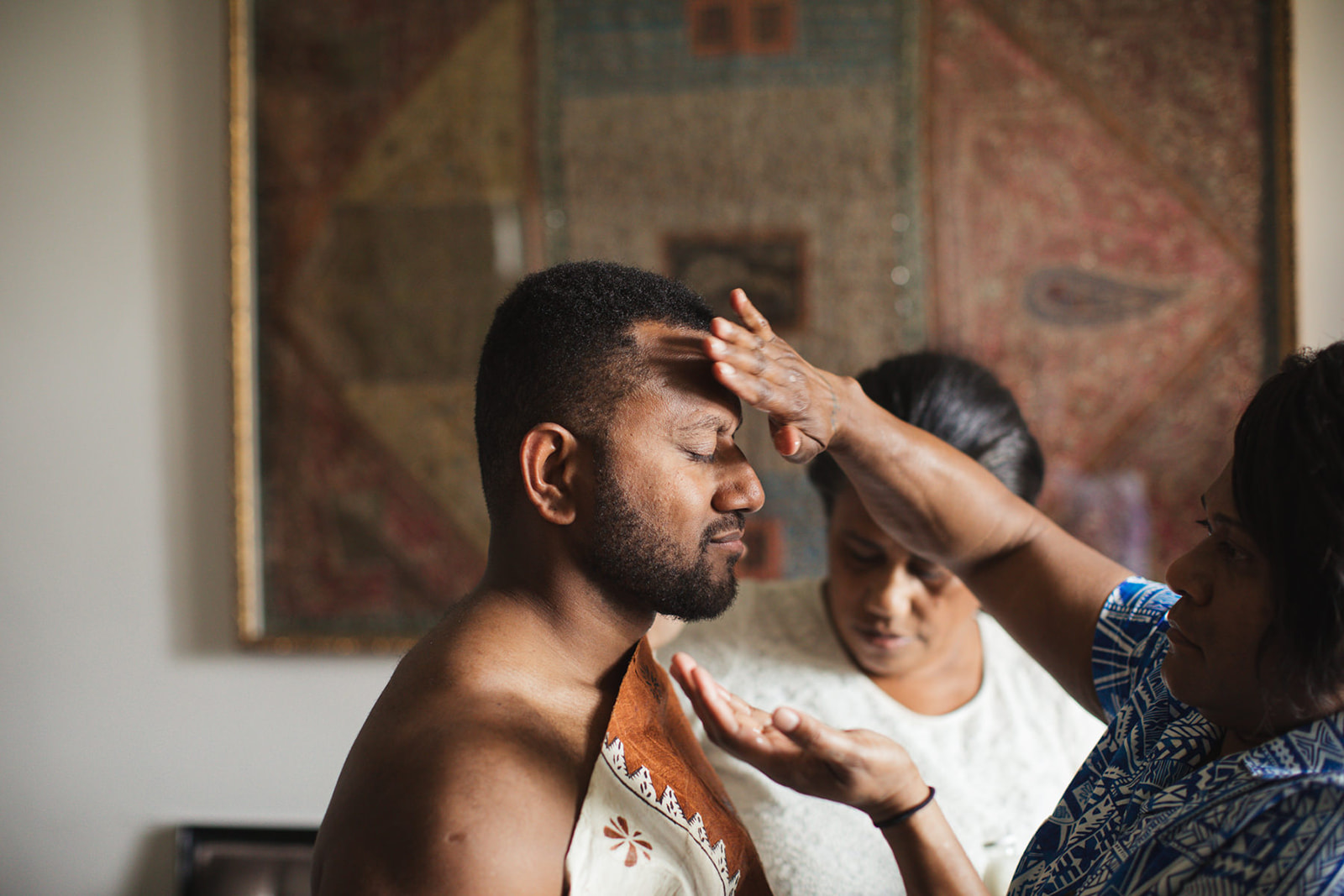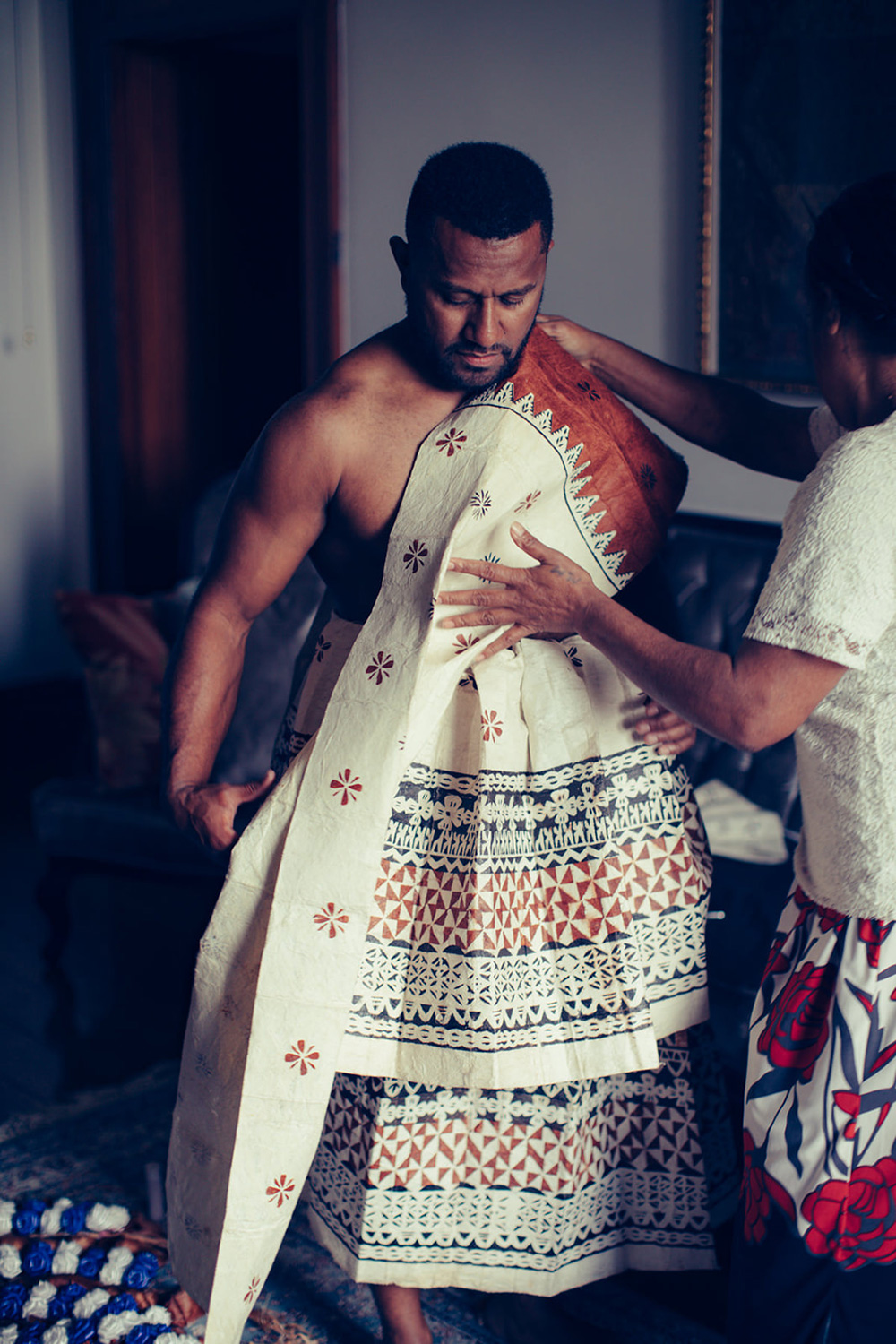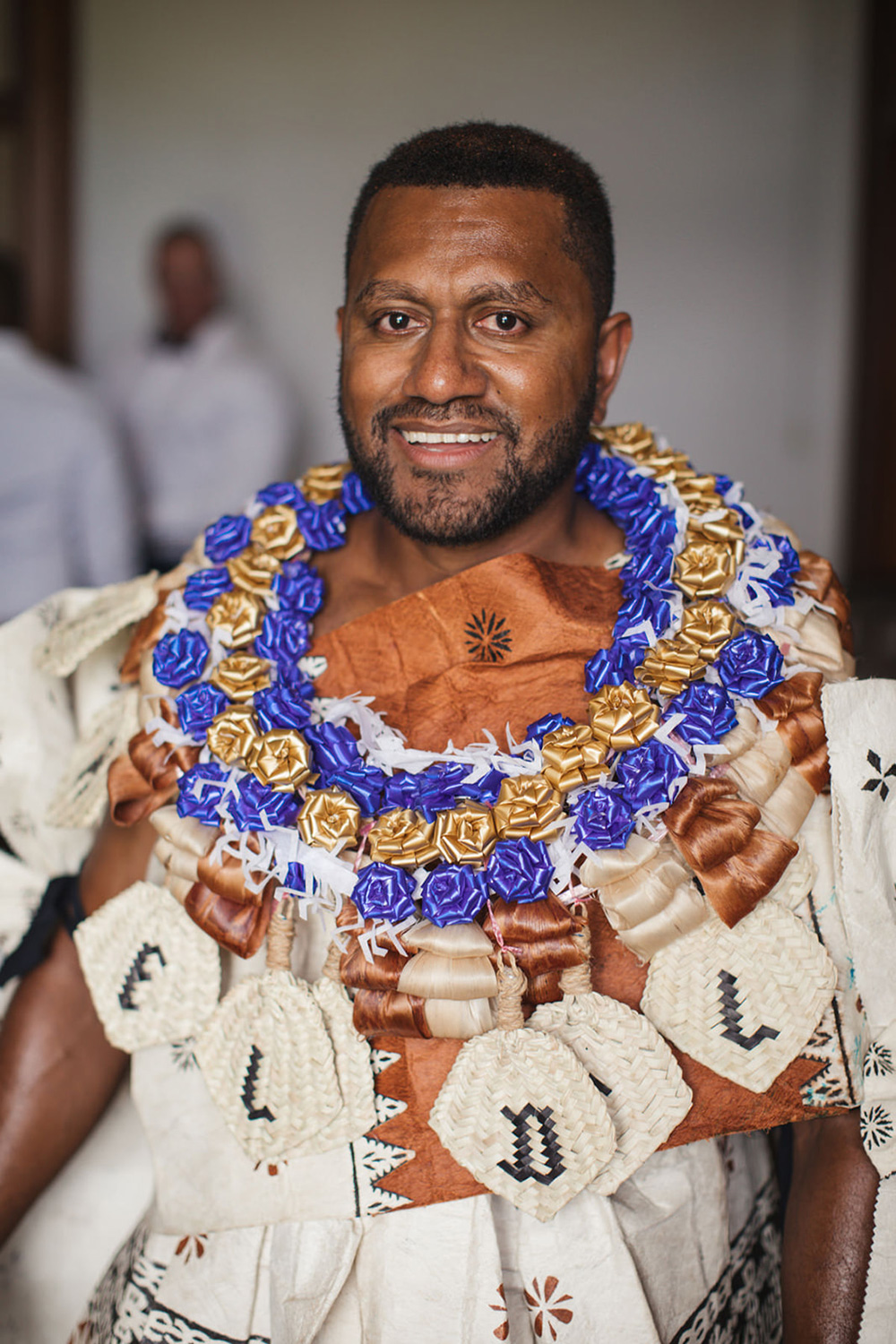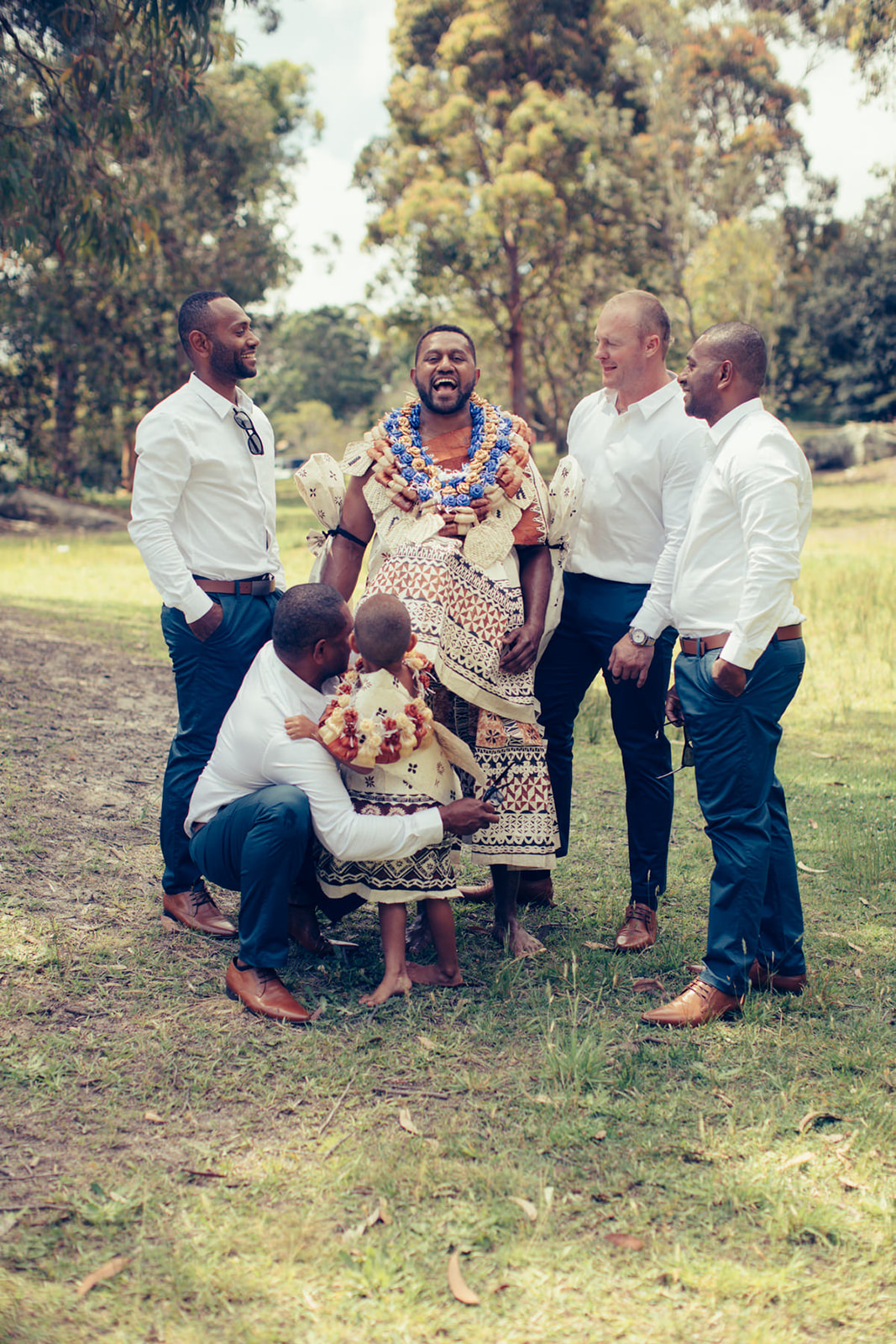 The groom dressed for the occasion in a traditional Fijian Masi.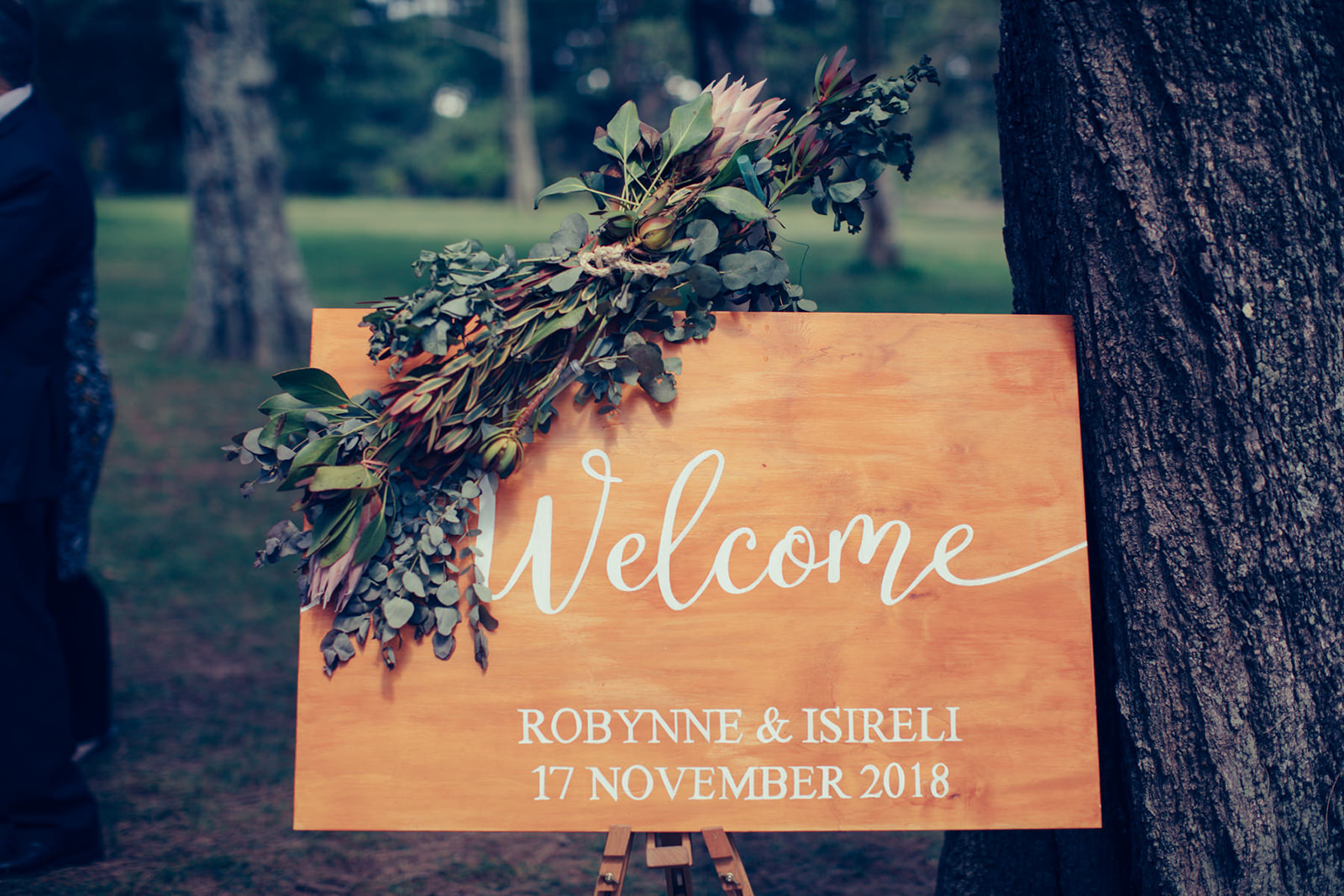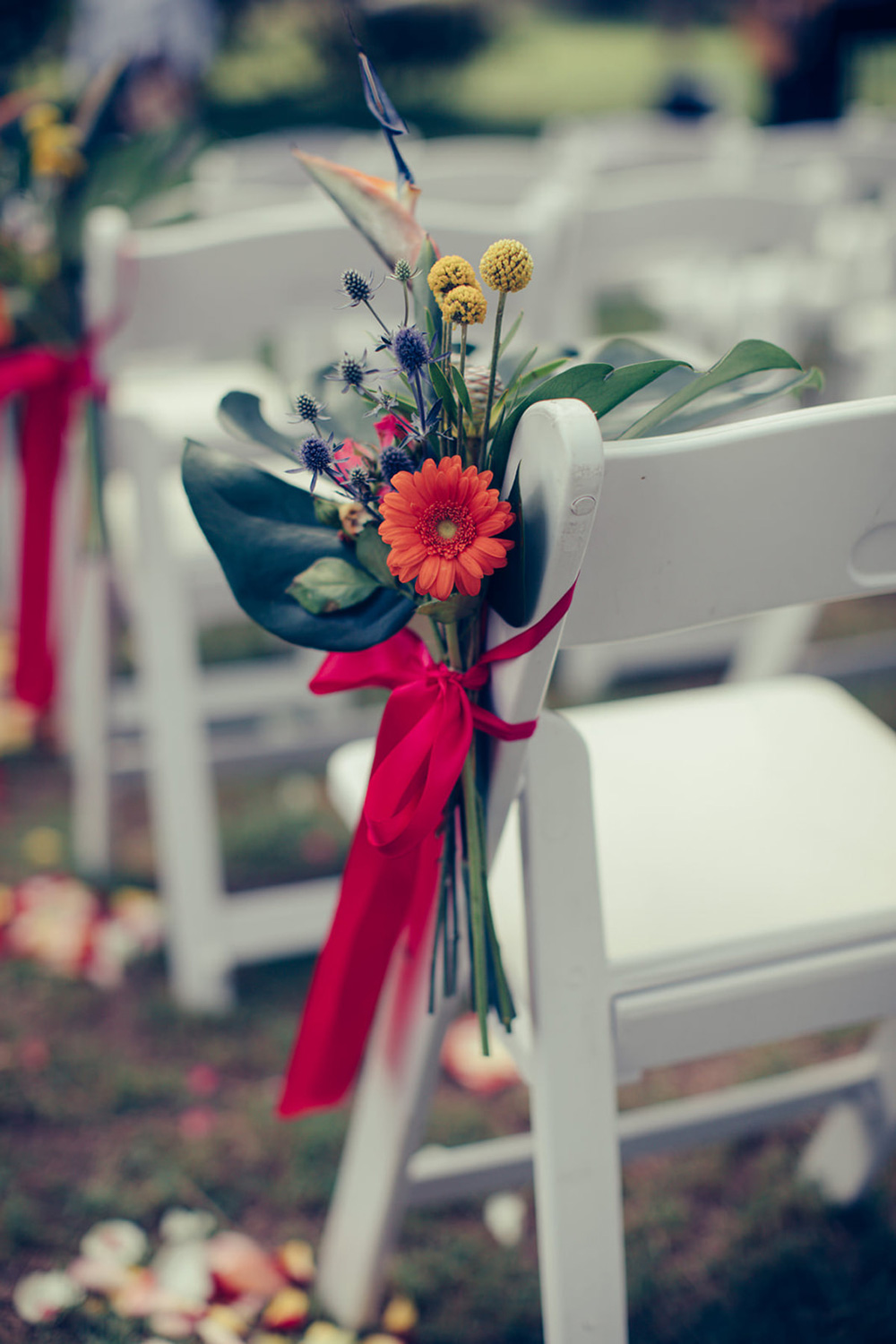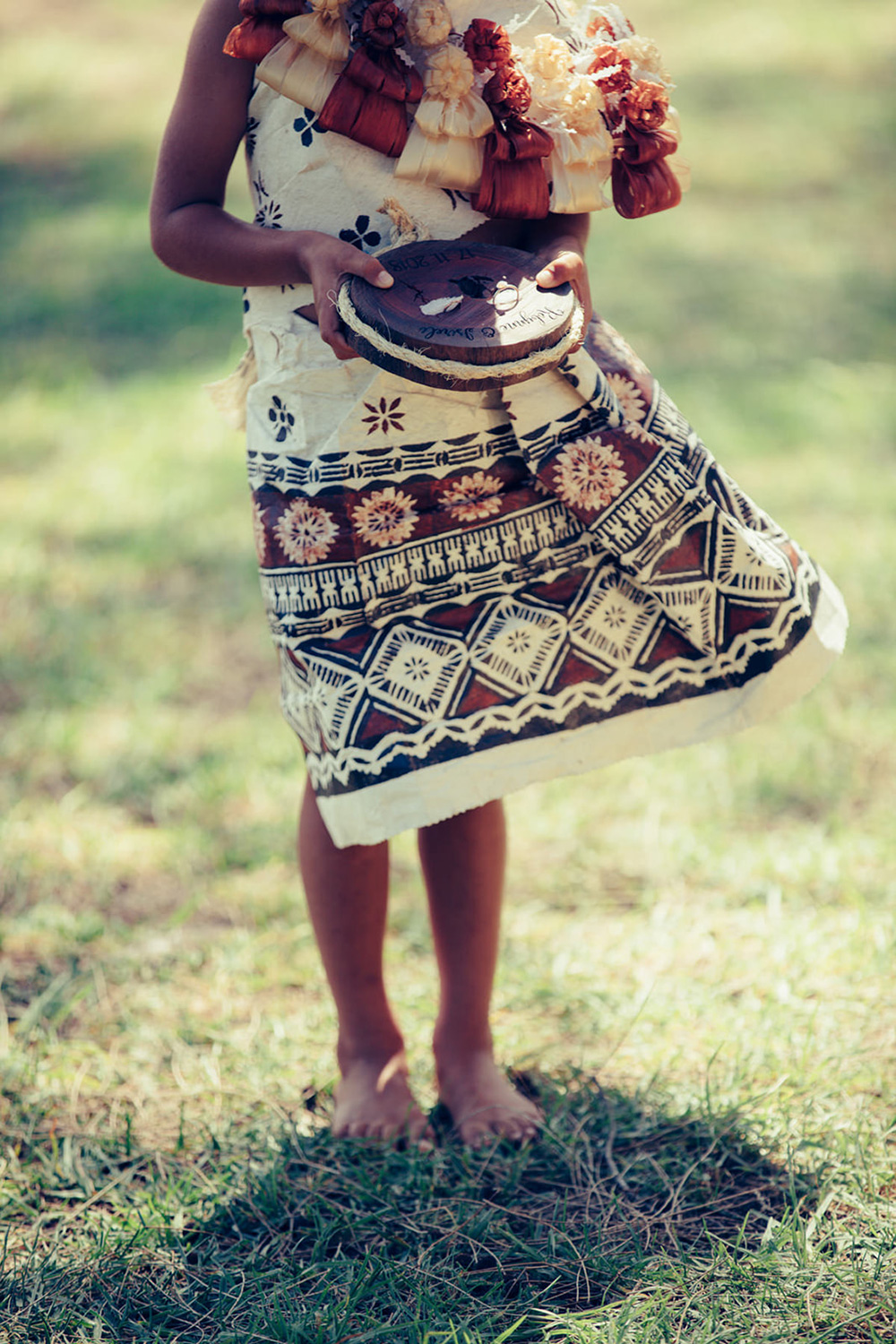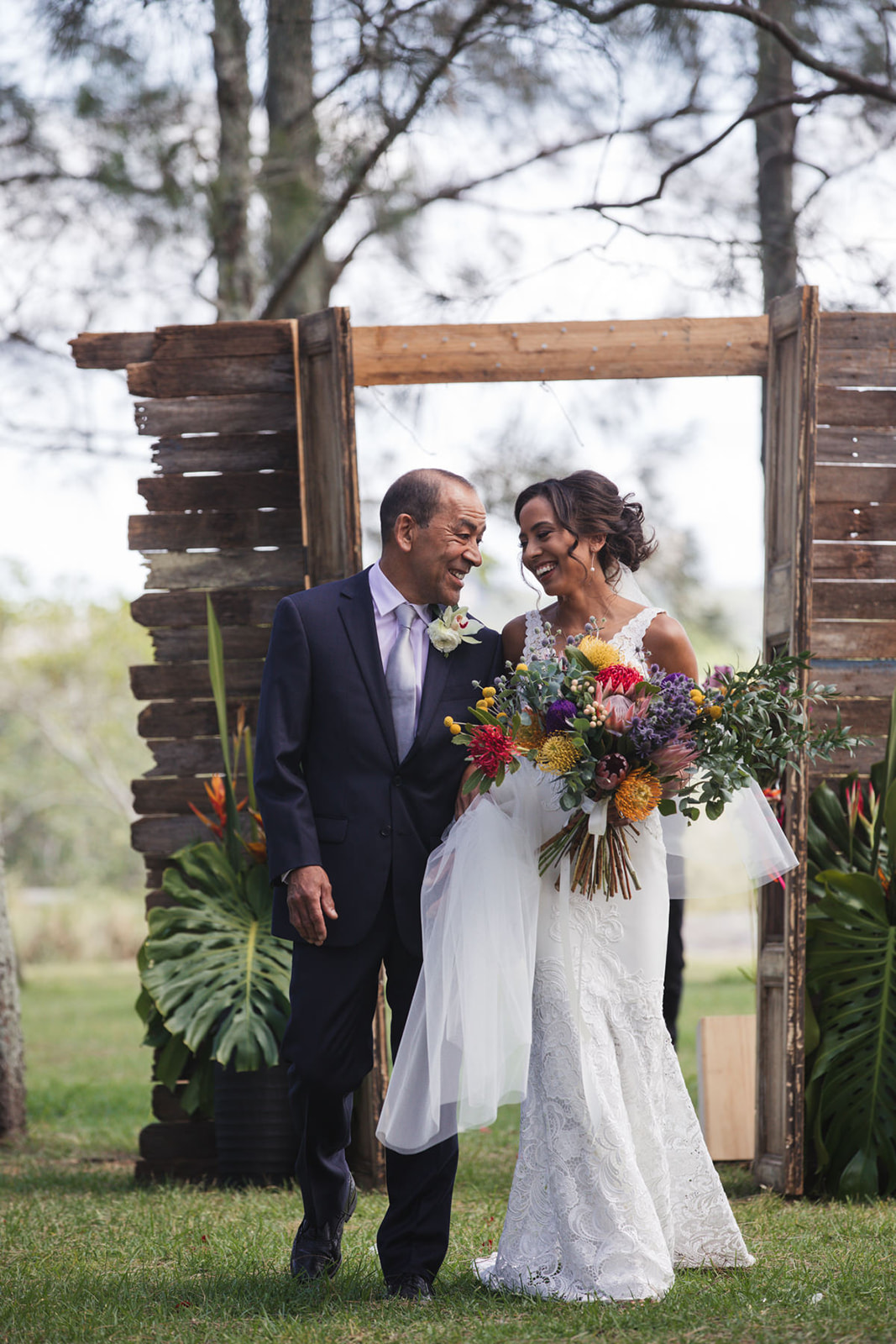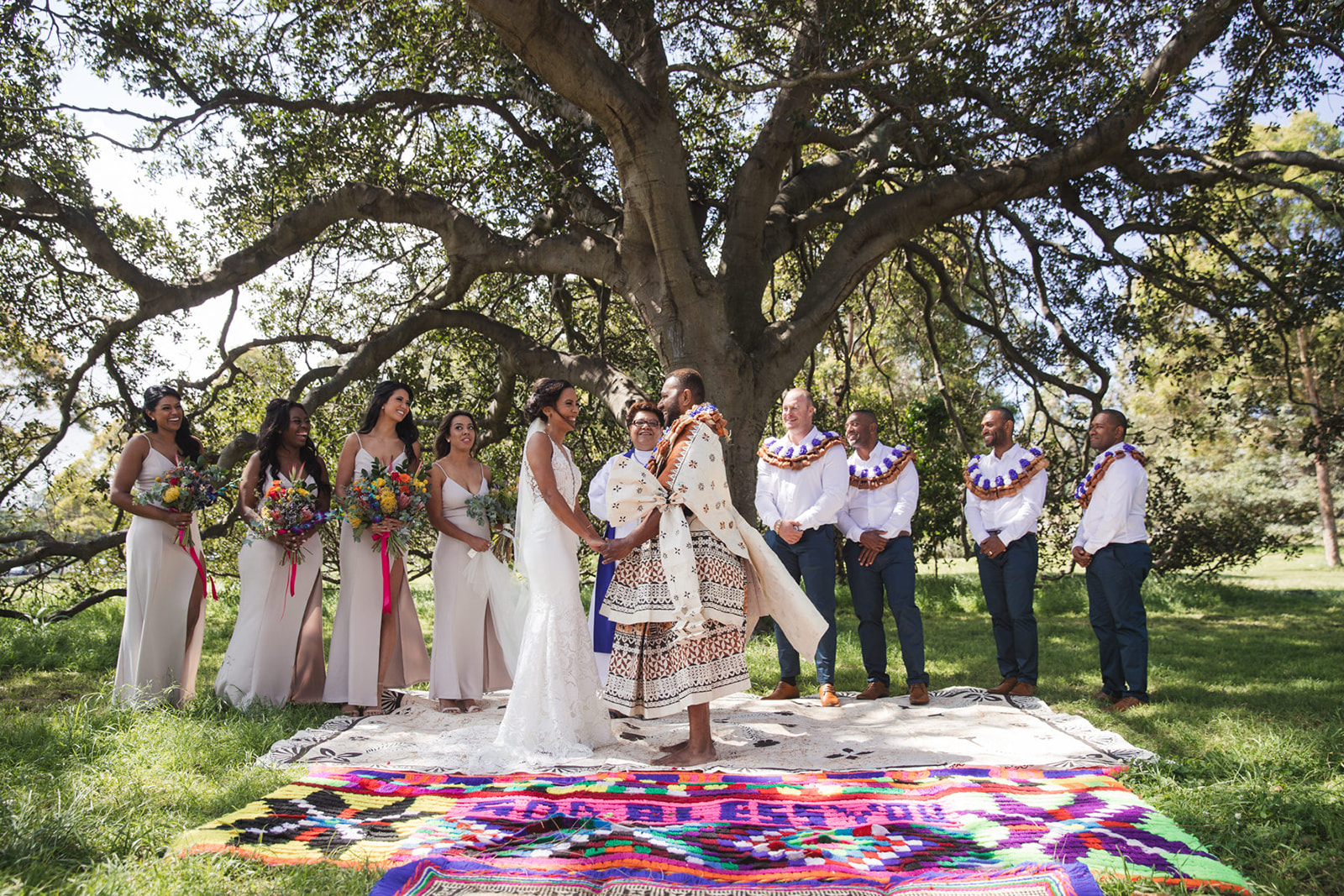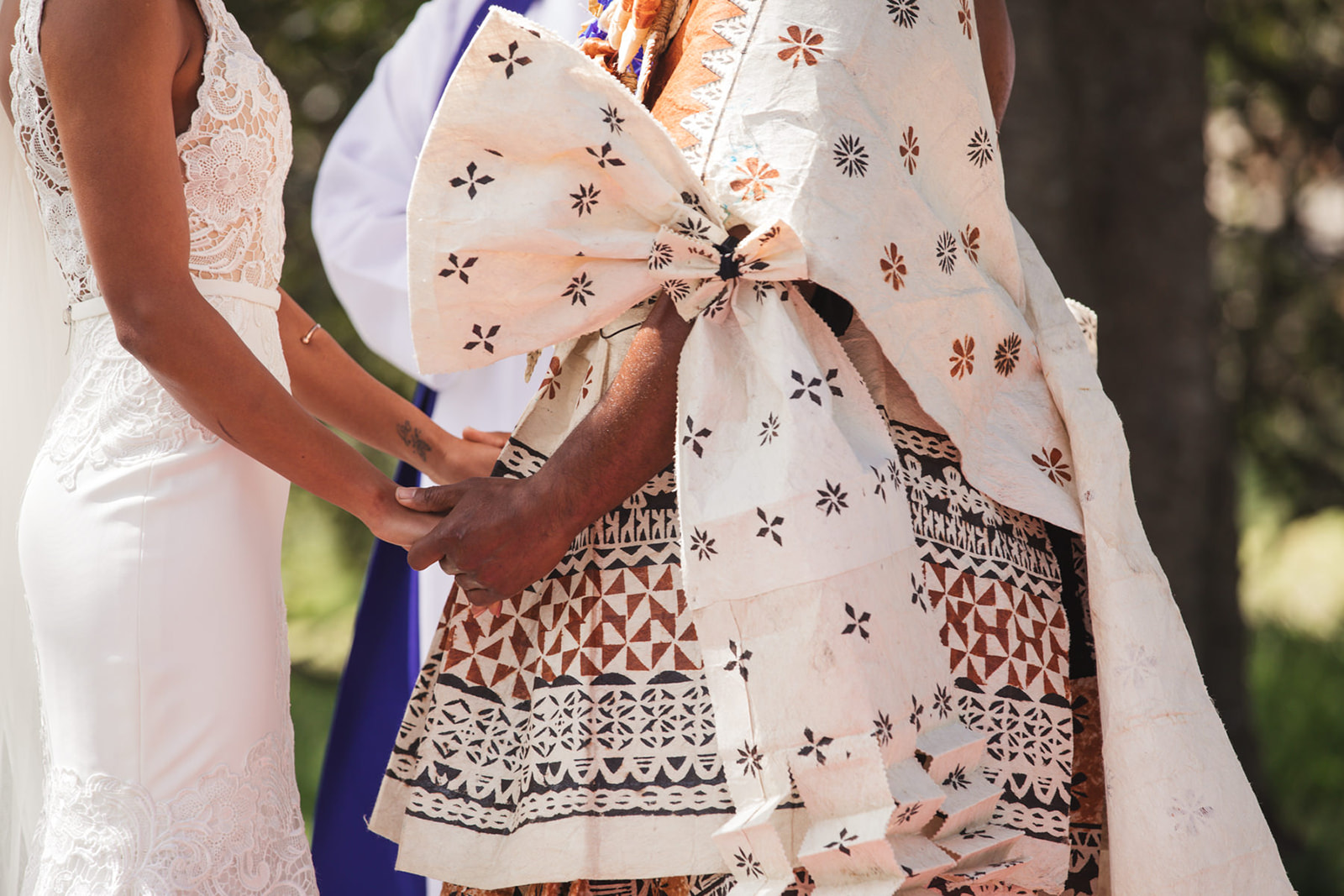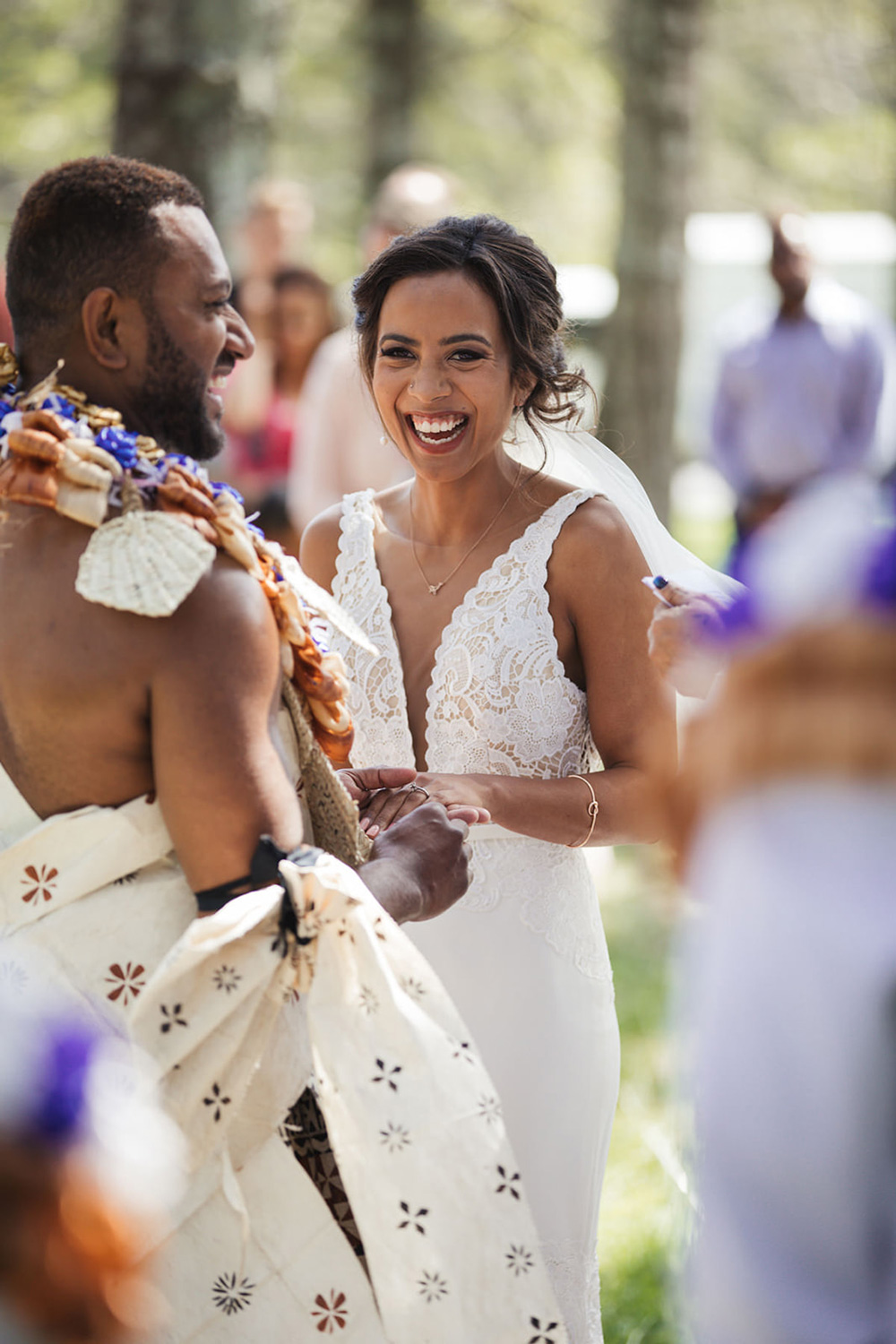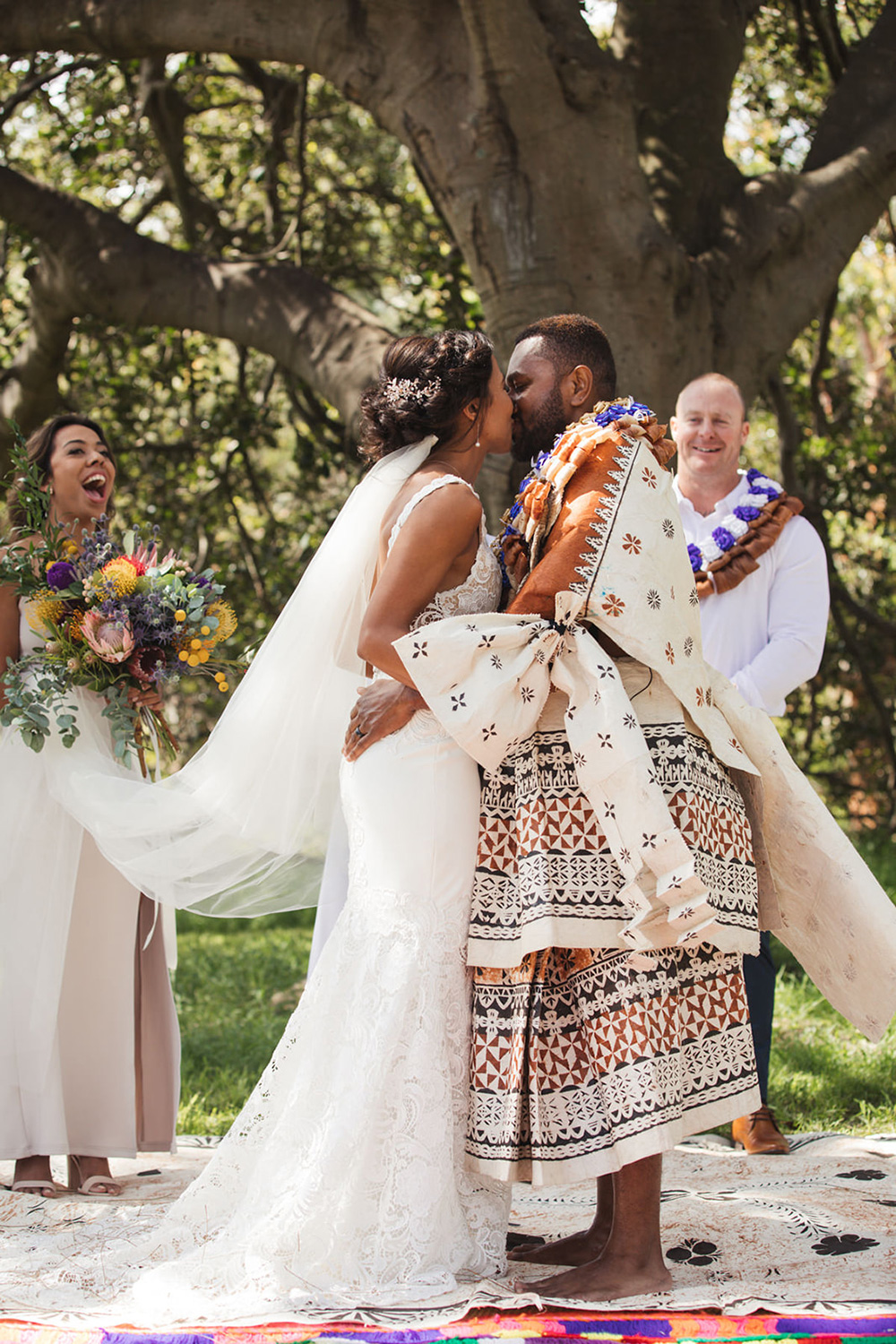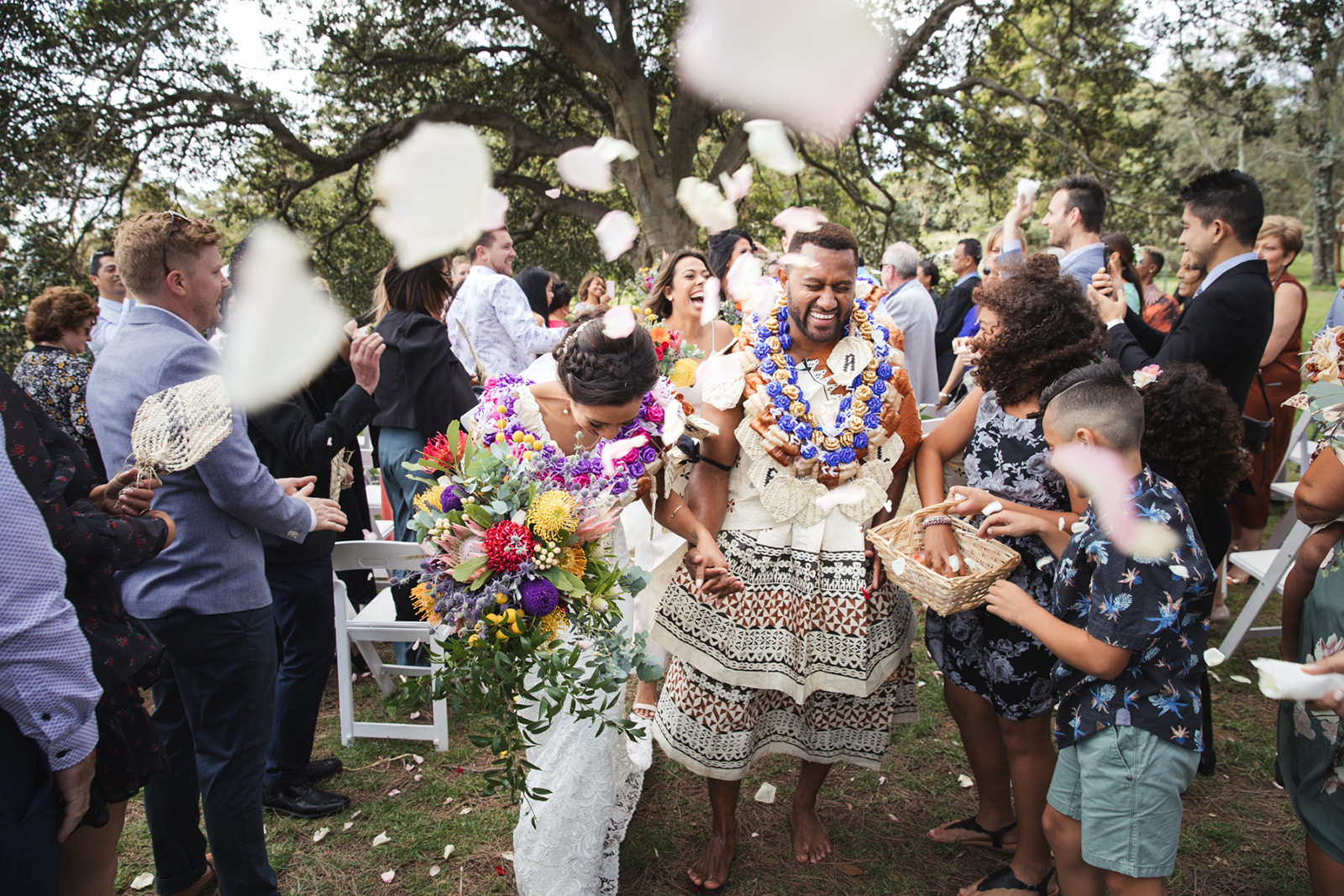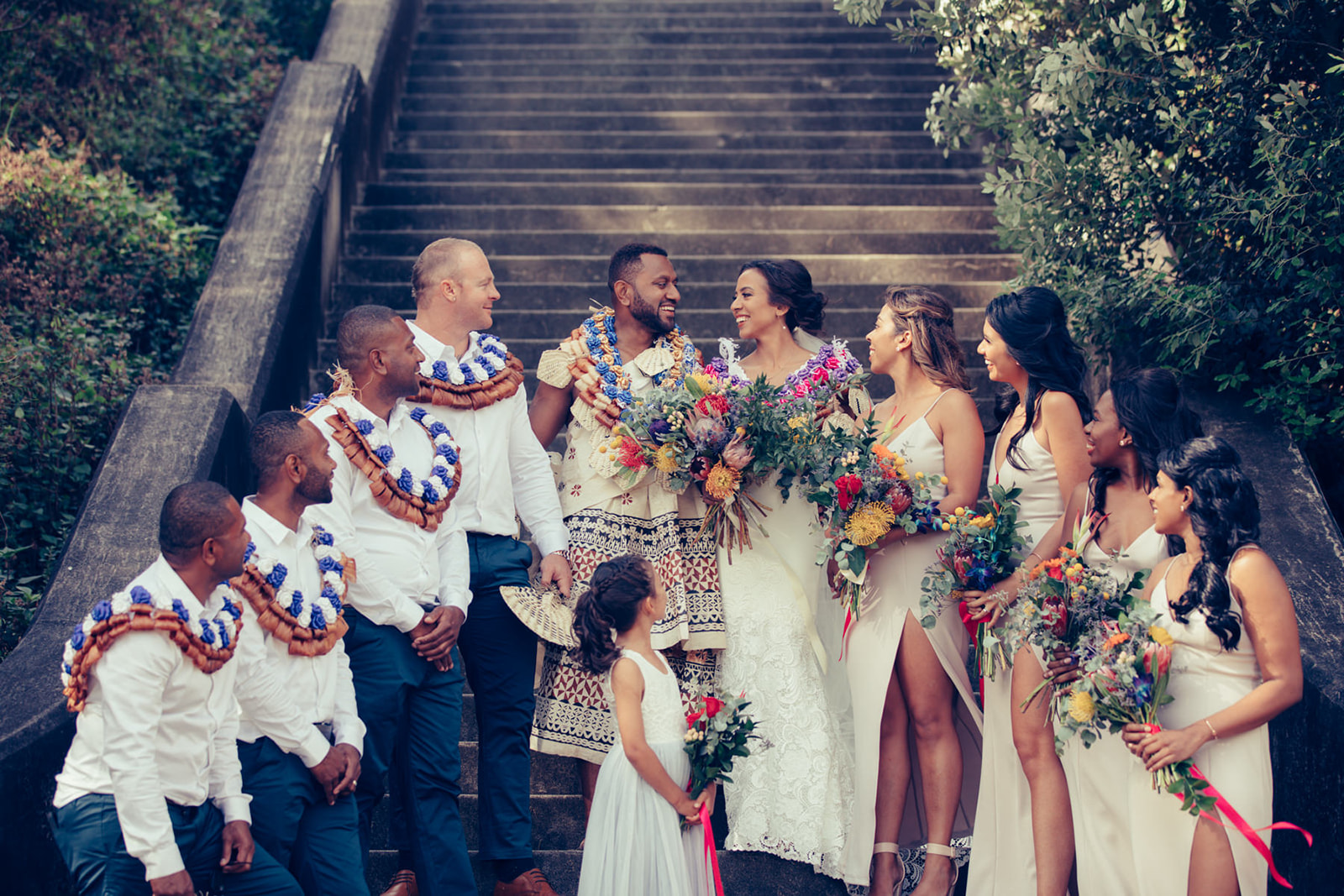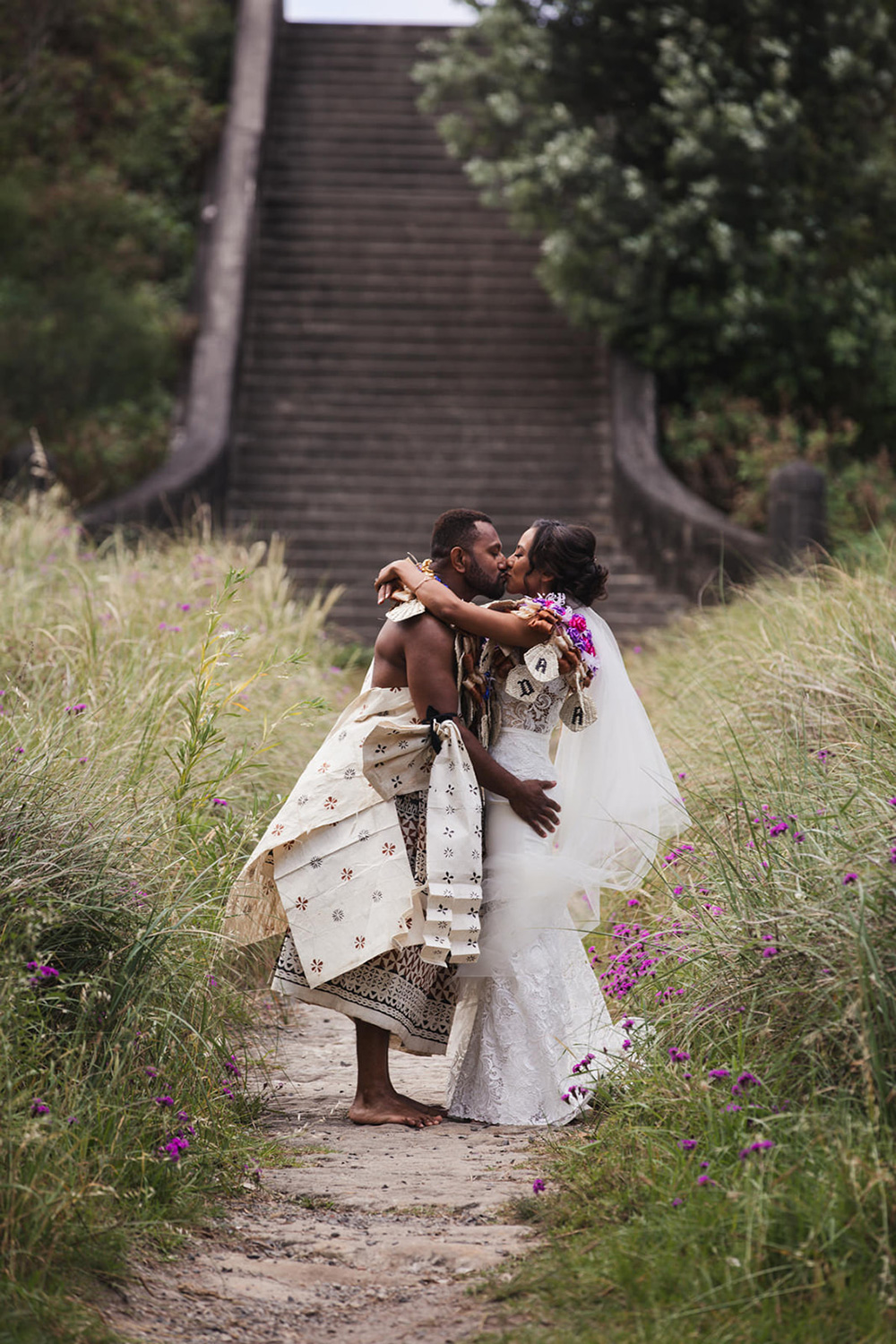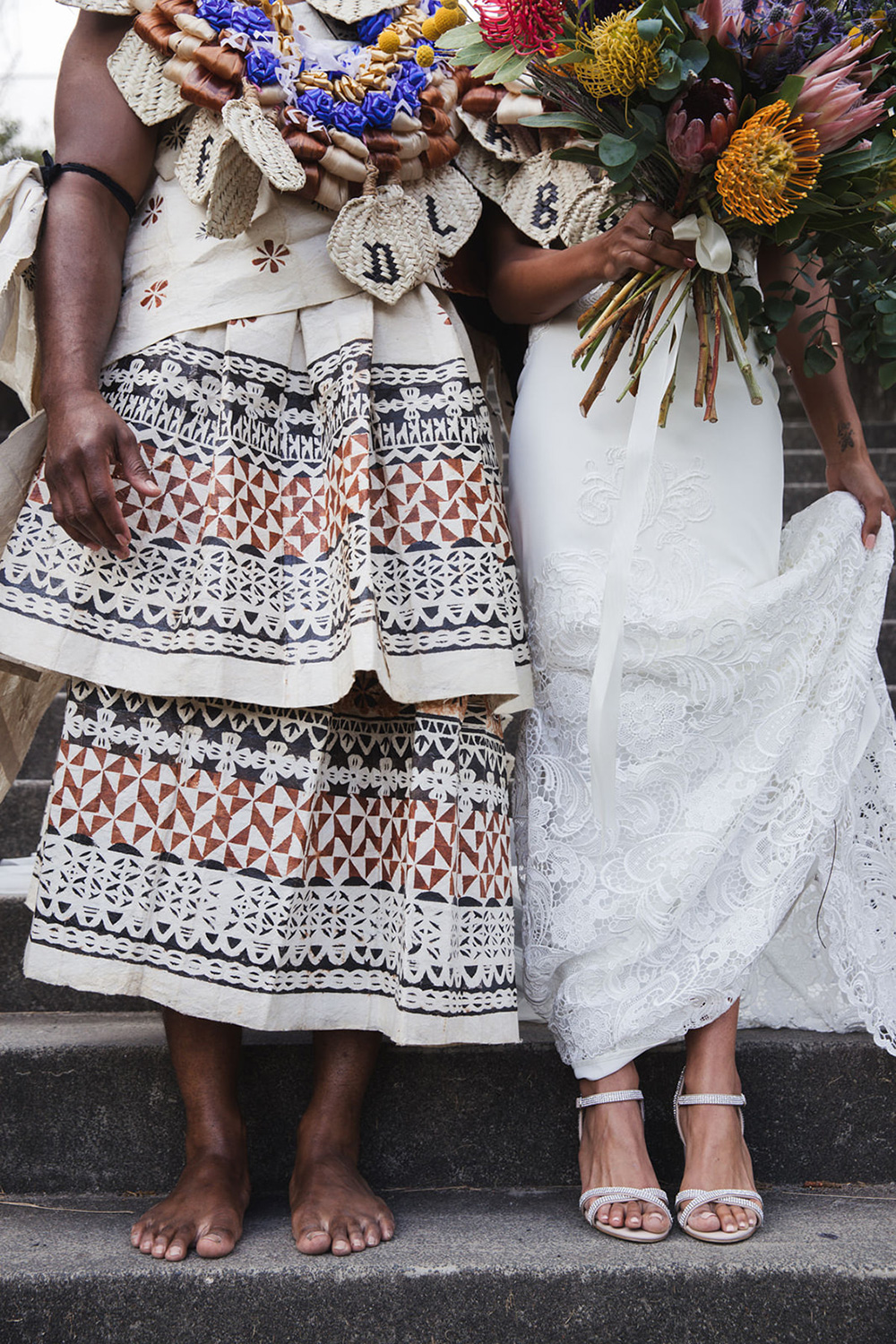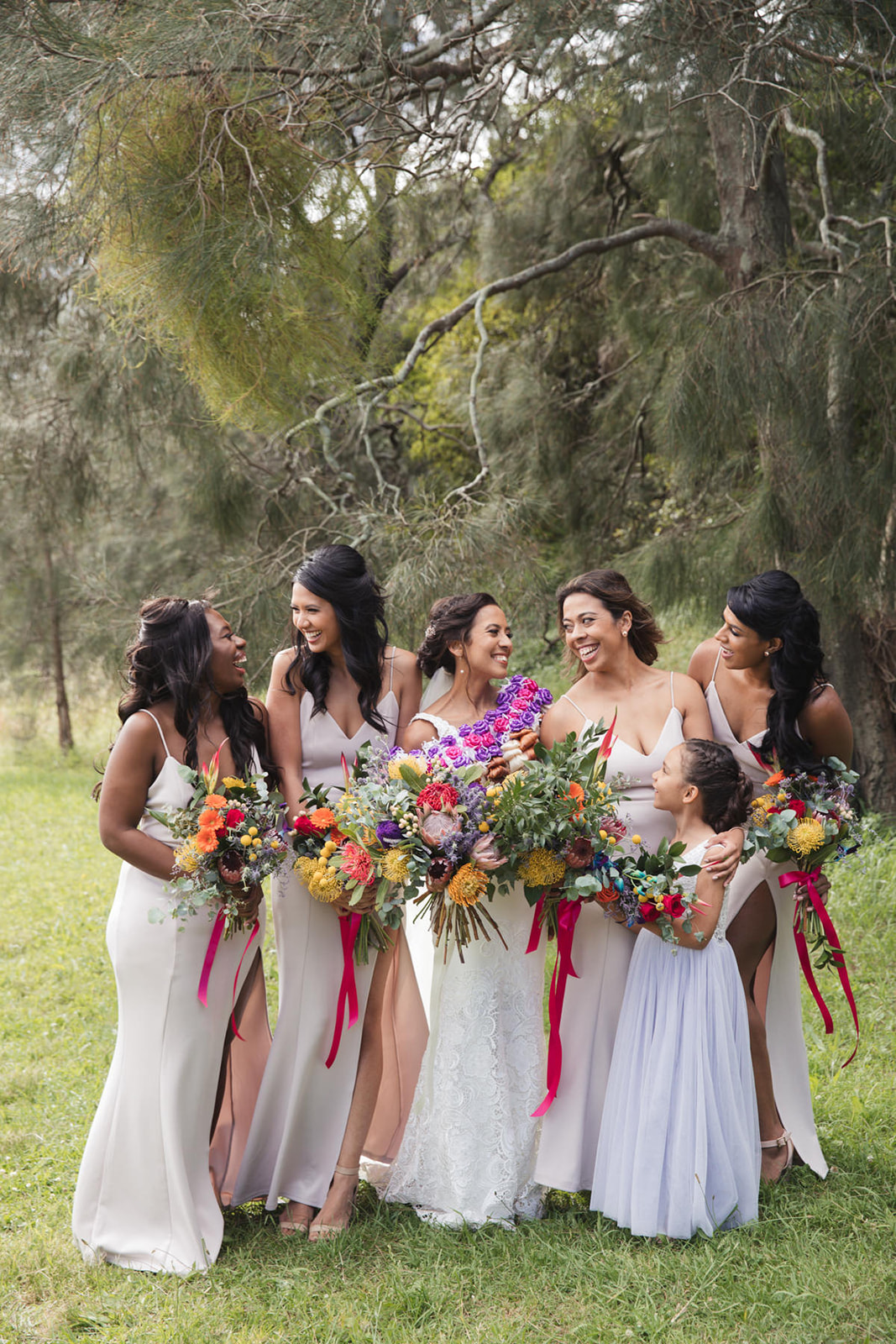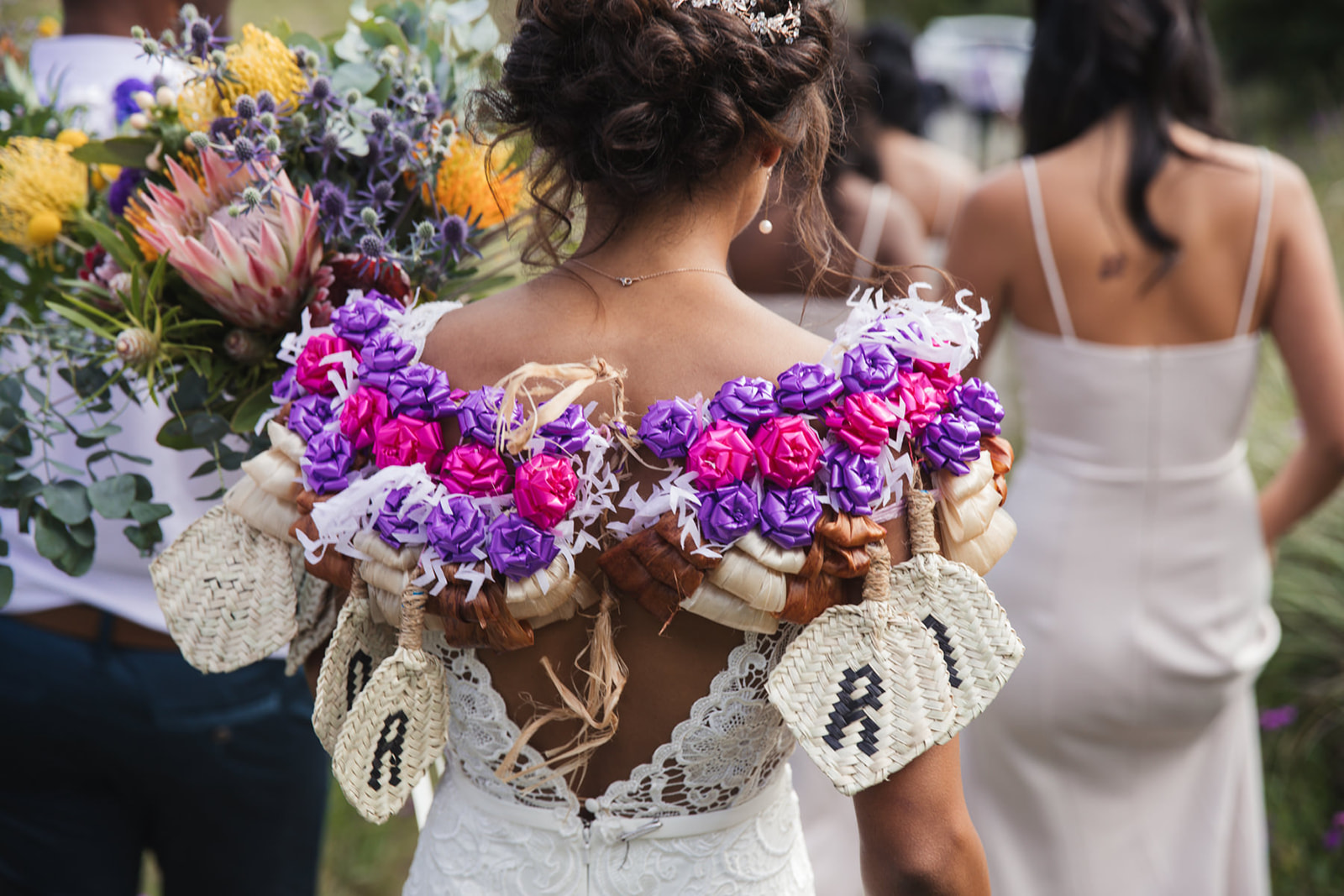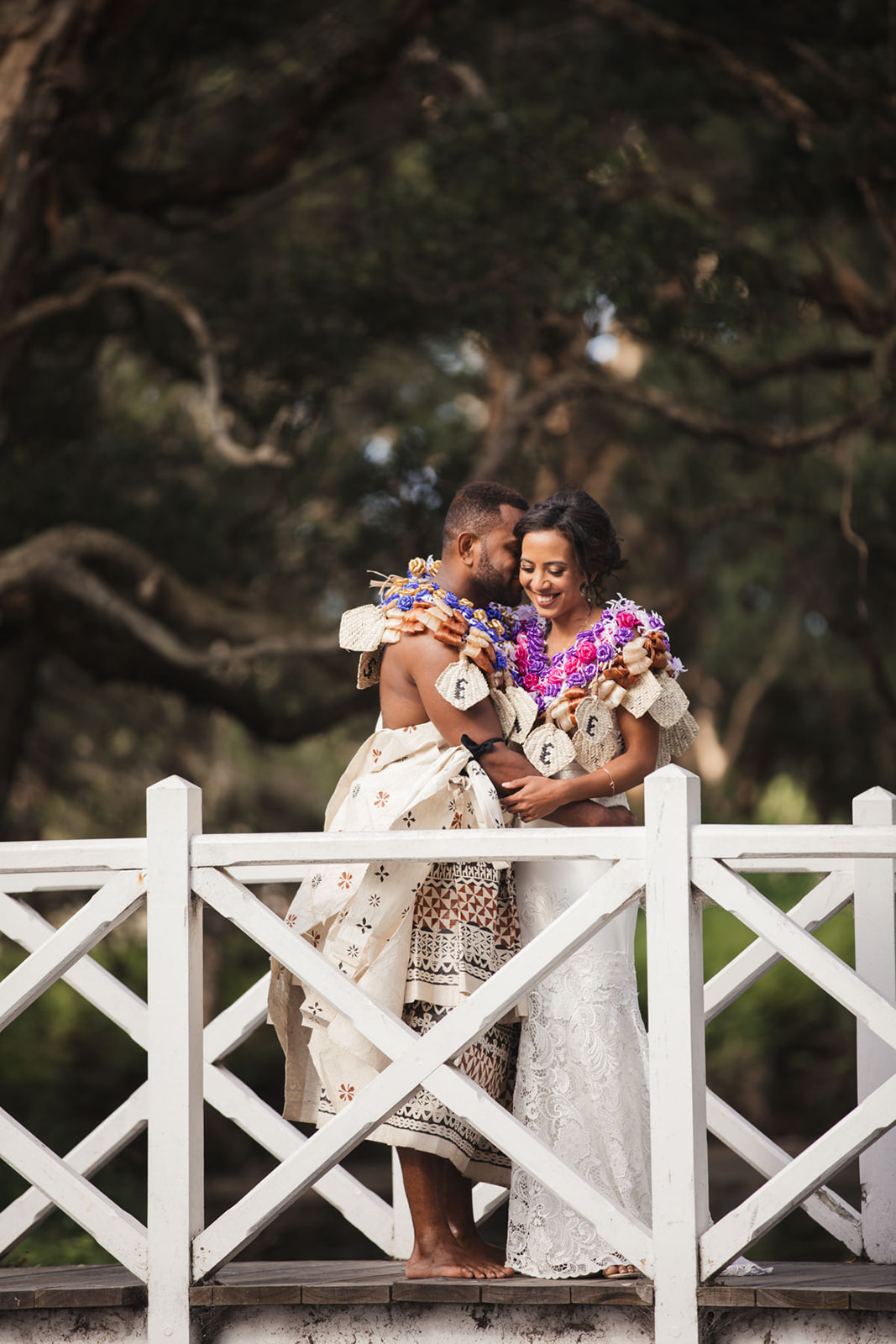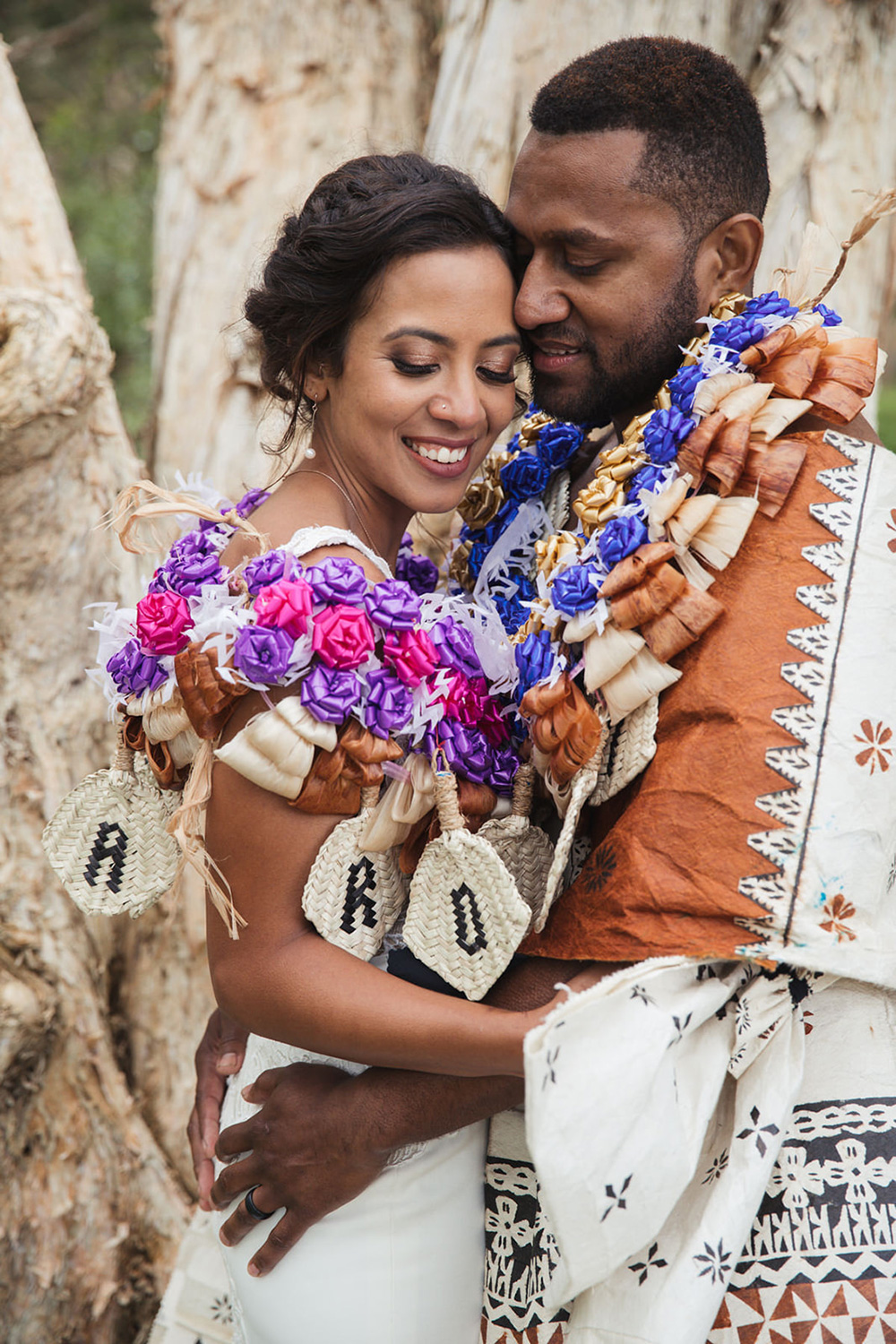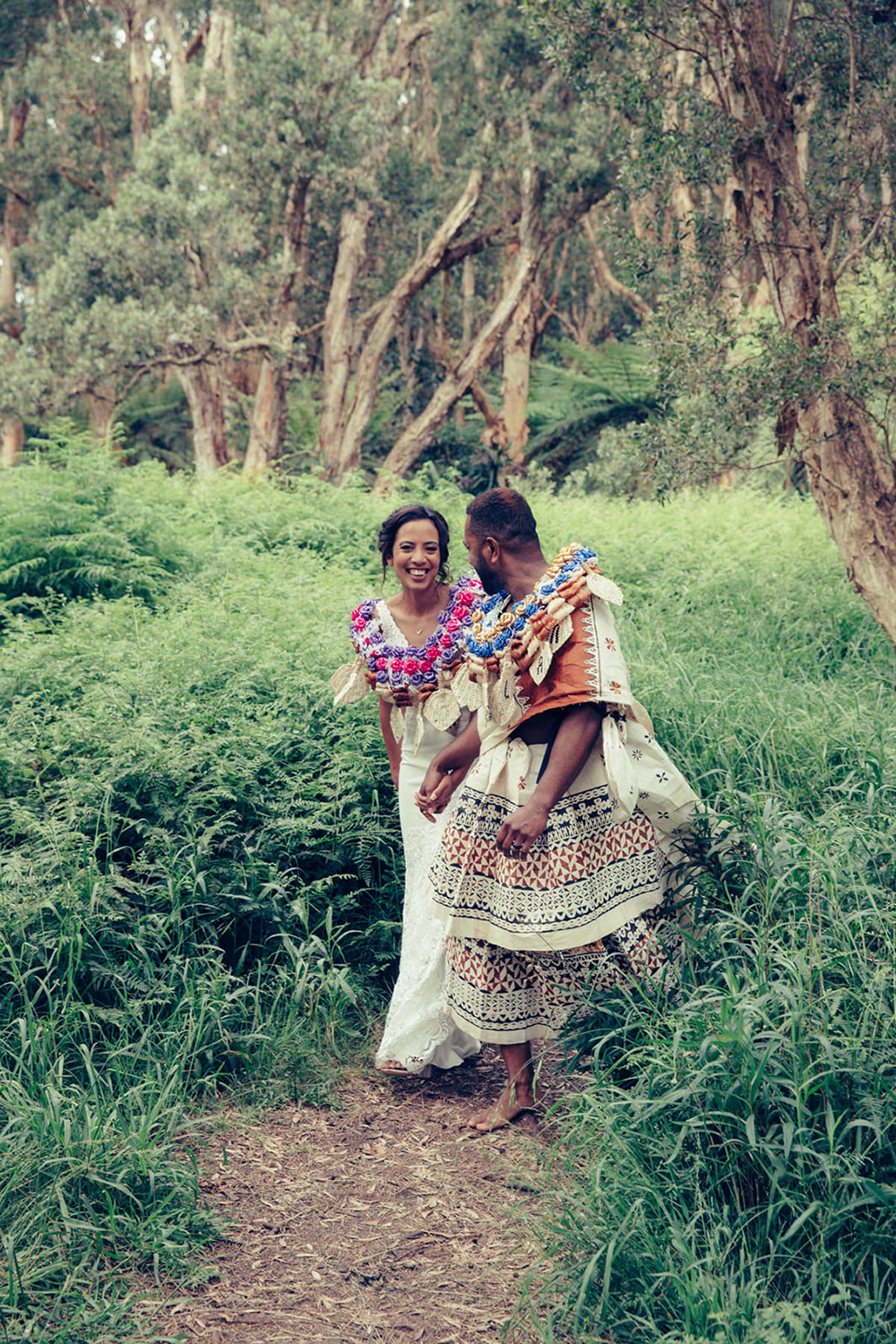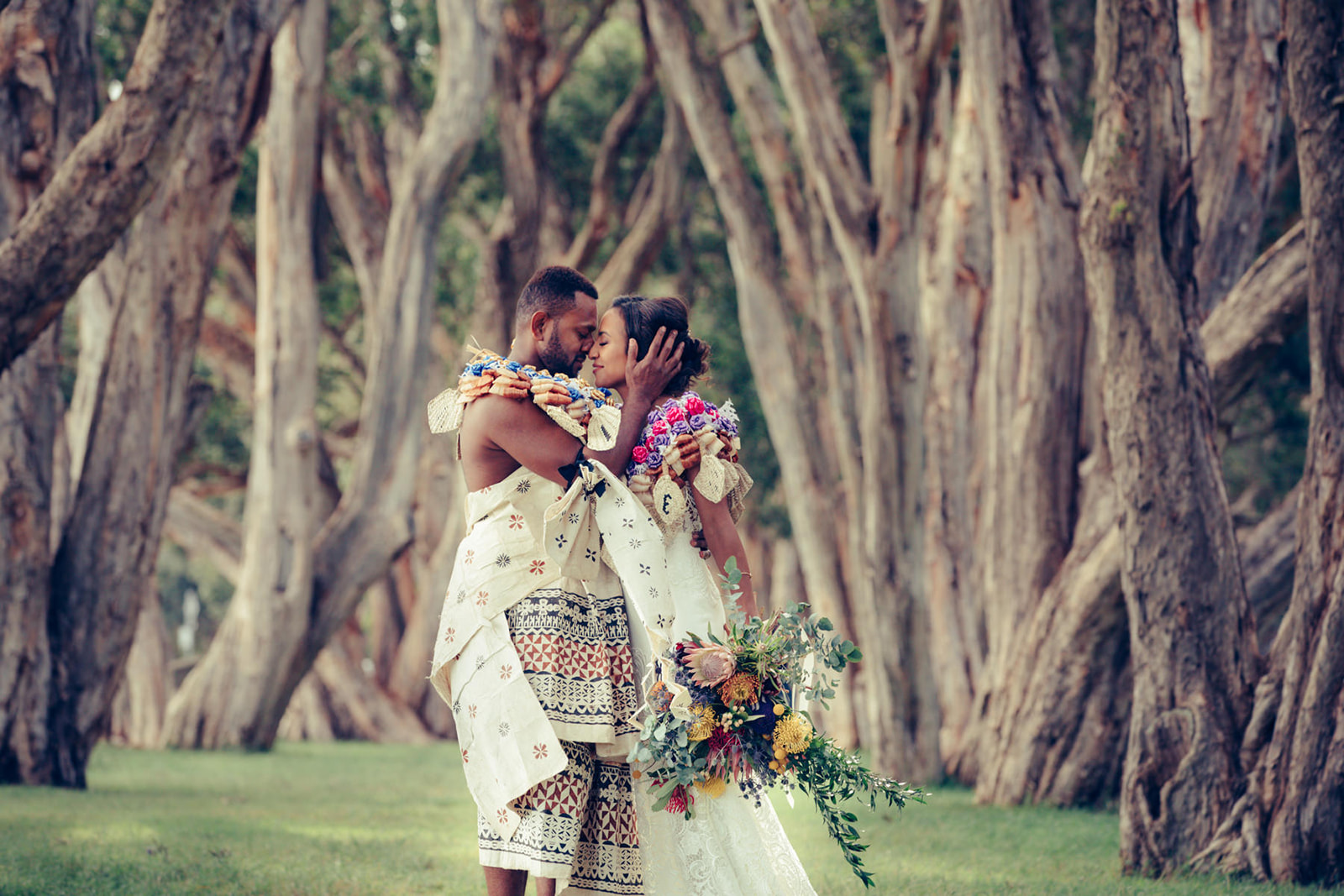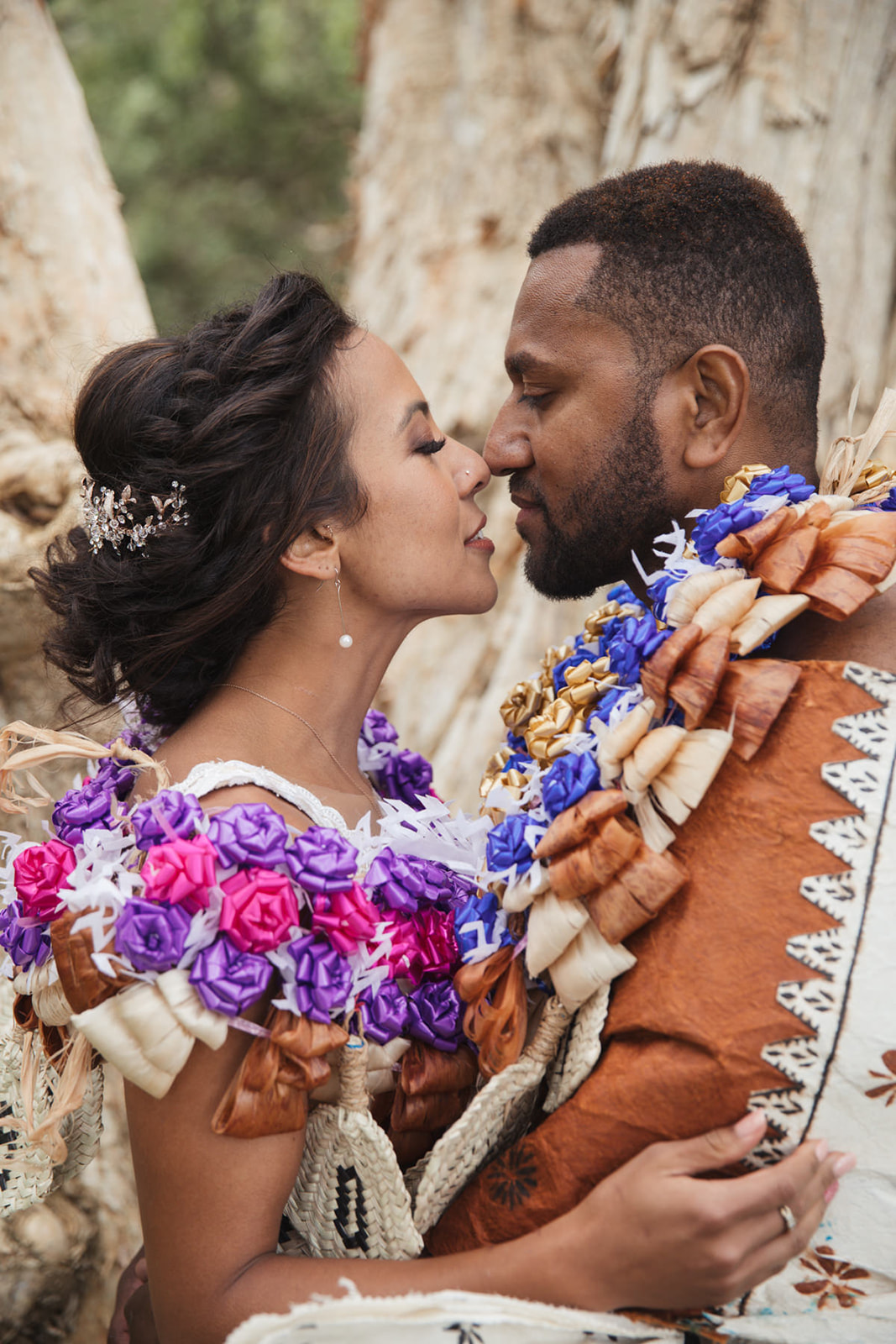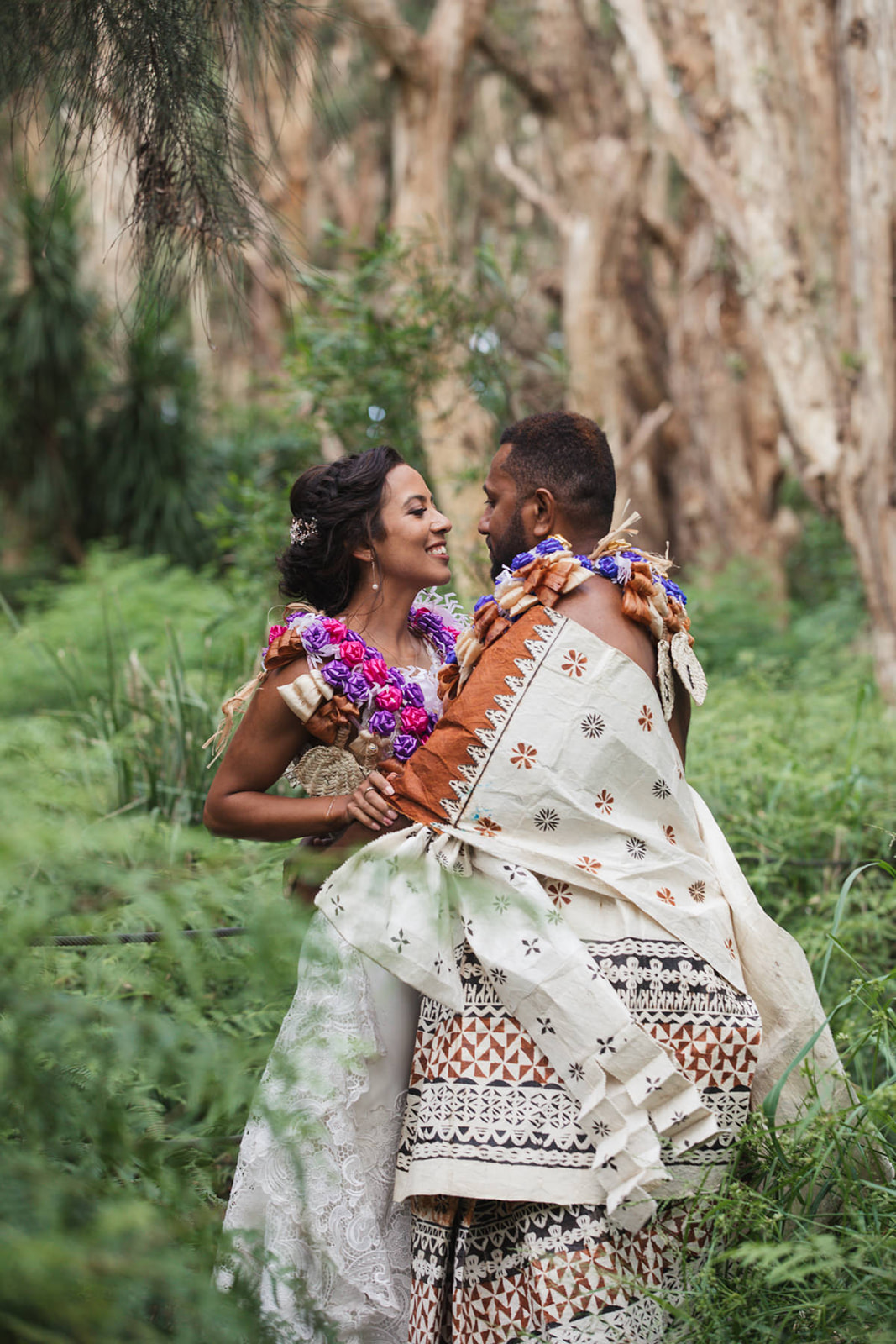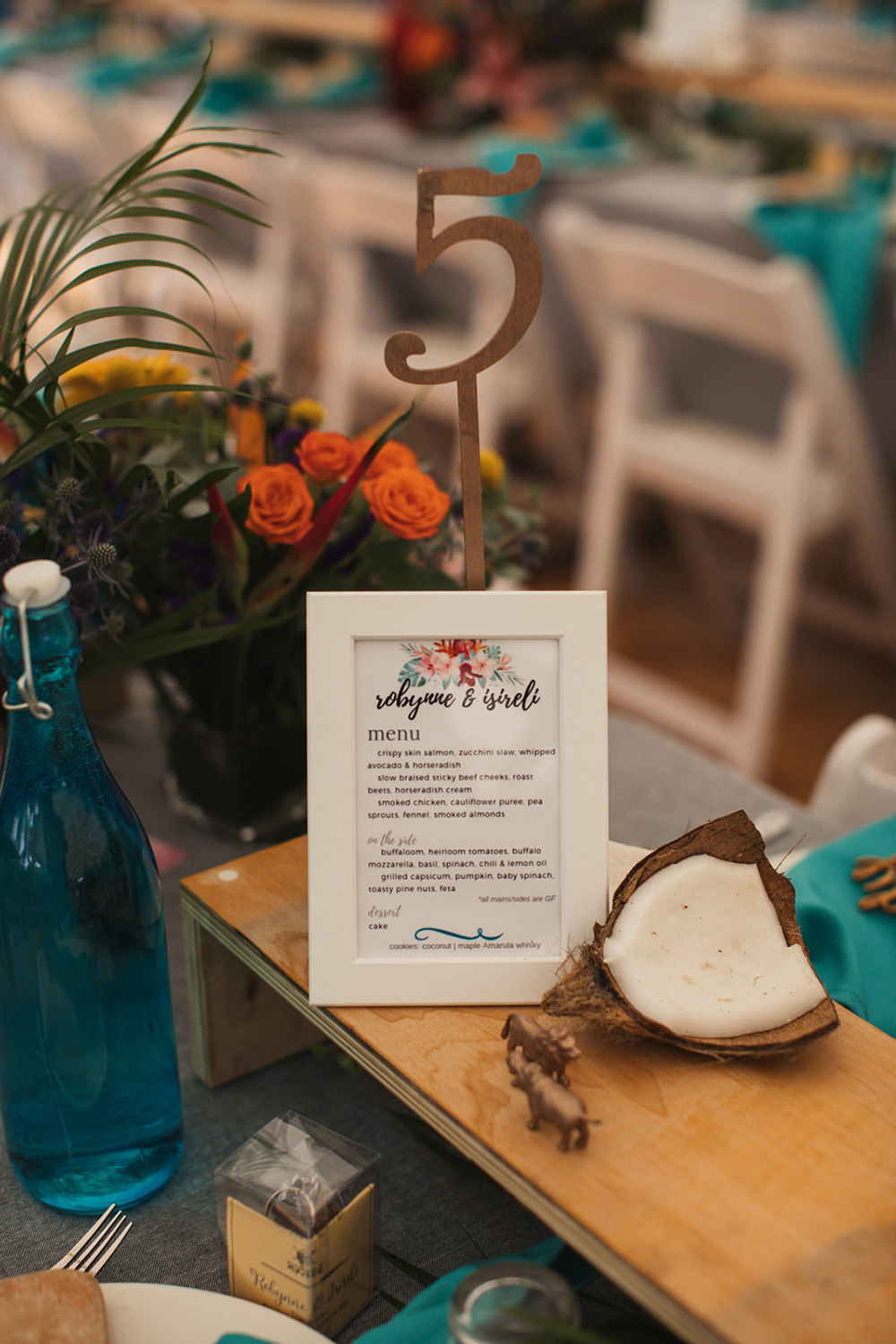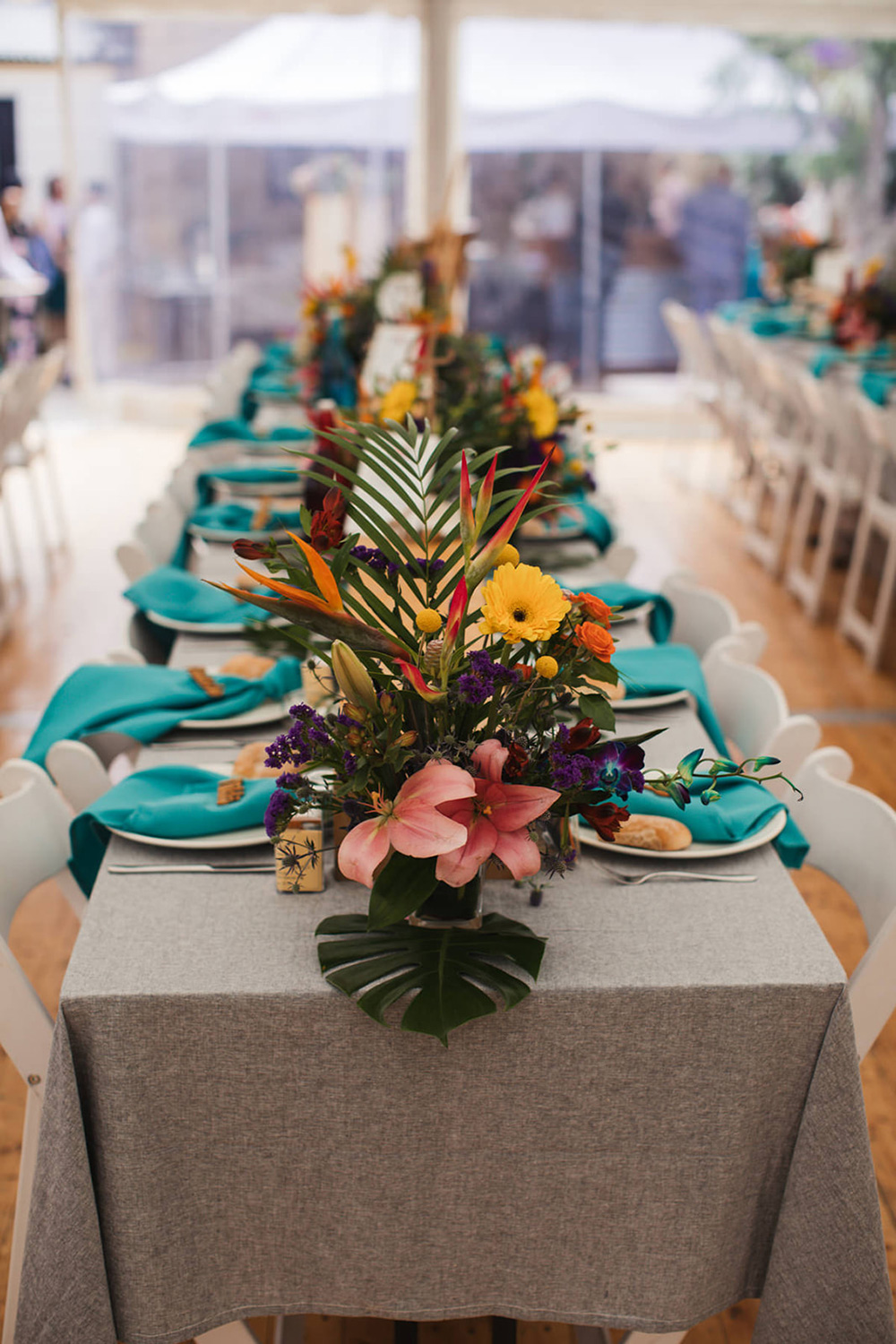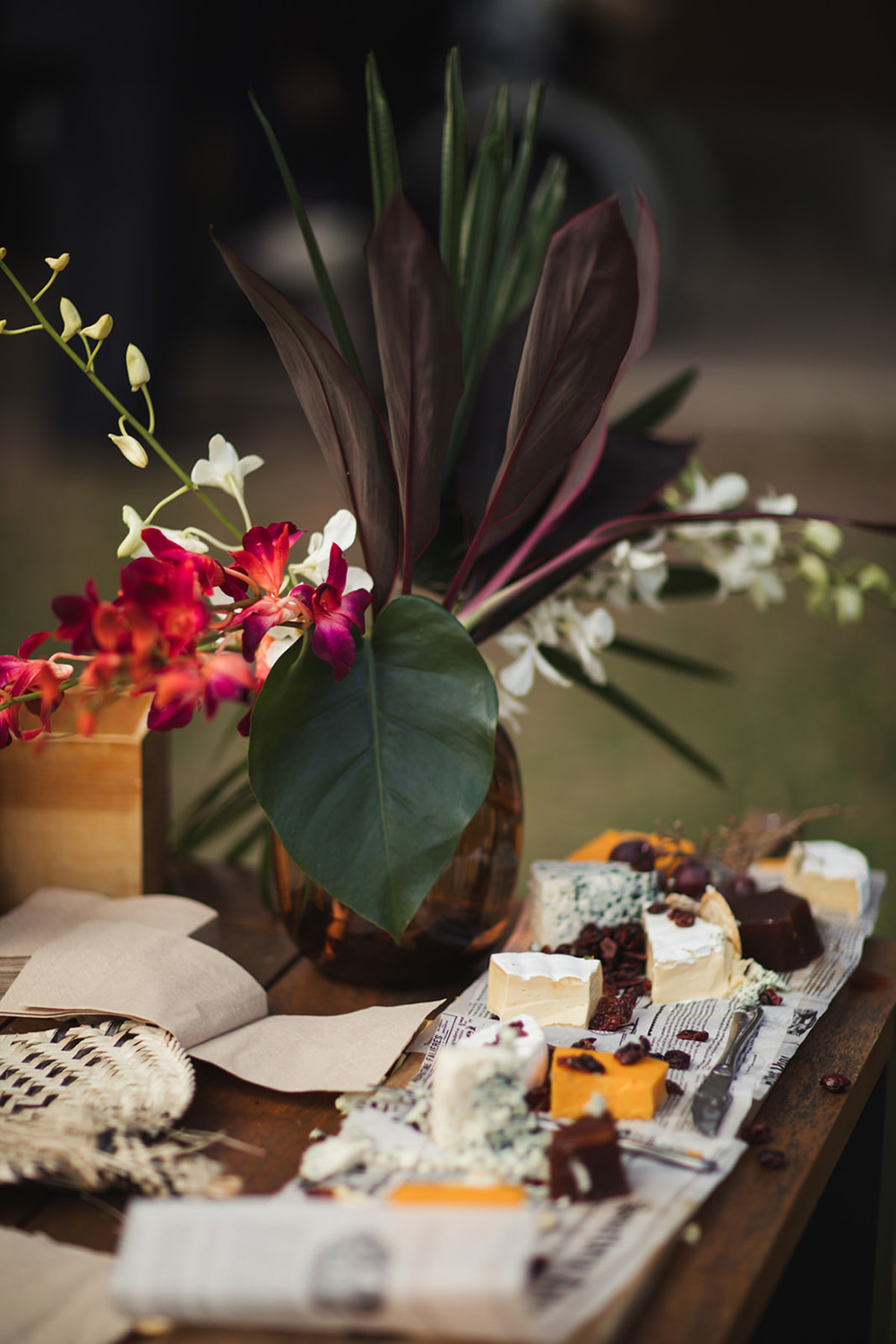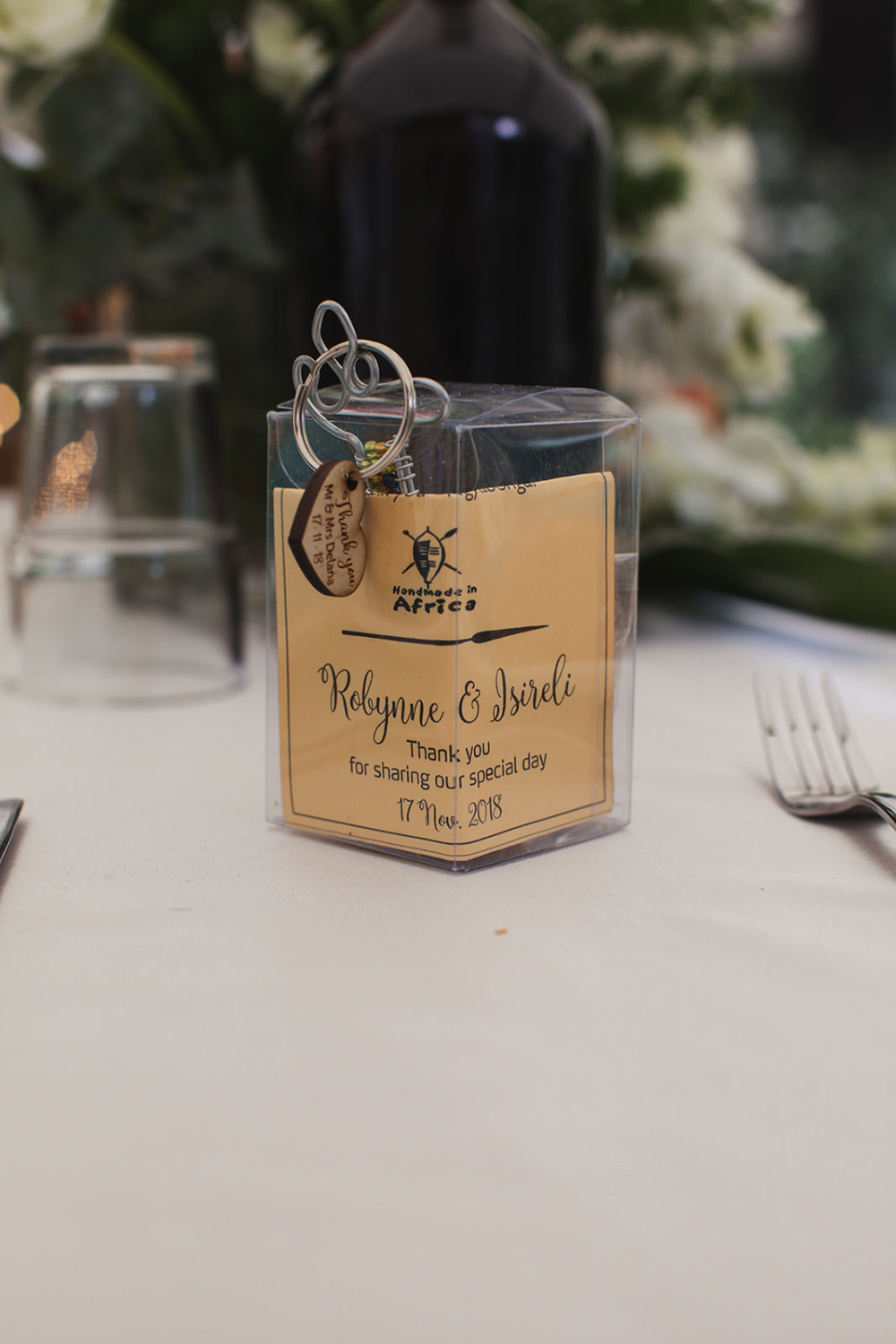 "The night before, friends and family helped us to complete our DIY set up inside the marquee – elevated wooden runners, charcoal tablecloths and turquoise napkins accentuated with copper numbers and African animals along with fresh coconut to tie together our two cultures."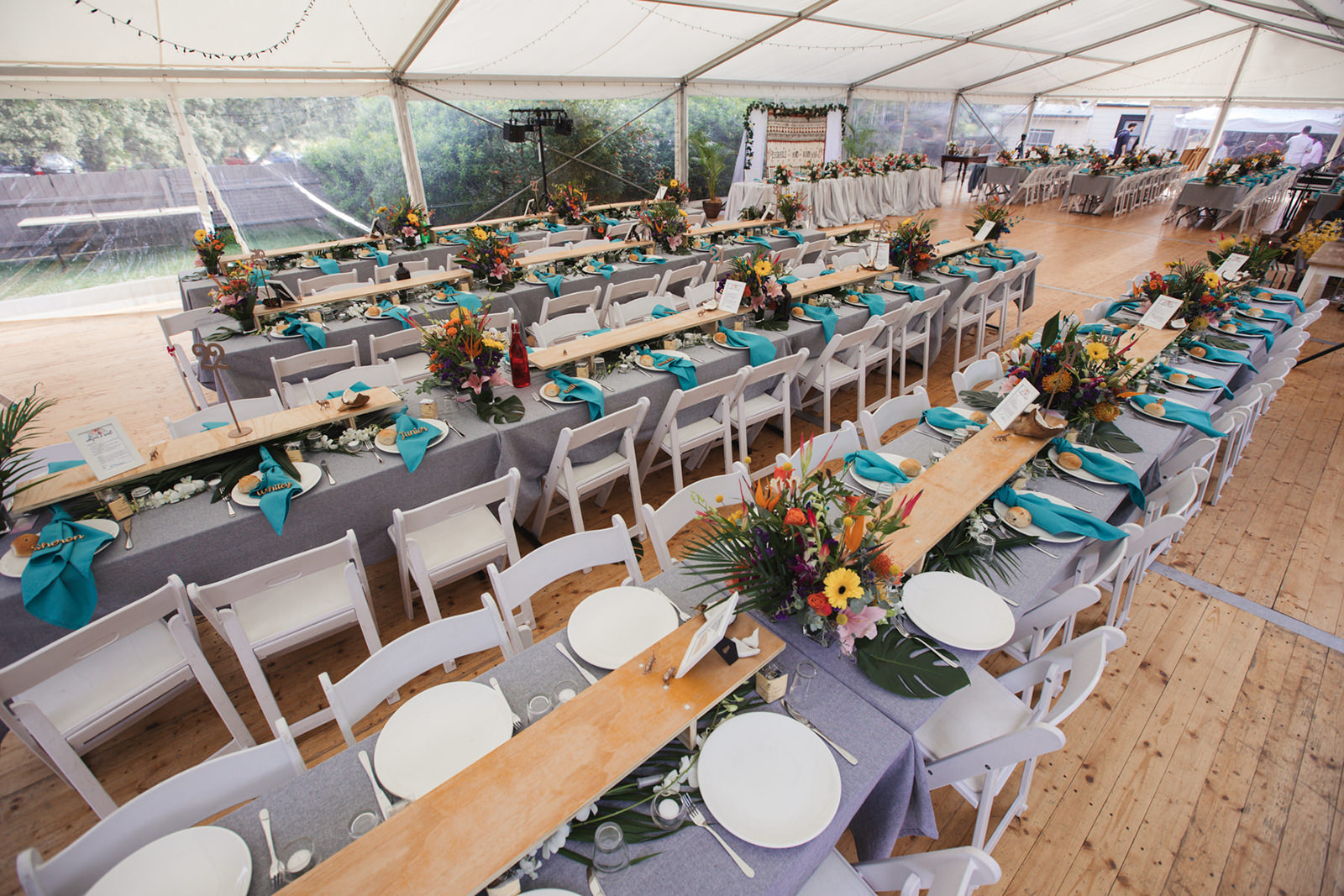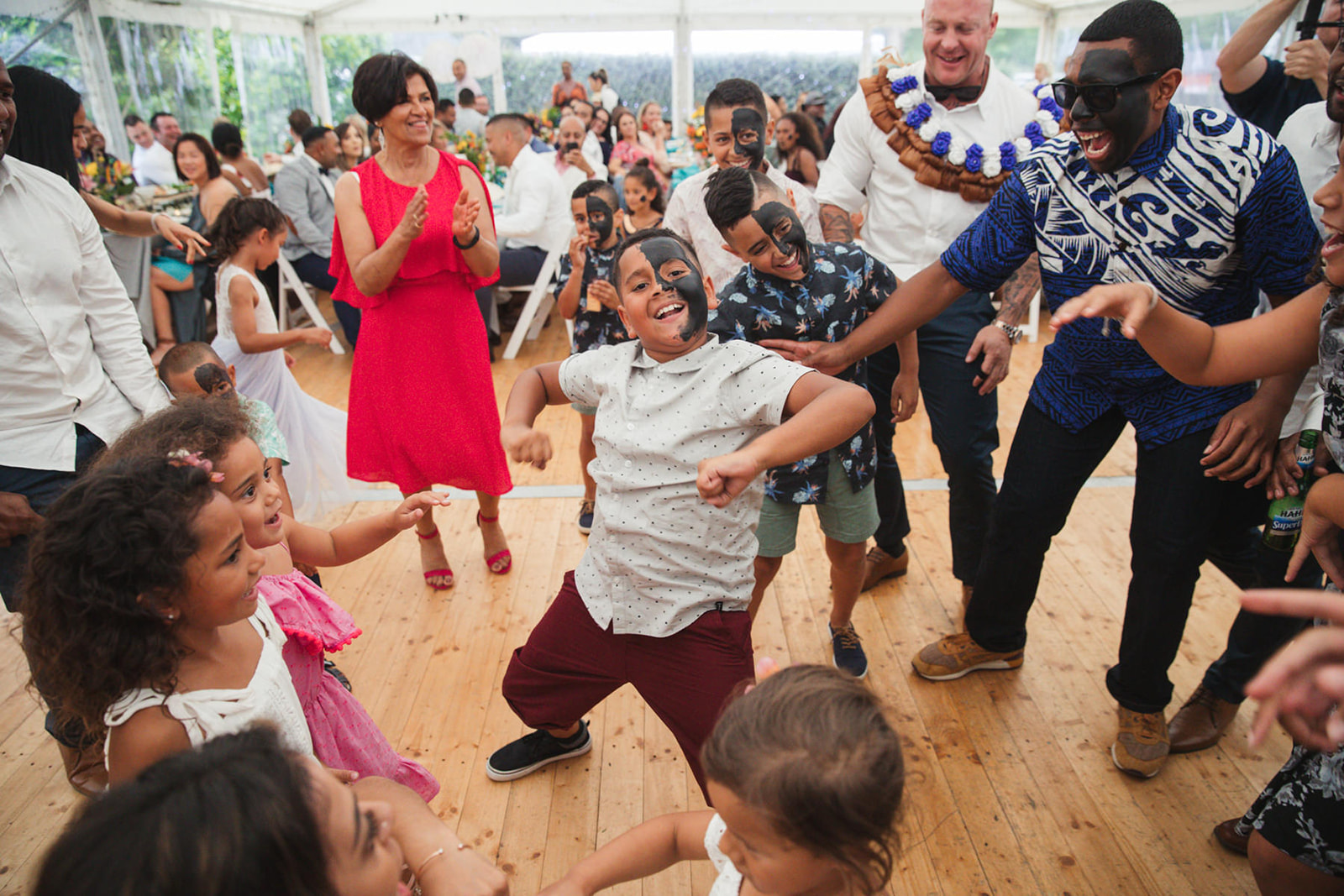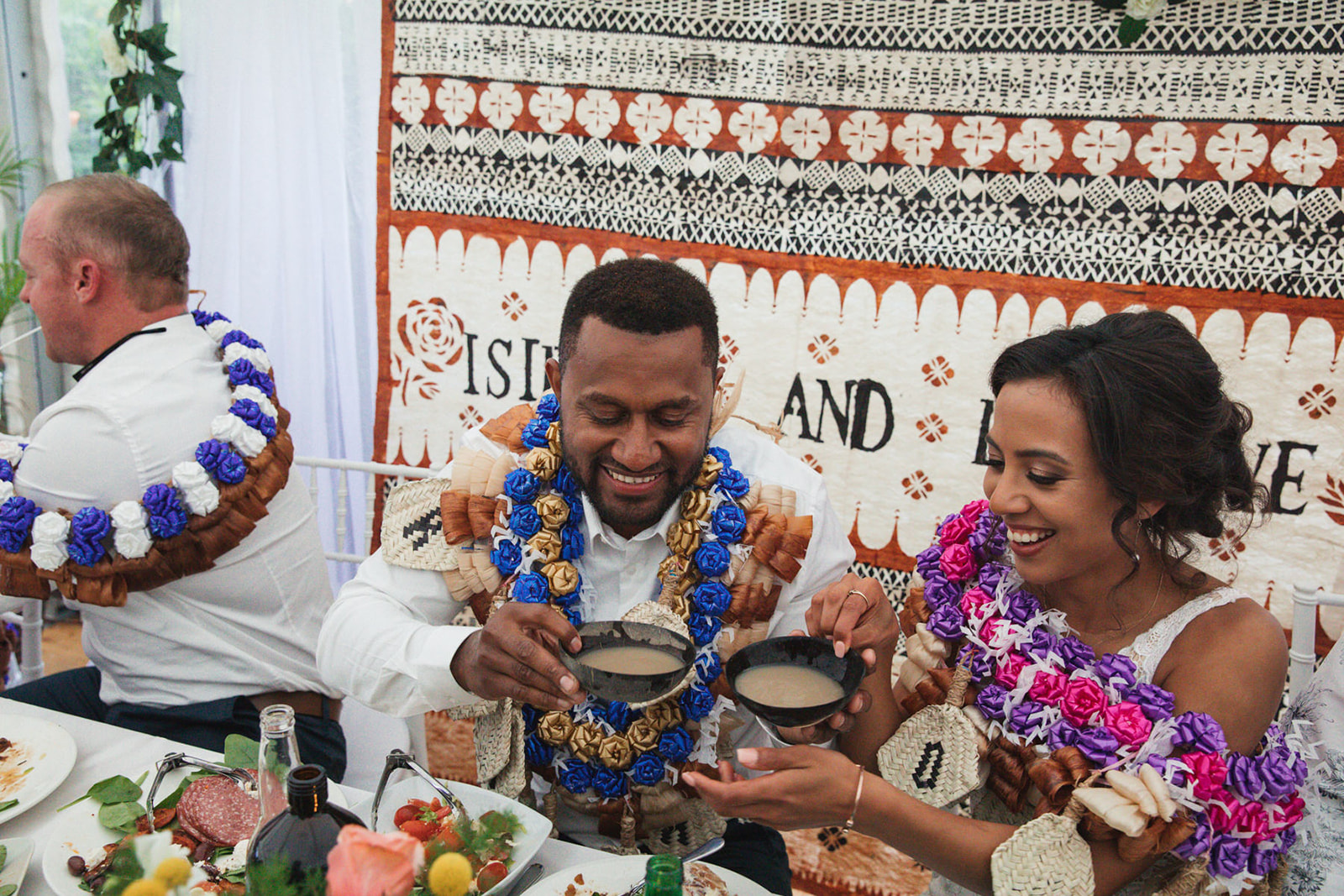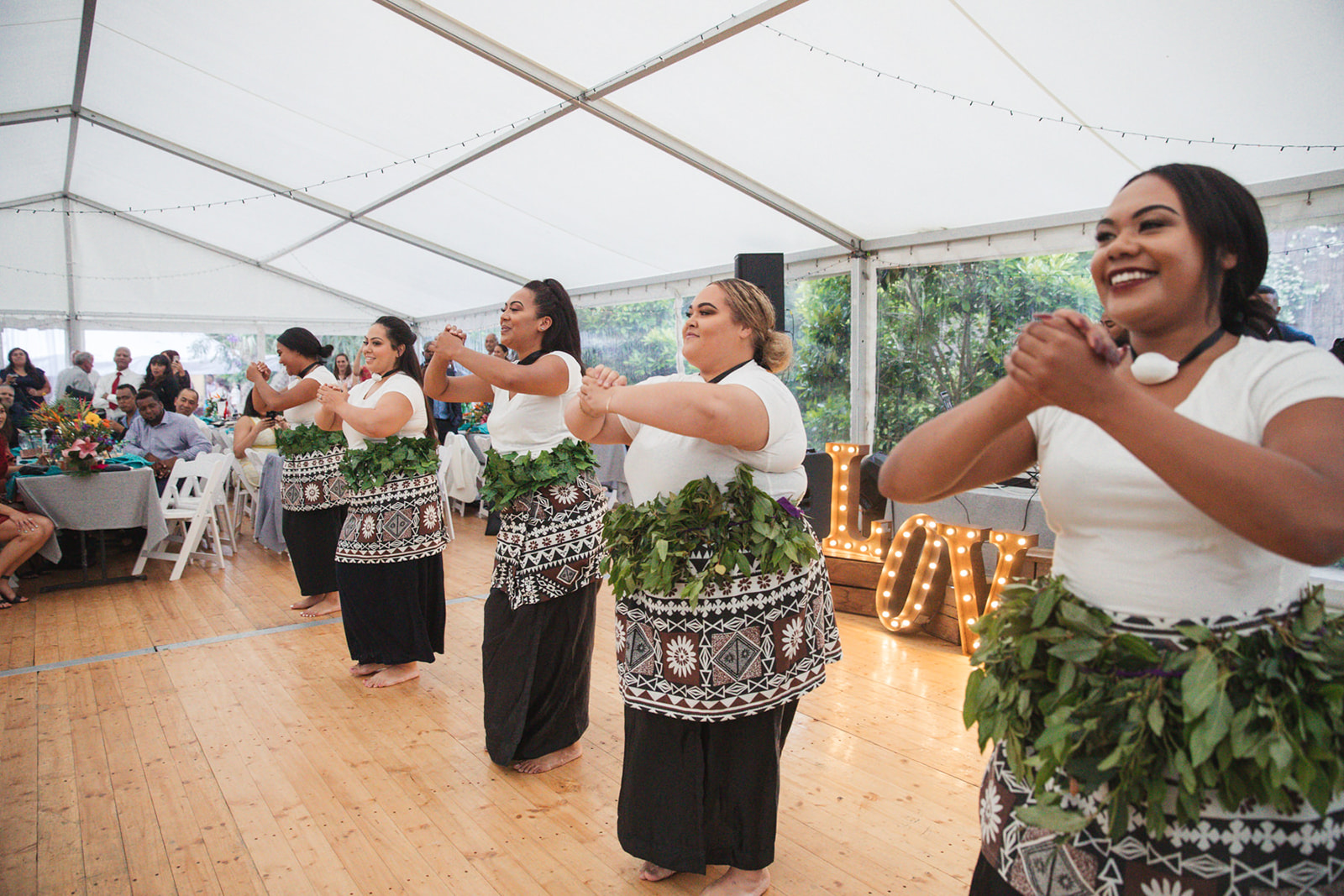 Family members surprised the newlyweds with a traditional Fijian Meke dance.