Did you know that 76% of Australians have a civil marriage celebrant perform their wedding for them? Well, there's a reason for that! When you think about it, your marriage celebrant is the one thing that turns your big day from one hell of a party into an actual wedding. After all, they're the one supplier you need to actually officiate your marriage and make it all legal!
So when it comes to choosing a celebrant for your big day, there are so many factors to consider. What can your celebrant offer you? What value can they give you? How experienced do you want your celebrant to be? All of these will turn your wedding ceremony into an amazing celebration about you as a couple.
When it comes to booking a celebrant, 53% of other couples do so because they like their approach to the wedding ceremony. And with 46% of couples saying that the ceremony is the most important part of their big day, it's no wonder you want to get this right!
To get a better idea about why having an experienced, professional and premium celebrant is so important, we chatted with Elisa Westein Celebrant, who has been voted a 5-star supplier by more than 100 other couples!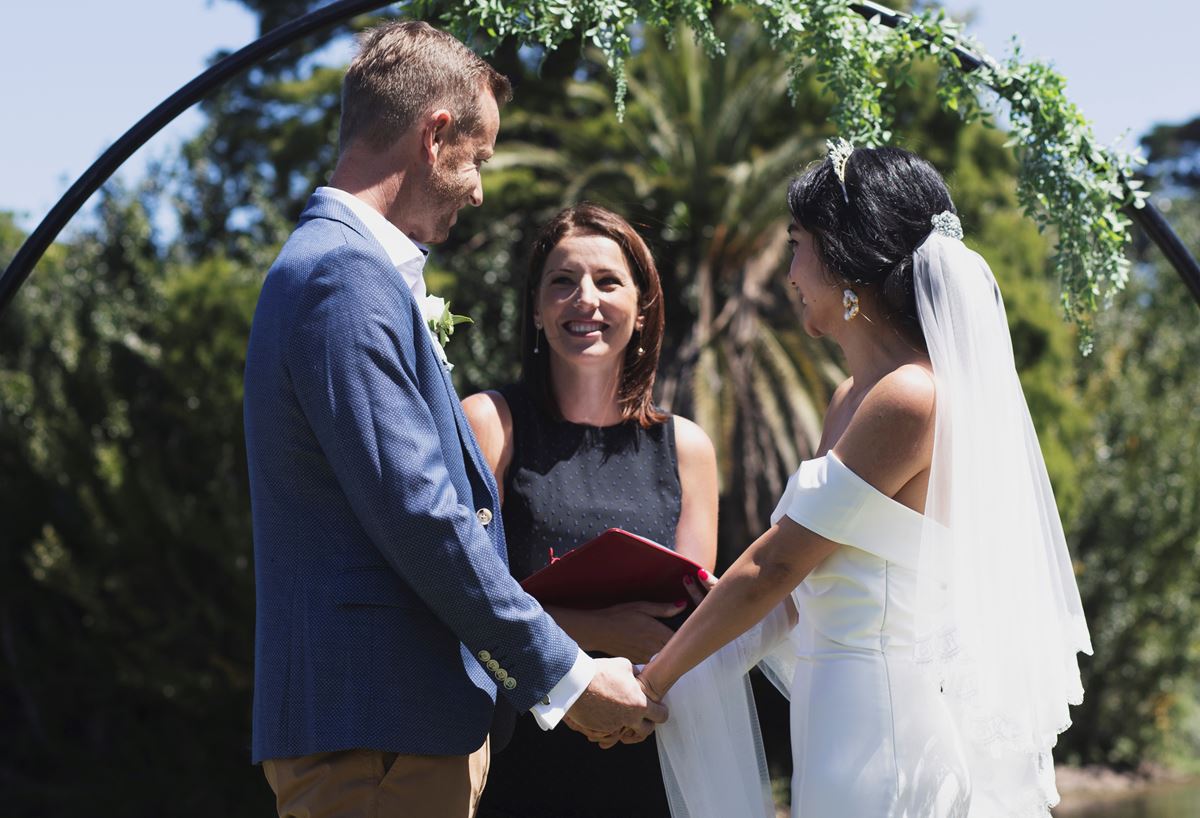 Why should you focus on value instead of price?
First up, we know that you want to ask about the price. But pricing can be so different based on the experience of your celebrant. And when you think about it, isn't your celebrant worth more than your grazing table?!
"The personal connection with your celebrant is key to making the entire journey of your wedding enjoyable and fun," Elisa says.
"You want to make sure that he or she is as committed to your ceremony as you are. Knowing that one of the most important occasions of your life is in the best hands helps give you peace of mind. And that is priceless."
Indeed, most of the time the price of a celebrant will change based on their experience. A celebrant who is priced higher will usually have more bookings, perform more weddings, and therefore have more experience across different weddings and ceremonies. Meaning that they're less likely to be stumped if something (fingers crossed not!) goes wrong.
"After 450 weddings I can say with certainty that not all things during a ceremony will go to plan," Elisa says. "Only an experienced celebrant will be confident during these times of surprises or late changes. Thinking on your feet, remaining confident and retaining control is key to being able to deal with any situation and switch it into Plan B effortlessly so that these moments can still be remembered fondly."
Elisa also spoke to us about the scripting and delivery of your ceremony. While any celebrant can try and create a personalised ceremony, someone who has less experience may struggle with making it more personal or delivering it in an intimate way.
"Only with experience comes the ability for a celebrant to truly engage and connect with the audience during the ceremony," says Elisa. "Therefore, experienced celebrants will deliver ceremonies that are more heartfelt, intimate and memorable."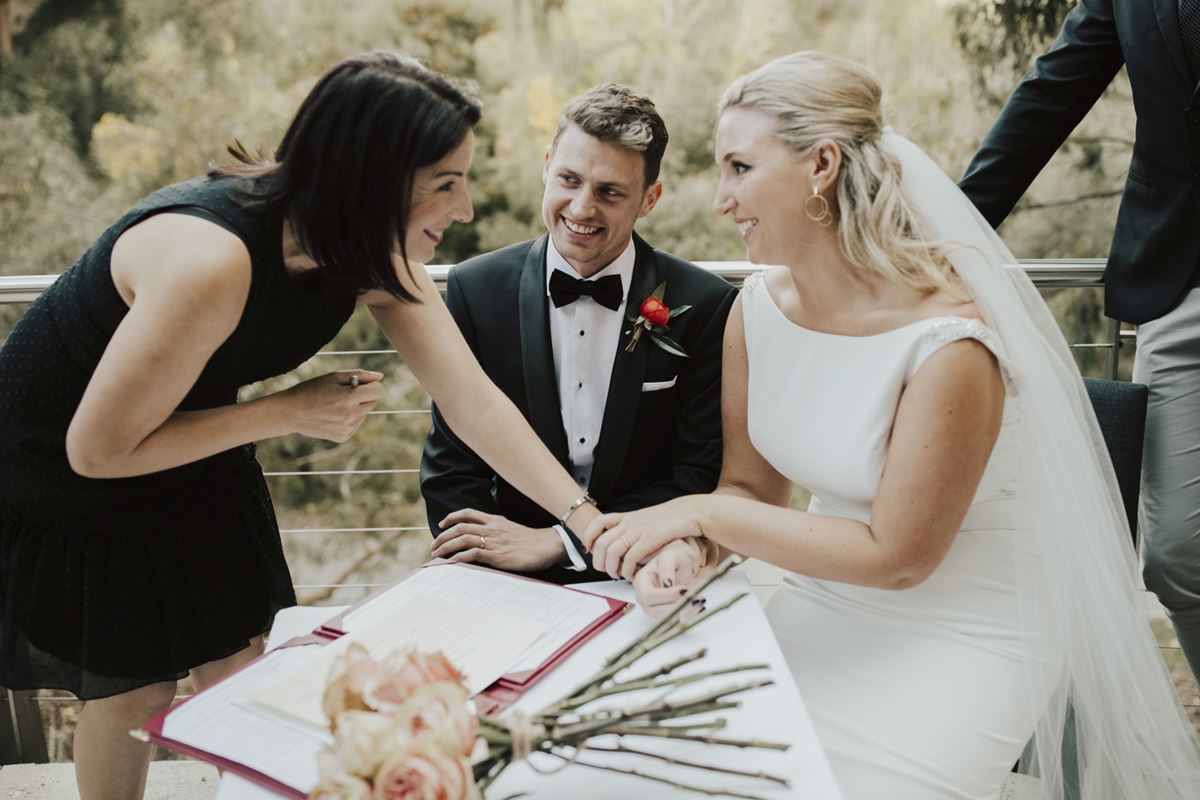 What does your celebrant do aside from the actual ceremony?
While some couples think that their celebrant rocks up on the day, says a few works, signs some paperwork and then heads home again, that couldn't be further from the truth! In fact, the average celebrant puts 17 full-time hours into your wedding aside from your actual ceremony, crafting your perfect script and getting everything ready for the big day. Plus there's the actual day as well.
"A good celebrant will assume responsibility for a smooth ceremony," says Elisa. "They'll work closely with other suppliers such as photographers, videographers or venue managers to make sure that everyone is on the same page and the ceremony goes as smoothly as possible for the couple involved."
"We'll also be there to provide emotional support to the couple, whether it's in the lead up to the wedding, when you're getting nervous before walking down the aisle, during the ceremony, and even afterwards."
Your celebrant is there to make your wedding as good as it can be, and they're the only person who will be able to make sure your partner has sent in their vows on time too! Not only that, but your celebrant is, of course, responsible for all of the legal aspects of your wedding day, from compiling the ceremony script to the ceremony and lodgement of the certificates.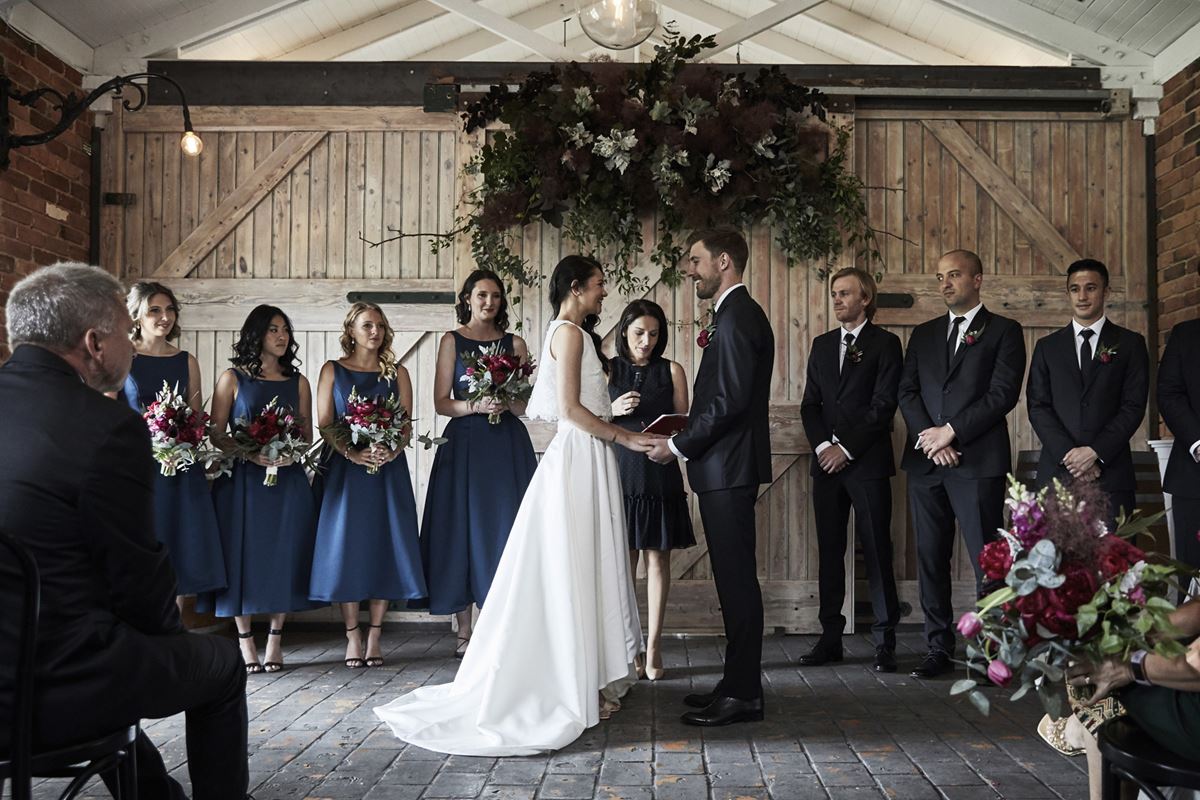 So, what makes a good celebrant?
It's hard for a couple to assess the 'hidden' qualities of a good celebrant, which is why online reviews and referrals are so important. Added to this, knowing how many weddings your celebrant has performed, and in what style, will give you a great overview of knowing whether or not they're up to the task of performing your wedding. After all, feeling comfortable with your celebrant is the most important thing.
"It's so important for couples to feel comfortable with their celebrant," says Elisa. "You want the whole process to be enjoyable and fun, and to do that you need to have complete faith in your marriage celebrant."
"From the legal elements to writing your ceremony script, performing the ceremony itself and lodging your certificates, a good celebrant is someone who will excel in all of these aspects by offering genuine support and guidance, without you feeling pressured."
You also want to feel comfortable if you have a celebrant writing a personalised ceremony for you. After all, you don't want your guests to feel like a stranger is telling them about your love story. You want your celebrant to talk about this in a meaningful and relatable way.
But, at the end of the day, we love this advice from Elisa Westein when it comes to choosing your celebrant.
"The best celebrants are those that have great attention to detail but are also romantic at heart and believe in marriage. That way, your ceremony will be reflective of you, and it can be honest, and most importantly, memorable."