Every time we see a new real wedding, there is always an audible sigh when we see the dress, the kiss, and… the gorgeous little people in the bridal party! We love seeing teeny tiny foofy dresses and mini suits! It really is too cute. Here are some adorable flower girls and page boys from Real Weddings:
Nattiesa and Nathan
A few years after becoming an item, Nattiesa and Nathan welcomed their unexpected but very cherished daughter, Arlia.

Nathan popped the question while on a family trip to Melbourne to visit their musician friend, Jayden. Jayden had previously written a song for Arlia's birth, and this song played in the background to Nathaniel's romantic proposal to Nattiesa.

We think Arlia looks absolutely gorgeous as flower girl!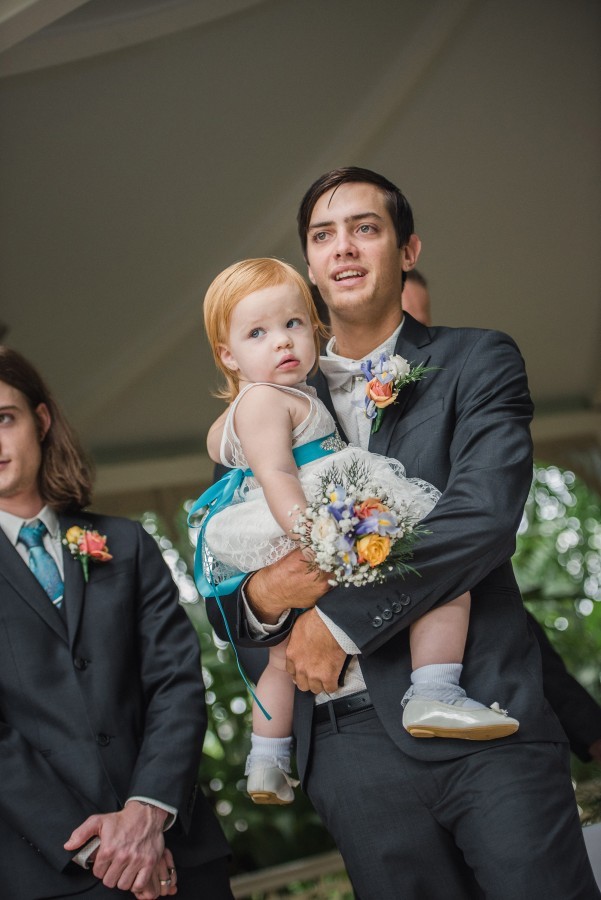 Shae and Robert
Shae and Robert held their Italian garden wedding at Robert's Nonna's house. The wedding party included flower girls and page boys – both equally as cute!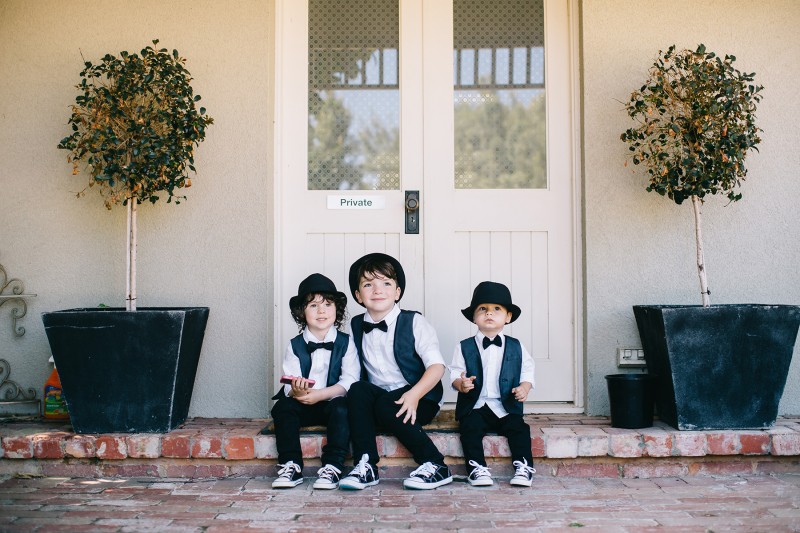 Amanda and Aaron
We think these flower girls look like ballerinas! So gorgeous.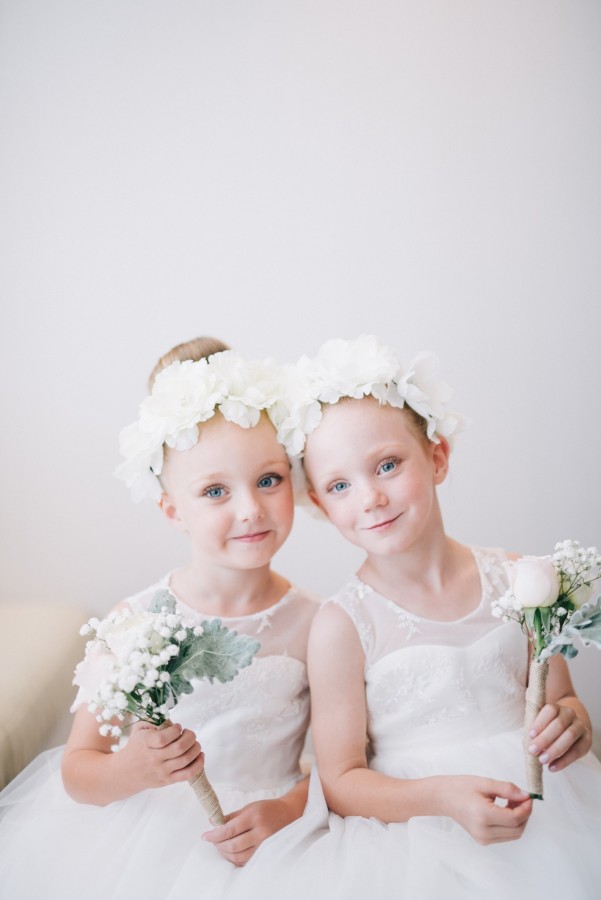 Brodie and Adam
At Brodie and Adam's garden wedding on the Murray, the two adorable page boys carried a sign down the aisle that read 'Here comes your bride Uncle Adam!"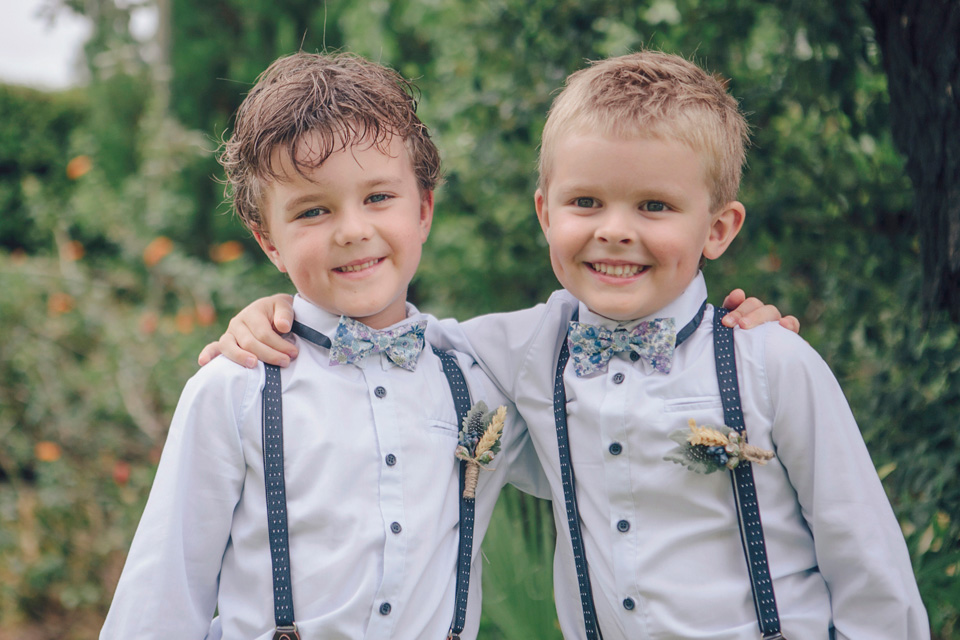 Crystal and Zachary
Don't tell the bride – but we think this flower girl and page boy stole the show at Crystal and Zachary's farm wedding. So gorgeous!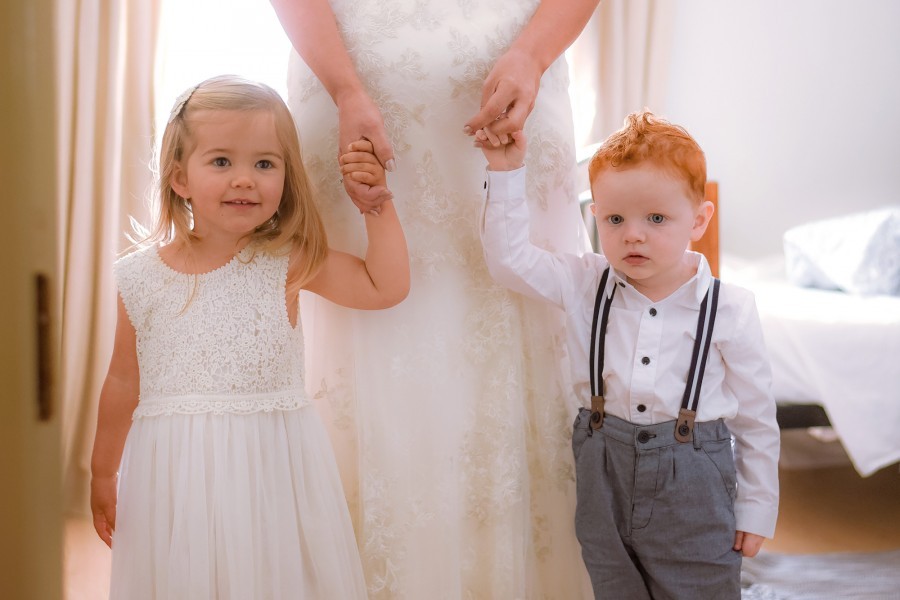 Felicity and Jim
Felicity's four younger siblings needed to be cared for while their mum sought treatment for mesothelioma – a type of cancer. When the outlook worsened, and the couple realised their role as guardians of the children was going to come sooner than than later, Jim proposed to Felicity.

We think these three junior bridesmaids/flower girls look very grown up in their floral dresses!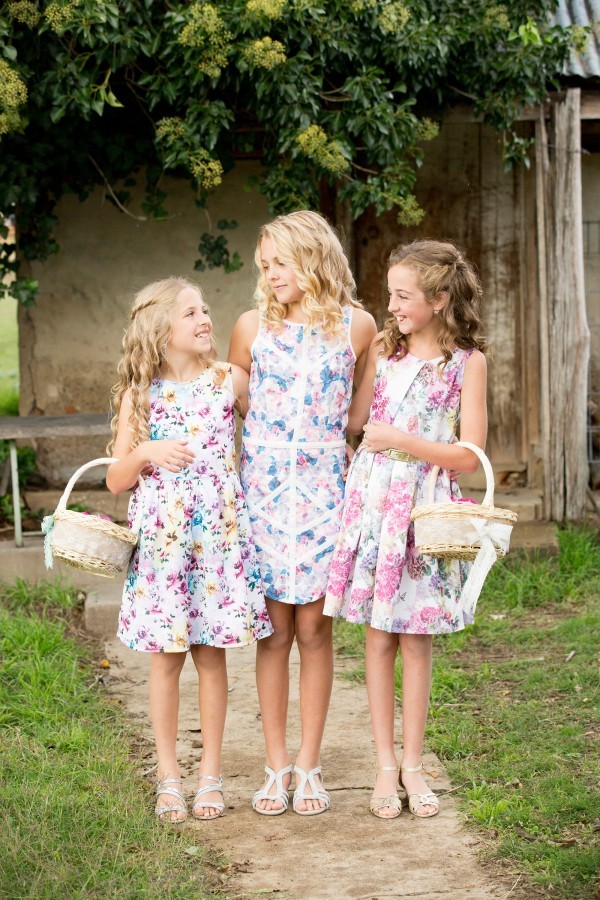 Caue and Chayel
We think this flower girl did her job very efficiently at Caue and Chayel's rustic wedding on the Sunshine Coast.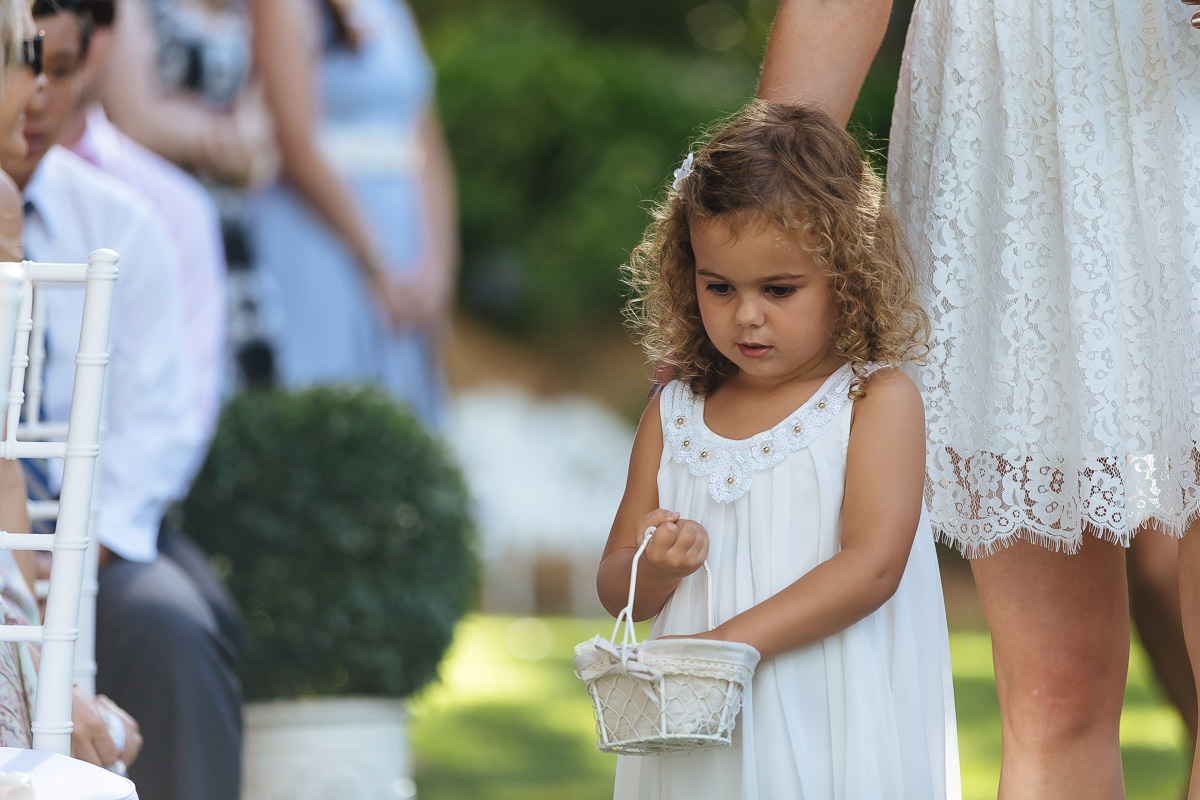 Daniela and Brad
This gorgeous and well behaved flower girl accompanied her down the aisle at Daniela and Brad's coastal wedding.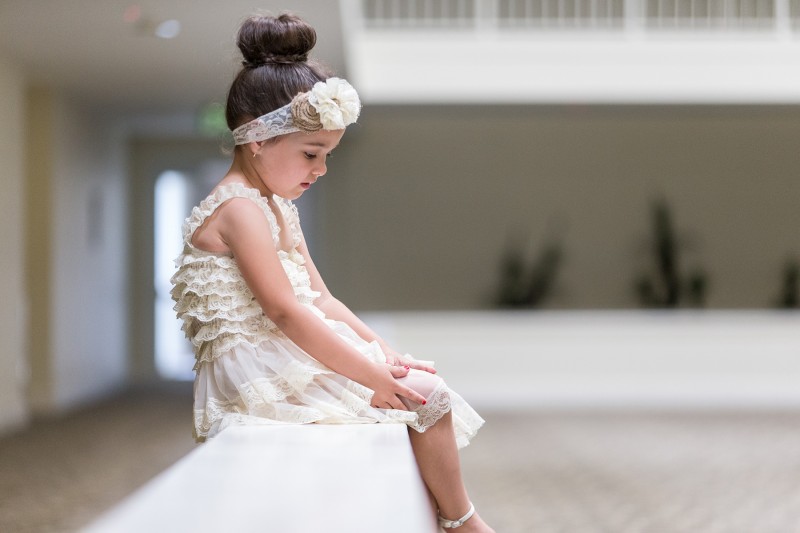 Amanda and Ben
We think the flower girls at Amanda and Ben's magical winter wedding look like fairies! And, of course, the page boy is as cute as a button too.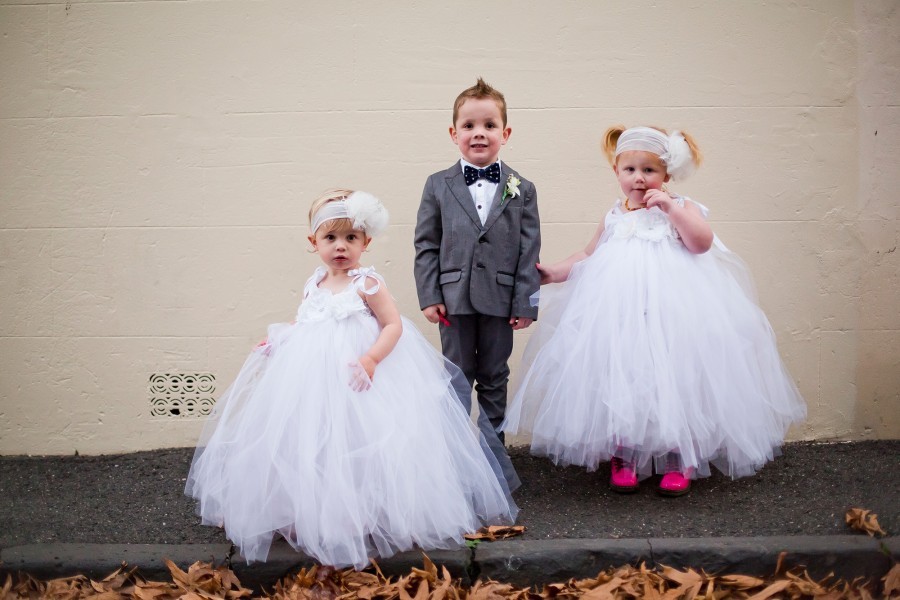 Leah and Nathan
Could the flower girl and page boy at Leah and Nathan's destination wedding be any cuter? We think not.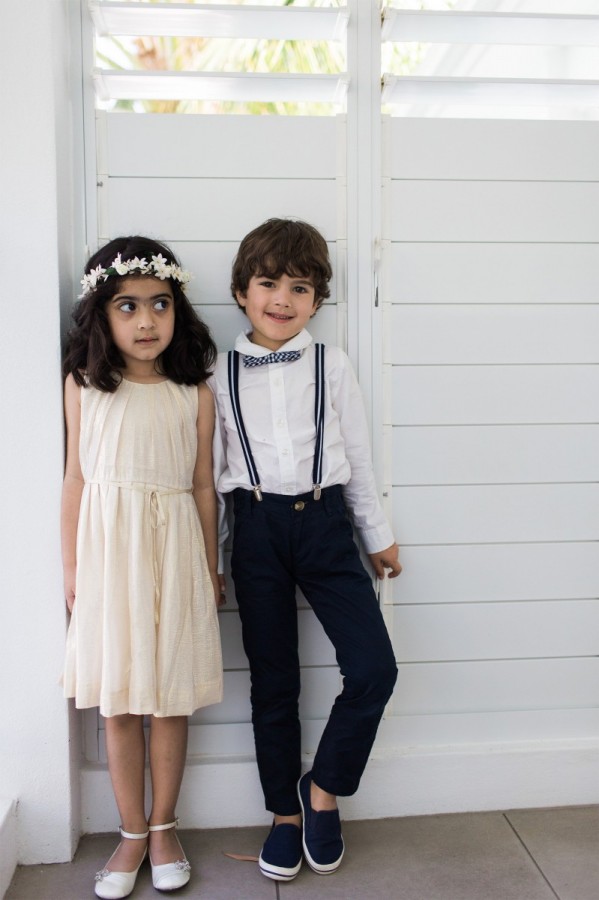 Rachael and Alex
"Our daughters wanted to wear white to match me," says Rachael. "Just like little brides!"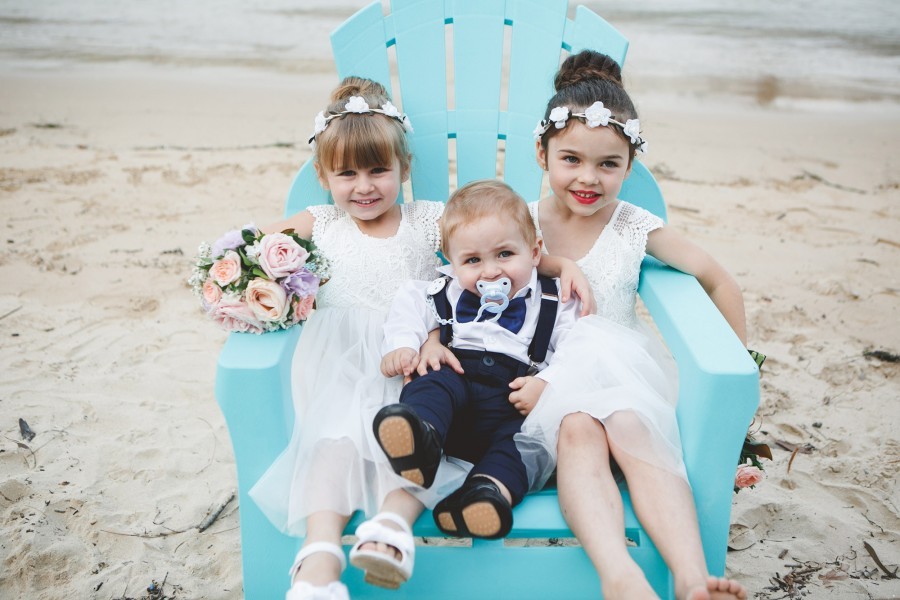 Hannah and Mick
What's cuter than a flower girl playing with bubbles? Answer: Nothing!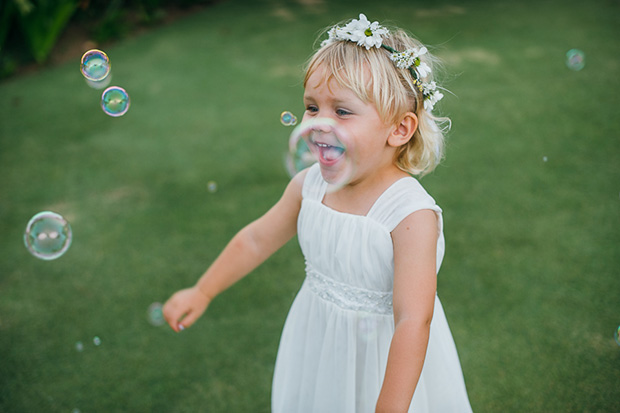 Kate and Chris
These flower girls wore lace dresses and baby's breath in their hair – just like the bridesmaids!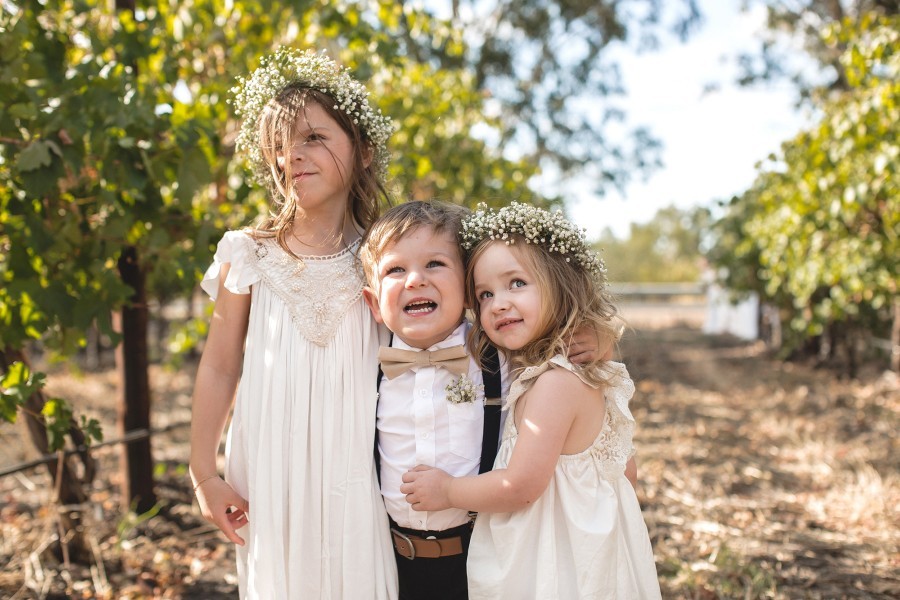 Tammy and Jean
This family is the cutest ever!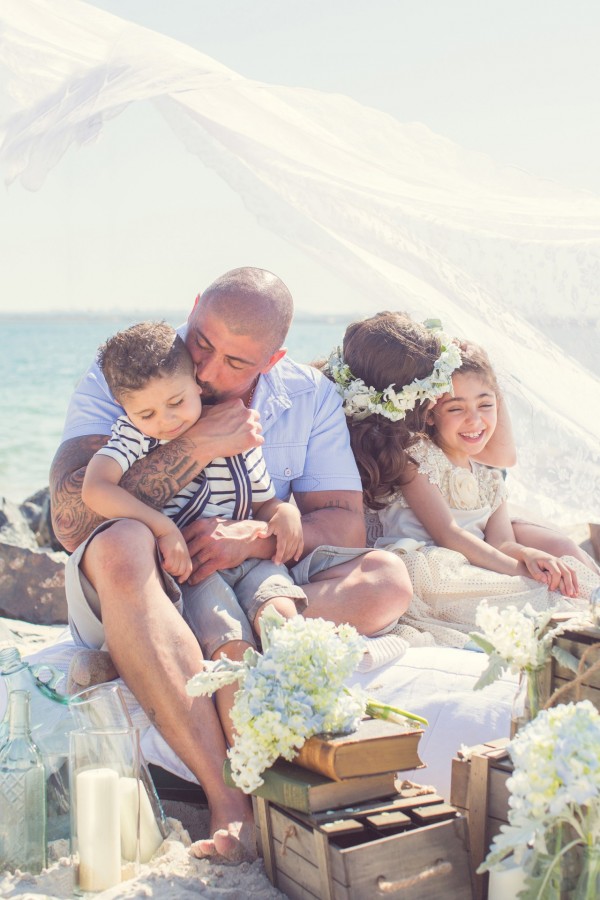 Nadia and Kenny
"The highlight of our wedding would have to be when our little girl joined us for our first dance and had every guest in tears," says Nadia. "To be able to share the special day with our beautiful little girl was the most amazing feeling."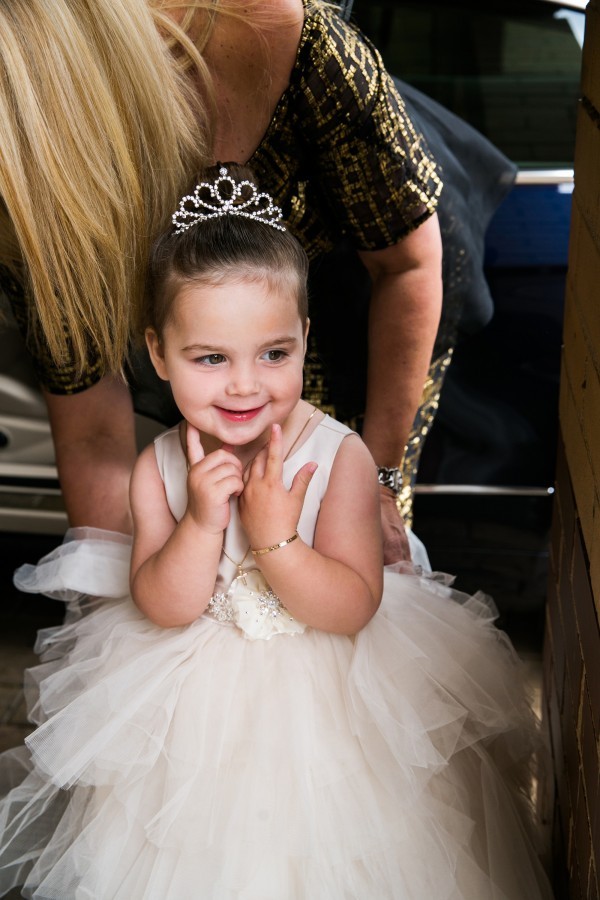 Amber and Mark
Have you seen anything cuter?