Whether or not you are including flower girls in your wedding party, you must admit, the tiny frilly dresses are downright sweet. Here are seven of our absolute favourite adorable flower girl dresses.
This stunning bow back dress from Stellina Cute Couture. Perfect for the little girl in your life that loves to feel like royalty!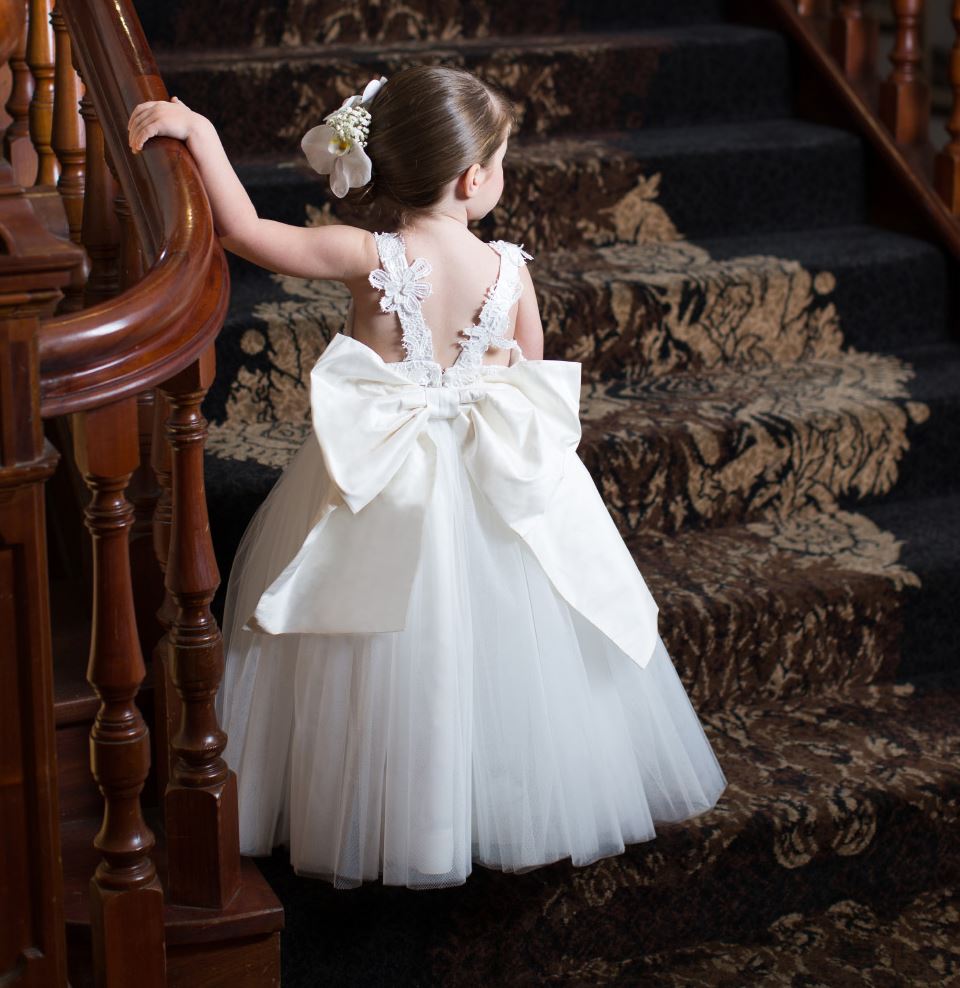 This luxurious peplum waist long-sleeved gown by Hannah Aj.  Looks so sweet with a flower crown!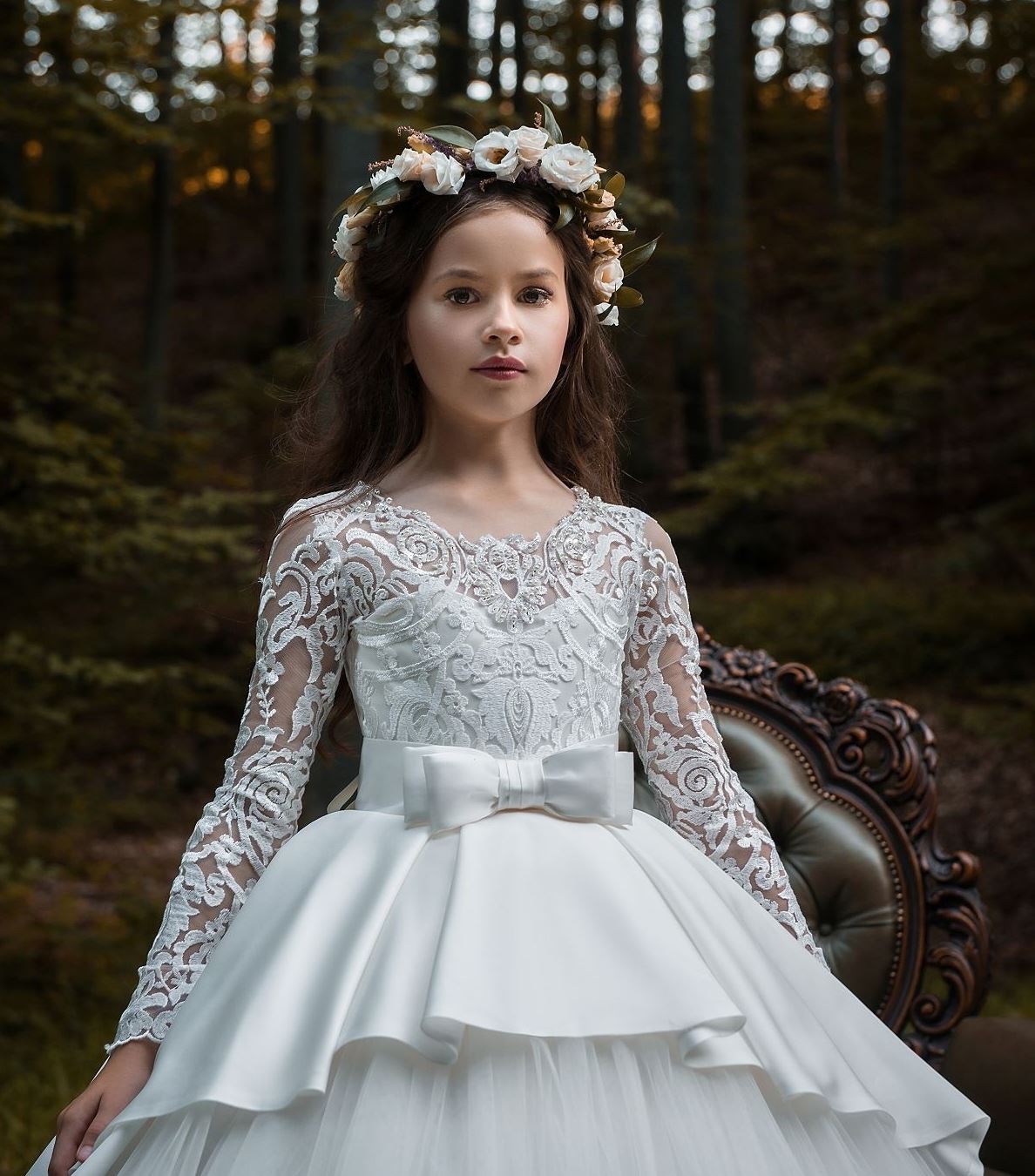 This gorgeous pink ruffled dress from Stellina Cute Couture. Love the colour. How sweet for a baby or toddler! How cute is it with the headband too?!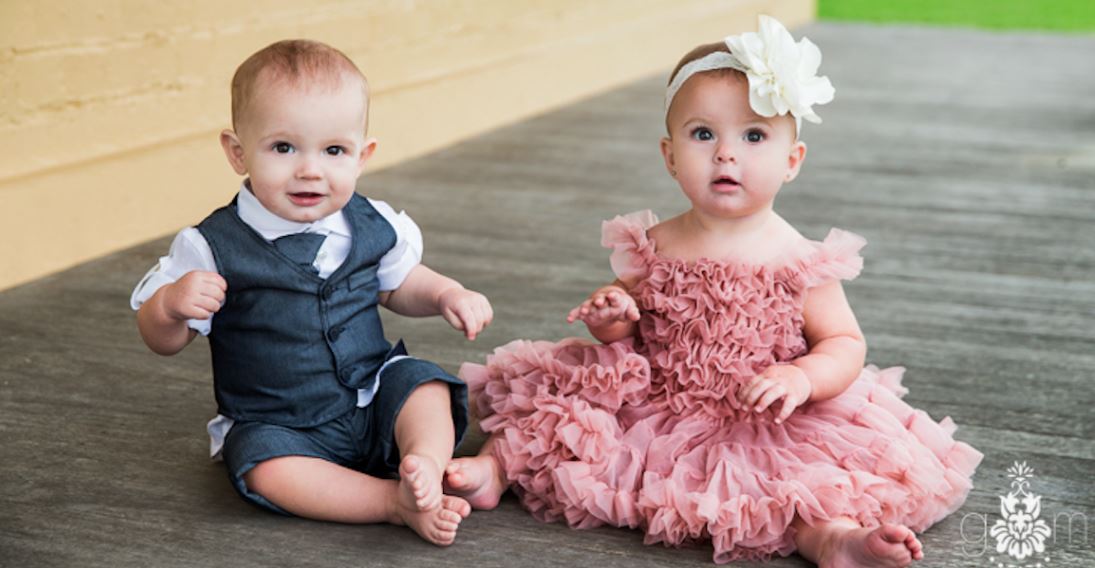 We love the texture on this beautiful gown by Oh My! Creations. How beautiful are those shoulder details and the pretty lace used throughout the dress?!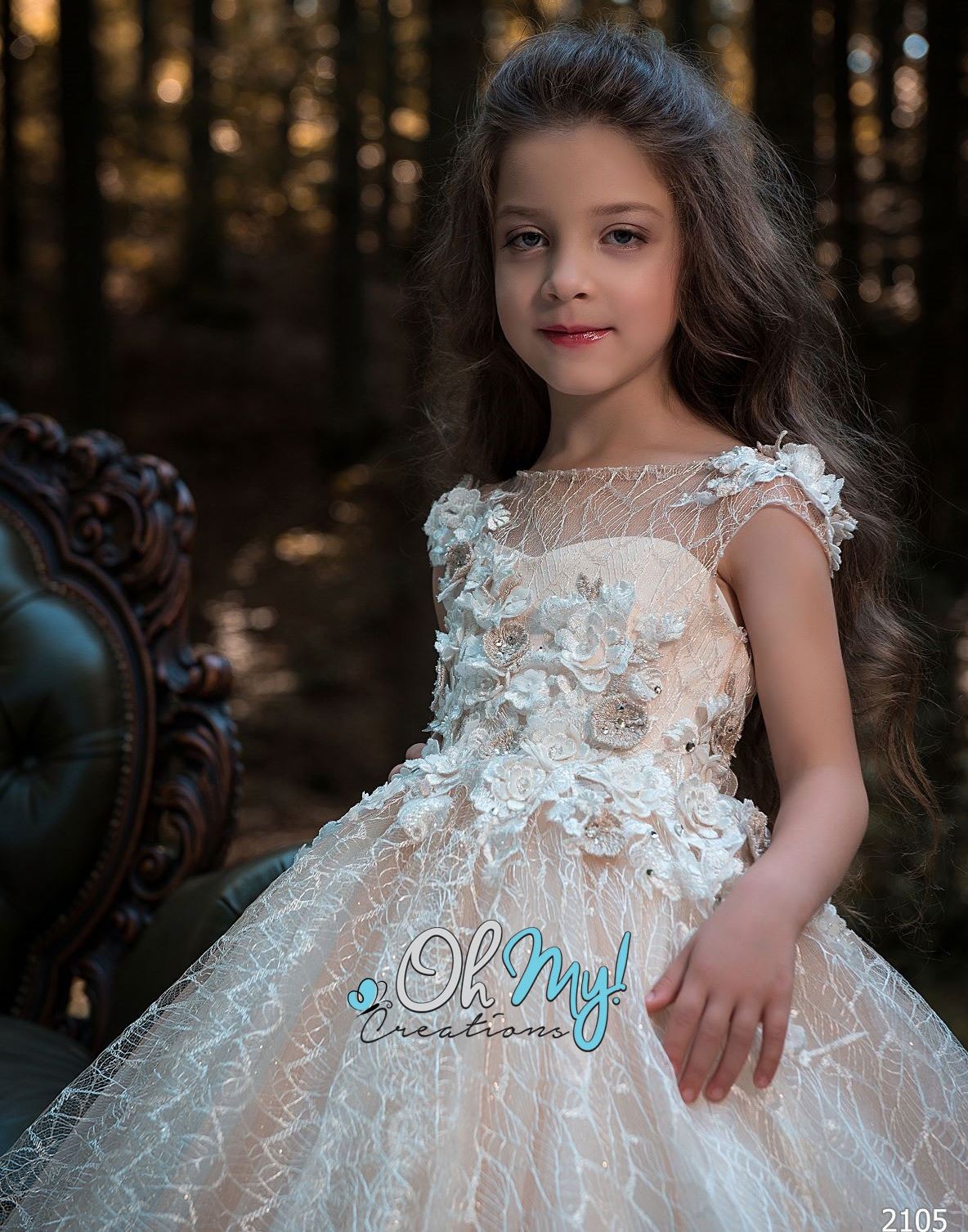 This ruffle on the waistline is too cute!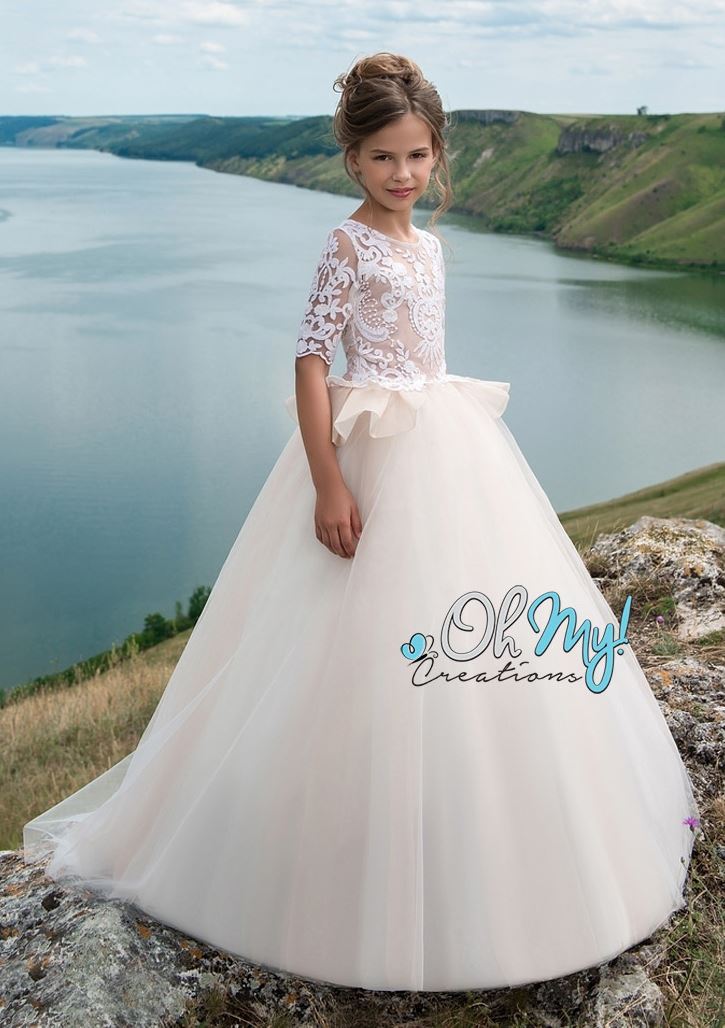 This full gown with a touch of pink lace.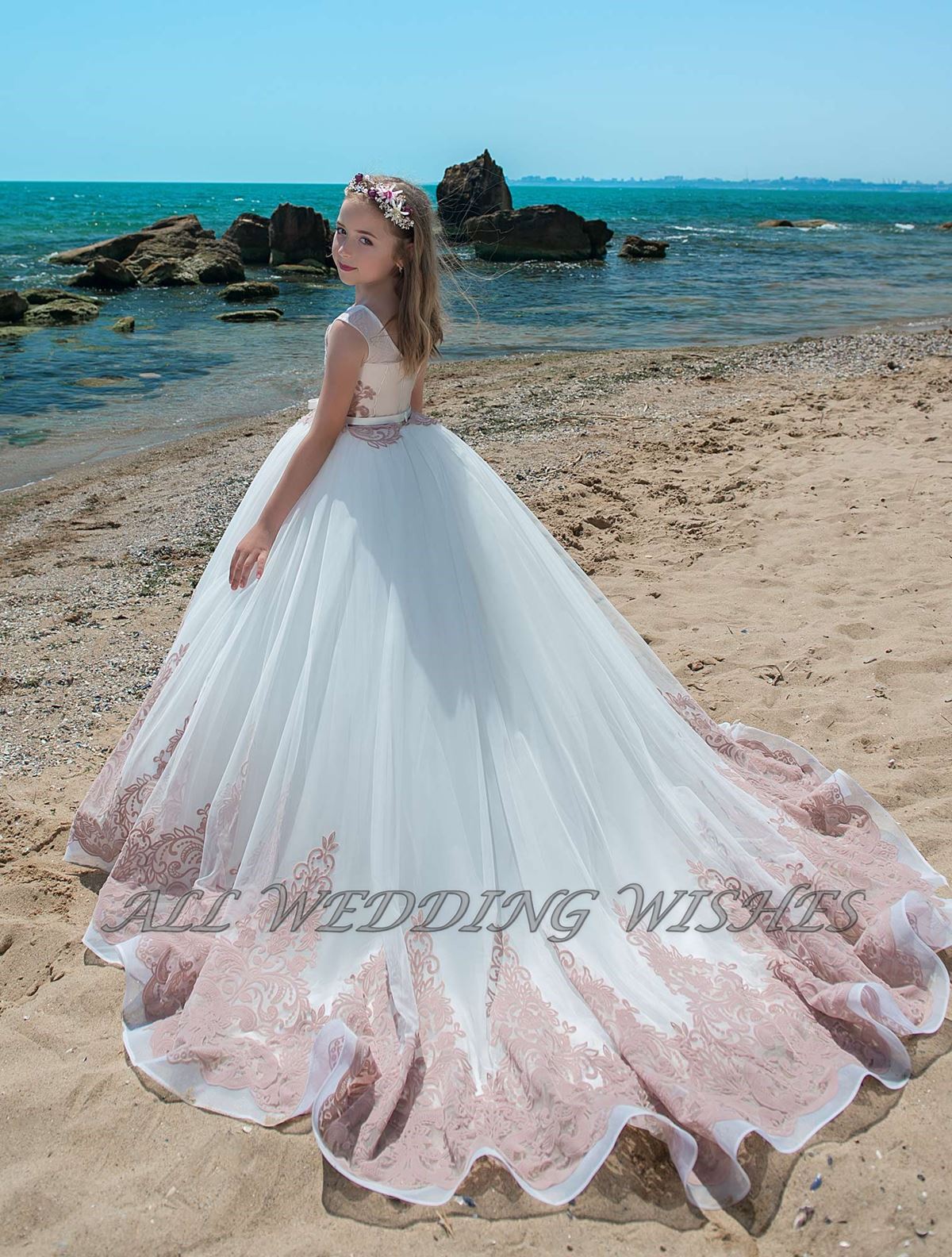 And for truly bohemian vibes, this combination of the layered lace skirt and the jewelled headpiece.